Paris Fashion Week
Acne Studios Evoke the Undone Glamour of a 'Twisted Wedding Party' for SS23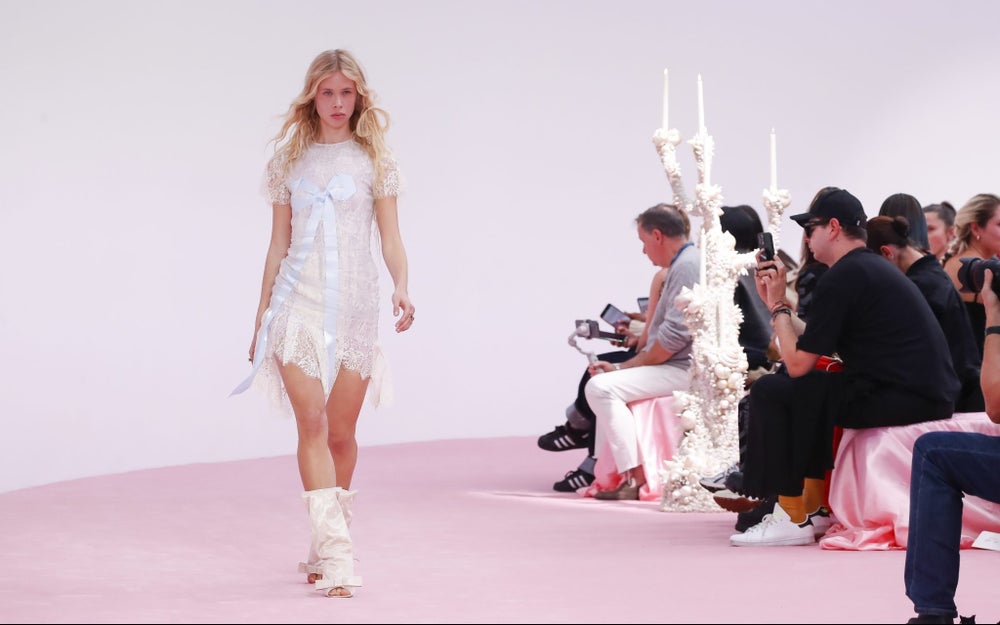 by Grace Gordon
4-minute read
September 29, 2022
Acne Studios Evoke the Undone Glamour of a 'Twisted Wedding Party' for SS23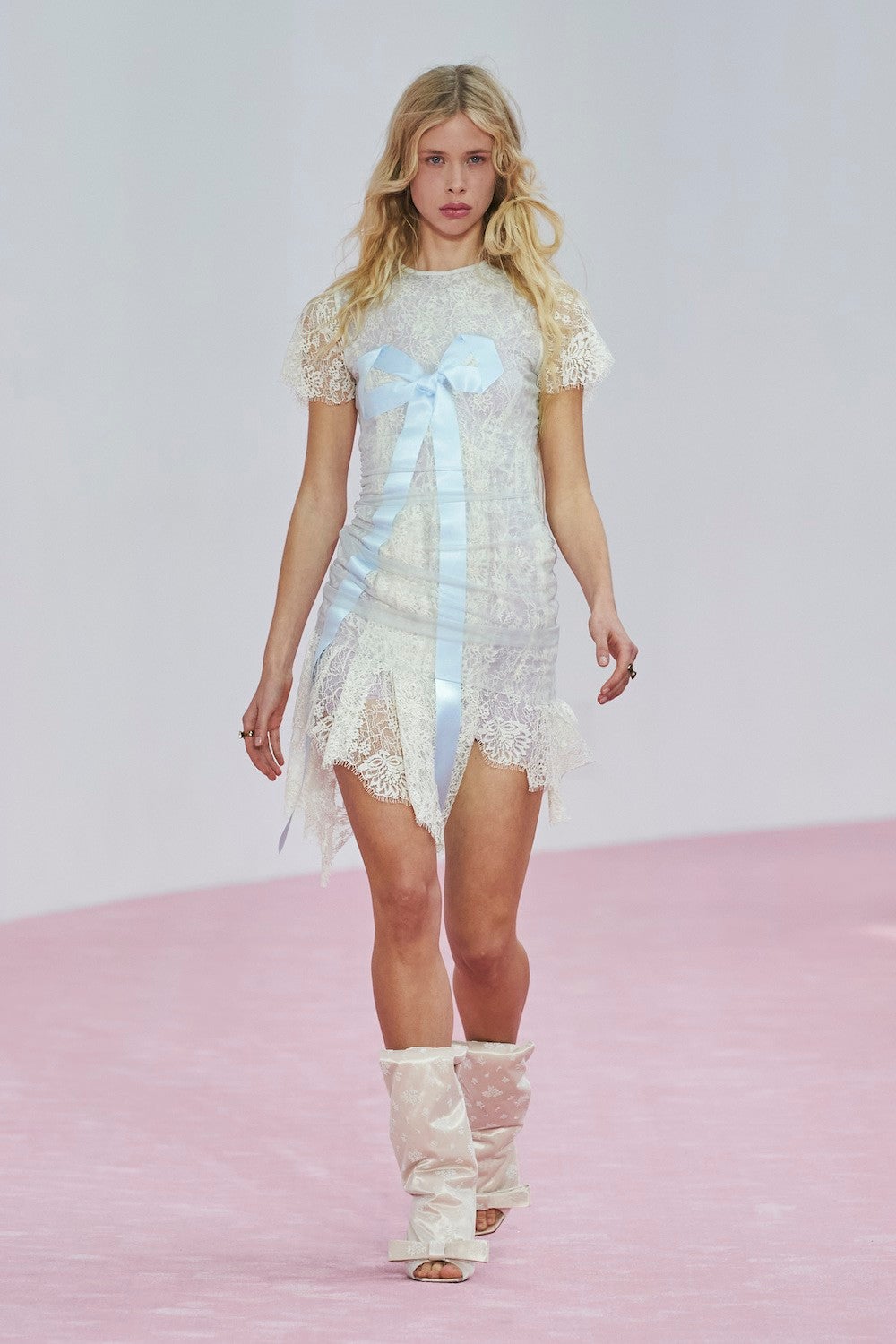 look 1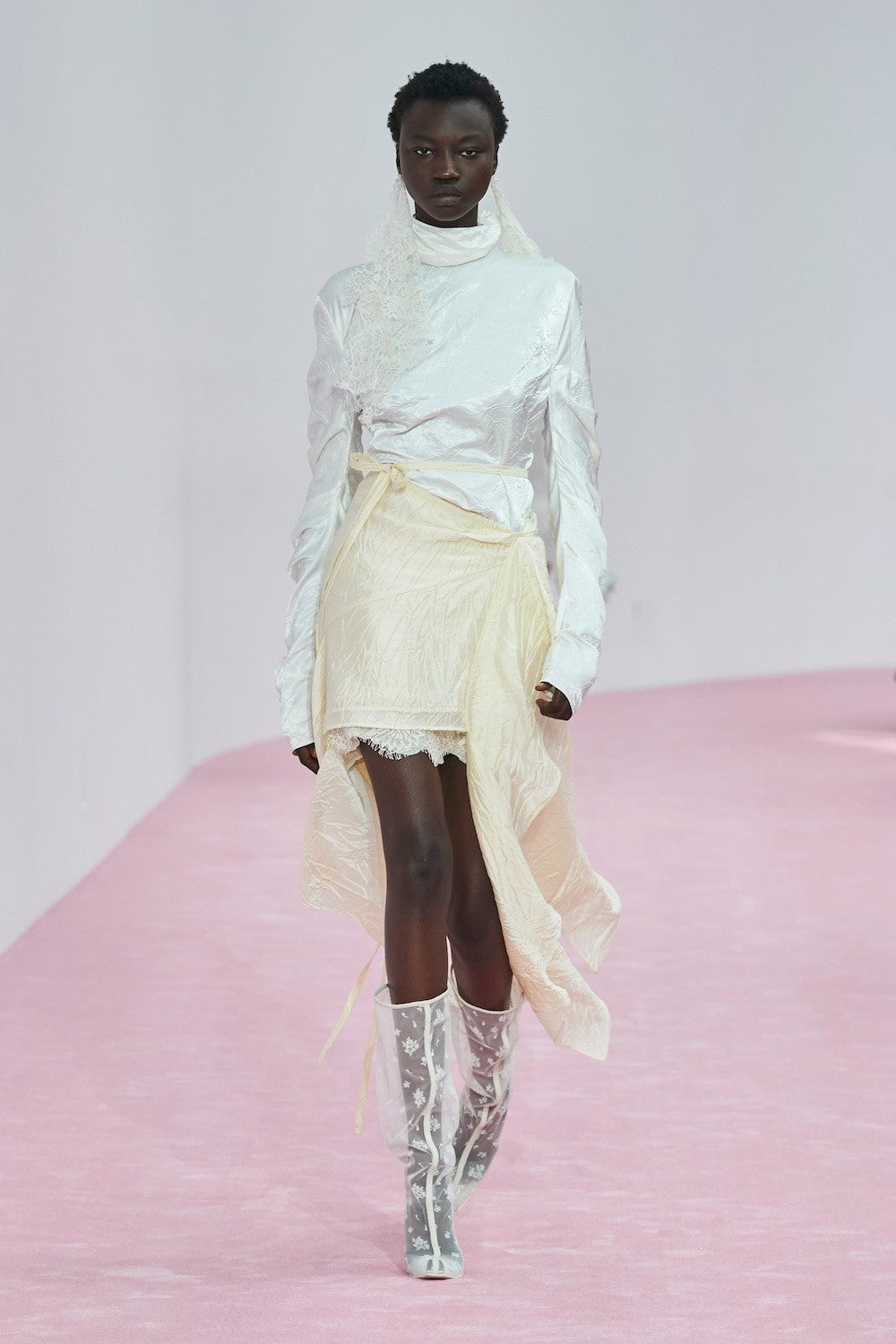 ACNE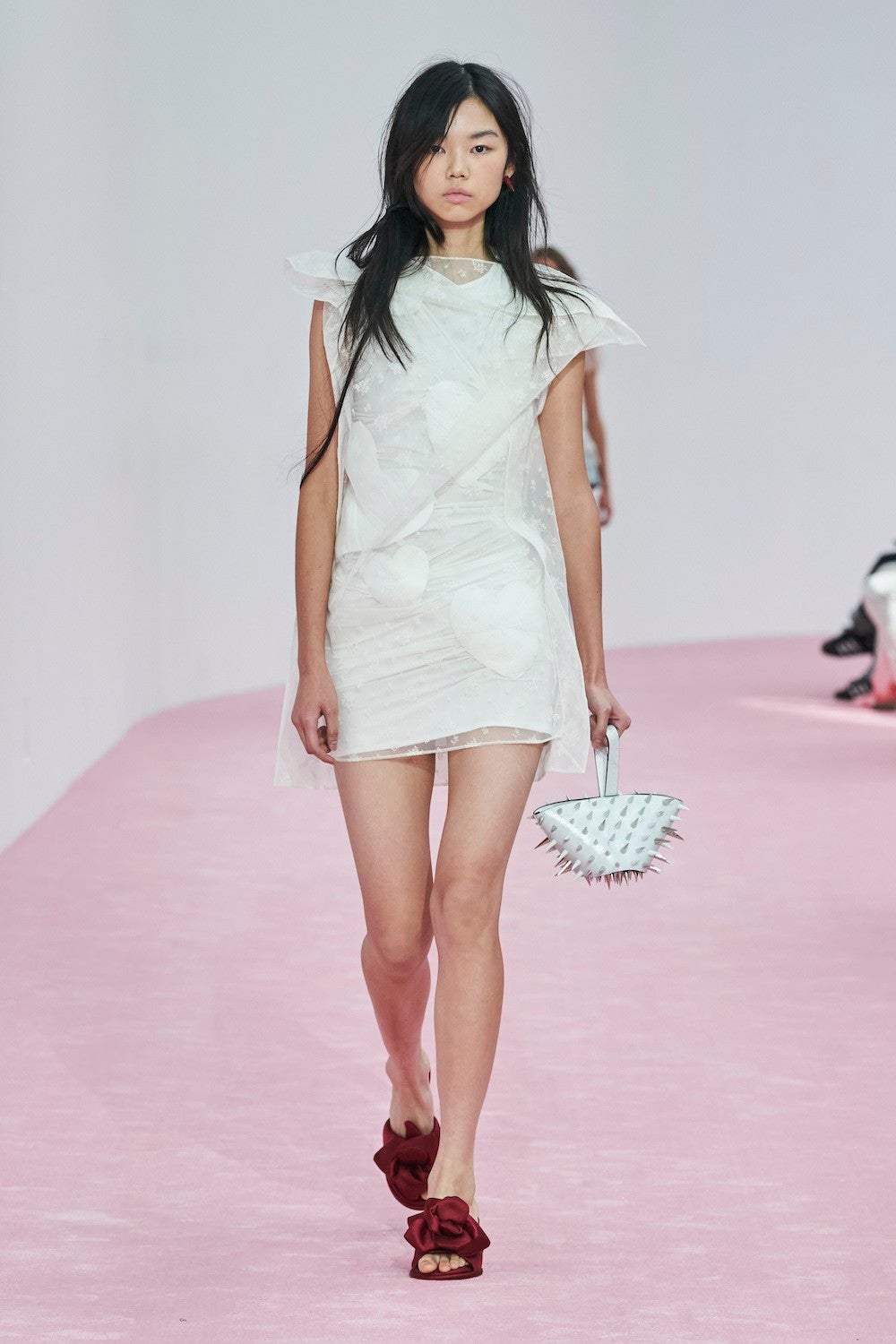 LAUNCHMETRICS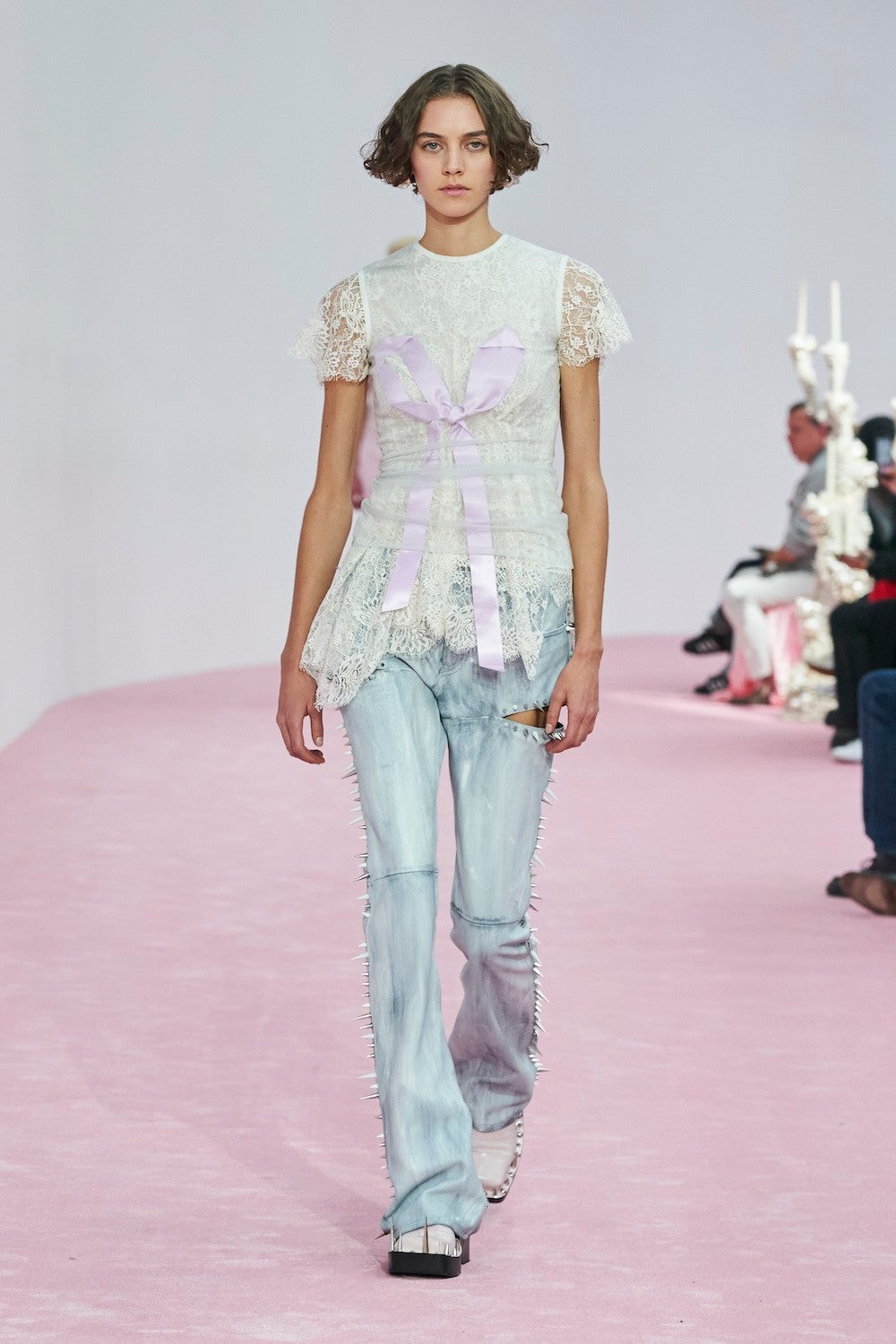 ACNE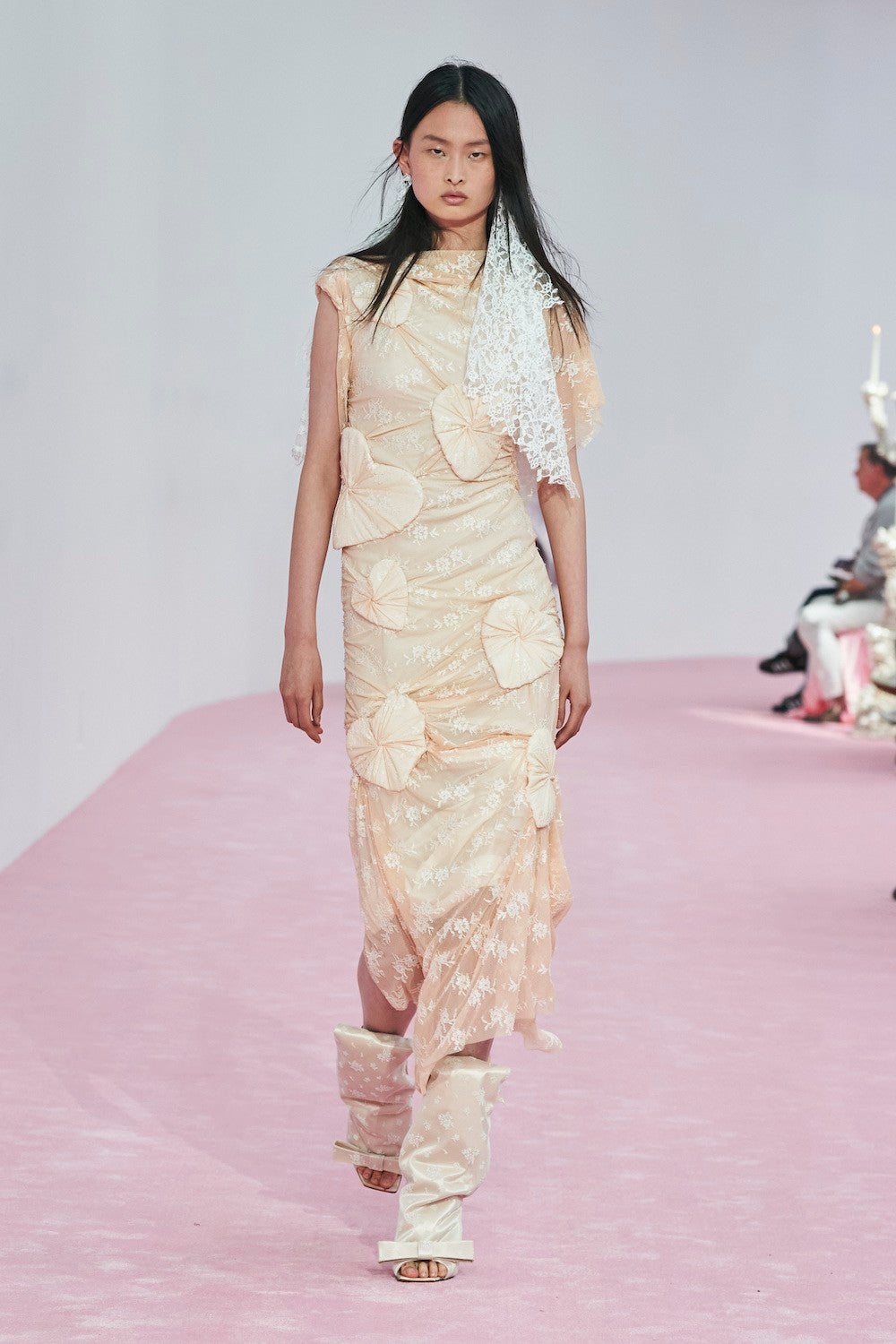 LAUNCHMETRICS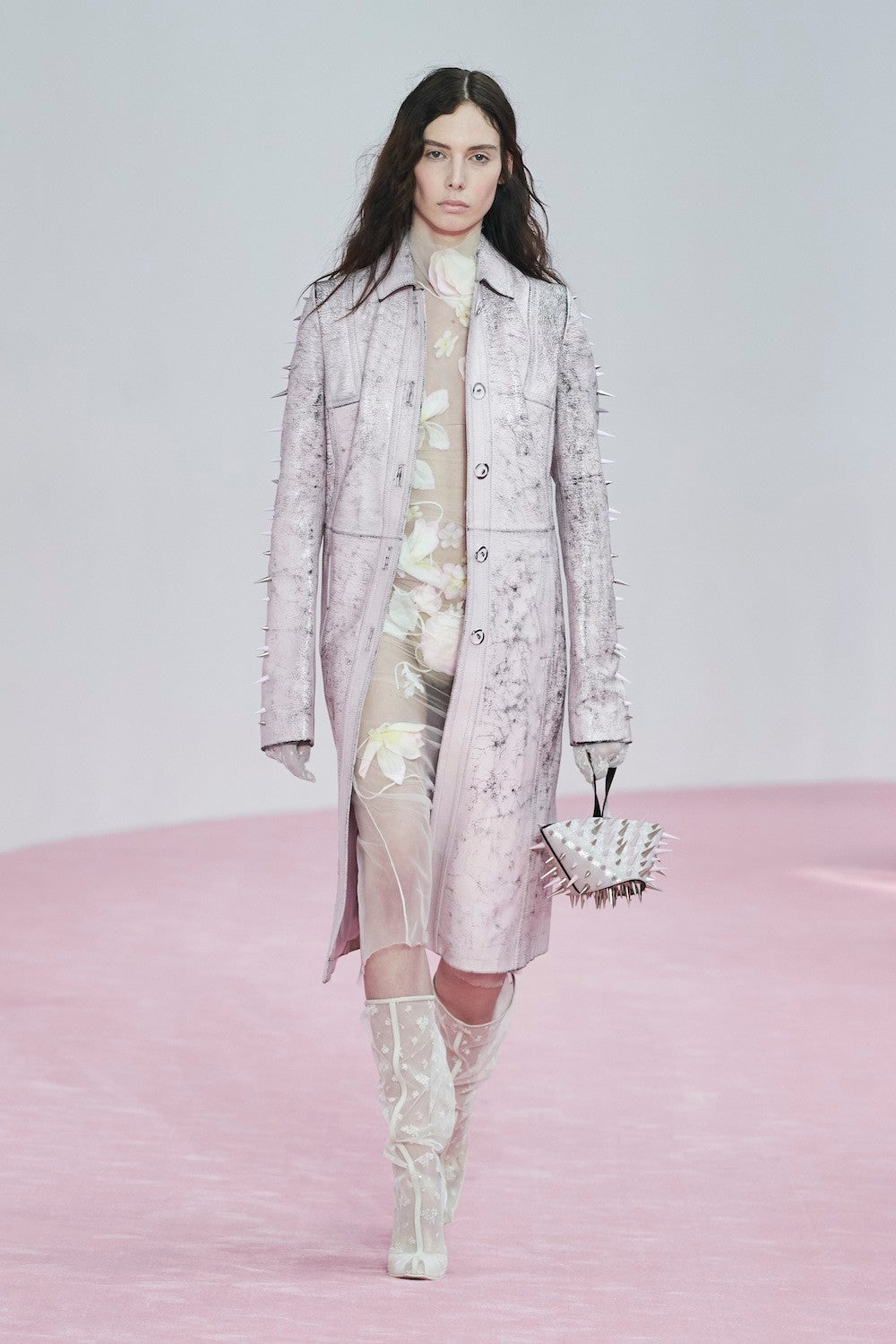 ACNE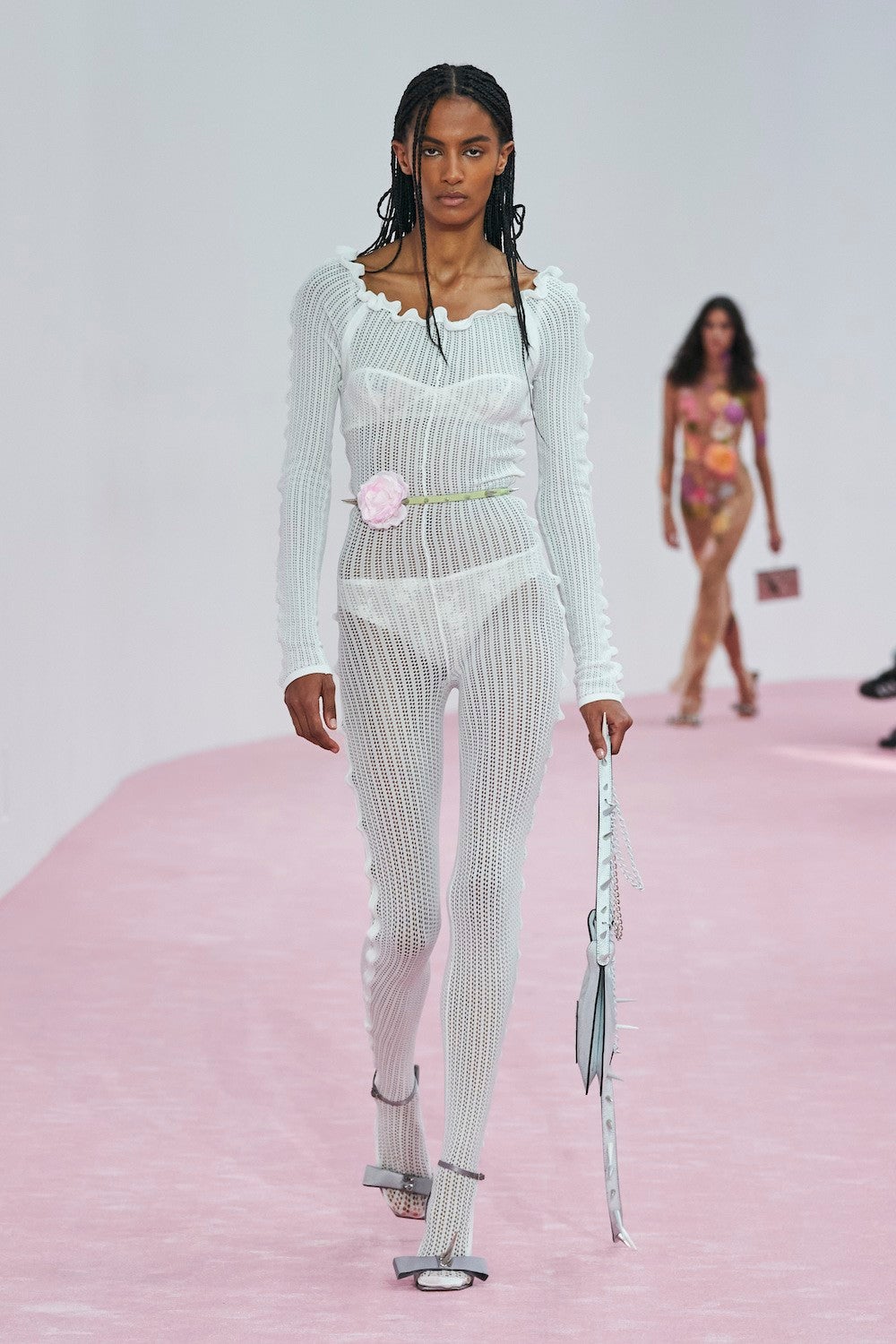 LAUNCHMETRICS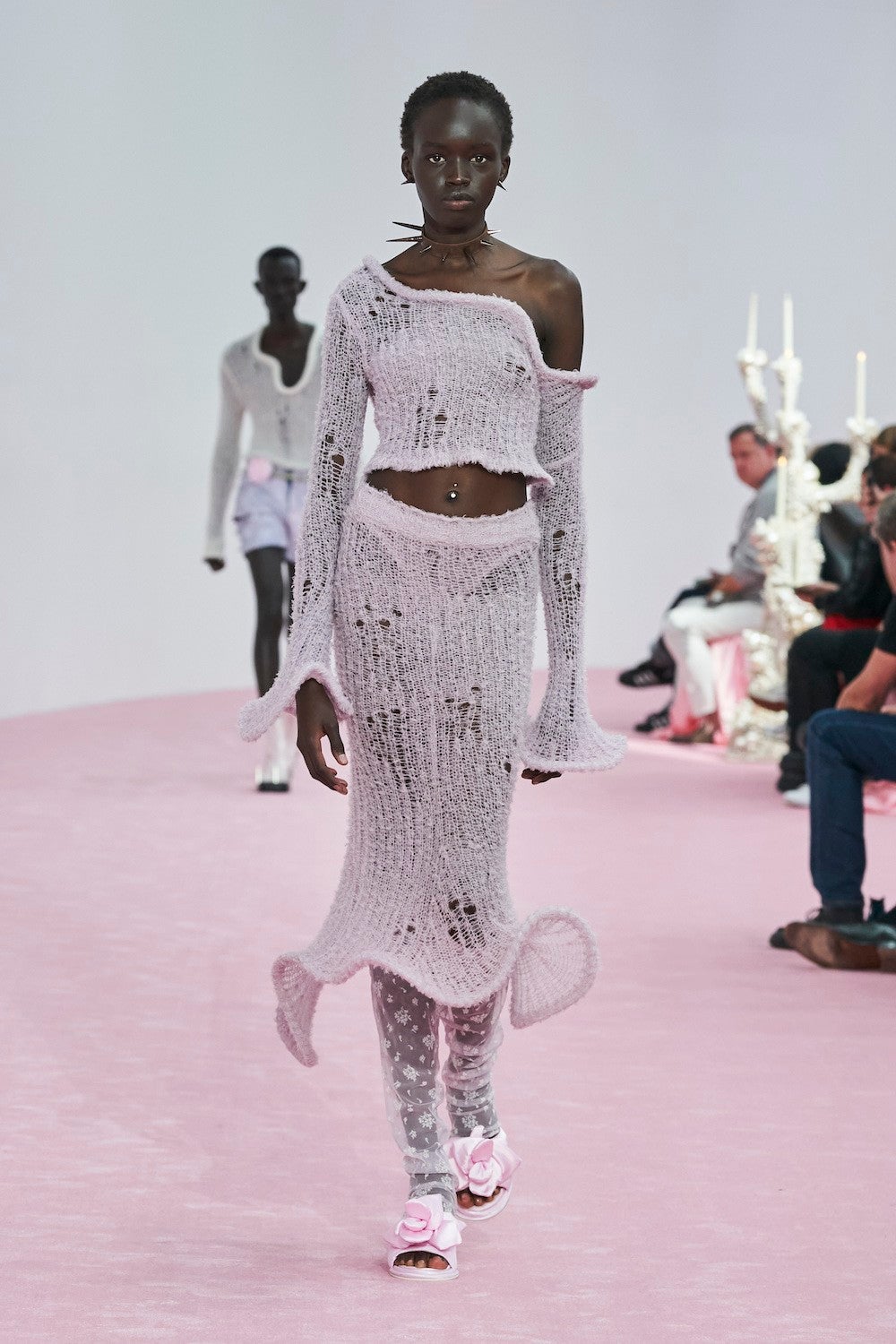 ACNE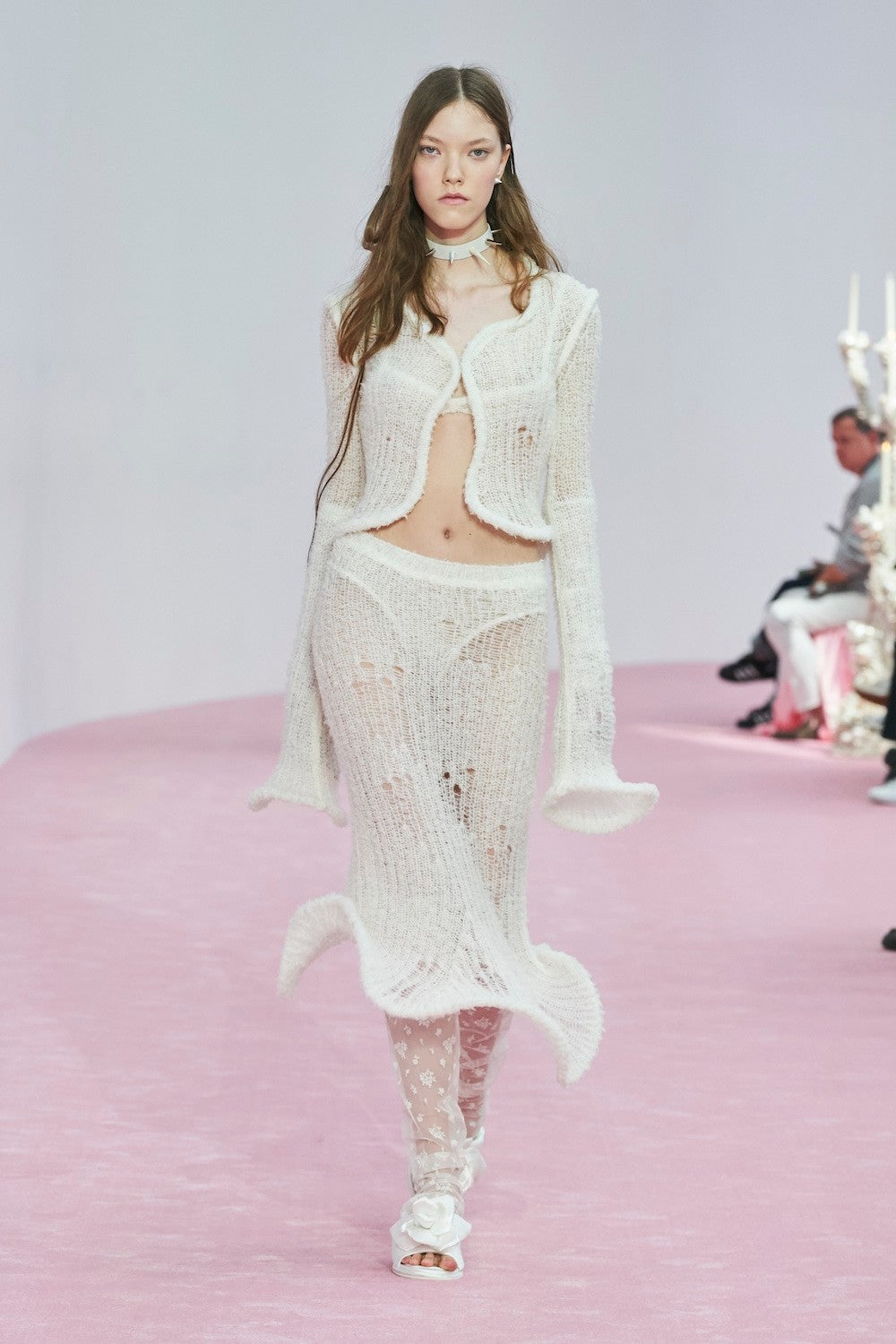 LAUNCHMETRICS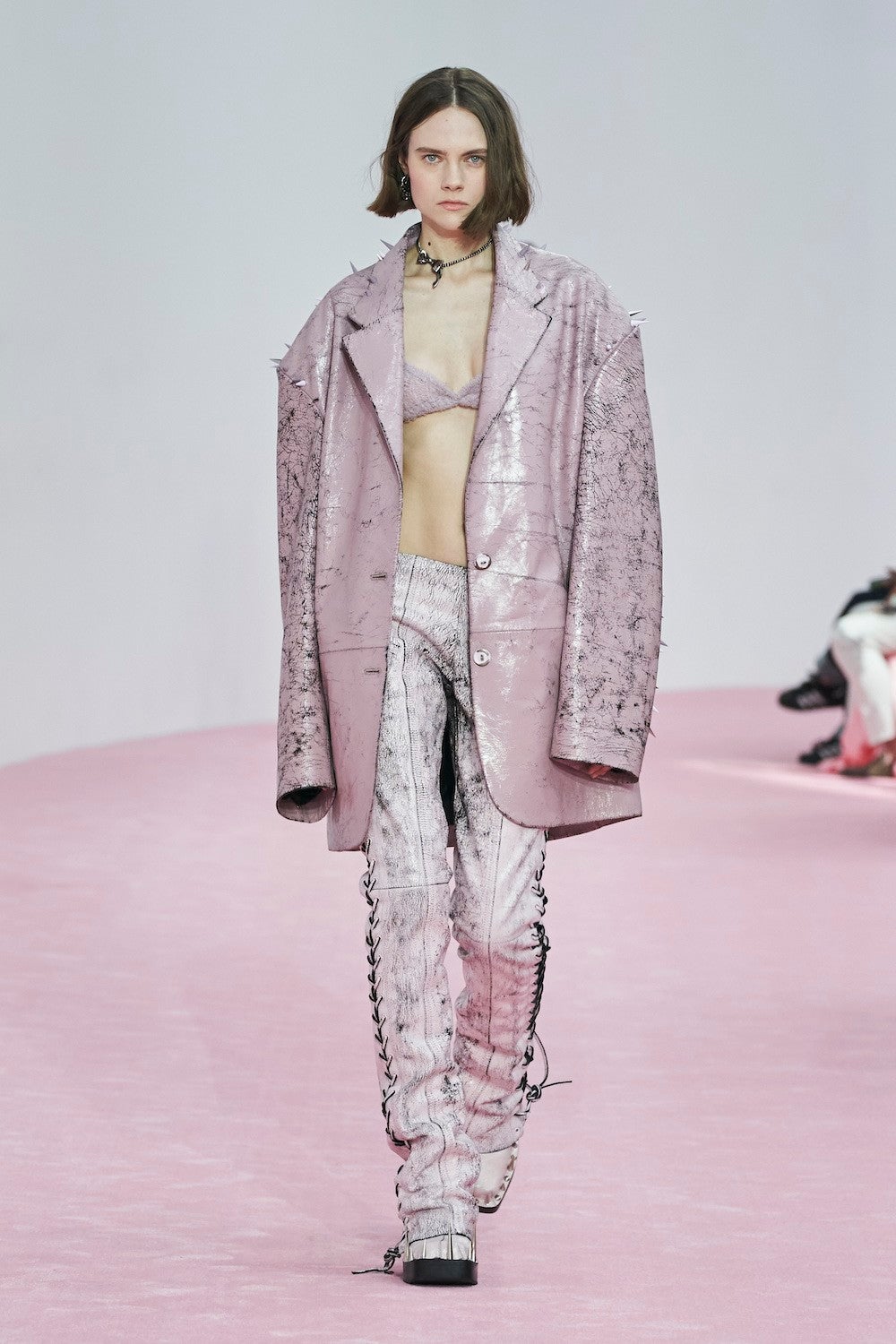 ACNE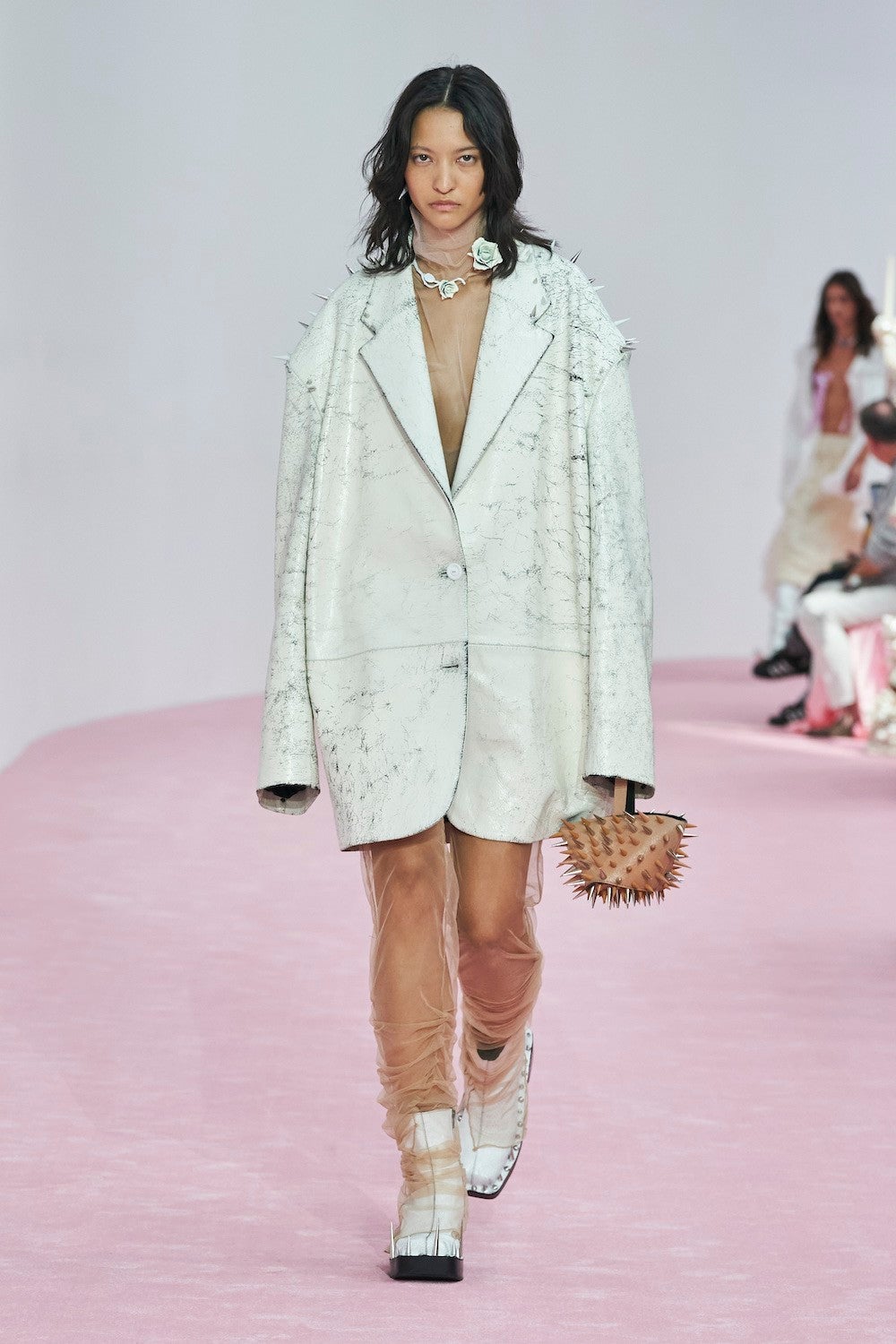 LAUNCHMETRICS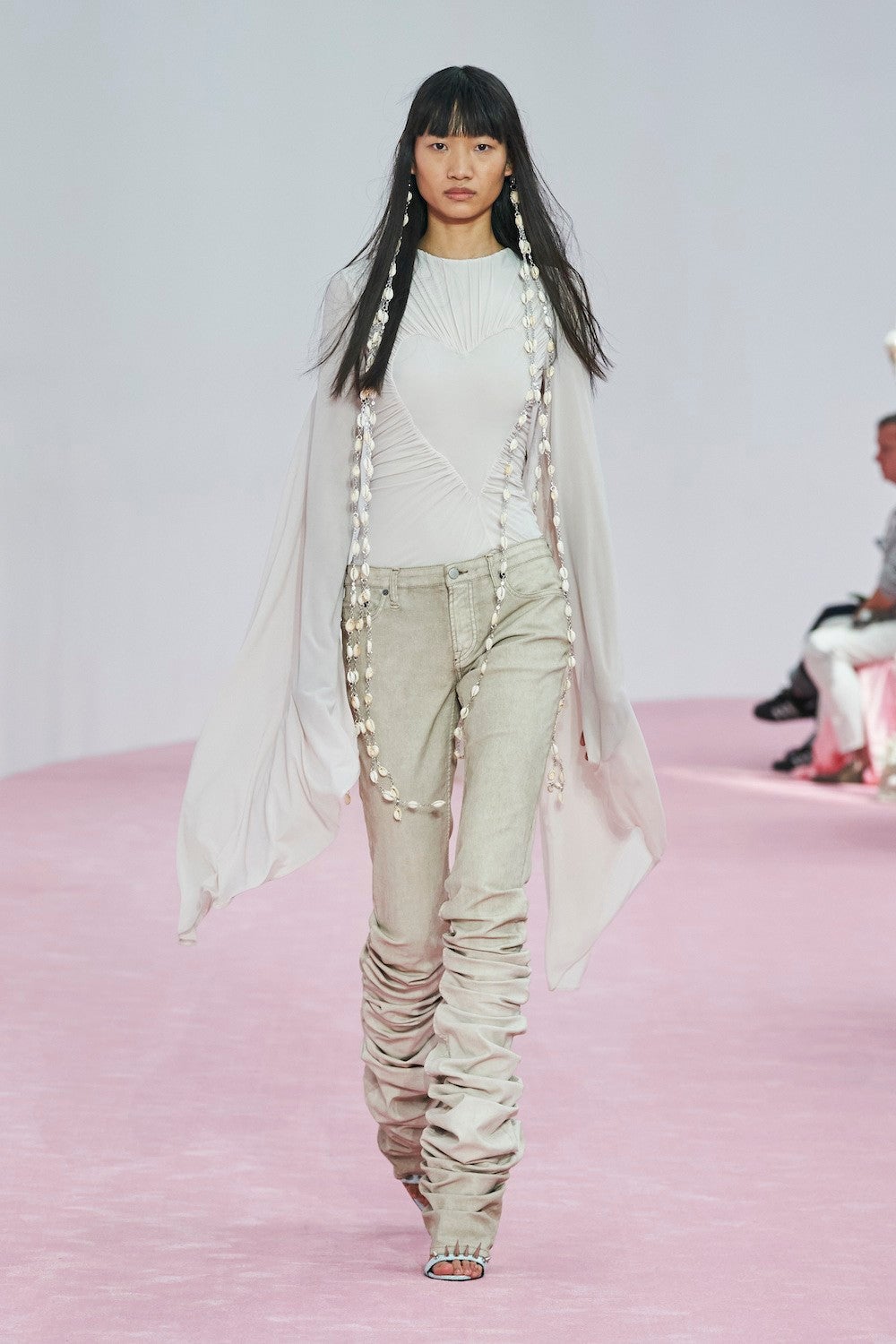 ACNE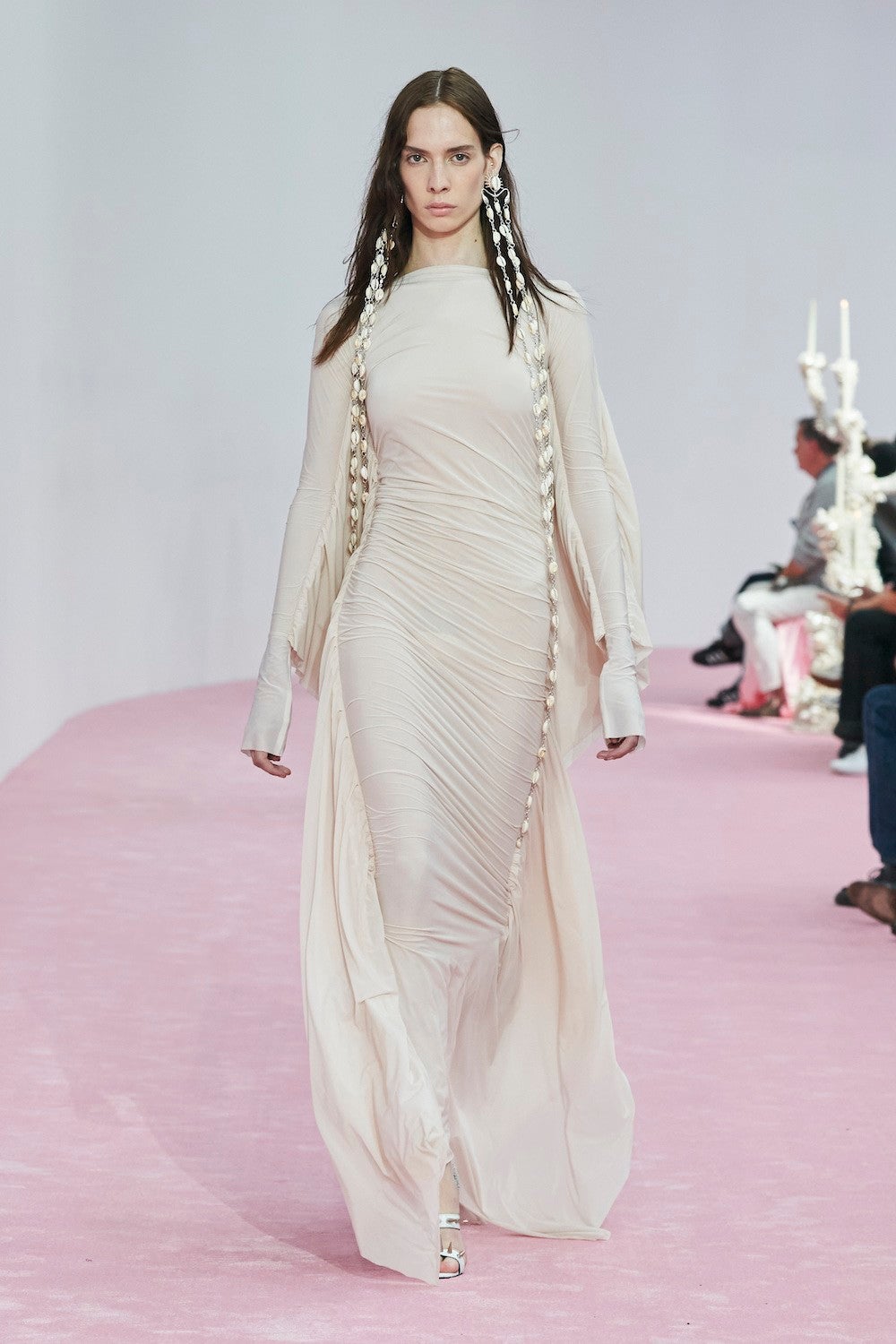 ACNE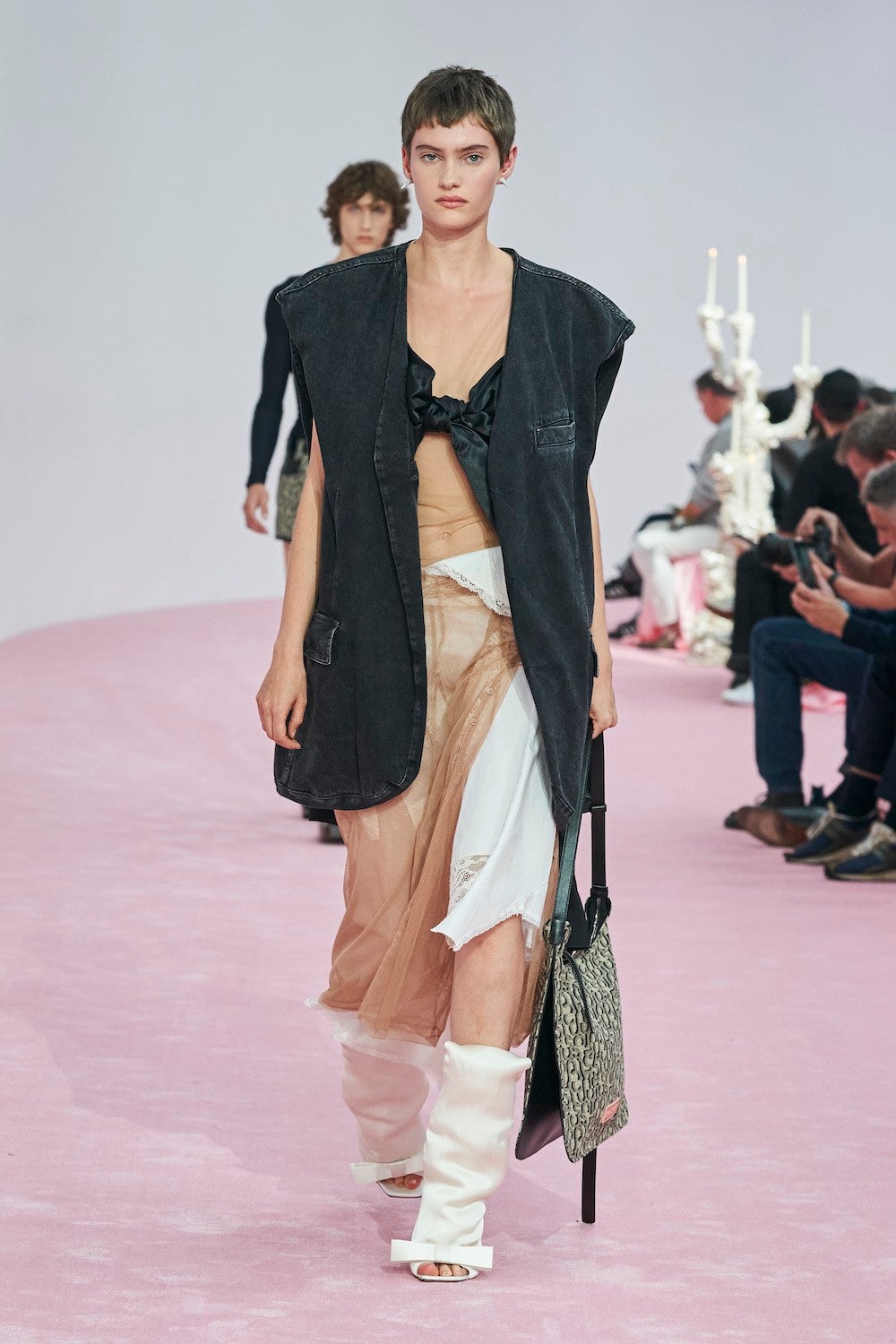 ACNE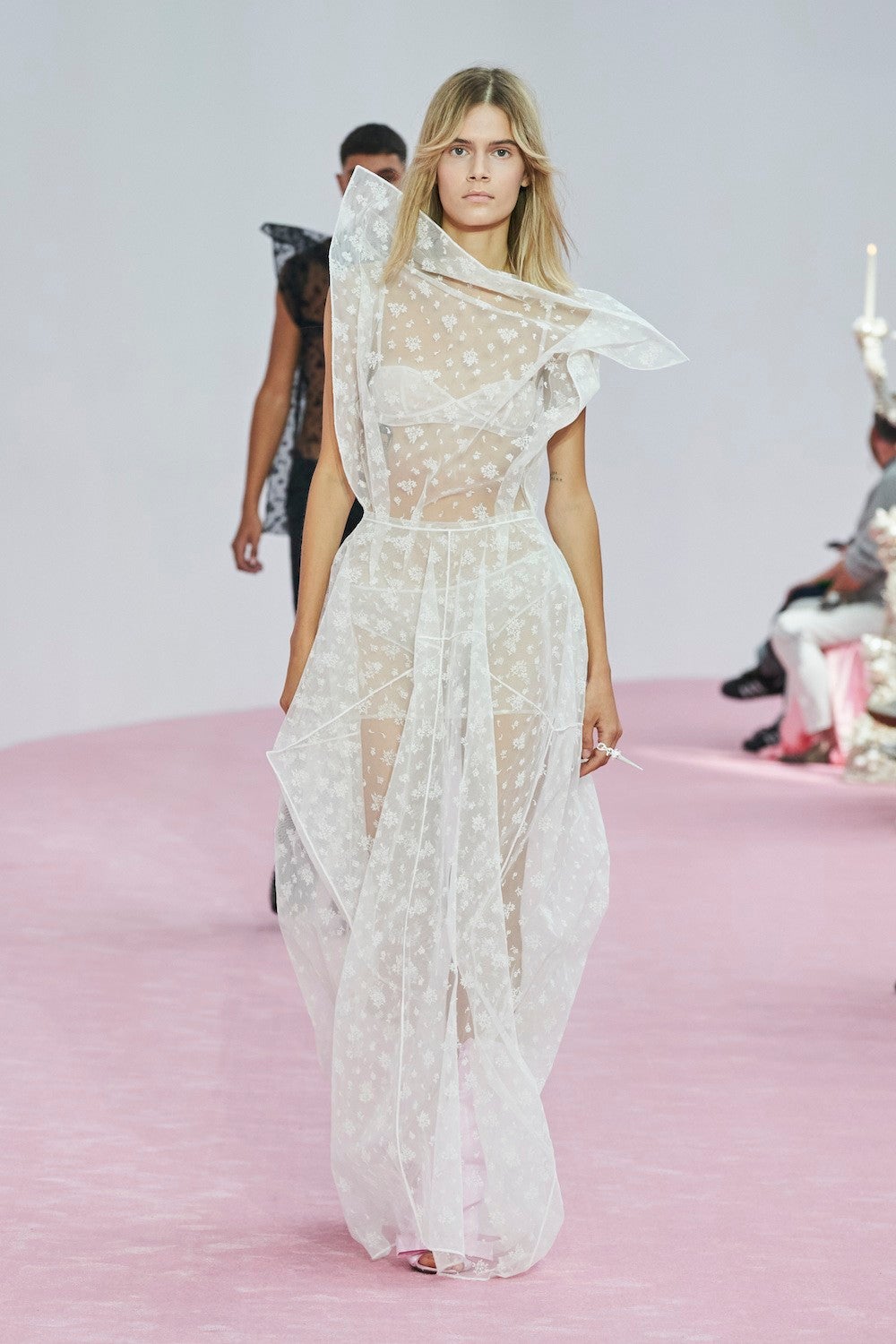 Acne Spring/Summer 2023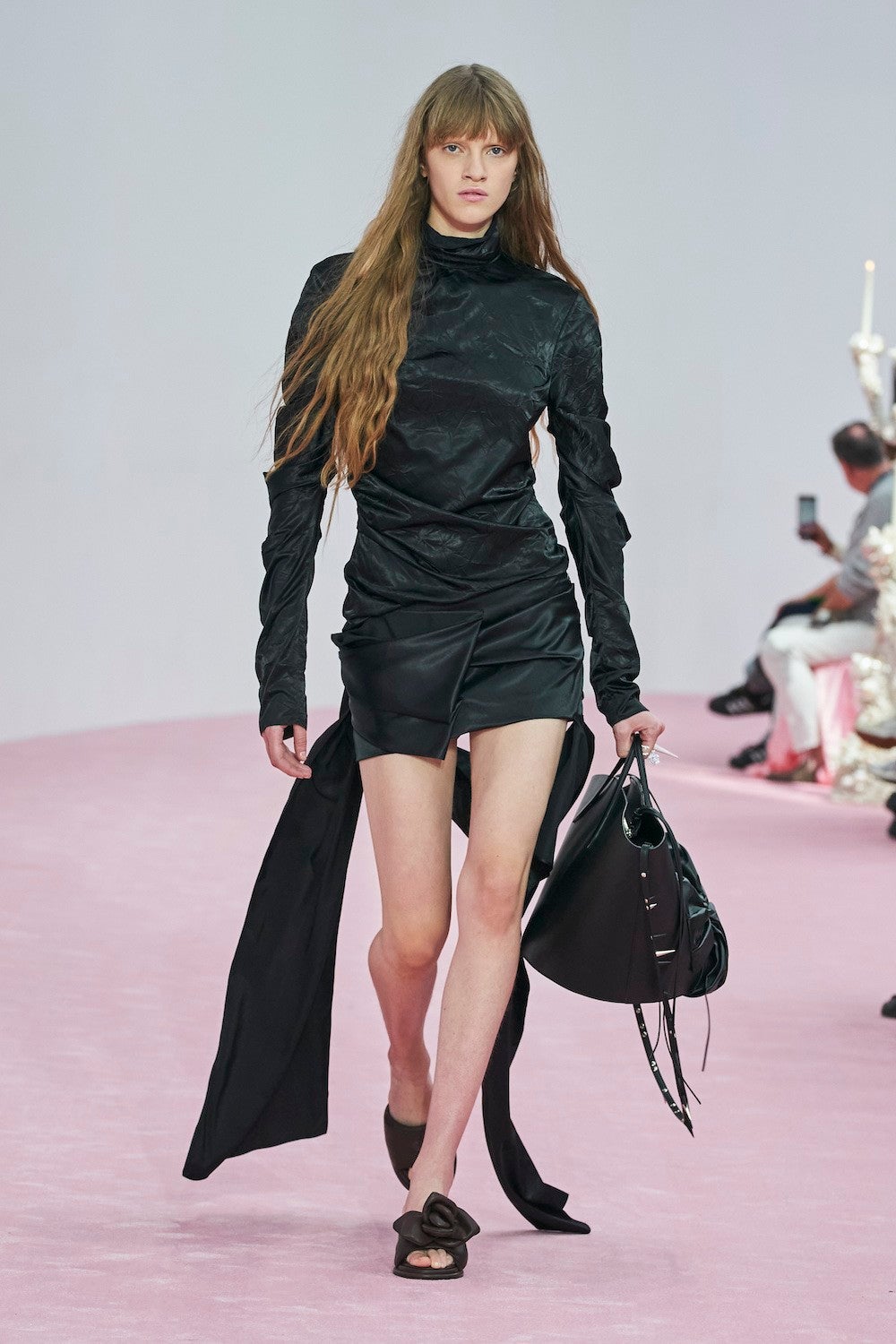 ACNE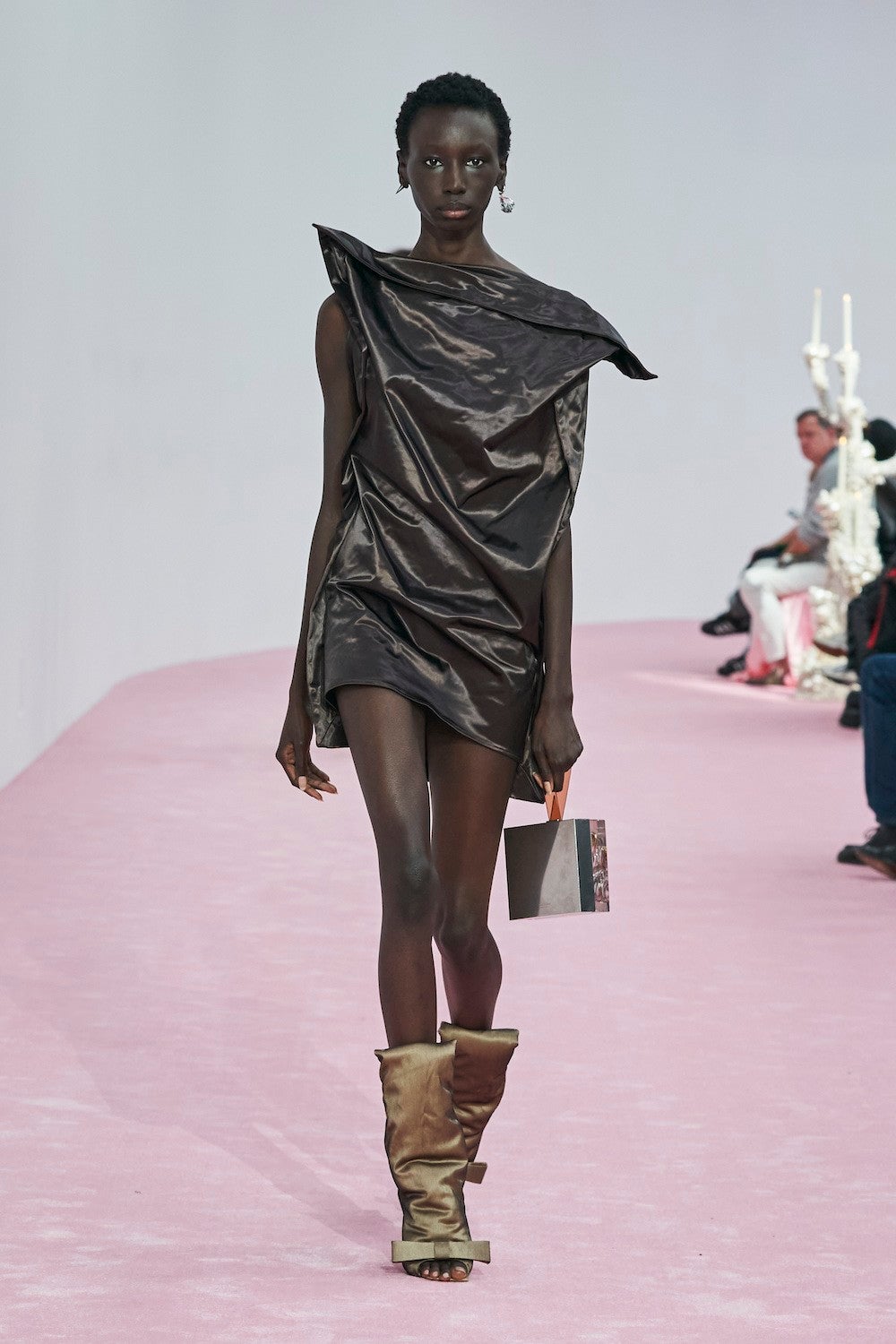 LAUNCHMETRICS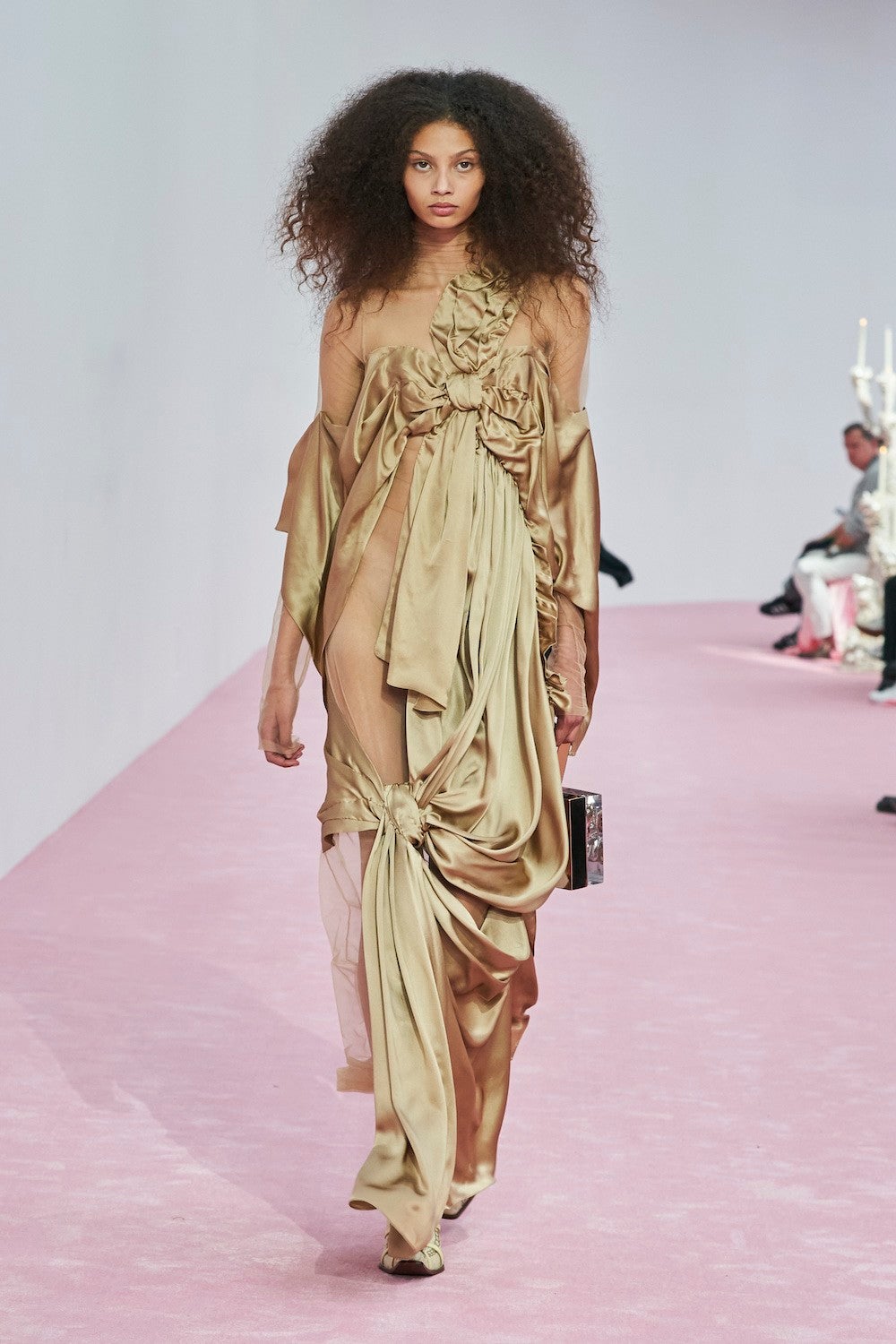 ACNE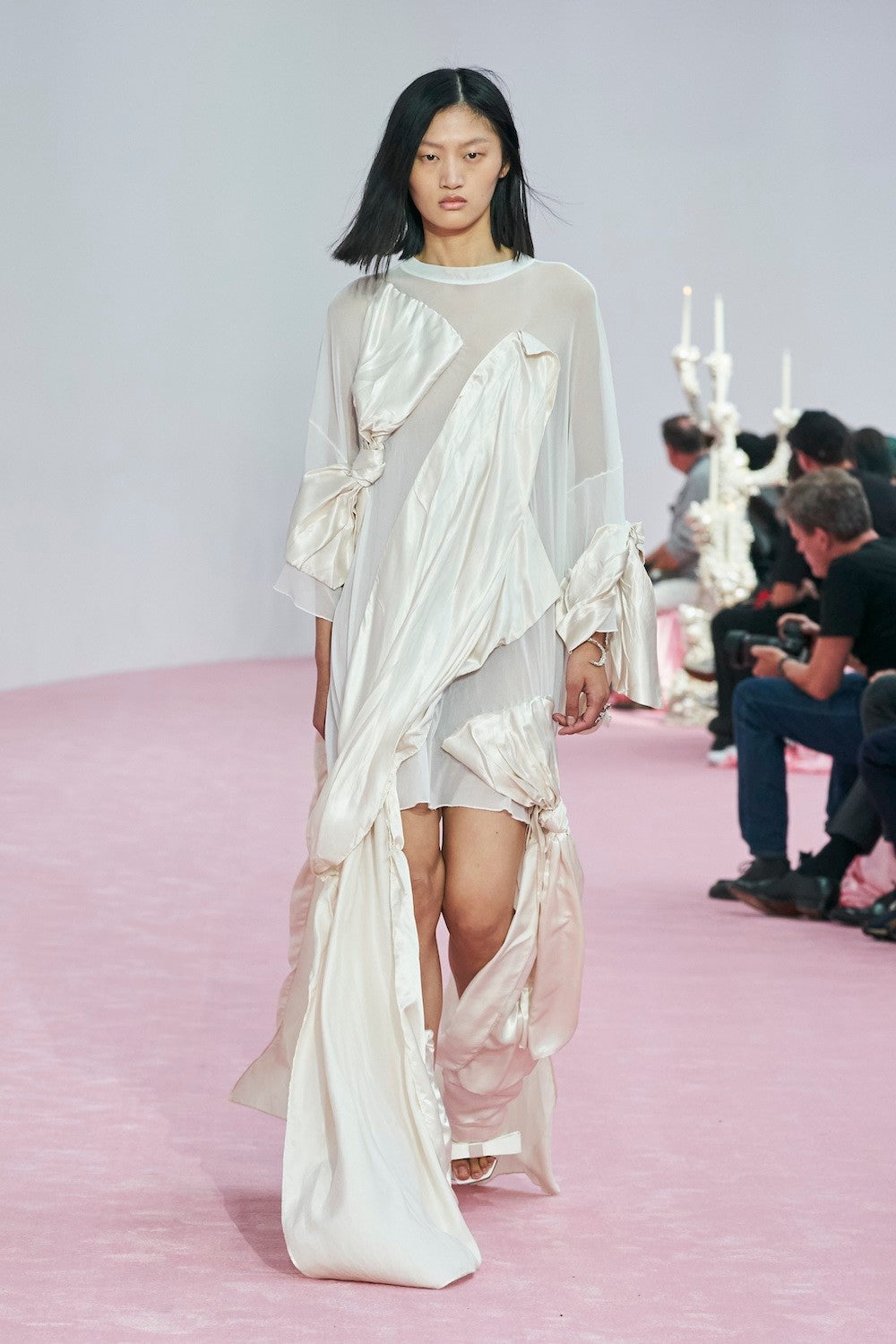 LAUNCHMETRICS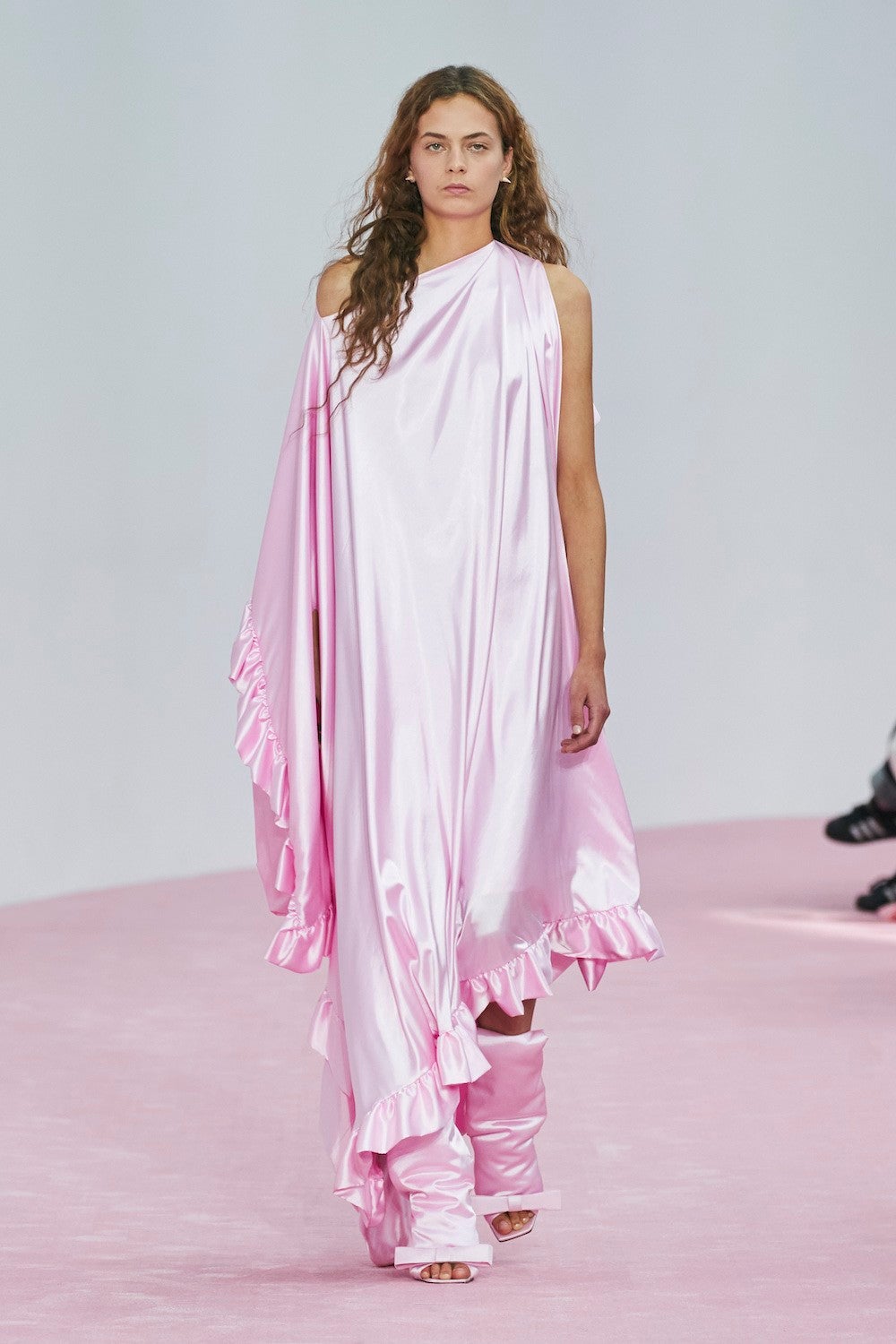 ACNE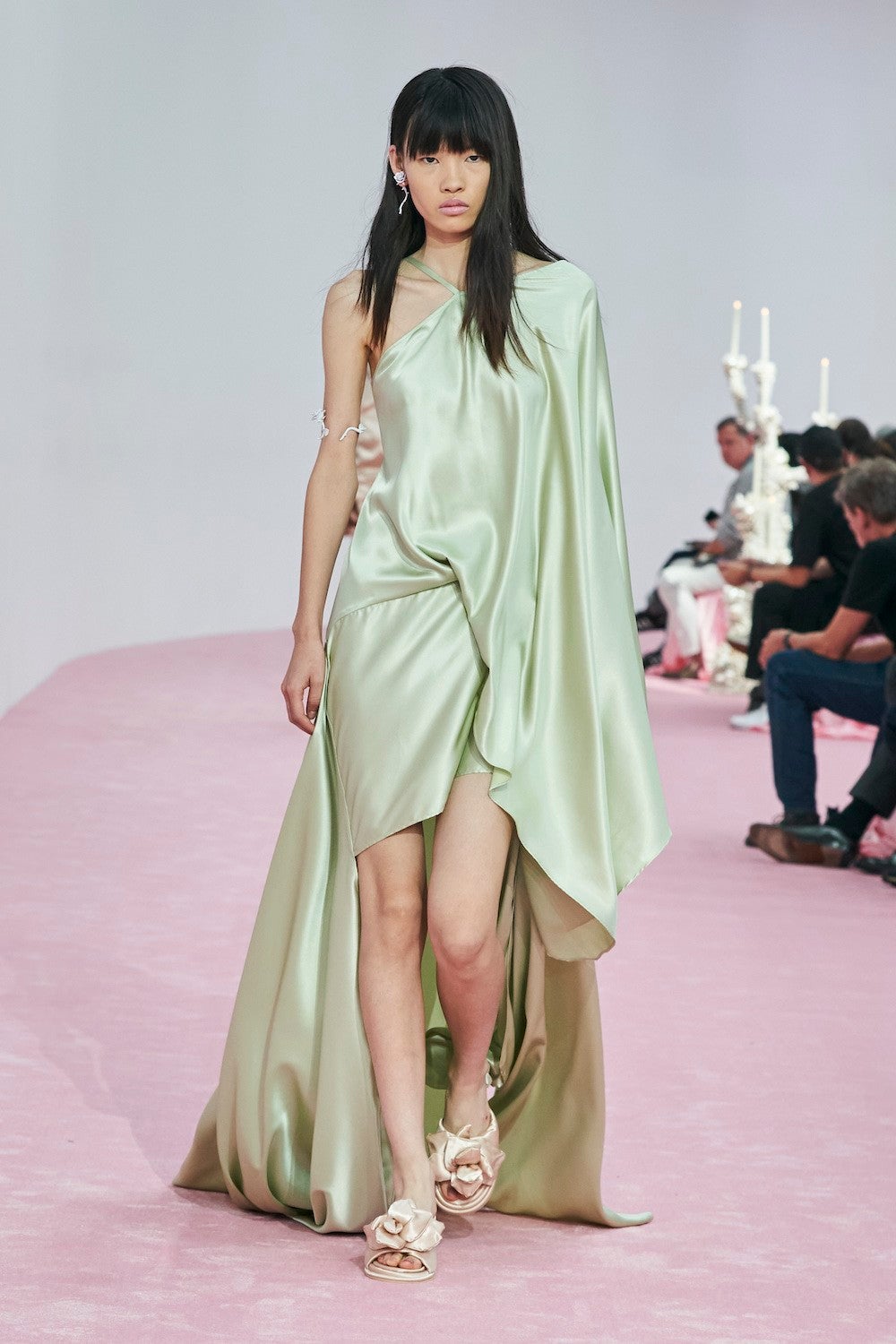 LAUNCHMETRICS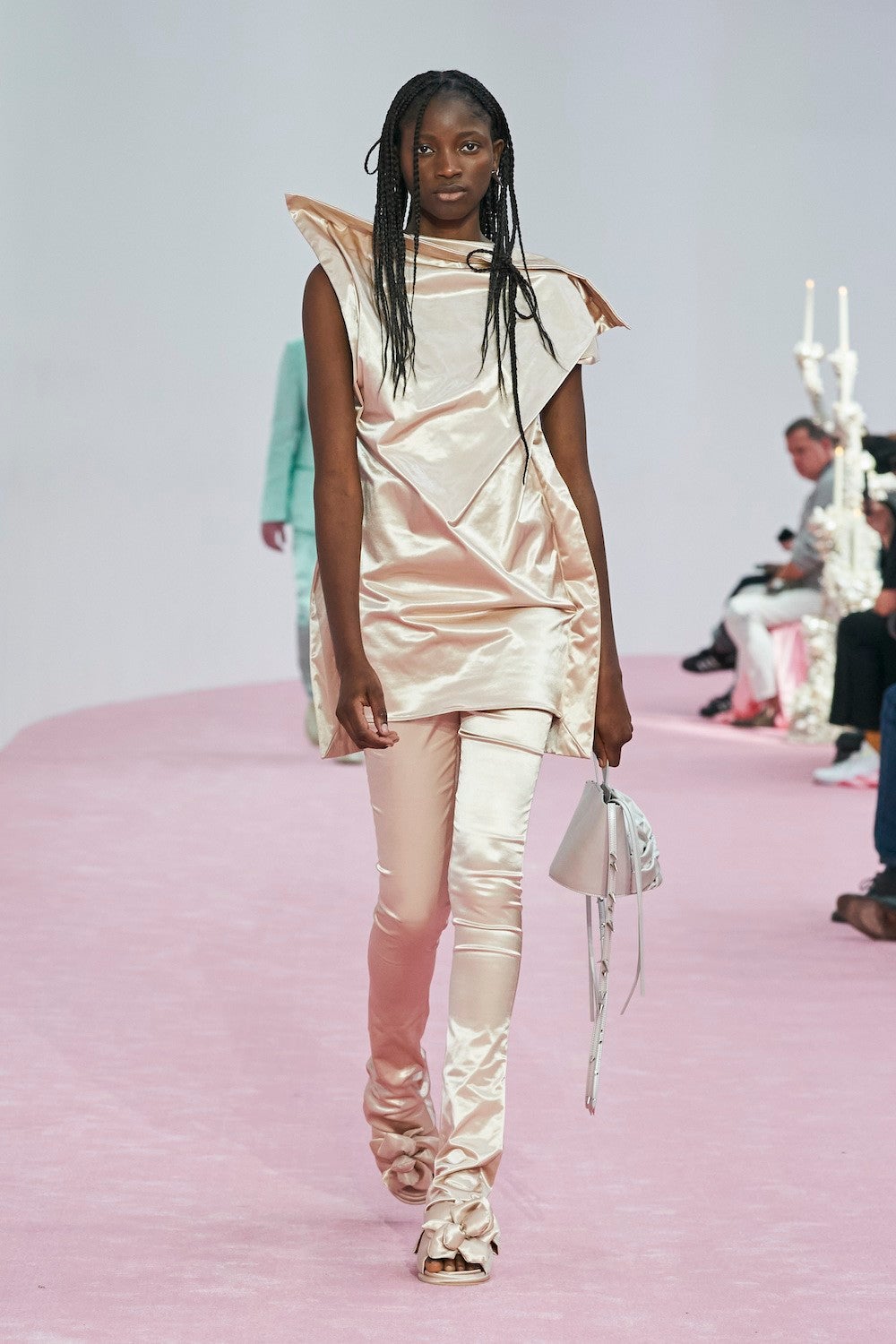 ACNE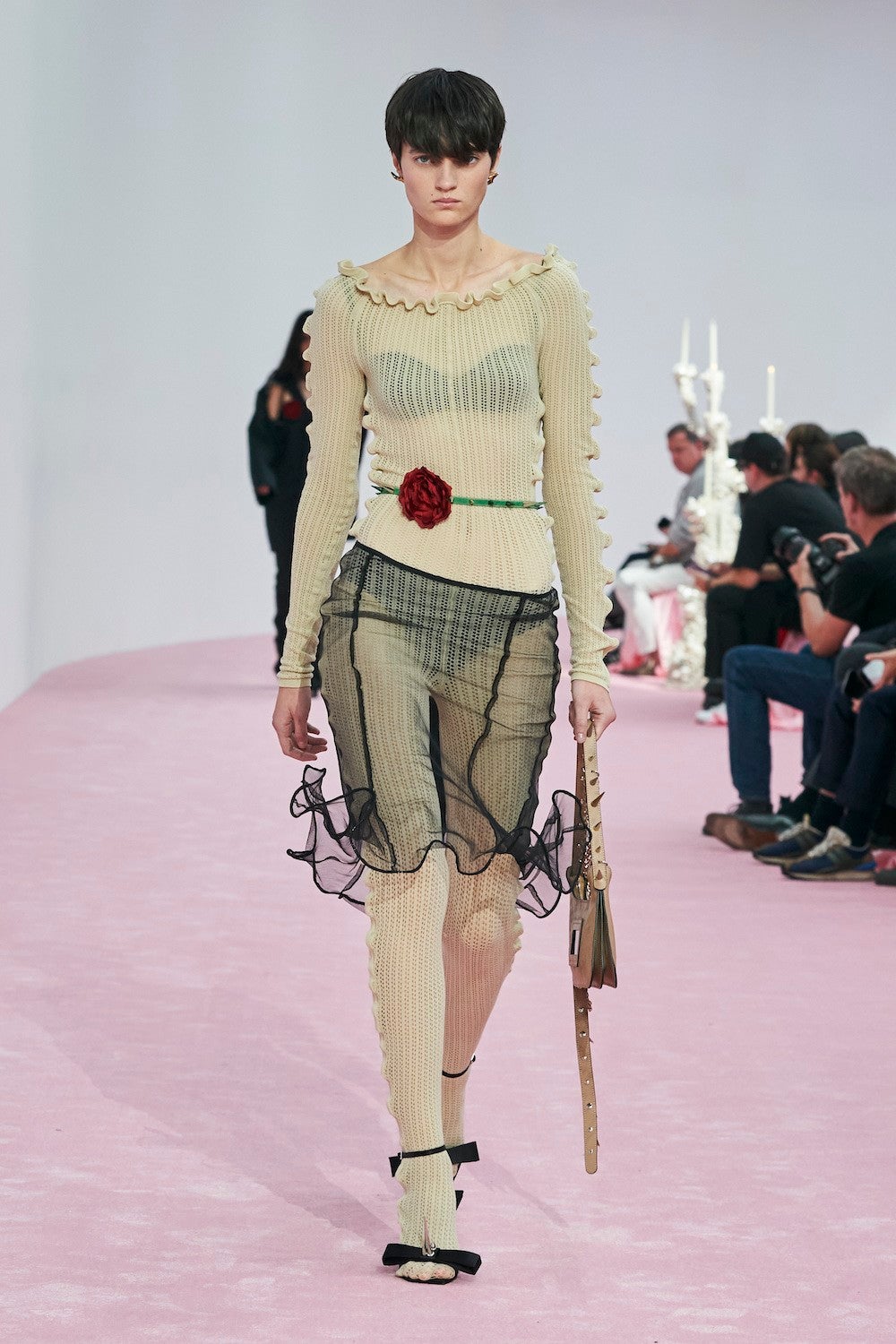 LAUNCHMETRICS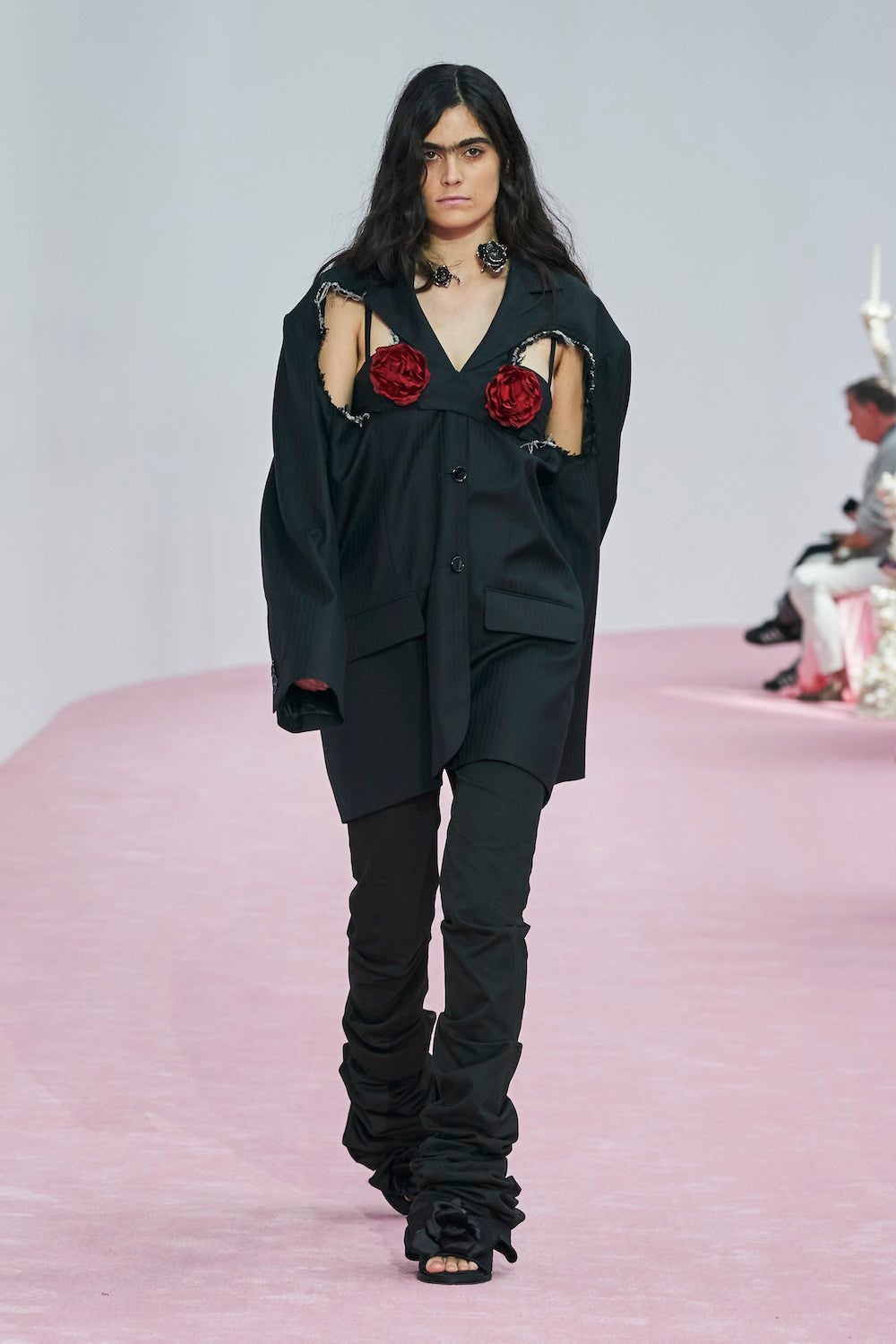 ACNE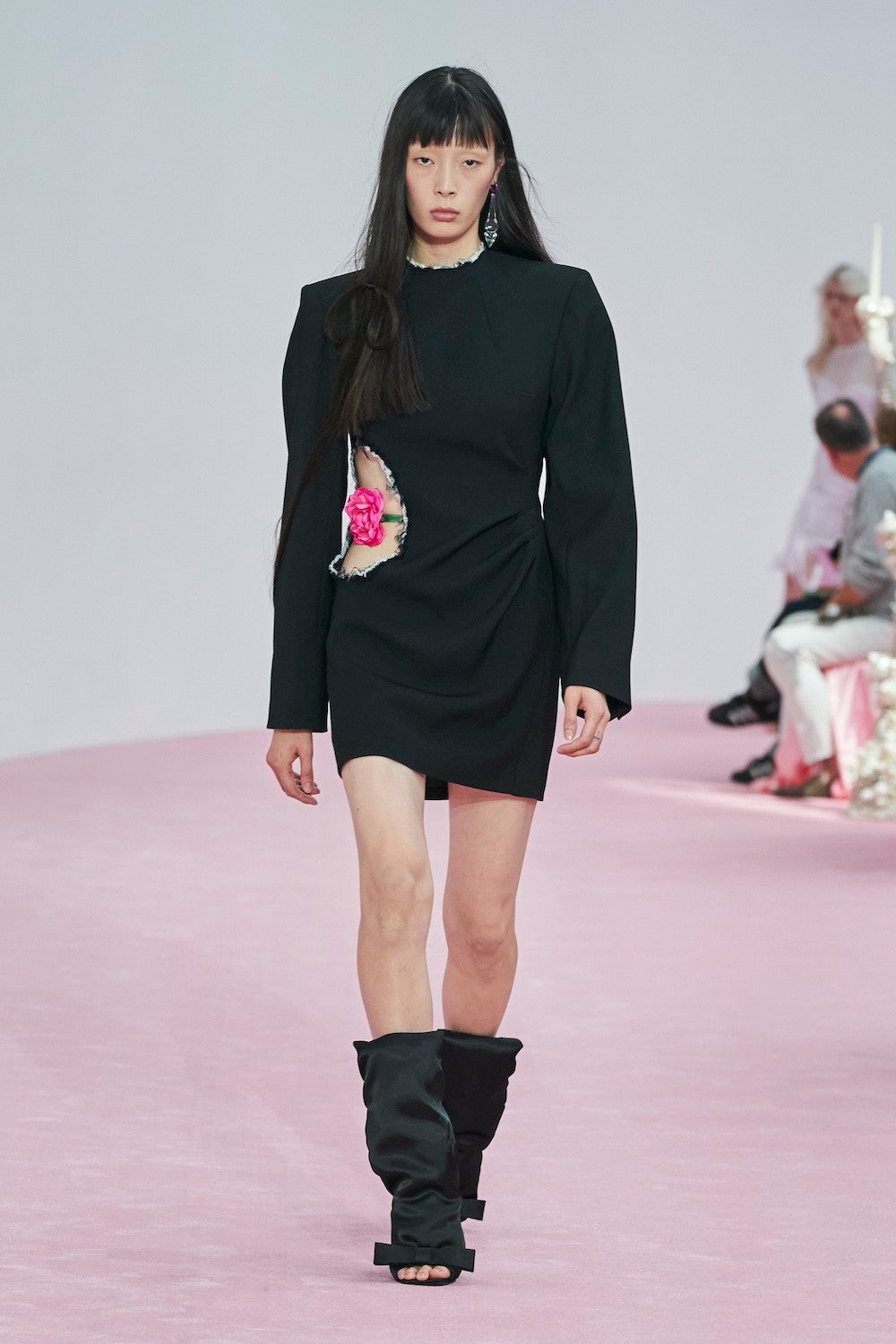 LAUNCHMETRICS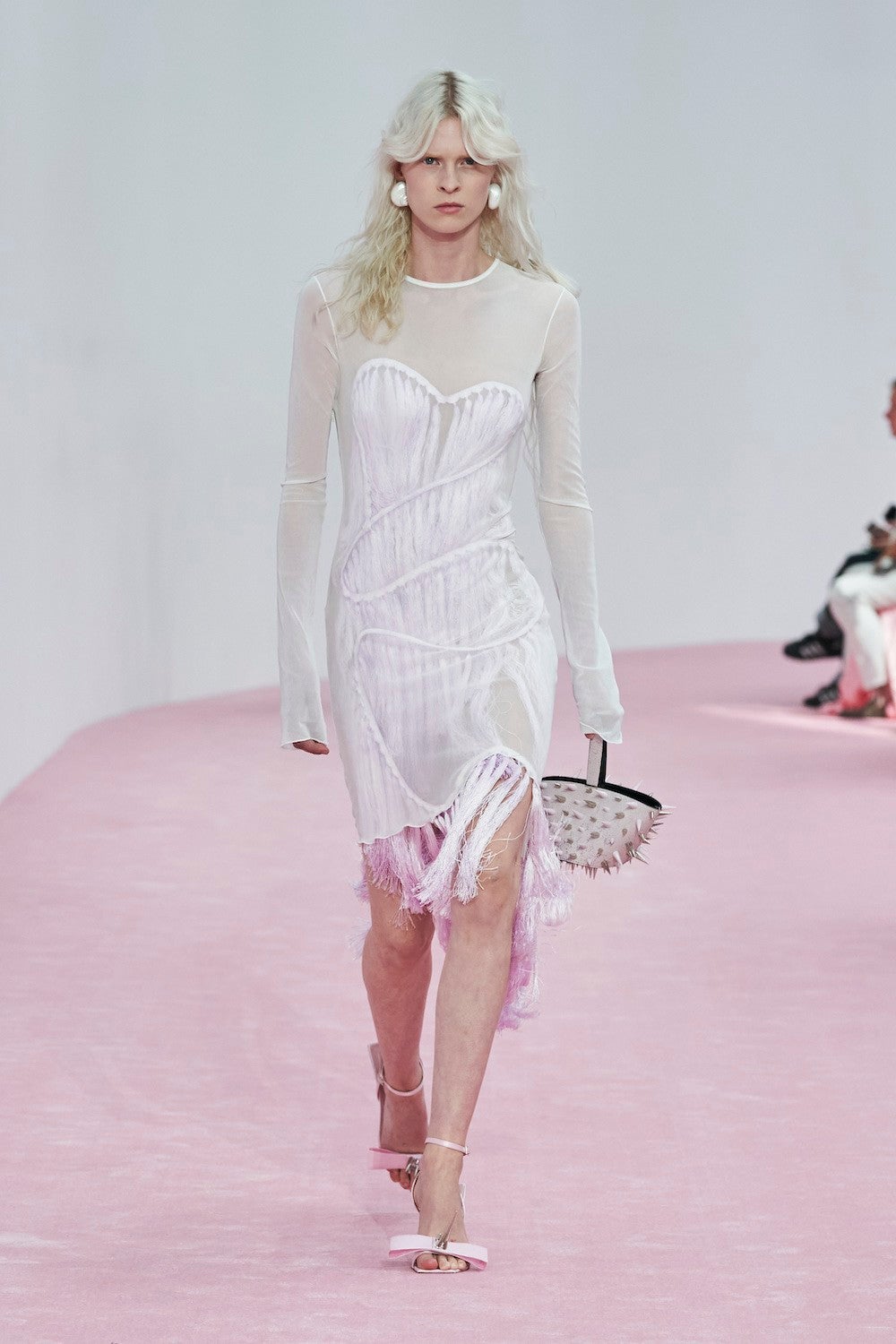 LAUNCHMETRICS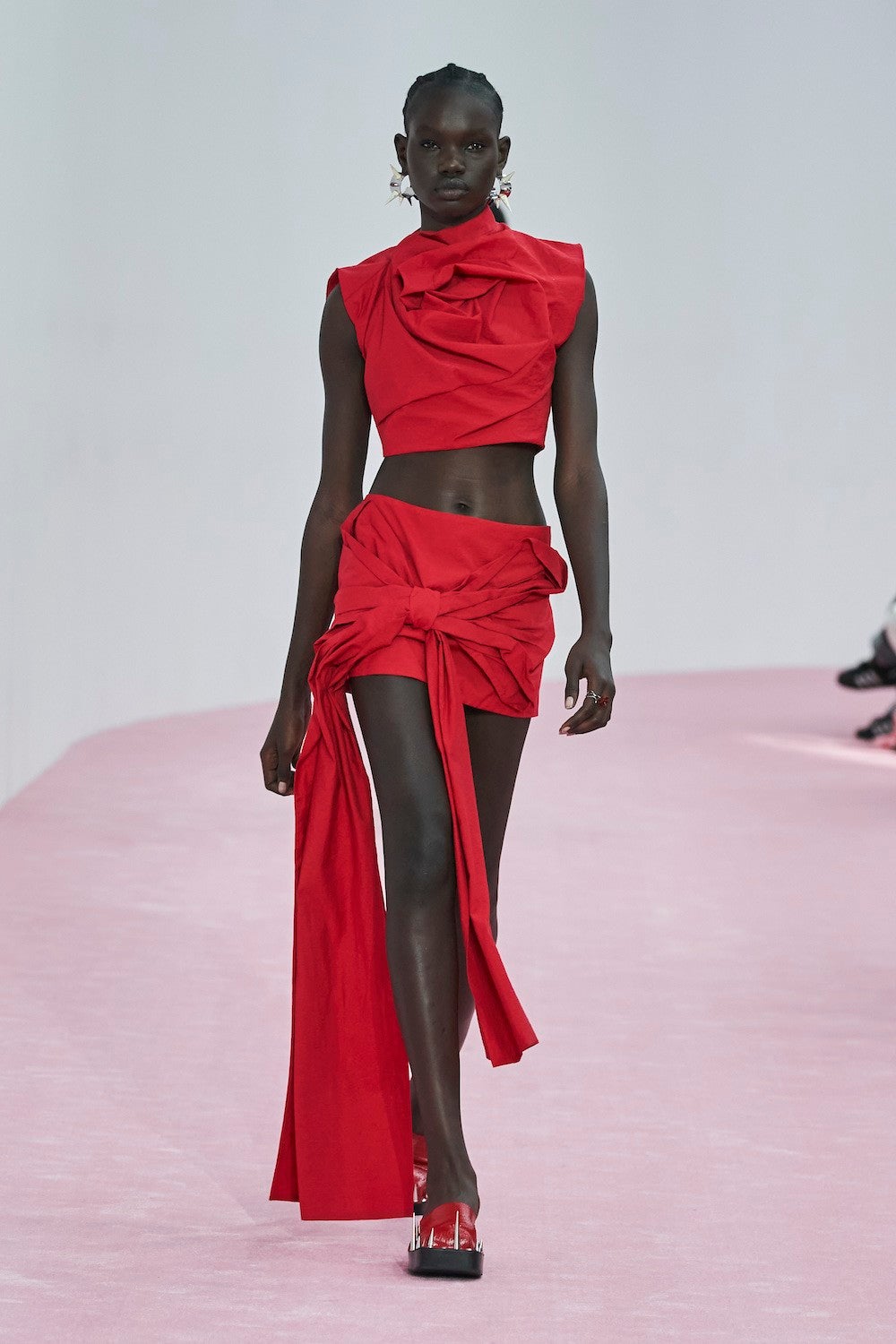 LAUNCHMETRICS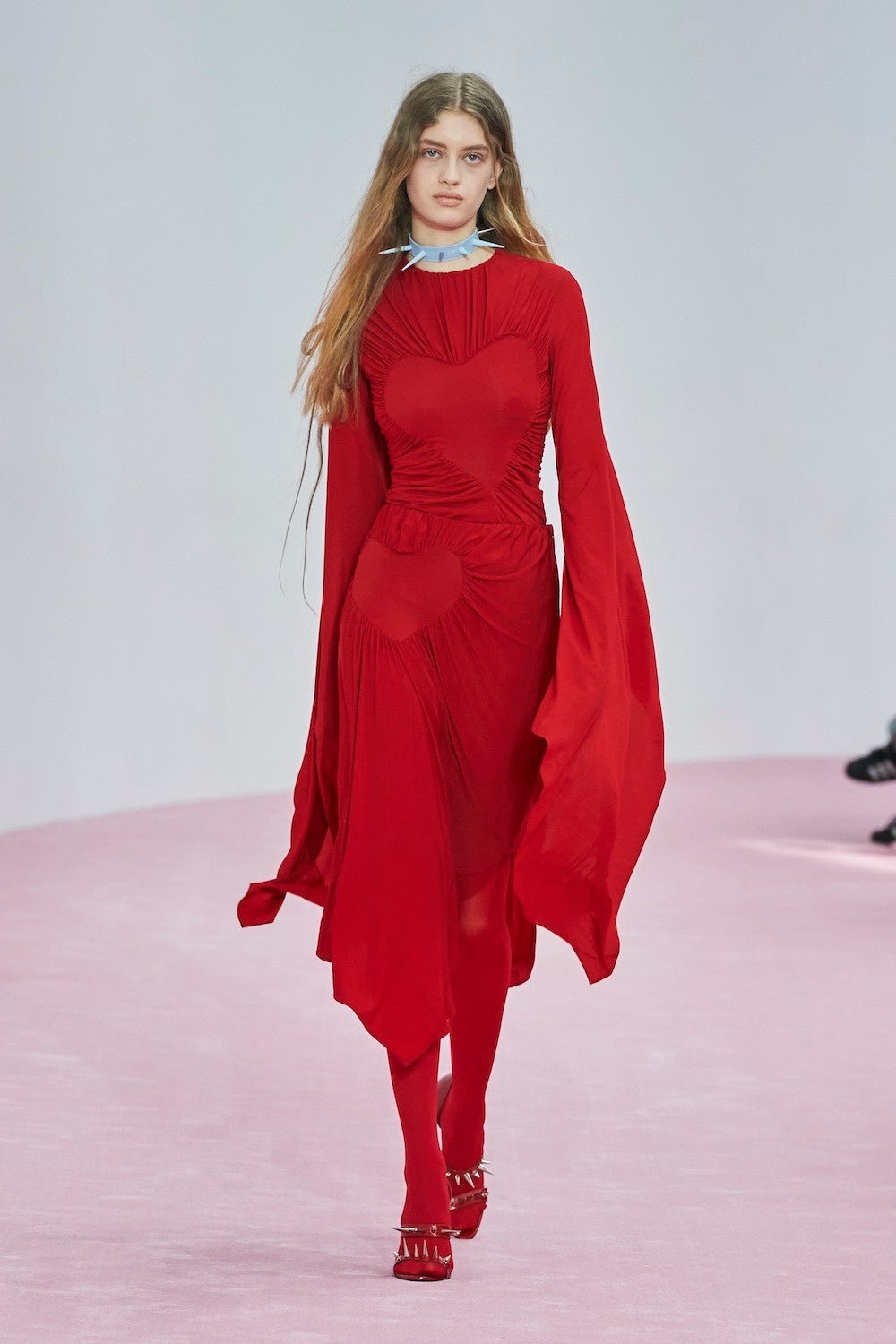 ACNE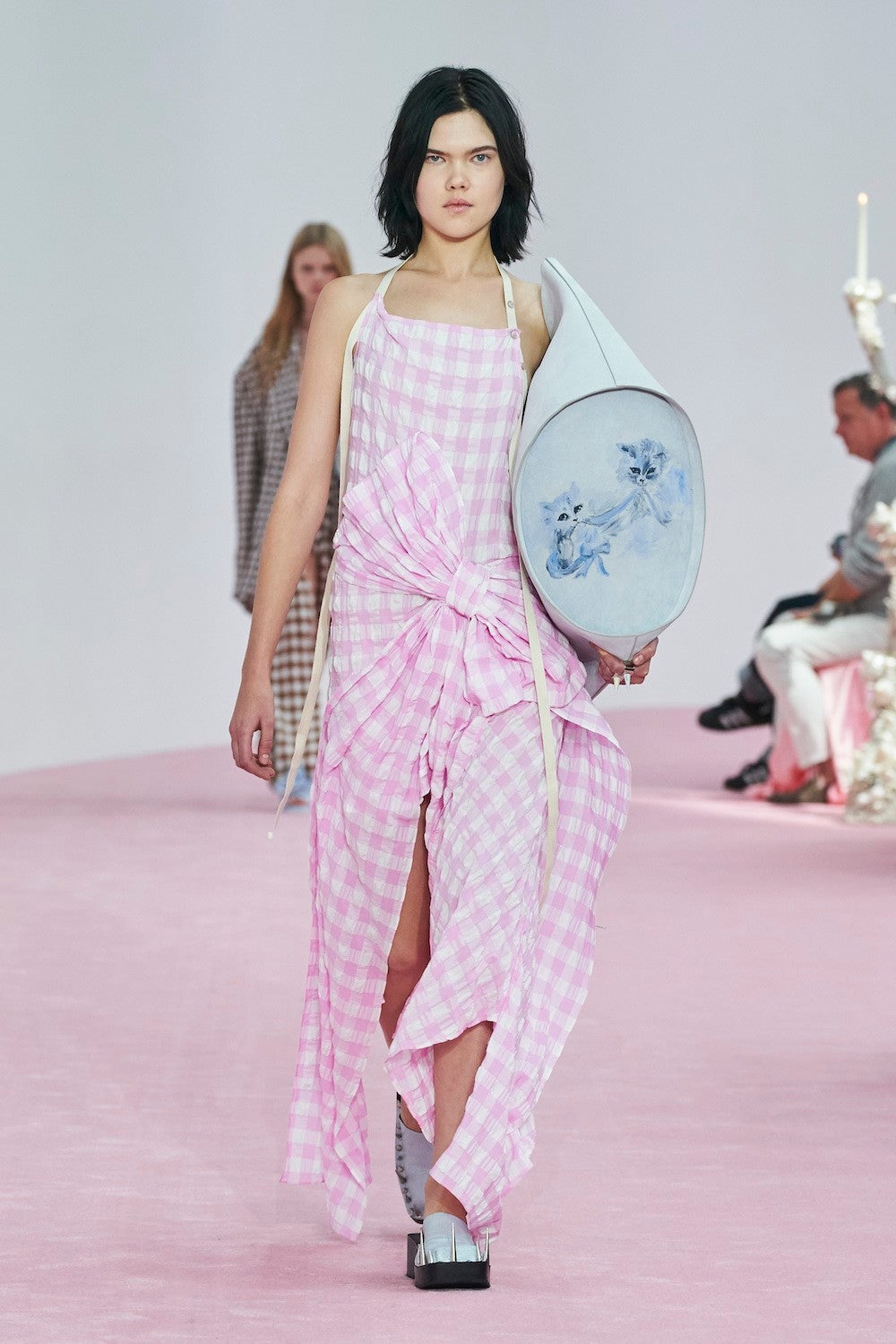 LAUNCHMETRICS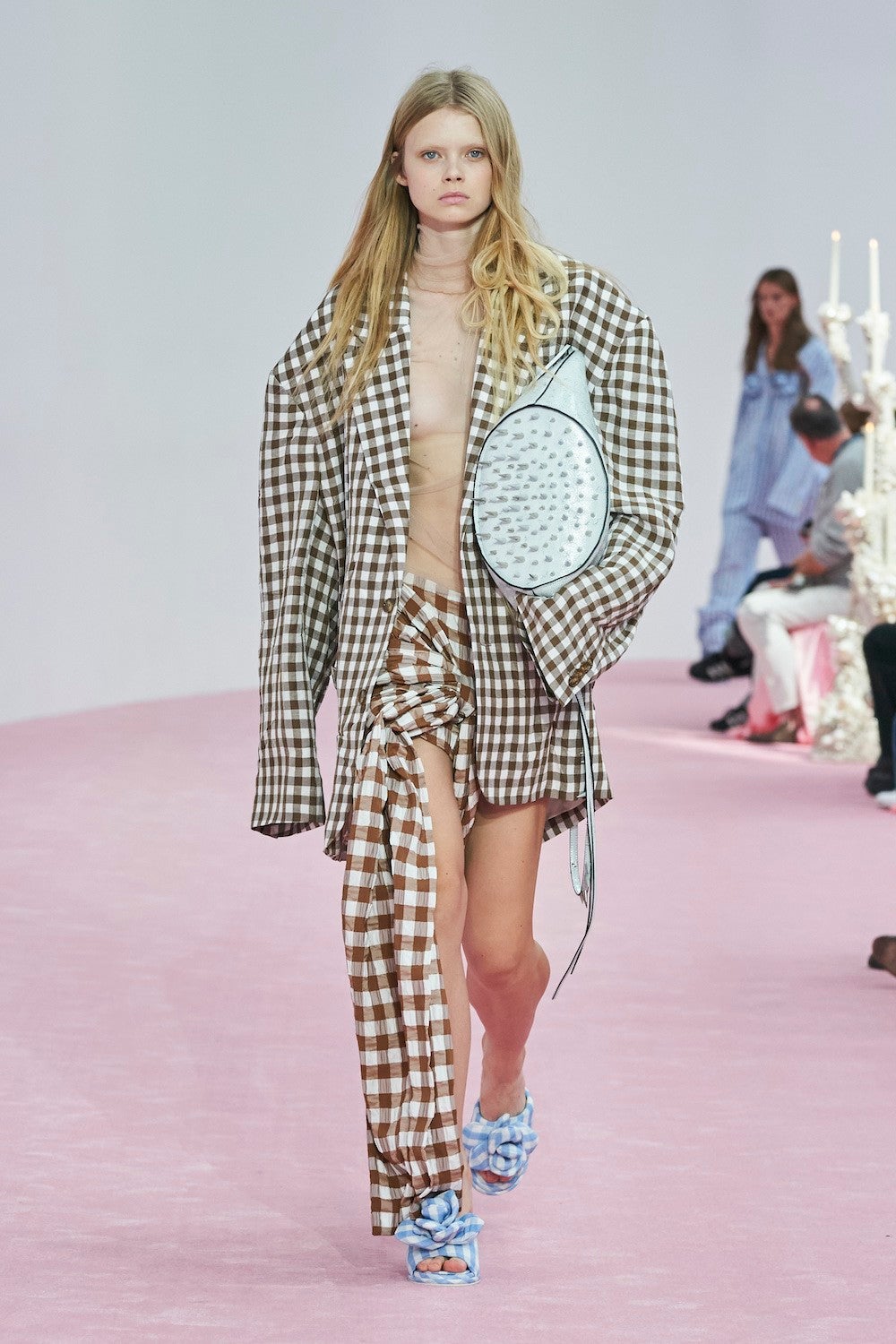 ACNE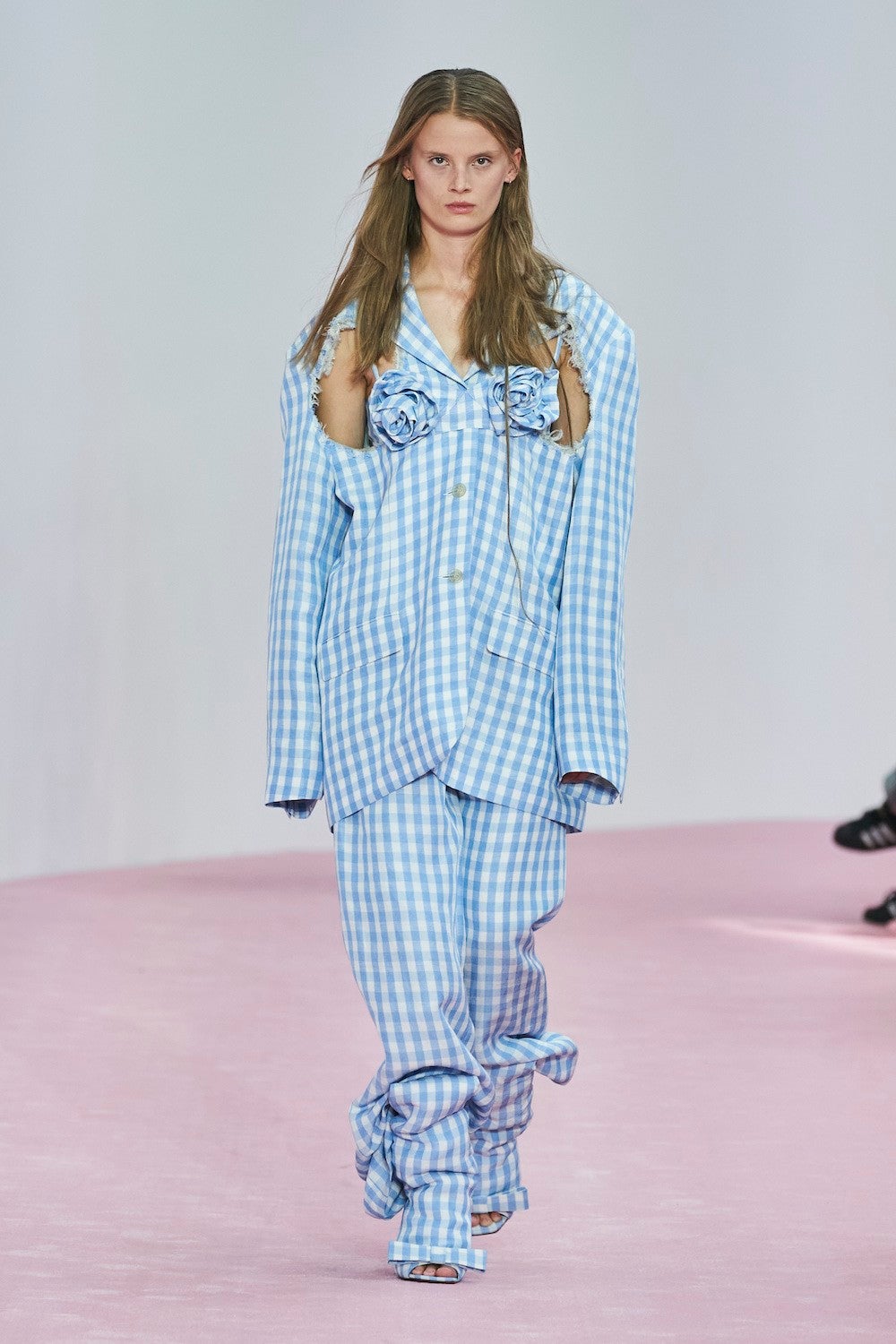 LAUNCHMETRICS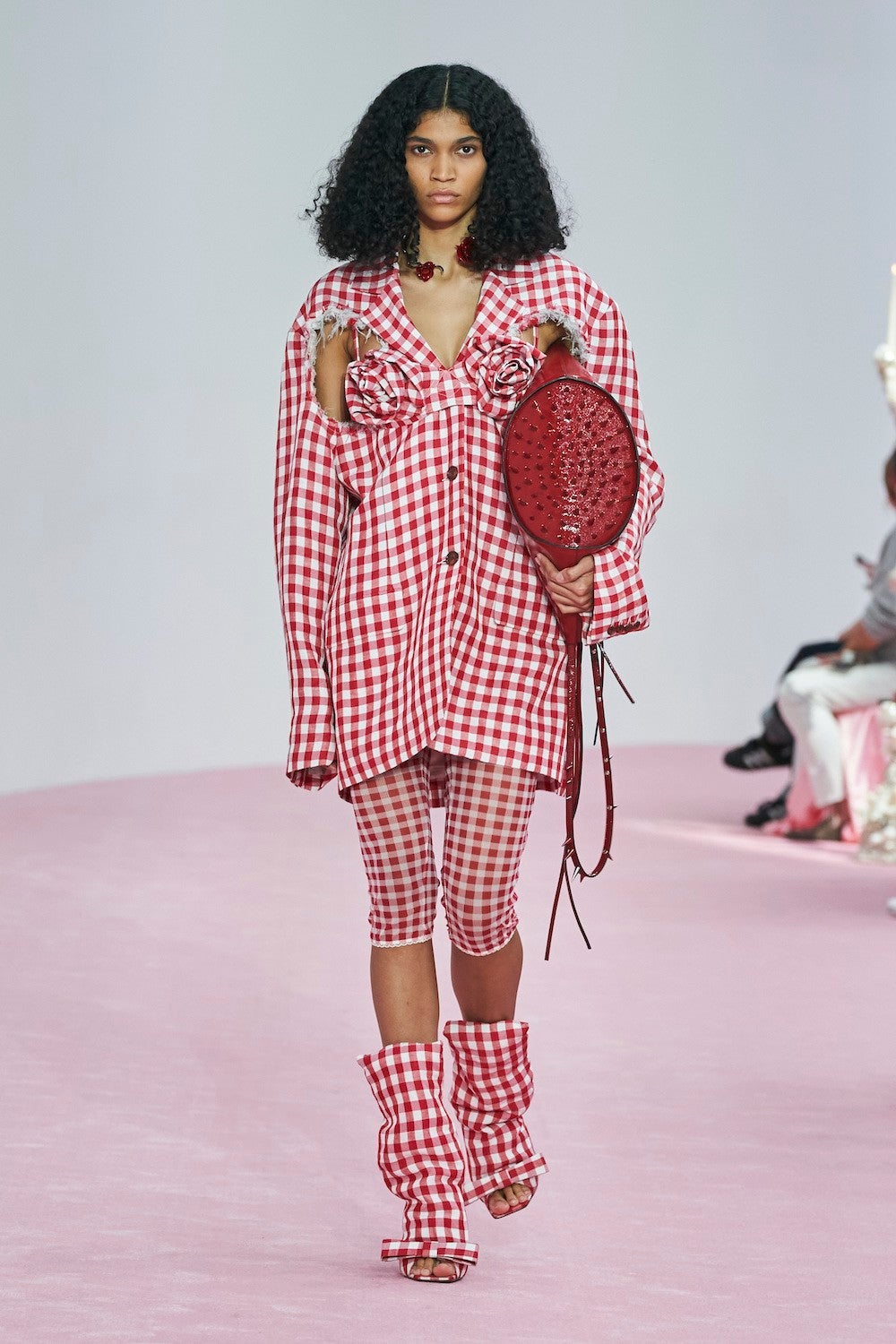 ACNE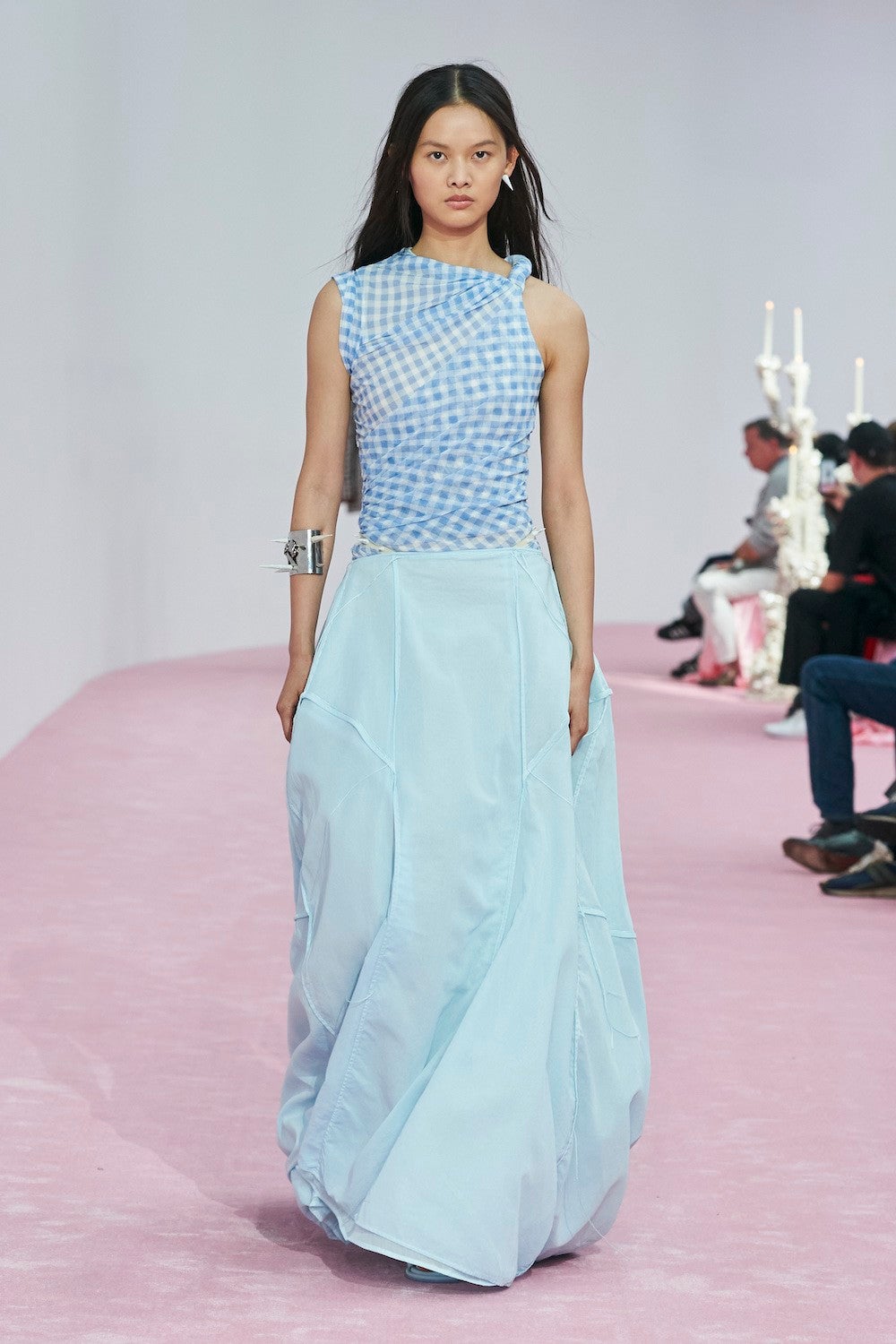 LAUNCHMETRICS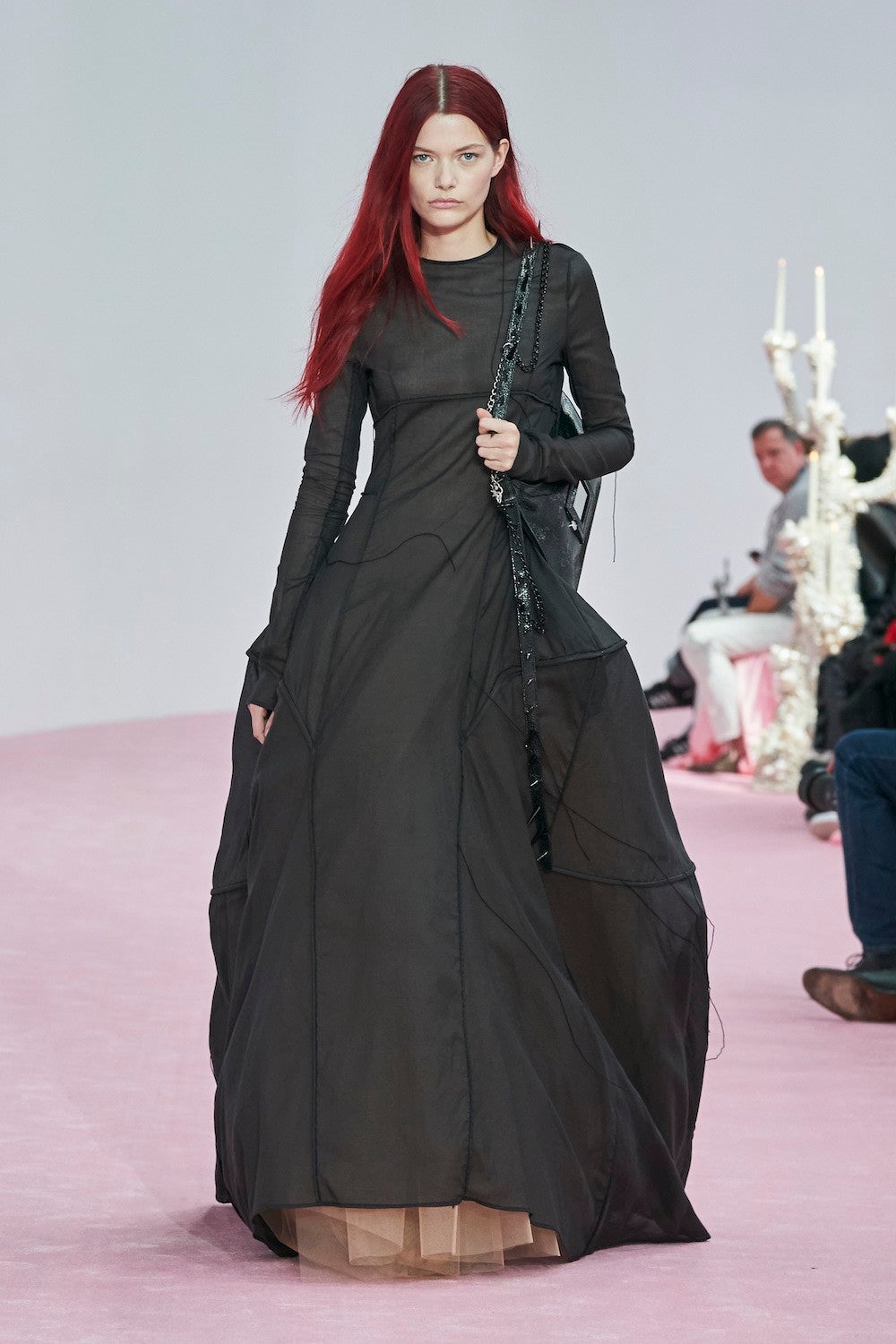 LAUNCHMETRICS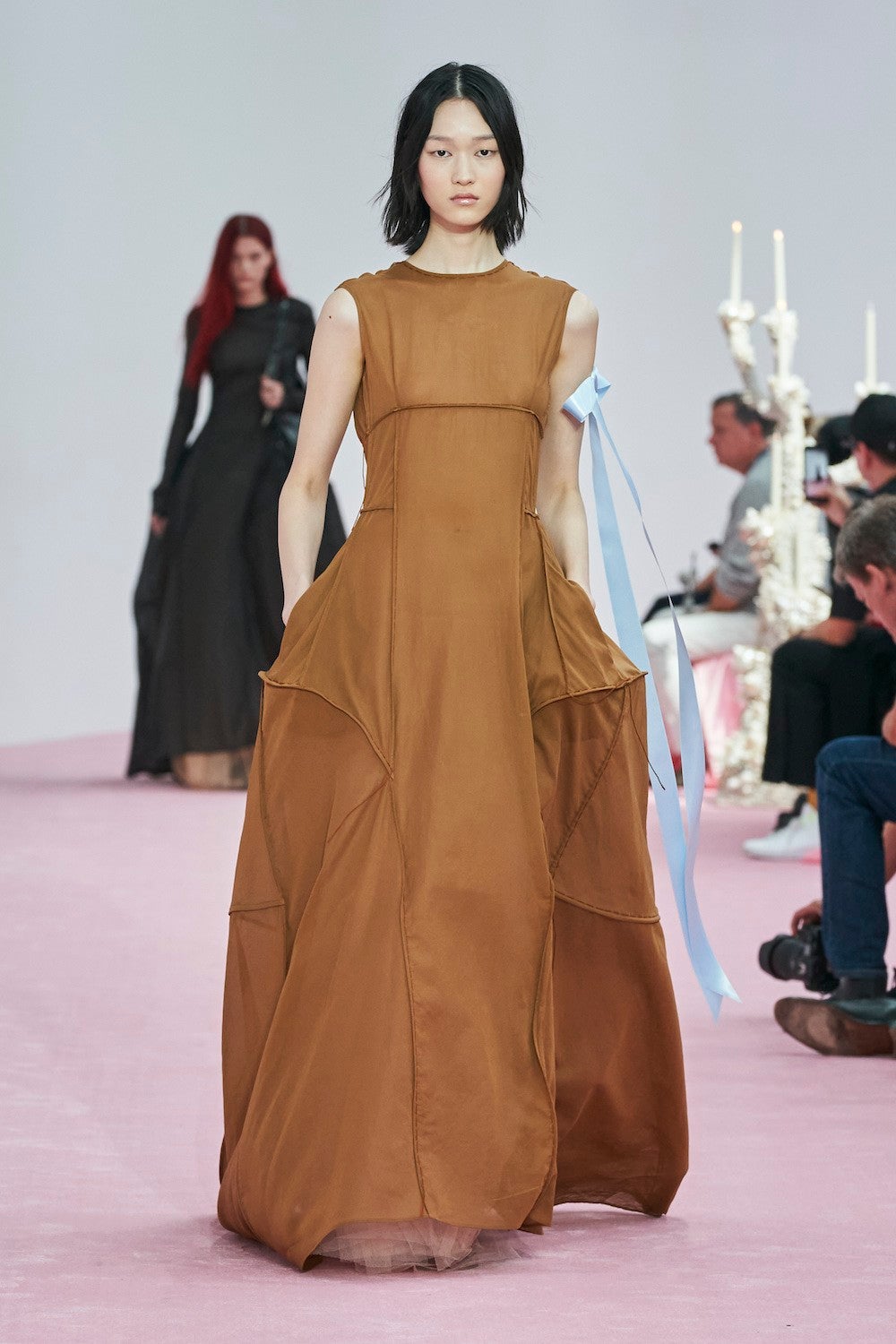 ACNE
There is something so refreshing about attending an Acne Studios presentation at Paris Fashion Week. A multitude of guests throng to the venue, and instead of the usual head-to-toe branded looks (which in any other realm would be a faux pas, like wearing a band t-shirt to see the band live), their styles are distinctly individuated. Sure there are bits and bobs of Acne incorporated into looks, but they still retain a strong expression of identity. The crowd is diverse, from all ages and backgrounds, and they carry beautiful energy with them. Everyone is so excited to see the show. It lacks the pretension of other presentations at PFW, and I think that has a lot to do with Jonny Johansson's democratic, warm, and welcoming vision for his brand. The steady growth of Acne Studios in the past two years is evidence to the real desire behind its conceptual and progressive (yet still accessible) collections.
For Spring/Summer 2023, there is an even more heightened sense of excitement since the brand is welcoming guests on its 10-year anniversary of showing in Paris. Kylie Jenner is there, wrapped in a taupe bandage gown with flowing sleeves and sporting sunglasses in alien-like proportions. Before the show, she states, "I love how I feel when I wear Acne." Girl, we all do.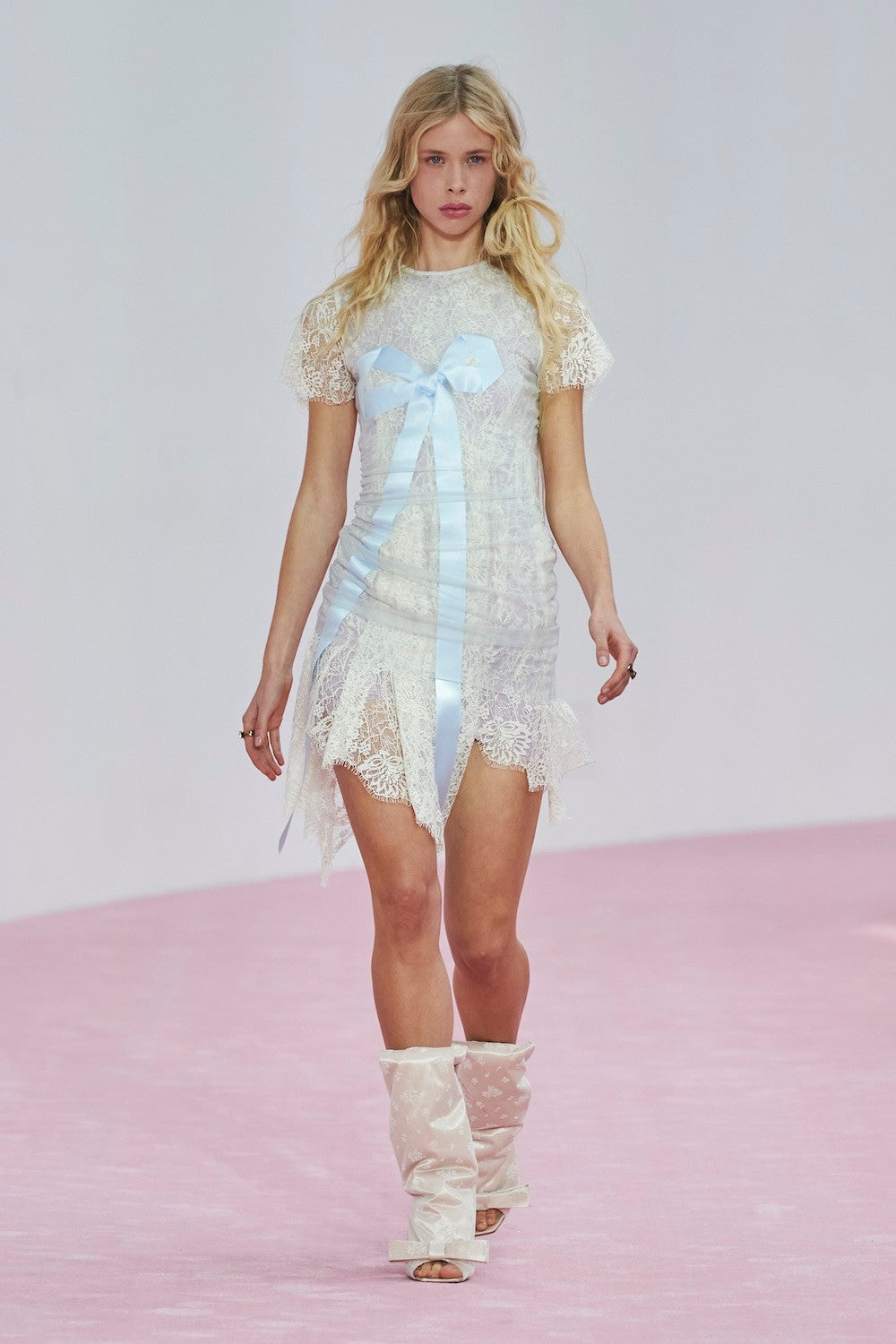 ACNE | LAUNCHMETRICS
The set is studded with raised square tables that have been transformed into beds, with slippery pink silk sheets and pillows atop them. Candelabra dot the venue studded with shells. It feels like an informal wedding; Paris and Acne, a match made in heaven. A trio of performers play a haunting, Nordic live music score.
It feels like an informal wedding; Paris and Acne, a match made in heaven.
The first look out is a lace mini frock decorated with a bow. It plays pretty at first, but has a destroyed sensibility, which is part of Acne's DNA – take something fussy and ruin it a little bit, make it interesting. Other looks follow the same formula. There are rumpled silks and completely nude sheer dresses with strategically placed floral embroideries wrapping sinuously around the body. Less it read twee, Acne injects spike and rips into its looks, giving them a punky edge. There are shredded knit separates that drip from the body, jeans that have been raised up to the chest and transformed into sleeveless jumpsuits, frilled bodysuits with sheer minis worn over them, and suits with chest cut-outs that are bursting with rose florets.
Elements like bows and sashes wind around the body on some dresses, but feel a bit dilapidated, like a look that's been through a bachelorette night and emerged on the other side a little worse for wear. Spiked bags are wielded like medieval weapons. Gingham checks suggest the blush of youth but have been corrupted by peephole chunks taken out of them. Floor-sweeping maxi skirts are made in sweatshirt material. Everything is a little bent, beautifully warped, and feels like a real proposition for wearing clothes. They feel lived in and special because of it.
It's an authentic and fun lineup. Cheers to Acne for bringing something relatable (but so intriguing) to the runway for Spring/Summer 2023. We can't wait to wear it all.