Morning Routine
How Model and Activist Adwoa Aboah Starts Her Day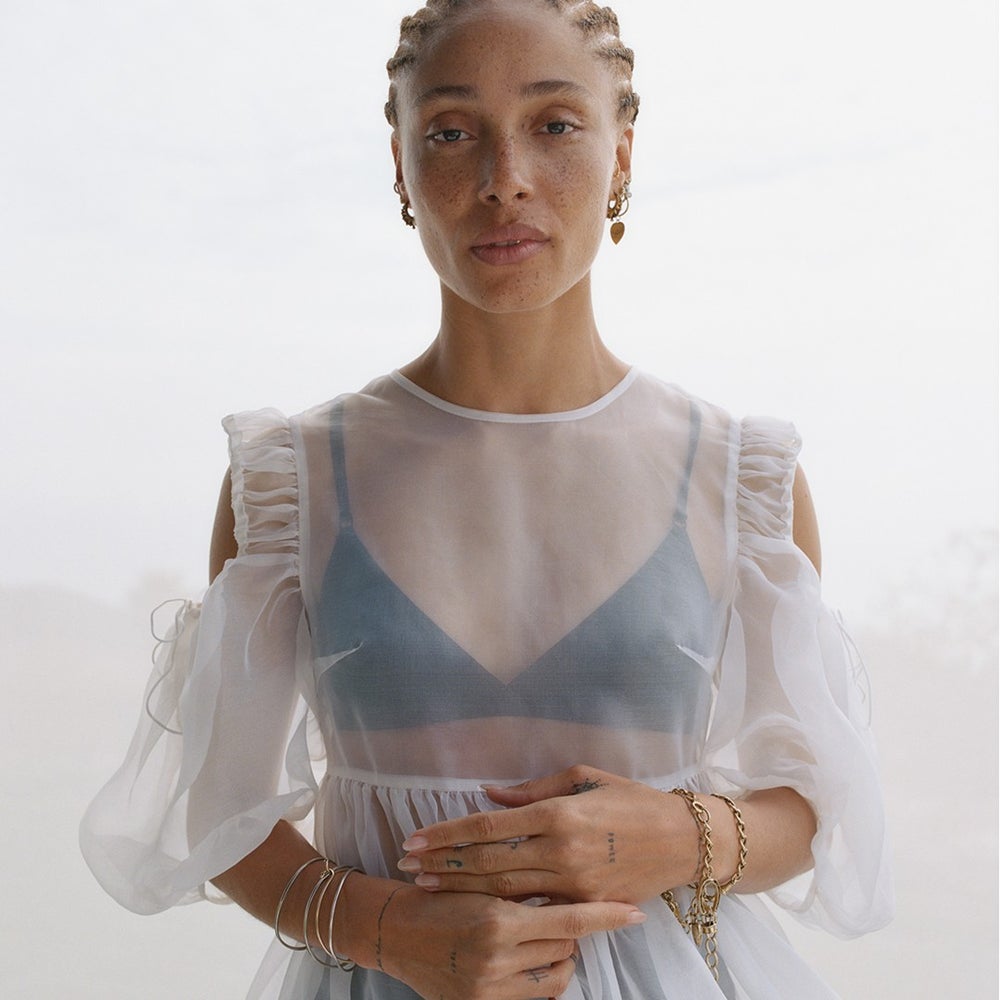 JO MALONE LONDON
by Frankie Rozwadowska
7-minute read
October 16, 2022
We reveal Adwoa Aboah's morning routine, featuring her beauty regimen, self-care rituals, and a focus on mental health.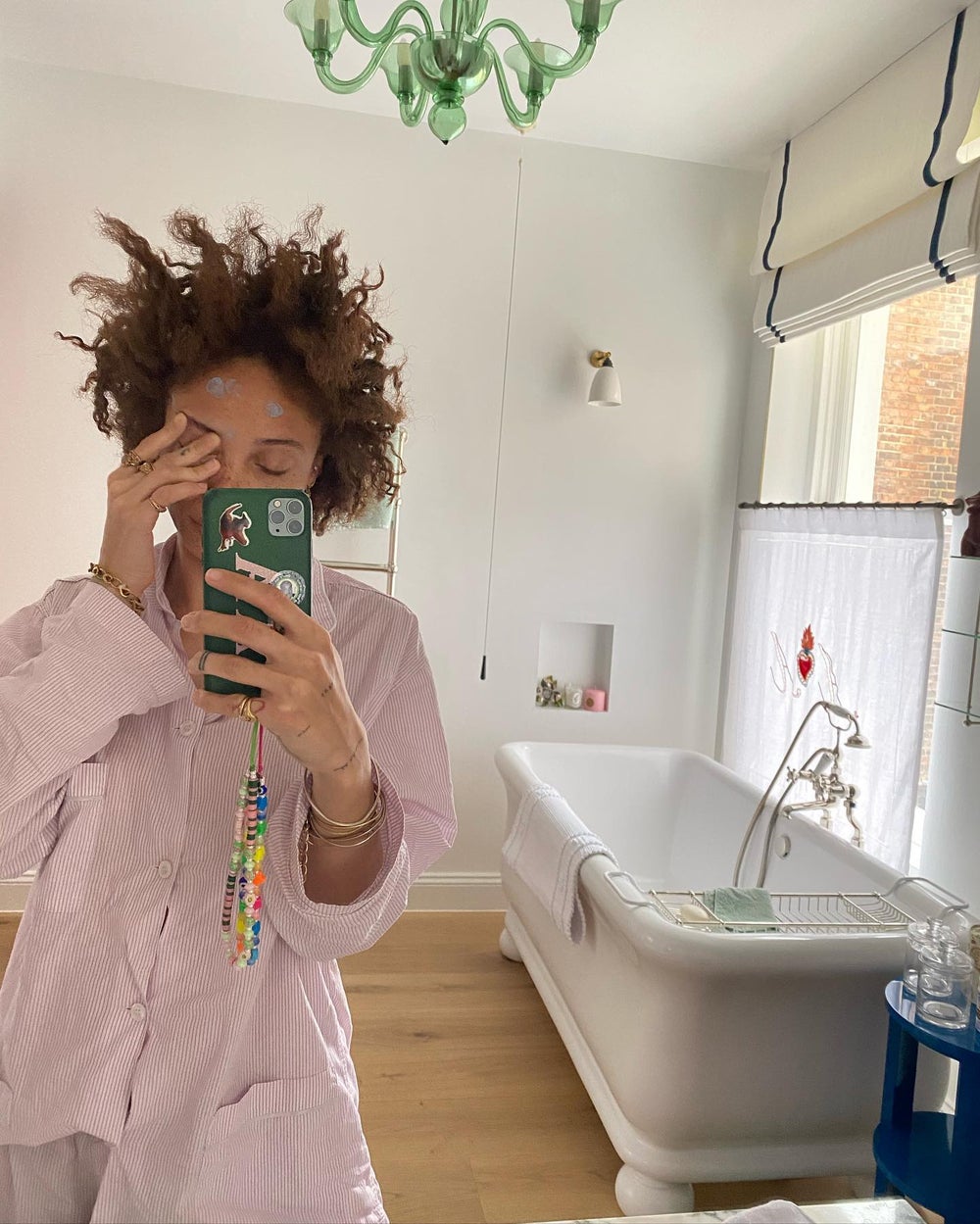 @ADWOAABOAH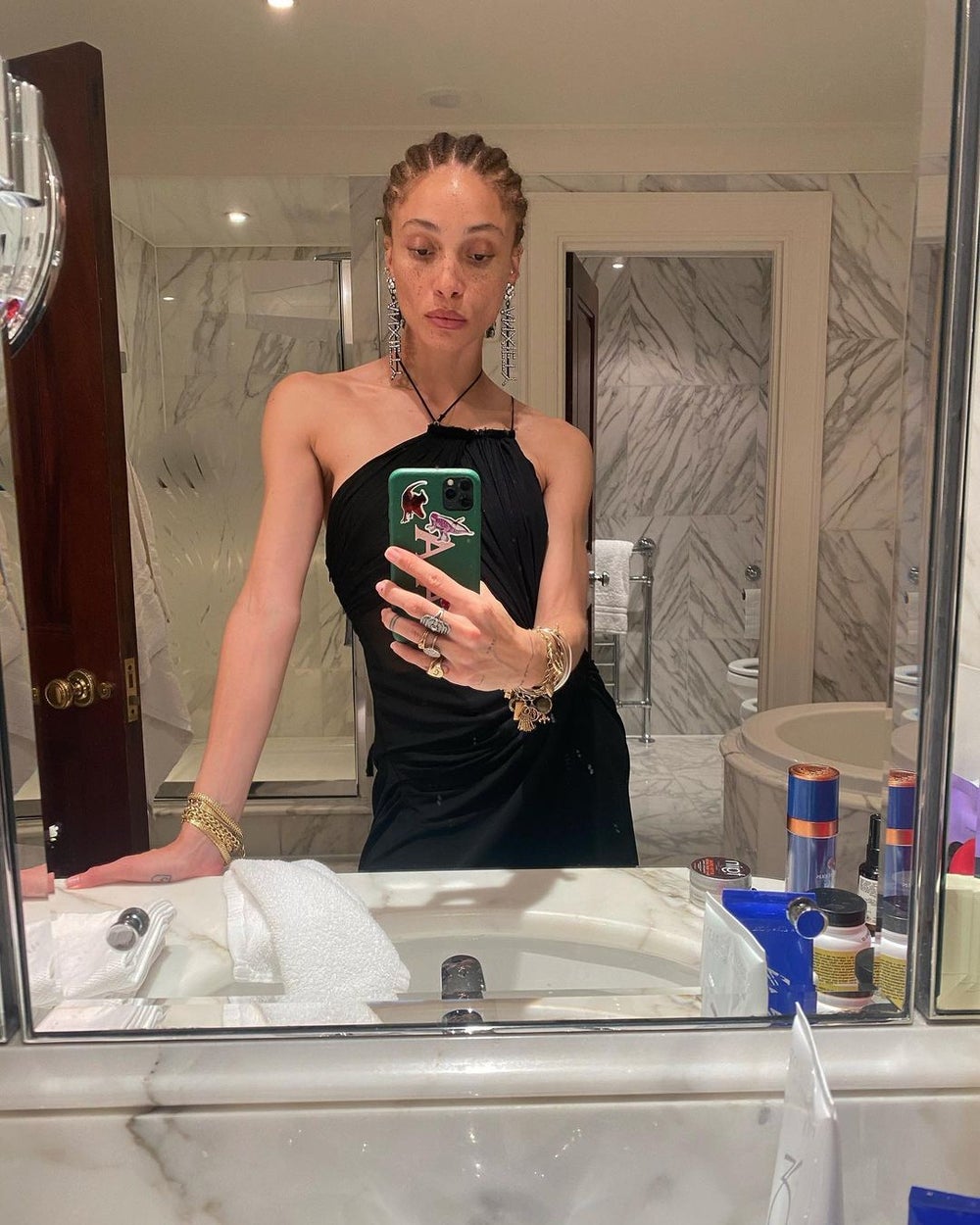 @ADWOAABOAH
Successful people around the world have their morning routines down to fine art. So just how does model, activist, and Jo Malone London ambassador Adwoa Aboah start her day? Savoir Flair gets a peek into her morning rituals, from her trusted beauty routine and essential self-care rituals to the importance of mental health and well-being.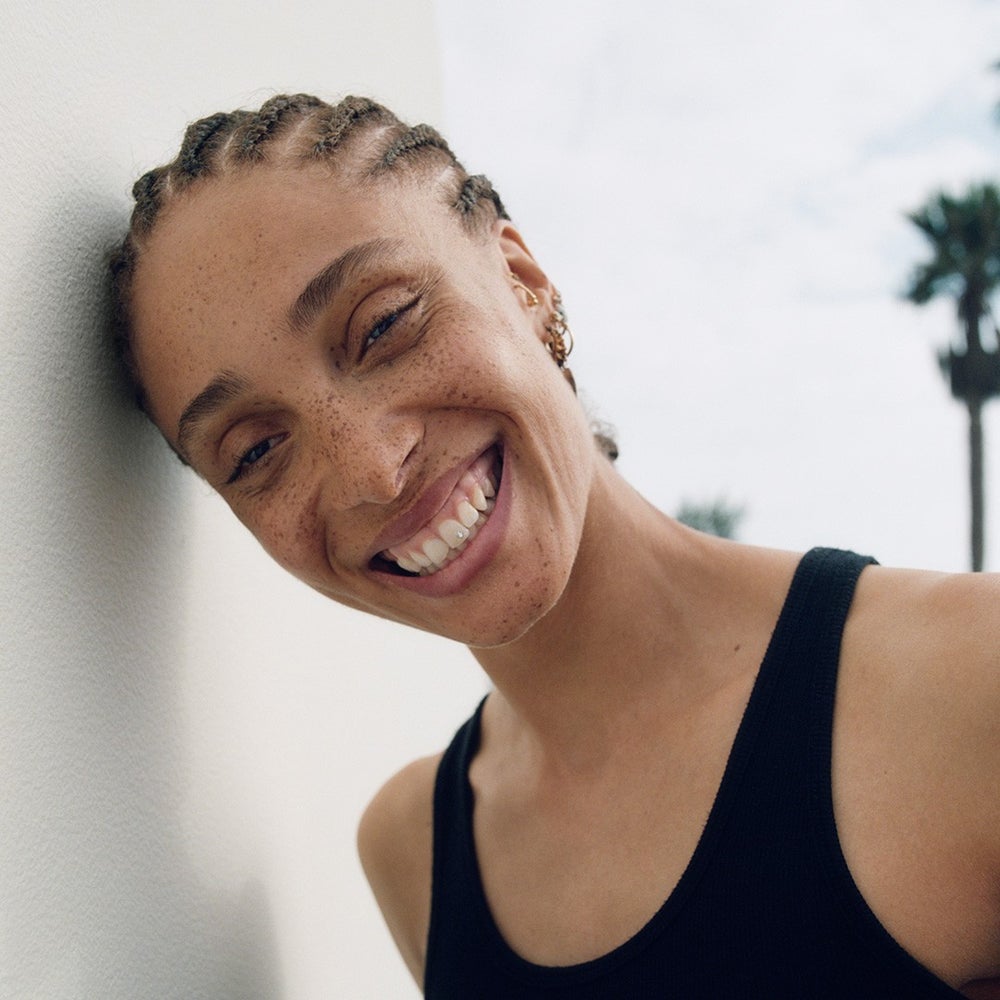 JO MALONE LONDON
Every day is so different, but if I could have it my way, I wouldn't wake up before 9am. Ever. Maybe even 9.30, so I can be at the gym by 10. That would be my dream scenario. The opposite of the dream is waking up early. I'm like a teenage boy through and through. I can get it together because I've taught myself to, but there's not one part of me that enjoys getting up early. I'm sure I could just cram everything I need to do from 10 onwards. I mean, a day starting at 11 would be even better, to be honest [laughs]. But no later than that, or it becomes too stressful.
The first thing I do is snooze my alarm. When I'm in LA, I'm a different person because of the time difference, so my day starts way earlier and finishes earlier. Then I turn my fan off – I sleep all year round with a fan on. I love my Dyson. I sleep with my phone on flight mode and consciously try not to go on it first thing, but I do check it. Mostly, I use it to check e-mails and to manage my career on the go. When it comes to social media, I follow accounts that are in line with what I want to see throughout my day. Inspiration, news, and positivity. I like to follow people and brands that make me feel good and are positive.
Working out in the morning is the most important thing to me. I don't do it every day, but I do it a few times a week and sometimes from home. I like that being how I start my day, as it sets me up for the rest of the day. It's not like I'm always excited to do it, but I know that the benefits outweigh anything else. It's one of the most important things in regard to my mental health and how I feel. After that, I'm ready to face the day. I love doing either floor or reformer Pilates, or some cardio and weights. Breakfast is either porridge, a bowl of Cheerios, or smoked salmon, eggs, and avocado, with a matcha oat latte.
I've got a variety of different playlists that I listen to, but sometimes I don't want to listen to music in the car on the way to the gym. It's a bit much. I need to find a podcast I like, but I've also started listening to the news in the morning. I really should get into meditation, to be honest; that would be a nice thing to do. But for now, exercise is my form of meditation.
Today, because we started a bit later, I woke up, did Pilates, answered my emails, and then had a really nice bath. Then I went to a cafe around the corner, and then to work. That was the best kind of morning. During the pandemic, when those long mornings were given to us because we were working from home and had more time to ourselves, I realized that I really value not having to rush in the morning. So, I'm pushing myself more and more not to just leave myself half an hour to get ready.
I don't have a bath every morning — that would be the dream — but today I had the time. When it comes to beauty, I use a lot of different skin products and my morning skincare is different from my evening routine, but it's the usual cleanser, vitamin C, SPF… I use the Jo Malone London 'English Pear & Freesia Exfoliating Shower Gel' for its freshness, and I love the Jan Marini face cleanser and the ZO Skin Health 'Offects Exfoliating Cleanser'. I also can't live without the Palmer's cocoa butter for face and body.
When it comes to makeup, I'll always put on brow gel, but not much more. My go-to is Rimmel's 'Brow This Way Eyebrow Brow Styling Gel'.
I wear my hair in a protective braid hairstyle most of the time, but I use This Hair of Mine 'Scalp Serum' both in and out of braids. On hair wash days, I use the TGIN hair mask and butter cream.
I burn candles a lot. 'Glowing Embers' is always on in my house. That's actually a big part of my routine – going downstairs, opening the curtains and the windows, getting some air in, and then lighting a candle. I'm also a neat freak, so my morning is about me getting my space together. Making the bed, unloading the dishwasher, stuff like that. It's quite mundane, but they're things that make my space feel organized.
It's about getting myself ready for the day – not necessarily for anyone else, but for myself.
@ADWOAABOAH
Scent is such a nostalgic thing. It's so interesting how it takes you back to particular memories, the way it mixes with your moisturizer and your deodorant, and how it sits on people differently. It's one of the first things I compliment someone on. Fragrance is a huge part of my routine. I brush my teeth, wash my face, and then spray myself with perfume.
I hate the word, but it really is that "self-care" moment. It's about getting myself ready for the day – not necessarily for anyone else, but for myself. It's definitely part of that 'self-worth' thing. The days when I choose to put on a good outfit are the days when I really want to feel great about myself. It's the little things that make you feel really good. There are days when you just need to do something a little bit extra to feel good.
I'm like my mom – I use a lot of perfume. I spray it all over myself, walk out, then come back and spray it again. Then I get dressed, leave, and come back and spray even more. [laughs]. We do wear a lot, but it's not overpowering. I put it on my skin, but then I put an outfit on so I'm like, well now I have to put it on my outfit. I change my jumper, so now I have to put it on the new jumper…
When I decided to work with Jo Malone London, I wanted to be involved not only creatively, but also with the strong mental health aspect the brand has. Outside of modeling, I have Gurls Talk, and that's something I really care about. It's the community I always needed. I wanted to create a space where people could share lived experiences and hear someone share the same story as them so that they feel less alone. I wanted to create a safe environment that I think isn't given enough in schools, higher education, and workplaces. They're my people, so sometimes I feel more happy than when I am hanging out with my own friends. It feels like my truth because I created it and that's what it's about. Gurls Talk is my most happy place in life, so I make it a priority.
When I align myself with a brand, it takes up a lot of brain capacity. I'm already thinking about what we're going to do next, about how their morals and their ethos can align with what I'm doing at Gurls Talk. How can we partner? What are they doing? Mental health awareness month is coming up, what are we doing for that? That's just the way my brain thinks. It's a lot!
I plan what I'm going to wear when I'm in the shower. There's always some sort of uniform and certain wardrobe staples I go to.
My uniform is a pair of vintage blue Levi's, a shirt from The Row, and maybe some cords and a pair of Nikes. I'm not going to wear heels or anything in the week. I also collect vintage items, and some great places around the world are Aralda Vintage, Turner Vintage, Mairead Lewin Vintage, Gold Palms Vintage, and Rellik Vintage.
Some of my favorite brands are Miu Miu, Prada, Palace, The Row, Molly Goddard, and Supriya Lele. I collect a lot of vintage t-shirts from some of my favorite places, including Burned Out and Jerks Store.
I think it's funny when people are competitive about how busy they are, but I actually am a very busy person [laughs]. There's a lot to do in a very short space of time, especially as I don't like getting up early…
I am so organized. But if I'm not being organized, it's a conscious decision. Like if I'm ignoring you, I am aware that I'm ignoring you. I'm on all the time, but sometimes I need a moment. You have to know where to draw the line somewhere, so I can be picky about what I reply to at different times. There's just a lot going on. It's not necessarily the meetings and the Zoom calls, it's just how much space it takes up in my brain because I really care about the things that I'm doing. A lot of the time I'm processing.
I also love lists, and I'm a slave to my calendar. One time, it stopped working and I actually couldn't cope. How sad is that? I just have to be organized. I also have lots of amazing people who help me not be swamped by it all. I'm really lucky.
Morning
Routine
Discover how model and activist Adwoa Aboah starts her day, from her trusted beauty routine and essential self-care rituals to the importance of mental health and well-being.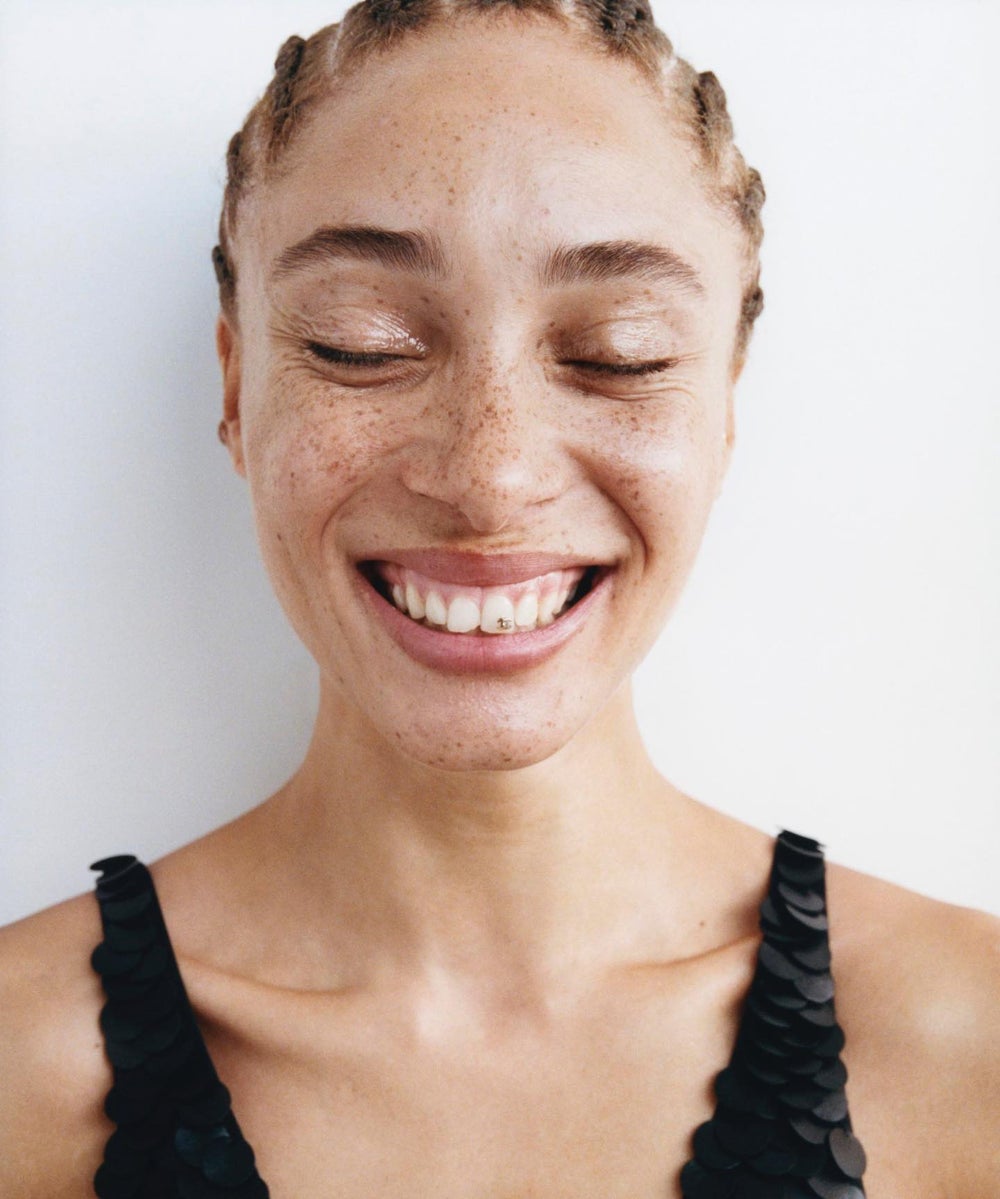 @ADWOAABOAH