New York Fashion Week
All the Highlights from New York Fashion Week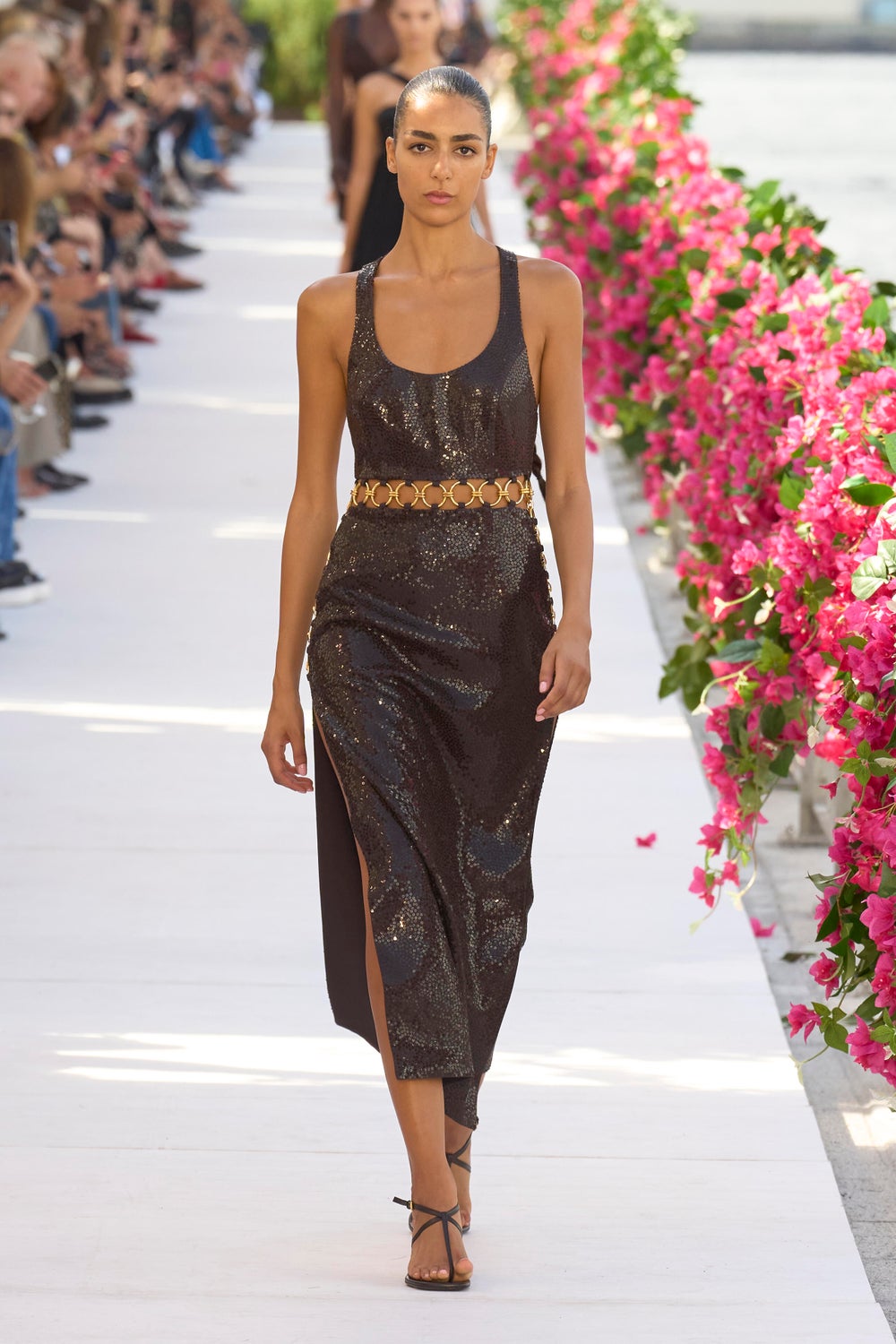 WGSN
by Mimi Droeshout
5-minute read
September 17, 2023
For the city that supposedly never sleeps, it seems that during New York Fashion Week, everyone was in fact, very asleep. Another round of NYFW left watchers wondering when the famed fashion capital would reclaim its allure.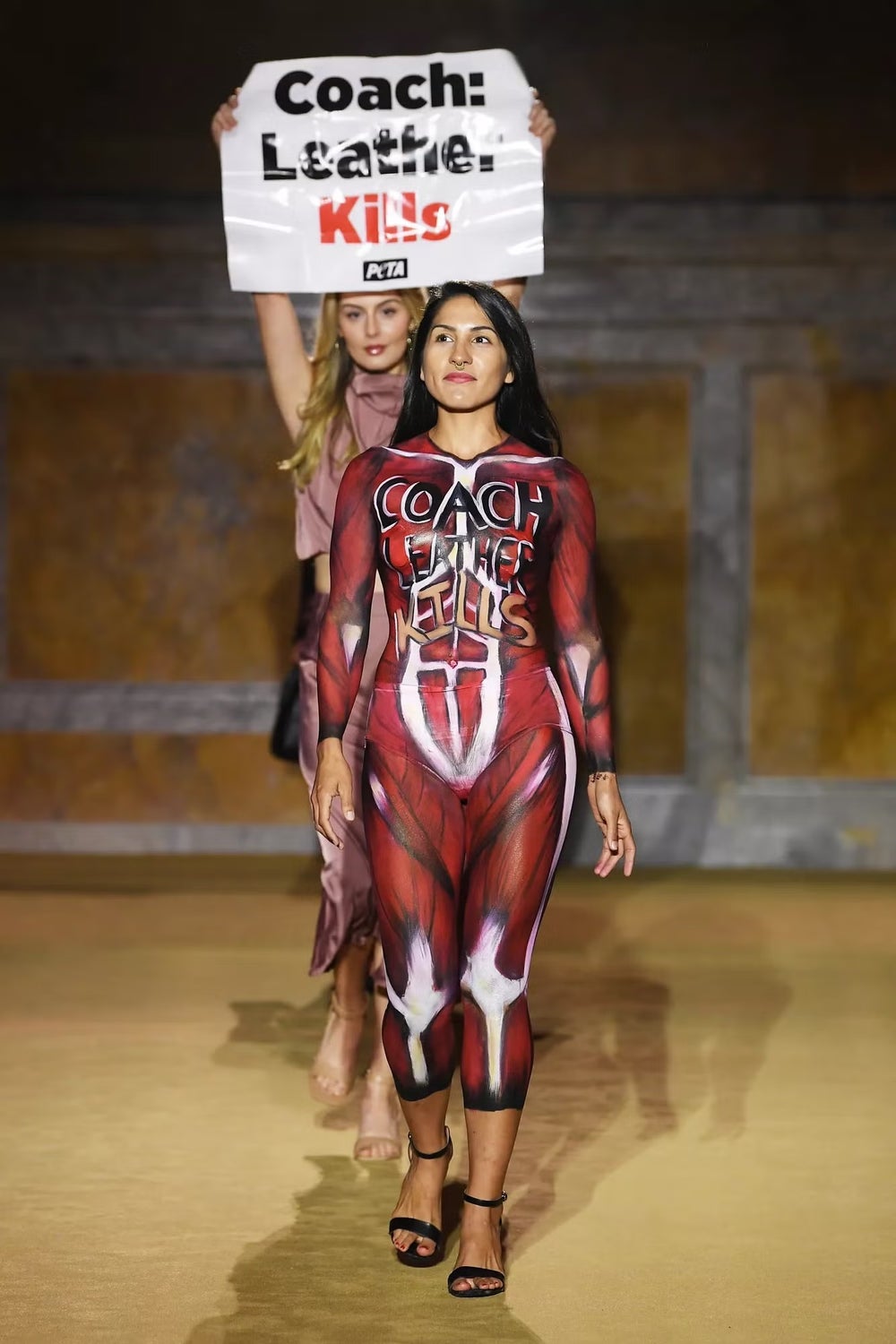 GETTY IMAGES
PETA Crashes the Coach Show
Coach, often referred to as 'America's House of Leather', ensured that its signature material took center stage. The audience sat poised, captivated by leather pieces that could only be described as meticulously crafted works of art. Yet, the drama wasn't limited to the runway. Two PETA protesters stole the spotlight, bearing signs reading "Coach: Leather Kills," with body paint akin to a skinned animal. The incident fell flat, given that Coach used recycled leather for its collection.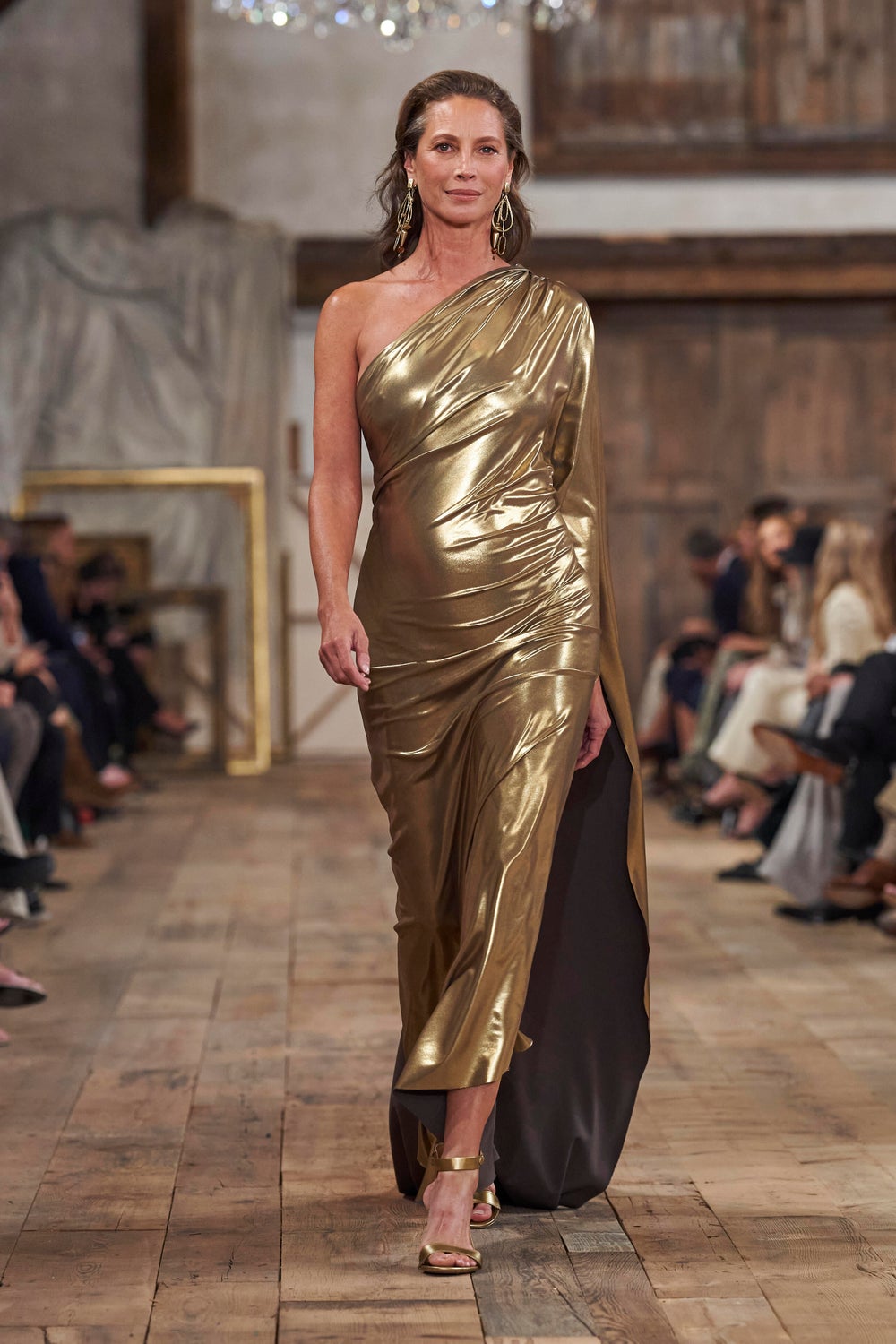 WGSN
Ralph Lauren Returns
After a four-year hiatus from Fashion Week, Ralph Lauren returned to the New York Fashion Week runways. His collection wove the fabric of the American story — from classic denim to coastal cowgirl aesthetics. But just when you thought you knew what to expect, Ralph Lauren served a twist: an array of over-embroidered pieces boasting sequins, beads, and a riot of color. To cap it off, the ever-elegant Christy Turlington closed the show in a moment that seemed to go viral within seconds.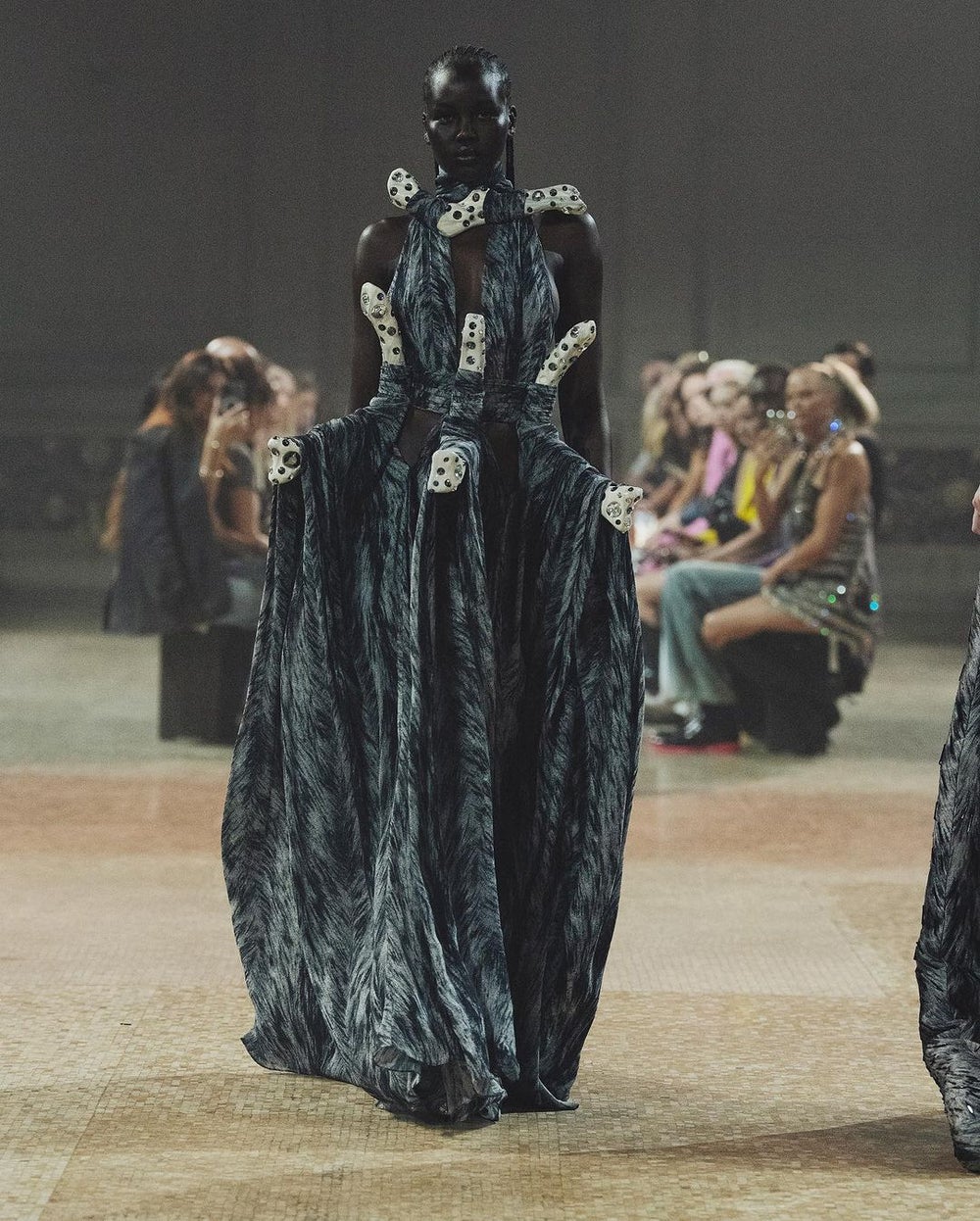 @AREA
Area Shows Prehistoric Couture
At Area's runway, prehistoric chic was the order of the day. The collection deftly combined ready-to-wear with couture, inspired by humanity's earliest materials — pelts and bones. Creative Director Piotrek Panszczyk stated his influence for the collection came from "how pelts and bones were kind of the first things humans had to build an identity around." With that, he built his collection's identity. From embellished bones that intertwined the gowns to suits with claw marks or rips through them, it was as if Area had tapped into the DNA of fashion, quite literally right where it all began.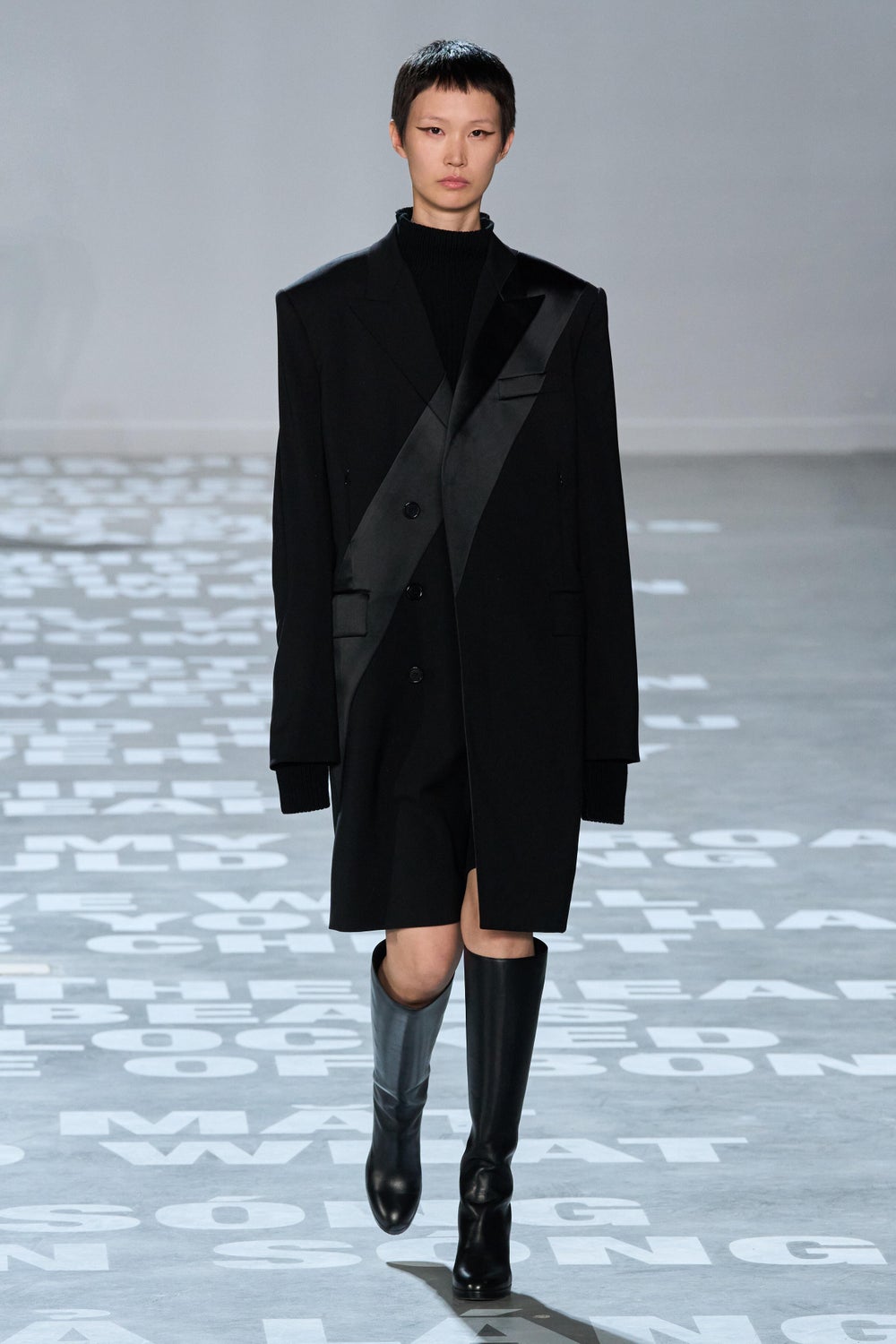 WGSN
Peter Do Debuts at Helmut Lang
Peter Do debuted as Helmut Lang's new Creative Director, displaying an uncanny loyalty to the brand's minimalist roots. The meticulous tailoring and wearability of the pieces spoke volumes, proving that less can indeed be more. Boxy oversized blazers — a Do hallmark — graced the runway, and yes, those early 2000s zig-zag headbands made a nostalgic return, reminding us why some classics never fade.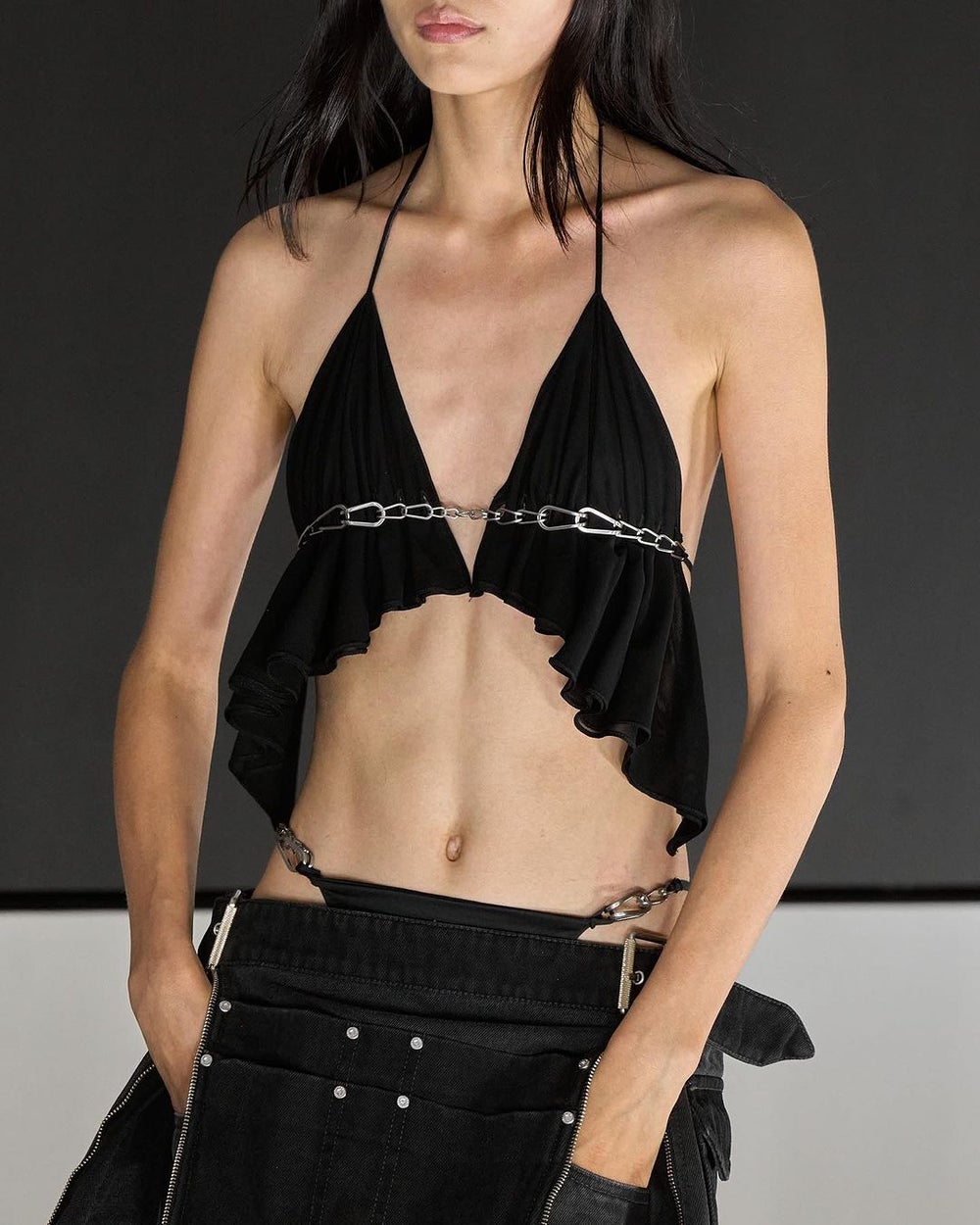 @DIONLEE
Dion Lee Takes on Work and Play
If there's one show that captured the NYFW social scene, it was Dion Lee. Staged at a 10pm Saturday slot, the collection blended formal workwear with the essence of a night on the town. As models strutted in edgy silhouettes, an afterparty in Chelsea beckoned, featuring a performance by Ice Spice. It's like Dion Lee knew: At Fashion Week, work and play are two sides of the same shimmering coin.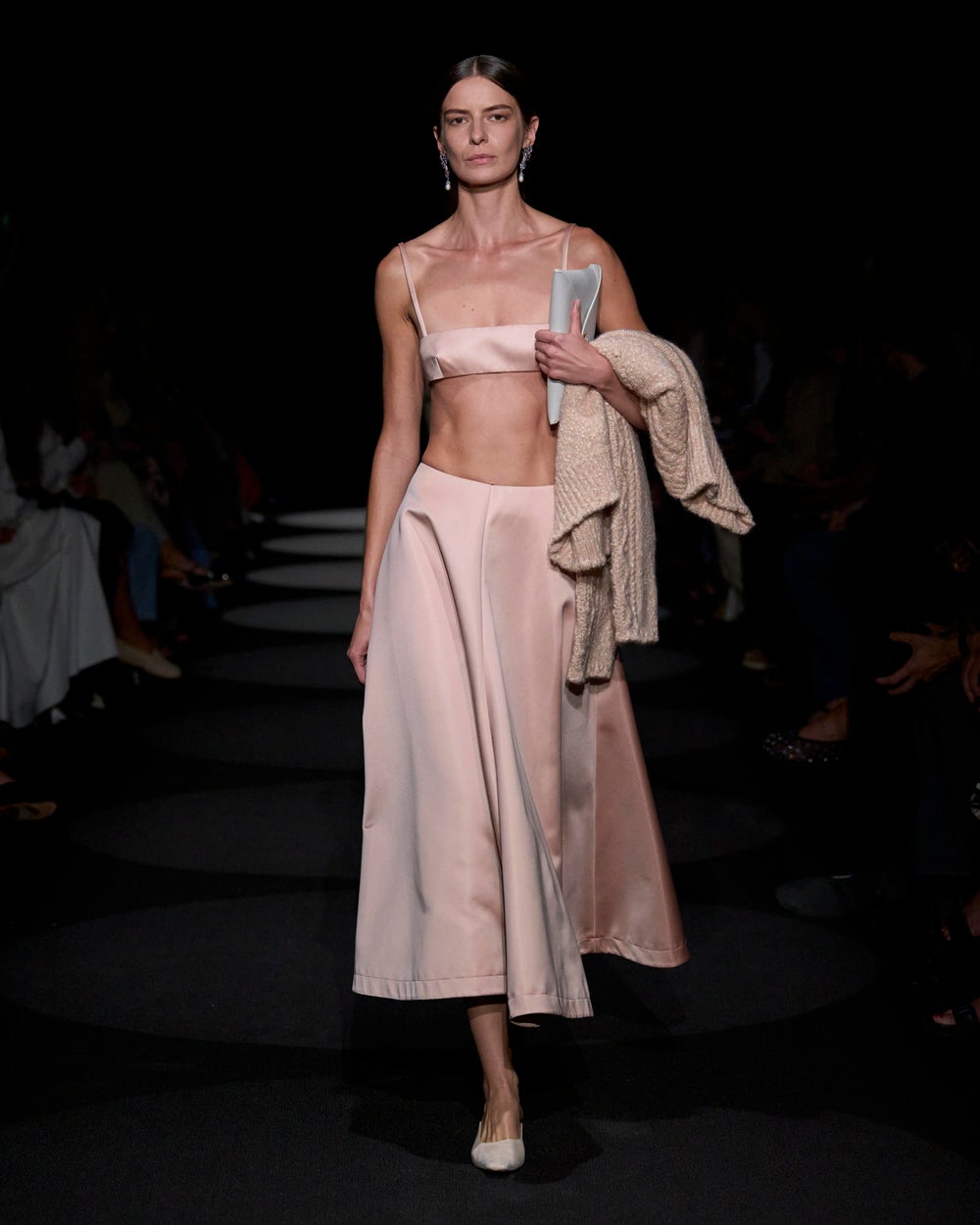 WGSN
Altuzarra's Haunting Tale of Style
Inspired by Roman Polanski's horror classic Rosemary's Baby, the Altuzarra show location and accompanying music made sure to give an eerie feel to the collection that was to come down the runway. With silhouettes reminiscent of dolls, Altuzarra wrote in his show notes that the collection "exudes a haunting, enigmatic allure, while anchored in everyday style and pragmatism".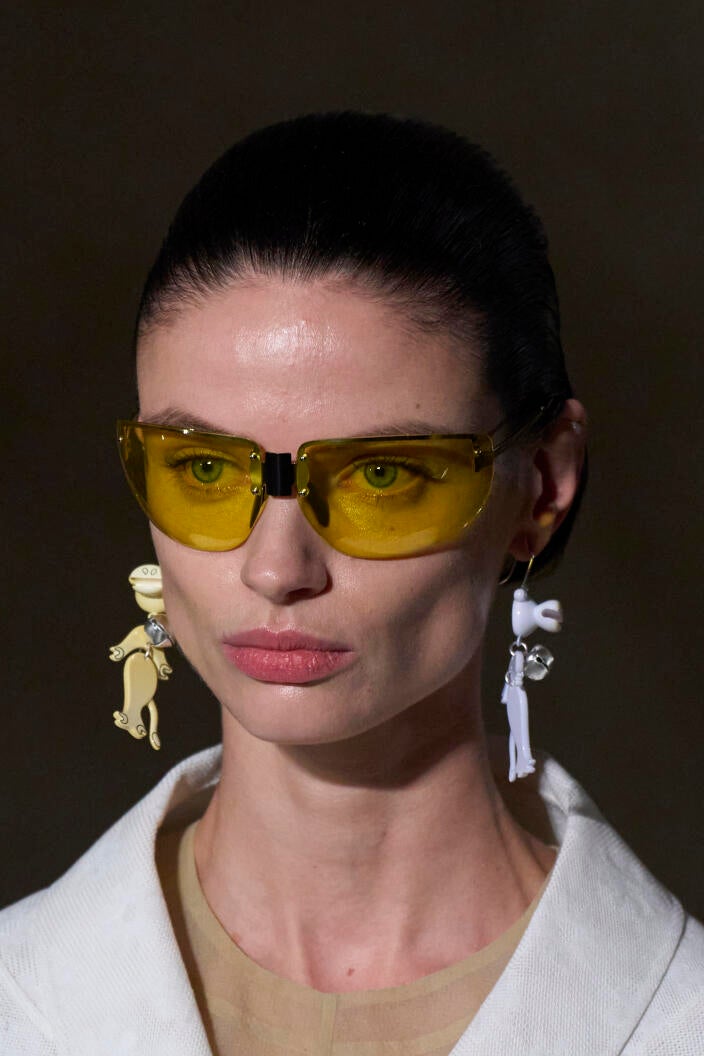 WGSN
Tory Burch's Whimsical Details
Tory Burch, known for her sophisticated attire, takes an unexpected yet delightful detour into the realm of playful curiosities, signifying an ever-evolving philosophy that clothes should be life-enhancing, not life-complicating. It was clear: if the clothes were the syntax, the accessories were the punctuation marks, each piece adding an additional layer of eloquence to the story Burch wanted to tell. It's as if the accessories served as her canvas for all things mischievous, a secret language whispered only to those willing to listen.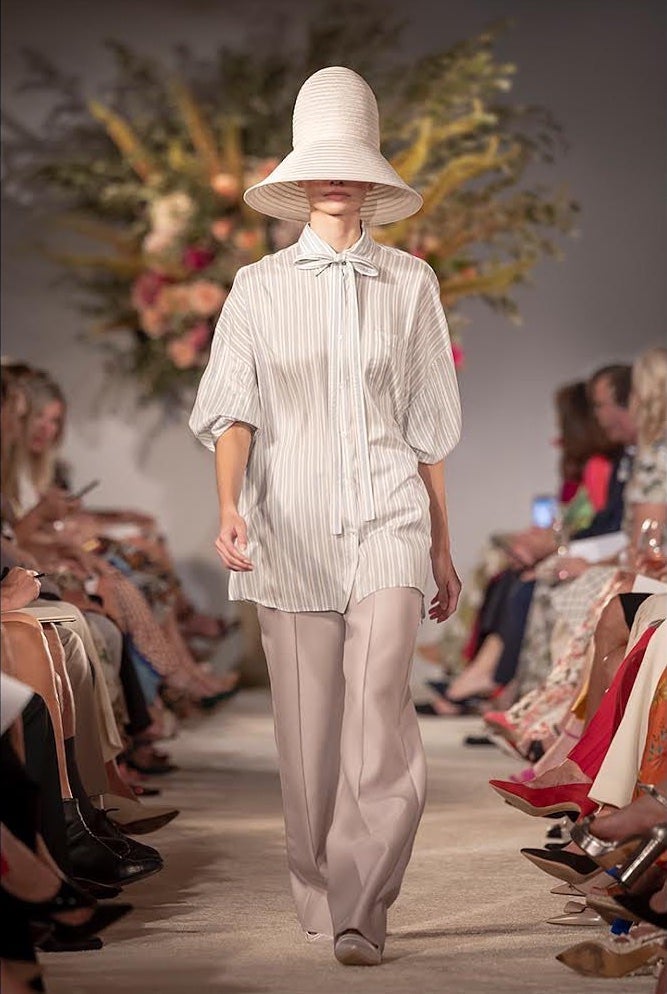 @ADAMLIPPES
The Adam Lippes Hats Are Back!
Adam Lippes' Spring/Summer 2024 collection was a beacon of effortless elegance, significantly punctuated by statement-making accessories. Making their grand reappearance for the second consecutive season were Lippes' now-iconic sun hats — a collaboration with Rodney Patterson of Esenshel. Inspired by the traditional sun hats of Northern Africa, these high and wide-brimmed hats were more than mere accessories; they were the exclamation points that finished each ensemble with a touch of exotic allure.
WGSN
Vacation Mode On at Michael Kors
At Brooklyn's Domino Park, Michael Kors' Spring/Summer 2024 show transported its audience to a breezy island holiday. "It's the transcendent joy of getting away, it's the sweeping romance of a glamorous escape, and it's a jolt of sophisticated, chic optimism," said Kors. A love letter to the jet-set life, the collection featured chantilly lace kaftans, relaxed separates, and swimwear – everything you need for your next sunny escape. Think of it as travel reimagined through the lens of Kors: flat shoes for easy strolls, Jane Birkin-inspired bucket bags for that touch of bohemian luxe, chic co-ords for an afternoon shopping spree – we're officially on Michael Kors time.