Travel
A Journey Through Aman Kyoto's Enchanted Retreat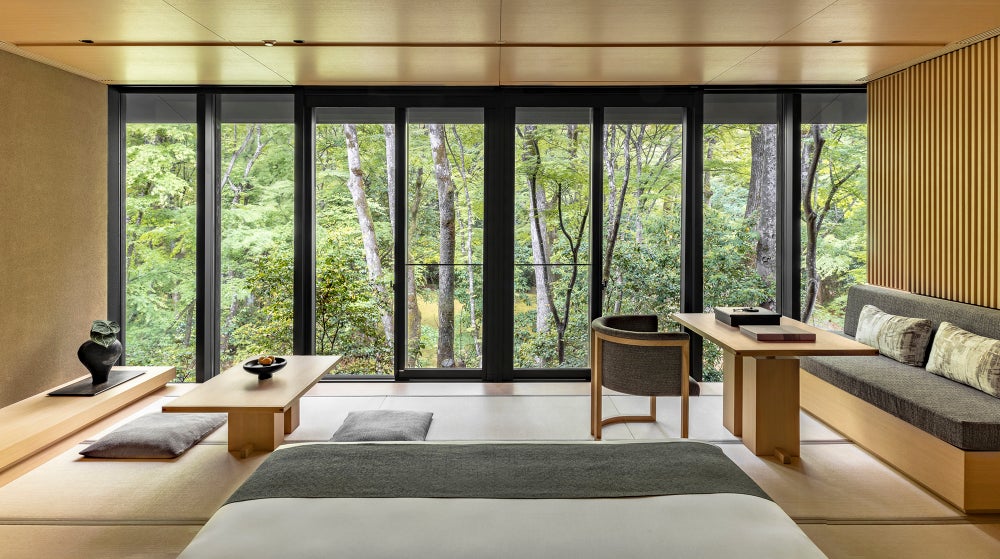 AMAN KYOTO
by Amira Abulaiti
3-minute read
September 14, 2023
Where Kyoto's age-old elegance meets modern opulence, Aman Kyoto isn't just a stay; it's an experience crafted by nature and history.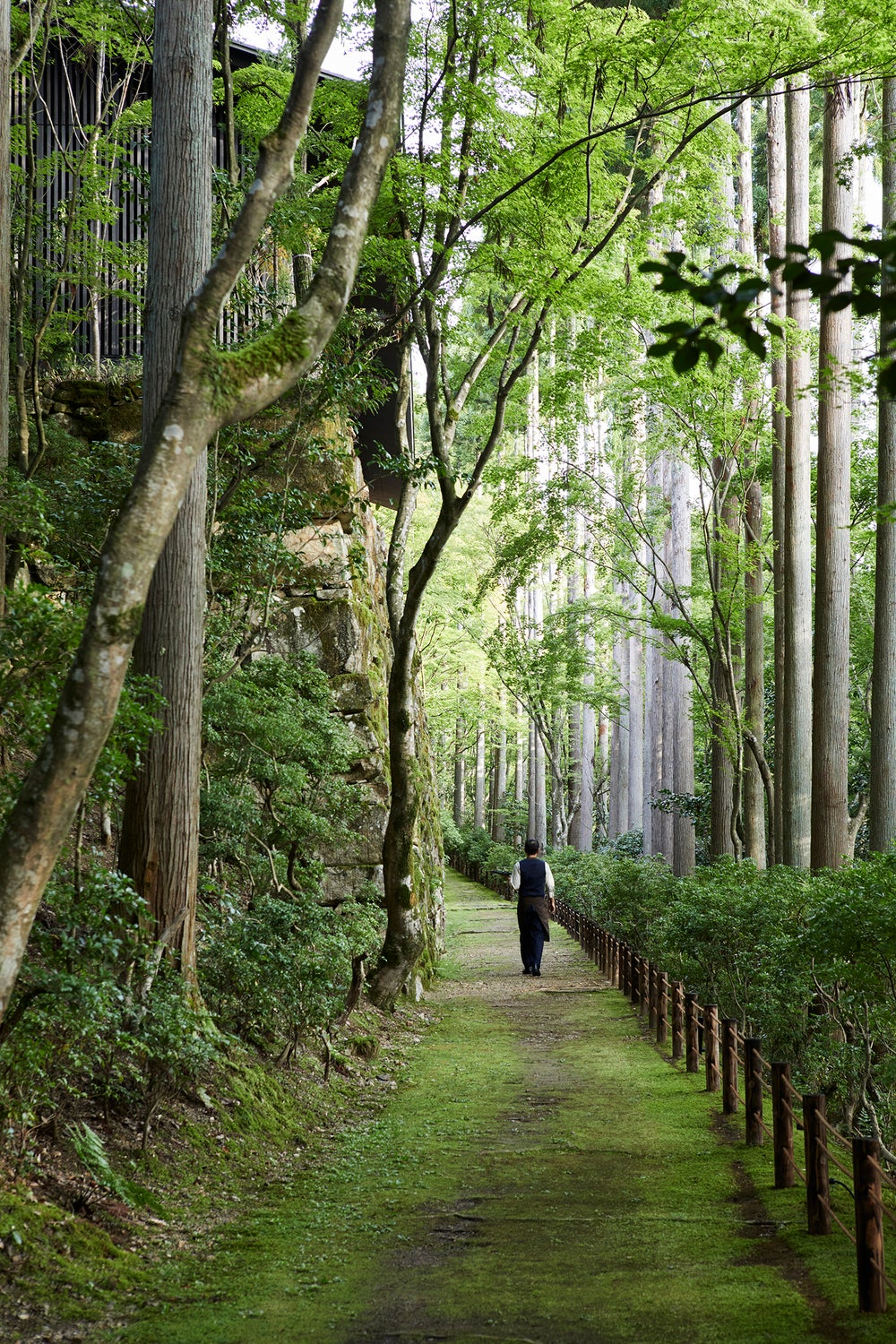 AMAN KYOTO
Tucked away in the heart of a lush forest just a short 30-minute drive from Kyoto Station, Aman Kyoto beckons travelers seeking a truly enchanting and tranquil retreat. This secluded gem offers an unparalleled experience that transports you to a secret oasis, where impeccable service and breathtaking natural surroundings combine to create a magical stay.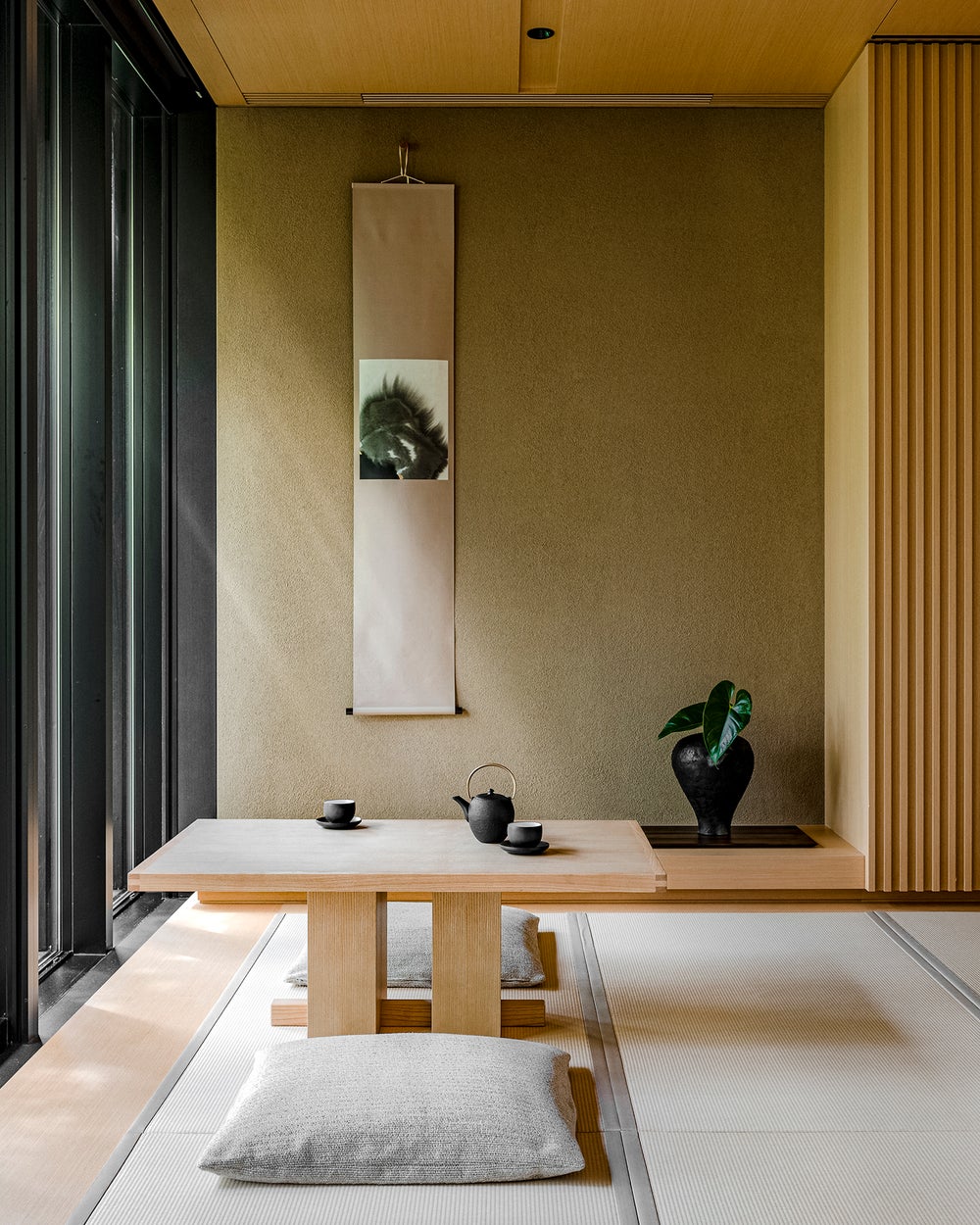 AMAN KYOTO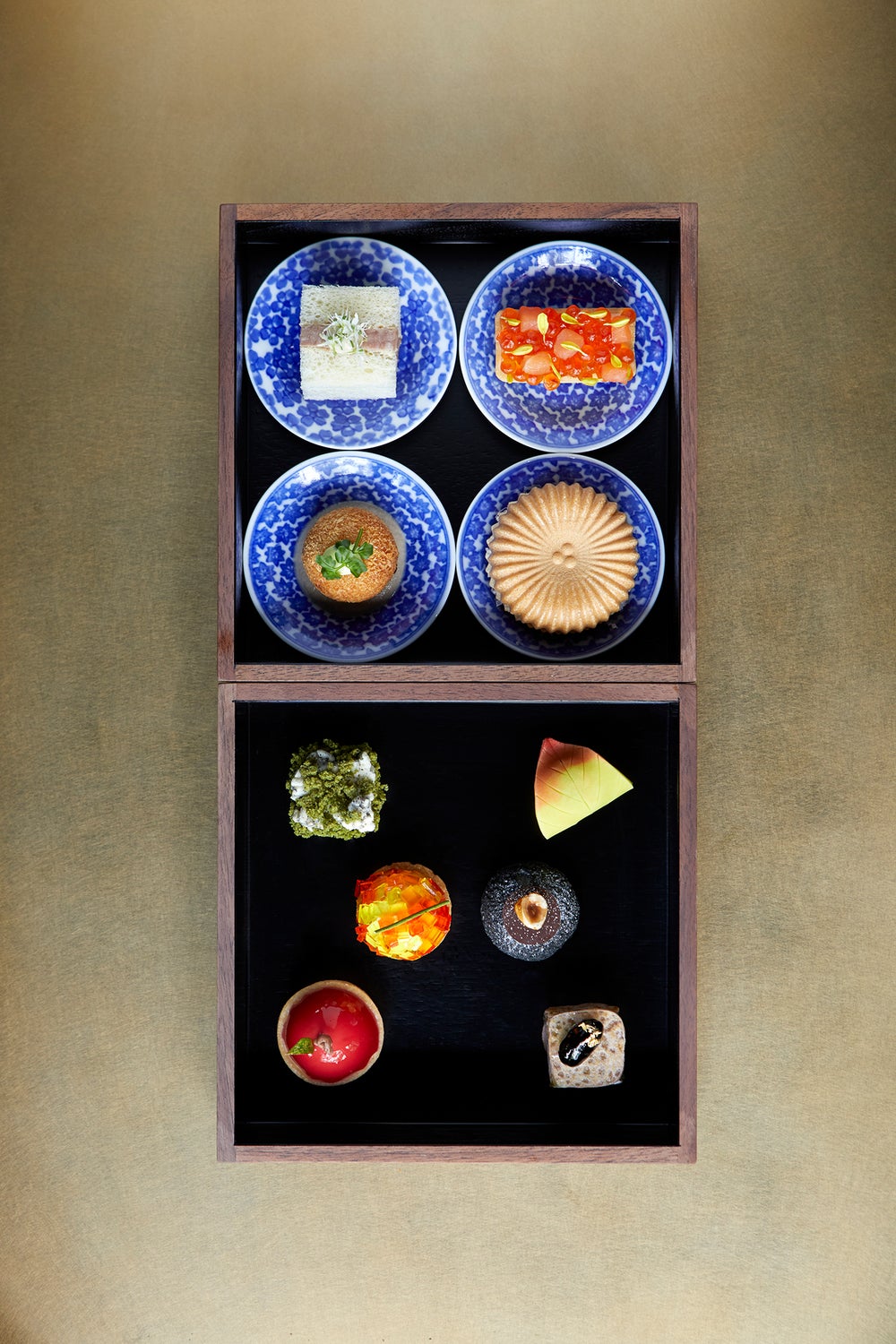 AMAN KYOTO
Suite Stay
As you step into this verdant sanctuary, the symphony of Kyoto's summer whispers in your ears—the soothing sounds of nature enveloping you. A meandering stone path guides you to a collection of architecturally stunning buildings that house a mere 28 rooms. Each one is a masterpiece, striking a harmonious balance between modern luxury and Japanese tradition. The floor-to-ceiling windows frame an evergreen backdrop, inviting you to lose yourself in the sensation of residing within a secret treehouse.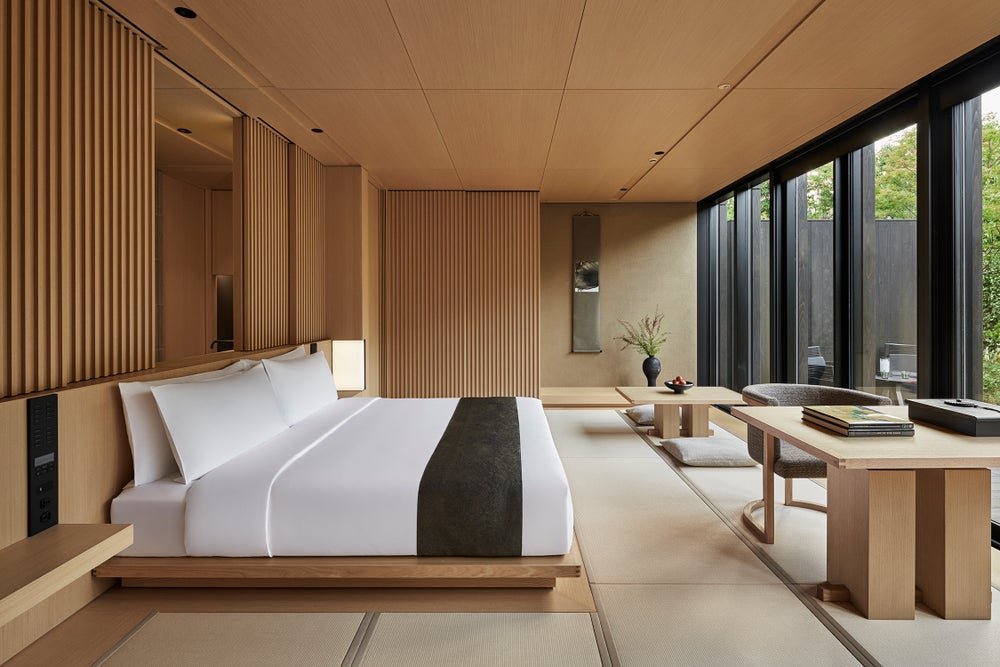 AMAN KYOTO
Out & About
One of the highlights of the property is the offered cycling tour of Kyoto. This exciting journey allows guests to dive deep into the heart of the city. Upon beginning the tour, a knowledgeable guide awaits at the hotel's reception with e-bikes at the ready, setting the stage for an enlightening voyage through time. The tour covers some of Kyoto's most remarkable historical shrines and temples, notably the Golden Temple, conveniently located a mere stone's throw away from the hotel. The journey also includes a stop at a serene historical shrine, where guests can savor the taste of refreshing, roasted Japanese tea in a traditional teahouse. A visit to a Zen garden provides an opportunity for reflection amidst profound beauty. In a city abundant with historical treasures, Aman's curated tour showcases hidden gems that might be overlooked yet are equally captivating.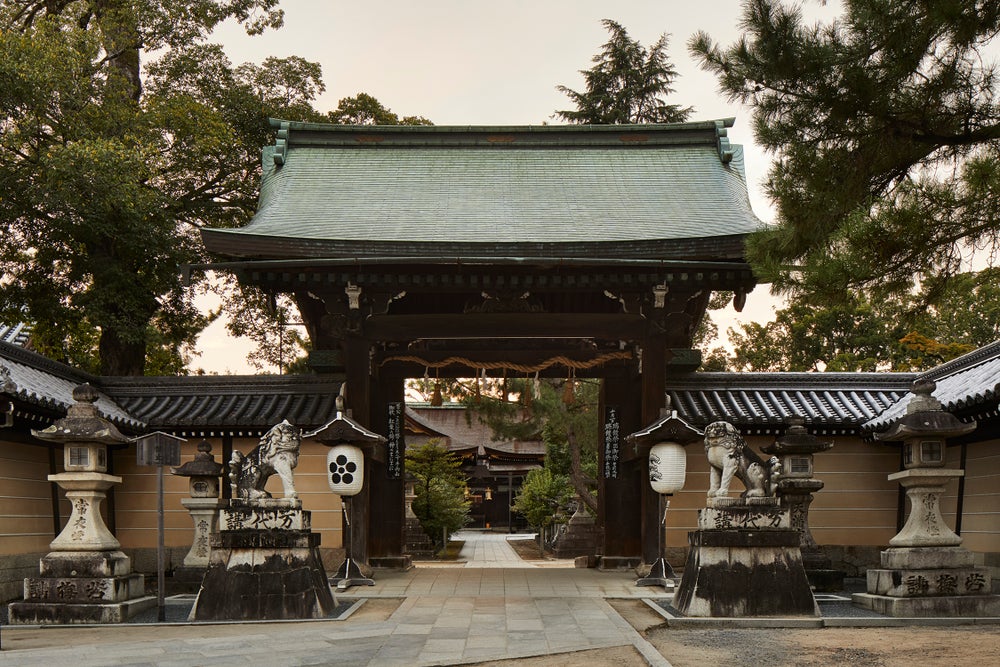 AMAN KYOTO
Sweet Surrender
The Aman Spa is home to a magnificent traditional onsen, both indoor and outdoor, providing the perfect culmination to a day of discovery in Kyoto. The soothing waters, surrounded by nature's embrace, transport you to a state of profound relaxation.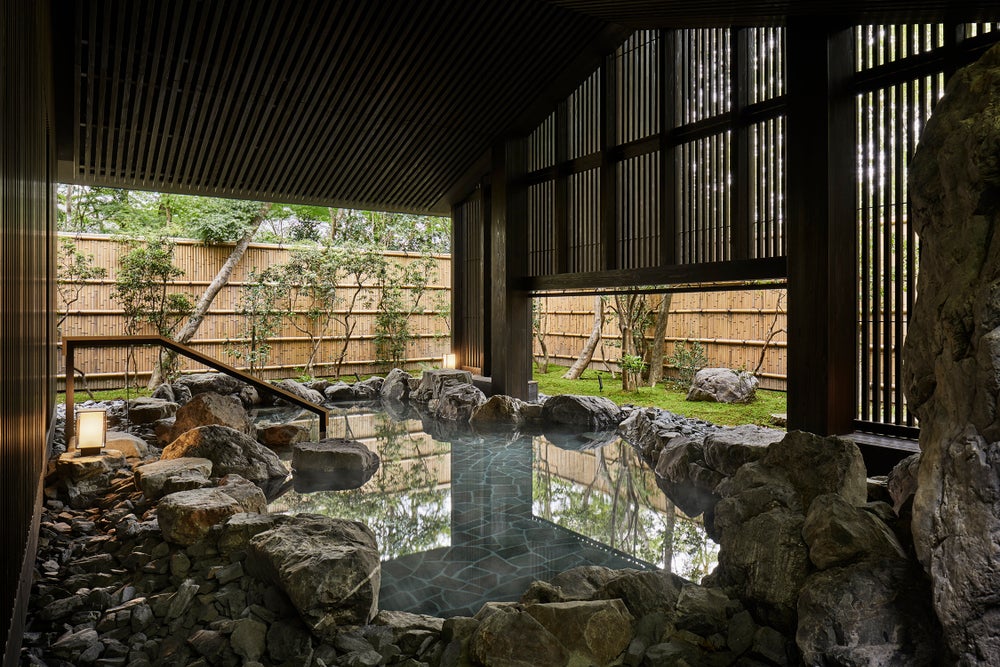 AMAN KYOTO
Food Matters
The Living Pavilion, the hotel's renowned restaurant, offers breakfast, afternoon tea, and dinner. Under the culinary direction of Chef Tatsuya Ozawa, the dinner experience is a culinary journey that fuses Western techniques with Kyoto's traditional food culture. Each dish showcases the region's seasonal ingredients with meticulous craftsmanship. The main course, featuring succulent wagyu and eggplant grown on the property, is a symphony of flavors that will leave your taste buds yearning for more.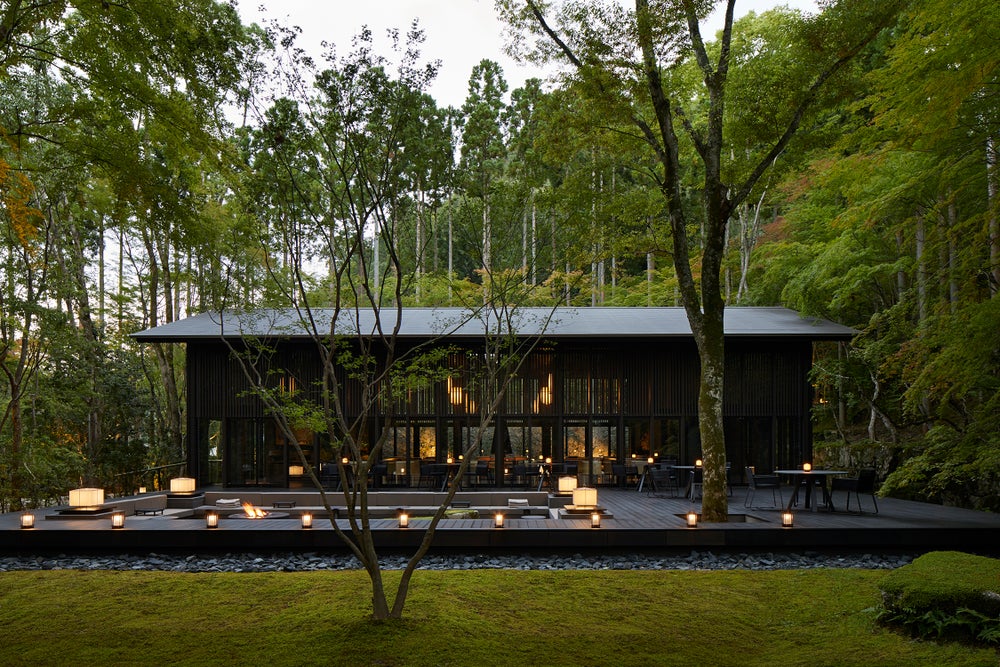 AMAN KYOTO
Enchanted Retreat
Aman Kyoto epitomizes the perfect escape, capturing Kyoto's spirit in every facet. Here, nature and luxury intertwine; history and modernity coexist; and serenity and enchantment beckon, revealing a hidden gem cradled by the forest.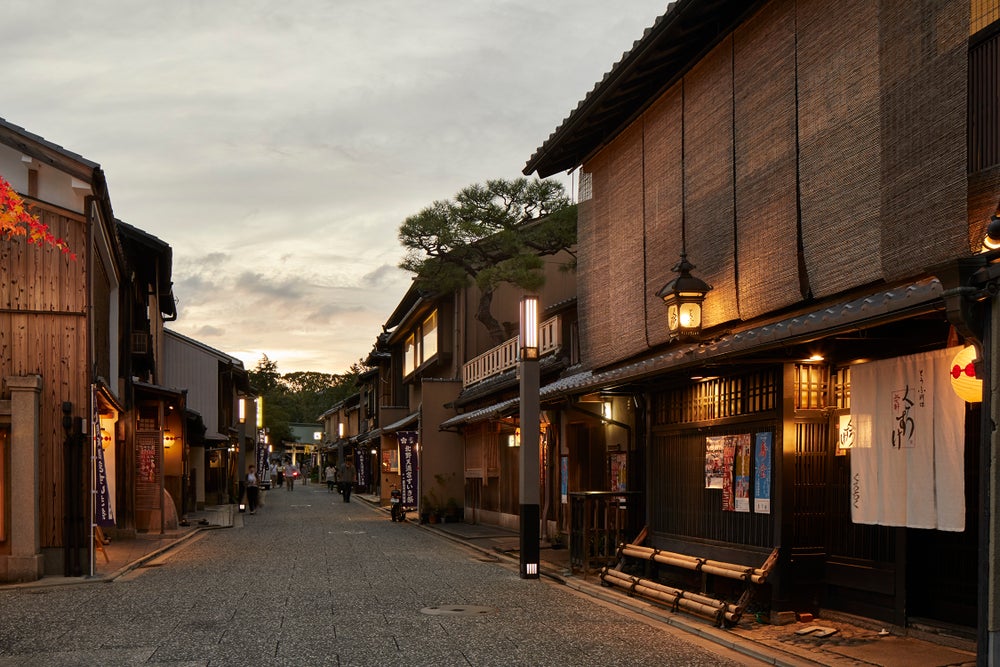 AMAN KYOTO