Beauty Brands
13 Arab-Owned Beauty Brands That Need to Be Part of Your Daily Routine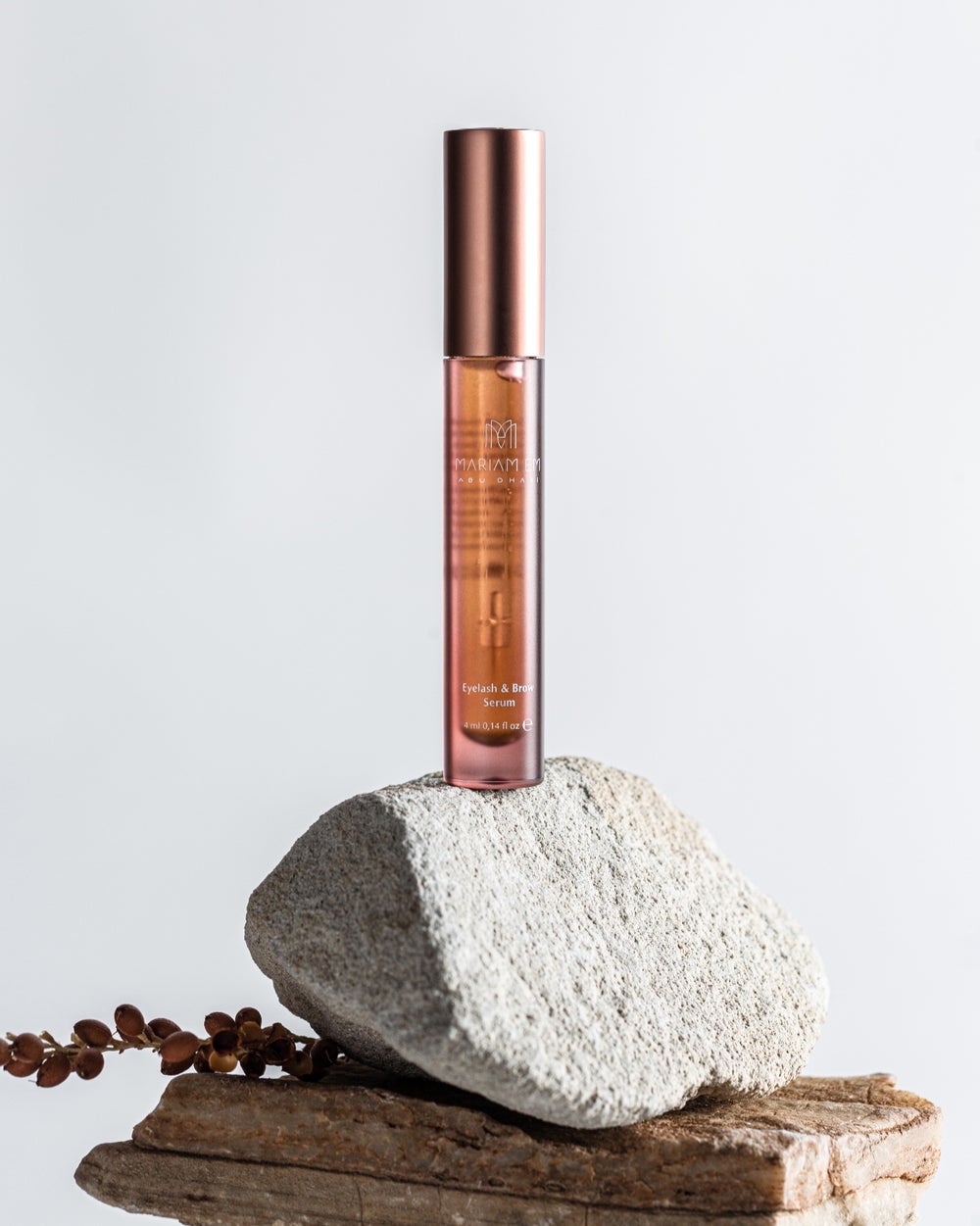 @MARIAMEM.AE
by Savoir Flair
4-minute read
May 29, 2023
Highlighting and empowering Arab creatives and businesses, we've curated a list of Arab-owned beauty brands to support now and forever.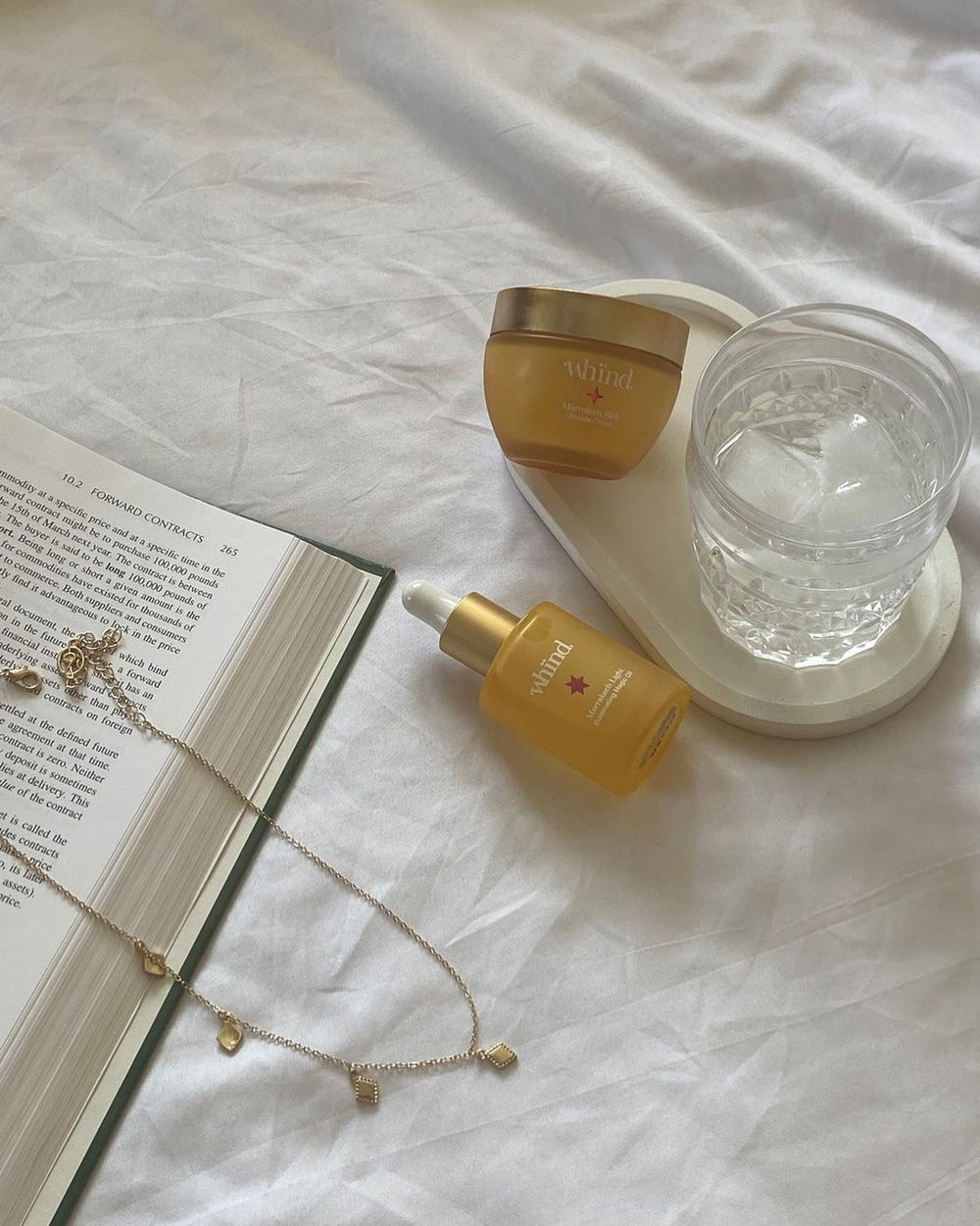 @WHIND
Since its inception, Savoir Flair has been dedicated to discovering and empowering Middle Eastern creatives and business owners. In 2022, we even issued a Manifesto outlining a detailed roadmap for our future, pledging continued focus, support, and profiling of Arab talent. Keeping up with our promise, we are highlighting the Arab entrepreneurs making waves in the beauty world.
Of course we're all familiar with Huda Beauty, consistently ranked as one of the top beauty brands globally. But what about the others? Understanding the importance of supporting local businesses, we have curated a list of Arab-owned beauty brands to support now and forever.
Scroll down to discover and shop our favorite Arab-owned beauty brands.
1
Amina's Natural Skincare
Amina – which means "faithful" in Arabic – is symbolic of the personal commitment made by founder Amina Mango to establish a trustworthy label featuring safe, organic, and result-oriented skincare. Founded in 2000, Amina's Natural Skincare was born as a result of a mother's quest to find non-toxic skincare products for her children. When her daughter showed signs of dry skin and eczema, Mango educated herself on the usage of harmful chemicals in body care and a failed search for organic skincare led her to formulate it herself. Over the years, Mango's line has expanded to include a variety of body care and skincare products, each targeted at soothing a particular skin ailment. Staying true to her initial motivation, the skincare range features a special 'baby care' line meticulously crafted for the delicate skin of newborns.
Locally manufactured in the Jarash region of Jordan, Amina's skincare is produced from homegrown ingredients and is wrapped in sustainable packaging. A staunch believer in giving back, the brand provides employment opportunities to the women in refugee camps located near the factory. The brand also contributes to other causes like wildlife preservation and cancer care.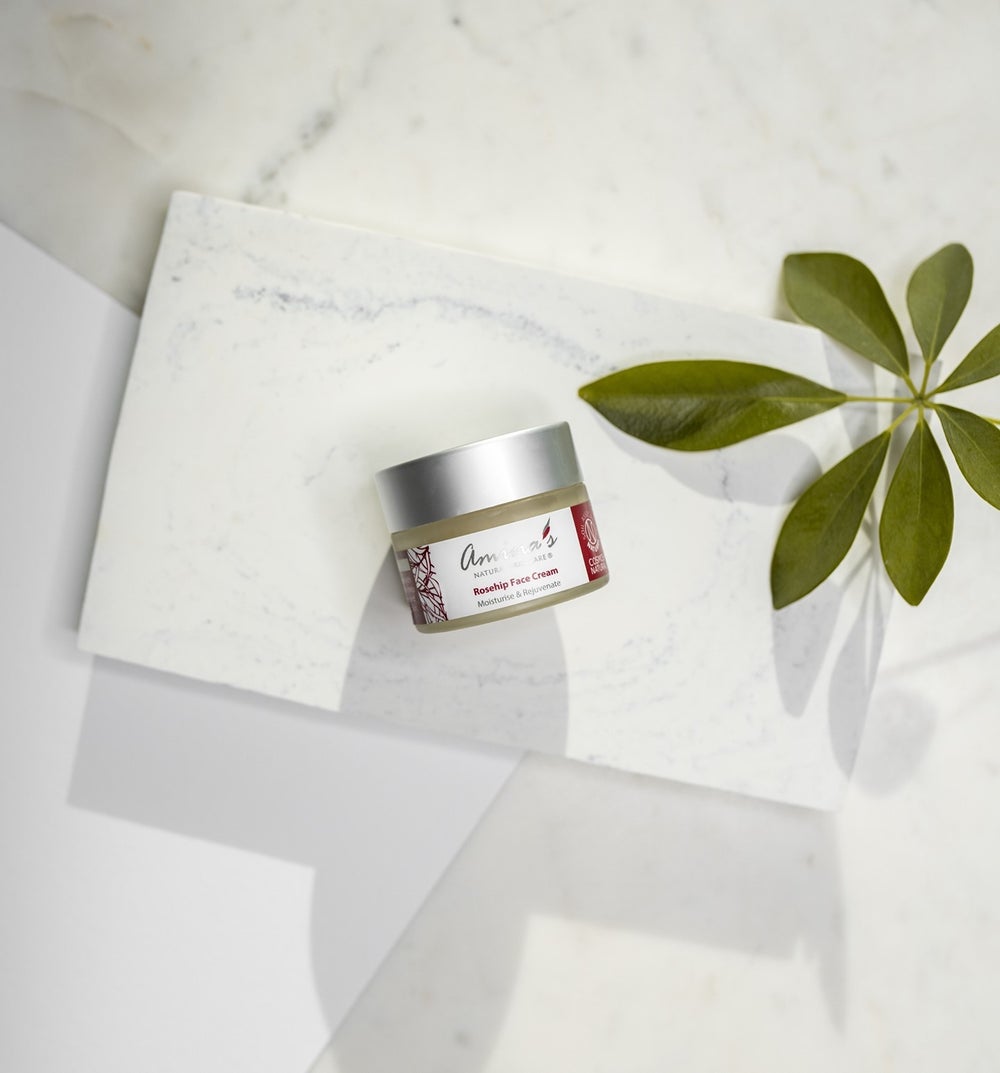 AMINASKINCAREME
It is an undeniable fact that fragrances hold an enchanting power. They can, in an instant, transport you to a different reality, and Emirati perfumer Amna Al Habtoor's Arcadia fragrances are formulated to do just that – evoke a sense of nostalgia. The fine fragrance collection is entirely cruelty-free and chemical-free. What's even better? The UAE-based brand is committed to reducing its ecological footprint. To that end, Arcadia works with local craftsmen and utilizes materials like recycled cement and reused steel in its candles, bakhoor & midkhan. Arcadia products are also housed in recyclable packaging.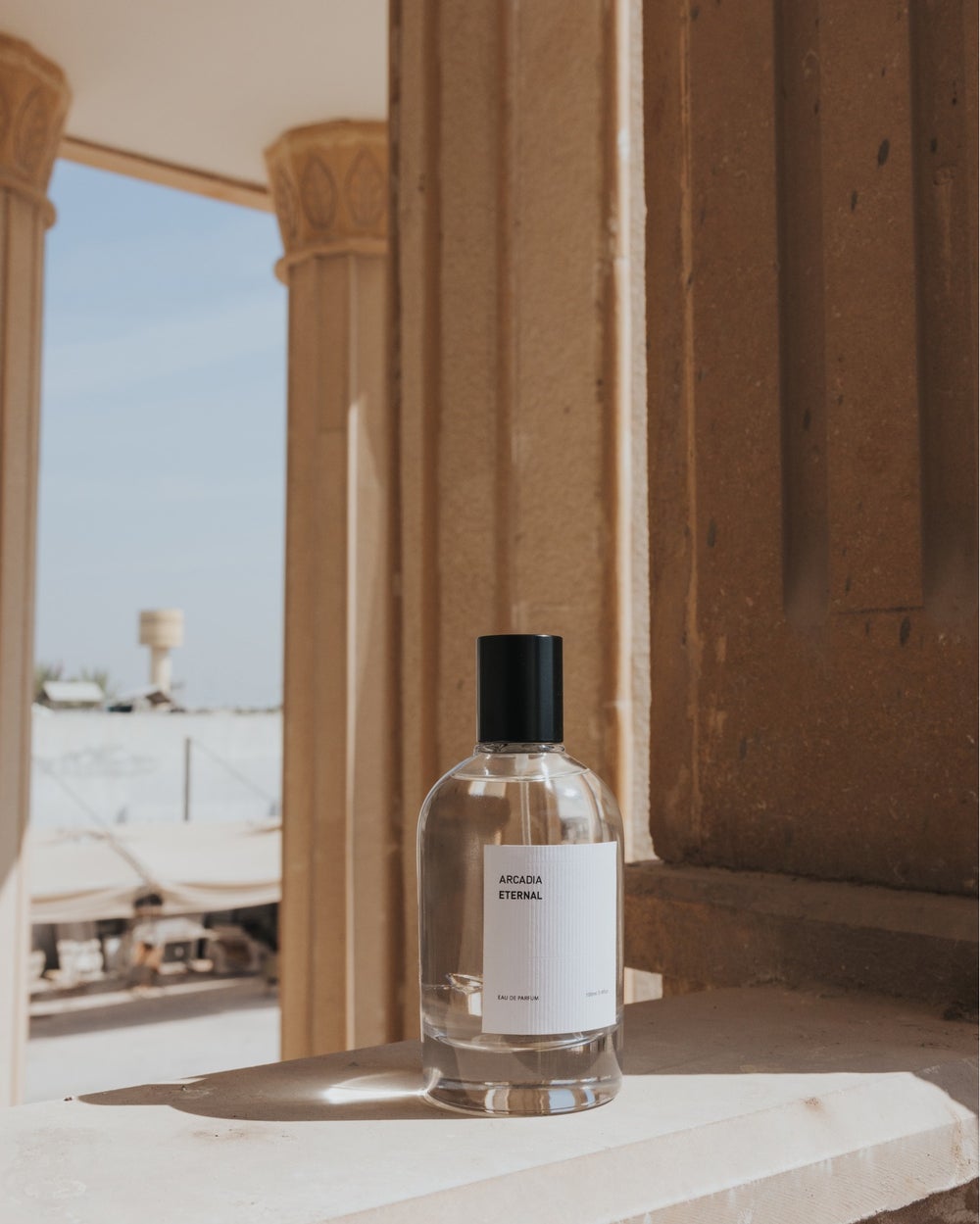 @ARCADIABYAMNA
It's not every day that we witness a homegrown beauty brand emerge with a full makeup line – the launches are usually product by product – but that is exactly what the Saudi brand ASTERI has done. Founded by entrepreneur Sara Al Rashed, ASTERI's complete makeup collection focuses on performance-driven quality, dense pigmentation, and "desert-proof" finishes.
"I realized that there wasn't a brand that represented the modern Arab woman who doesn't fit the traditional stereotypes. ASTERI is inspired by strong Arab women, who are always pushing boundaries and reaching for the stars," Al Rashed said of her ambitious May 2023 launch. With formulas that are vegan, cruelty-free, and clean with a focus on sustainability and environmental consciousness, ASTERI quickly grabbed our attention. We were particularly fans of the four-shade 'Maha' eyeshadow palette, the richness of the 'Supermassive Black Kohl' eyeliner pencil, and the creamy 'Legacy' lipsticks. Find the full range, which ships across the GCC, at AsteriBeauty.com.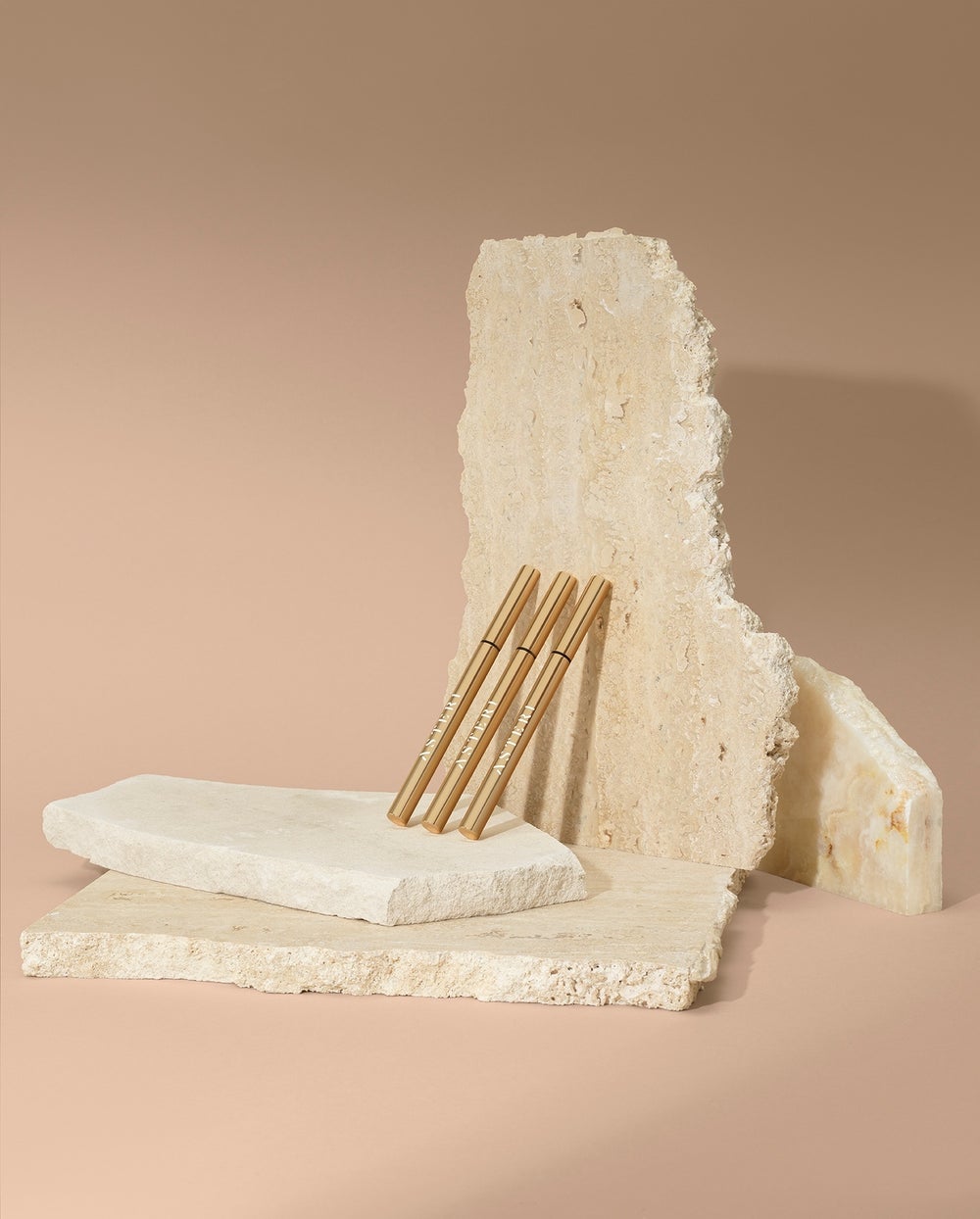 @ASTERIBEAUTYSA
4
Bassam Fattouh Cosmetics
Lebanese make-up artist Bassam Fattouh is the genius behind the looks of some of the biggest names in the Middle East. Fattouh is best known for his talent in perfecting the bridal make-up look and is the trusted artist by brides, with his clientele including names like Christina Mourad for her nuptials with Elie Saab Jr. He launched his eponymous cosmetics range, Bassam Fattouh Cosmetics, in 2010 after receiving repeated requests from fans and clients. Putting his knowledge of what works and what doesn't to use, Fattouh's meticulously developed range of cosmetics is a total must-have.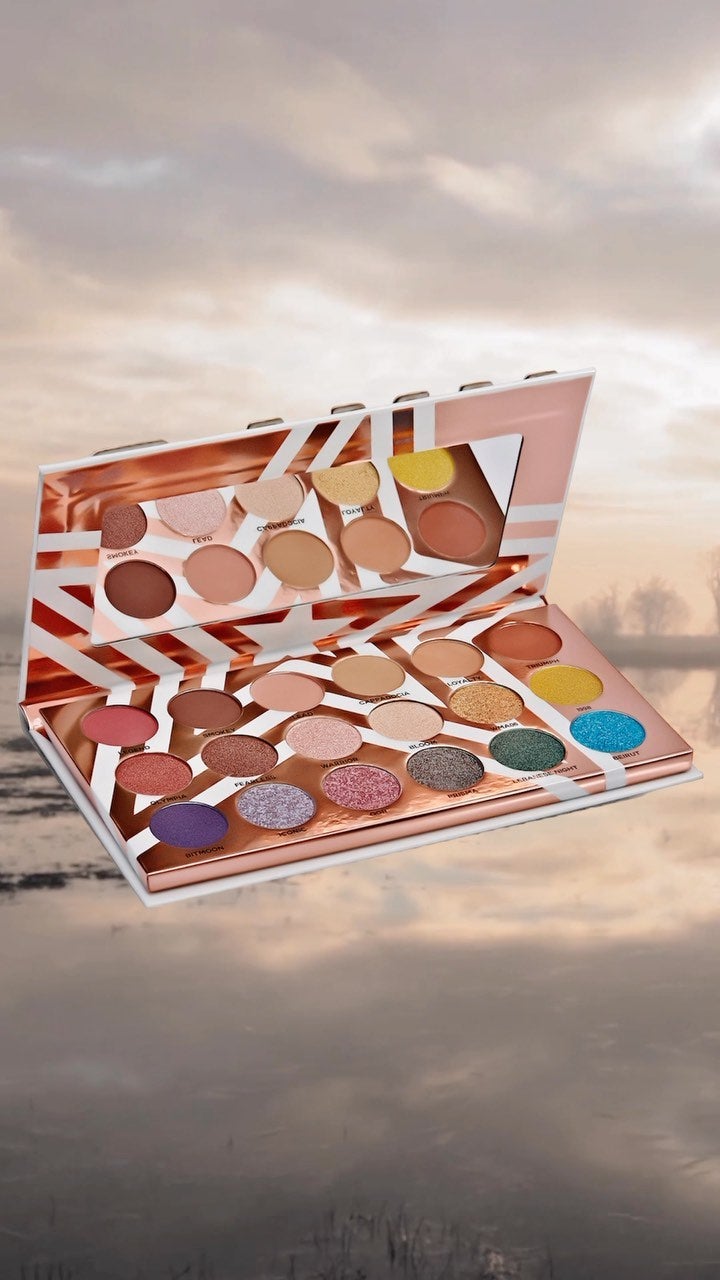 @BASSAMFATTOUH
Founded by Reem al Khalifa, Green Bar can be regarded as Bahrain's best-kept beauty secret. Locally conceptualized and manufactured, Green Bar's beauty line features a wide range of face, body, and home products inspired by the ancient Arabian healing culture. The brand aspires to draw awareness to the healing potential of the local vegetation and transforming the human relationship with the environment by re-discovering the use of forgotten ingredients, for a modern world.
Green Bar promises natural, non-toxic, and effective beauty products made from the finest botanical ingredients. Most of the ingredients that go into Green Bar's products are harvested from Khalifa's family-owned garden and the rest are bought from local farmers, thus generating livelihood for them.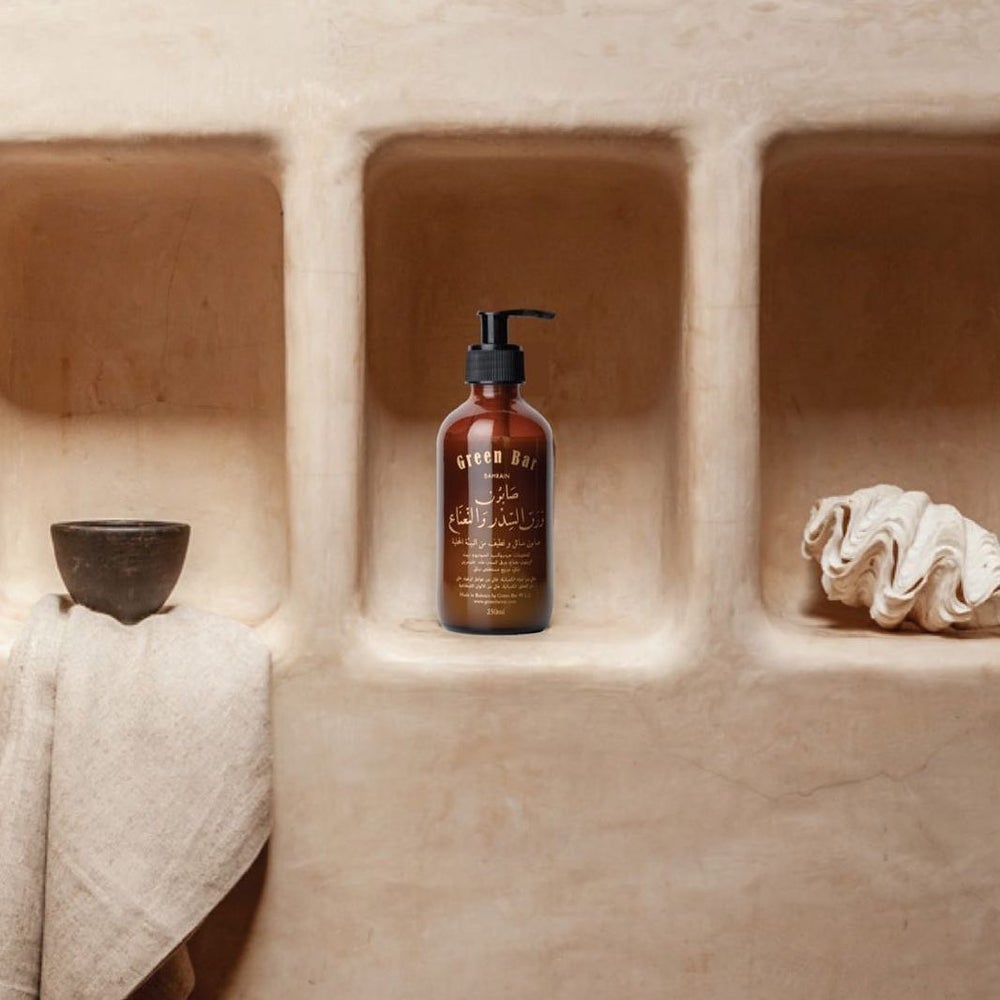 @GREENBARINC
In 2022, Dubai-based Jordanian makeup artist Hindash launched his much-anticipated makeup line that has since become a staple in many of our beauty routines. The ultra-blendable formulas are vegan, and designed to give zero fallout. With high-precision eyeliners, long-wear lip tints, shimmering highlighters, and makeup palettes in its offering, Hindash Cosmetics — if it's not in there already — will make the perfect addition to your glam kit.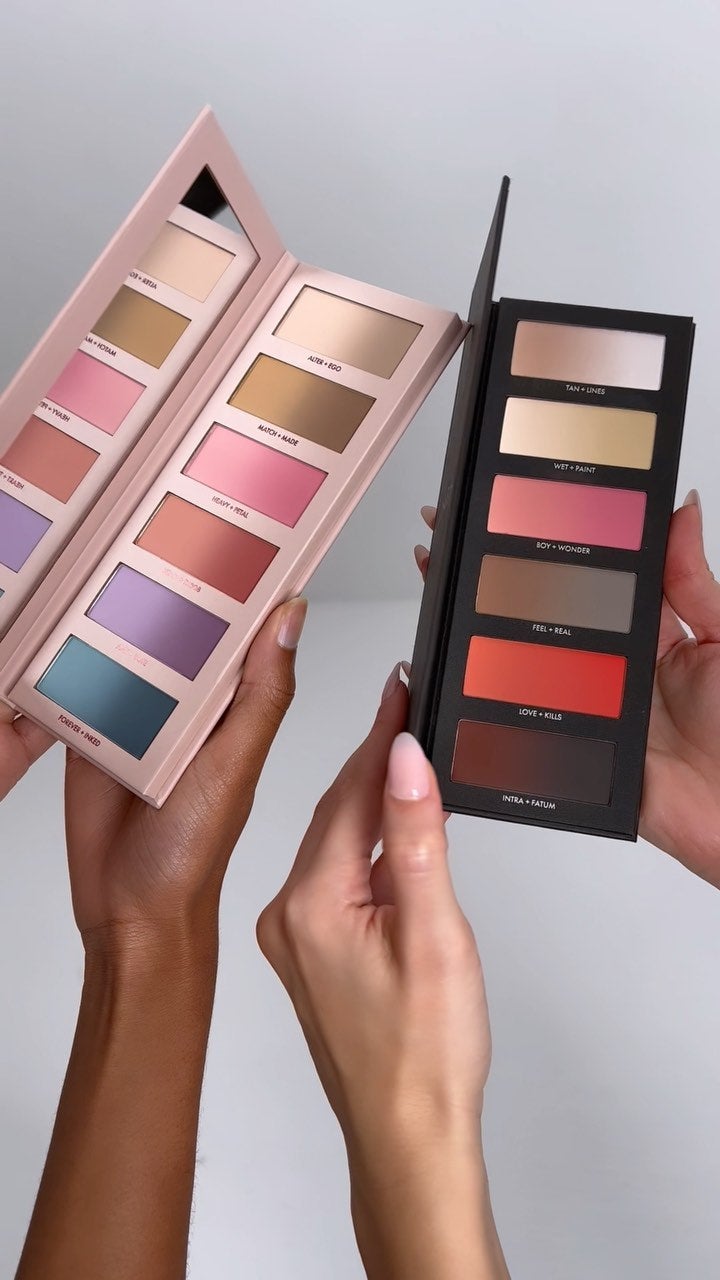 @HINDASH
Born in Abu Dhabi, Mariam EM, advocates for a natural and minimalistic skincare routine that nourishes and pampers the body. The Emirati brand draws inspiration from the rich Arabic culture, introducing the healing properties of the Sidr tree to the beauty world. This essential natural resource has been used for centuries in ancient medicinal remedies and beauty treatments in the Arab region.
Mariam EM's exclusive brow and lash serum harnesses the potency of Sidr tree extract to enhance the length, volume, and strength of thin or sparse lashes and brows. The brand collaborated with certified Green Chemists to develop this product. In addition, the team has plans to introduce more health-oriented items, positioning the brand as one to watch closely in the near future.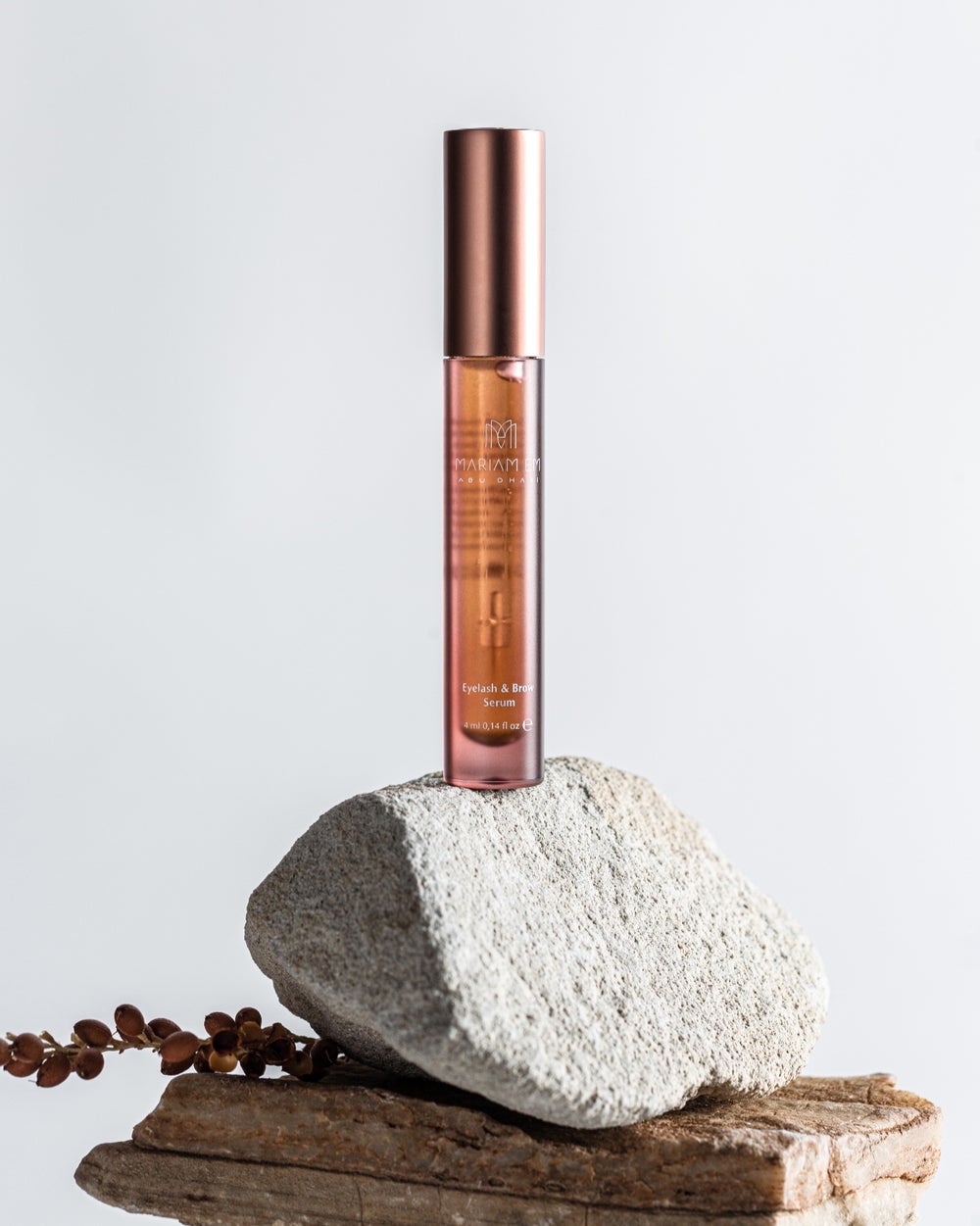 @MARIAMEM.AE
When it comes to mascaras, Mina Al Sheikhly does not believe in the one-size-fits-all approach. Different types of lashes and even occasions require distinct lash volume, elevation, and curl. To that end, Mina Al Sheikhly's mascara label, By Mina Al Sheikhly delivers four specially designed mascaras — 'Layered,' 'Curved,' 'Elevated,' and 'Tailored' — each developed to define your lashes in a specific way. The long-lasting formulas are paraben- and cruelty-free, meaning both your lashes and the planet are treated with kindness.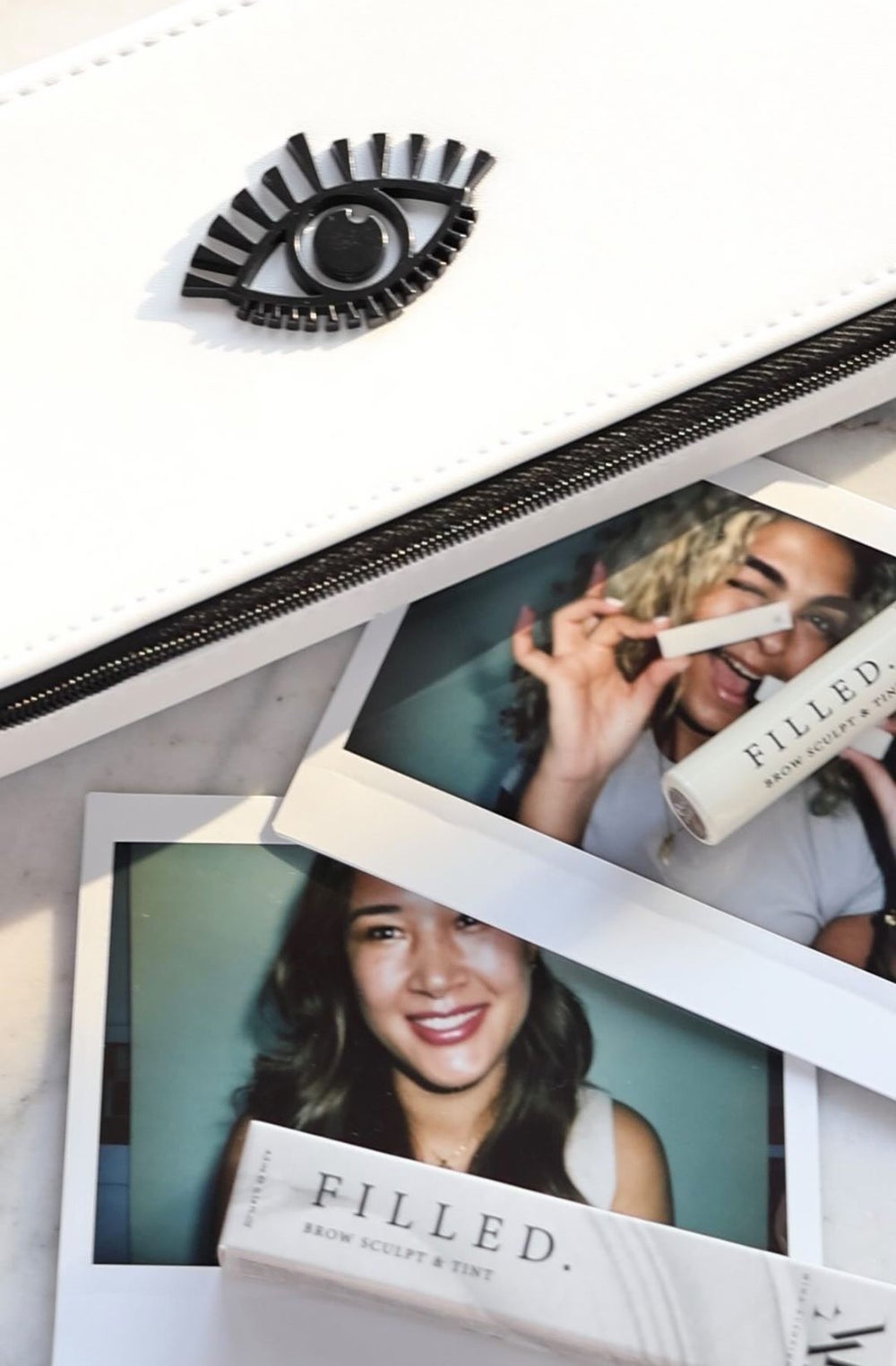 @BYMINAALSHEIKHLY
Muzon Ashgar's MZN Bodycare stands out as a unique body care line, and for good reason. The Saudi Arabian designer's brand holds the distinction of being the country's first-ever handcrafted skincare range. MZN Bodycare's inception was somewhat serendipitous when Ashgar hosted a spa party for her friends and decided to create handmade gifts to match the theme, complete with a logo and packaging. The positive response from her friends, coupled with her interest in selling at curated artisan markets, spurred Ashgar to turn her passion into a full-time business. With the aim of promoting natural alternatives to chemical-based products that can be harmful, MZN Bodycare takes pride in formulating all of its products with organic ingredients.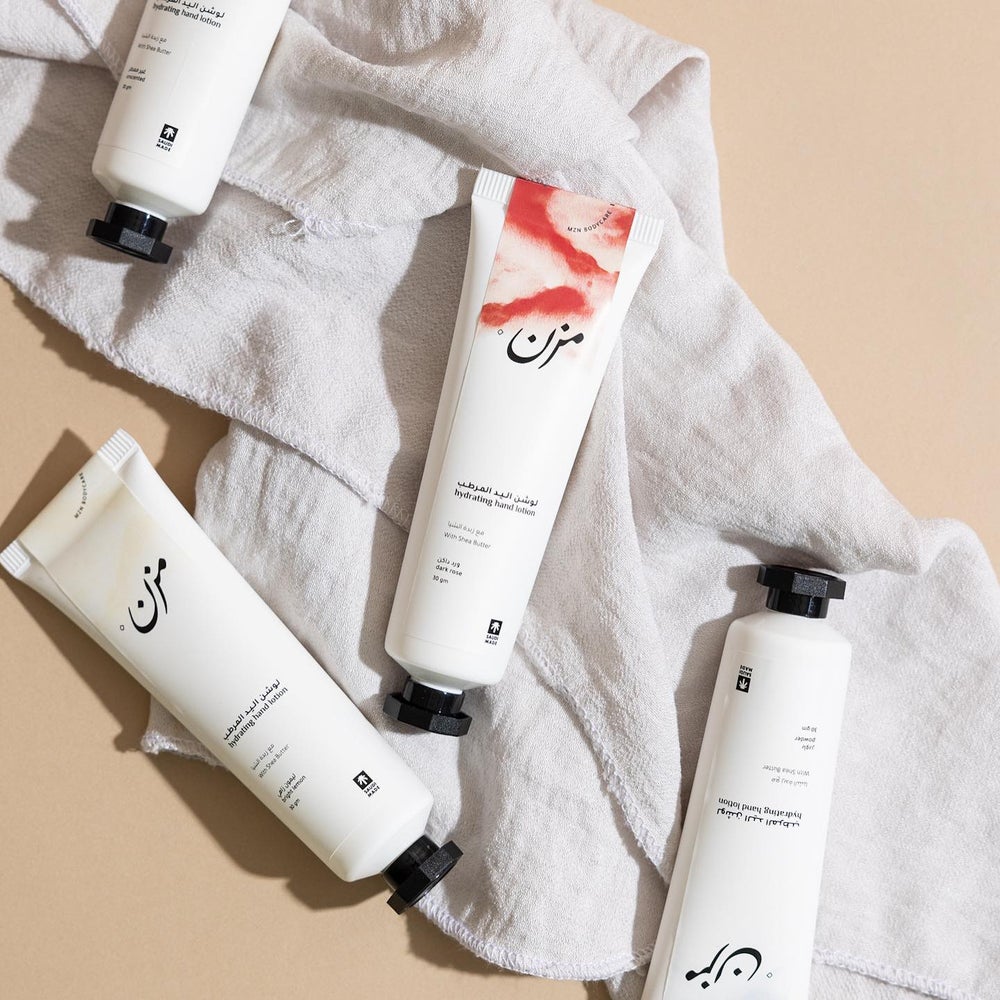 @MZNBODYCARE
In the words of Emirati entrepreneur and founder of Peacefull, Salama Mohamed, she is "blessed" with vitiligo, a condition where white patches bloom on your skin due to lack of melanin. The resulting sensitive skin requires to be treated with products that are gentle, nourishing, and healing.
After a failed hunt for products that catered to her delicate skin and were also suited to the Middle Eastern climate, Mohamed was inspired to launch Peacefull. With the extra "L" in the brand's name standing for love, Peacefull skincare is infused with kindness and designed to make you fall in love with your skin. With sustainability at its heart, Peacefull offers an all-natural product line that is free of gluten, parabens, sulfates, fragrances, and cruelty. These products are perfect for those seeking to maintain a green and clean beauty routine.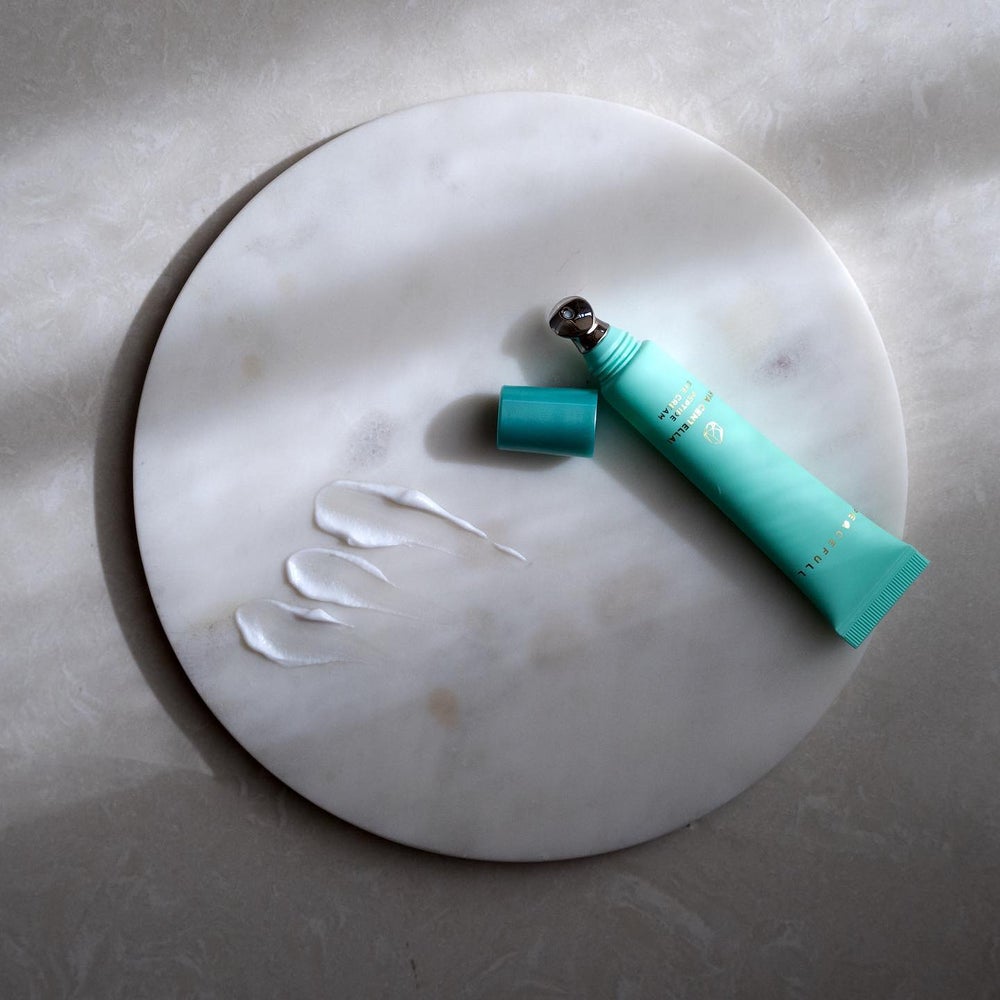 PEACEFULL
Founded by Dr. Lamees Hamdan, Shiffa Beauty is the amalgamation of potent organic ingredients with groundbreaking skin healing science. Born out of Dr. Lamees' pursuit of a natural pregnancy body oil, Shiffa Beauty has evolved into a trusted skincare brand. Allowing customers to shop by skin concerns, Shiffa Beauty carefully formulates healing products for several dermatological issues like acne, pore enlargement, pigmentation, and dryness, among others.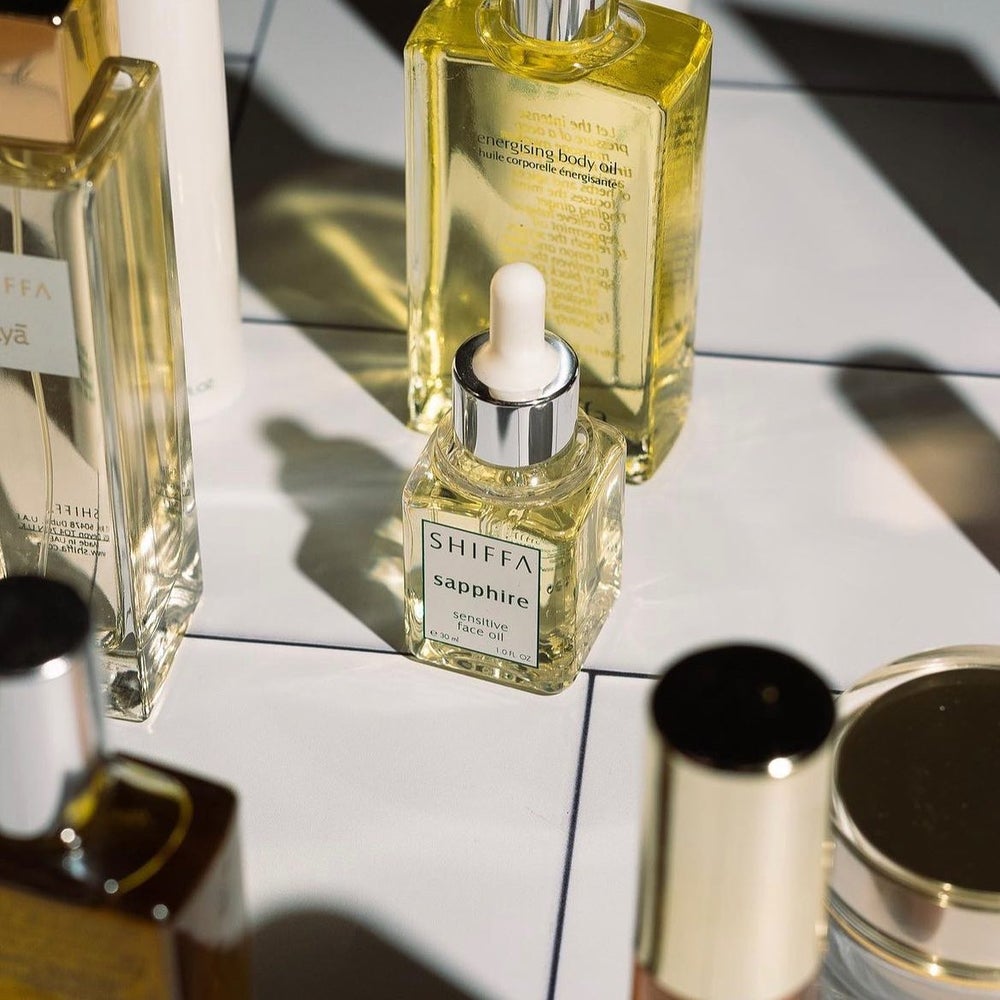 @SHIFFABEAUTY
The brainchild of Palestinian-American entrepreneur, Ahlam Abbas, The Dirty Lamb was born out of Abbas' failed attempts to find natural skincare products. A passionate cook, Abbas naturally took to the frequently used ingredients in her kitchen to launch a handcrafted, effective, gender-neutral skincare range in 2016. The line's hero product – The Dirty Lamb Coffee Scrub – is formulated from Arabica coffee beans and works as an essential exfoliator. Another bestseller, The Turkish Coffee Mask, is created using a natural coffee powder which works wonders in soothing sensitive skin. All Dirty Lamb products are vegan and cruelty-free.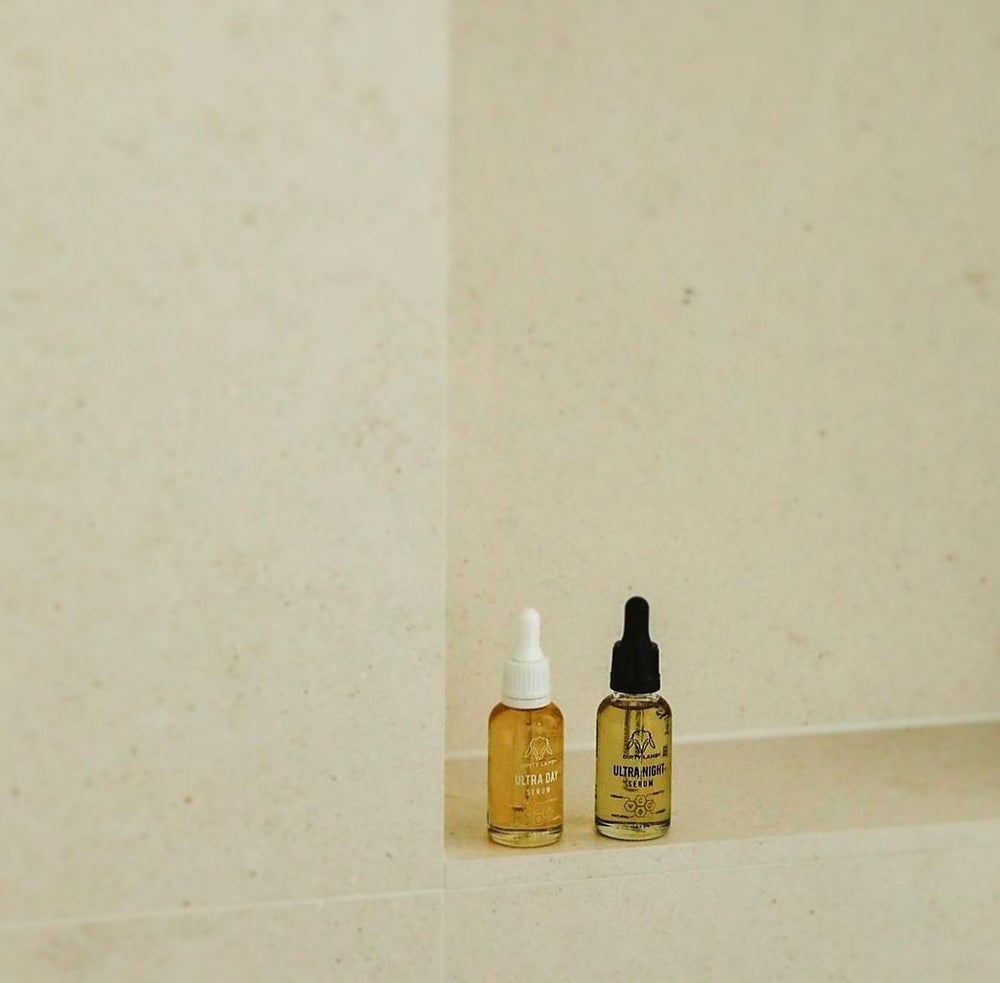 @THEDIRTYLAMB
Whind, founded by Moroccan-born Hind Sebti, offers a sensorial journey through Marrakech with its skincare and fragrance products. Sebti draws inspiration from her Moroccan roots to create clean, vegan, and carbon-neutral formulations that are backed by science. In just two years, Whind has earned a prominent position in skincare routines around the world, thanks to the effectiveness of its formulations. Our top picks from Whind are the 'Marrakech Light' Illuminating Magic Oil and the 'Kasbah Moonlight' Overnight Recovery Mask, both of which feature high-quality ingredients that provide visible results.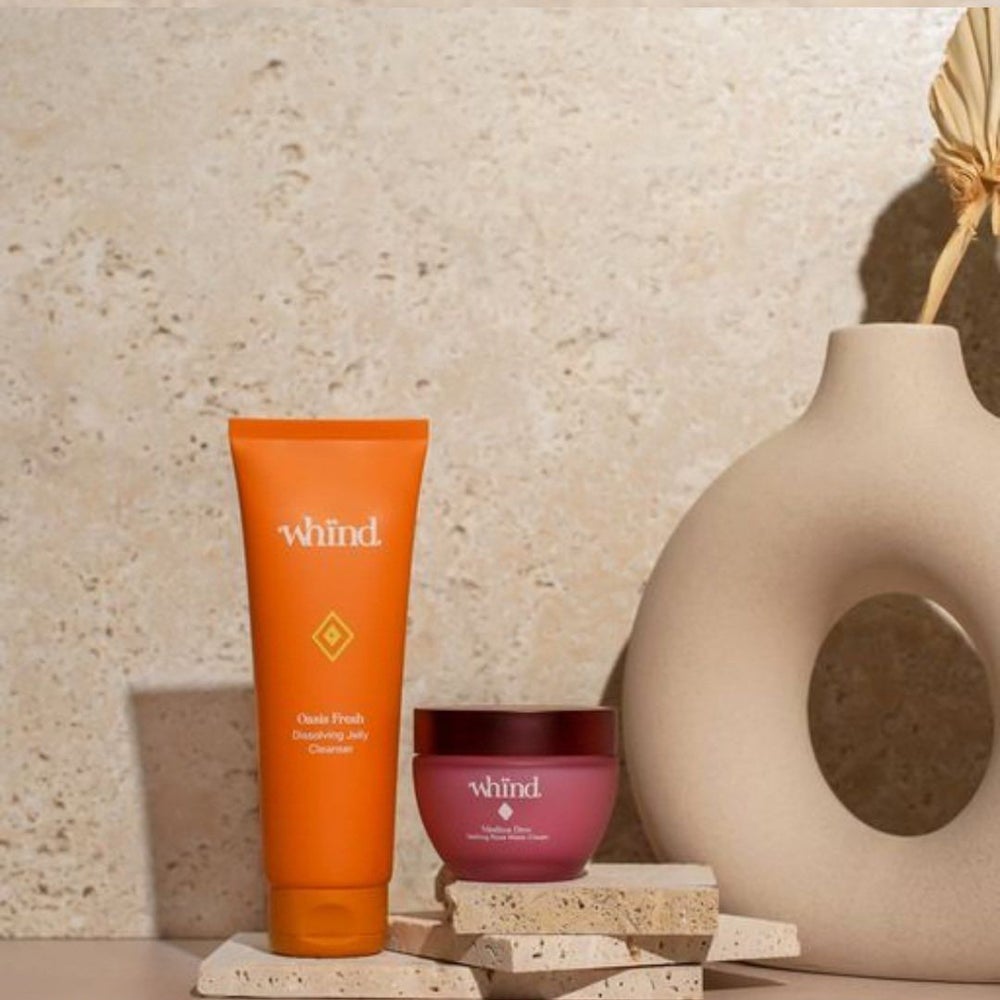 @WHIND