Paris Couture Week
Ashi Studio's Couture Week Debut Takes Paris by Storm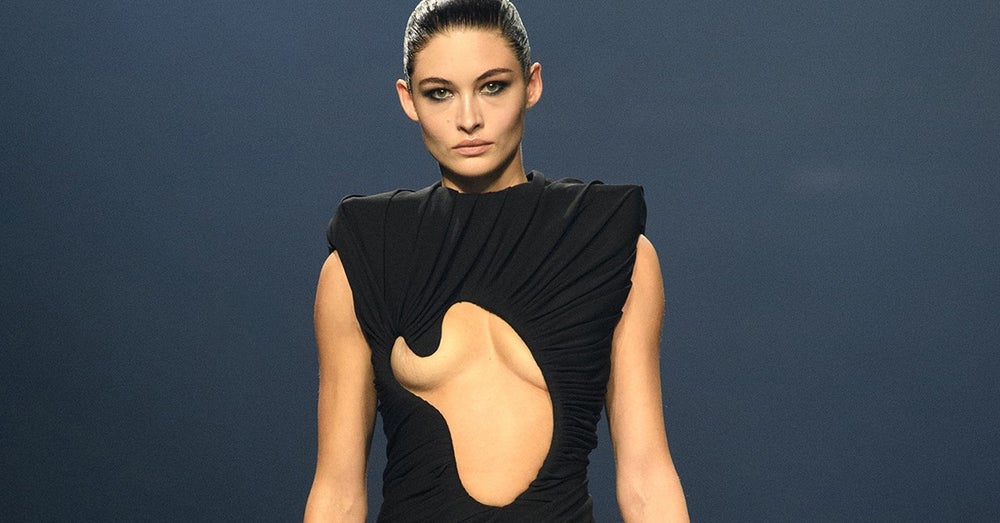 ASHI STUDIO
by Savoir Flair
4-minute read
July 7, 2023
Mohammed Ashi came, he saw, he conquered.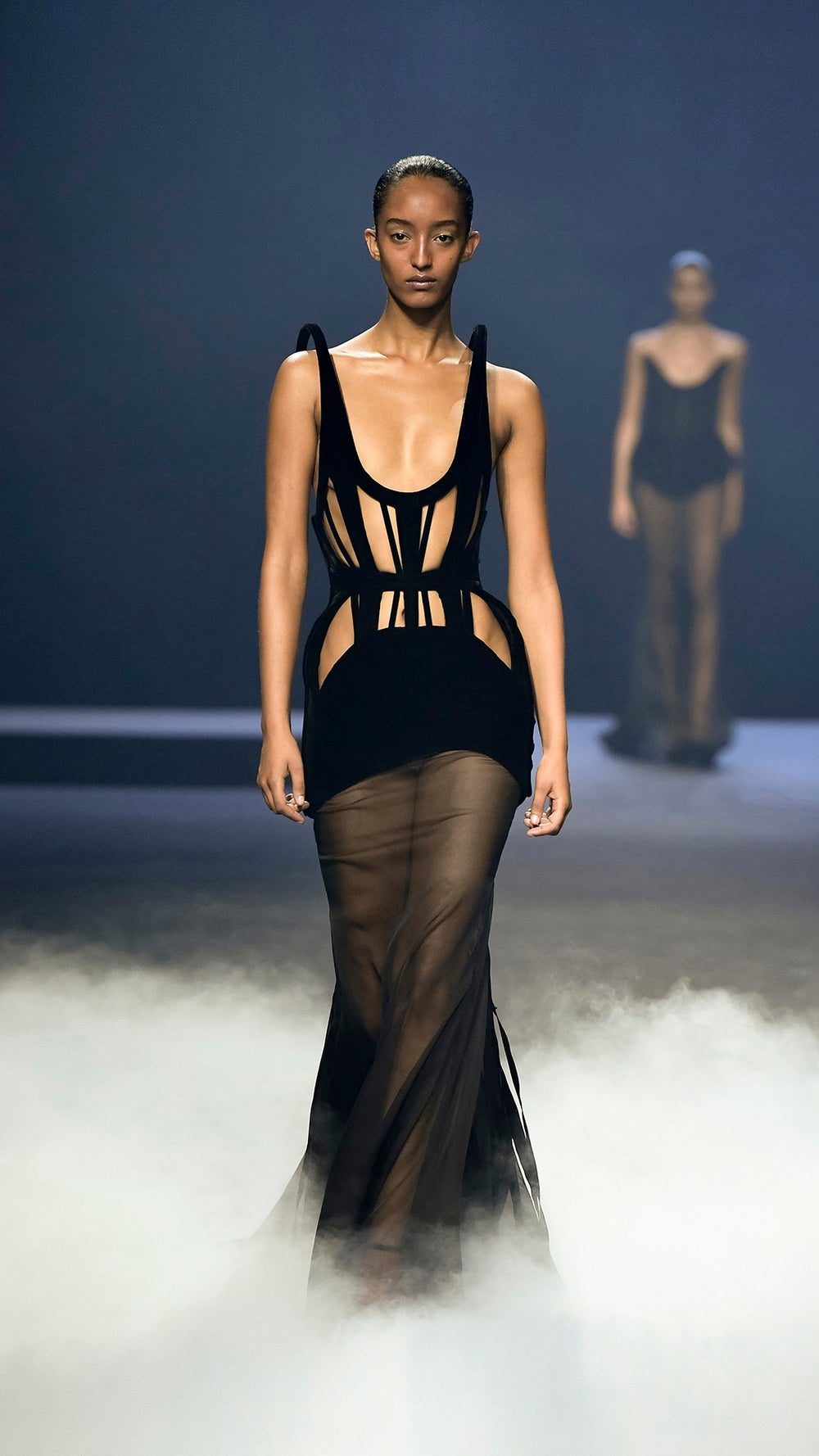 look 1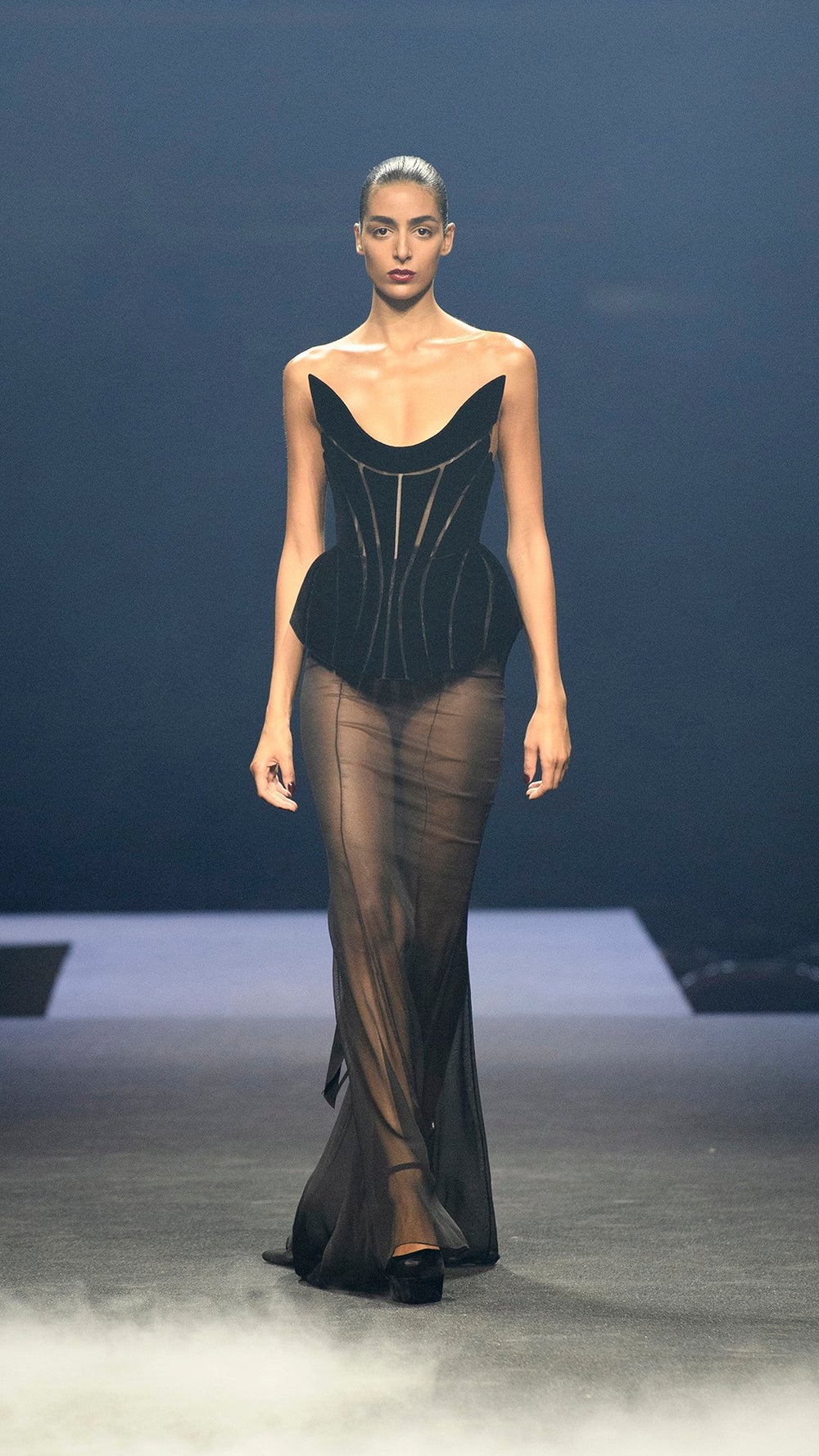 look 2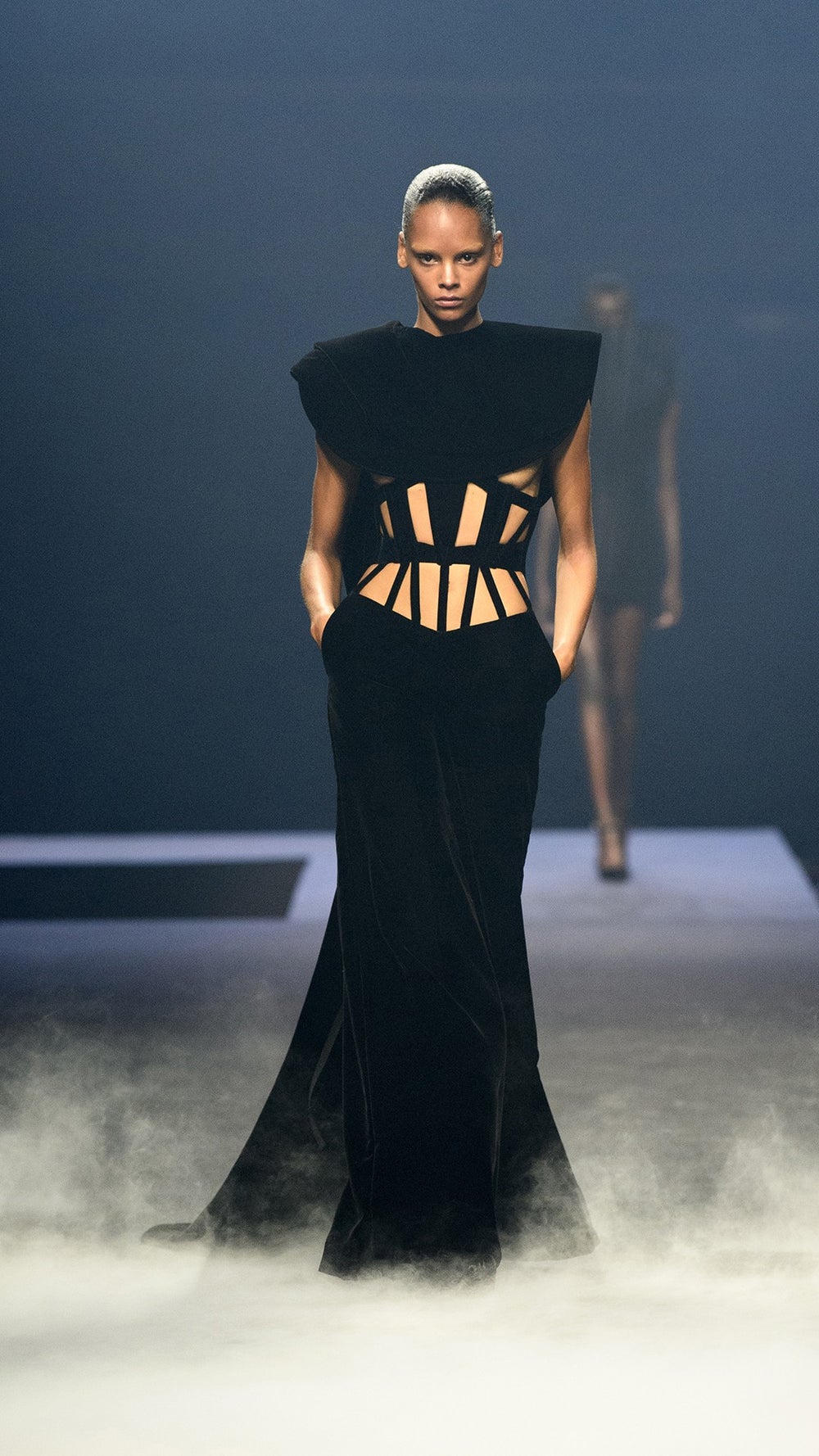 look 3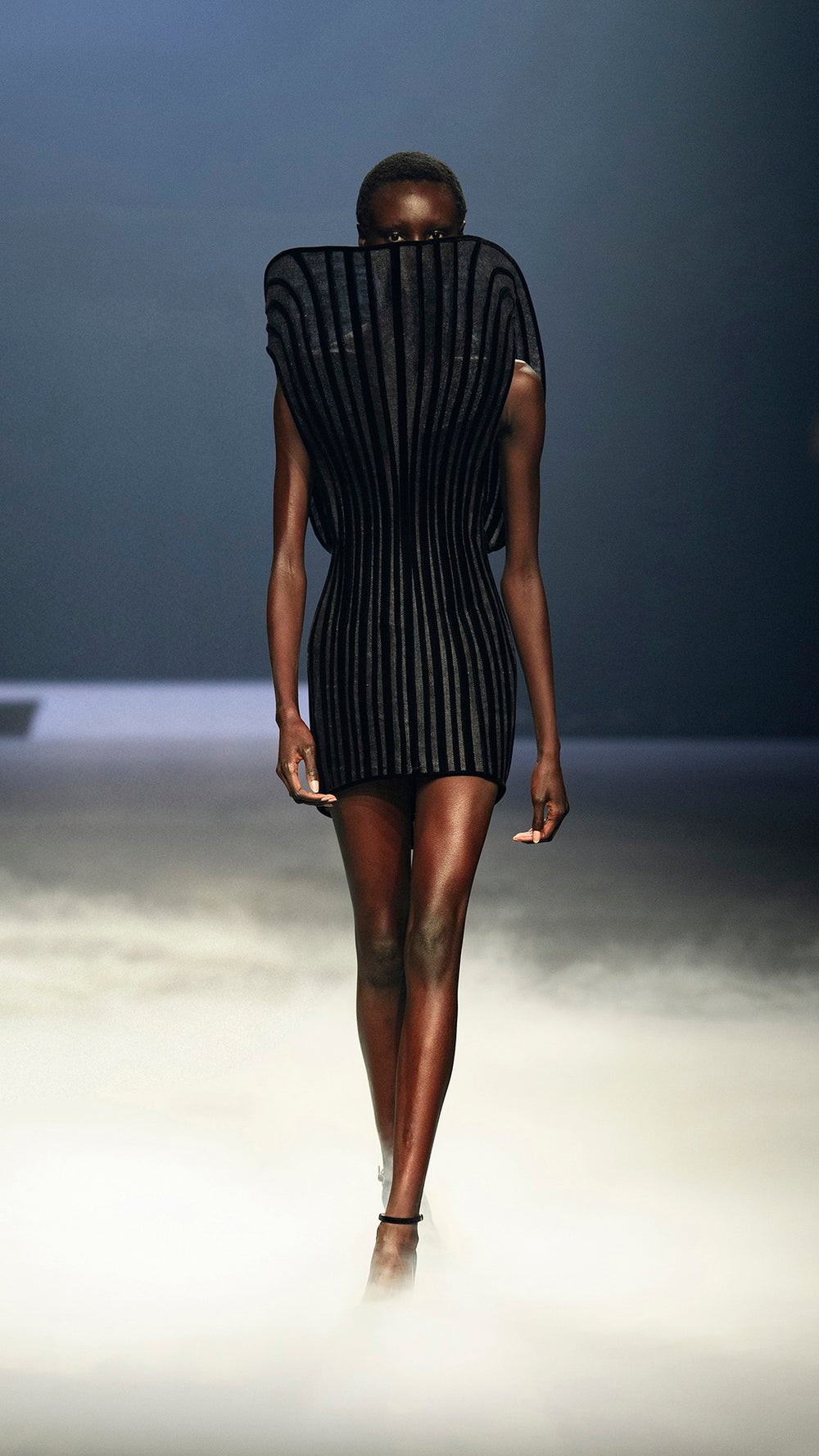 look 4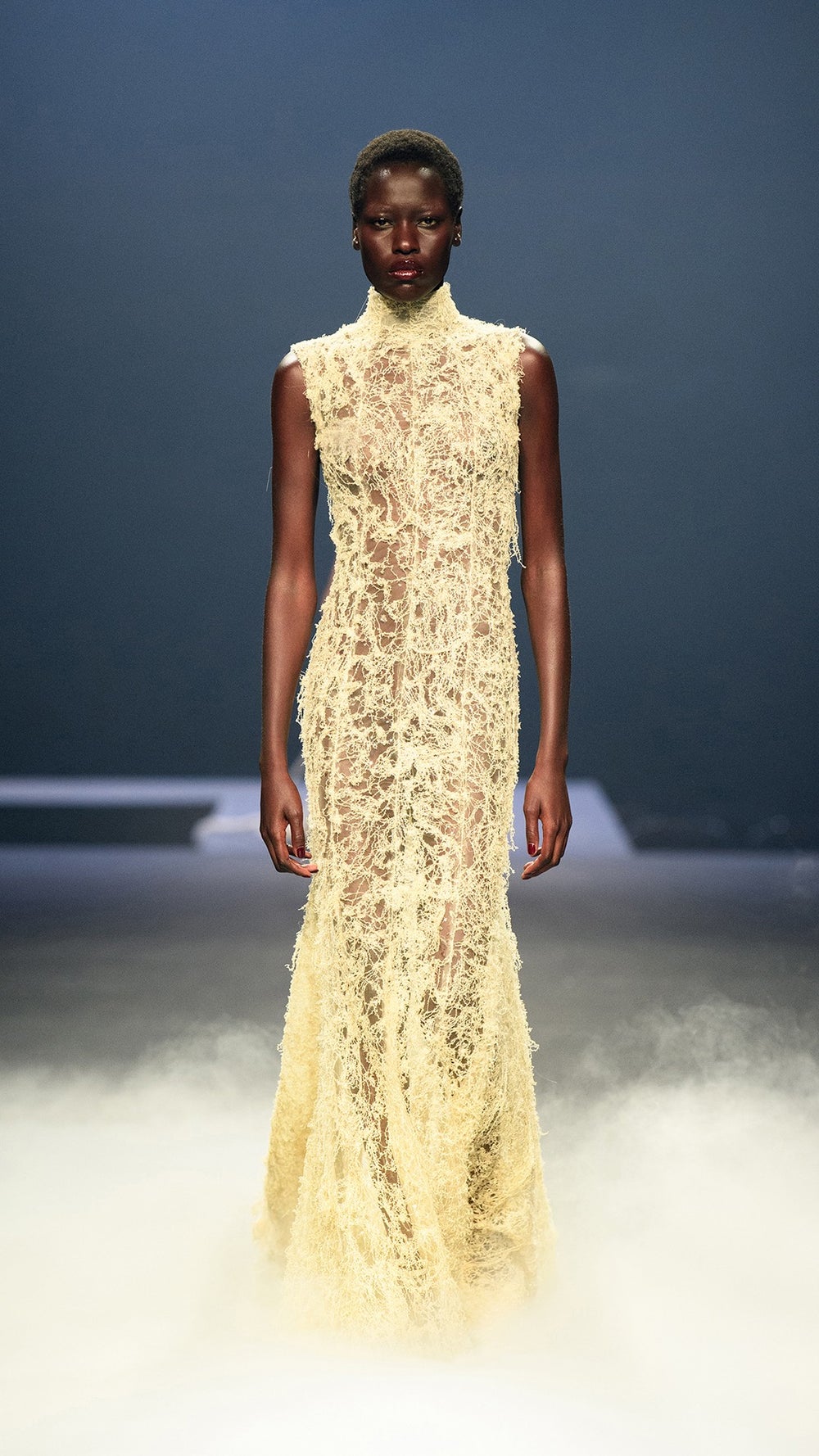 look 5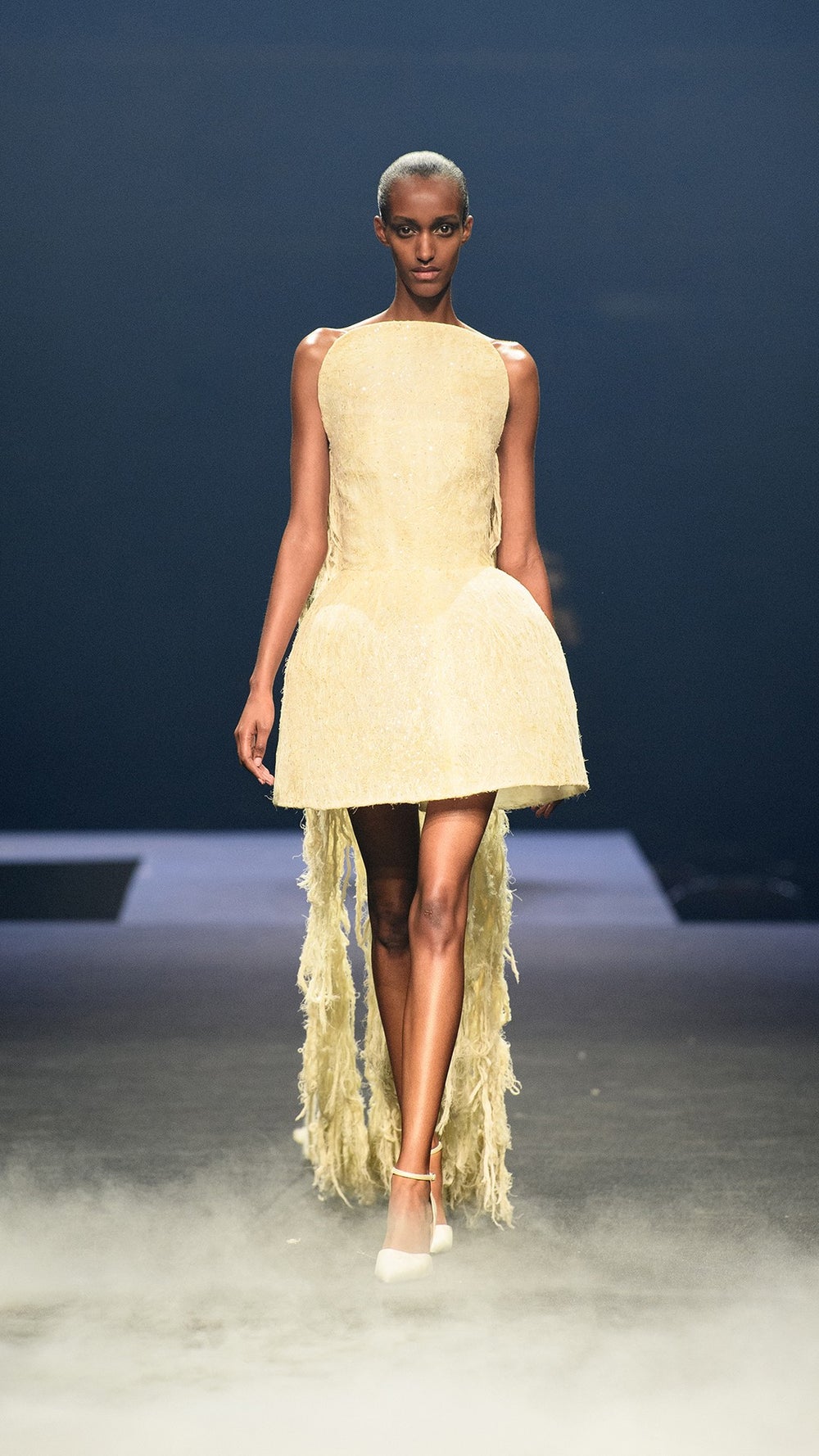 look 6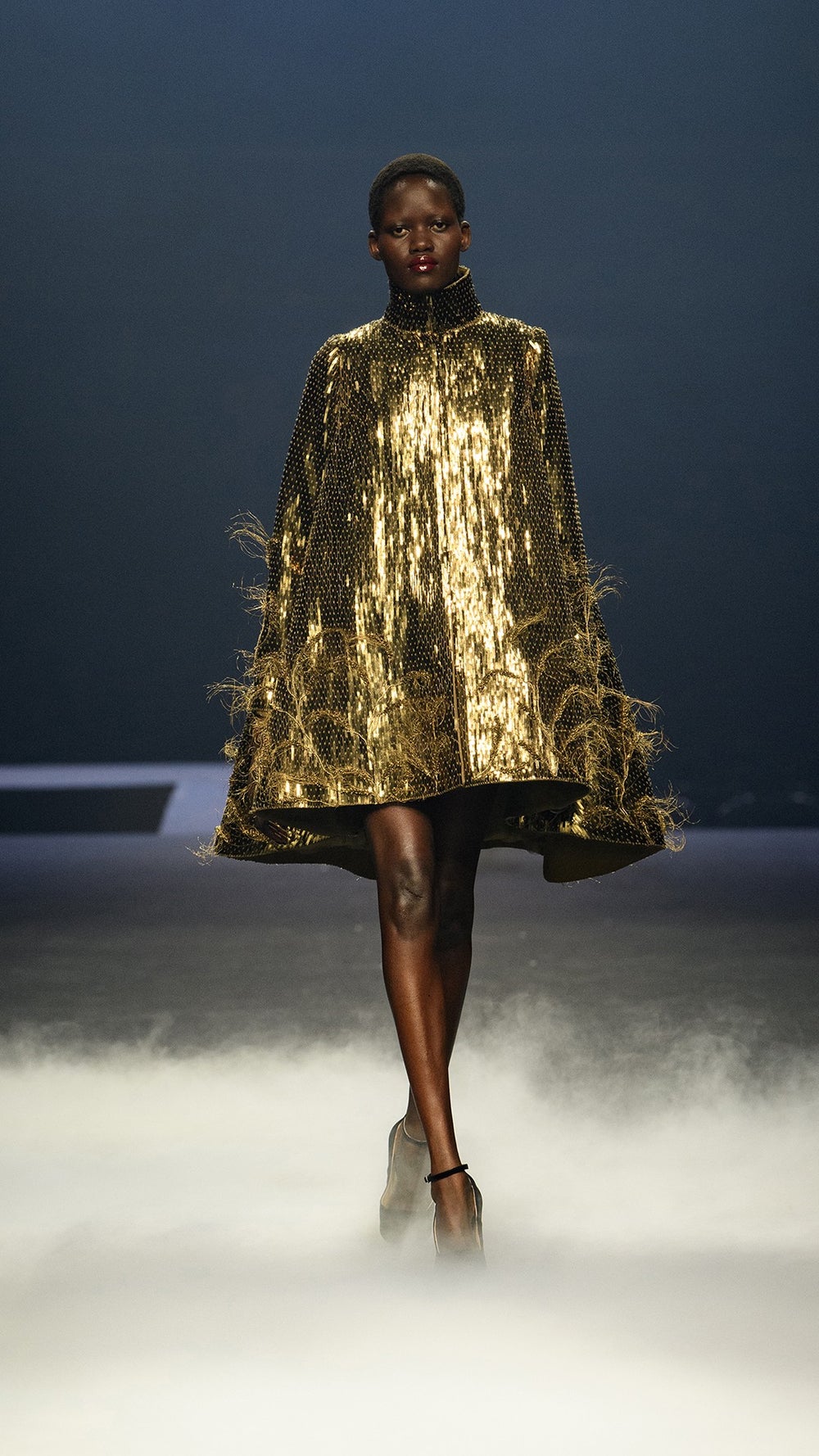 look 7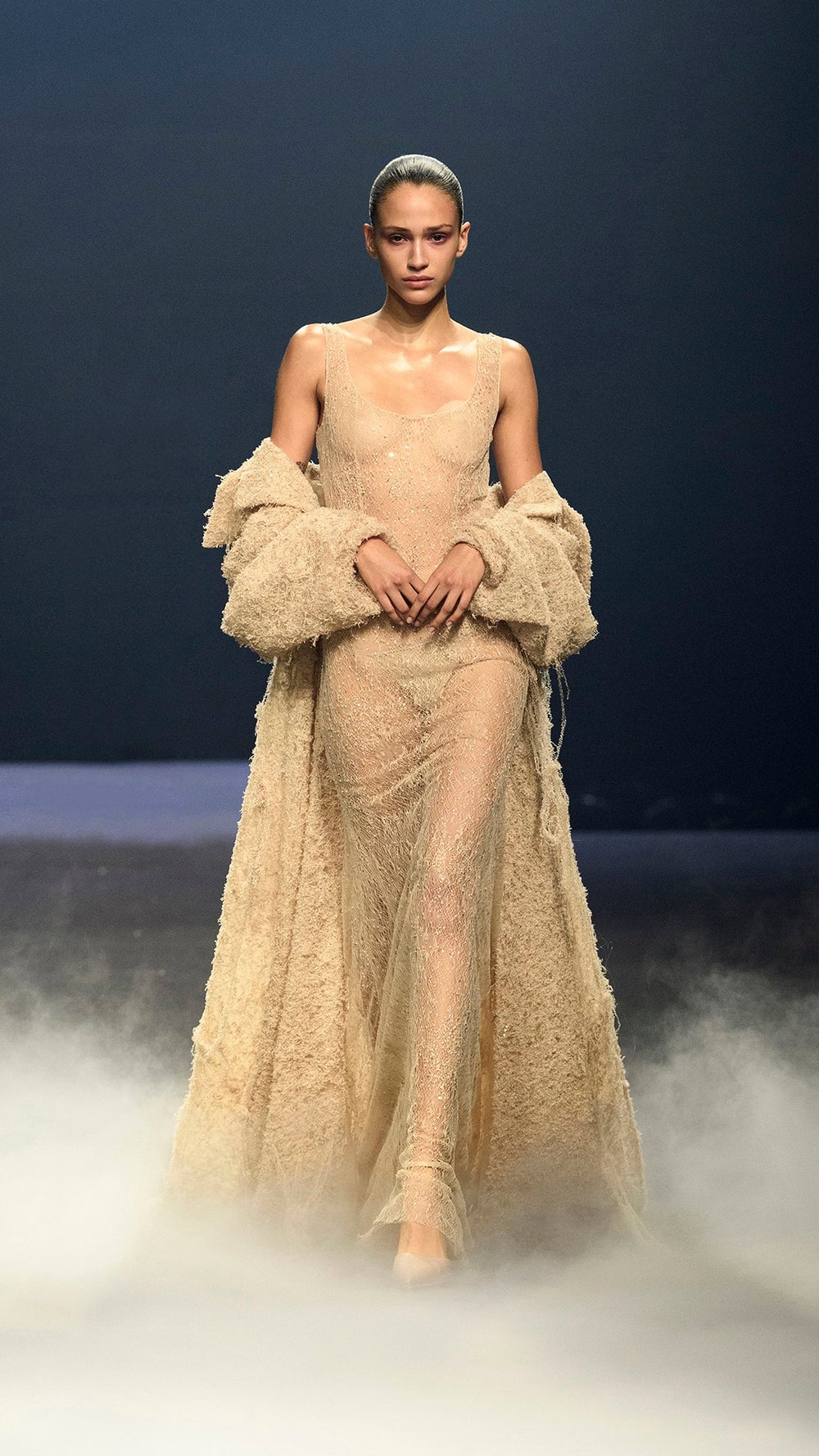 look 8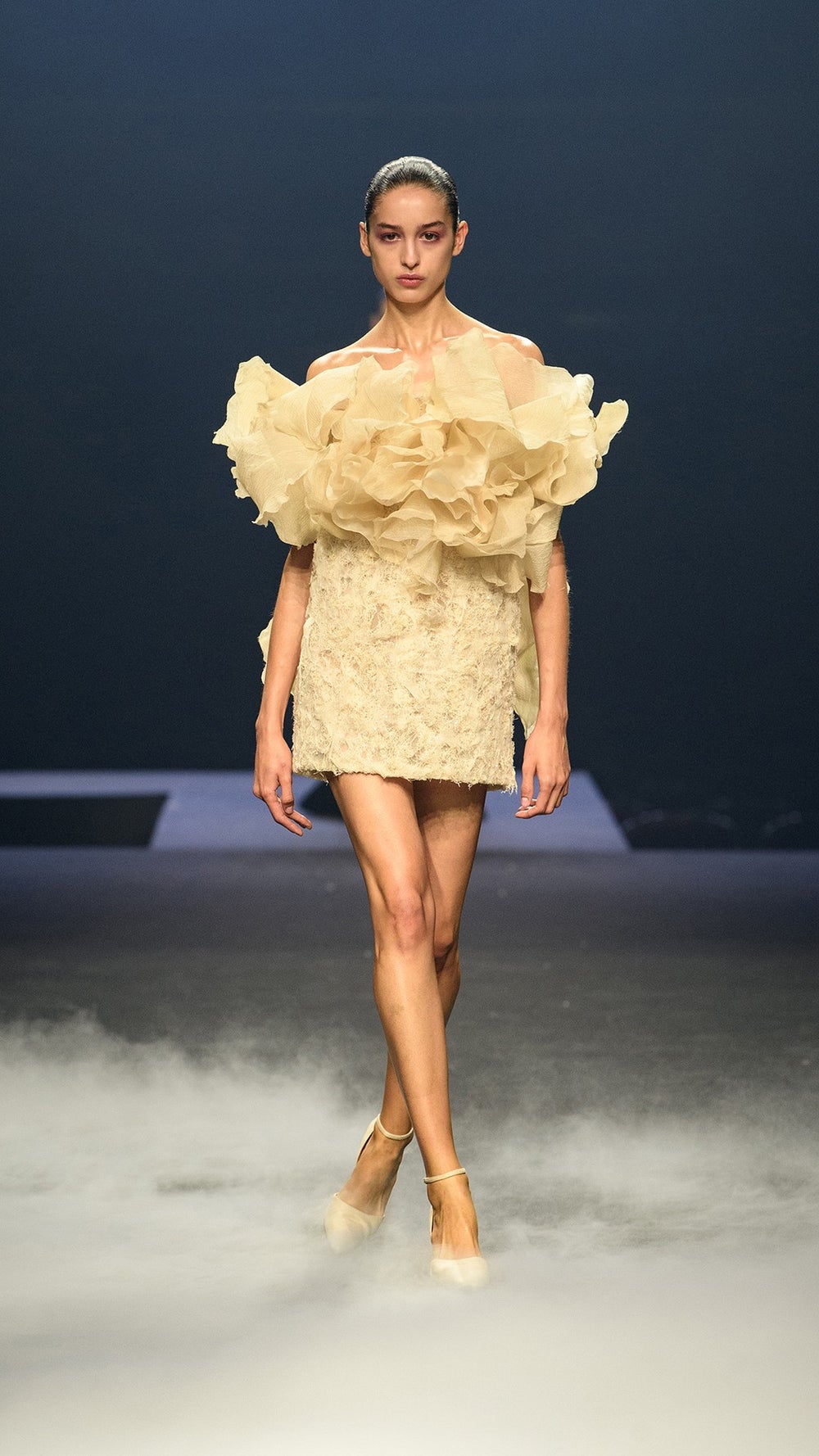 look 9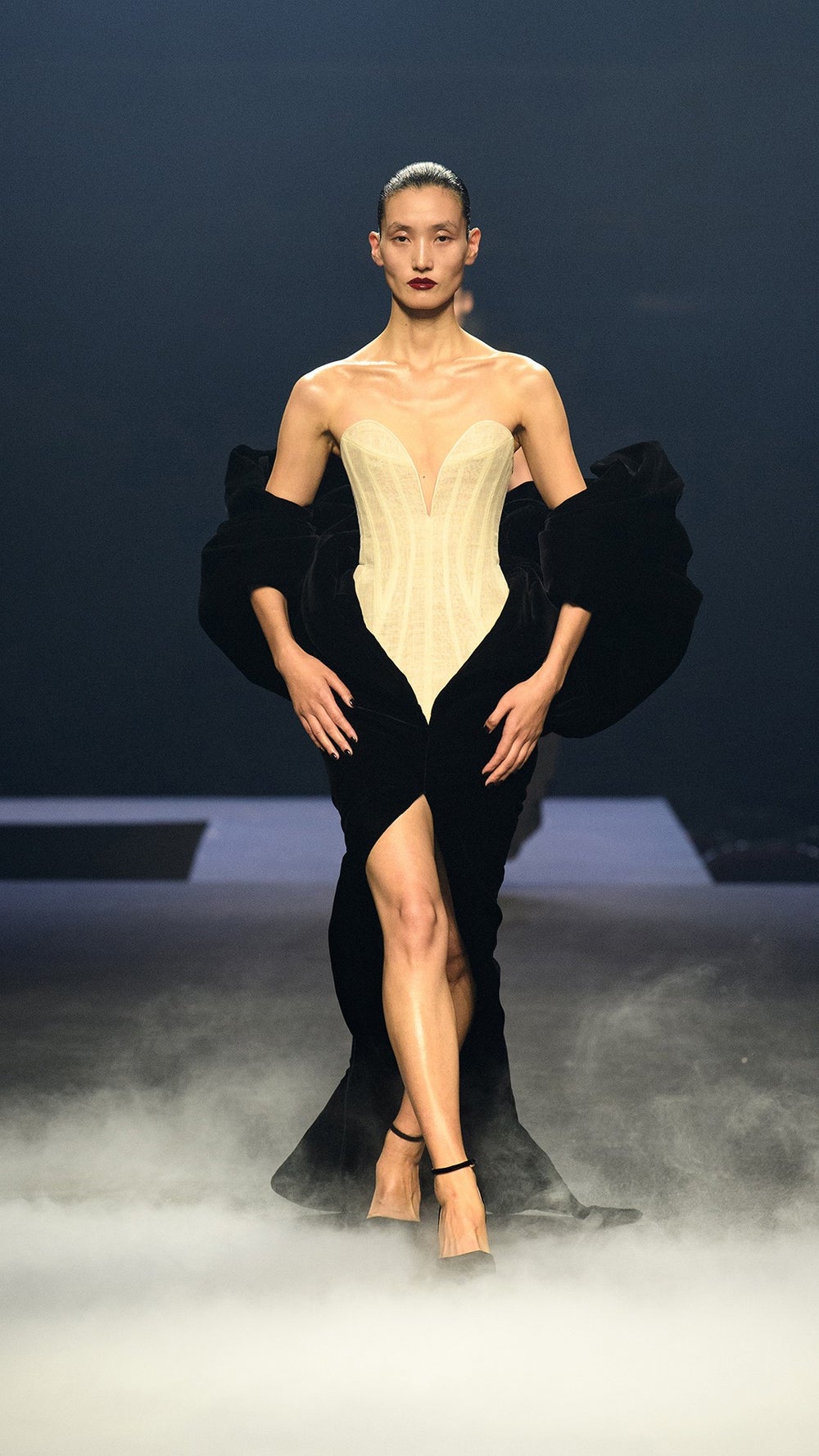 look 10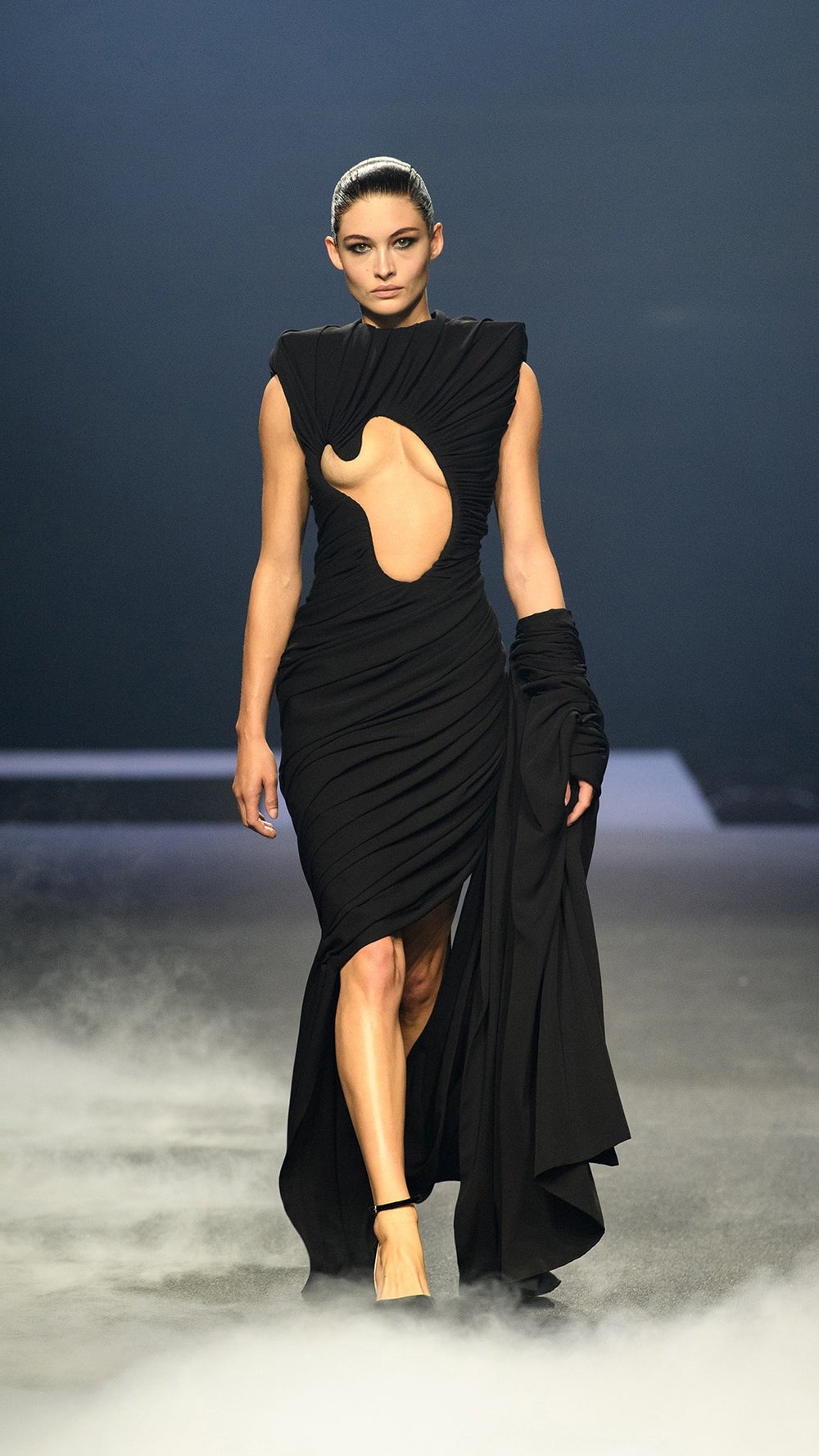 look 11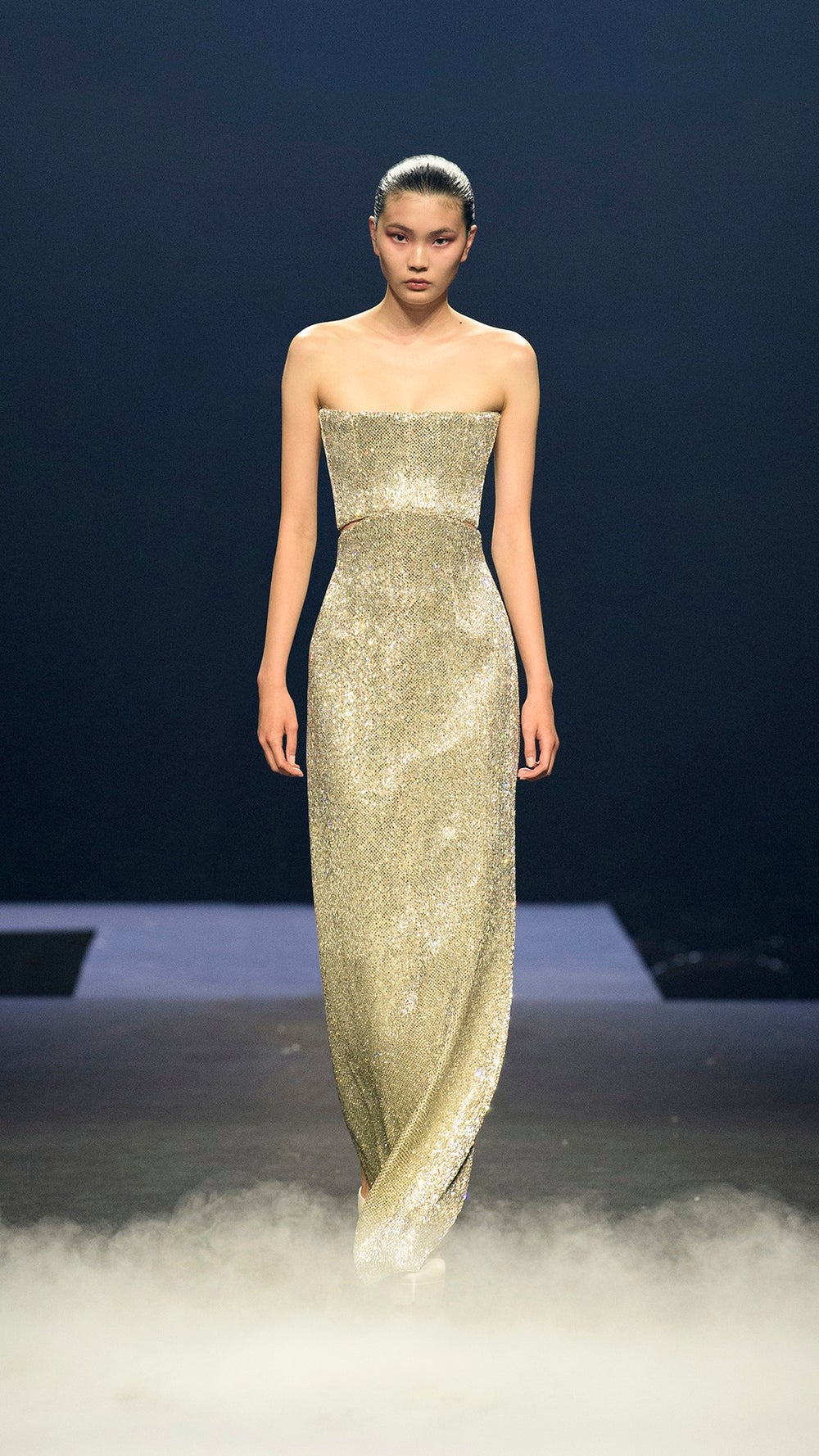 look 12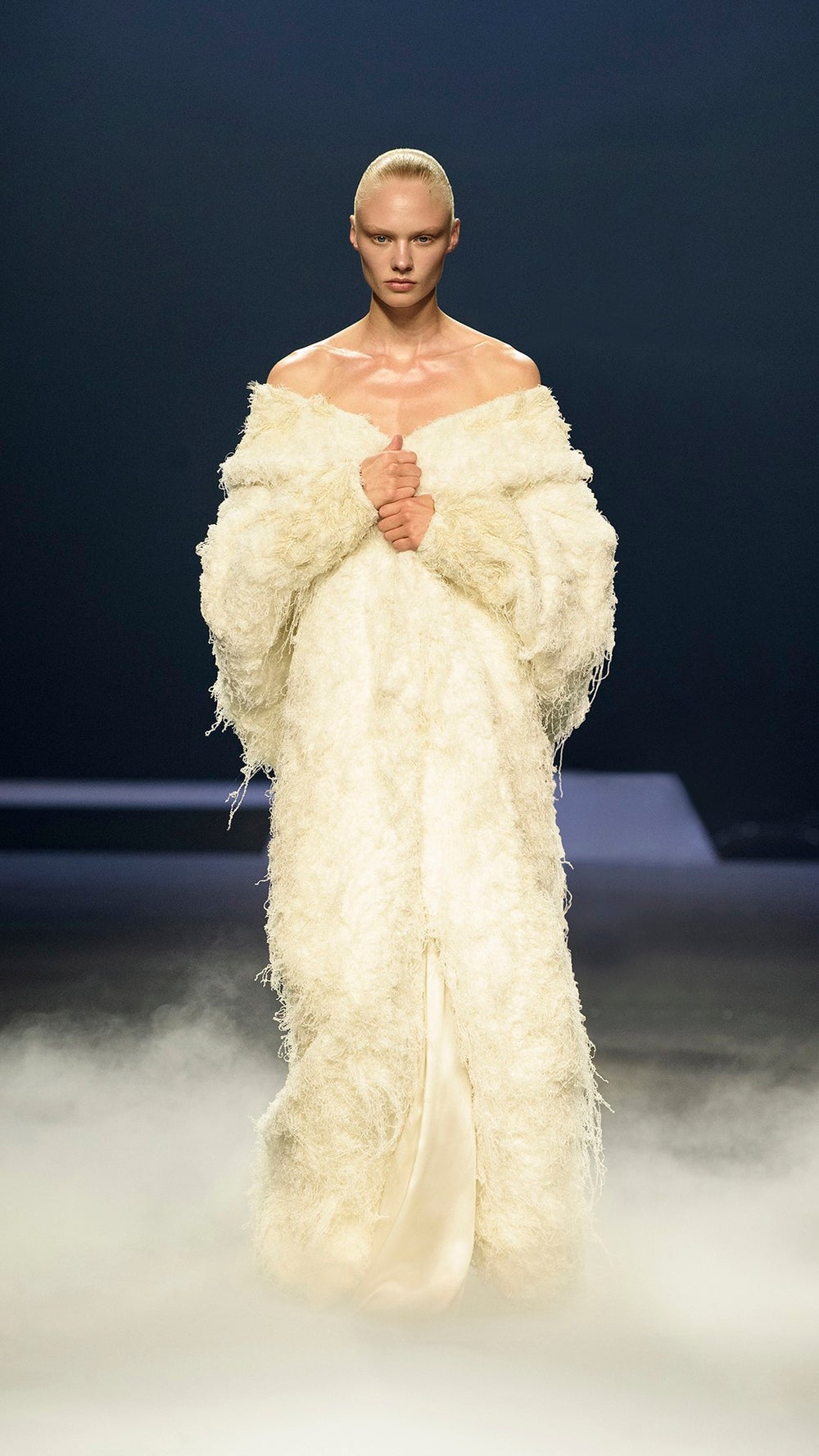 look 13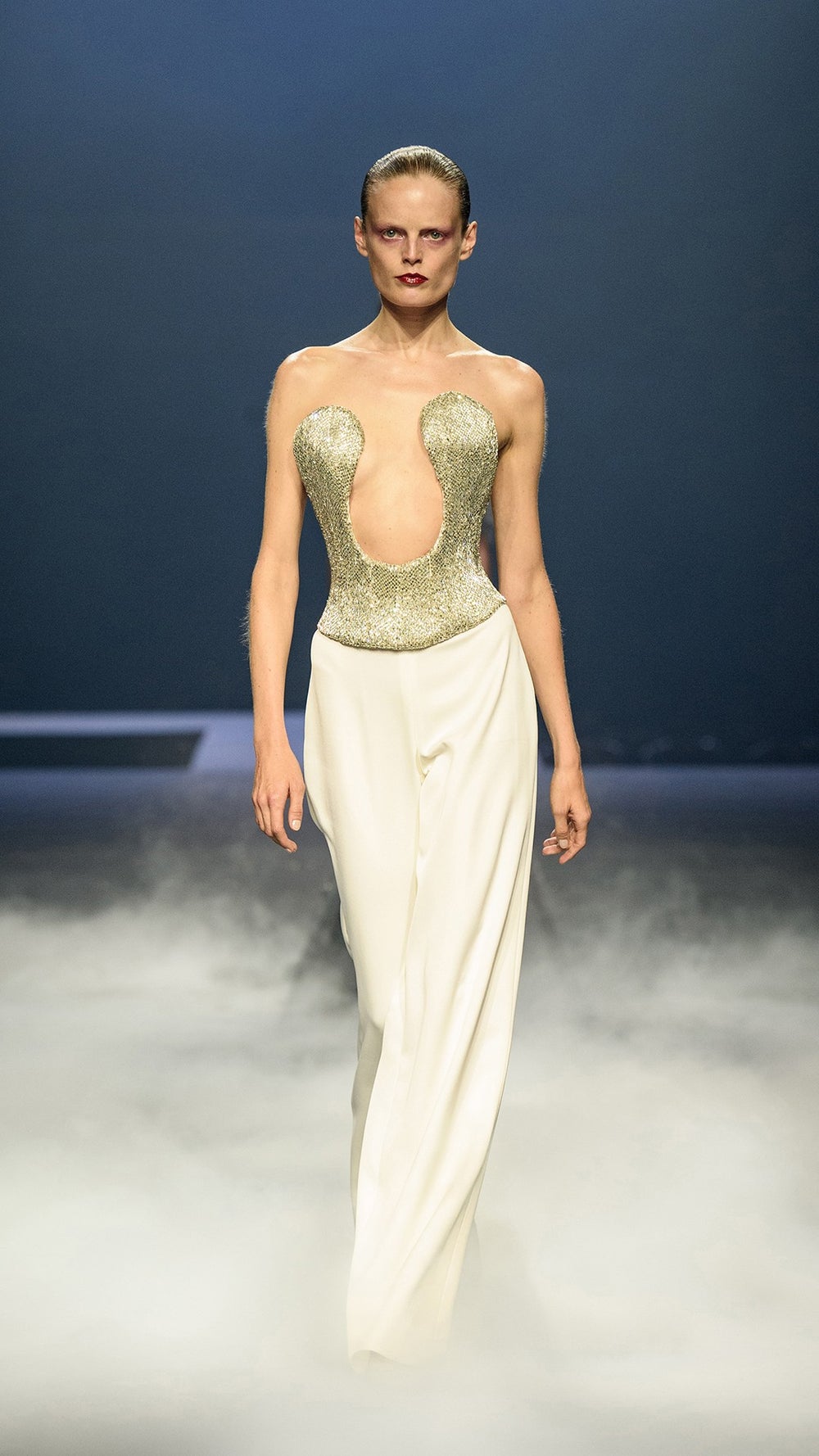 look 14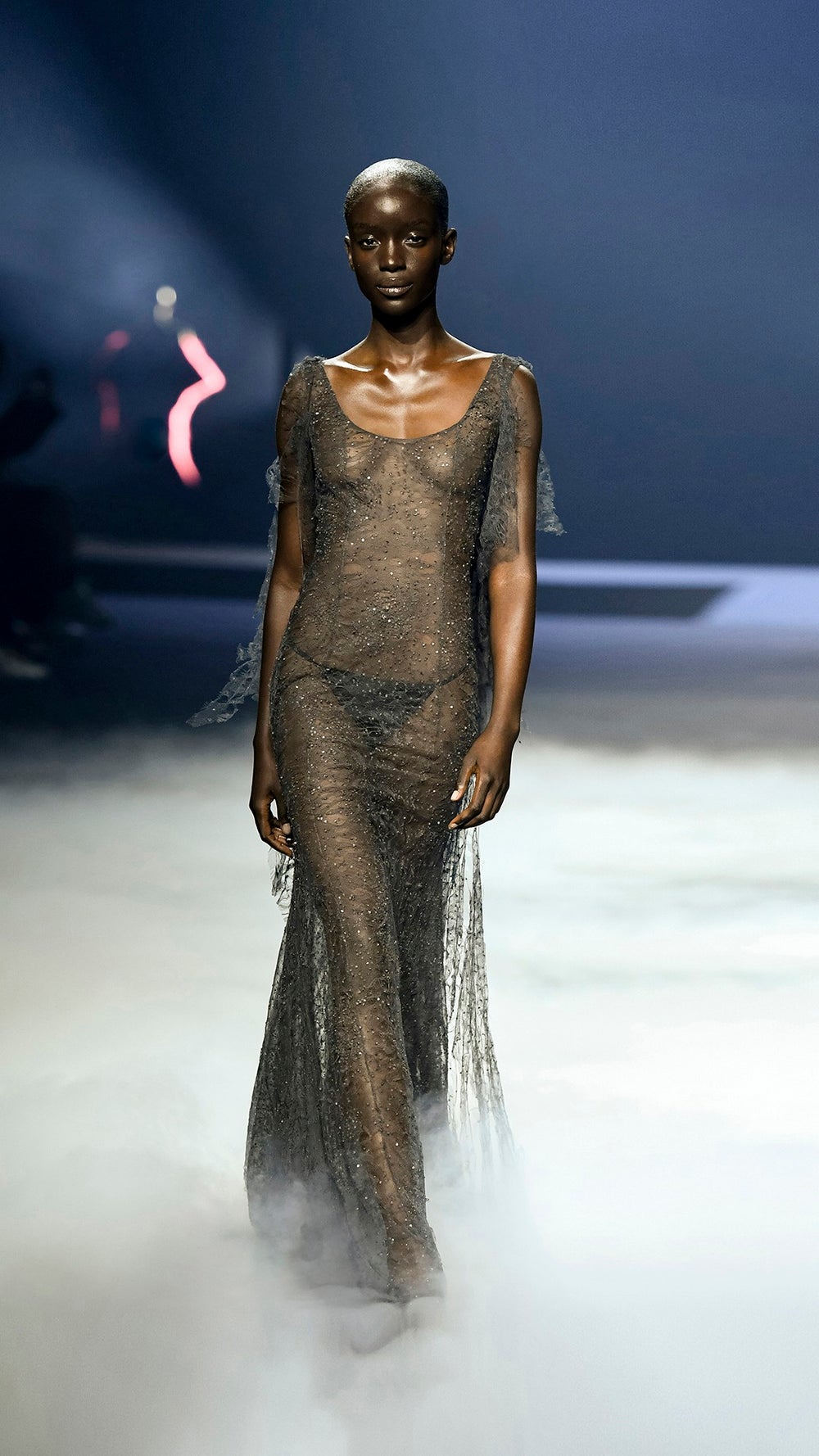 look 15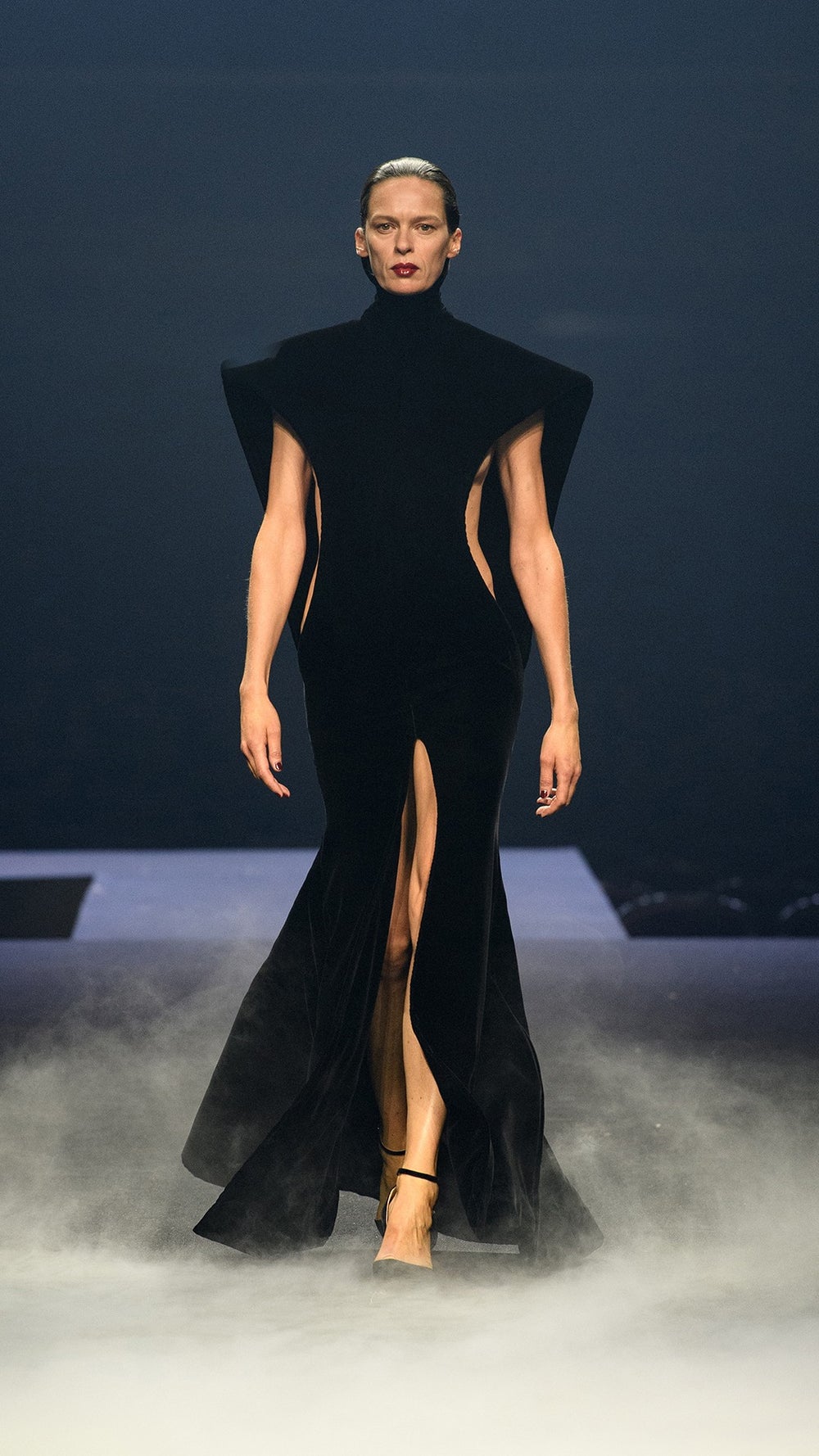 look 16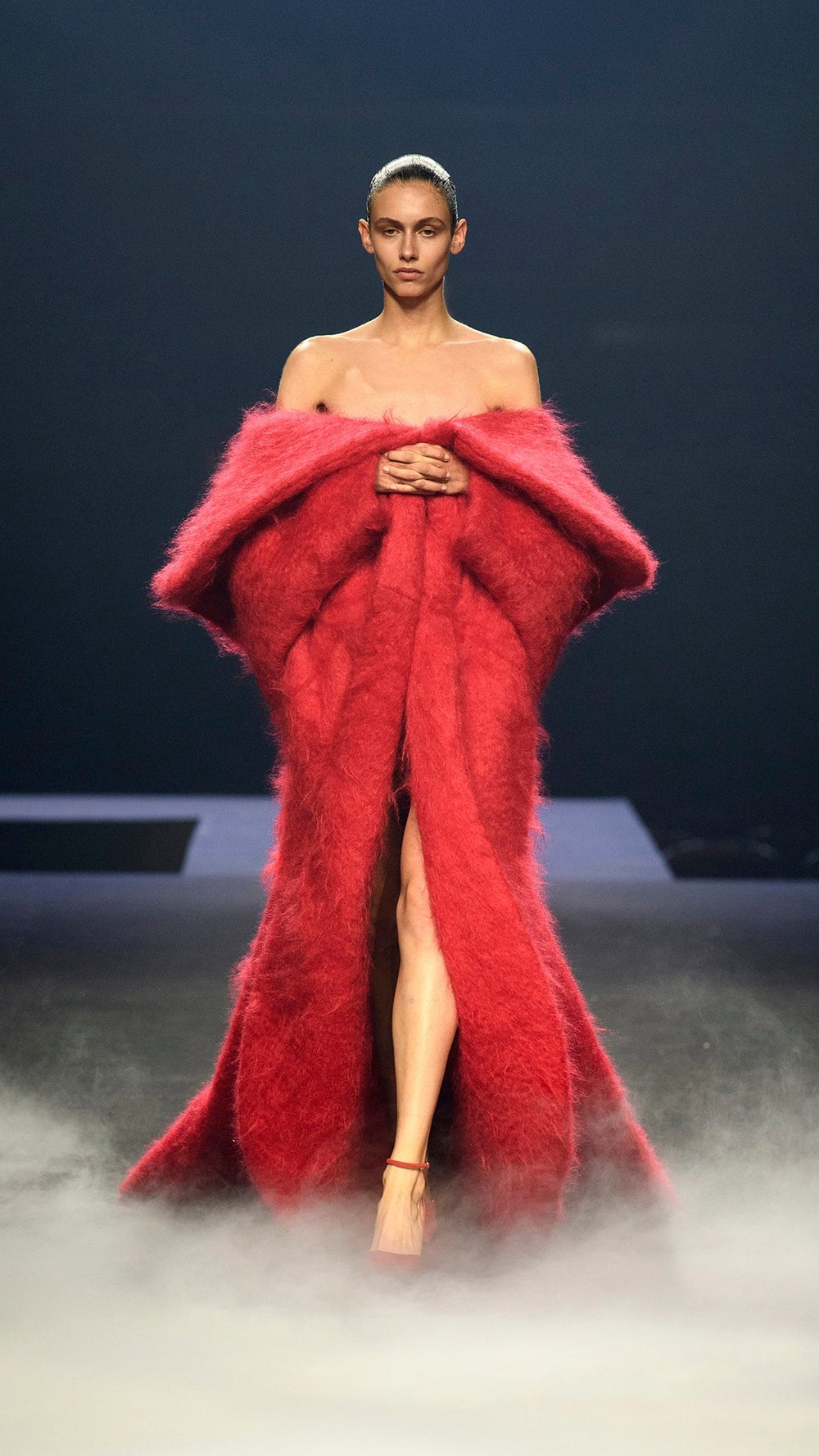 look 17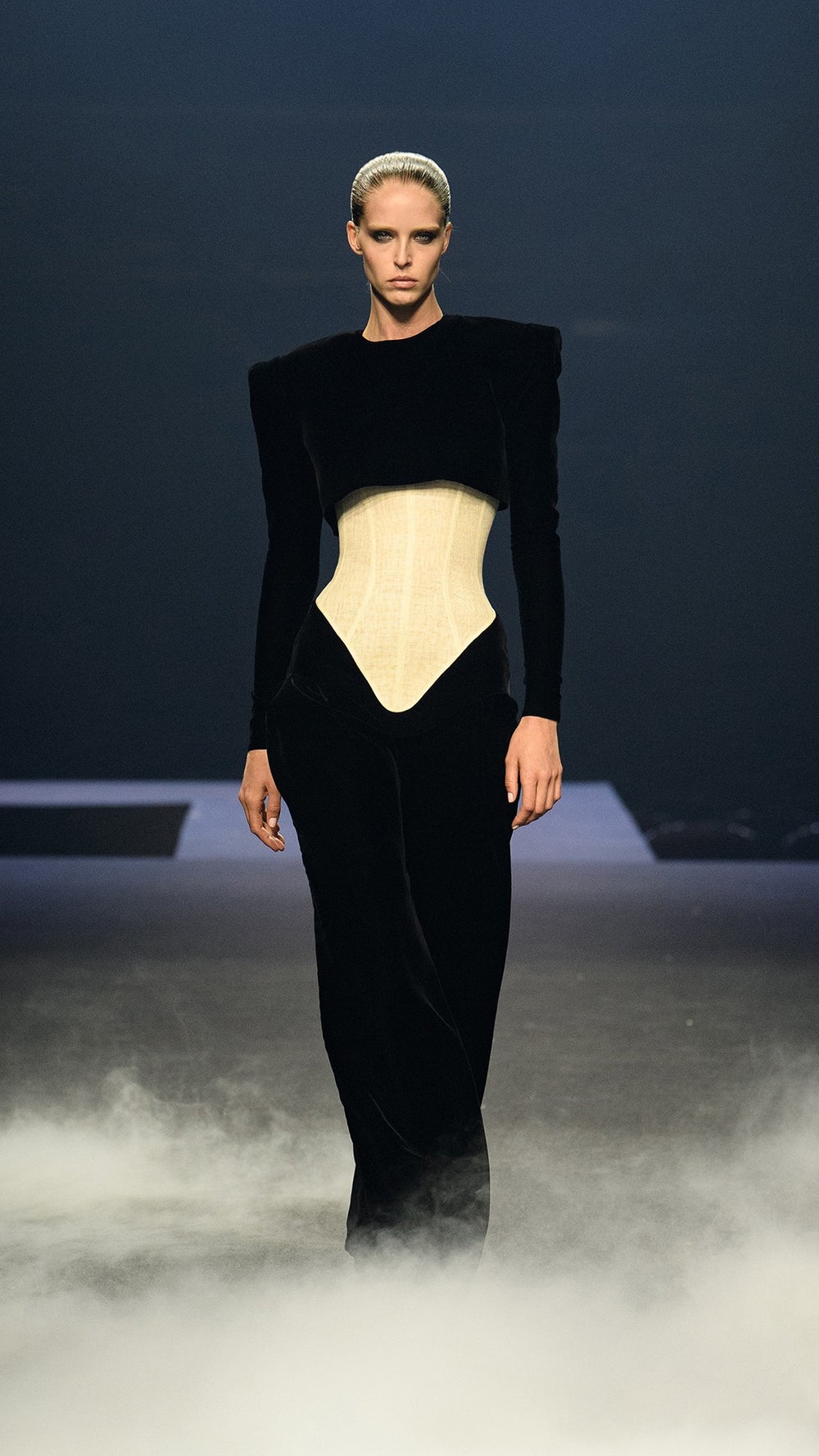 look 18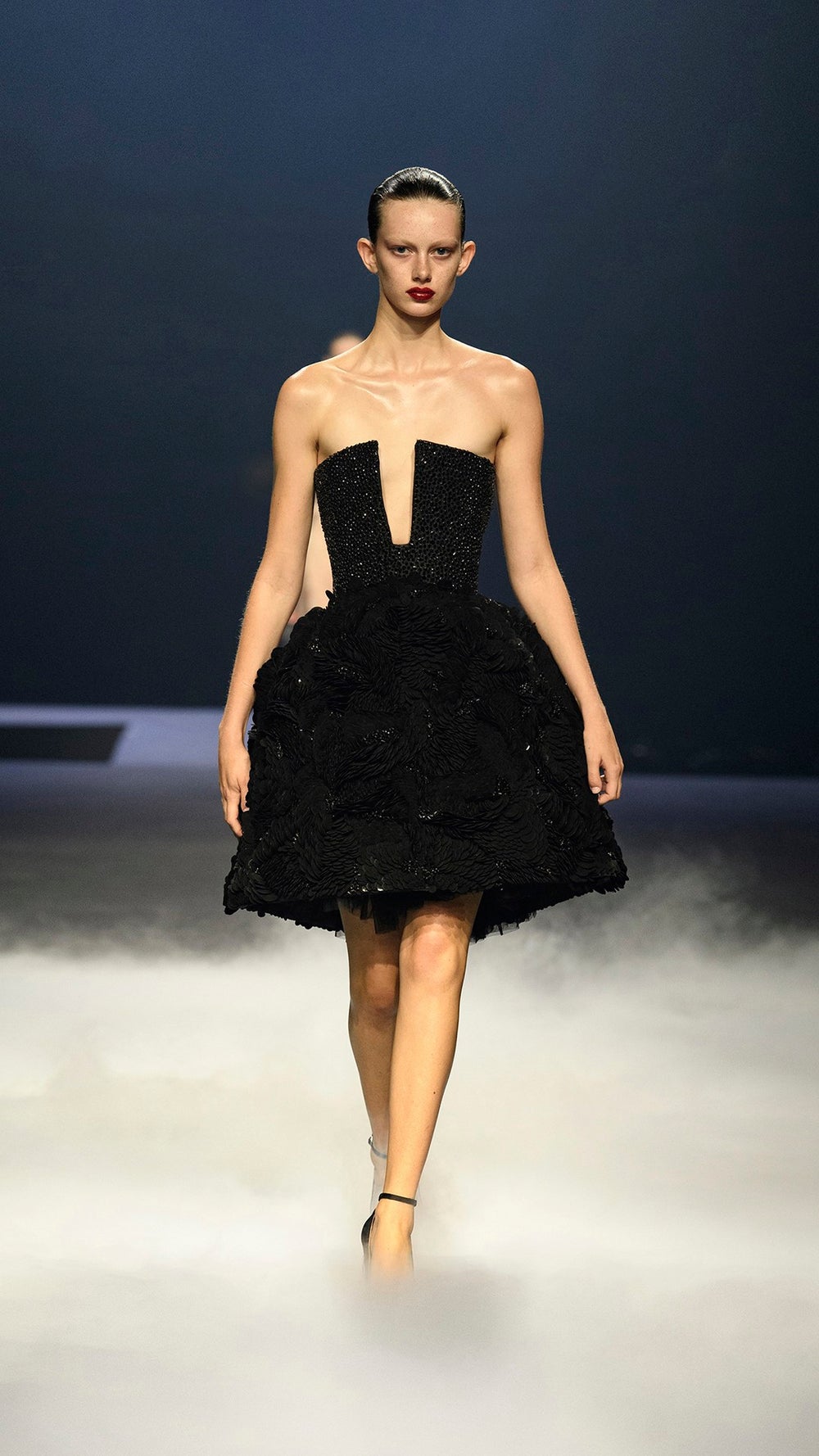 look 19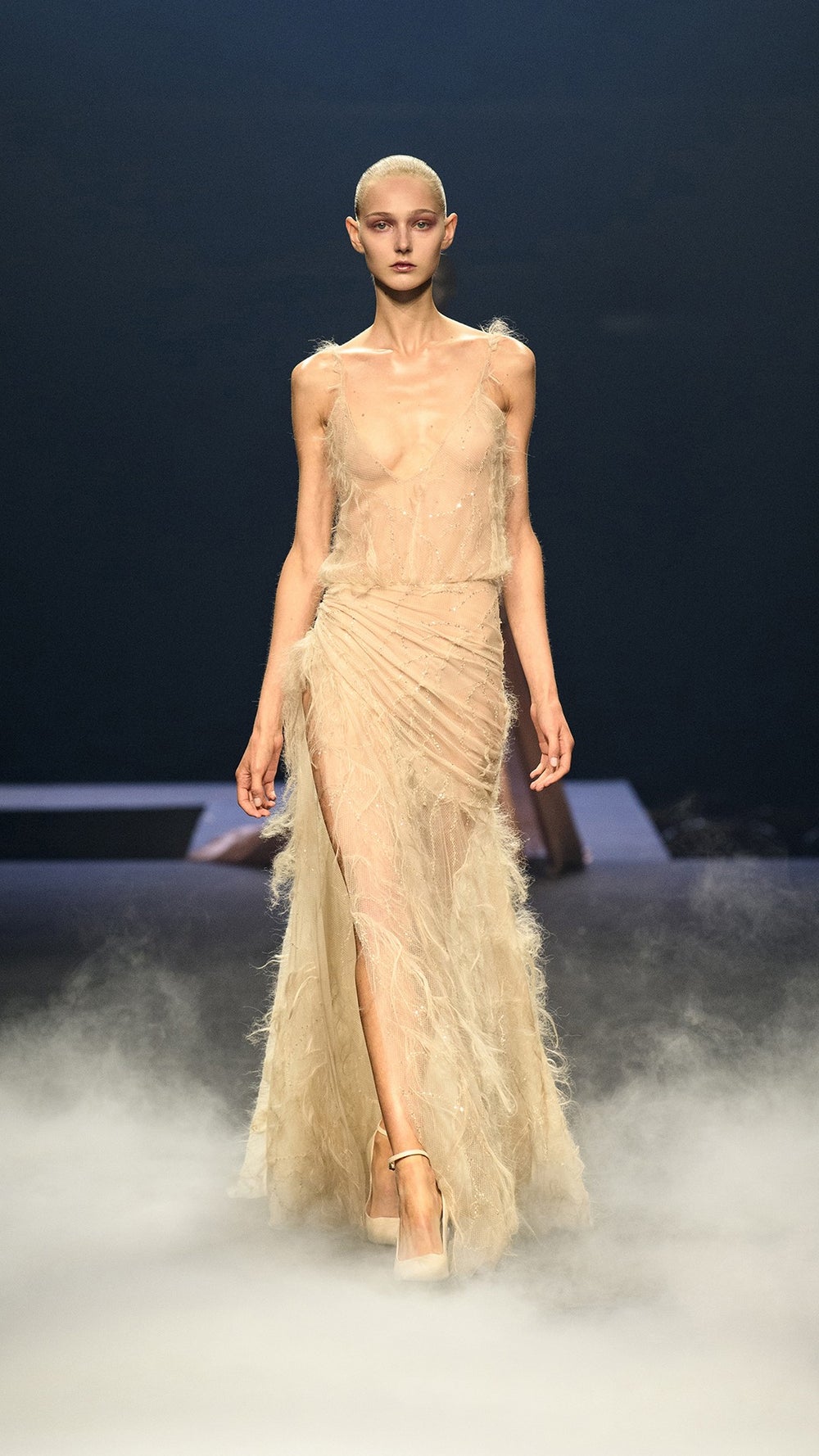 look 20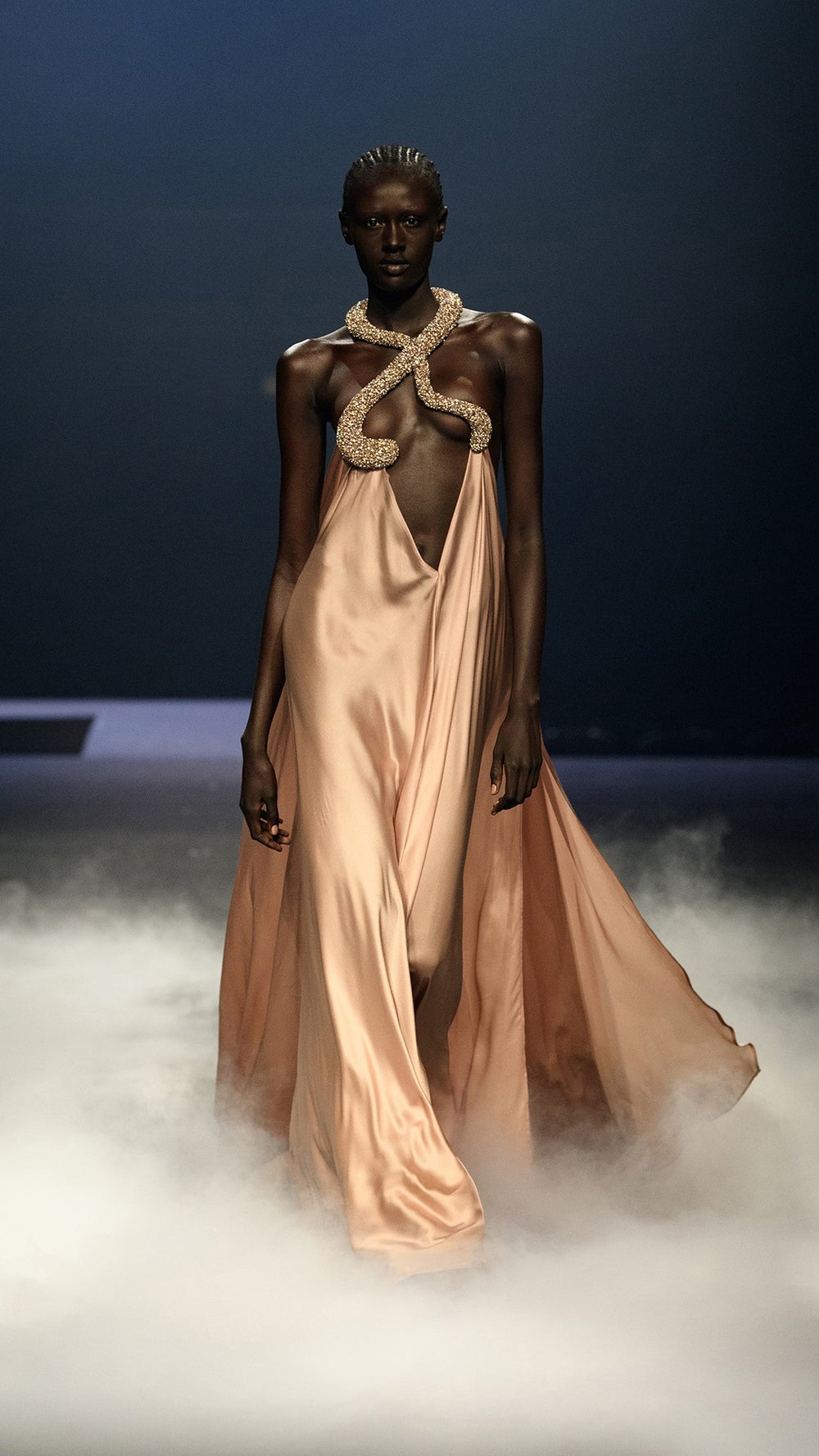 look 21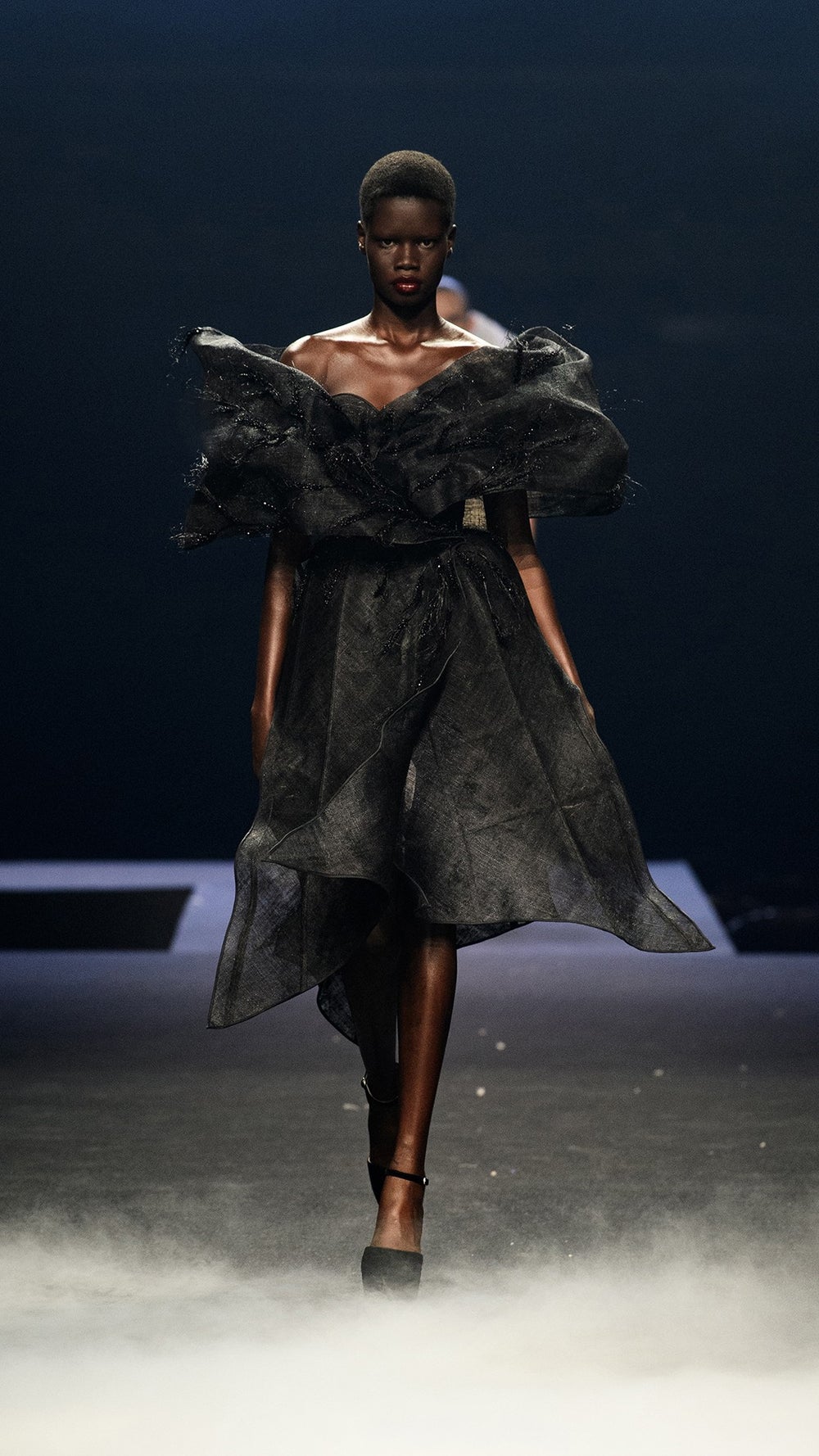 look 22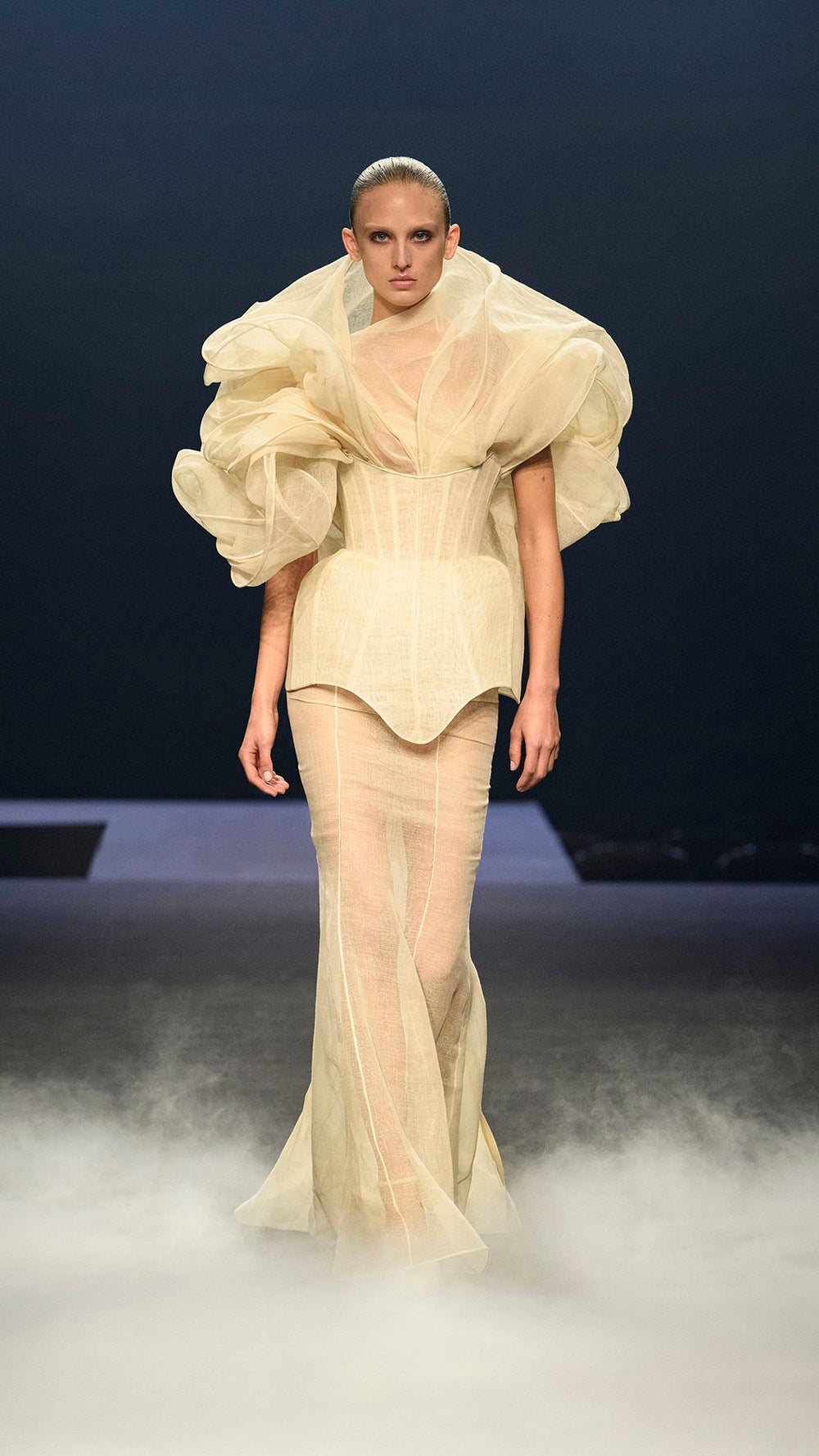 look 23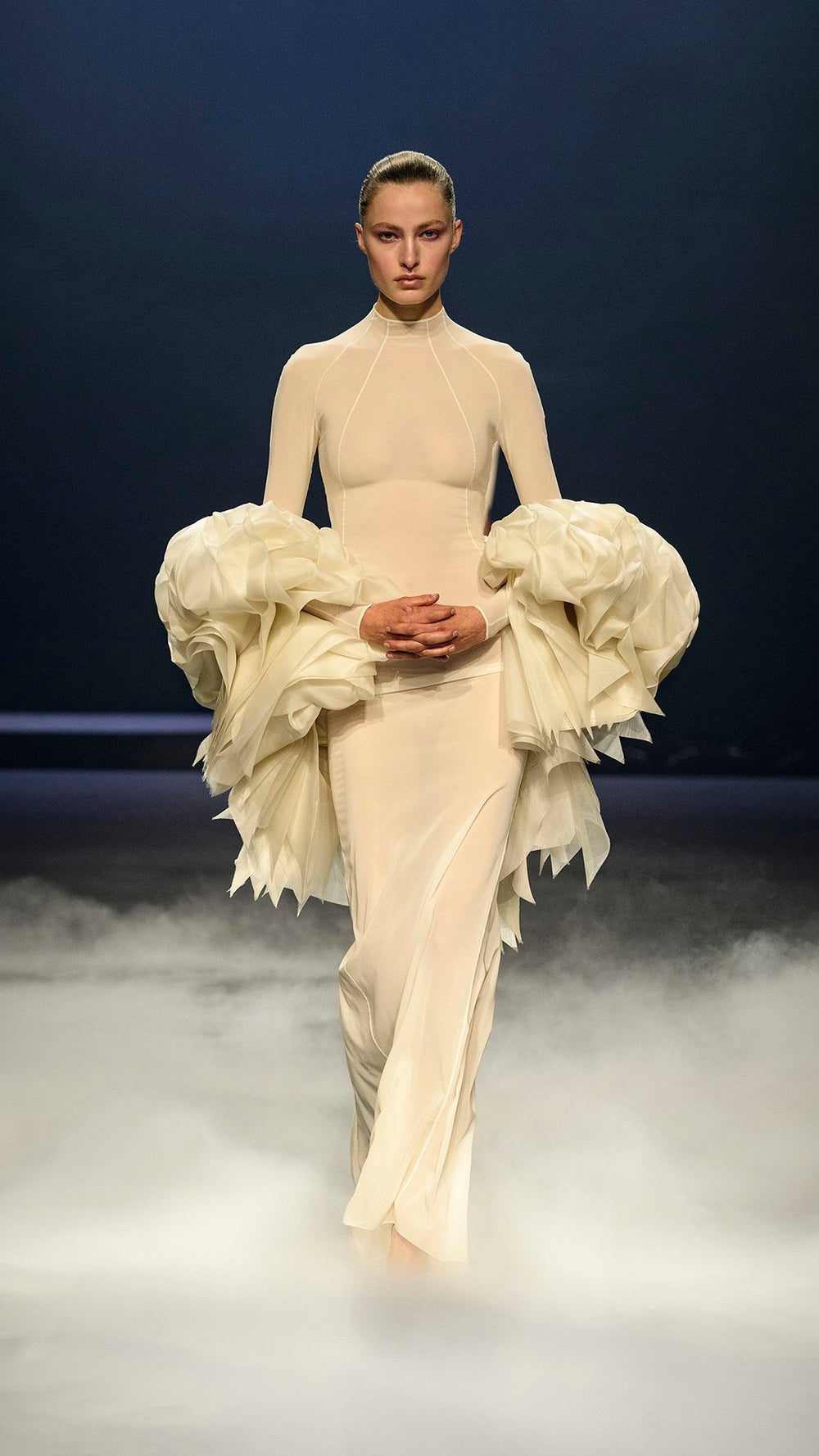 look 24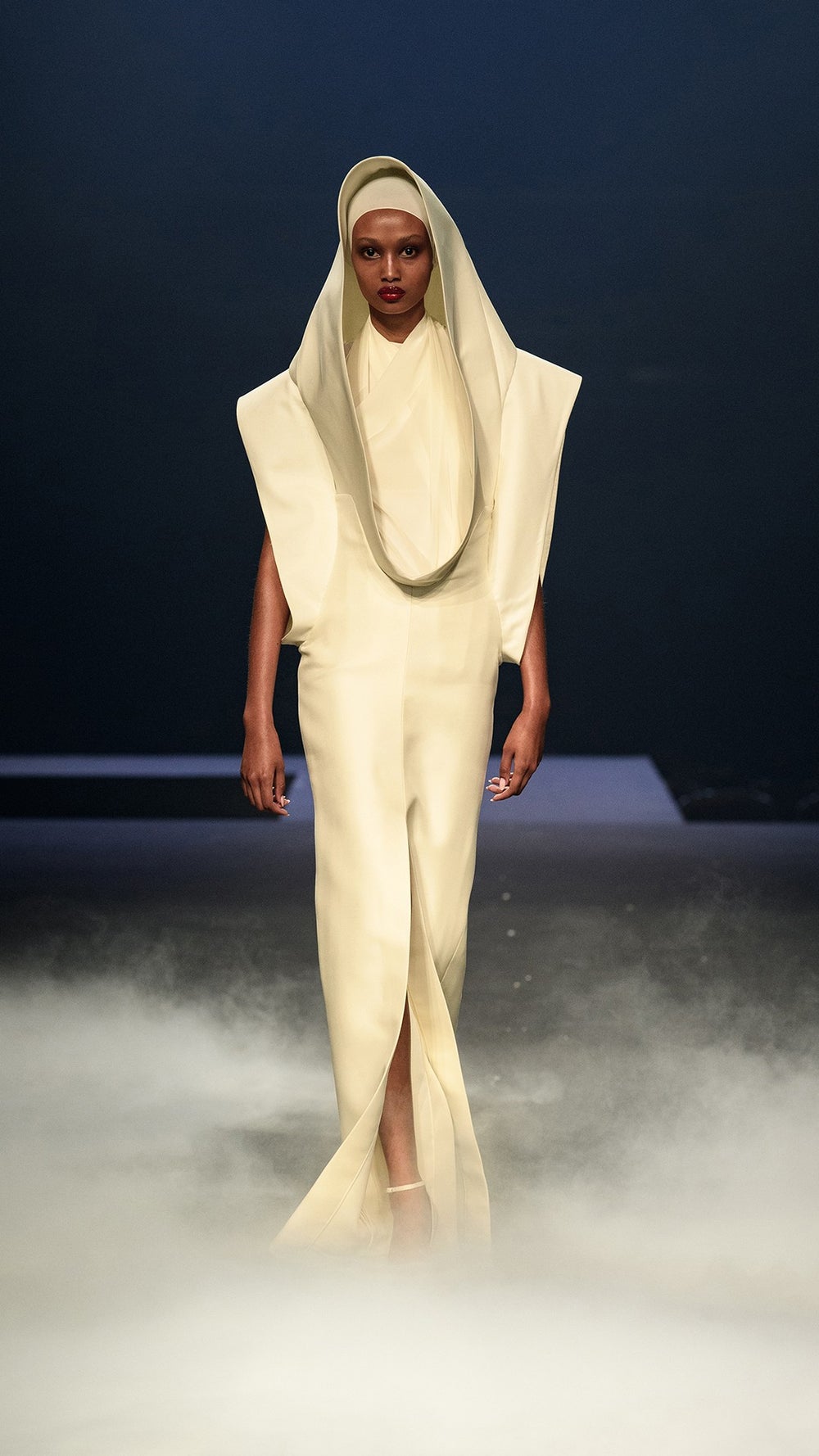 look 25
Ashi Studio's Fall/Winter 2023 couture collection, inspired by Patrick Süskind's literary masterpiece Perfume, is a testament to the designer's unparalleled mastery of volume and a relentless pursuit of purity in every line. In a harmonious fusion of passion, obsession, and mystery, the collection breathes life into dramatic silhouettes, capturing the raw essence of an art form. Much like the extraction process that transforms the soul of a plant into fragrance, Ashi employs meticulous craftsmanship to resurrect intangible concepts of memory, longing, and scent, translating them into ethereal couture creations.
The designer's unique approach to dressing is one of "undressing," skillfully peeling away layers to reveal the true essence of couture. The journey unfolds organically, beginning with coarse, unadorned materials that gradually evolve into architectural wonders, delicately balancing transparency, opulence, and restraint. A corset dress nonchalantly sheds its dark outer layer, while meters upon meters of ecru organza enshroud the body with the suggestive allure of a silken sheet. Diaphanous billows of fabric mimic the lingering trail of a fragrance, sensually enveloping the head, yet leaving the shoulders and bust provocatively exposed.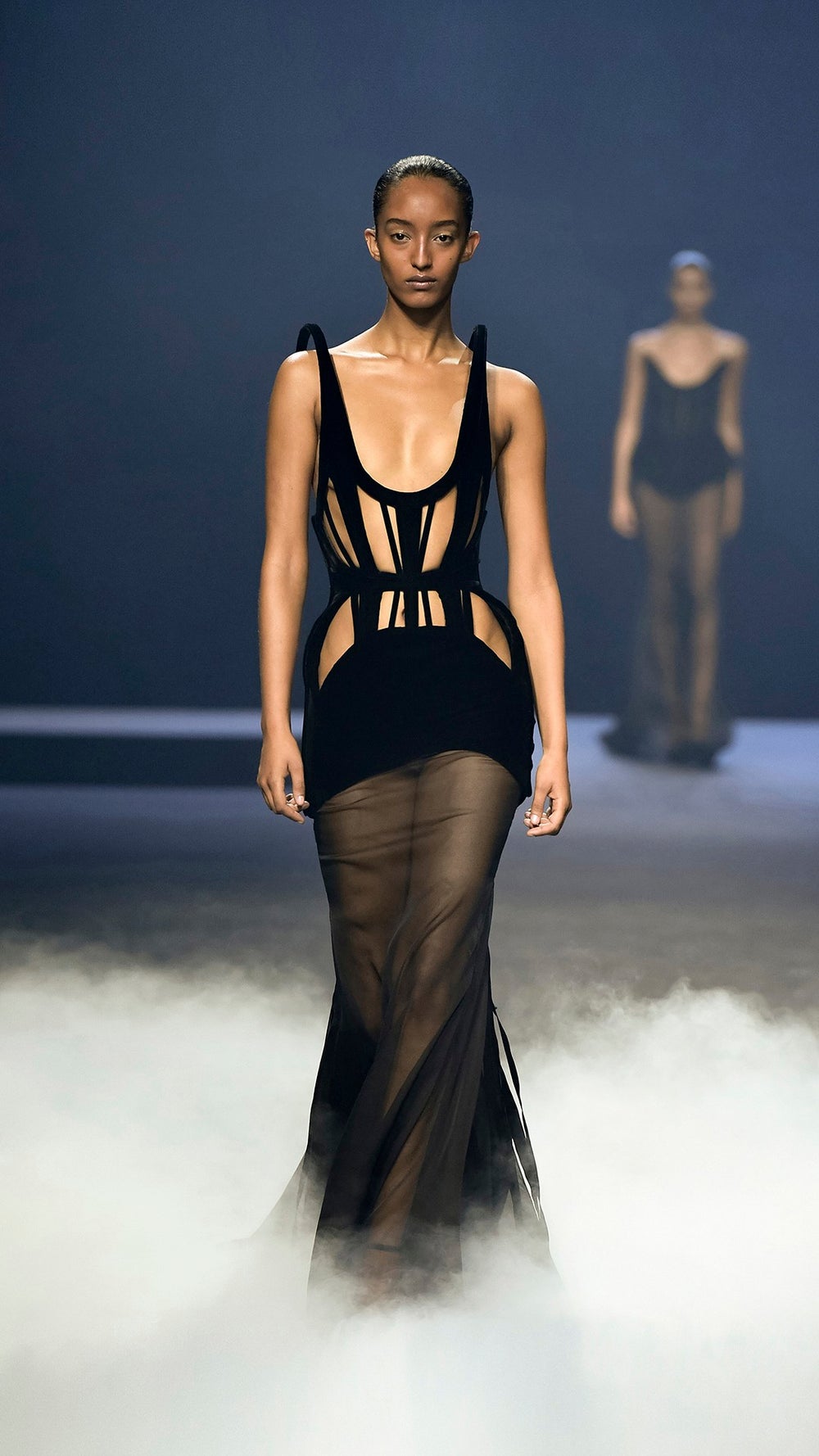 ASHI STUDIO
An S-curved silhouette contours the body with the same precision as a modern perfume bottle, with strategically placed cut-outs that celebrate the inherent beauty of the female form. Vintage flacons serve as inspiration for origami-like folds on an evening gown, crafted meticulously from an astonishing 150 meters of fabric. These flacons also find expression as shoe heels, molded from an ombré resin that cleverly simulates a bottle that is half-full. The illusory velvet textures (in reality, delicate grass mesh), pay homage to the time-honored material still used in perfume extraction today. Intricate embroidery, exquisite beading, and threads reminiscent of coppery perfumery equipment infuse the evening looks with an evanescent shimmer, while a bare back accentuates the interplay between secrets and revelations.
This poetic and enigmatic ode to dark romance comes to life through a cast of models whose diversity beautifully reflects Ashi's Oriental heritage. With a penchant for grandeur, the collection was unveiled at the iconic Théâtre du Châtelet in Paris, adding an air of theatricality to an already intoxicating experience. Steeped in the allure of a signature perfume, the Ashi Fall/Winter 2023 couture collection celebrates self-expression, fluidity, and a voluptuousness tinged with a thrilling sense of danger.