Paris Fashion Week
At Alaïa, Creative Director Pieter Mulier Leaves Little to the Imagination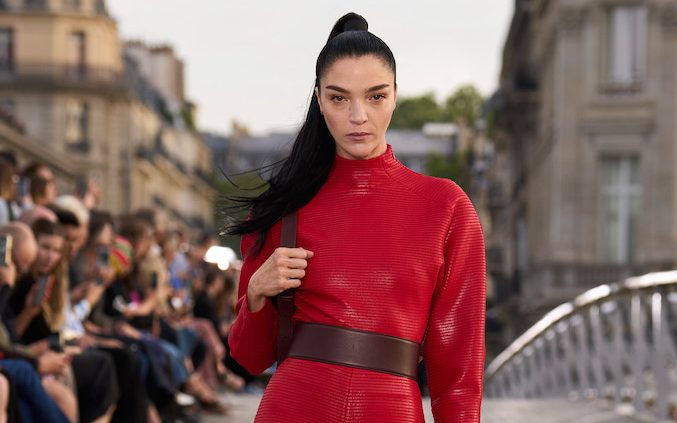 by Grace Gordon
3-minute read
July 3, 2023
At Alaïa, Creative Director Pieter Mulier Leaves Little to the Imagination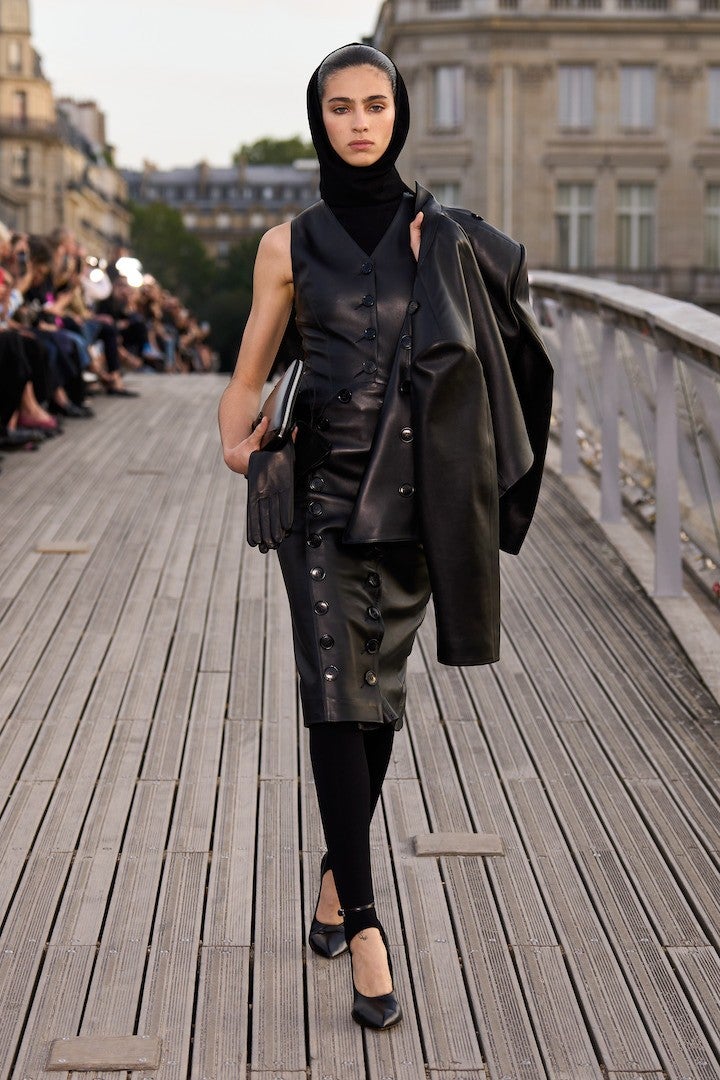 look 1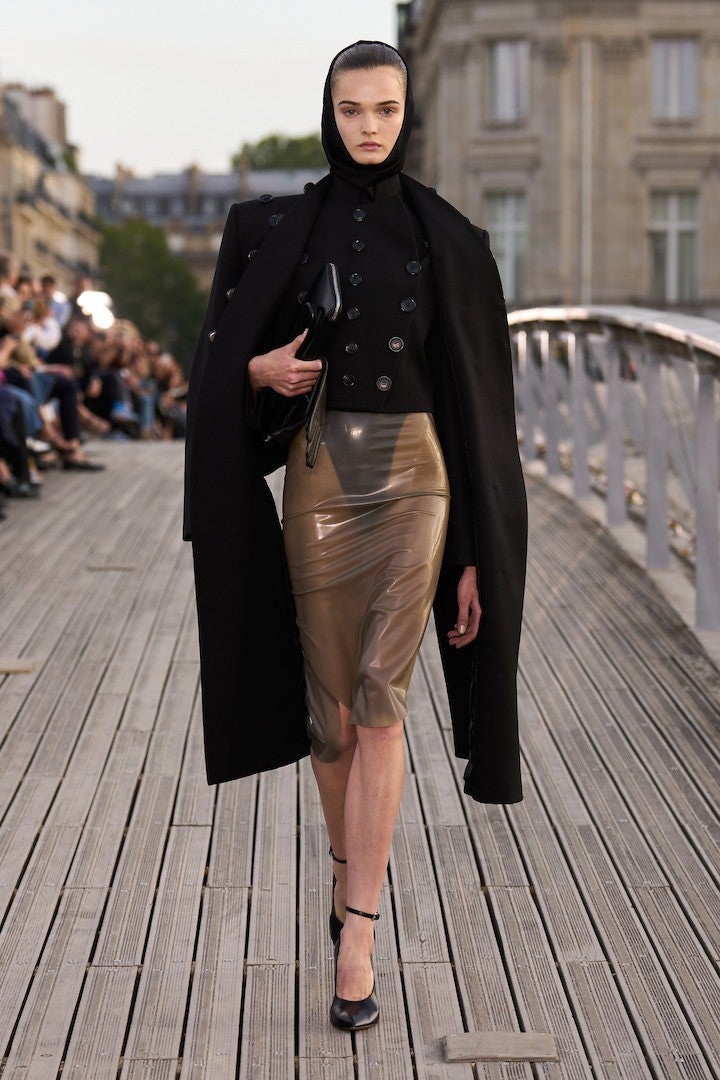 look 2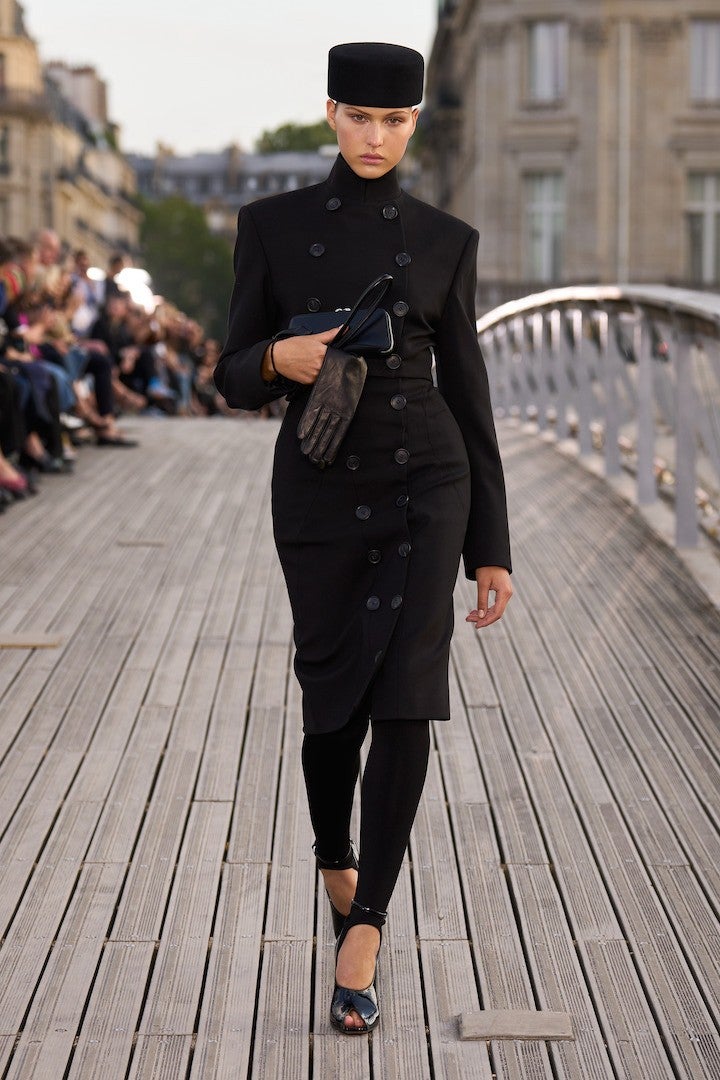 look 3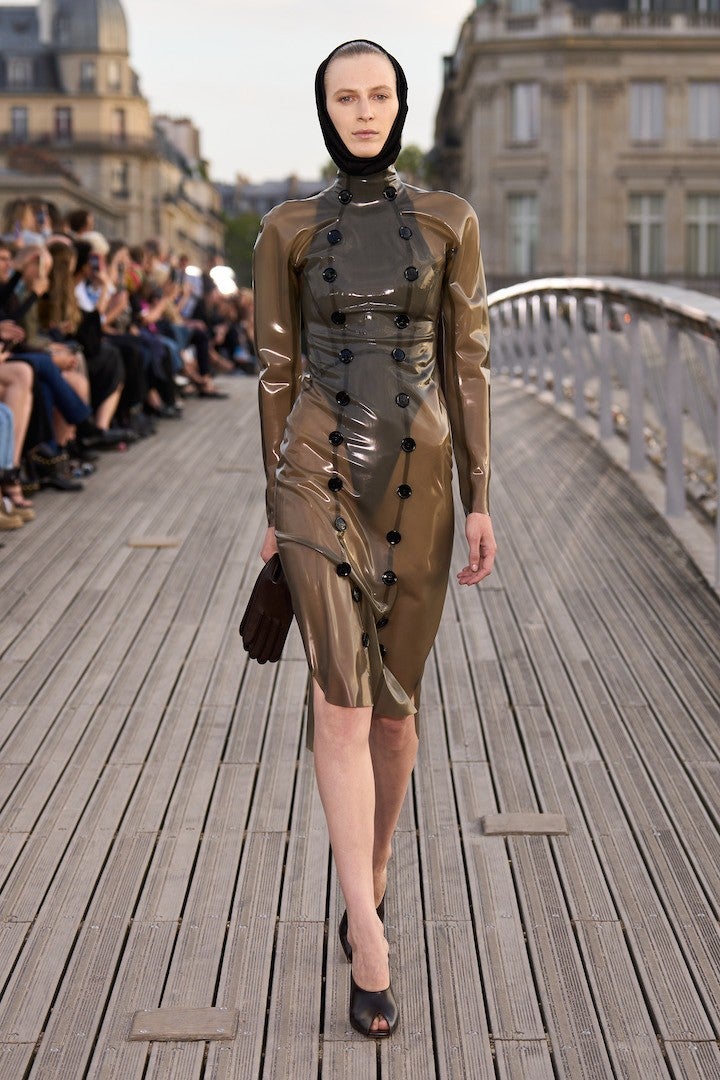 look 4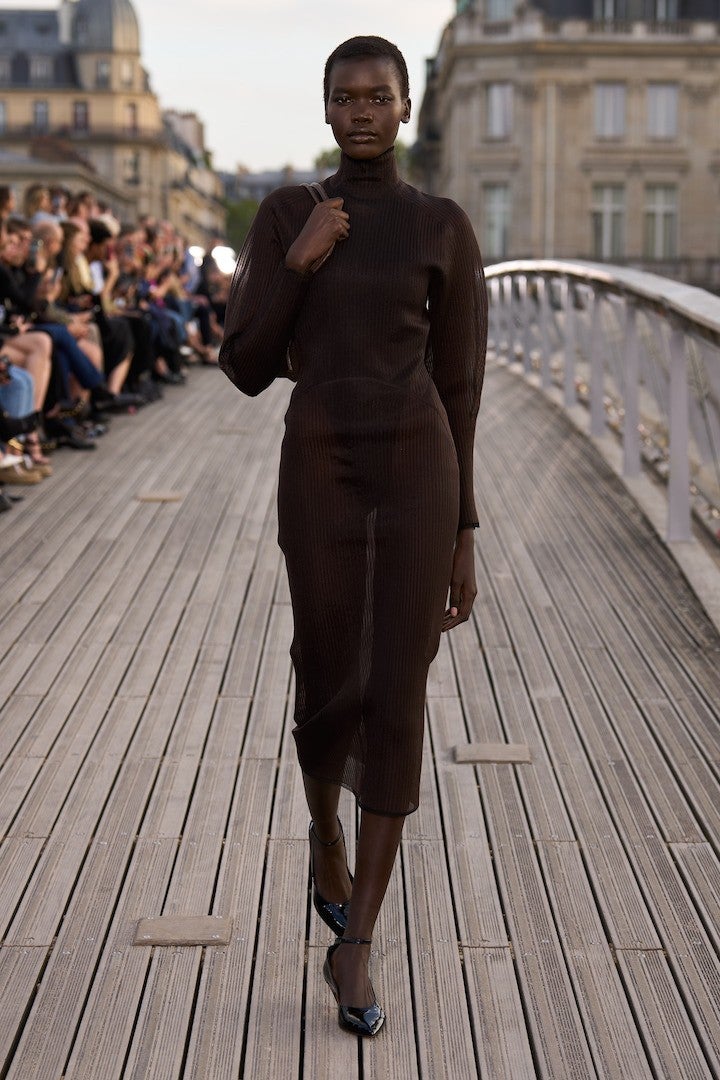 look 5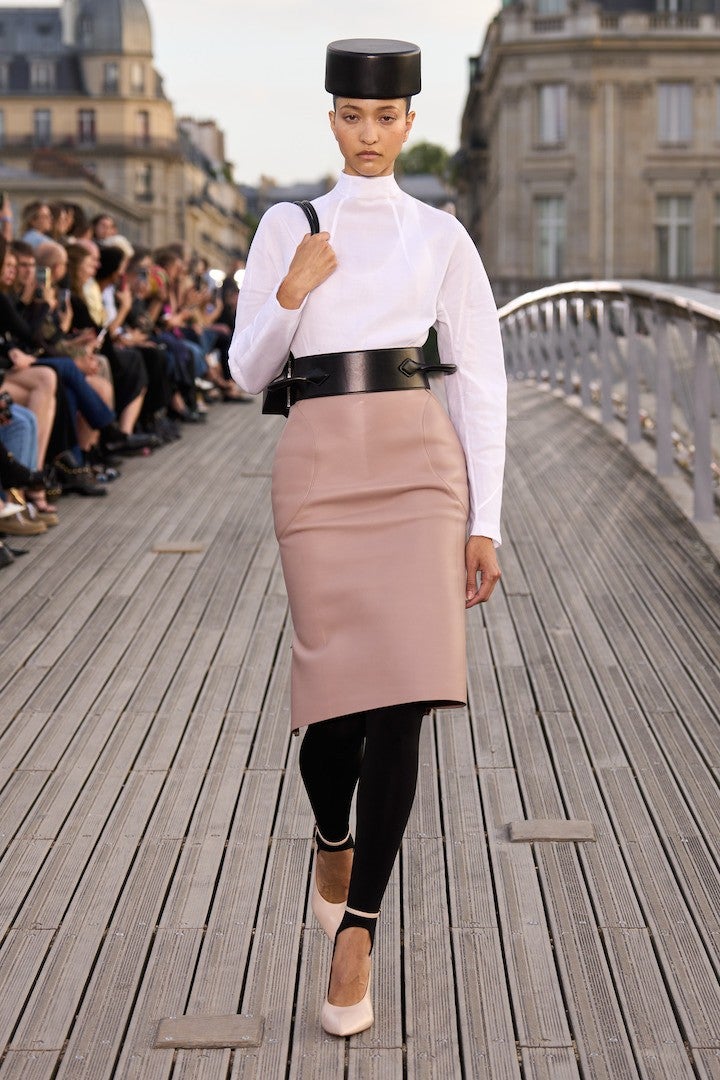 look 6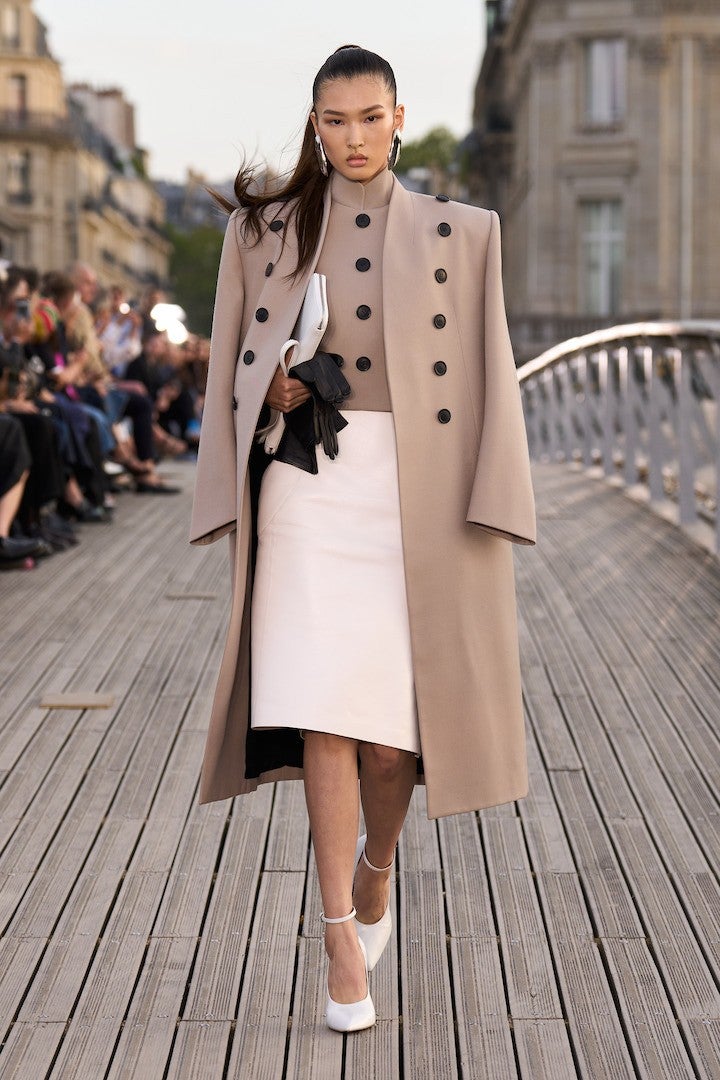 look 7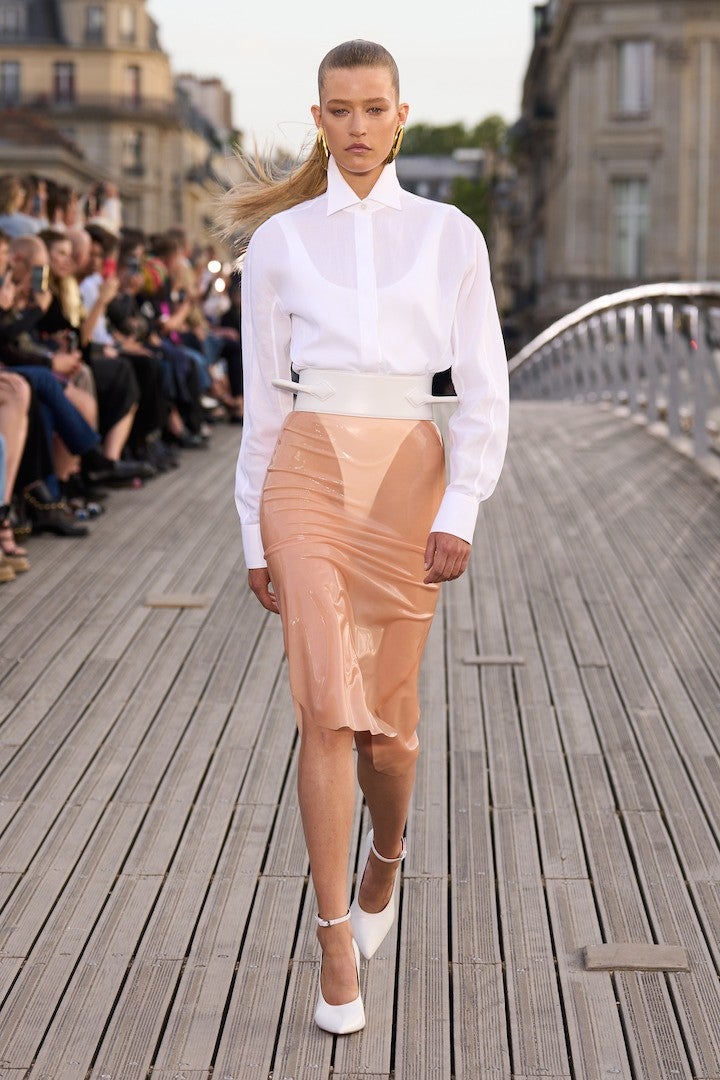 look 8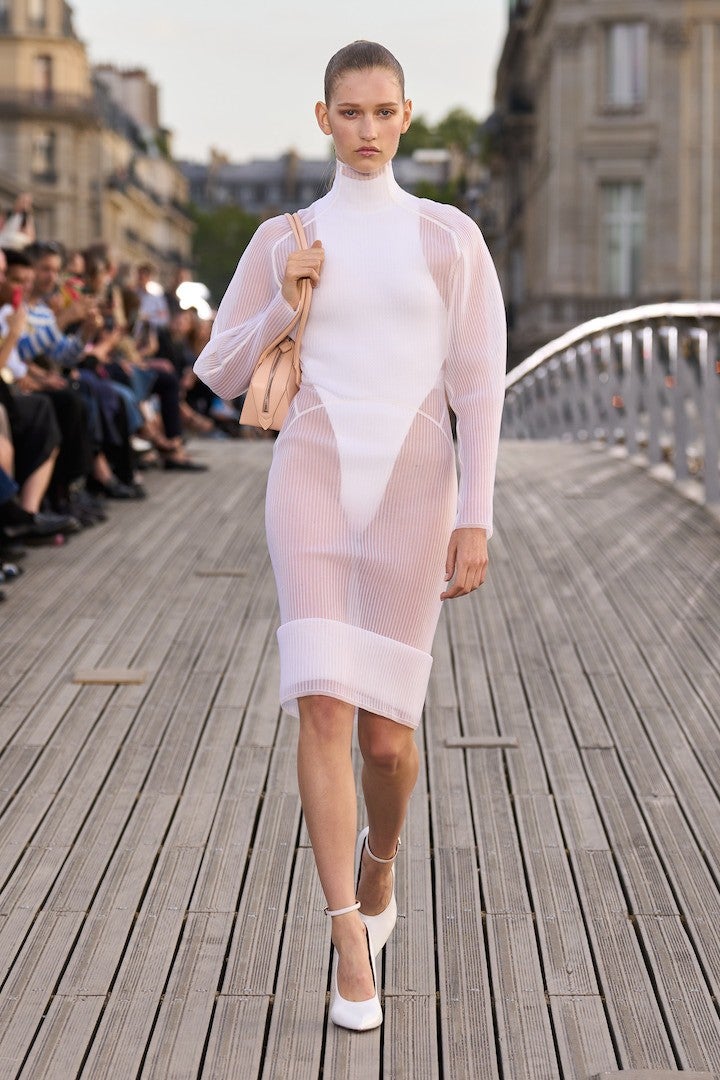 look 9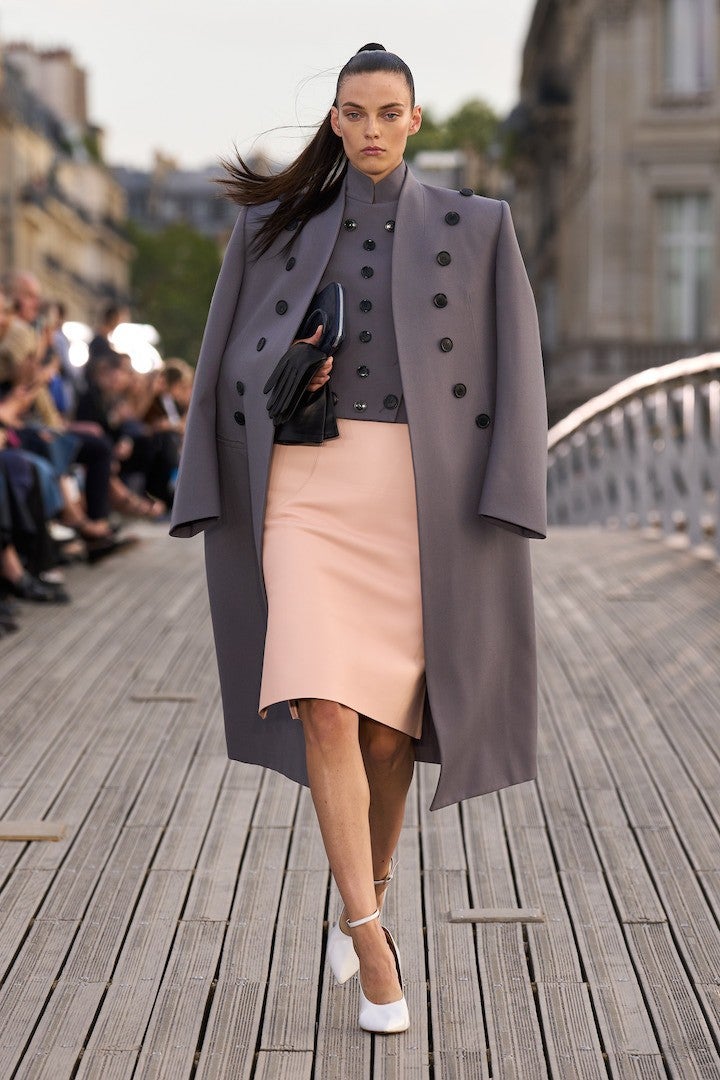 look 10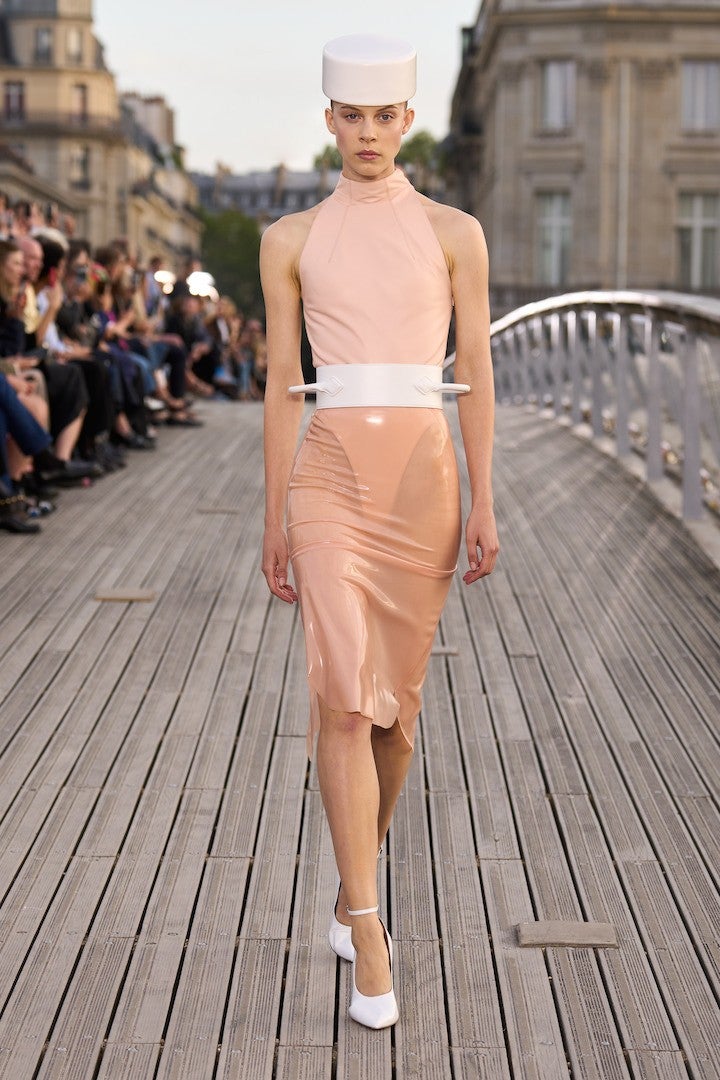 look 11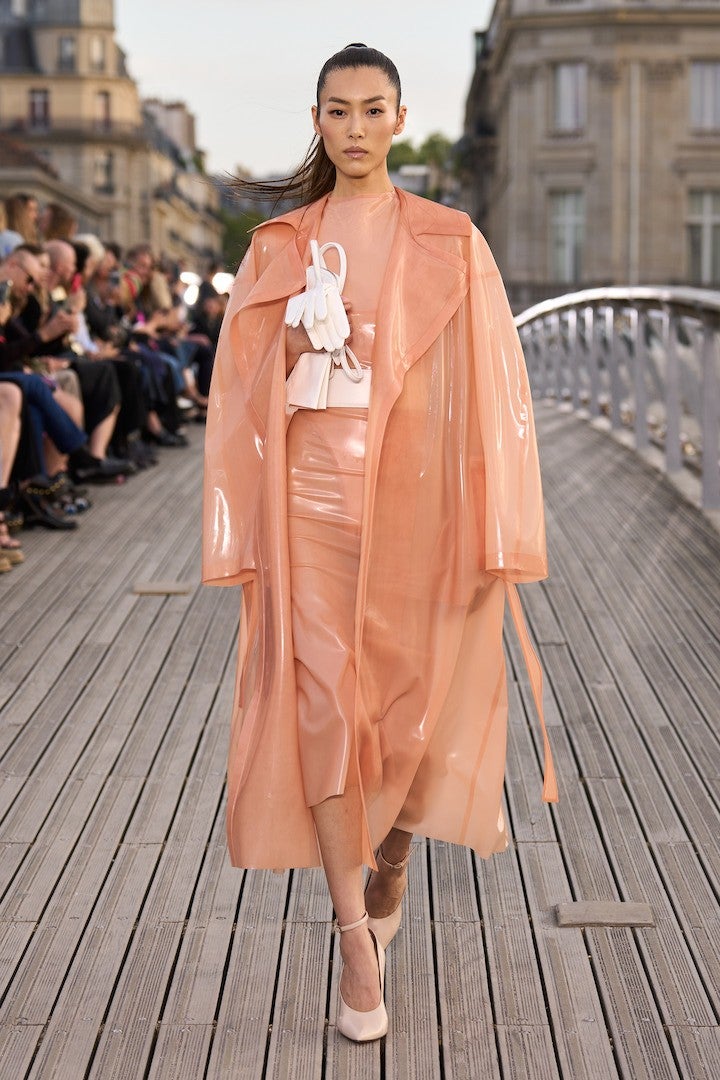 look 12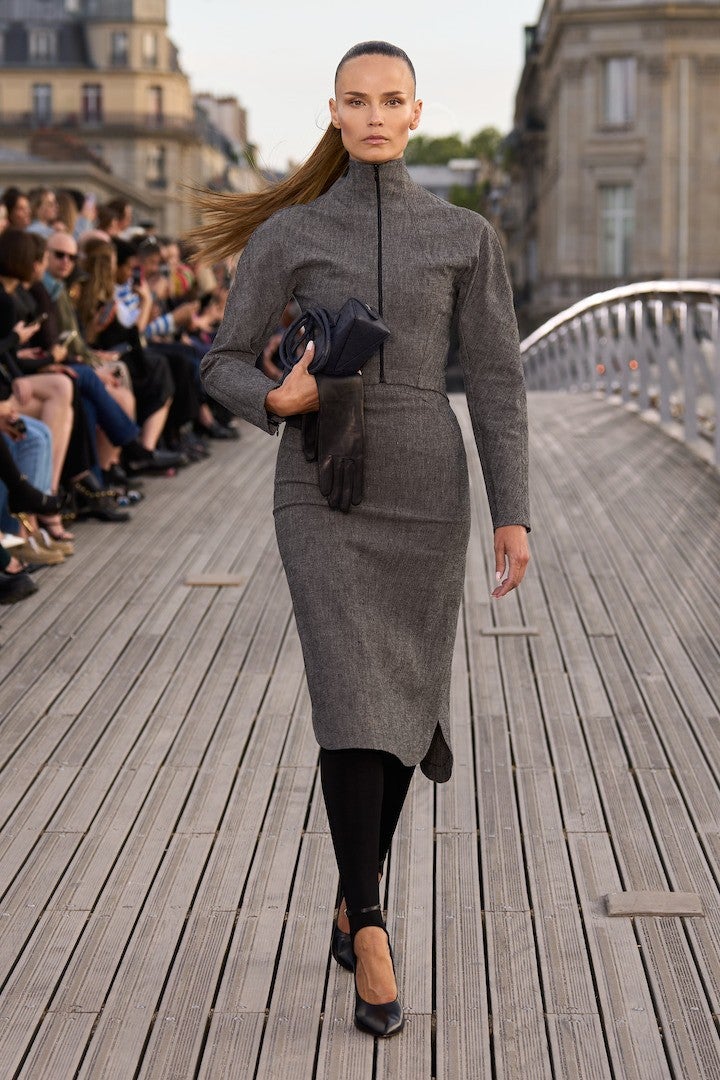 look 13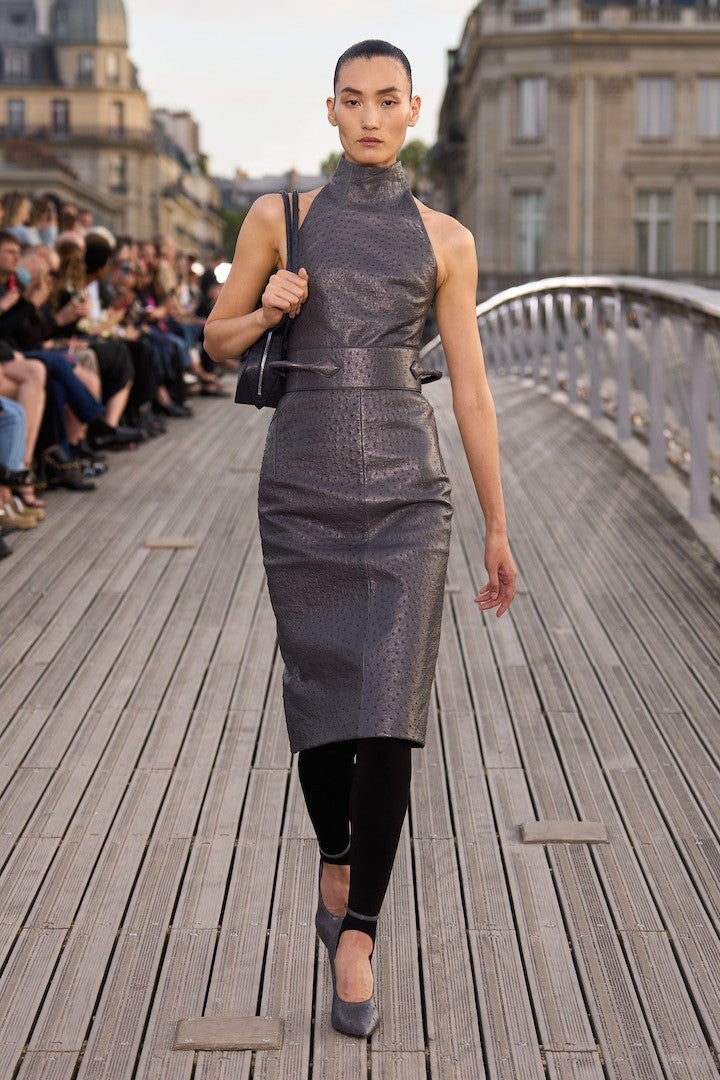 look 14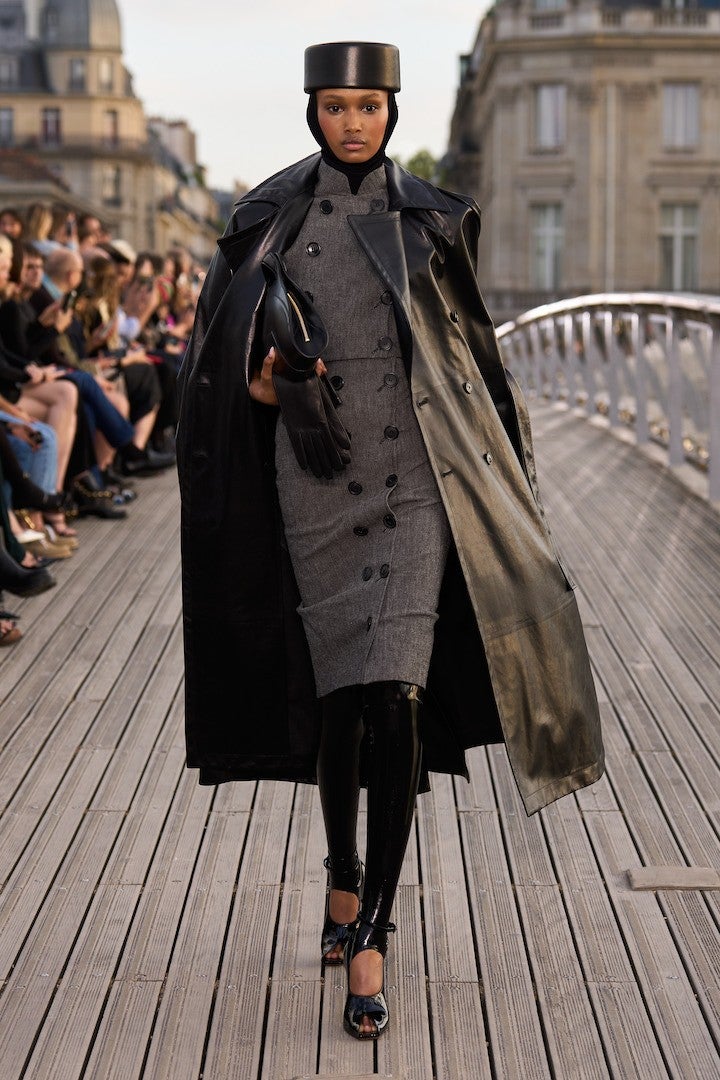 look 15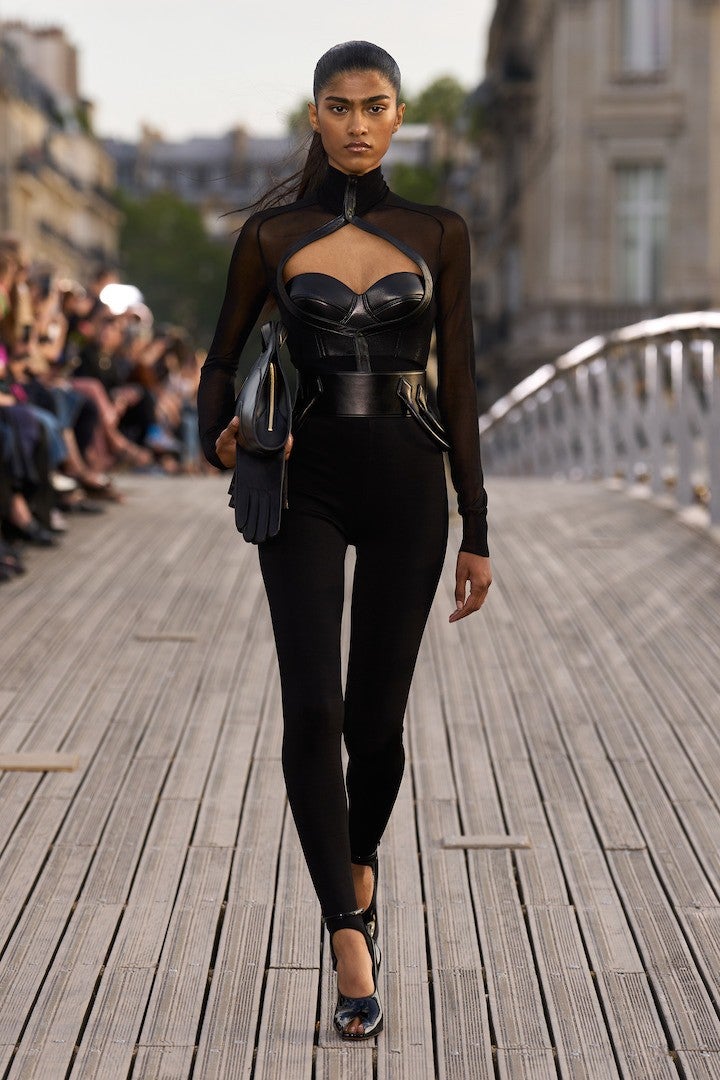 look 16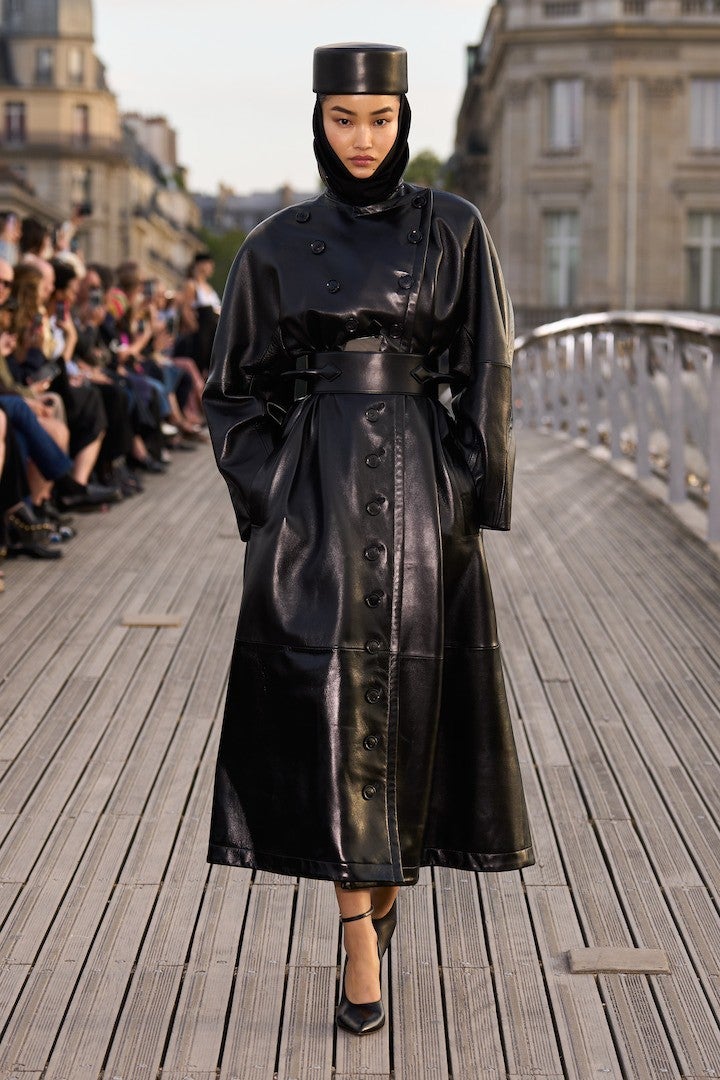 look 17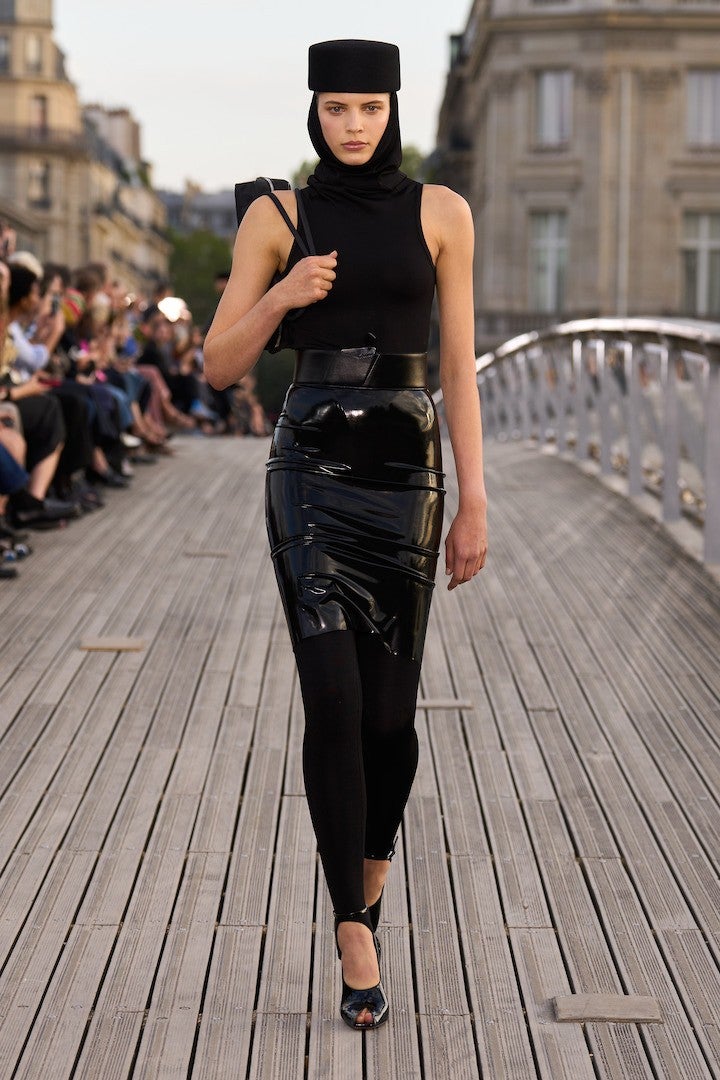 look 18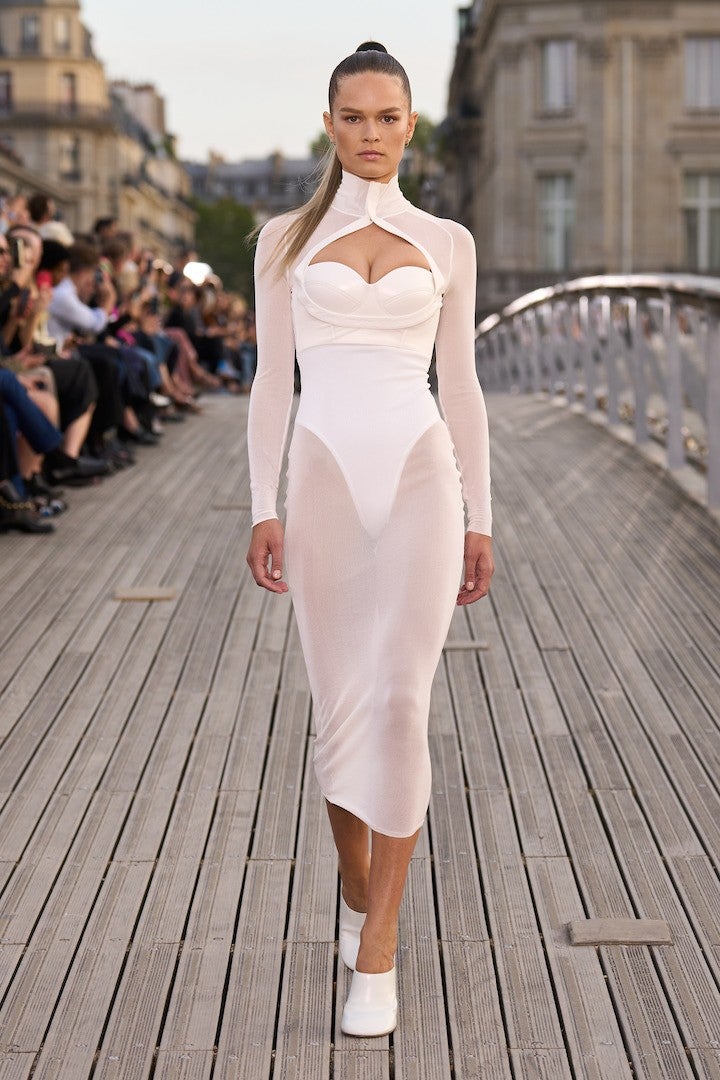 look 19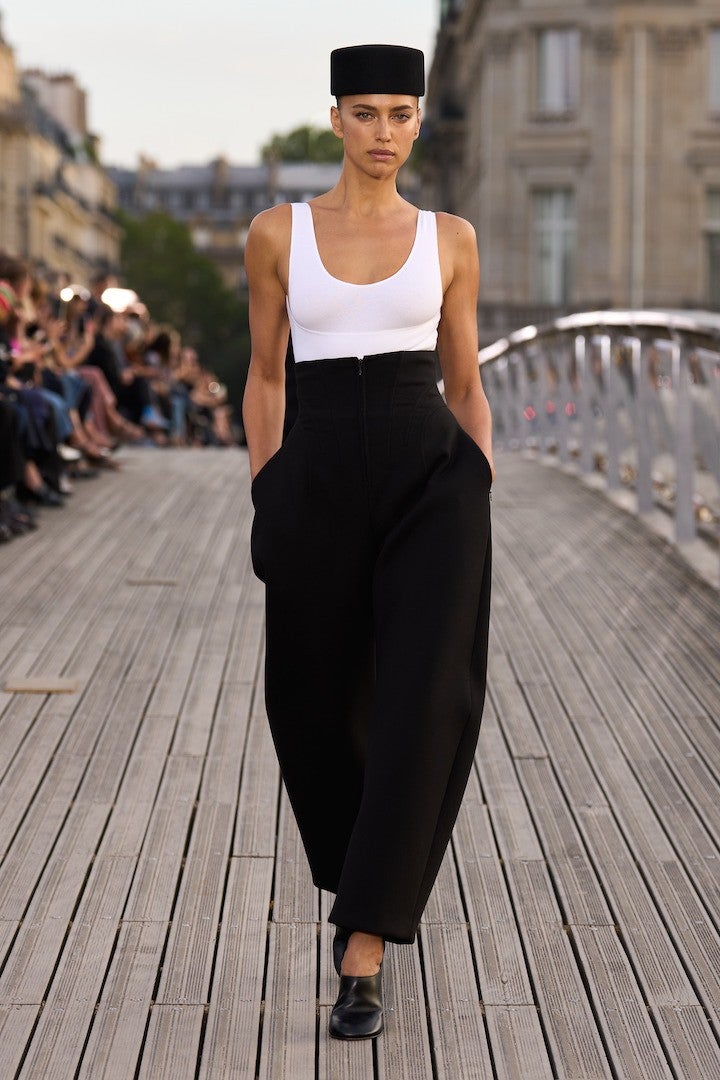 look 20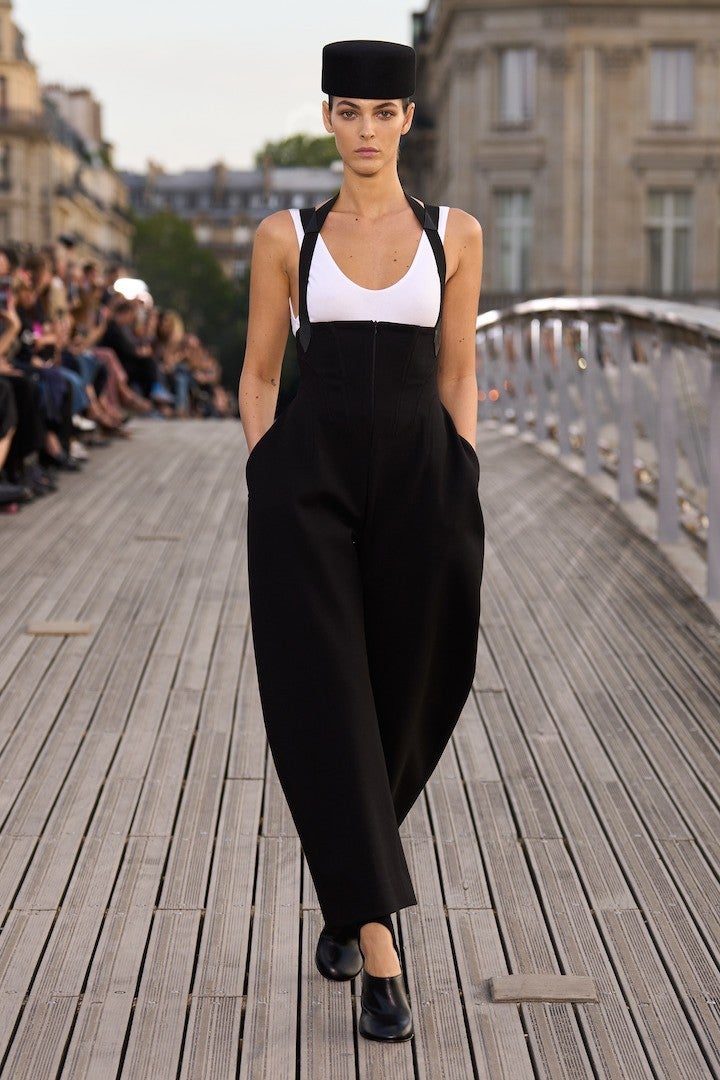 look 21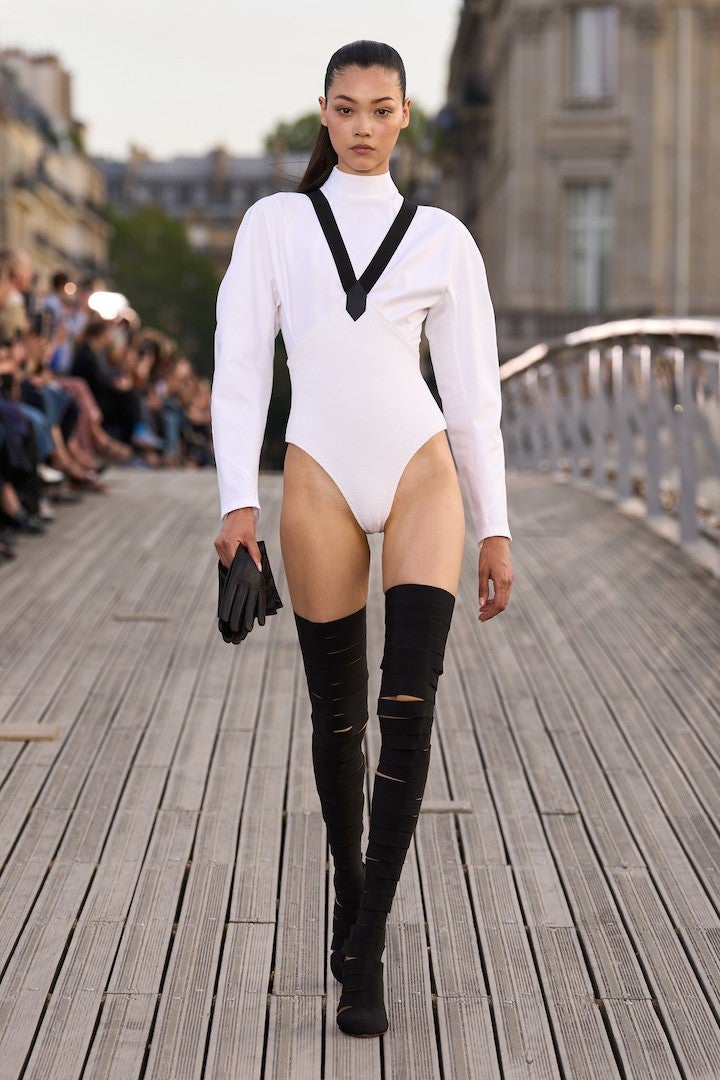 look 22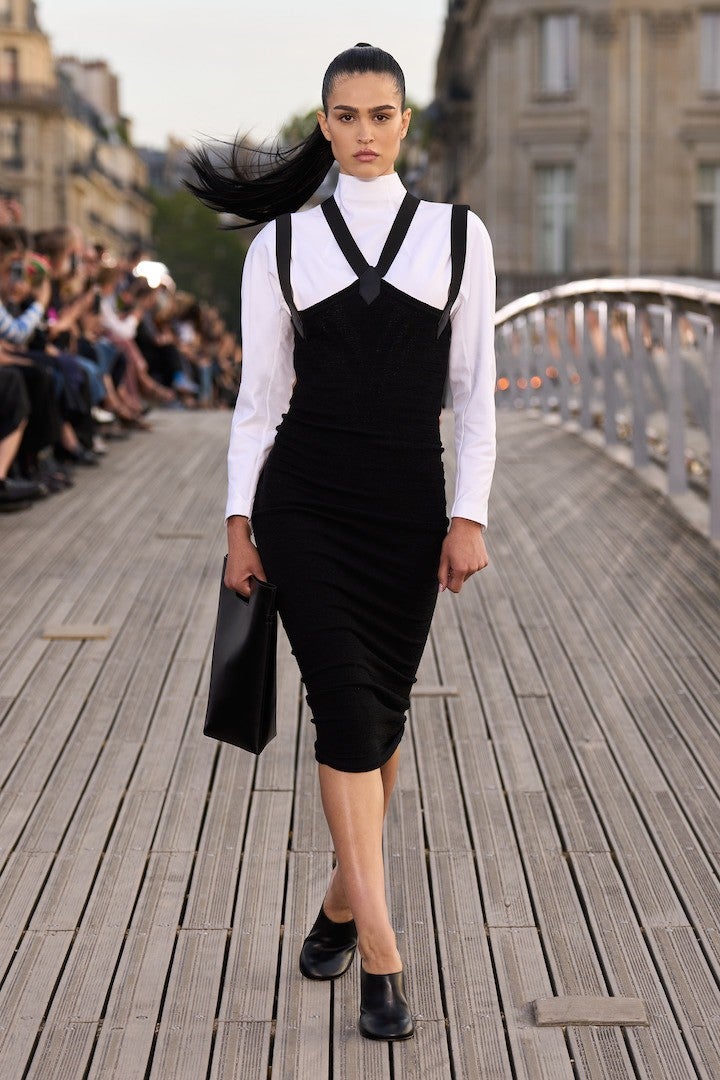 look 23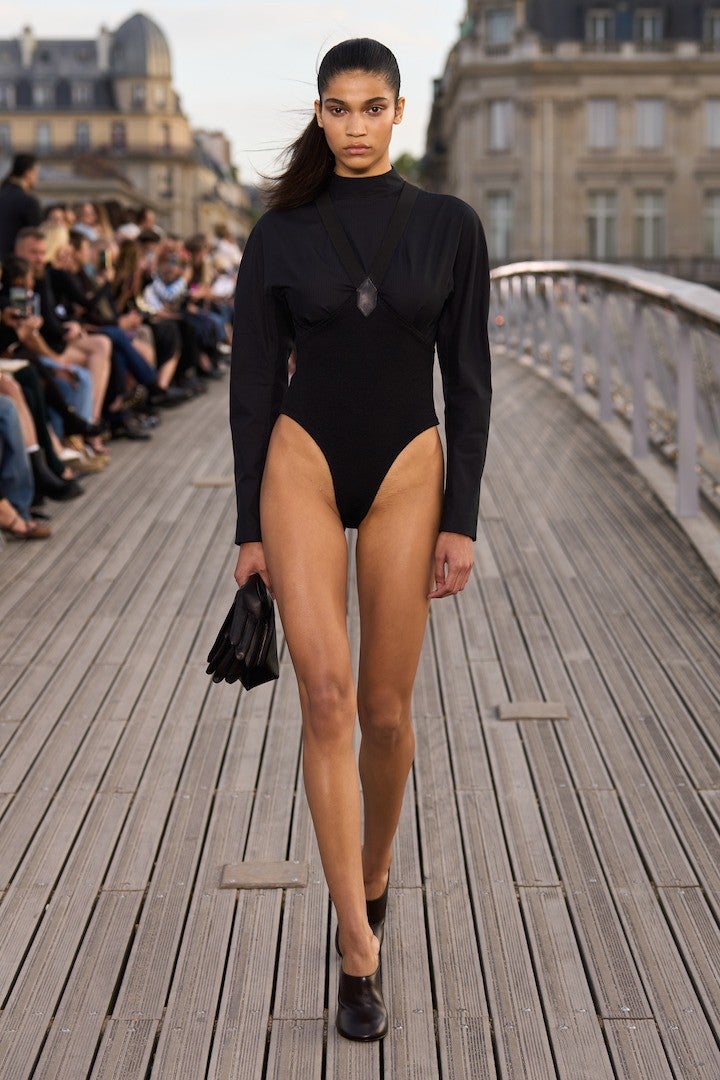 look 24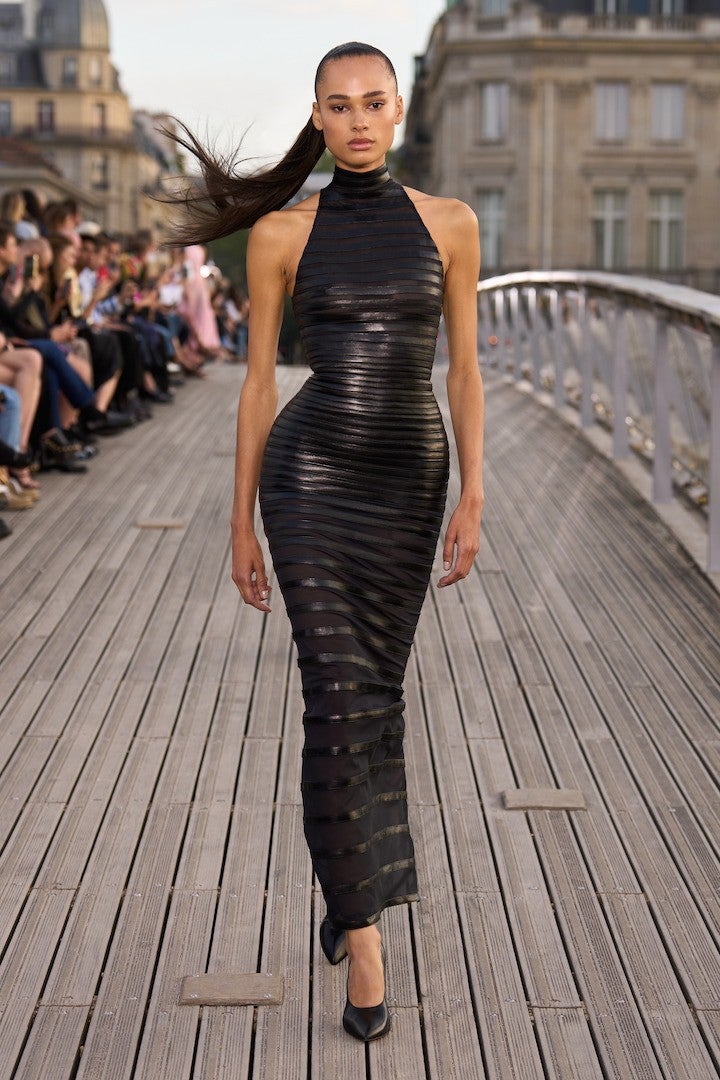 look 25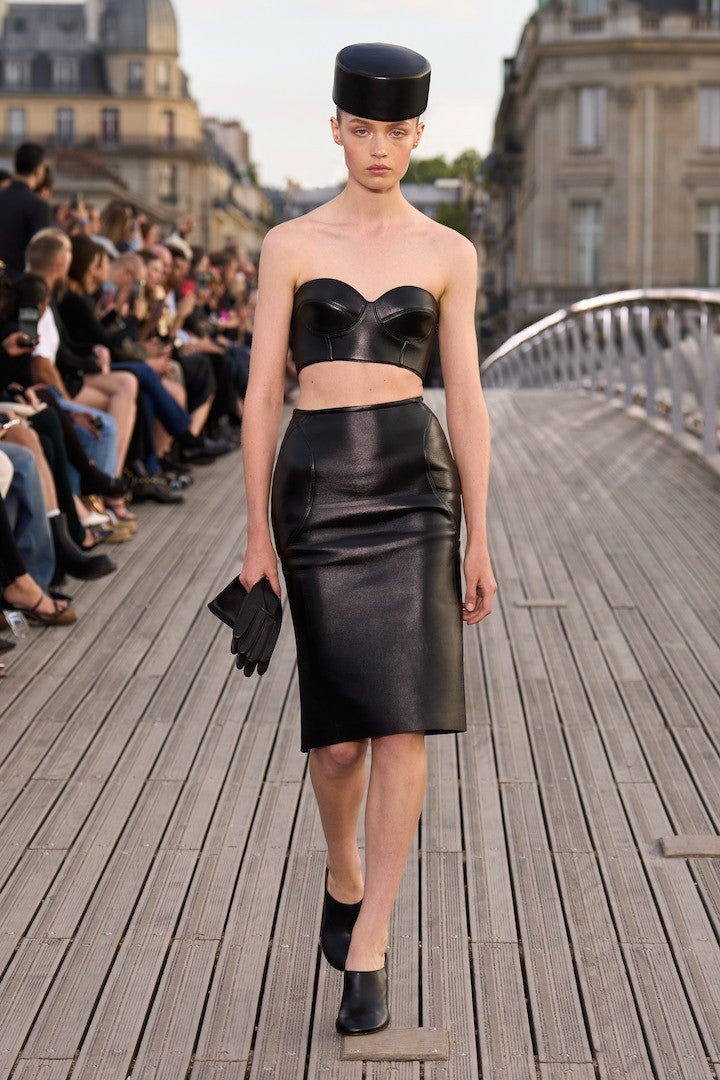 look 26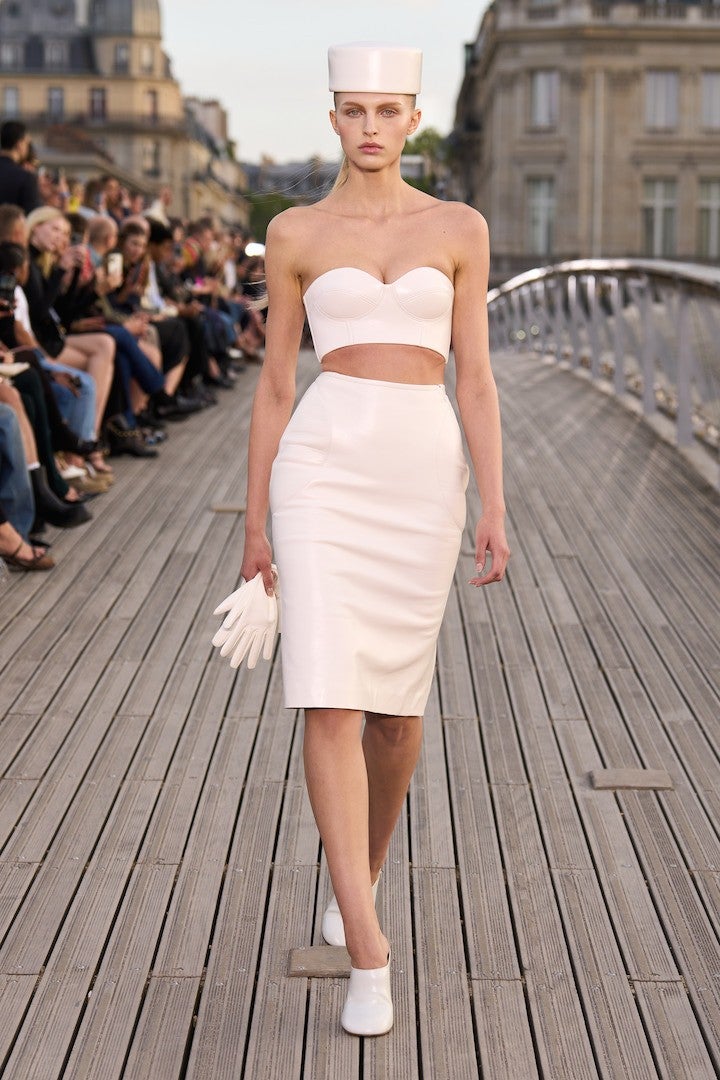 look 27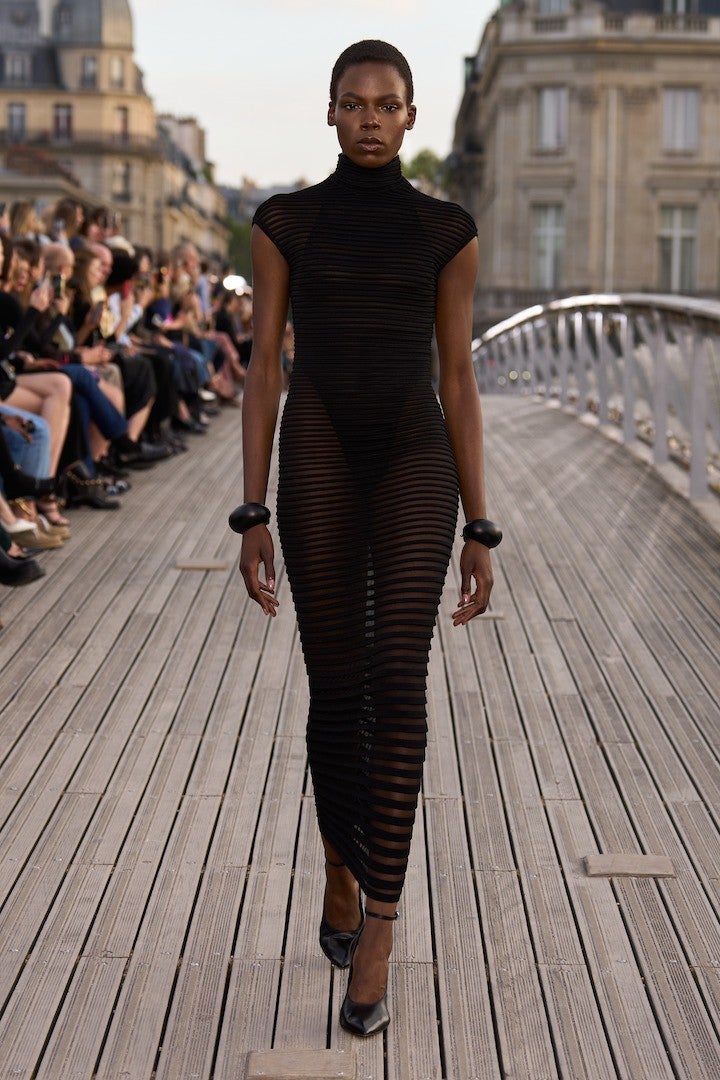 look 28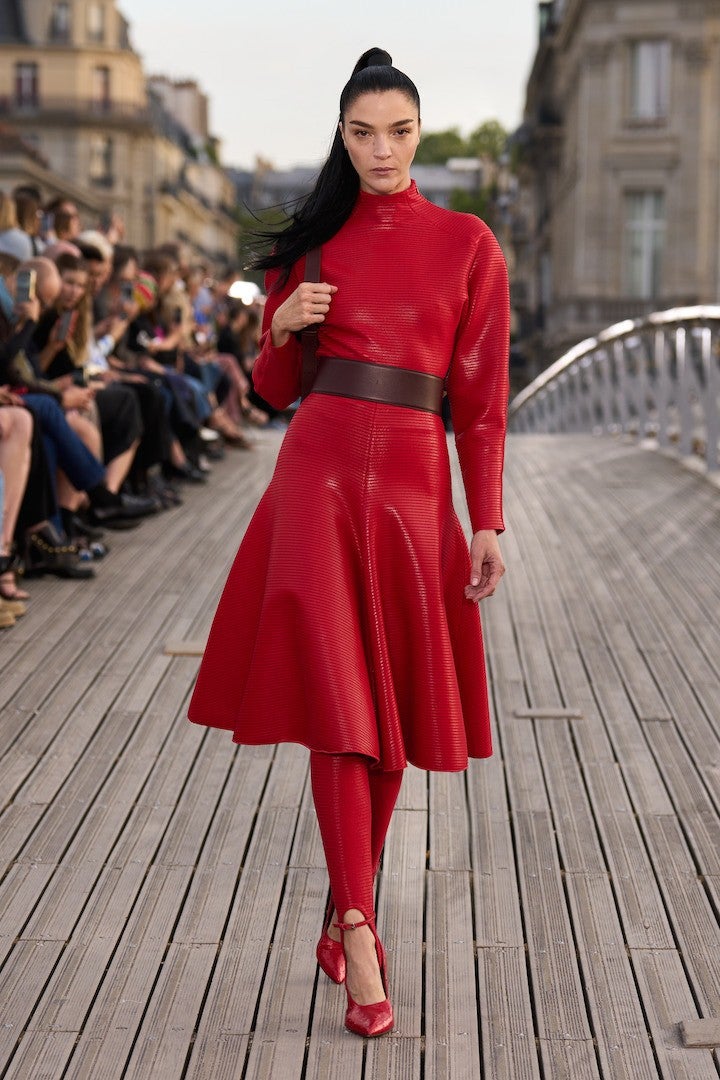 look 29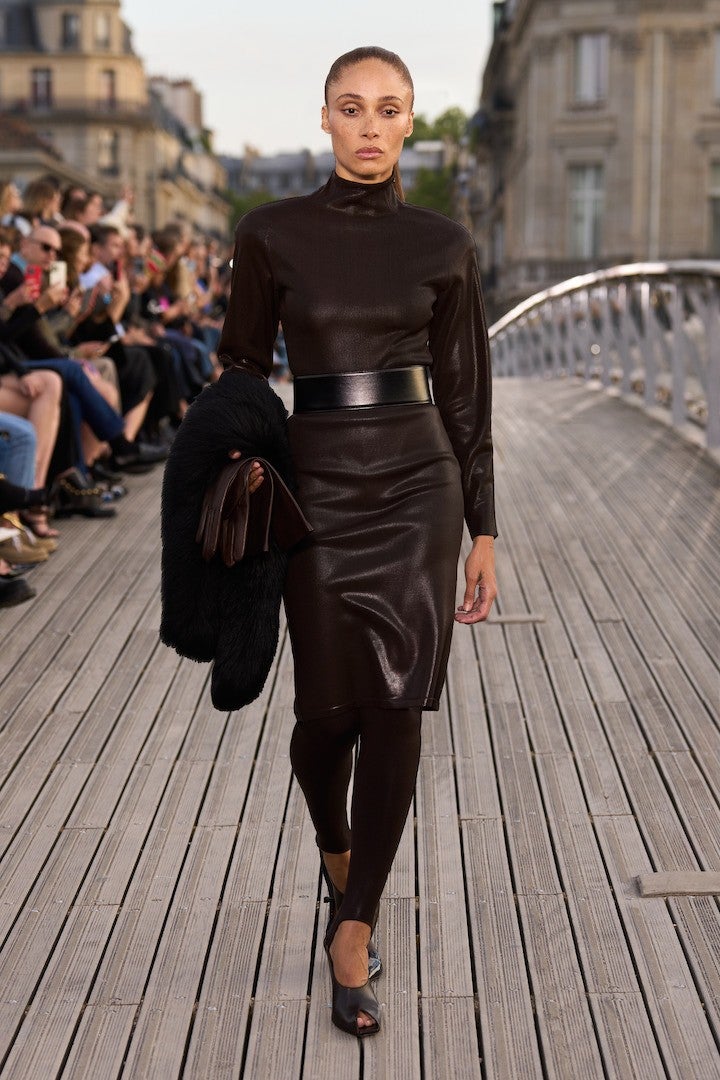 look 30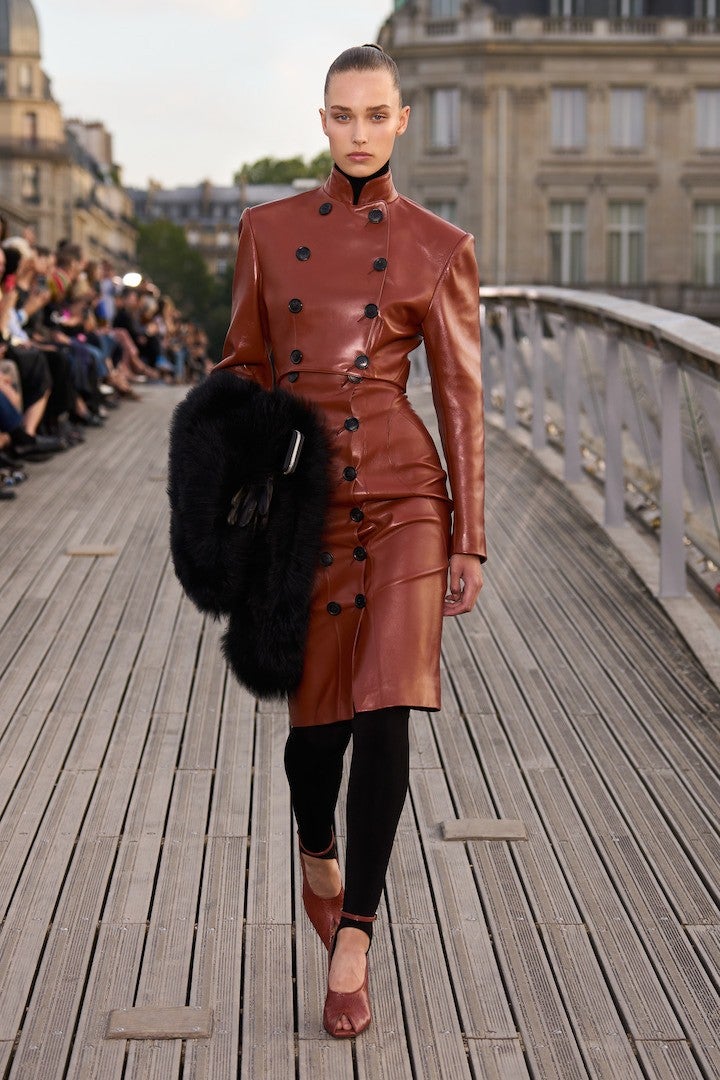 look 31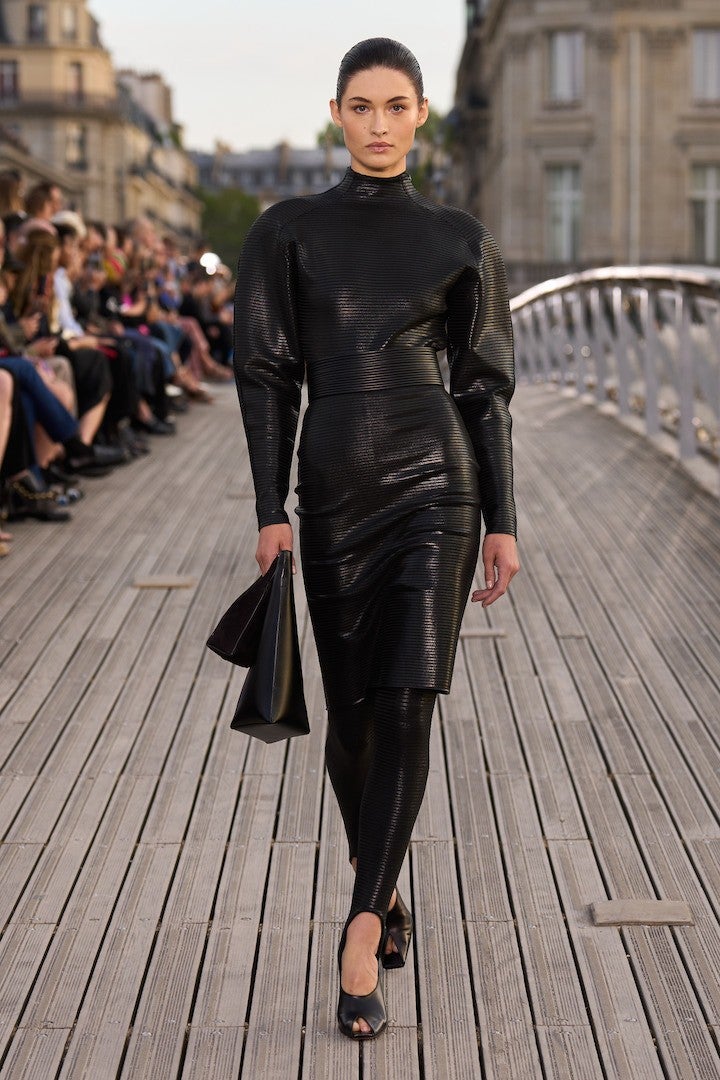 look 32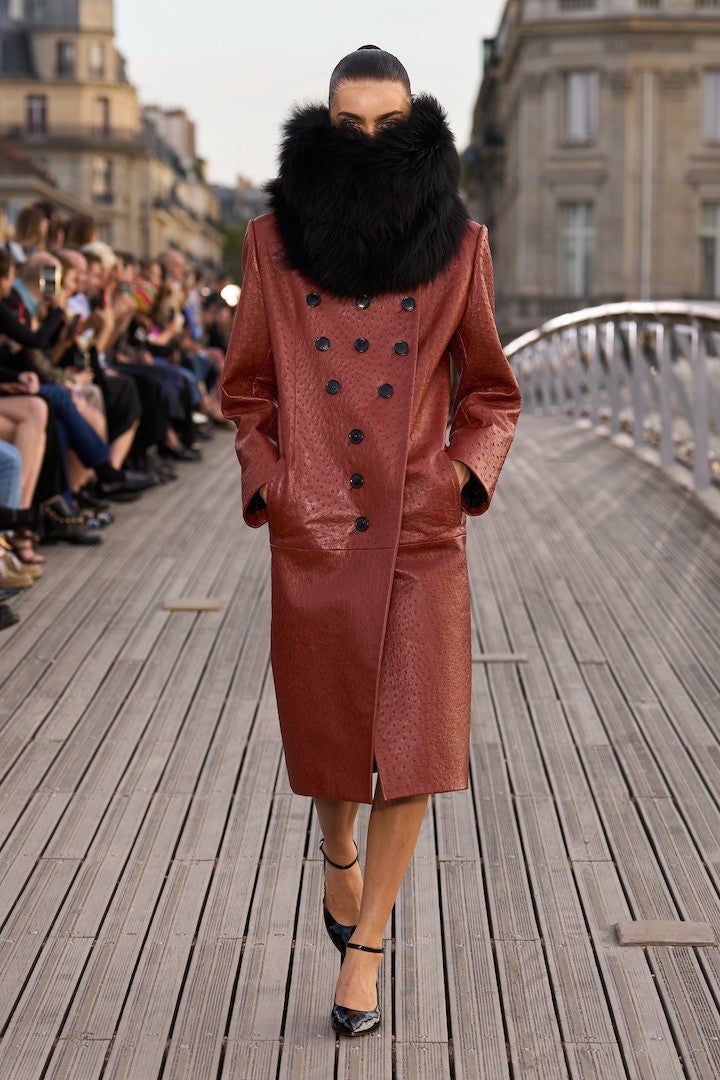 look 33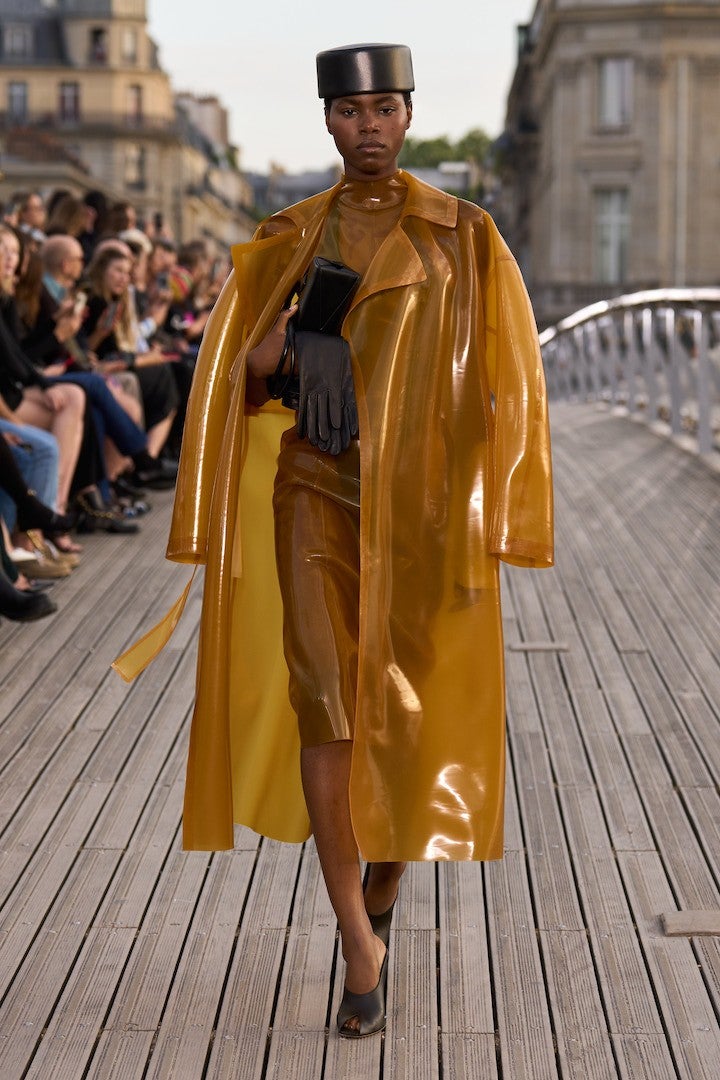 look 34
look 35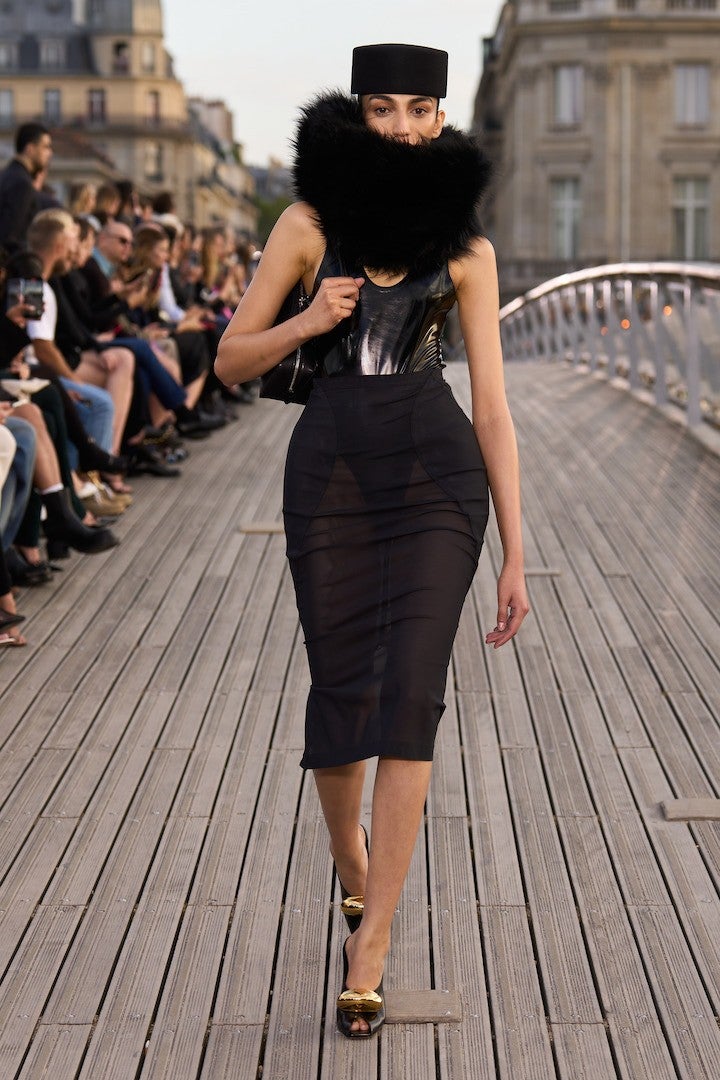 look 36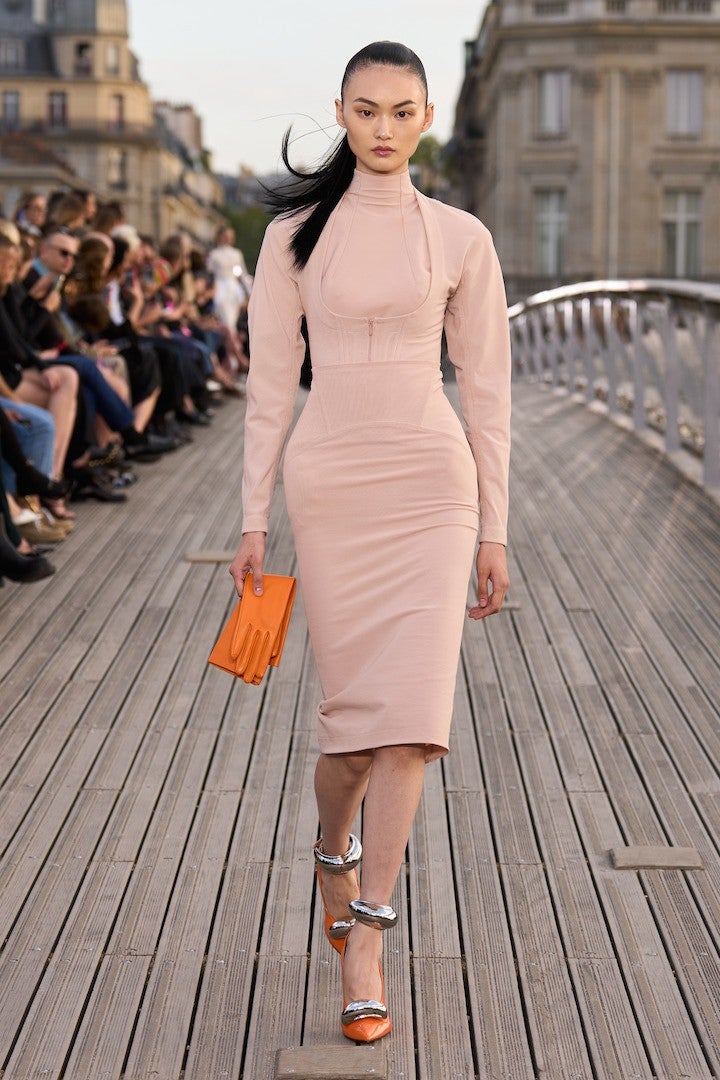 look 37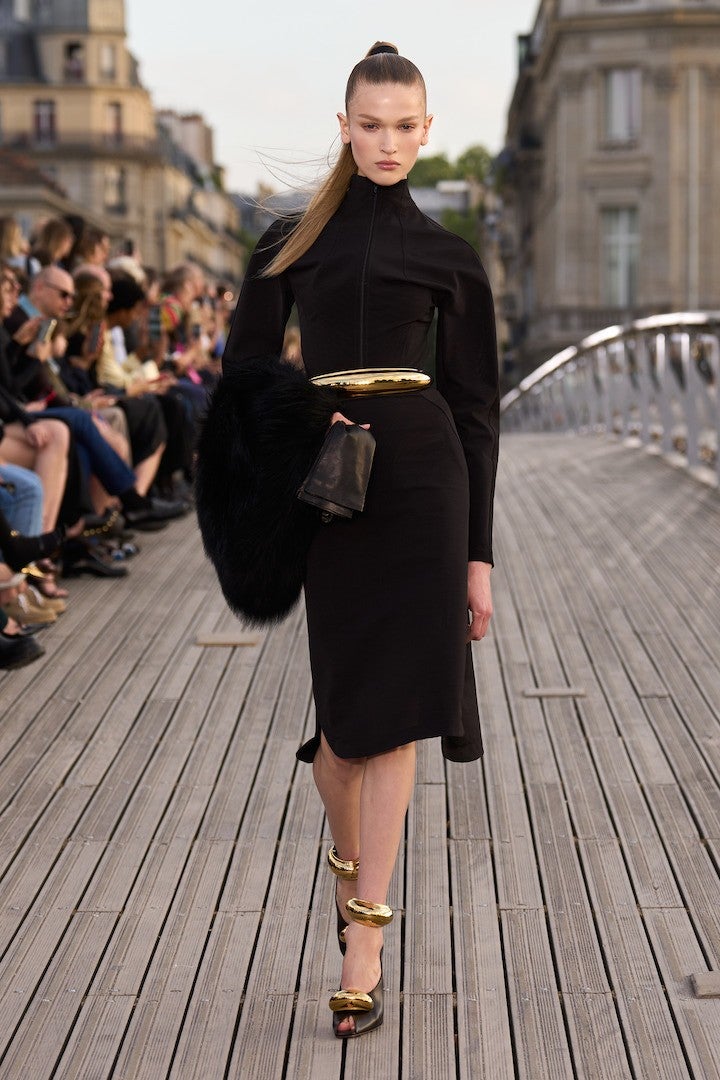 look 38
look 39
It feels particularly apropos that the invitation to the Alaïa Winter/Spring 2024 on the eve of Paris Haute Couture Week was a foldable leather chair. As Pieter Mulier enters his third year at the house, the Creative Director has become more and more comfortable with putting his own spin on Alaïa's iconic designs. This is a man who is not only an avid furniture (and art) collector, but who was considering taking a position at a furniture brand before he got the call from the maison.
He is adept at mining the intersection between furniture and fashion – both humanistic endeavors that conform to and enhance the human body and its lived experiences, both adjacent to architecture when it comes to molding lines and structures around the human experience. The house of Alaïa is an ideal place to flex that know-how. It is a name intrinsically linked to the adoration of and infatuation with the female form. The jut of a hip, the curve of a bosom, the cinching of a waist, all of these aspects were displayed and cleverly concealed in the Alaïa Winter/Spring 2024 collection.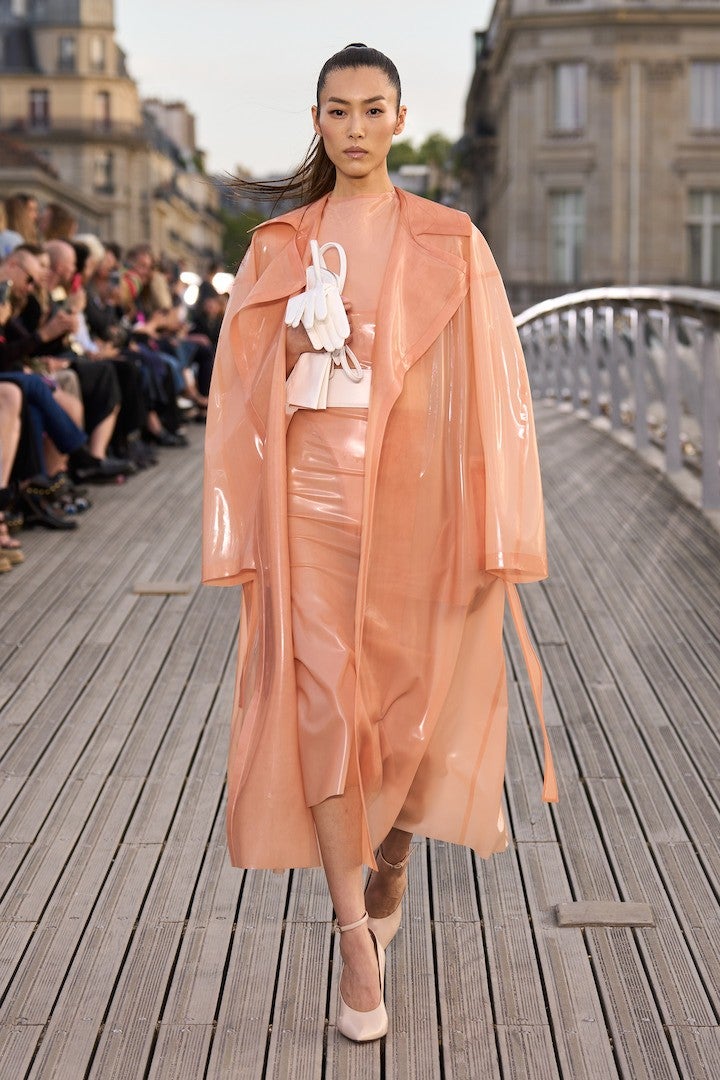 ALAÏA
So, forget visible panty lines, for Winter/Spring 2024, Alaia is doing visible panties, peeping through sheer latex skirts and slinky knitwear. Stripped back to the essentials, flesh was paraded by Alaïa's bombshell models, whose number included the likes of Irina Shayk, Adwoa Aboah, and Vittoria Ceretti. Their hair was pulled back into a high, sleek ponytail, lending a dominatrix vibe to the collections' yards of leather, and elsewhere was topped with round little pillbox hats.
The looks speak for themselves.
Iconic designs from the brand were once again reimagined. Bodysuits and bustiers, hooded toppers, the fluted silhouette of the "skater" dress (this time with a more dropped flare), and impossibly beautiful bonded leather strip dresses moved with confidence across Paris's Seine River as an A-list audience looked on. From very bare looks to very covered up, the collection jumped between extremes. Some looks left little to the imagination, while others cloaked the models in peacoats with marching rows of buttons, full leather dresses with matching stirrup pants, molded leather skirts topped with stiff belts, and an ostrich leather coat featuring a towering fur collar so high it buried the model's face up to her eyes. Like the models in the show, bags and shoes also featured curvaceous lines. Logos were all but obsolete. I am loathe to name this collection as part of the "quiet luxury" movement, but I will say that Mulier's assured outing lands it squarely in the territory of "confident luxury". A woman wearing these designs need not assail the onlooker with a label to confirm her taste level. The looks speak for themselves.