Paris Couture Week
At Chanel Couture, Virginie Viard Paints Paris with a Palette of Paradox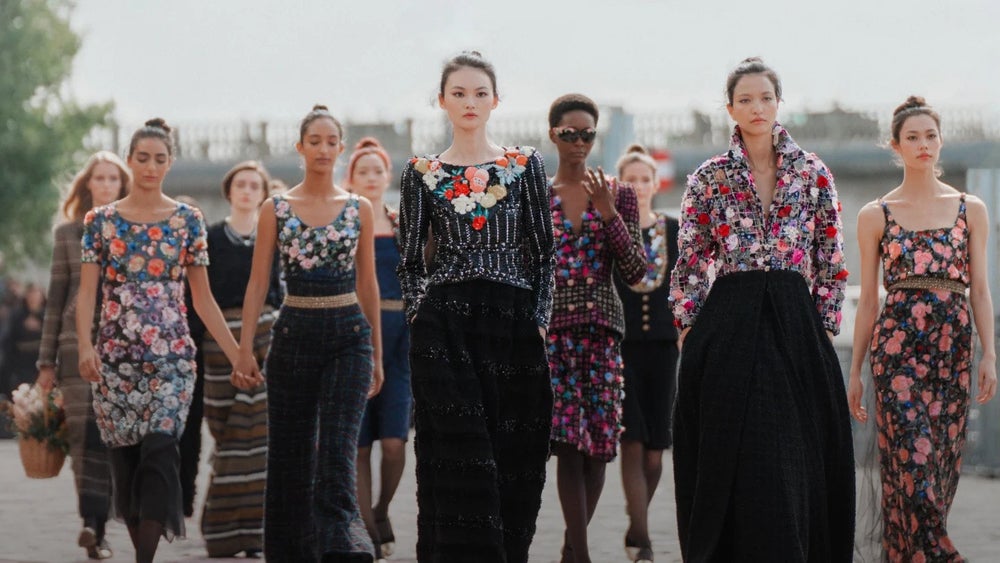 by Haleh Nia
5-minute read
July 5, 2023
At Chanel Couture, Virginie Viard Paints Paris with a Palette of Paradox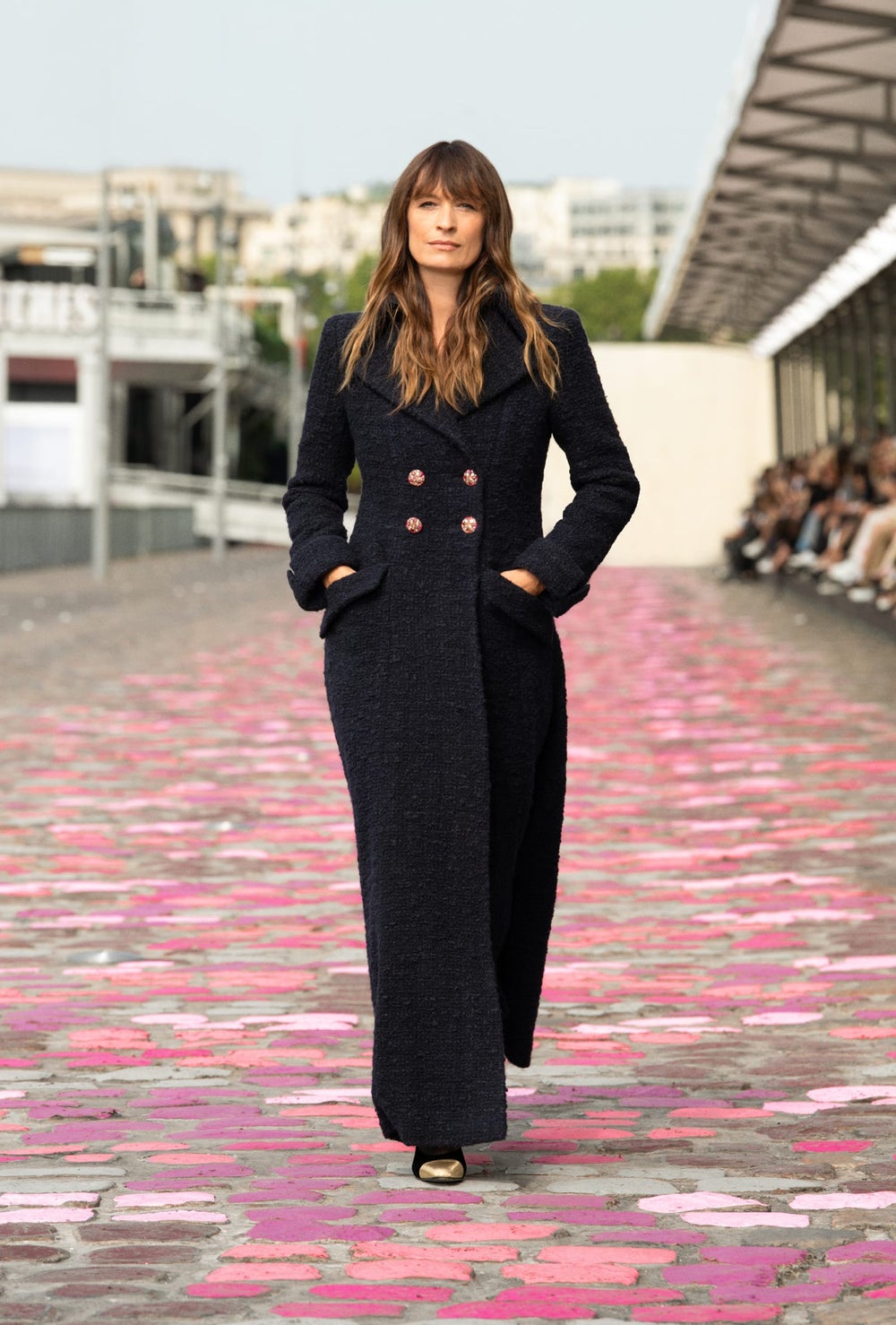 look 1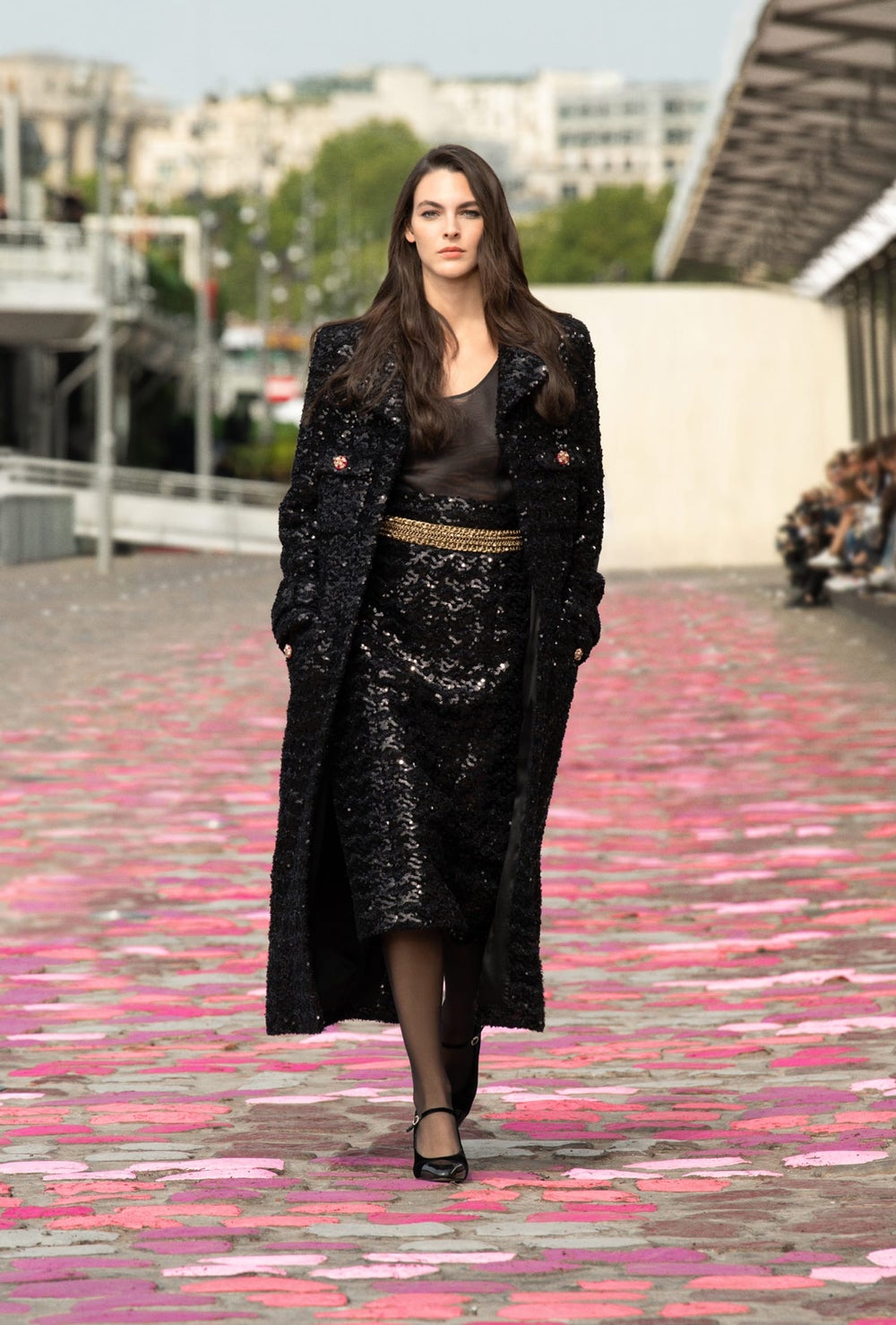 look 2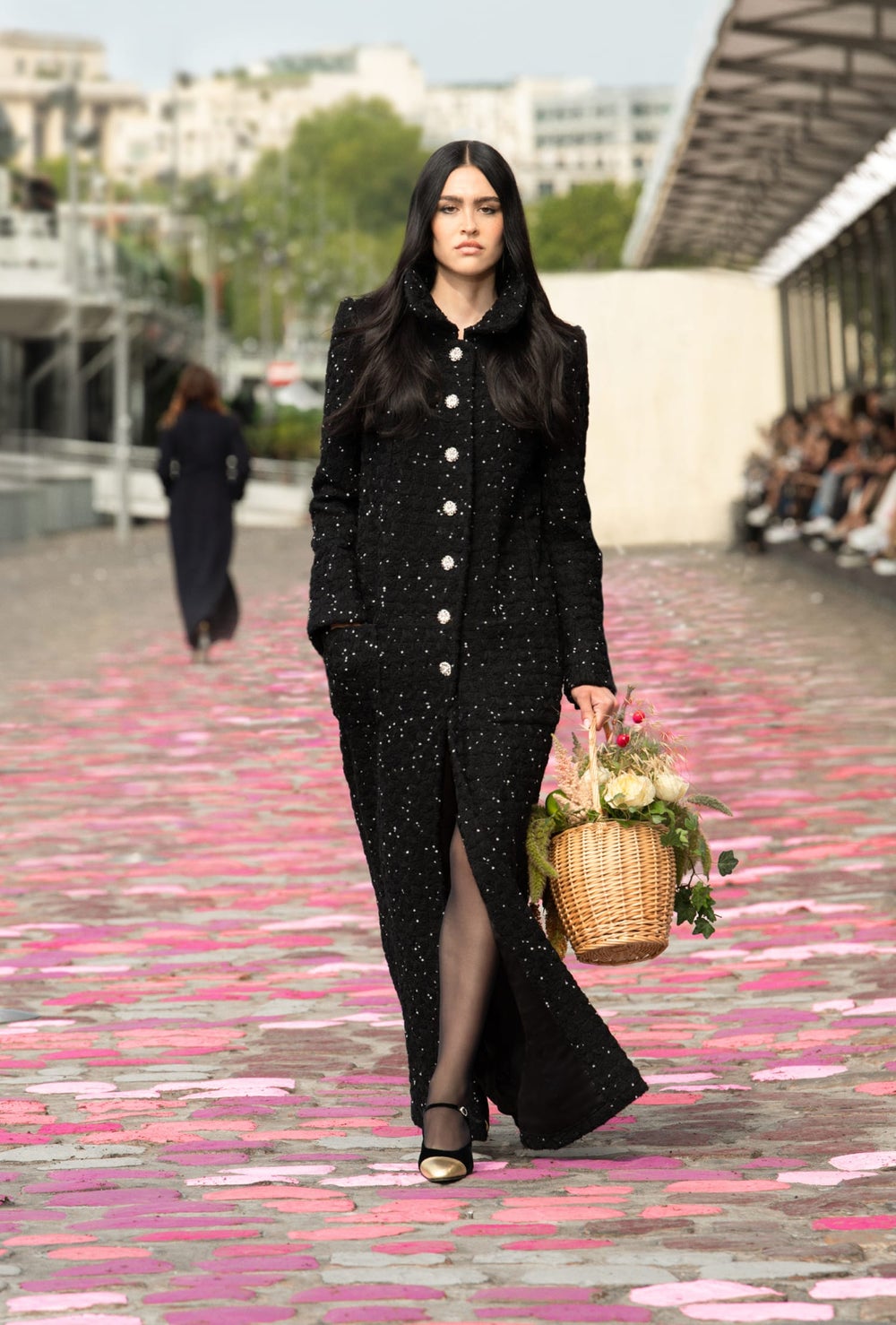 CHANEL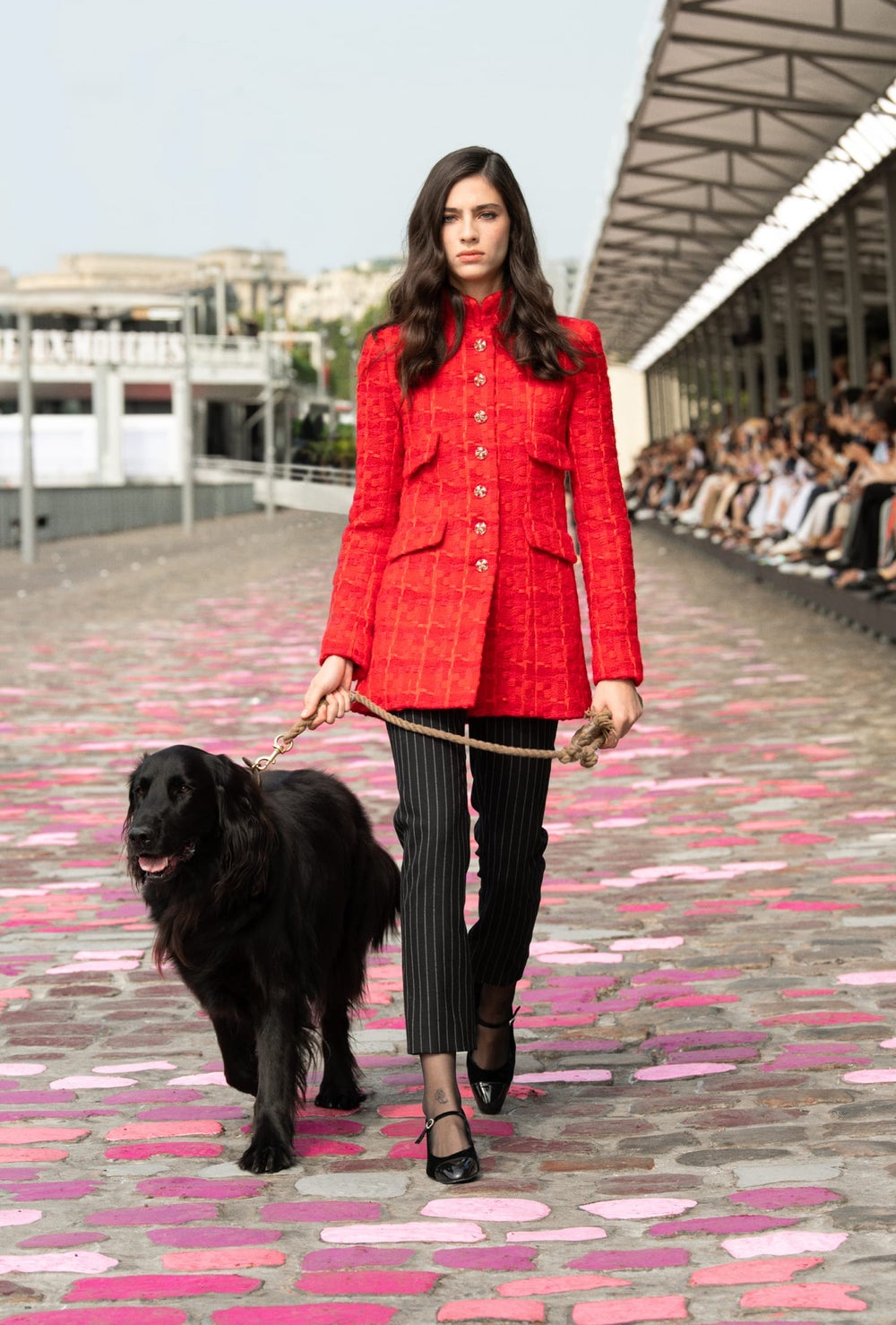 look 4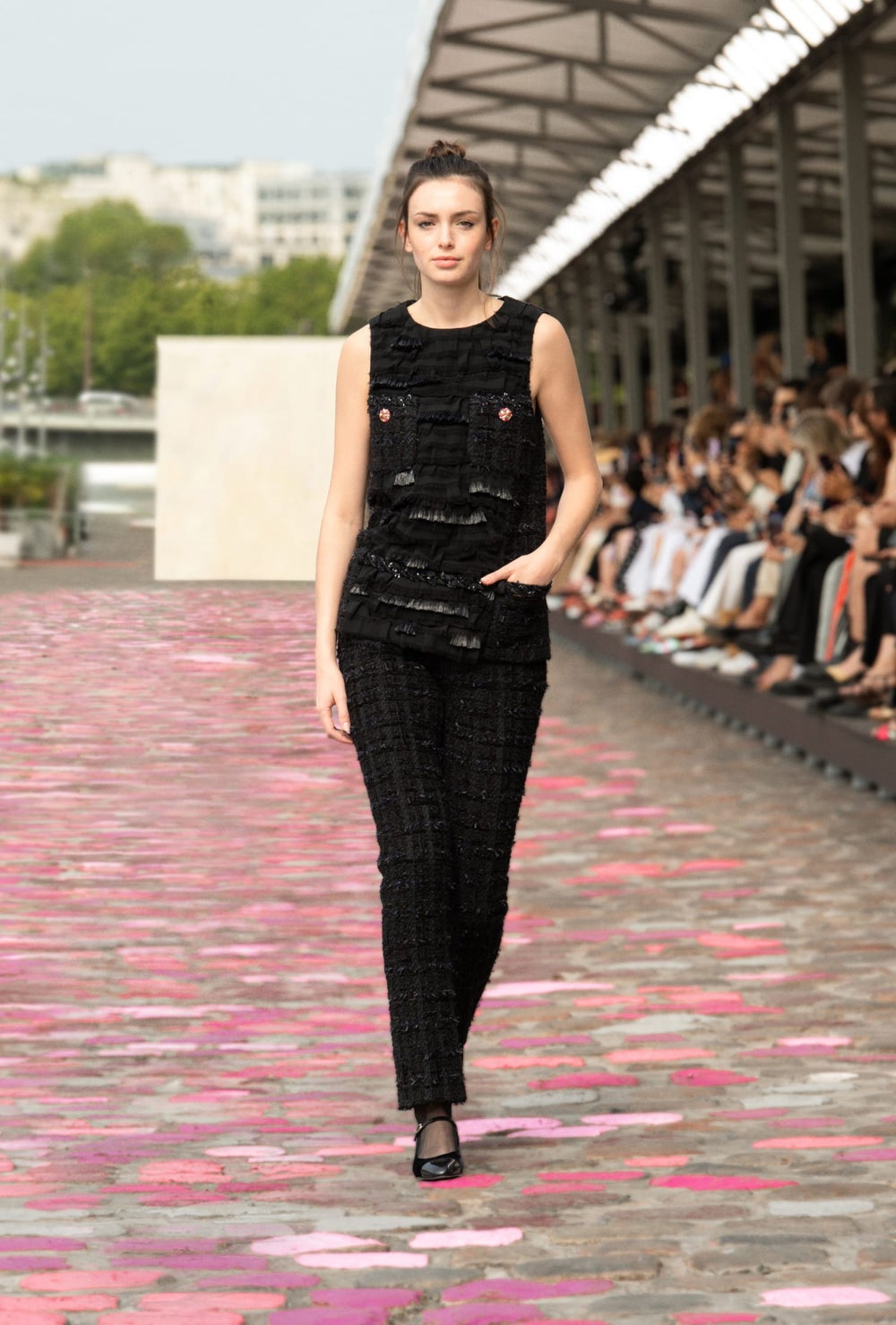 look 5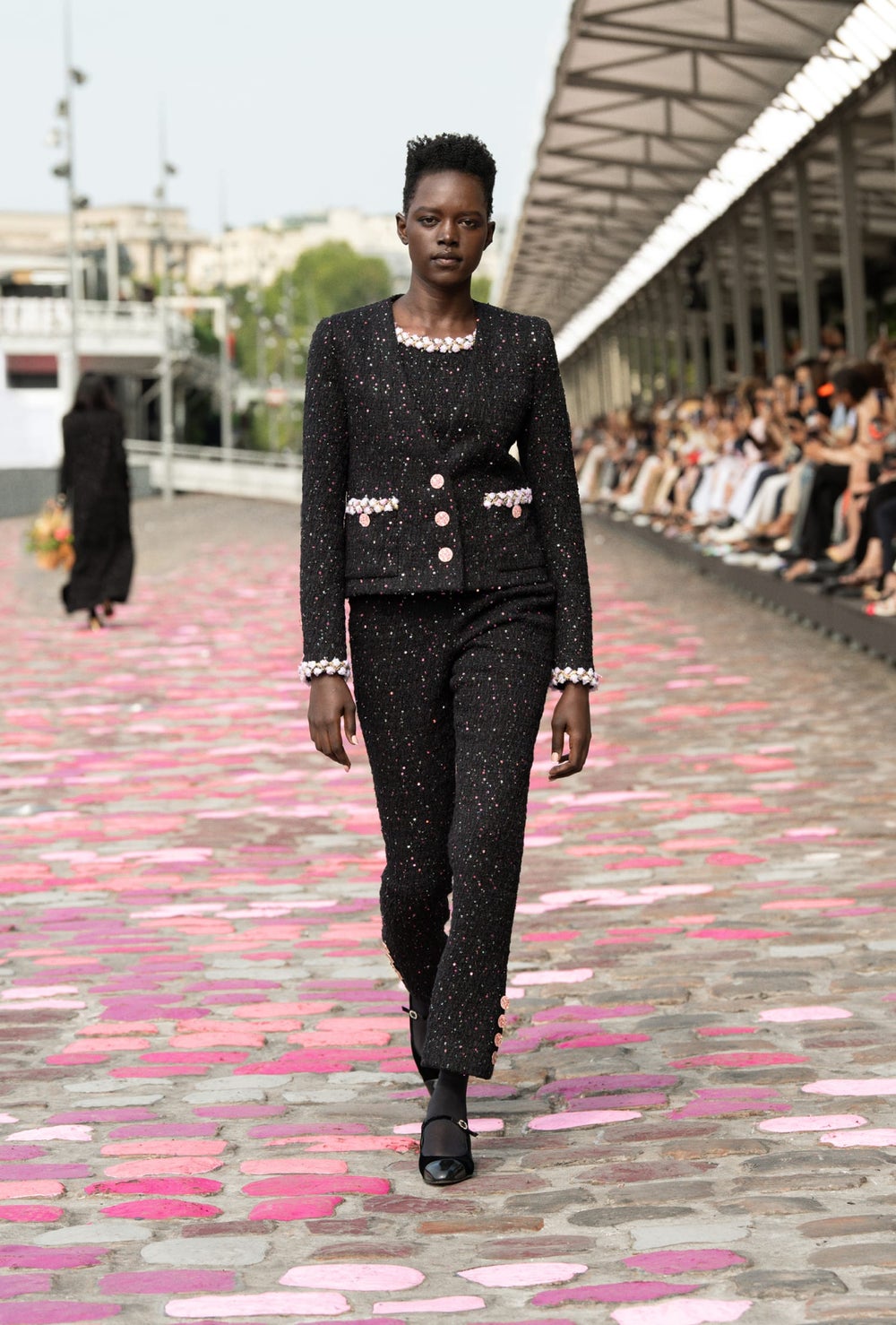 look 6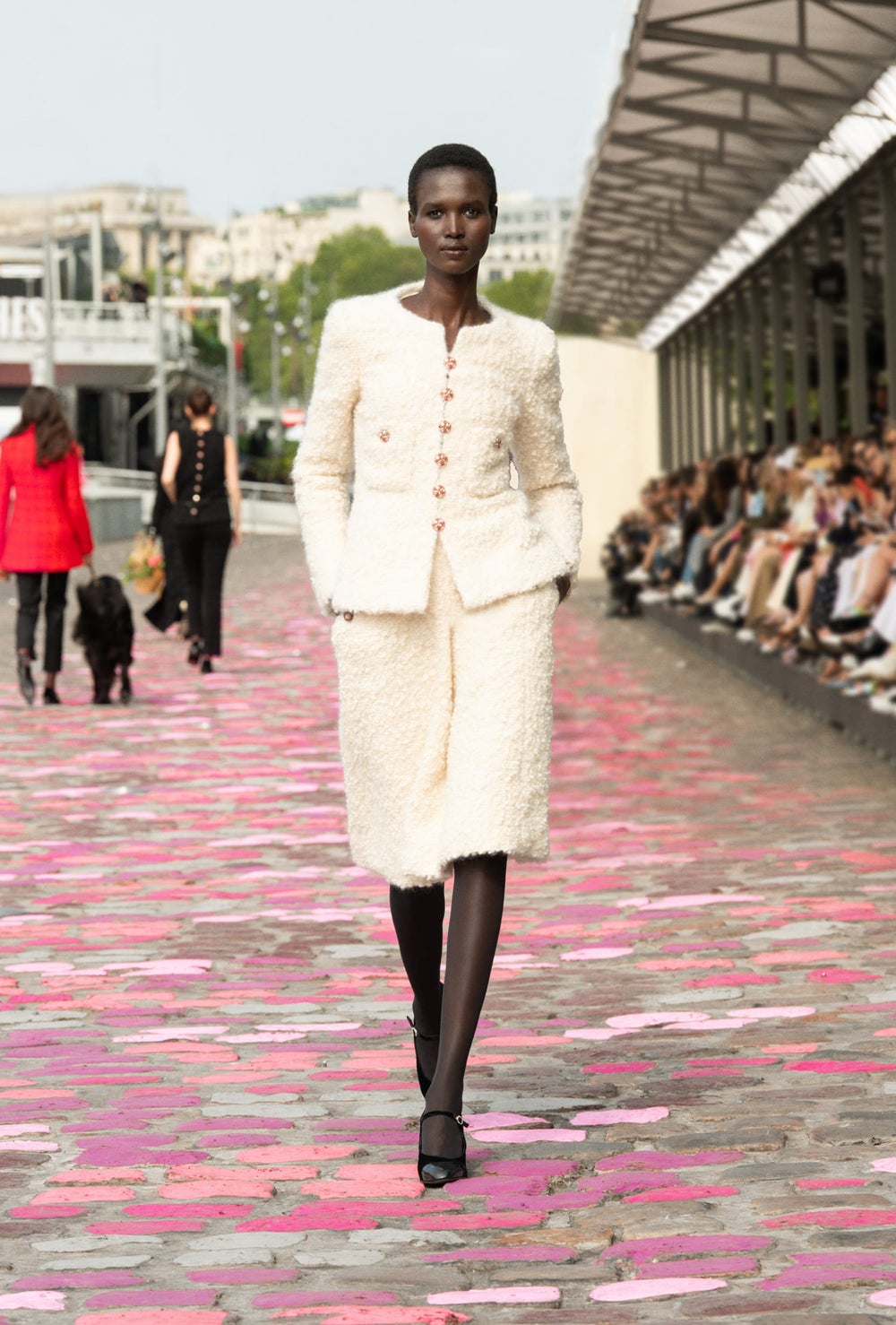 look 7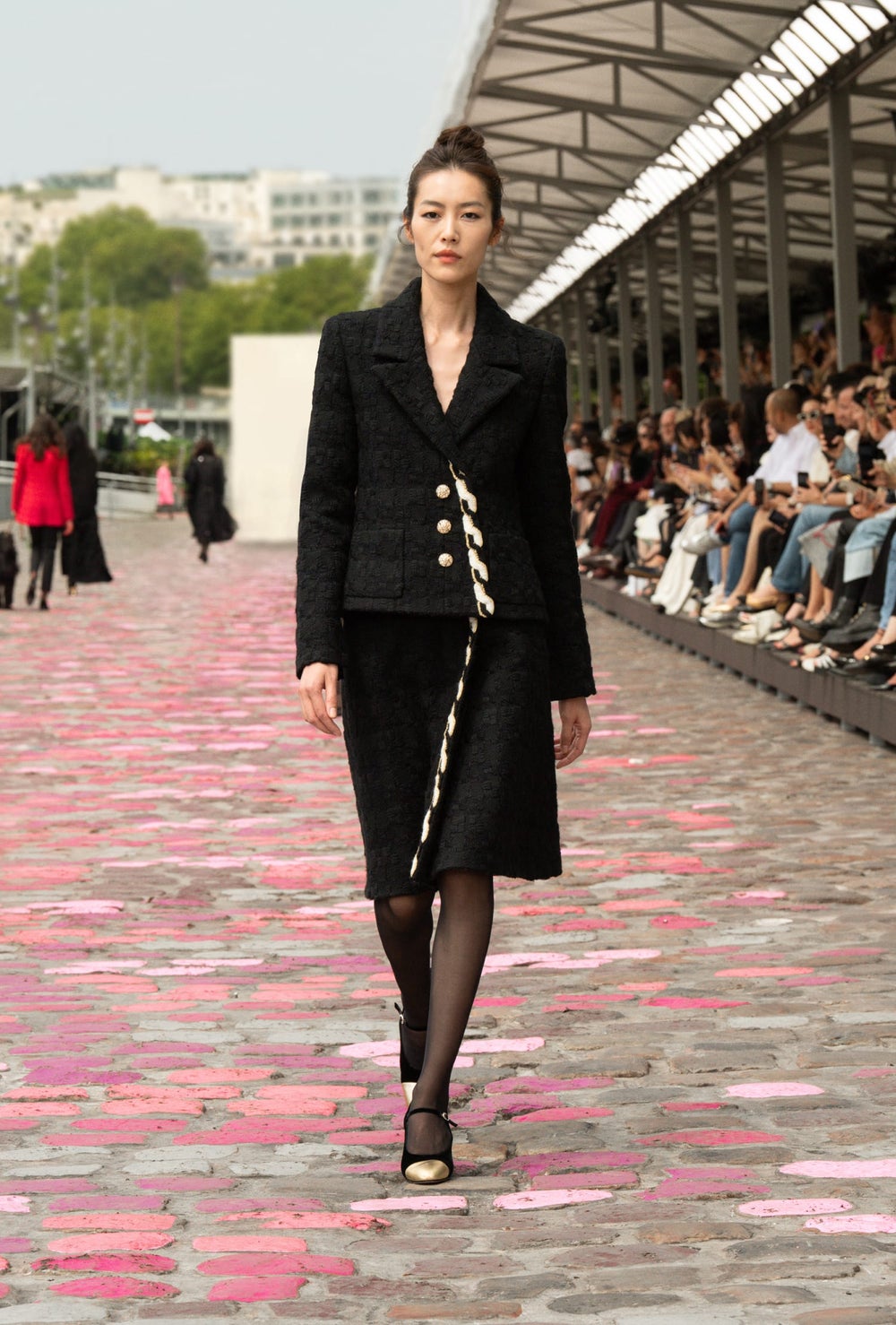 look 8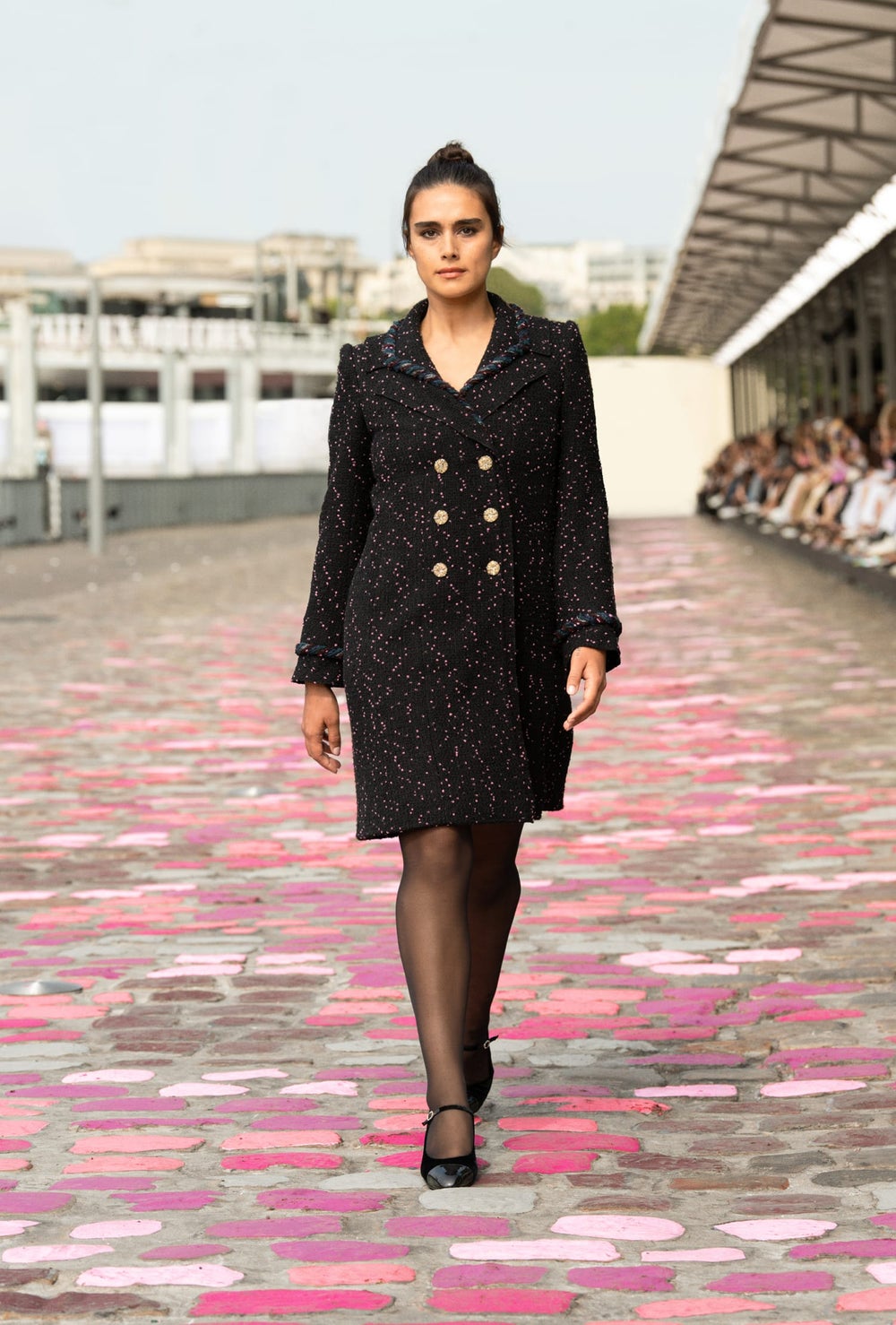 look 9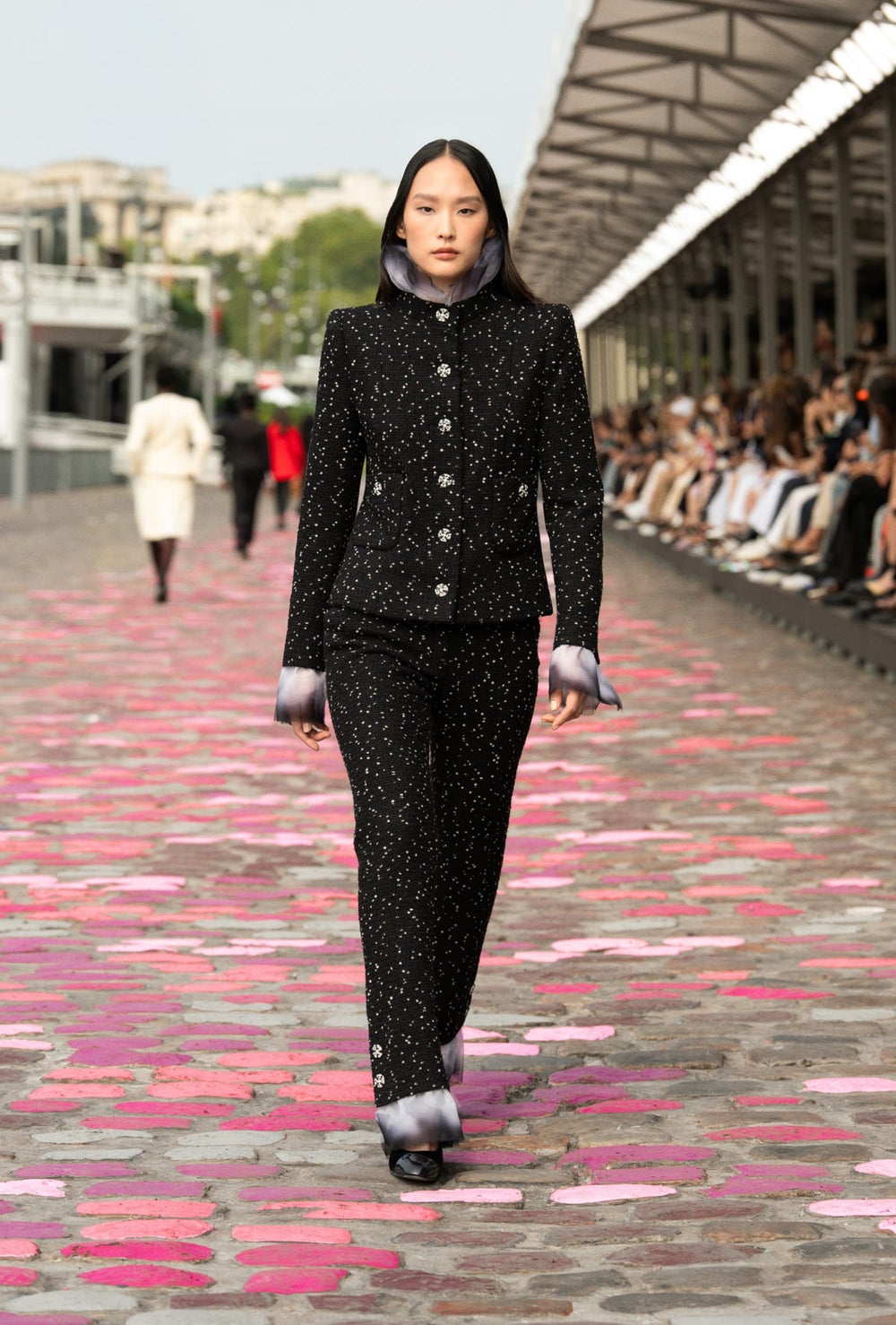 look 10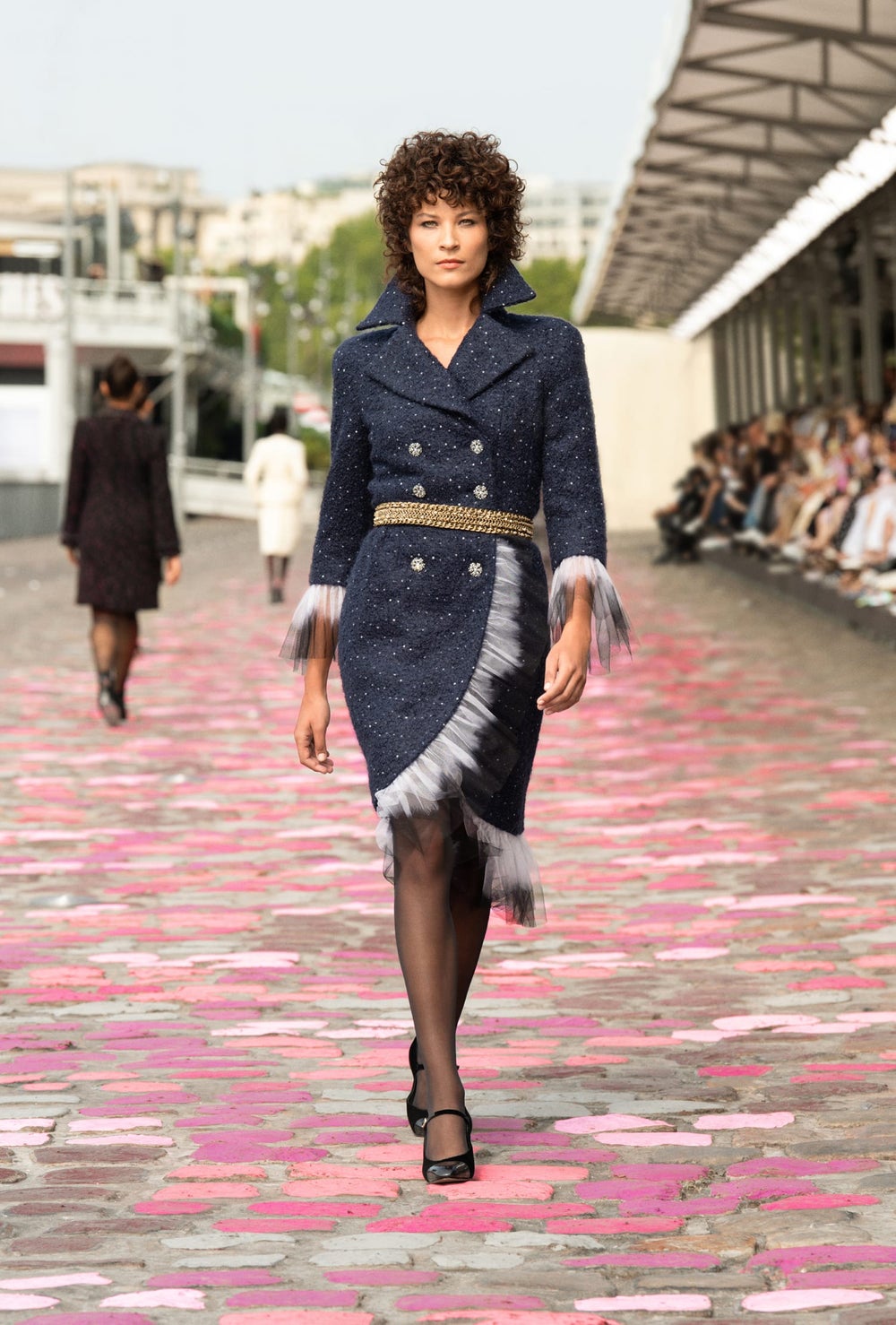 look 11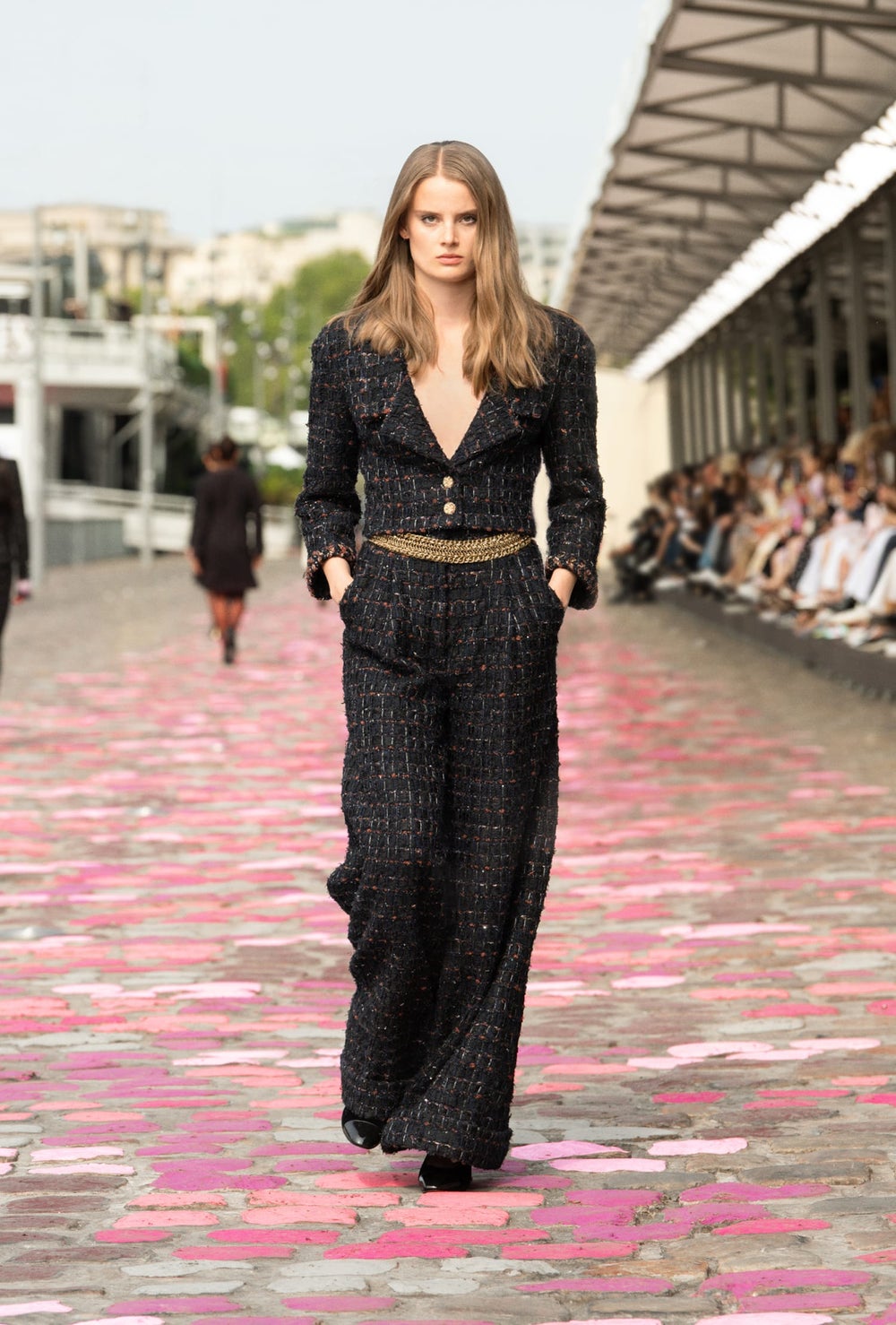 look 12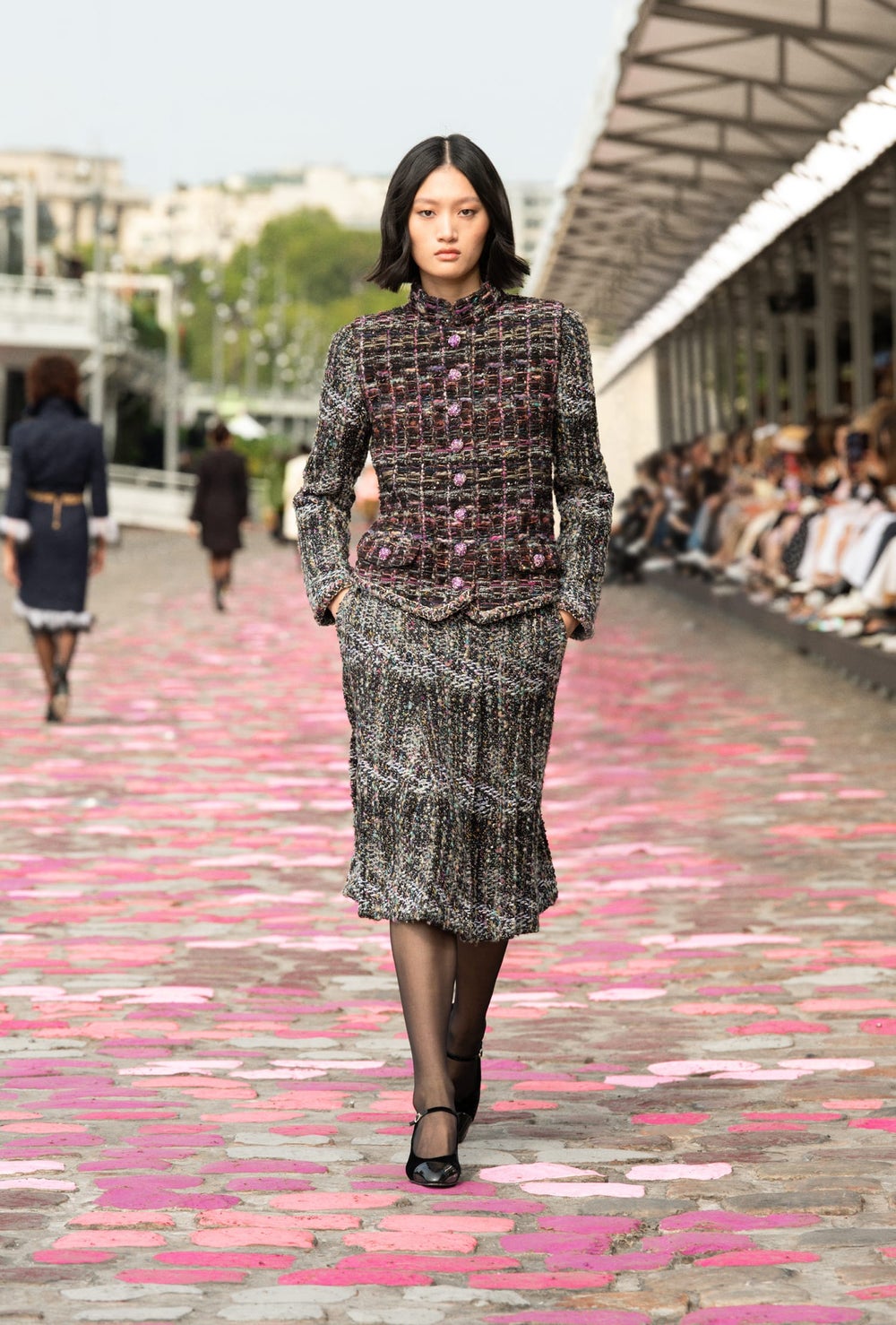 look 13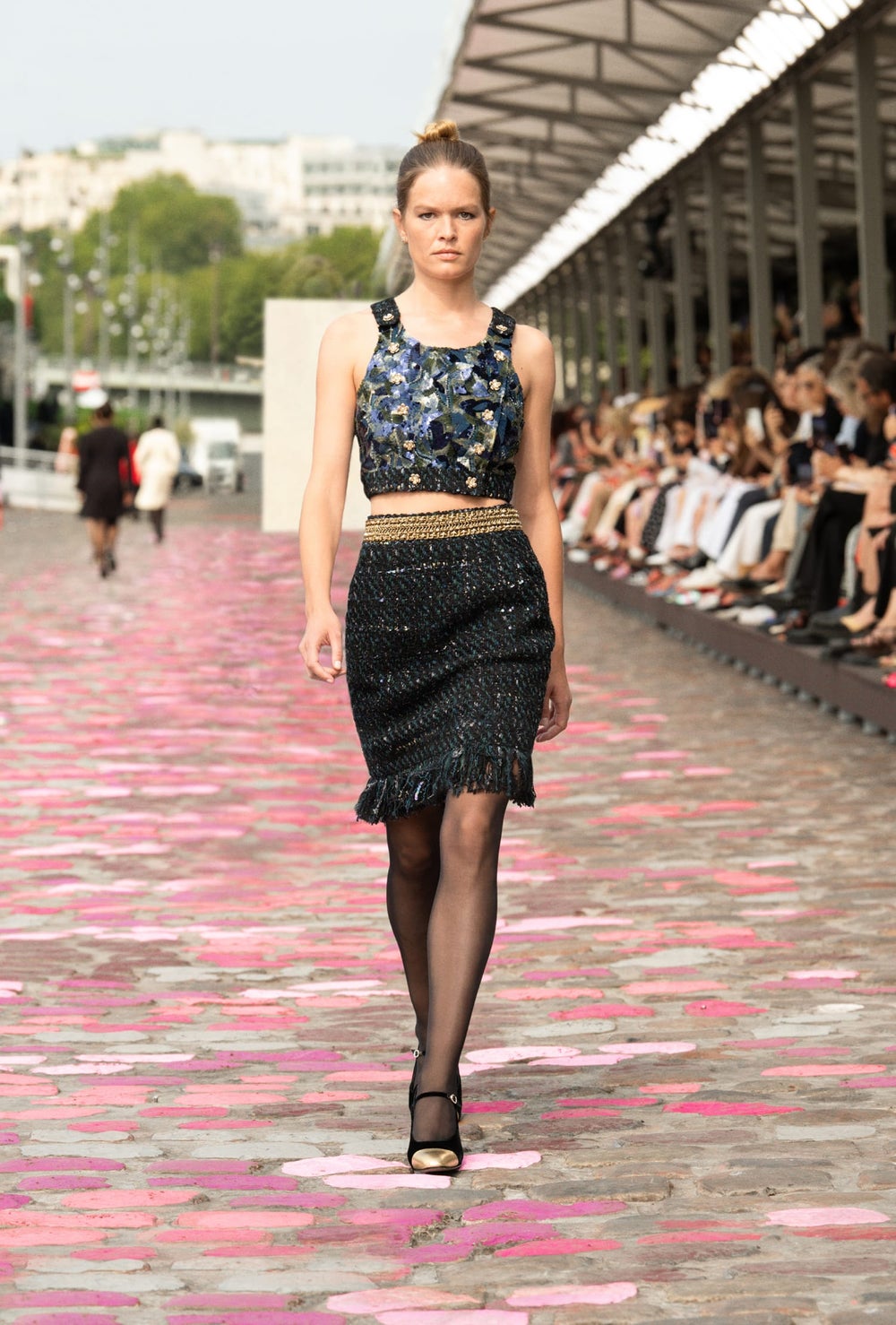 look 14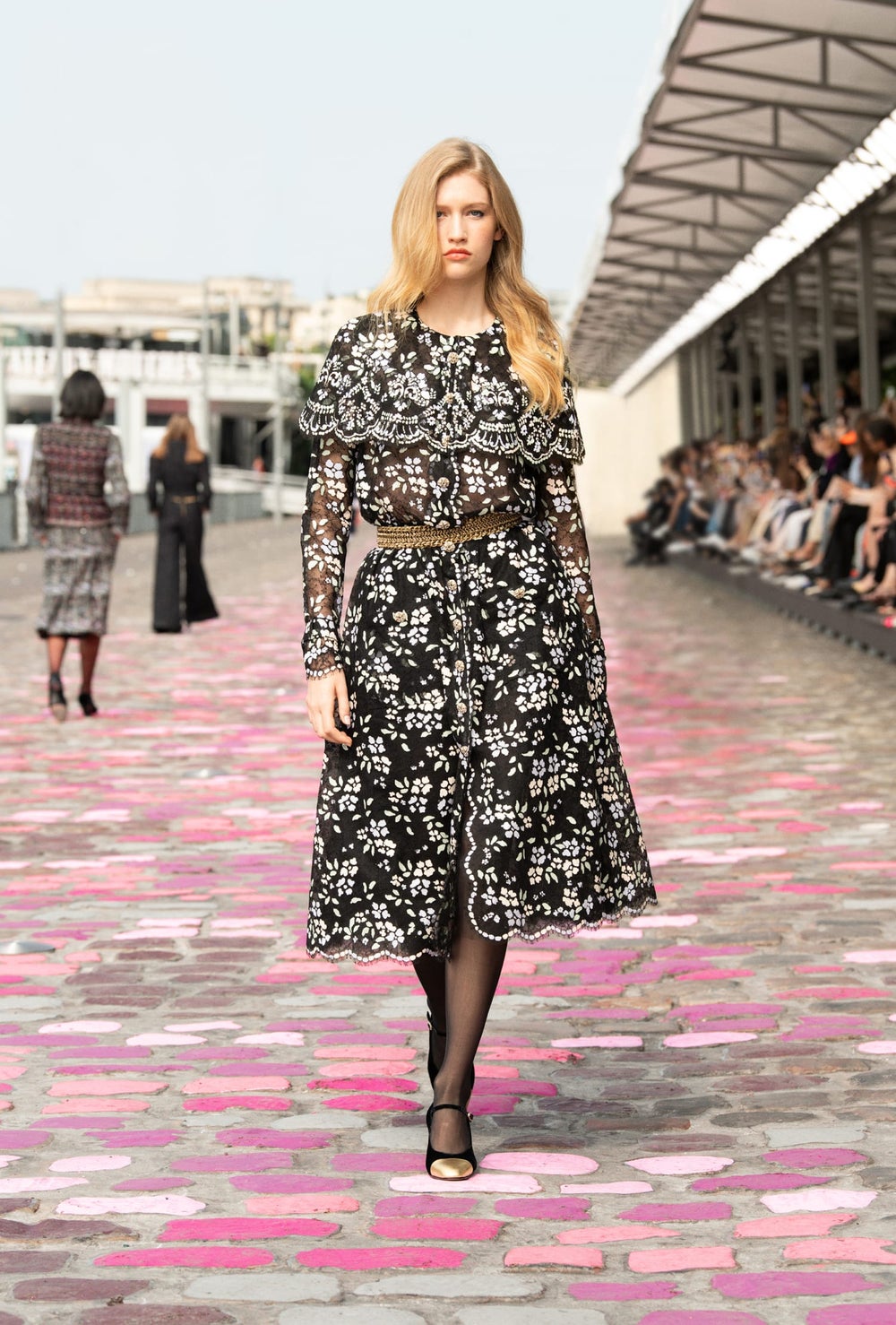 look 15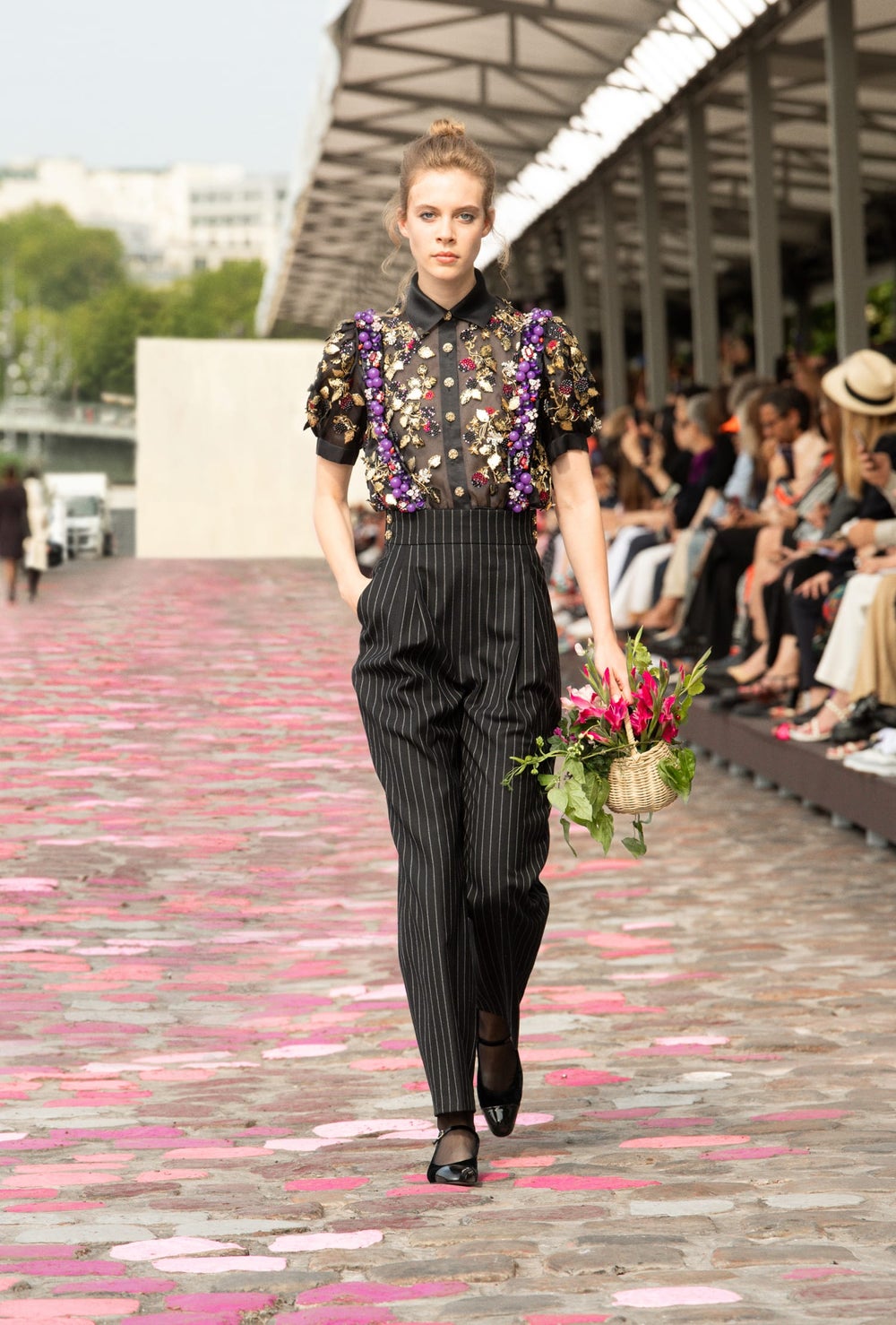 look 16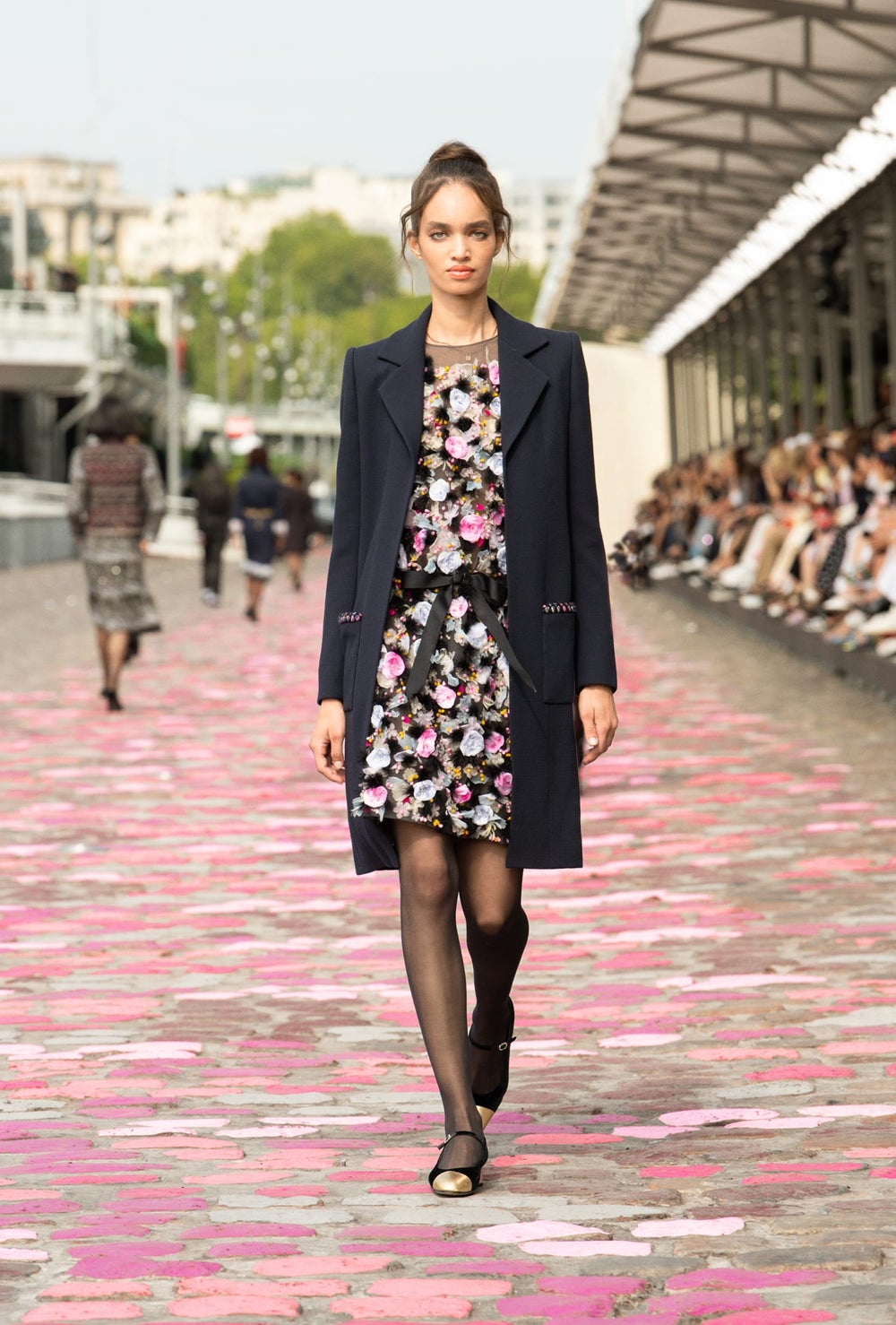 look 17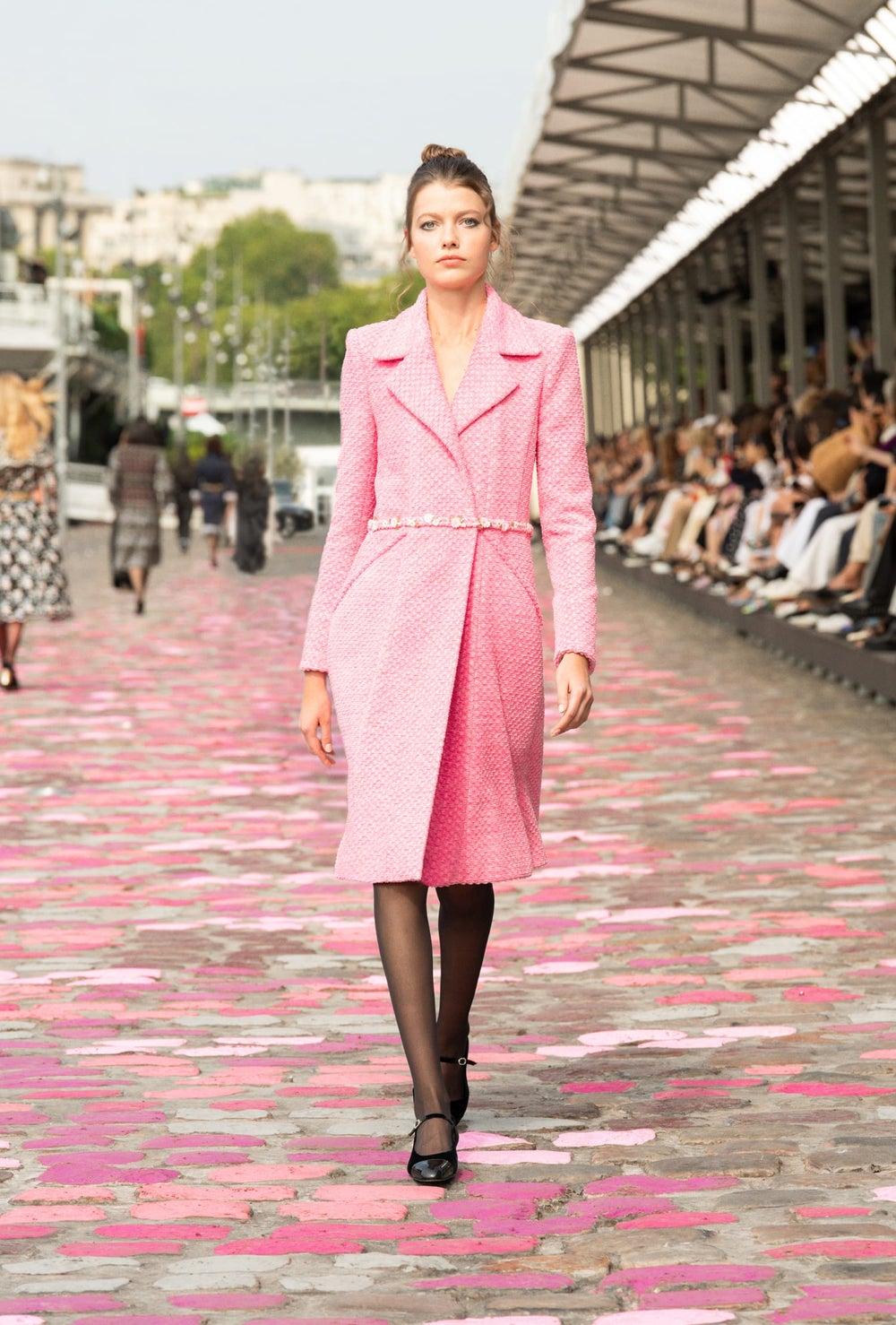 look 18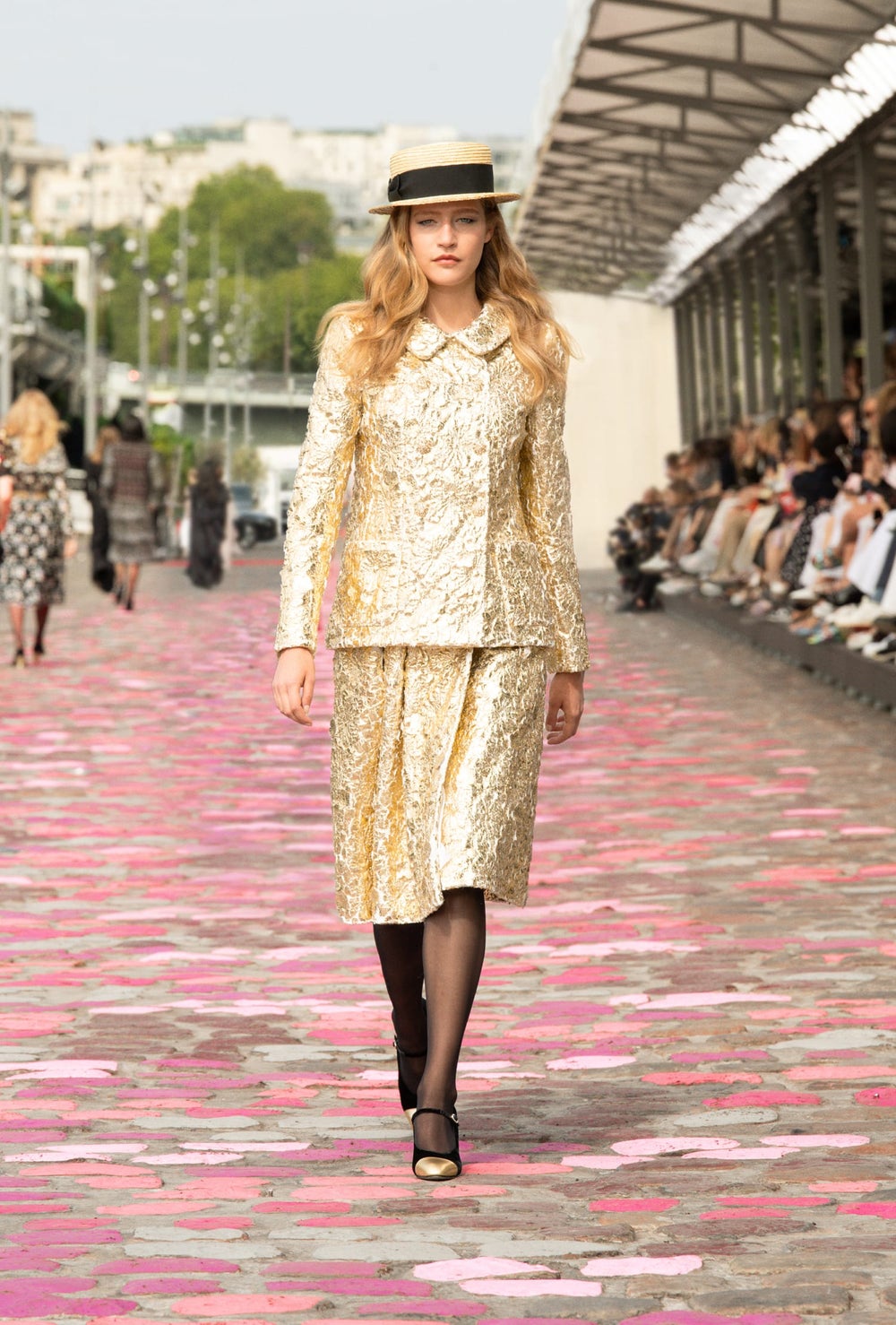 look 19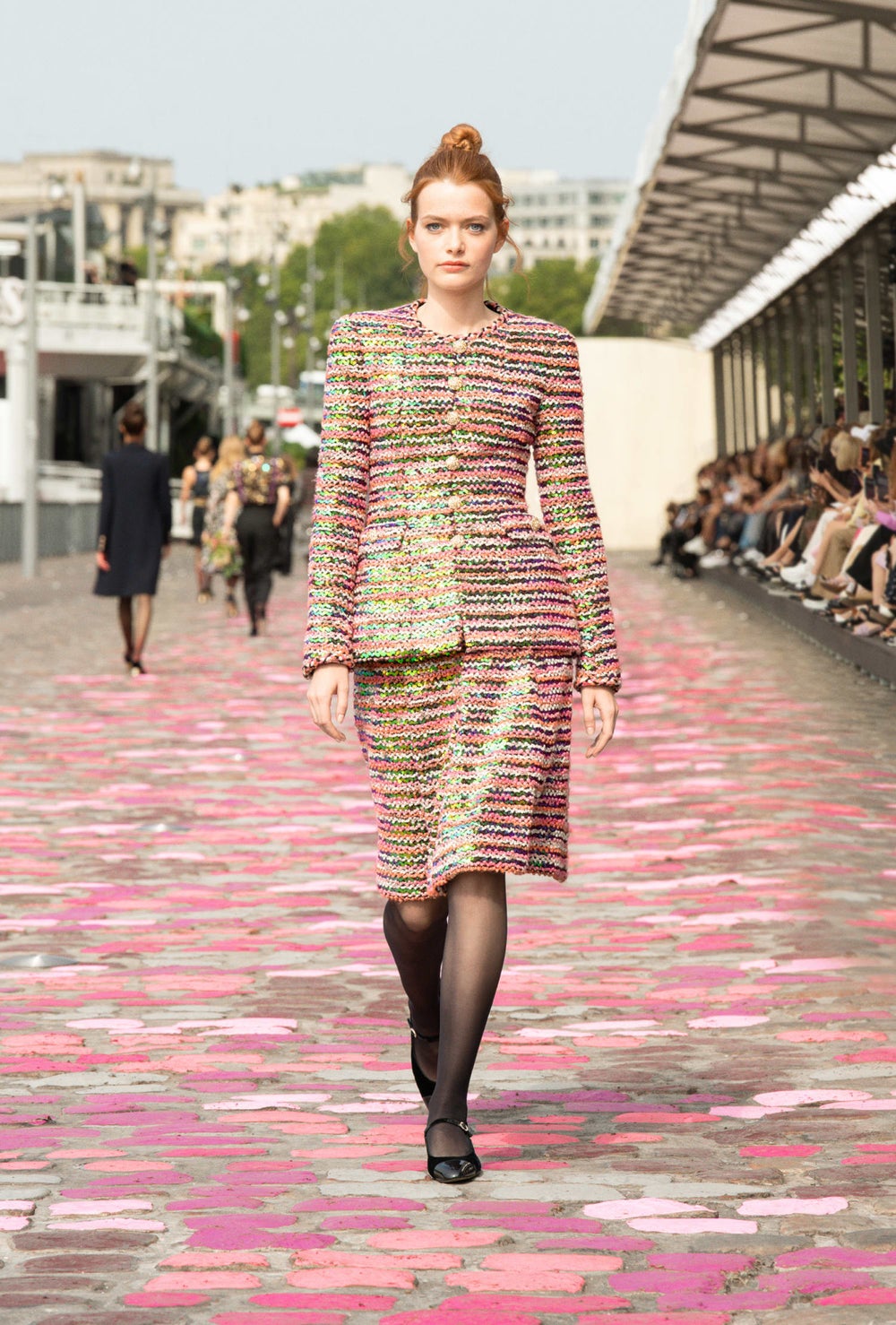 look 20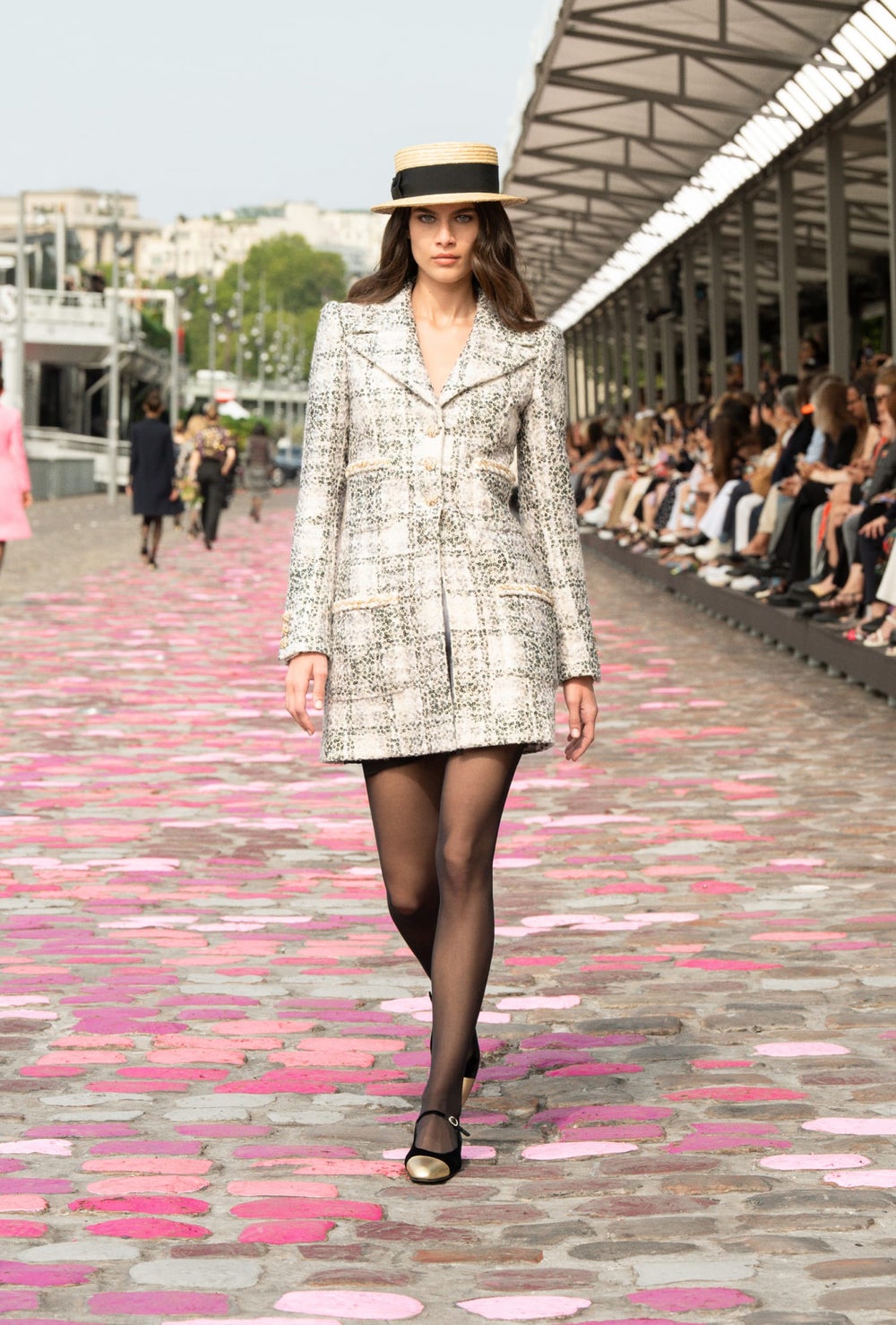 look 21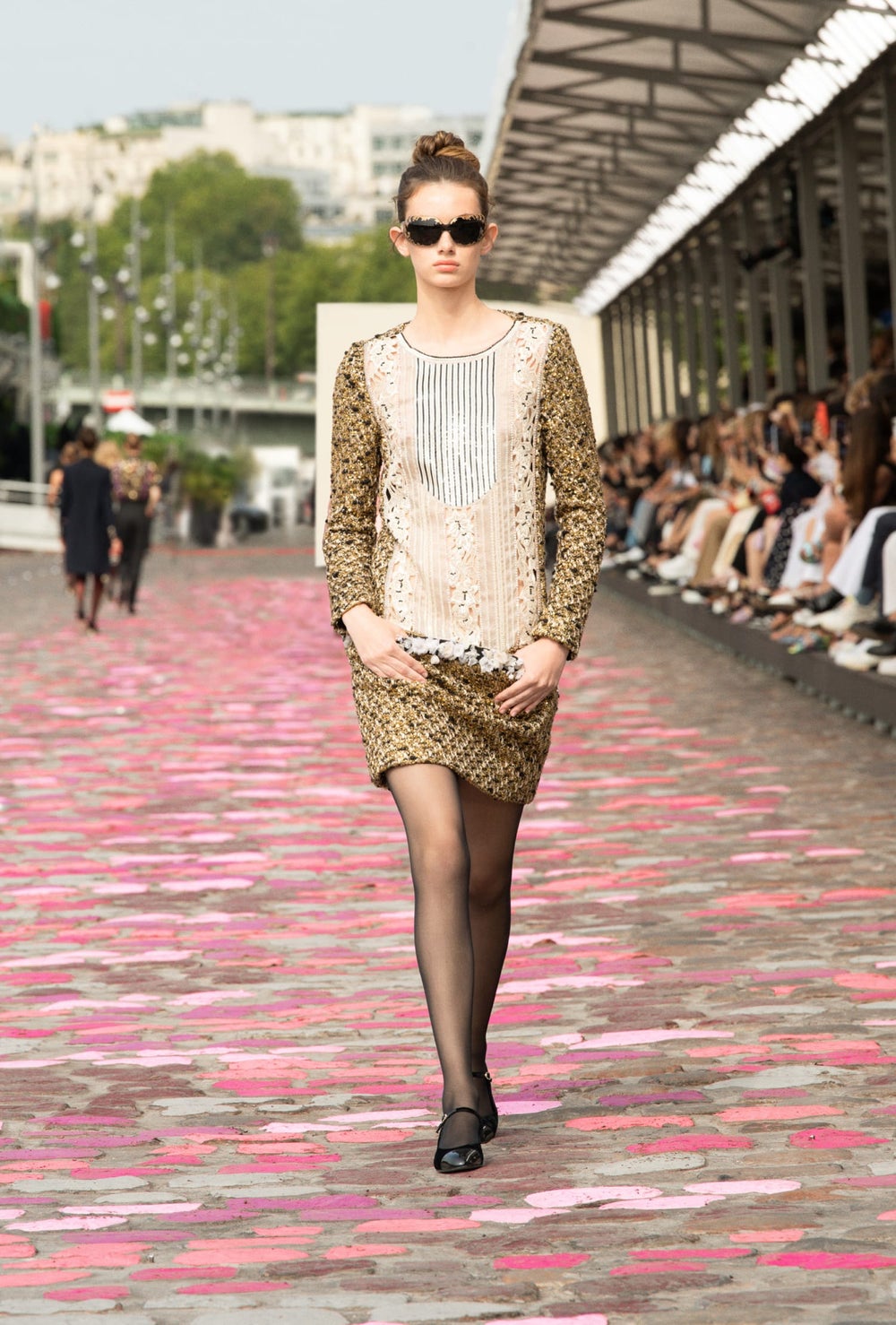 look 22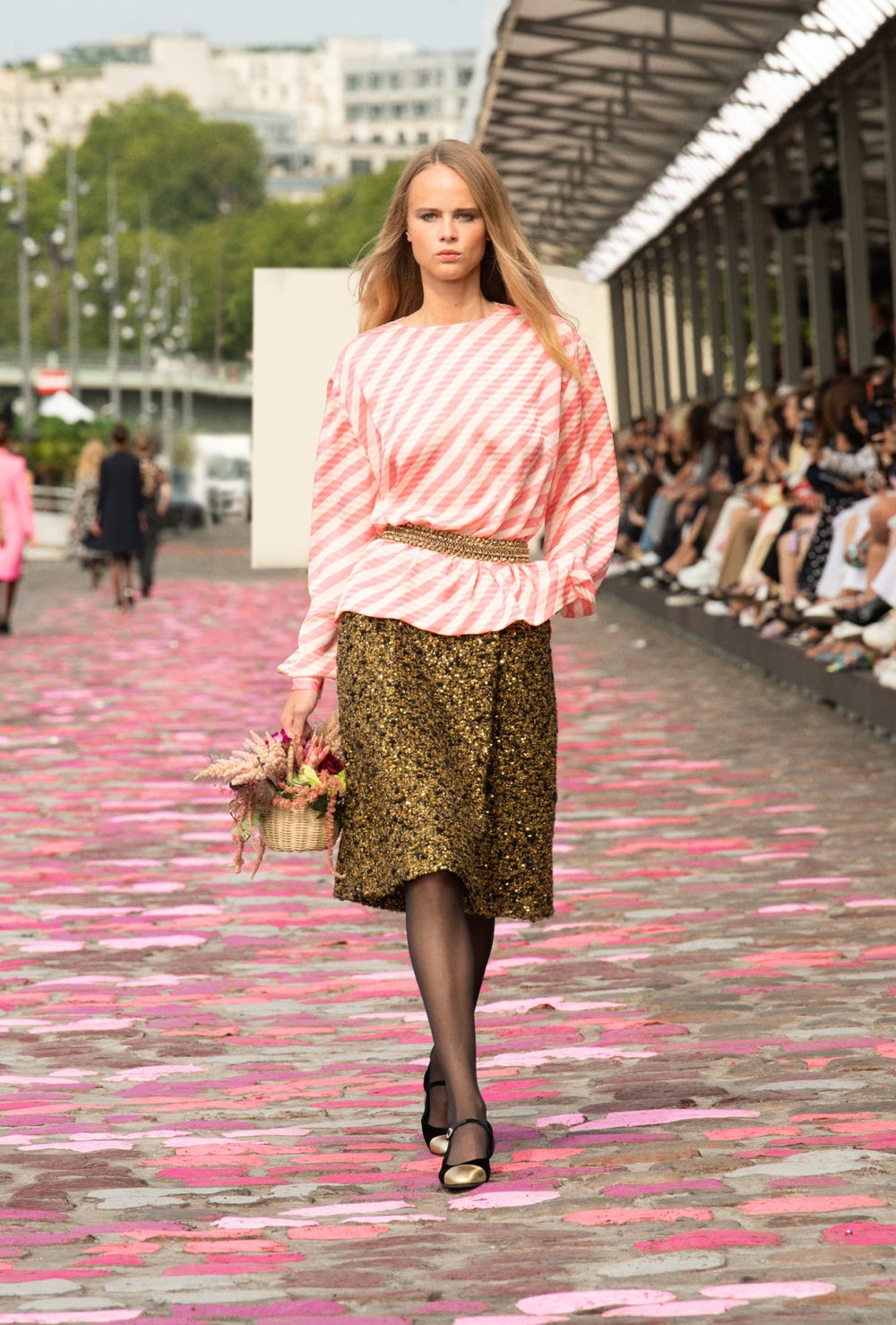 look 23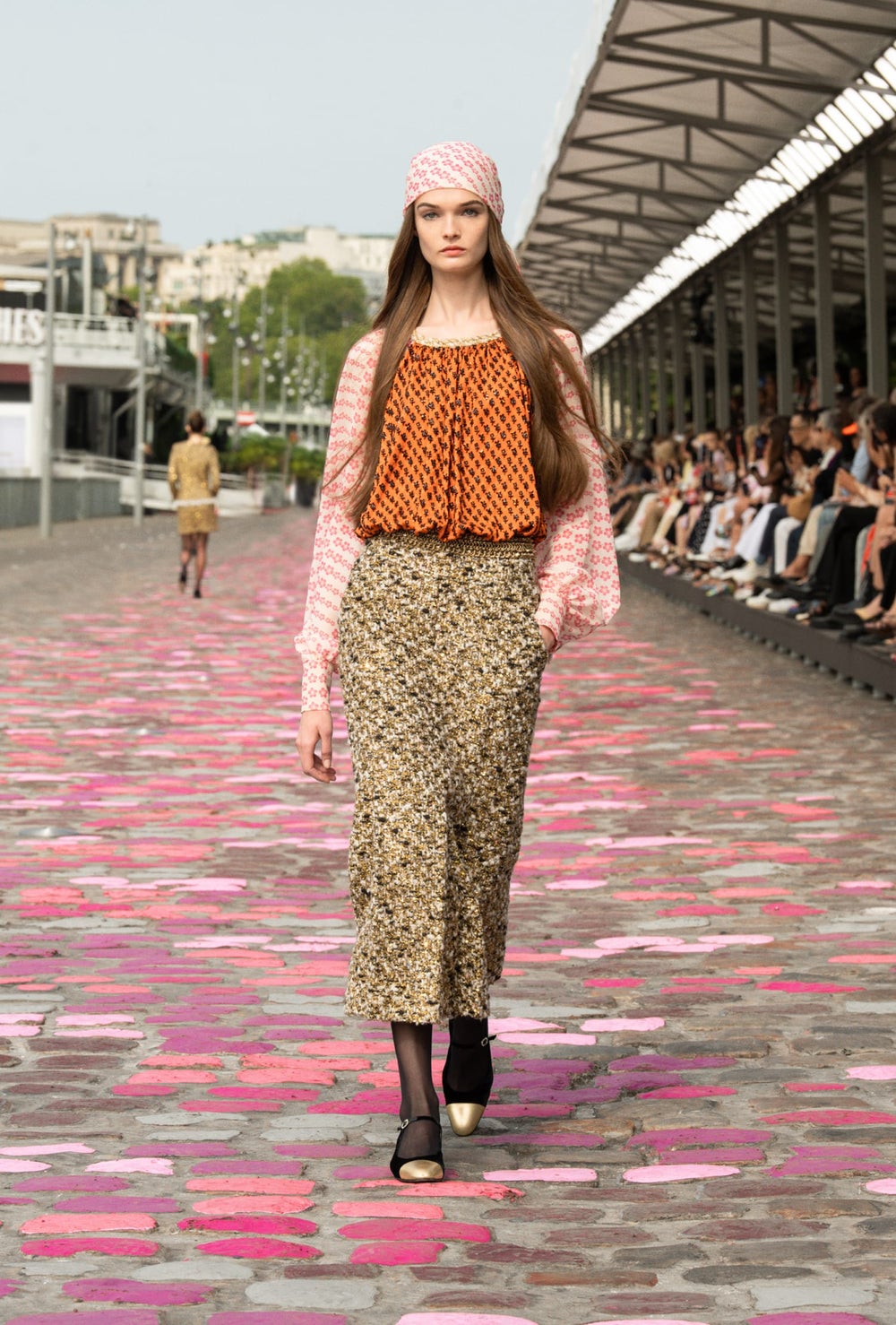 look 24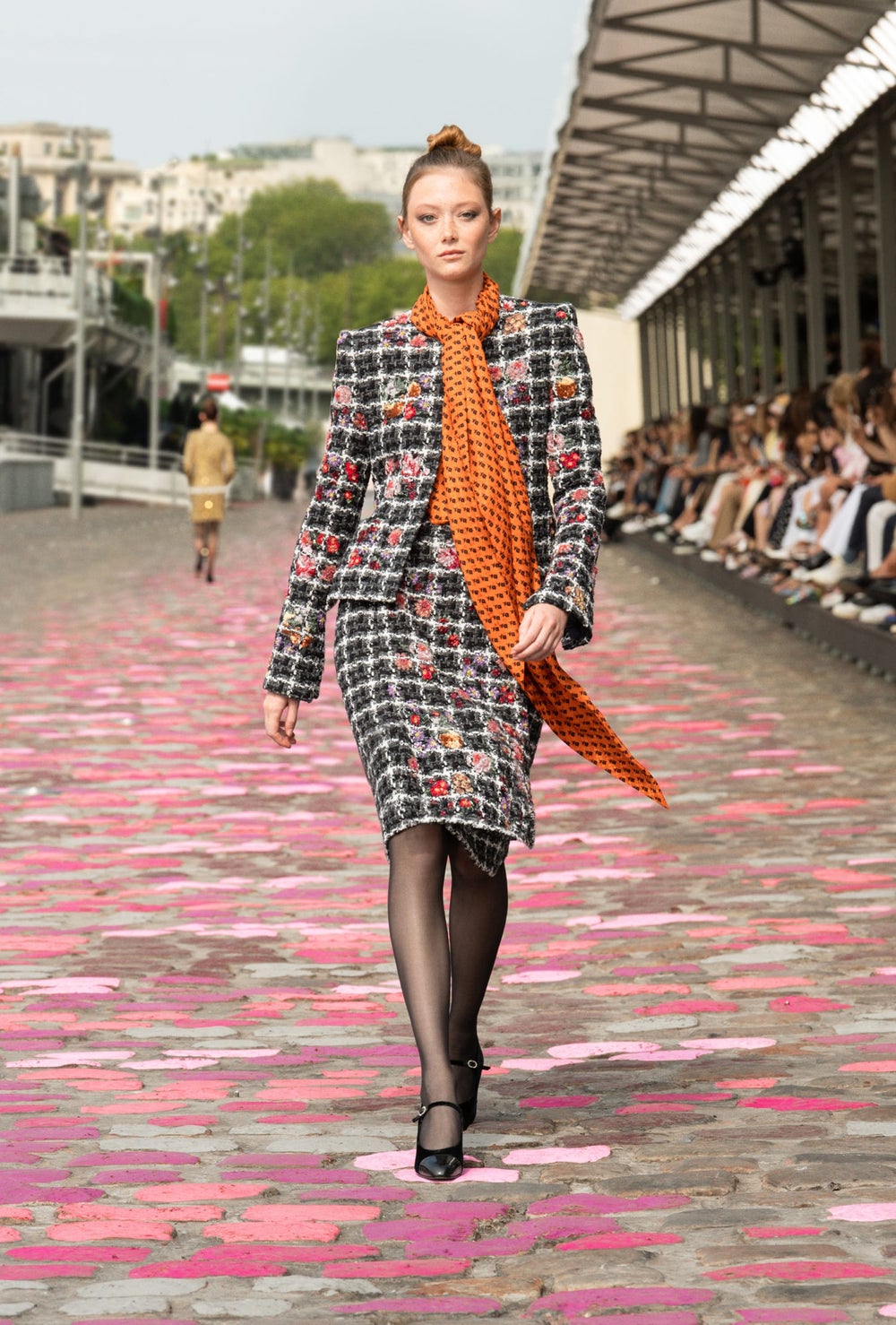 look 25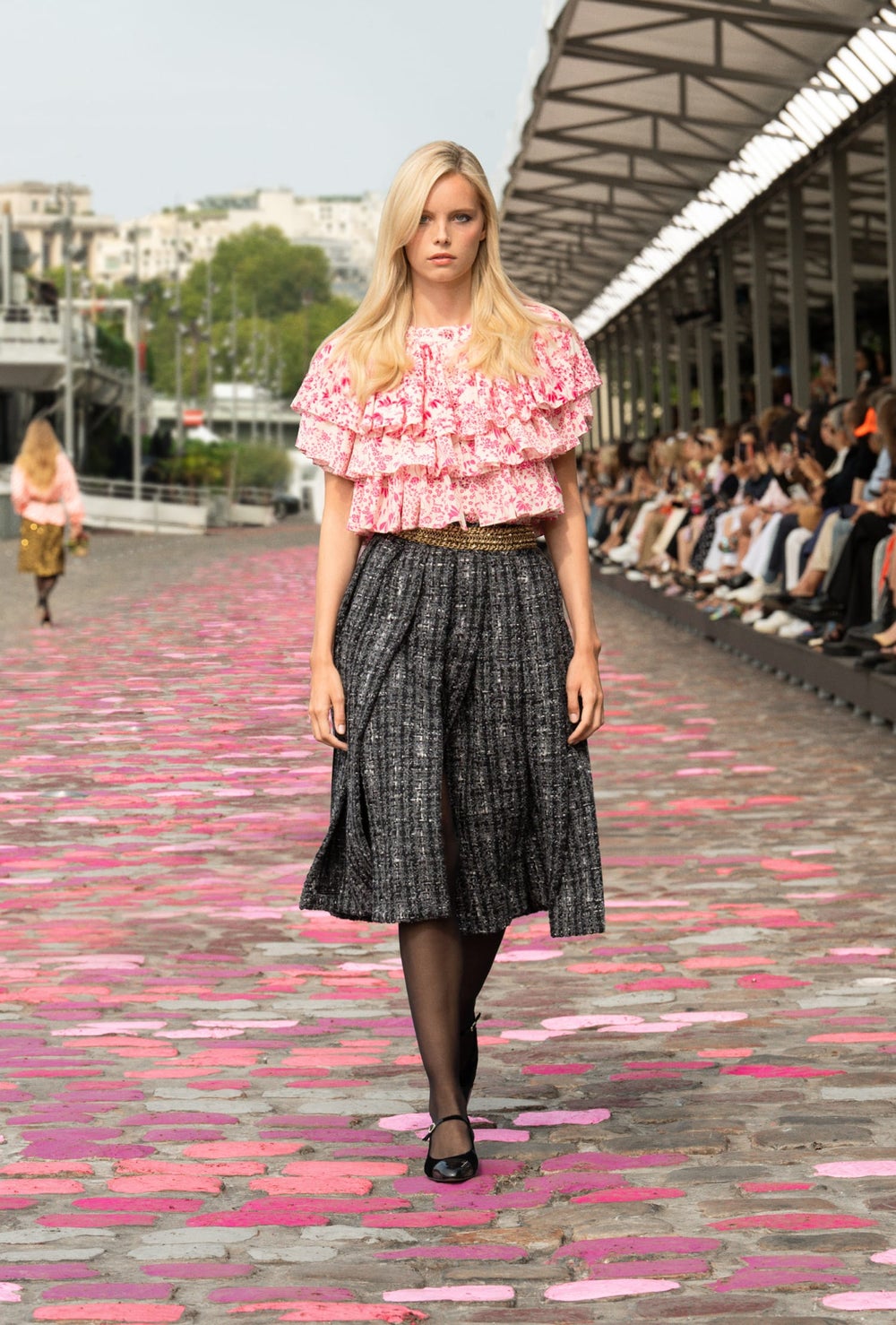 look 26
look 27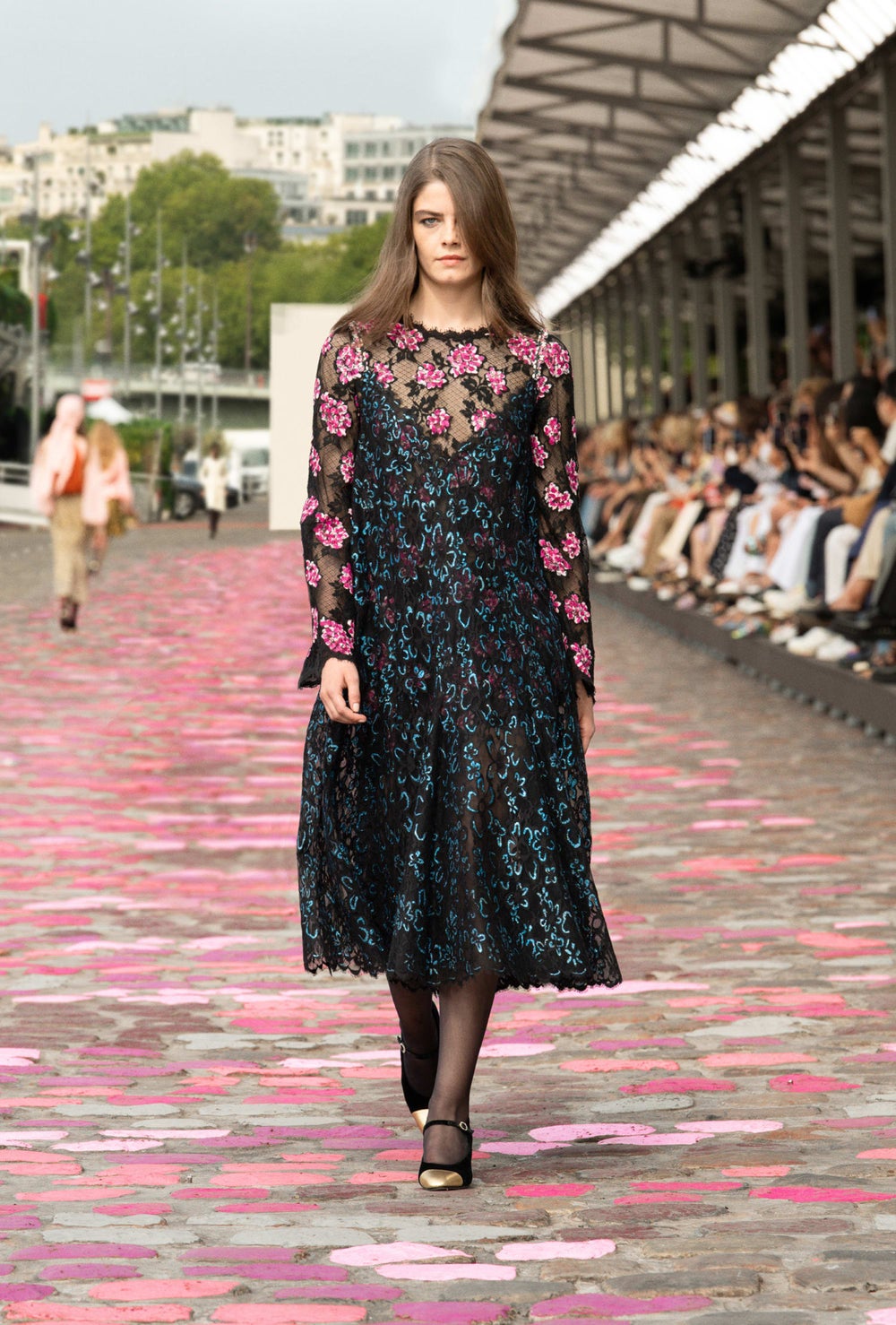 look 28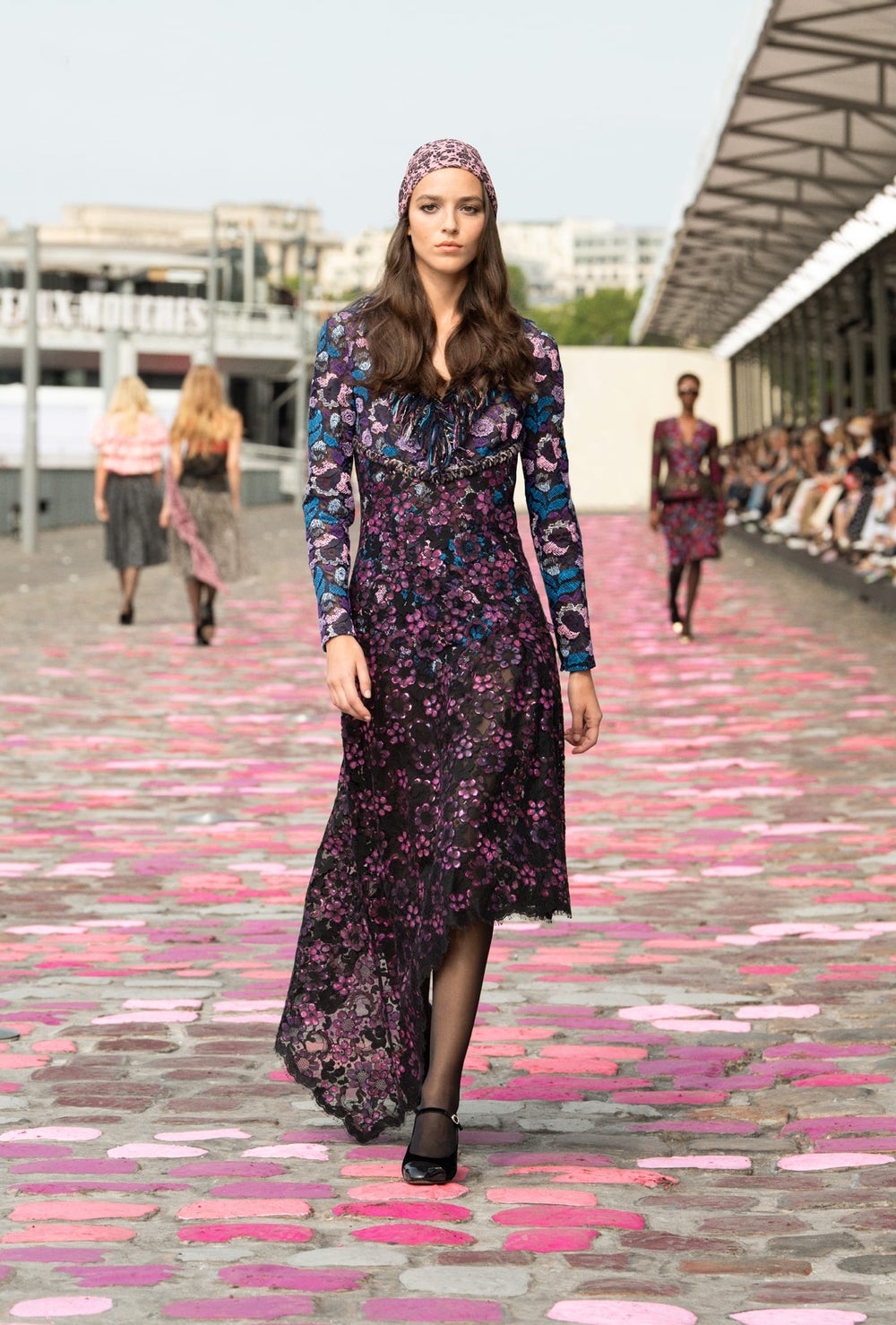 look 29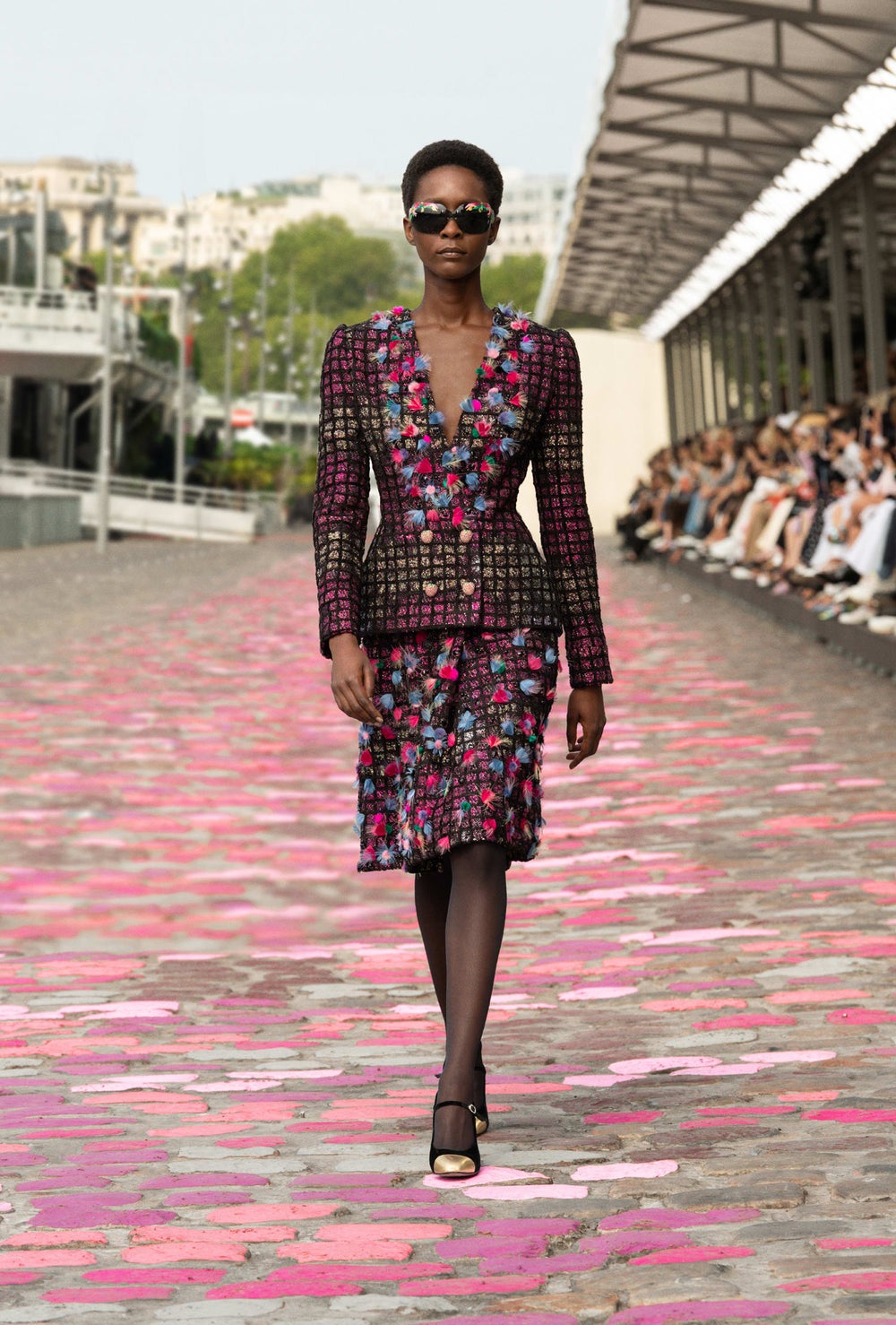 look 30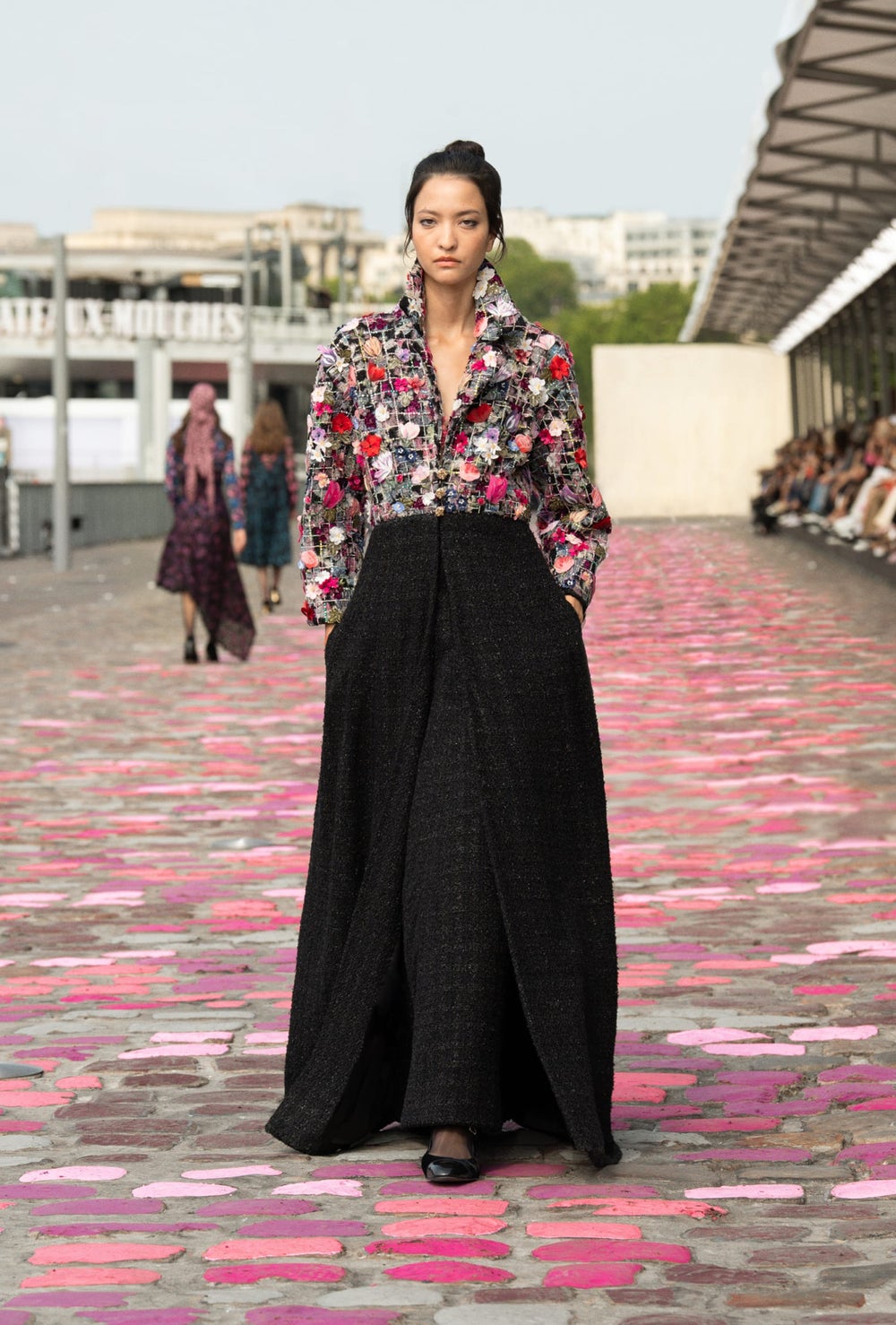 look 31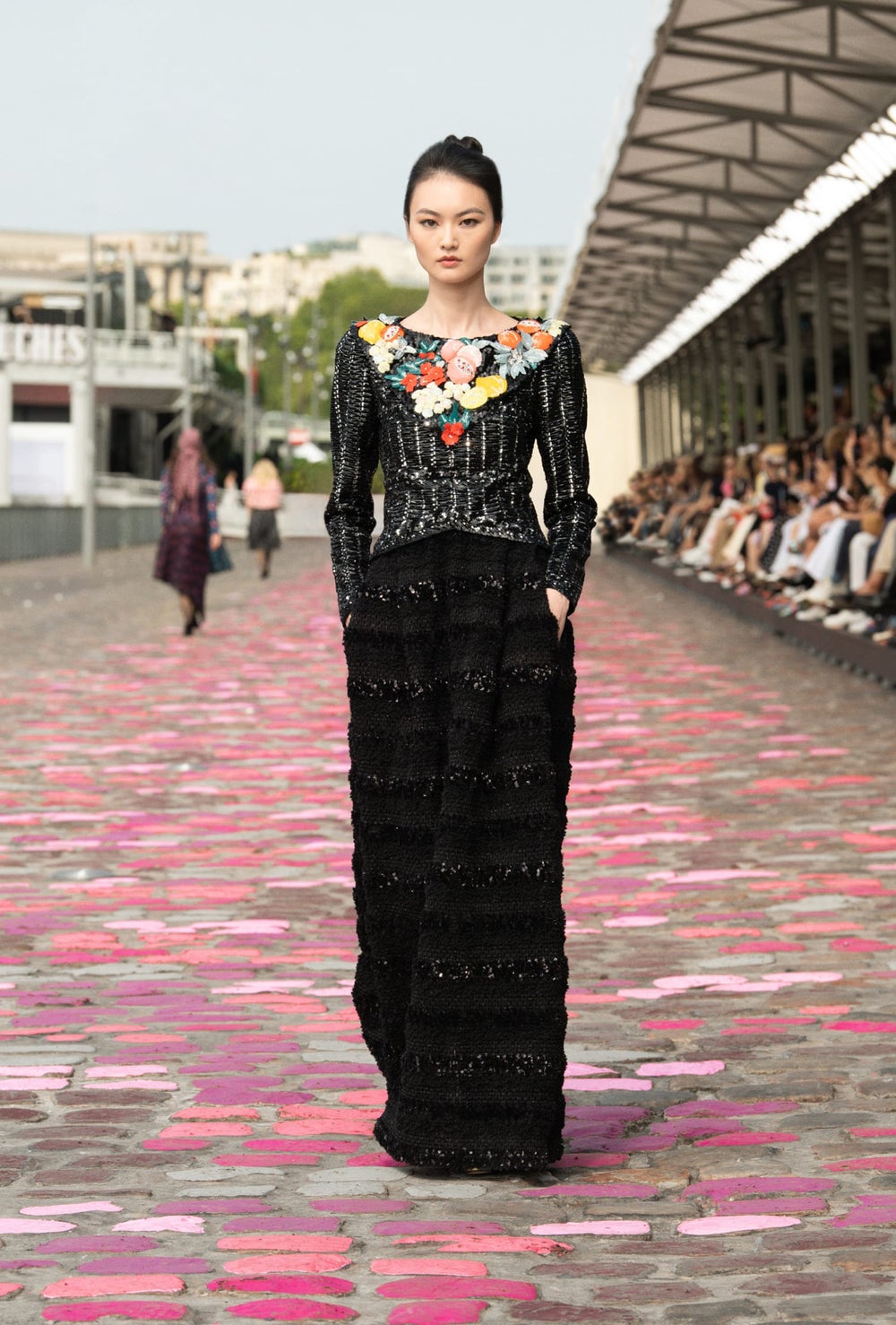 look 32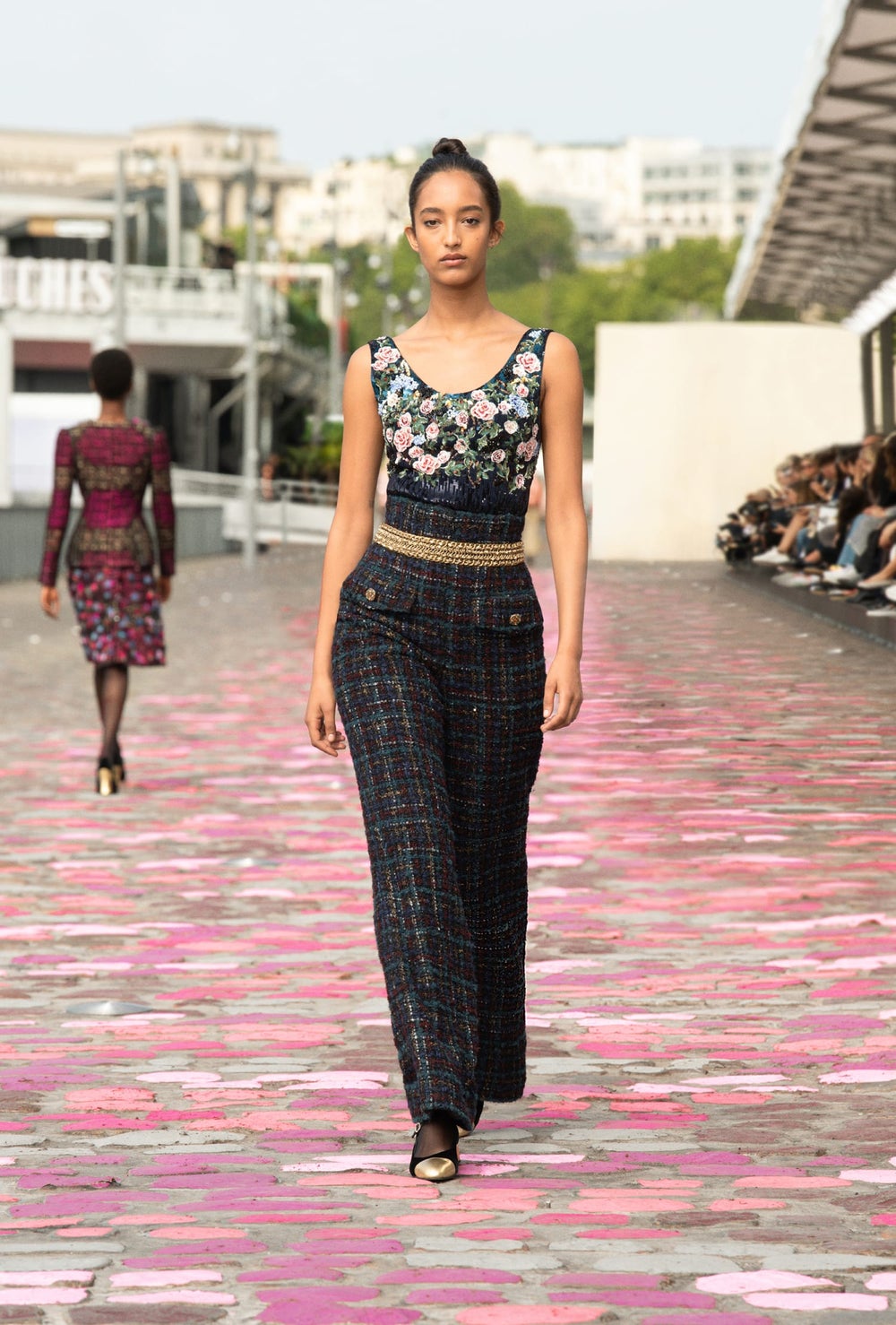 look 33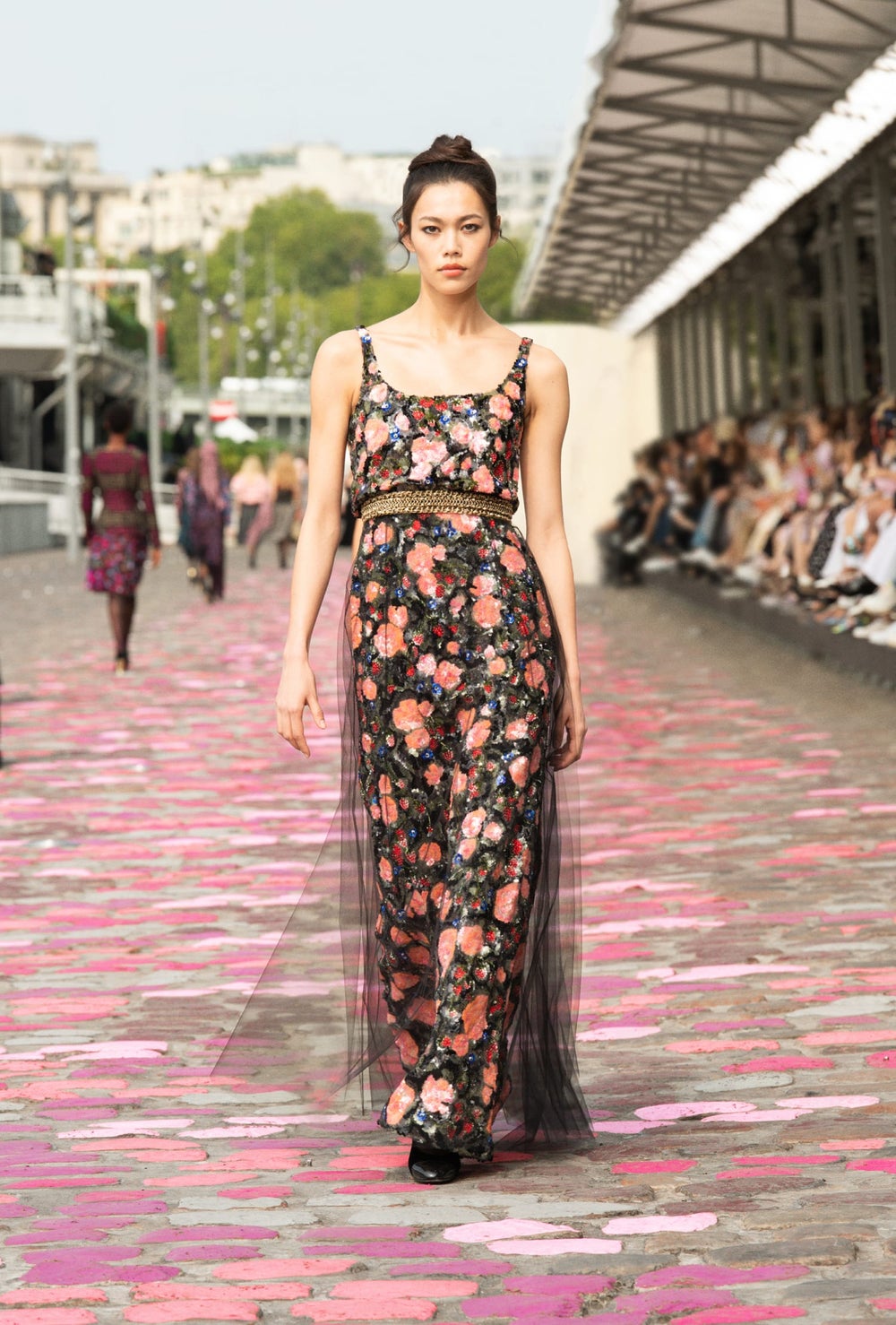 look 34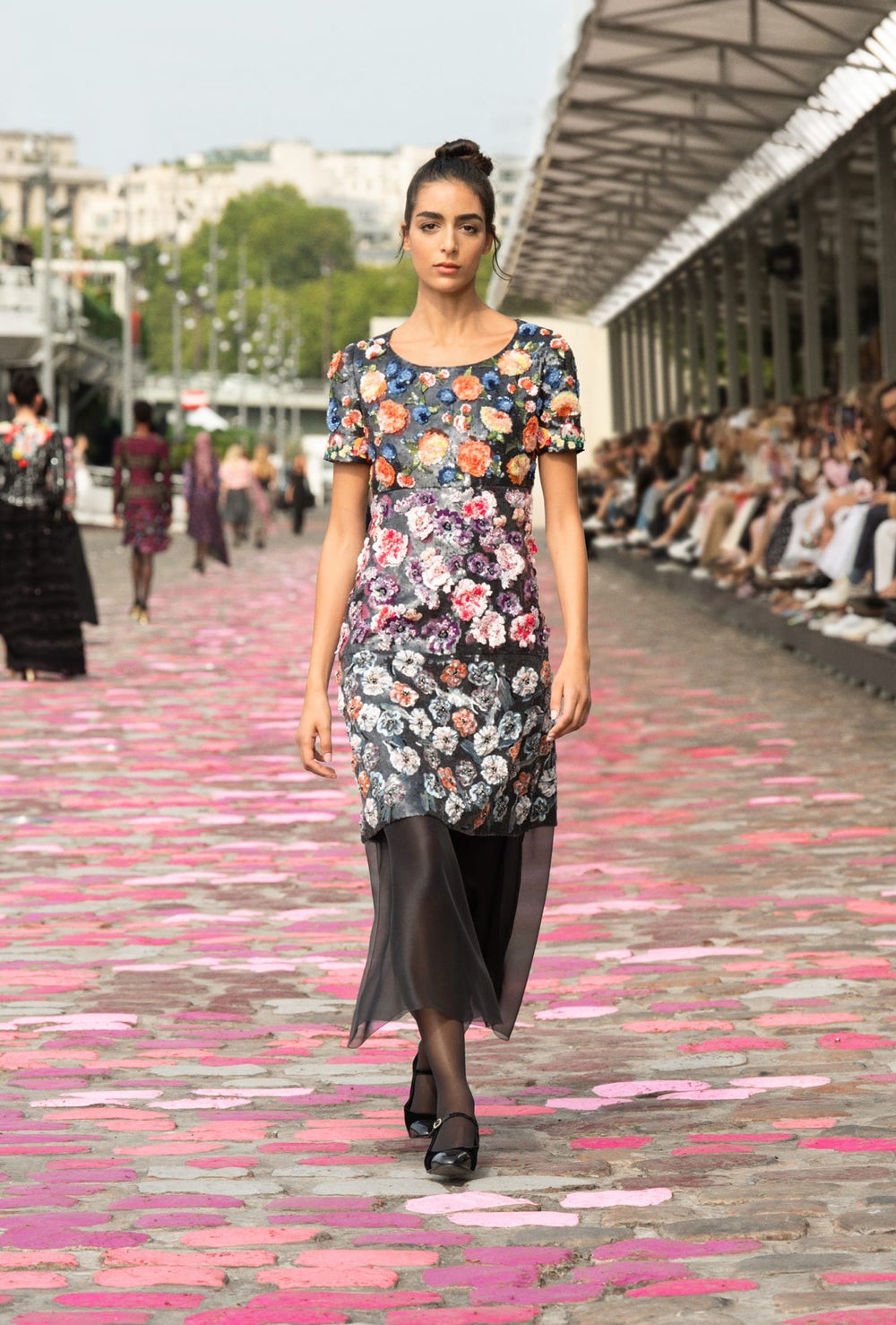 look 35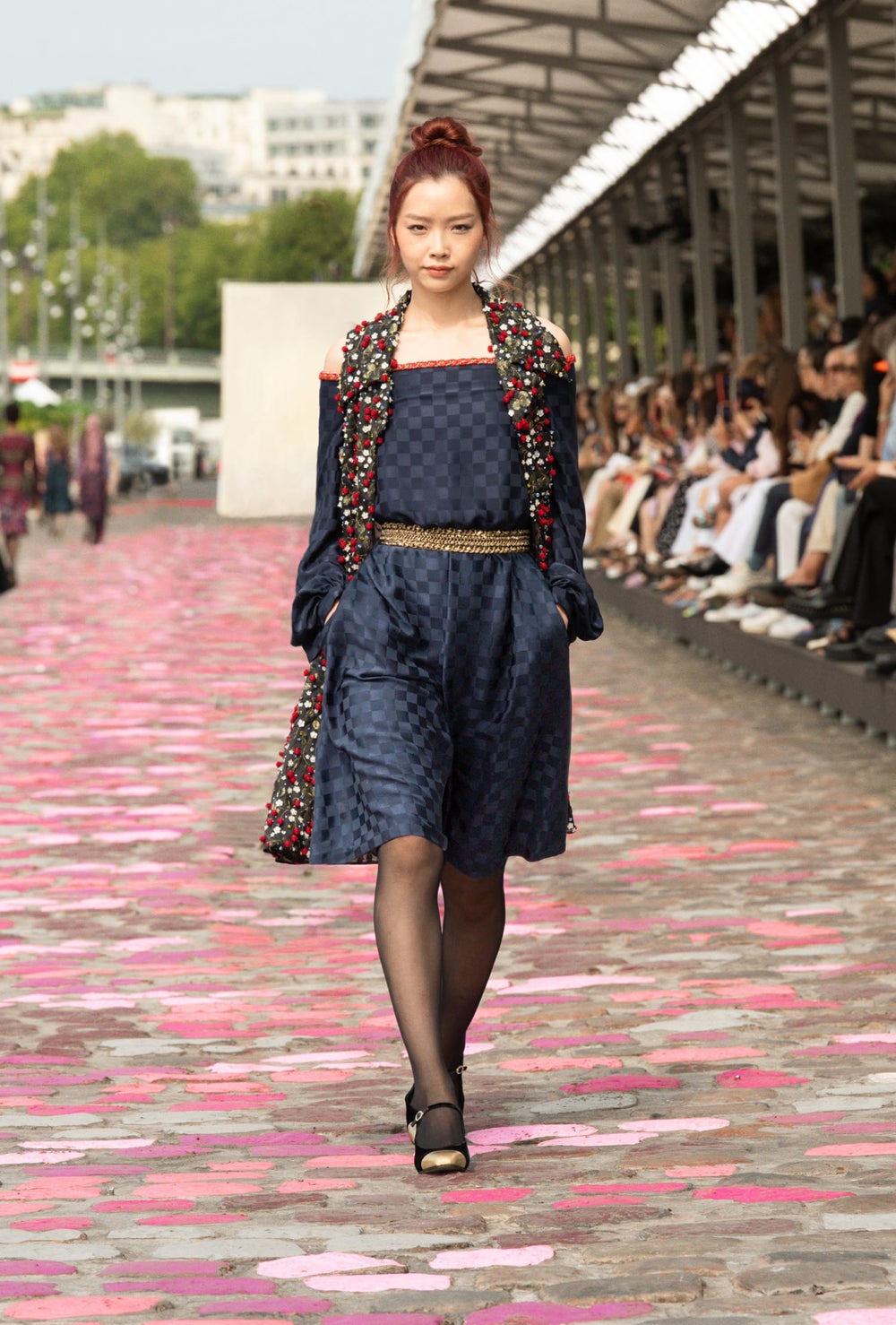 look 36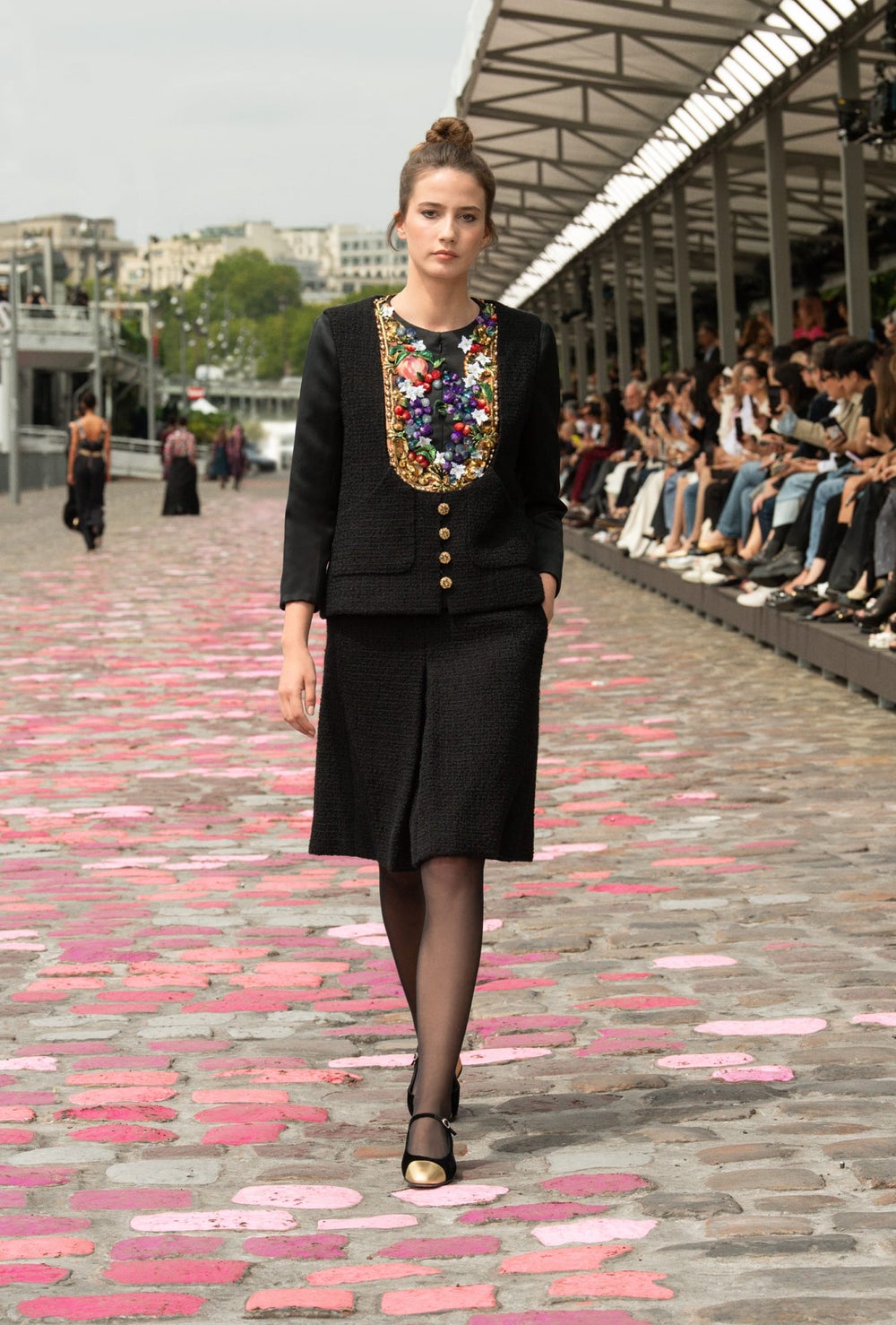 look 37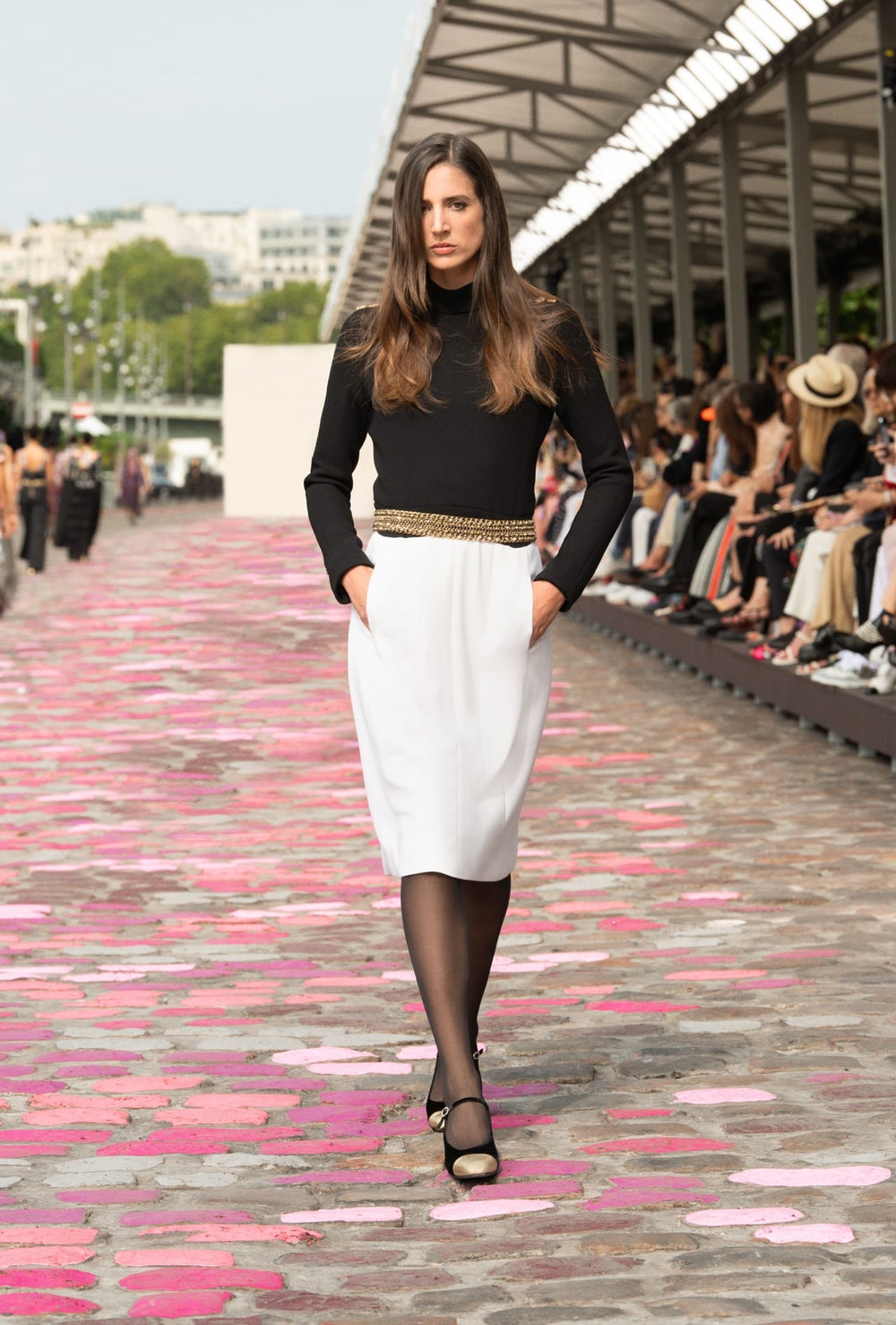 look 38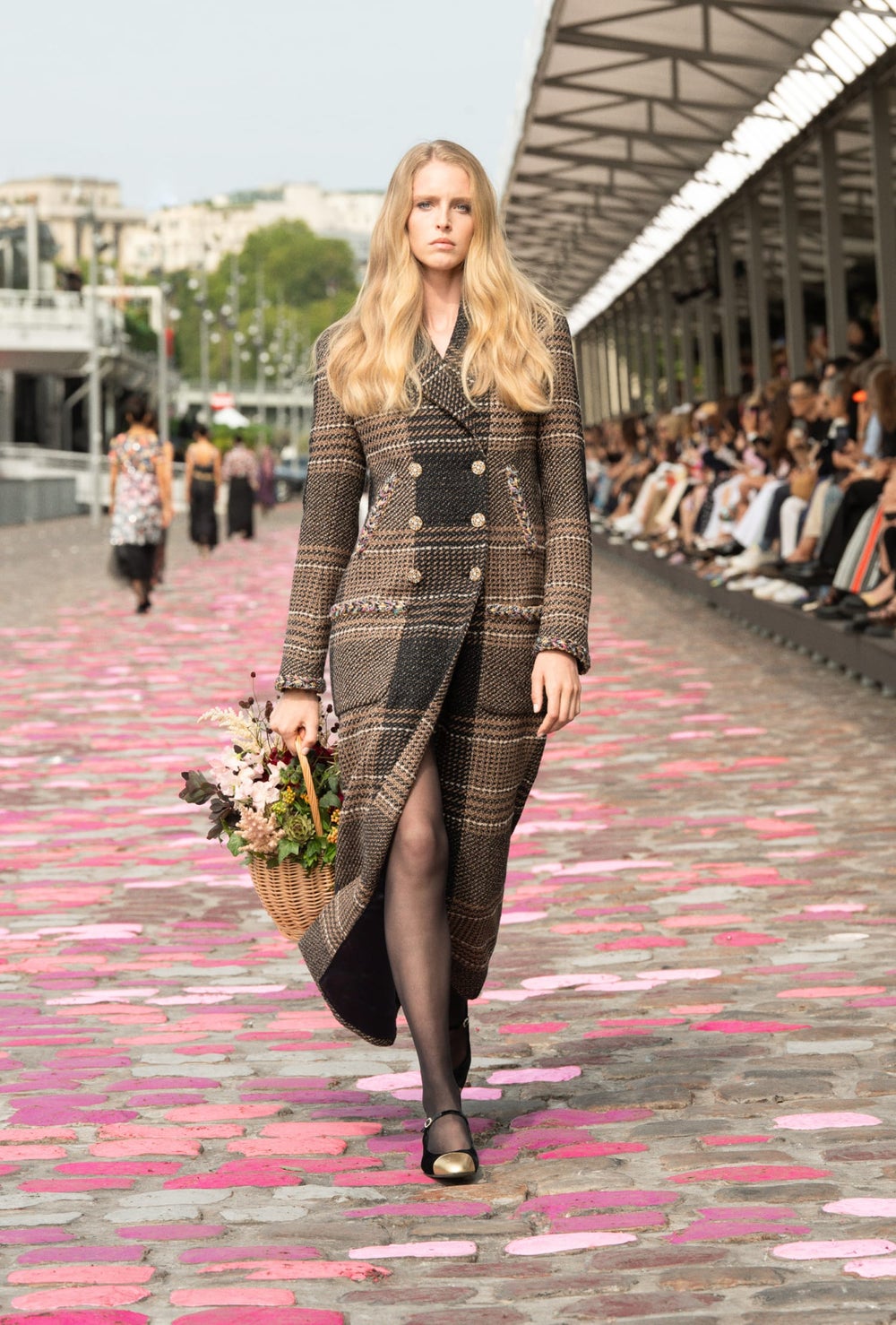 look 39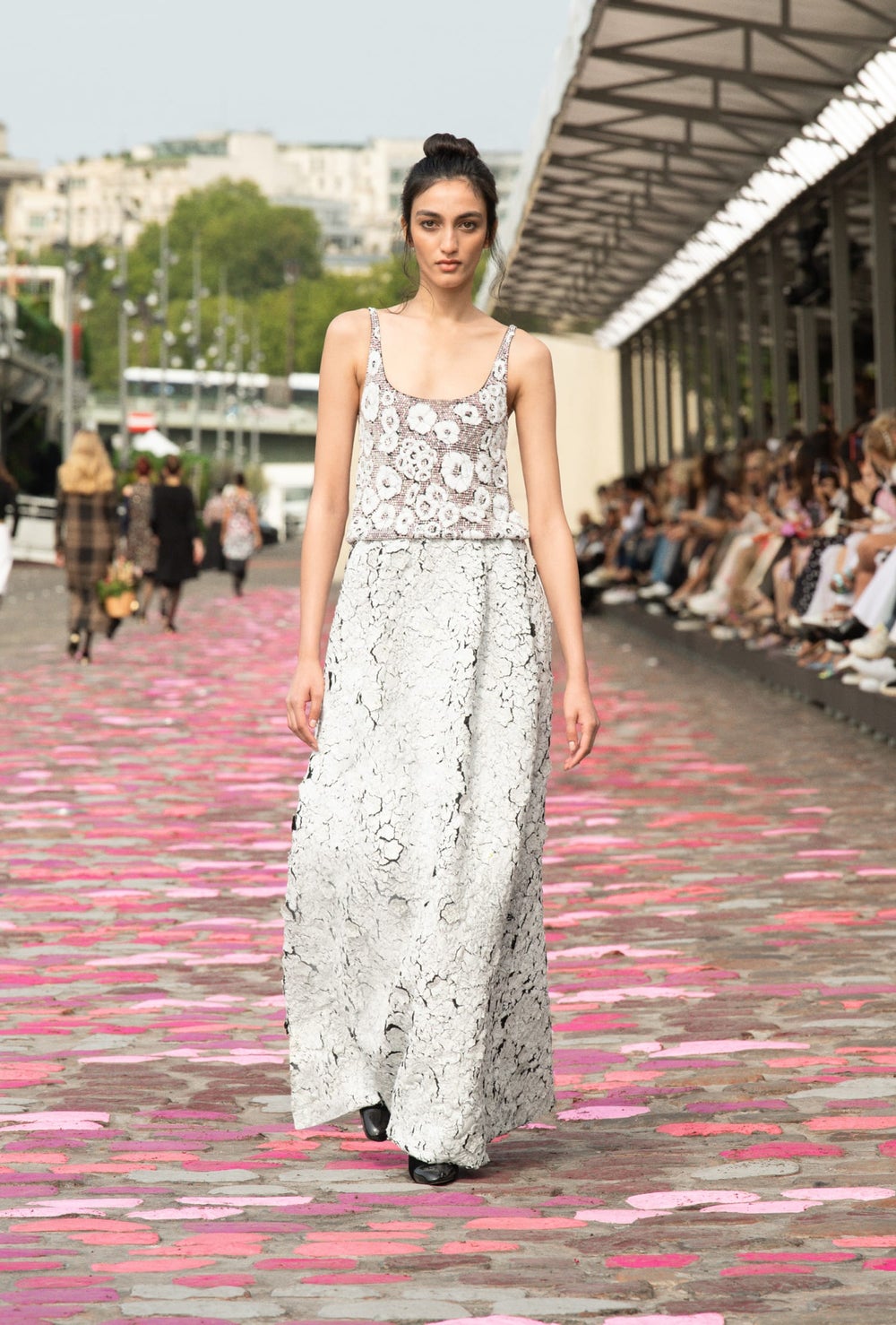 look 40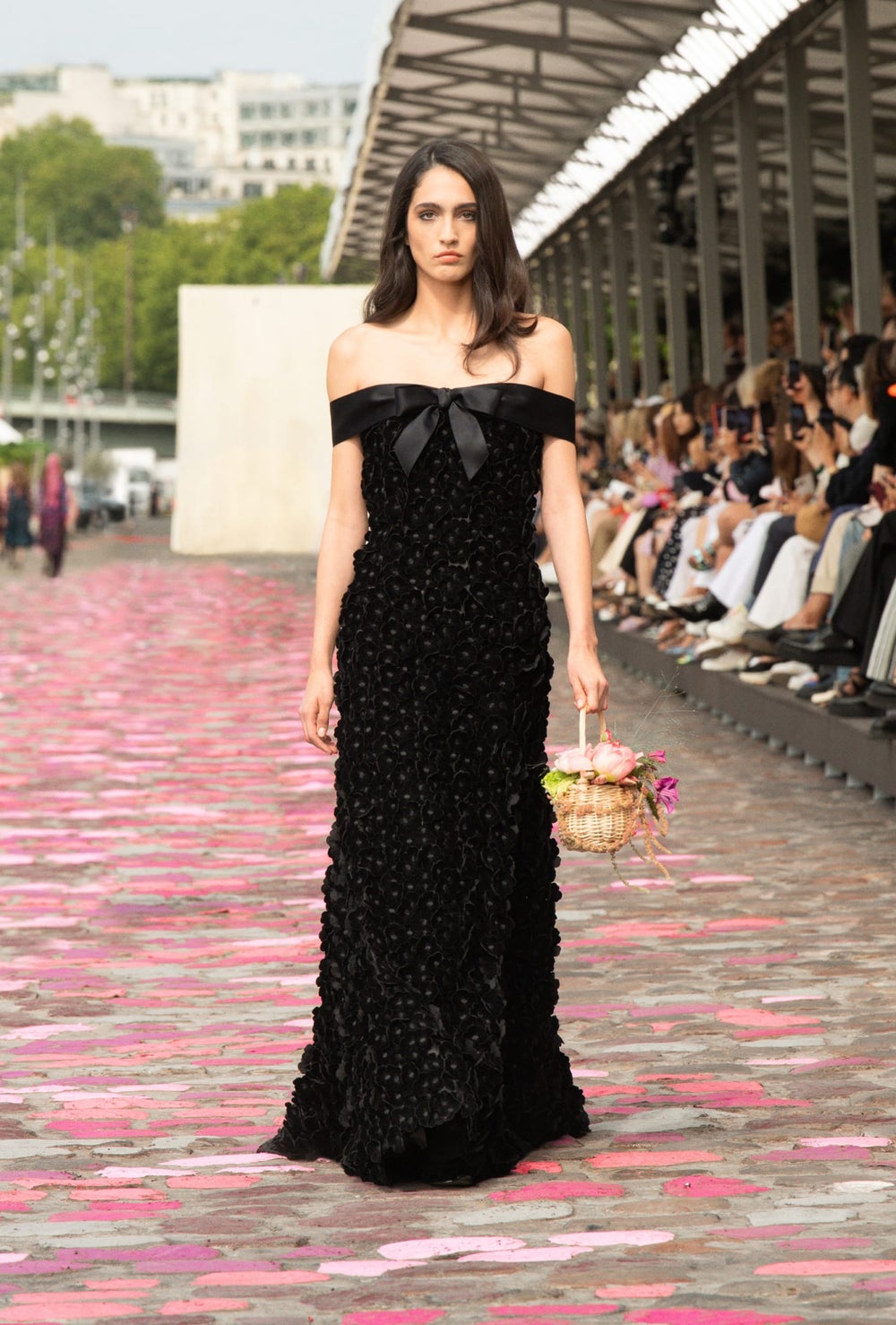 look 41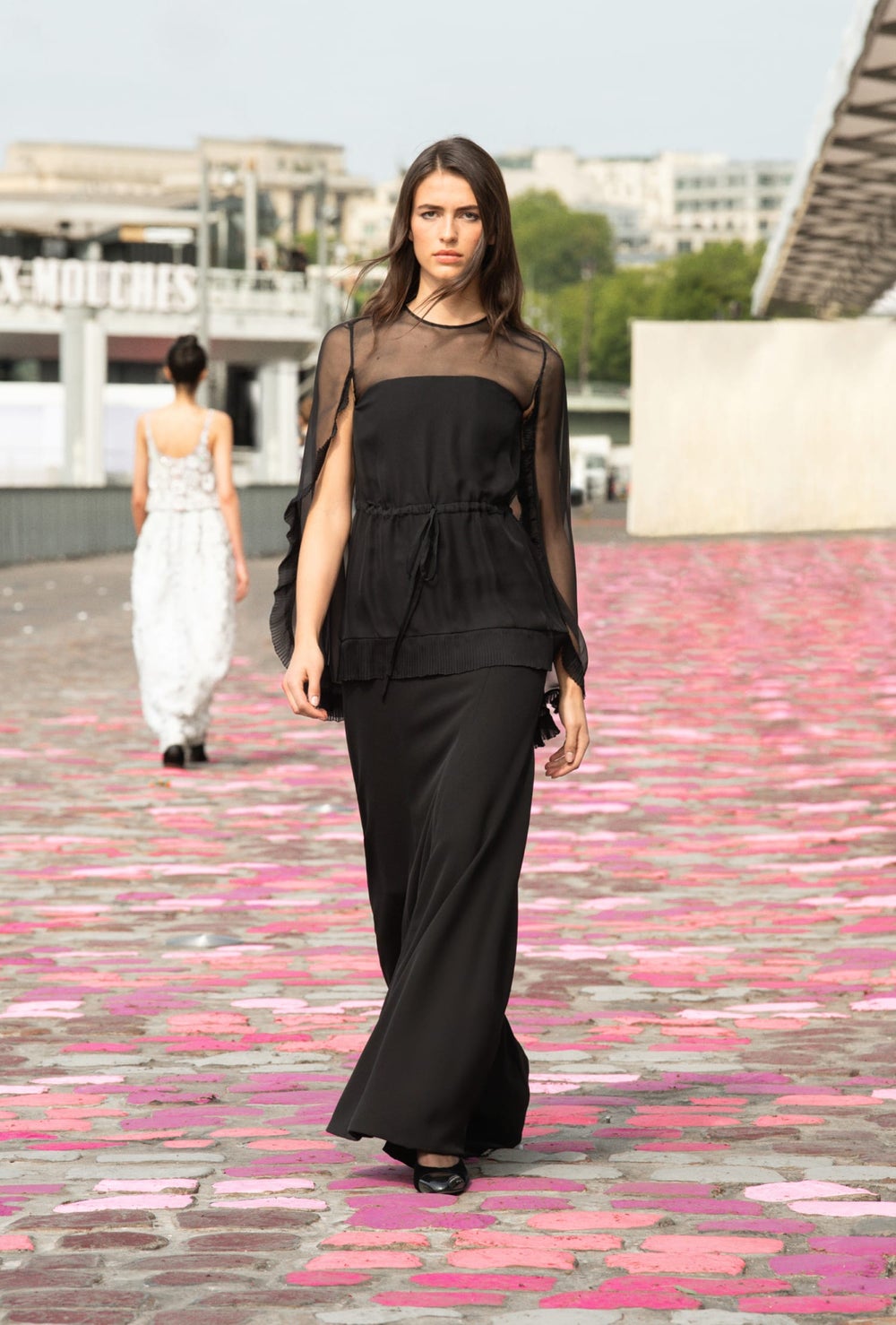 look 42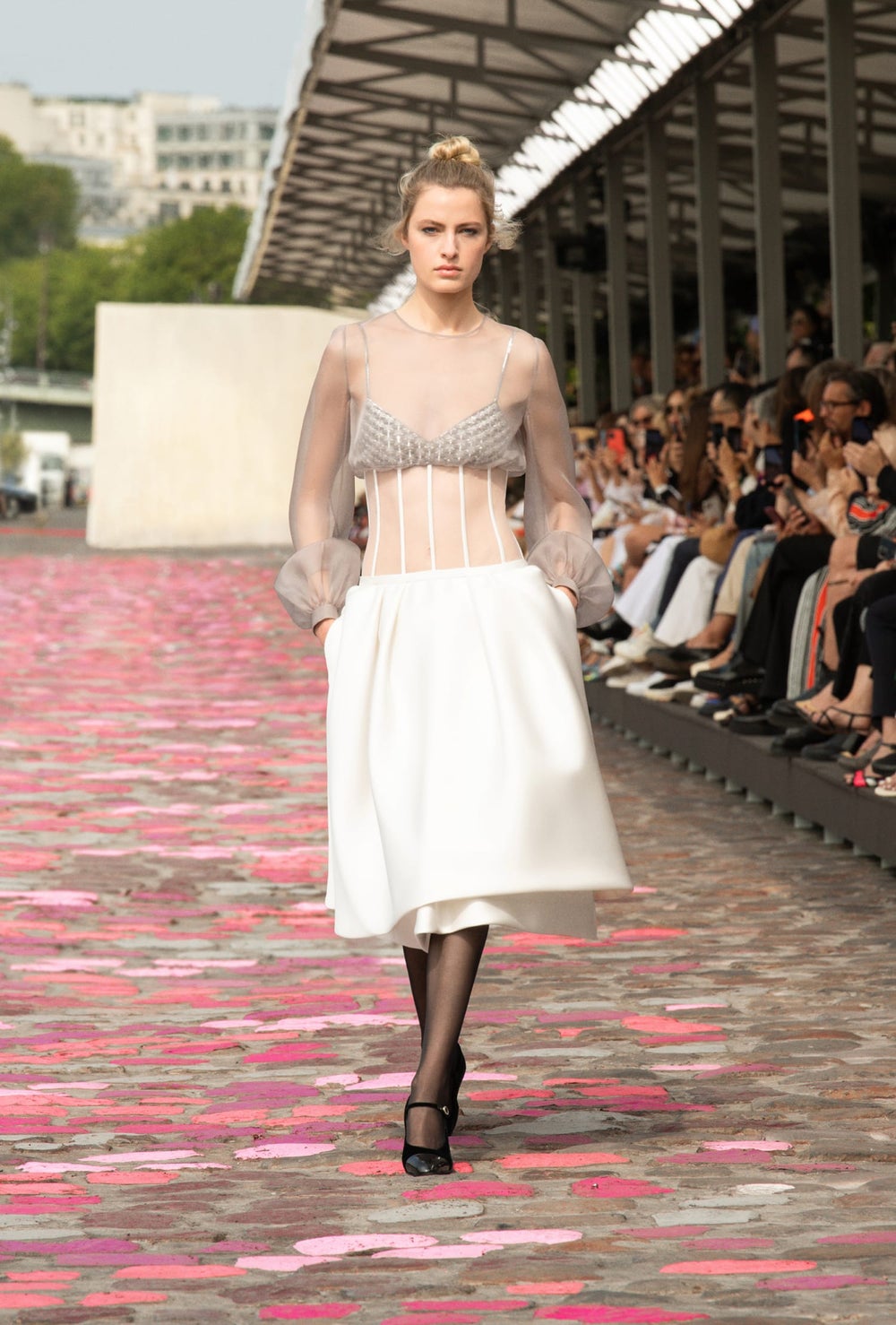 look 43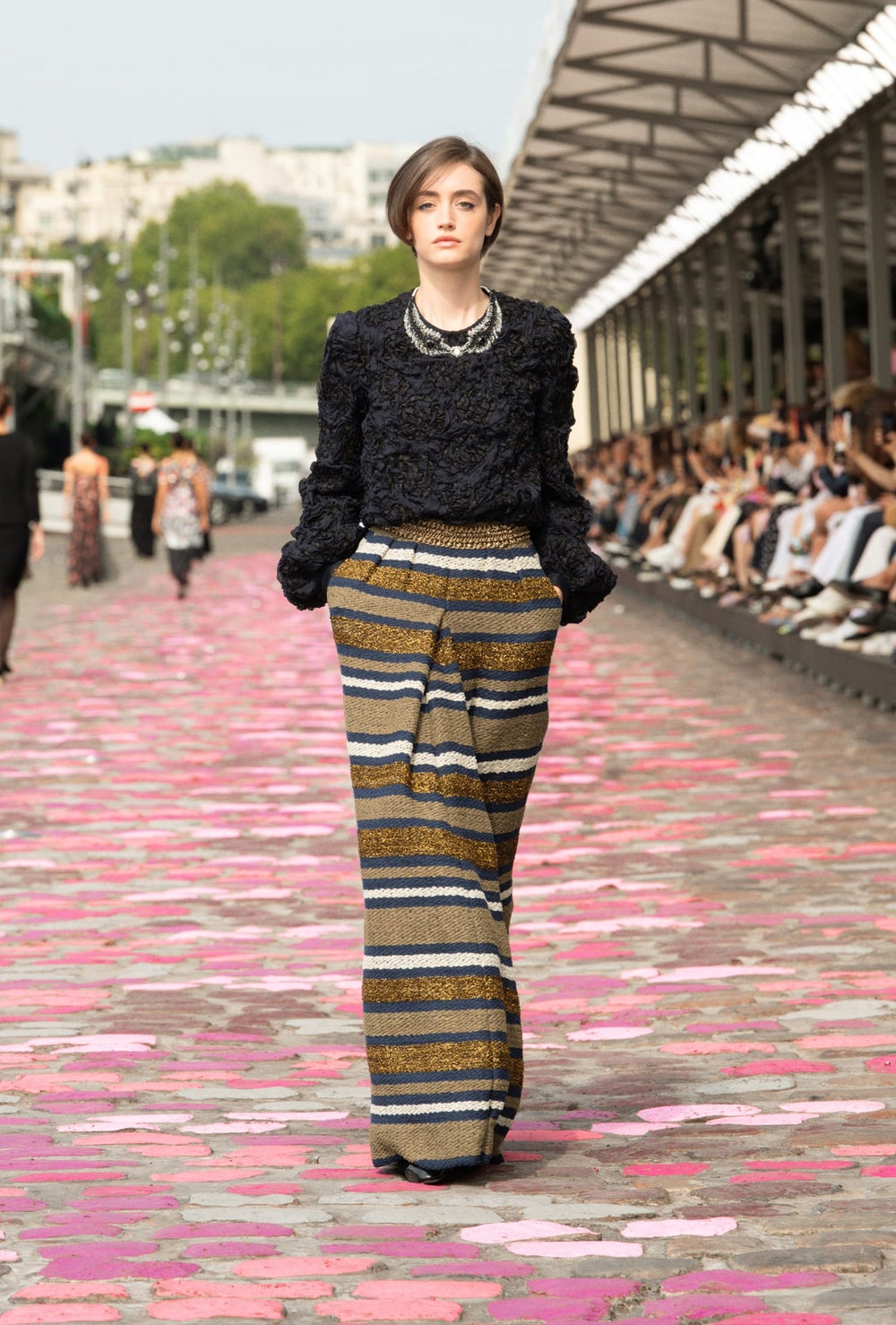 look 44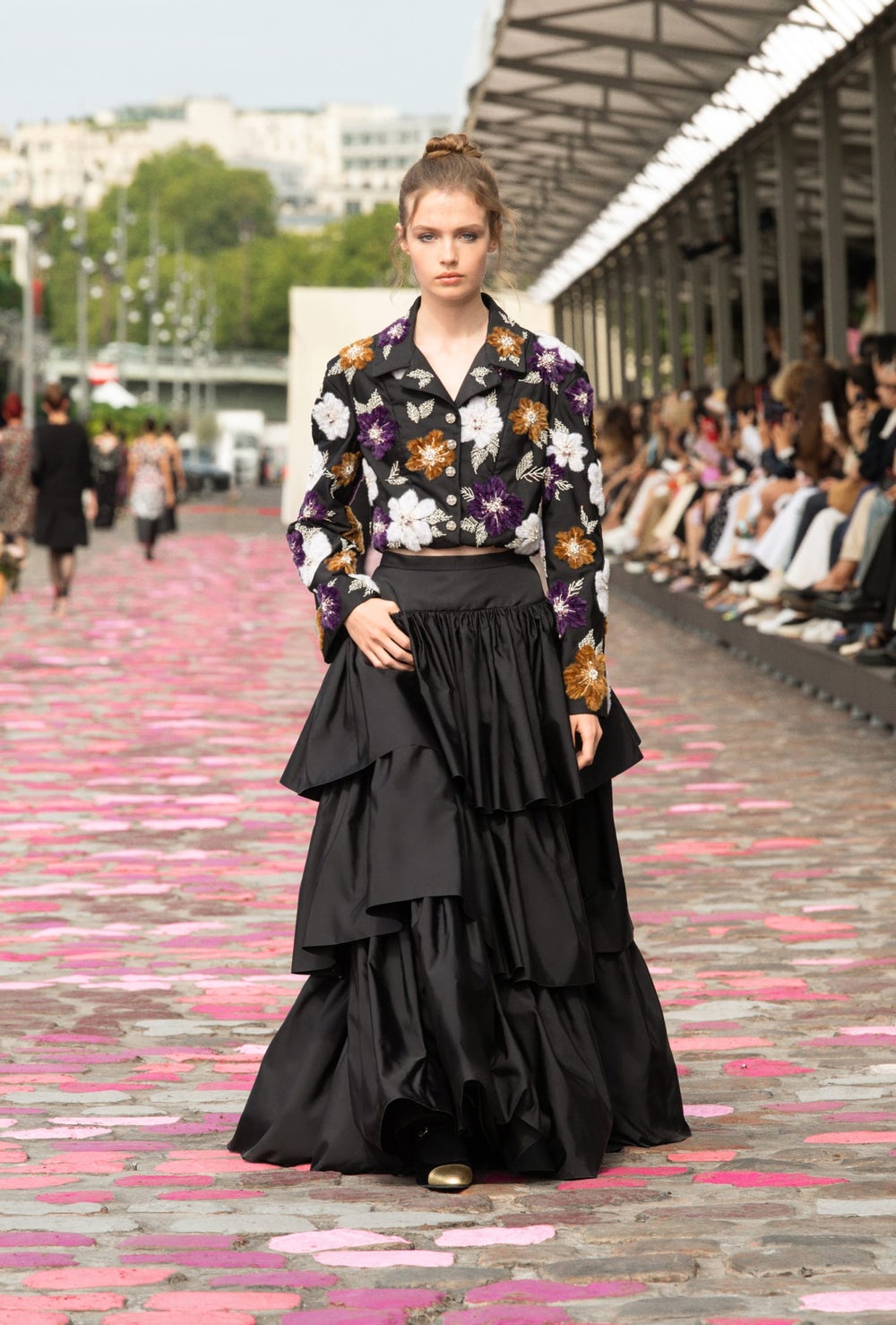 look 45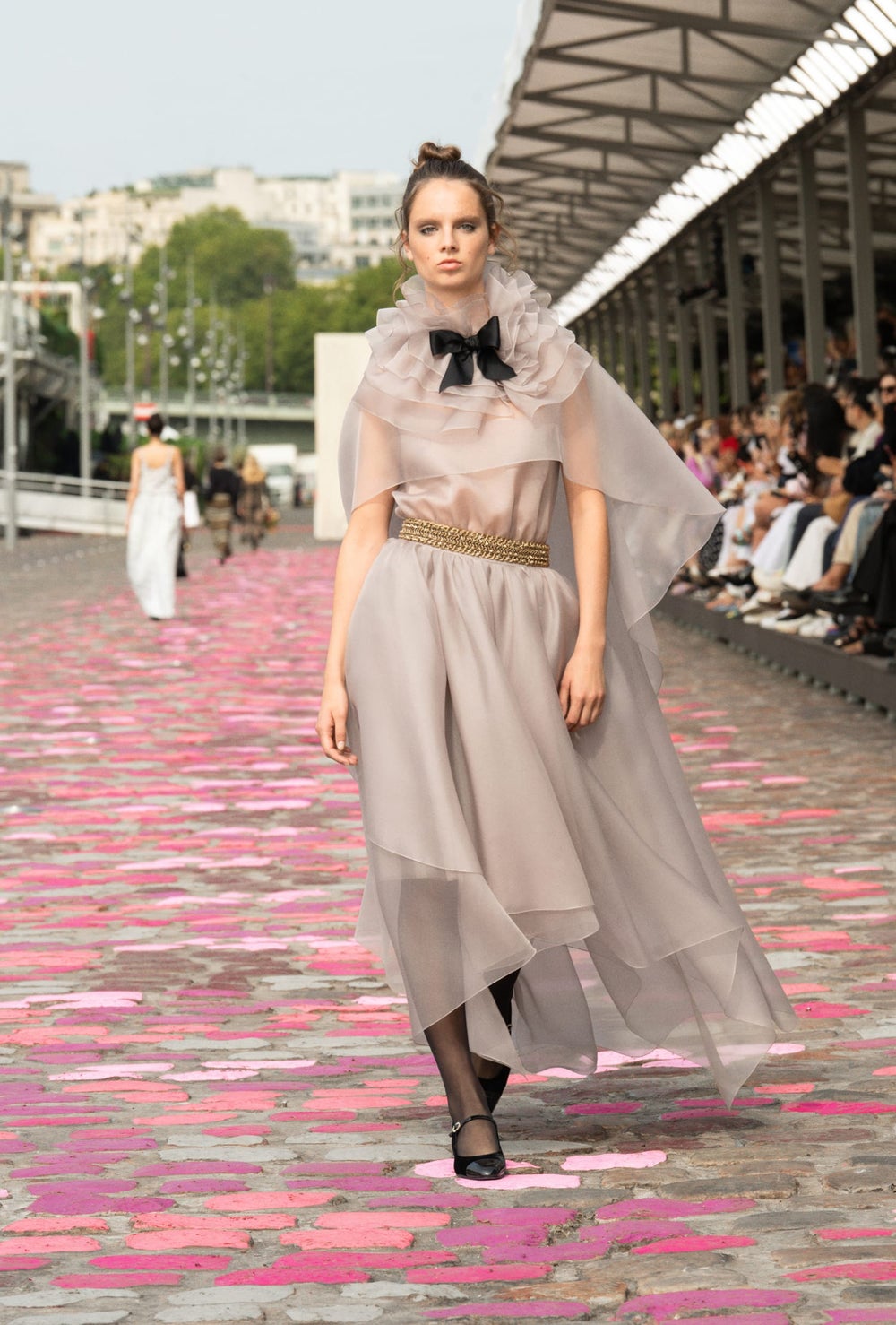 look 46
look 47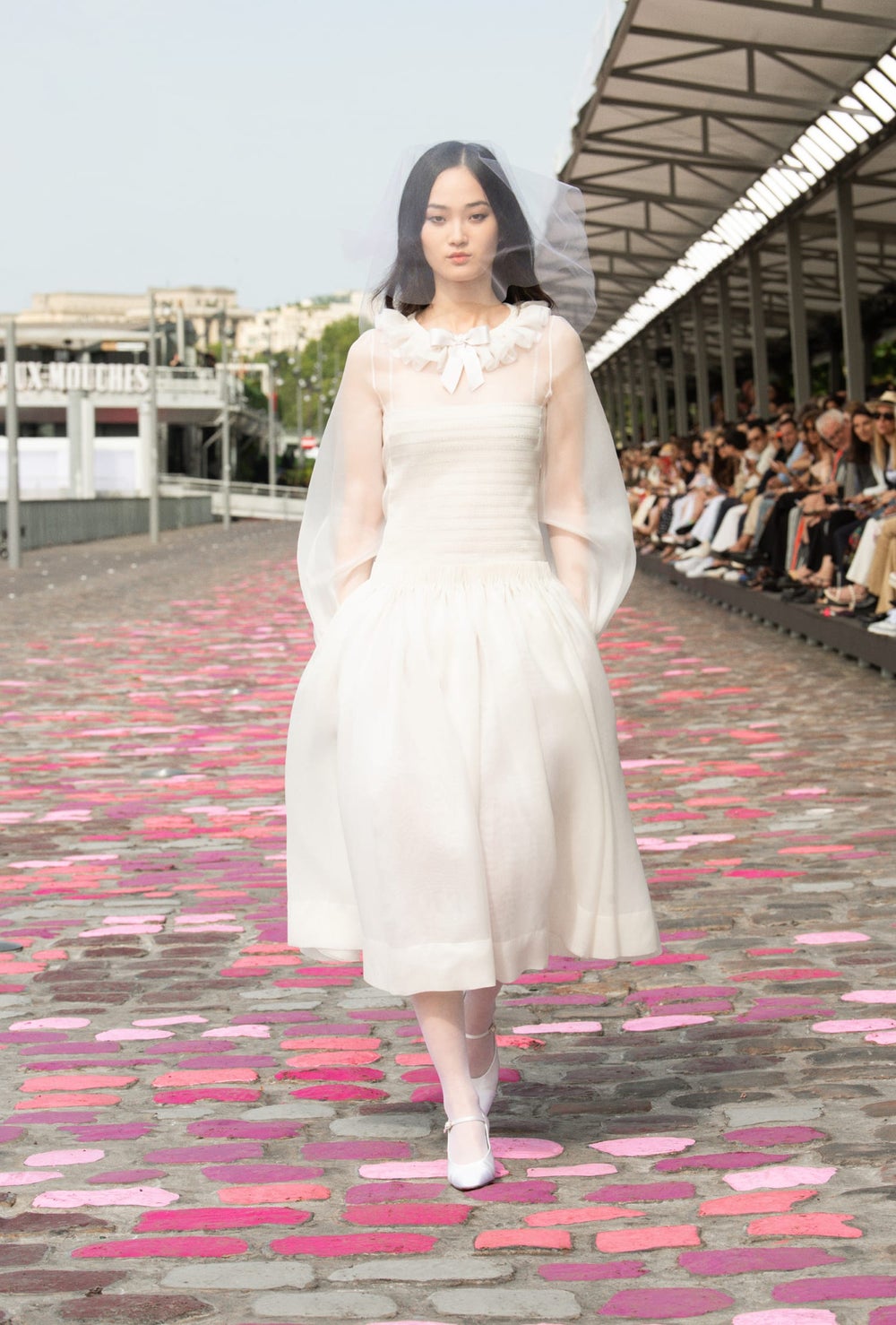 look 48
Every once in a while, the fashion world turns a page, and as surely as the Seine courses through the heart of Paris, Virginie Viard takes us on a transformative journey with Chanel's Fall 2023 Couture collection. It is an epic spun not in paragraphs but in the stitches of tweeds, silk chiffons, organza, and inlaid lace.
Viard, as maestro, breathes life into the aesthetic paradoxes of a 'Parisienne' — singular, enigmatic, and innately insubordinate. She navigates the shadowy alleys between strength and delicacy, academicism and subversion, and in doing so, she cultivates that ineffable thing — the 'allure' of Chanel.
Her canvas is the Parisian woman in all her hues, from her tastes in literature to her life philosophy, all funneling into this wellspring of inspiration. This collection, therefore, becomes an international beacon, refracting its brilliance around the globe, shaping, challenging, and enriching our perception through the prism of cinema, literature, and music.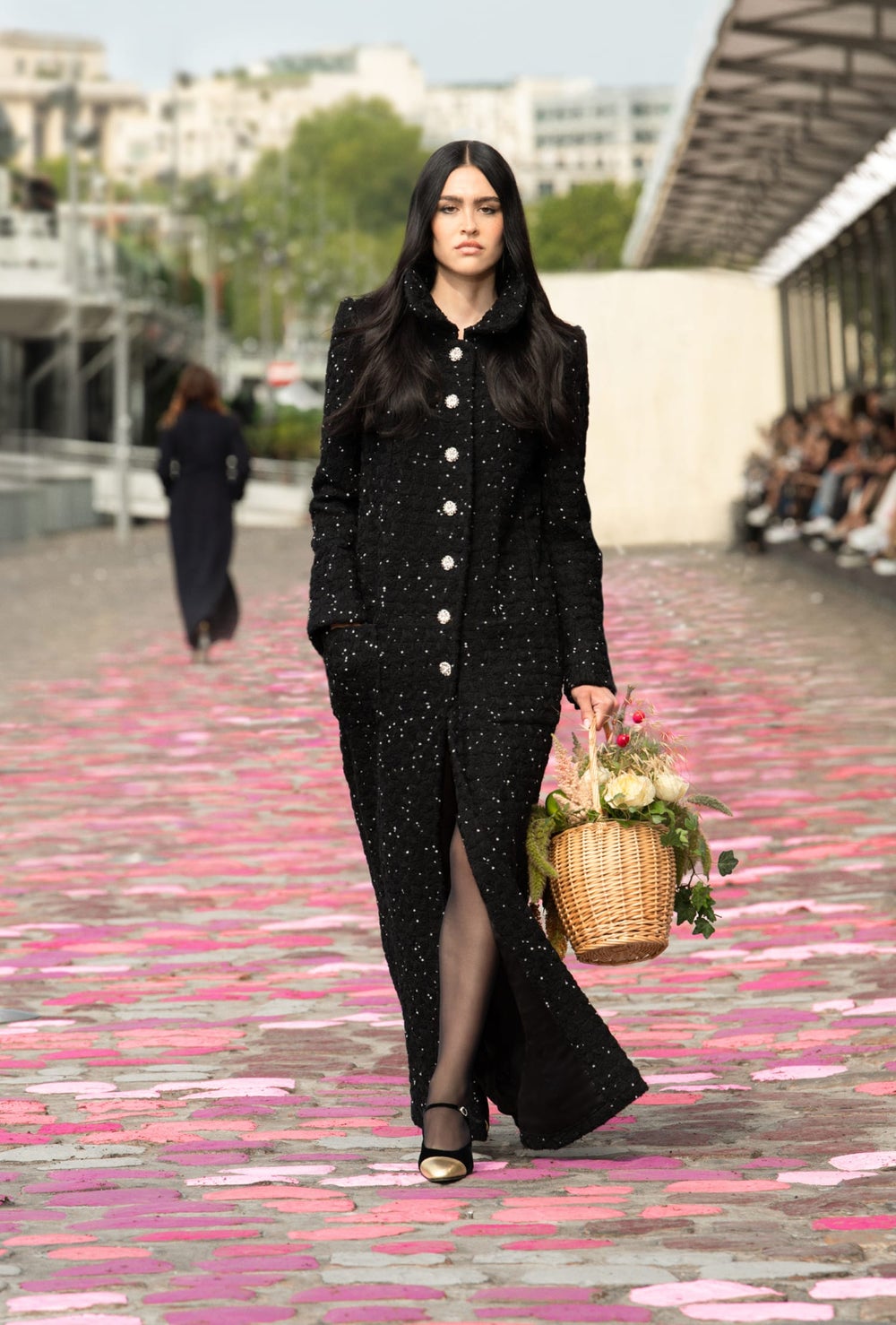 CHANEL
This season, Viard speaks 'Paris', and we find ourselves standing on the colorful cobbled quayside, immersed in the luxurious dialogue of sophistication and simplicity. The backdrop to this narrative is the Seine, a romantic, tempestuous symbol of the city's creative ebbs and flows. Vanessa Paradis emerges from the mise-en-scène, a Parisian Venus personifying the very allure of the collection.
In her hands, fashion becomes a medium for emotion.
Art finds resonance in fashion, with the fruit basket motif, a perennial favorite of the art world, flirting with the nostalgia-evoking wicker basket of the Parisienne of the 1970s. The garments bloom with delicate flowers, wild strawberries, and blackberries, translating the ethereal into the tactile via the language of embroidery.
The collection marries masculine with feminine, long overcoats hold a dialog with diaphanous blouses cinched over flat-pleated golden tweed skirts. It's the frisson of opposites that breathes life into these creations, the precision of pin-striped trousers countering the romance of men's waistcoats and an infinitely light black chiffon dress. Viard winks at the maison's heritage, pairing painted eyewear with two-tone Mary-Janes, weaving a story of past and present, rigor and asymmetry, muted and vibrant.
In her hands, fashion becomes a medium for emotion, a platform for audacious juxtapositions, an invitation to march to one's own beat, to dream. In the end, we are left with more than just clothes — we are privy to a sensorial narrative, a dialogue between tradition and rebellion, and a testament to the enduring allure of Chanel.