Paris Couture Week
Couture Reimagined: Balenciaga's Audacious Journey Towards Perfection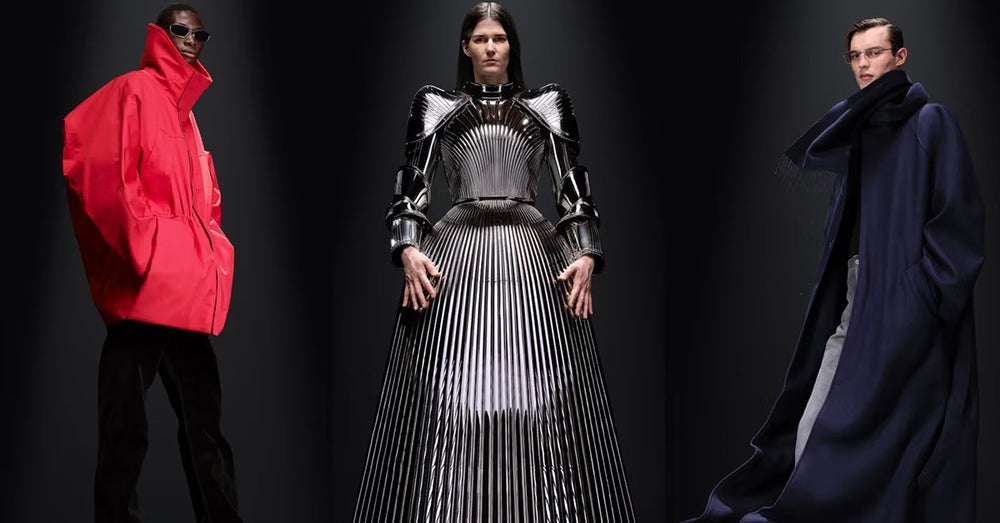 BALENCIAGA
by Haleh Nia
4-minute read
July 6, 2023
In its 52nd Couture collection, Balenciaga has harnessed the power of an age-old paradox: the quest for perfection knowing full well that it's an impossible attainment.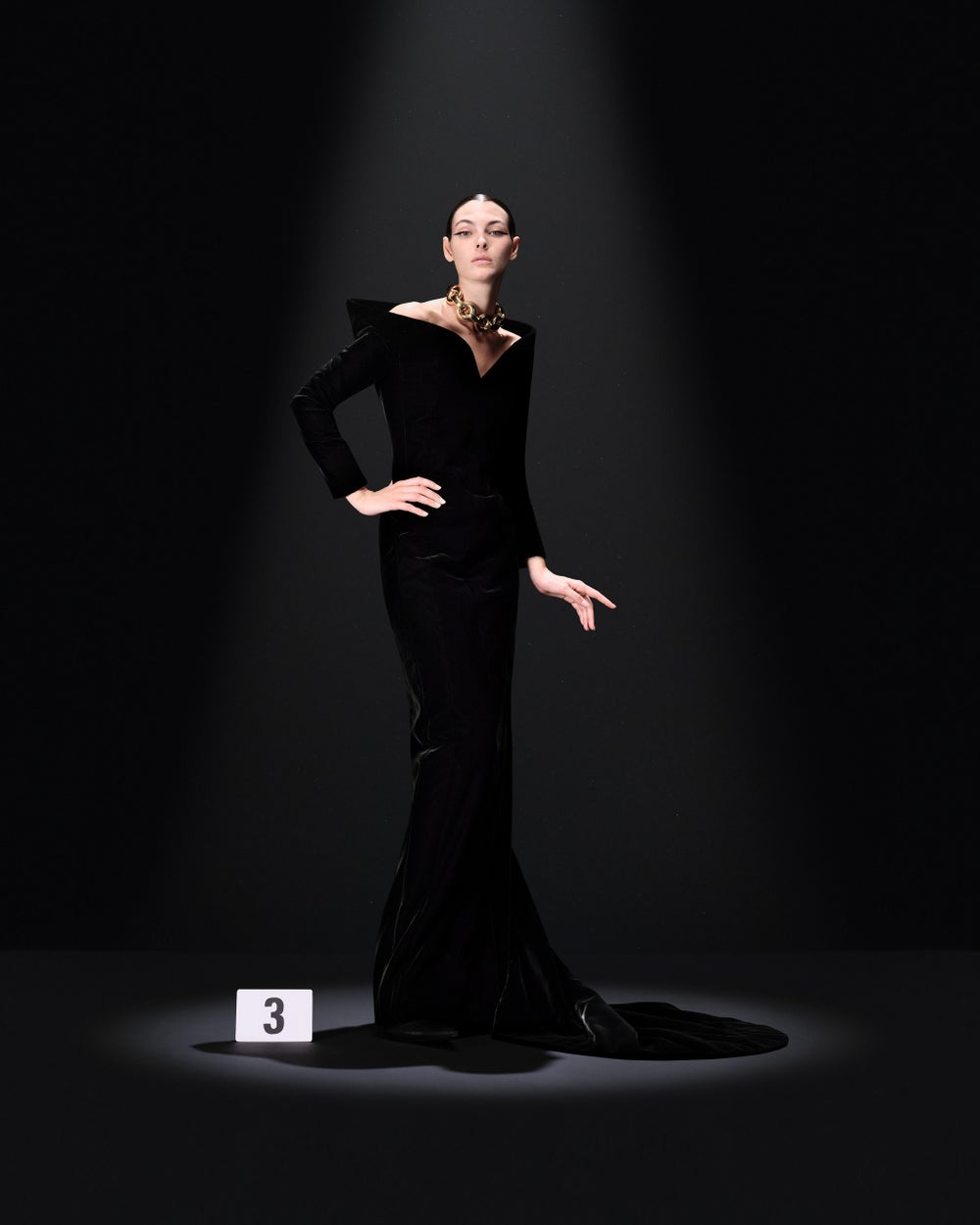 look 1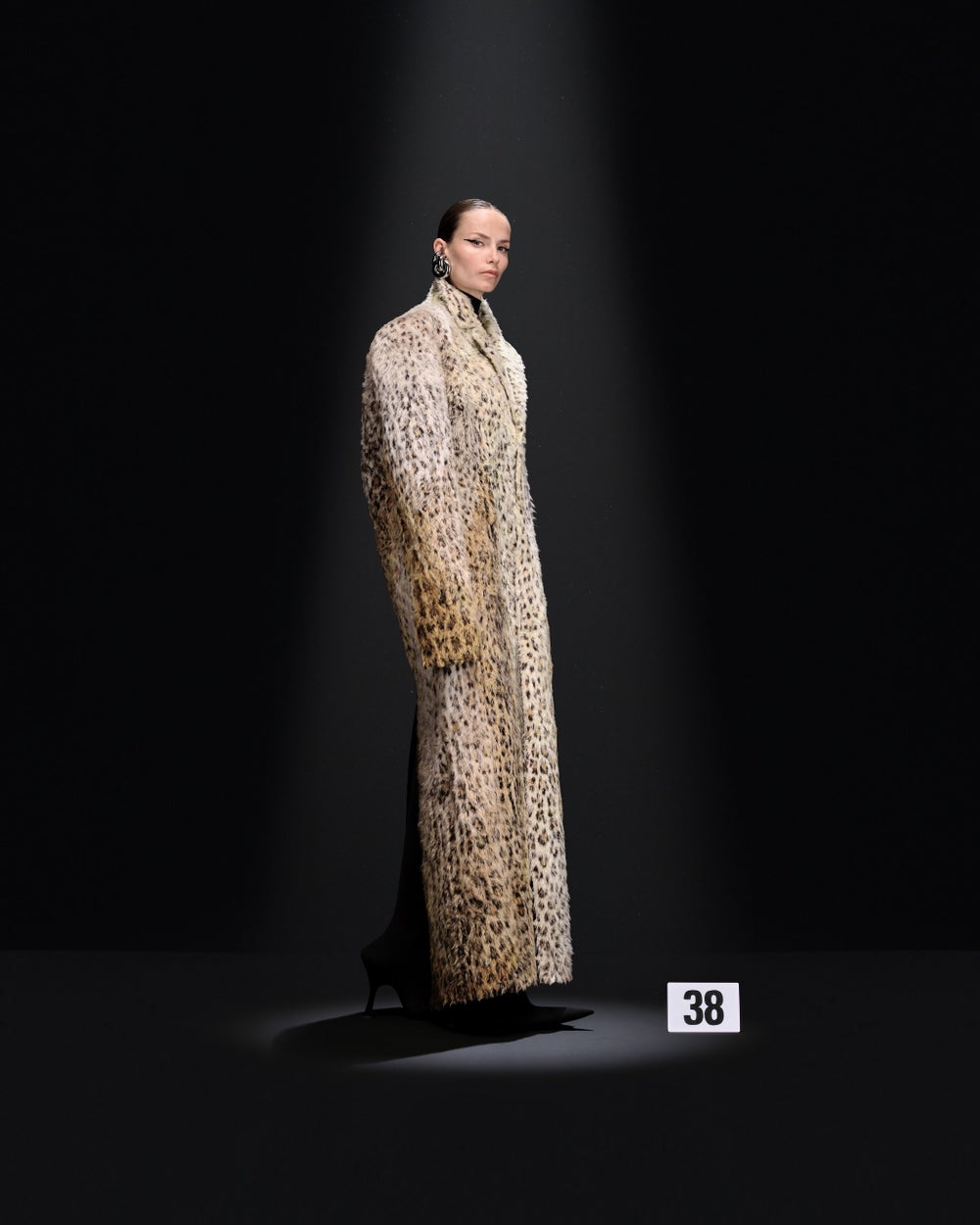 look 2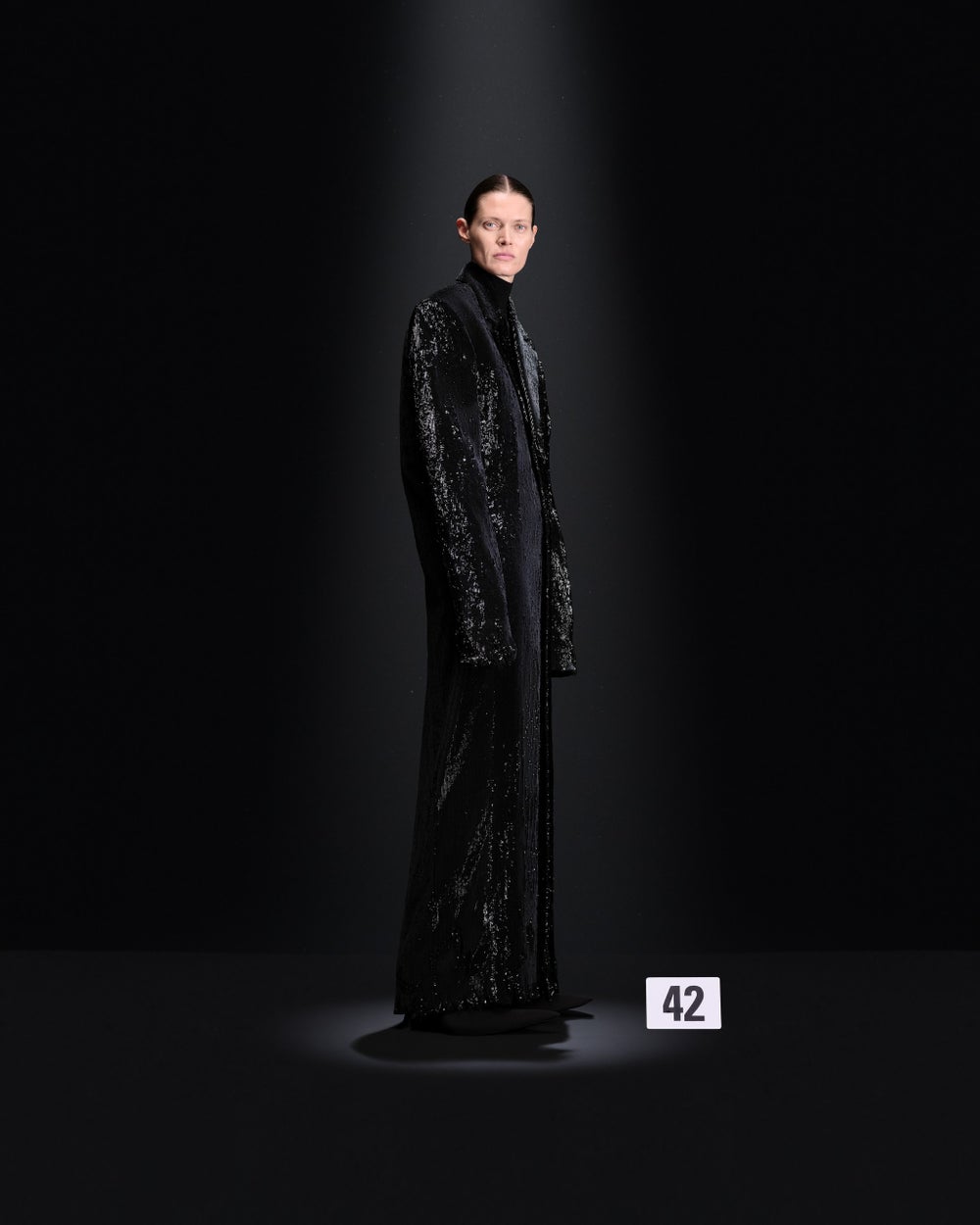 look 3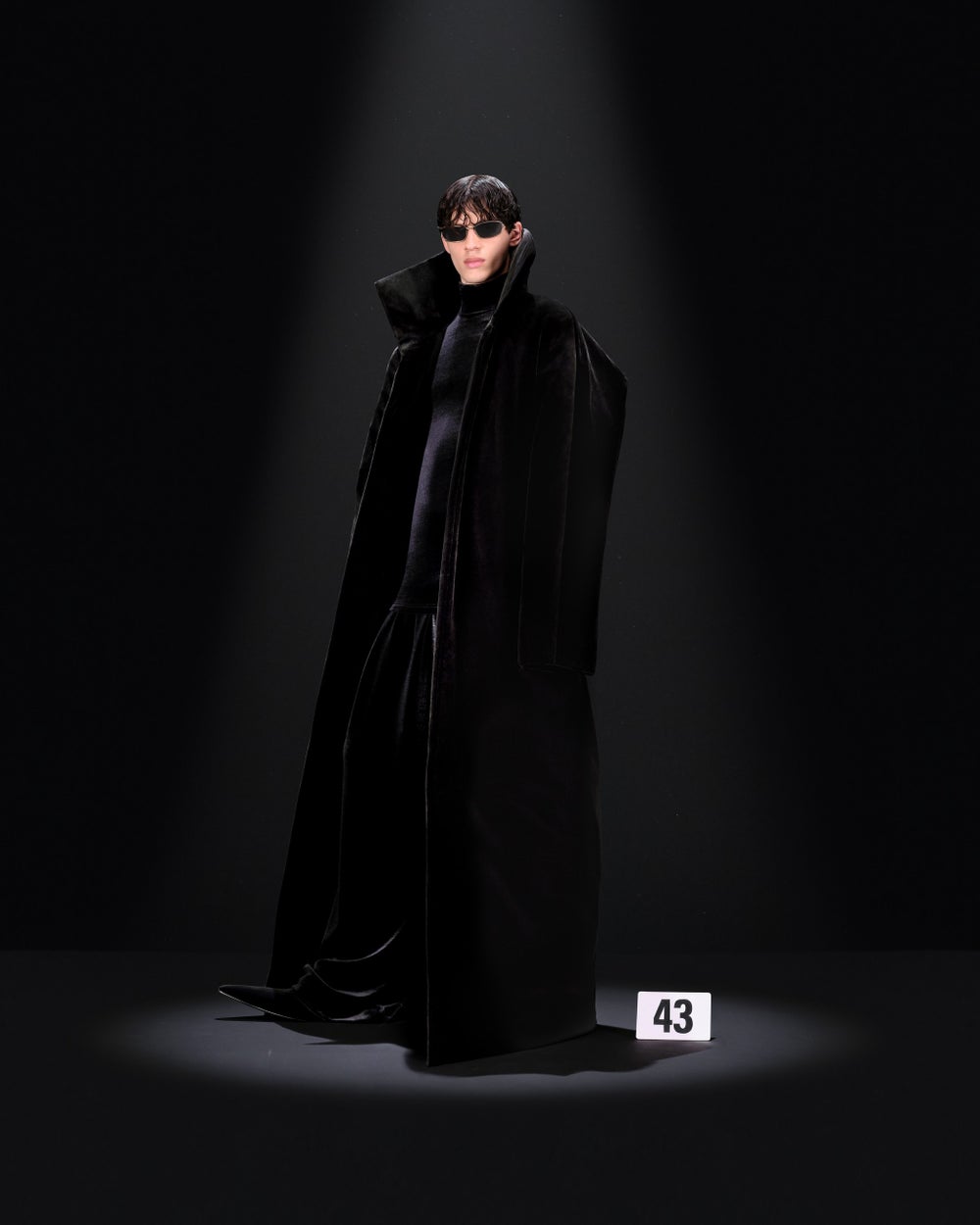 look 4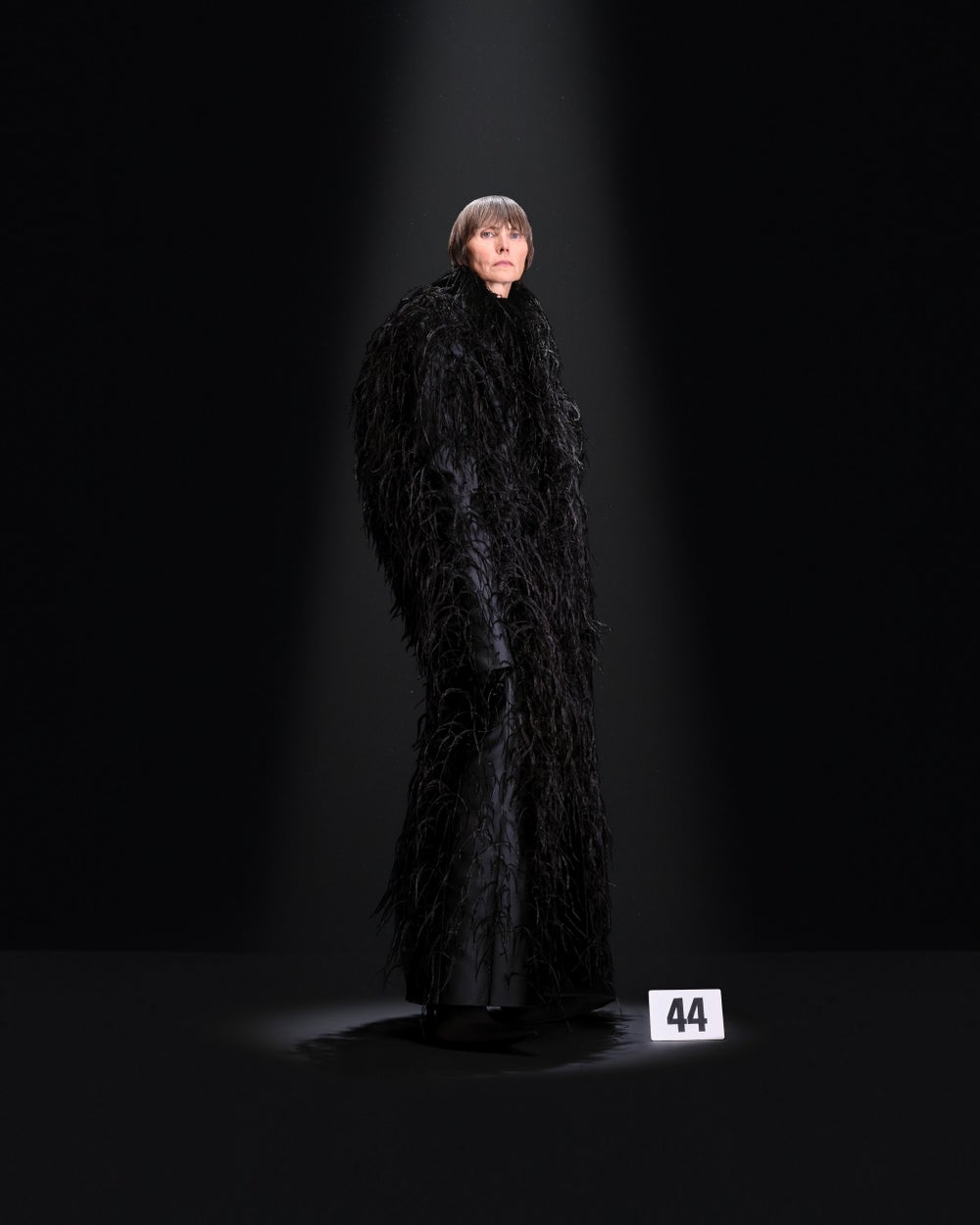 look 5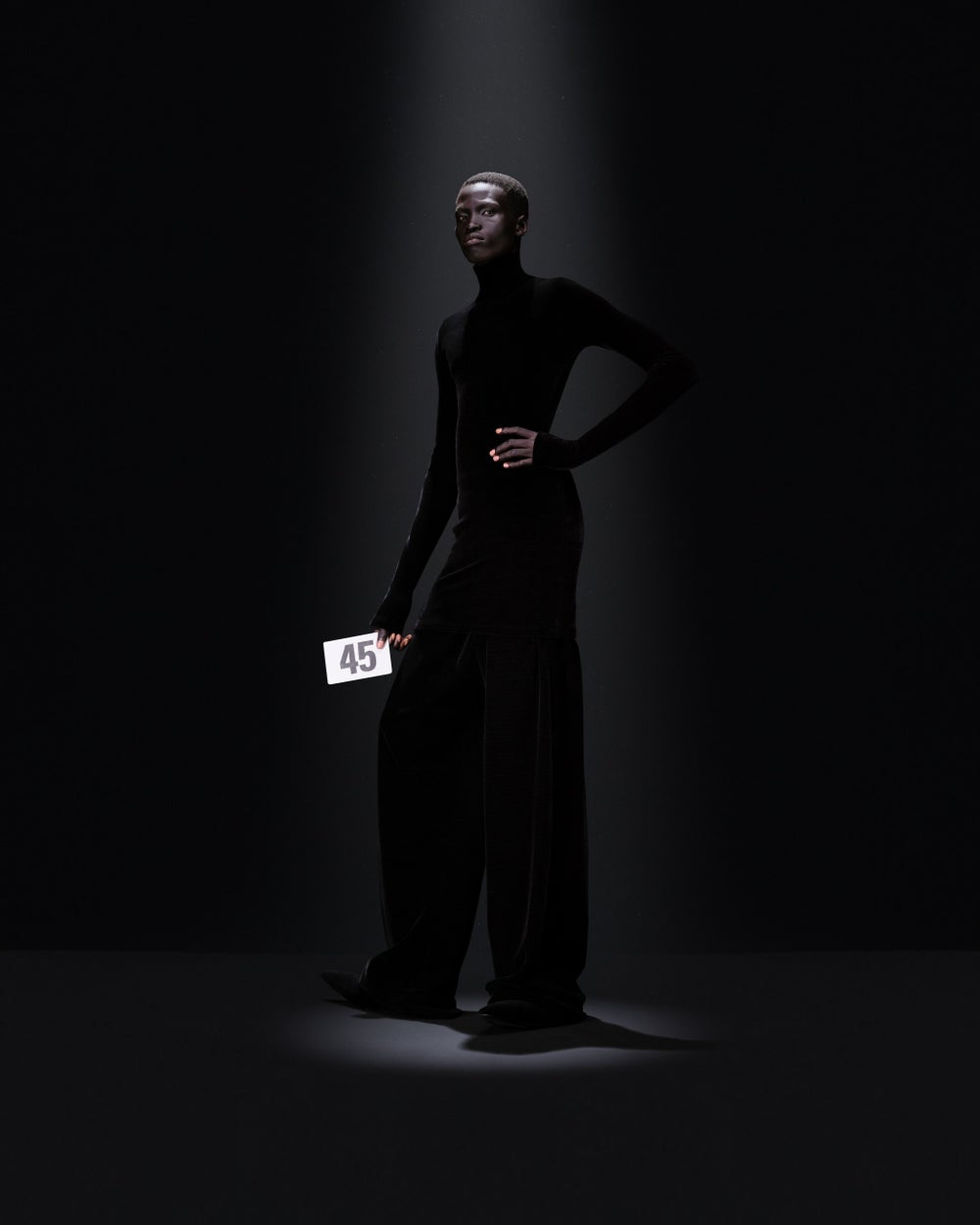 look 6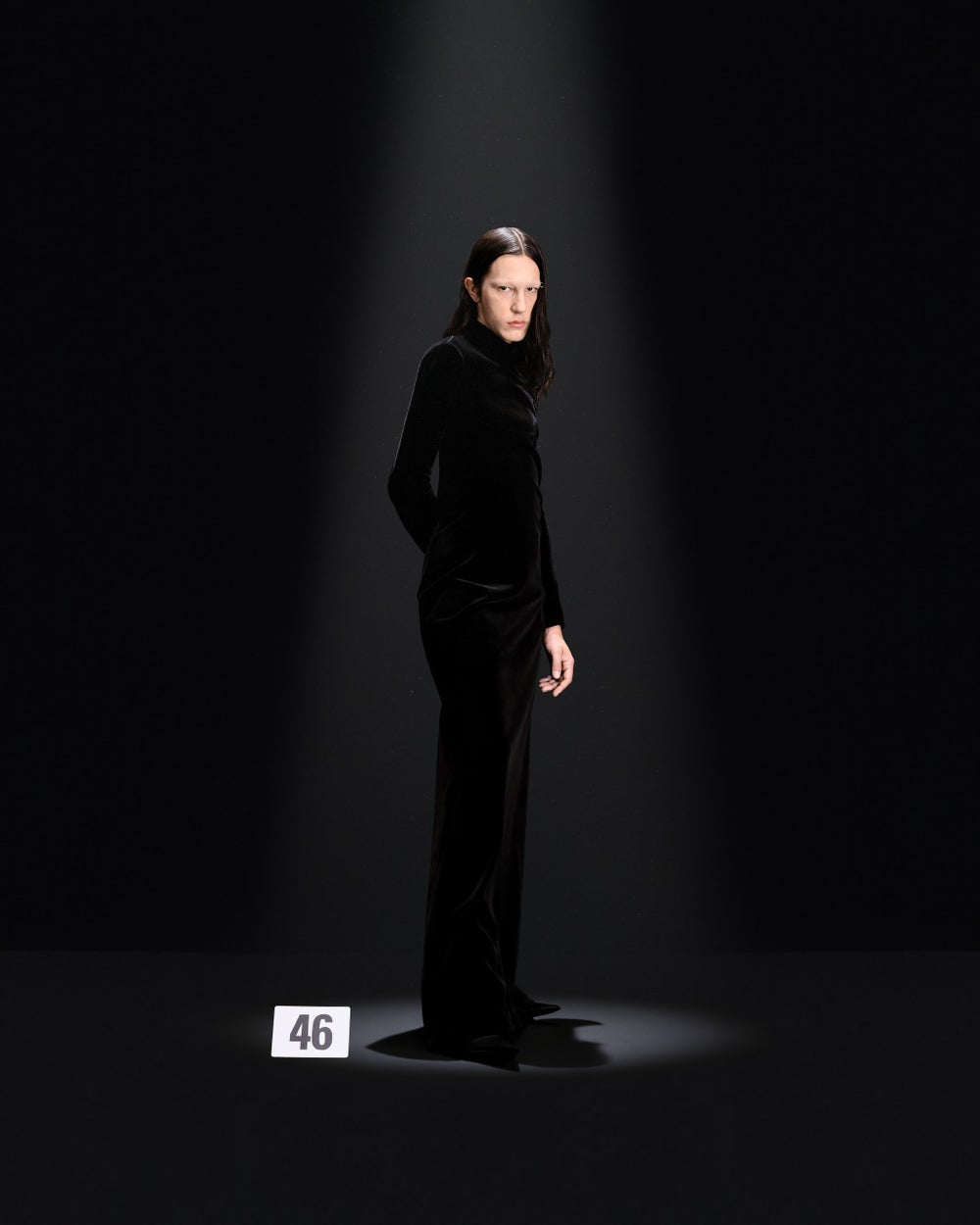 look 7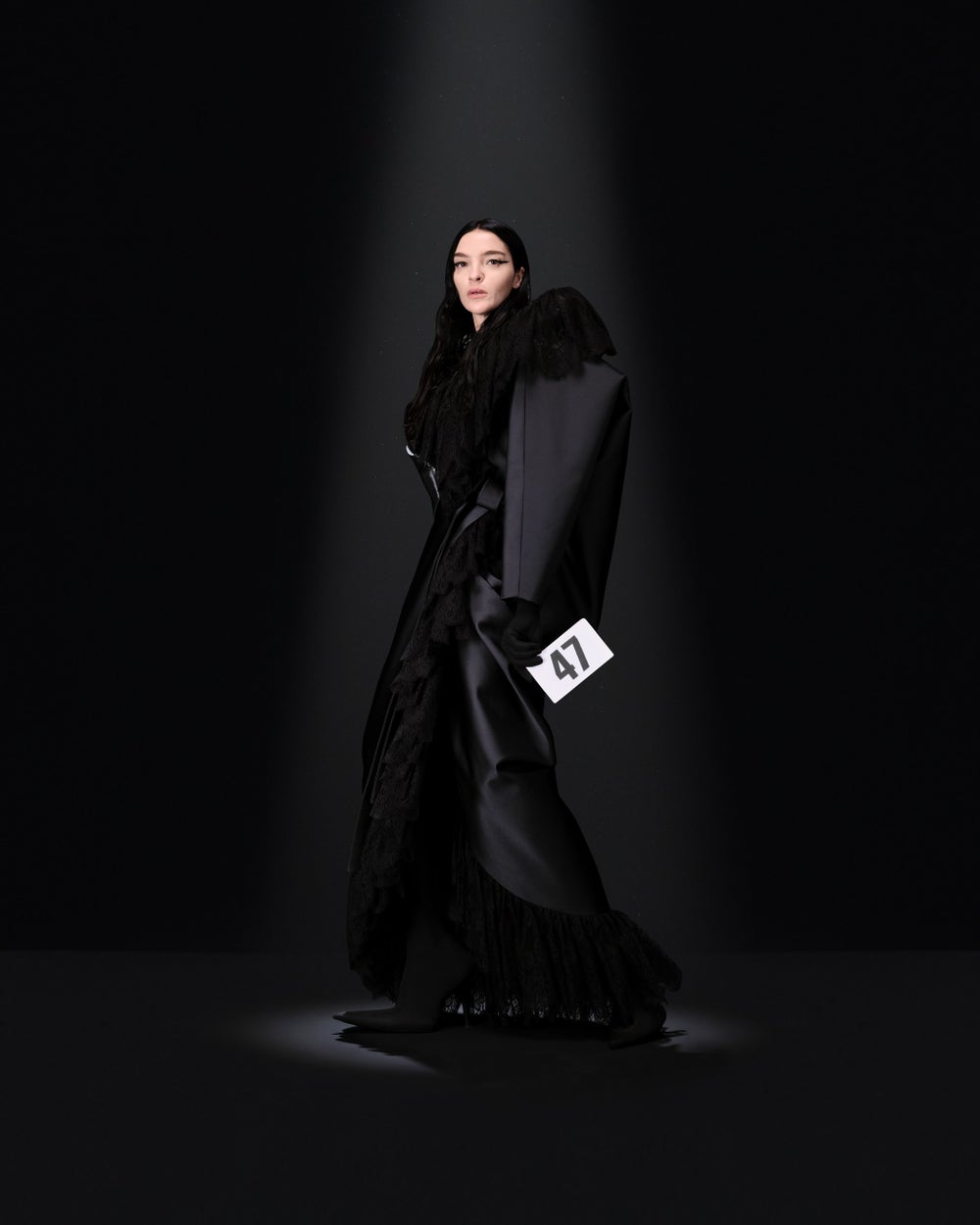 look 8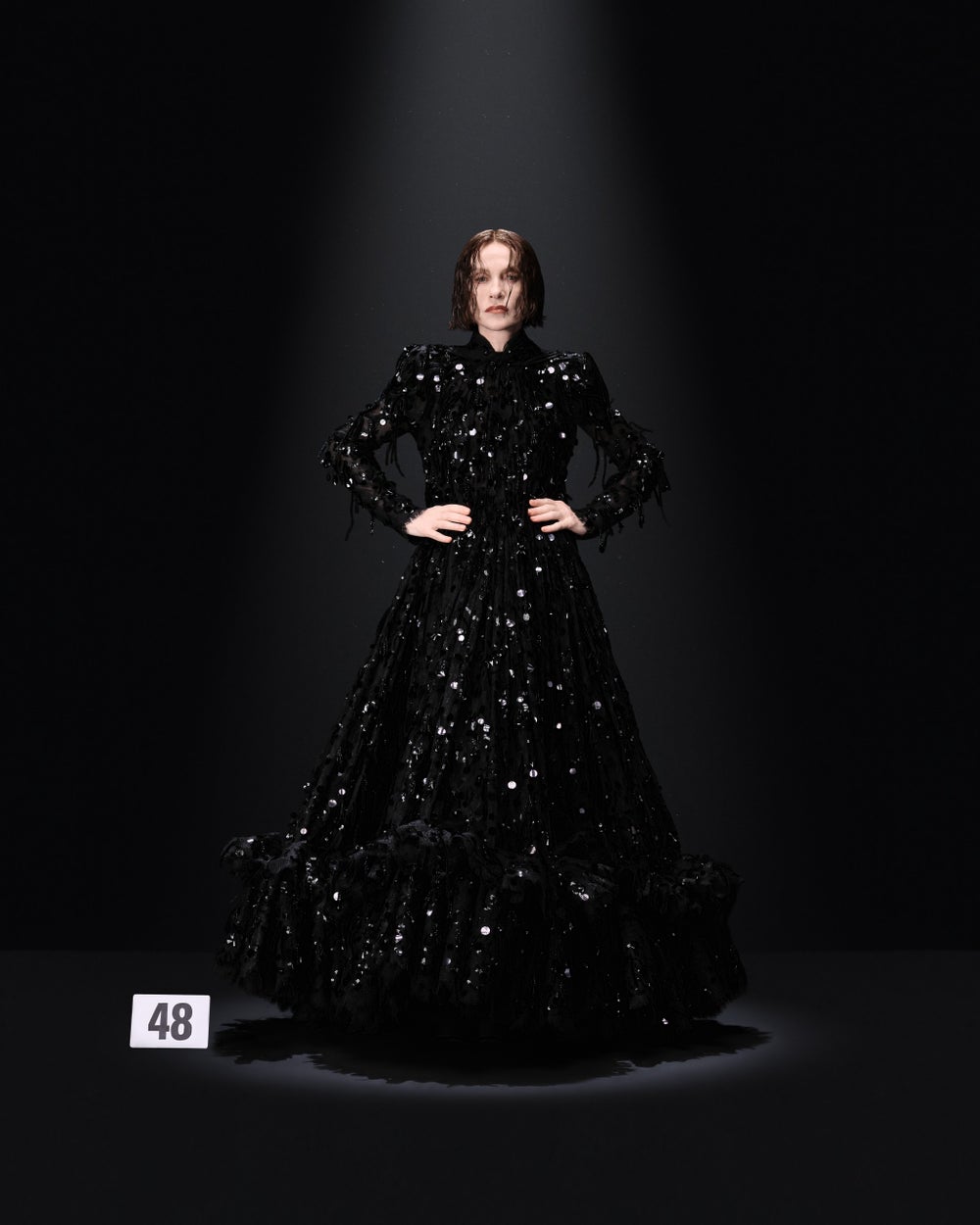 look 9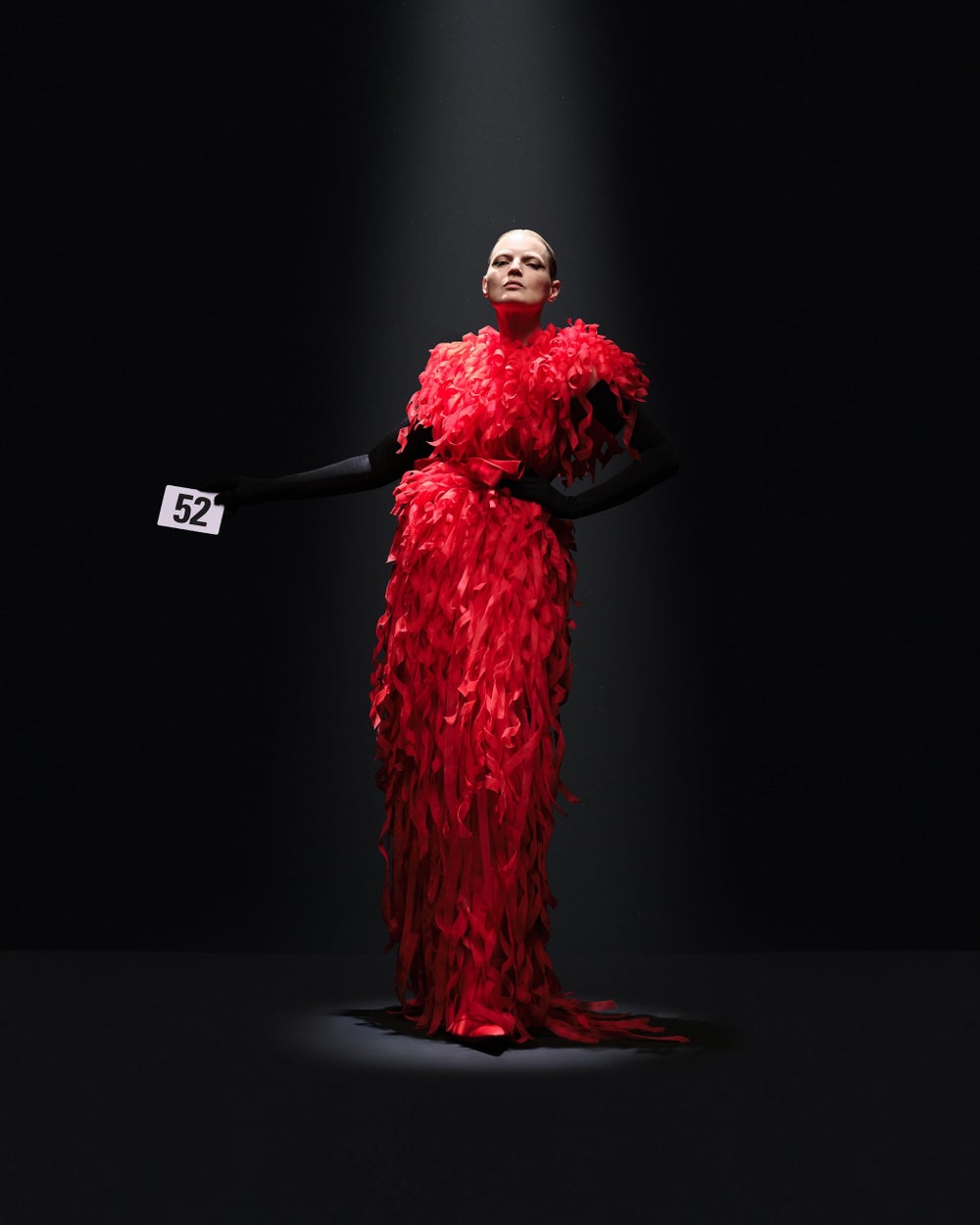 look 10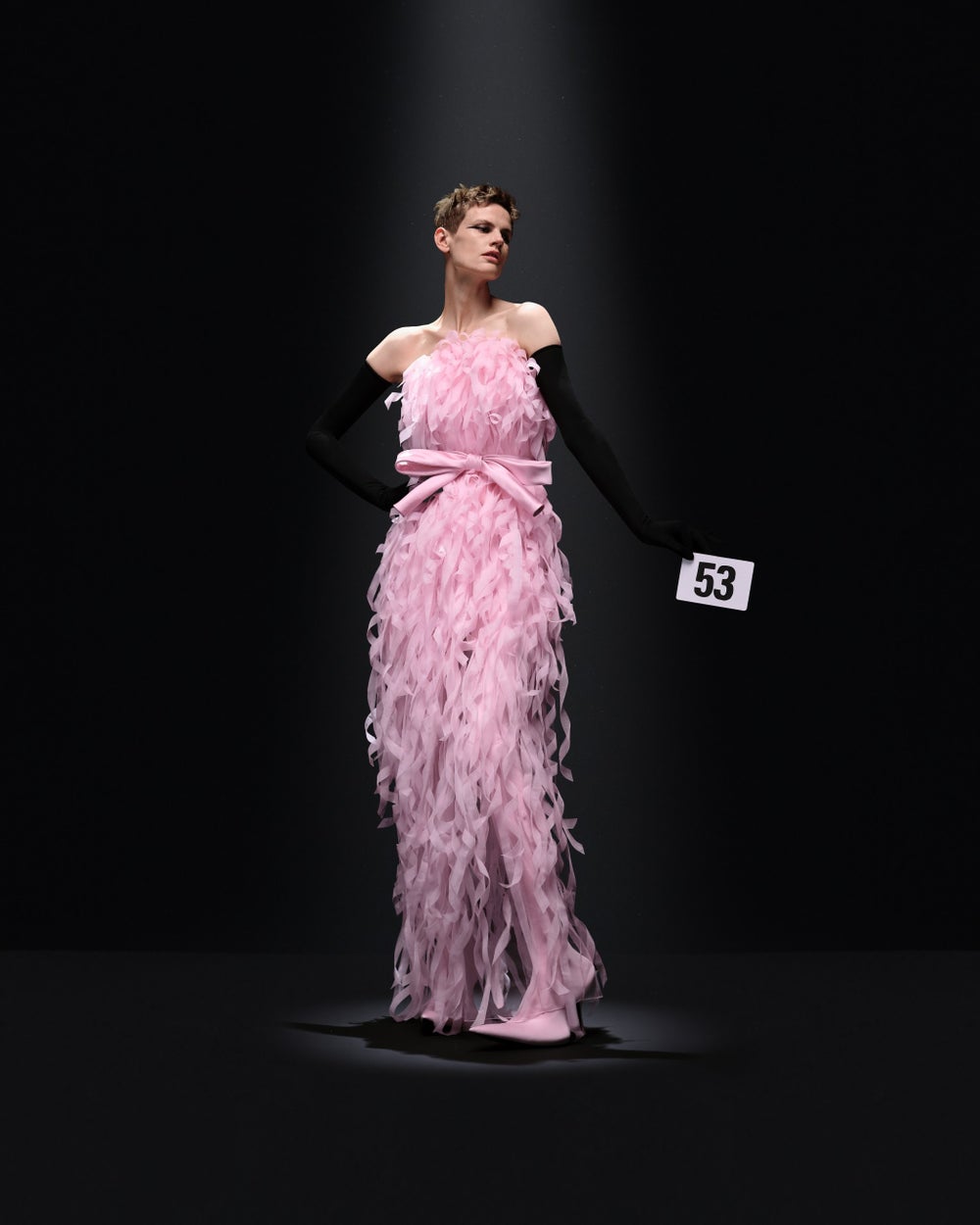 look 11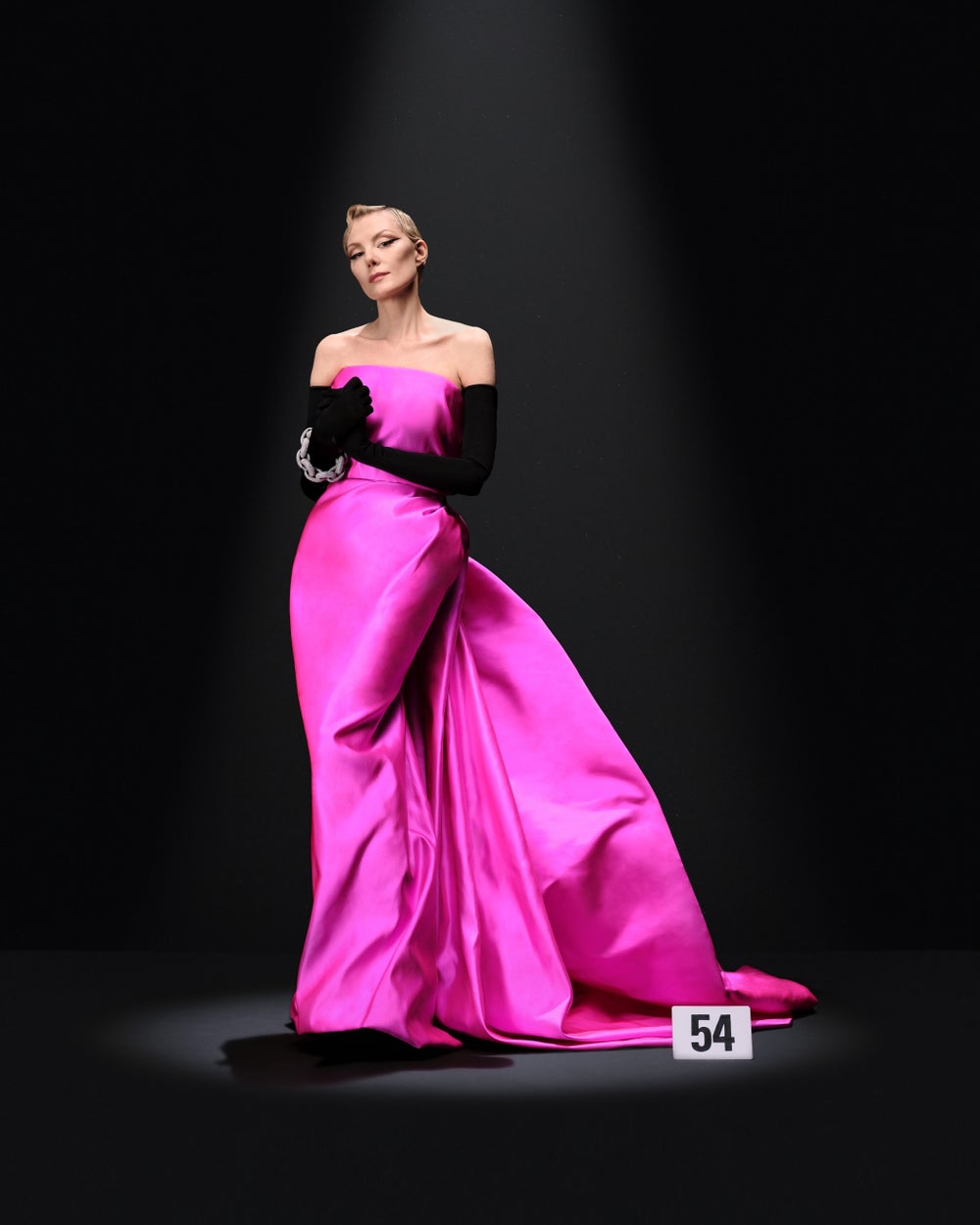 look 12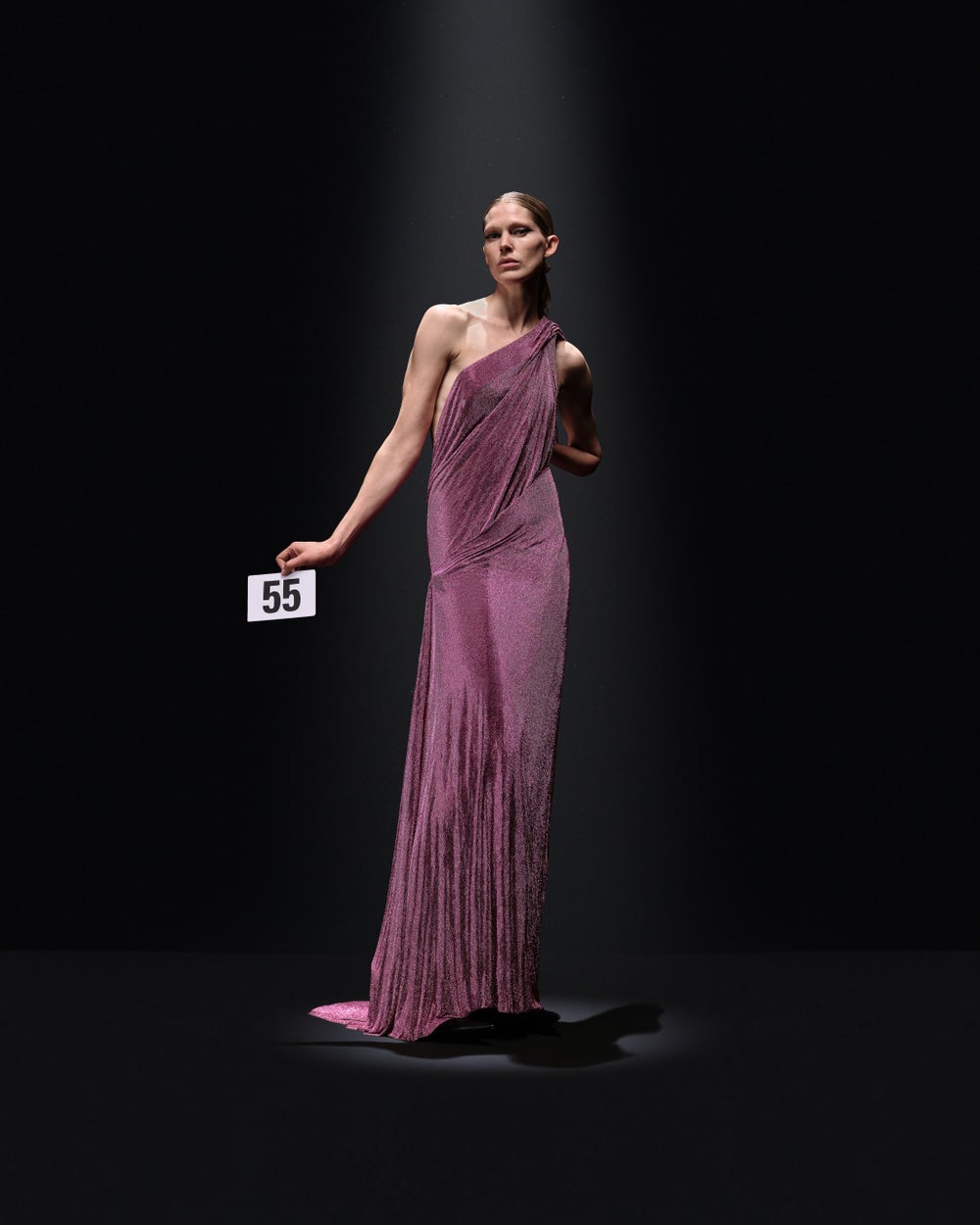 look 13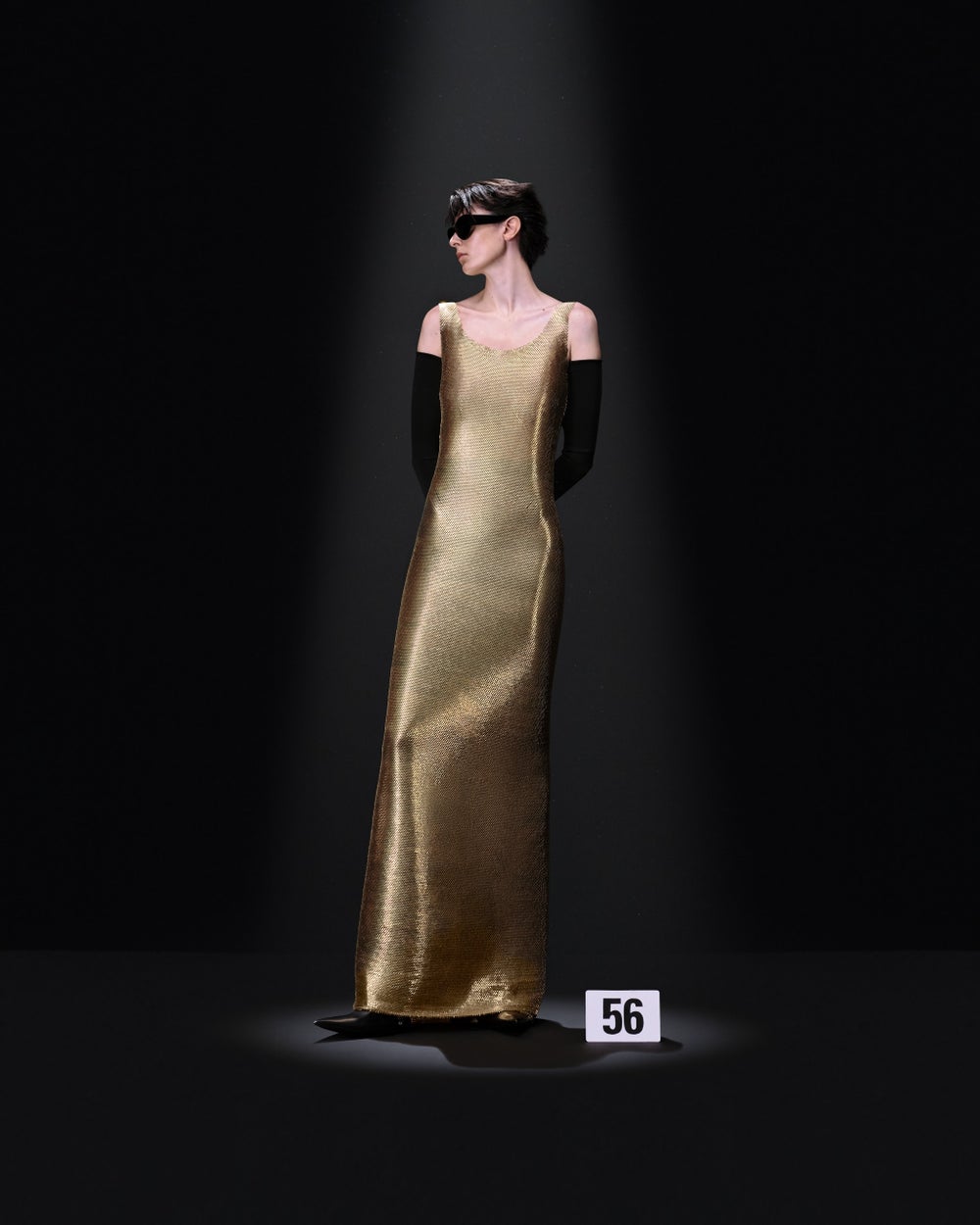 look 14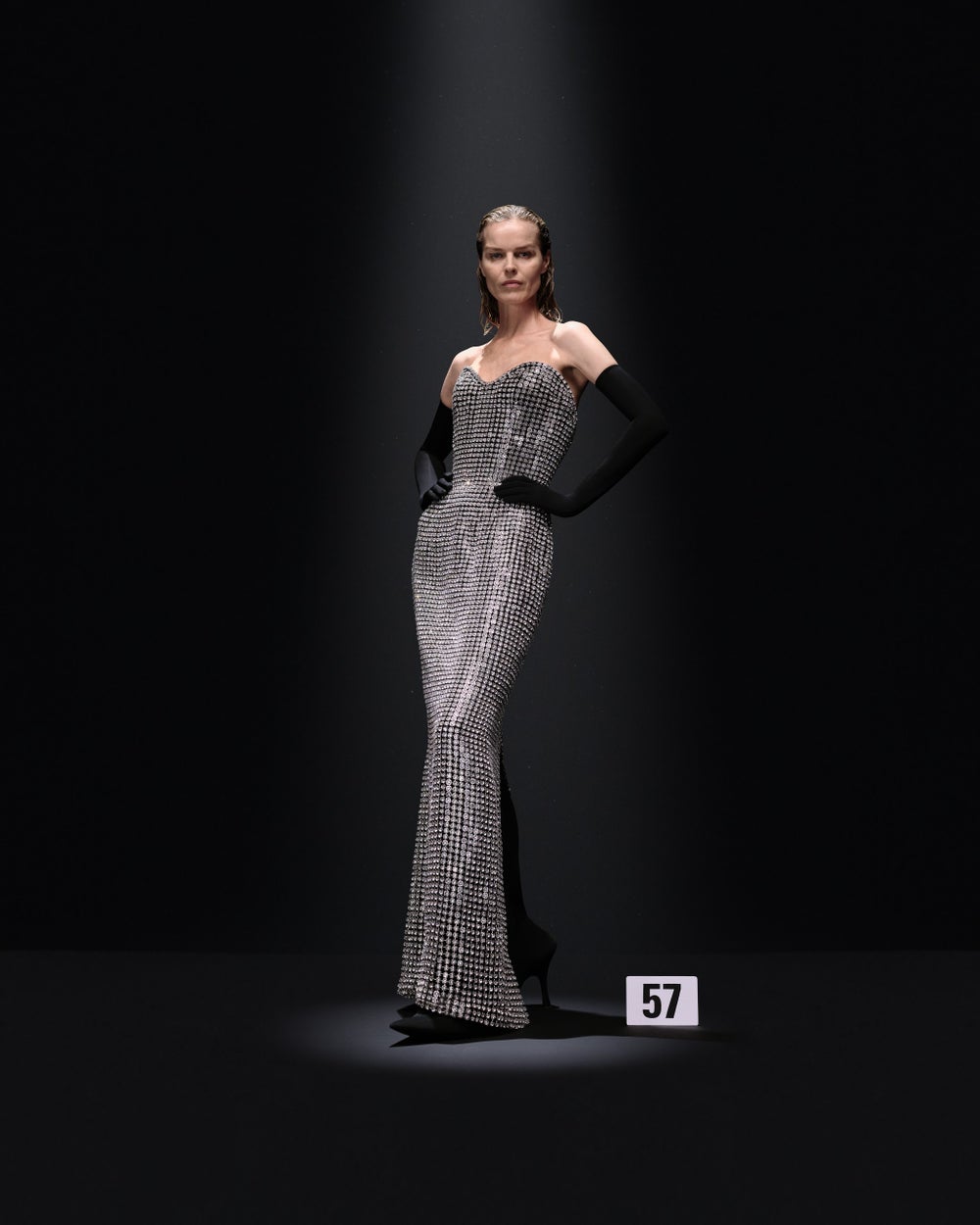 look 15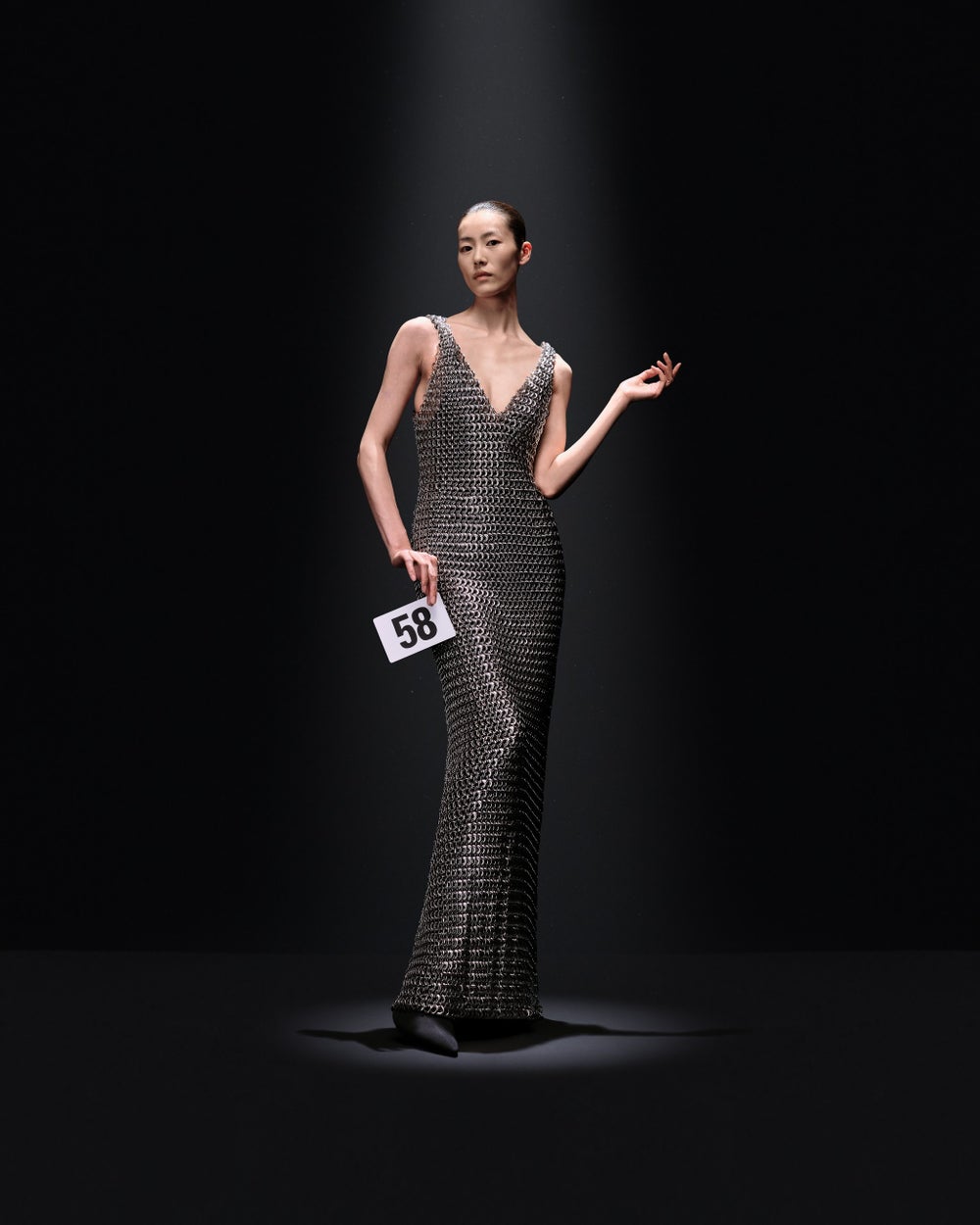 look 16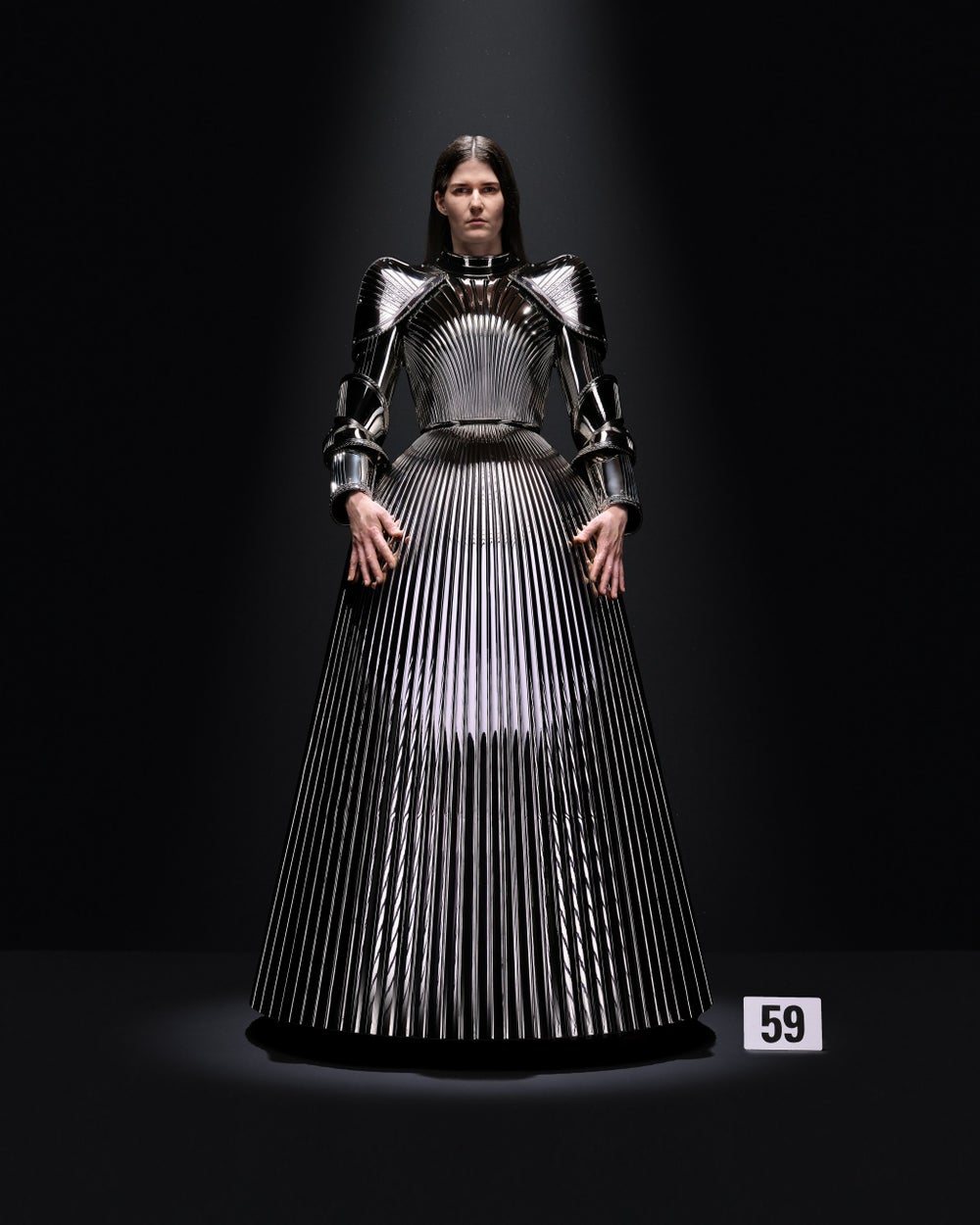 look 17
Balenciaga, in its 52nd Couture collection, has harnessed the power of an age-old paradox: the quest for perfection knowing full well that it's an impossible attainment. Demna, in his third Couture collection for the house, has truly managed to stage a resonating tribute to this enduring pursuit, finding an extraordinary balance between reverence for the past and the embracing of an audacious future.
The show was held in the intimate salons of 10 avenue George V, cradling the audience in an ethereal soundwave of Maria Callas' operas, reworked to an unprecedented acapella format by BFRND – a testament to what can be achieved when technology is placed at the service of creative ingenuity. It was a consummate journey from past to future, starting with a shimmering reinterpretation of an original Cristóbal Balenciaga design, worn by longtime muse Danielle Slavik. Transmuted from velvet blooms and pearl adornment to a mirrored marvel, it traced an ethereal connection between the fashion house's storied past and its present.
The show's sartorial narrative unfolded, with sharp, sculptural tailoring claiming center stage. Dramatic shoulders, sinuous necklines, and shapely waistlines converged in a sartorial symphony of suits, both for men and women, paradoxically made from Japanese denim woven on antique looms, evoking an unconventional marriage of casual and couture. Art met fashion in the form of trompe l'œil surfaces, traditional materials mimicked by hand-painted linen canvas panels. The illusion of fur, houndstooth, python textures, and even lapels and buttons on blazers was added via painstaking oil paint brushstrokes, a testament to the extreme dedication to craftsmanship at play.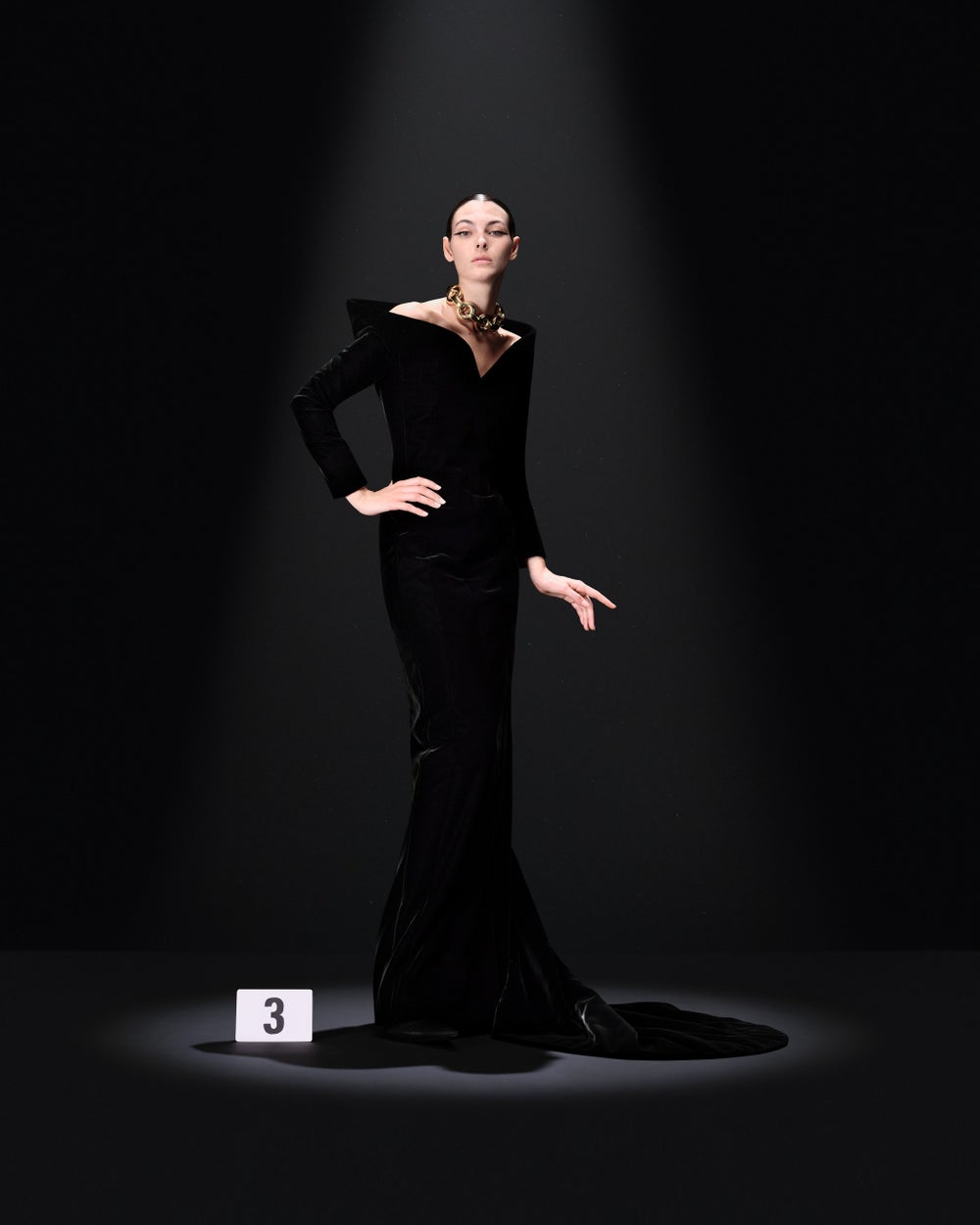 BALENCIAGA
The juxtaposition of dimension and flatness, with outerwear and accessories molded to evoke the dynamism of wind-blown movement, even in a state of stillness, accentuated the architectural genius of the collection. This was a spectacle of artistry and technology working in concert to create clothes that not only clothe the body, but also tell a story.
The finale was a breathtaking ensemble of CAD-designed, 3D-printed armor, polished in chrome with an interior swathed in black flock. Rigid and reflective, it was a piece that transcended the confines of temporal boundaries. It bridged the divide between the classical techniques and the cutting-edge advancements of our time, culminating in a couture offering that embraced technology as a key ingredient to near-perfection, without ever diminishing the paramount importance of the human element in dressmaking.
With this collection, Balenciaga not only underlined the enduring allure of couture but also emphasized the vital role of technology in the pursuit of near-perfect artistry. While the house continues to honor the craft and vision of its founder, Cristóbal Balenciaga, it is clear that it is also fully embracing the possibilities of the future, demonstrating that the couturier's quest for perfection can and should incorporate the boundless potential of technological innovation.