Paris Fashion Week
Balenciaga Presents a 'Mud Show' for Spring/Summer 2023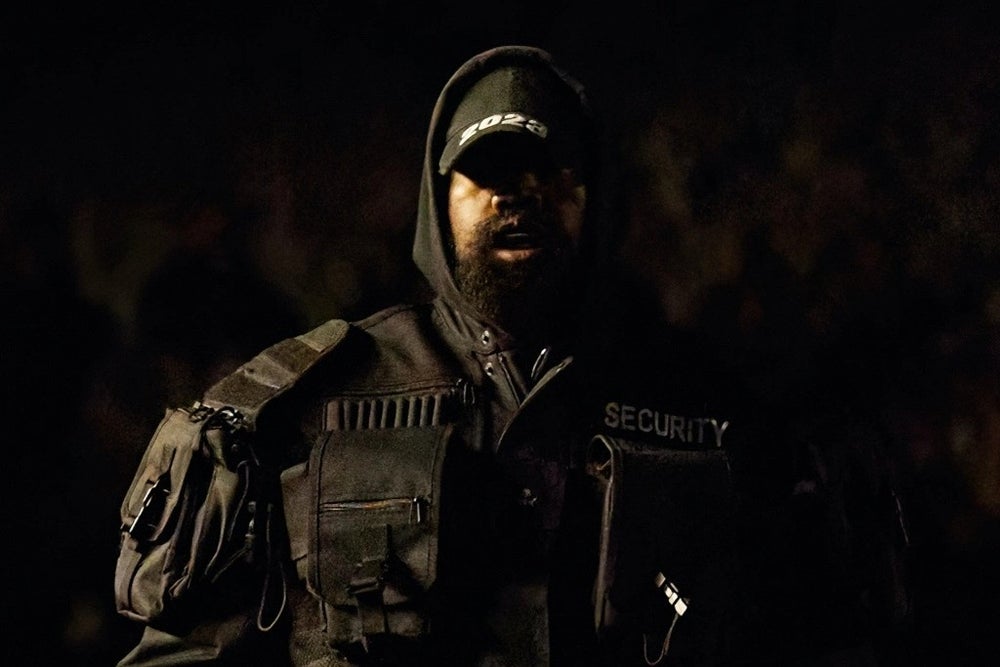 by Grace Gordon
4-minute read
October 3, 2022
Balenciaga Presents a 'Mud Show' for Spring/Summer 2023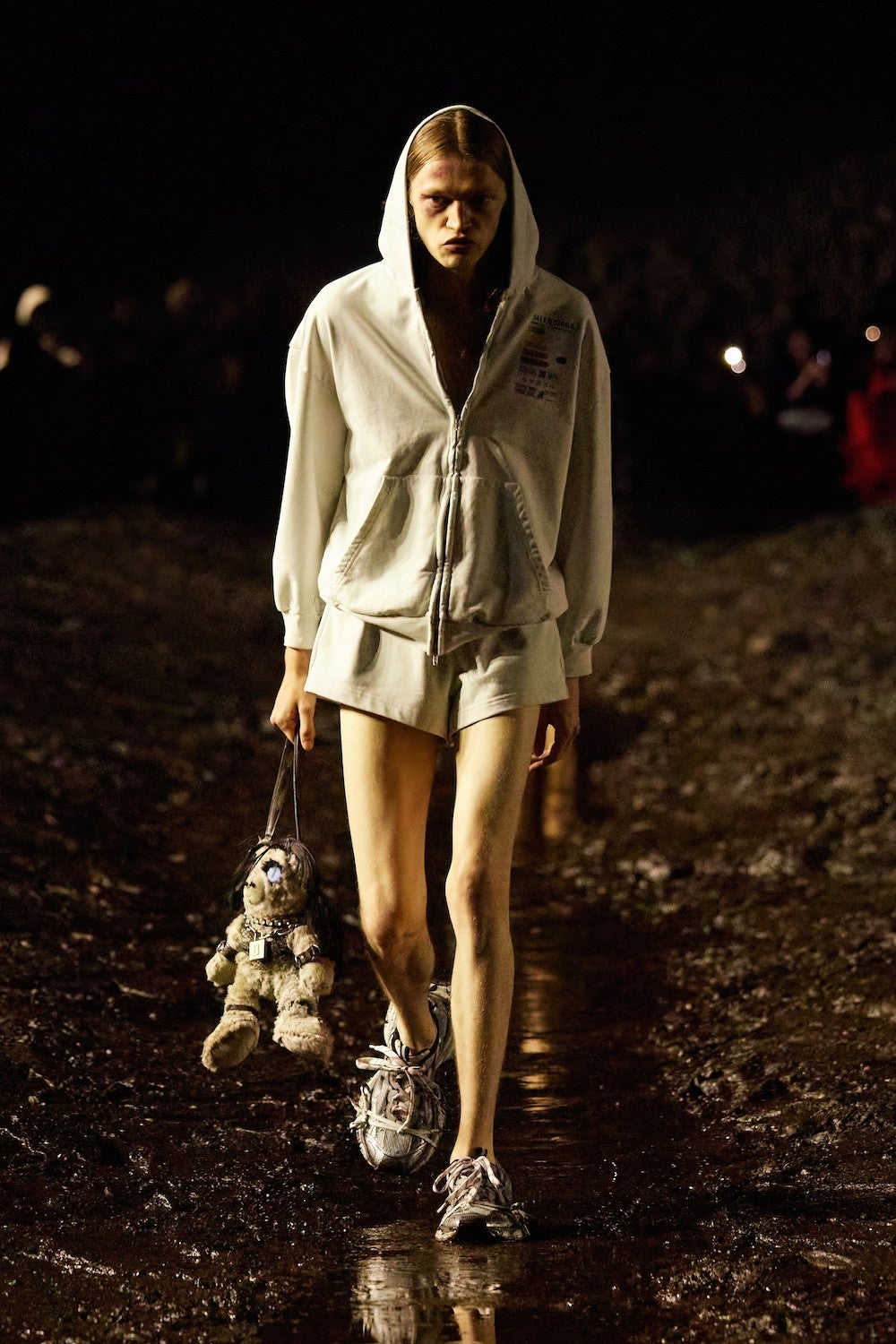 BALENCIAGA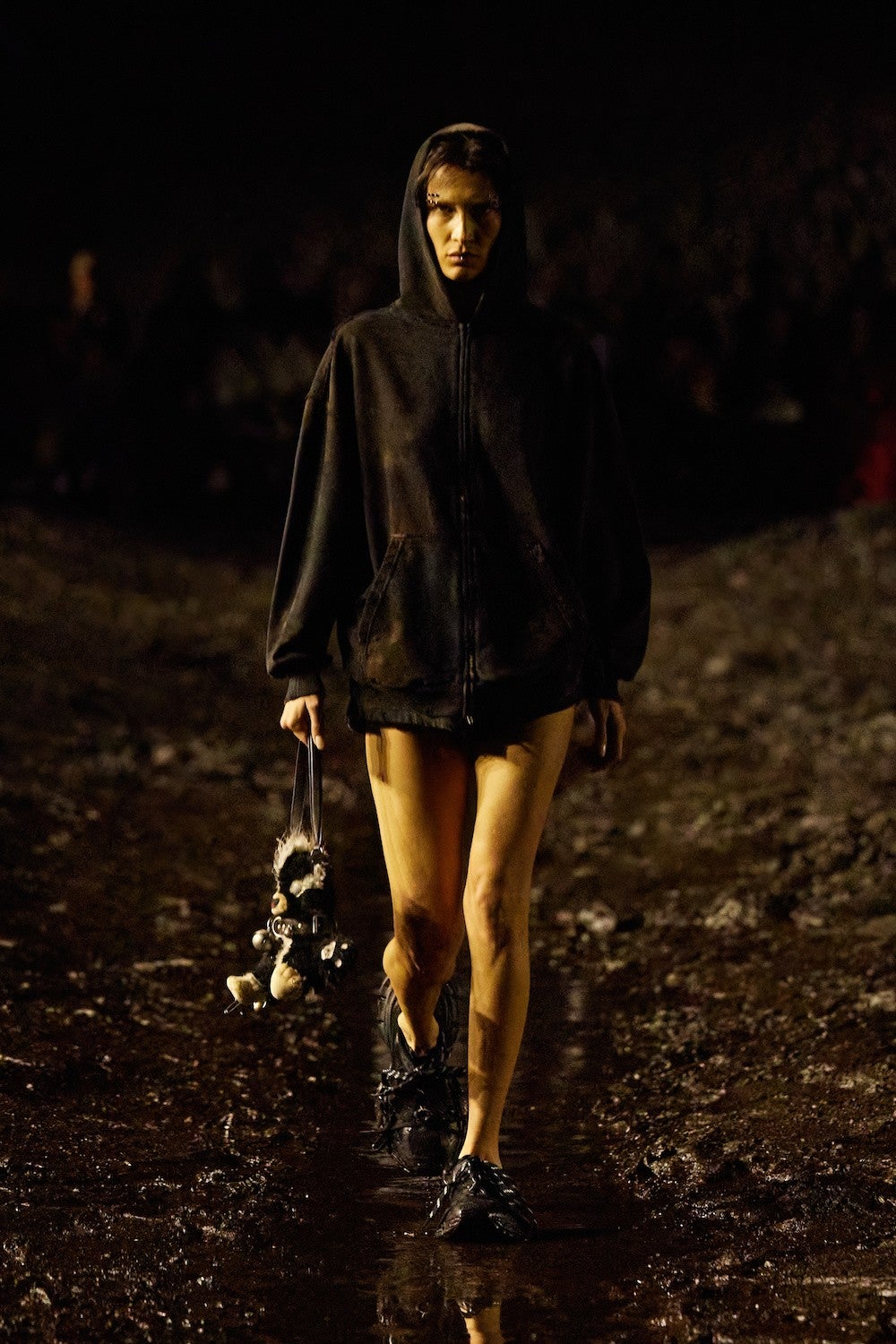 BALENCIAGA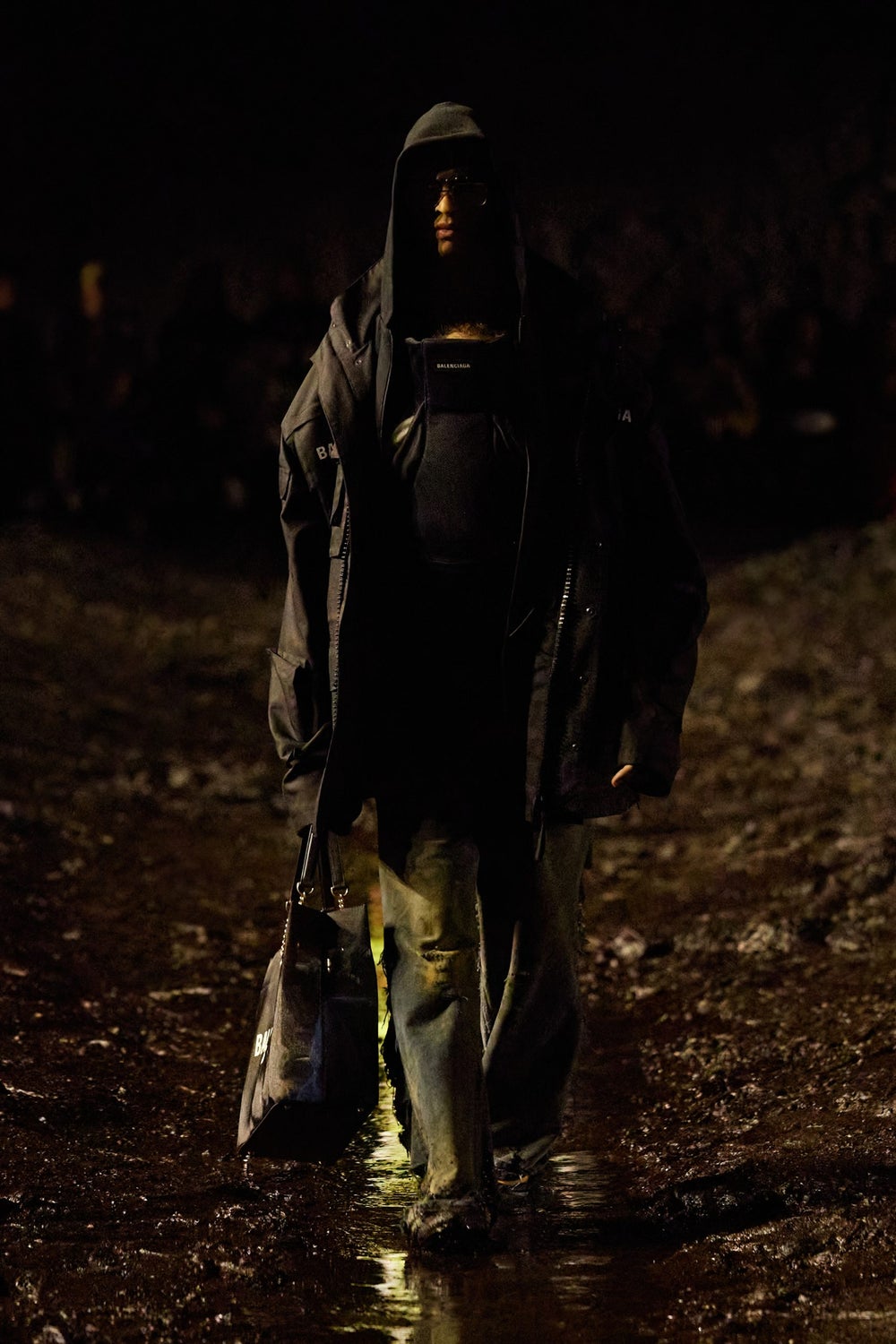 BALENCIAGA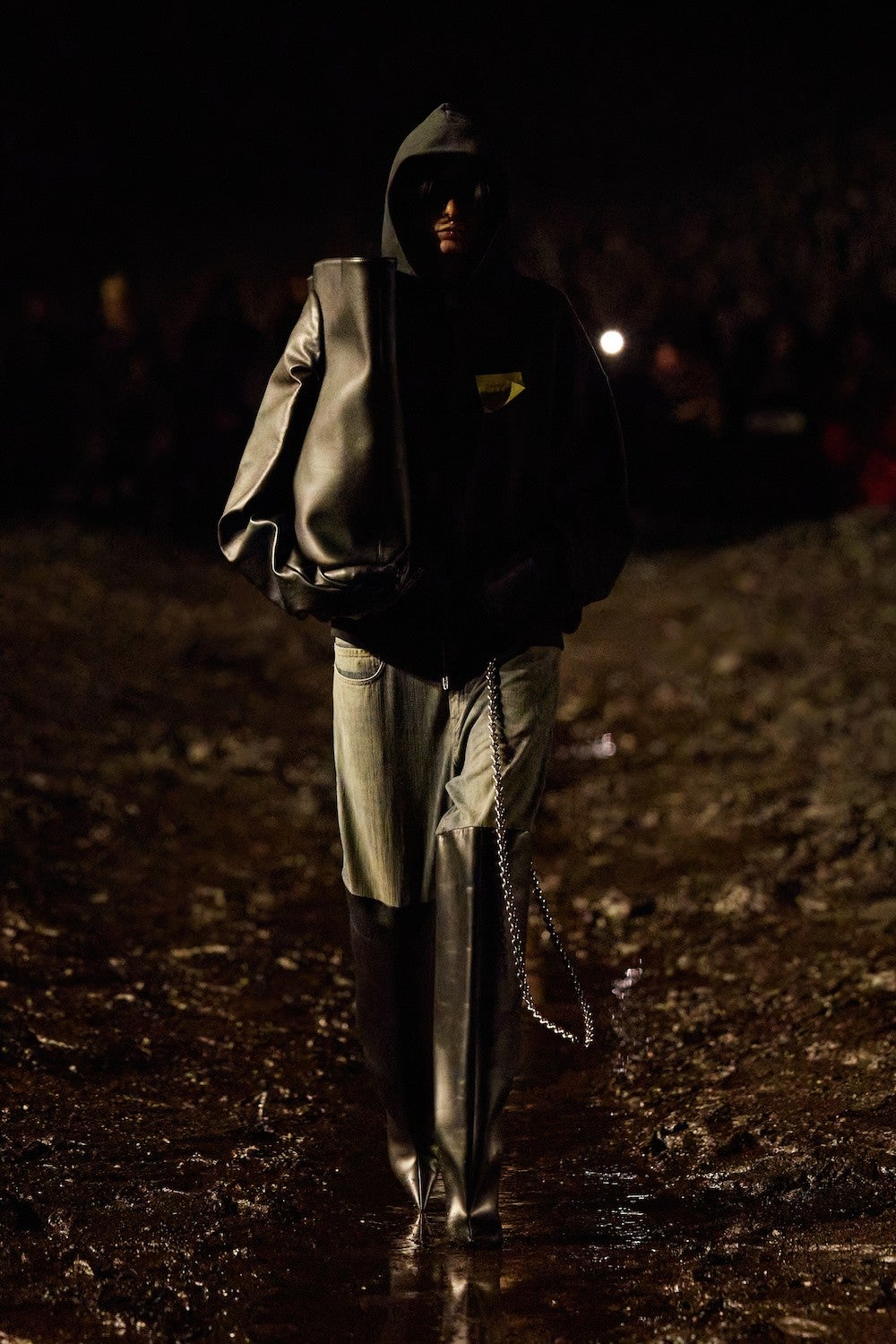 BALENCIAGA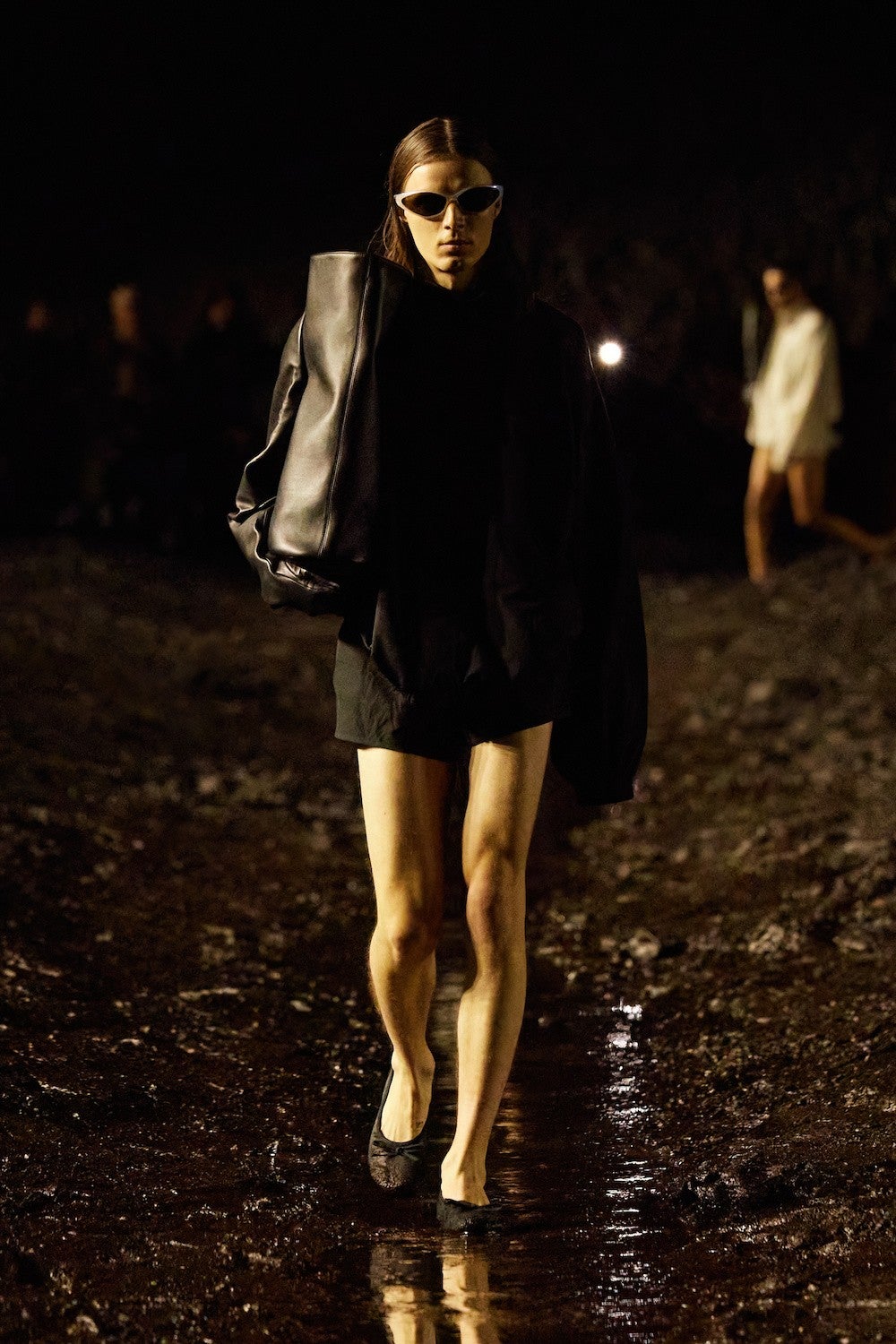 look 5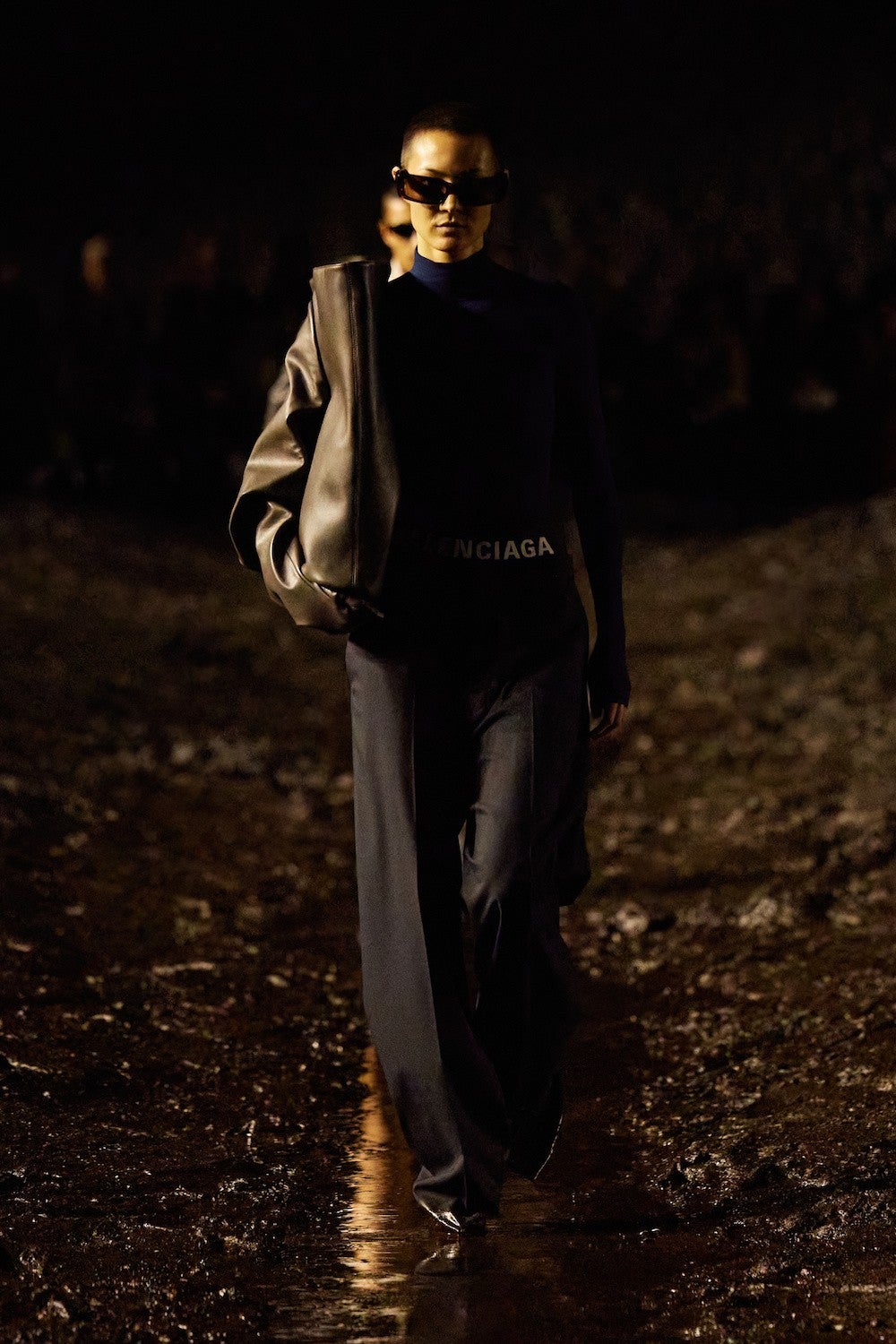 BALENCIAGA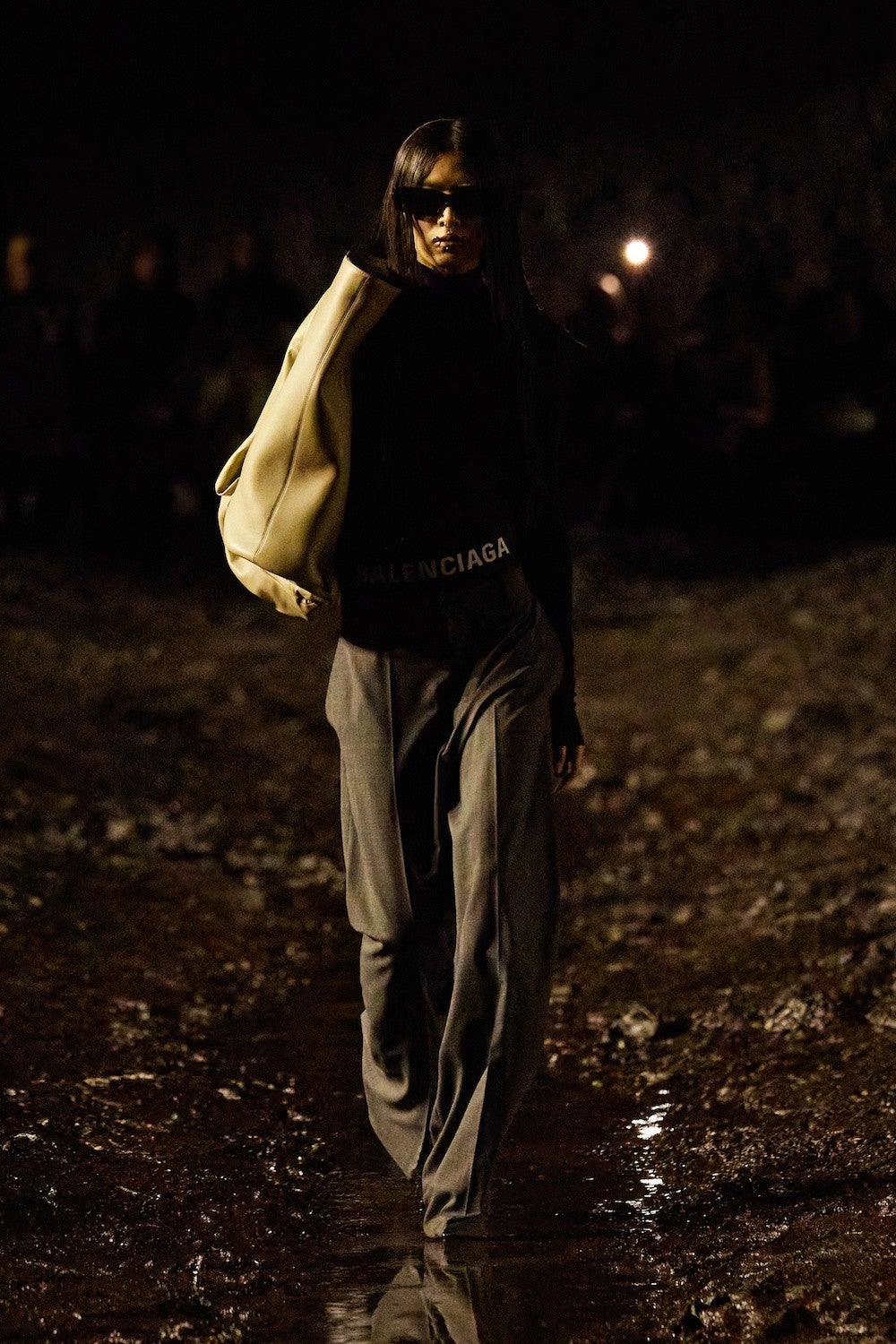 BALENCIAGA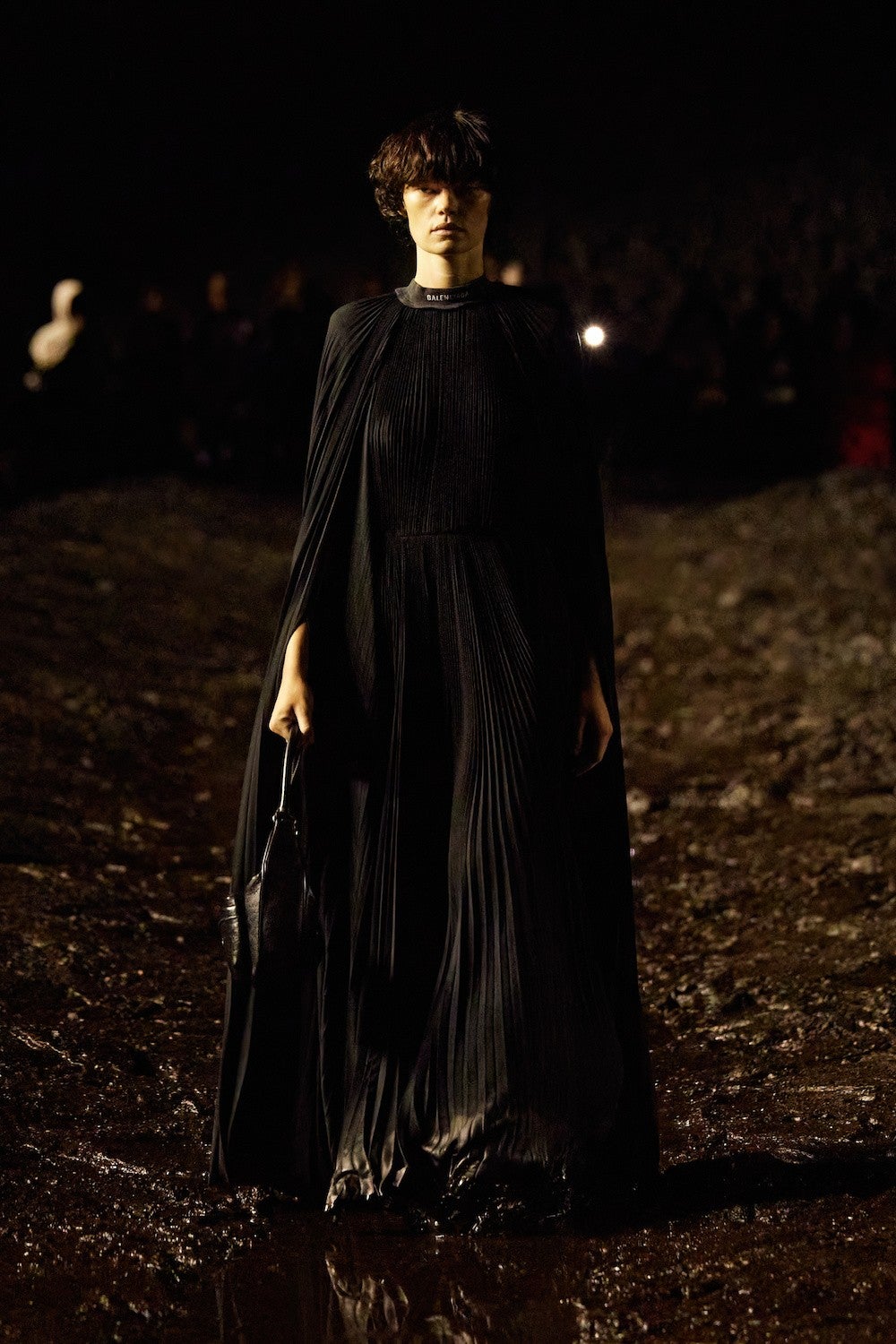 BALENCIAGA
BALENCIAGA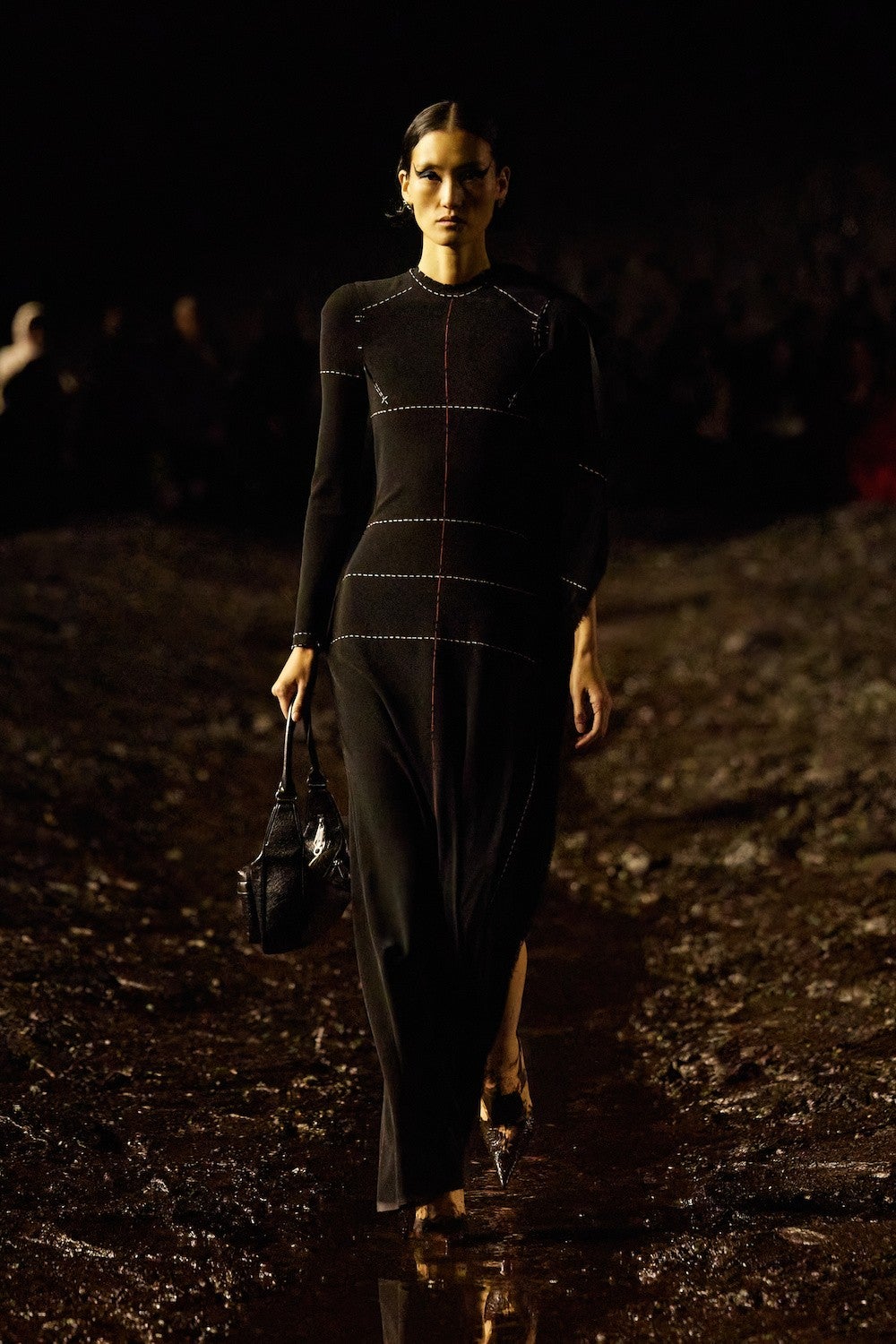 BALENCIAGA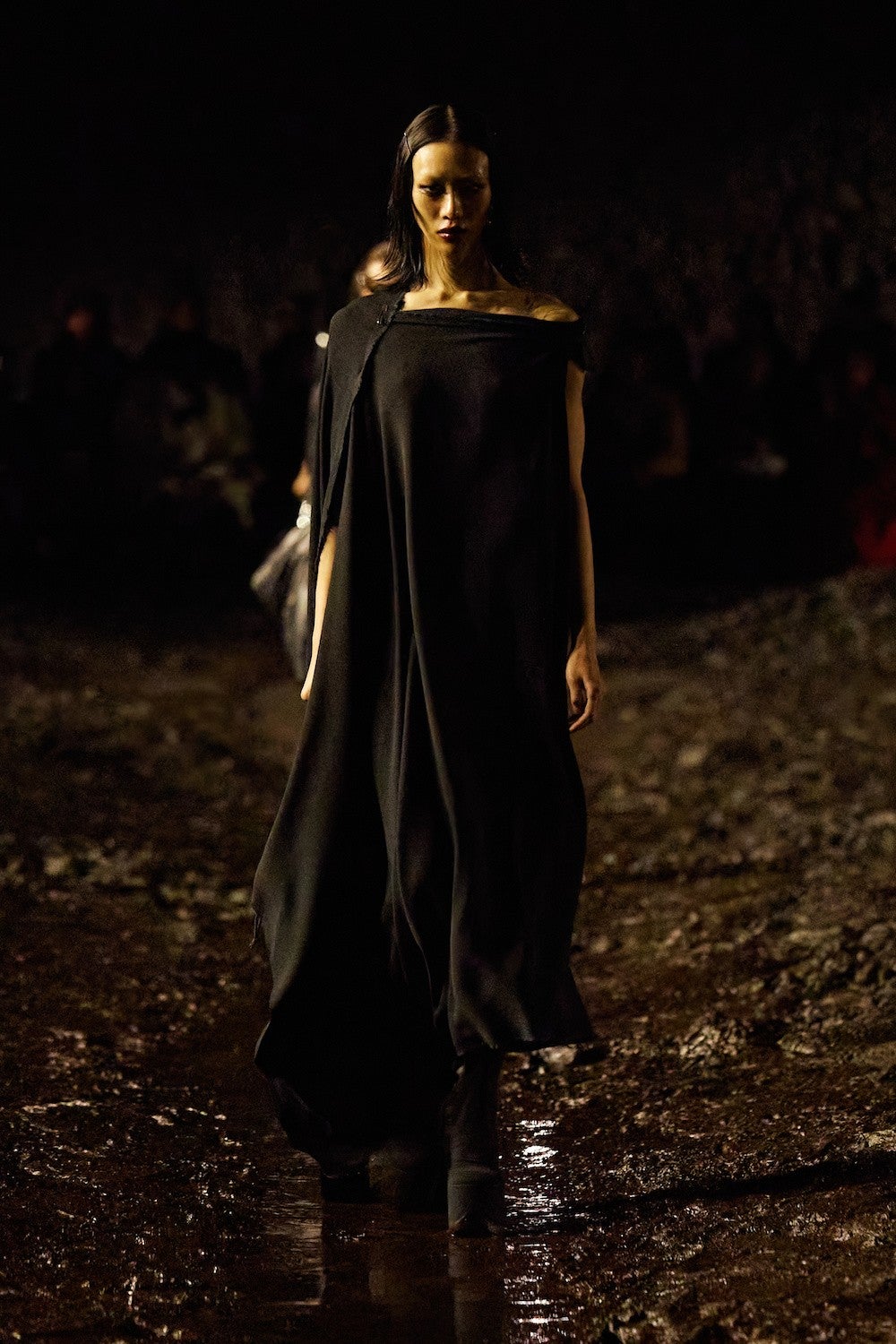 BALENCIAGA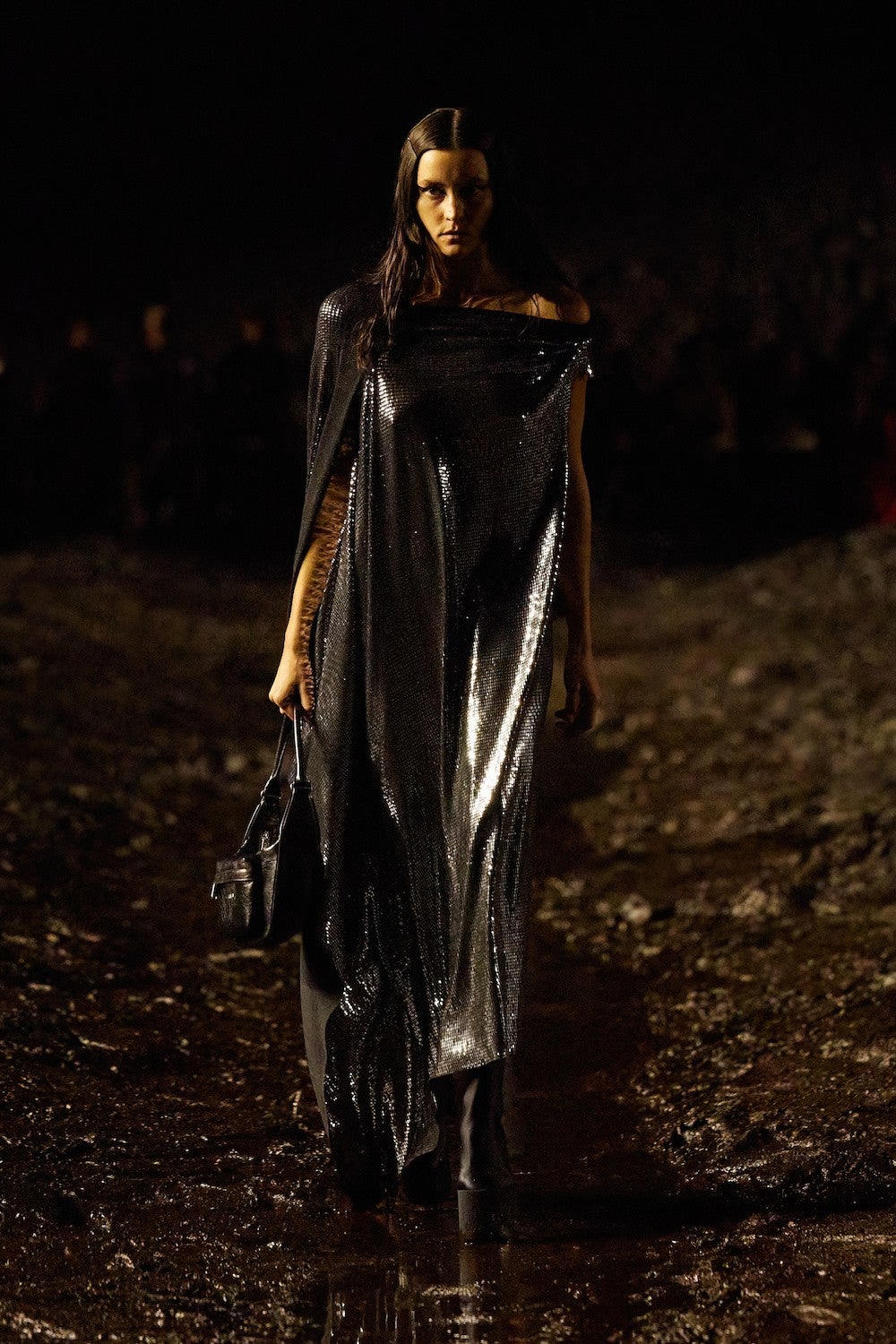 BALENCIAGA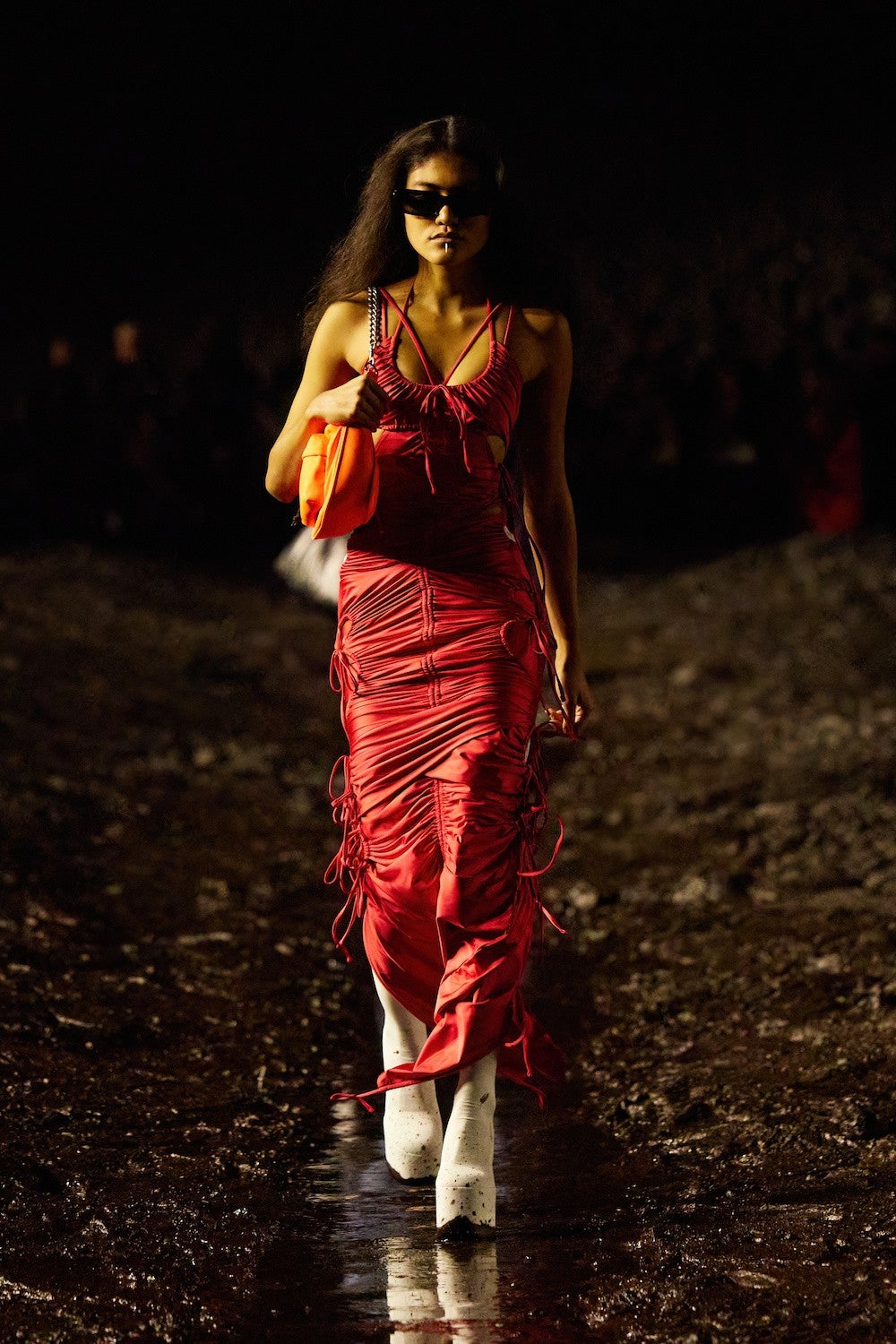 BALENCIAGA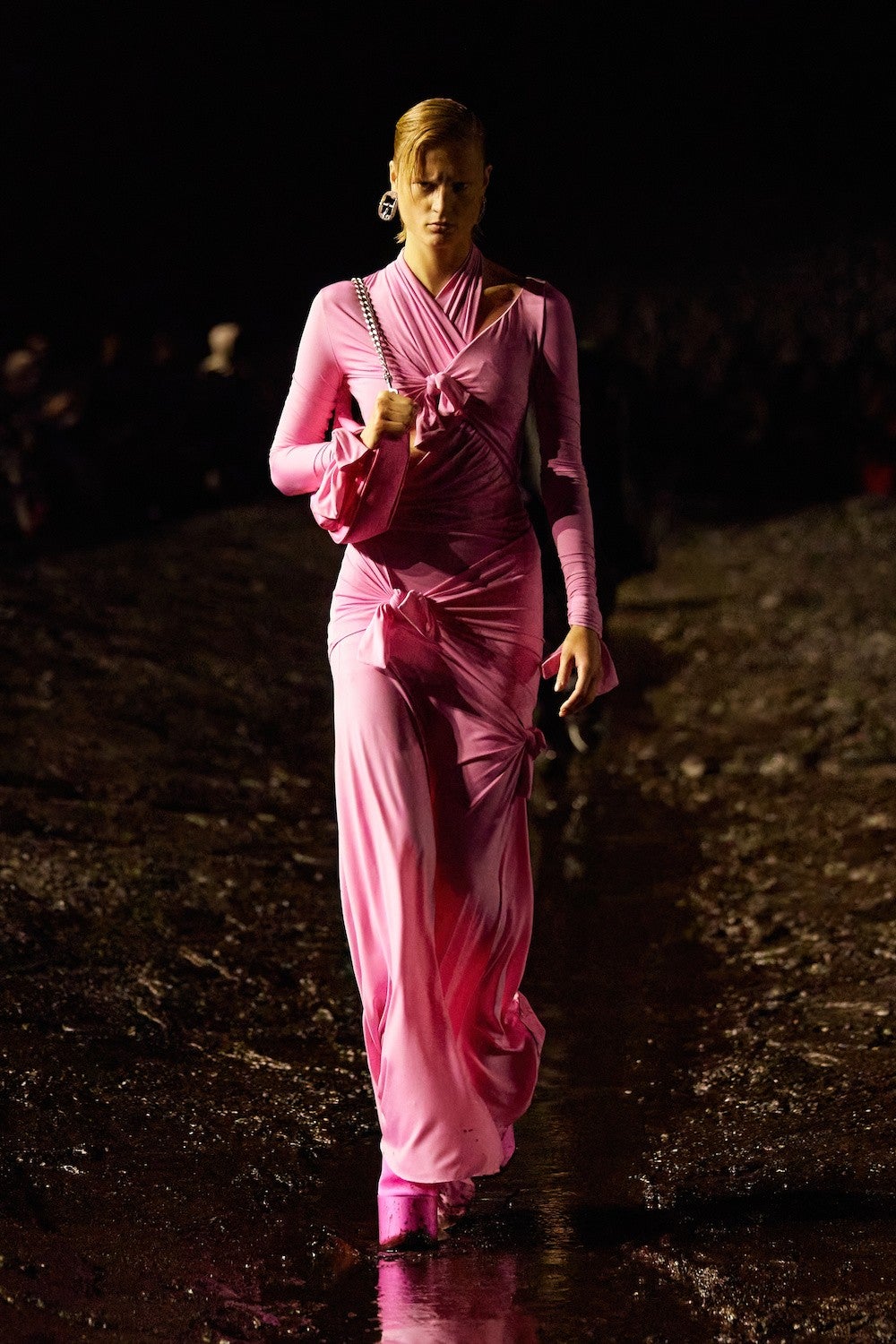 BALENCIAGA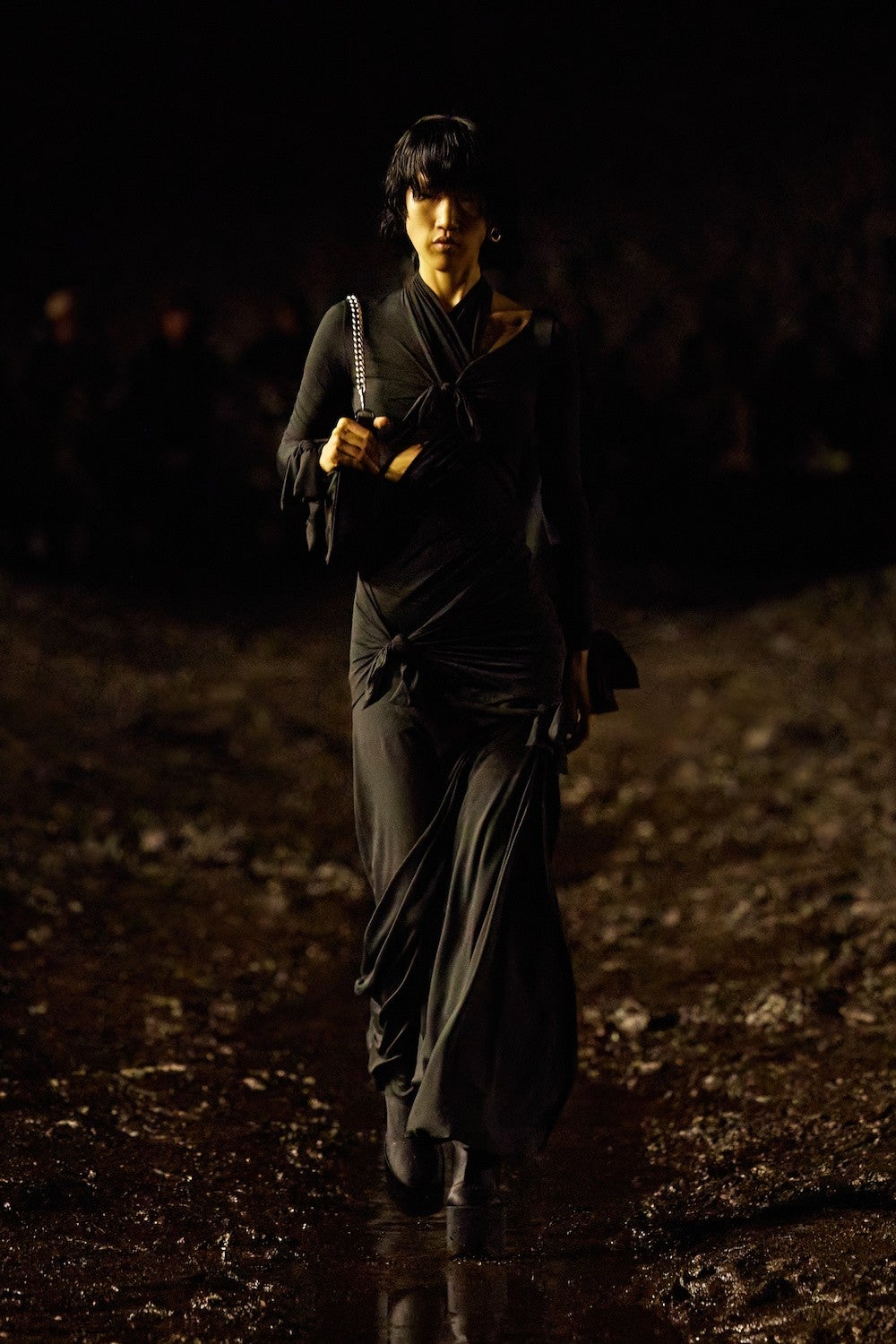 BALENCIAGA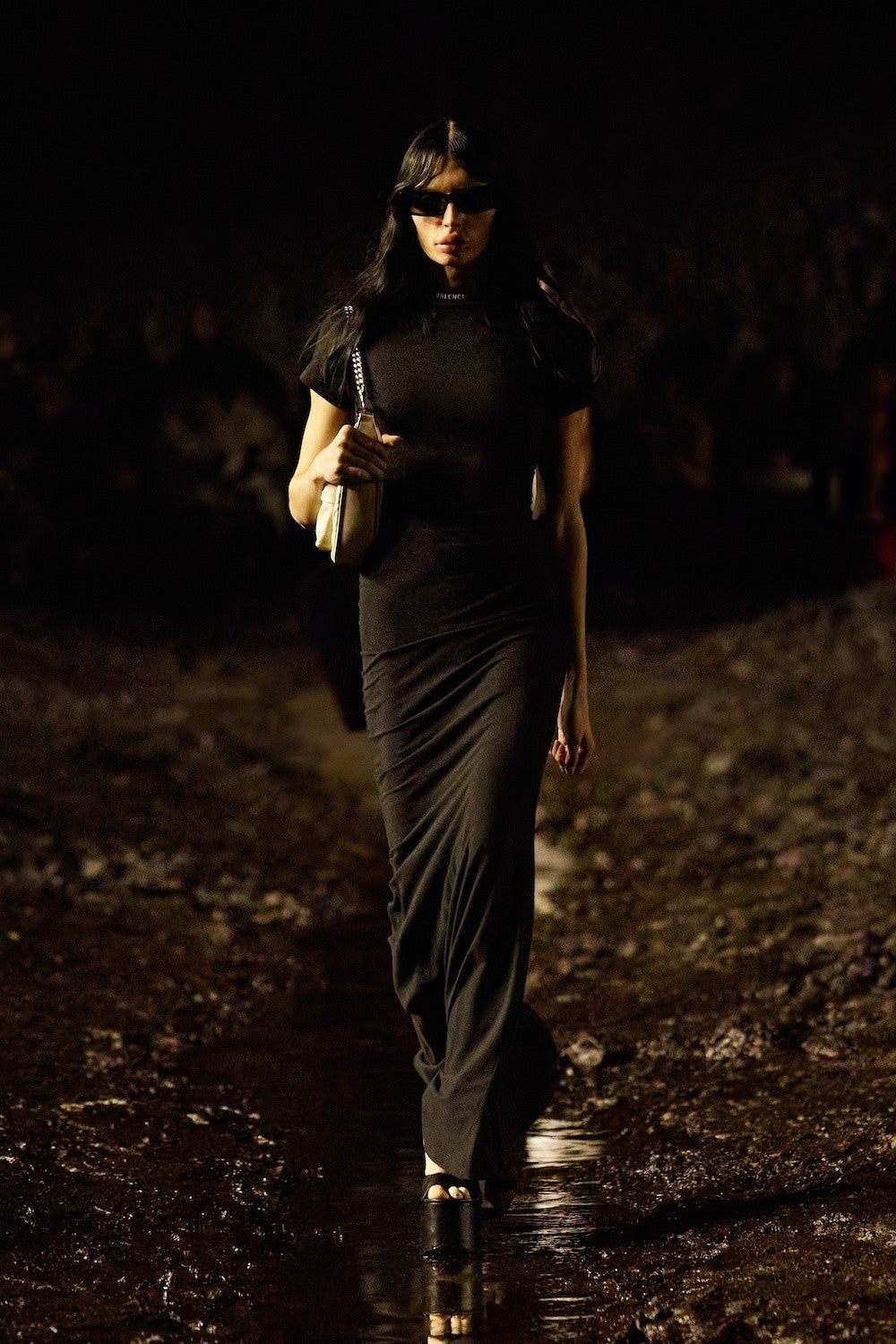 BALENCIAGA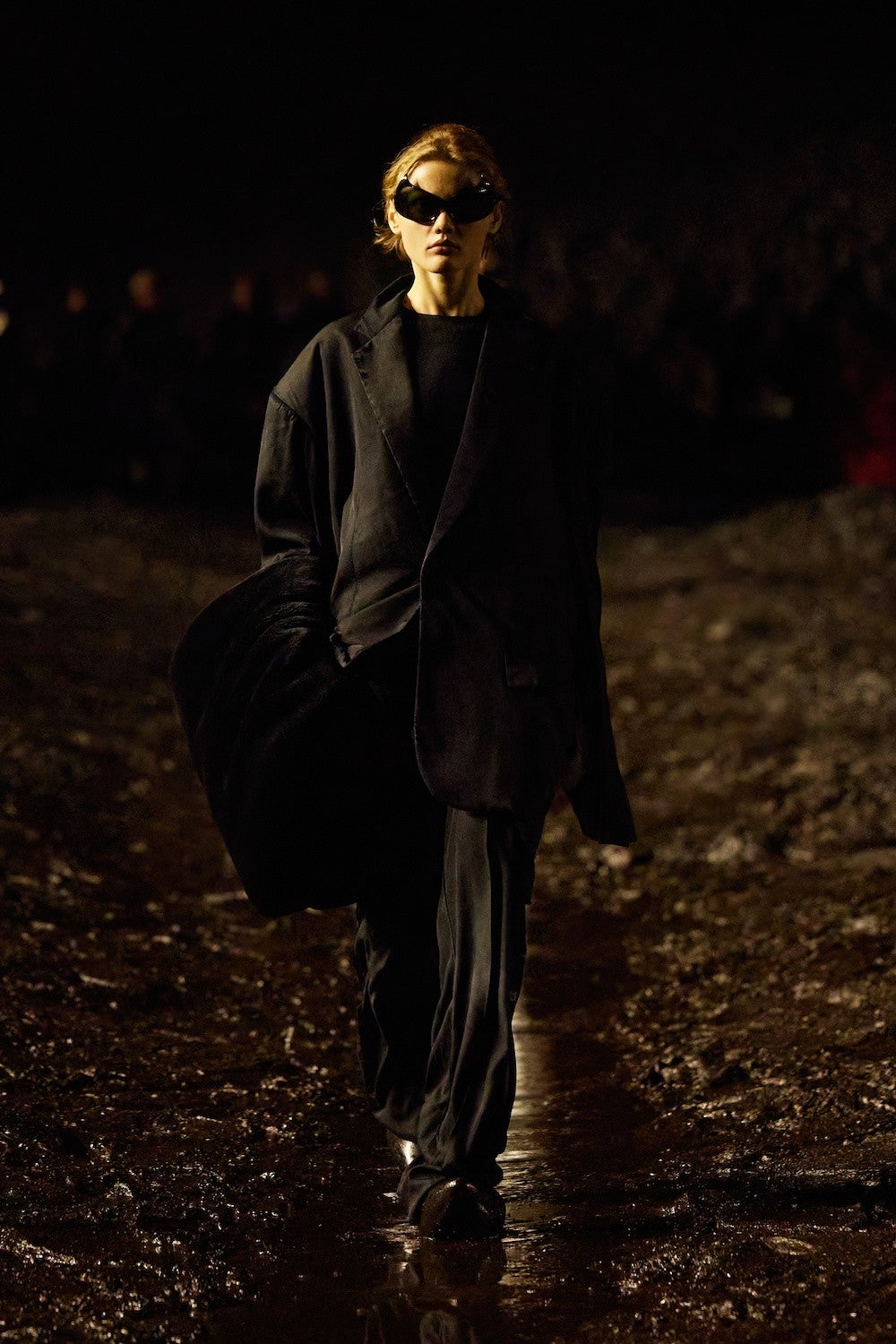 BALENCIAGA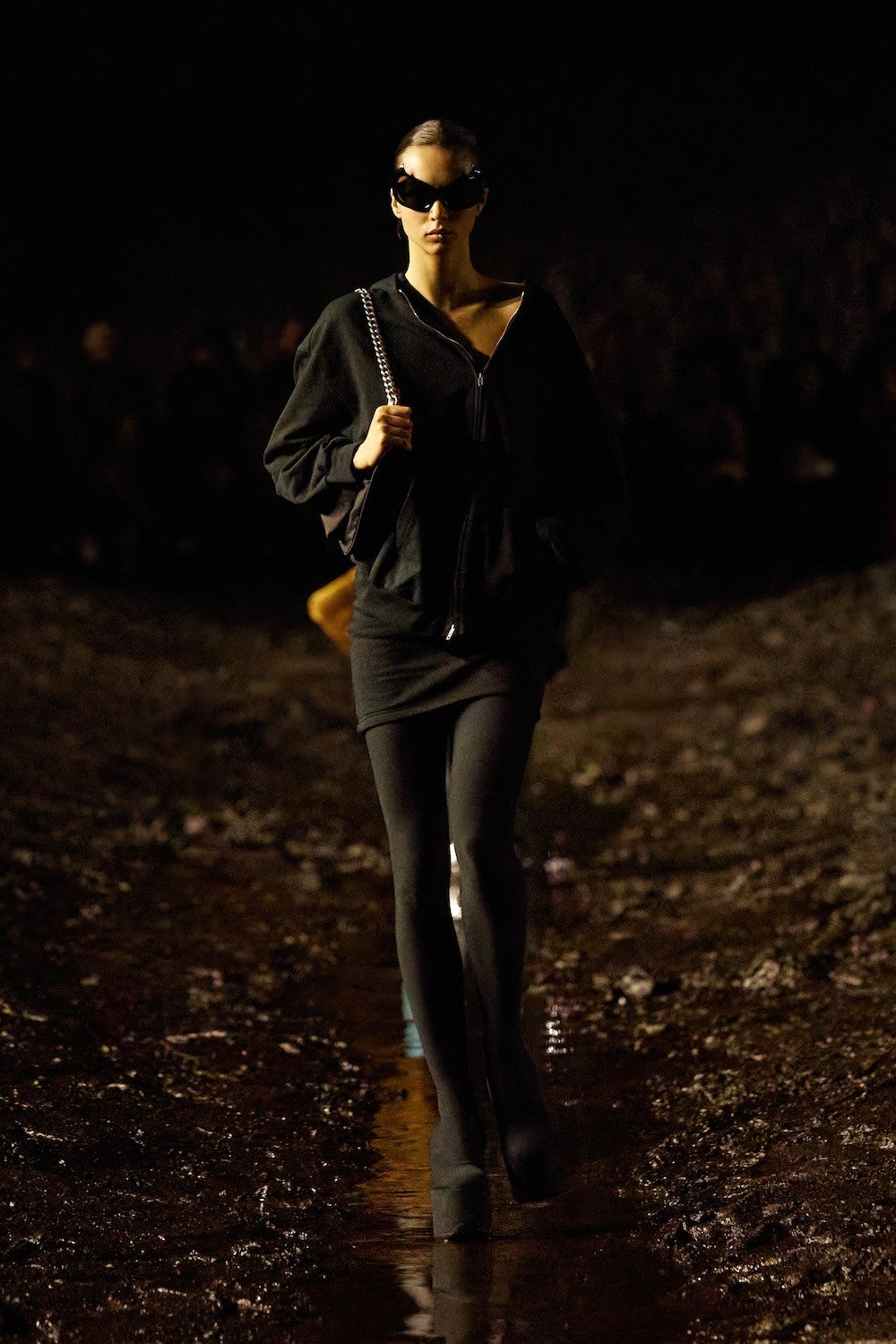 BALENCIAGA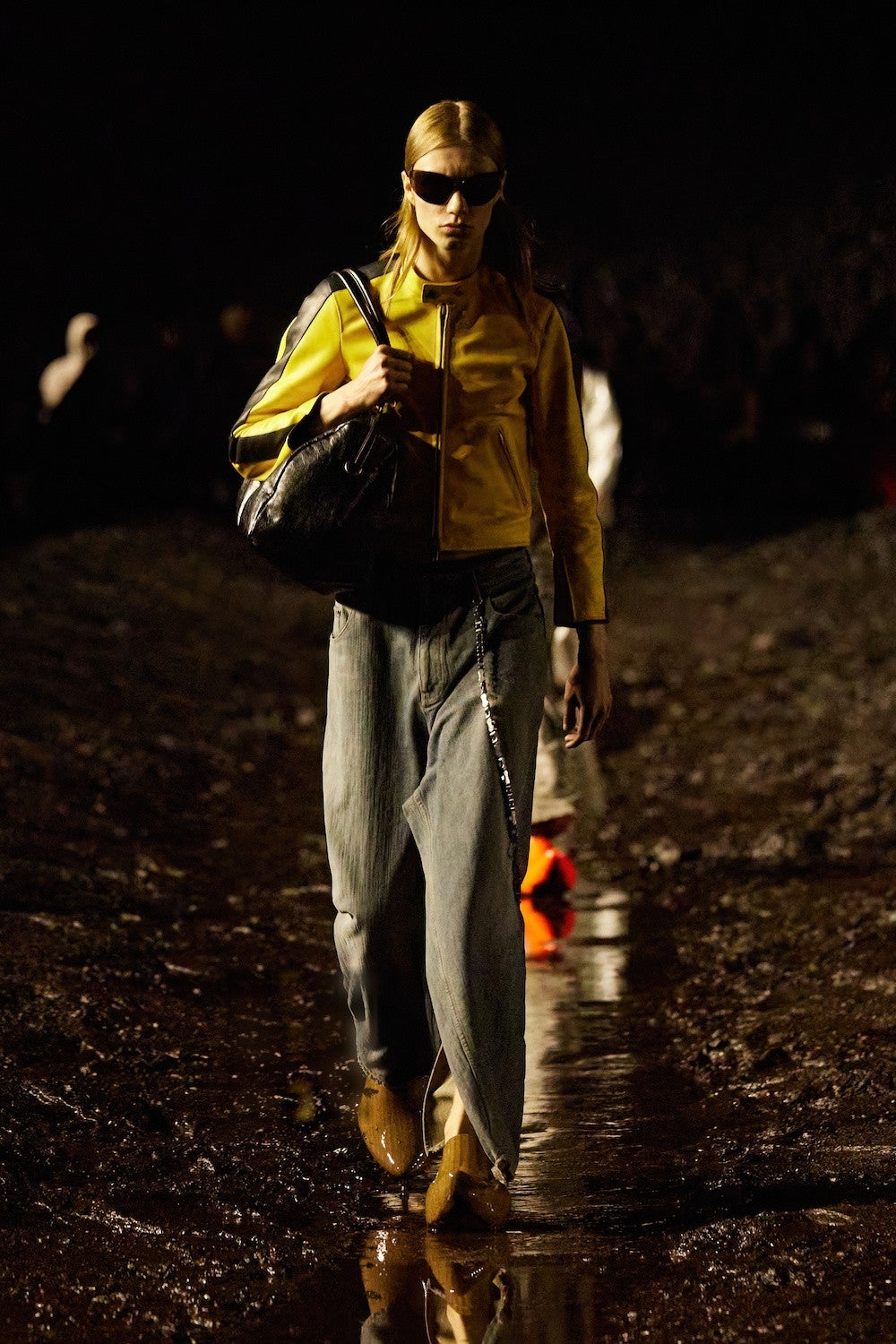 BALENCIAGA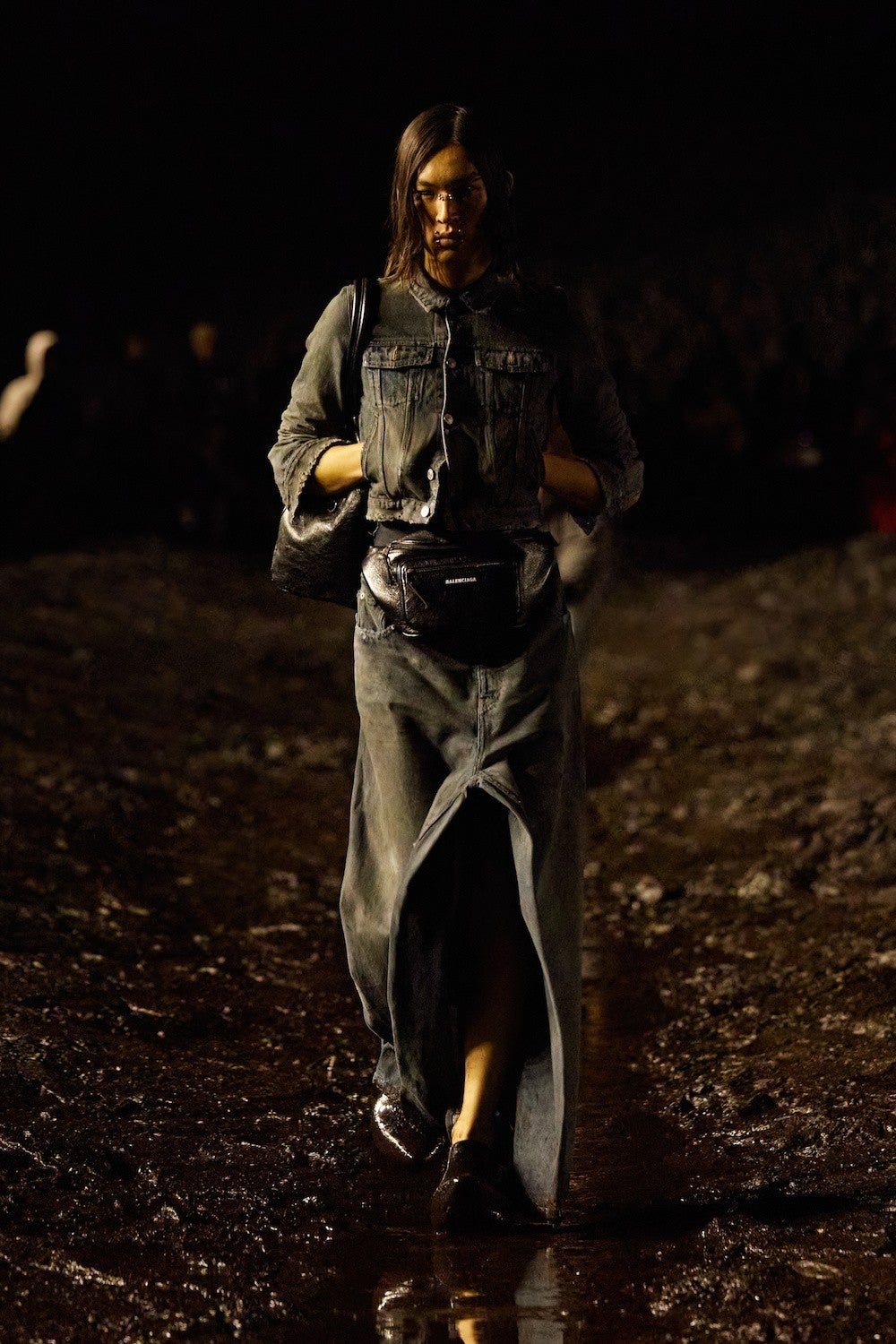 BALENCIAGA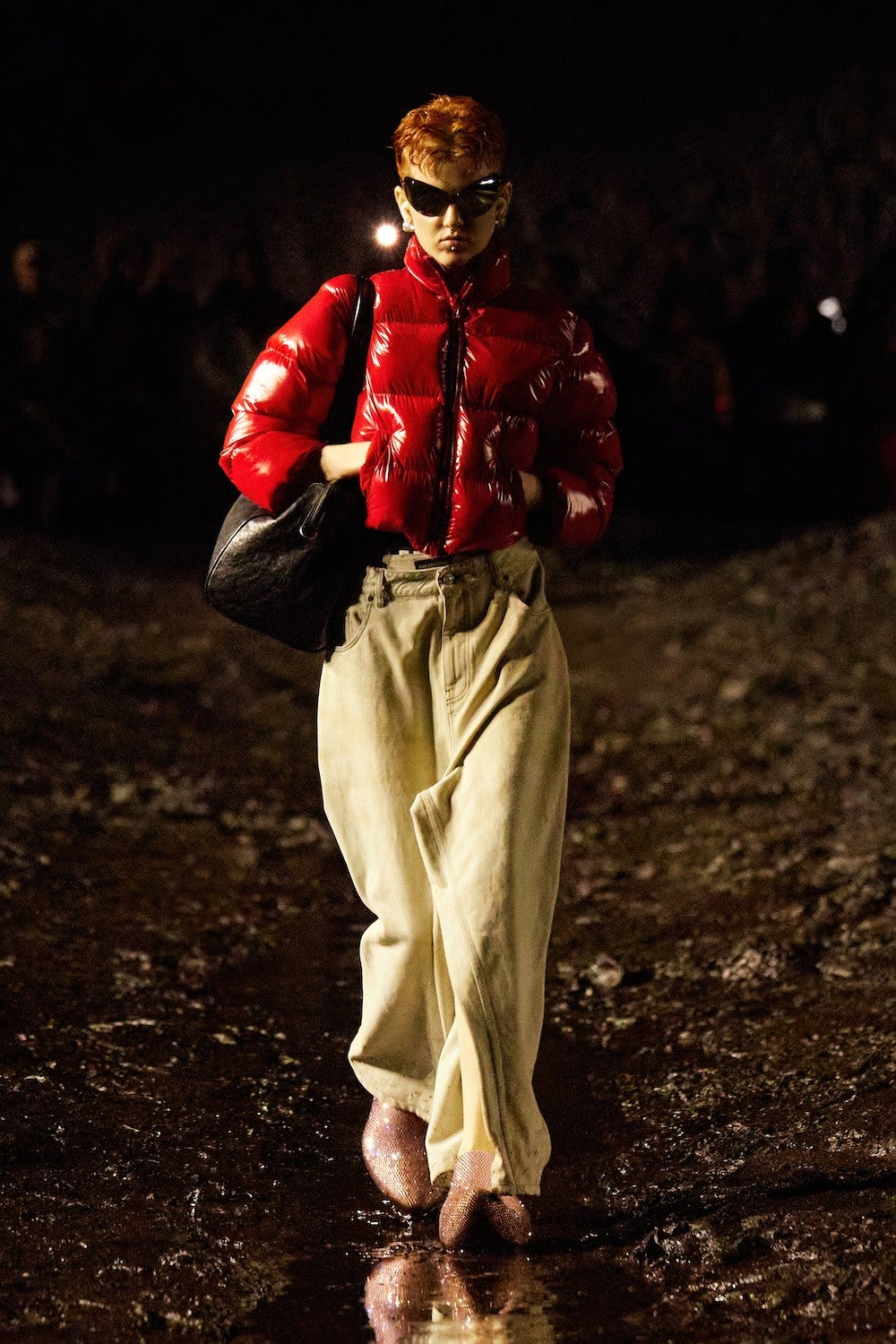 BALENCIAGA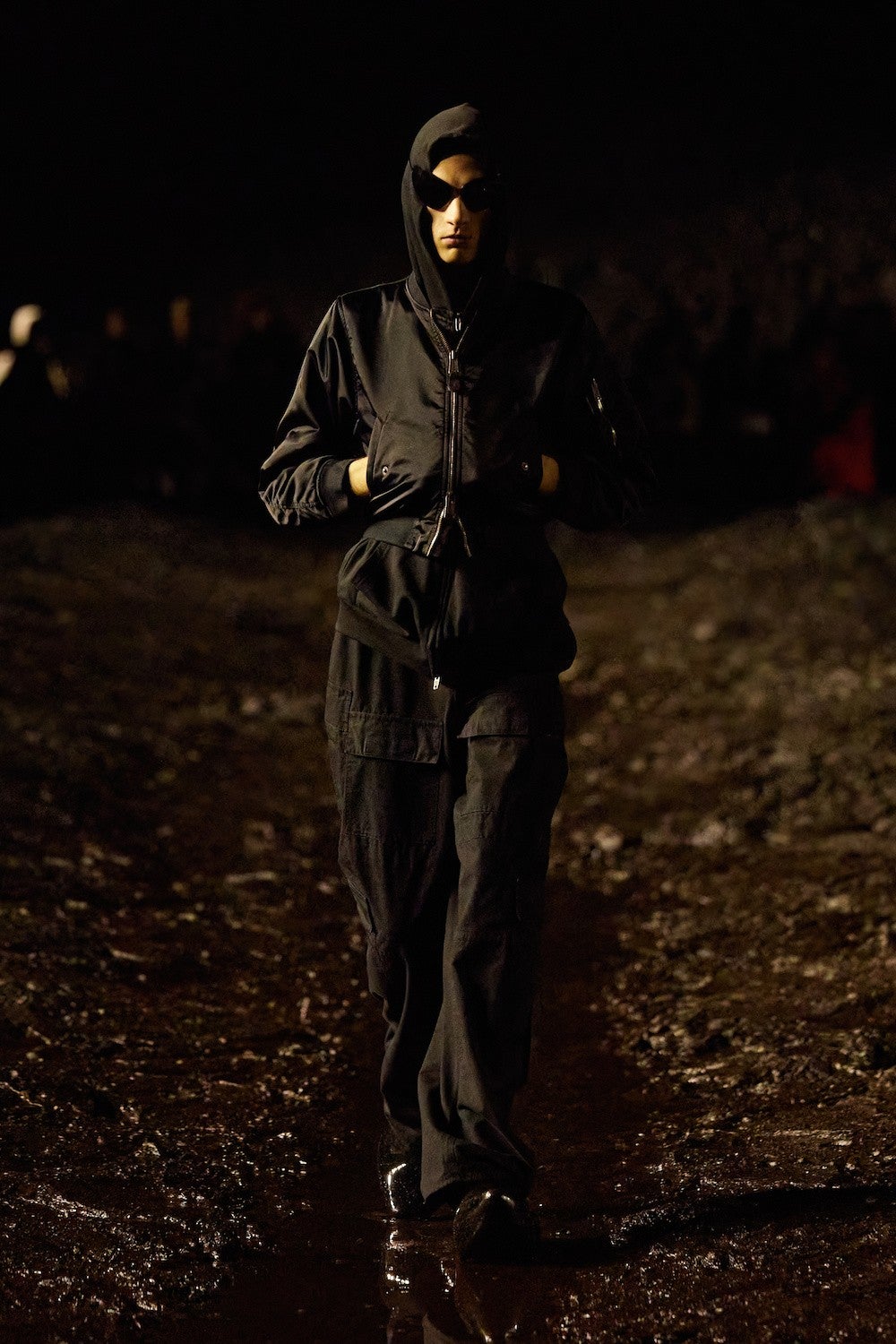 BALENCIAGA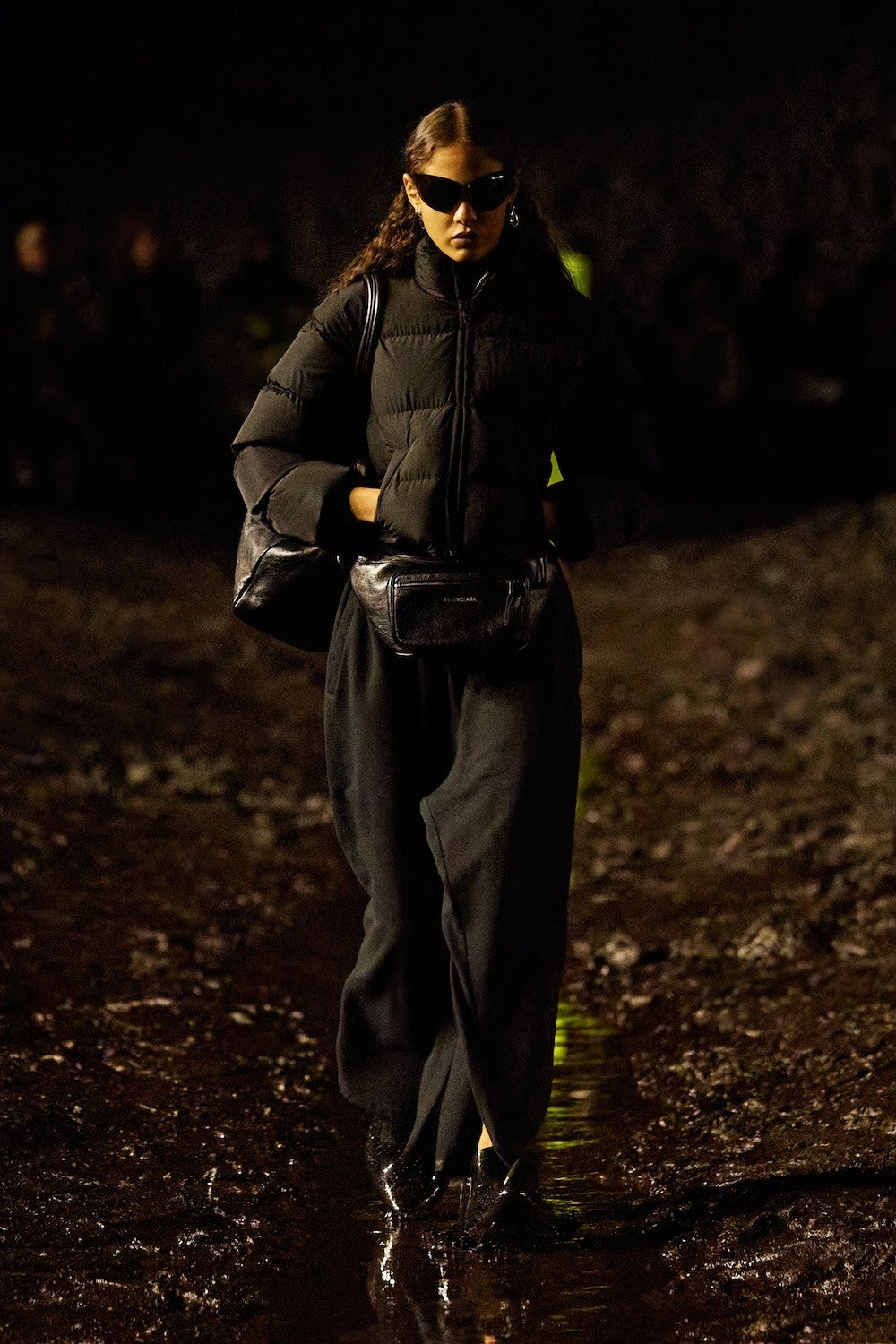 BALENCIAGA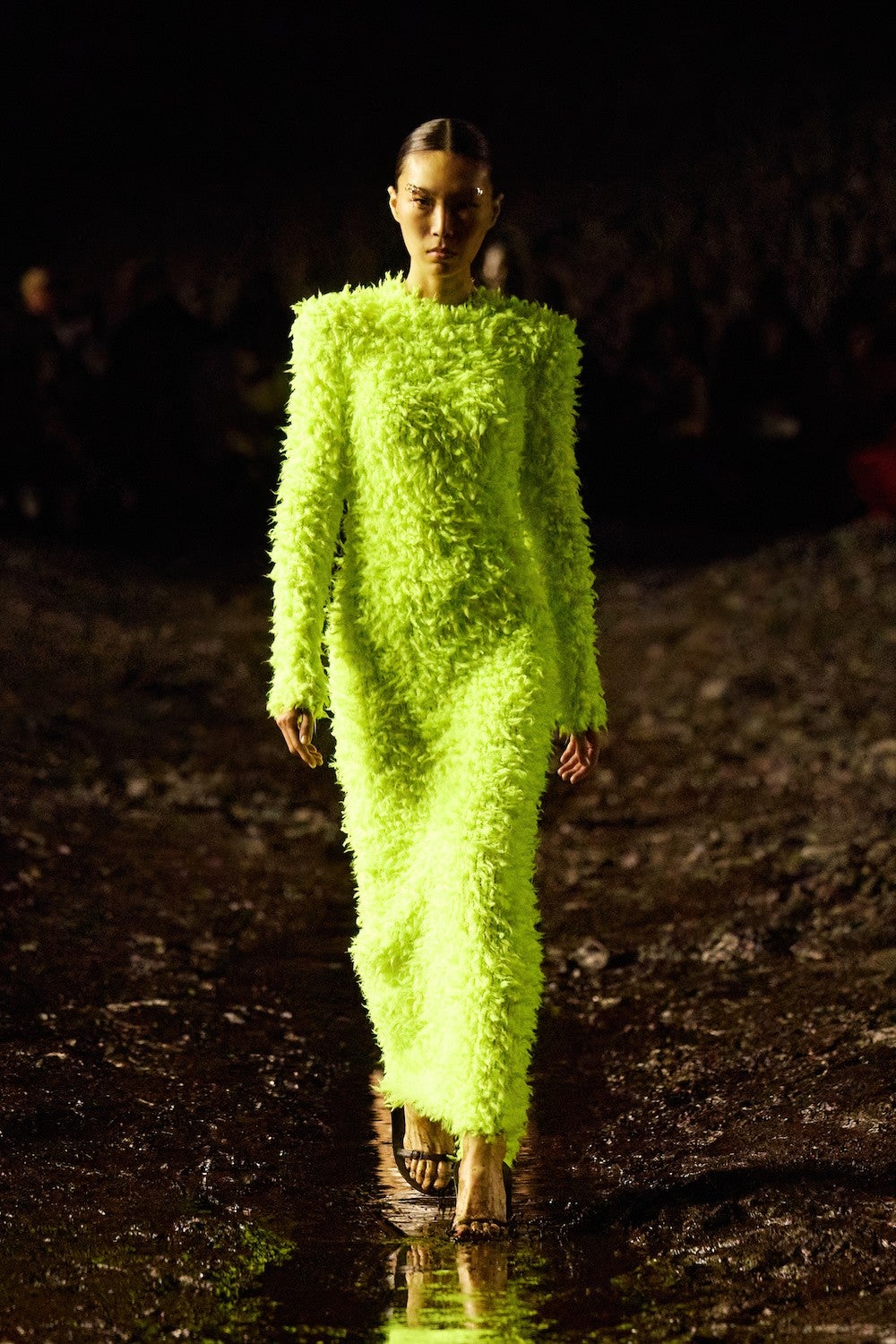 BALENCIAGA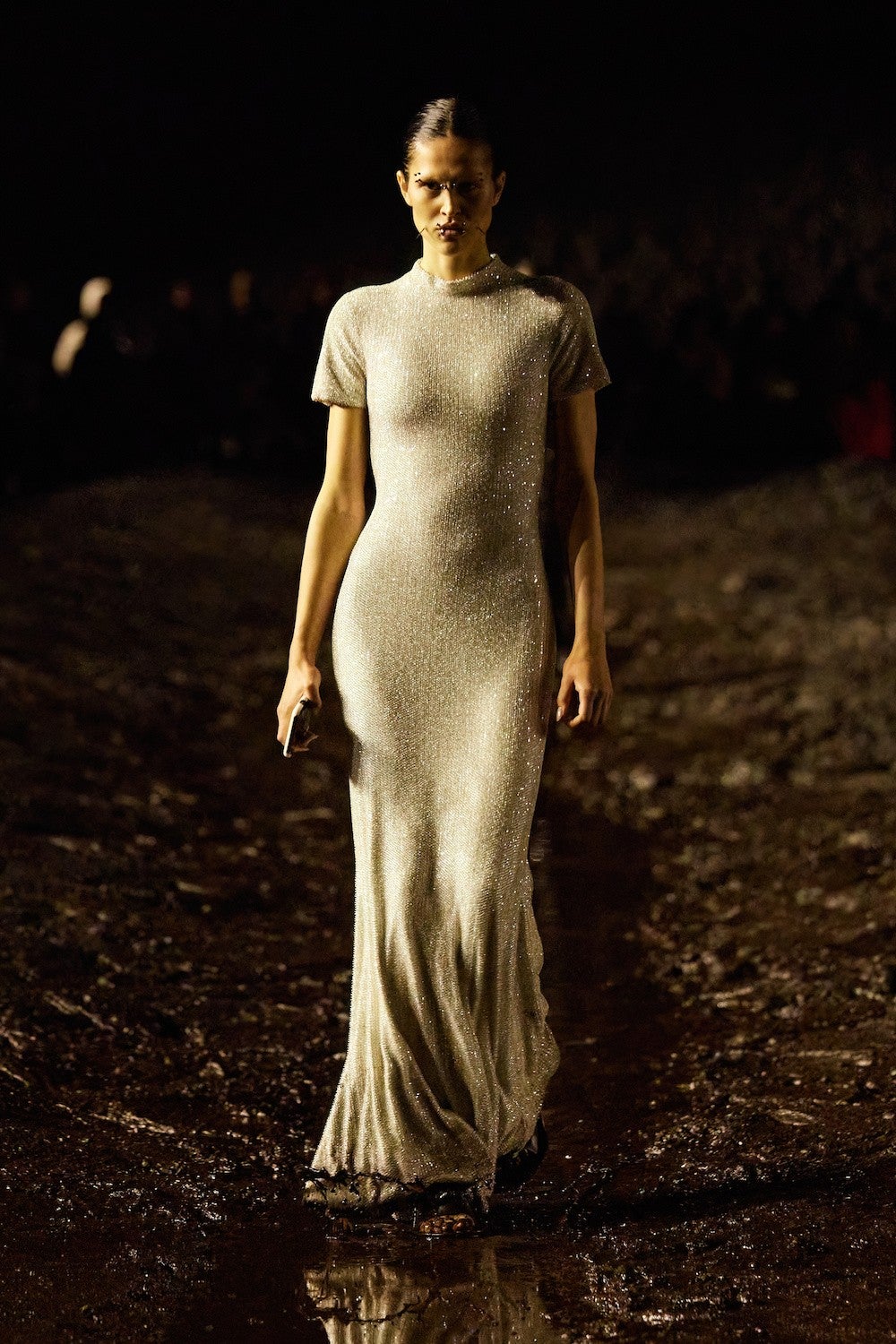 BALENCIAGA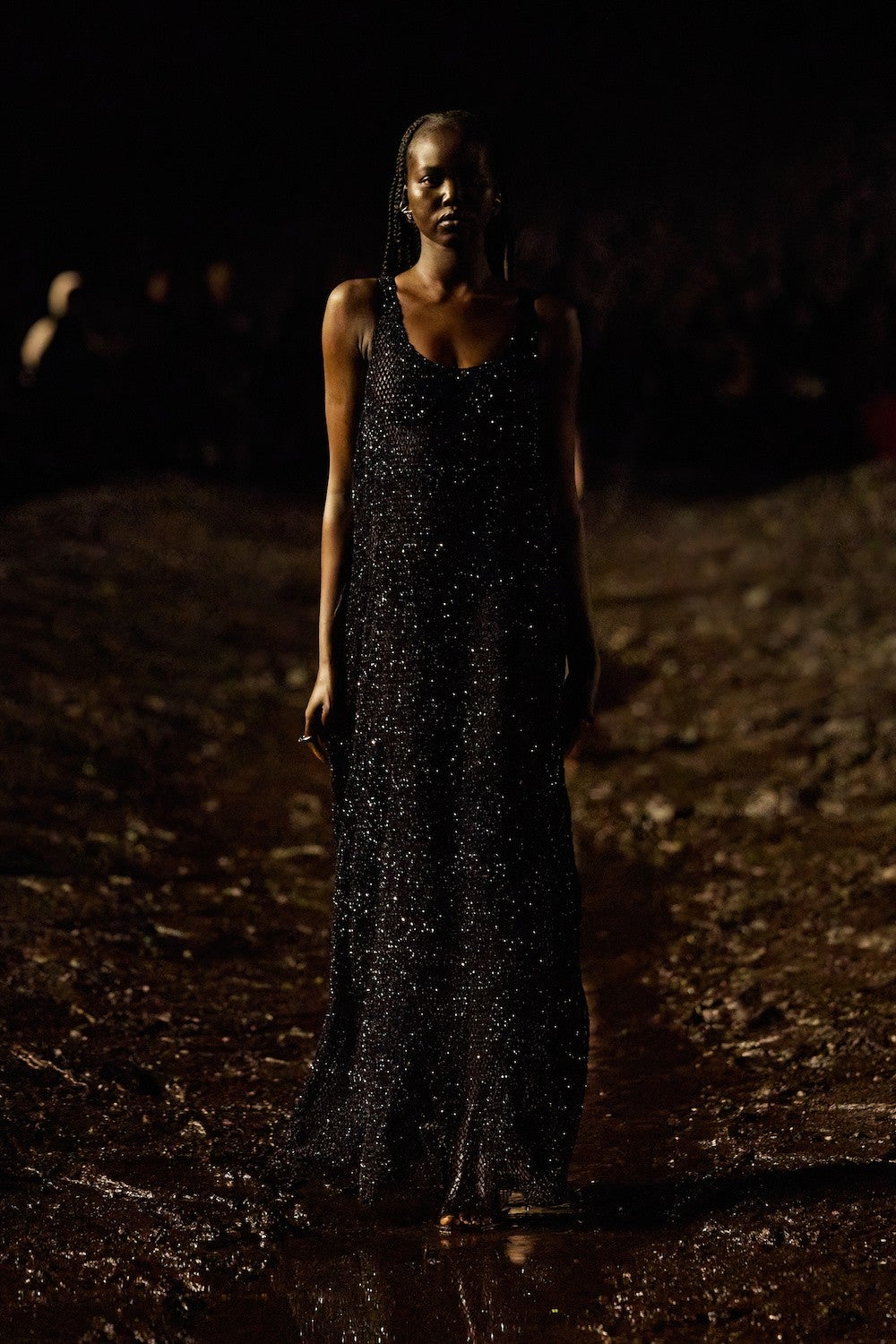 BALENCIAGA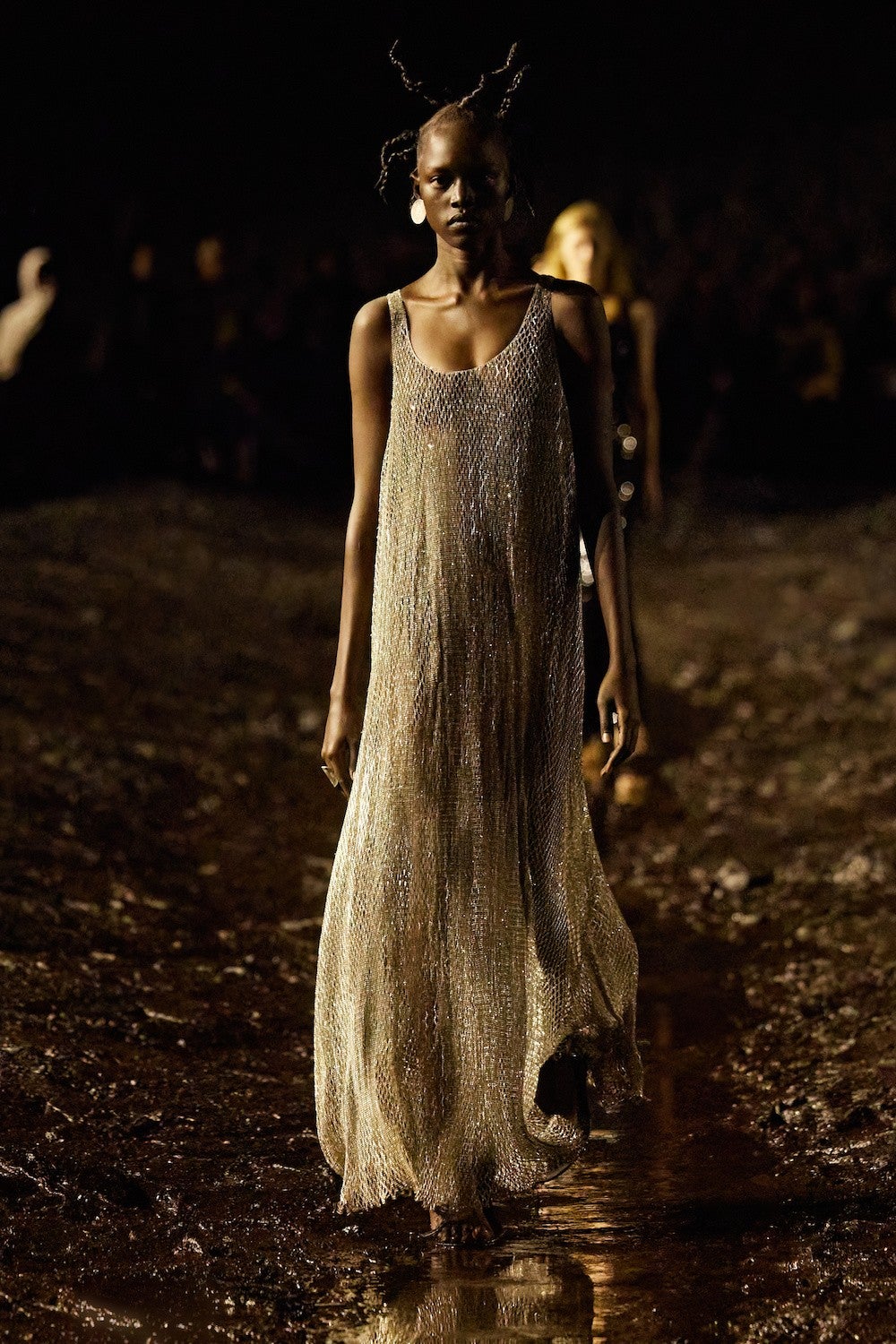 BALENCIAGA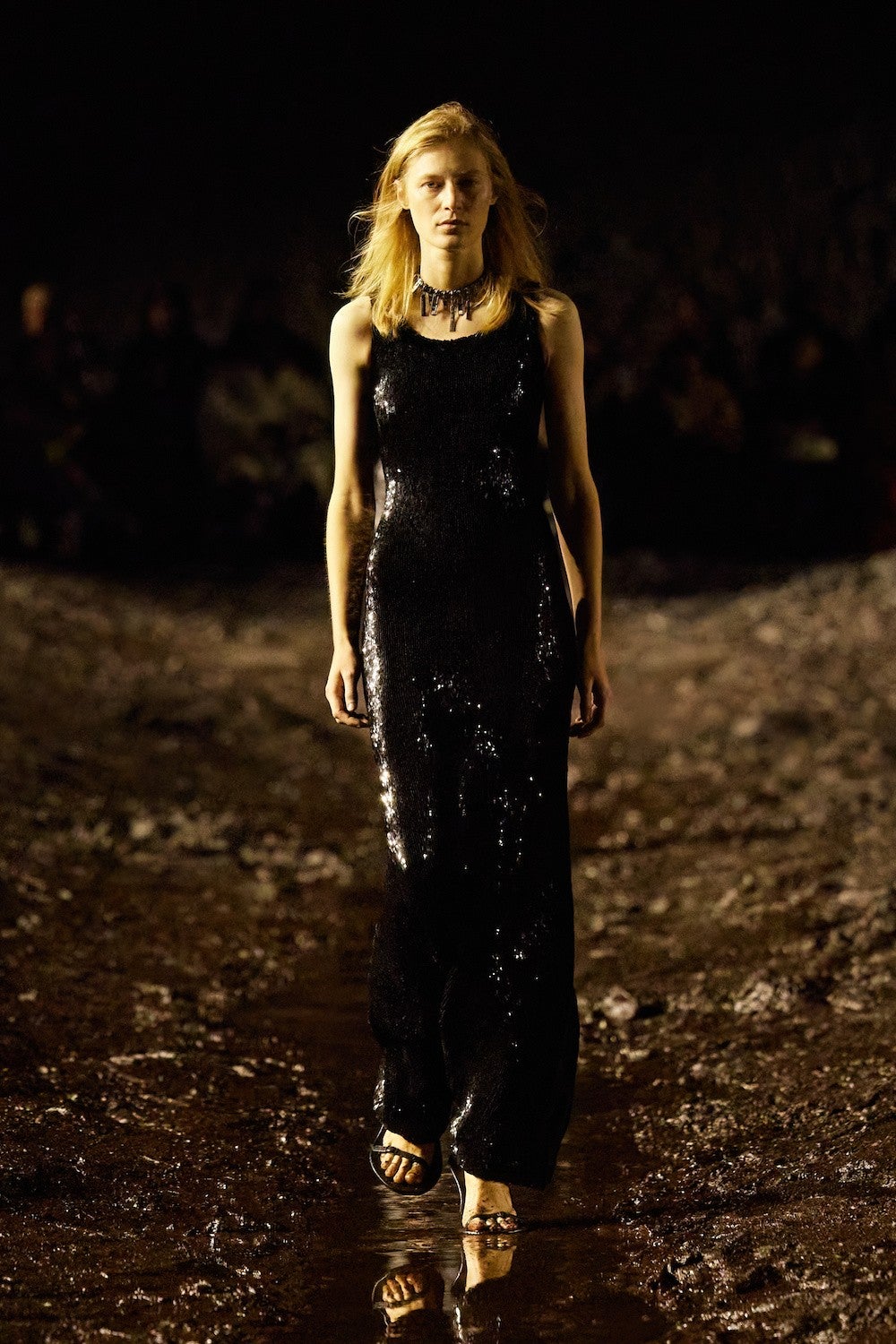 BALENCIAGA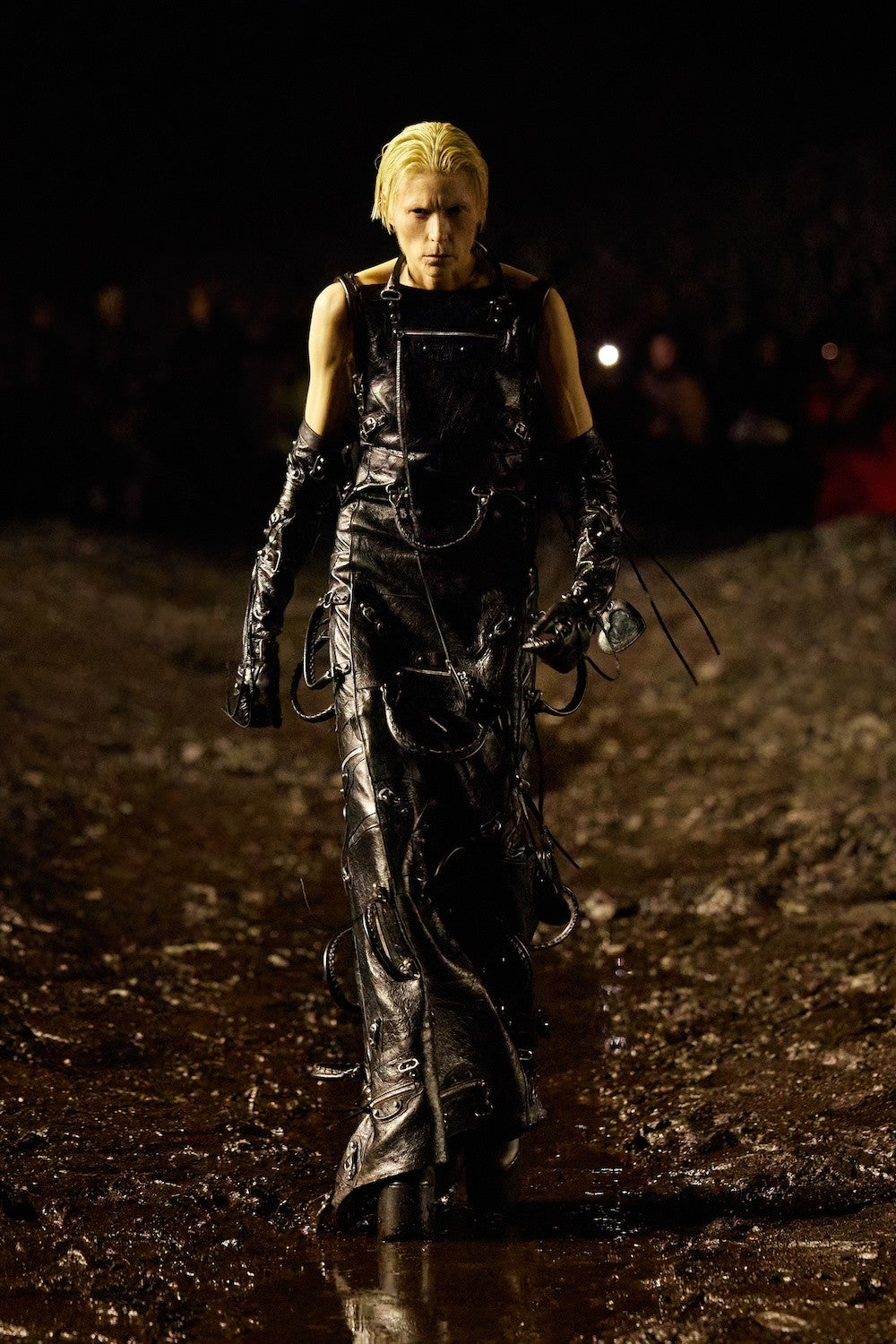 BALENCIAGA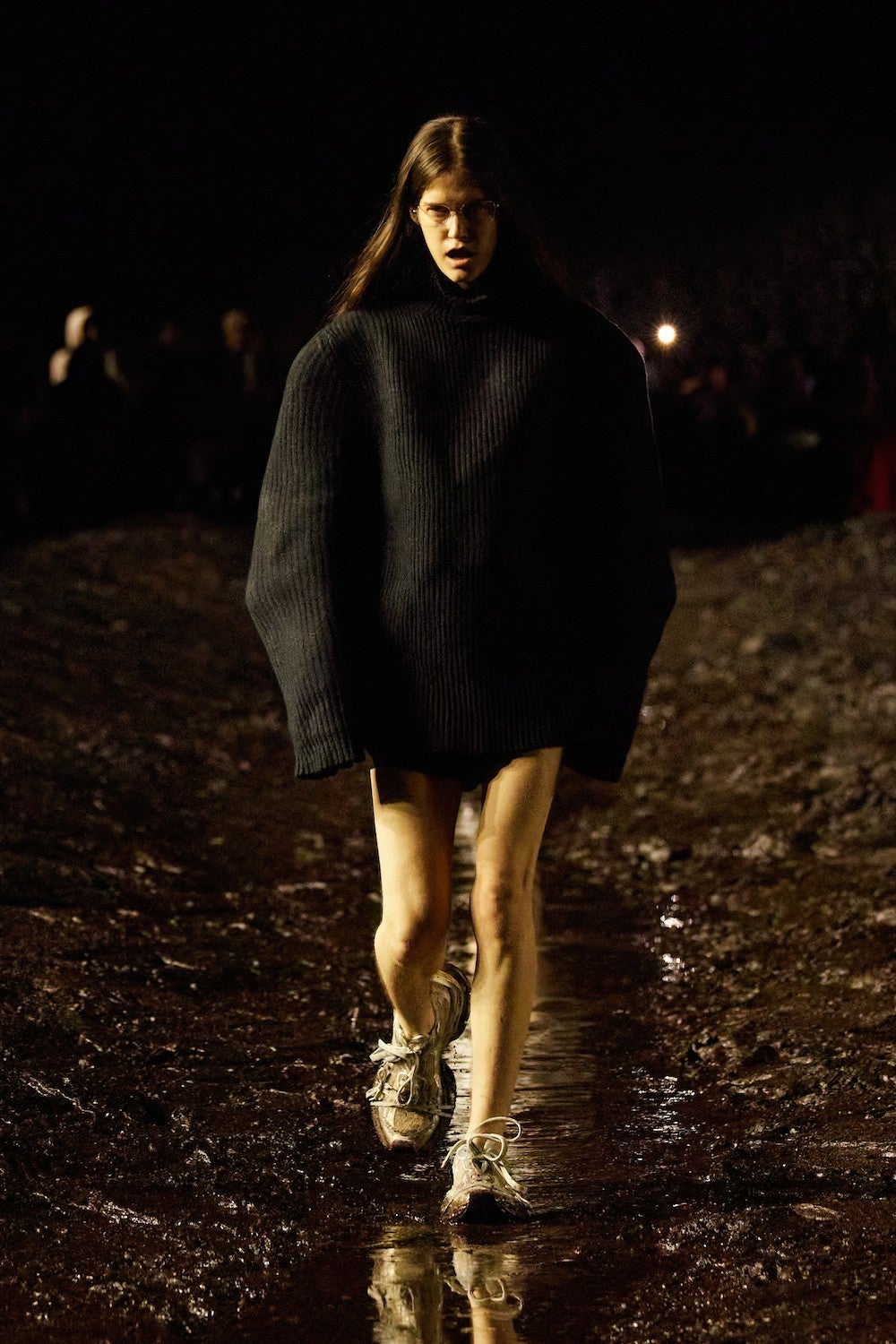 BALENCIAGA
The term "out the mud" originates from the hip-hop realm, meaning overcoming socioeconomic struggle and achieving greatness. Someone who came "out the mud" has made it in life. It was referenced earlier on by Kevin Gaites, and later by Lil Baby and Future. On Kanye 'Ye' West's most recent album Donda it was referenced twice by featured artists on the tracks 'Jonah' and 'Okay Okay'. I was thinking about this as I headed into Balenciaga's 'Mud Show' for Spring/Summer 2023, not only because it was rumored on Twitter that Ye was walking the show, but because the show made literal usage of the mud theme.
Sludgy mountains of the stuff surrounded the seating area and created a vast sloshy pit in the middle where (ostensibly) the runway would be held. You weren't just seeing mud in front of you, you were immersed in it. Even the air was tinged with an acrid, metal-earth smell. I can't fathom how they were able to truck all of this mud into the arena of Parc des Exposition de Villepinte, or how they were able to clean it up after. It boggles the mind.
Sure enough, as a pounding and dissonant hip-hop soundtrack designed by BFRND boomed through the speakers, Ye shot out of the backstage area in a fast-paced (and surprisingly good) model walk, tearing down the runway like a man on a mission. He was decked out in a hoodie and a boxy multi-pocket jacket that was both futuristic and utilitarian in shape. The look instantly reminded me of the Tesla 'Cybertruck' in all its behemoth glory. Later, Ye went on Instagram and posted his opening walk at Balenciaga with the simple caption, "WAR". Demna declared in his show notes, "Individualism in fashion is downgraded to pseudotrends dictated by a post in stories of some celebrity of the moment." Ironically and predictably enough, the Ye moment went instantly viral on social media.
BALENCIAGA
The theme of the show was a rejection of the mainstream desire to pack everything into a neat little box with a convenient little label. "Putting luxury fashion into the box of polished, exclusive, and visually expensive is limited and pretty old school," Demna wrote in his manifesto-like notes. "The set of this show is a metaphor for digging for truth and being down to earth," he concluded.
What transpired at the show was more of what we've come to expect from Balenciaga: oversized hoodies, slouchy suits, caped asymmetrical dresses, and matching sweatsuit sets scribbled with graffiti. But the triumph of the collection was in its individuating details. Backstage, the grande artiste of metamorphosis himself, Alexis Stone, outfitted the models with elaborate facial piercings and prosthetic horns. Some had hair that was laid down flat on the scalp in rivulets, or sported grills bearing the words Balenciaga, while others wore colored contacts with star-shaped pupils. The beauty looks were fake-outs and featured bruised eyes and bloodied cheeks. It felt like very underground-bunker-rave-circa-1990s-Belgium.
Demna also put an individuating twist on the accessories, showing bags with literal armhole tunnels, as in, the model walked down the runway with their entire arm buried into the pockets of the bag. It's not a handbag, it's an armbag. The most surprising accessories, however, were opened bags of Lays x Balenciaga chips (Is a new collab on the horizon? If so, what flavor will they be?) that were carried by models. Last season, Demna carried a bag of chips around backstage. Now carbs-on-the-go are officially co-signed by the fashion establishment. Others carried front-loaded baby carriers with fake babies in them. Footwear came in the form of sleek black patent clogs, cobalt blue glitter clogs, strappy heels, and platform boots. From an onslaught of streetwear, a gorgeous selection of sparkling gowns emerged at the end, which contrasted beautifully with all of the mud and grime.
Balenciaga saved the best for last. The final look was a leather dress completely made of Frankenstein'd 'City' bags, laid out in a tapestry of stitches, tassels, and bag handles. It was worn by a model who creepily stalked down the runway with hunched shoulders, looking for all the world like an alien insect who had just plummeted to earth and landed in the mud.