TV & Film
The 10 Best Movie Proposals of All Time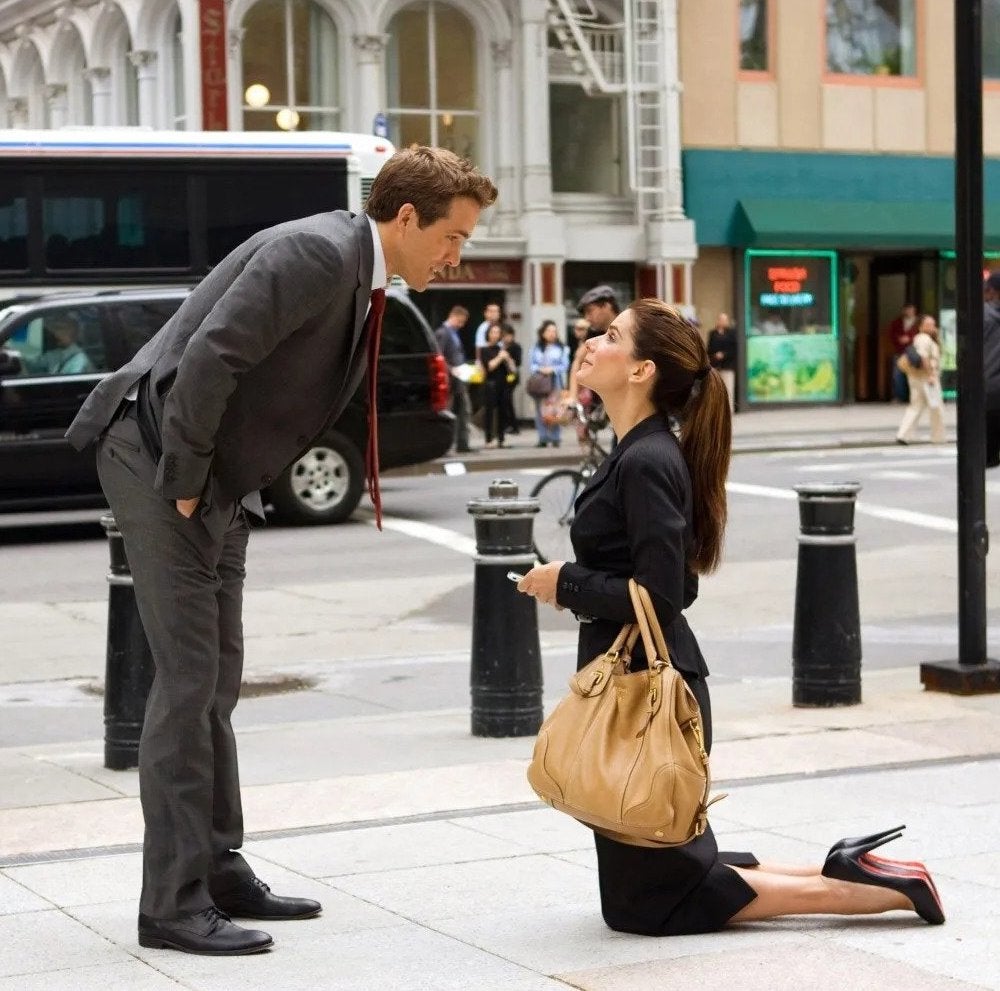 TOUCHSTONE PICTURES
by Lydia Medeiros
5-minute read
January 31, 2023
"You have bewitched me body and soul, and I love and love and love you. I never wish to be parted from you from this day on." - Mr. Darcy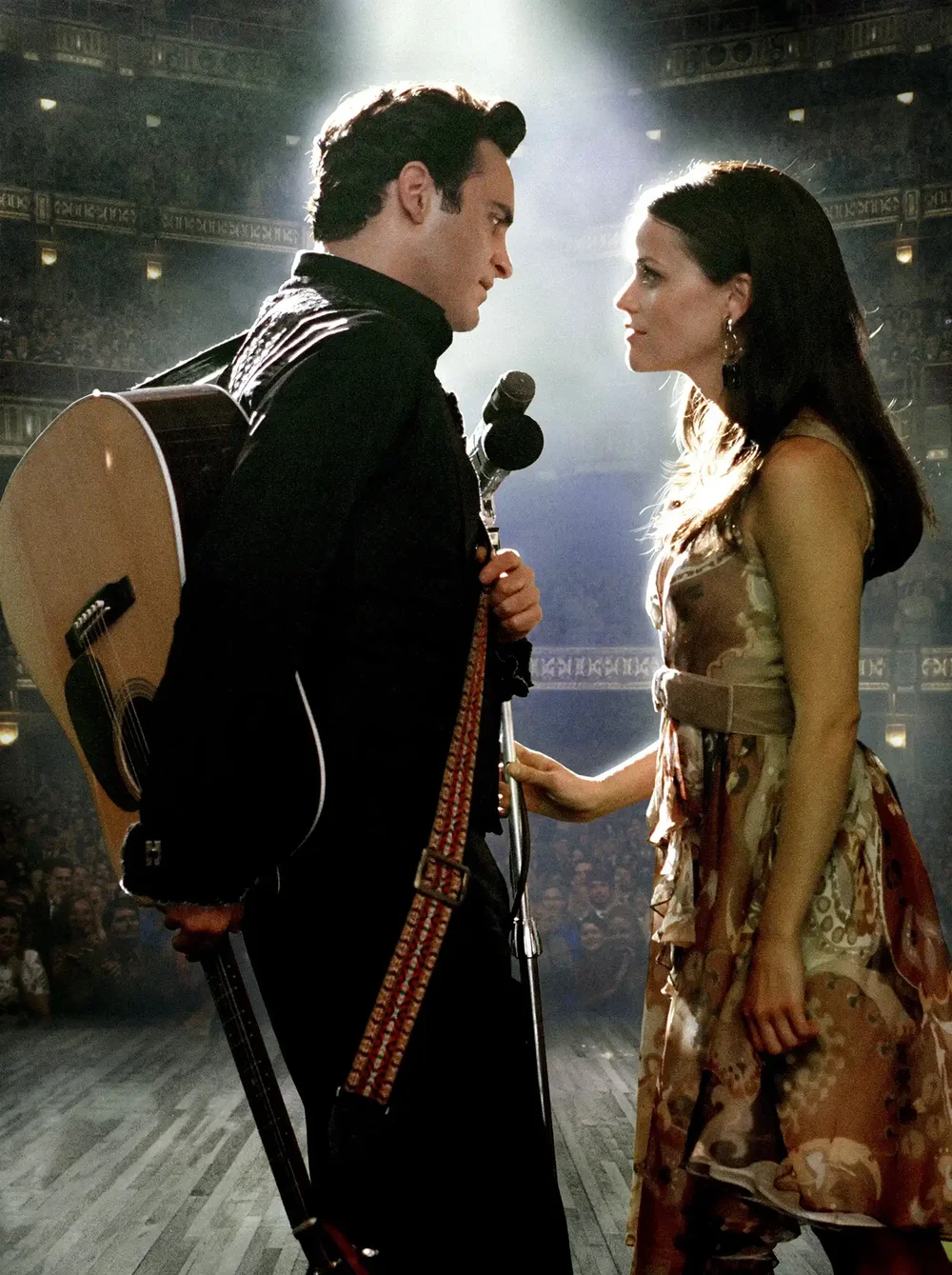 20TH CENTURY STUDIOS
Ah l'amour. C'est tres magnifique. Since it is the season of love, there is nothing we like better than to turn up the romance and watch a mushy movie about people who get a happily ever after. 'Happily ever after' can, of course, look different for different folks, but these movies managed to nail it.
We rounded up our favorite movie proposals of all time, and for the sake of clarity, we don't mean just the perfect proposal–like in Sweet Home Alabama, where Melanie's boyfriend Andrew surprises her at a Tiffany's and tells her to choose any ring. That's a romantic proposal and all, and we certainly wouldn't mind such a proposal from Patrick Dempsey ourselves, but if you've seen the movie, then you know it's when Melanie confronts Jake in the rain and tells him they're still married that wins the romantic moment of the movie award.
We mean cue-the-waterworks-these-people-were-made-for-each-other-and-deserve-a-happily-ever-after perfect proposal. We mean that moment where he said the right thing at the right time to the right person. We mean the proposal where character meets story, meets actors, meets directors, meets camera man for the perfect proposal til death do they part. Ahhhh. We love love.
Ever After, the classic Cinderella remake featuring a poor British accent by Drew Barrymore and an authentic one by Dougray Scott, climaxed when the Prince (Scott) charged up to the fortress where Cinderella (a.k.a. Danielle, a.k.a. Barrymore) was taken captive, intent on saving his damsel in distress. She emerges–having taken care of business herself–and awkwardly asks him, "What are you doing here?" To which he apologizes for being a jerk, gets down on one knee, puts the bejeweled slipper on her dirty feet, and claims her to be his match in every way.
"I kneel before you, not as a prince, but as a man in love. But I would feel like a king if you, Danielle de Barbarac, would be my wife."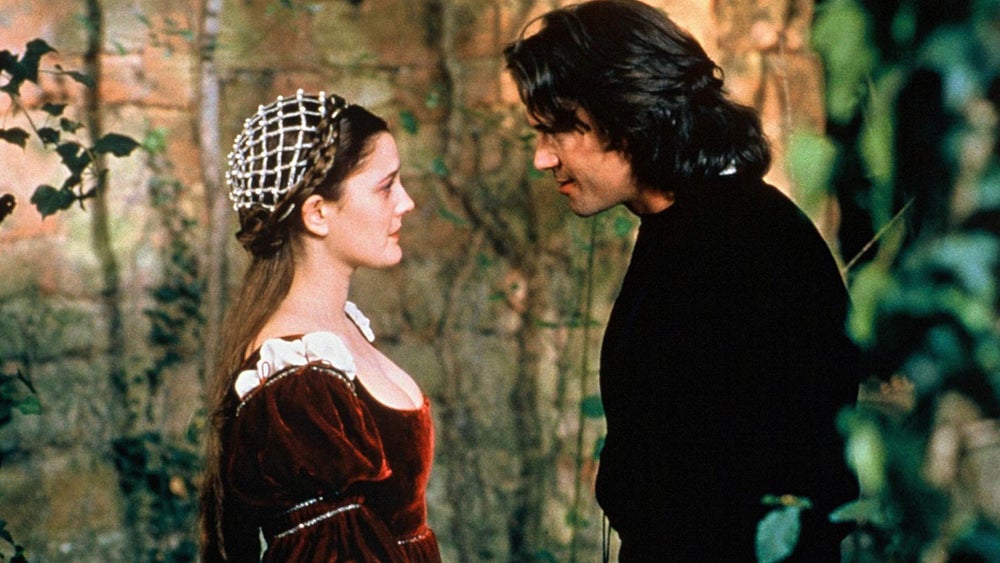 20TH CENTURY STUDIOS
The birds are twittering in the early morning fog as Elizabeth Darcy (Keira Knightley) slowly walk across the moor, only to see a tall, handsome man in a billowing black cloak walking determinedly towards her. It's Mr. Darcy. Her breath catches (literally, you can hear her make an audible gasp). Darcy delivers his speech endearingly, timidly, haltingly, and stuttering as only the charming Matthew Macfadyen can.
"I will have to tell you… you have bewitched me body and soul…and I love… I love… I love you. I never wish to be parted from you from this day on."


FOCUS FEATURES
What about the time that Robbie Hart (Adam Sandler) has to stop Julia Sullivan (Drew Barrymore) from making the mistake of her life by marrying the wrong man and becoming Julia Guglia, so he buys a first class ticket for the flight she is on and sings "I wanna grow old with you." And Billy Idol shows up.

"I wanna make you smile whenever you're sad
Carry you around when your arthritis is bad
All I wanna do is grow old with you."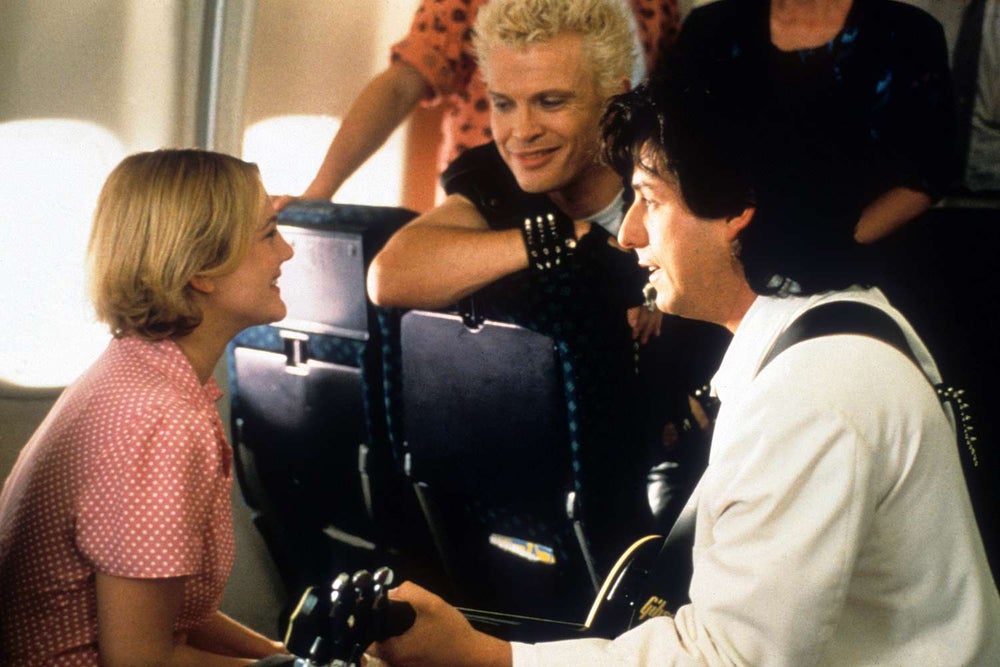 NEW LINE CINEMA
4
Bridget Jones: The Edge of Reason
Bridget Jones' Diary, the film based on Jane Austen's Pride and Prejudice, stars Renée Zellweger and Colin Firth as Bridget and Darcy. But the sequel, Bridget Jones: The Edge of Reason, gives fans the most brilliant proposal ever. She's going on and on (as Bridget does) about needing not to be romantic when Darcy says he has to ask her a question. Bridget jokes, "As long as it's not, will you marry me," and then the most awkward pause occurs. What follows is pure genius and joy rolled into one.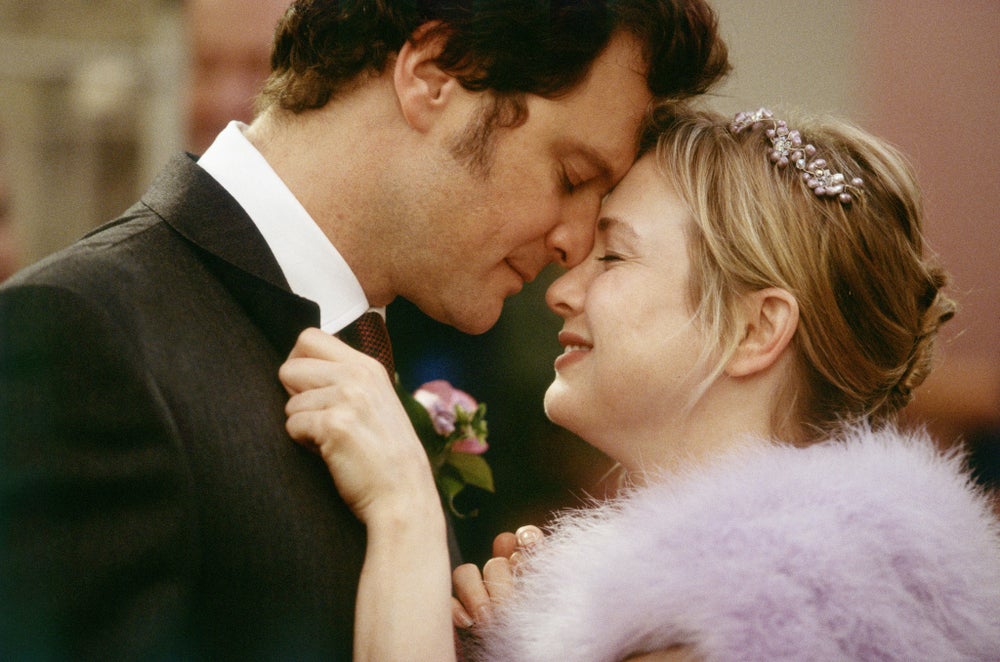 UNIVERSAL PICTURES
Anna from Boston (Amy Adams) stands in the wind on the cliffs of Ireland, not knowing what to do. She had just proposed to her former enemy, Declan, in the middle of his crowded bar, and his response was to turn around and leave the room without a word. She doesn't know what to do, so she leaves and looks over the cliffs when she hears that familiar lilt calling her name behind her.
"Where the hell are y' goin'?" After affectionately calling her a "big eedjit" for not understanding, he pulls out the ring she helped him retrieve on the journey that turned these two enemies into lovers. Watch the clip. Then watch the movie. It's so good. He's so cute.
"I reject your proposal. I don't wanna not make plans wit ya. I wanna make plans wit ya."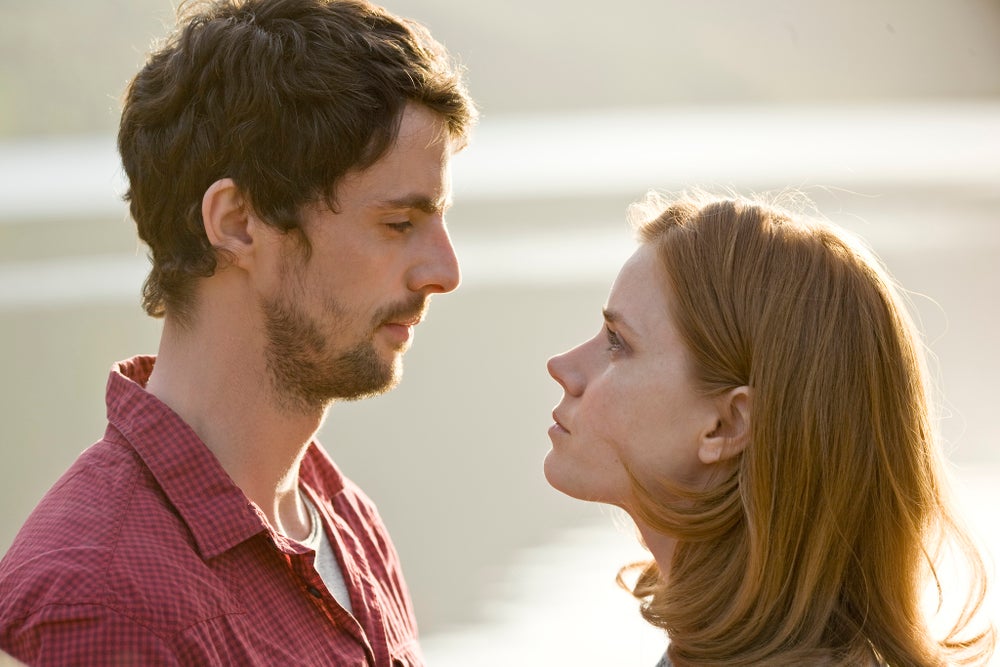 UNIVERSAL PICTURES
Firth takes on yet another romantic lead in Love Actually. There are so many sweet moments in this movie, but the proposal of all proposals is when Jamie (Firth), who has fallen in love with his Portuguese housekeeper Aurelia, shows up at her new job in Portugal, having learned Portuguese so he can propose to her. But when she responds in English, we just become a puddle of goo.
"Beautiful Aurelia, I've come here with a view of asking you to marriage me. I know I seems an insane person – because I hardly knows you – but sometimes things are so transparency, they don't need evidential proof. And I will inhabit here, or you can inhabit with me in England. Of course, I don't expecting you to be as foolish as me, and of course I prediction you say 'no,' but it's Christmas and I just wanted to… check."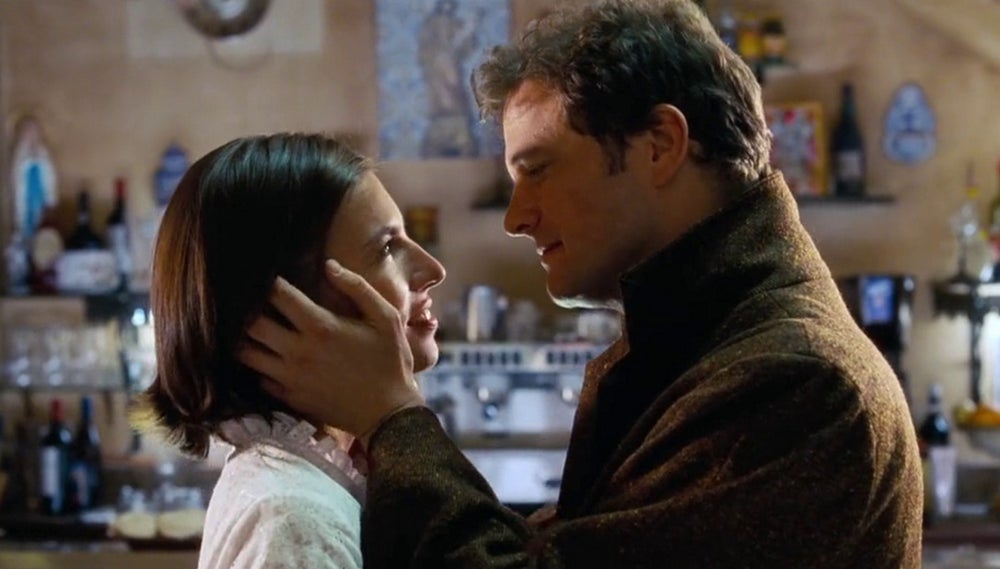 UNIVERSAL PICTURES
Nobody could write a romantic comedy like Nora Ephron. Nobody. When Harry Met Sally, starring Billy Crystal and Meg Ryan, is probably one of her most iconic films. The whole movie asks the question if men can be friends with women. Harry meets Sally, they become friends, date, break up, and meet again on New Year's Eve for the proposal speech to beat all proposal speeches. God bless you, Nora Ephron.
"I love that you get cold when it's 71 degrees out. I love that it takes you an hour and a half to order a sandwich. I love that you get a little crinkle above your nose when you're looking at me like I'm nuts. I love that after I spend the day with you, I can still smell your perfume on my clothes. And I love that you are the last person I want to talk to before I go to sleep at night. And it's not because I'm lonely, and it's not because it's New Year's Eve. I came here tonight because when you realize you want to spend the rest of your life with somebody, you want the rest of your life to start as soon as possible."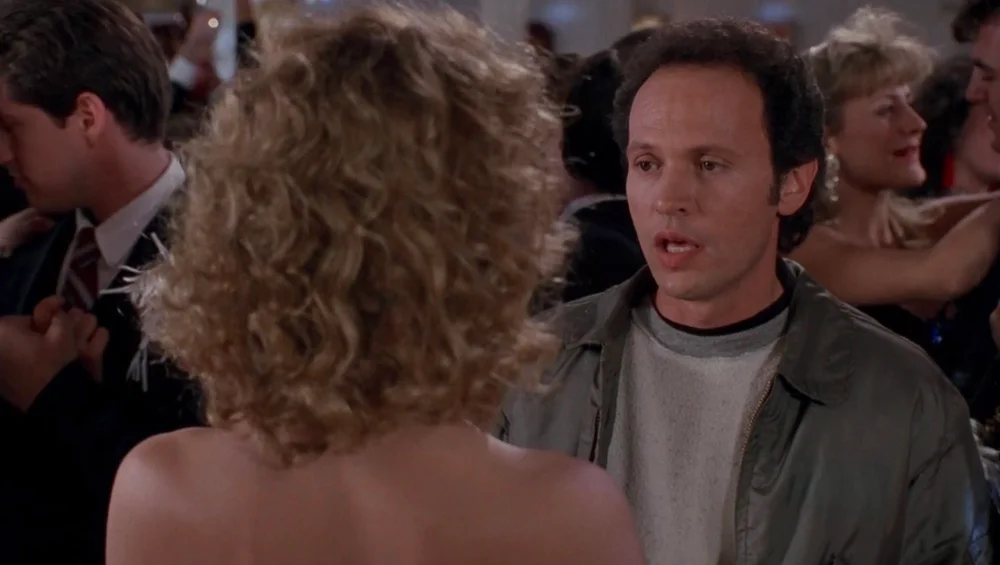 COLUMBIA PICTURES
That moment in Walk the Line when Johnny Cash (Joaquin Phoenix) asks June Carter (Reese Witherspoon) to marry him in the middle of their concert, baring his soul to her in front of 7,000 people because he's asked her 40 different ways and he can't go on until she says yes? Yeah. That happened in real life. They married a few weeks later and stayed married for 35 years until Carter passed away. Yeah. Yes. A thousand times, yes.
"You've got me all revved up. Now I've asked you forty different ways and it's time you come up with a fresh answer."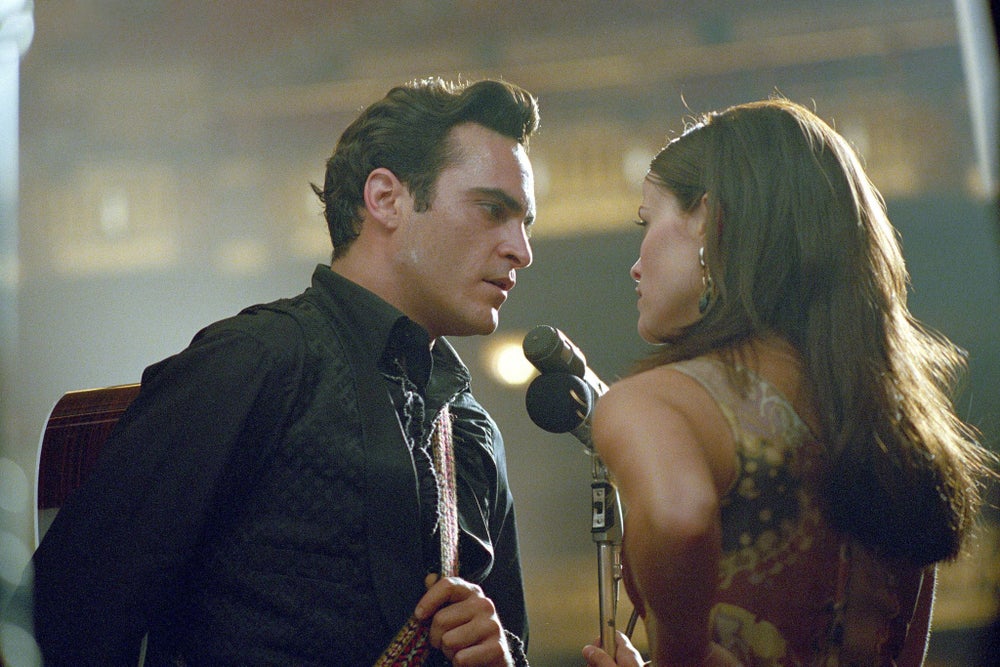 20TH CENTURY STUDIOS
It's a movie called The Proposal. Ryan Reynolds and Sandra Bullock star in this enemies-to-lovers rom-com about a Canadian publisher who needs to marry her assistant for a green card. From Reynolds making Bullock get on her knees to propose to him before he will agree to the scheme all the way to the finale when they realize it's what they (and we) have wanted since the first moment, The Proposal was basically written for this list.
"But I didn't realize any of this until I was standing alone in a barn wifeless. Now you can imagine my disappointment when it suddenly dawned on me that the woman I loved was about to be kicked out of the country. So Margaret, marry me. Because I'd like to date you."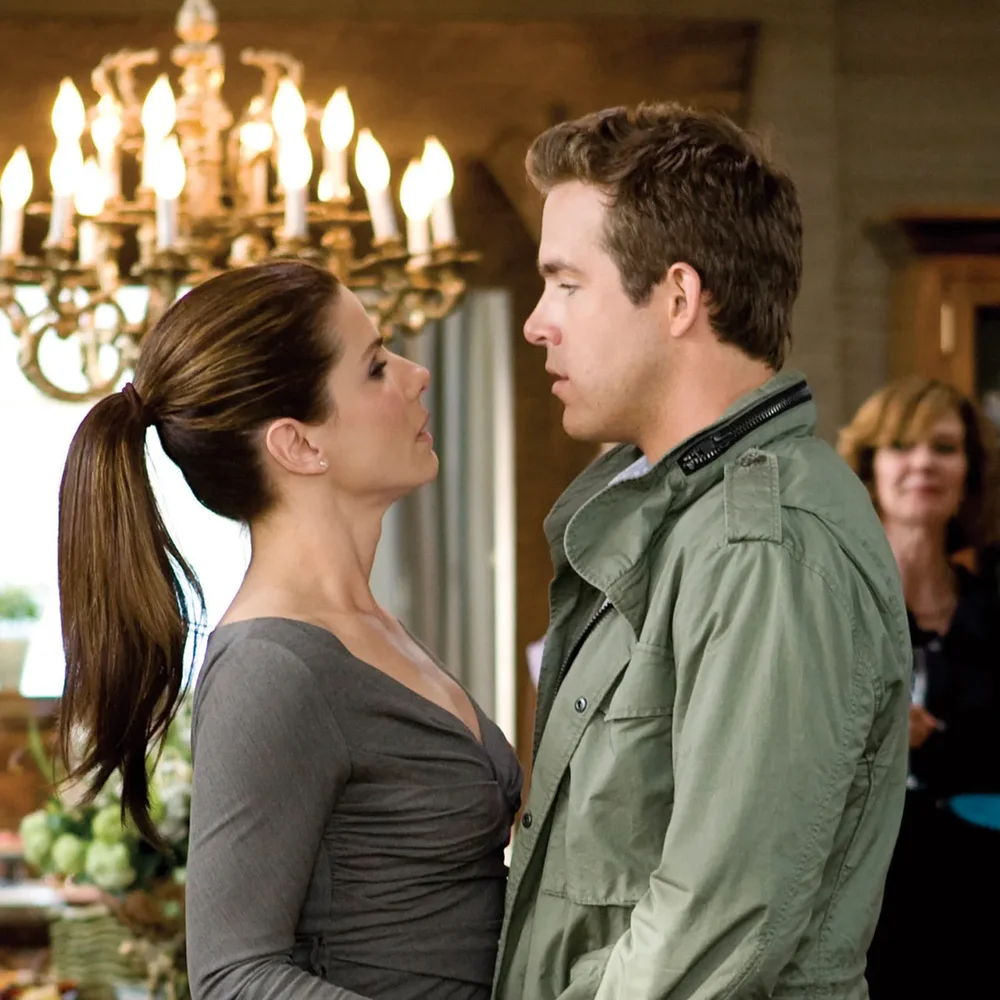 TOUCHSTONE PICTURES
There was the first proposal, which Rachel (Constance Wu) turns down, as she very glibly informs her crazy rich boyfriend's crazy (rich) mother. Then there's the imperfect, climbing over airplane seats, and helping people with their luggage proposal that she almost said no to—against her own feelings. That is until she sees the enormous heirloom emerald ring he whips out to pontificate his second request, at which point the lady behind her responds that she will marry him. (Spoiler alert: she says yes, too.)
"I know this is a far throw from a hidden paradise. But wherever you are in the world, that's where I belong."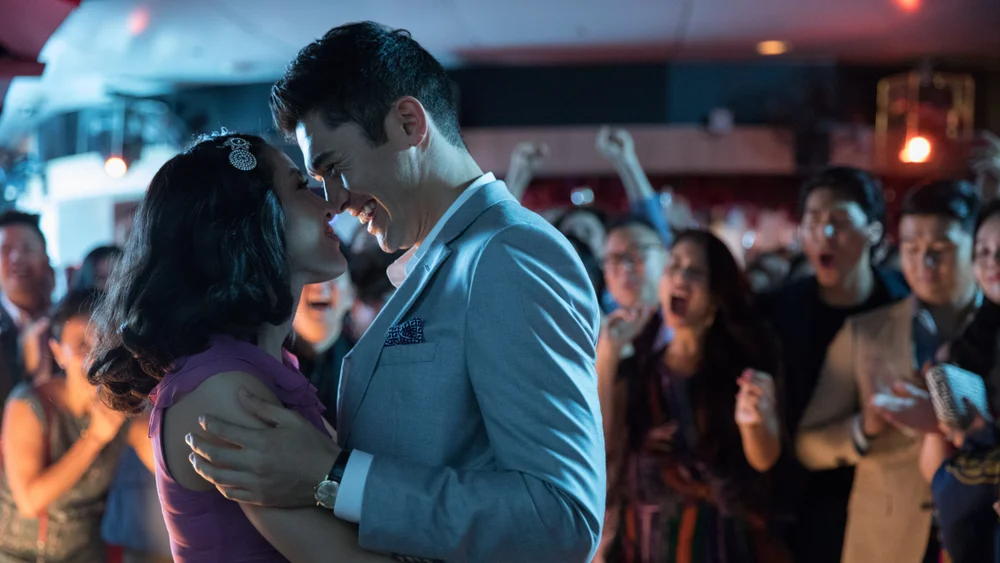 WARNER BROS.