Paris Fashion Week
Chanel's Theatrical Homage Creates a Focused Vision for Spring/Summer 2023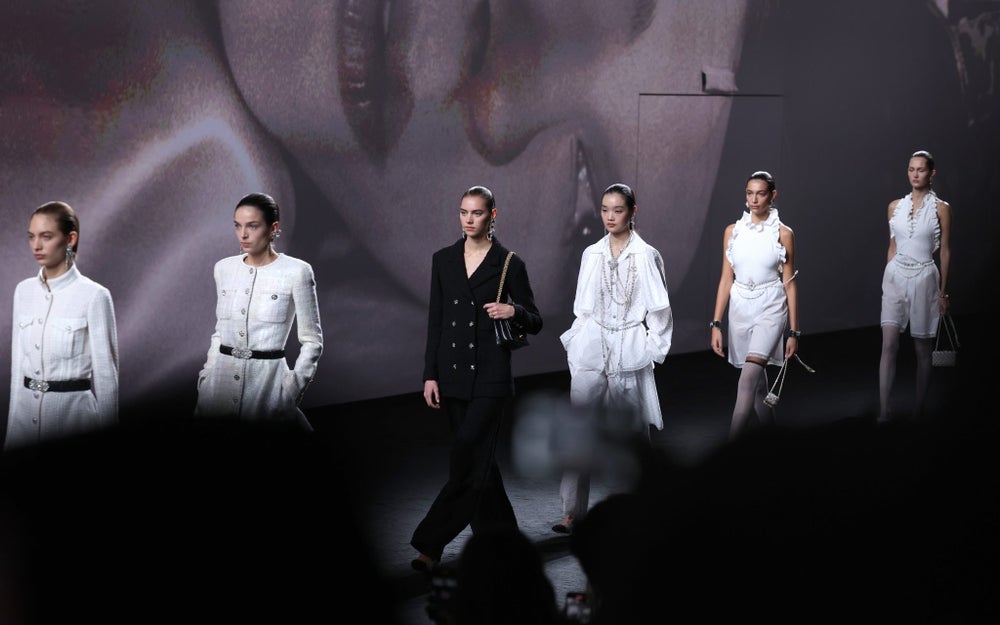 by Grace Gordon
4-minute read
October 4, 2022
Chanel's Theatrical Homage Creates a Focused Vision for Spring/Summer 2023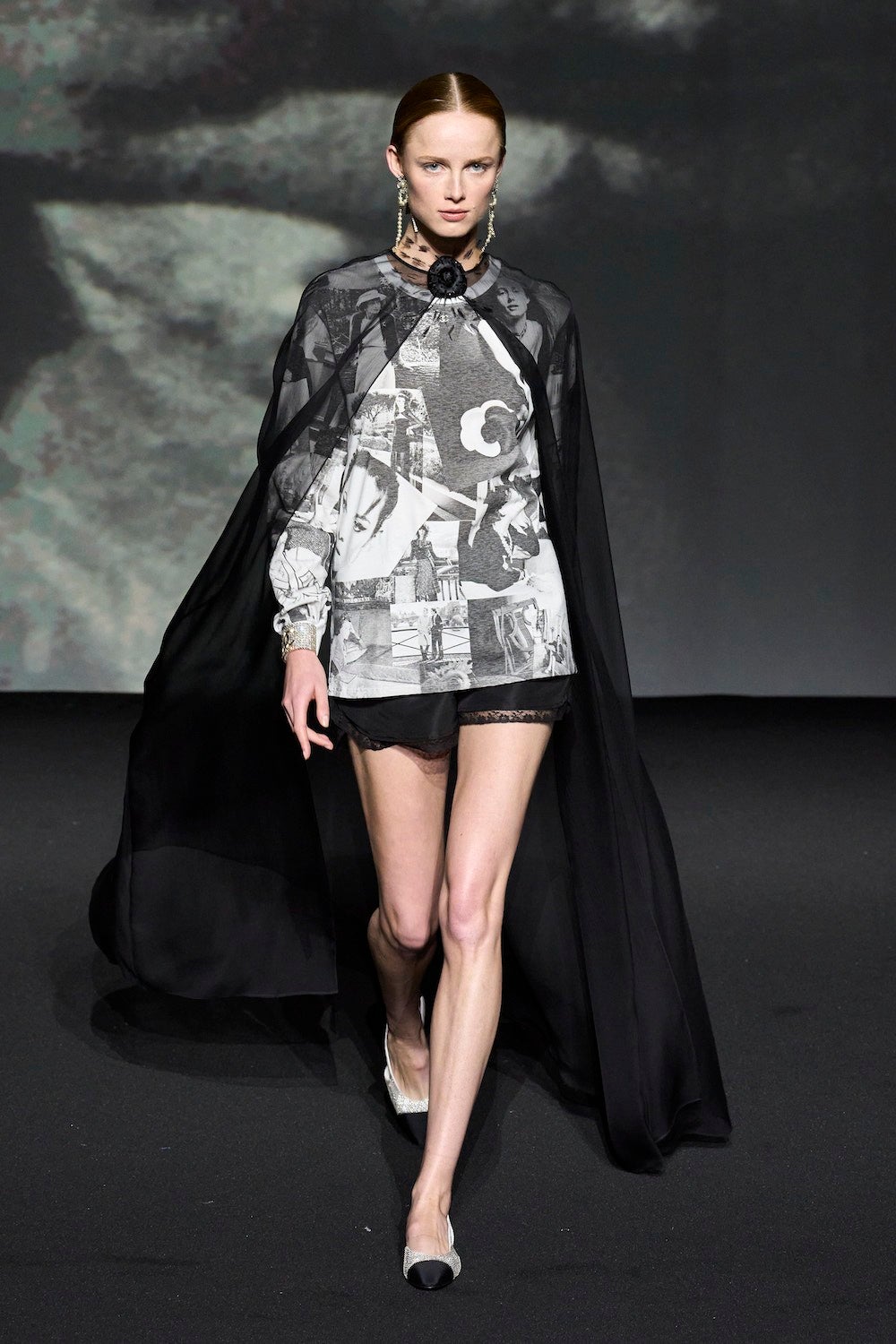 GETTY IMAGES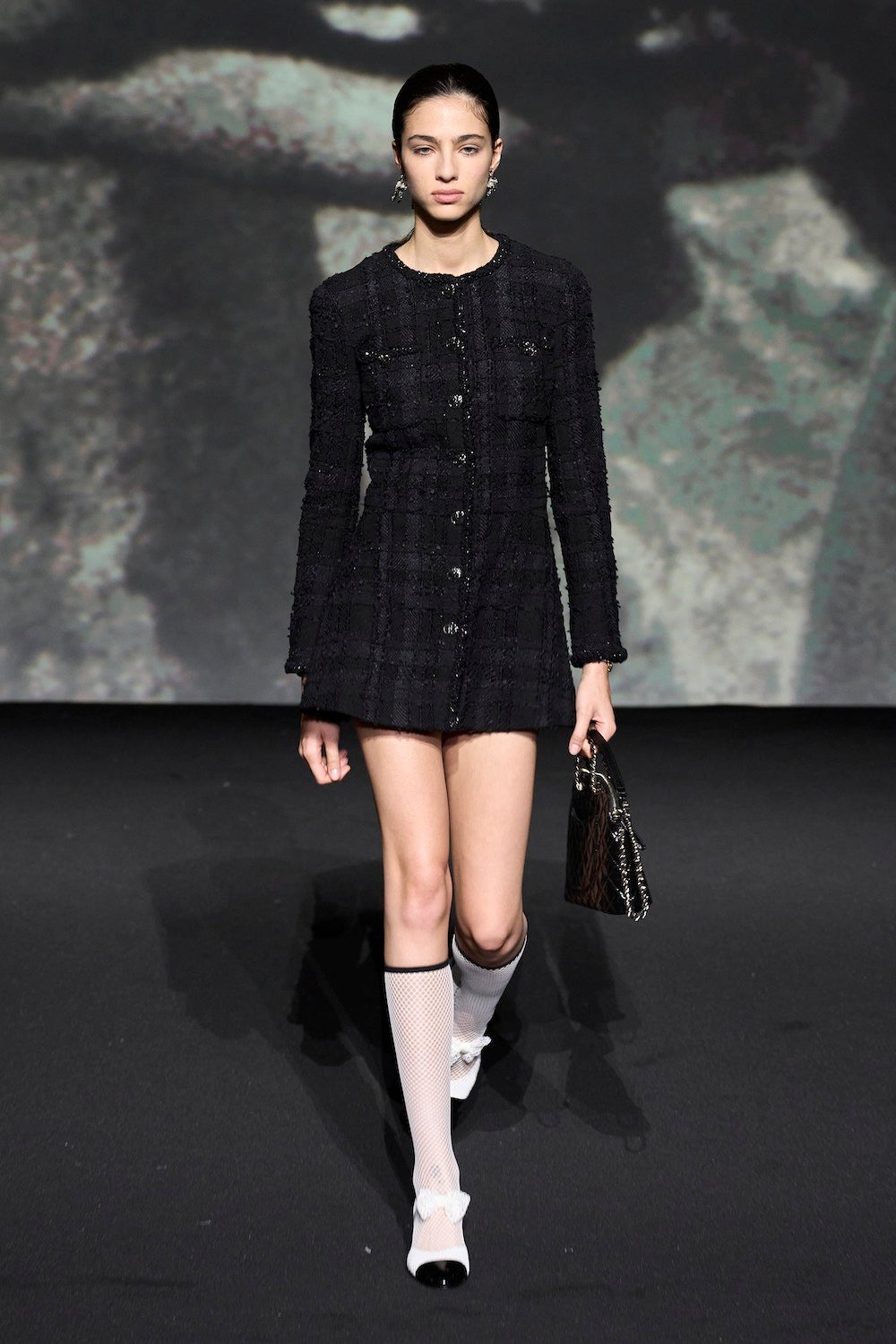 CHANEL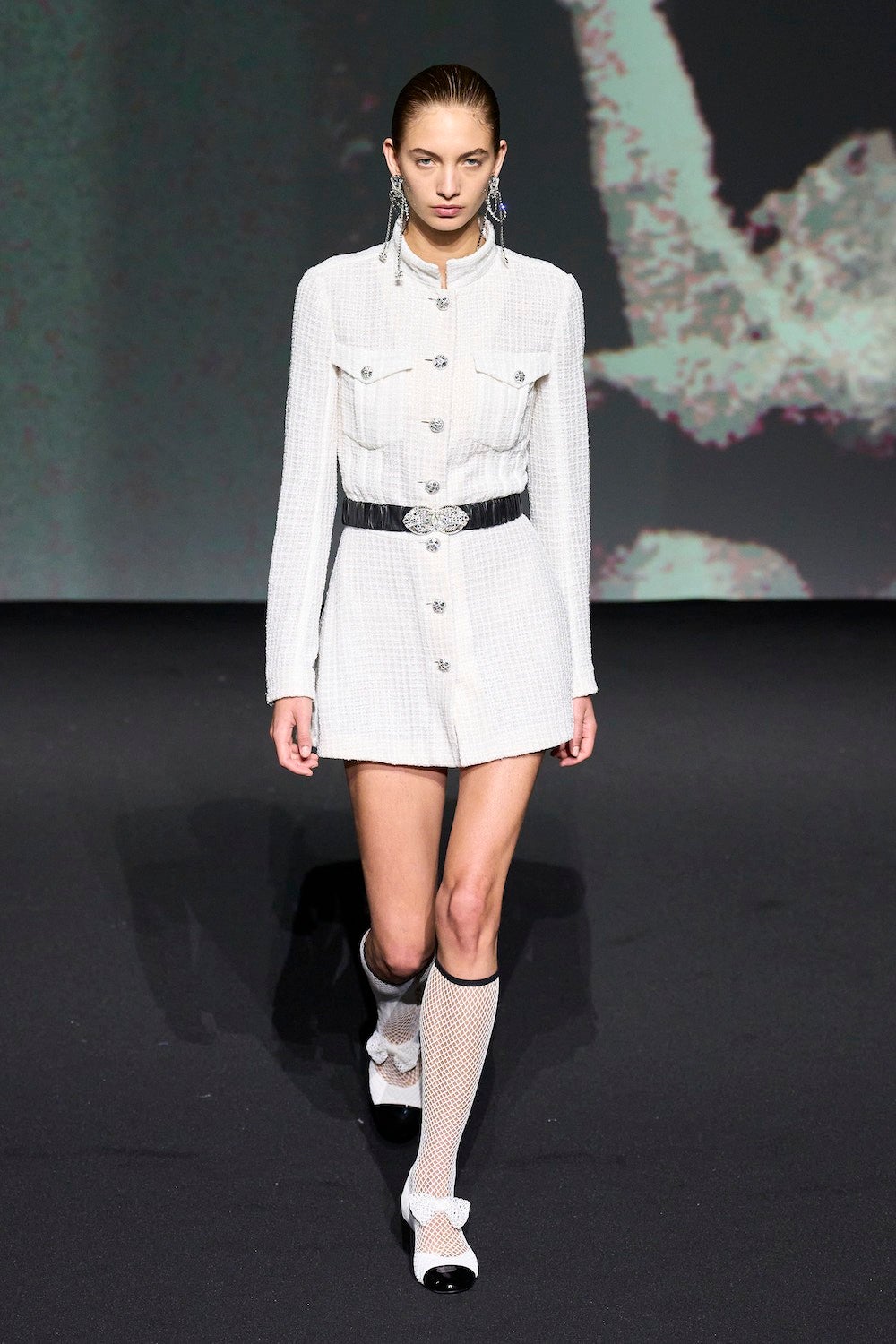 LAUNCHMETRICS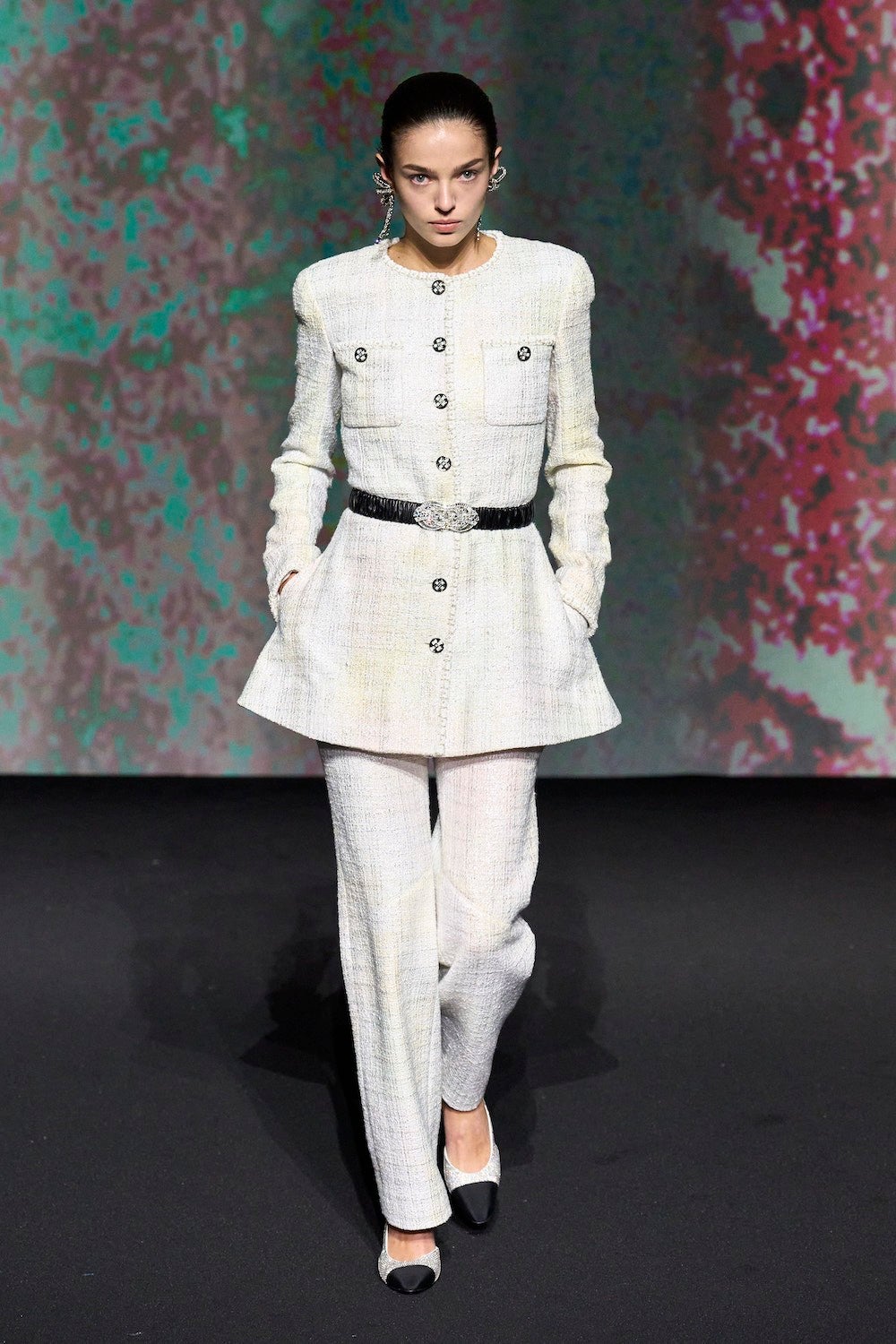 CHANEL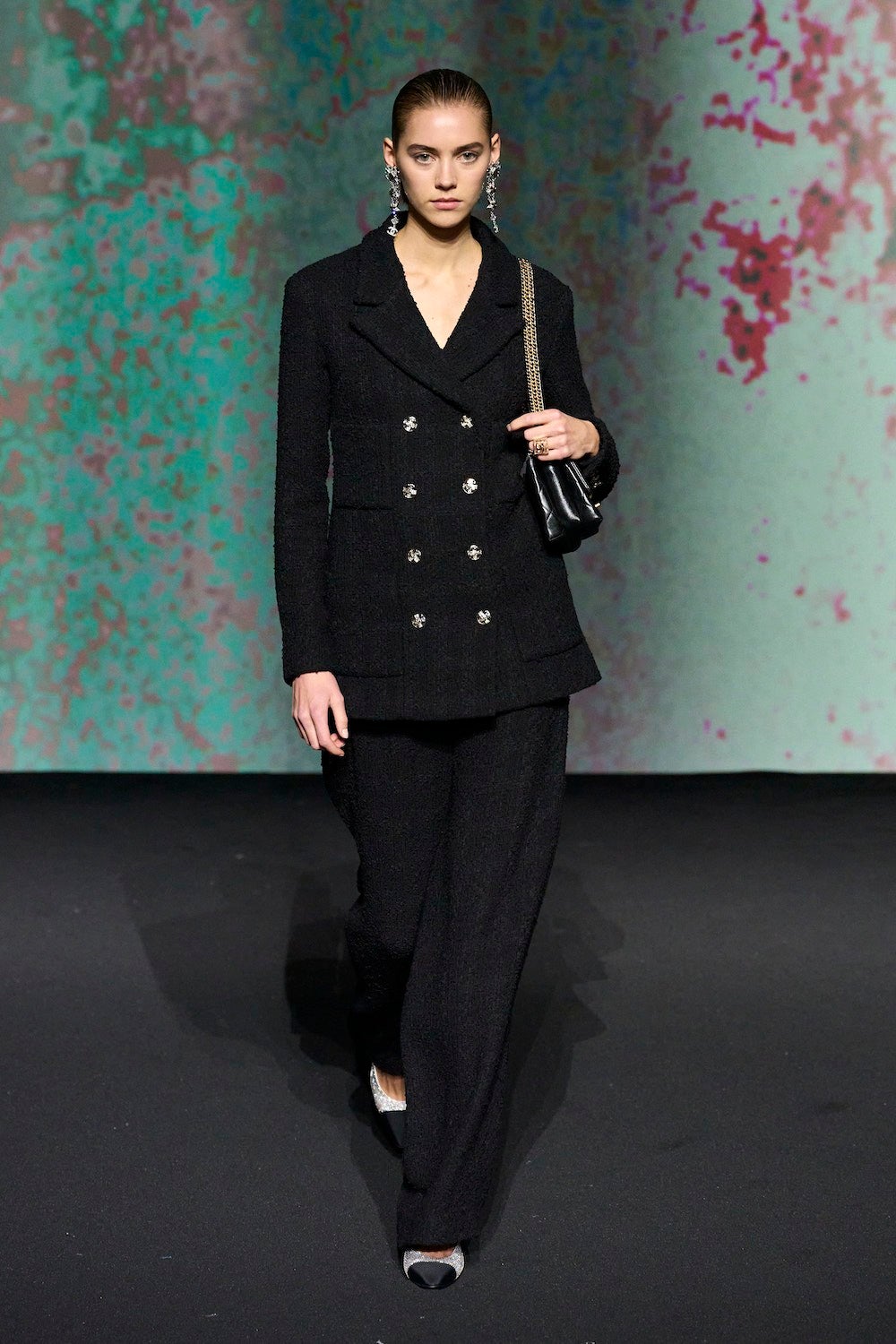 LAUNCHMETRICS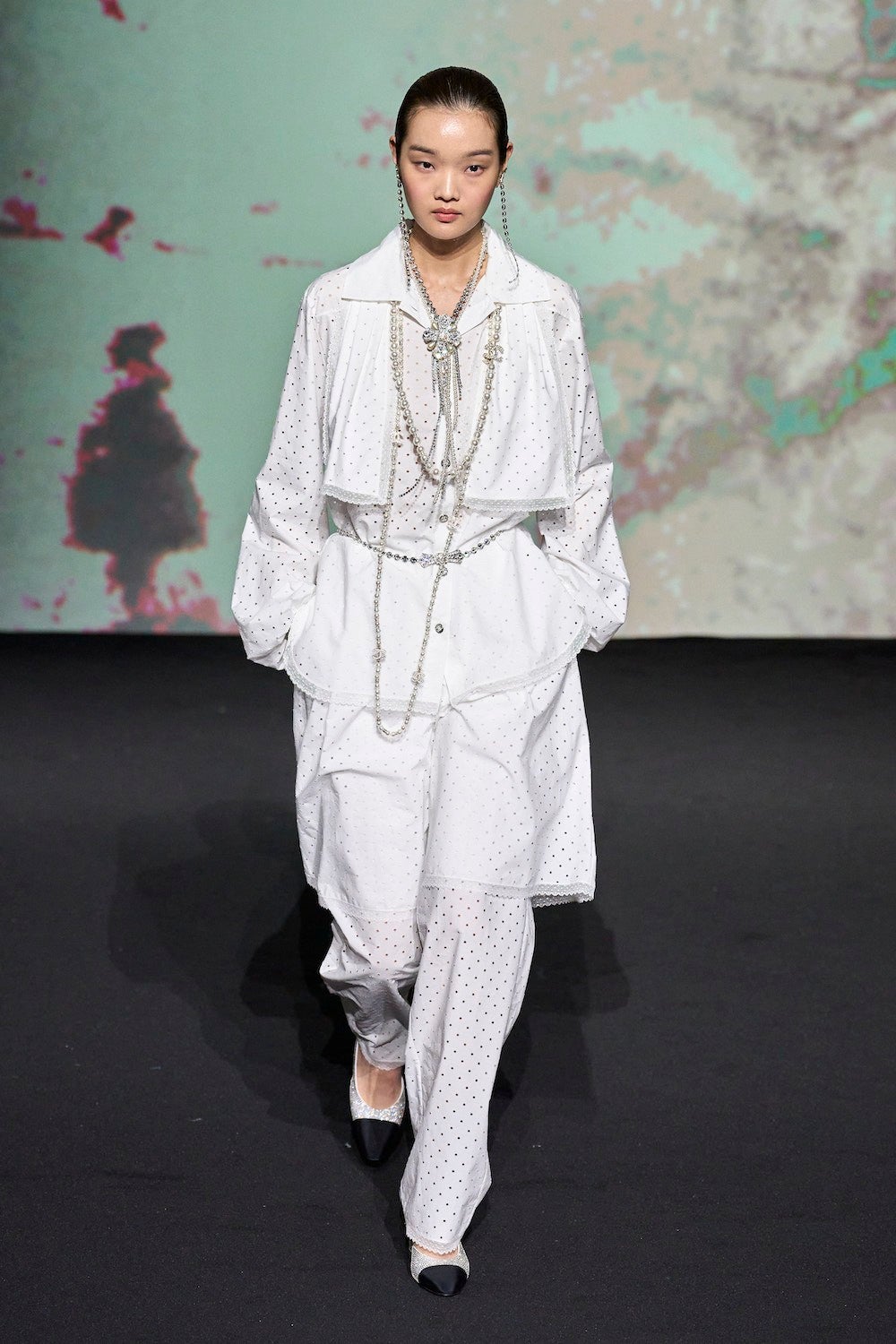 CHANEL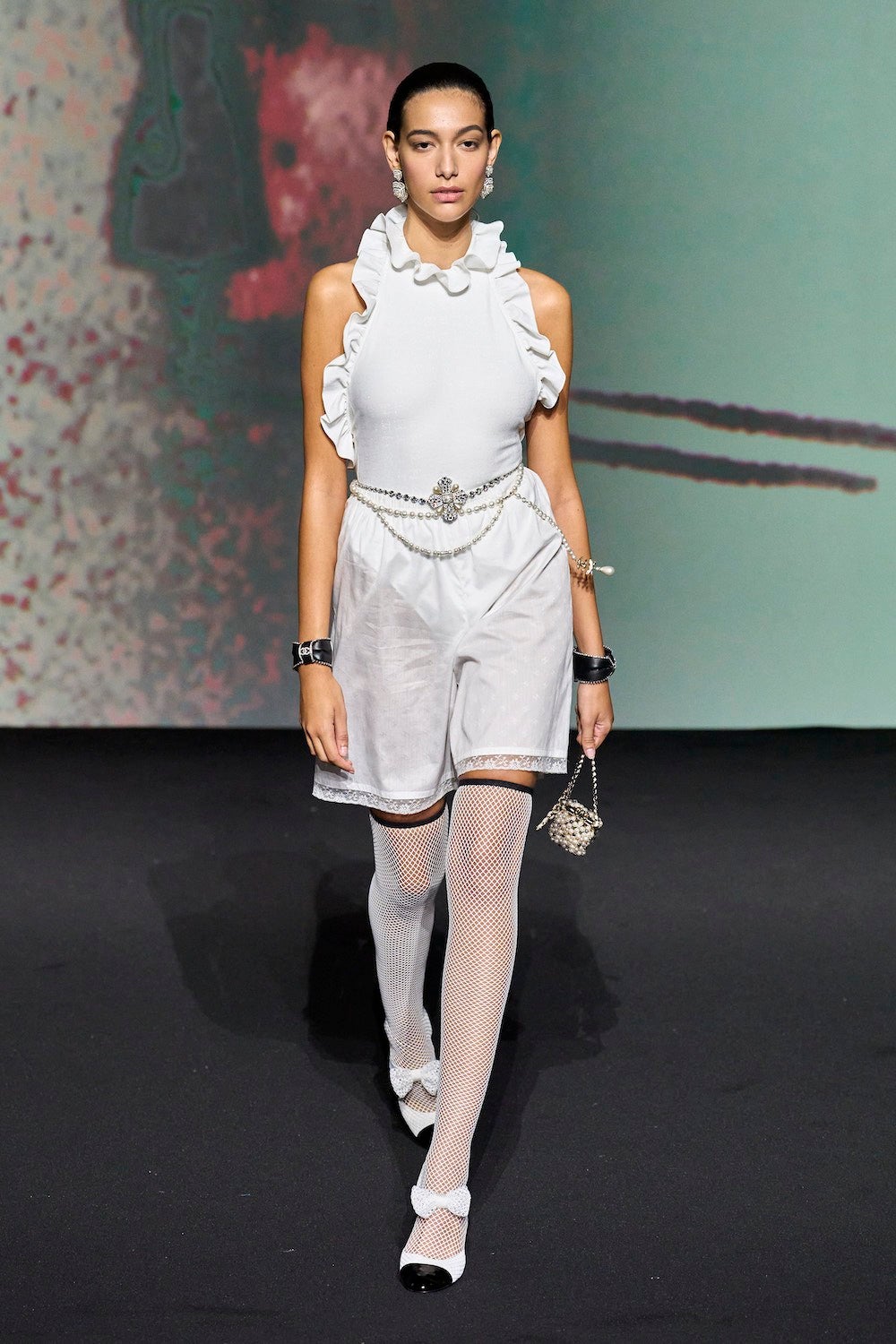 LAUNCHMETRICS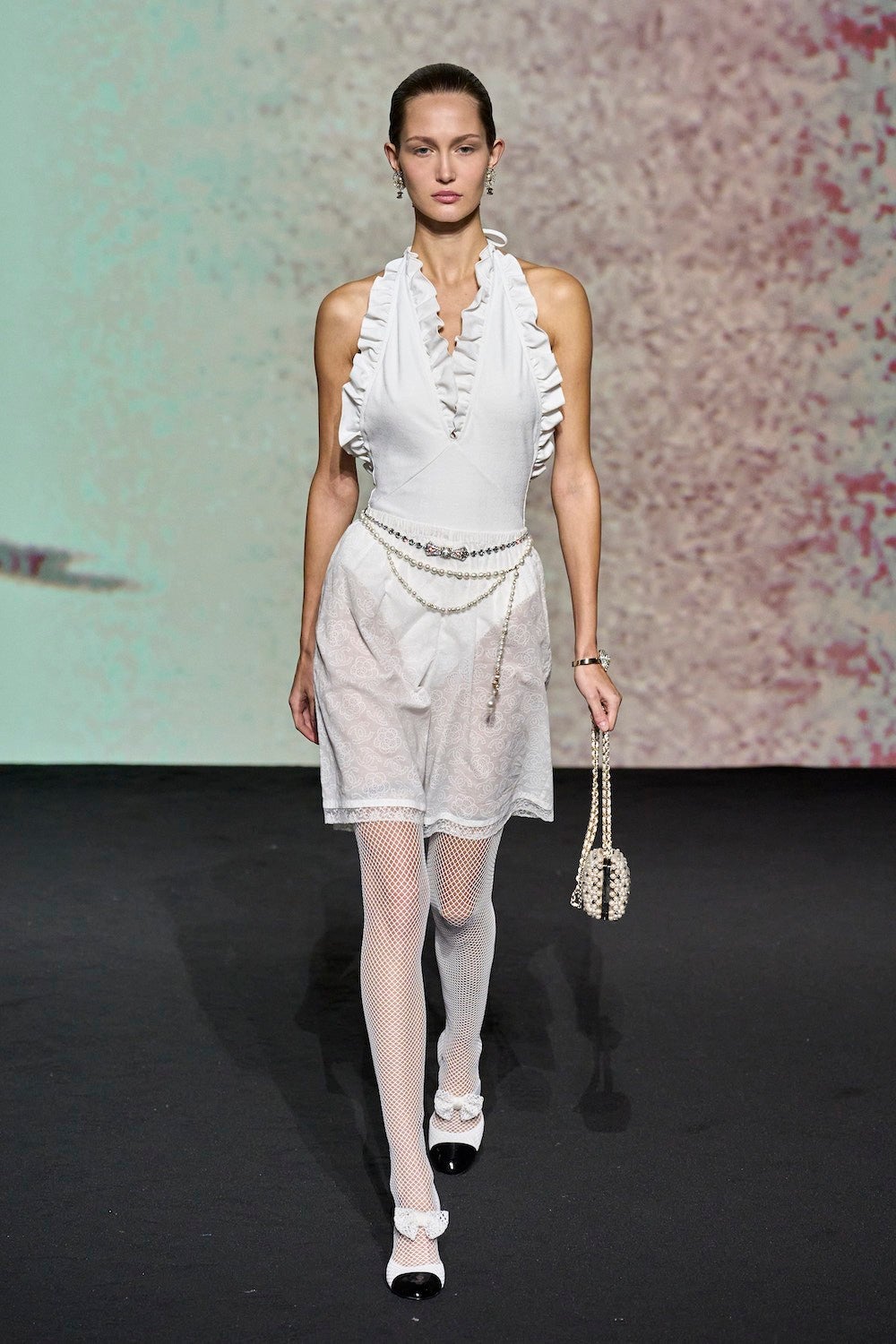 CHANEL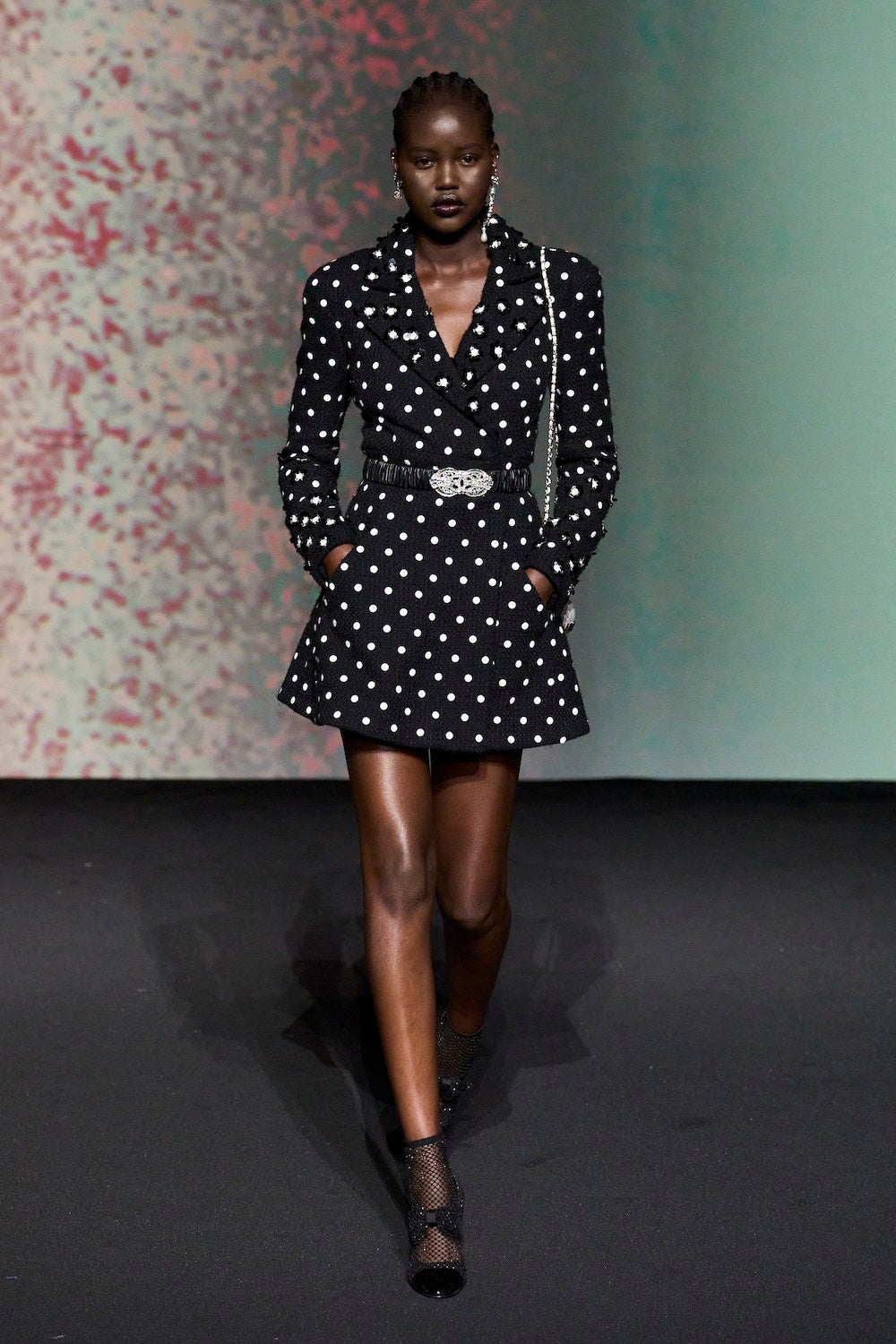 LAUNCHMETRICS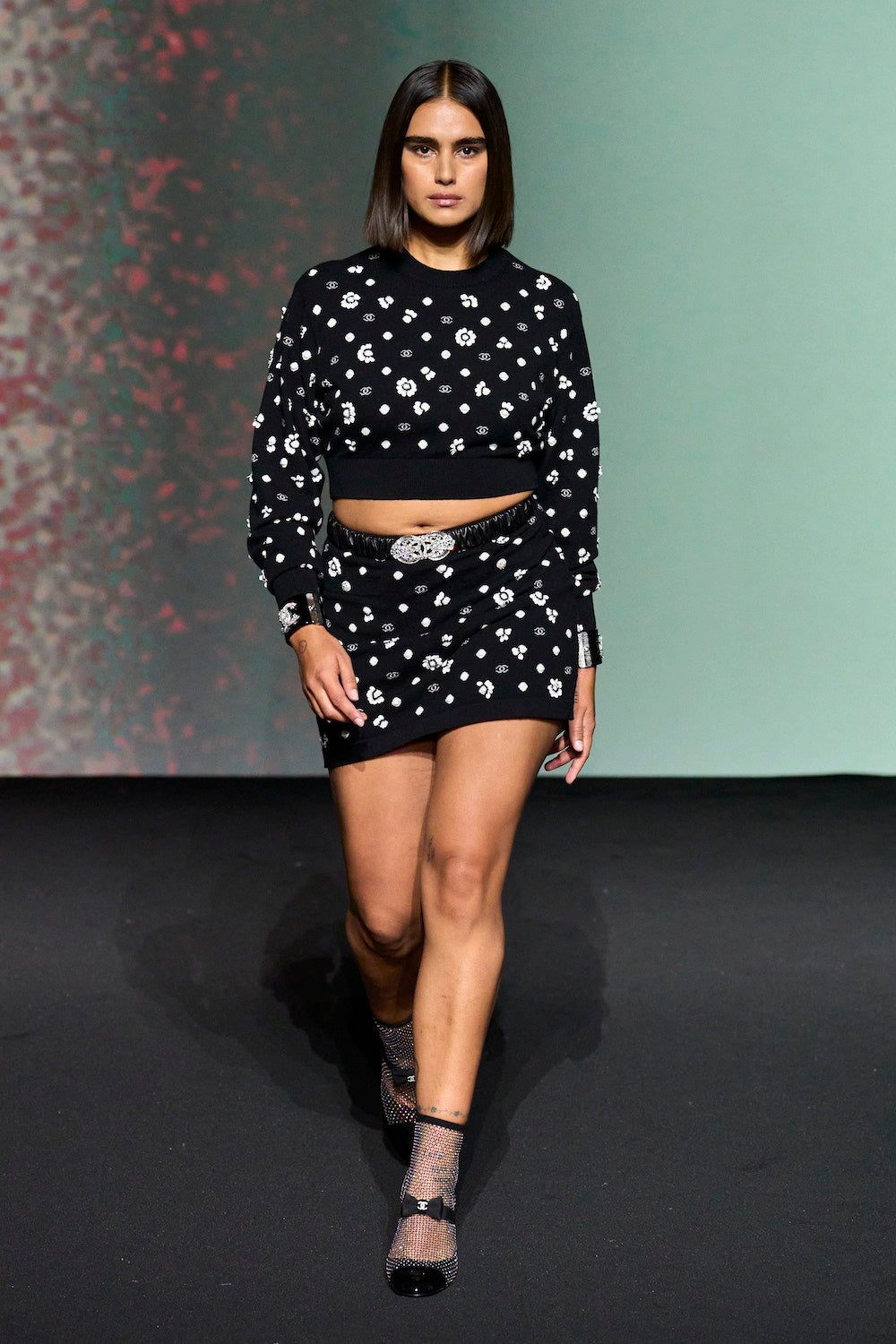 CHANEL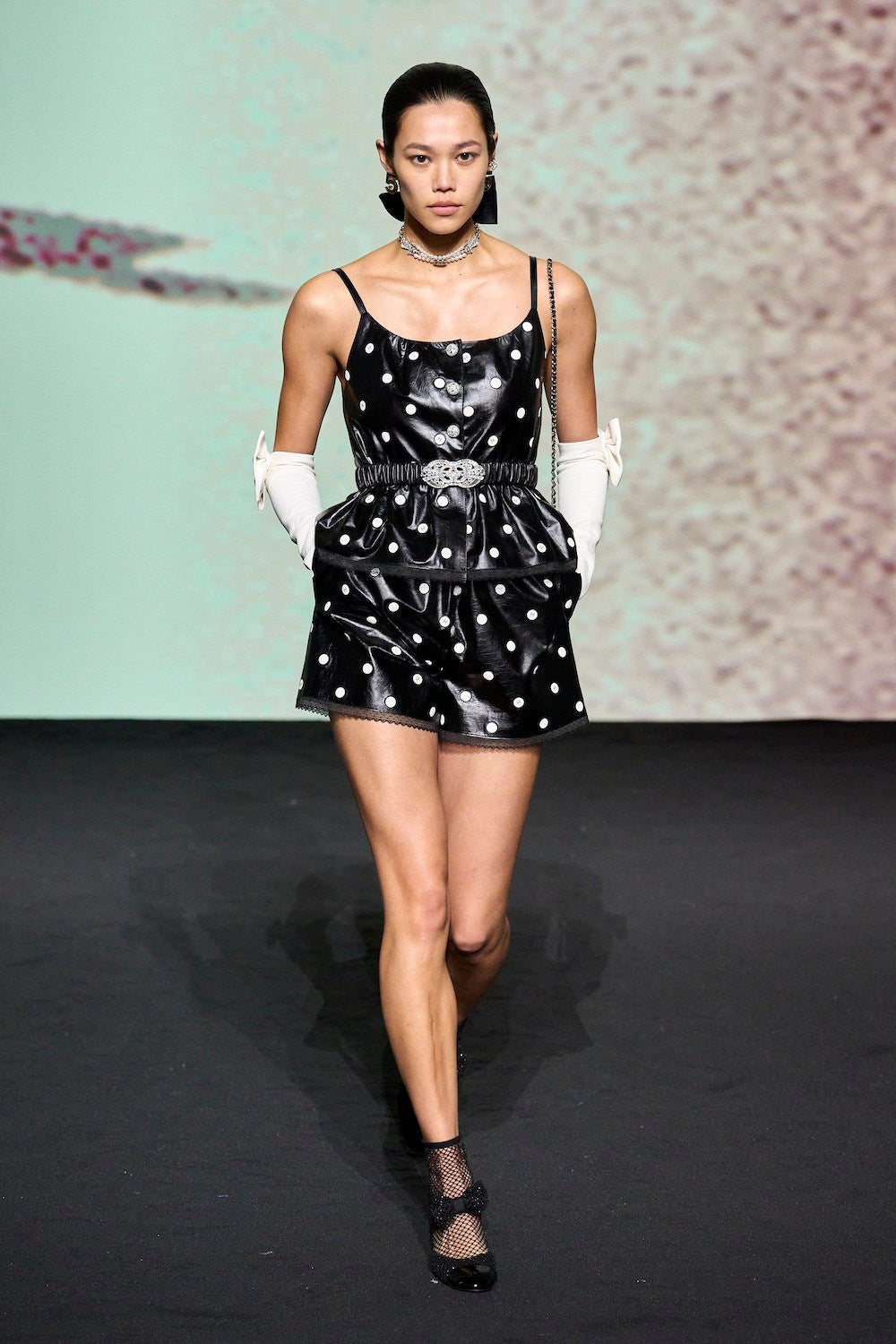 LAUNCHMETRICS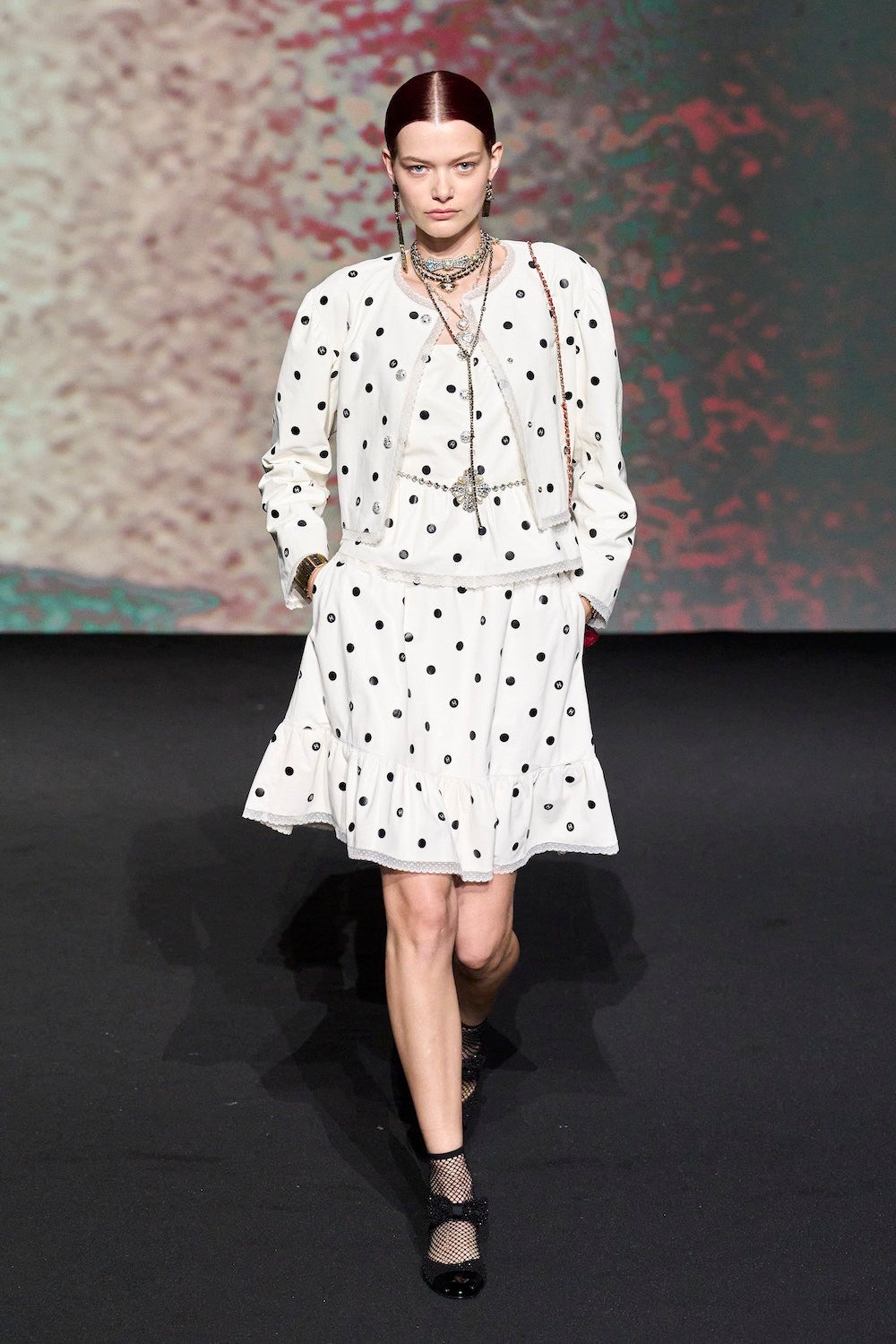 CHANEL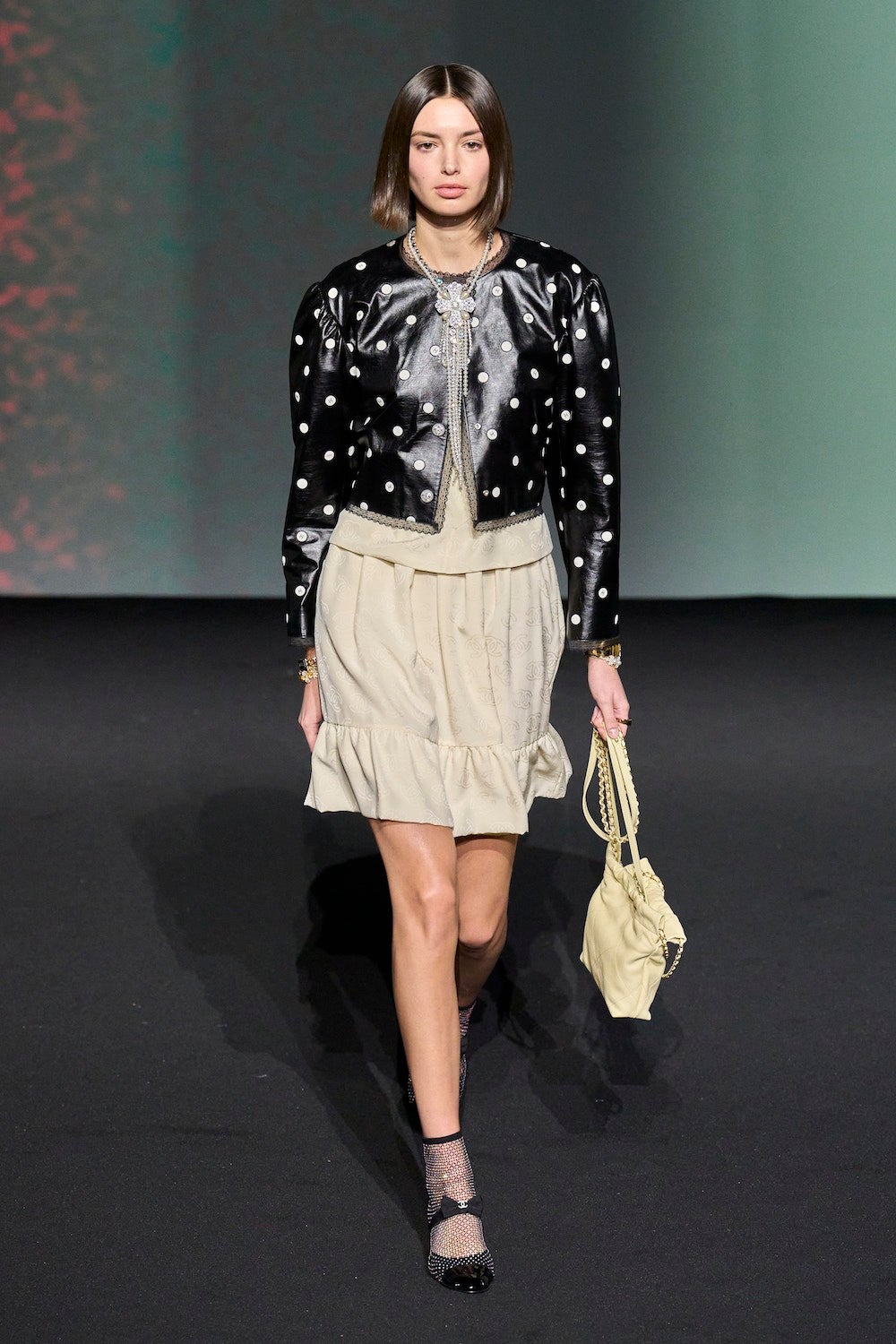 LAUNCHMETRICS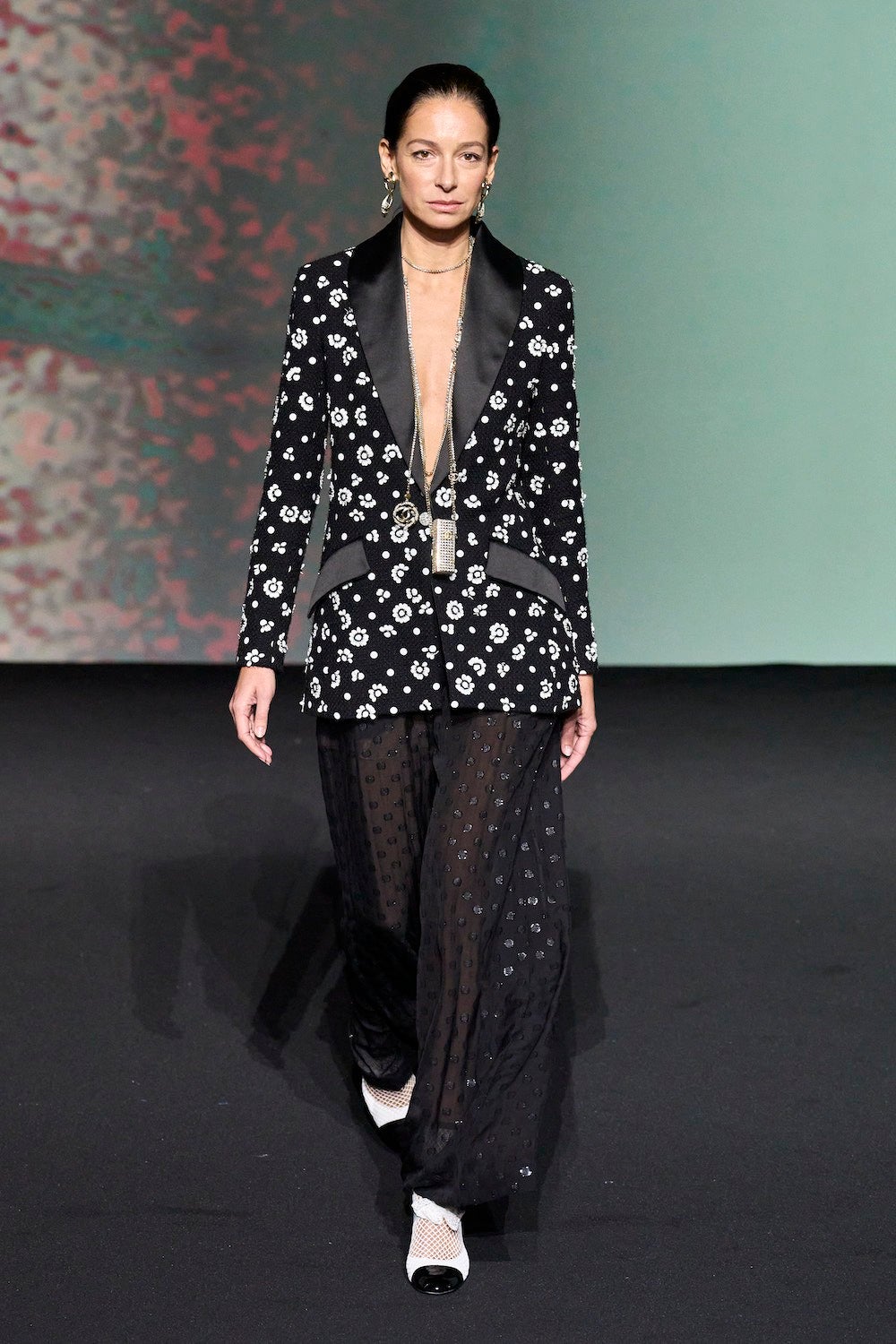 CHANEL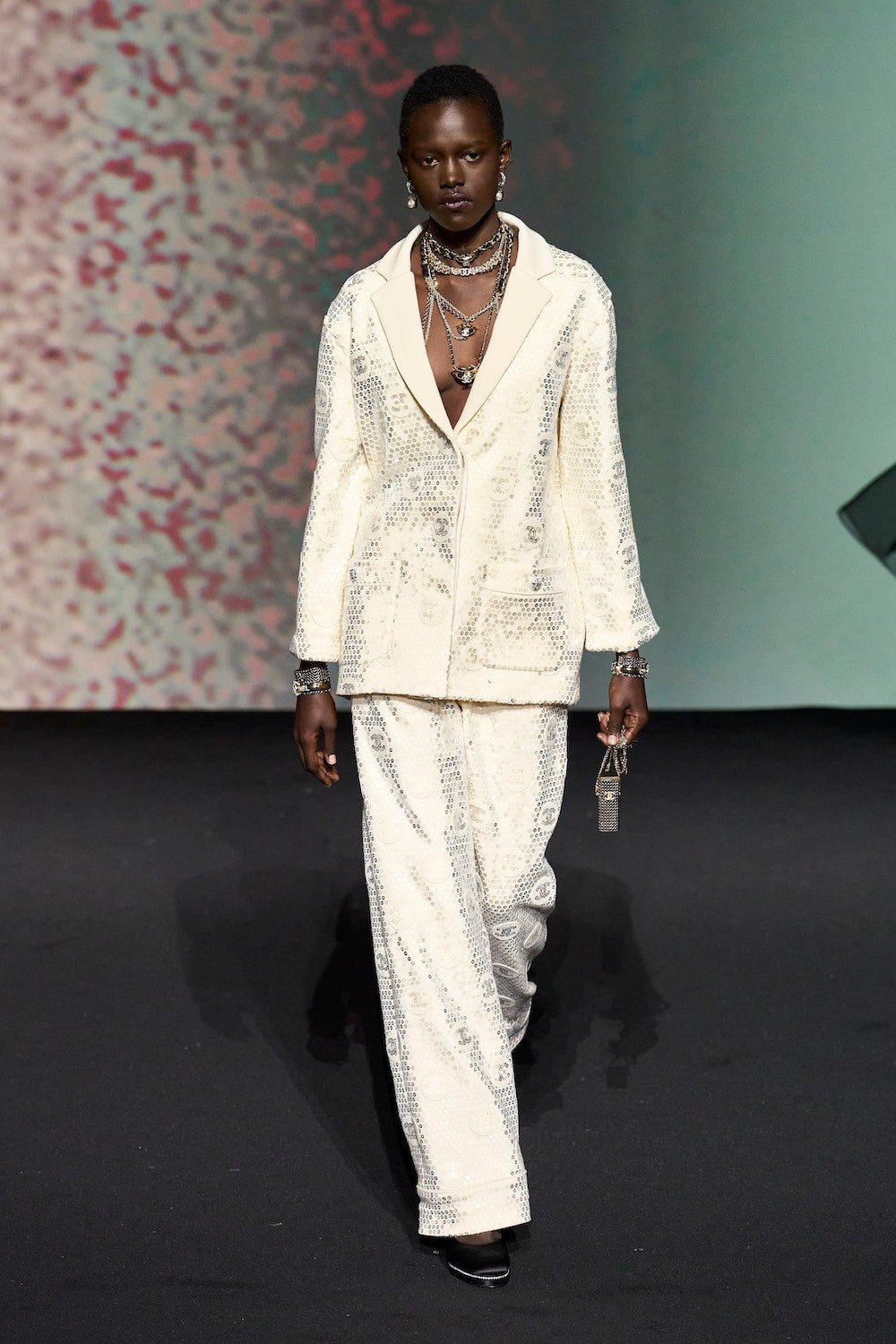 LAUNCHMETRICS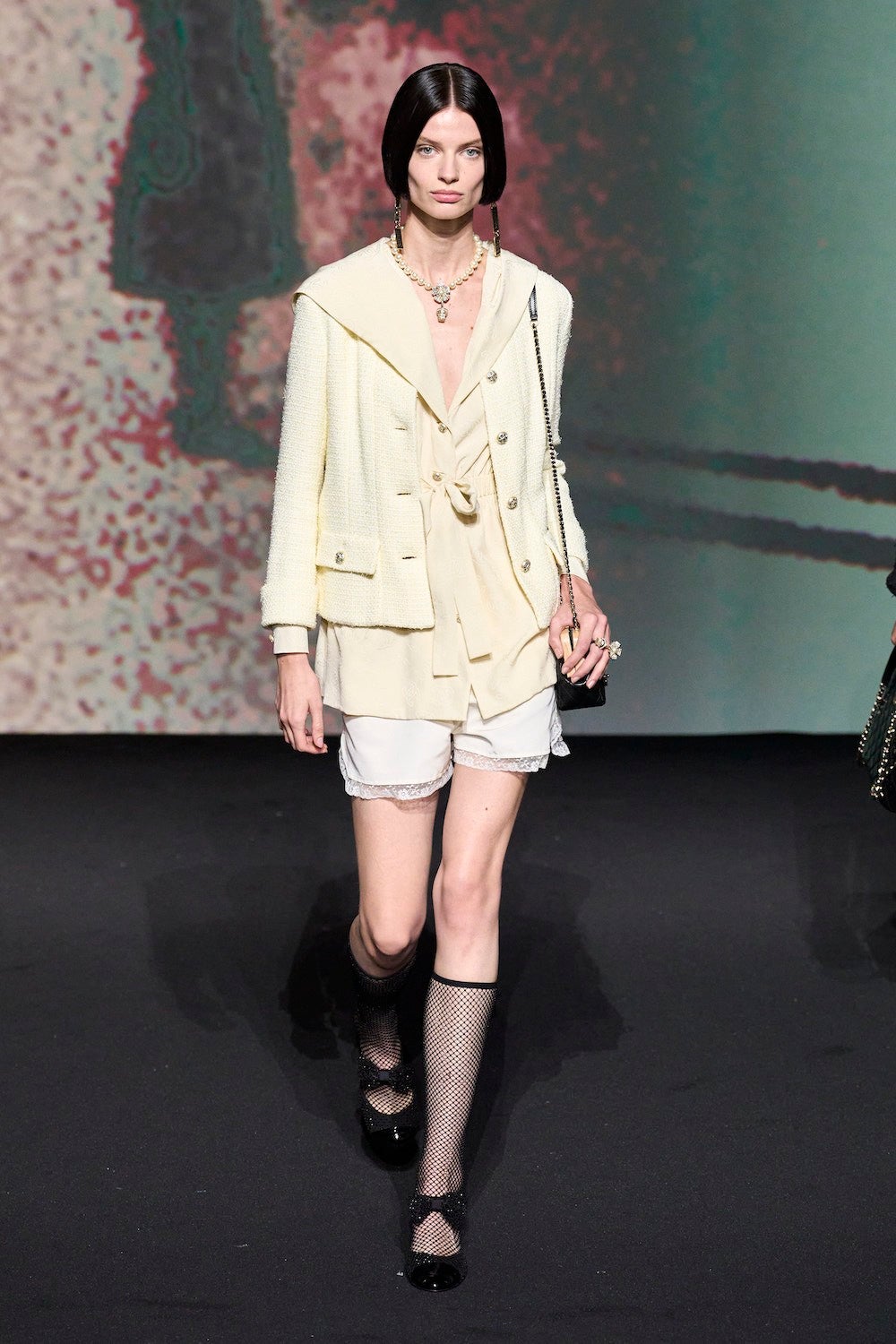 CHANEL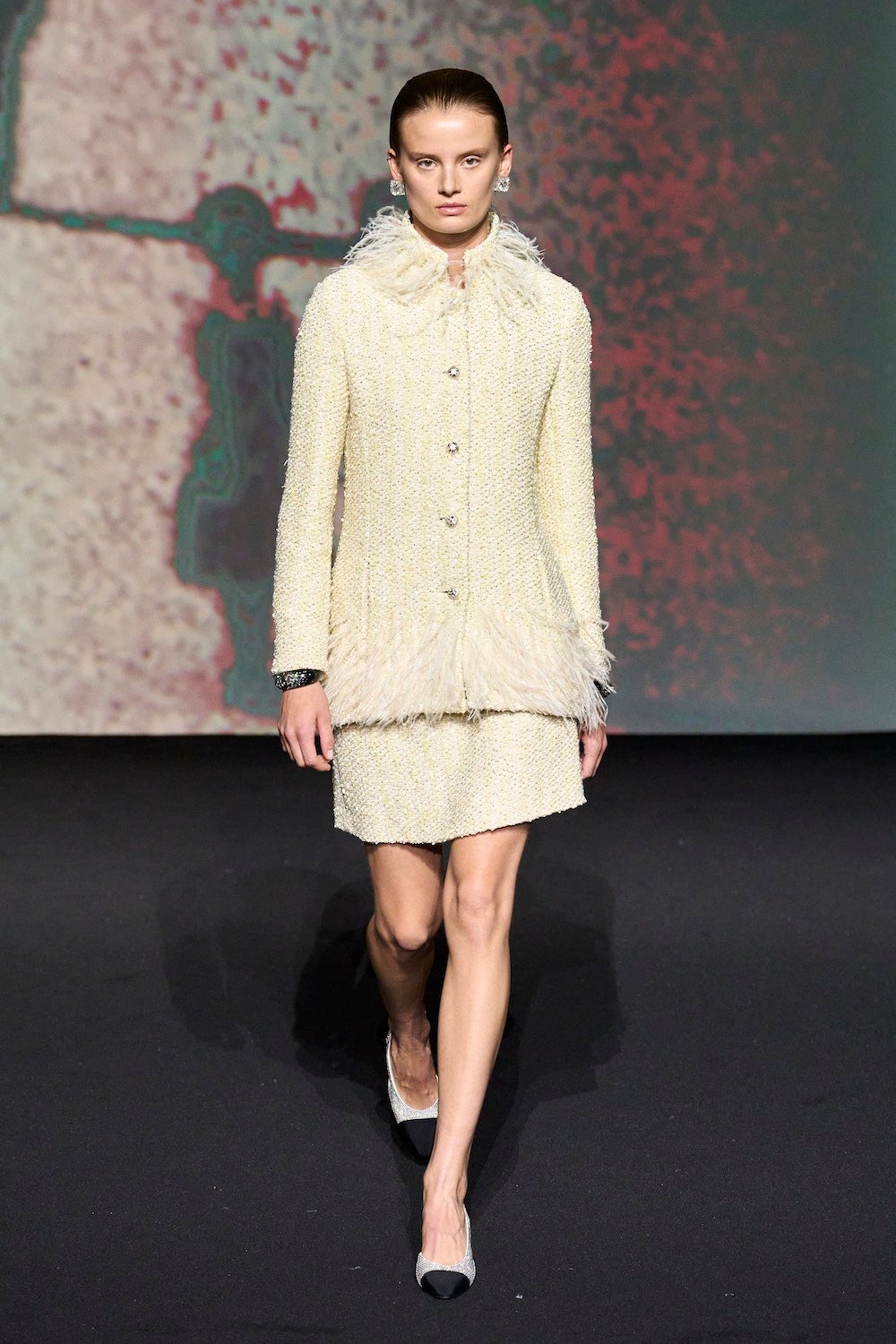 LAUNCHMETRICS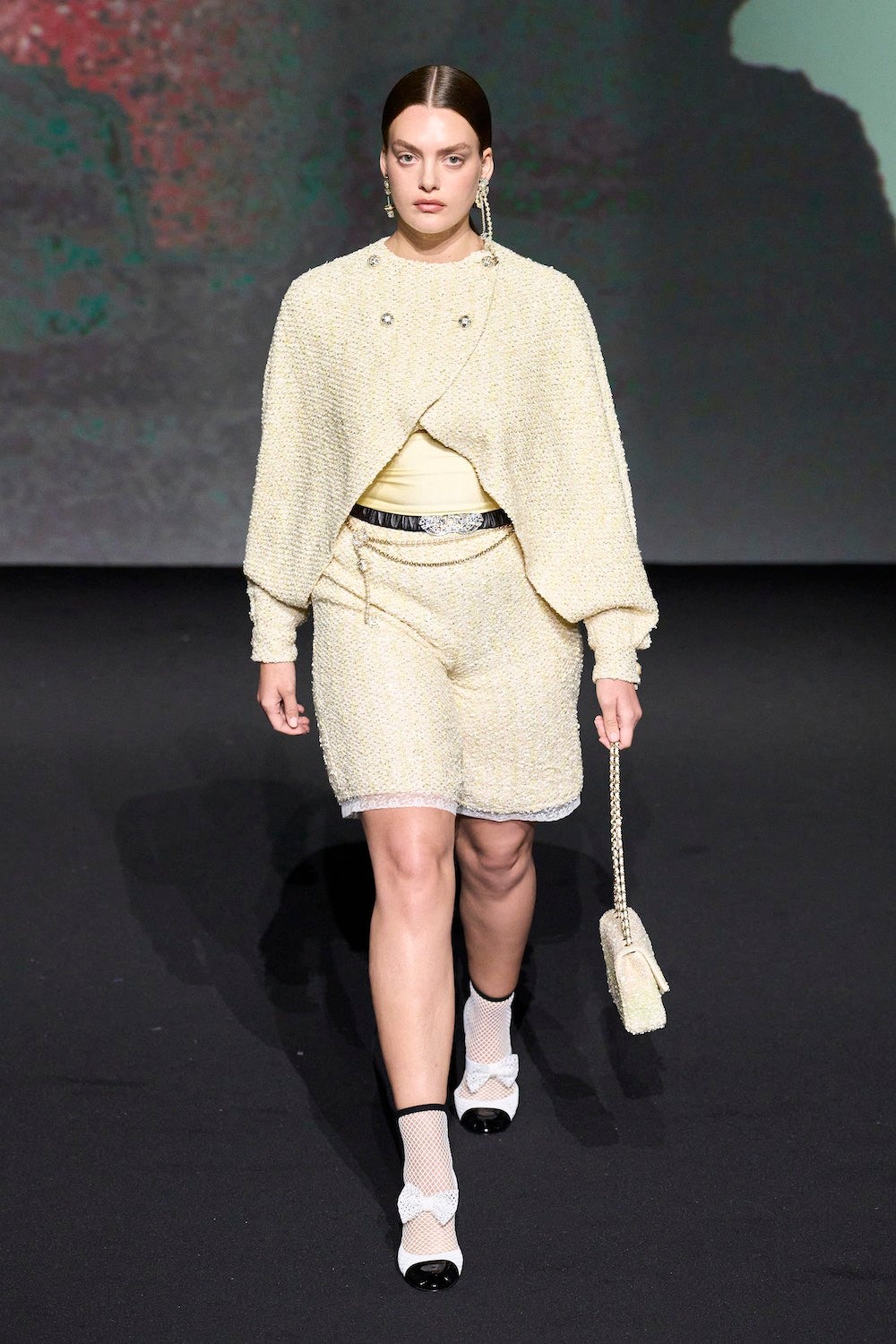 CHANEL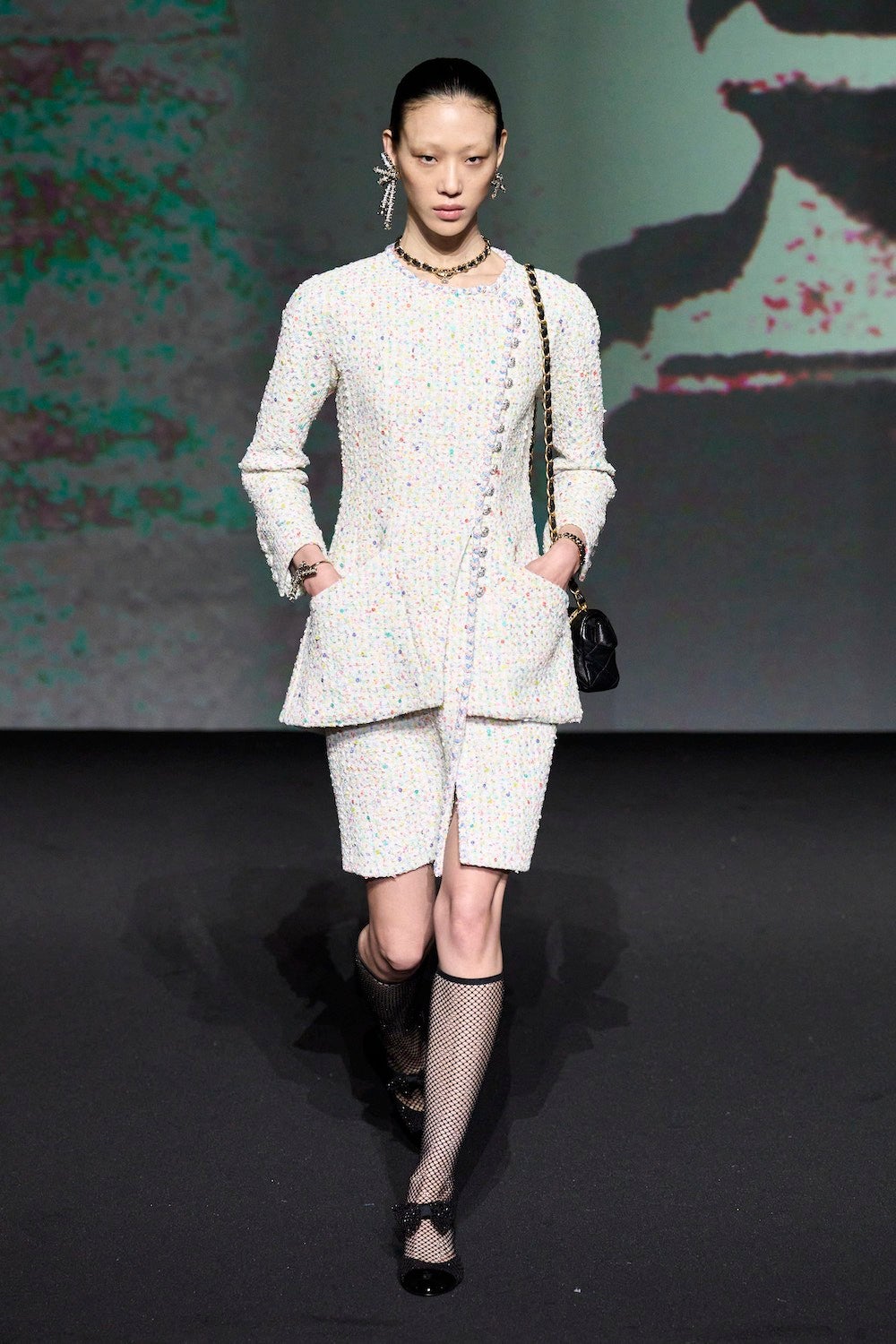 LAUNCHMETRICS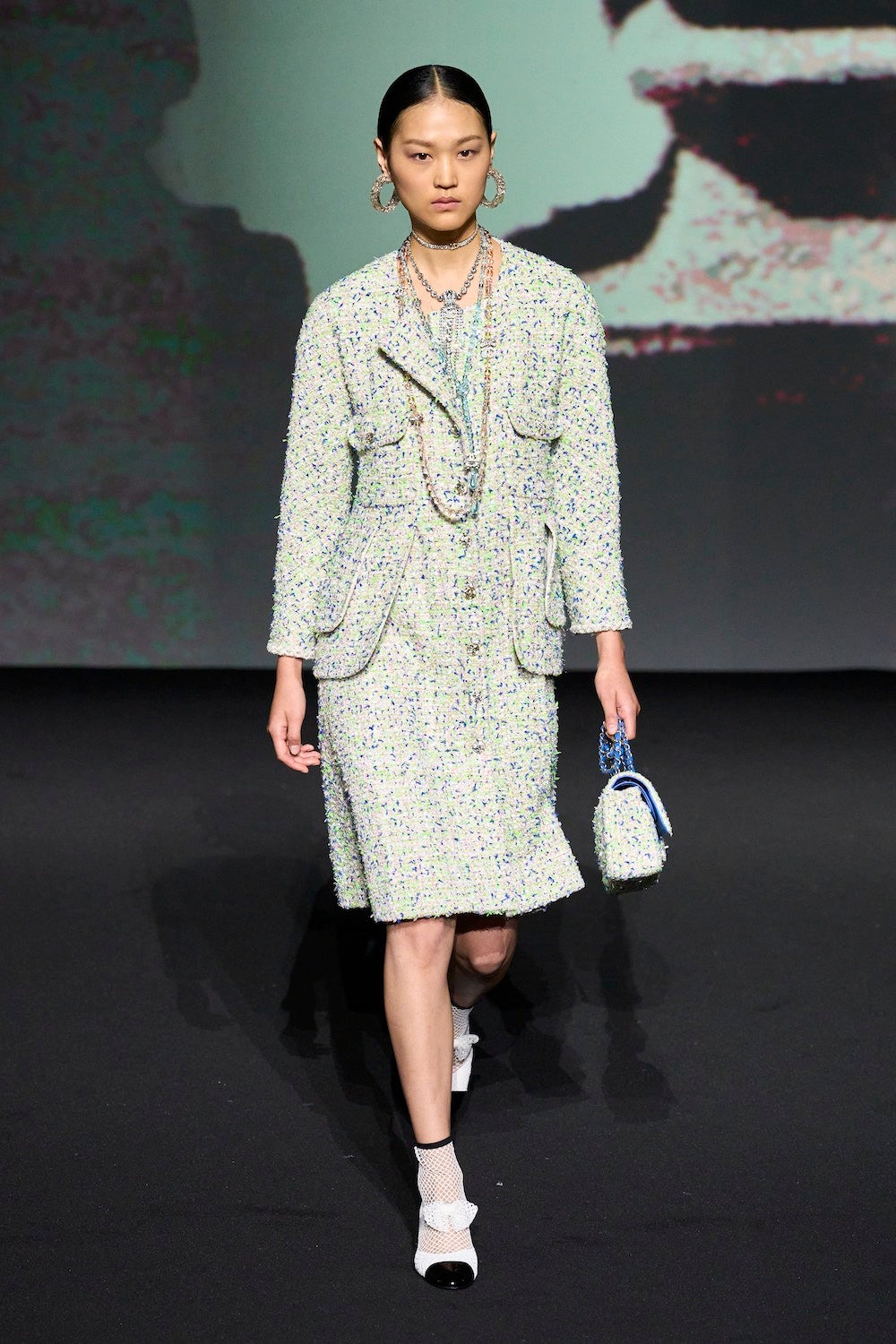 CHANEL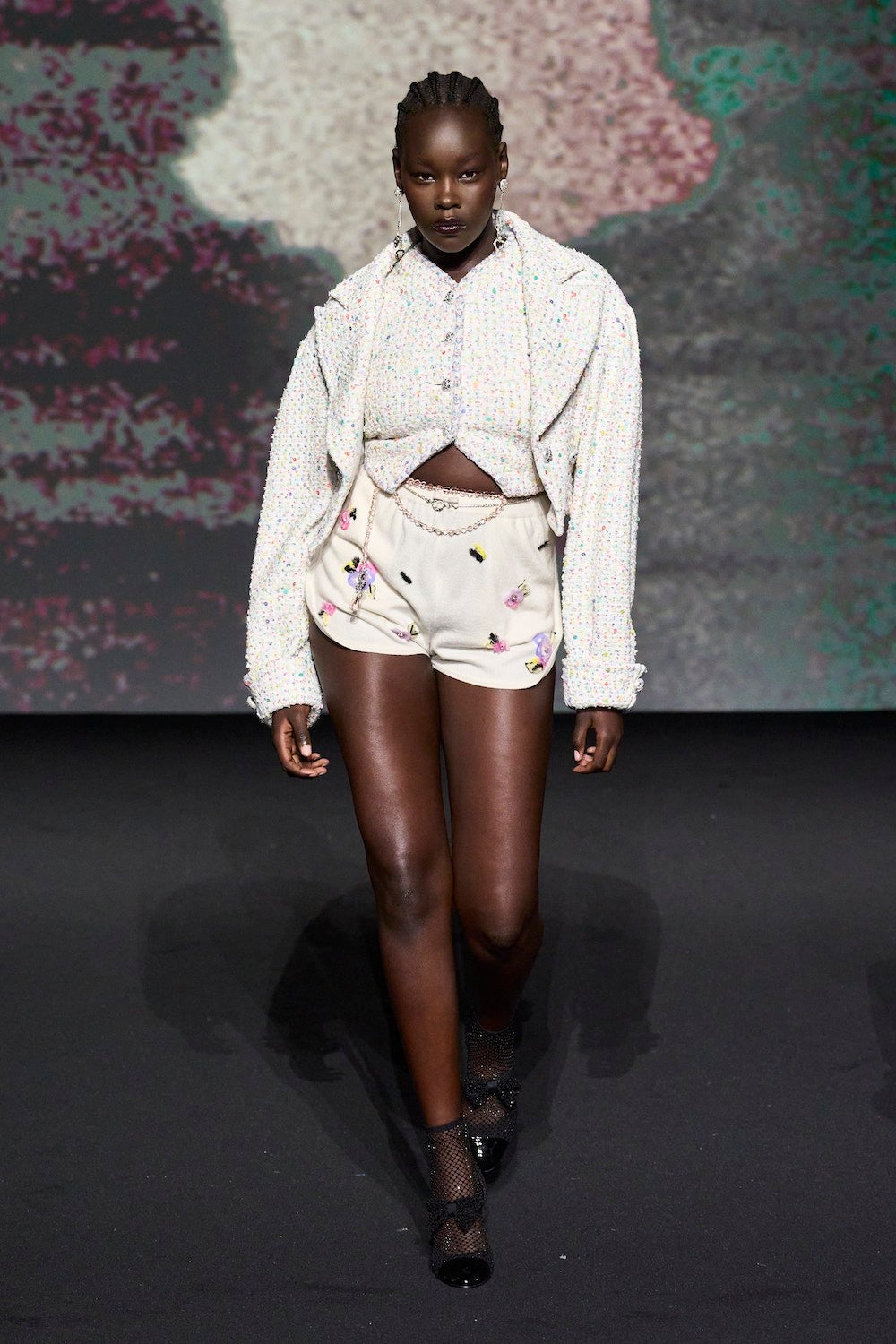 LAUNCHMETRICS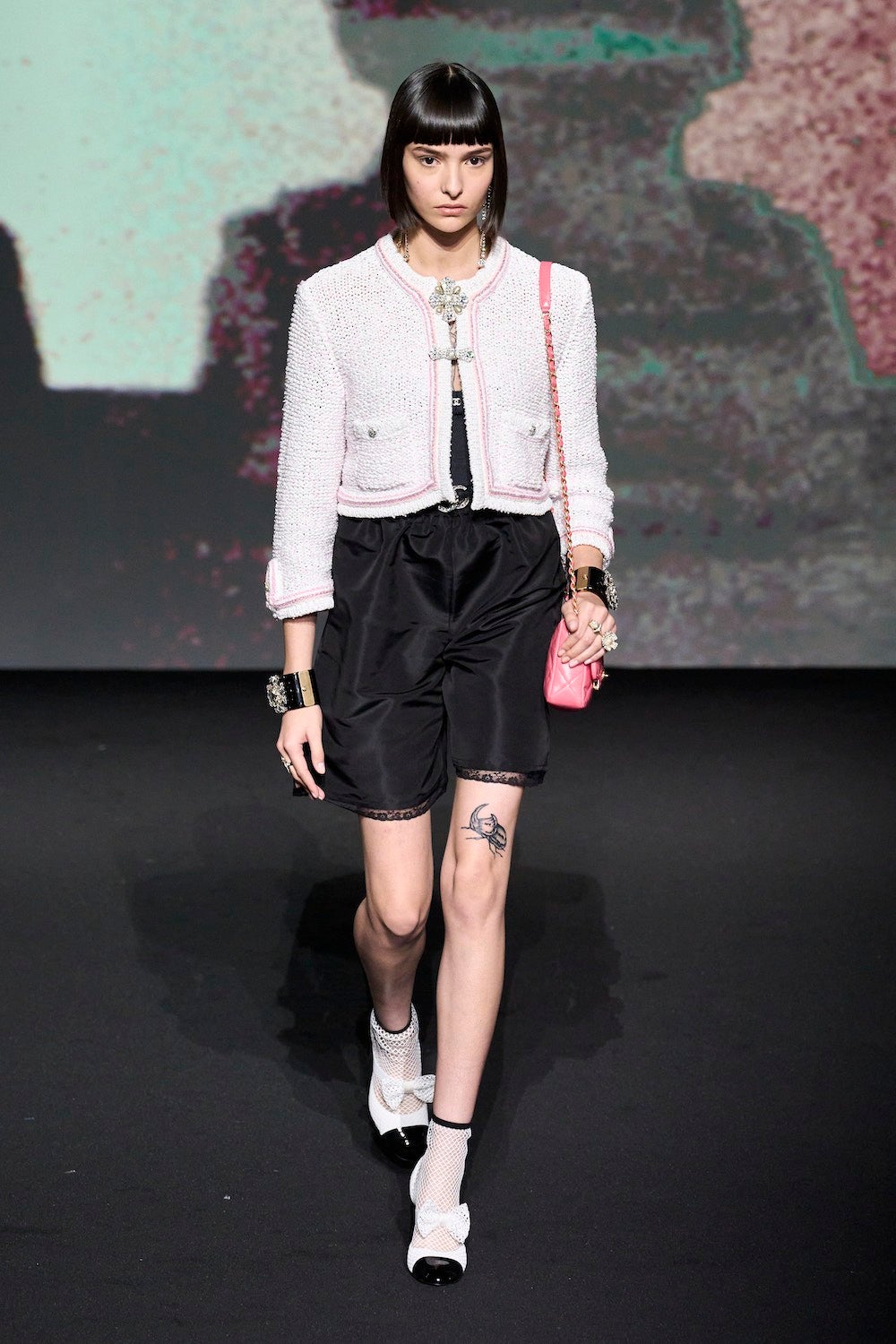 CHANEL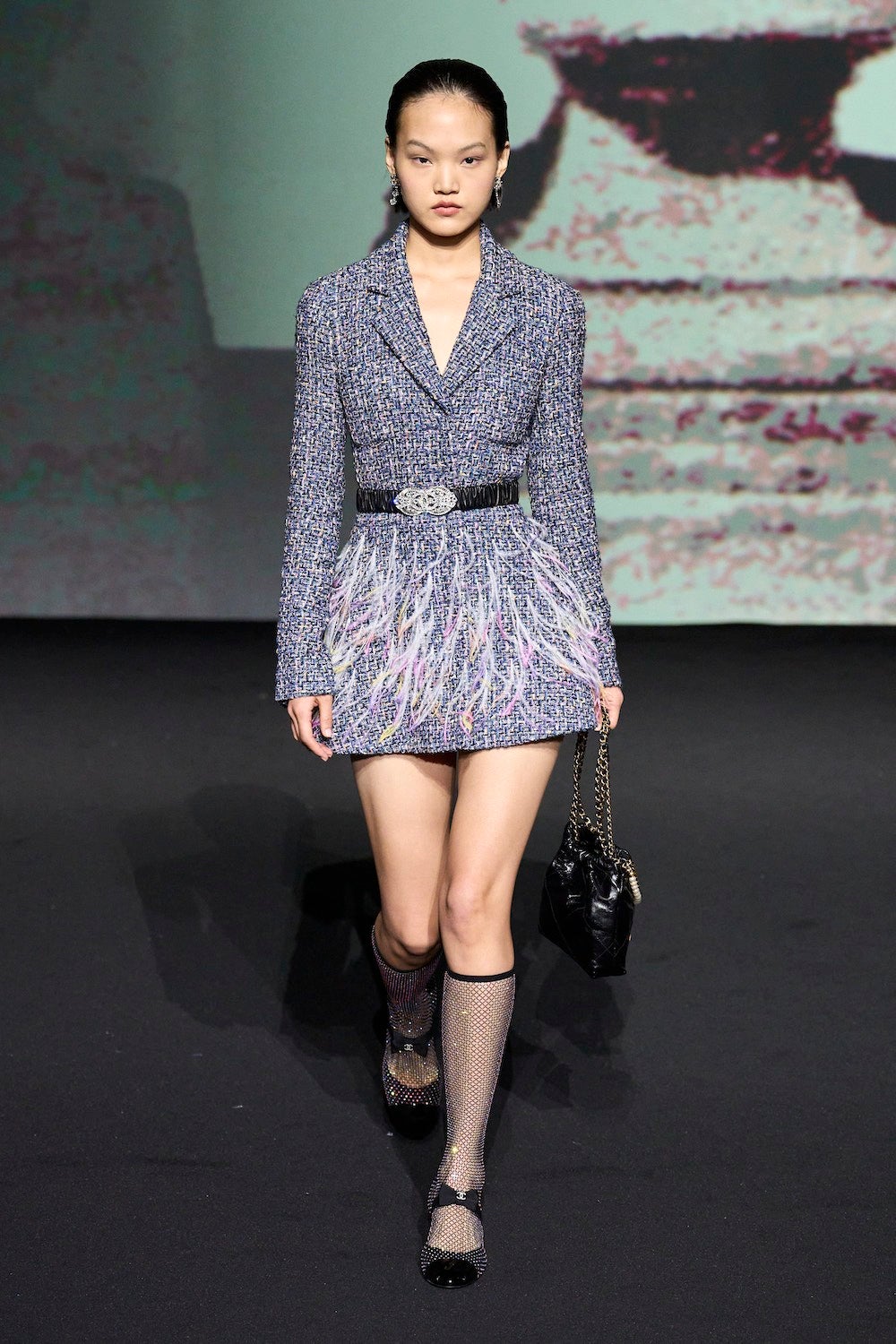 LAUNCHMETRICS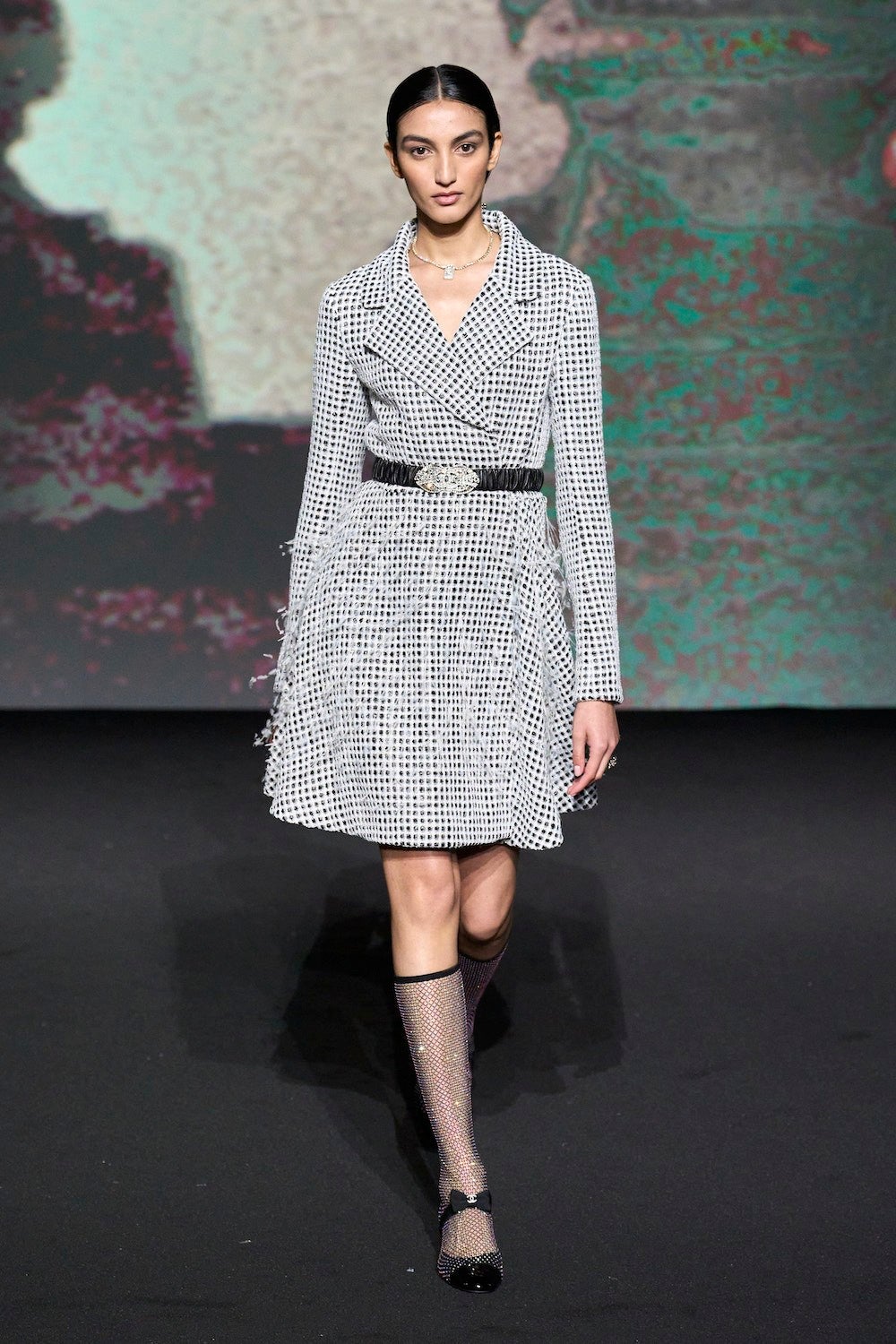 CHANEL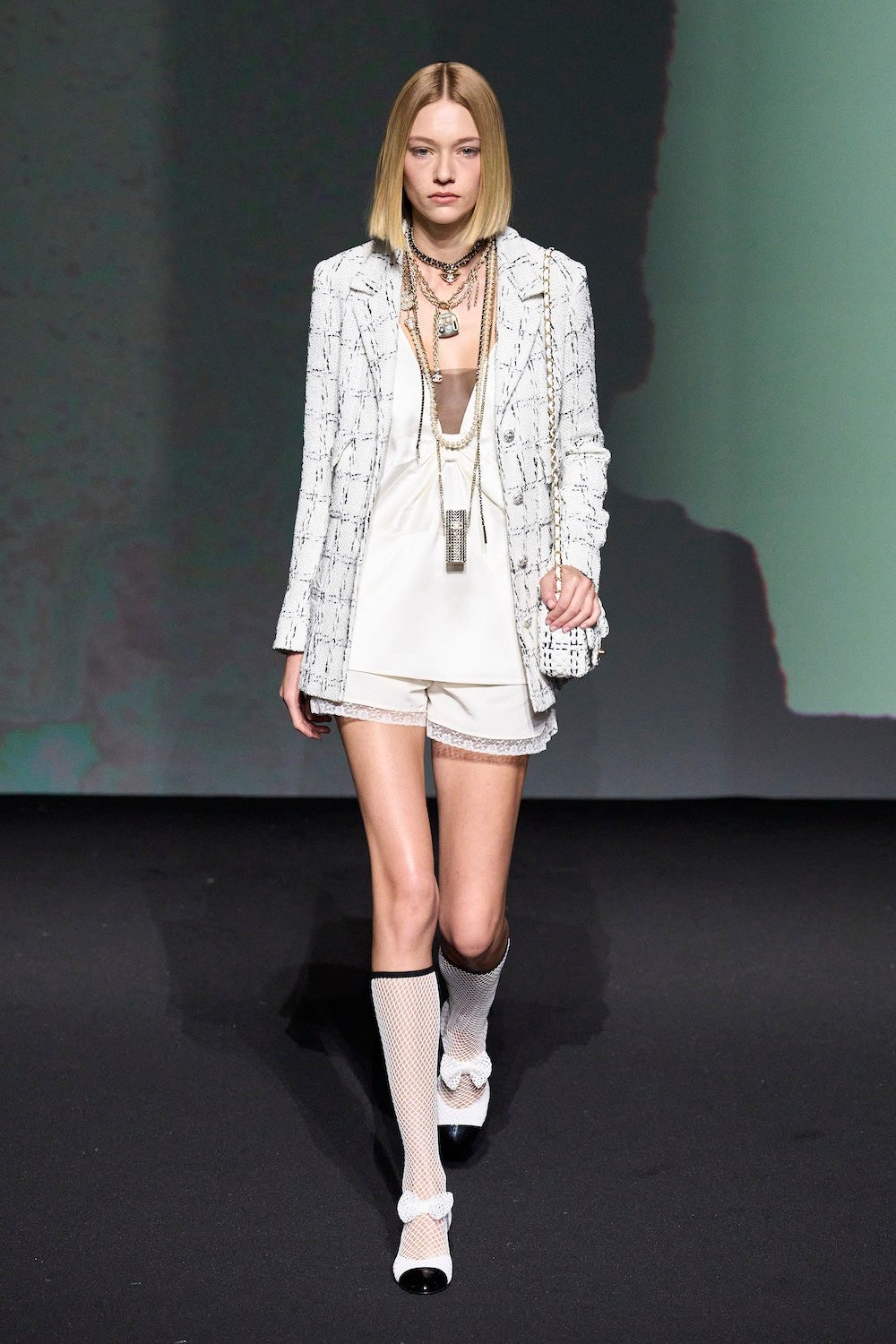 LAUNCHMETRICS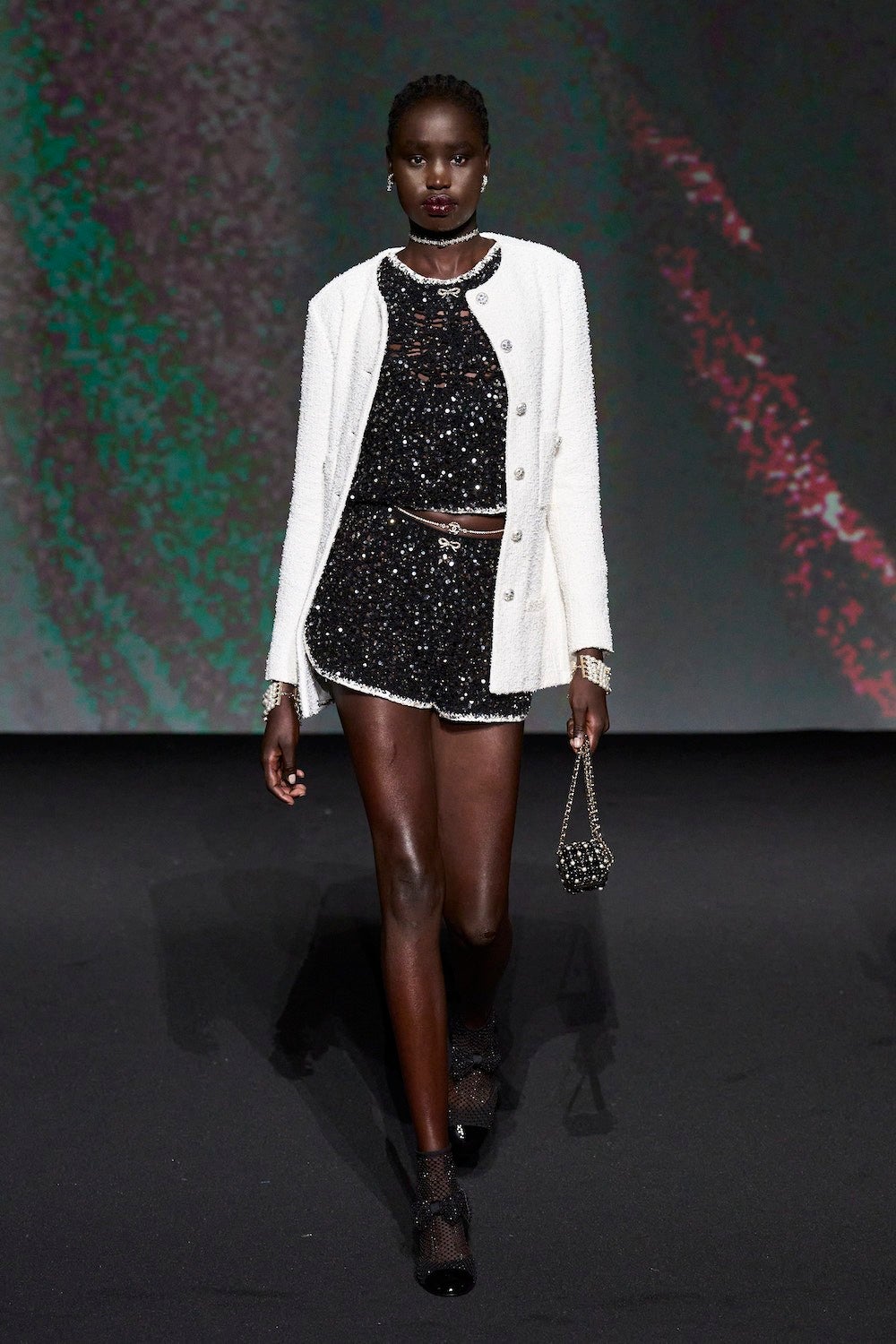 CHANEL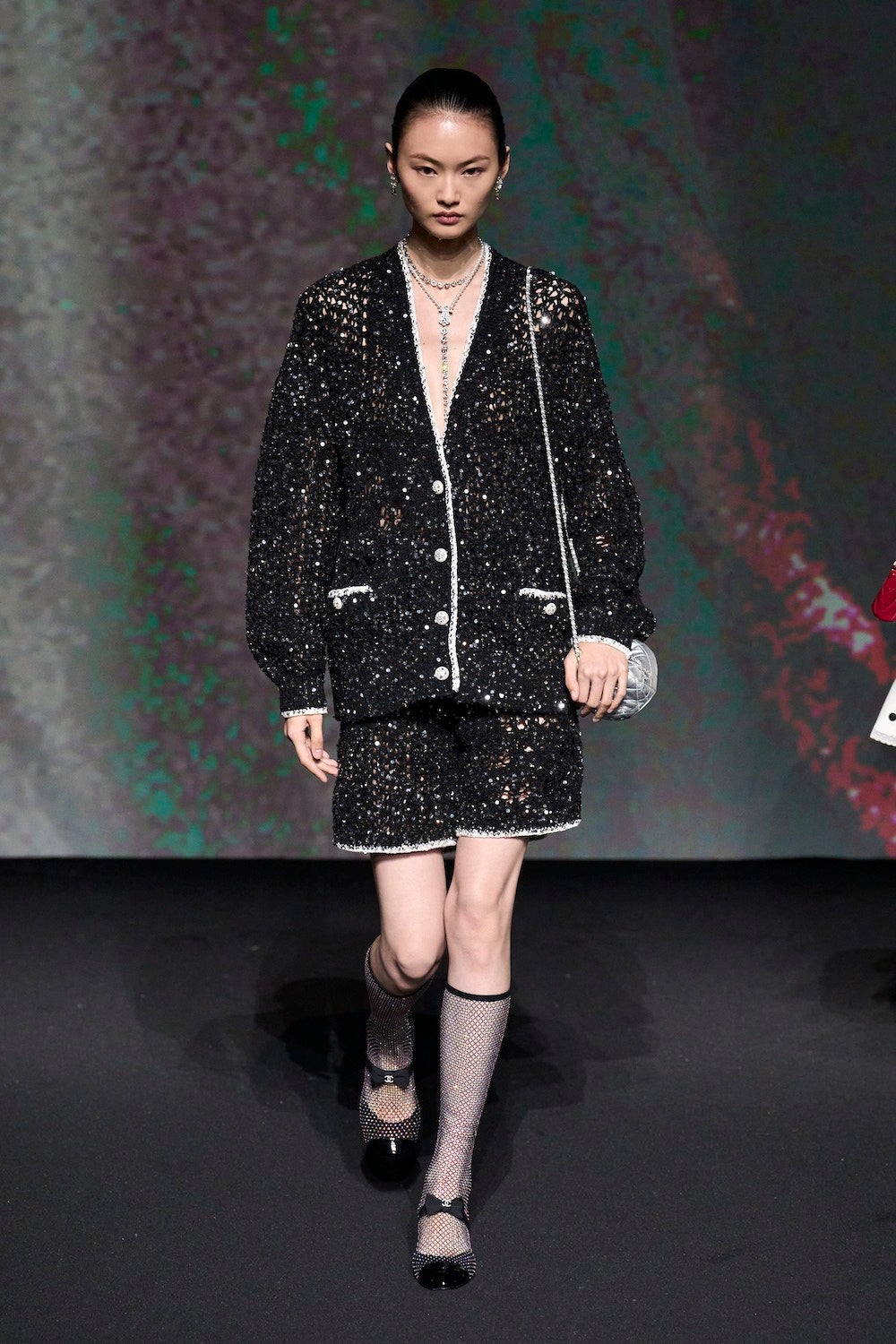 LAUNCHMETRICS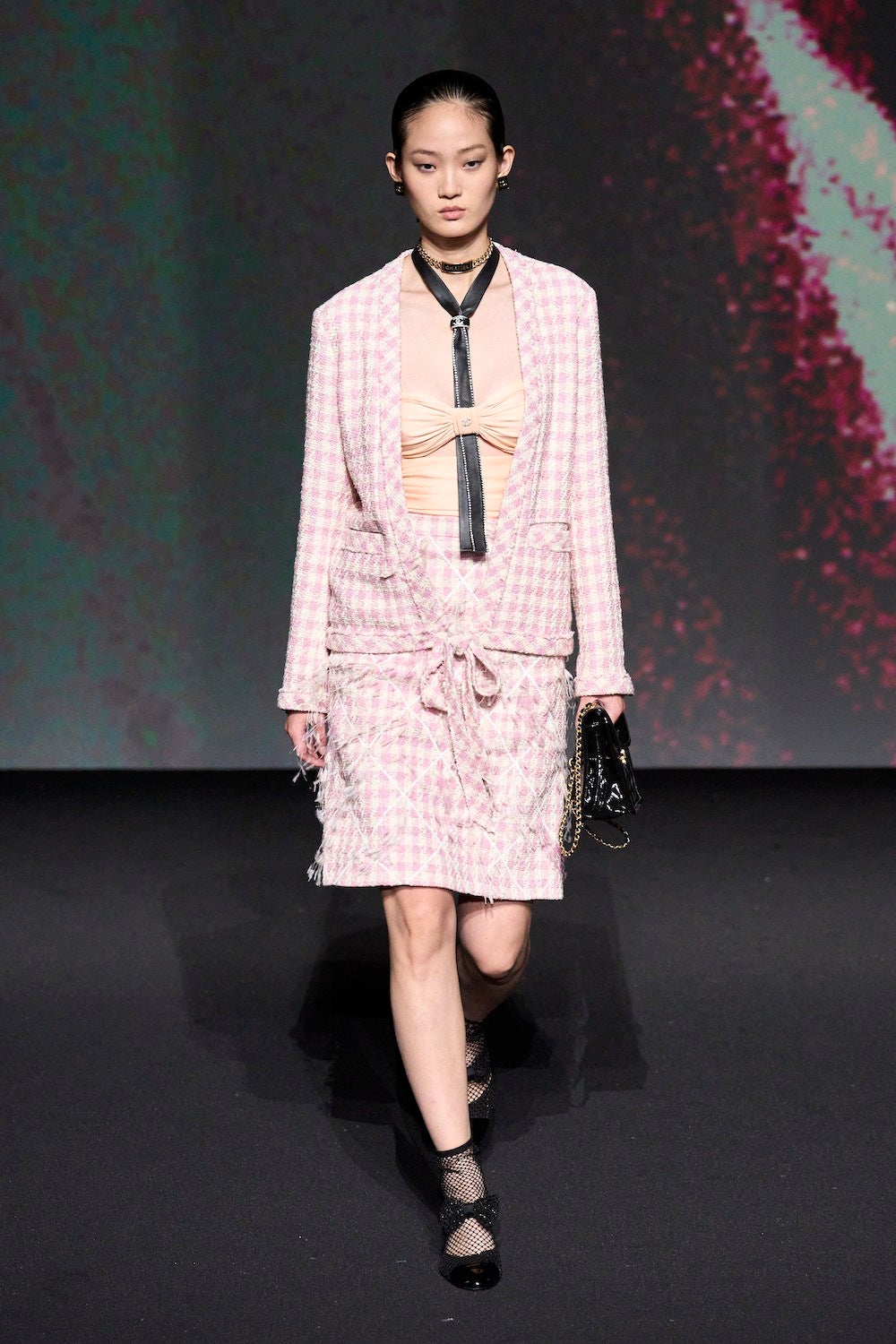 CHANEL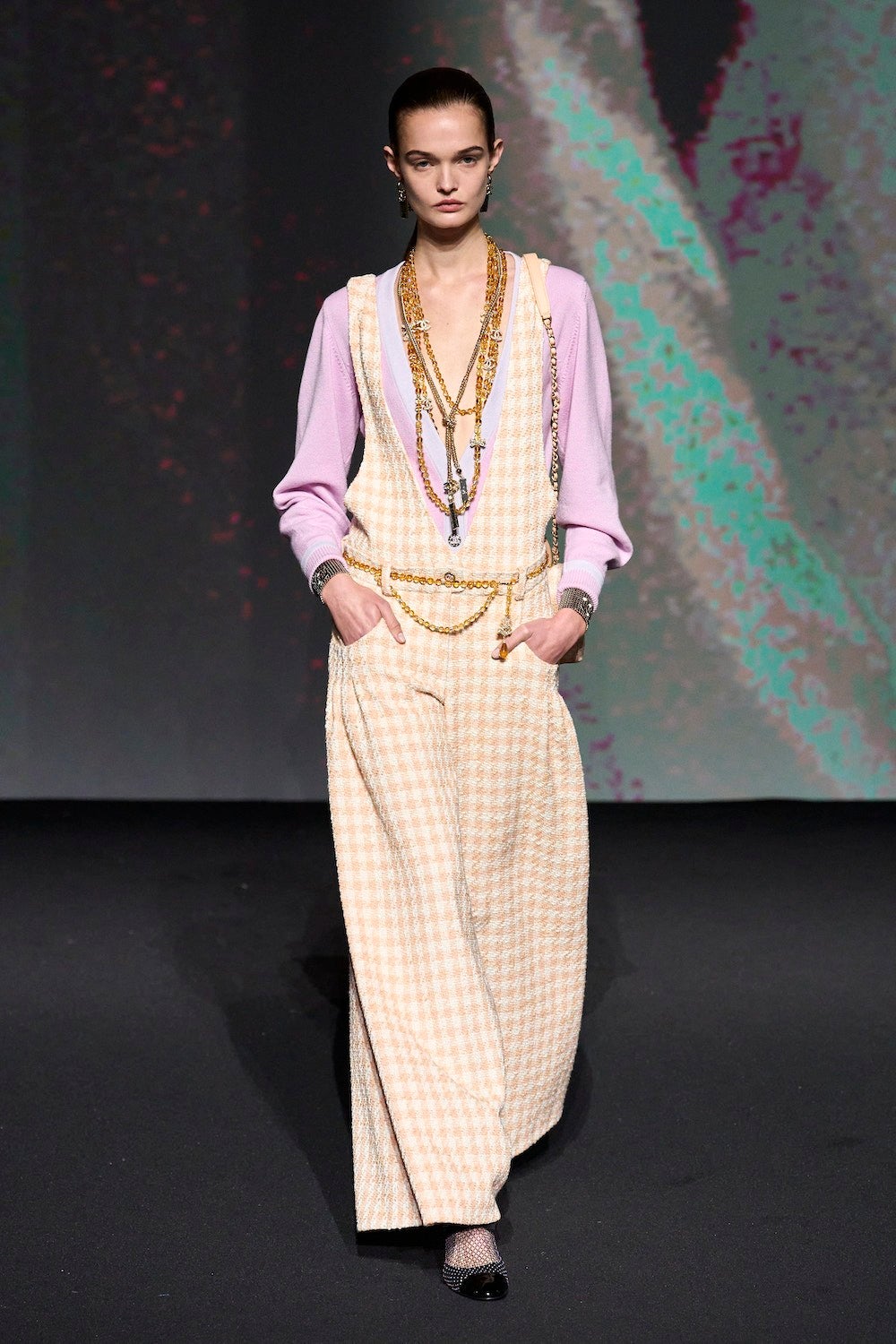 LAUNCHMETRICS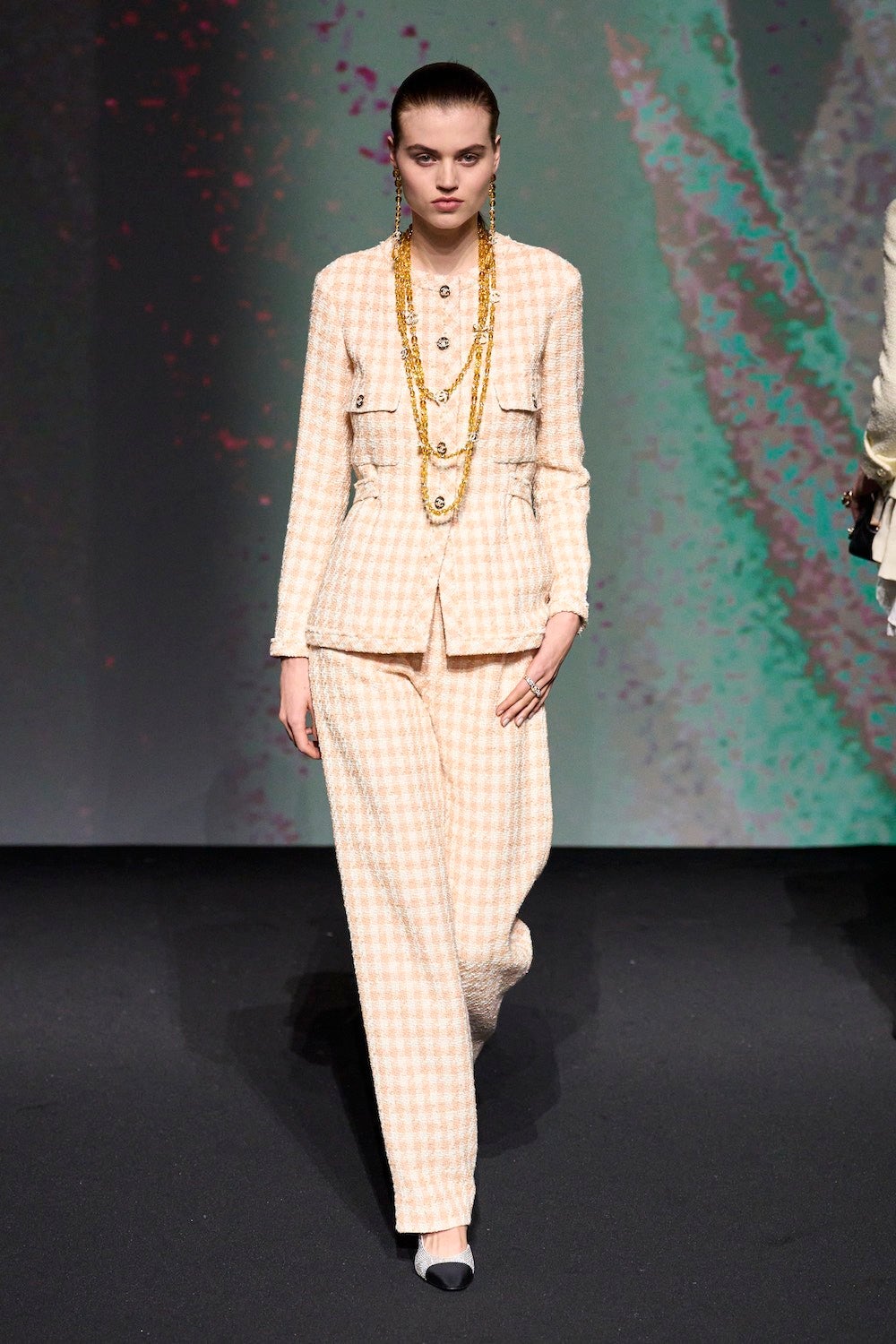 CHANEL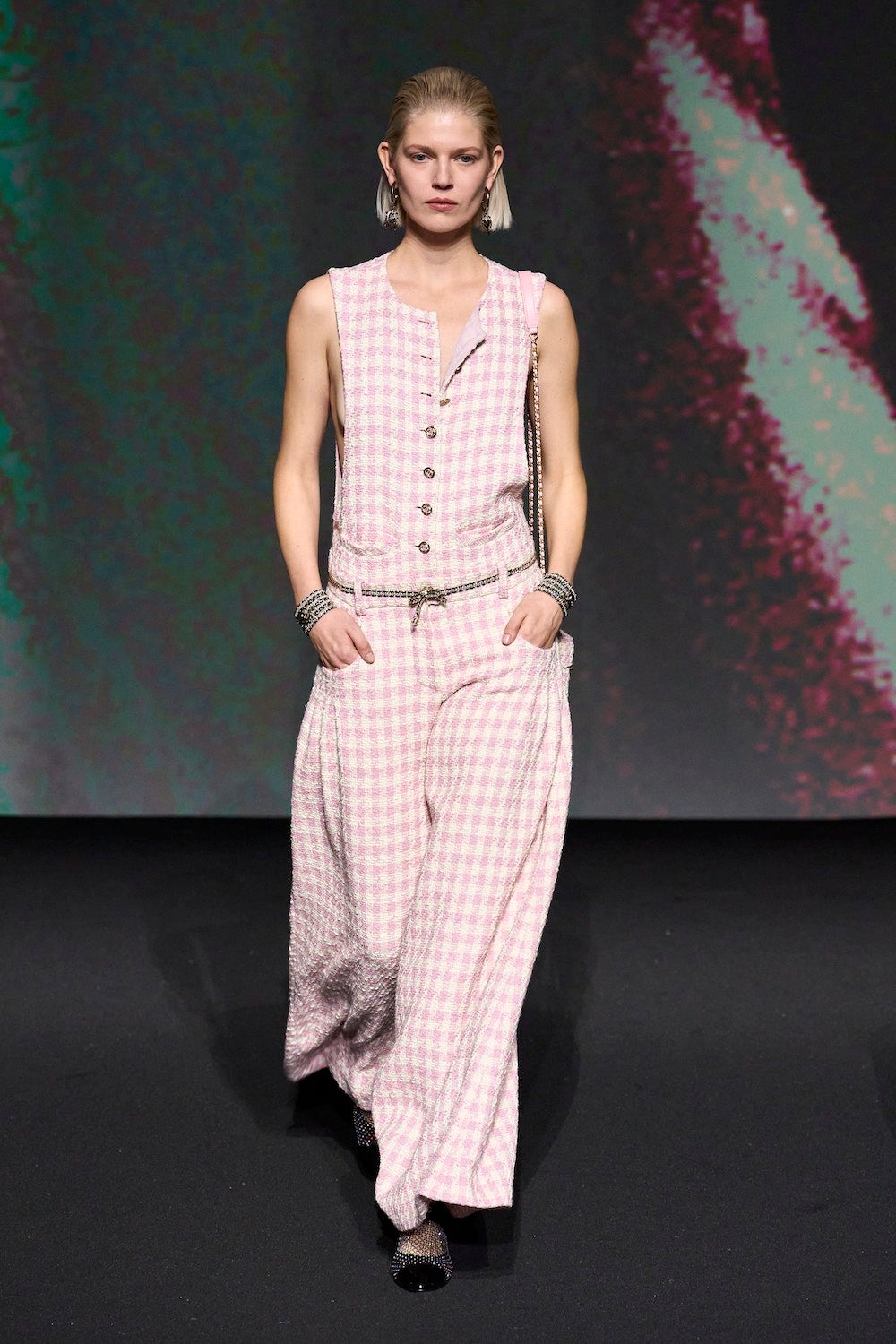 LAUNCHMETRICS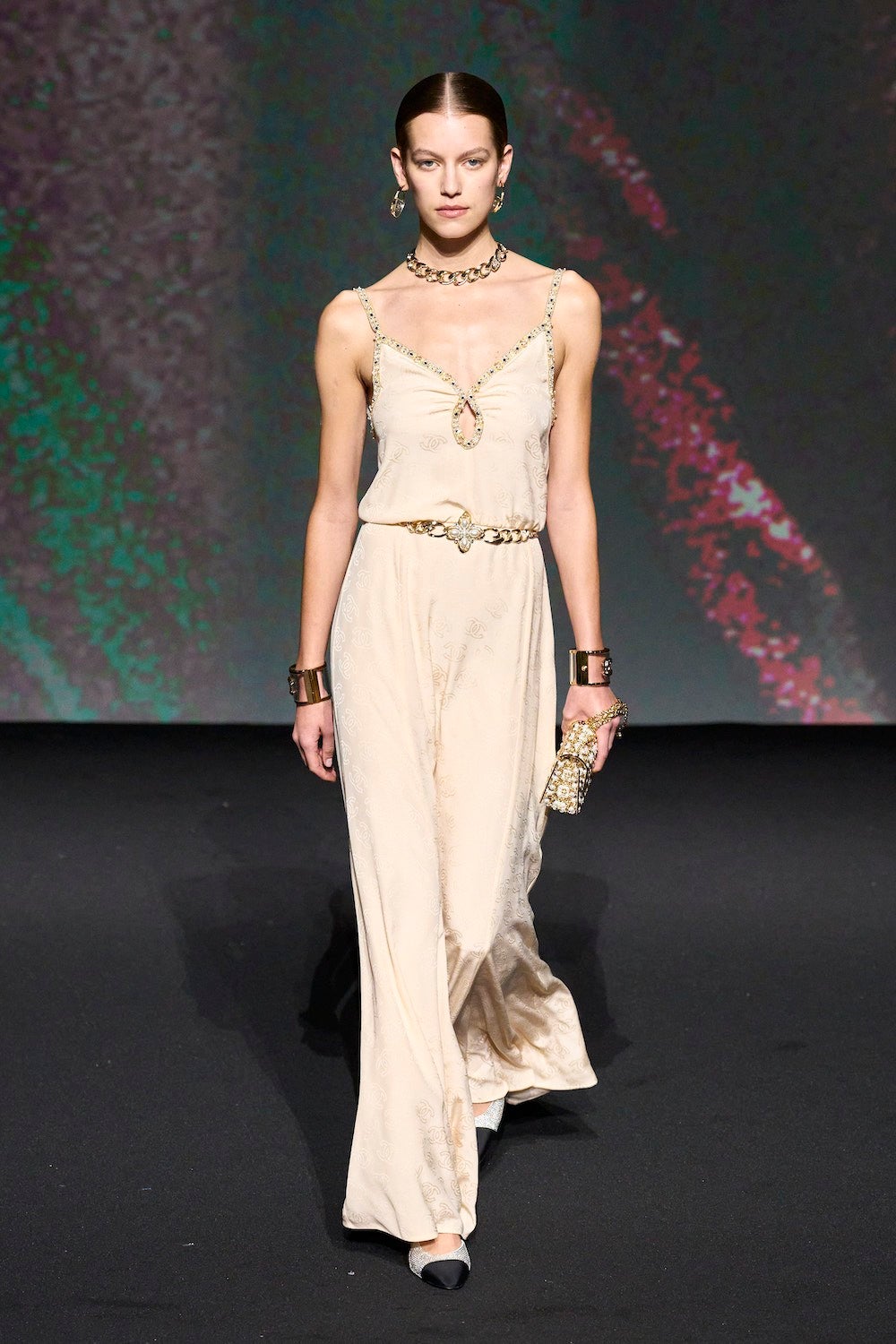 CHANEL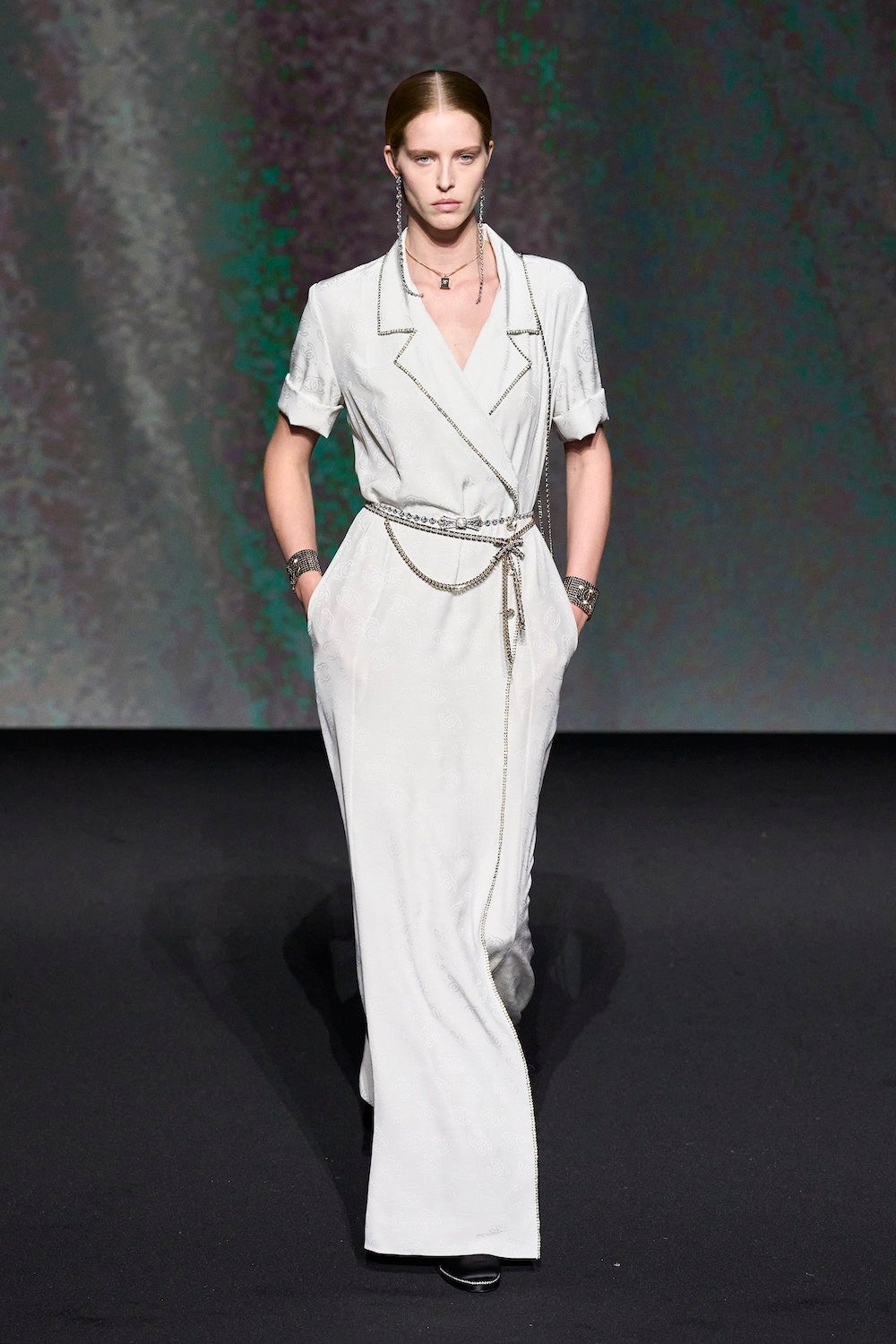 LAUNCHMETRICS
CHANEL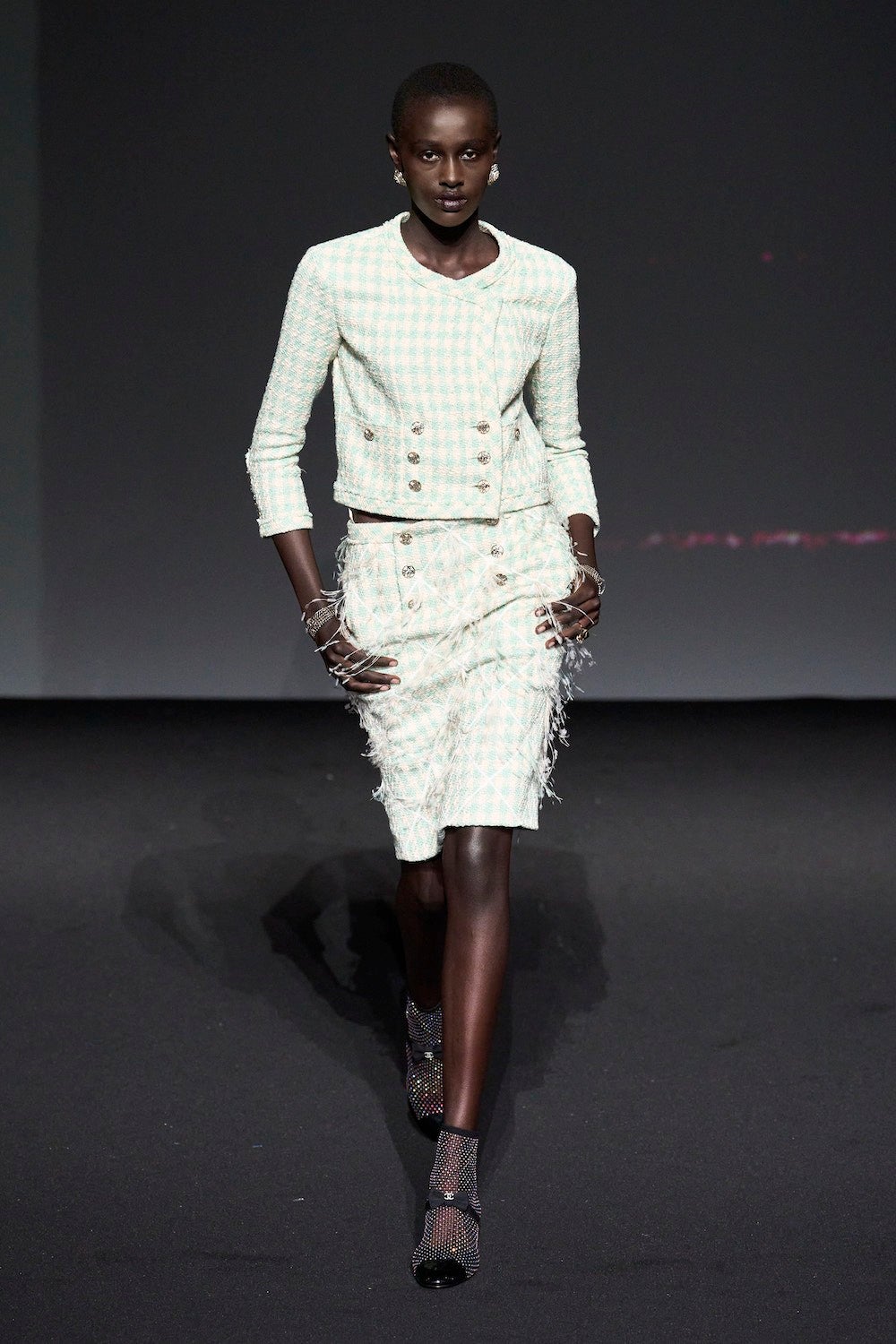 LAUNCHMETRICS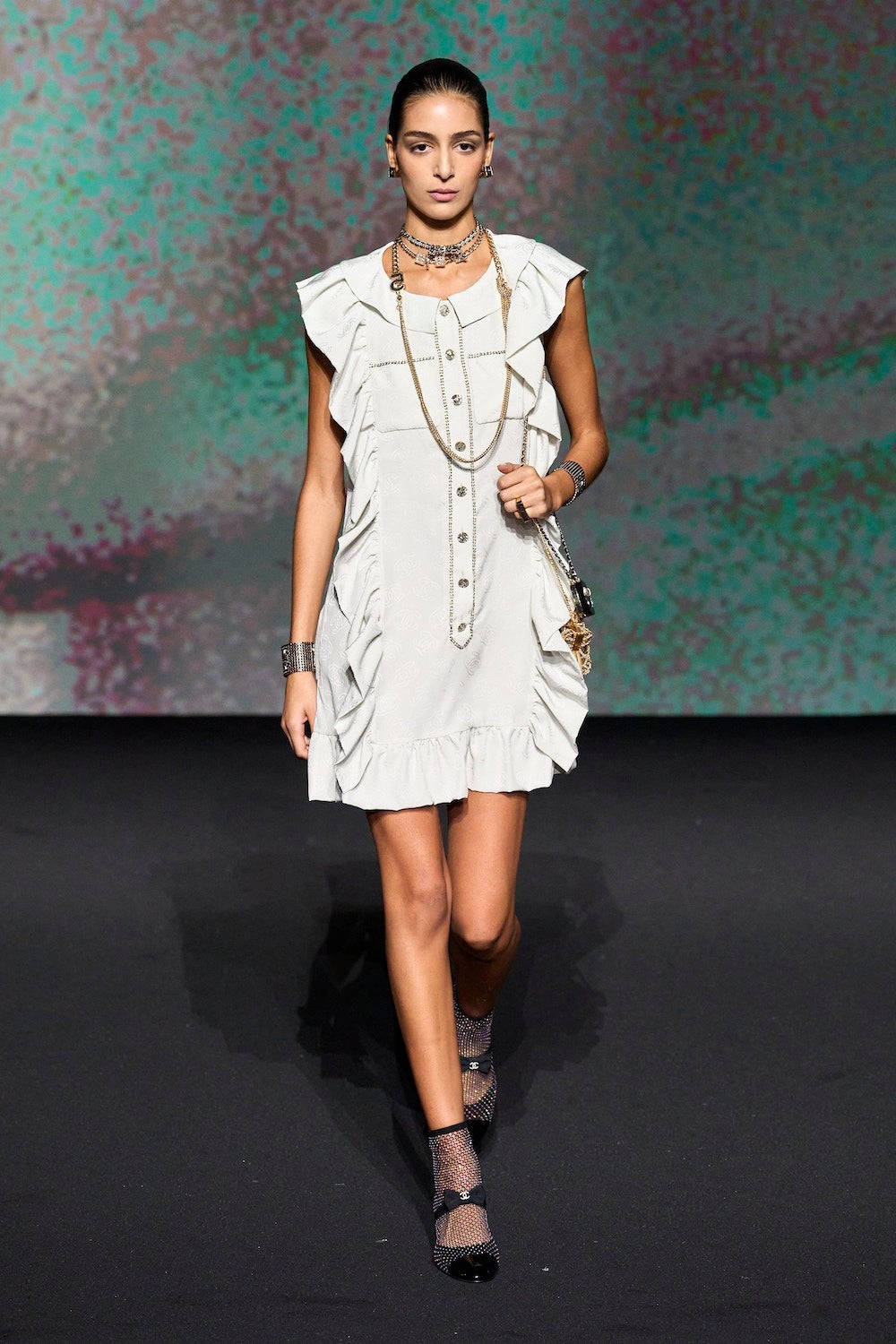 CHANEL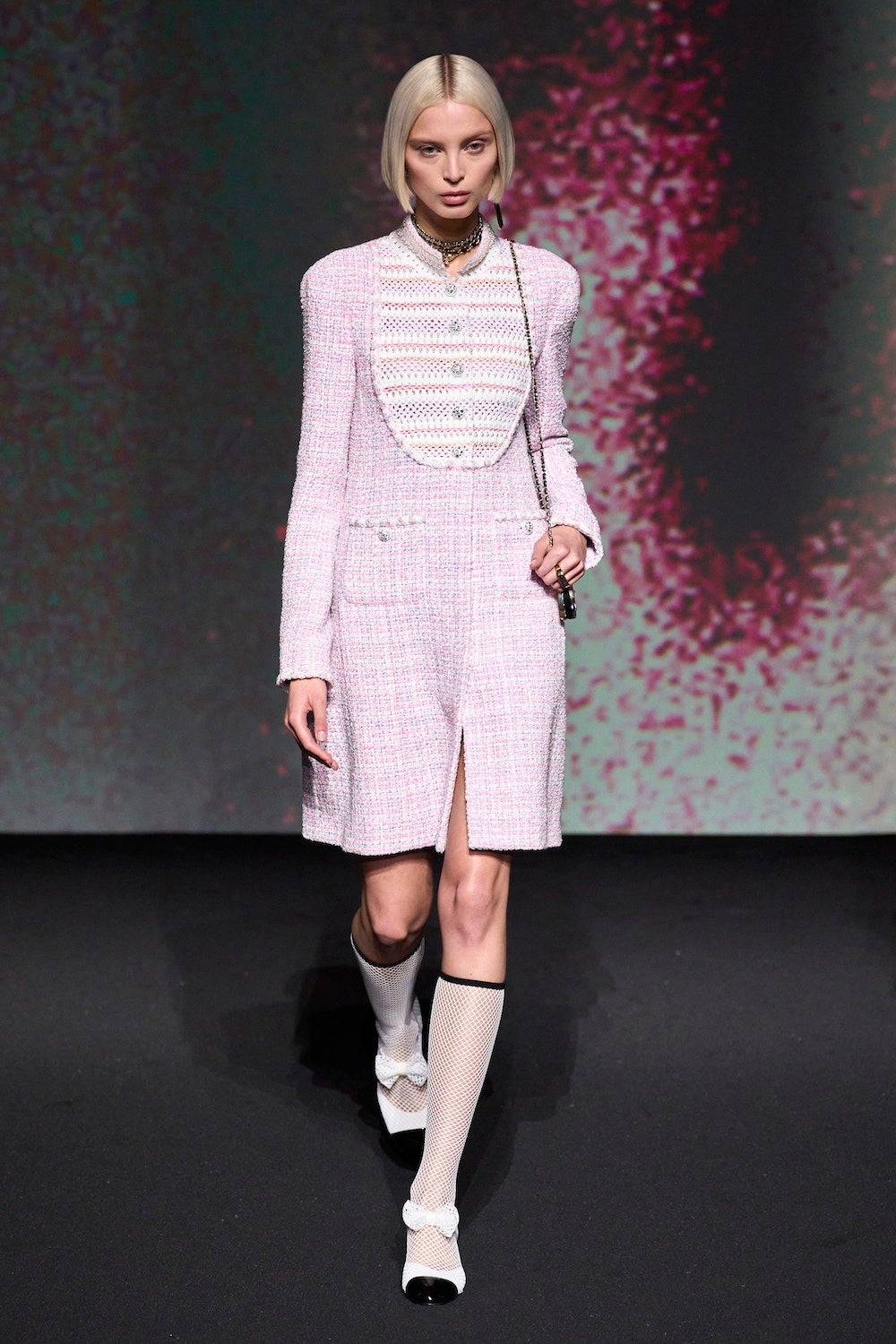 LAUNCHMETRICS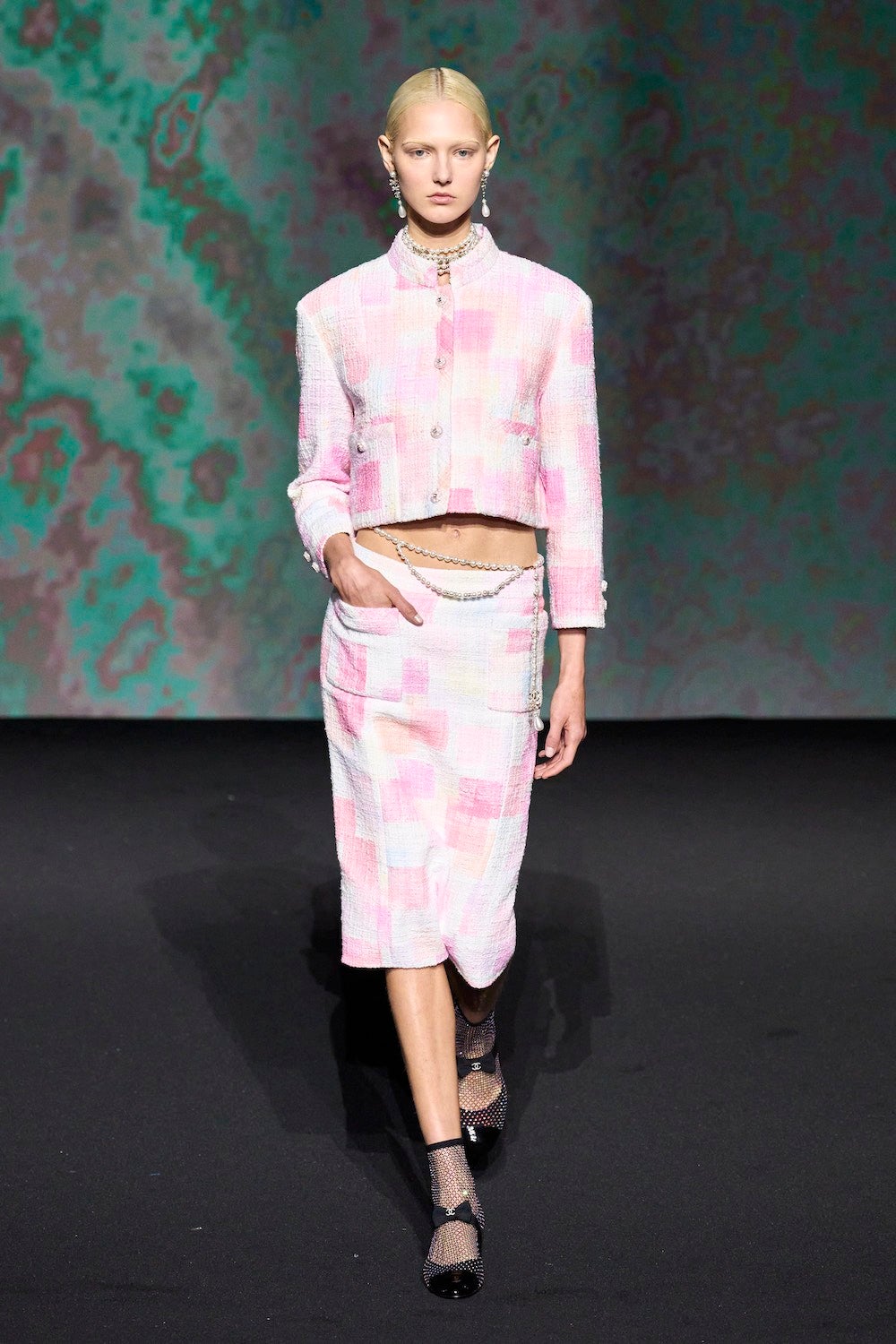 CHANEL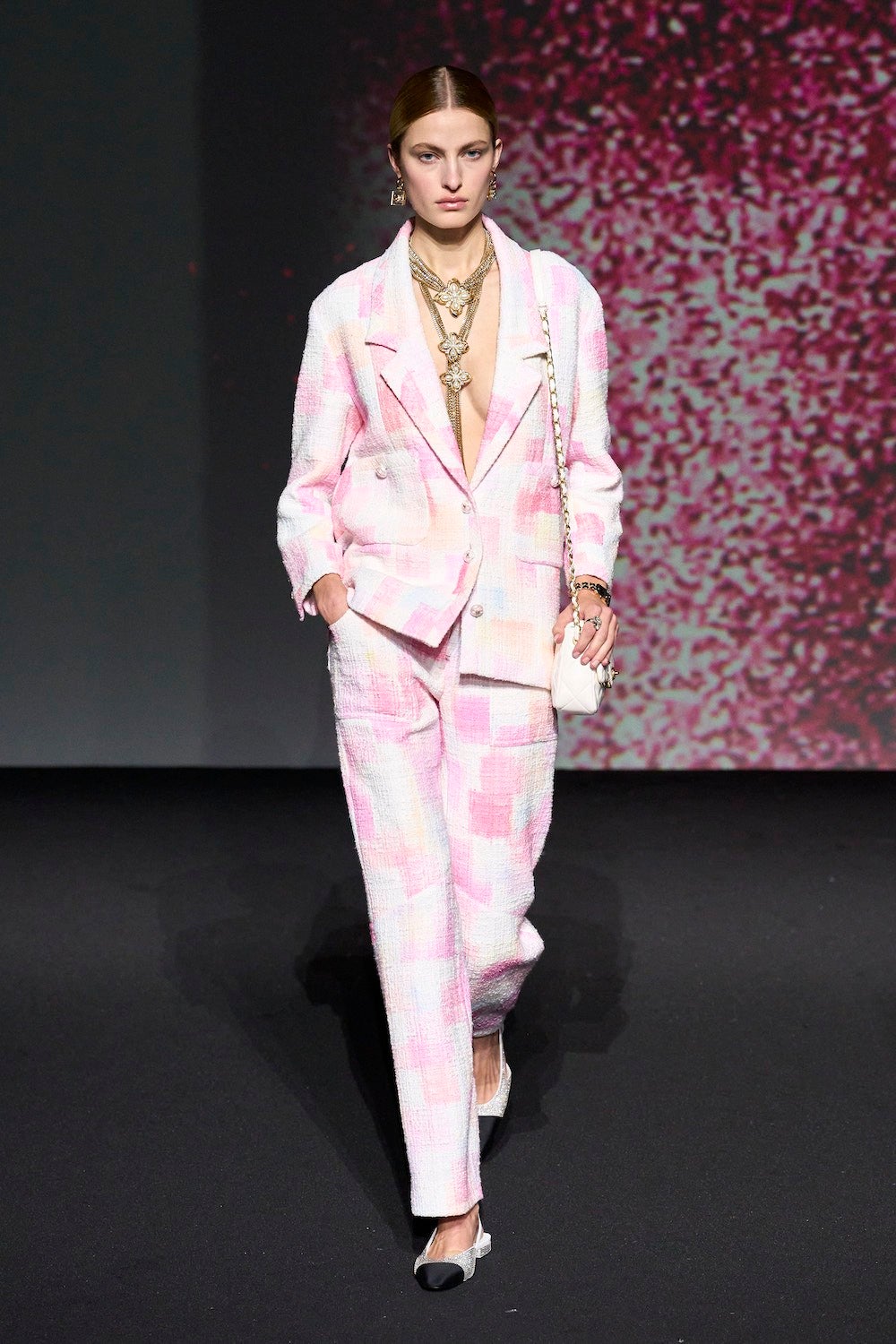 LAUNCHMETRICS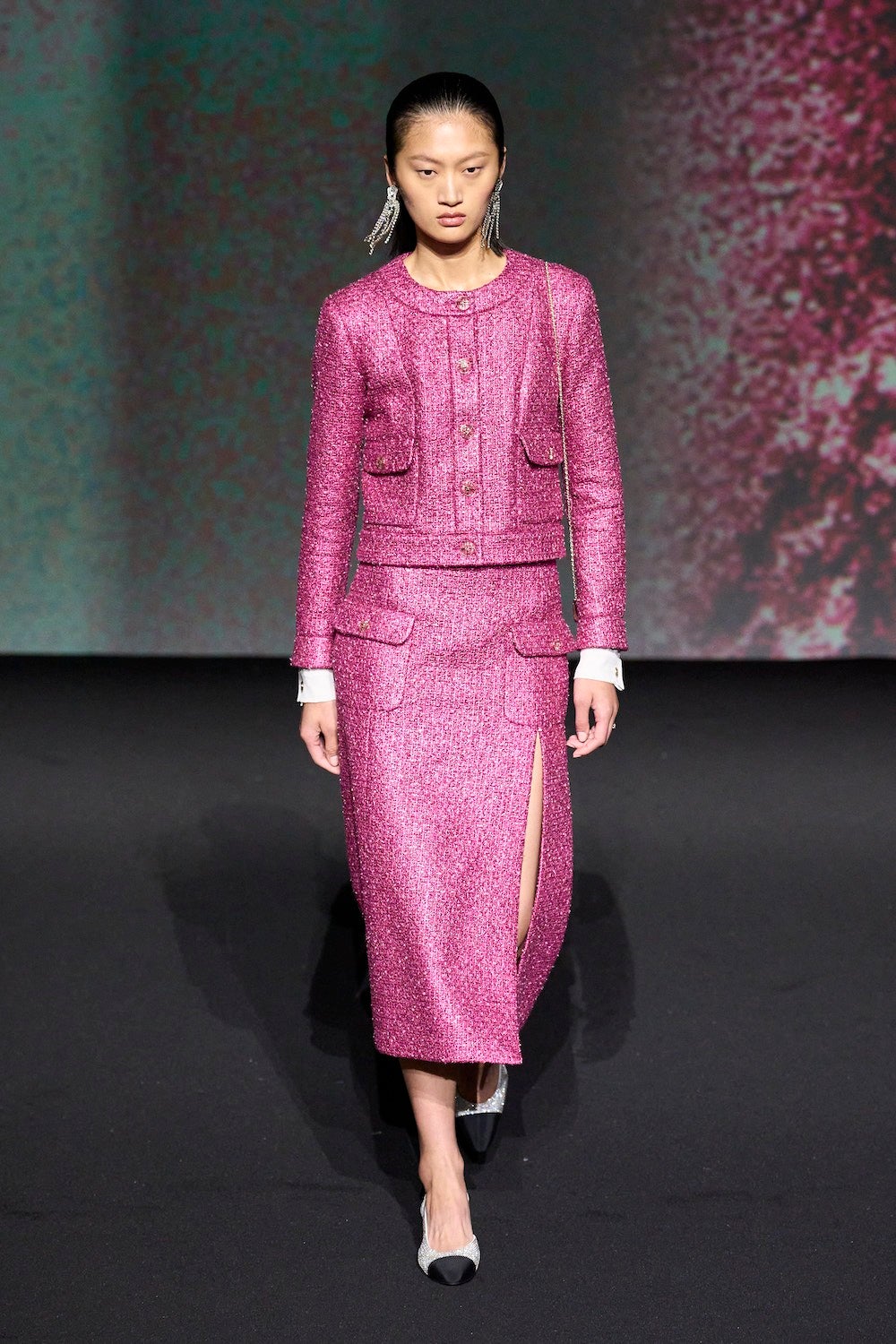 CHANEL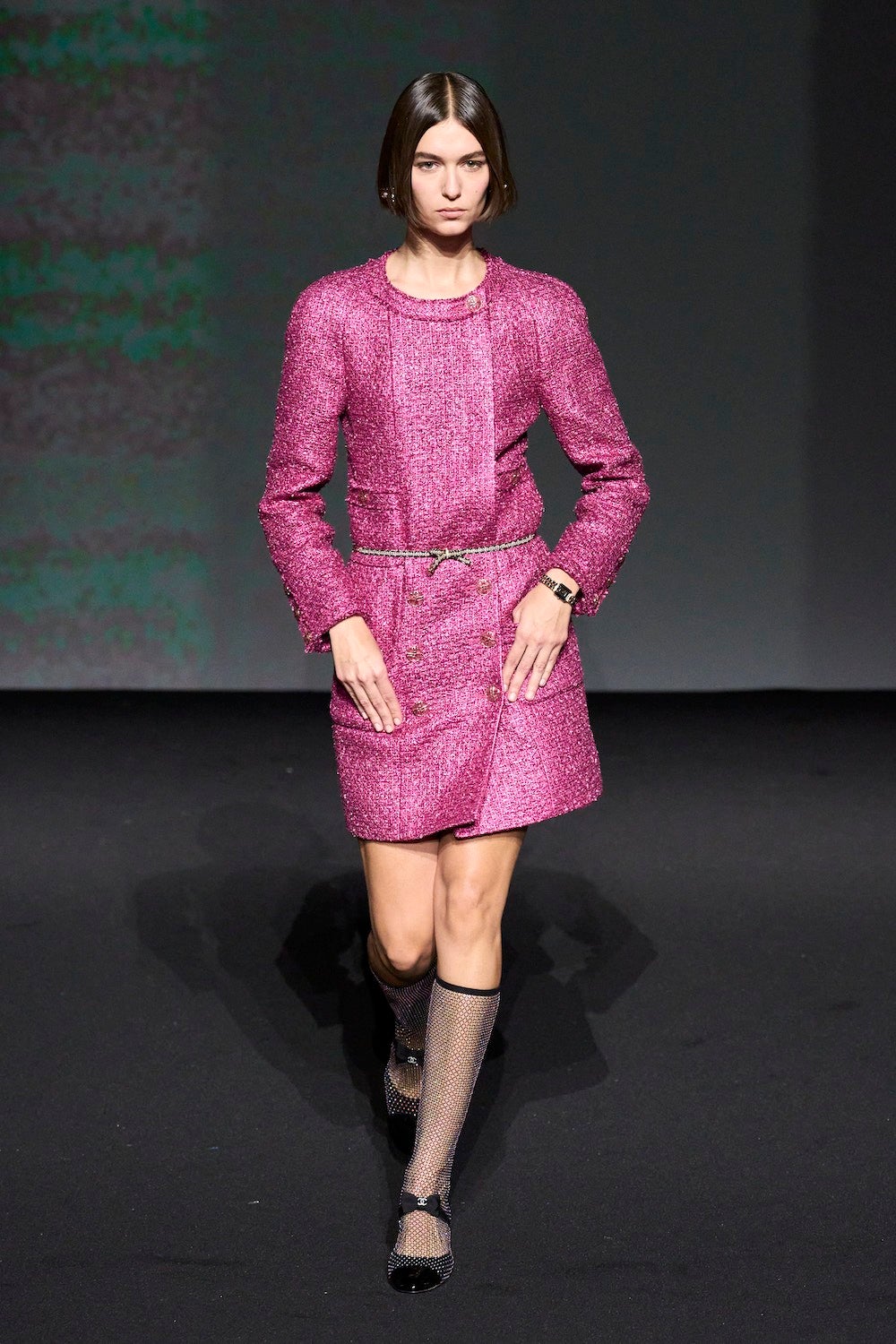 LAUNCHMETRICS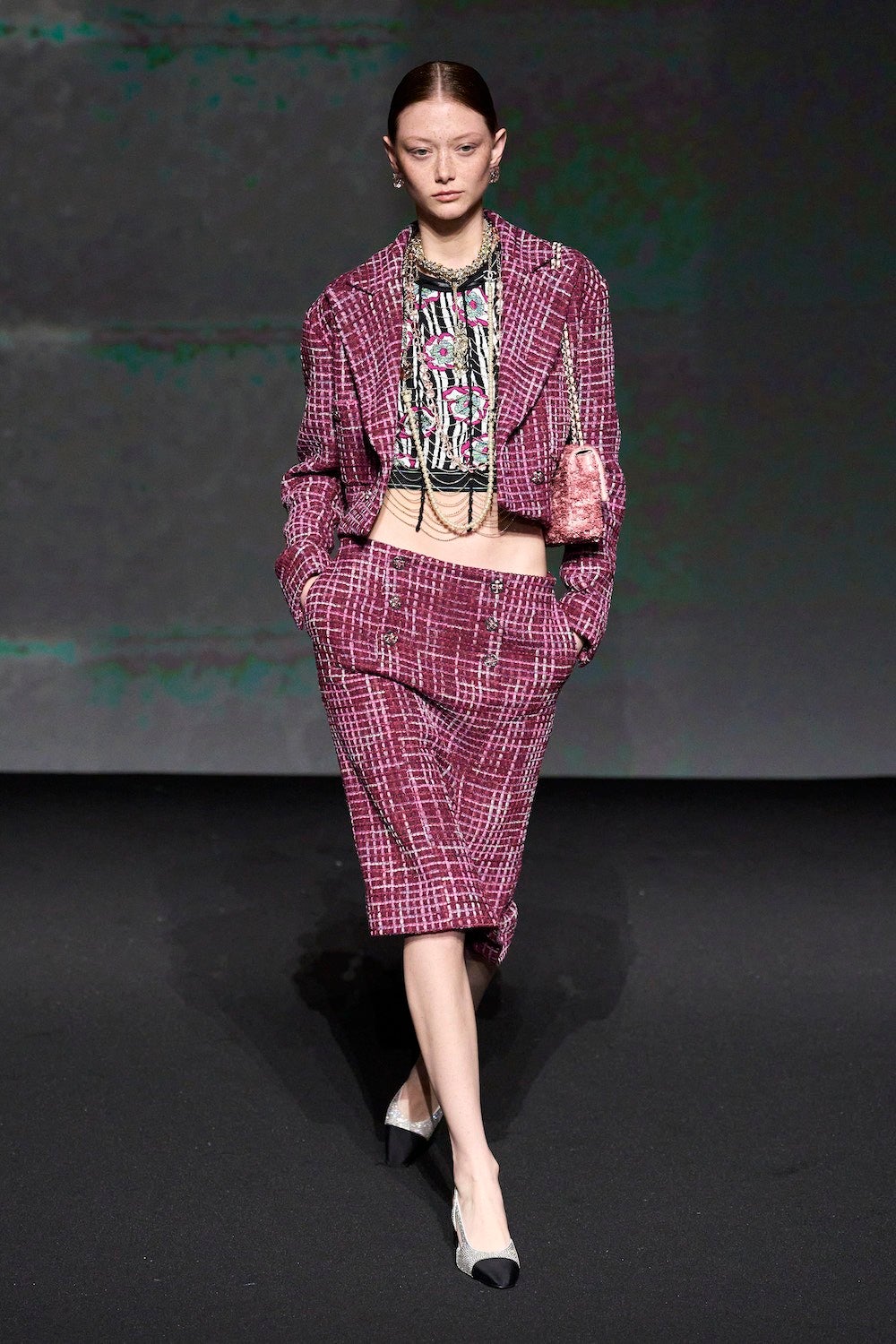 CHANEL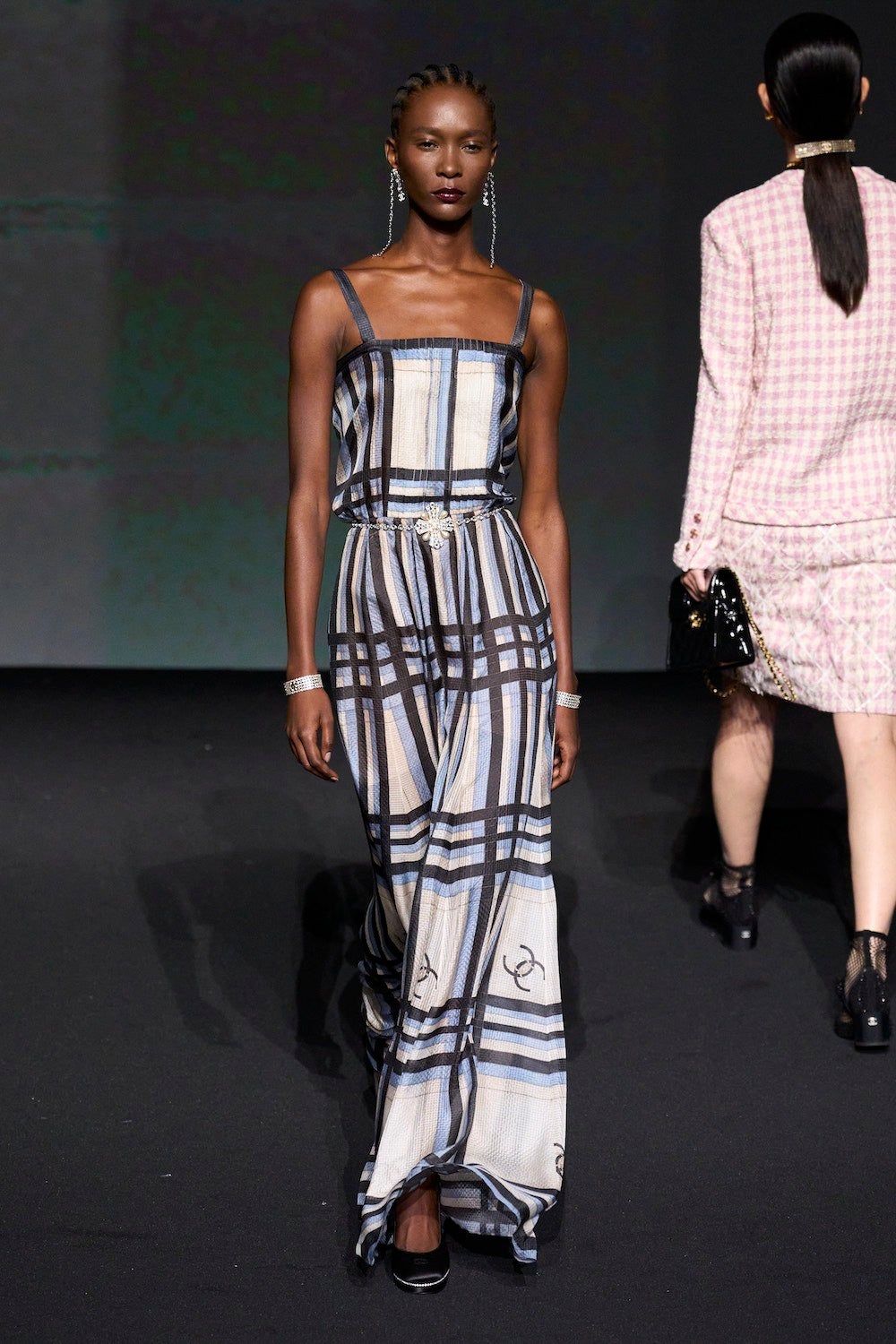 LAUNCHMETRICS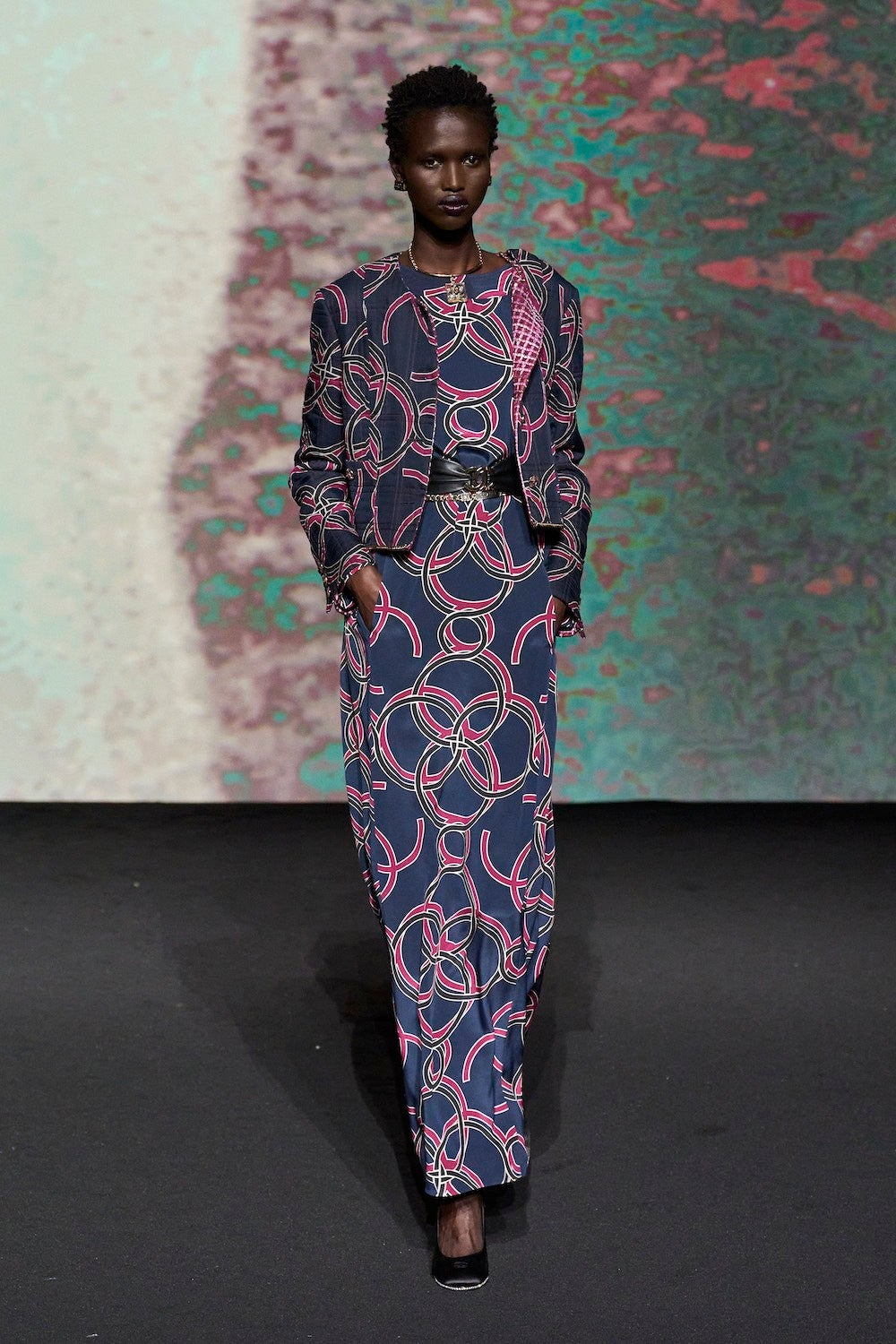 CHANEL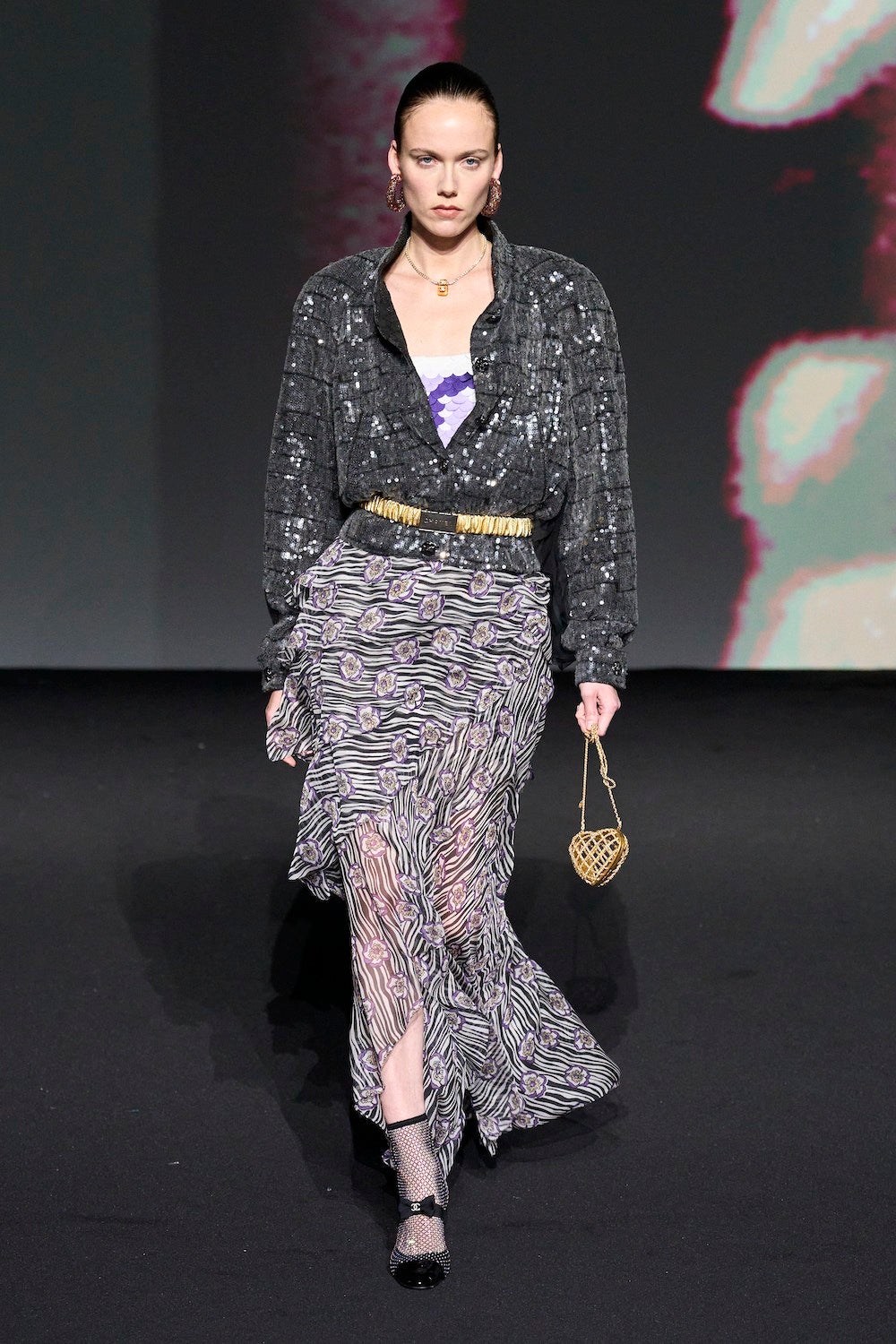 LAUNCHMETRICS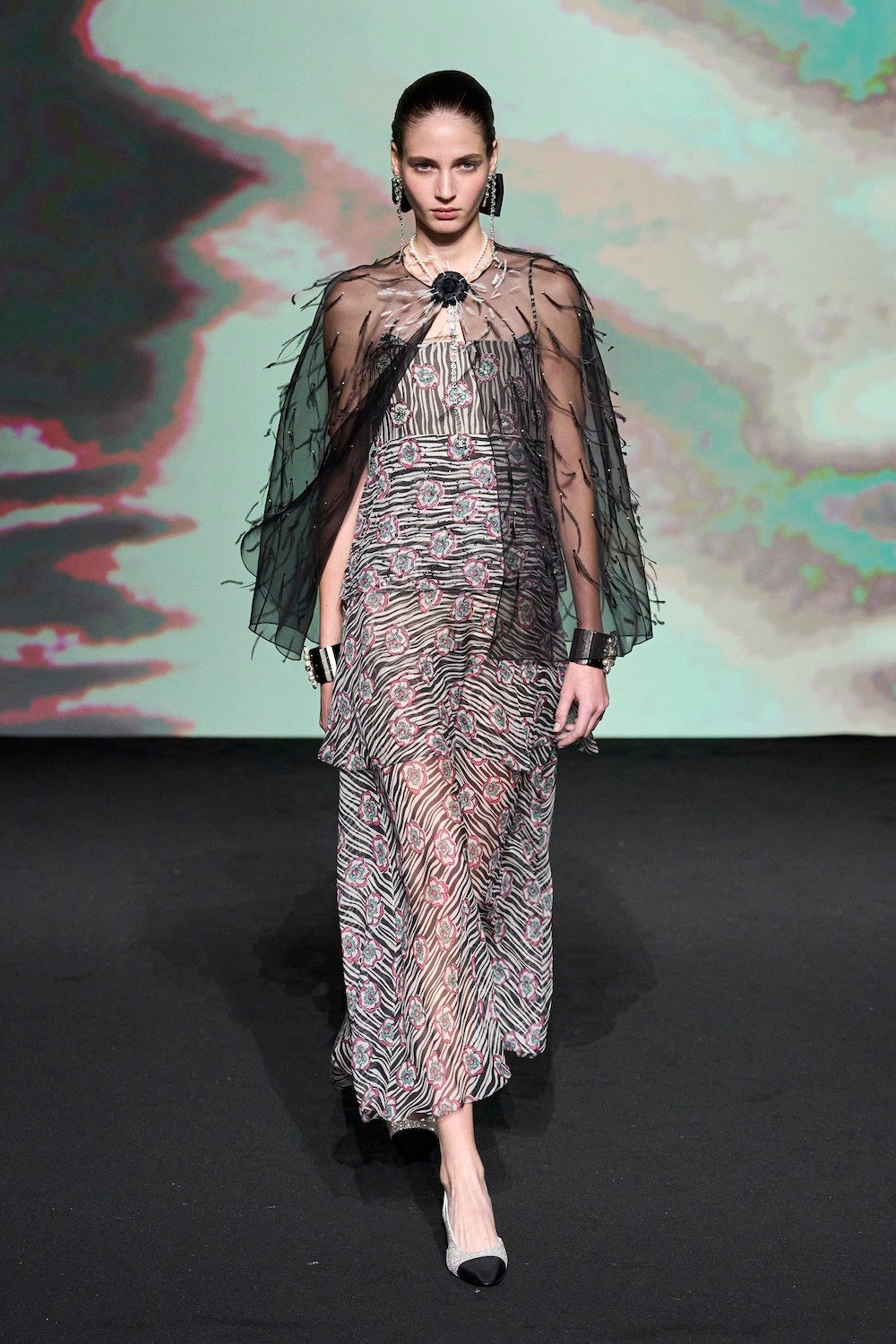 CHANEL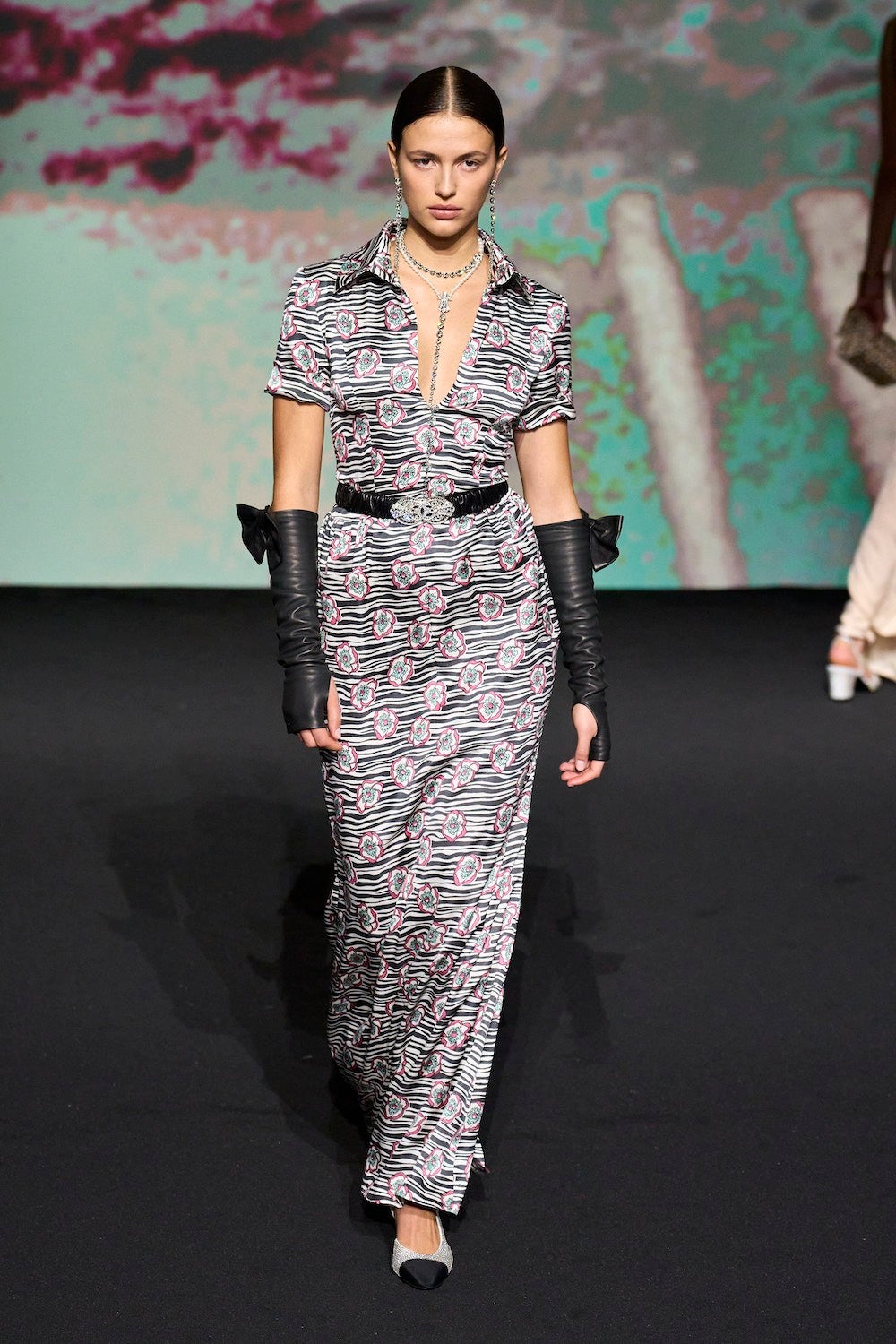 LAUNCHMETRICS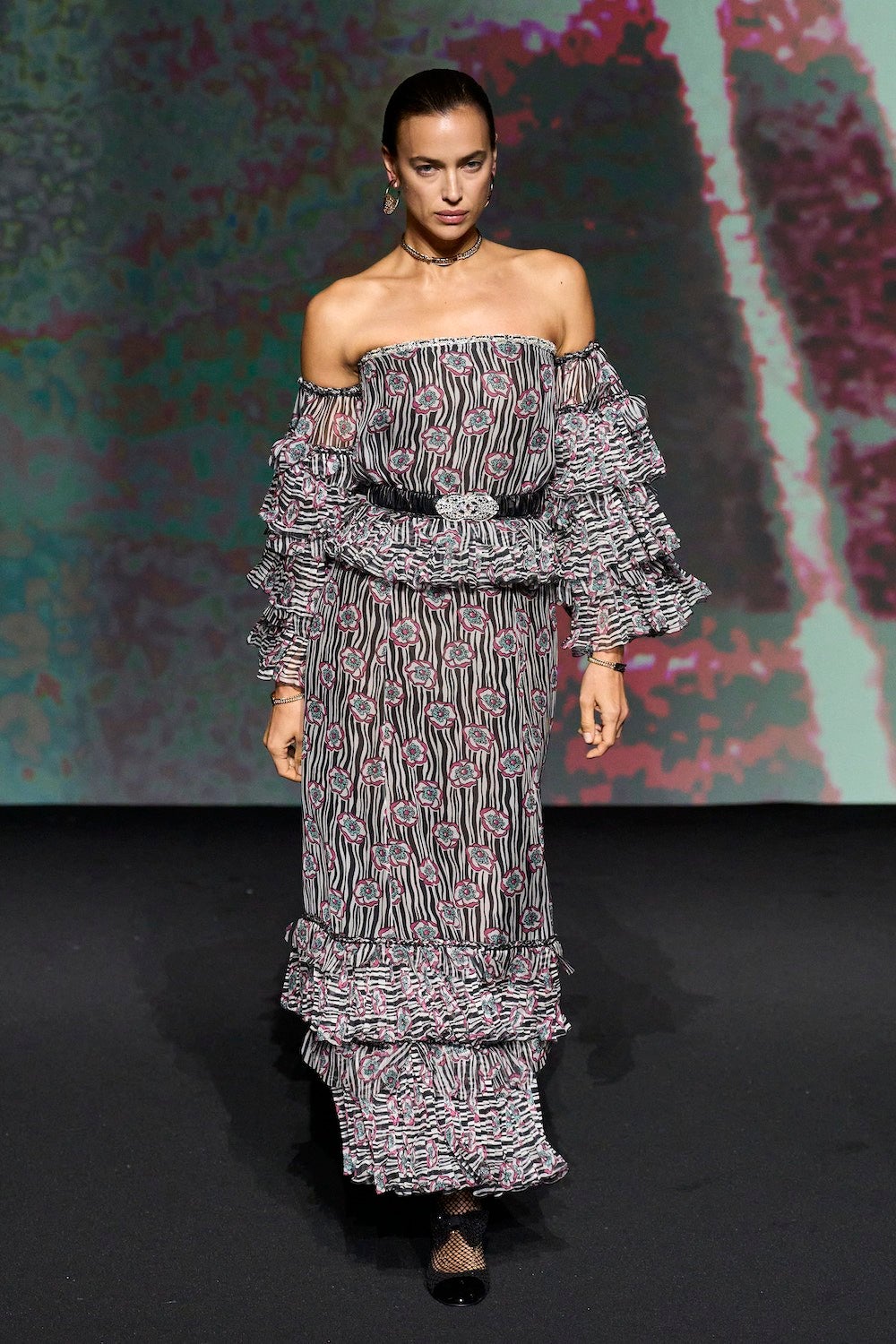 CHANEL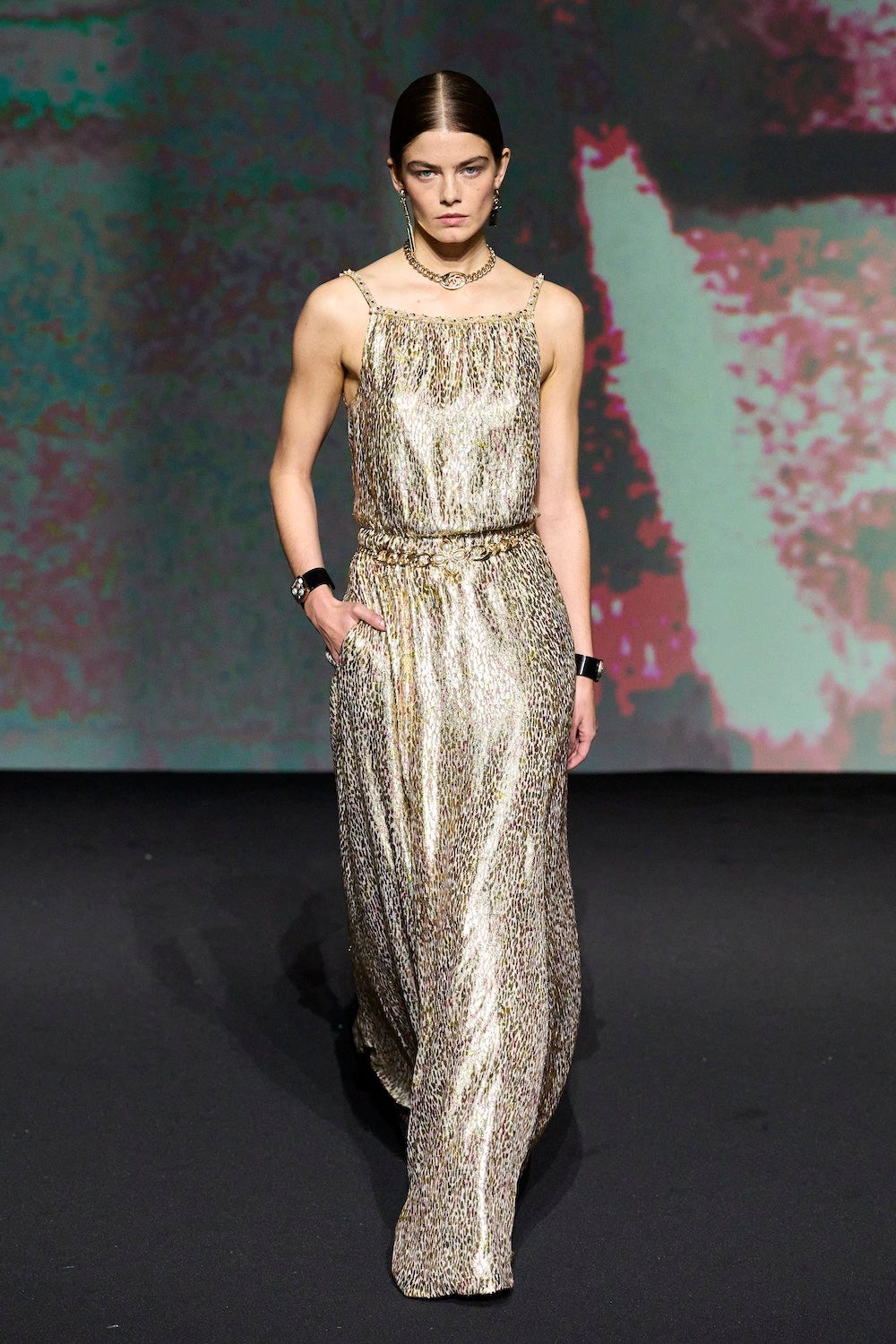 LAUNCHMETRICS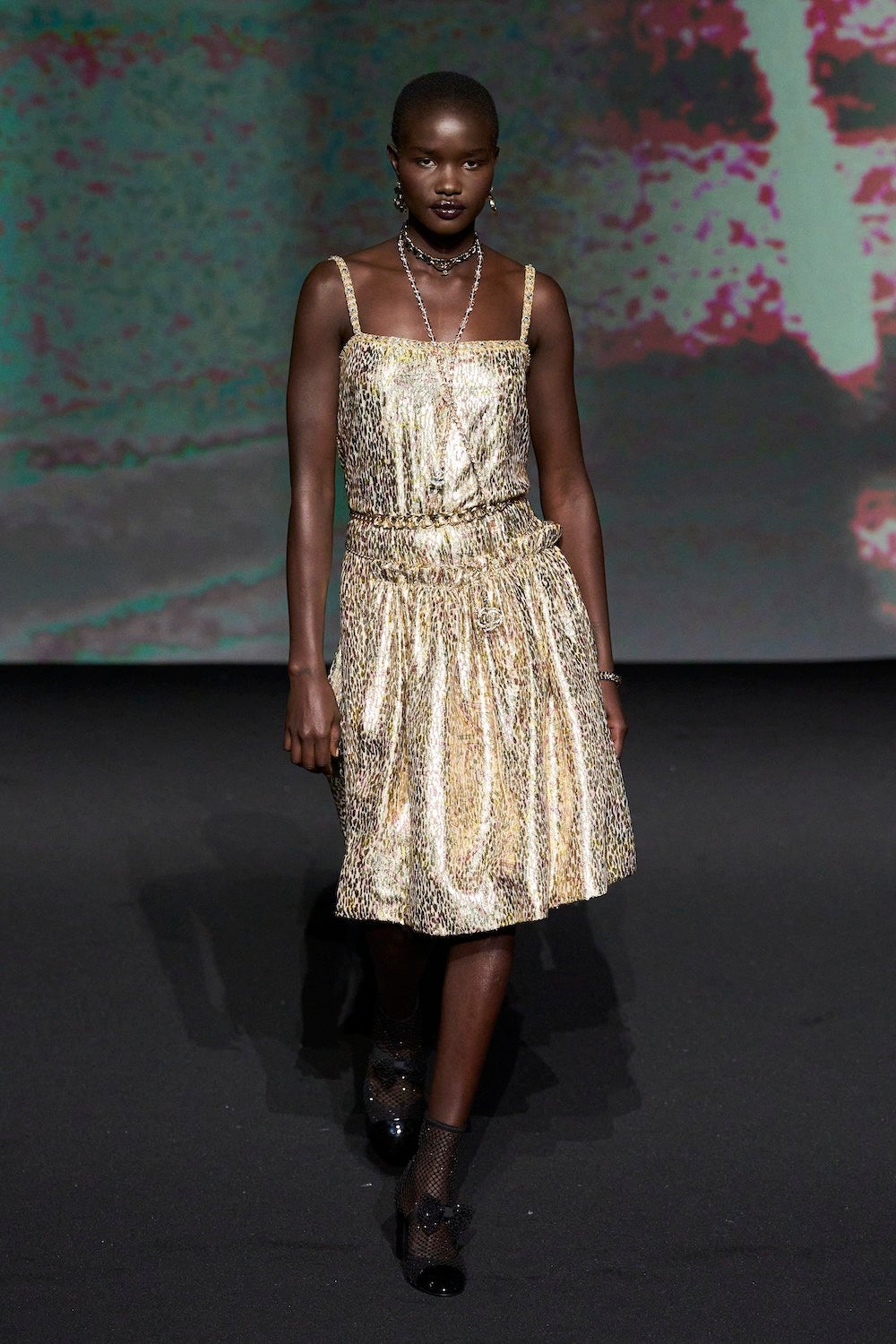 CHANEL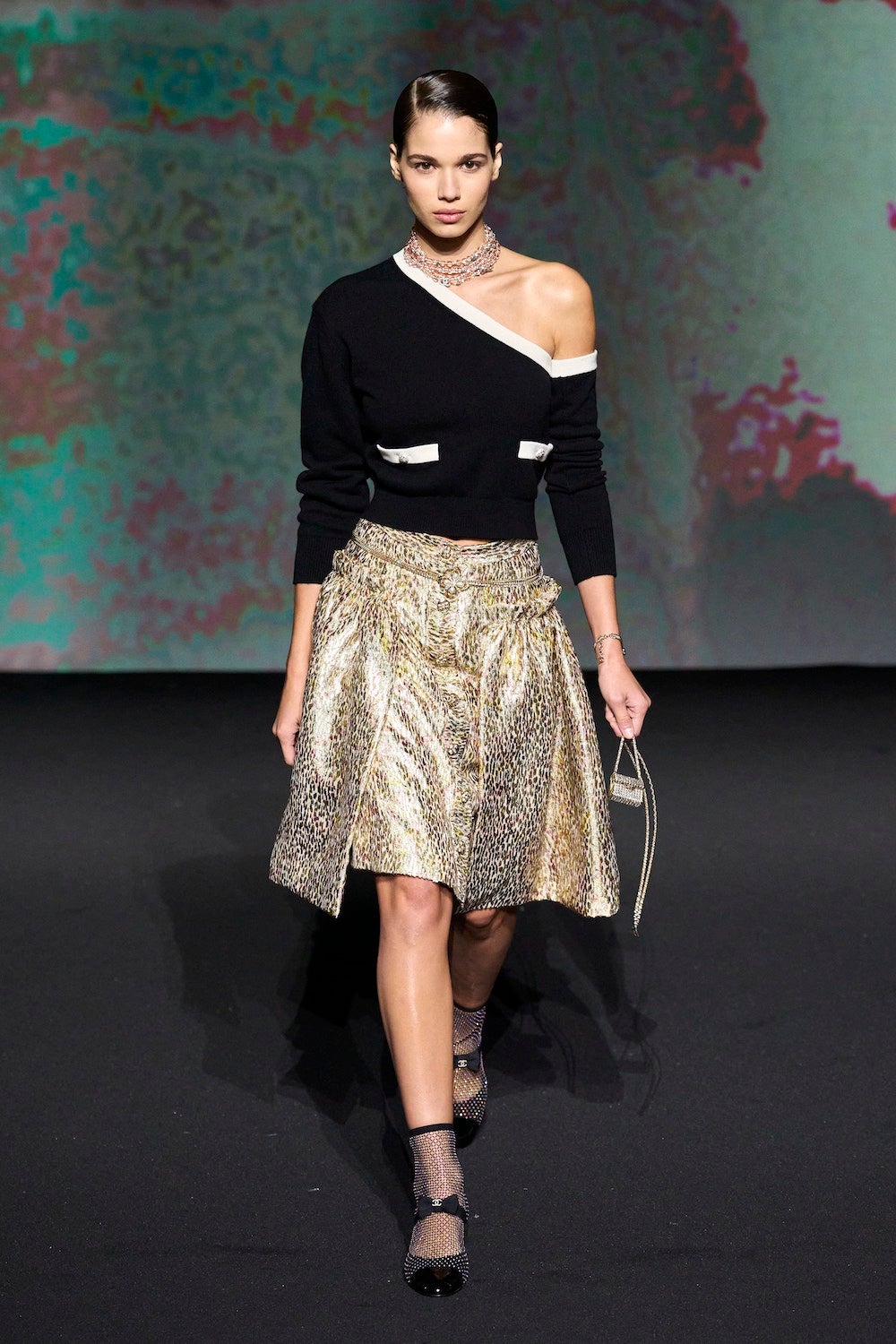 LAUNCHMETRICS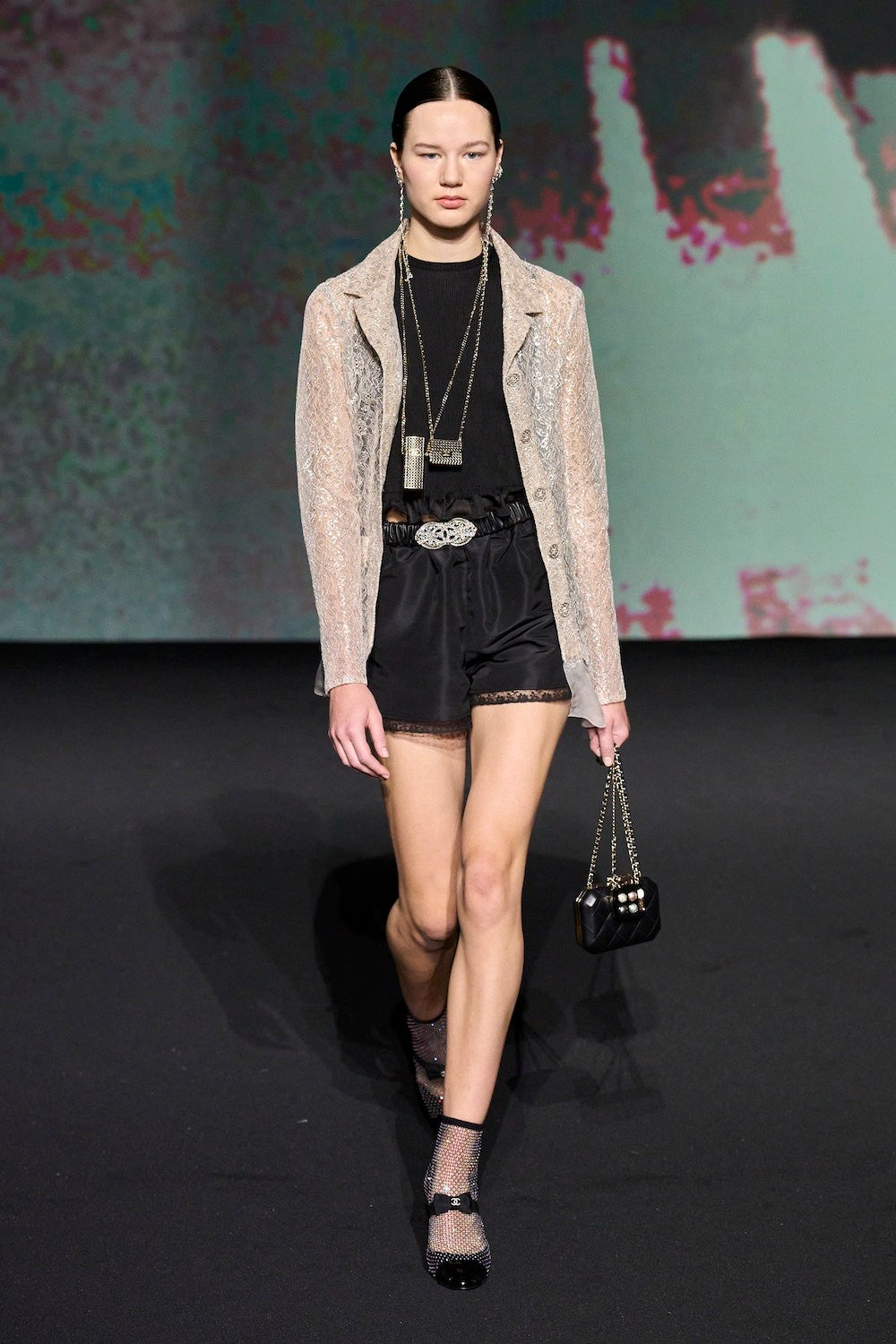 CHANEL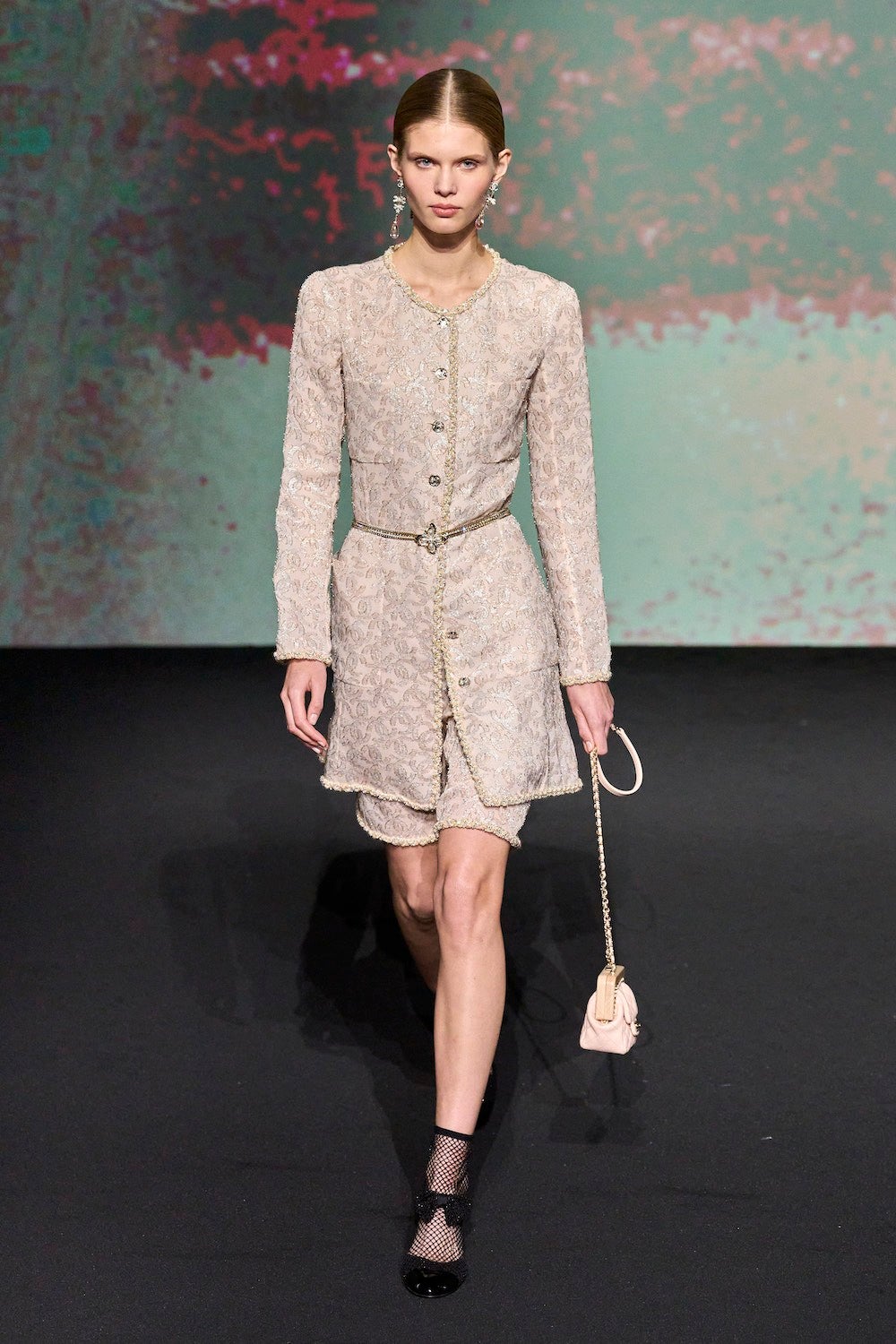 LAUNCHMETRICS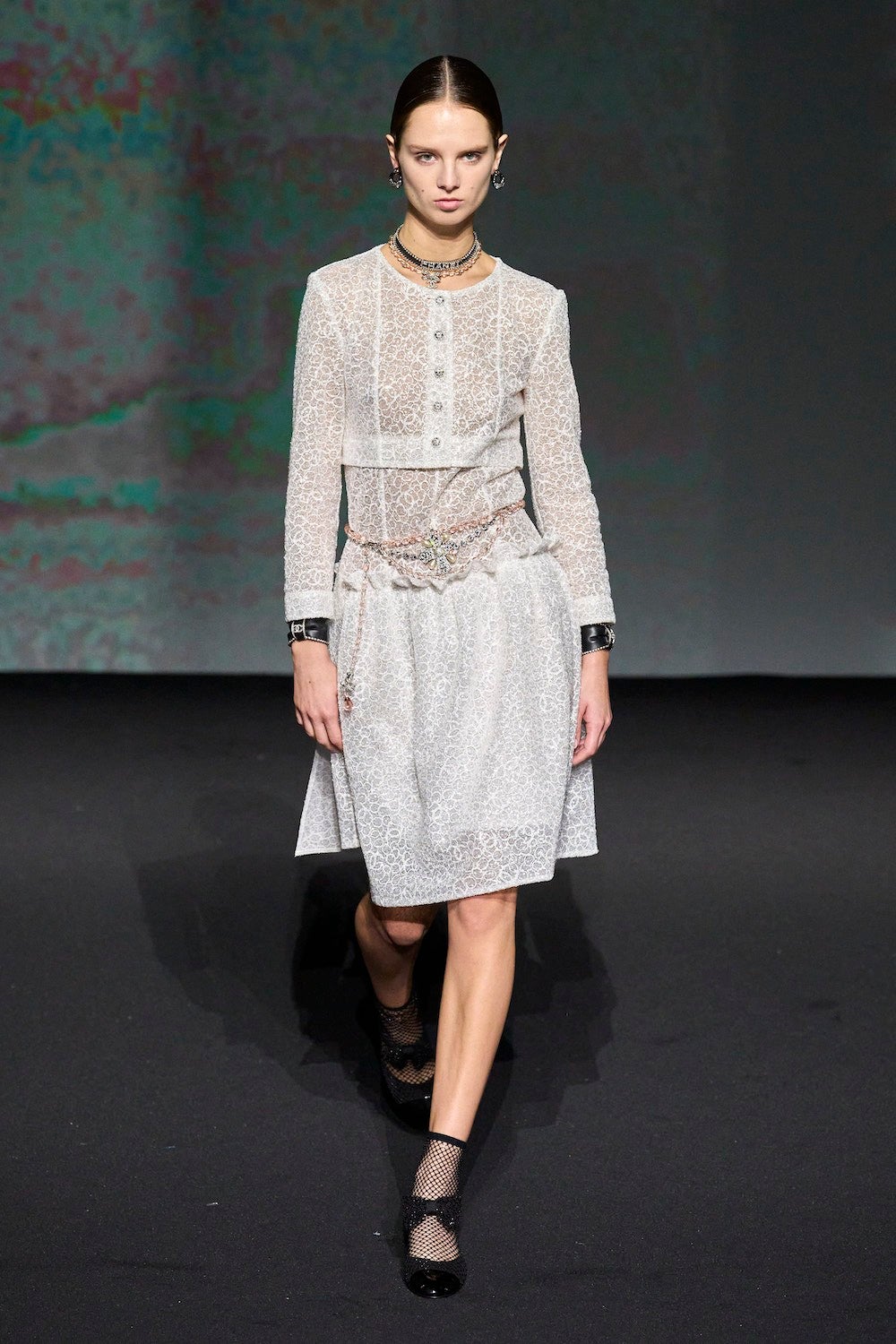 CHANEL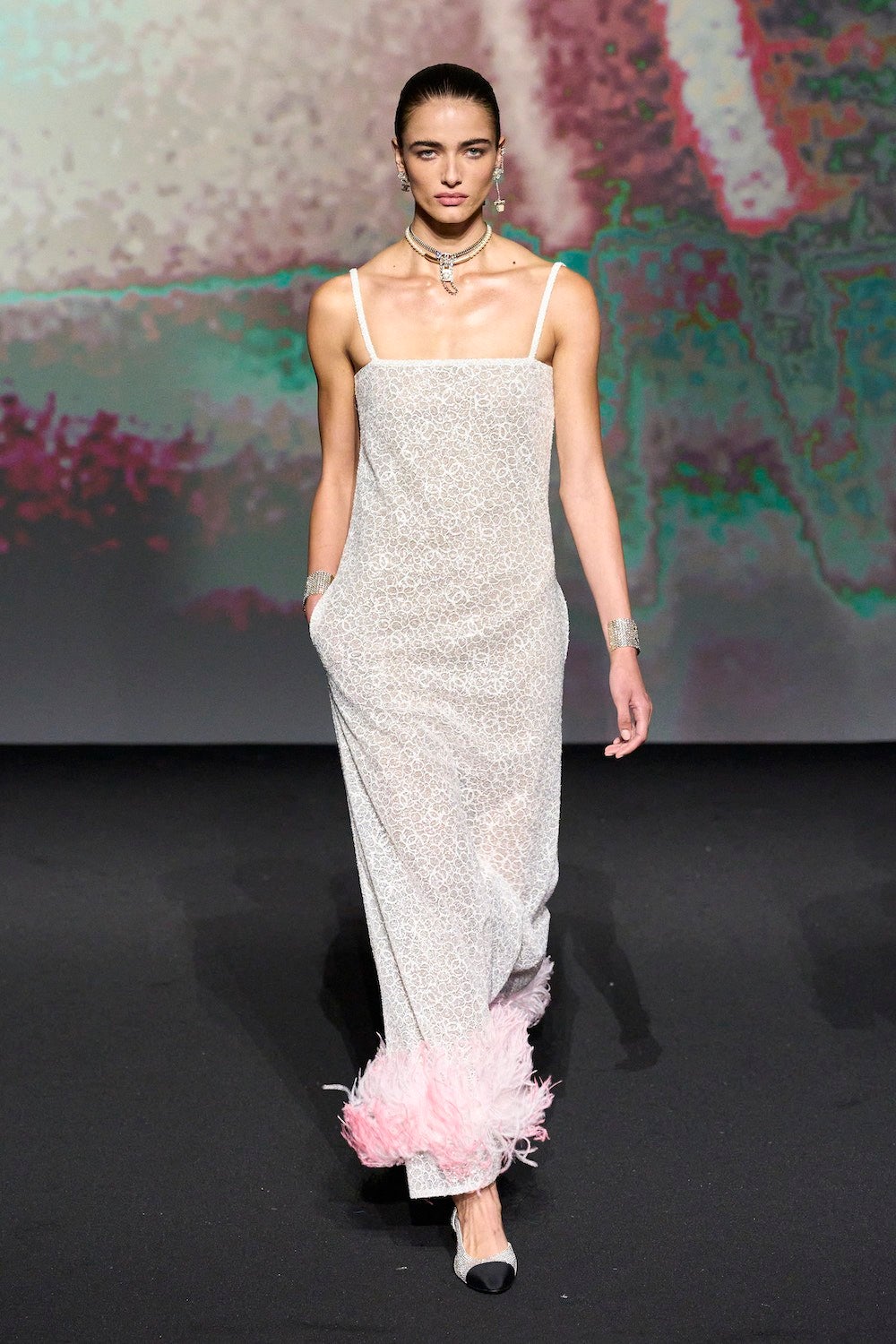 LAUNCHMETRICS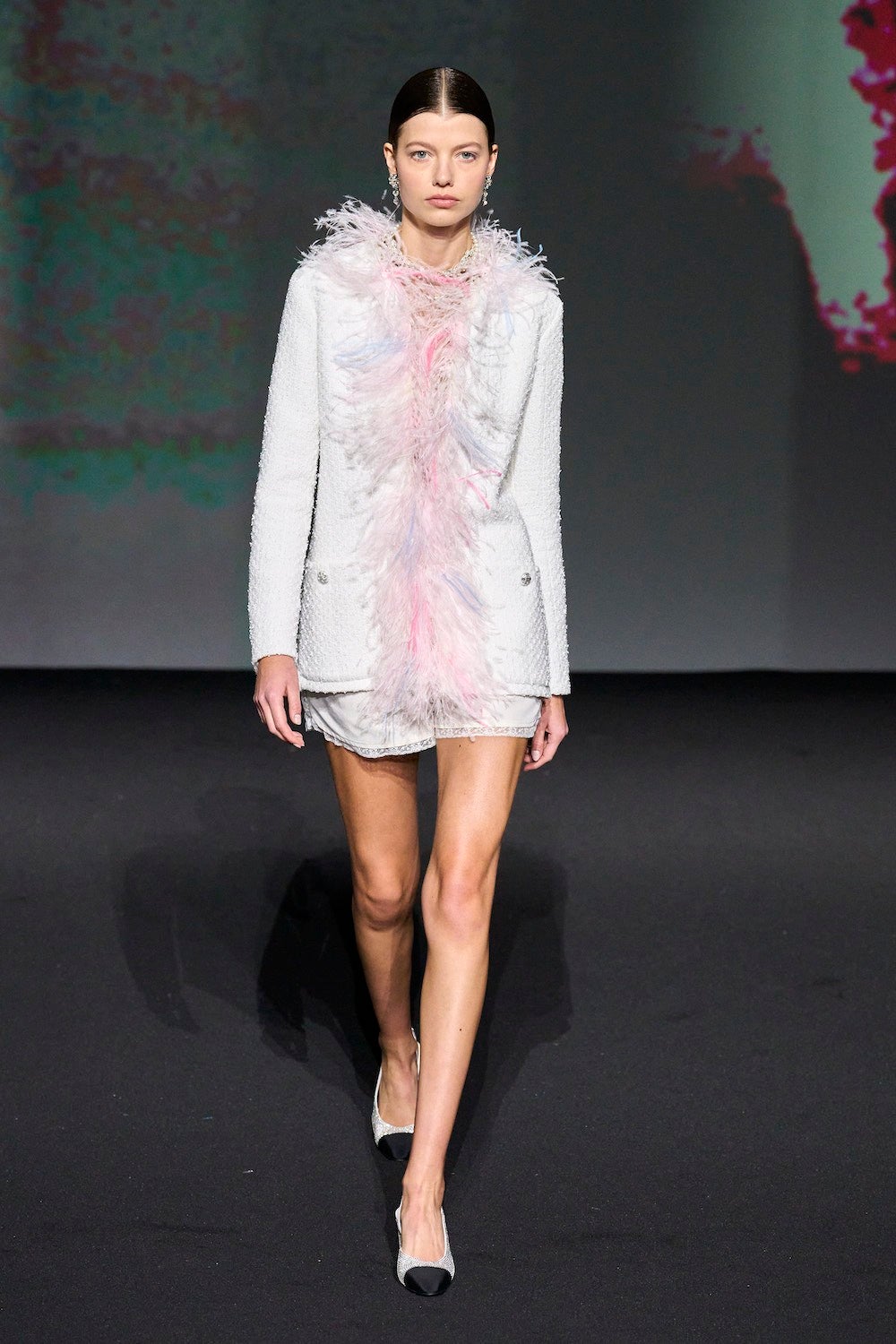 CHANEL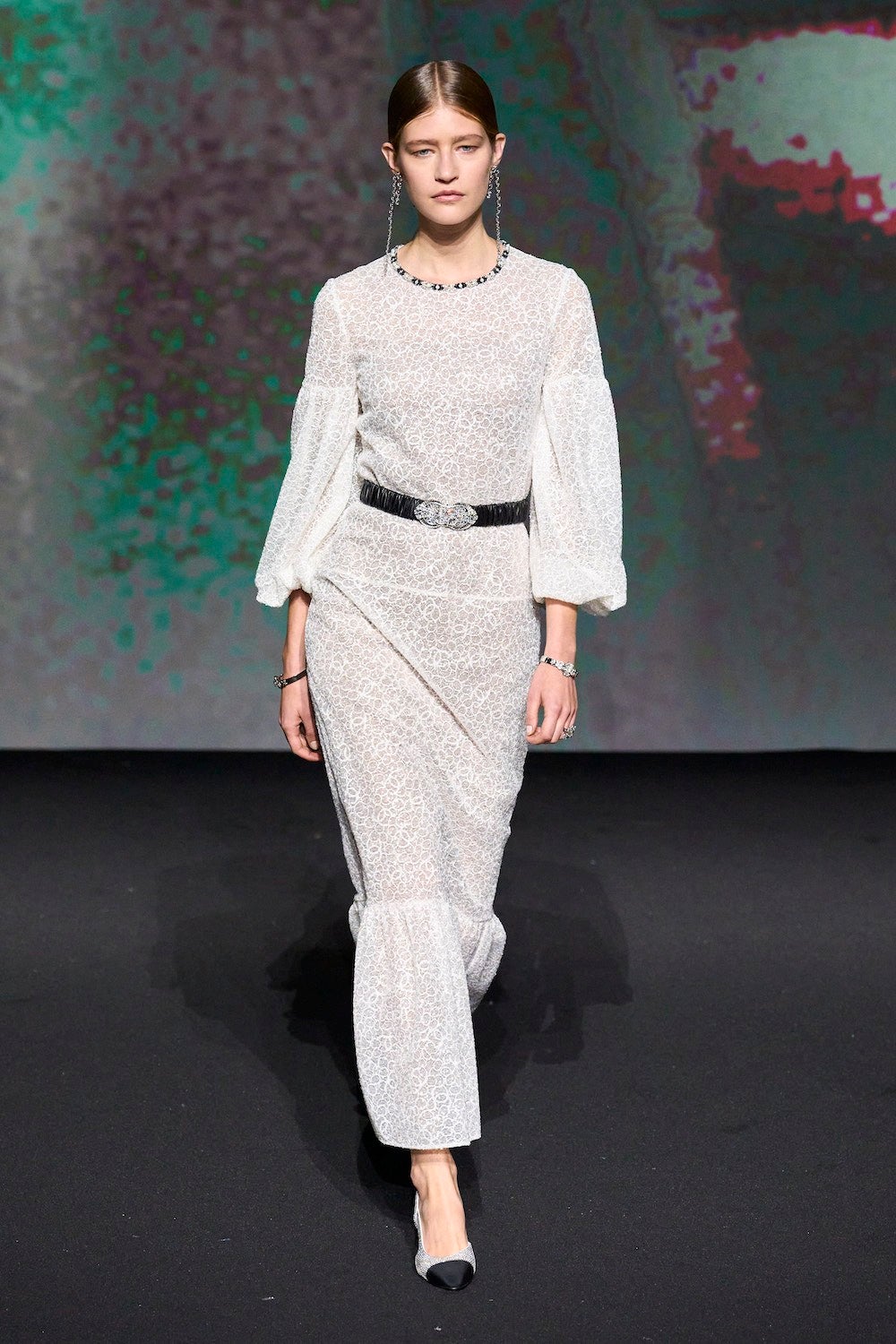 LAUNCHMETRICS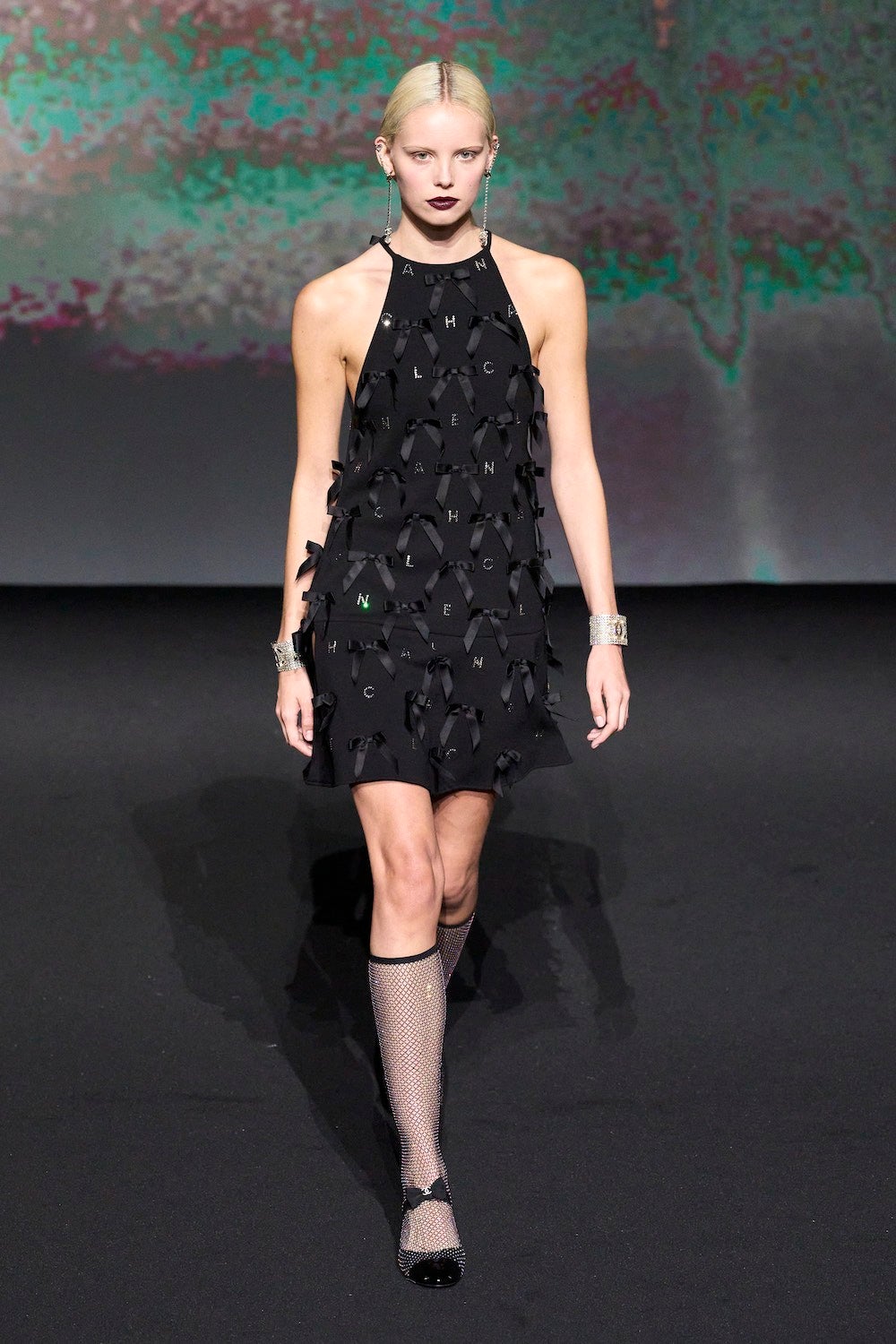 CHANEL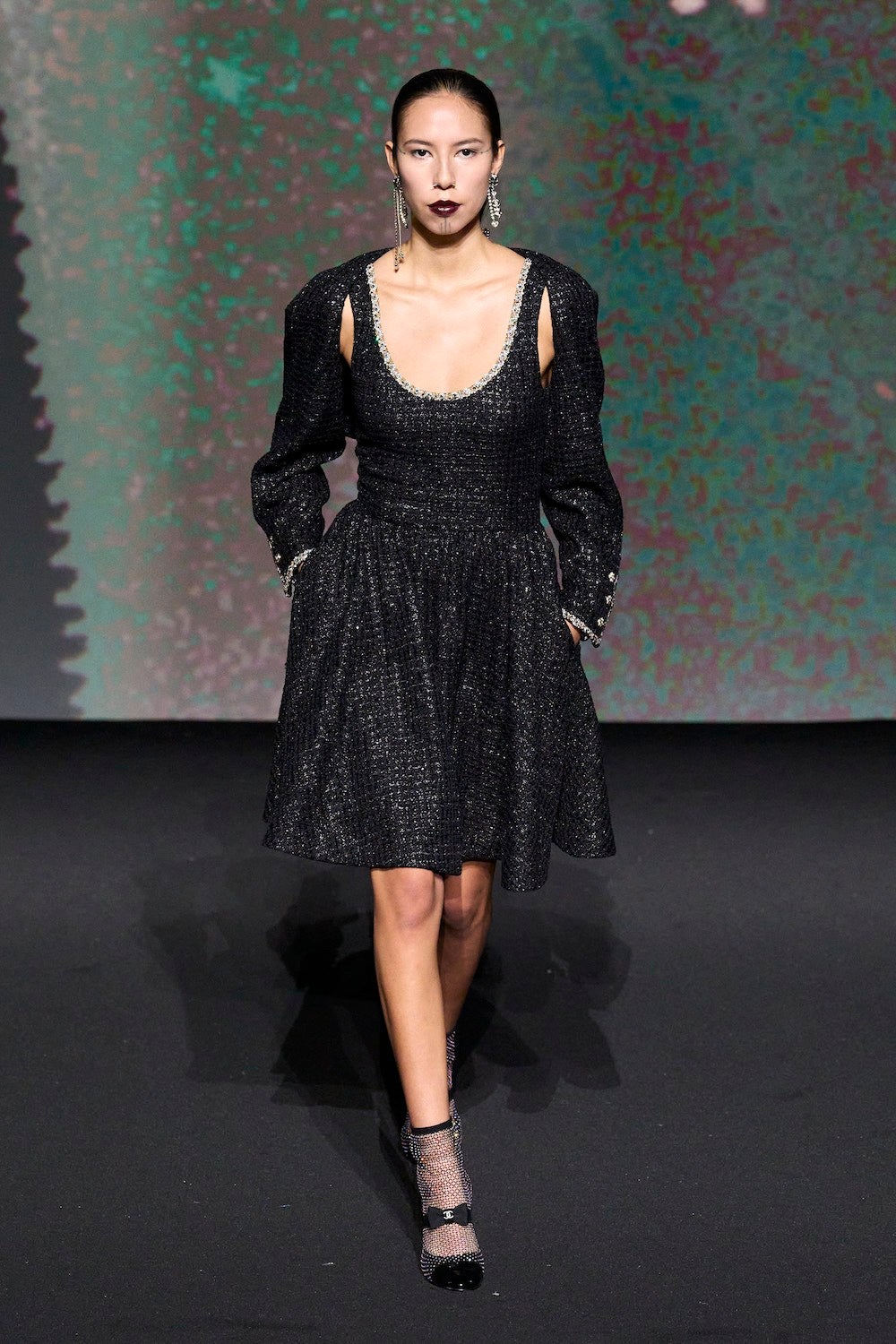 LAUNCHMETRICS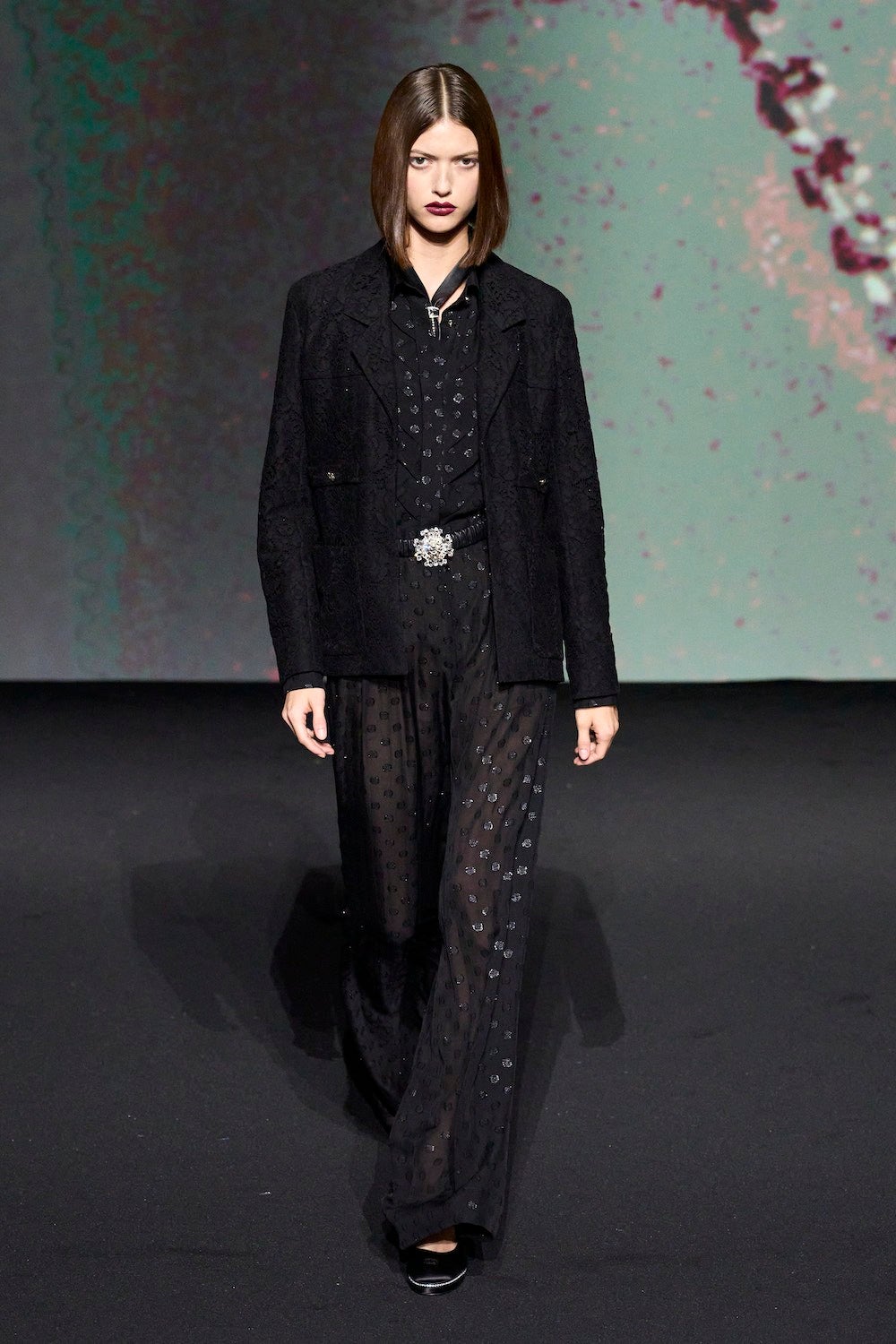 CHANEL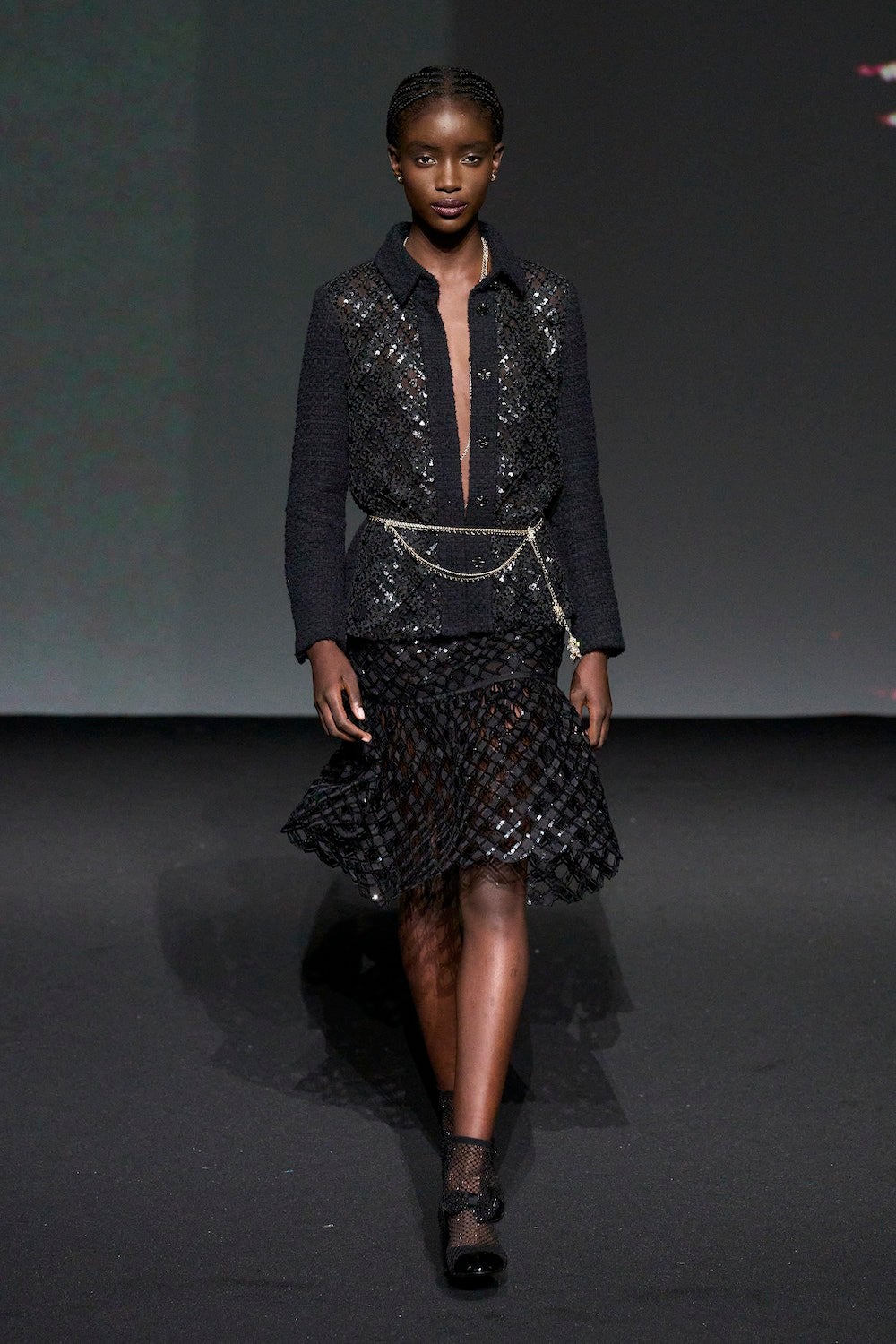 LAUNCHMETRICS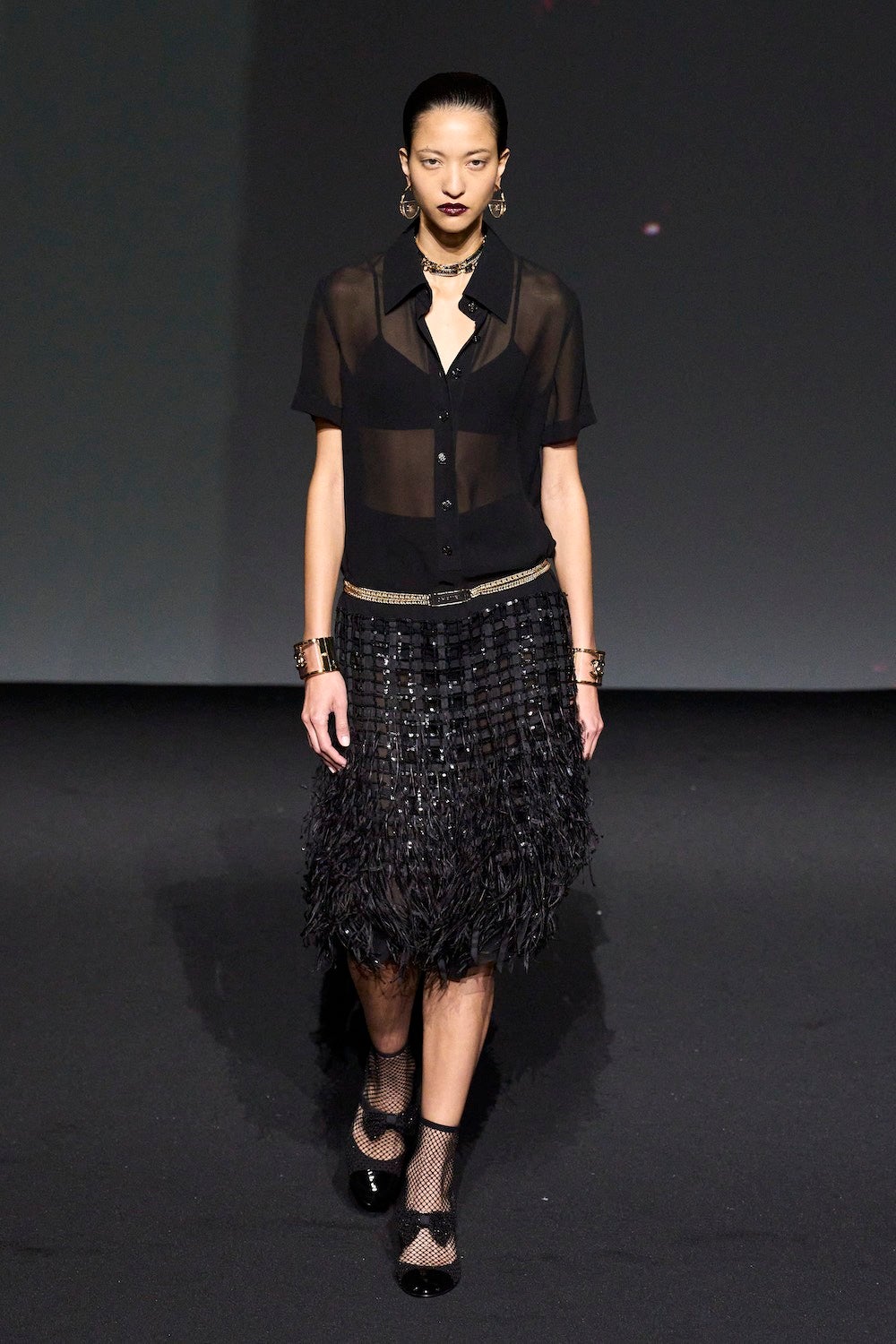 CHANEL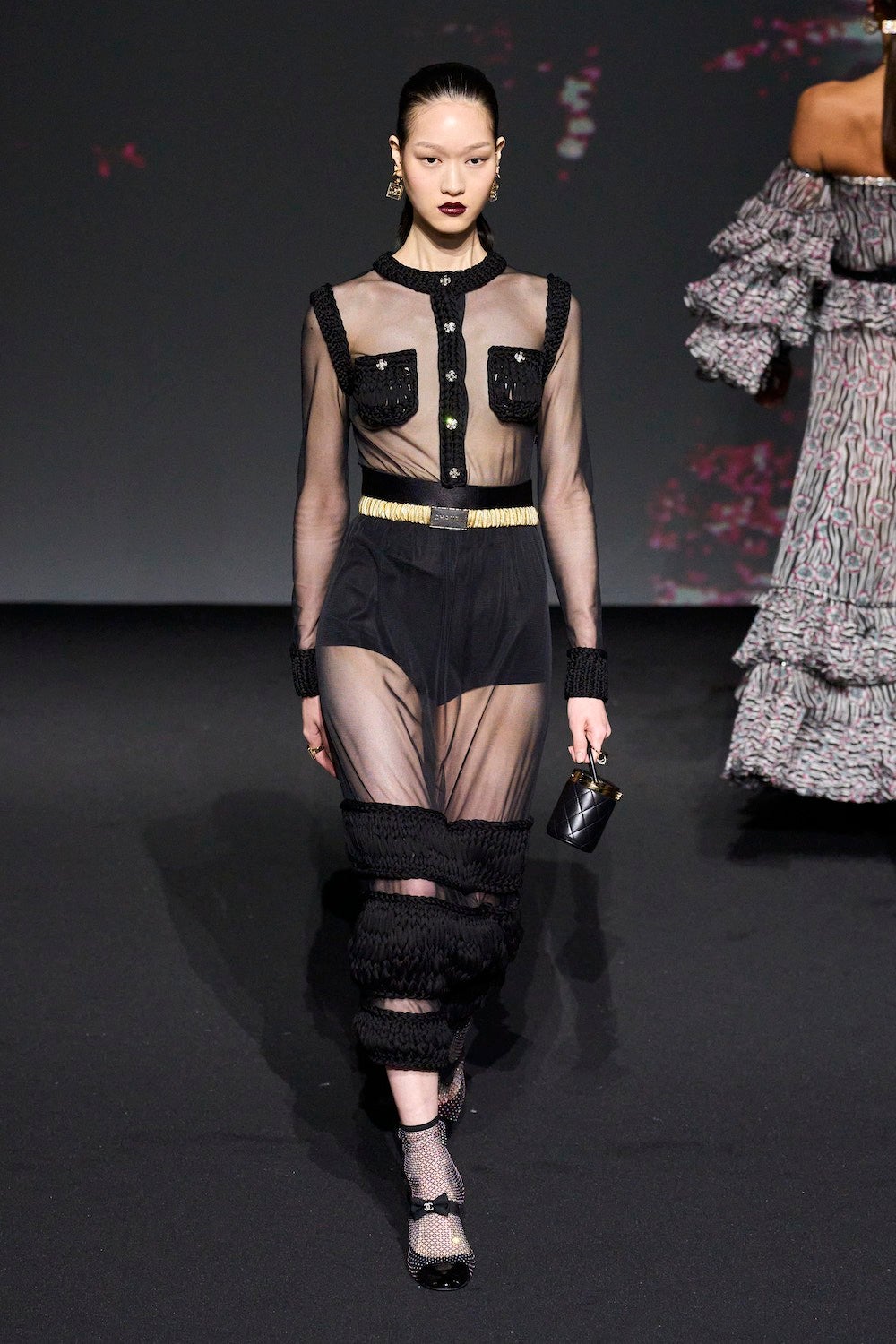 LAUNCHMETRICS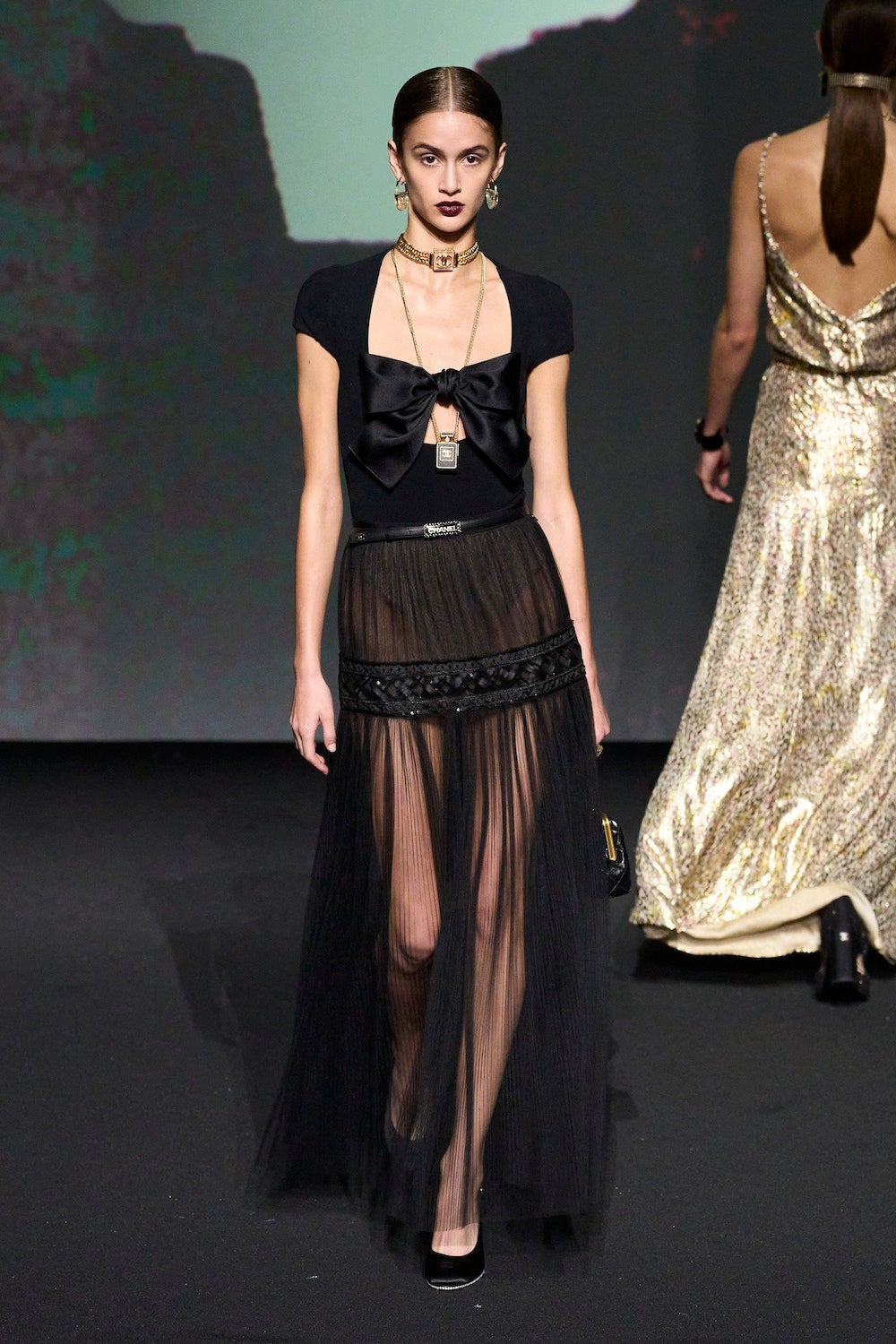 CHANEL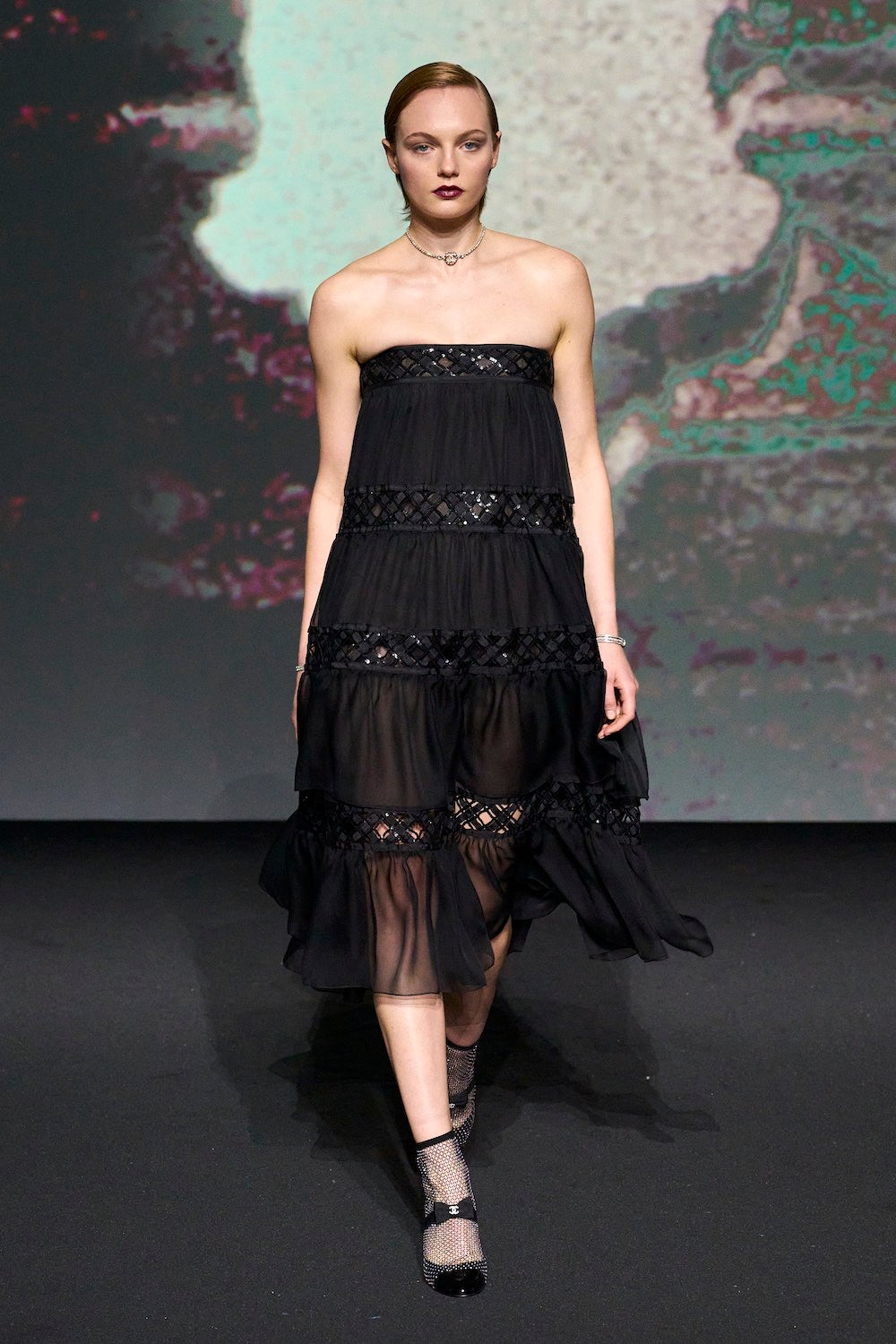 LAUNCHMETRICS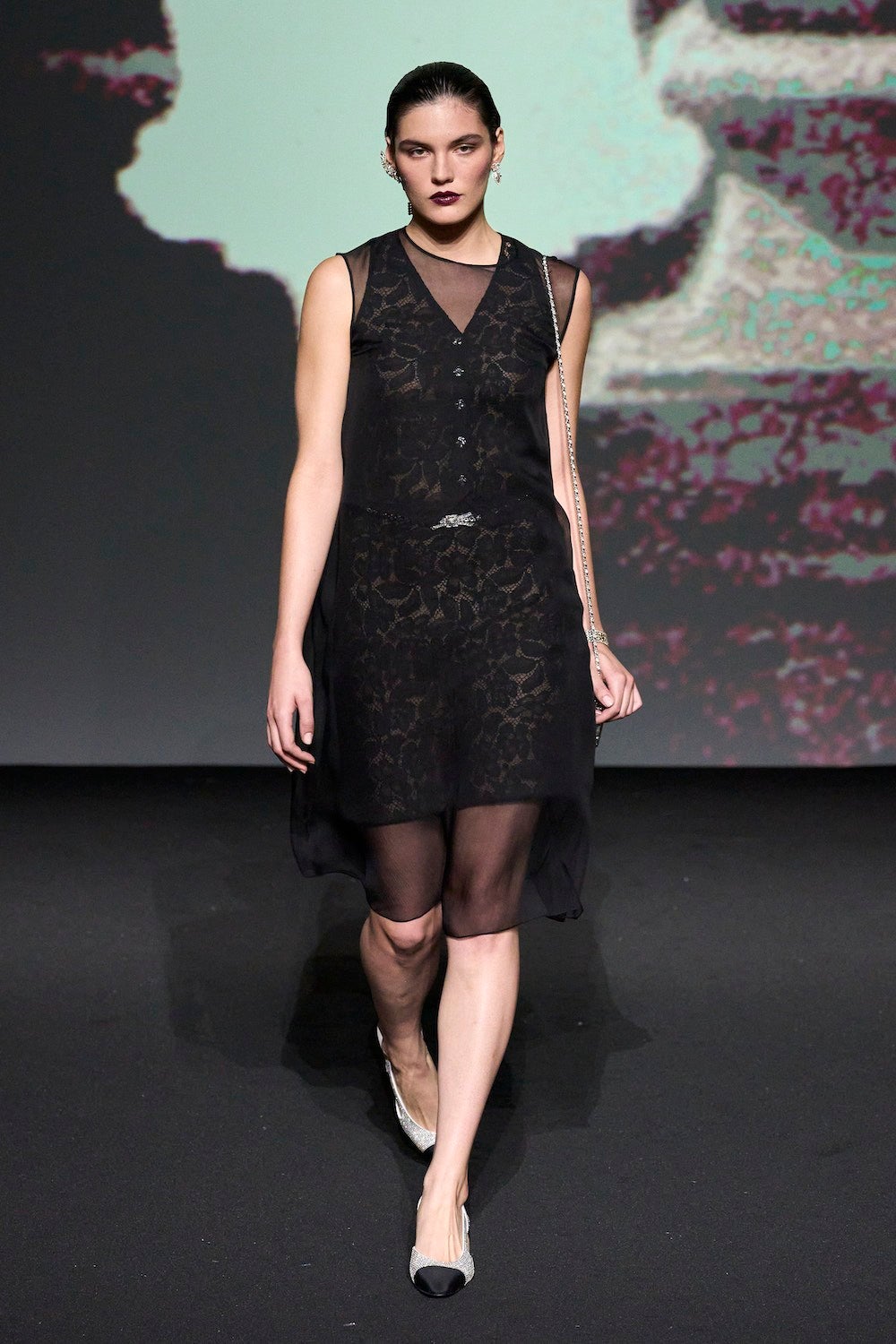 CHANEL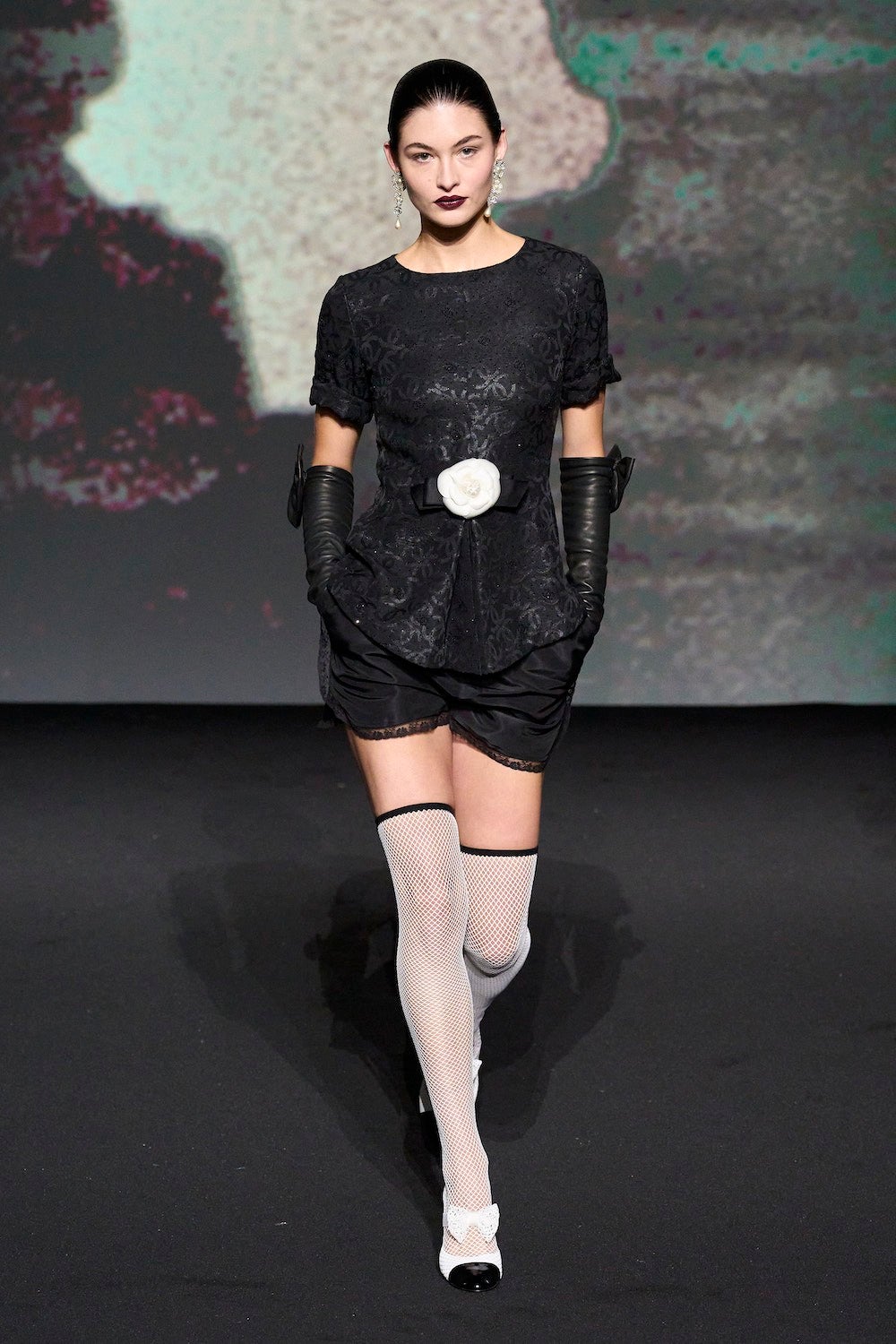 LAUNCHMETRICS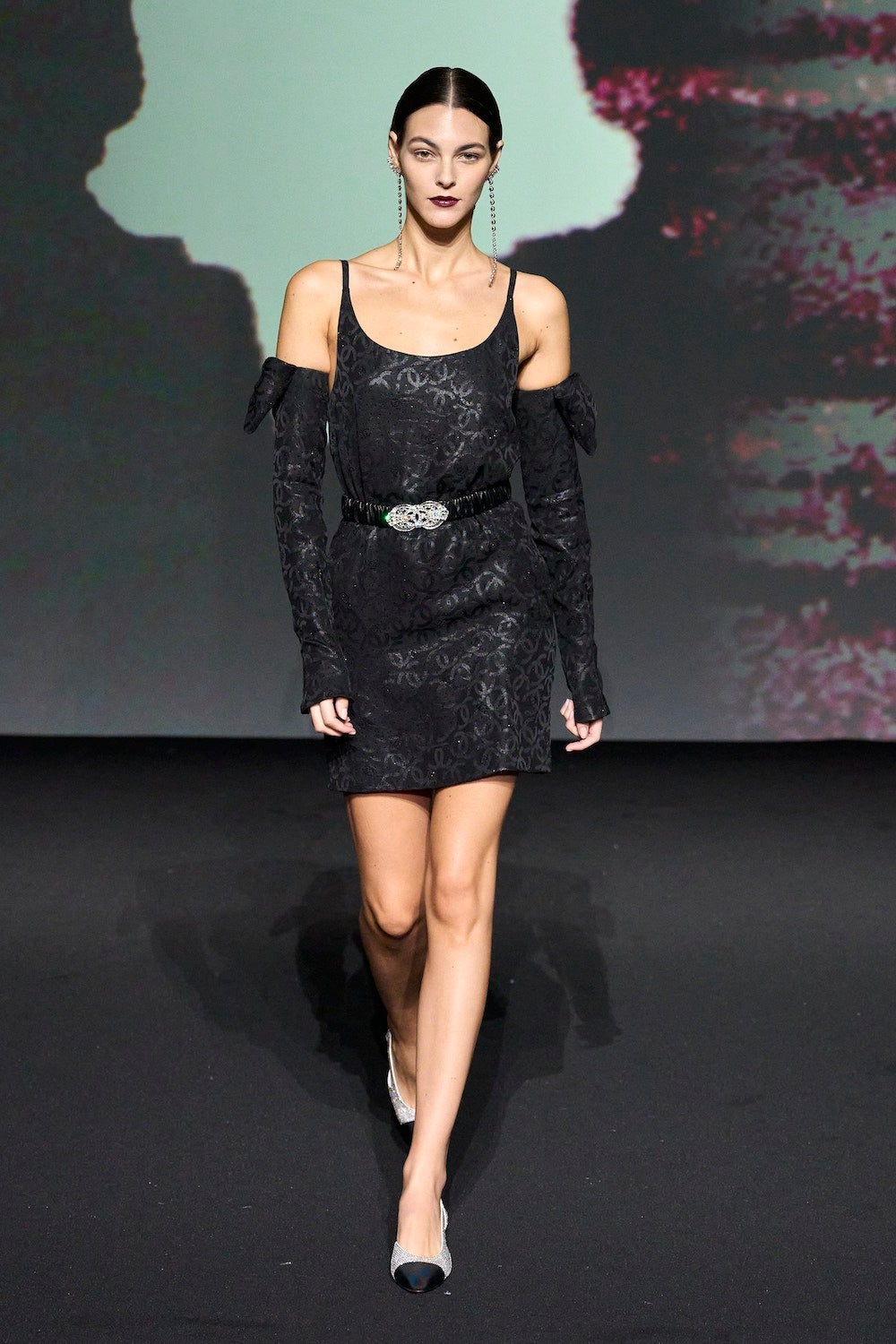 CHANEL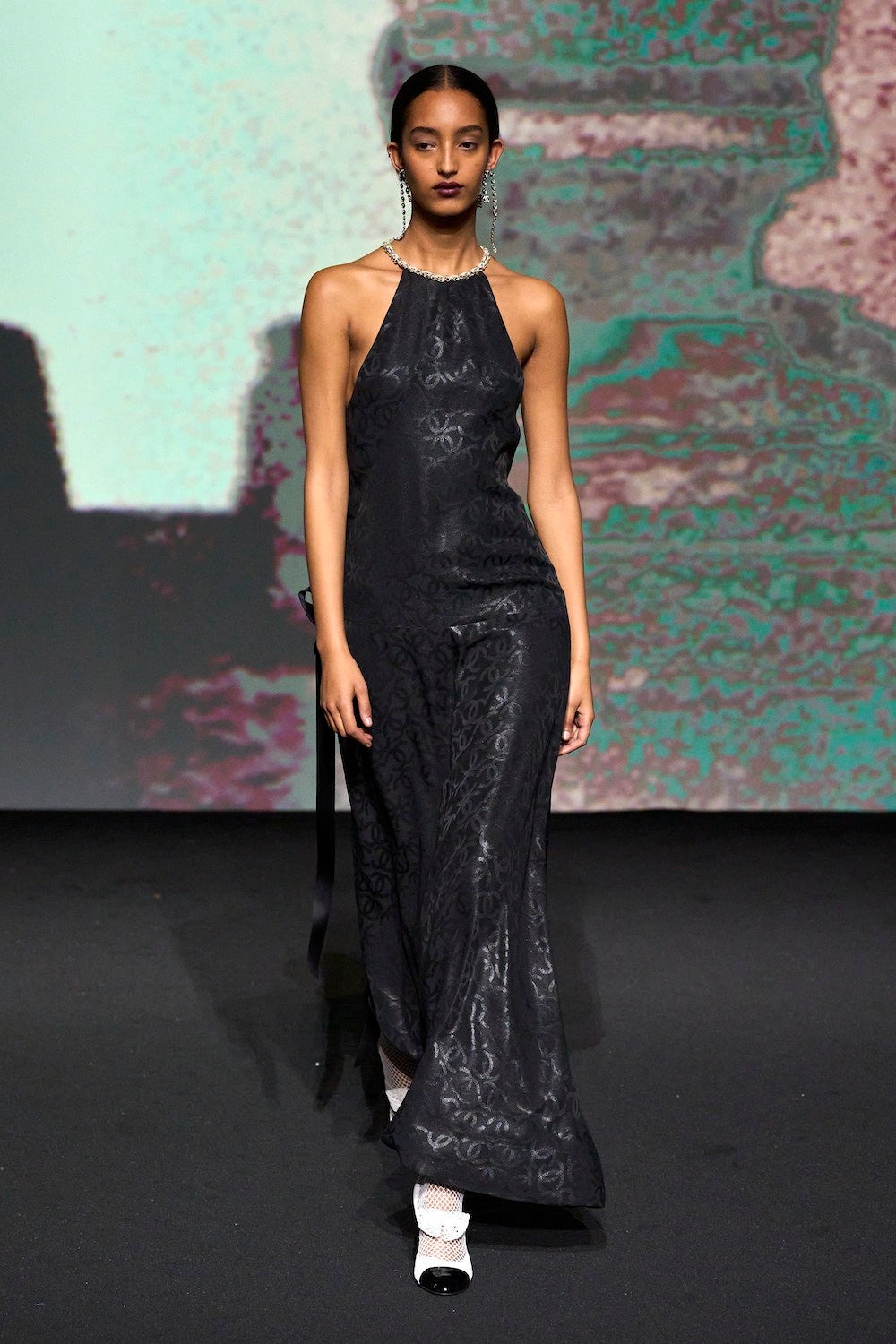 LAUNCHMETRICS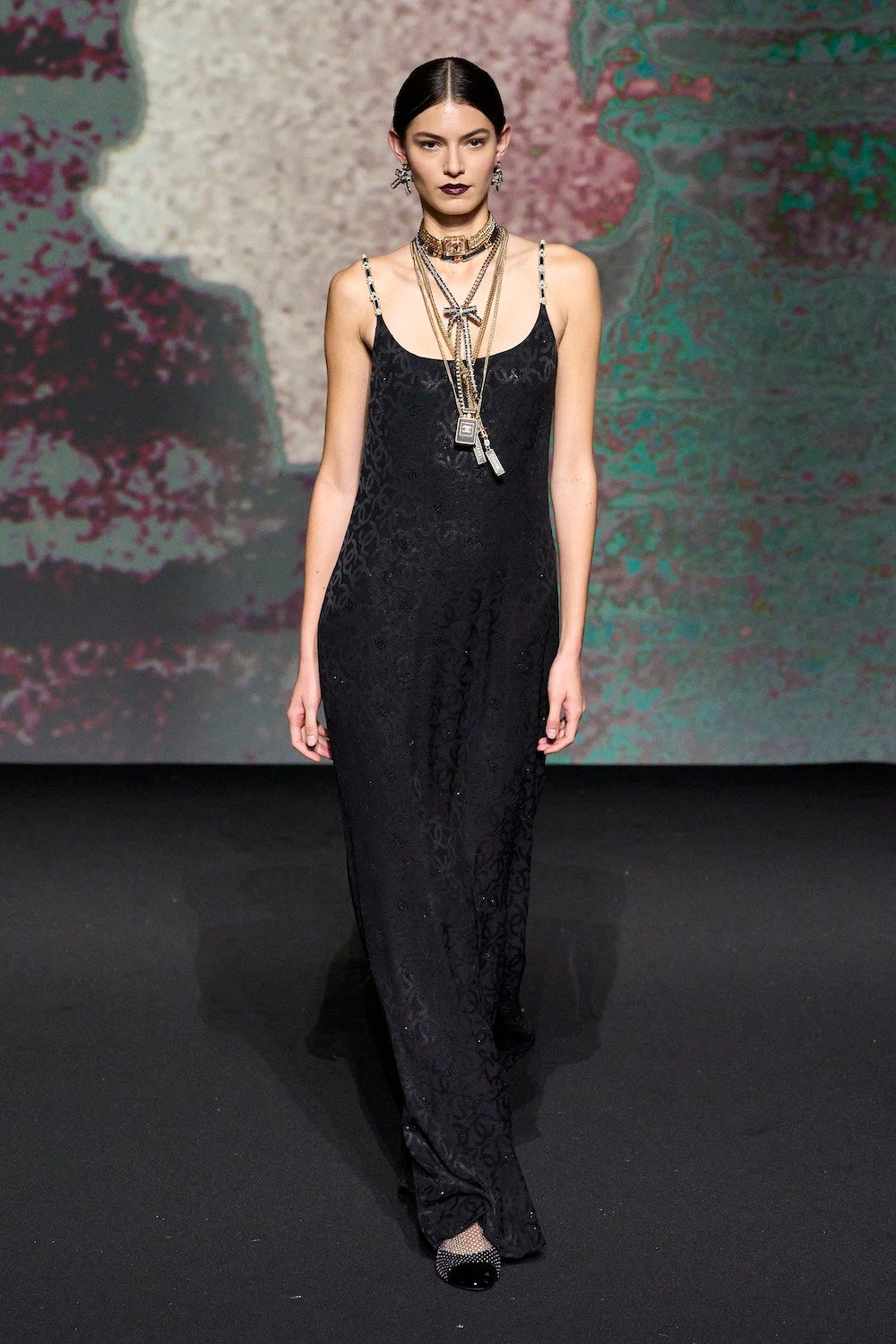 CHANEL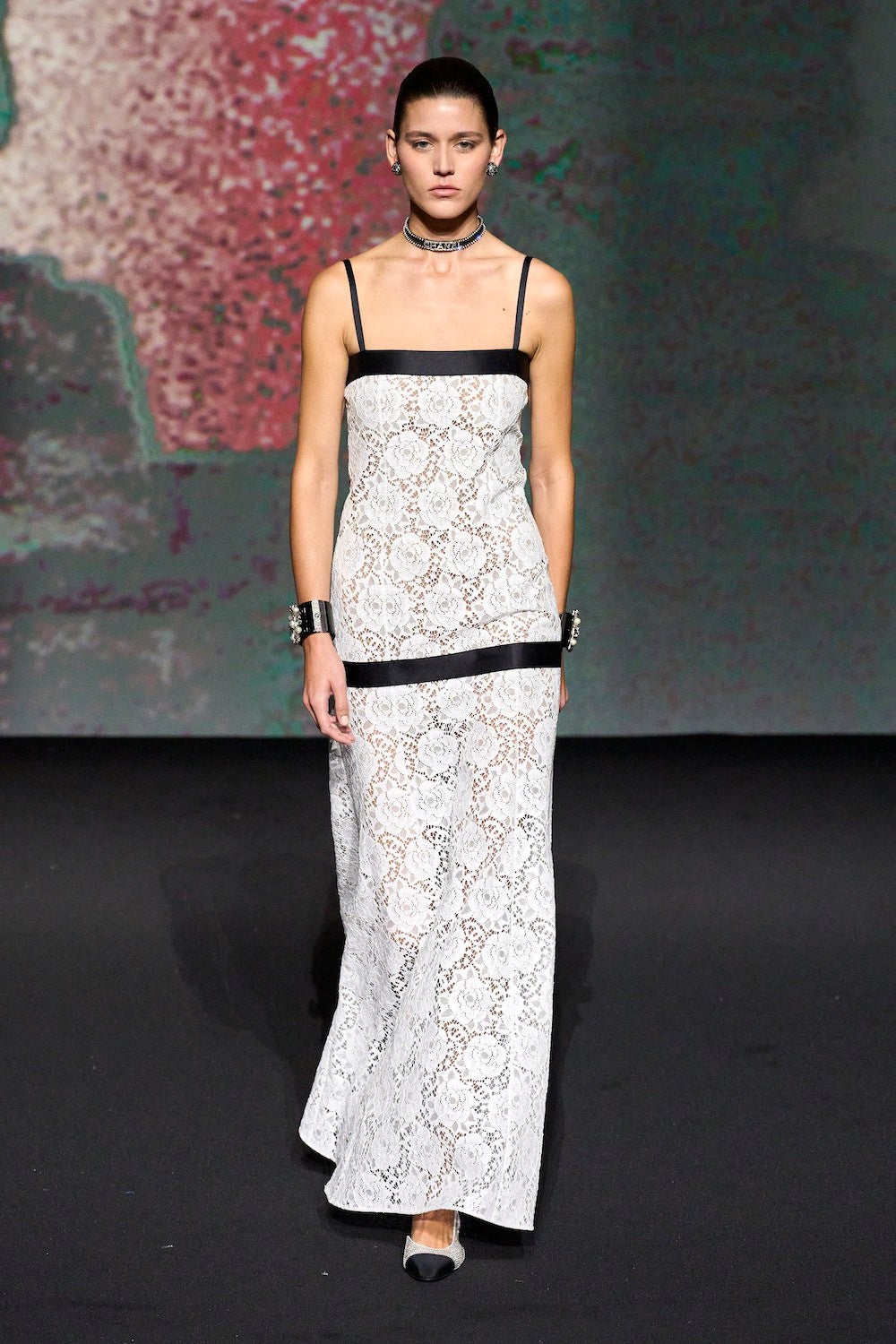 LAUNCHMETRICS
A short film by Inez & Vinoodh starring Kristen Stewart preceded the Chanel Spring/Summer 2023 show. Stewart has long been an emissary of the house. Her languid-cool style and androgynous beauty make her an ideal ambassador of Chanel's codes. In the short film, Stewart is seen leaving the arthouse cinema, Le Champo, having just watched Last Year at Marienbad, a 1961 film by the 'Left Bank' director Alain Resnais.
Resnais's enigmatic film is still discussed today by cinema enthusiasts because of its dreamy but unanswerable plot. In Marienbad, two characters meet at an elegant chateau, only it may be that they have met before. Or have they? The male lead tries to convince the female lead that they had met the year before in Marienbad, shared a romantic affair, and agreed to meet again the following year. She denies that they have ever met. The entanglement and web of questions without answers grows greater as the film proceeds.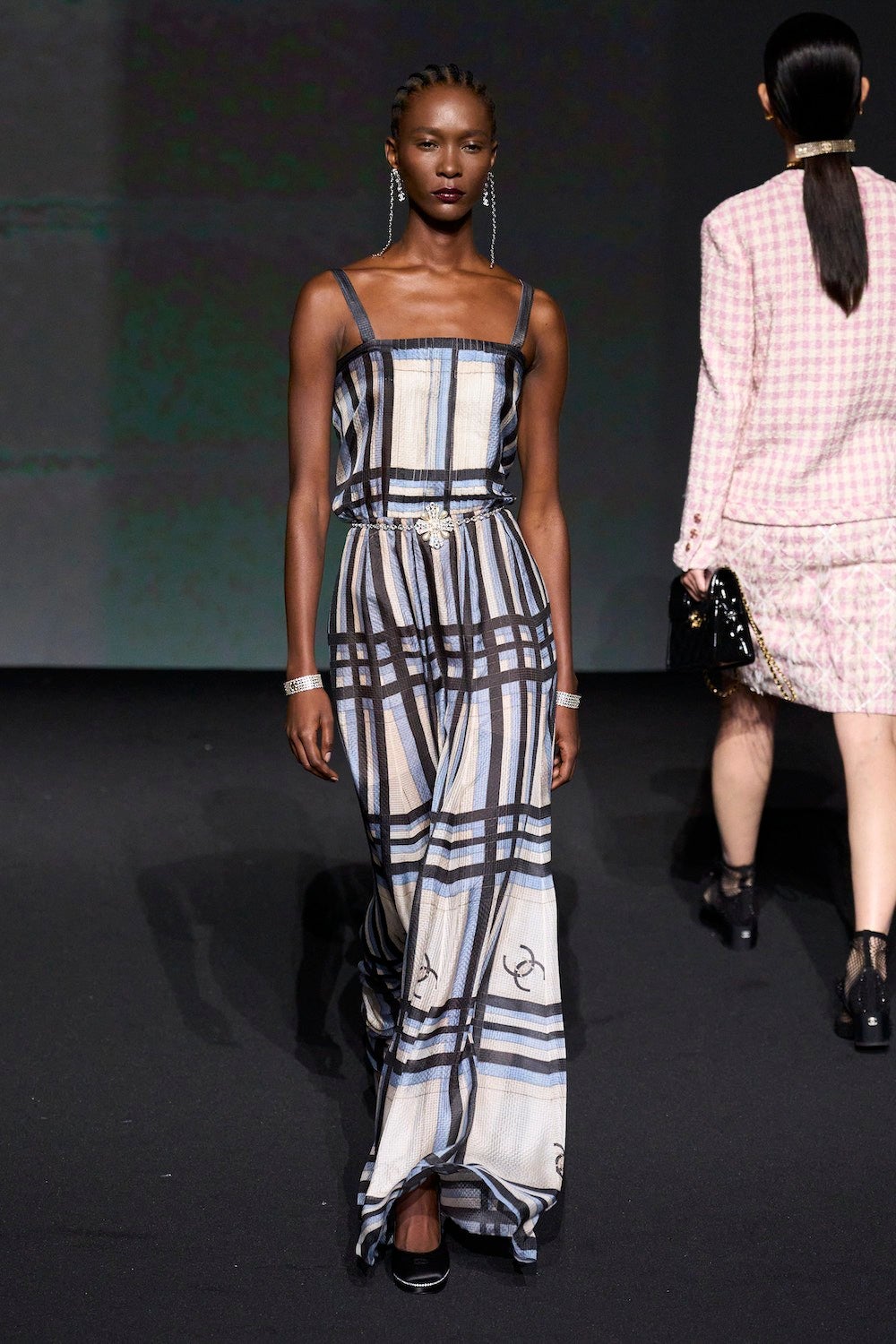 CHANEL | LAUNCHMETRICS
Inez & Vinoodh's homage places Kristen Stewart in the same rich, dream-like setting of Marienbad. While the original film told a story that kept turning back on itself and repeating, Stewart had another view of the stories we use to shape our realities, "The mythologies that define us, that unite us, they're ours to create," she says. She spoke of burning down our "very best yesterday" to start again. In keeping with this idea, Virginie Viard explored the costumes that Mademoiselle Gabrielle 'Coco' Chanel created for Last Year at Marienbad; she reimagined these looks for the modern day. Perhaps it is the codes of Chanel found from this archival inspiration point that made the collection feel so refined and so reflective.
This was a triumphant outing for Chanel.
The collection begins with a theatrical look: a printed black-and-white minidress covered in photographs Inez & Vinoodh took for the show, worn with a sheer black cape that was closed at the throat with a black camellia. A tweed minidress followed worn with knee-socks. These youthful looks were soon followed by relaxed suiting and layered broderie Anglaise cotton dressed in loops of pearls. A selection of polka-dotted separates and short jumpsuits emerged after, some of which were worn on normal body types. We hesitate to say these women were "plus size" by any stretch, but still these figures have been in short supply at Paris Fashion Week. It was refreshing to see it at Chanel. Checkered tweed jumpsuits, looks featuring a crackling scribble motif, and gold lamé pieces were also in the mix. Feathers, fringe, and 3D appliqués electrified the final line-up, giving them a tactile quality.
With the film and Stewart-led homage providing a clear inspiration point for the collection, it felt like a focused offering for Spring/Summer 2023. There were clearly desirable and easeful pieces for day and a cohesive and elegant transition for evening. Unfussy, ornate (without being overwrought), and embellished with a hint of theatricality, this was a triumphant outing for Chanel.