Paris Couture Week
Dior Celebrates Joséphine Baker and the Roaring 20s for Spring 2023 Couture
by Grace Gordon
3-minute read
January 24, 2023
Dior Celebrates Joséphine Baker and the Roaring 20s for Spring 2023 Couture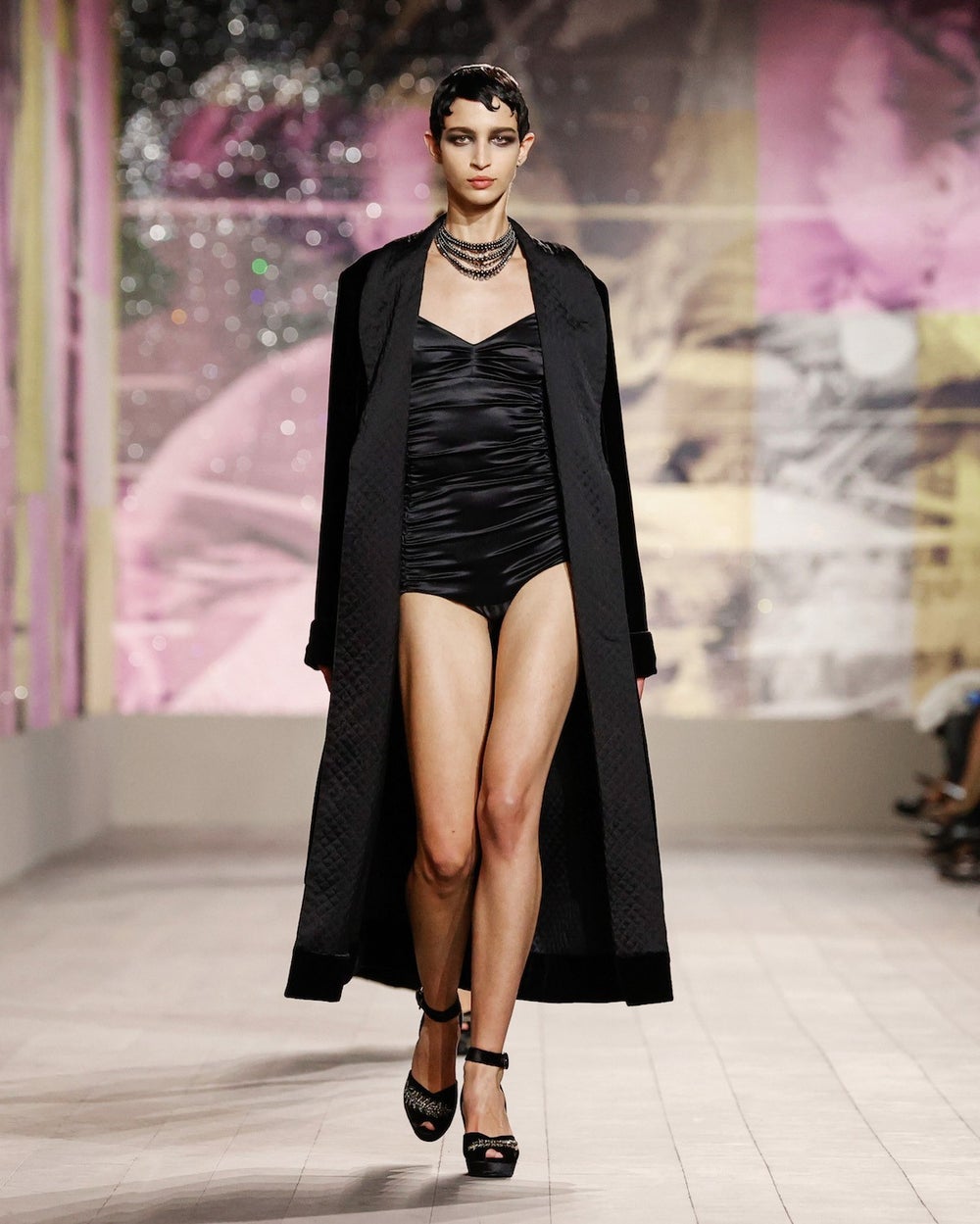 look 1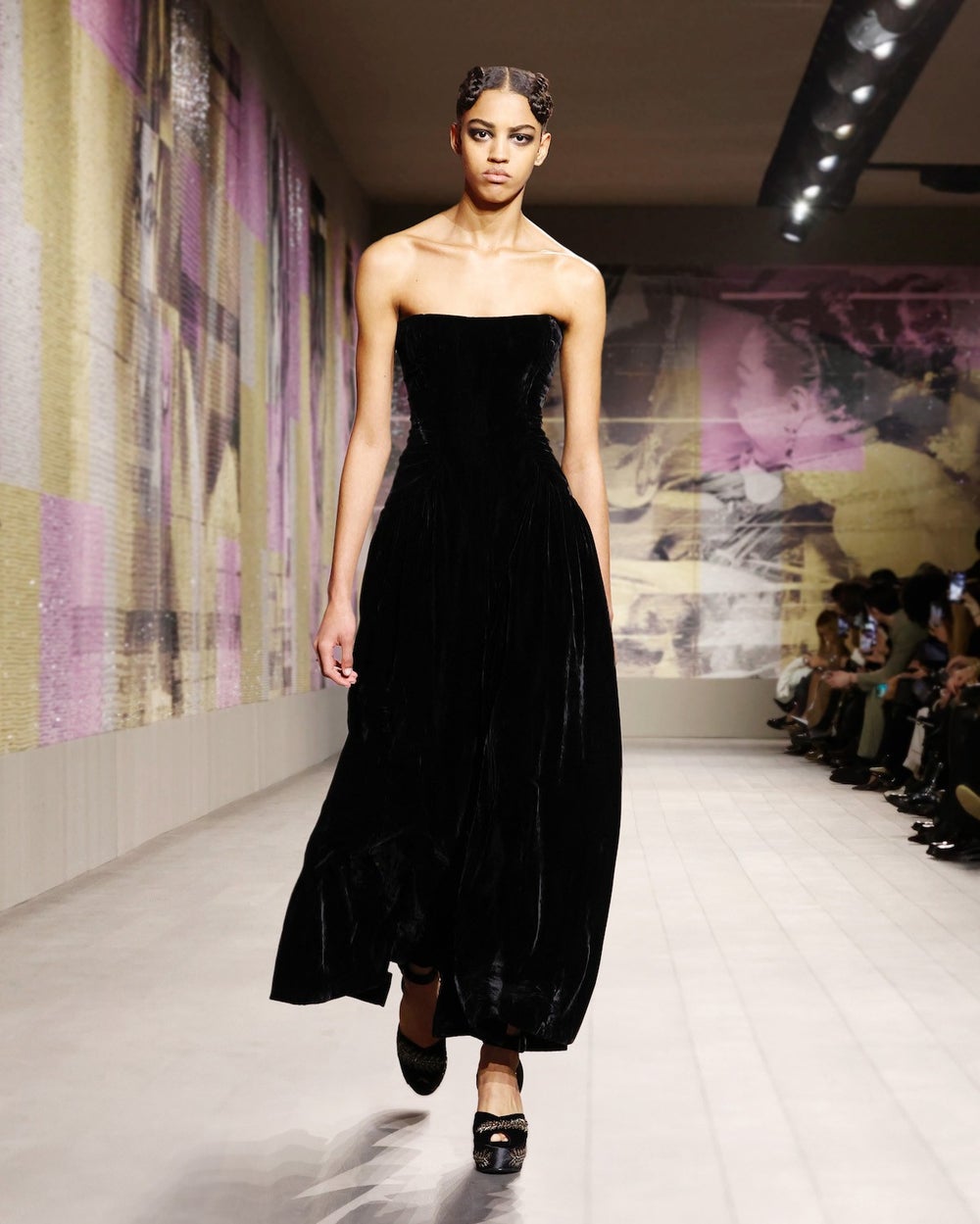 look 2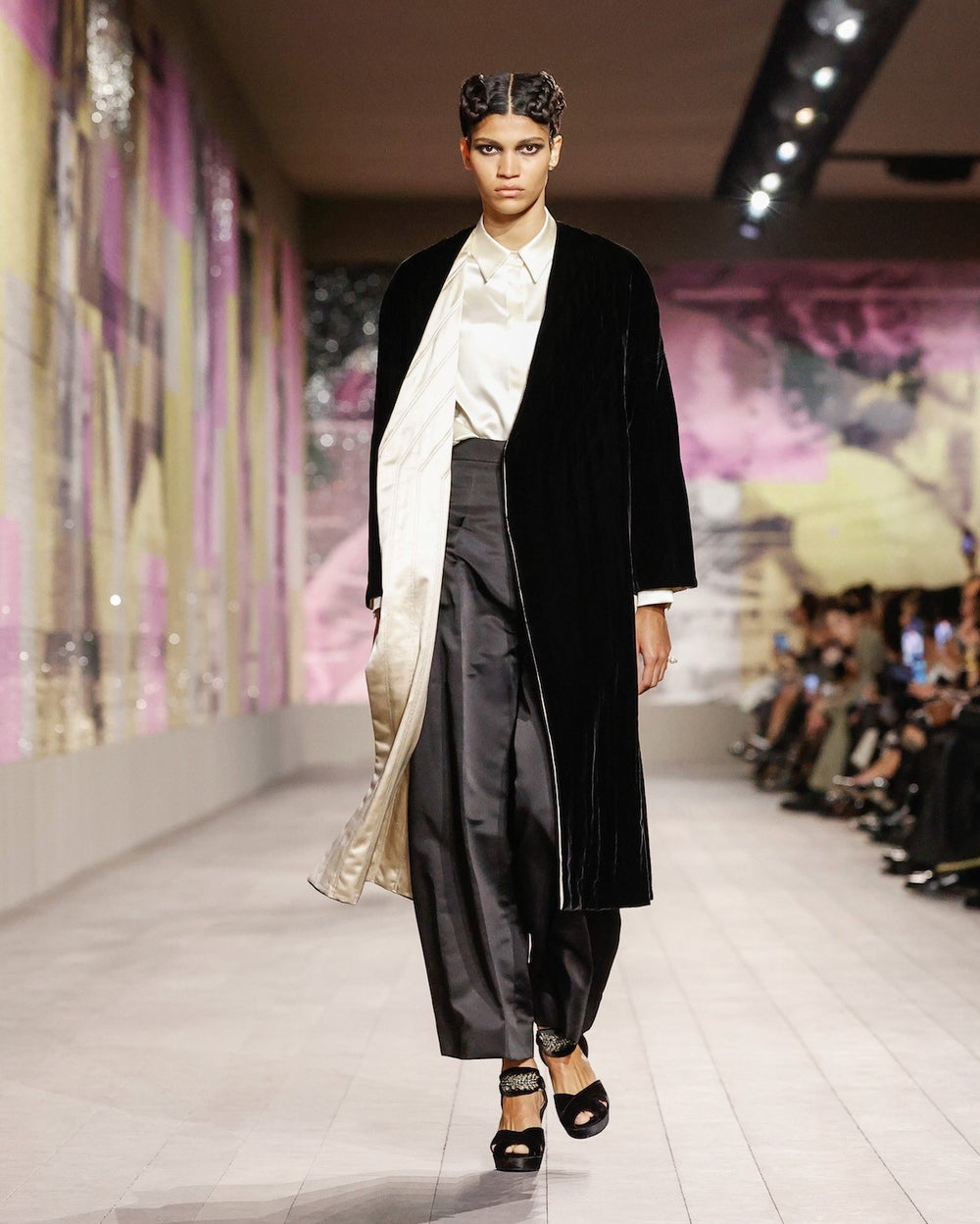 look 3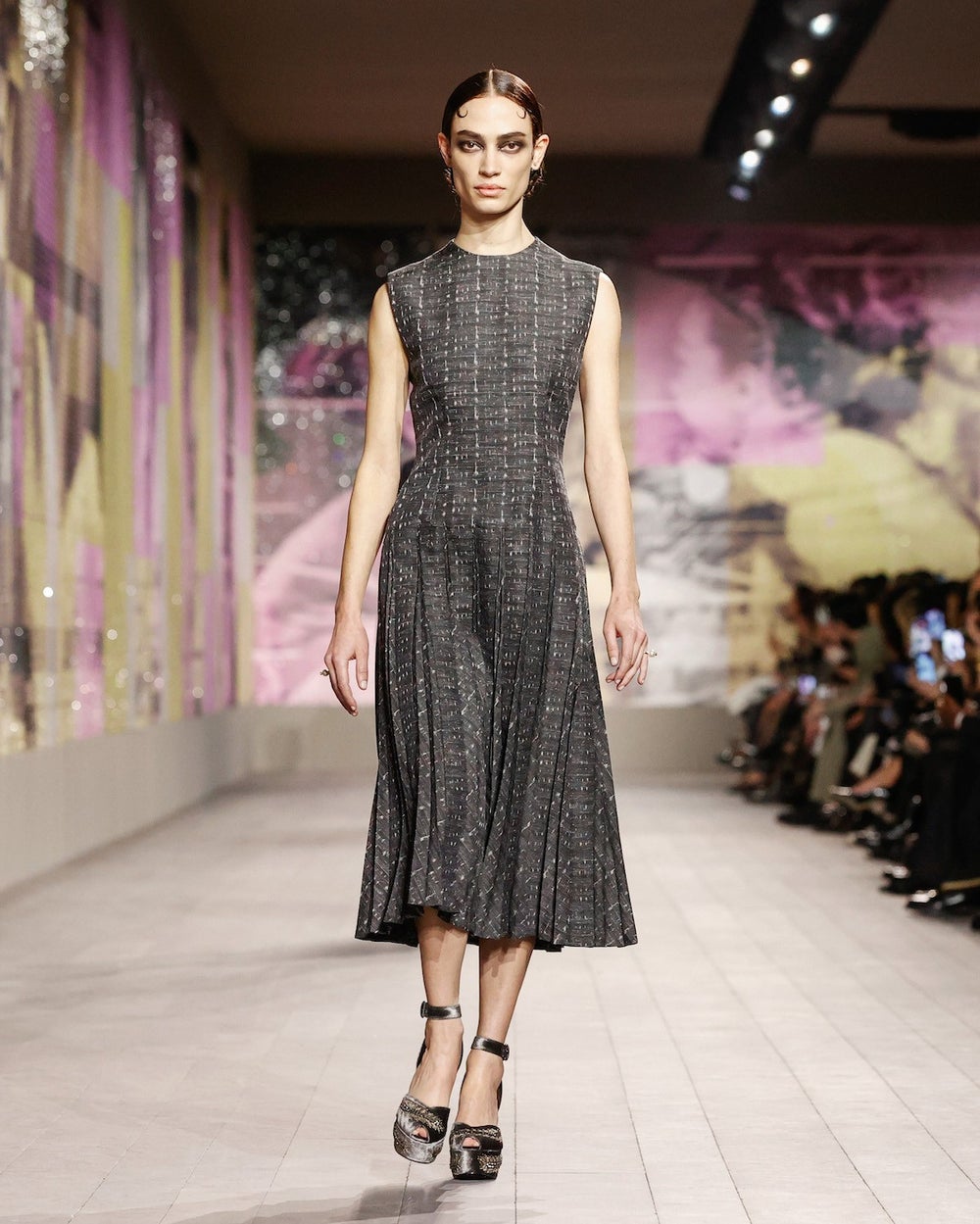 look 4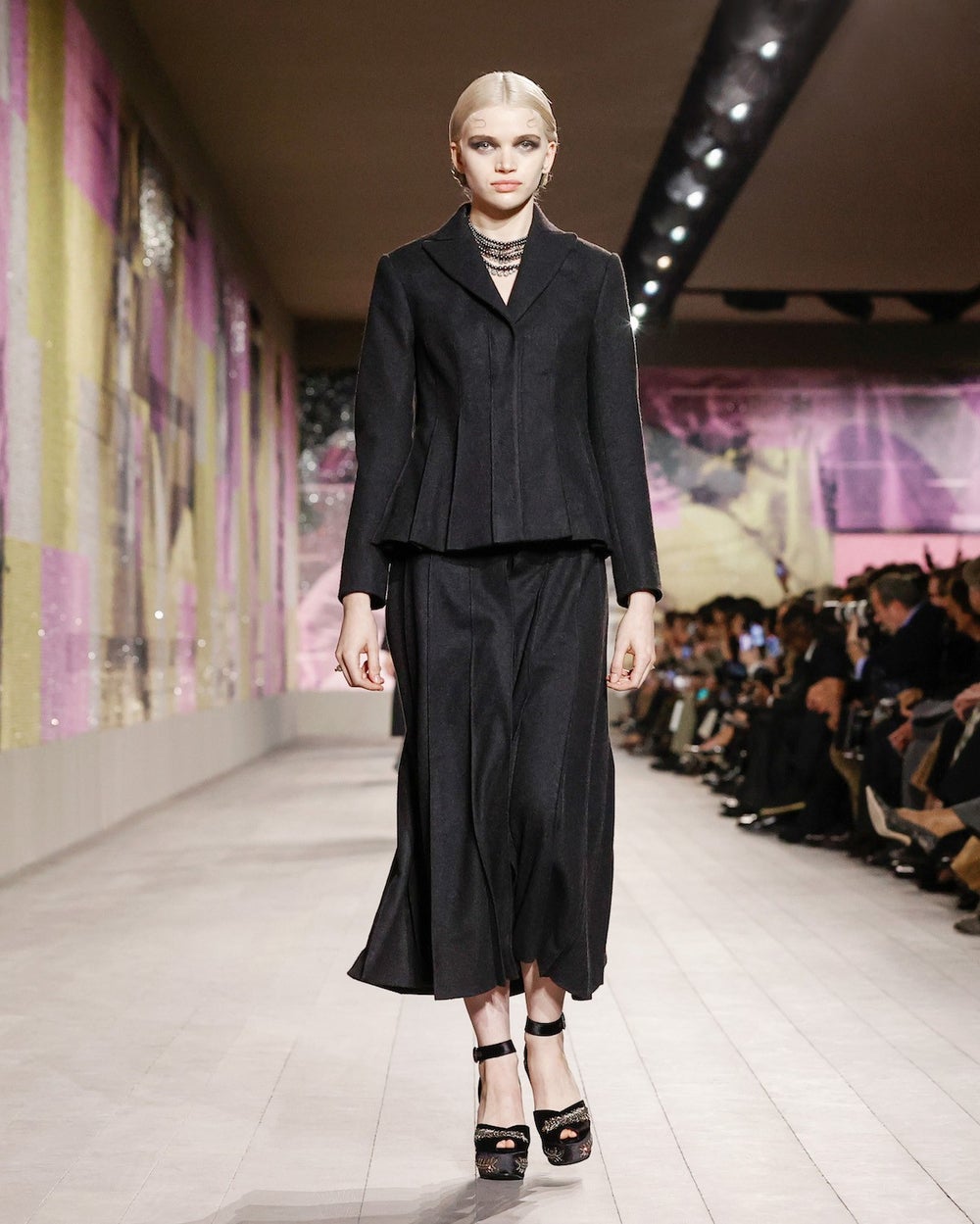 look 5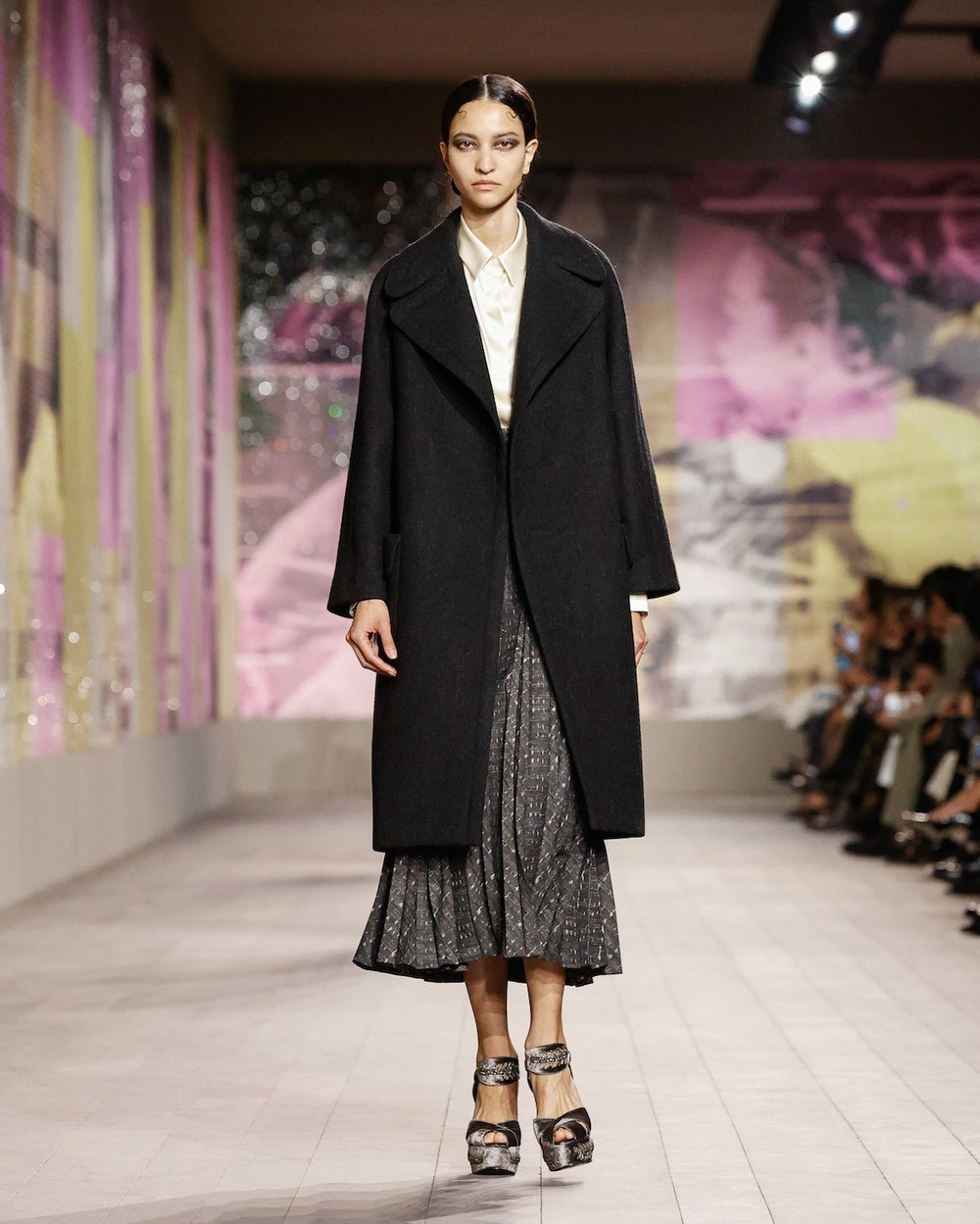 look 6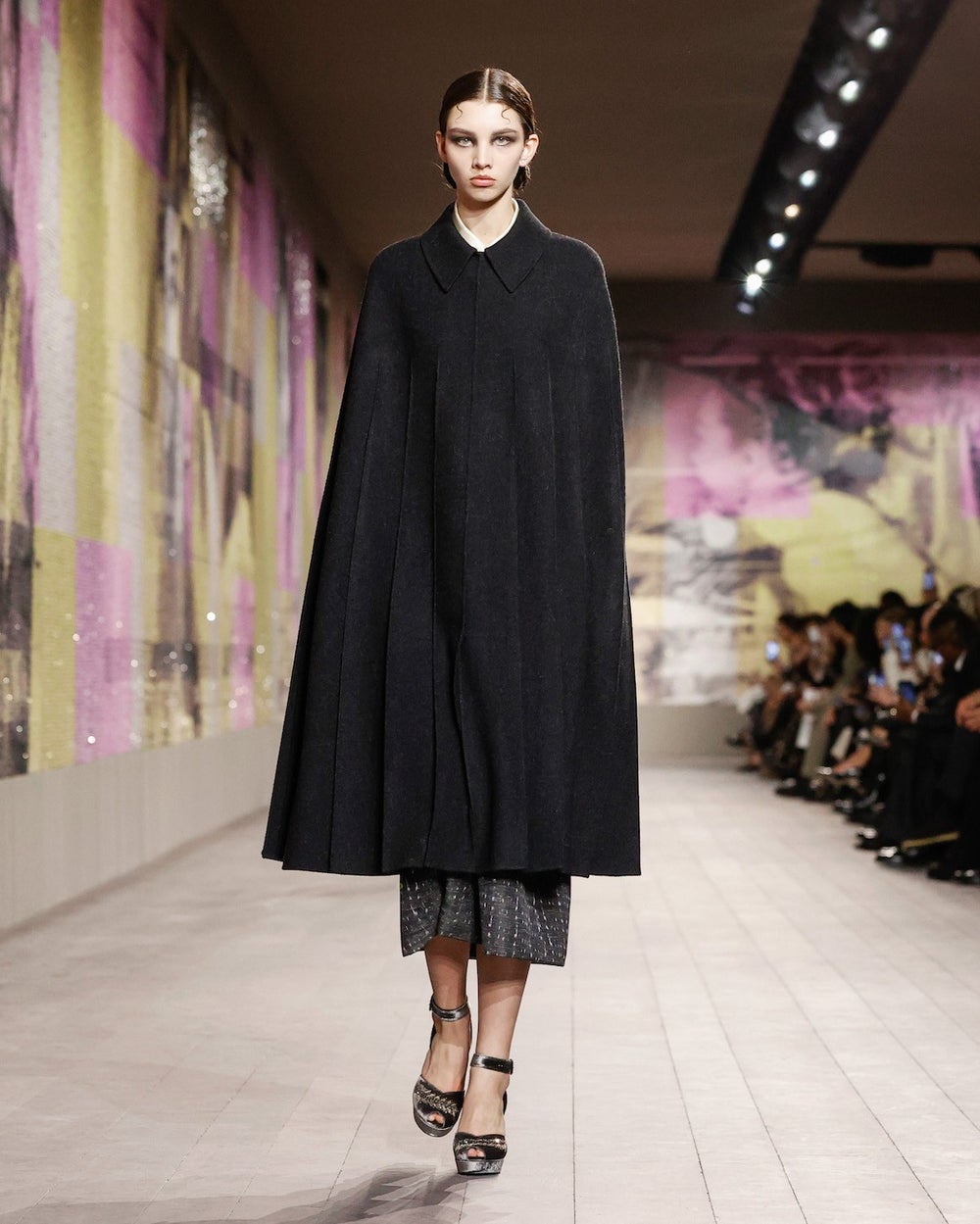 look 7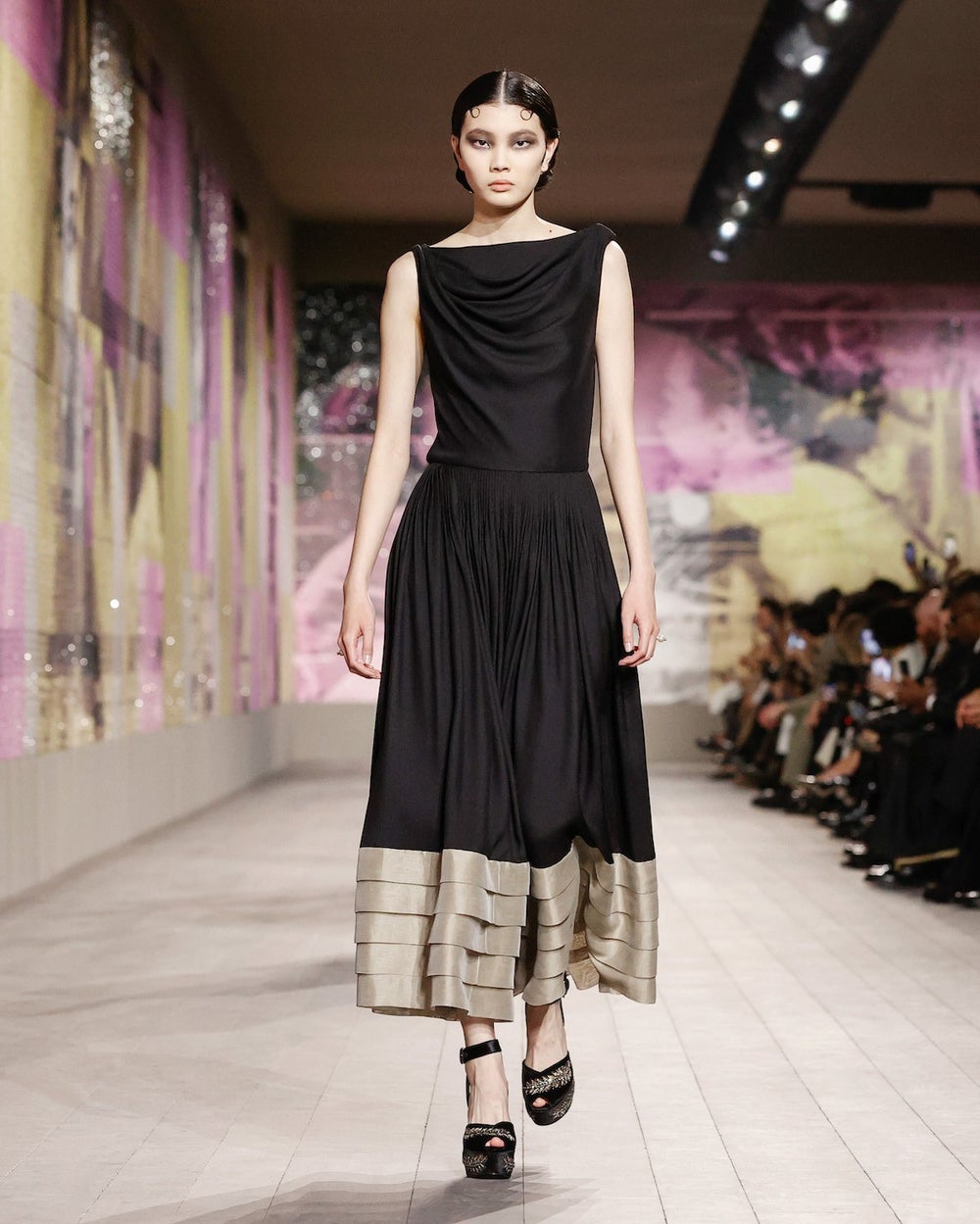 look 8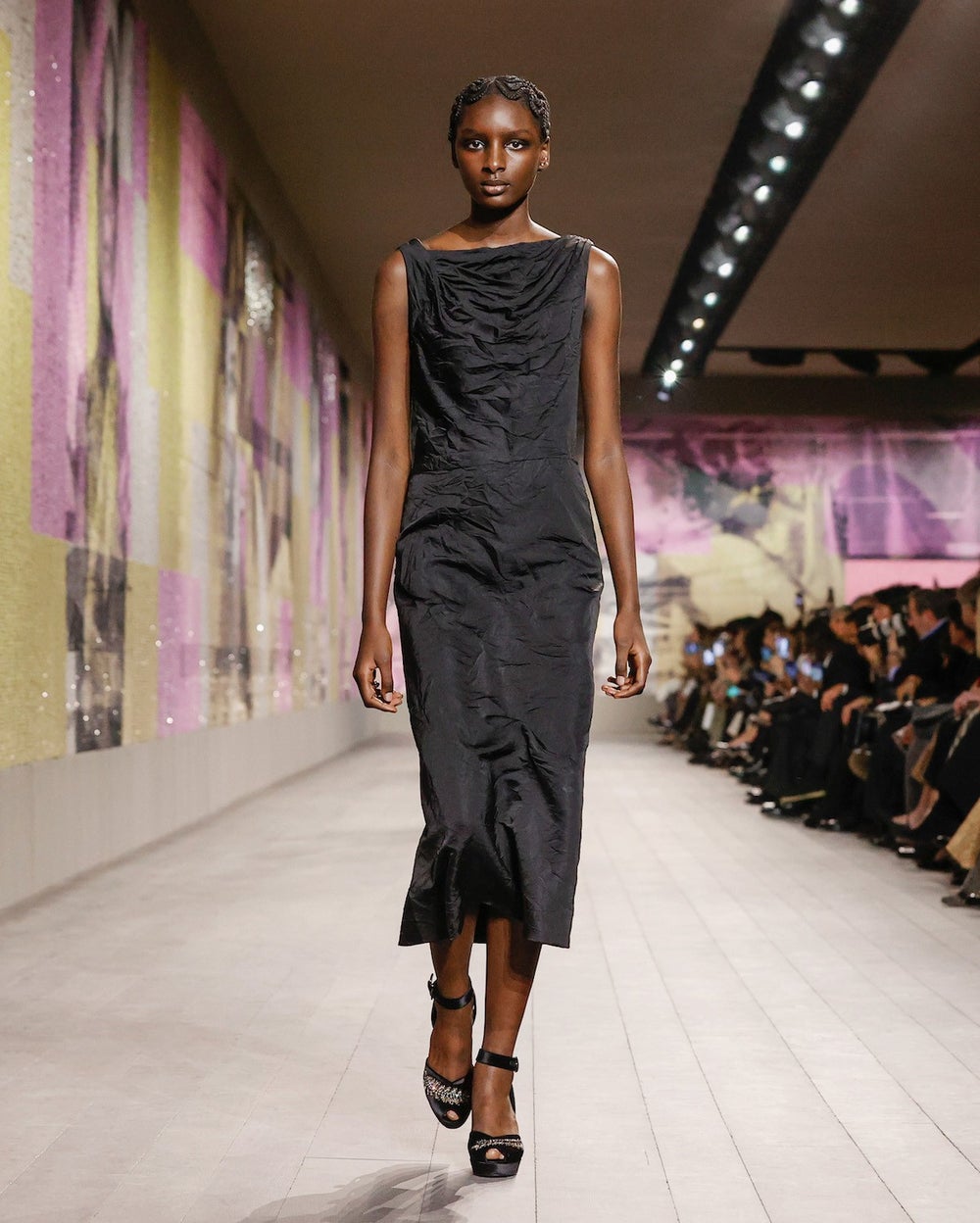 look 9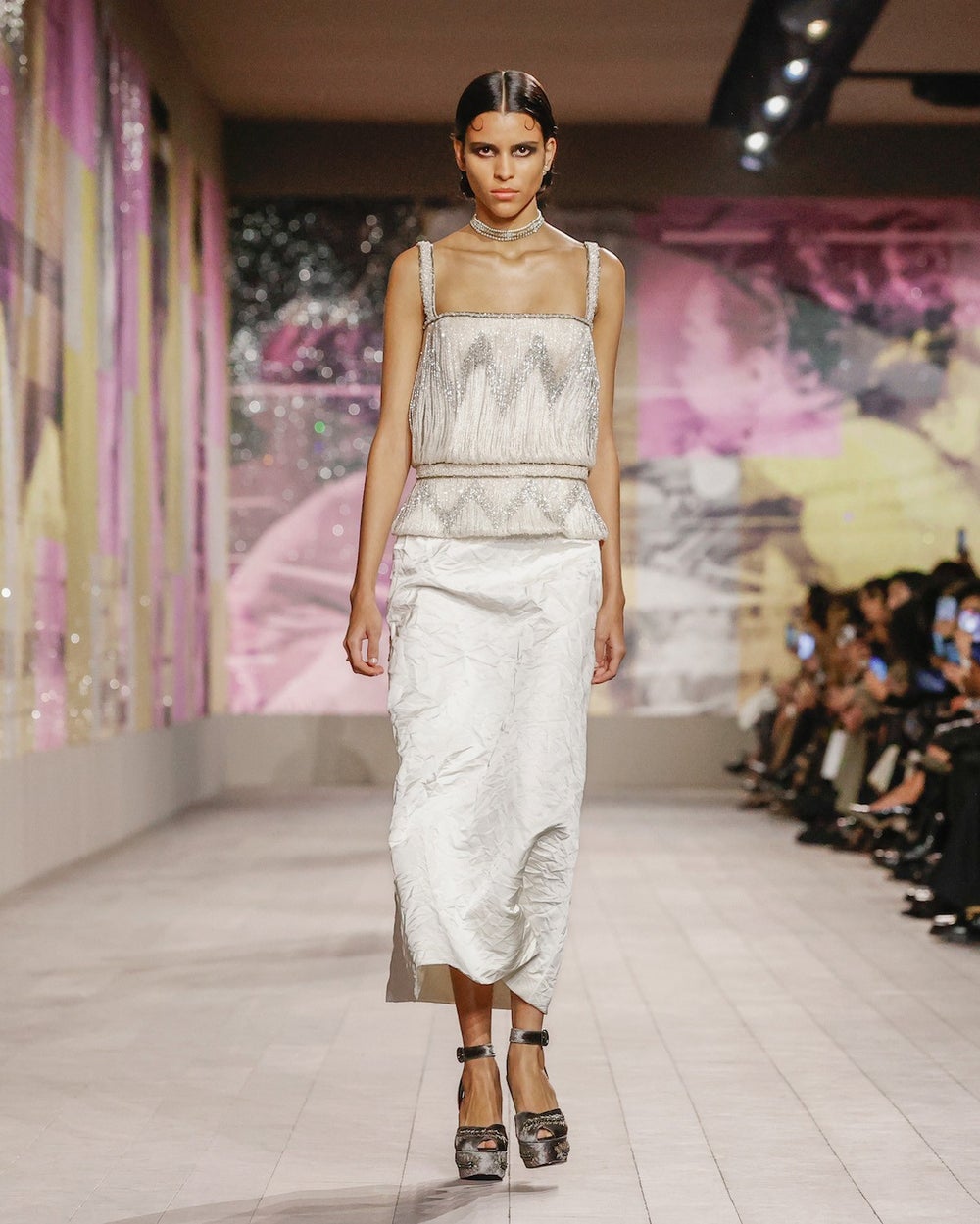 look 10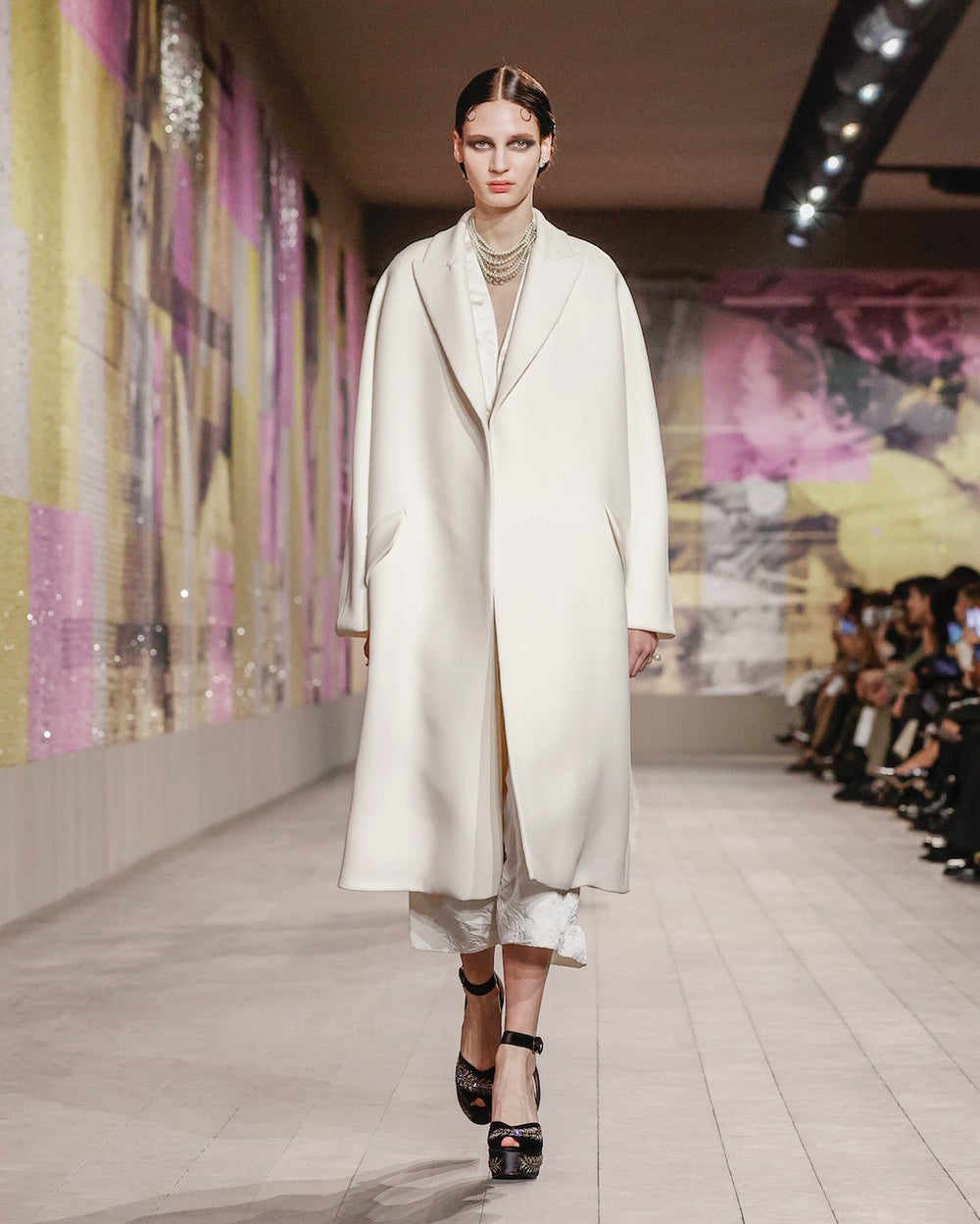 look 11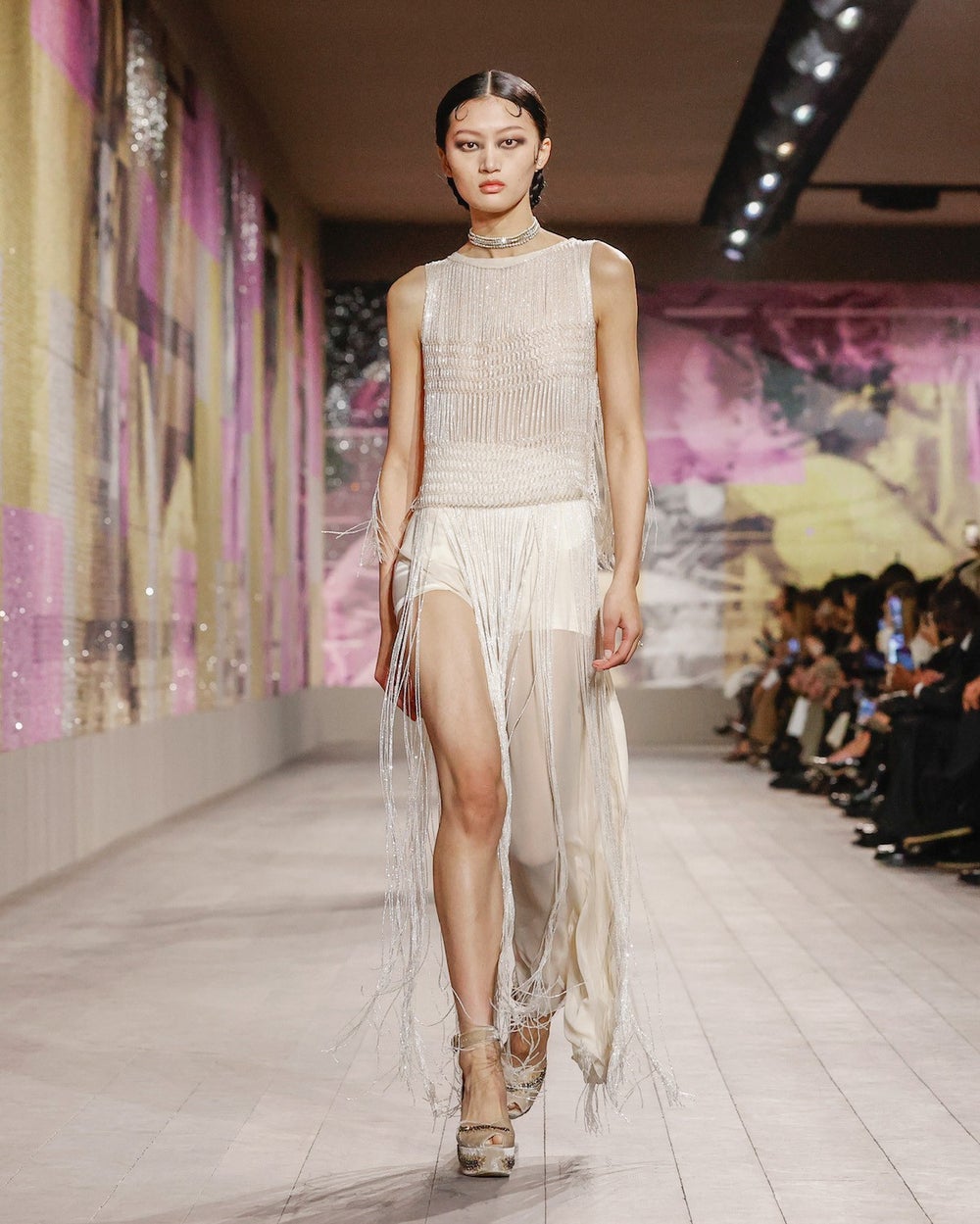 look 12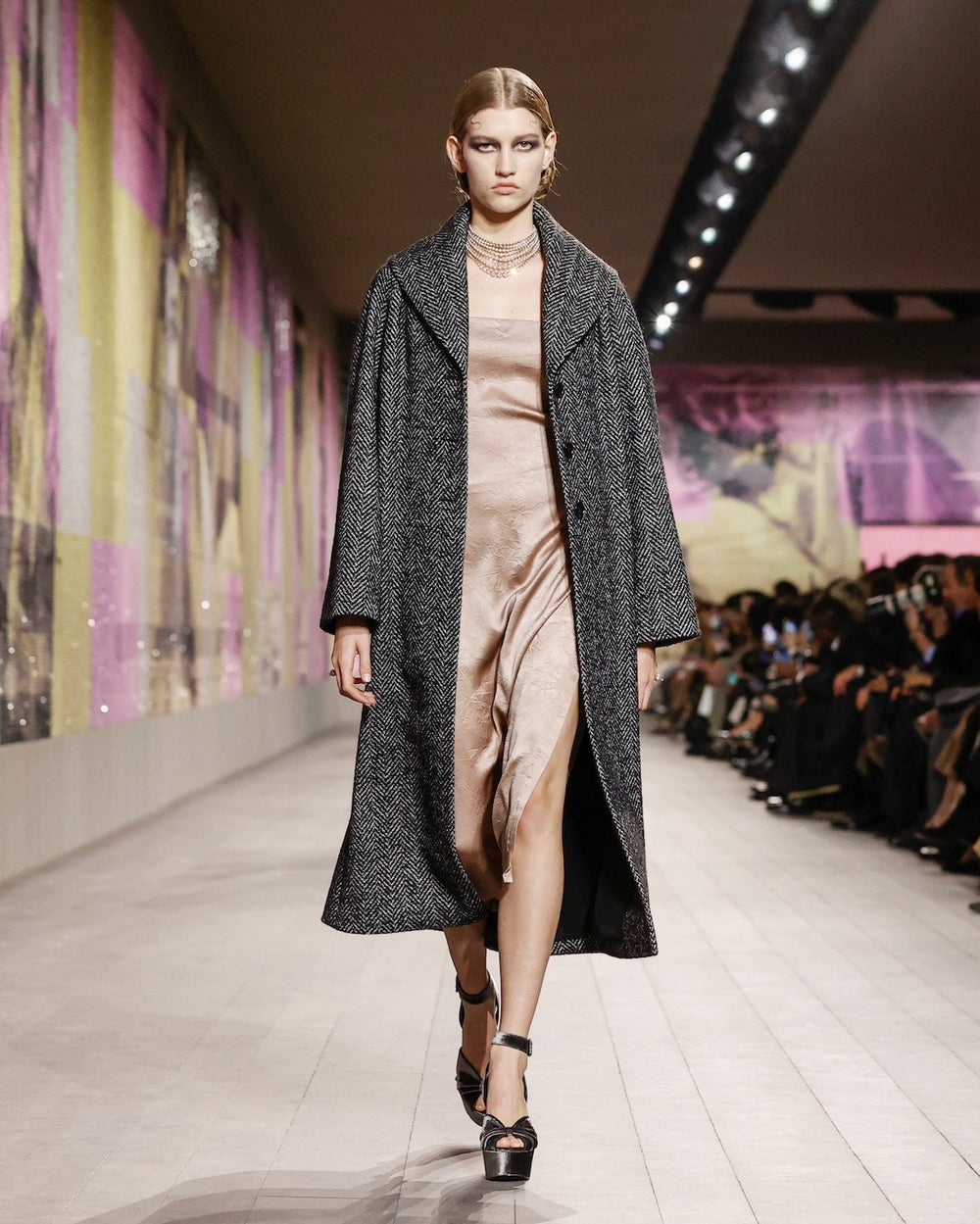 look 13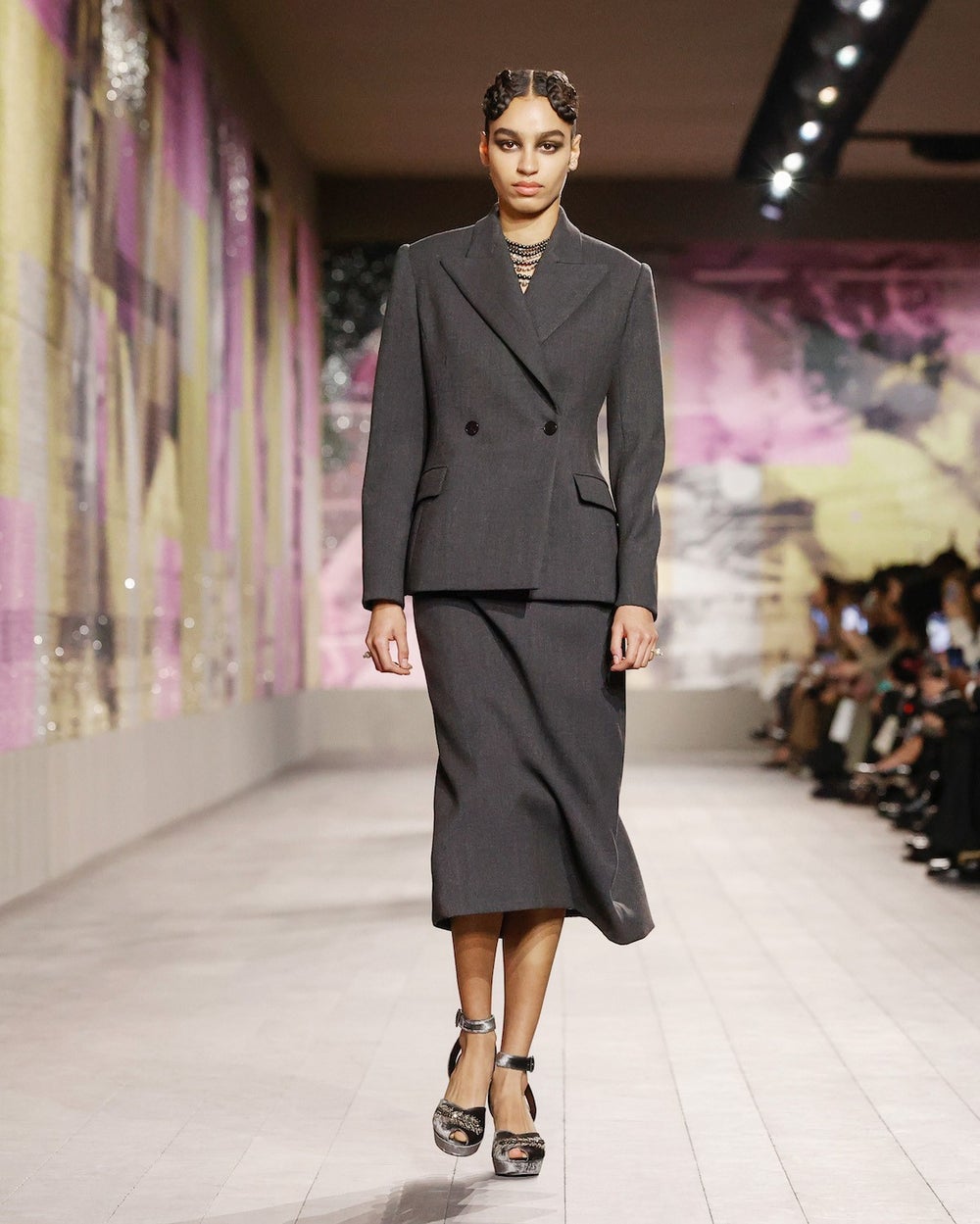 look 14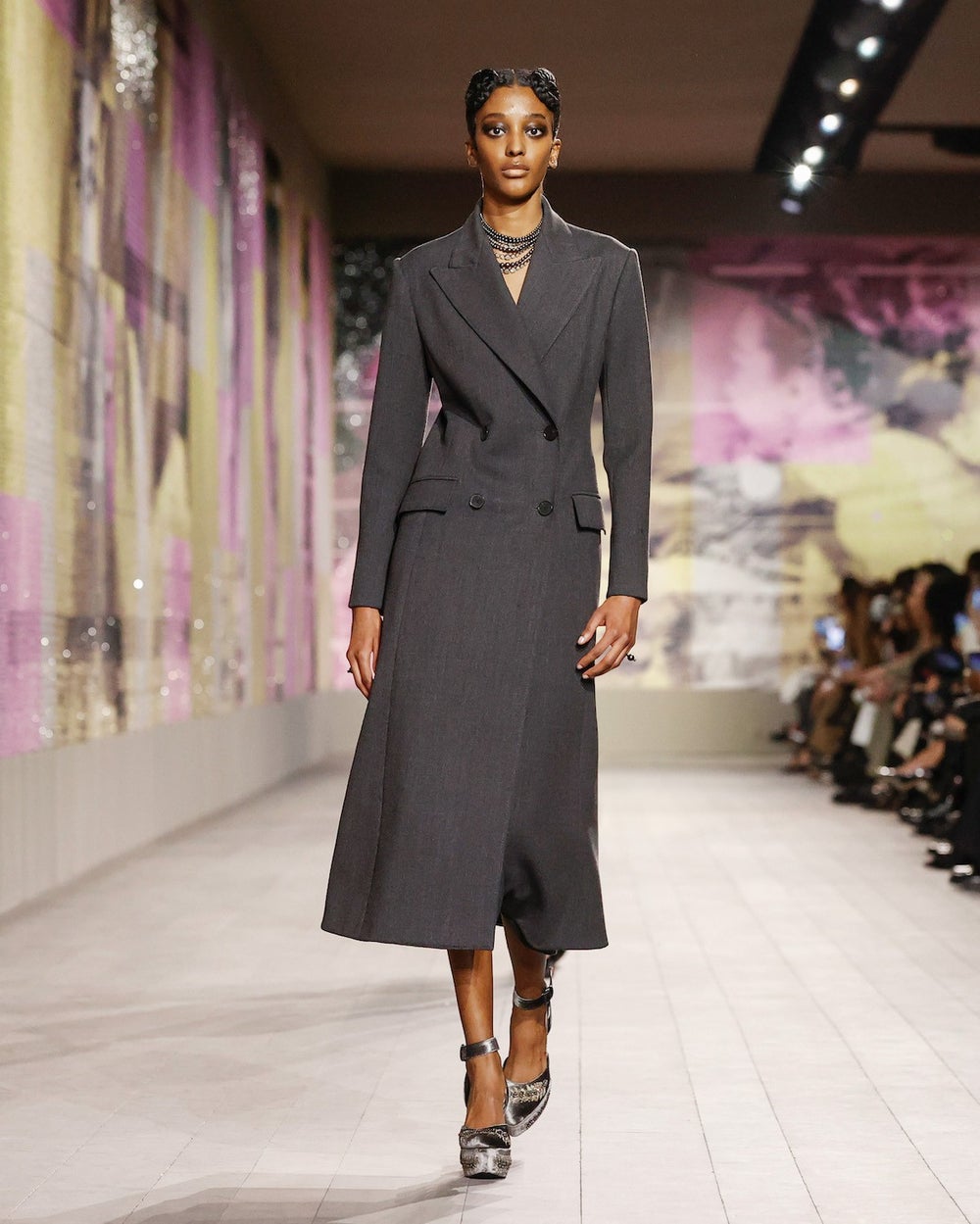 look 15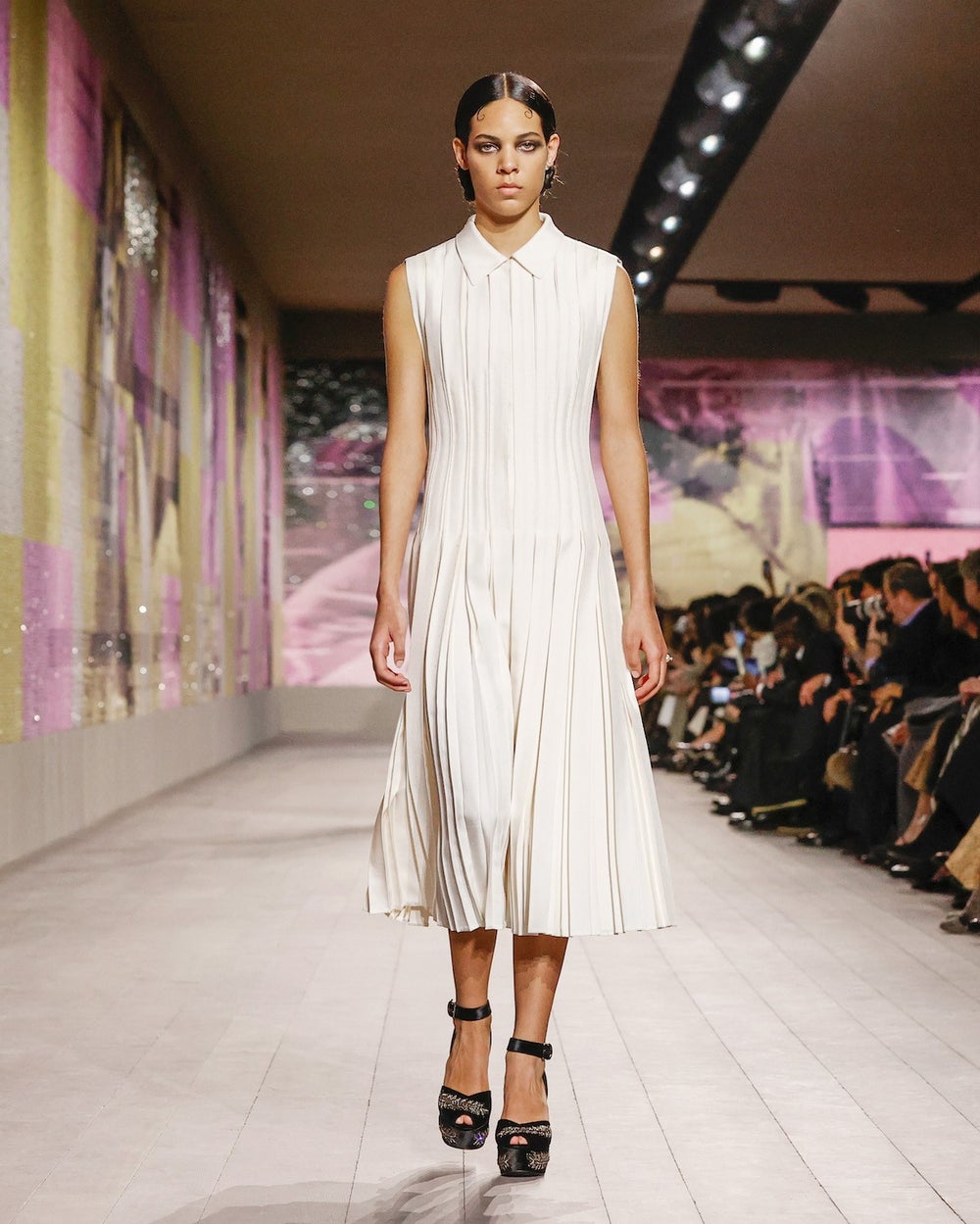 look 16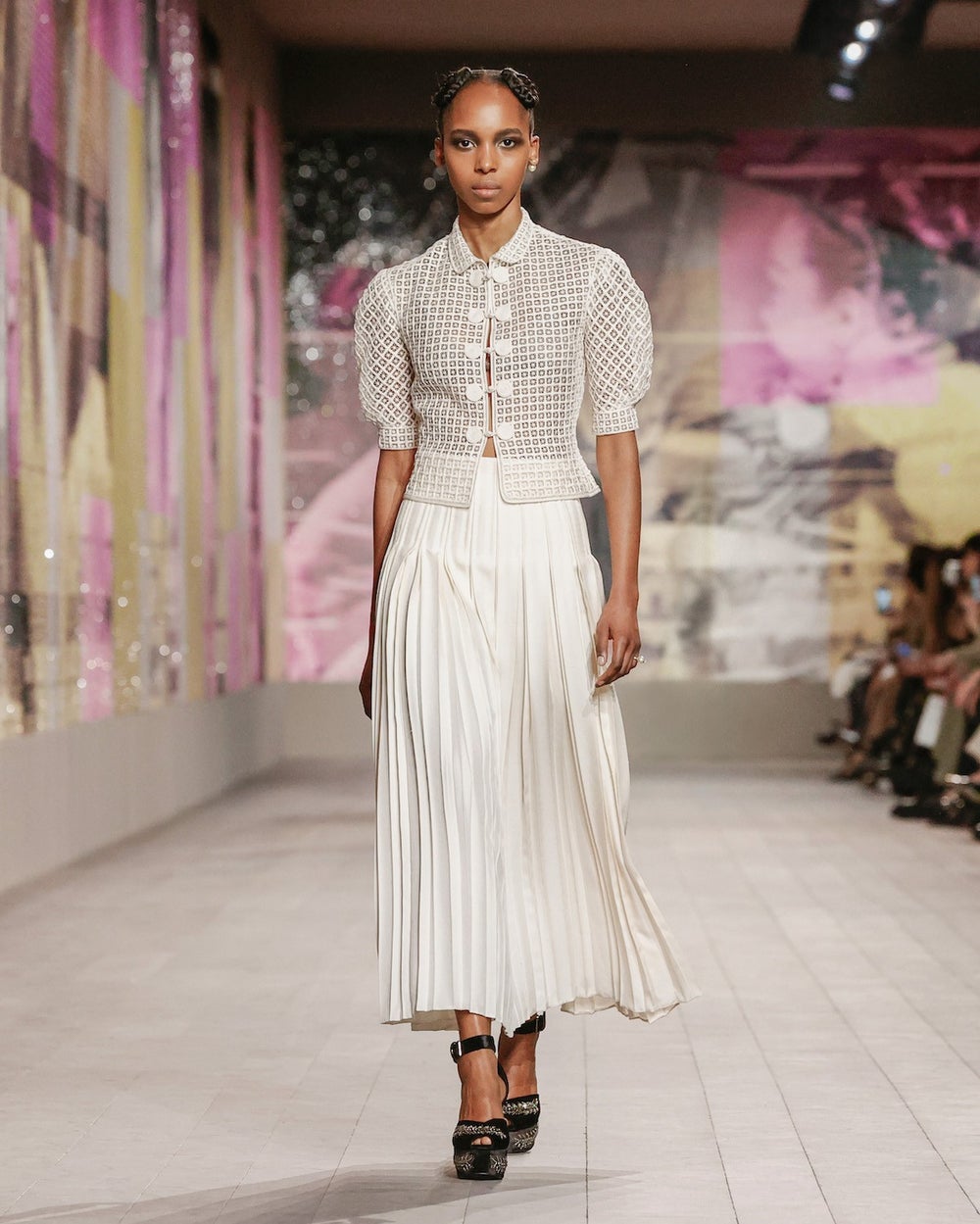 look 17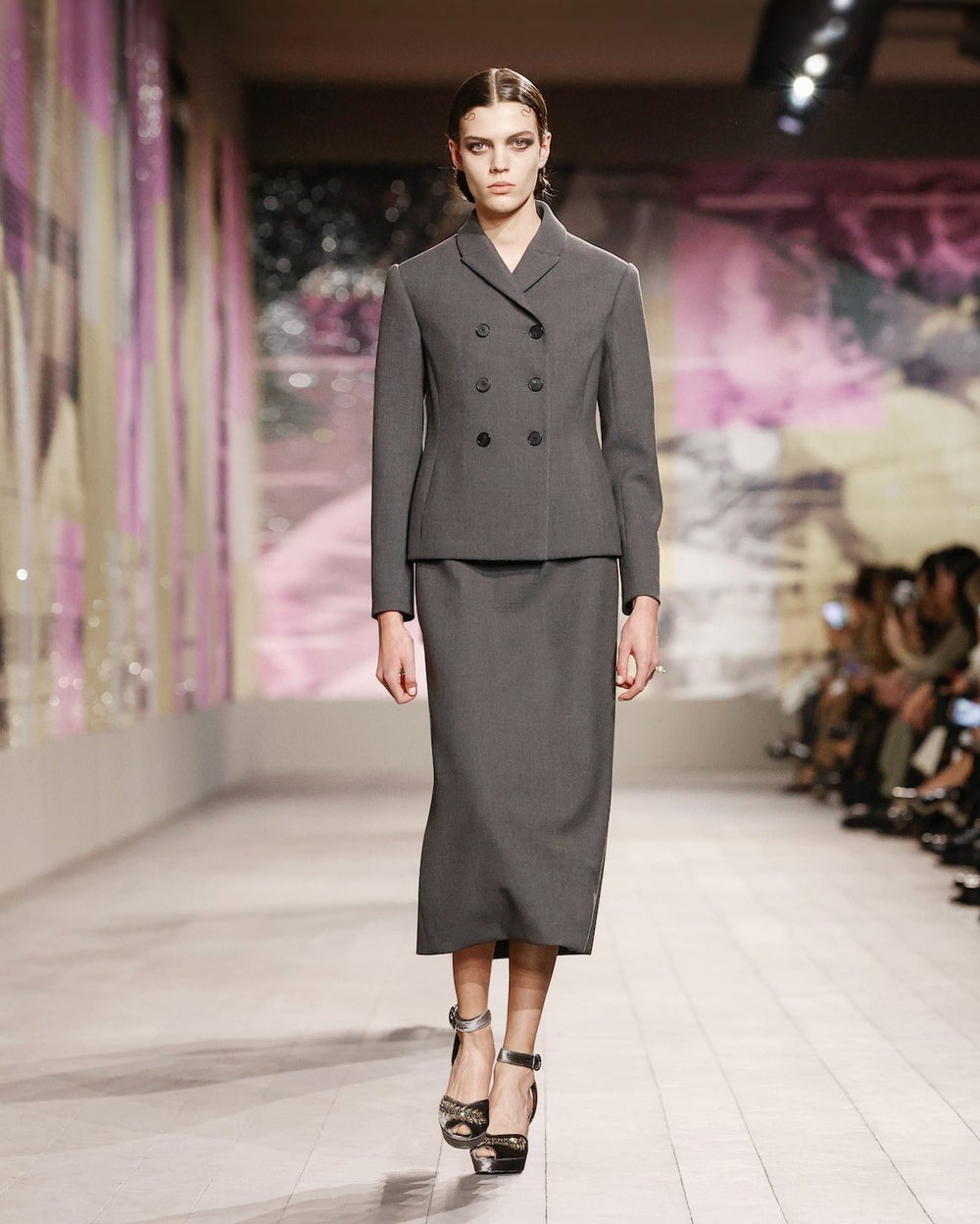 look 18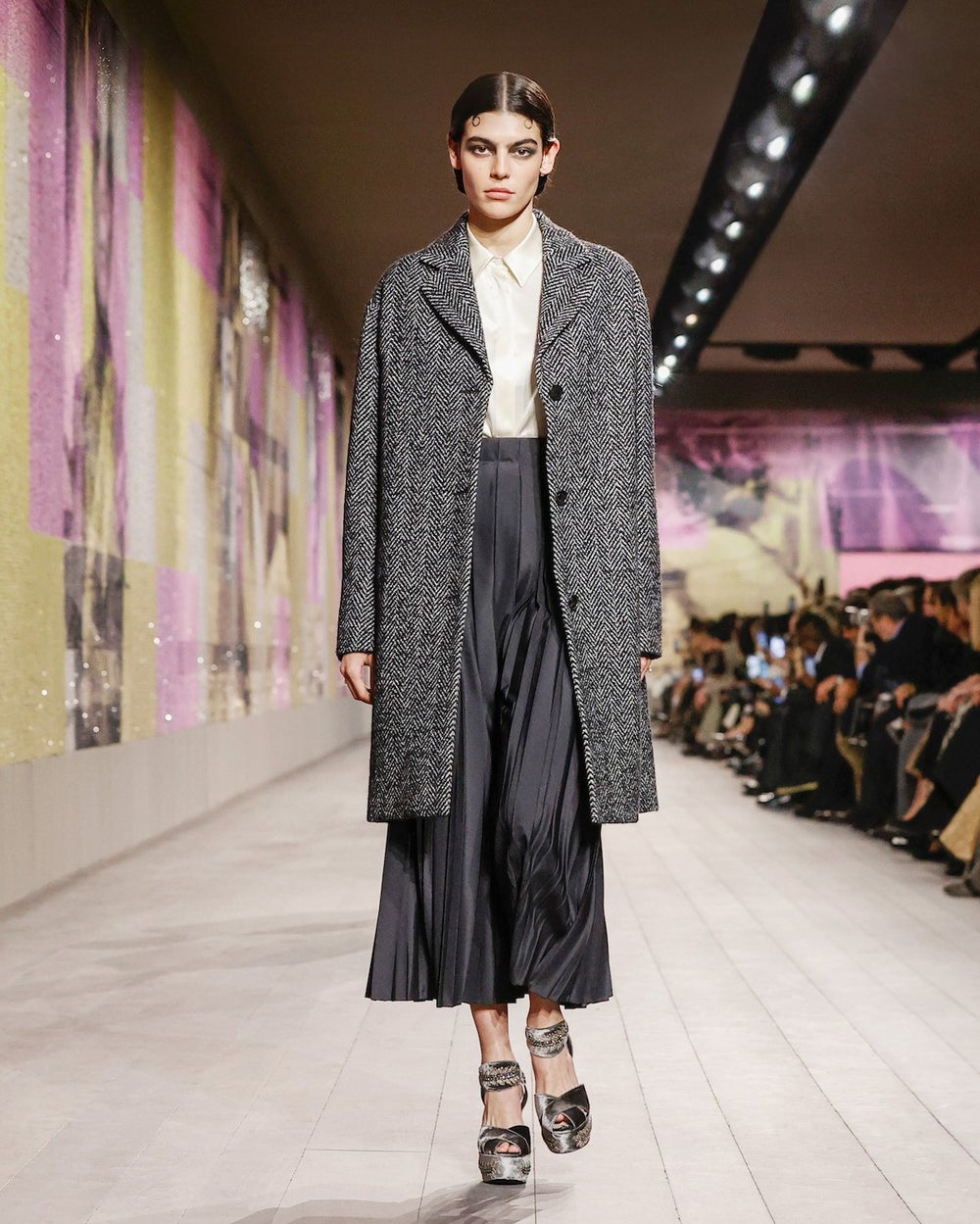 look 19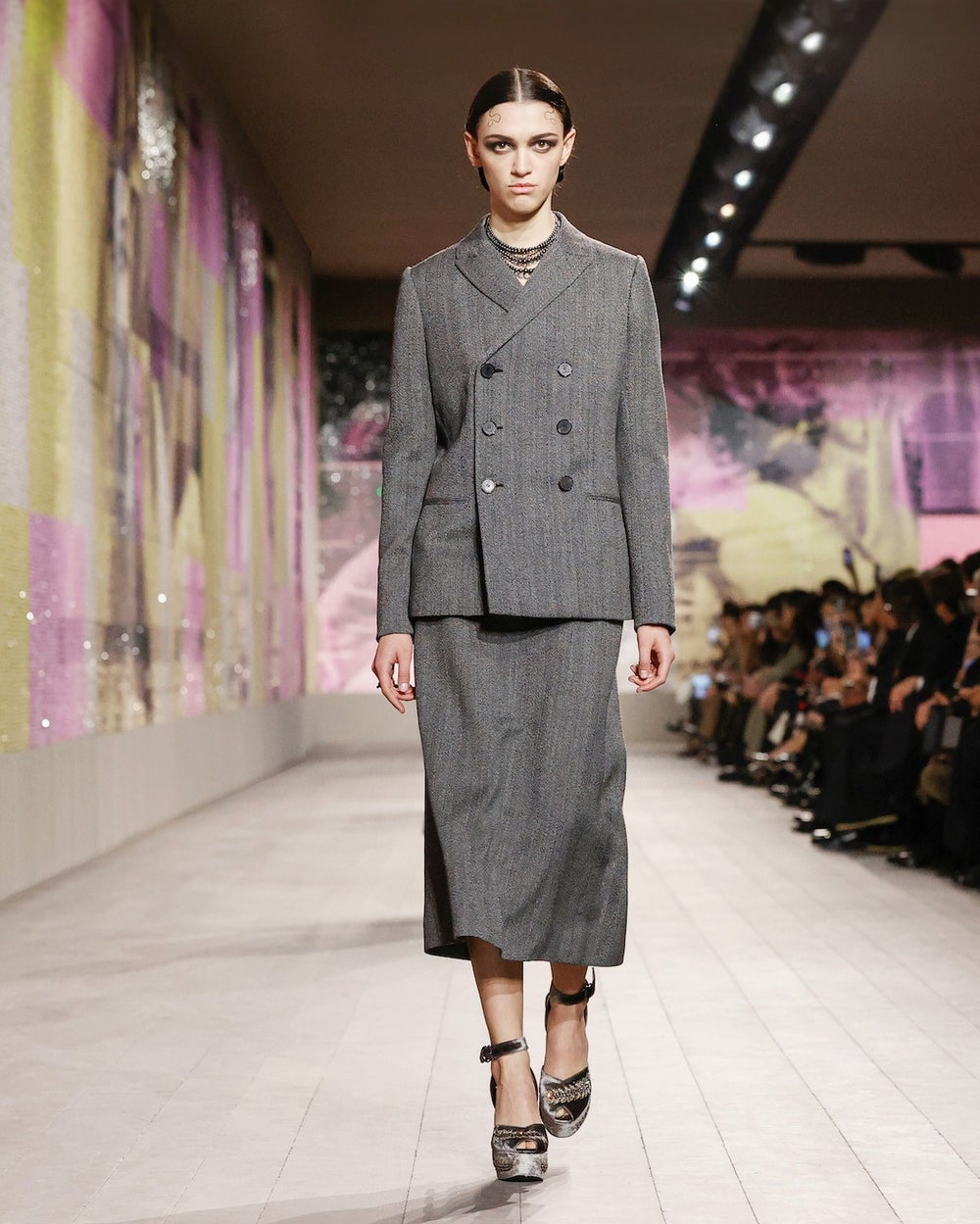 look 20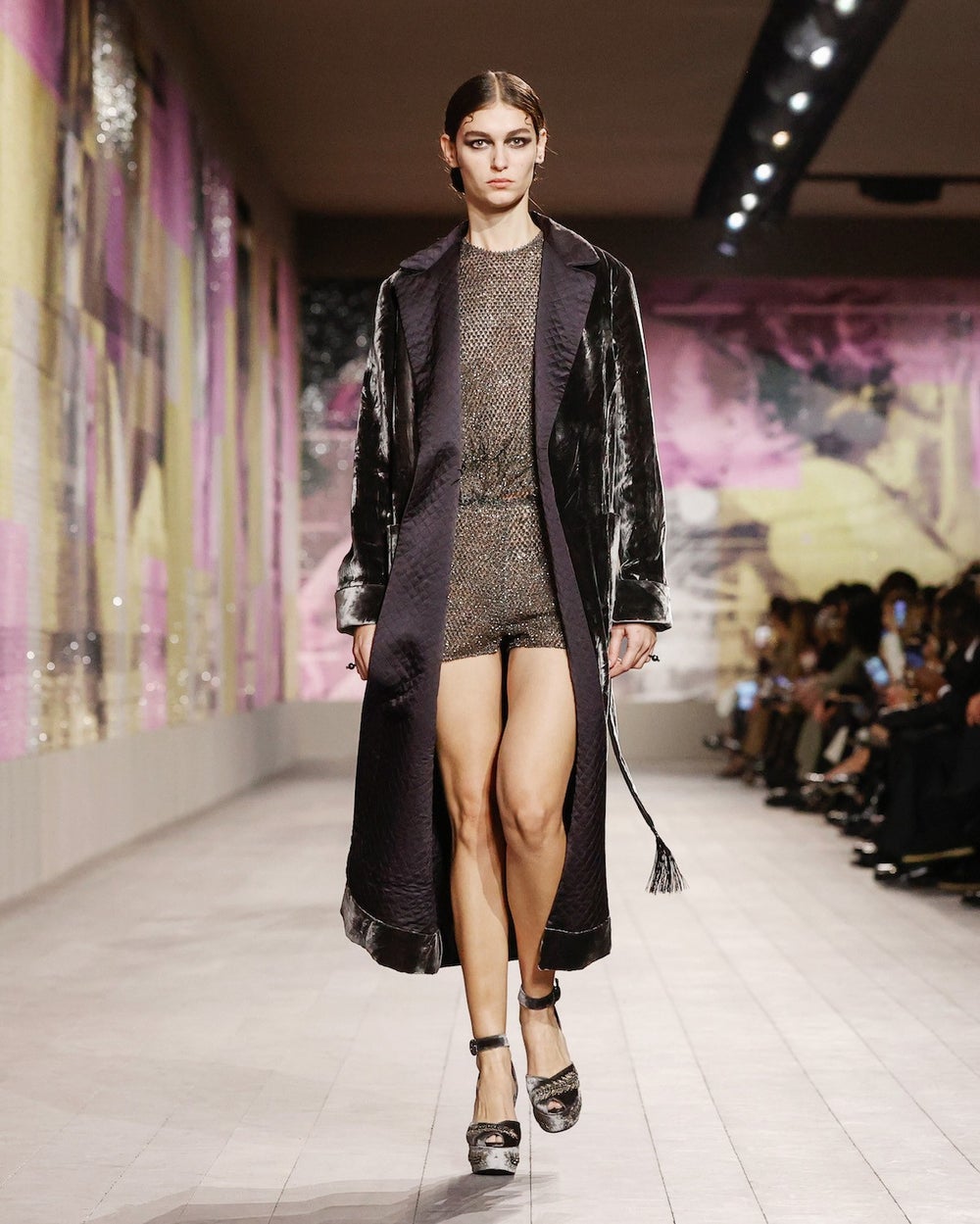 look 21
look 22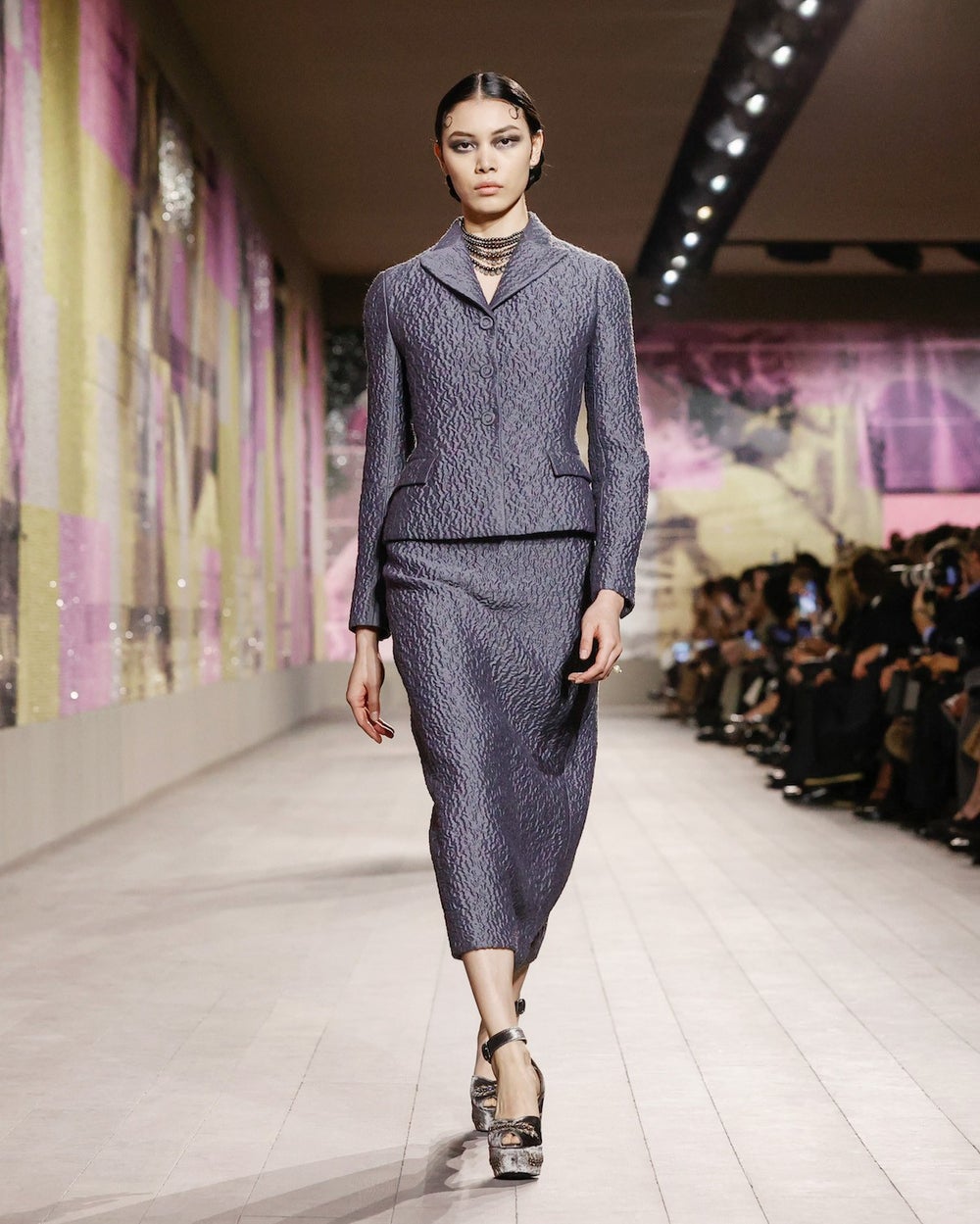 look 23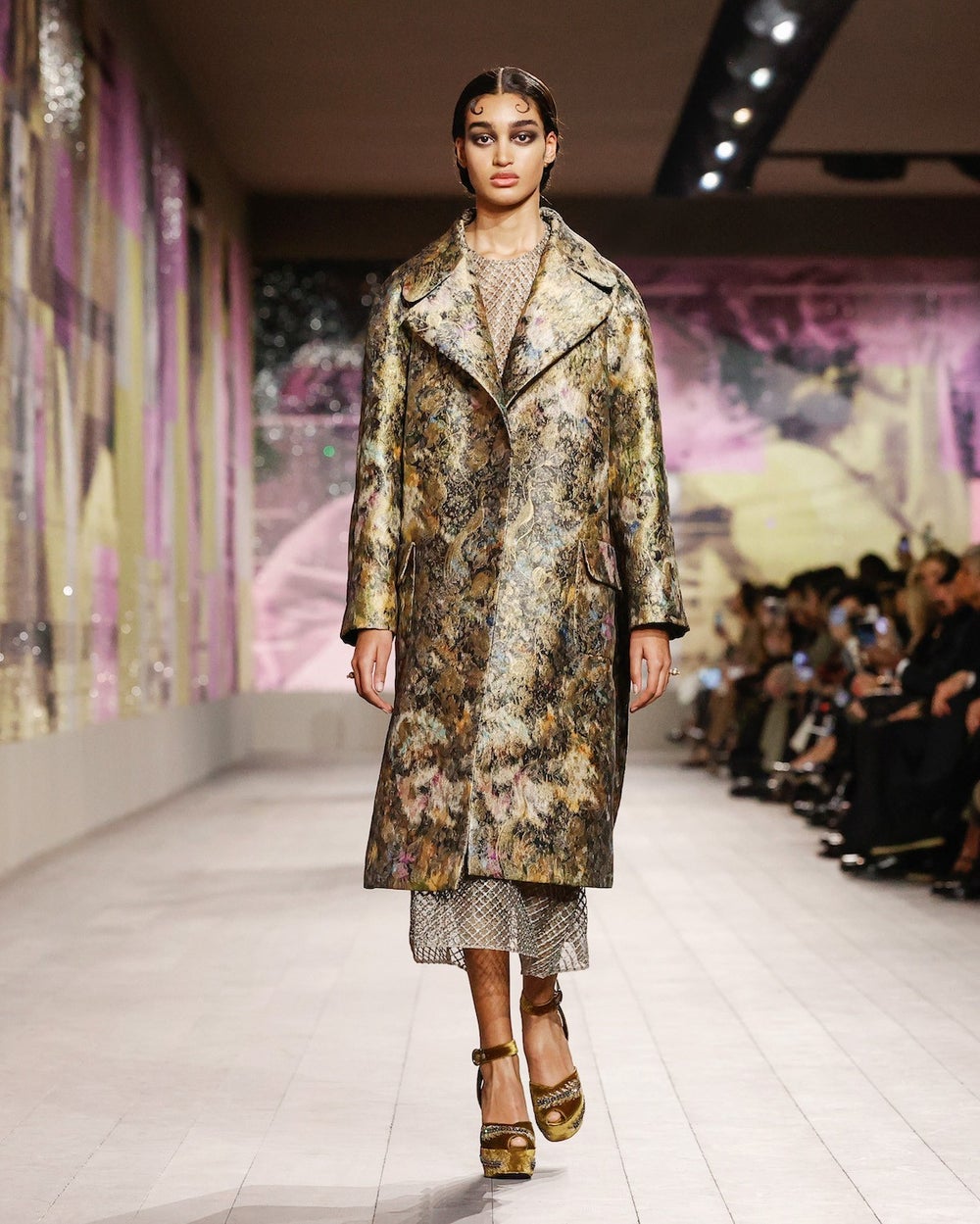 look 24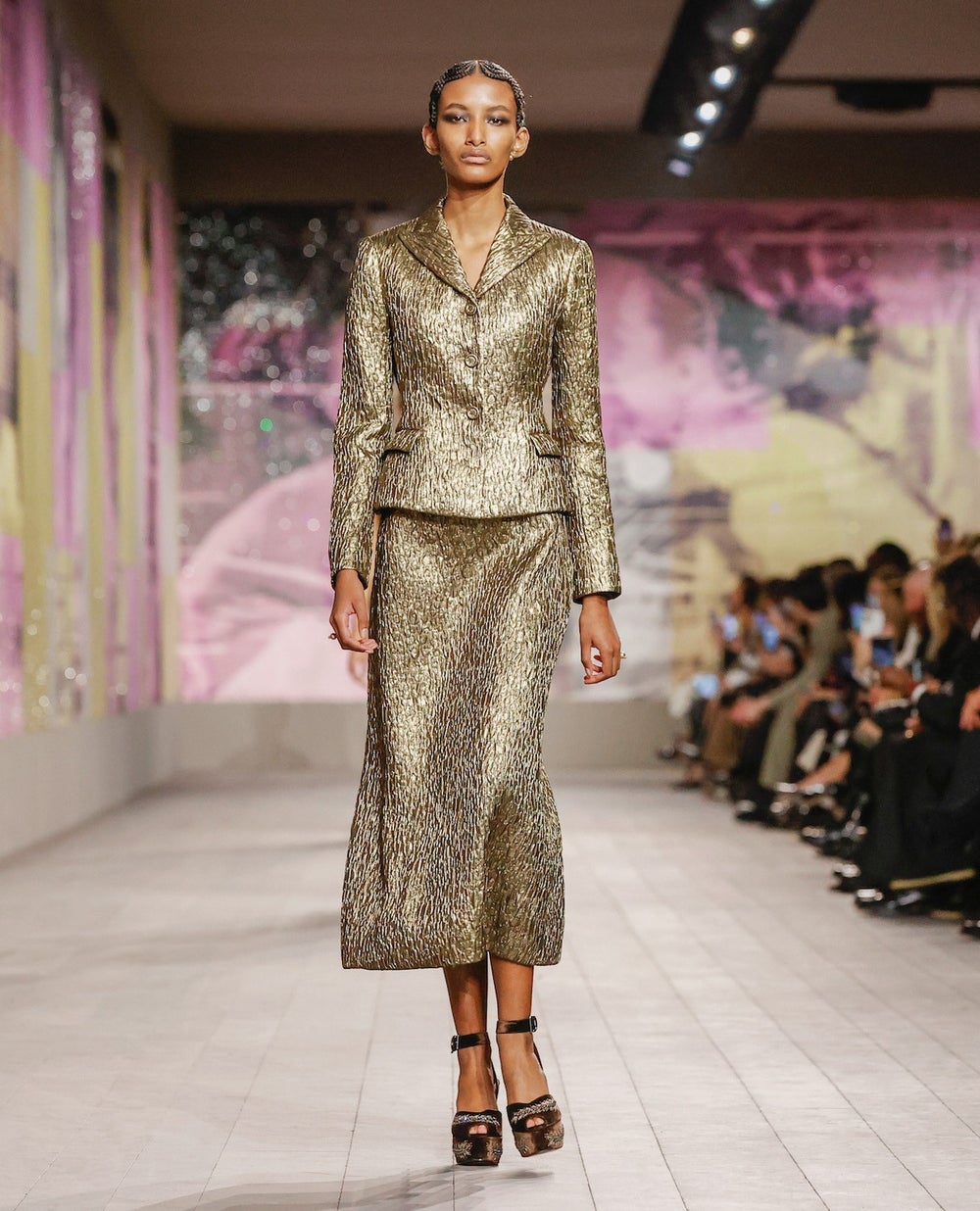 look 25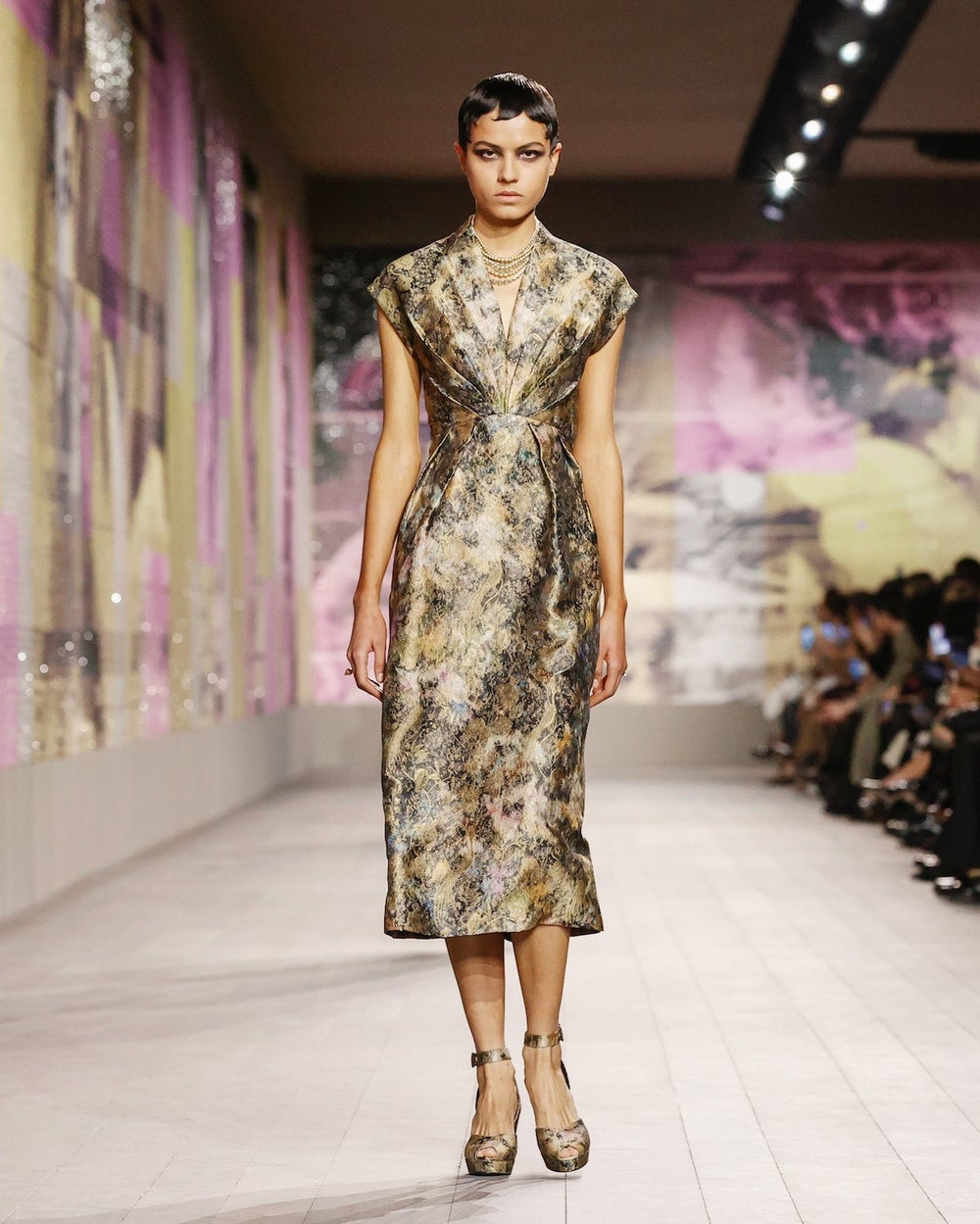 look 26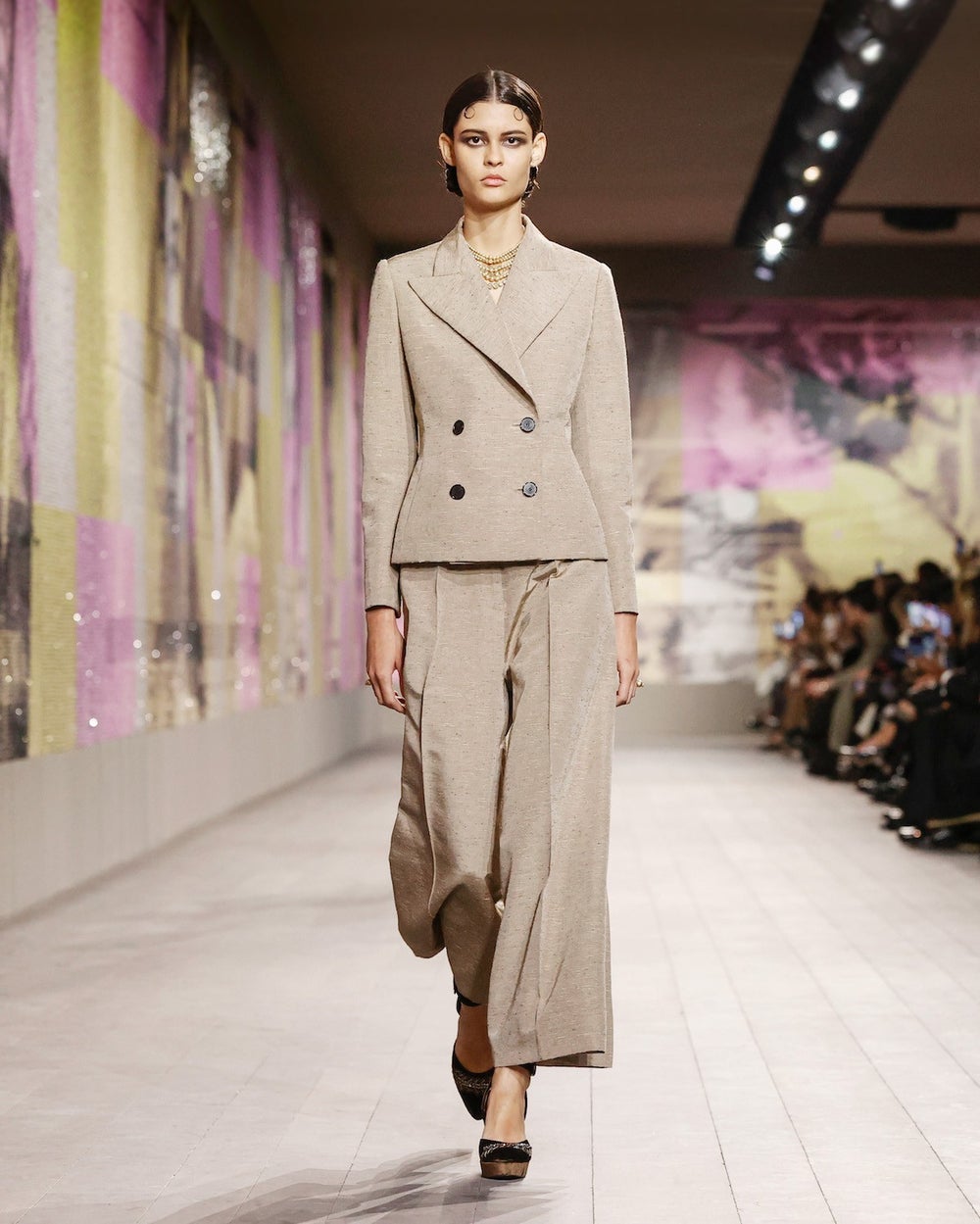 look 27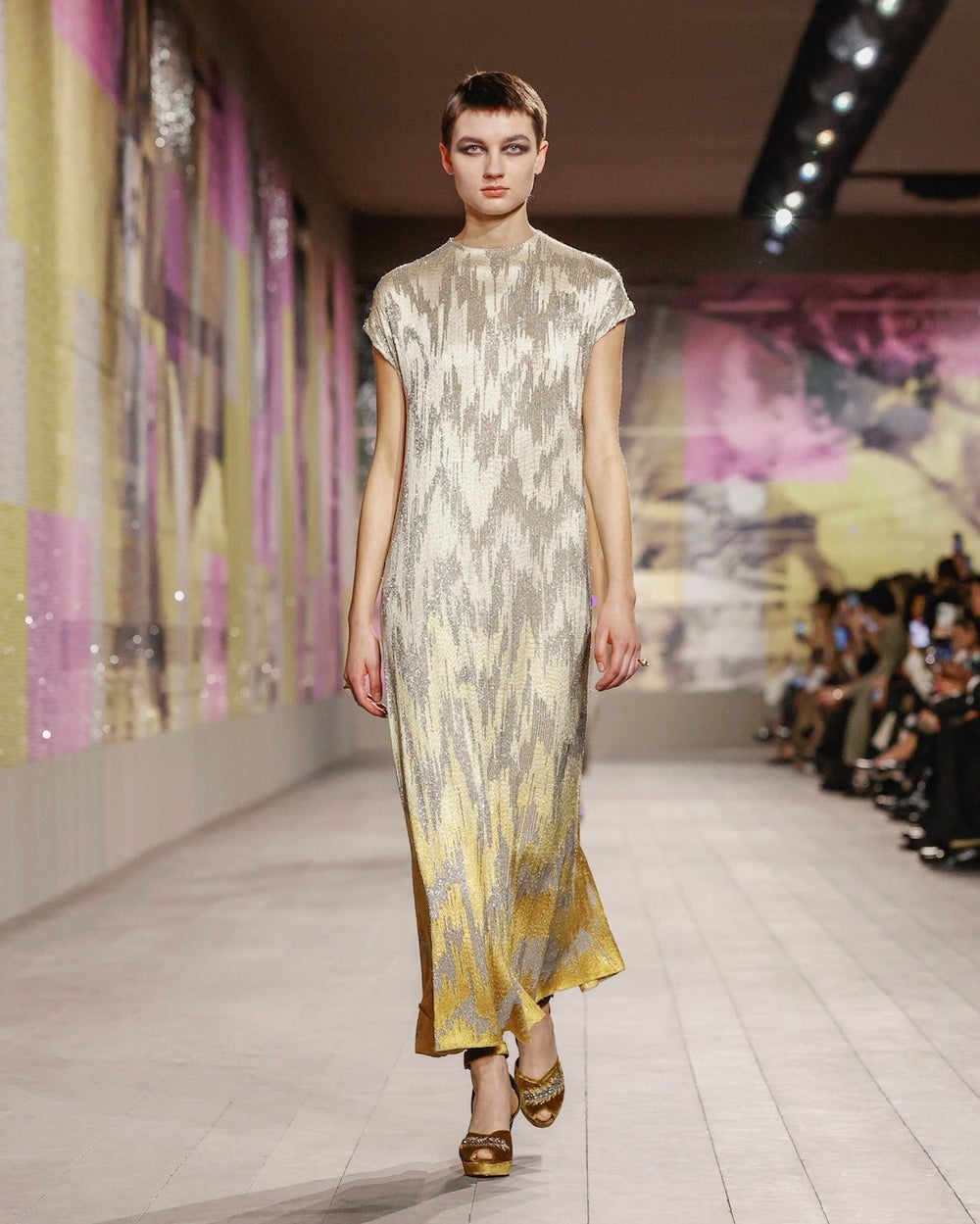 look 28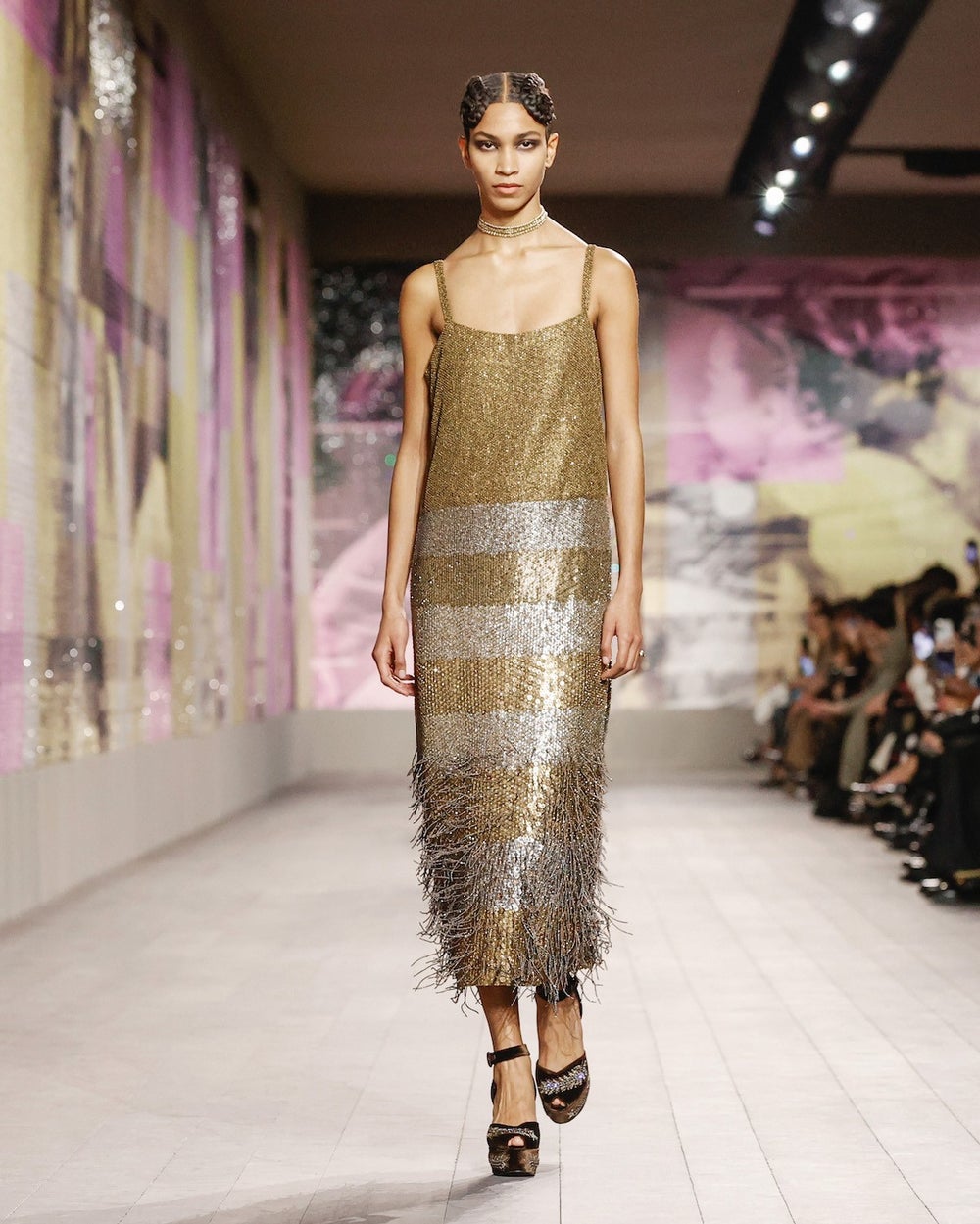 look 29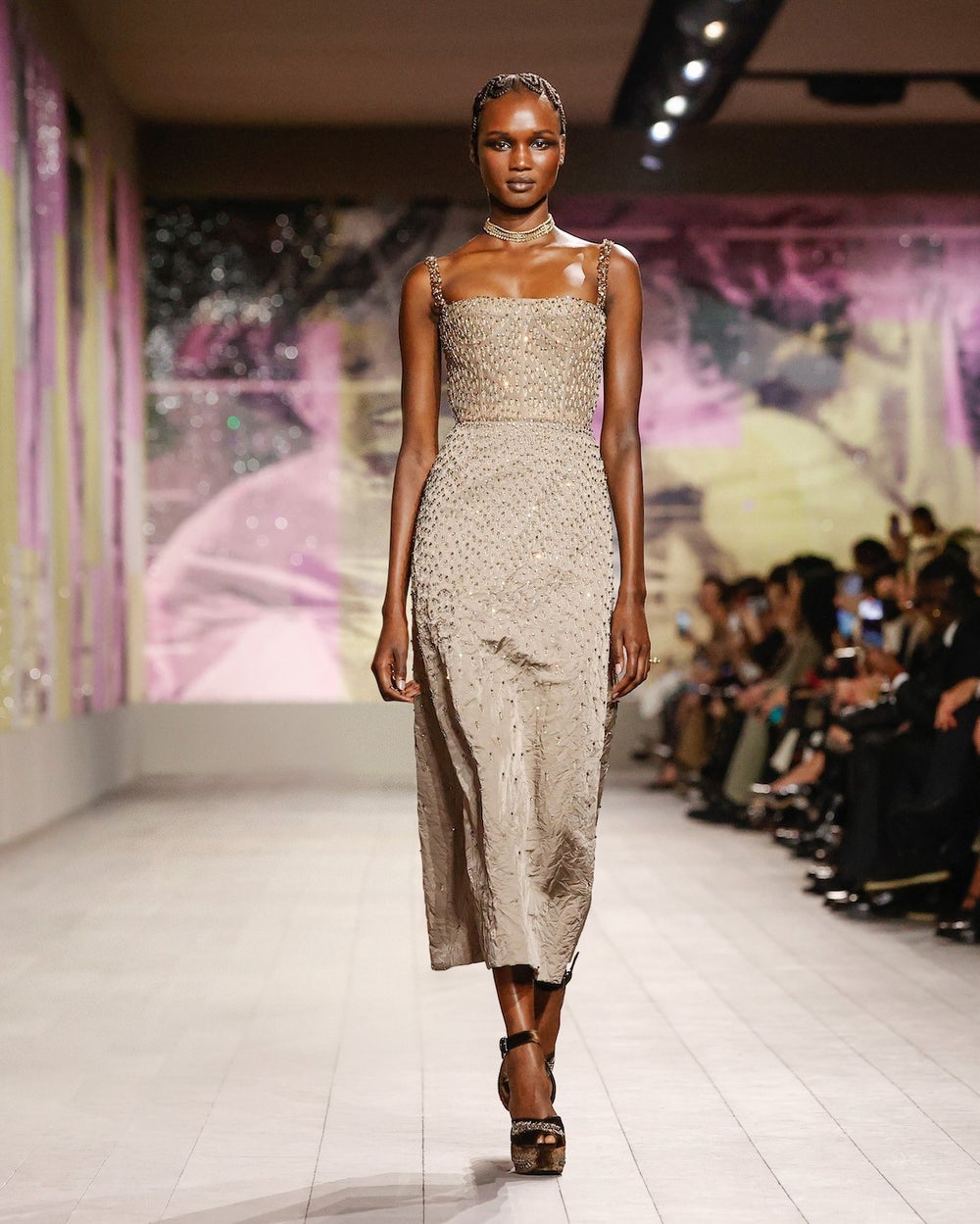 look 30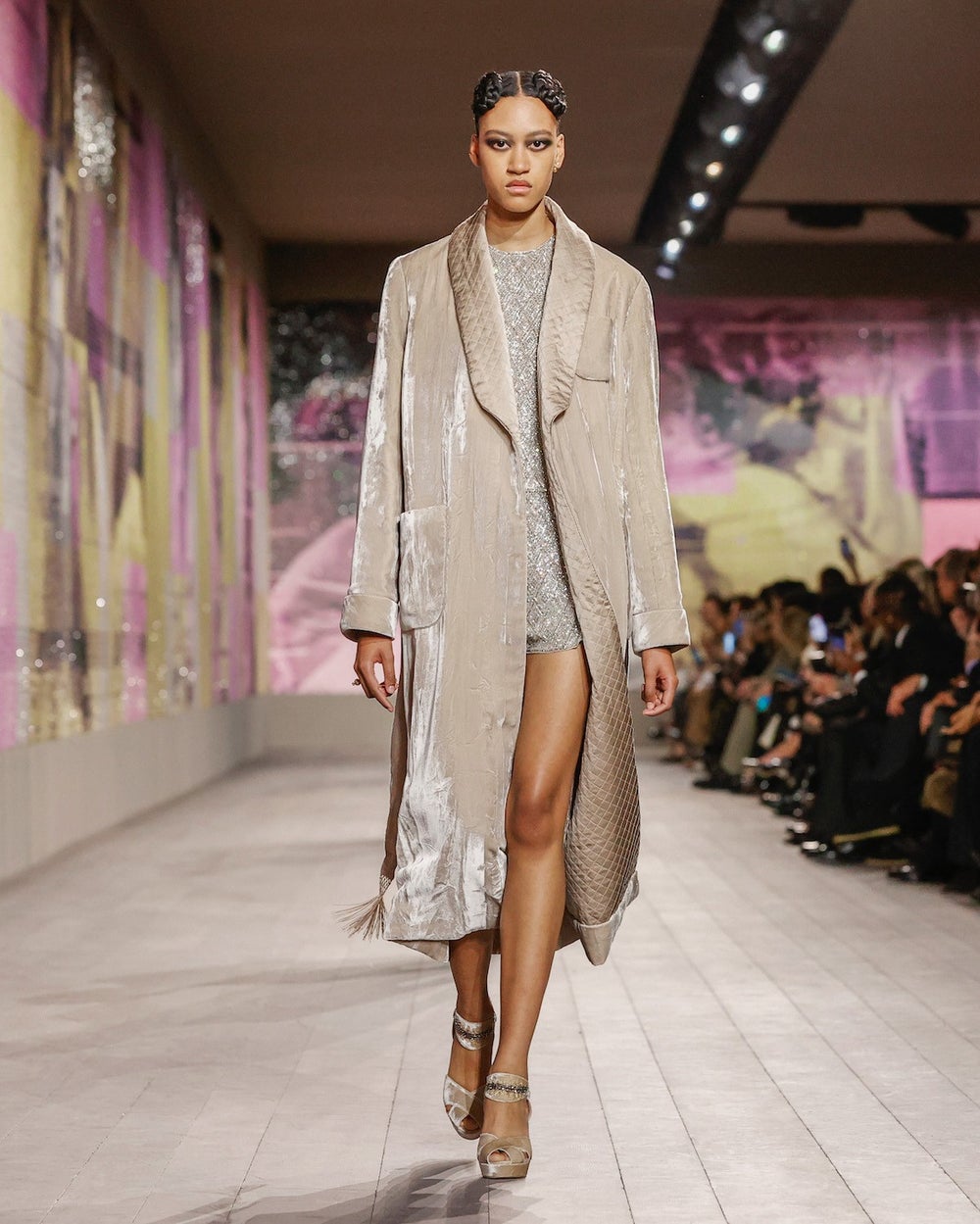 look 31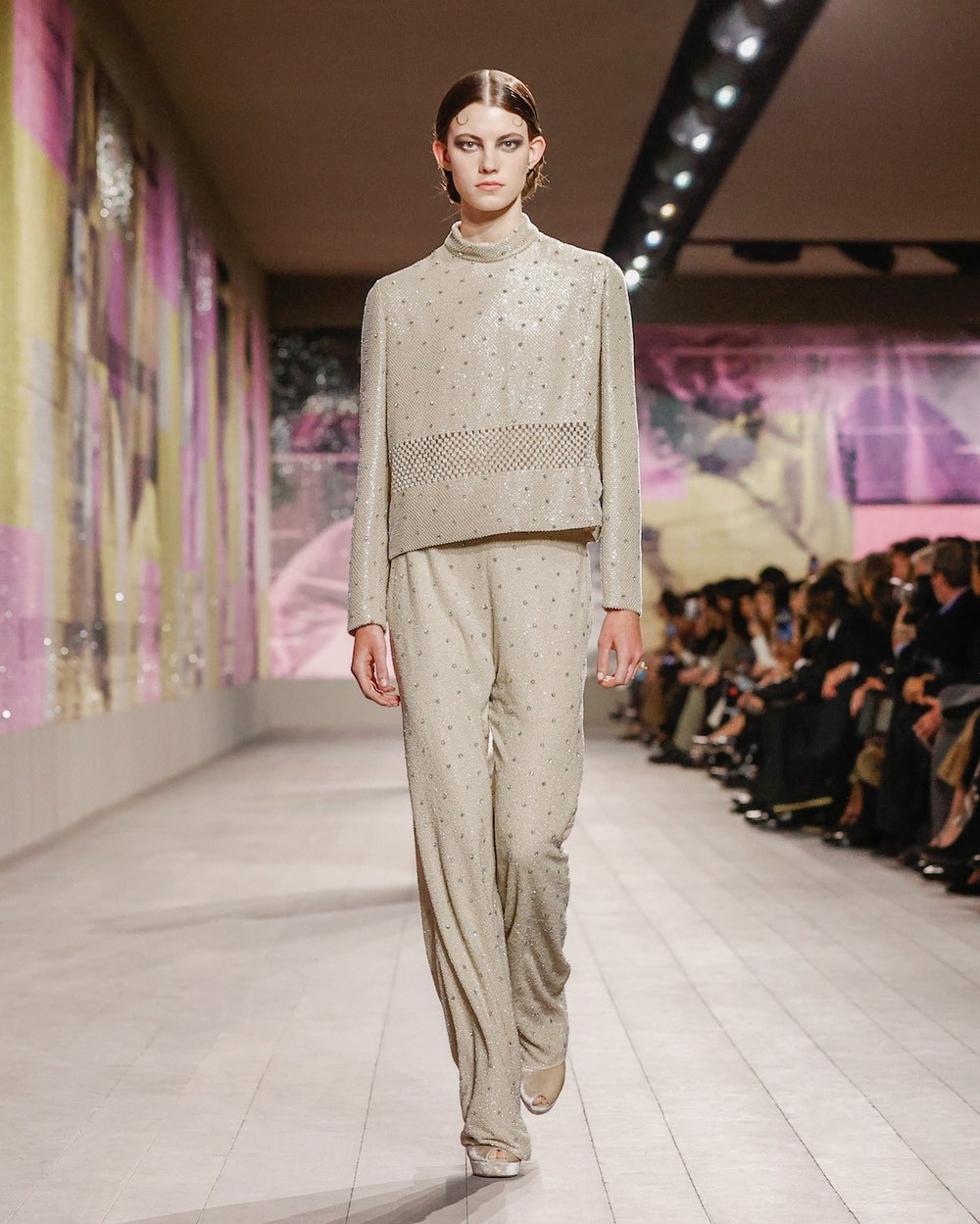 look 32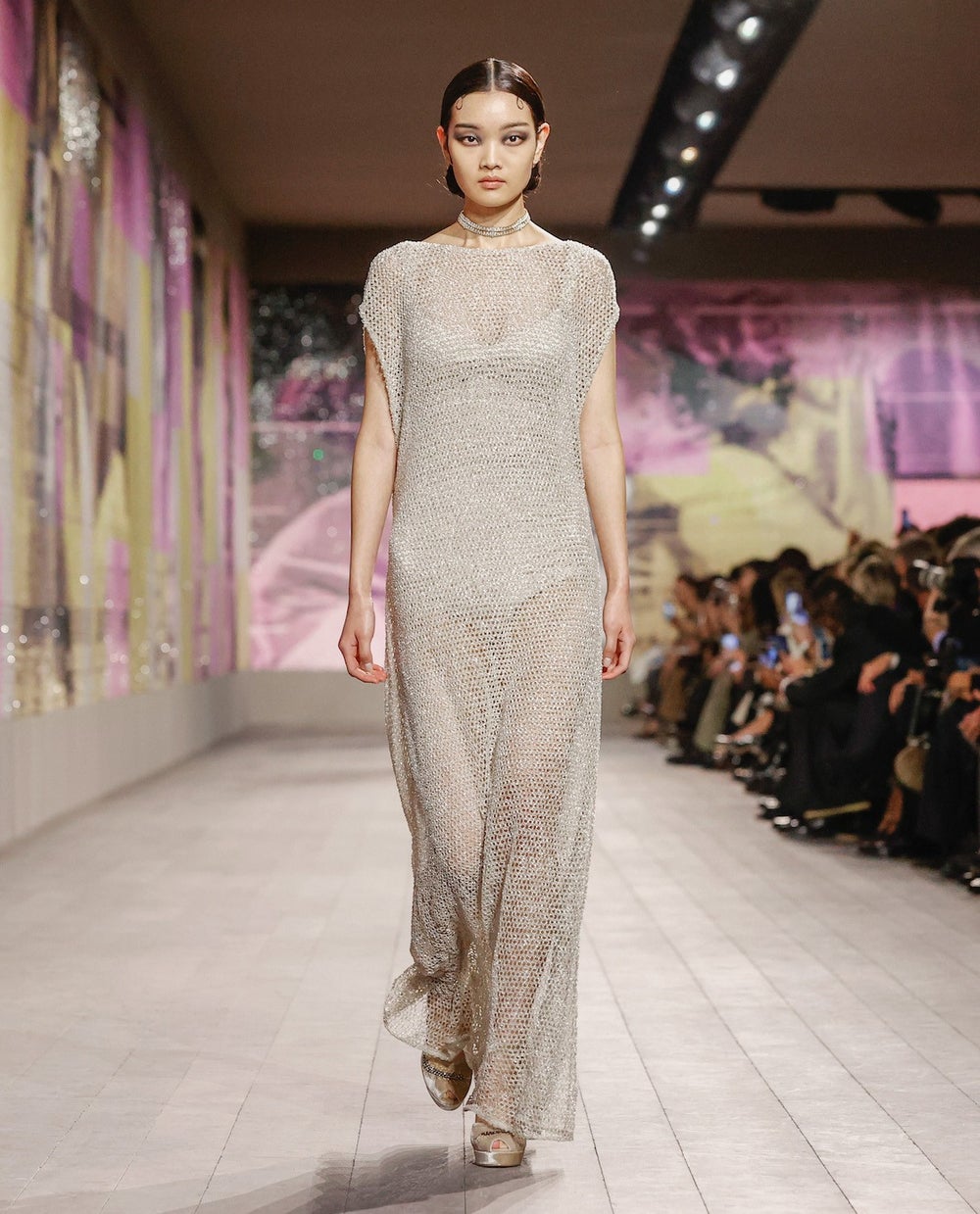 look 33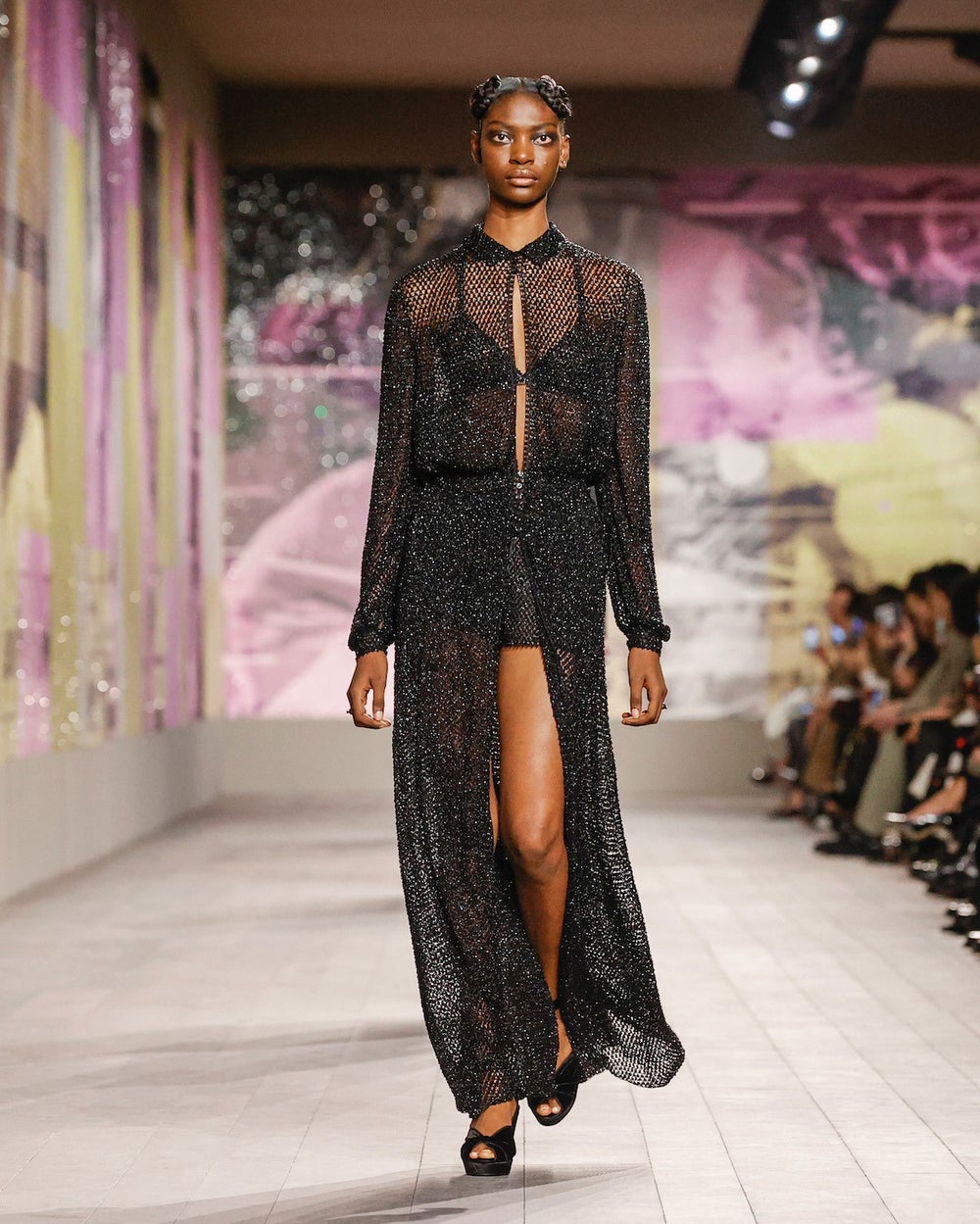 look 34
look 35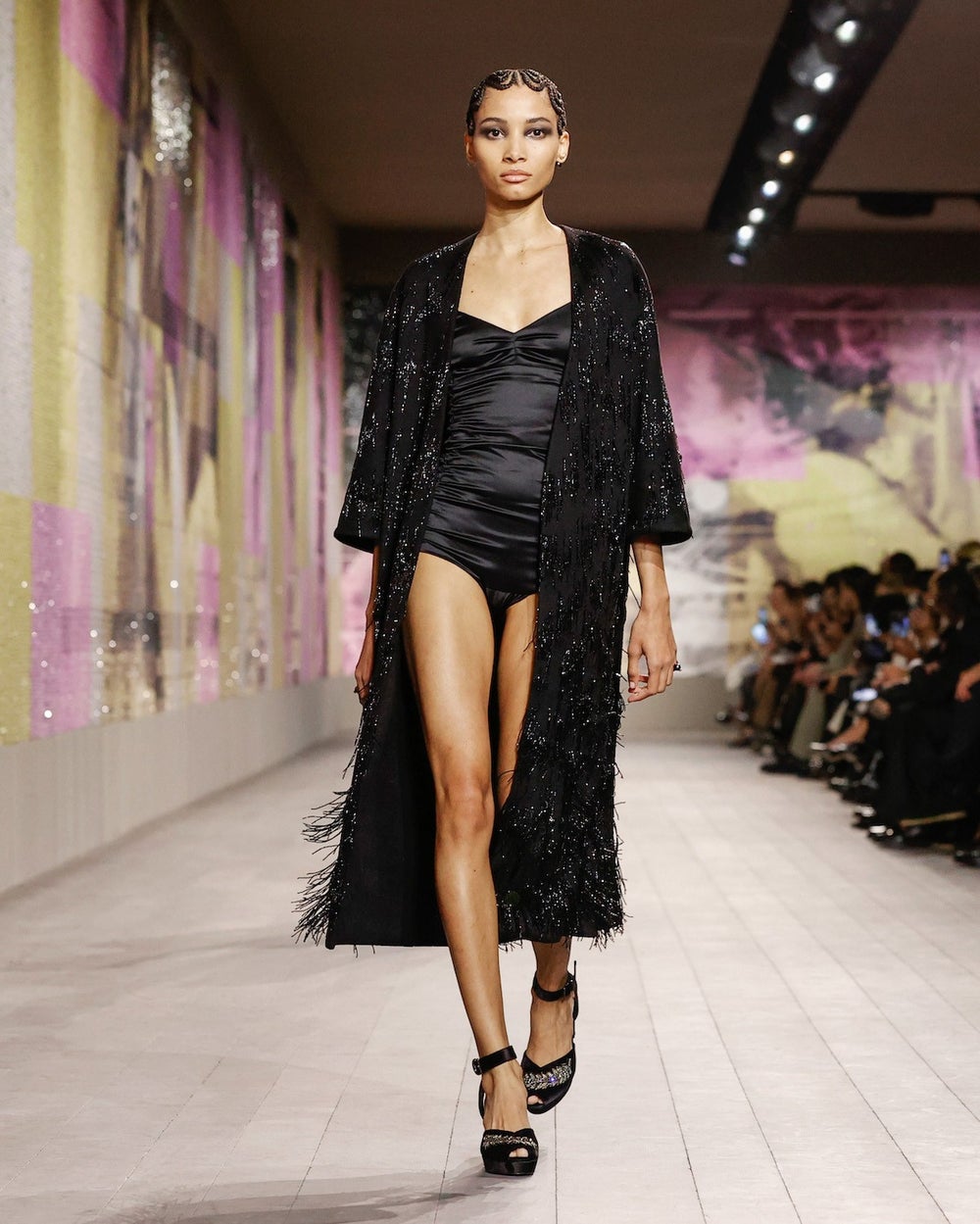 look 36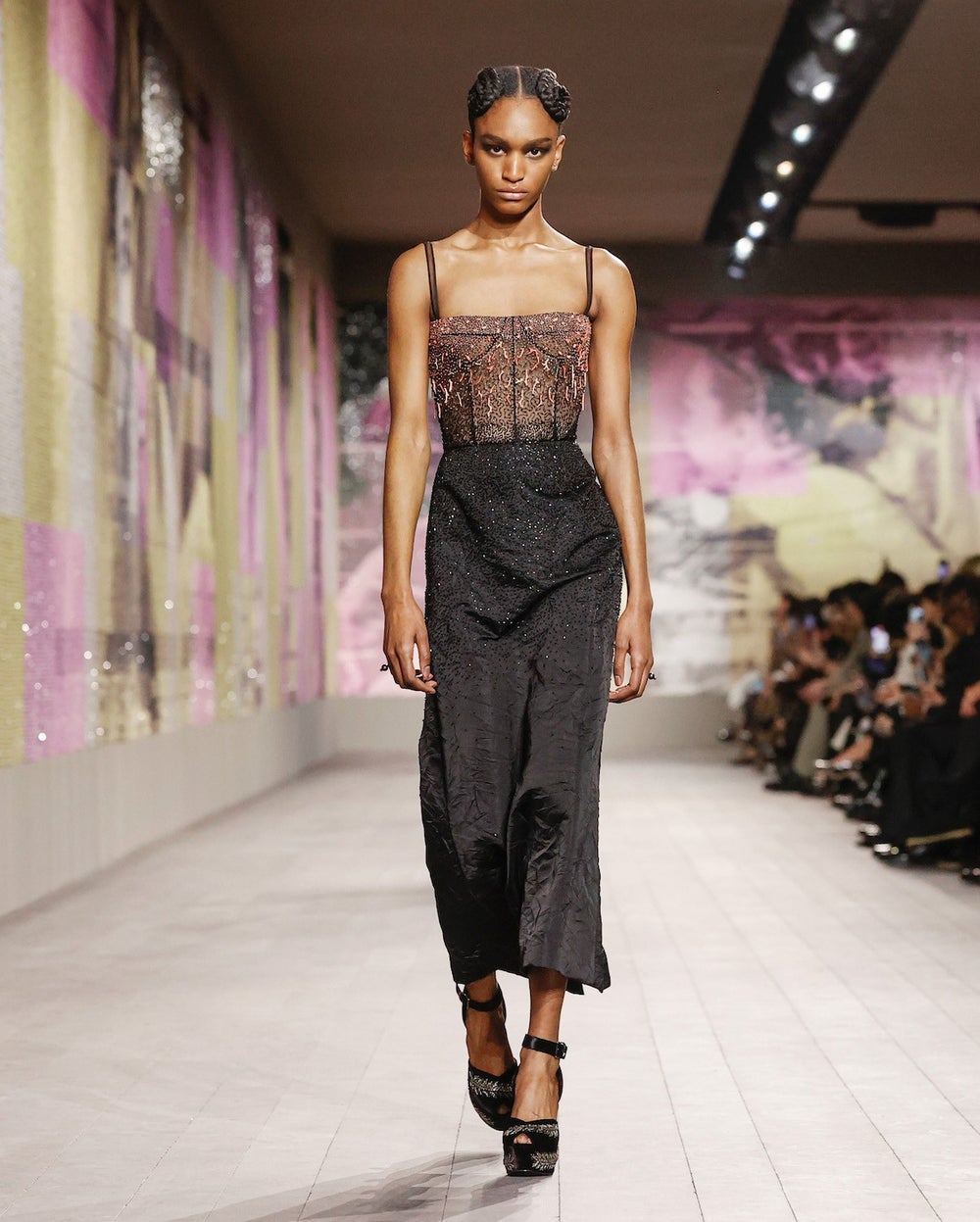 look 37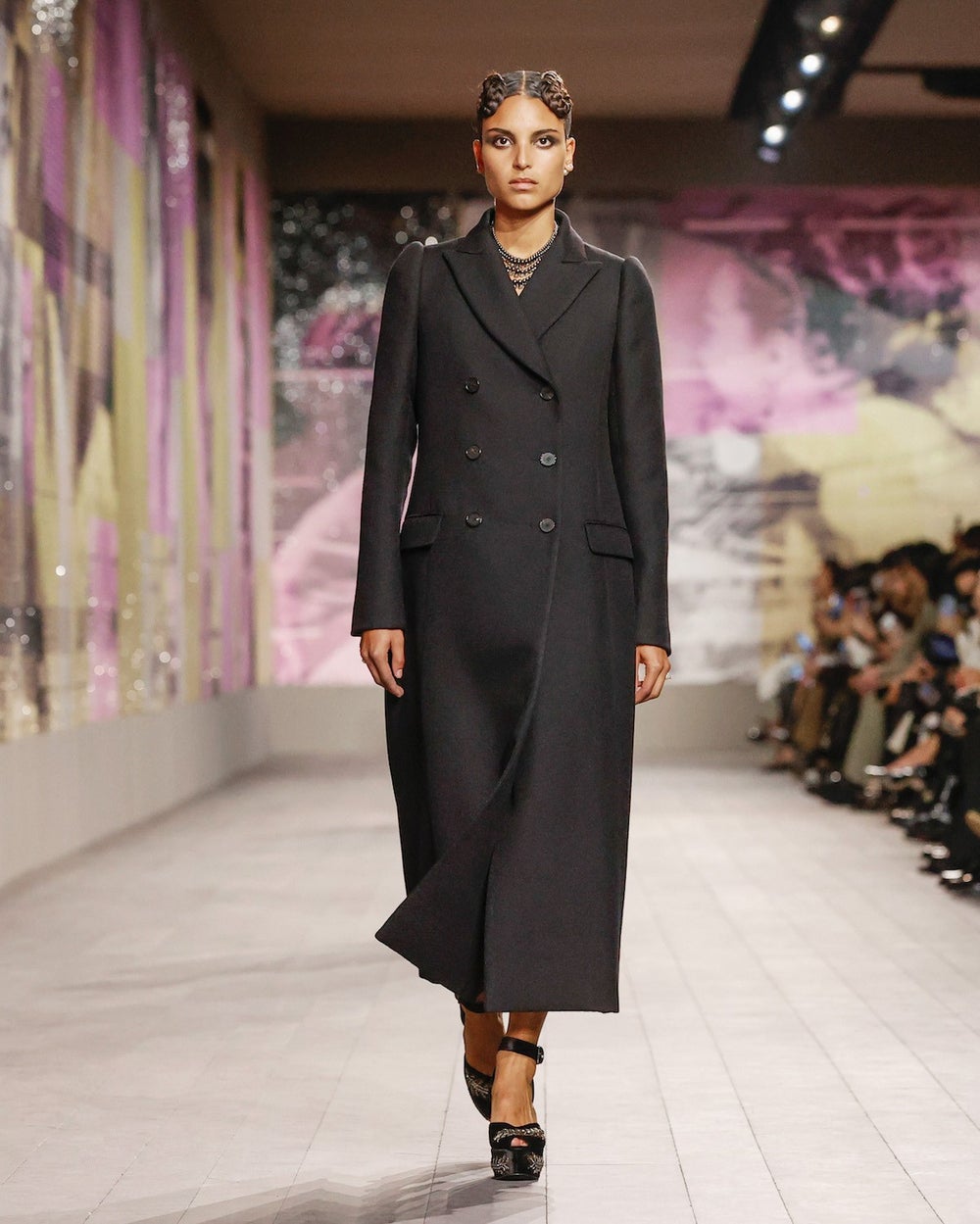 look 38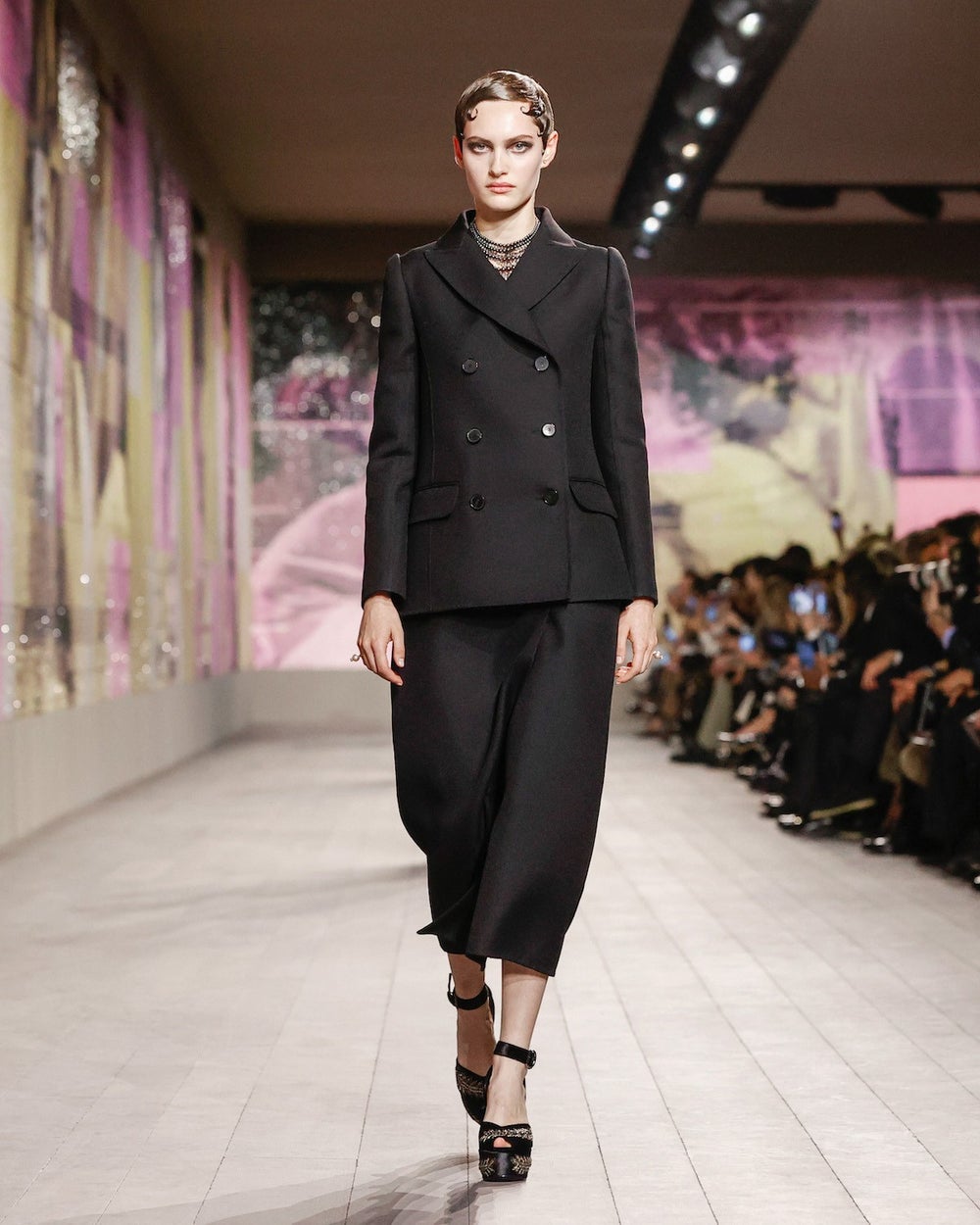 look 39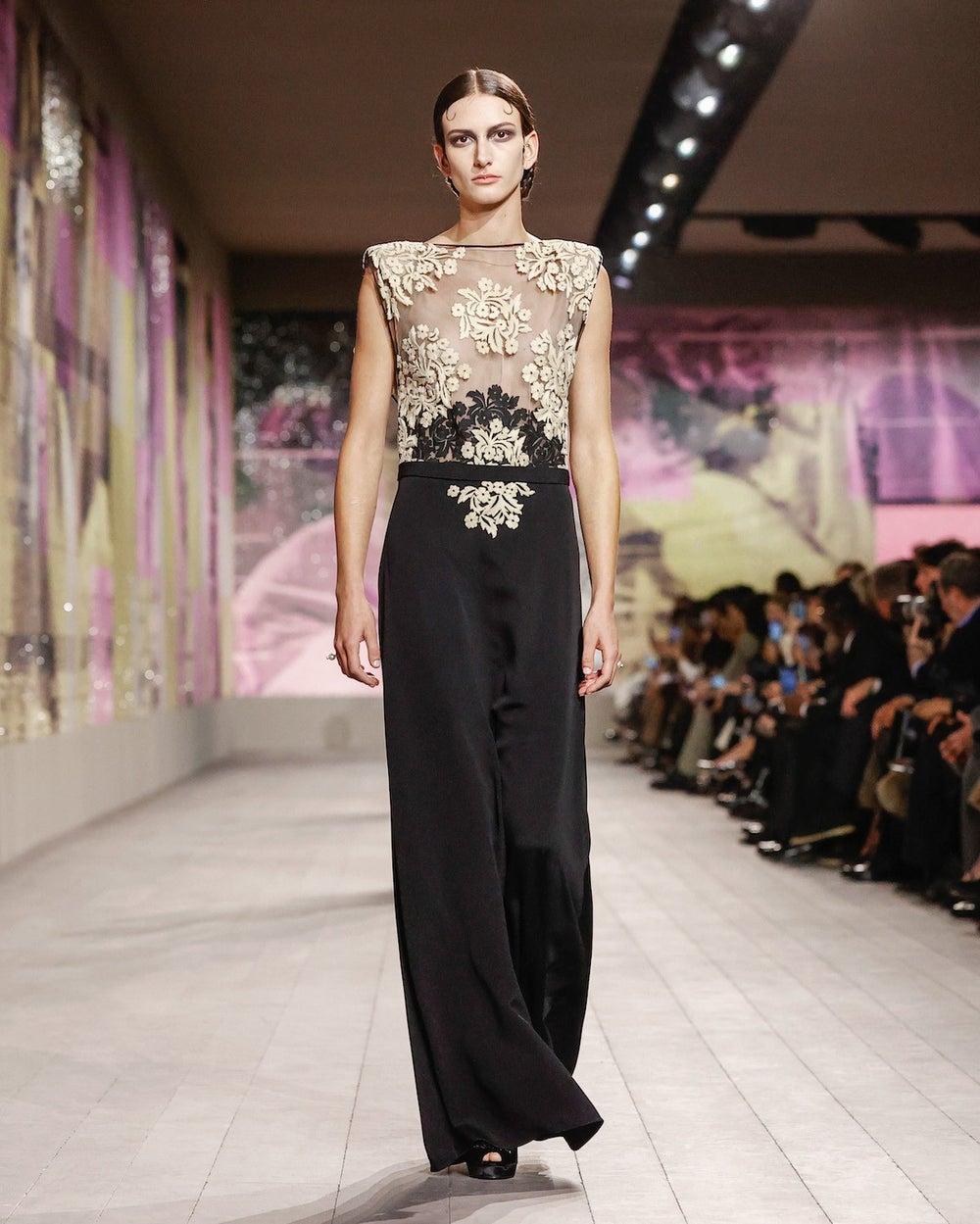 look 40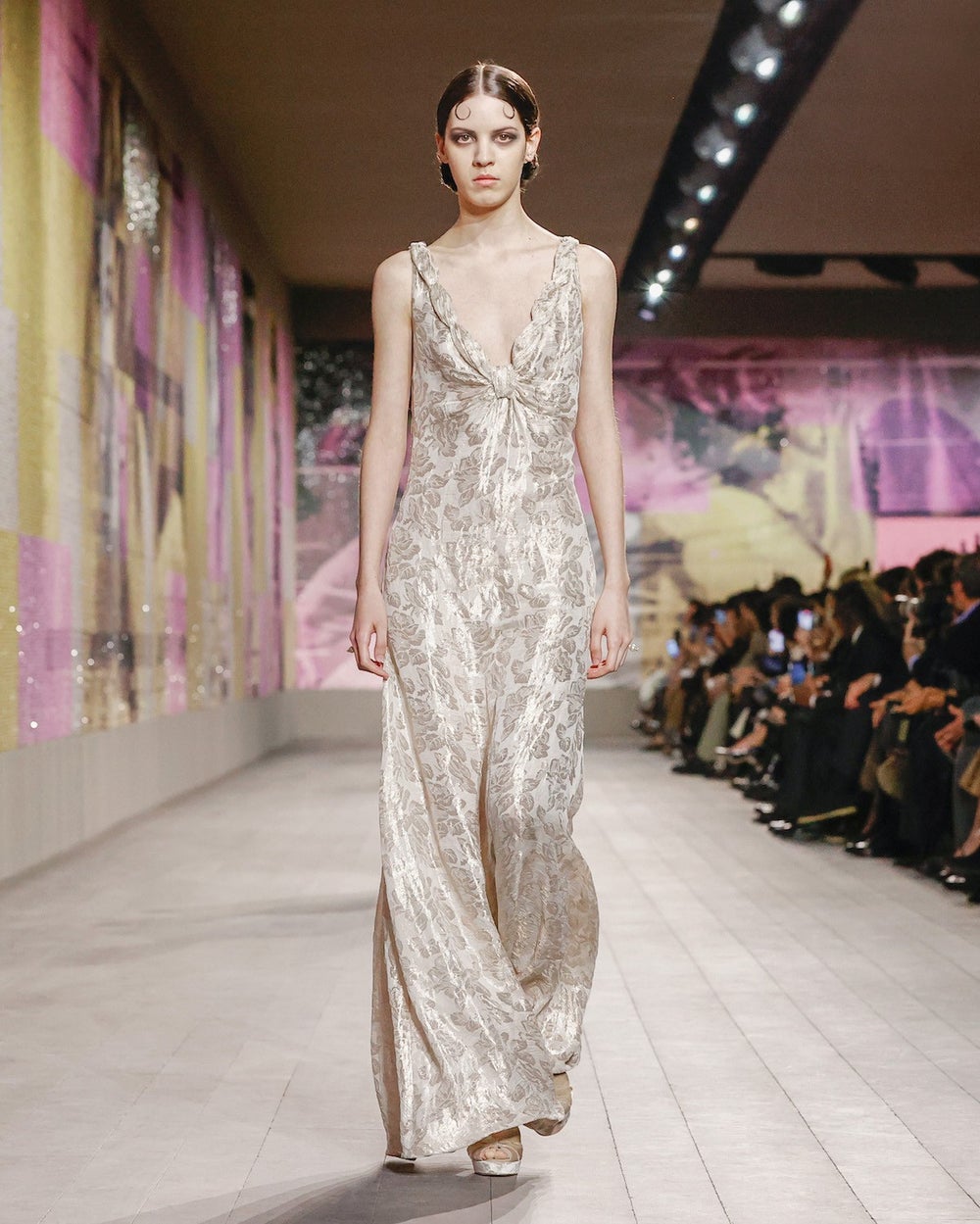 look 41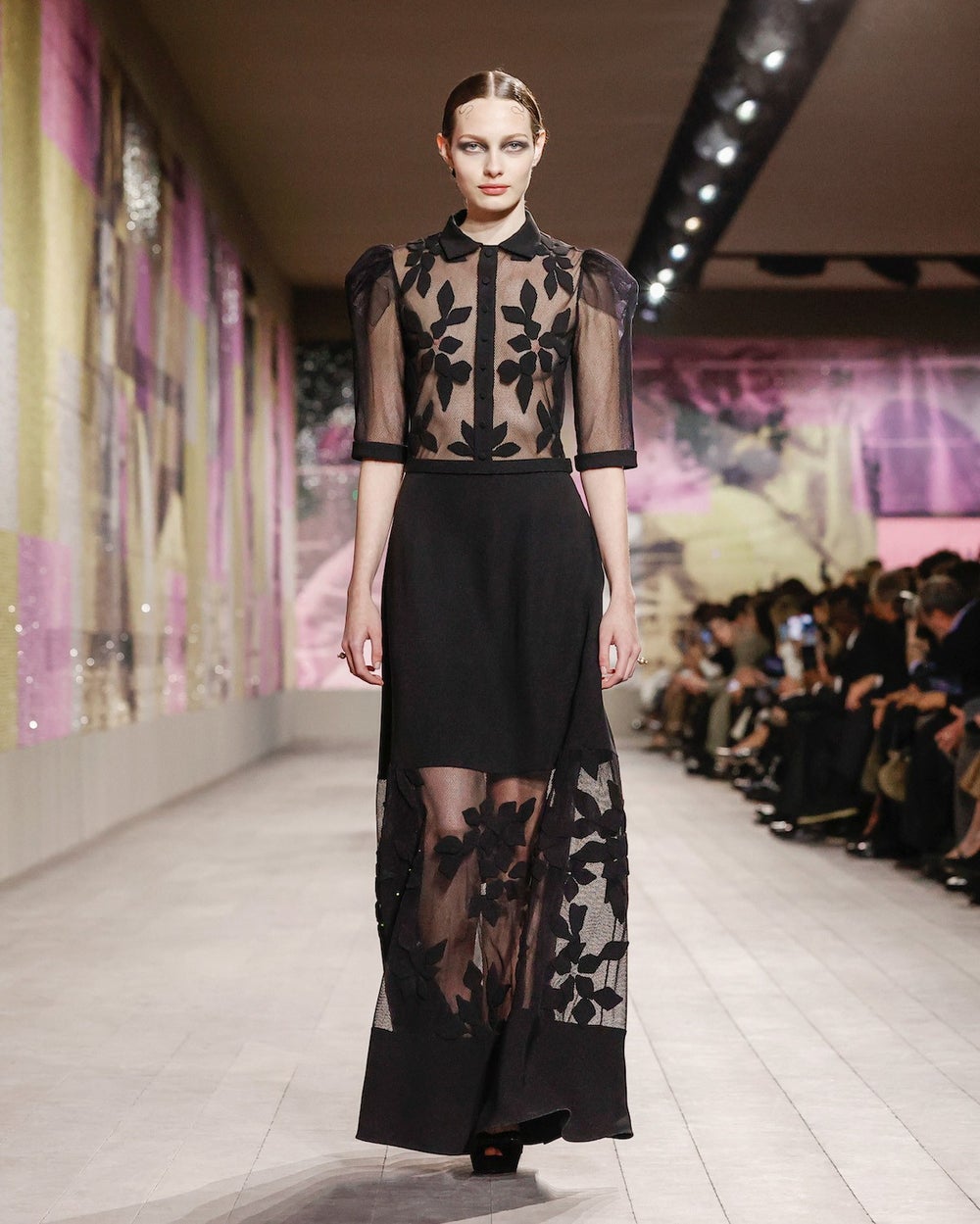 look 42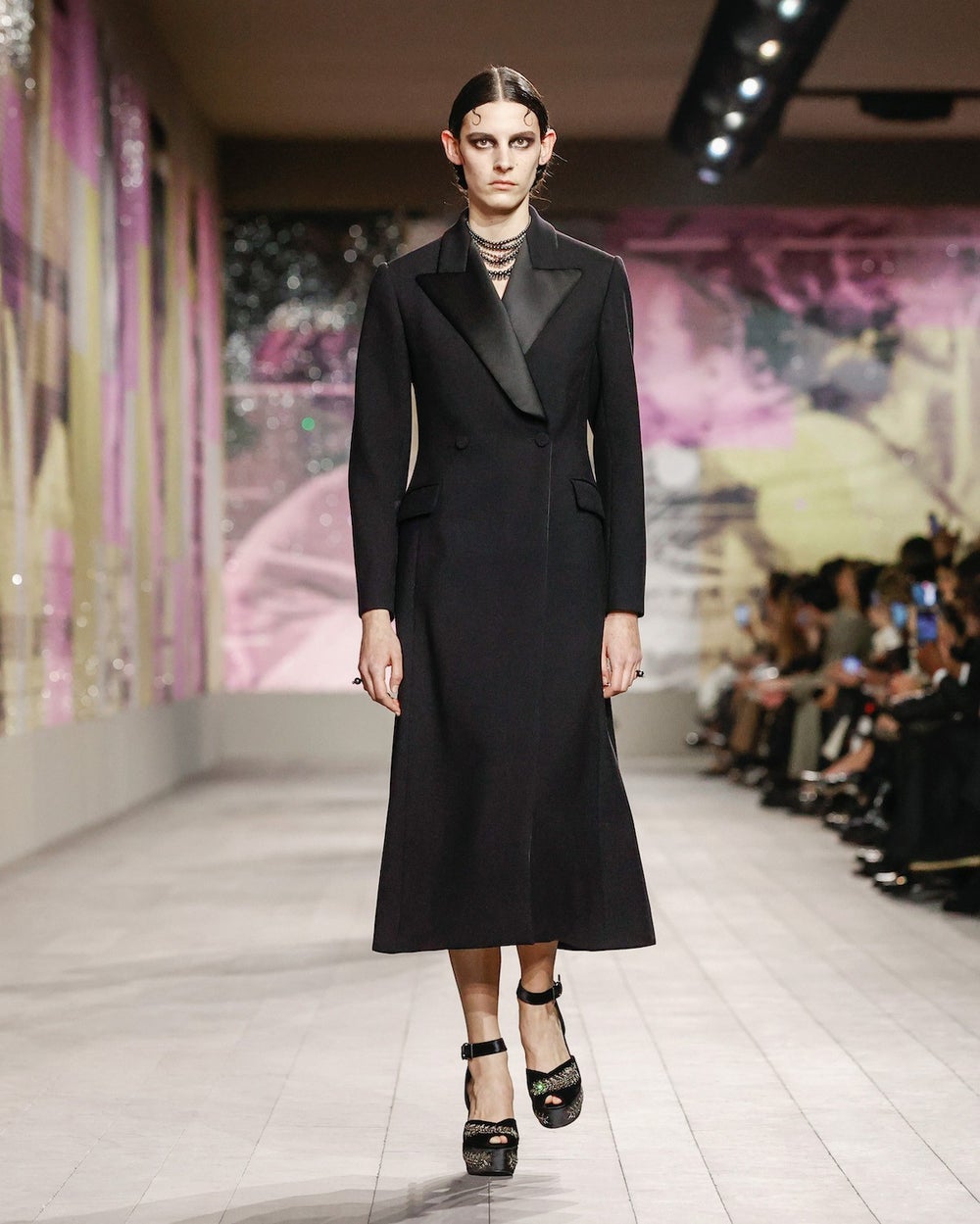 look 43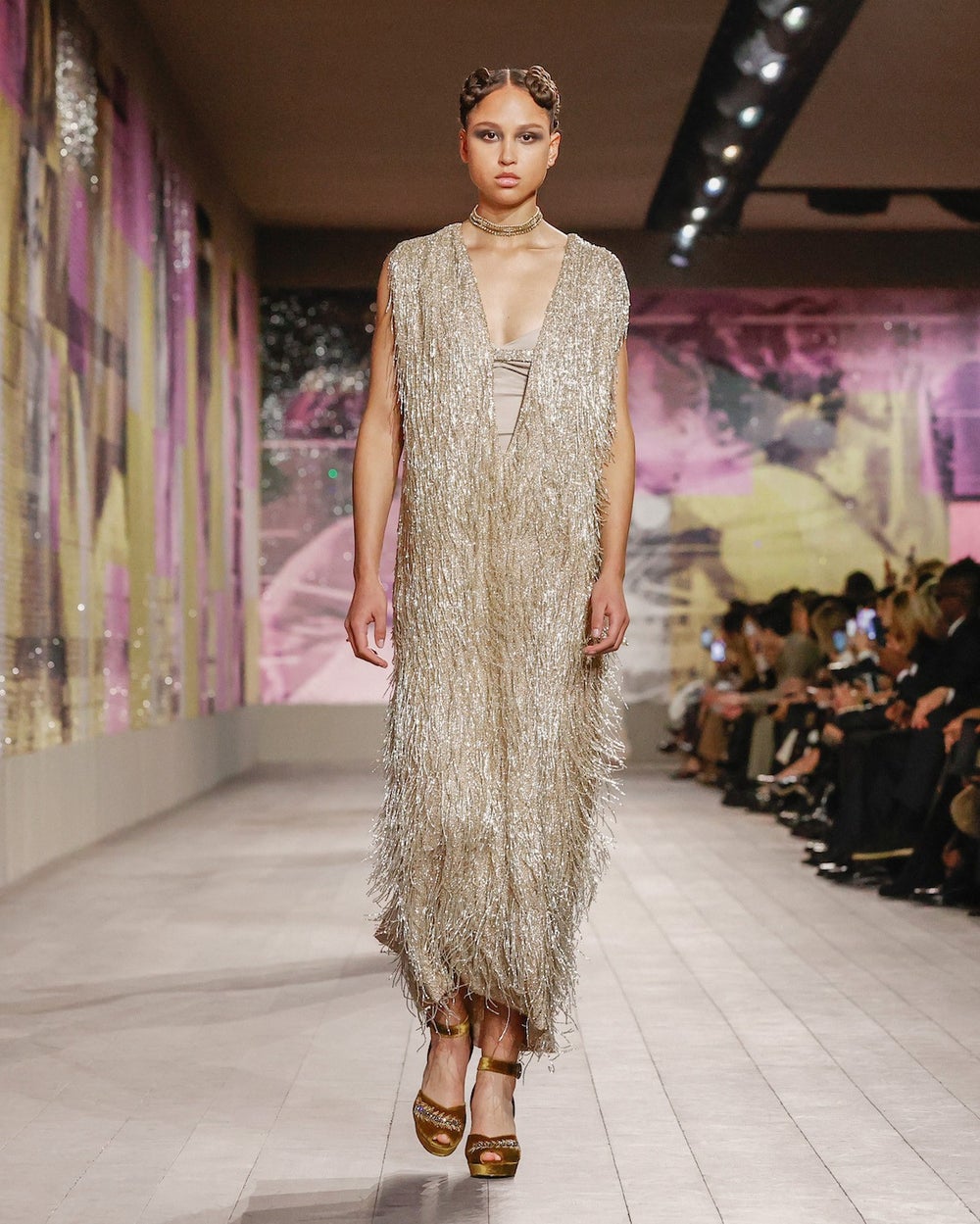 look 44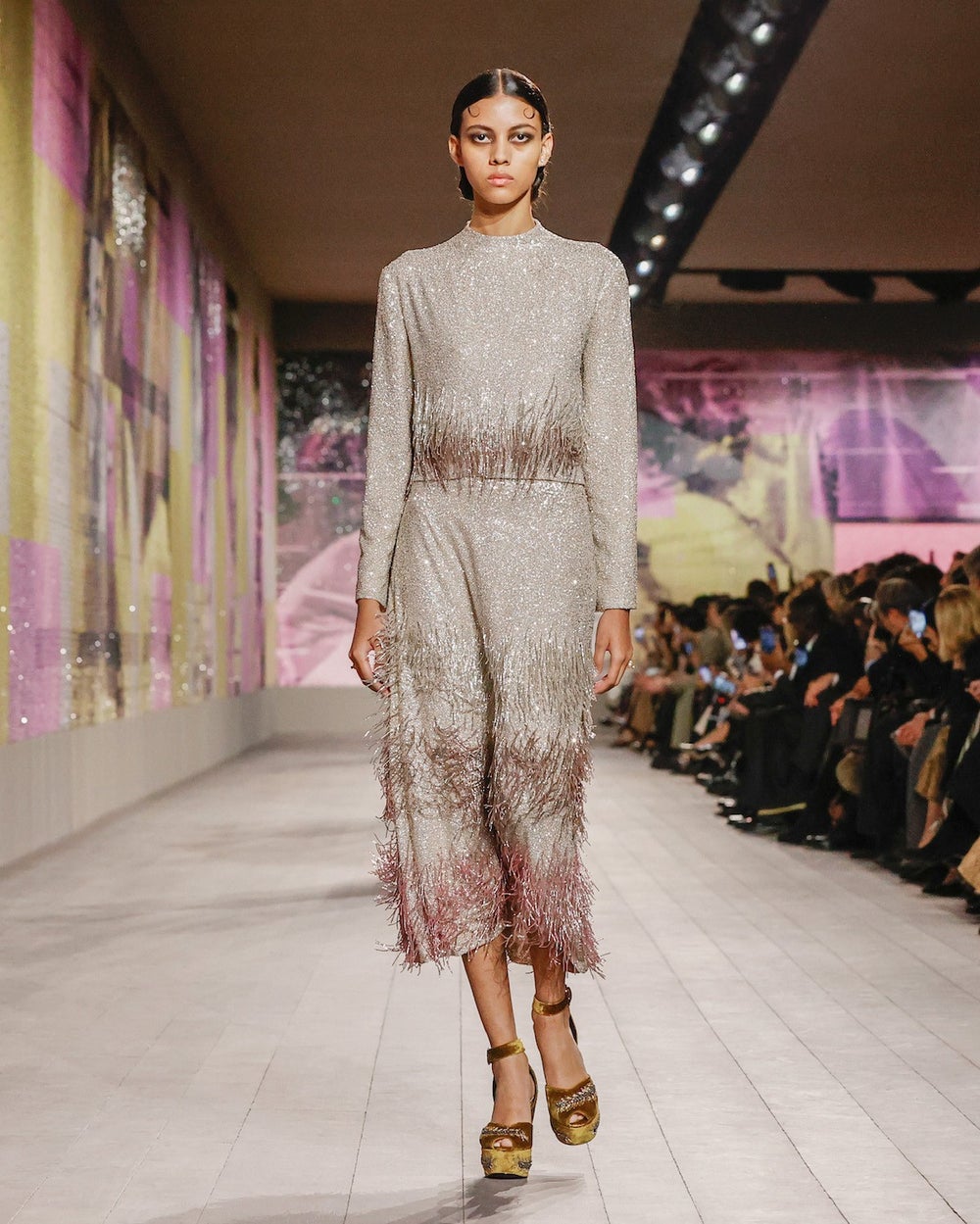 look 45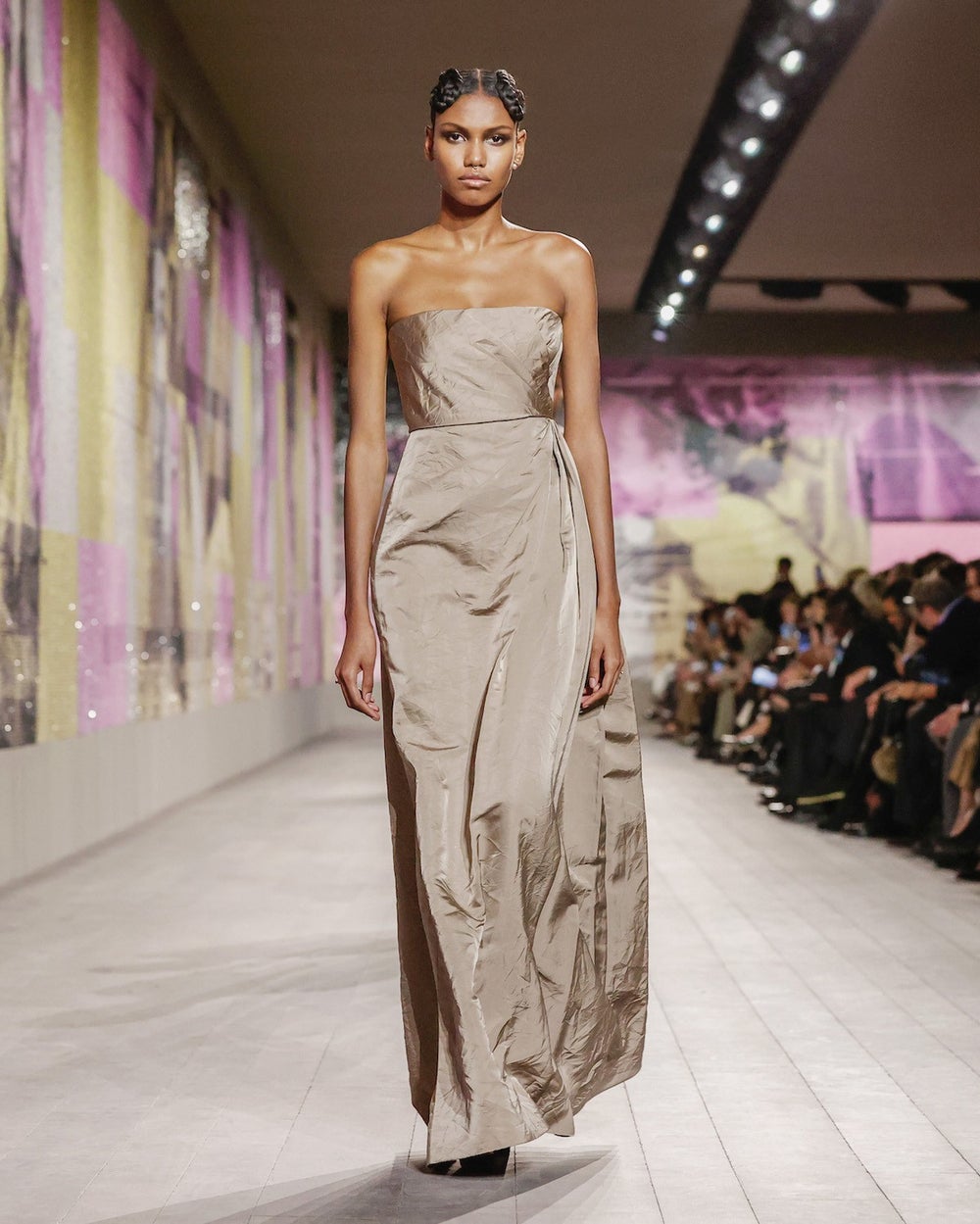 look 46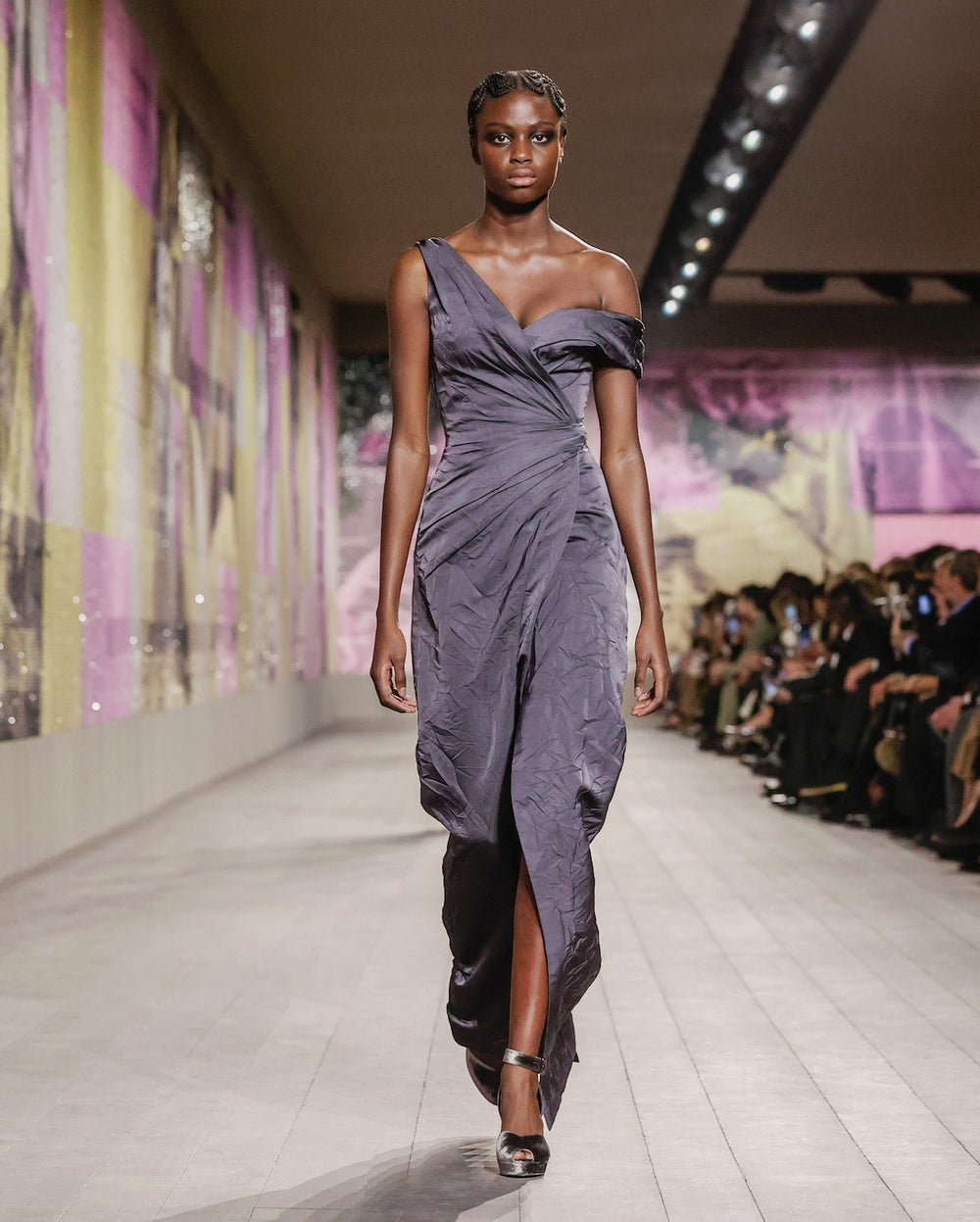 look 47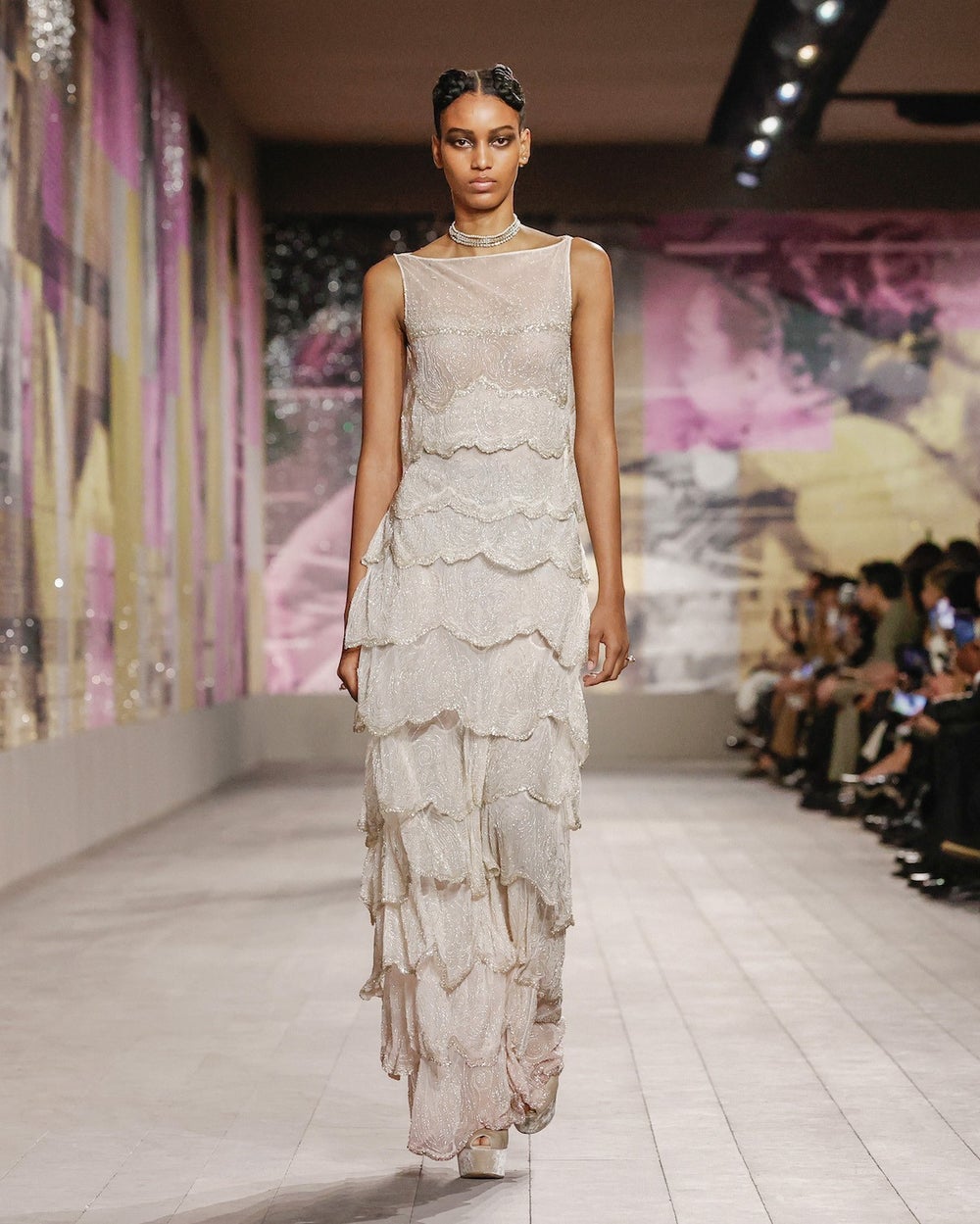 look 48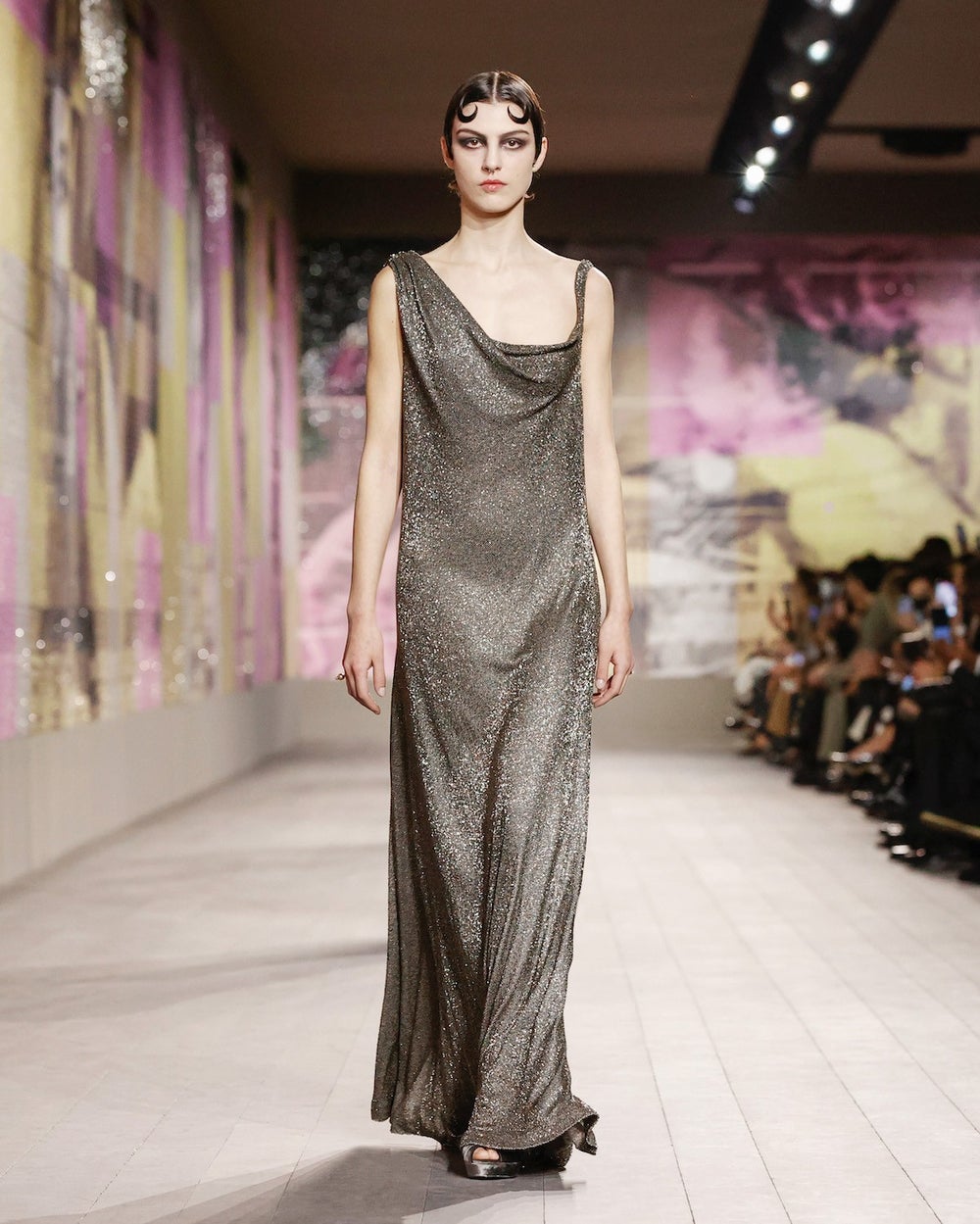 look 49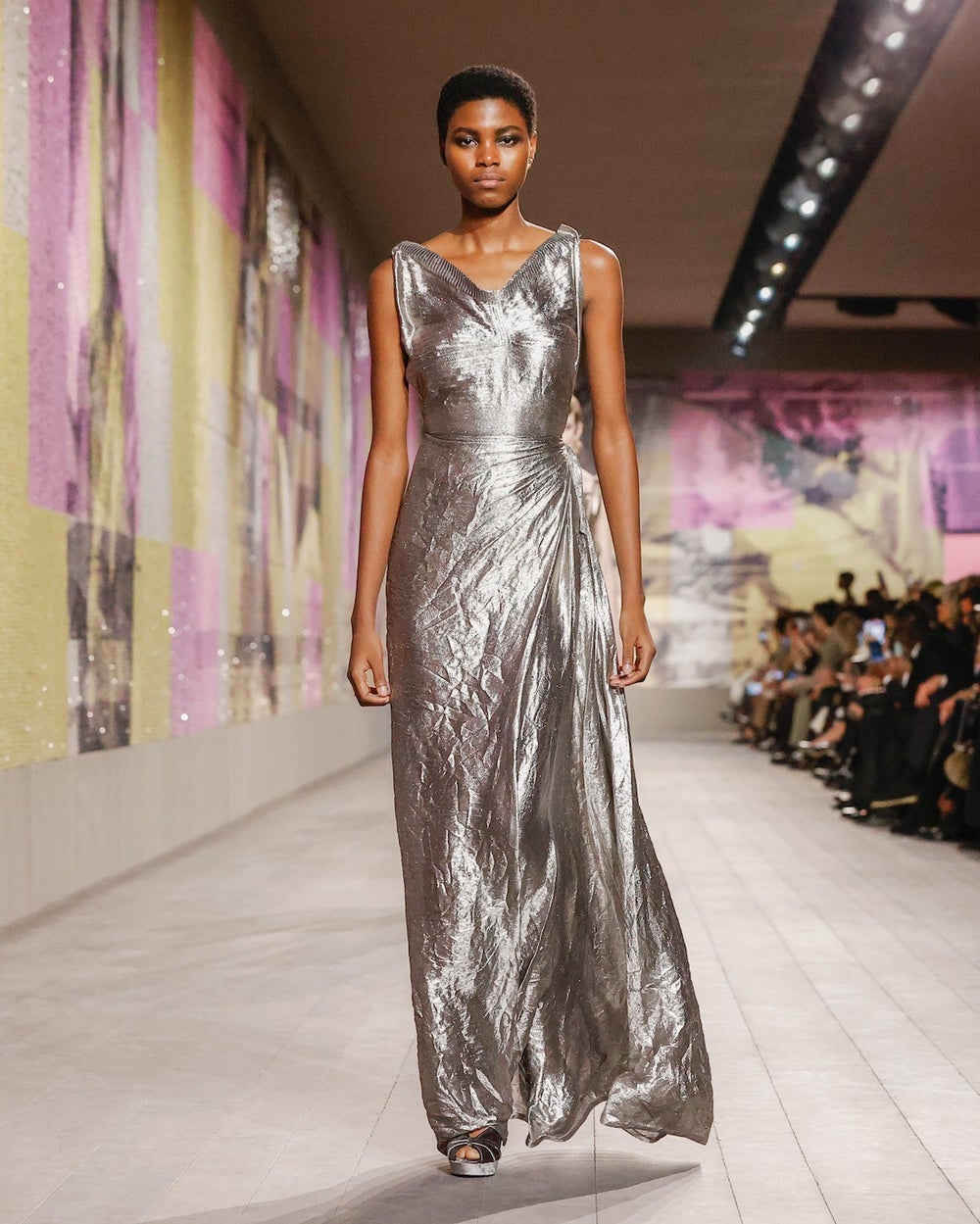 look 50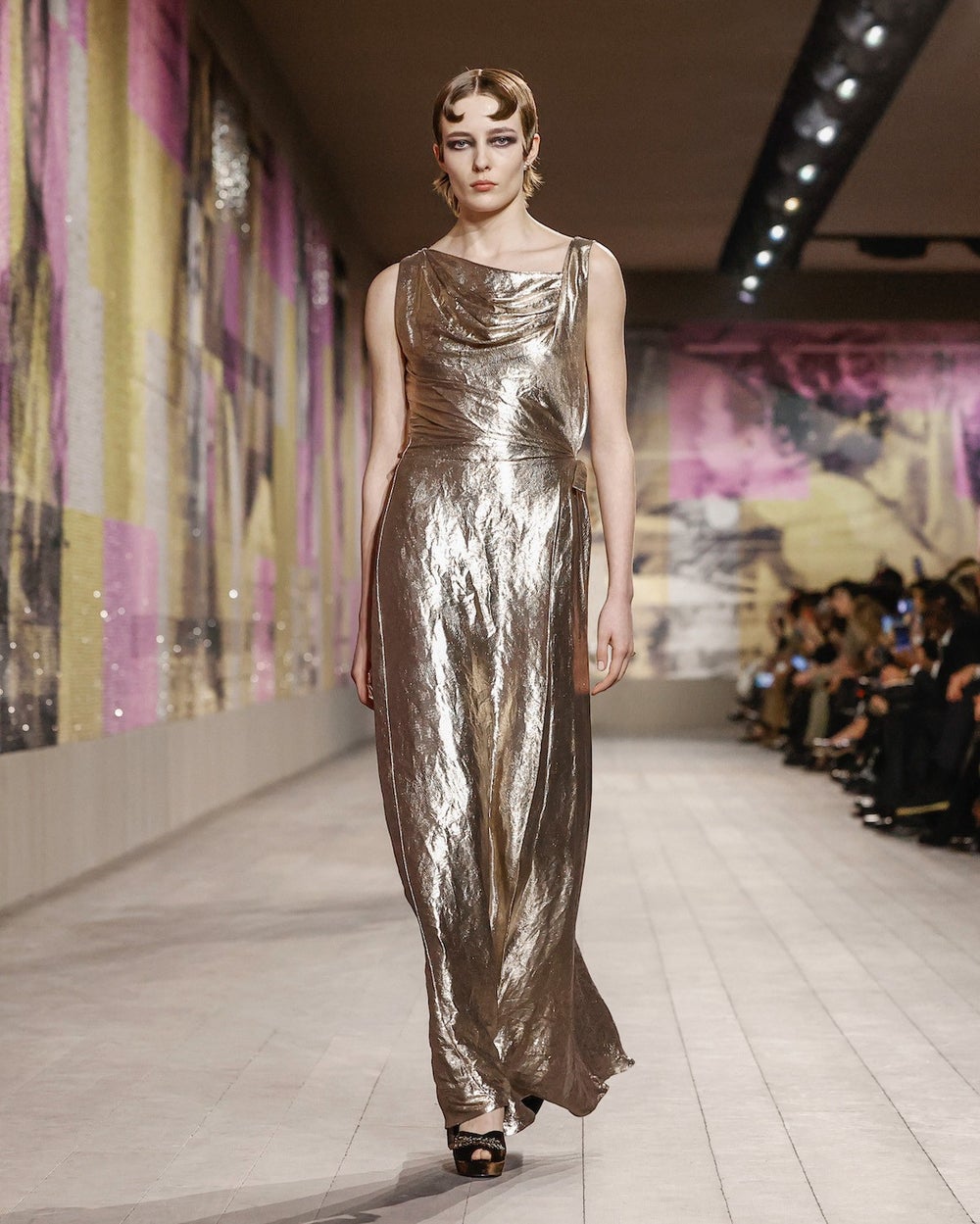 look 51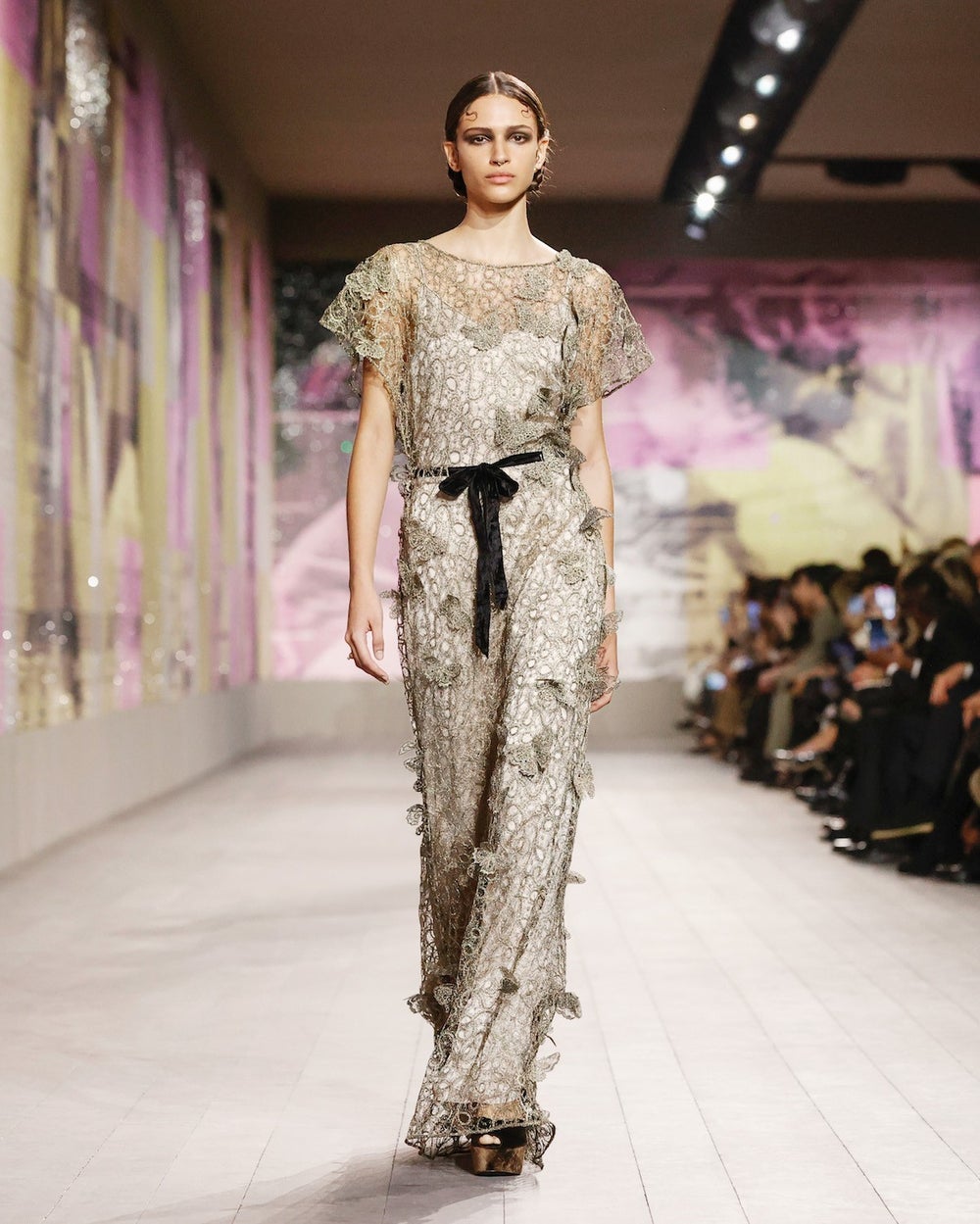 look 52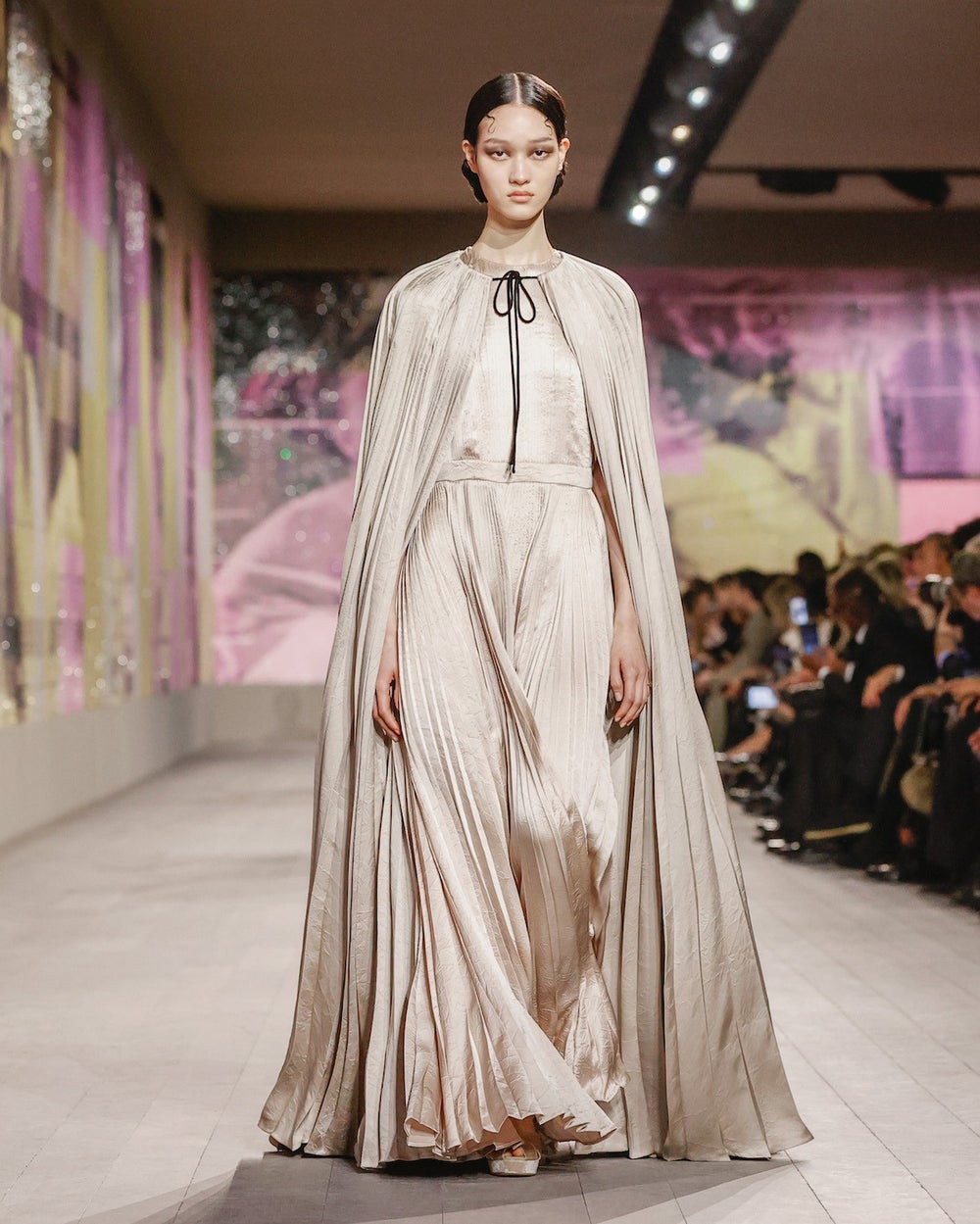 look 53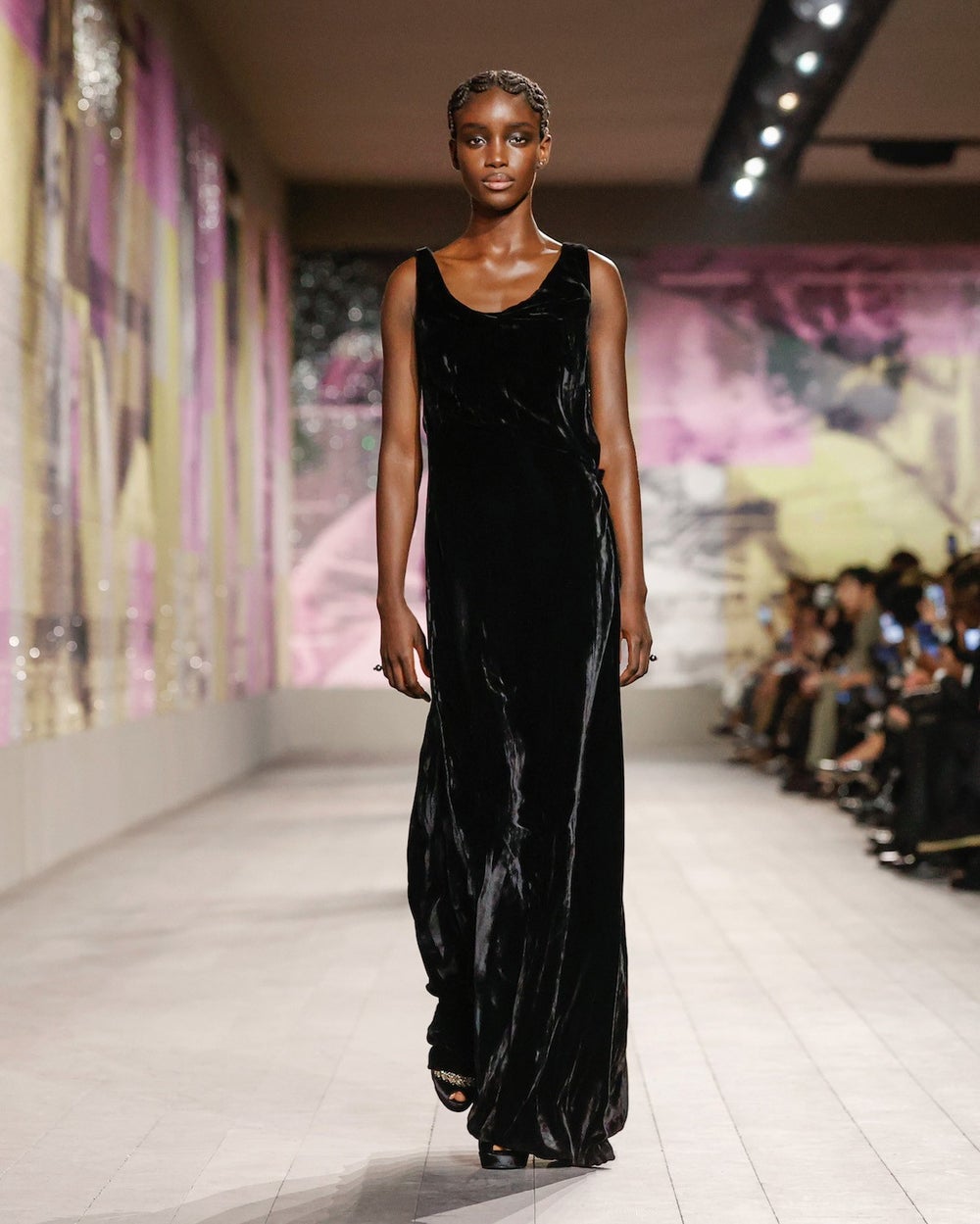 look 54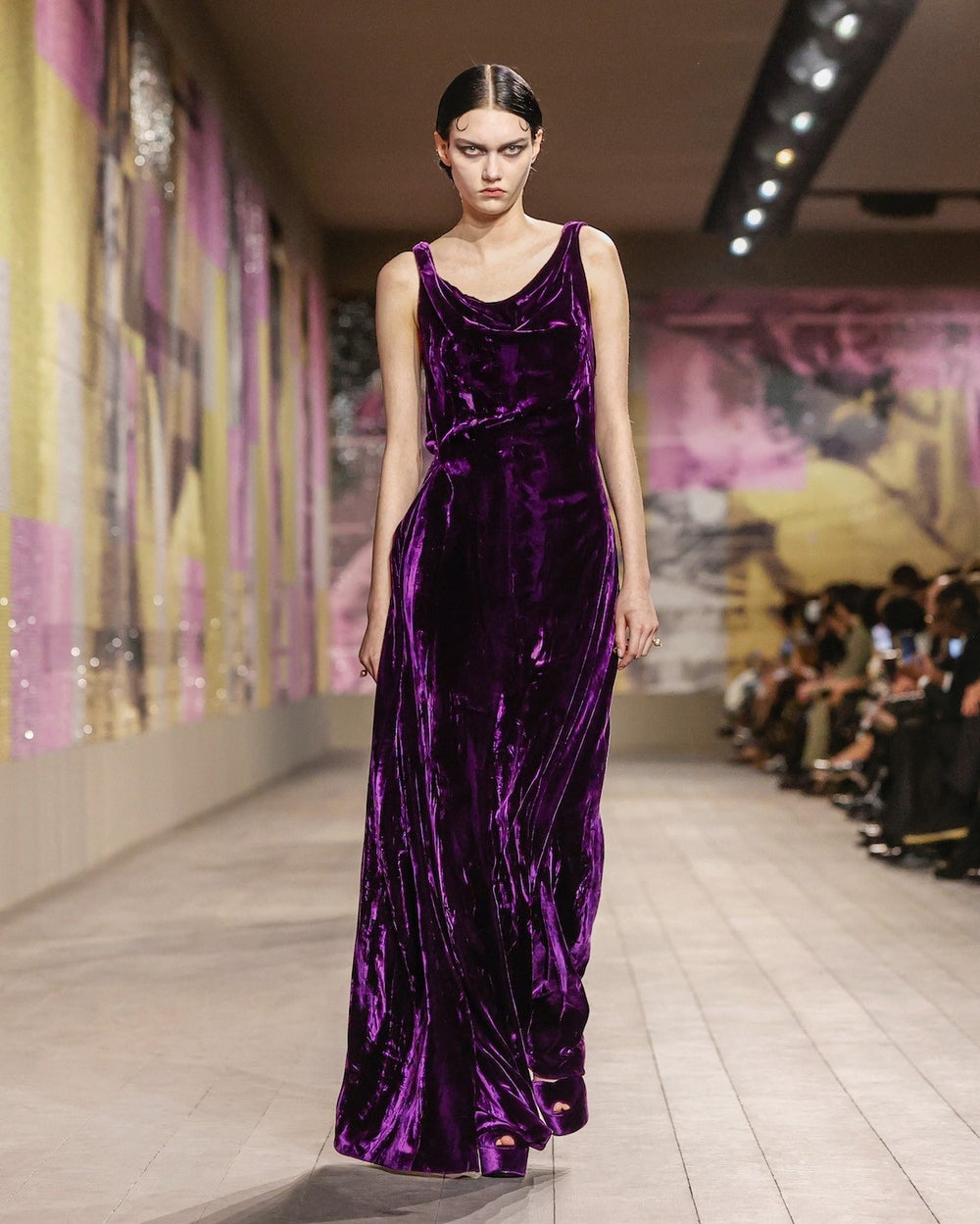 look 55
look 56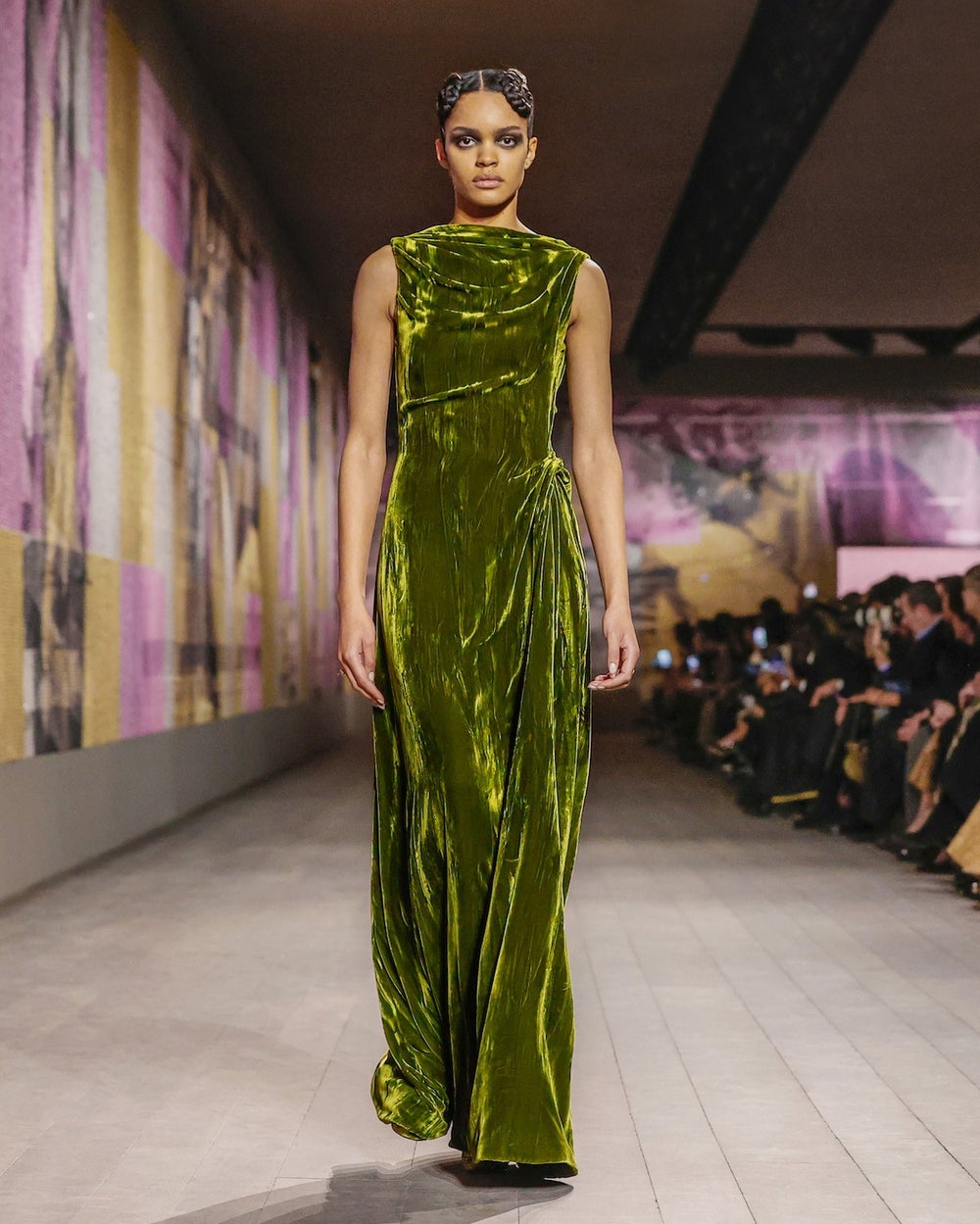 look 57
On the heels of her 'Mickalene Thomas: Avec Monet' exhibition in France, Mickalene Thomas was tapped by Maria Grazia Chiuri at Dior to design the set for the Spring 2023 Couture show with the help of the skilled artisans at Chanakya School Of Craft. Largescale collage-like portraits of iconic Black and mixed-race women such as Eartha Kitt, Lena Horne, Naomi Sims, and Joséphine Baker upholstered the walls of the venue, contextualizing the Baker-inspired collection in a cultural light. Thomas's art doesn't other Black women but centers and celebrates them in all their beauty, sensuality, and agency. Where fashion has often treated marginalized communities as a buzzword and a flash in the pan, Thomas rejects the trendiness of centering and showcasing Black women. For her, their importance is a foregone conclusion, not a fad.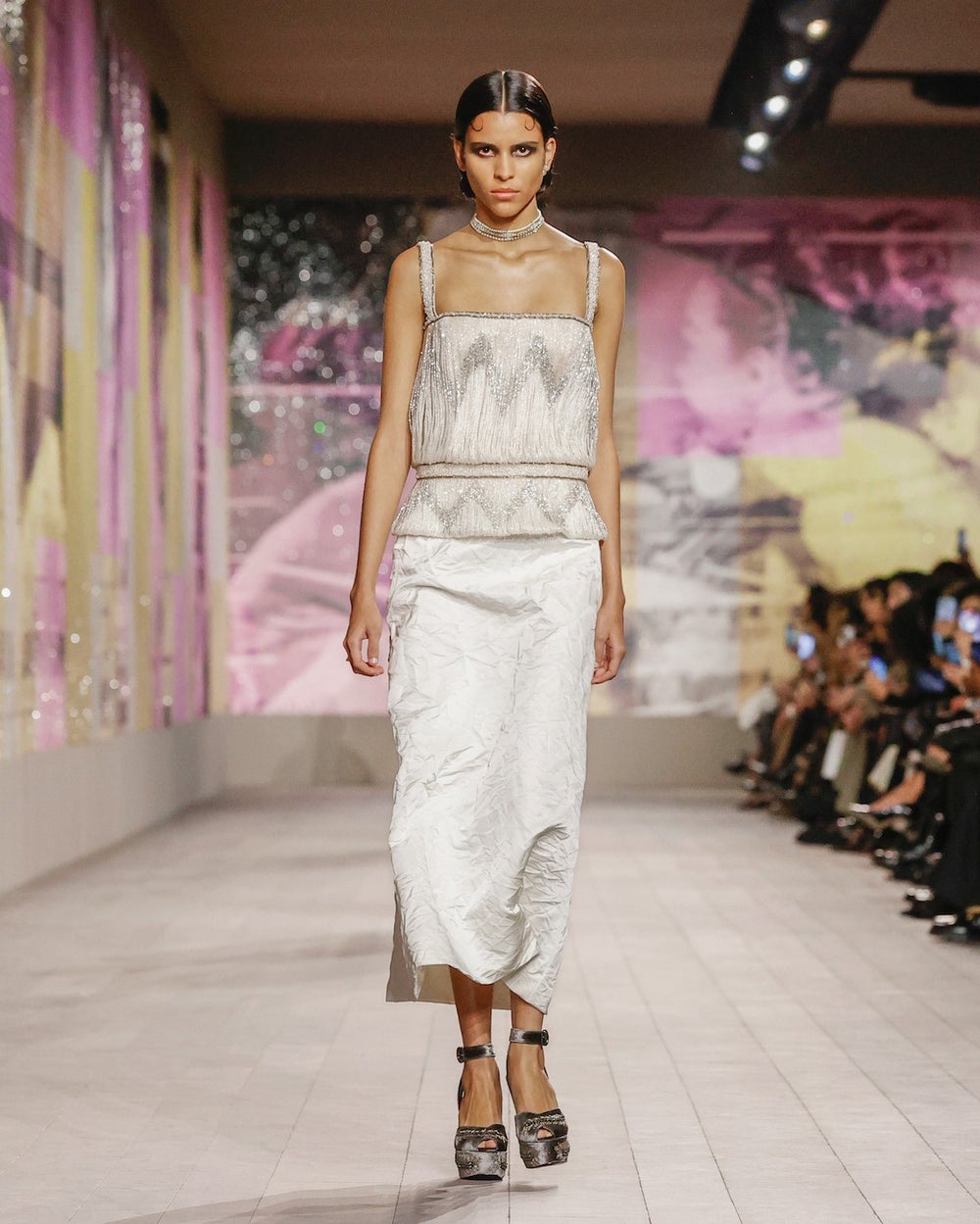 DIOR
Chiuri was inspired to create the collection around Joséphine Baker after discovering a photo of her wearing Dior couture during a 1951 performance. What an incredible client to claim as part of the house. Once part of the French Resistance during World War II, Baker was an activist and was celebrated for reclaiming racist cliches in her body and transforming them into now-iconic depictions of Black joy. In her own words, Baker saw her performances as an expression of joy, and rejected Black caricatures, making her cabaret acts and film appearances subversive and brilliant.
Dior's Spring 2023 collection captures the essence of the Roaring 20s, during which time Baker rose to prominence. Lines were cleaner and leaner, waists were dropped, and fabrics were decorated with flapper-esque fringers. Crinkled satin gowns recall the imperfections of textiles after being worn during a high-pace performance, while cropped suiting lent an androgynous balance to the hyper-feminine proceedings. Yet, the collection skewed somber. With a multi-hyphenate bad ass at the center of the collection (Baker) and her pioneering peers staring down from the walls, the collection was done in neutral tones, which missed the joy that was necessary to really bring the message of celebration across.