Paris Fashion Week
Dior Channels the Spirit of Three French Muses for Fall/Winter 2023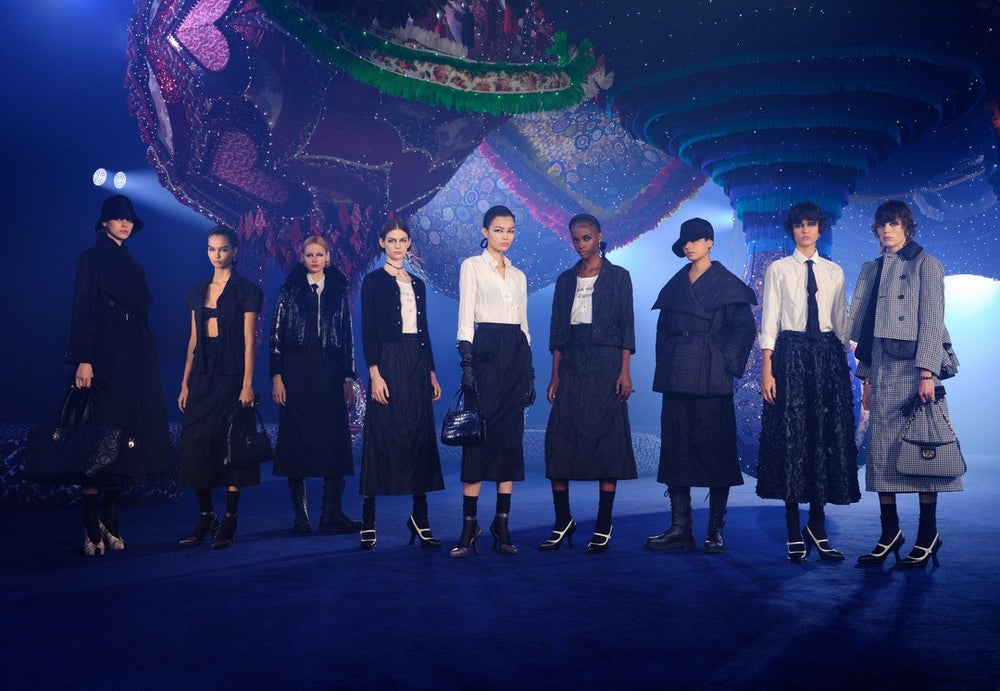 by Grace Gordon
3-minute read
February 28, 2023
Dior Channels the Spirit of Three French Muses for Fall/Winter 2023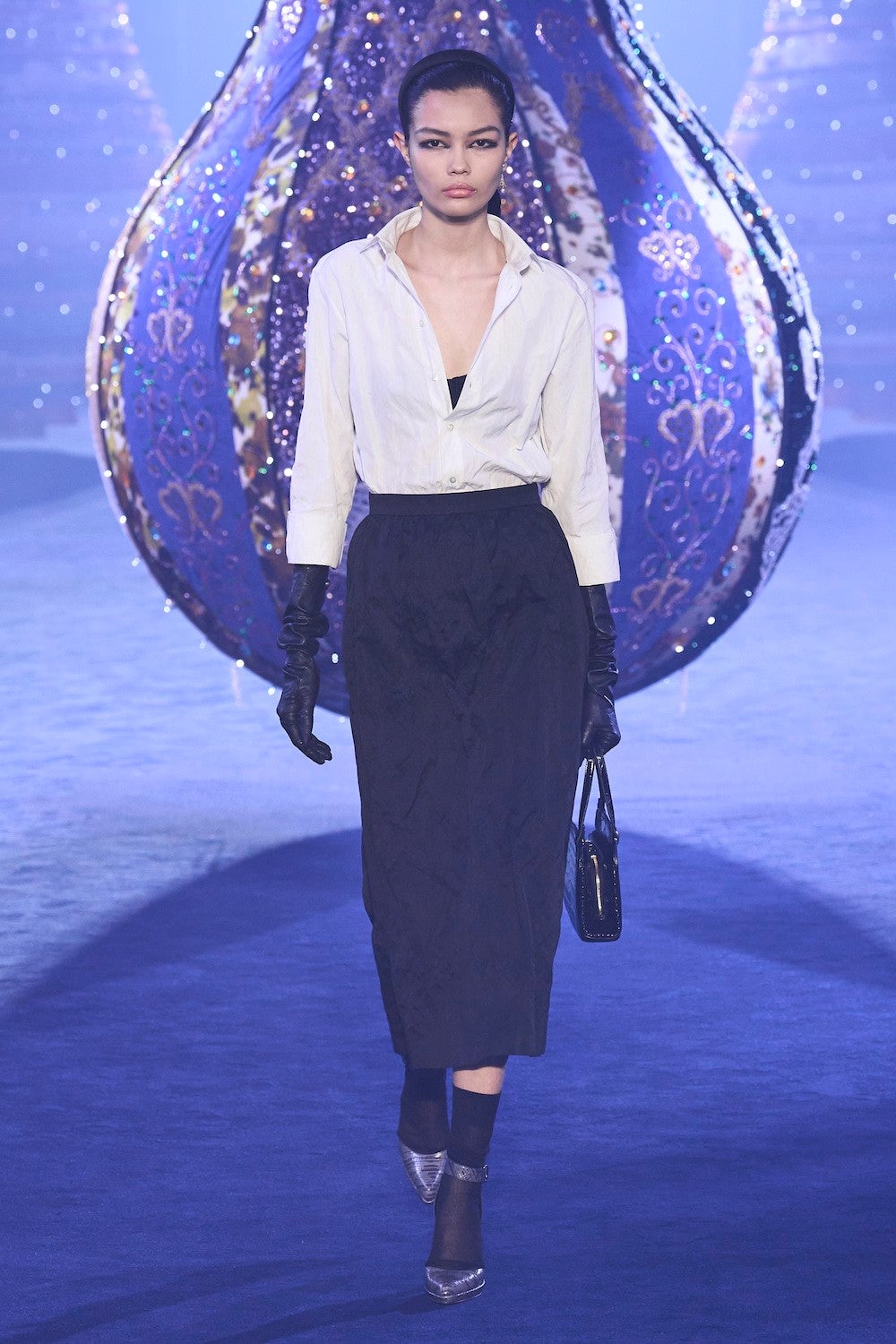 WGSN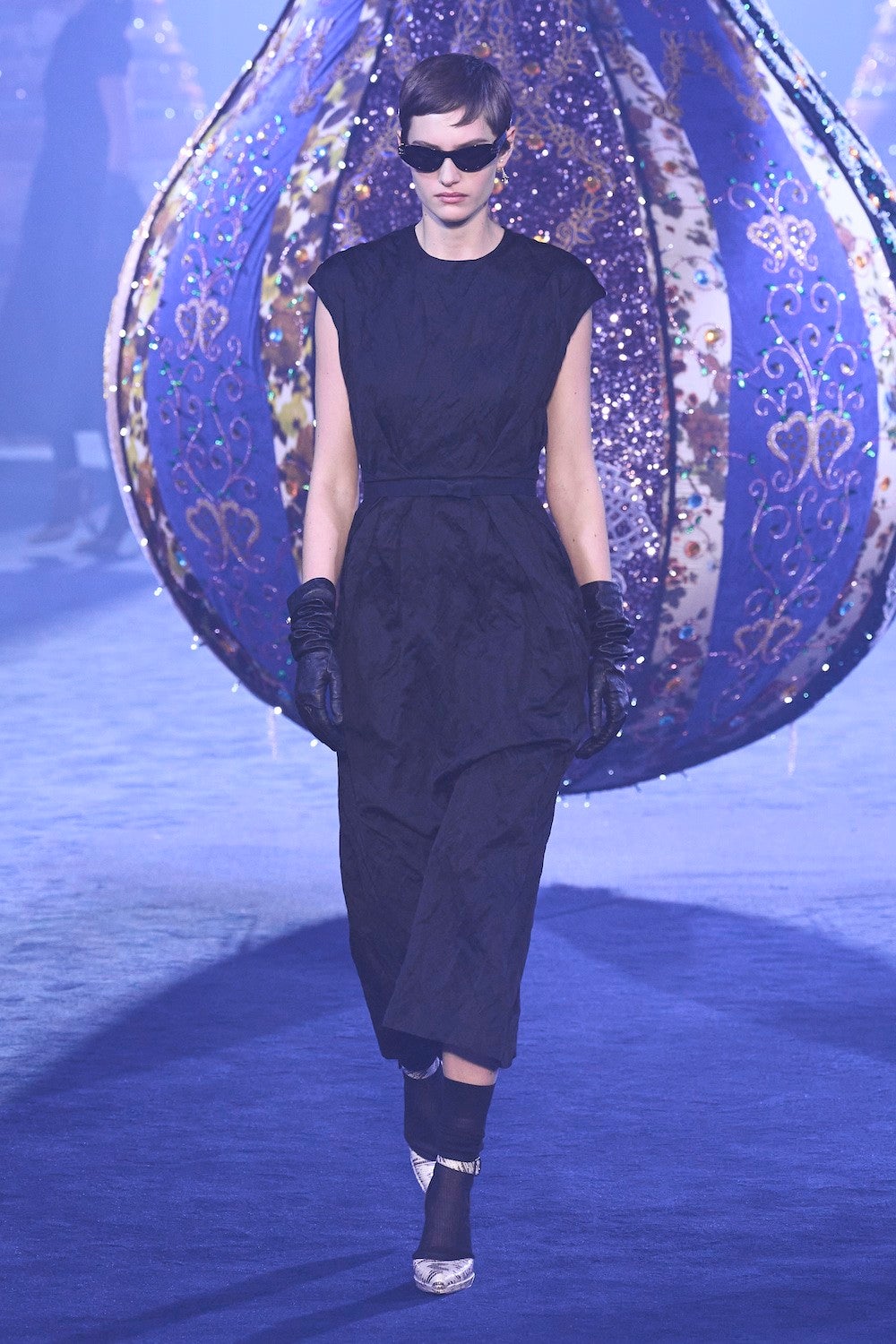 WGSN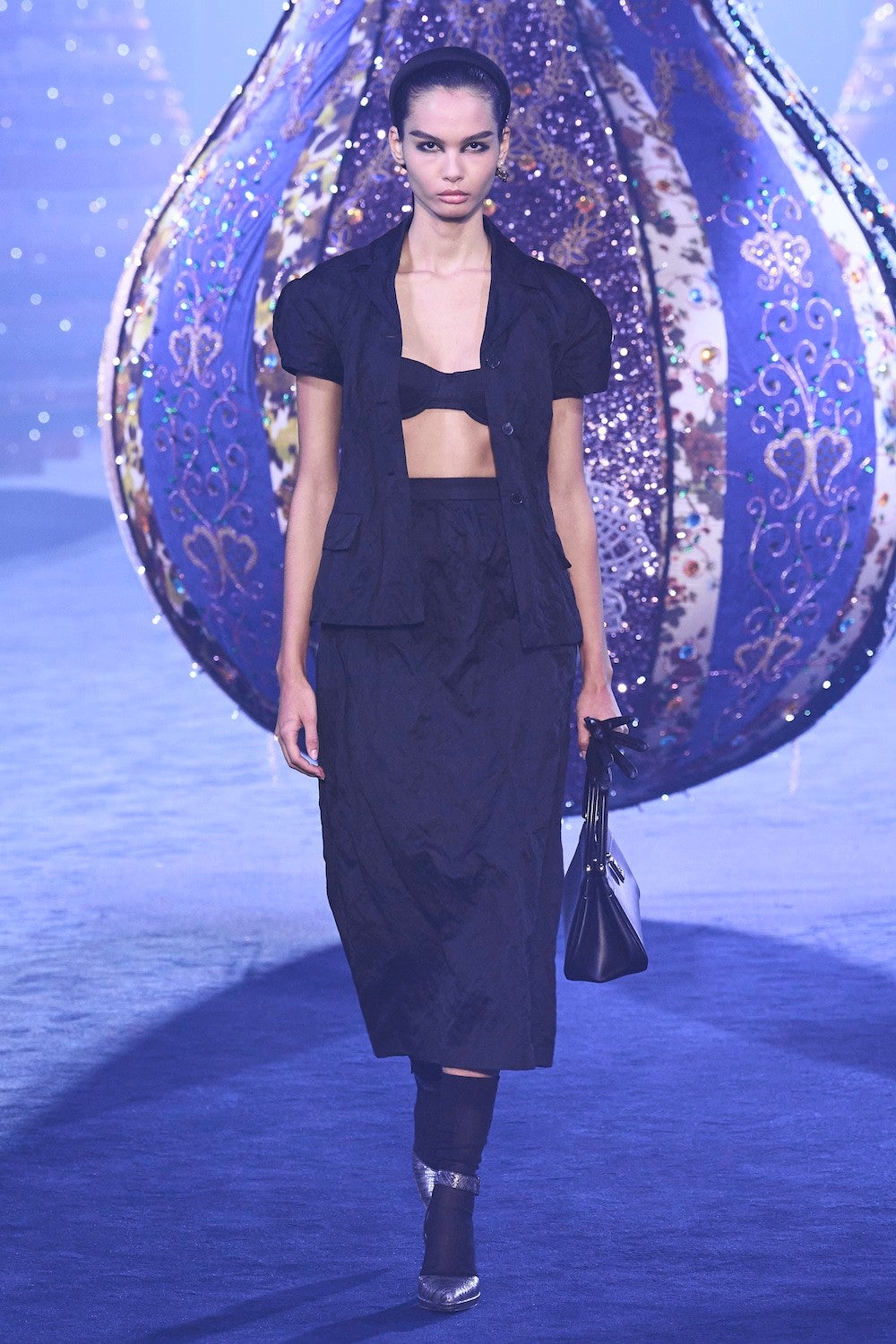 WGSN
WGSN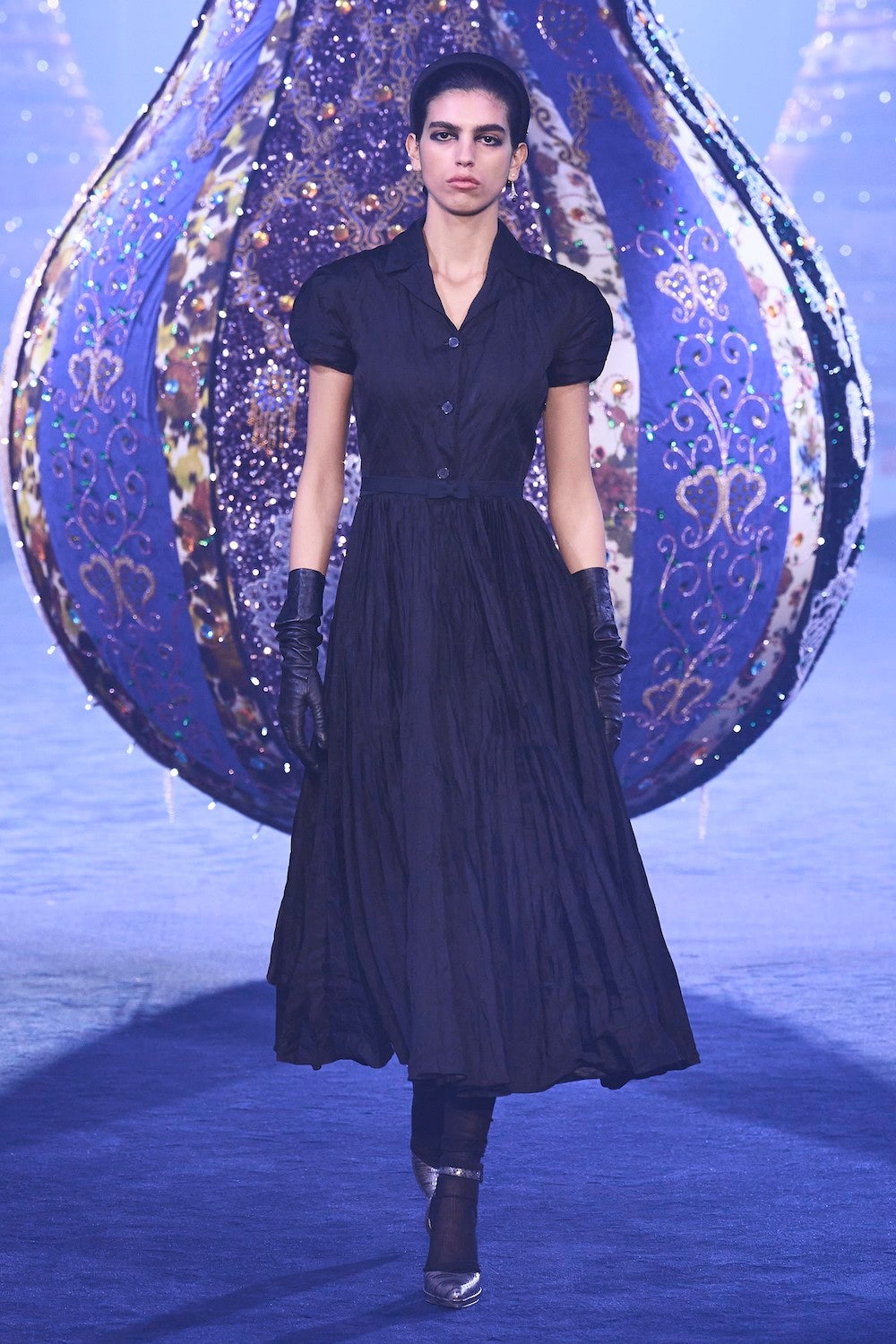 WGSN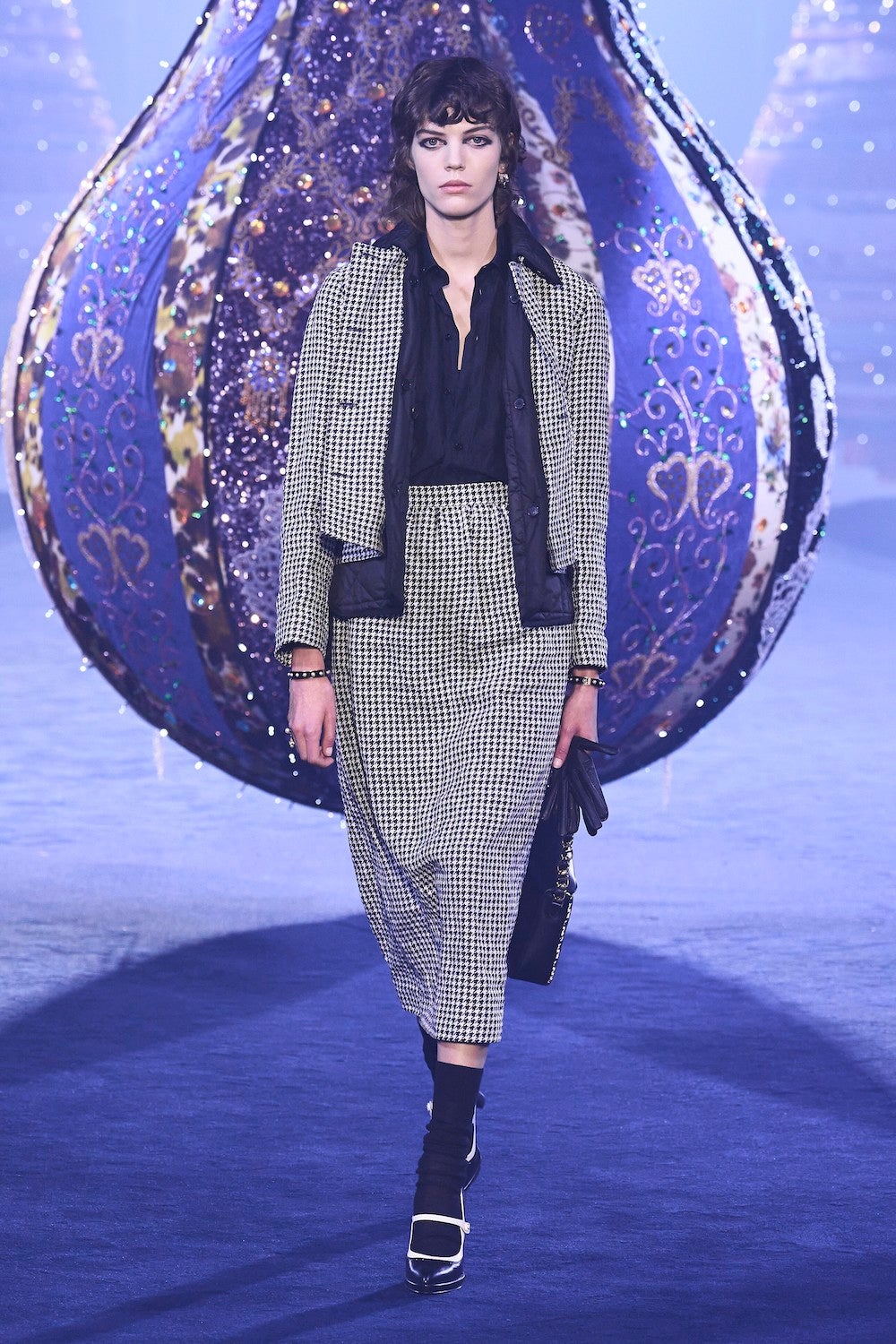 WGSN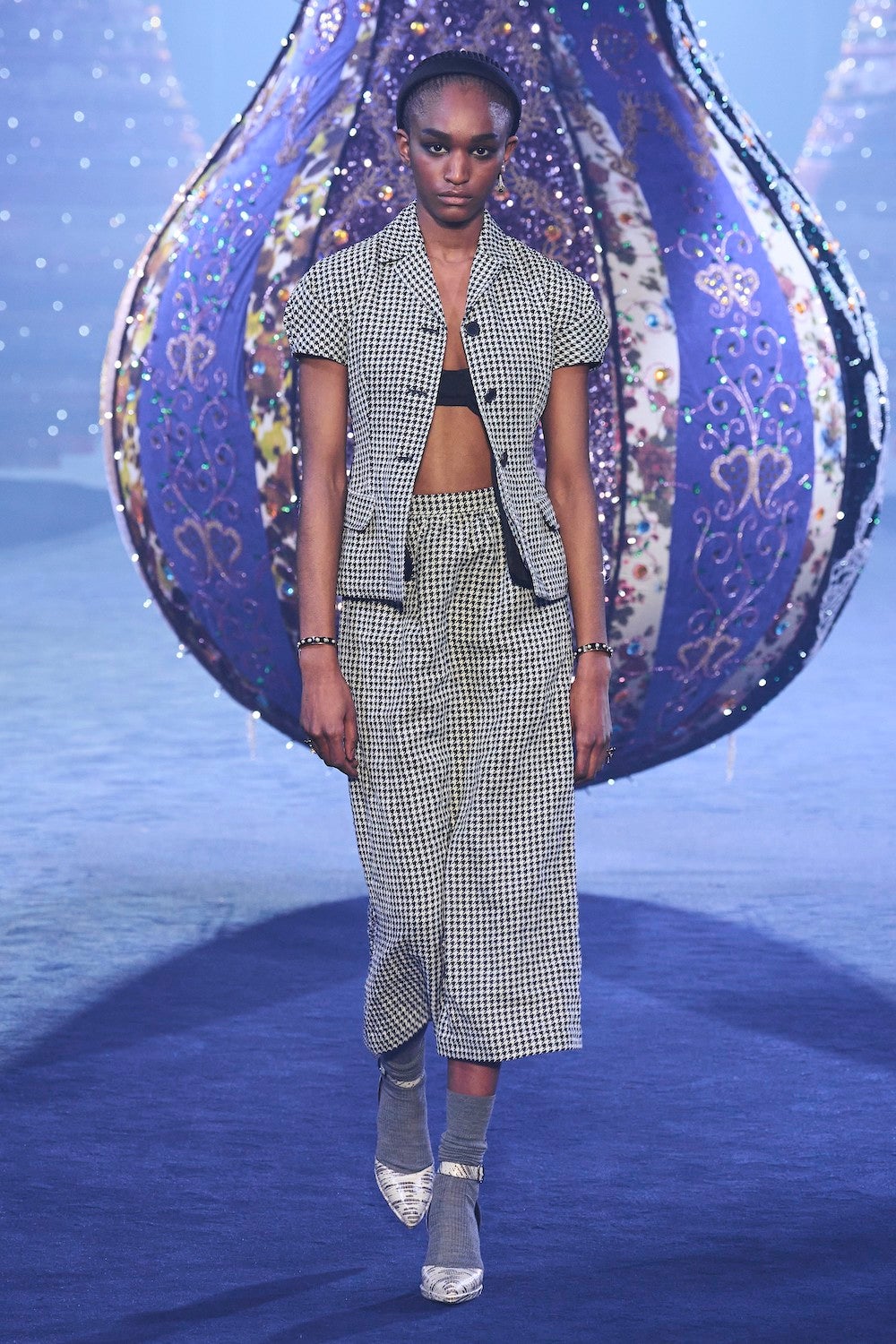 WGSN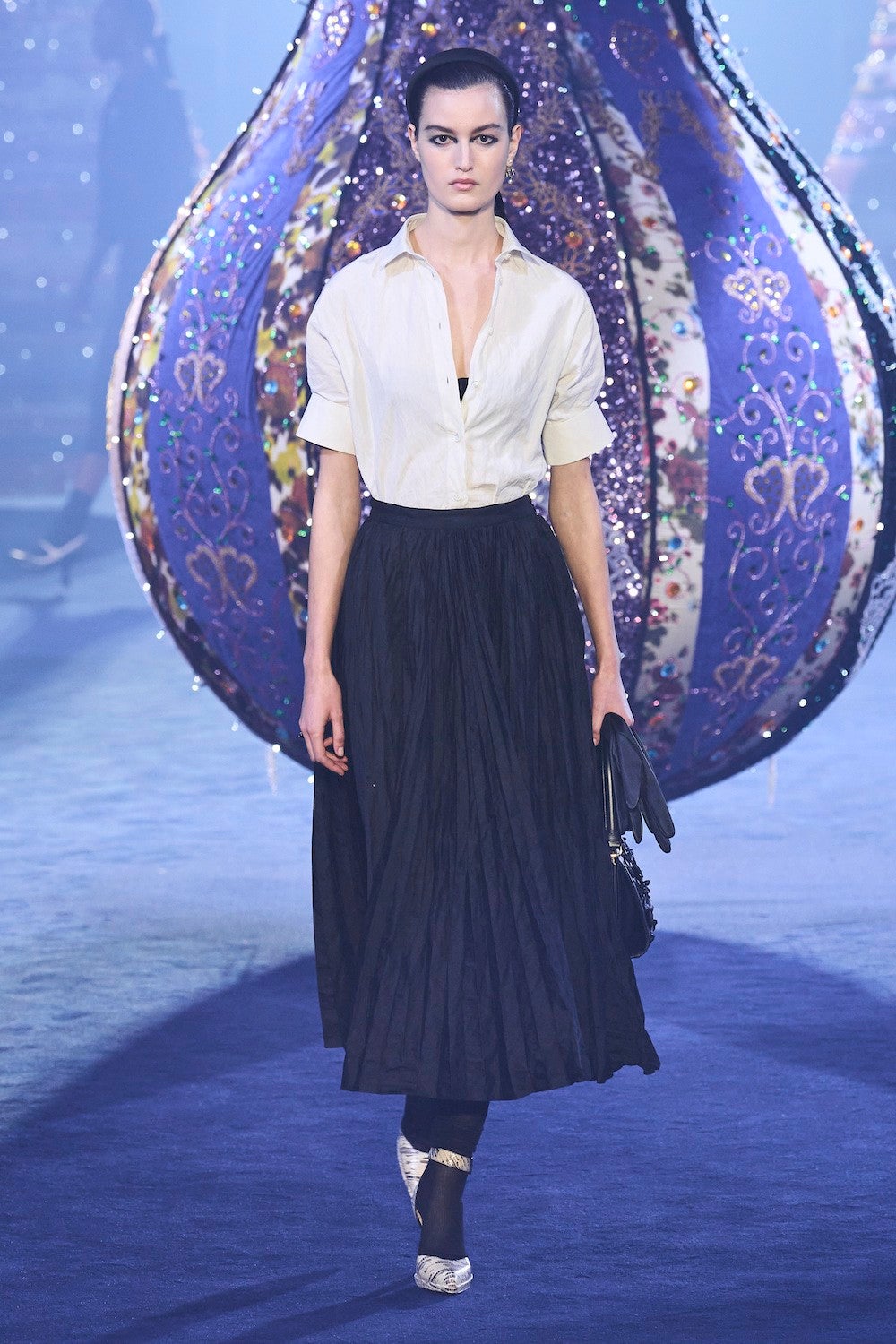 WGSN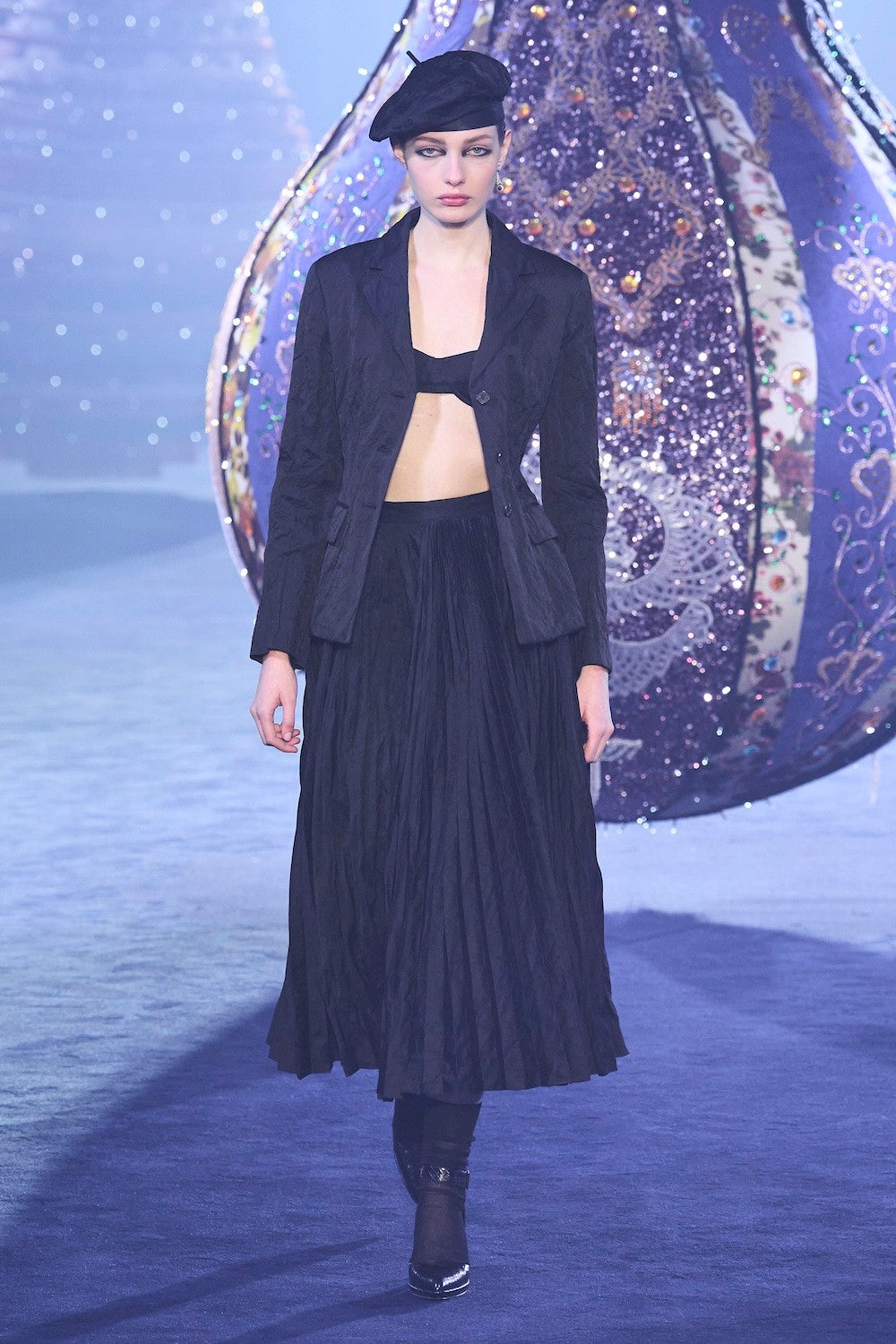 WGSN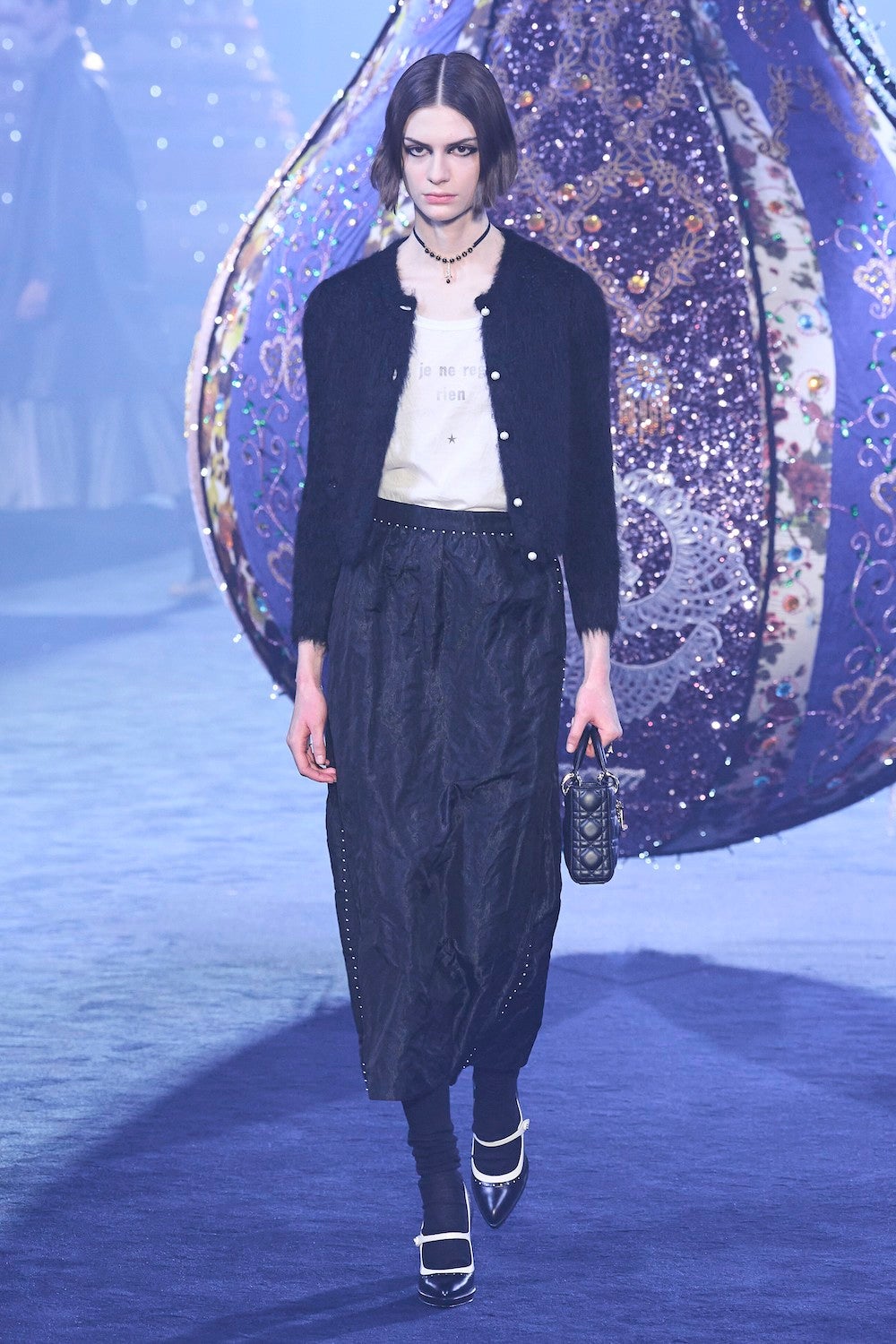 WGSN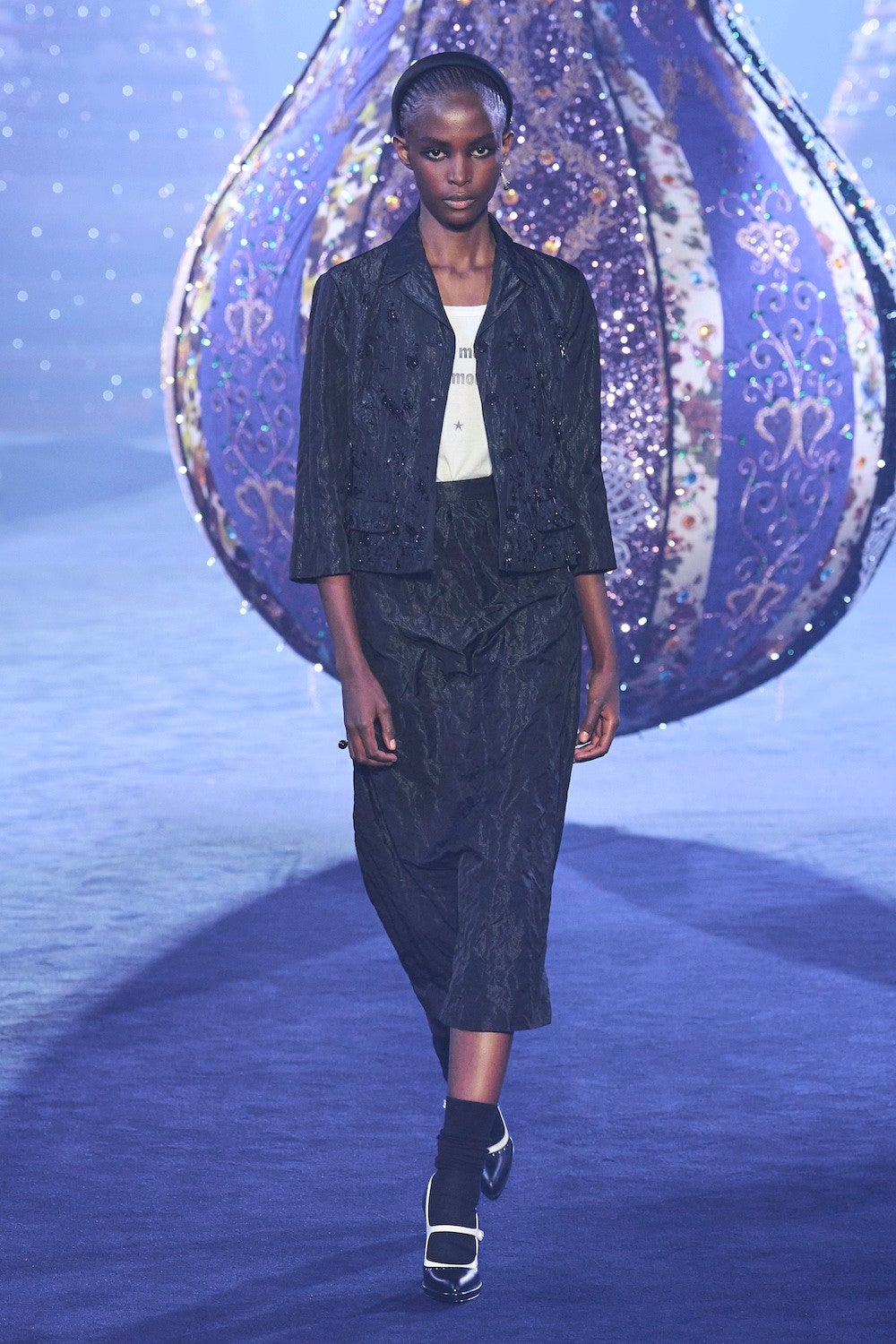 WGSN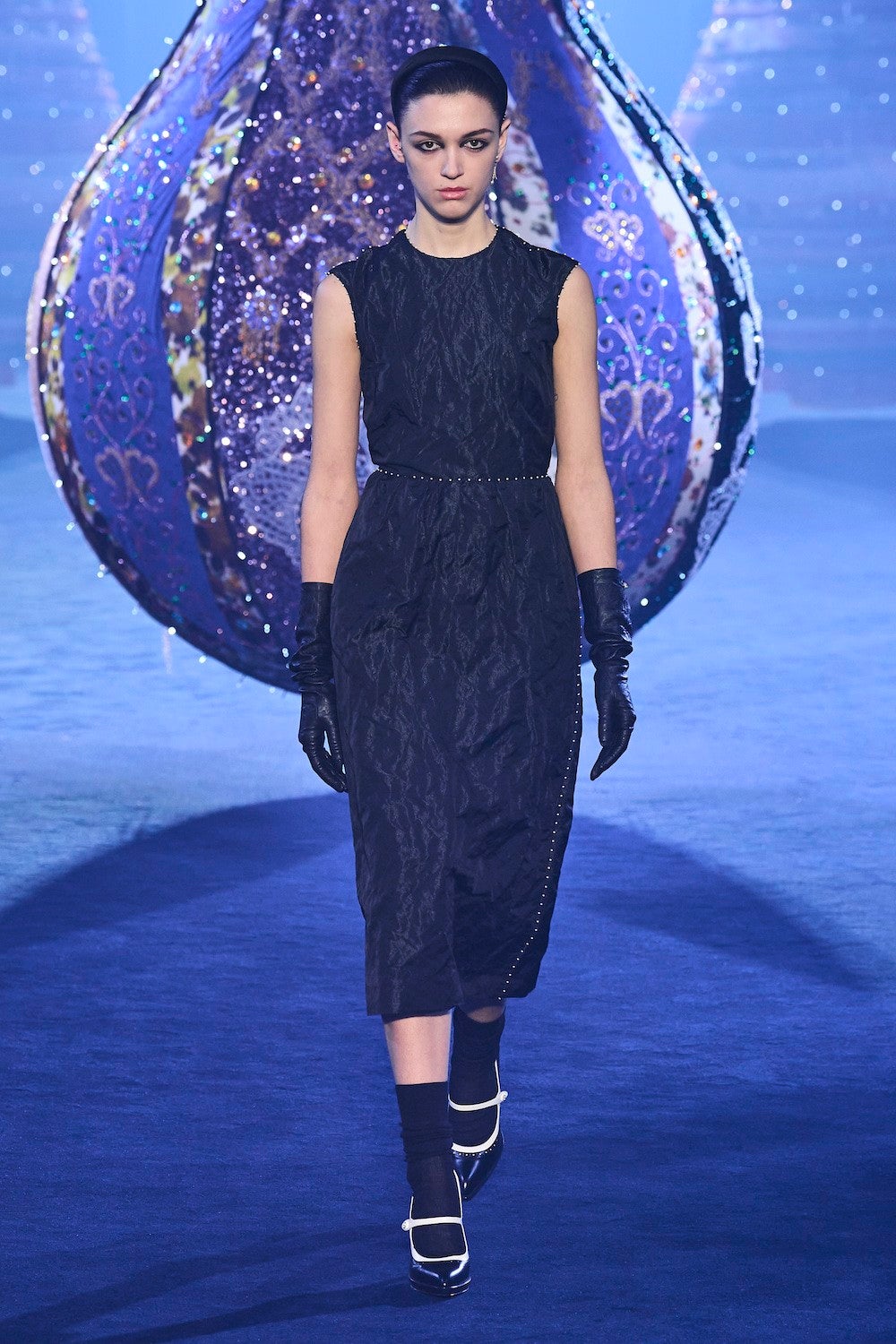 WGSN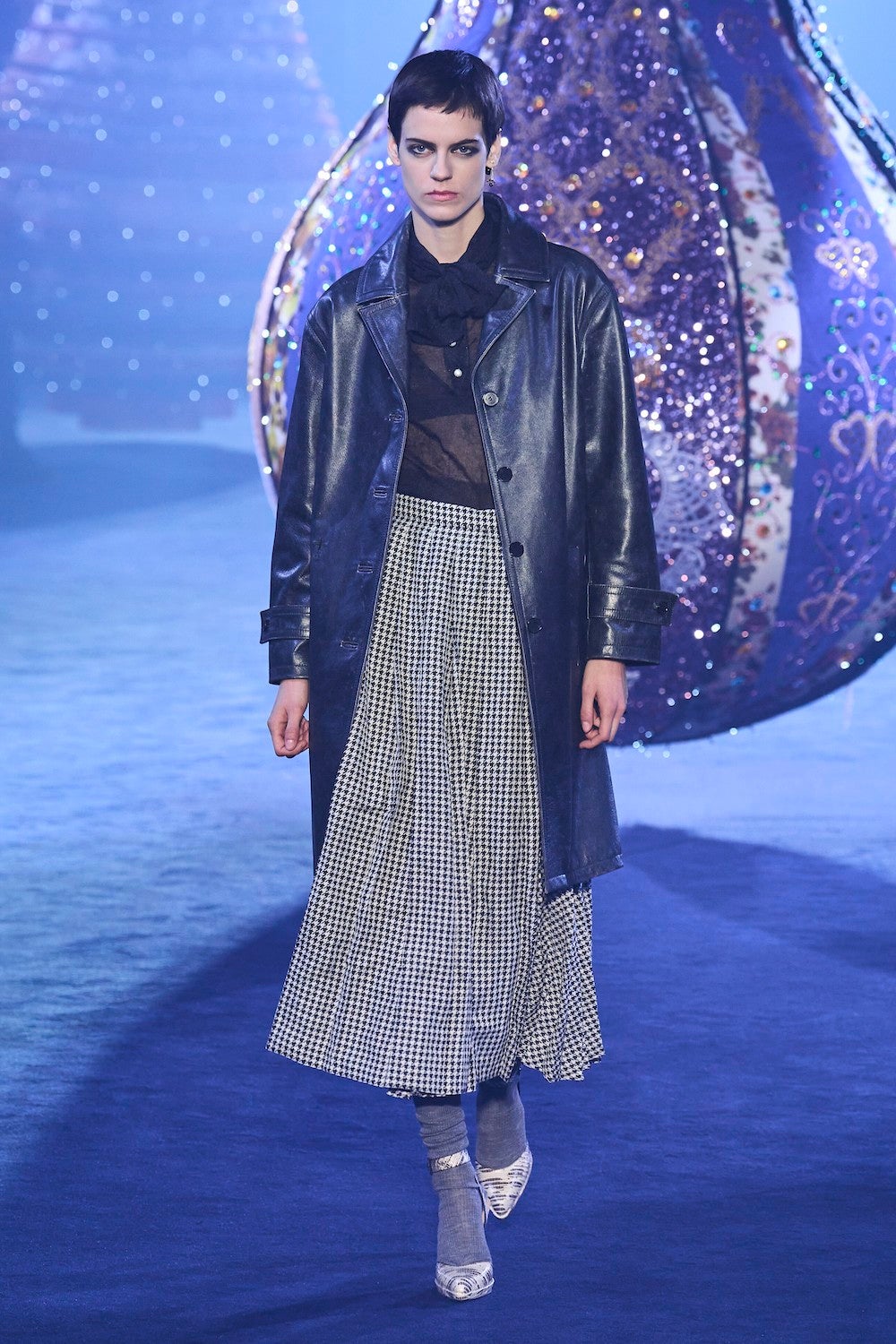 WGSN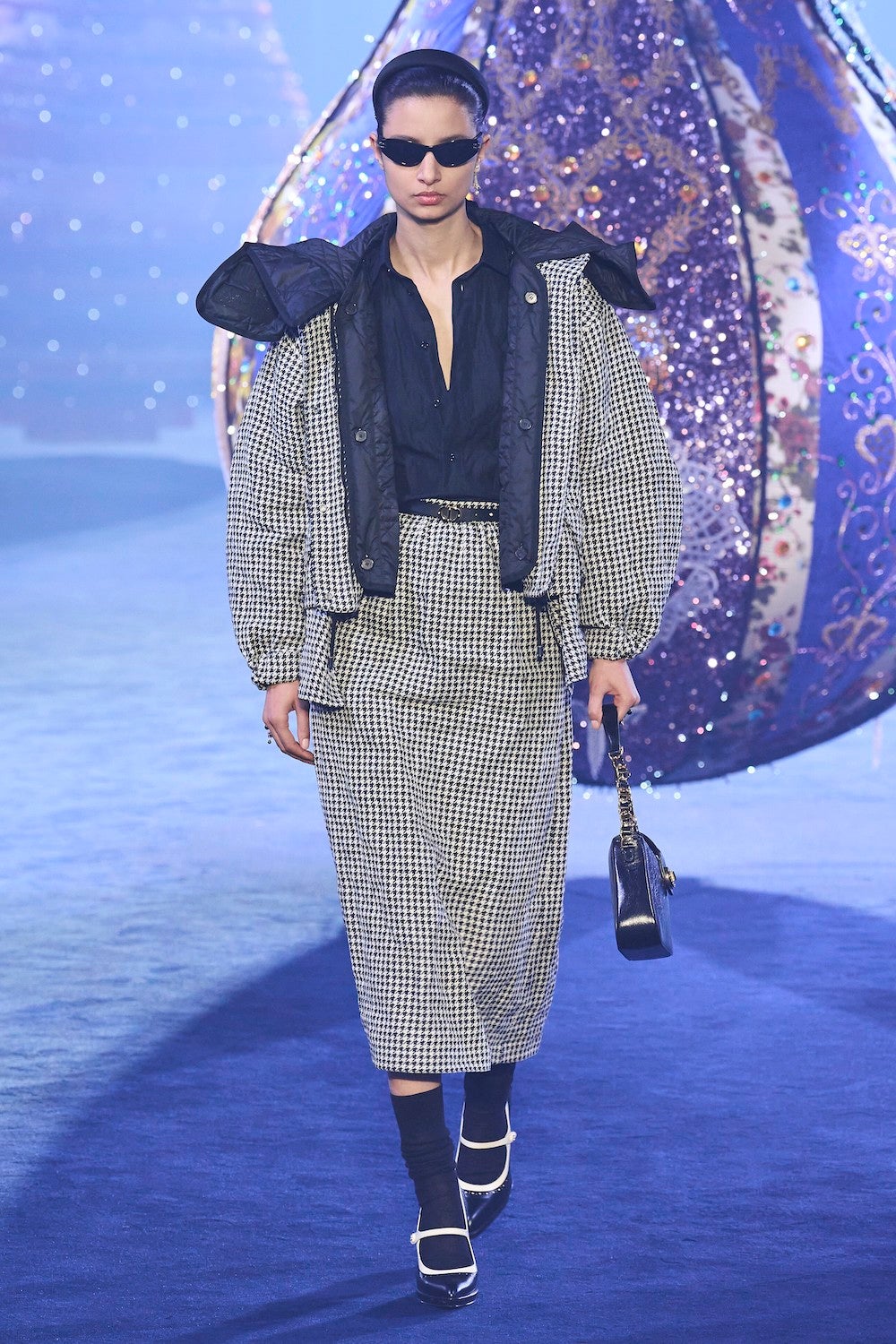 WGSN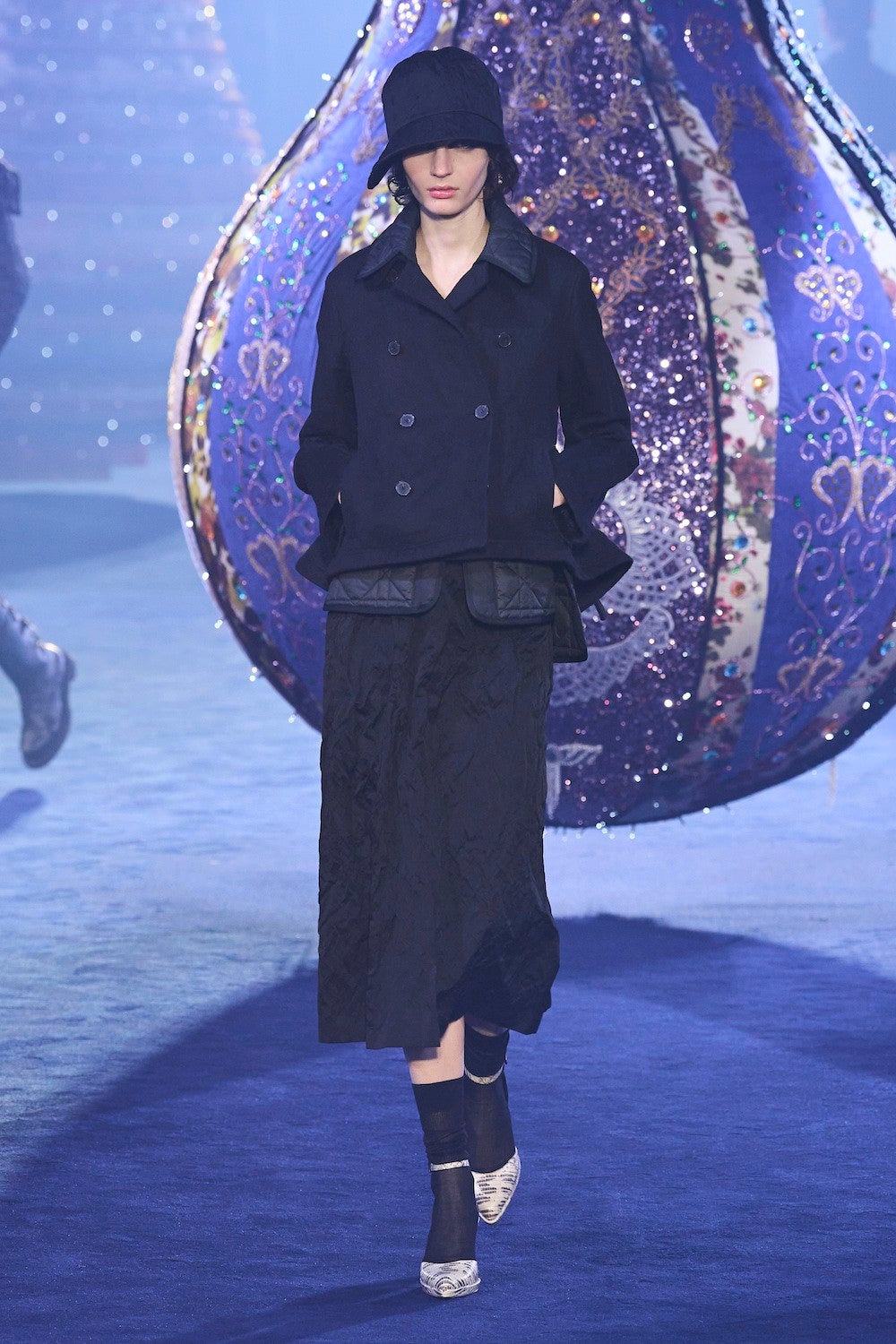 WGSN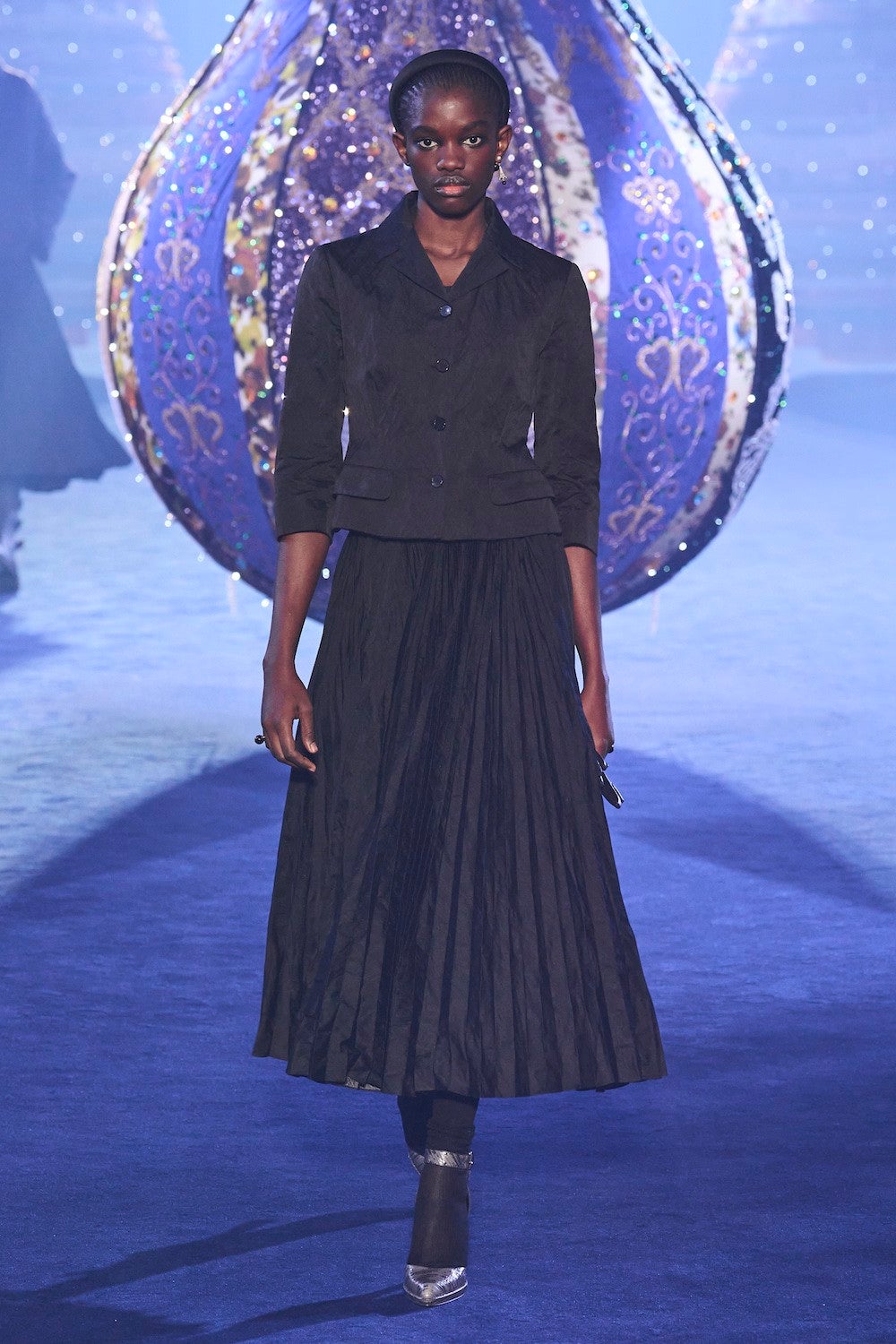 WGSN
WGSN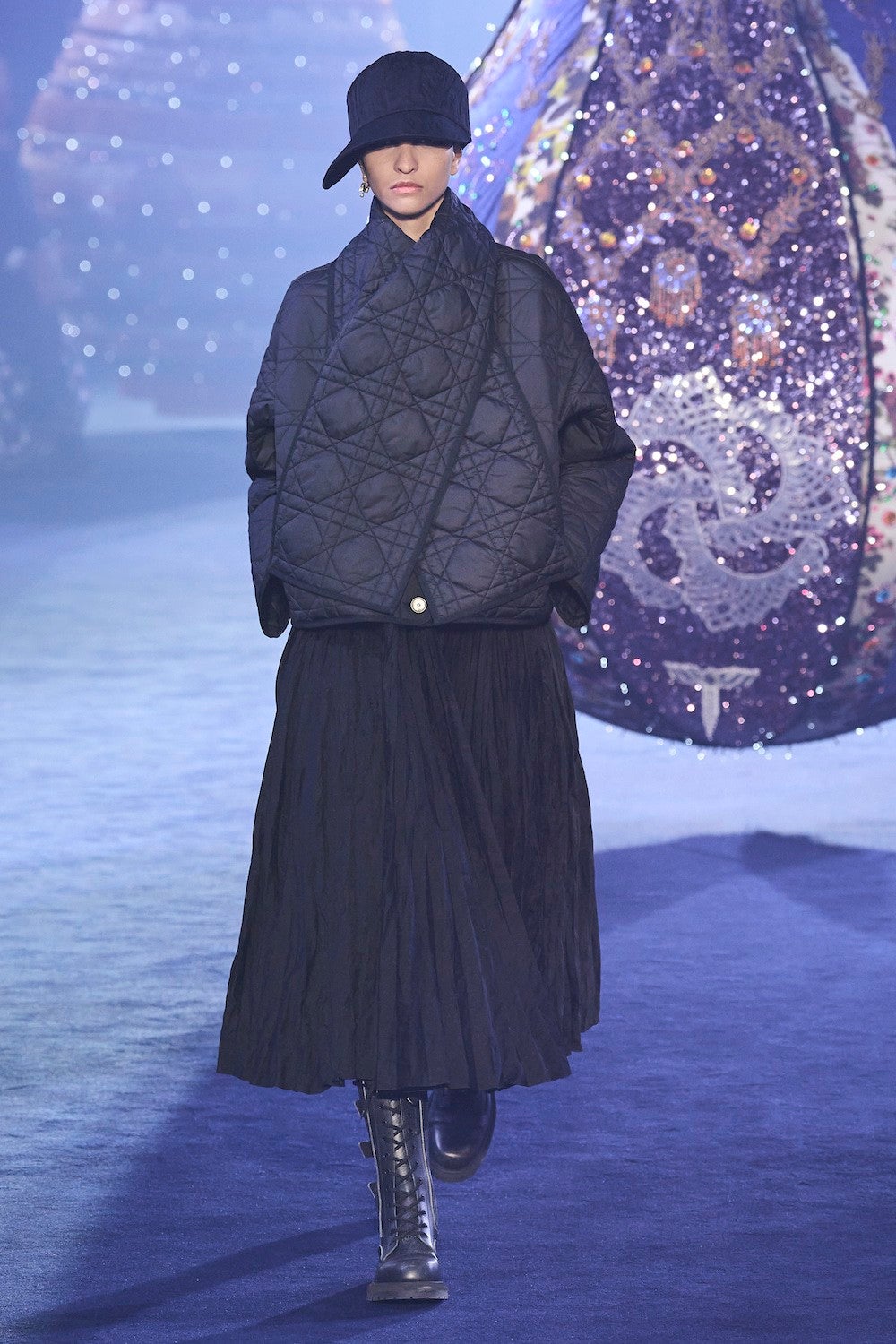 WGSN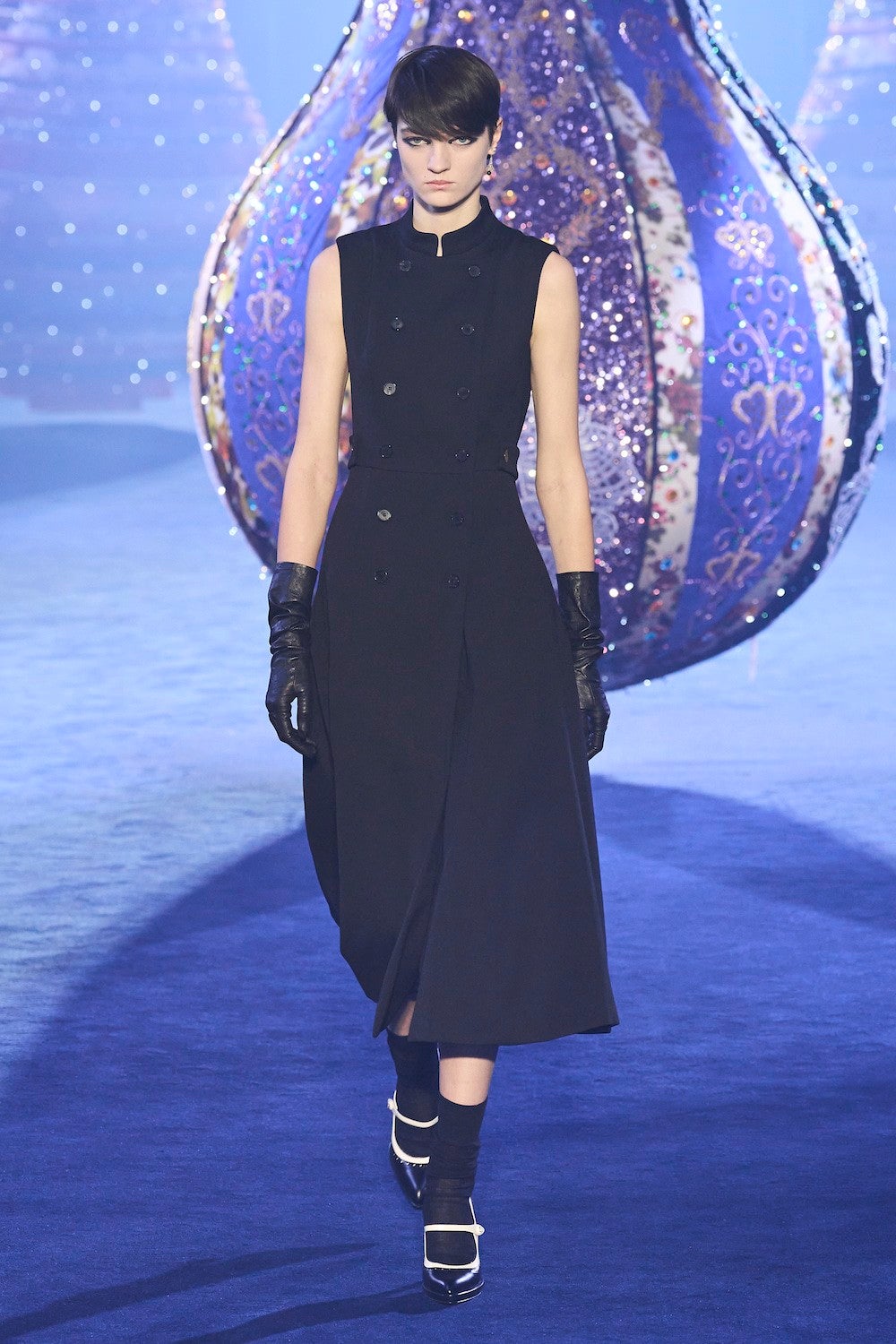 WGSN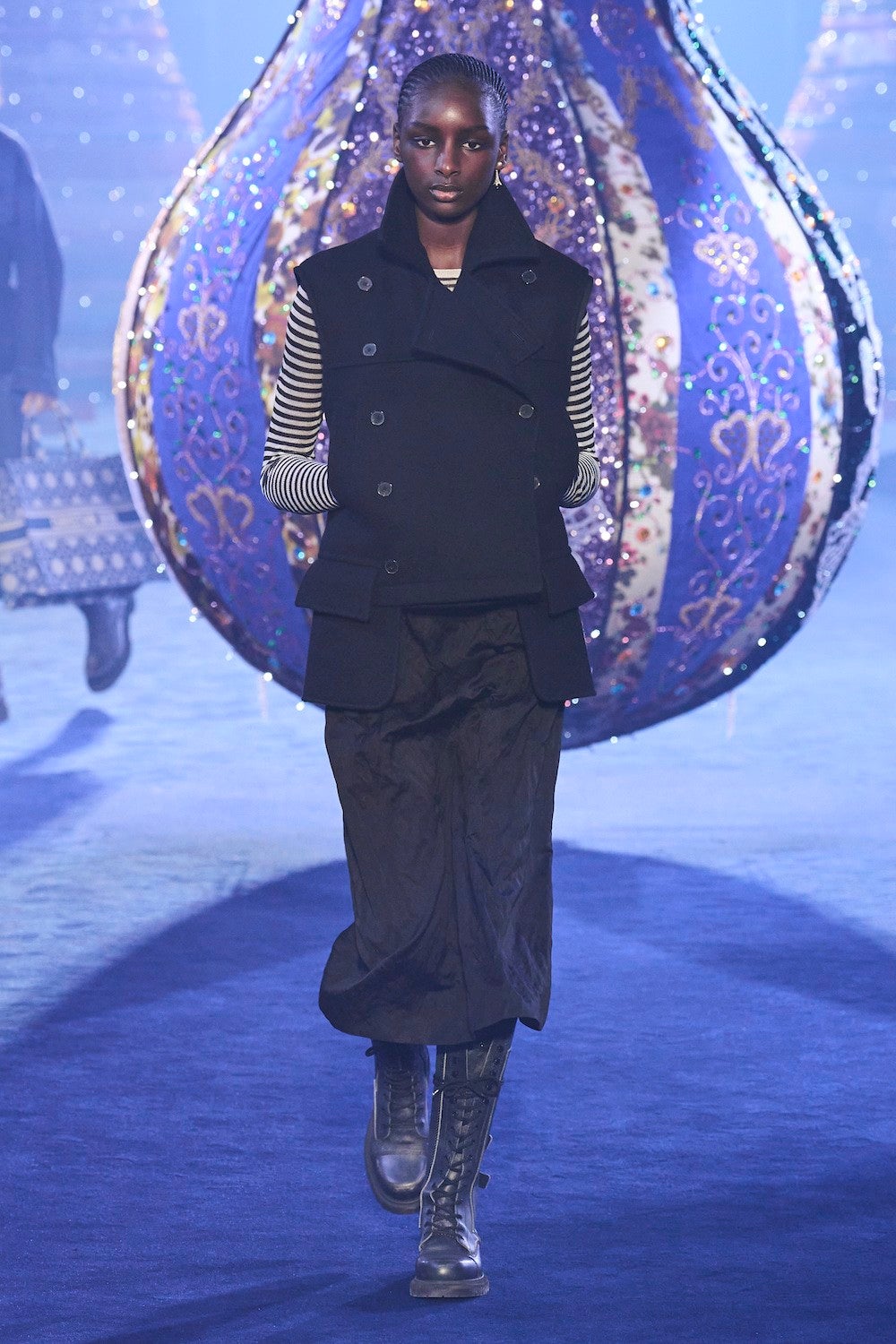 WGSN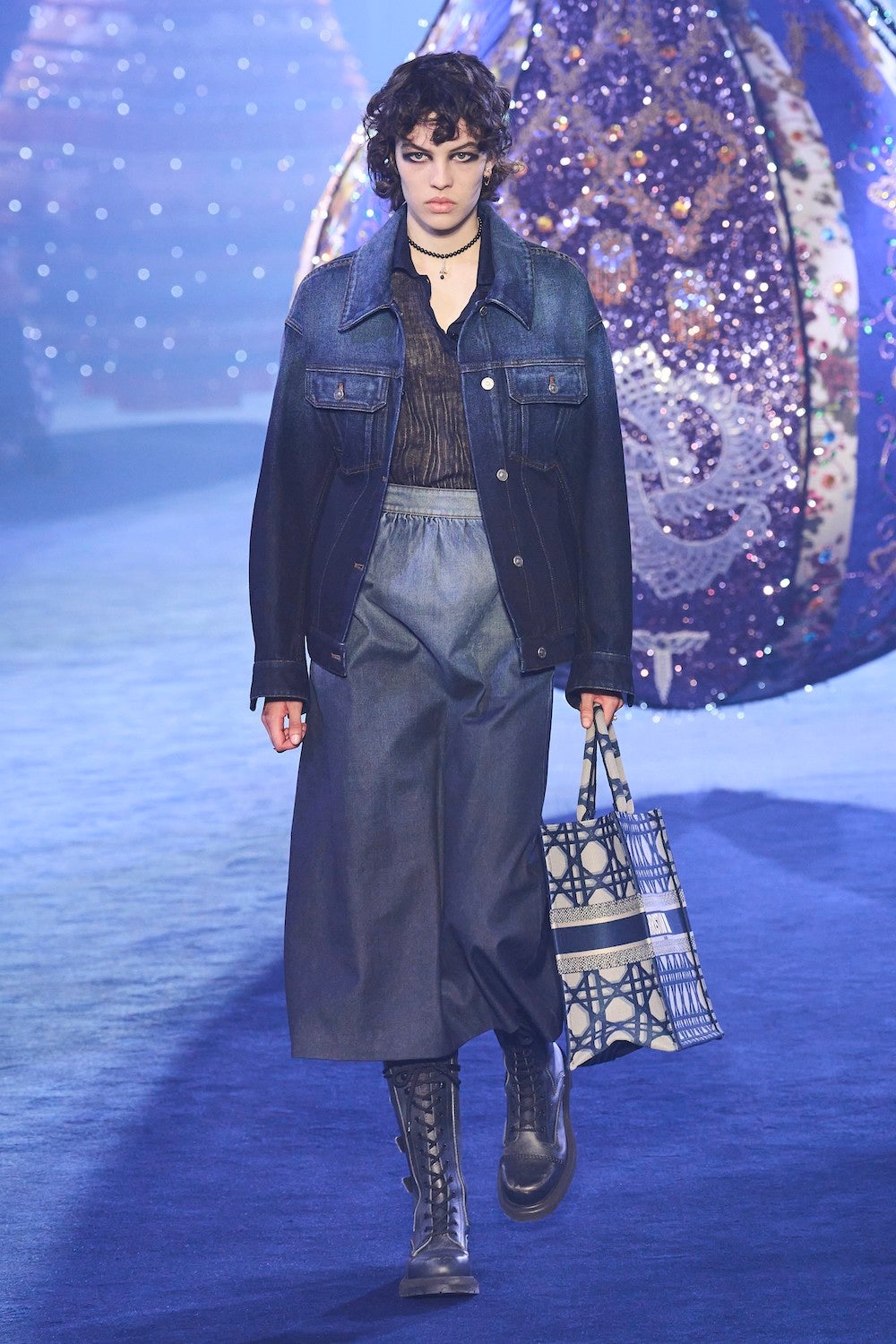 WGSN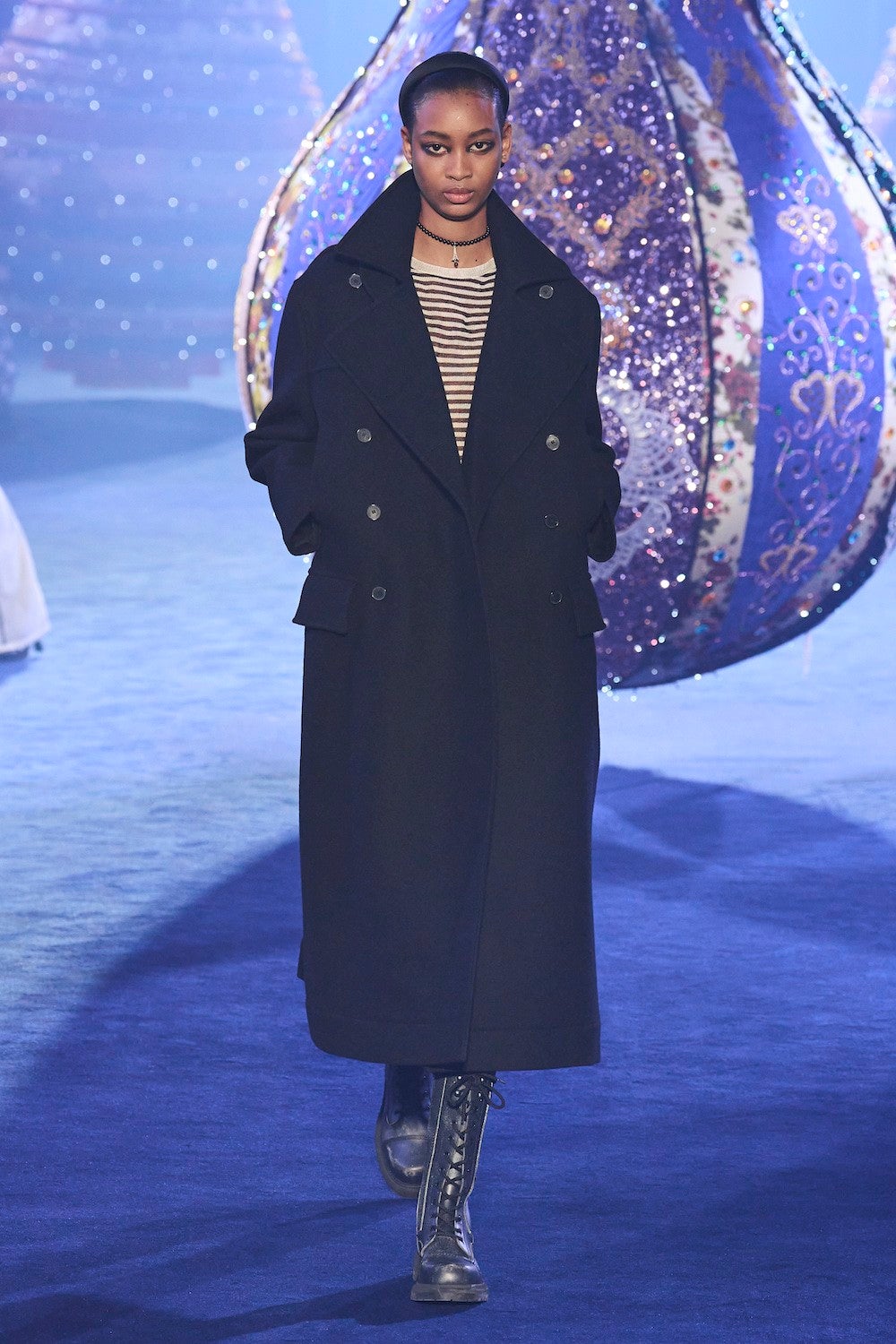 WGSN
WGSN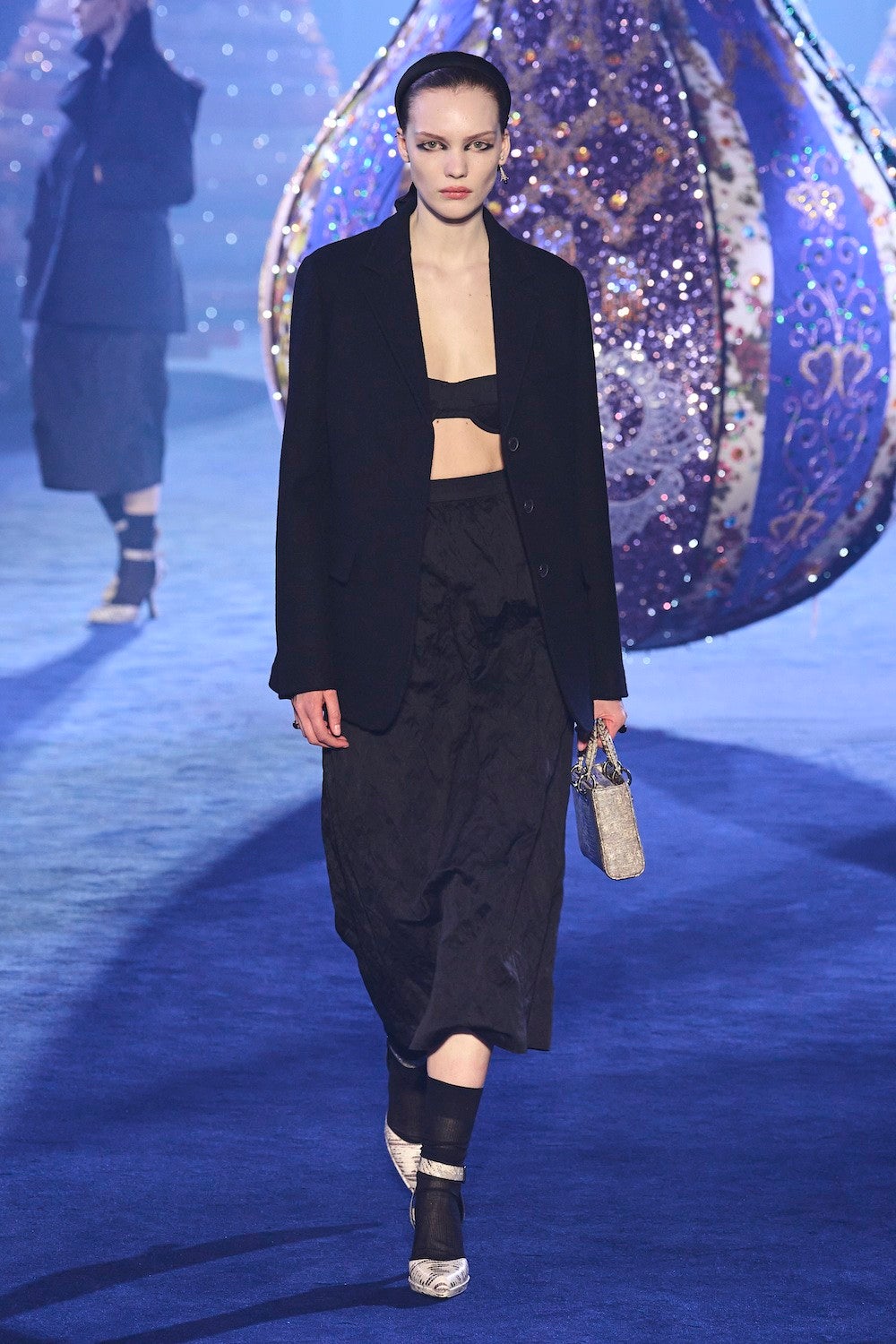 WGSN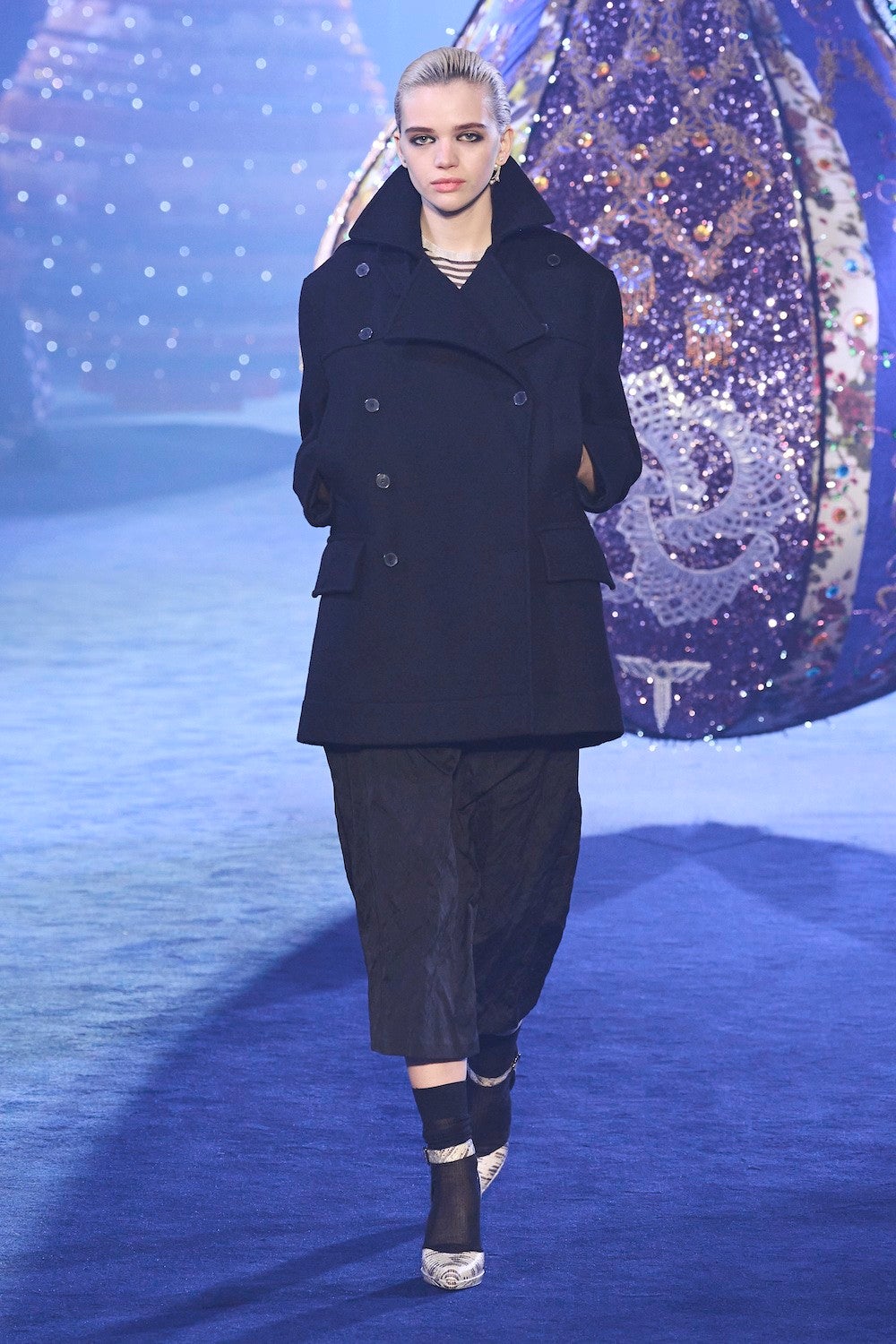 WGSN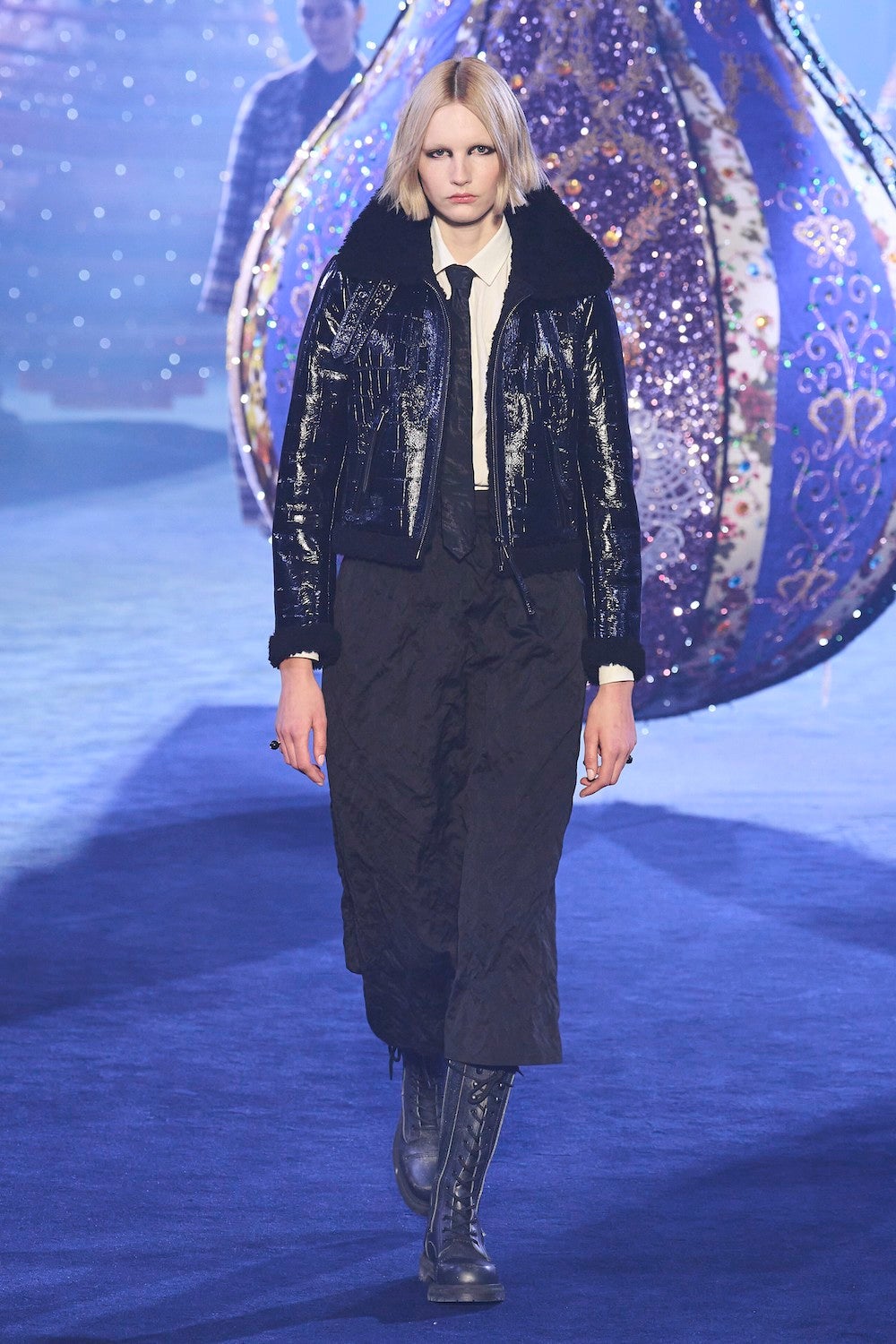 WGSN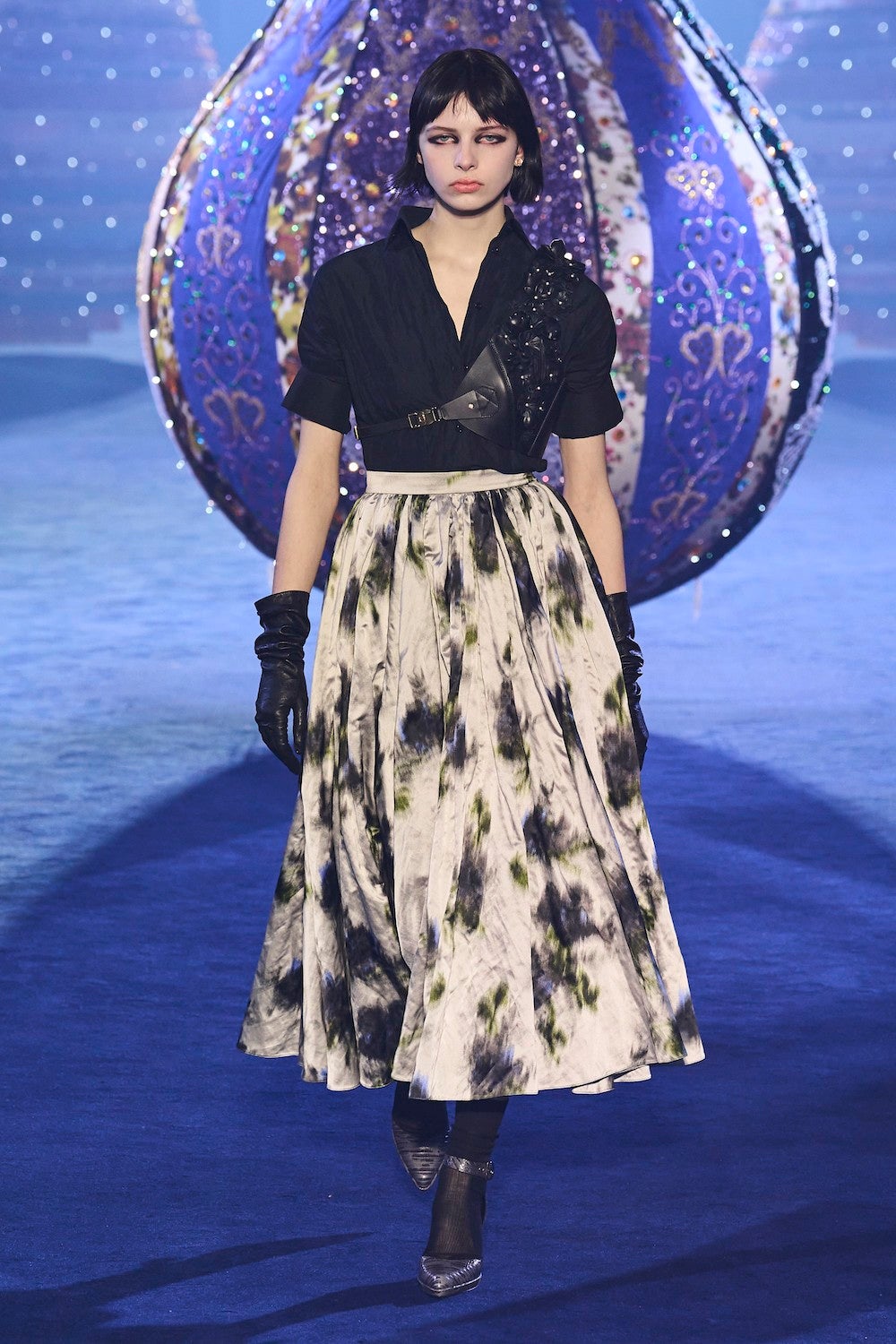 WGSN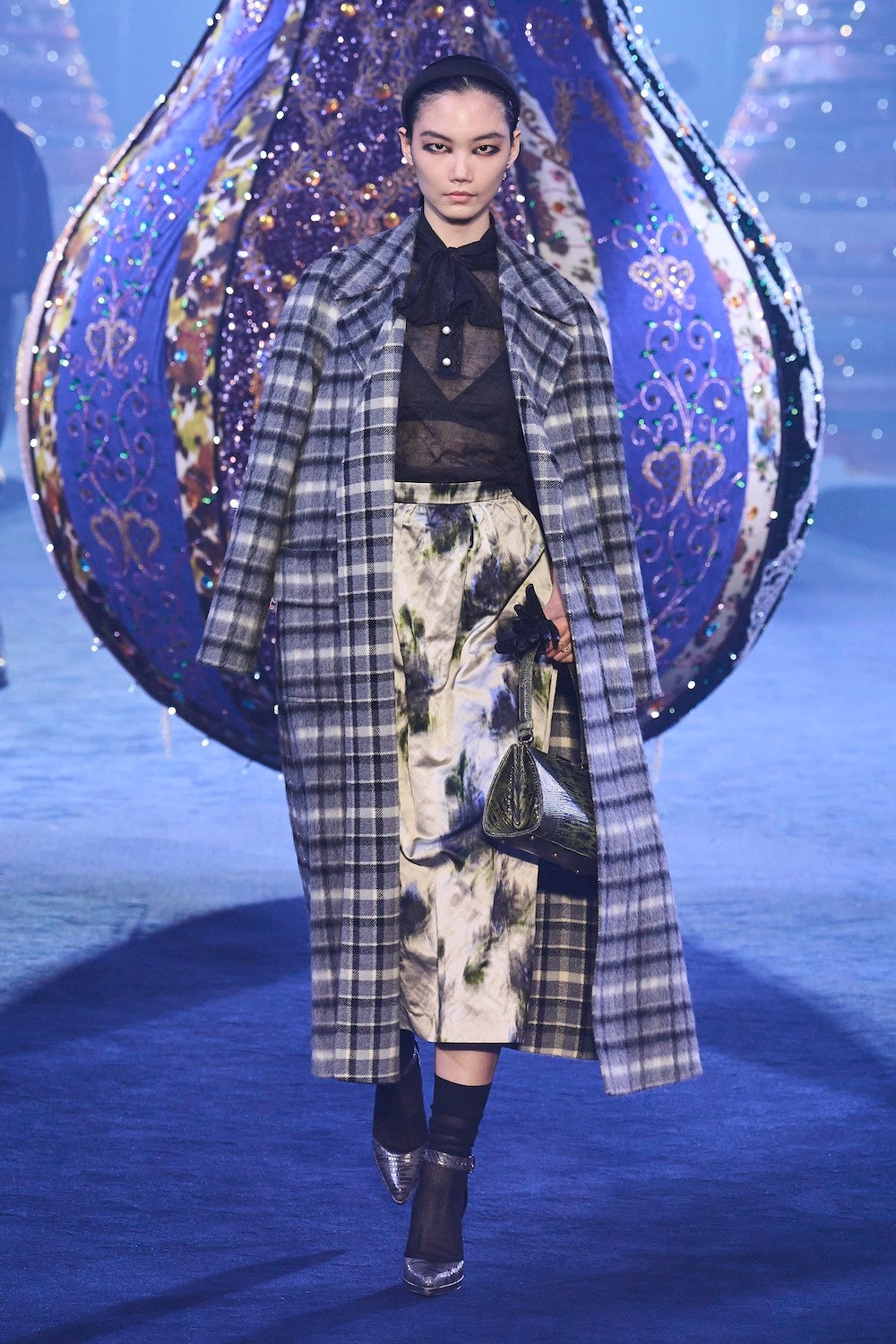 WGSN
WGSN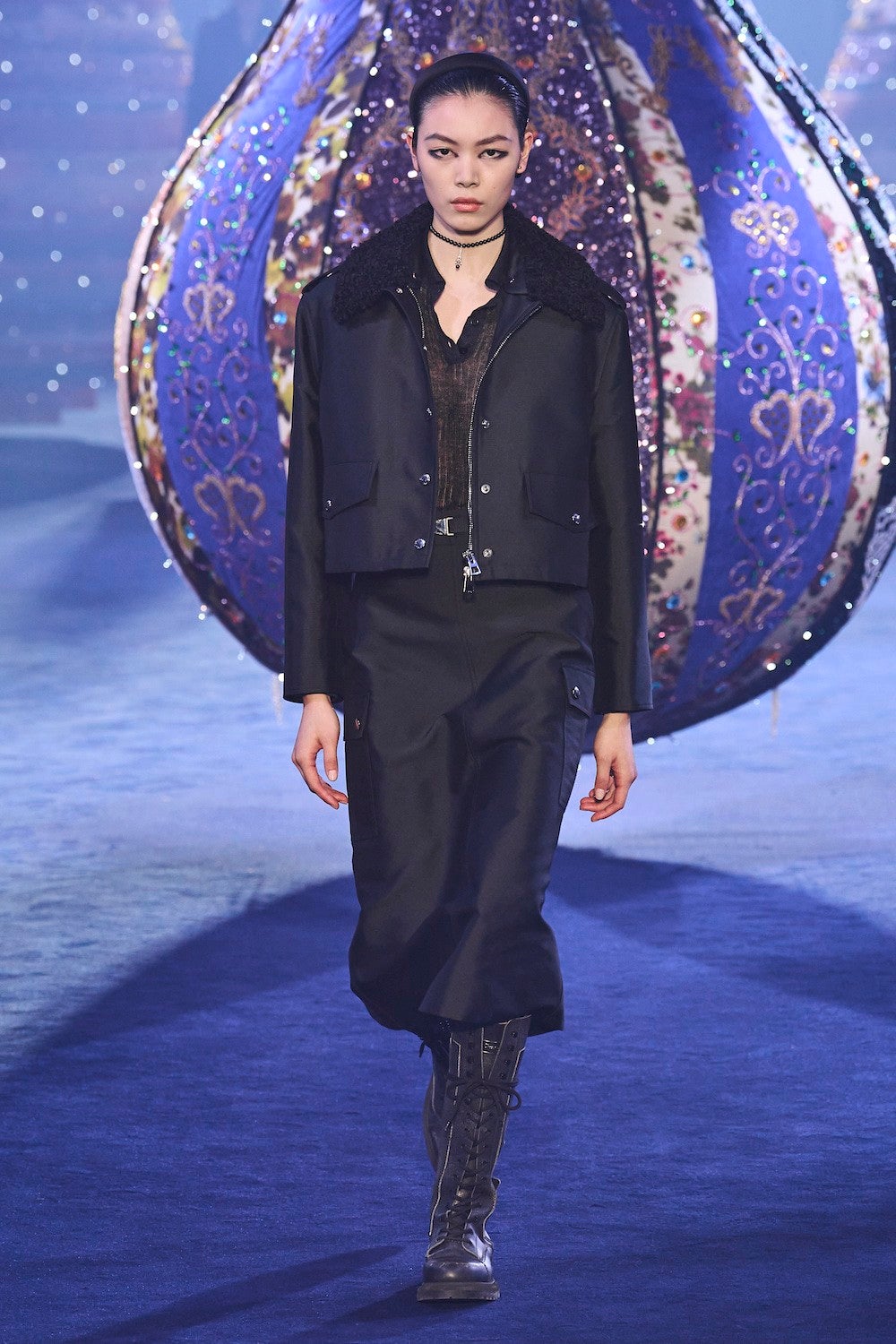 WGSN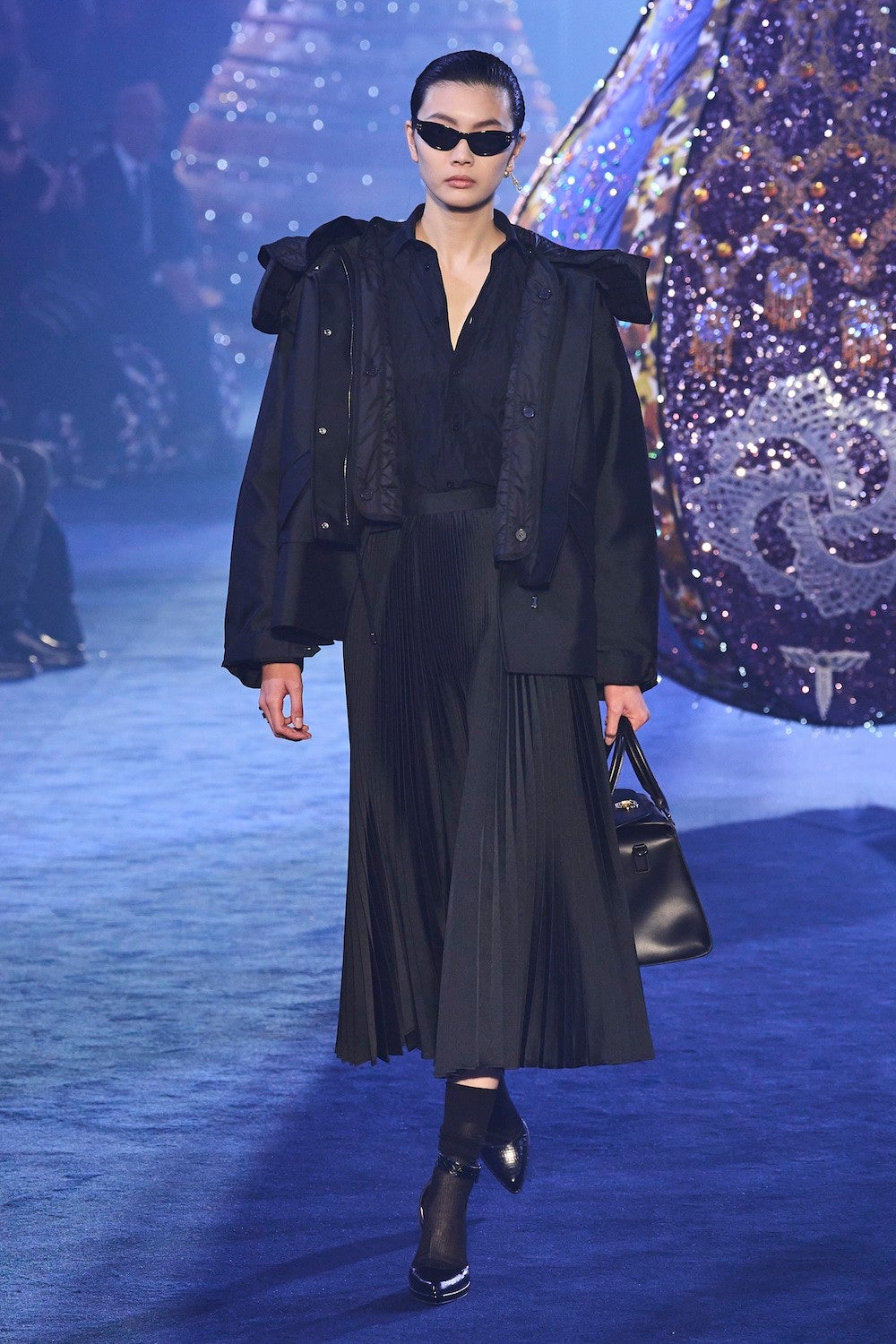 WGSN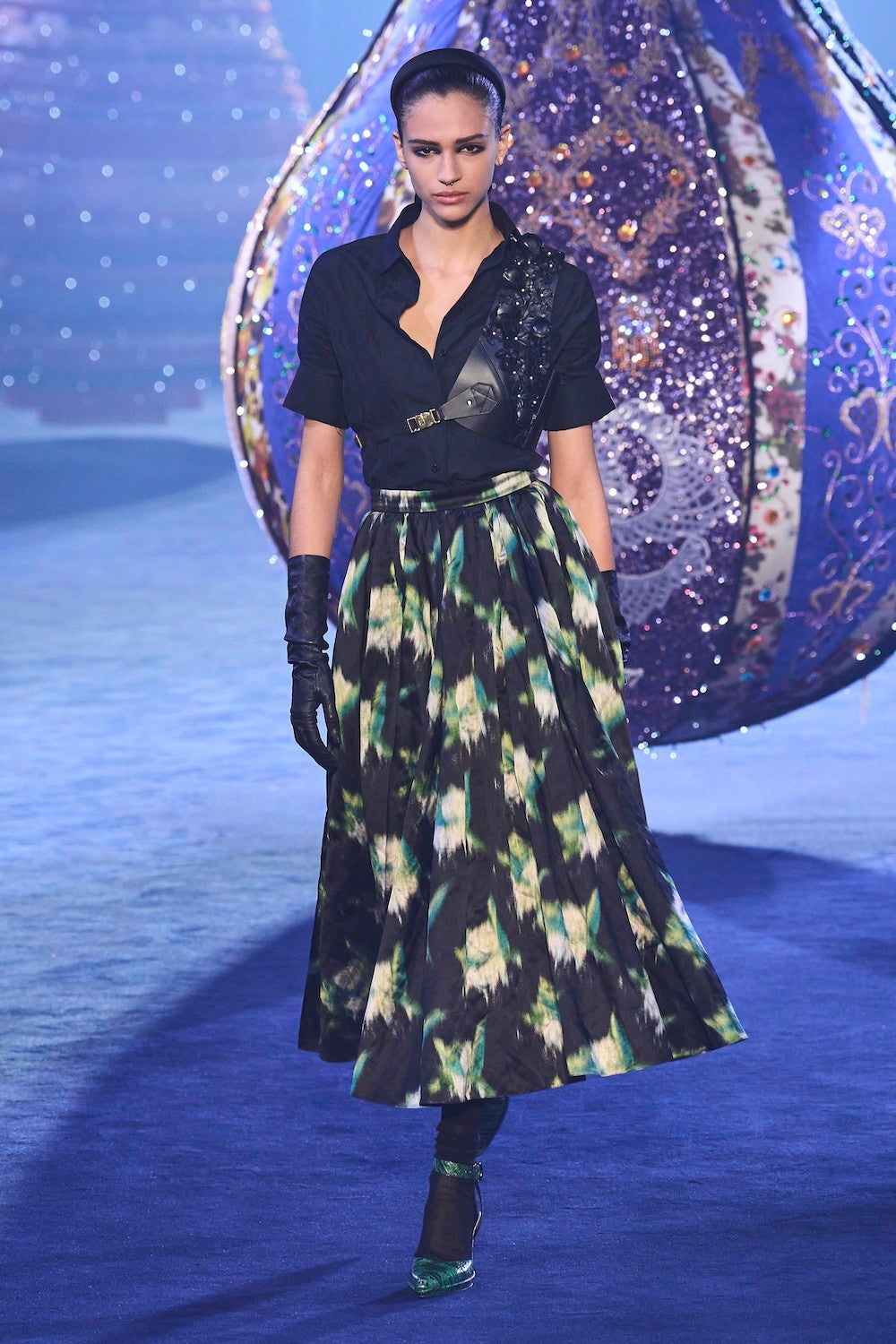 WGSN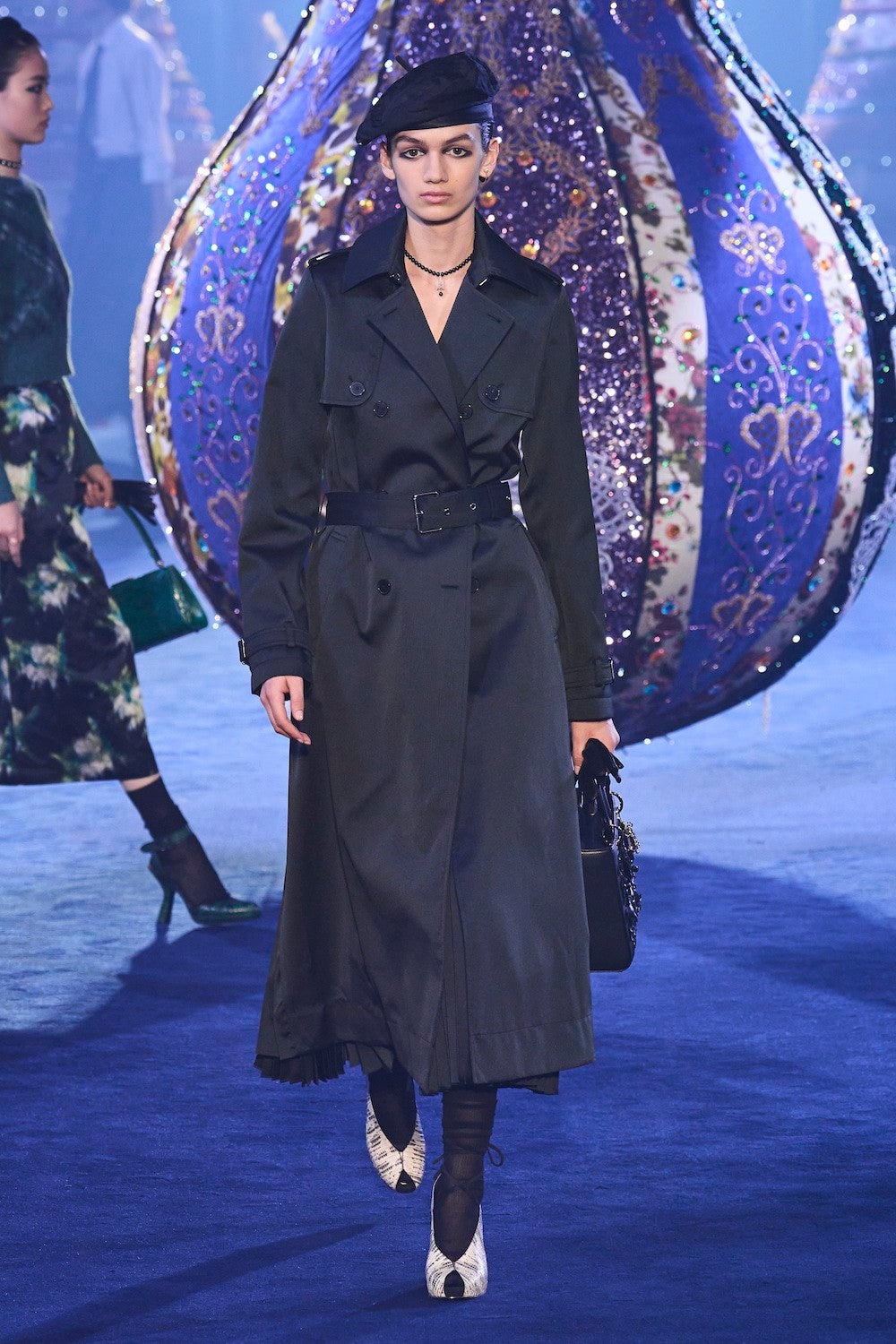 WGSN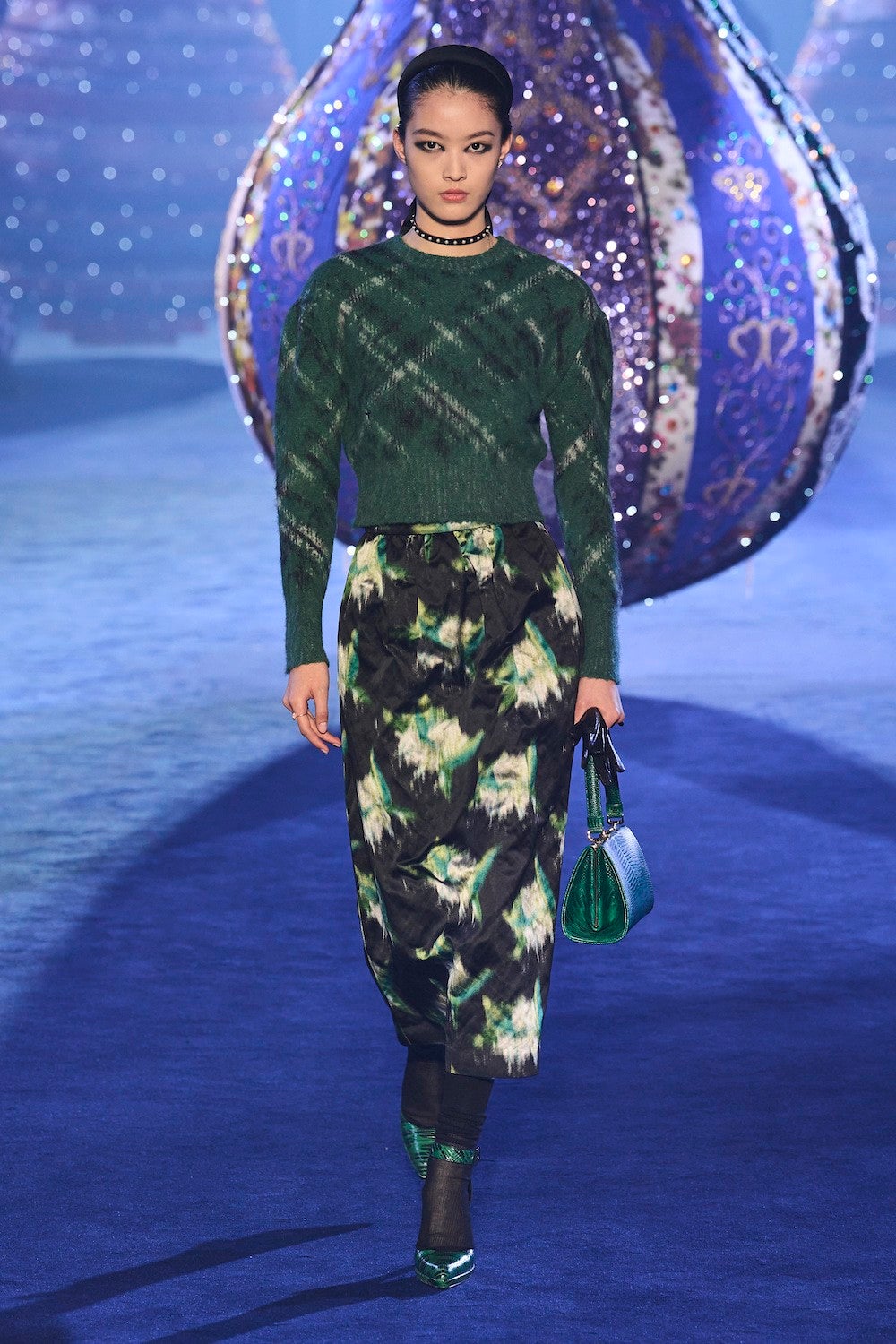 WGSN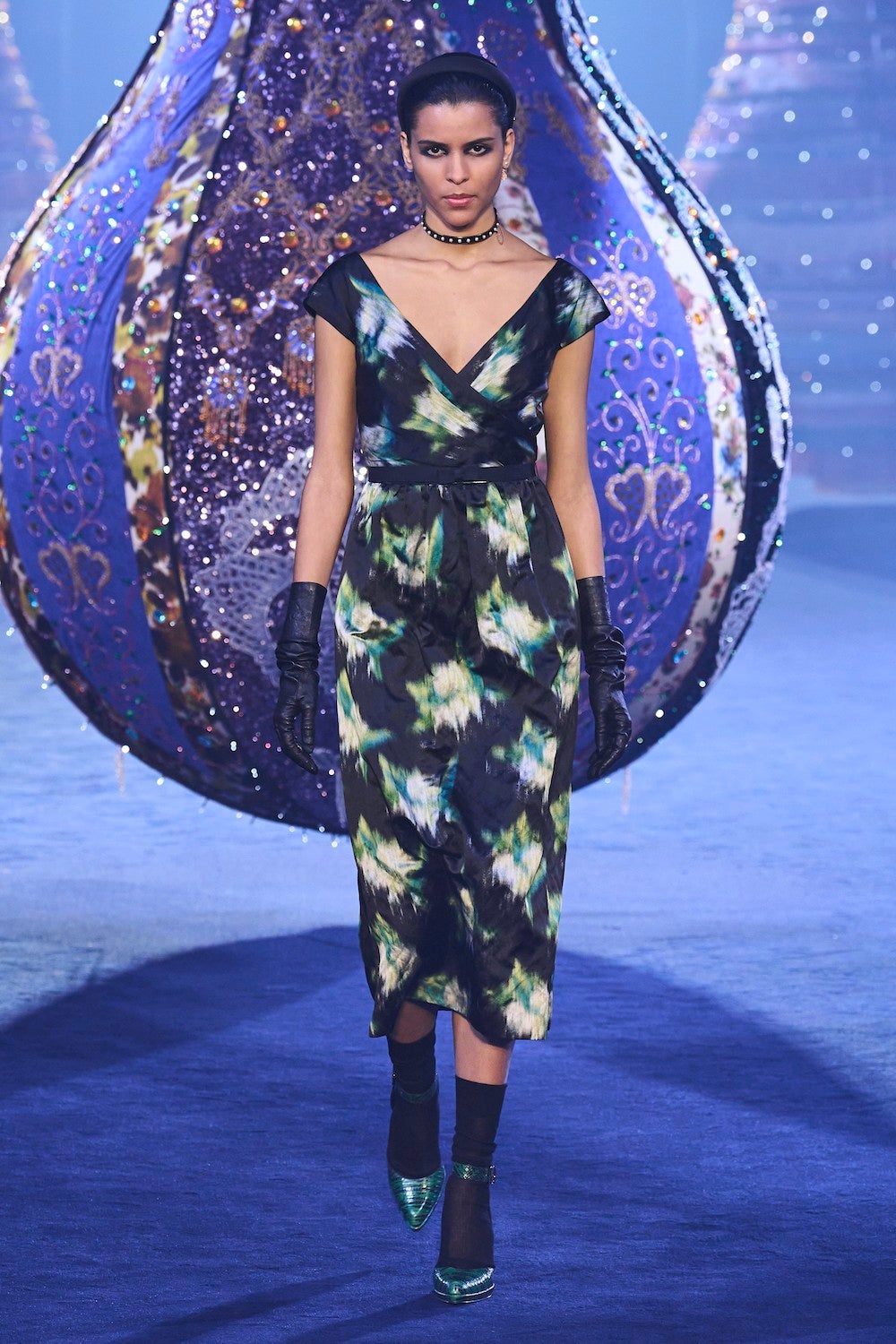 WGSN
WGSN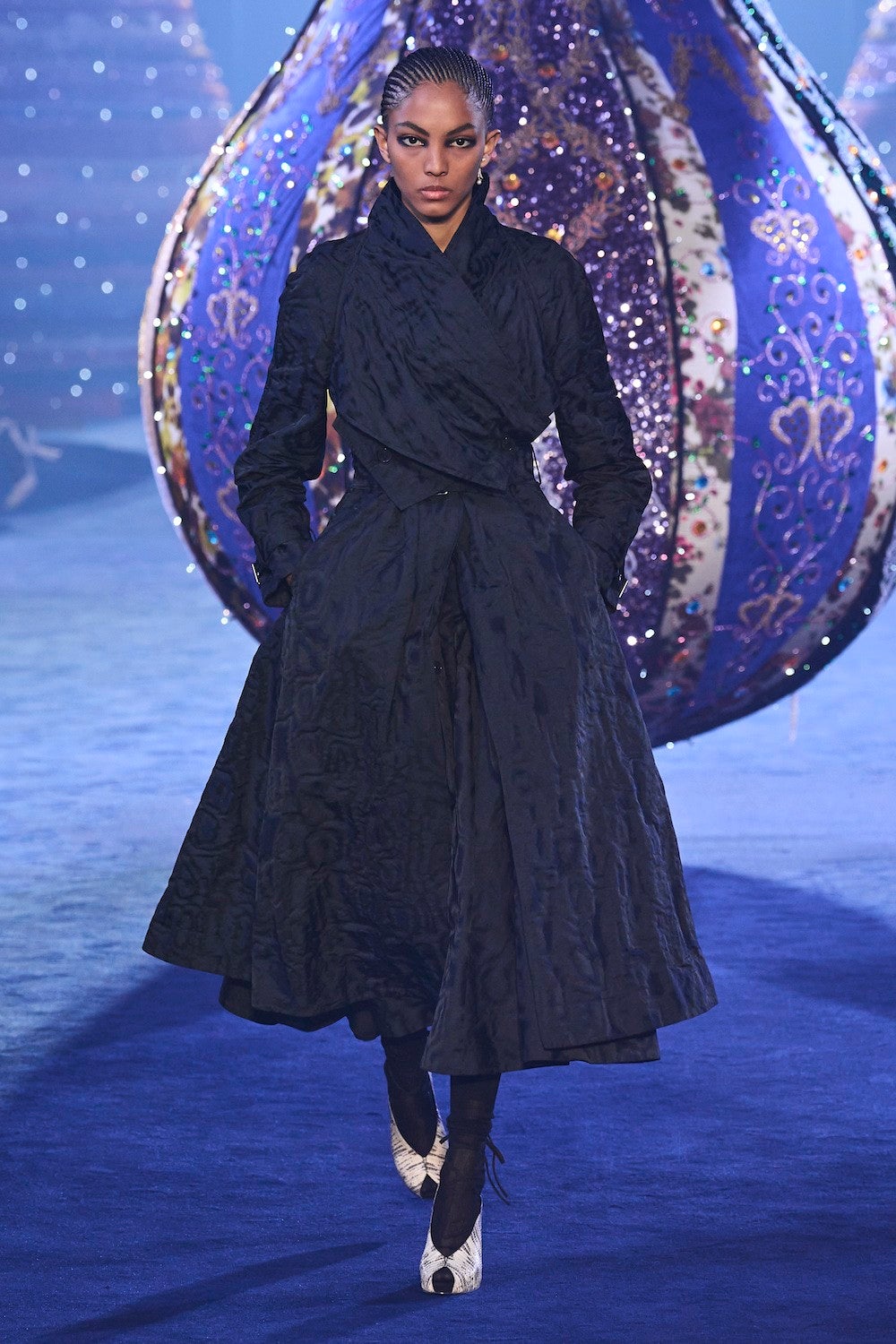 WGSN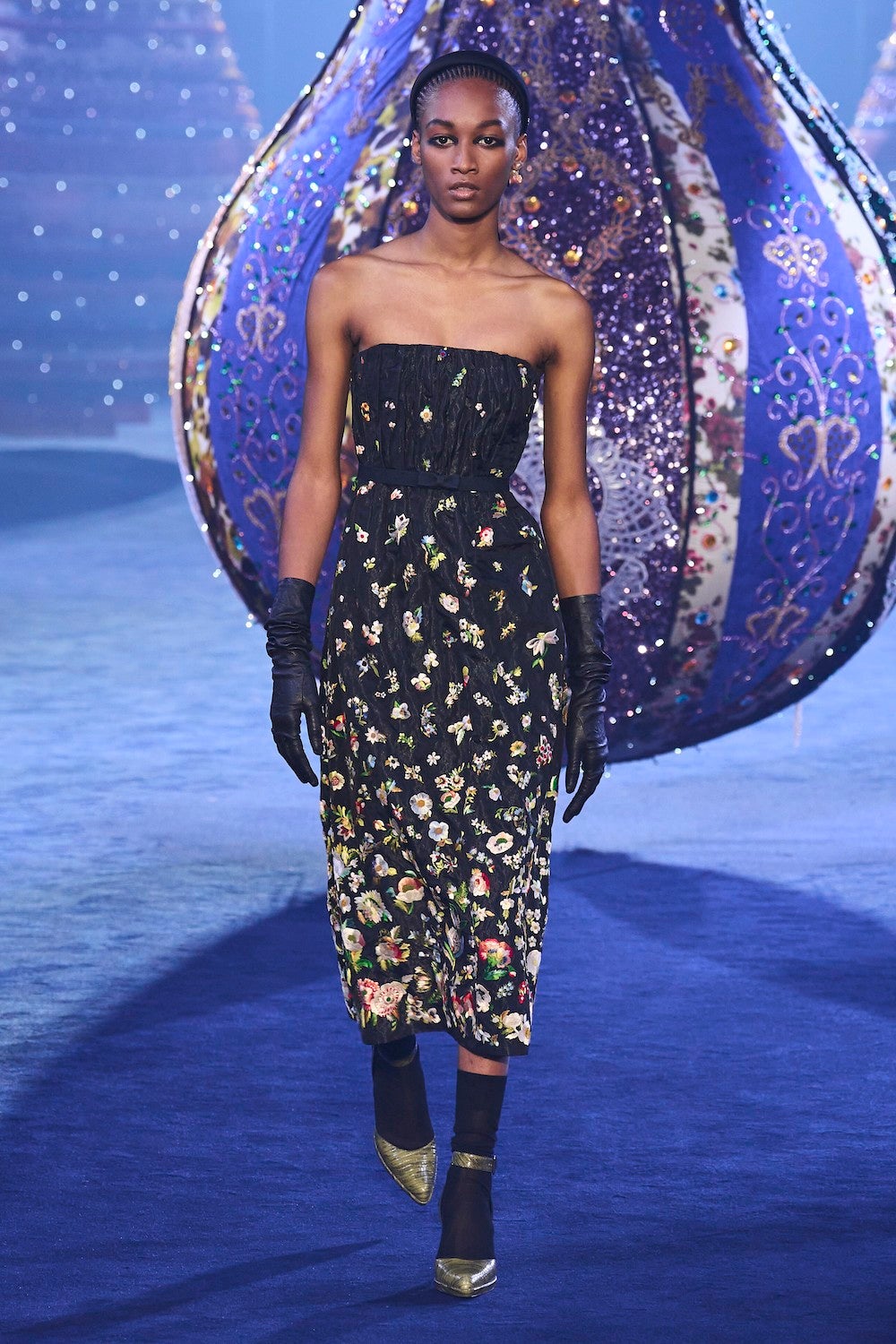 WGSN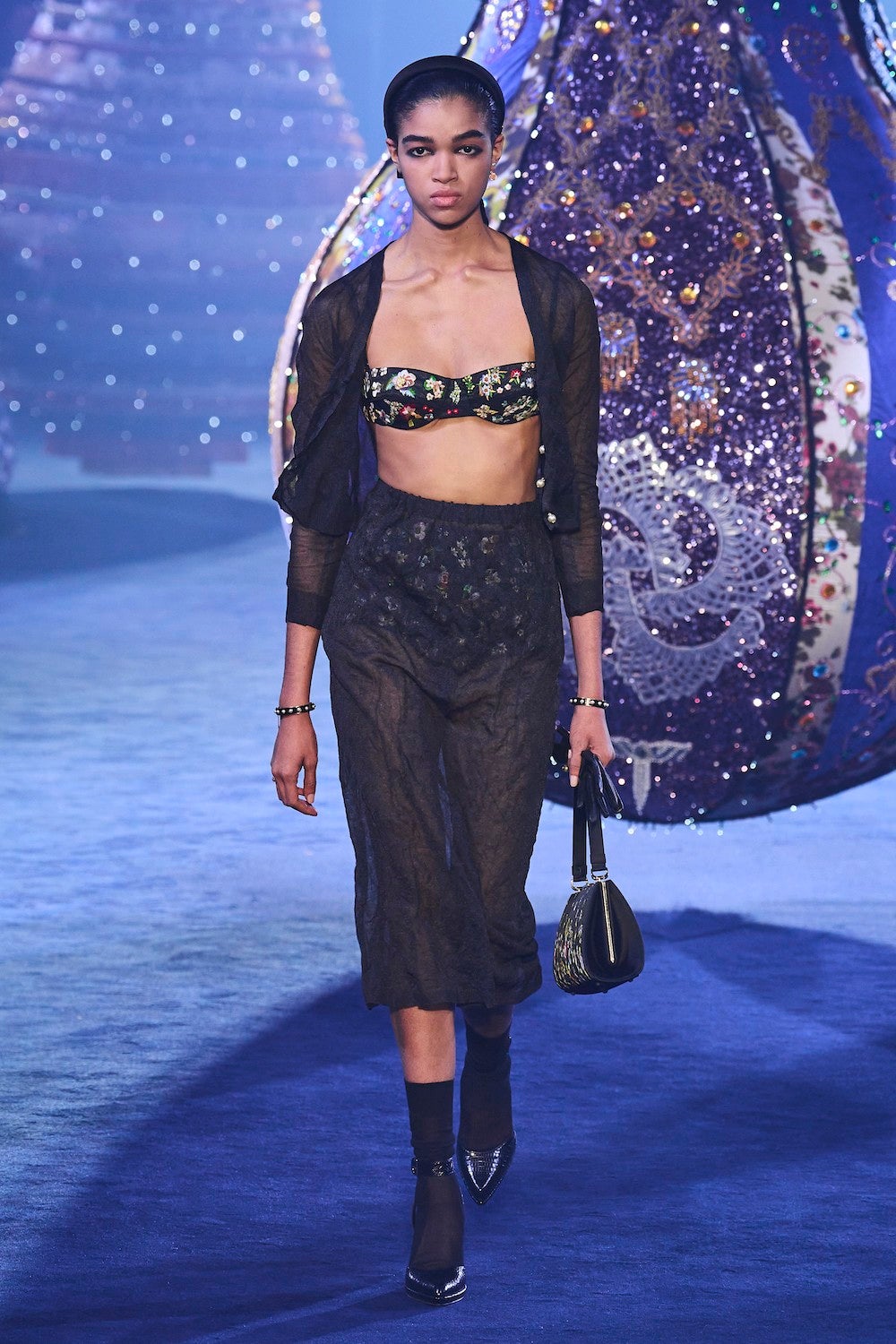 WGSN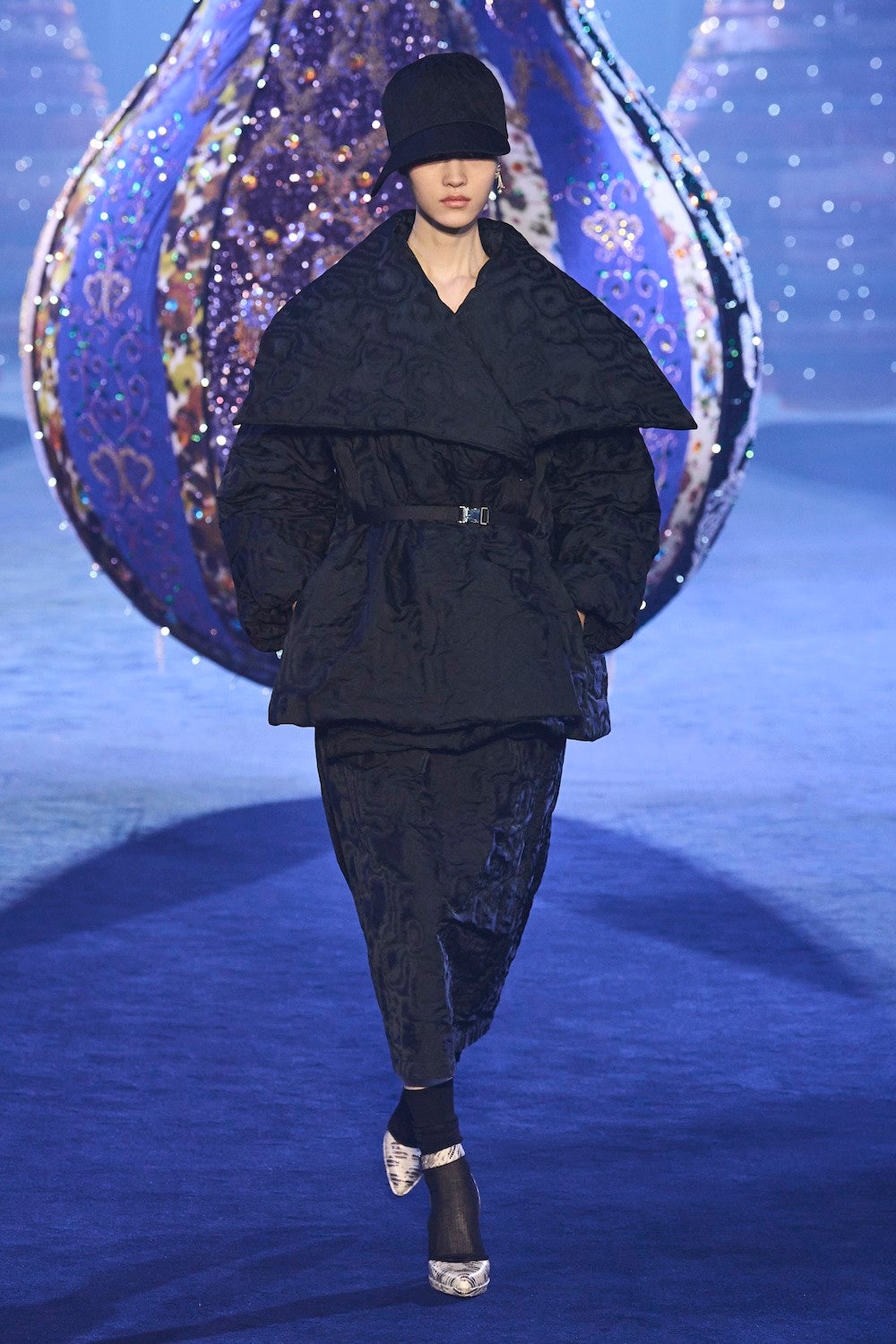 WGSN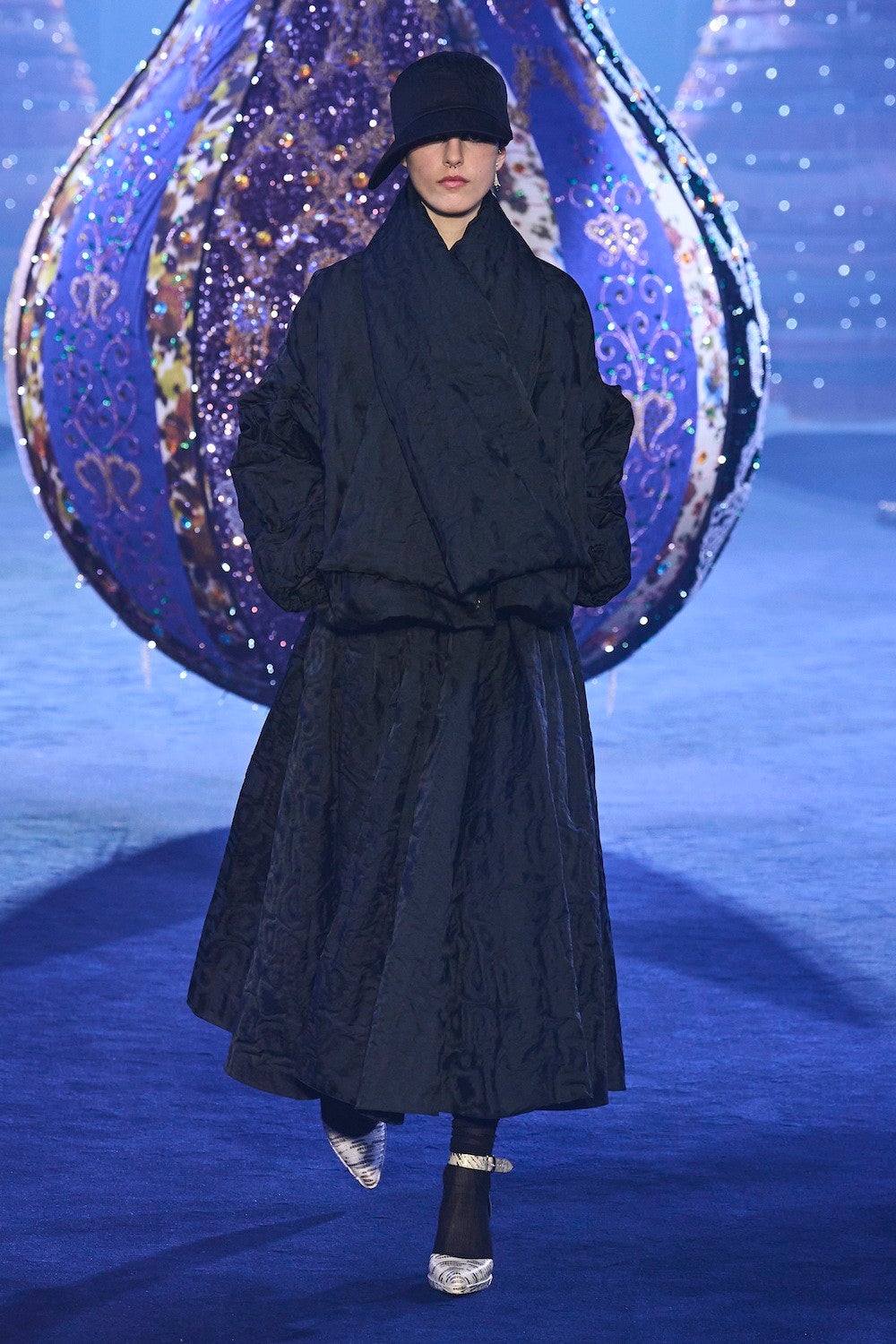 WGSN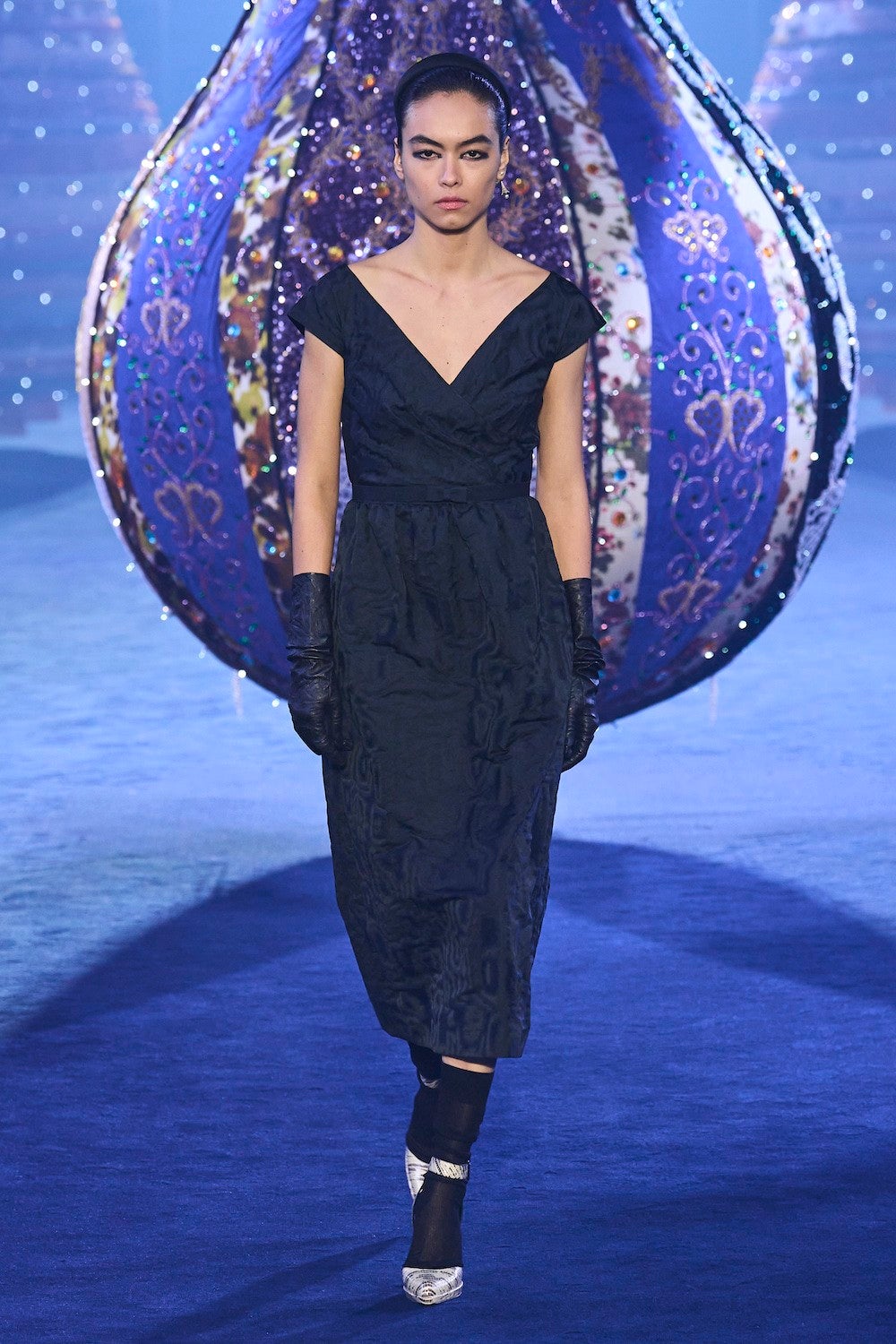 WGSN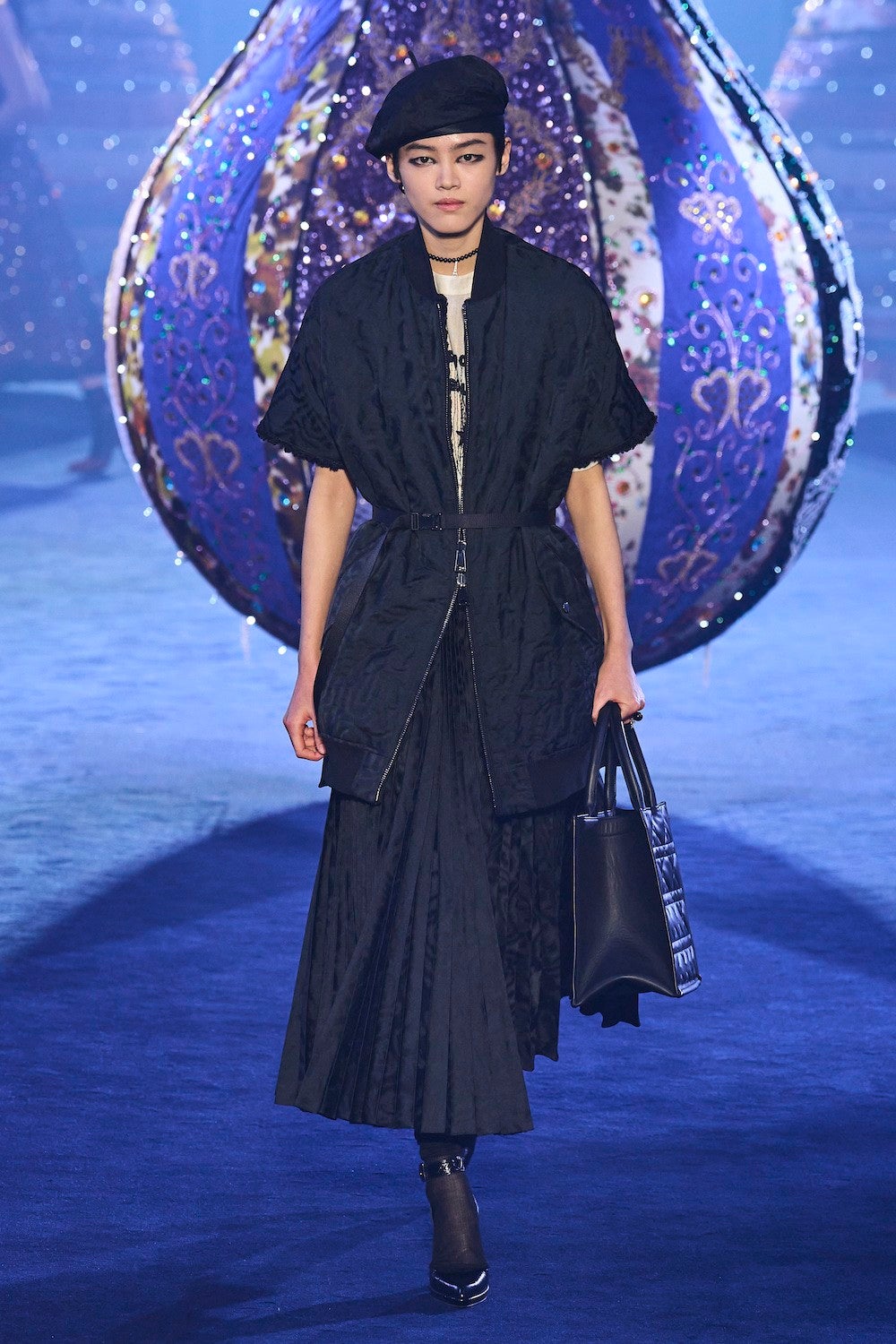 WGSN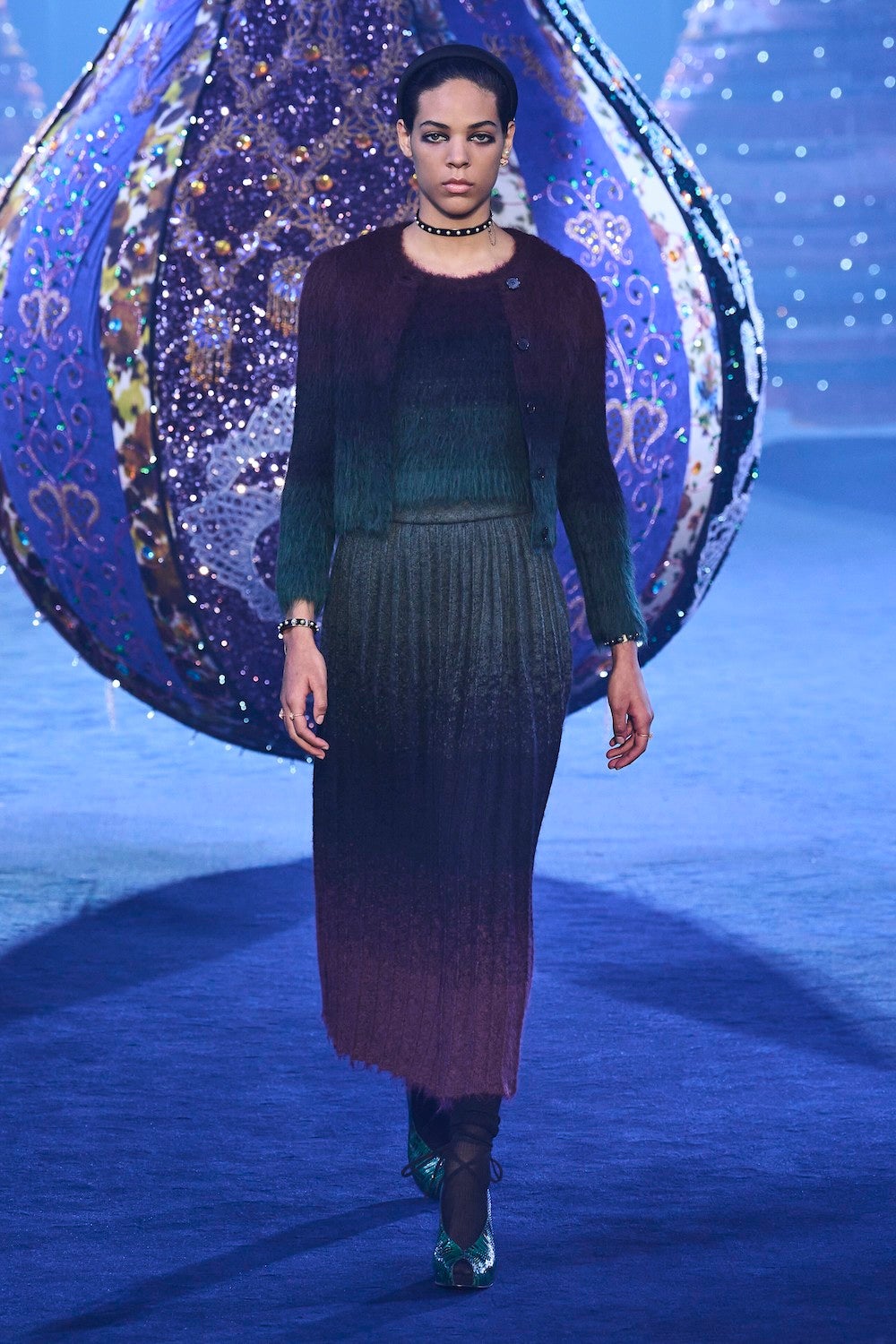 WGSN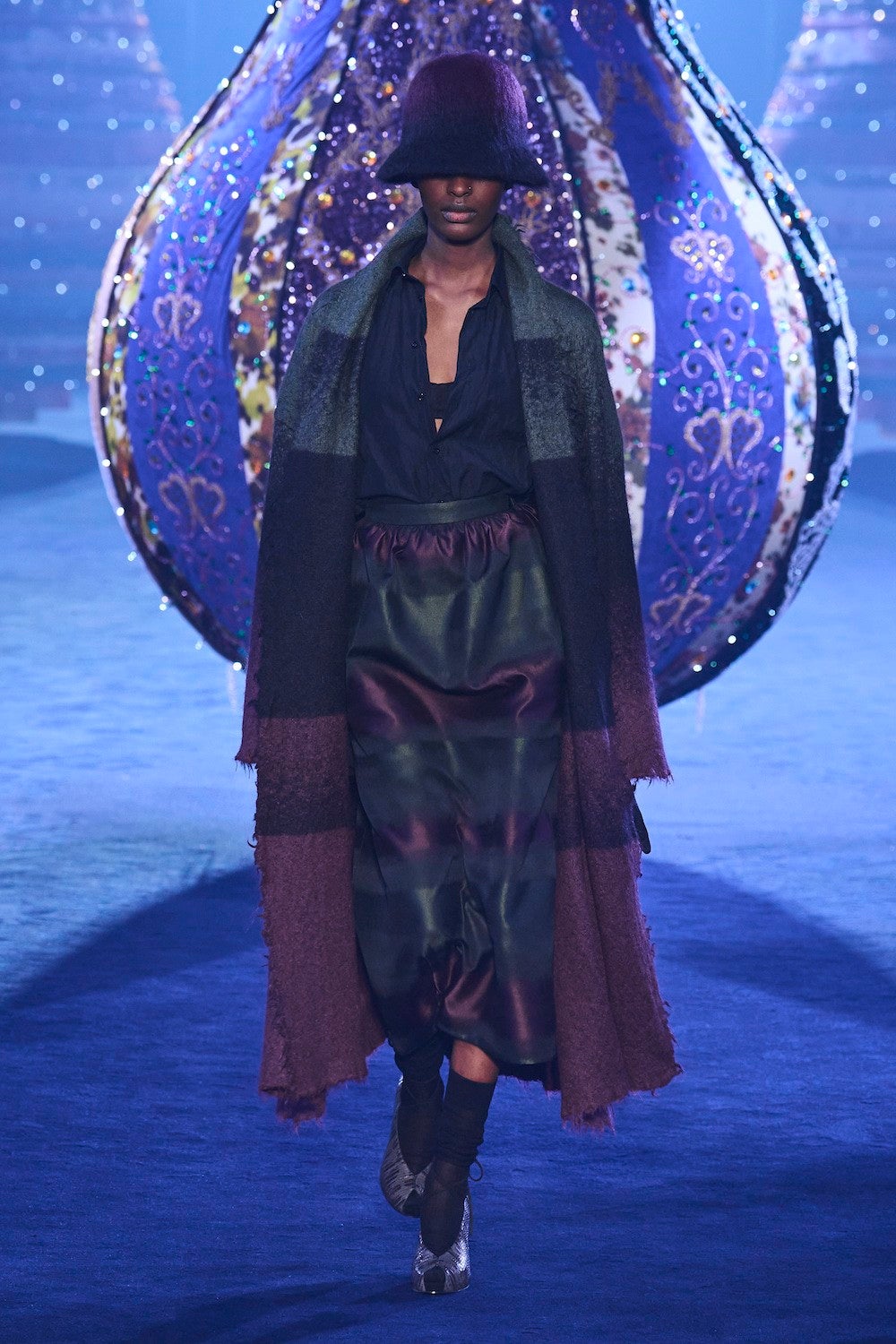 WGSN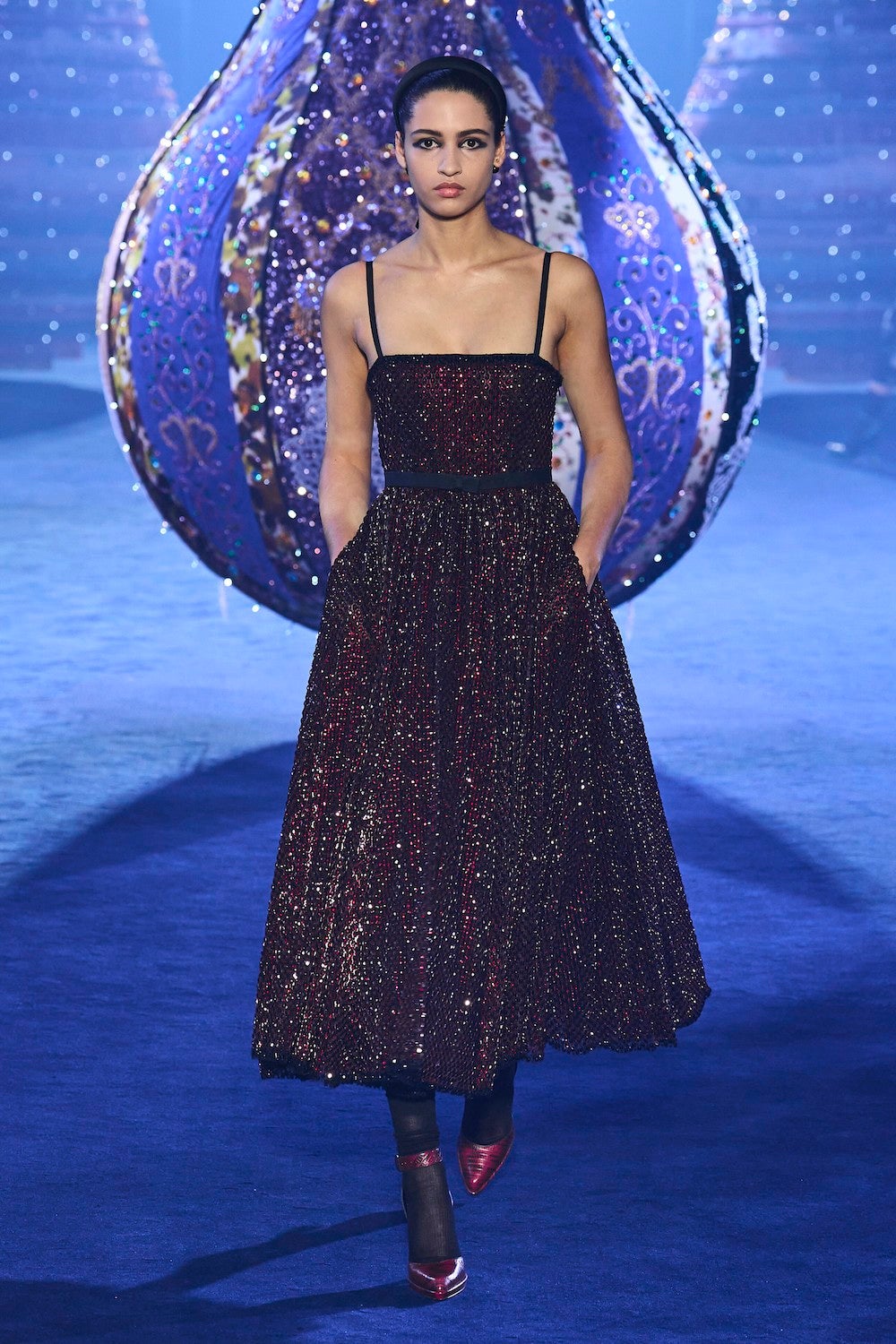 WGSN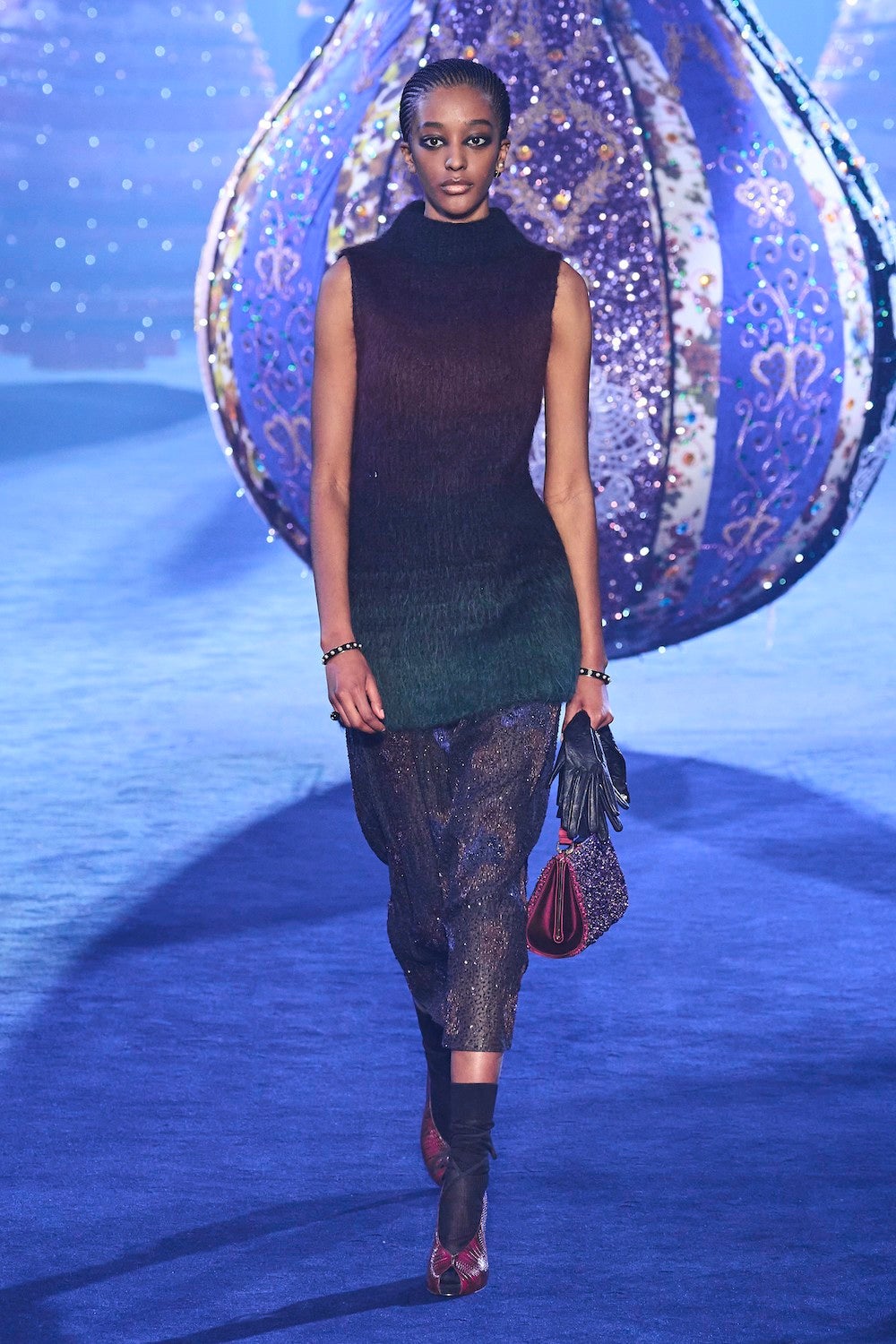 WGSN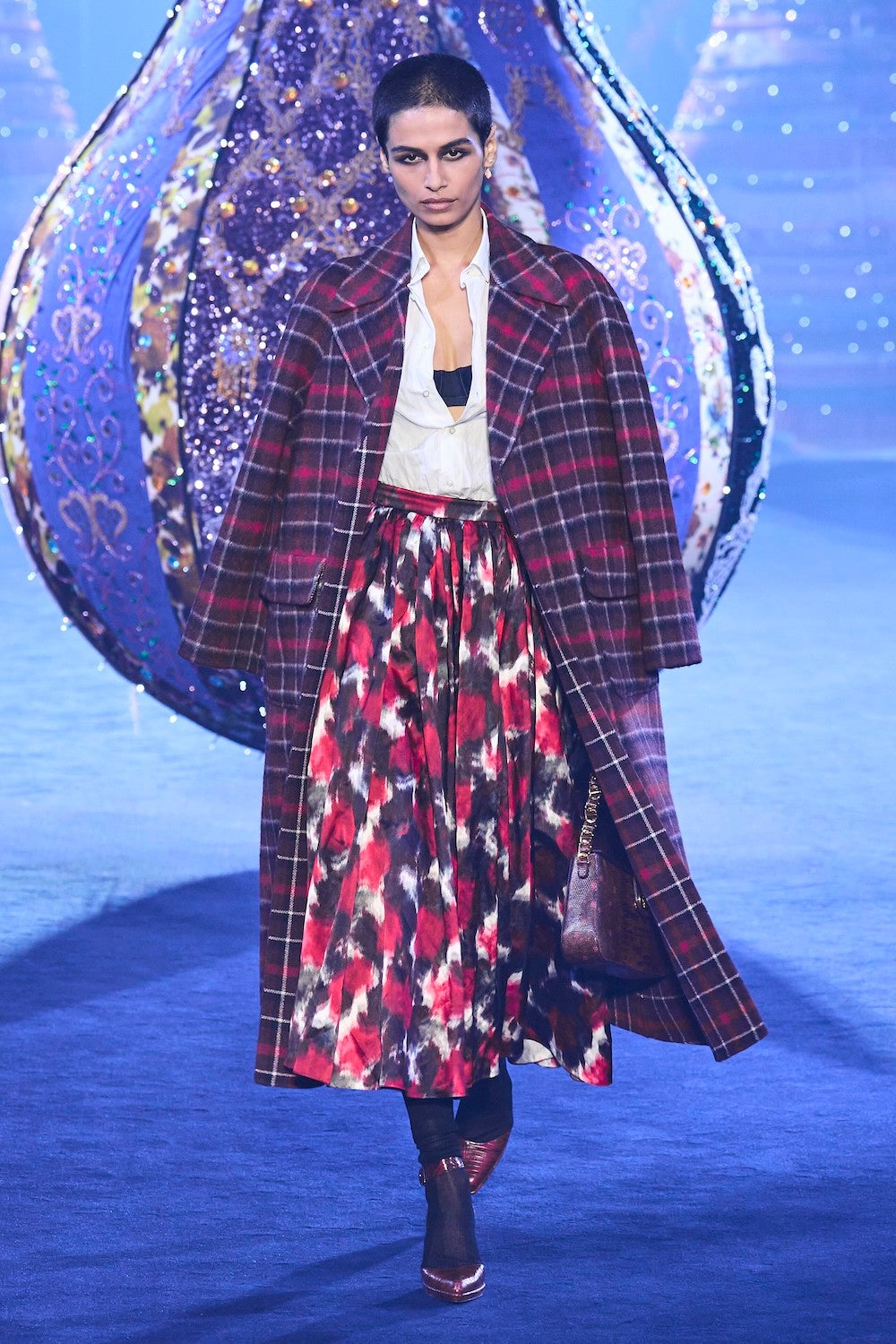 WGSN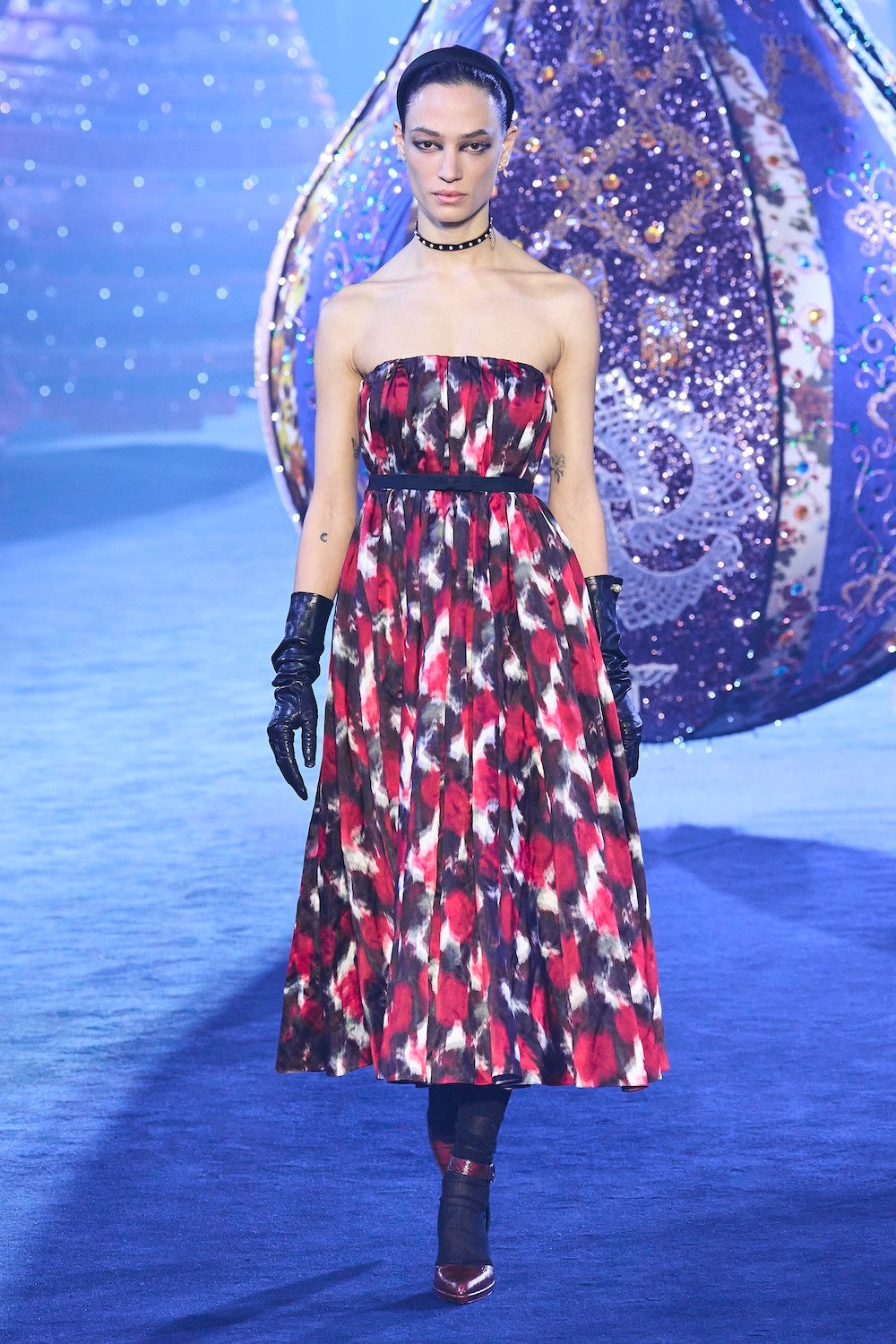 WGSN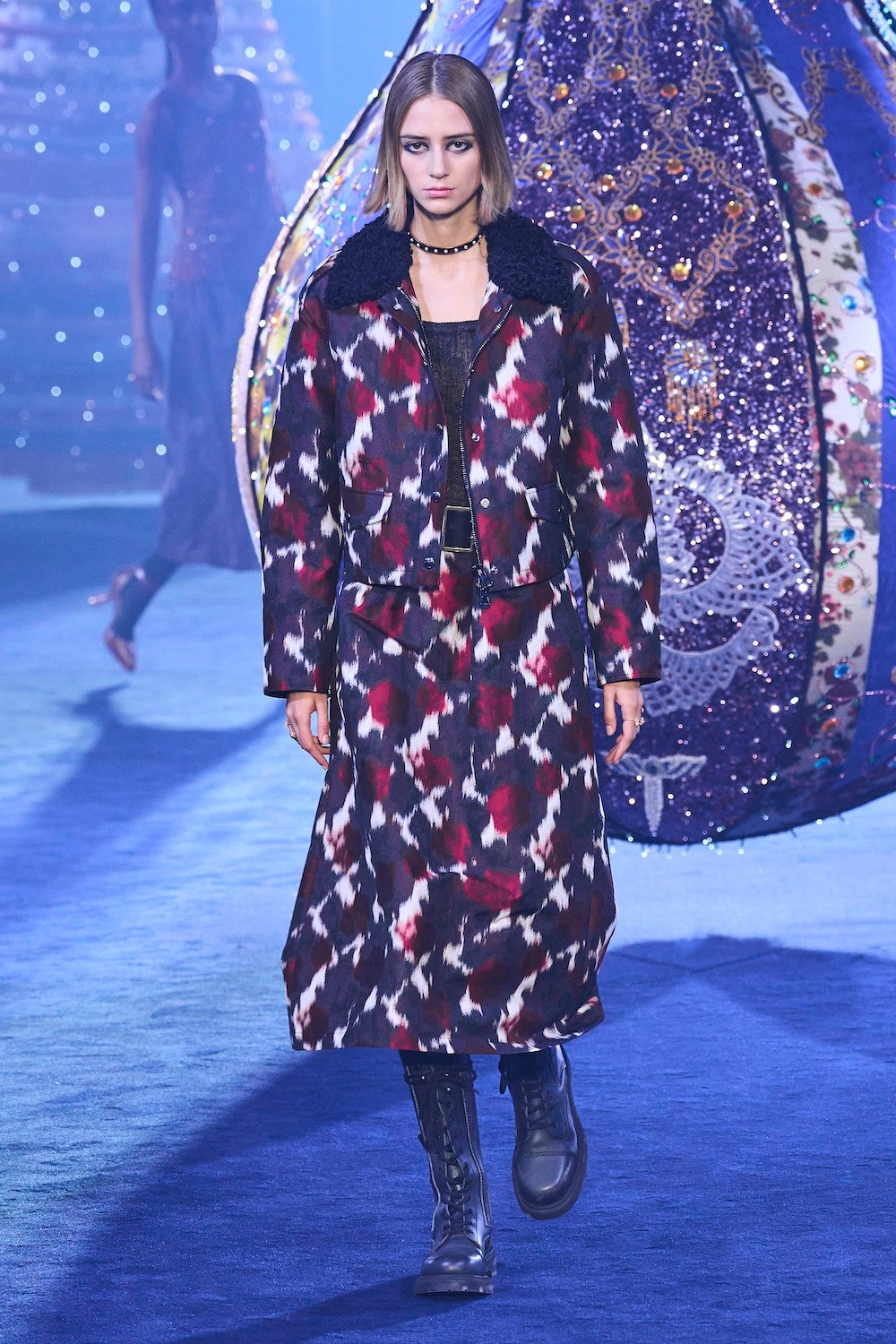 WGSN
WGSN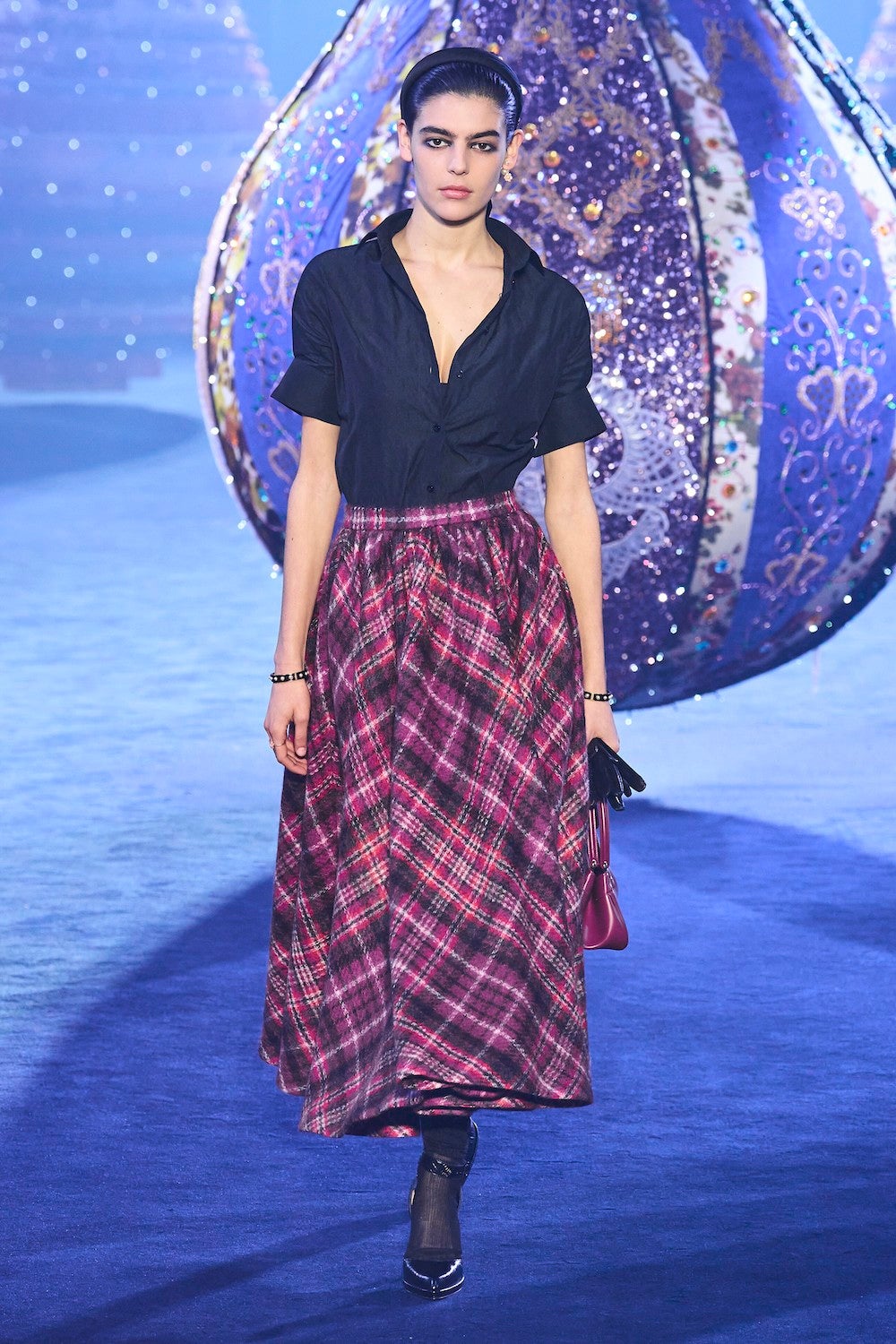 WGSN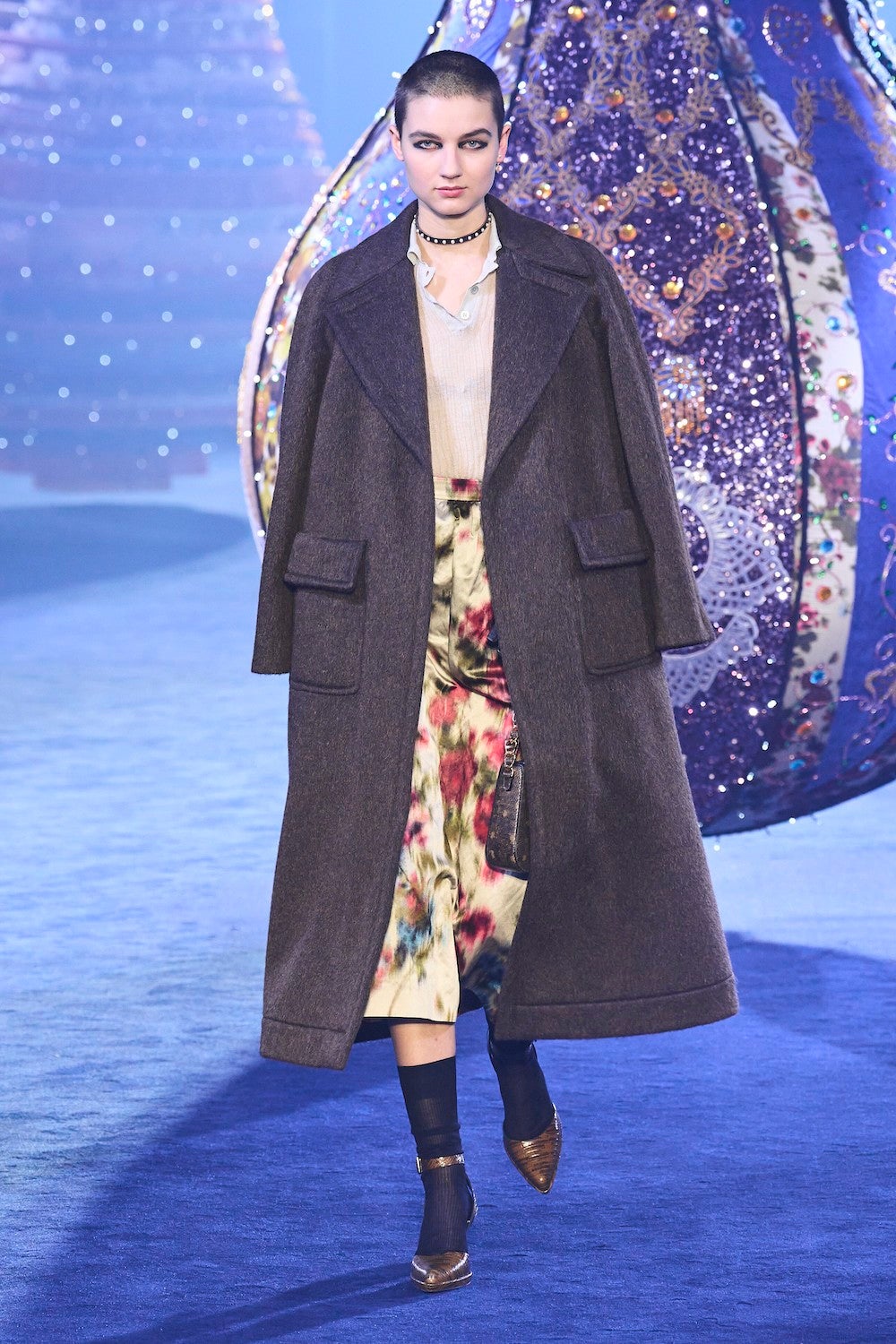 WGSN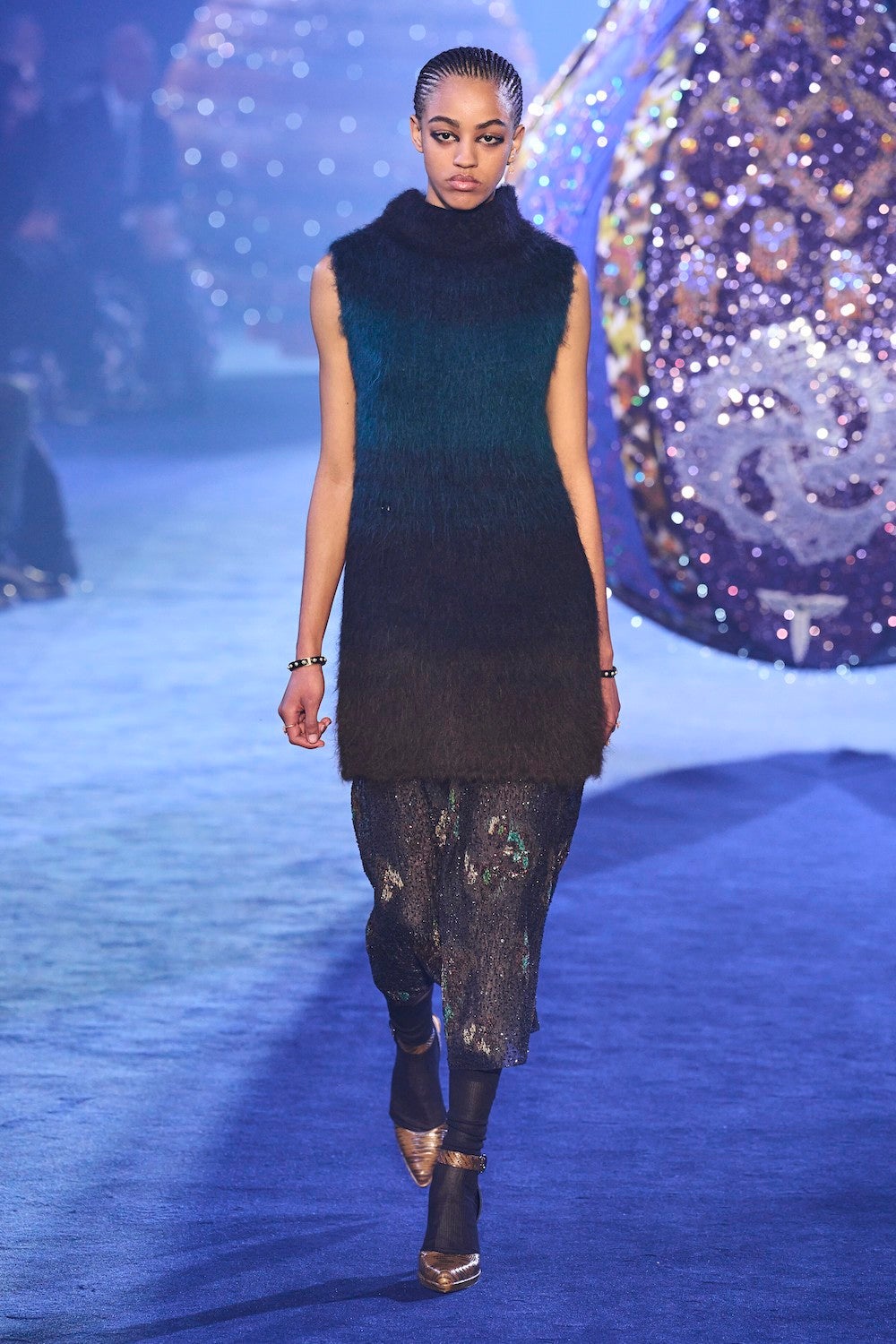 WGSN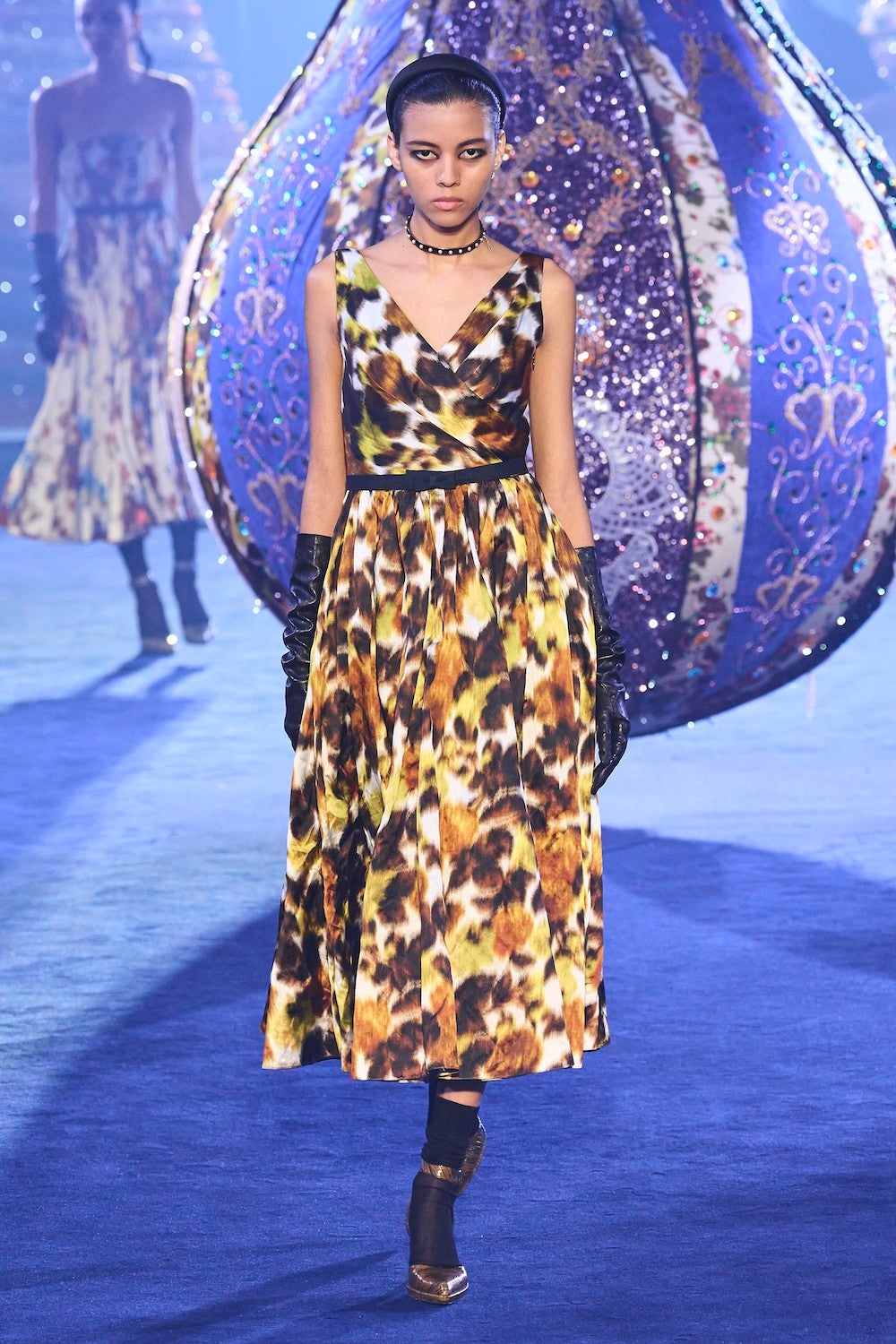 WGSN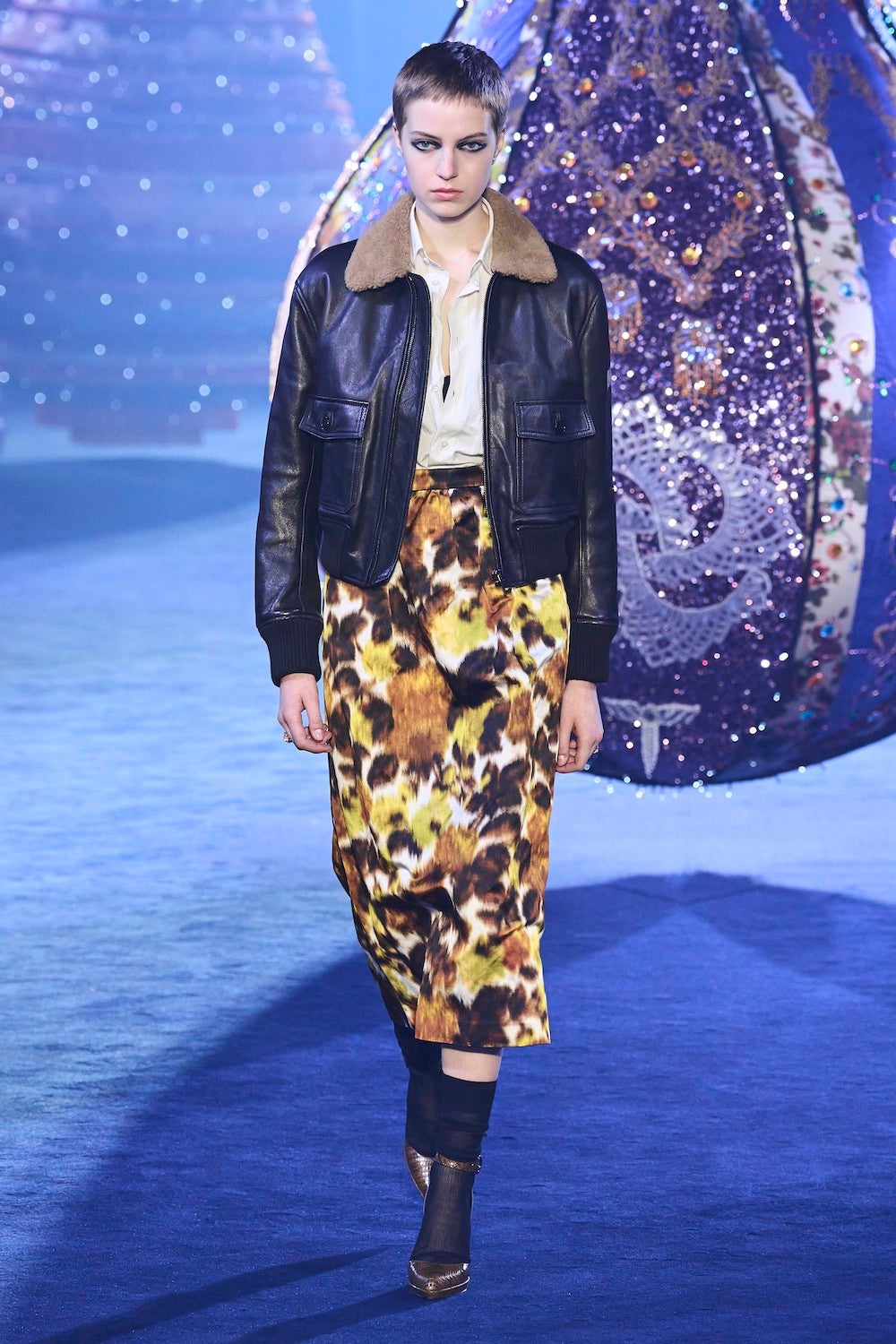 WGSN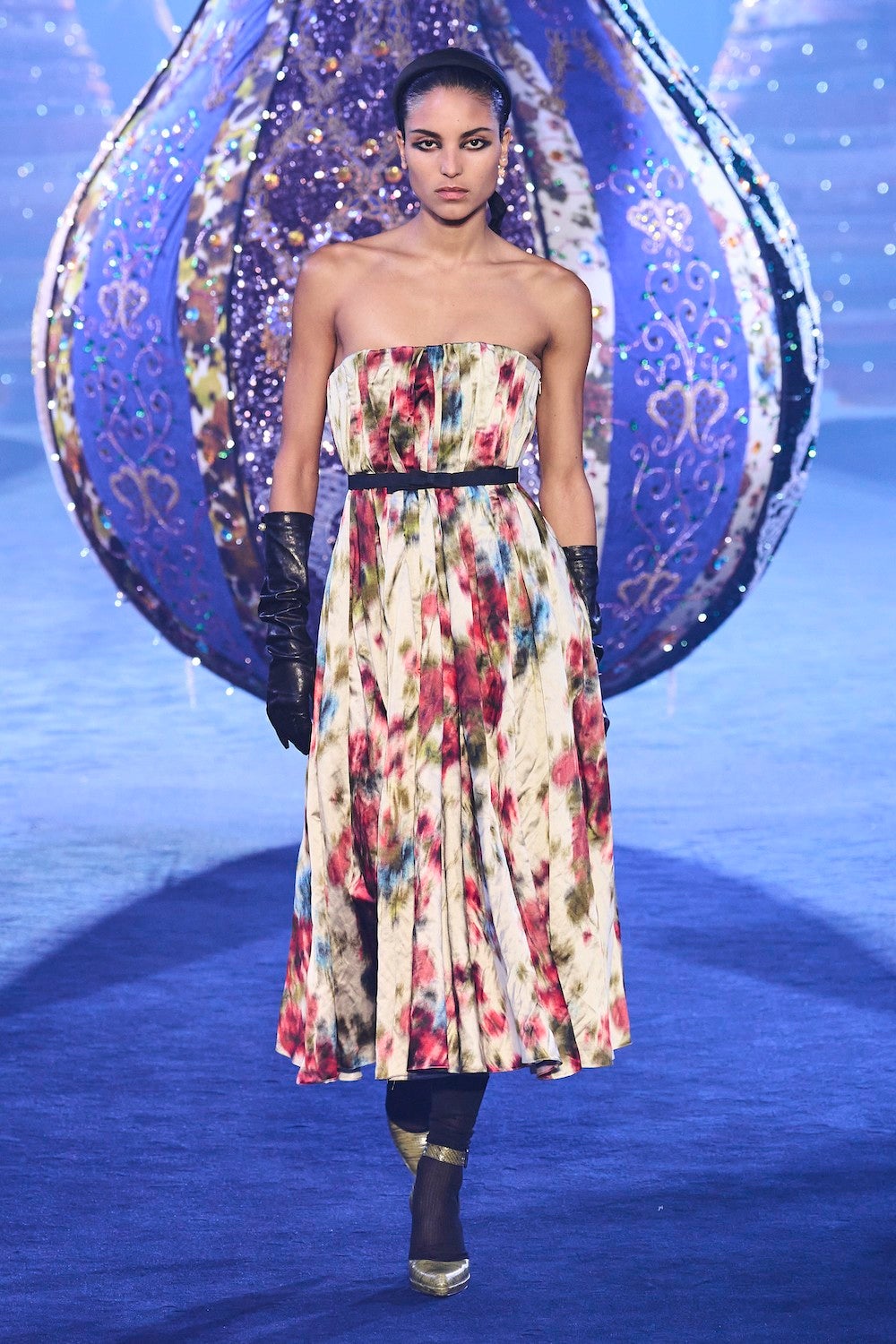 WGSN
WGSN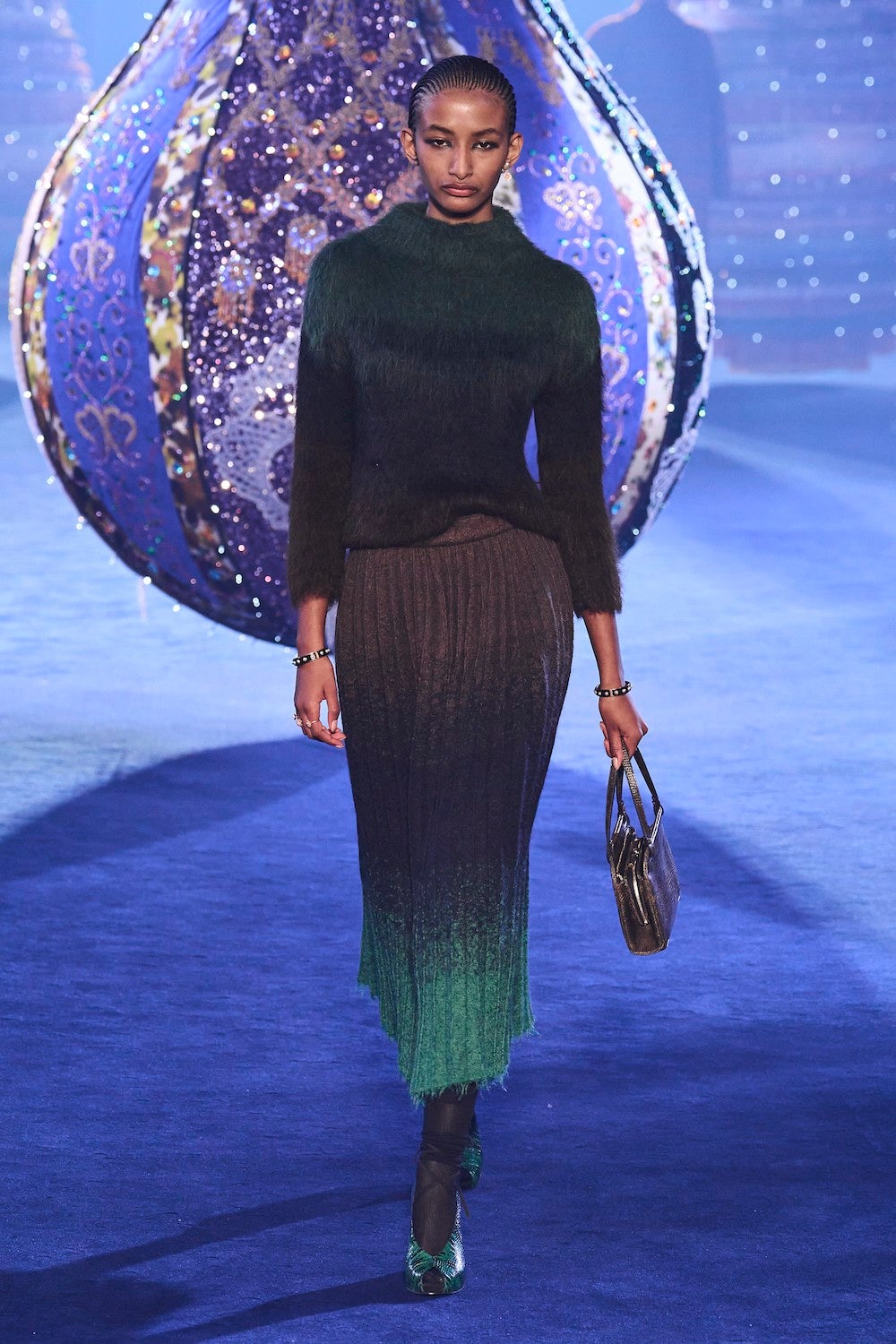 WGSN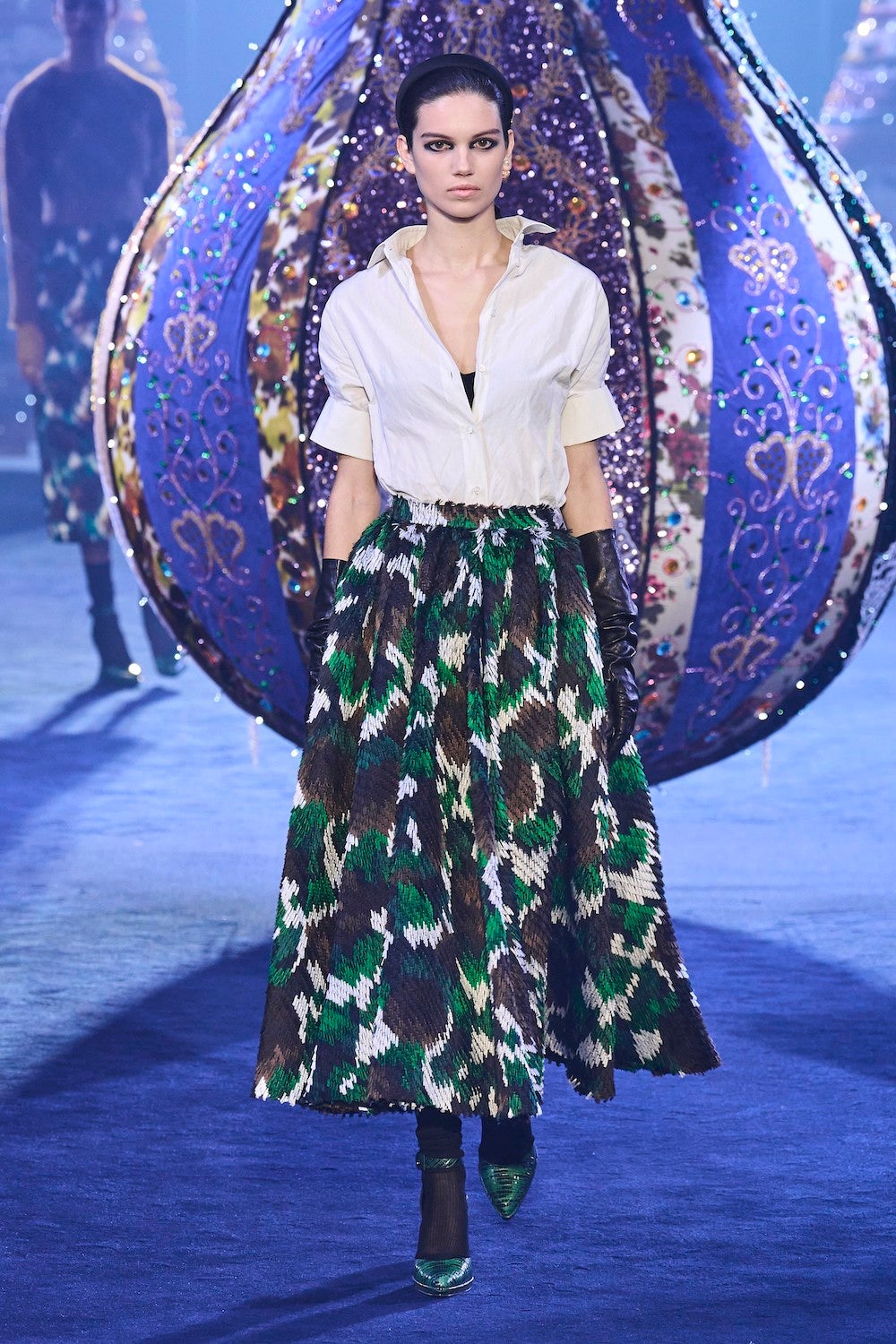 WGSN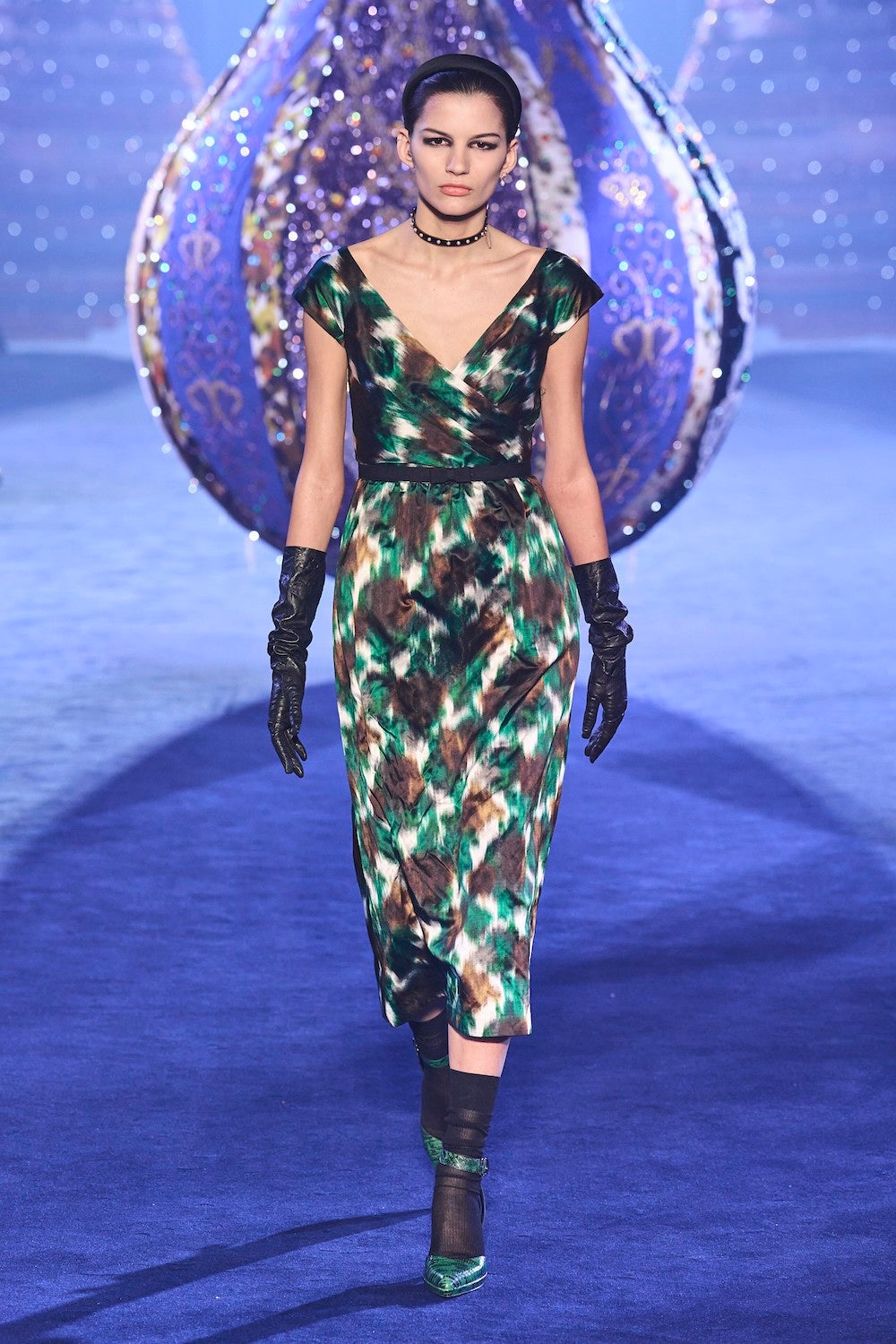 WGSN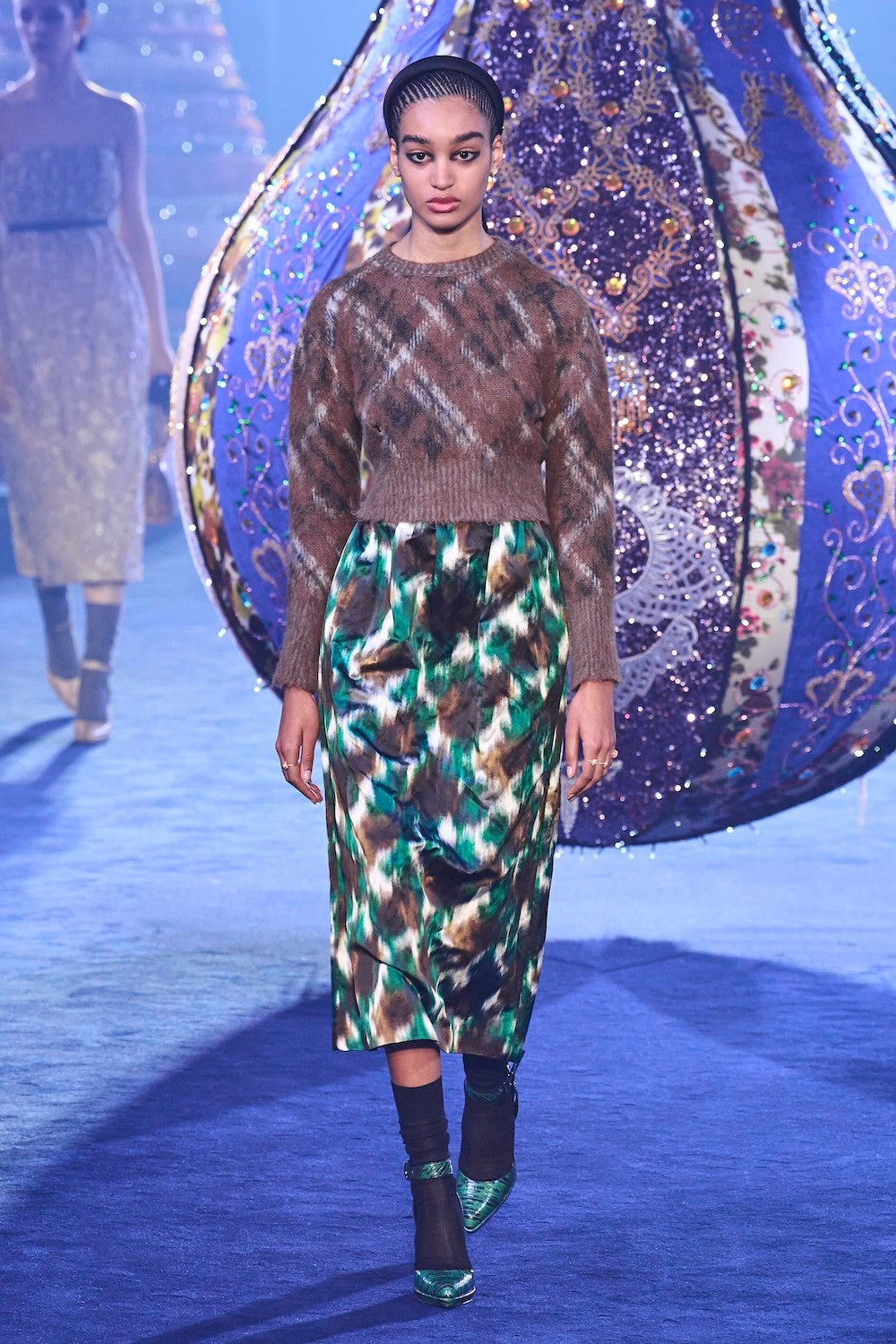 WGSN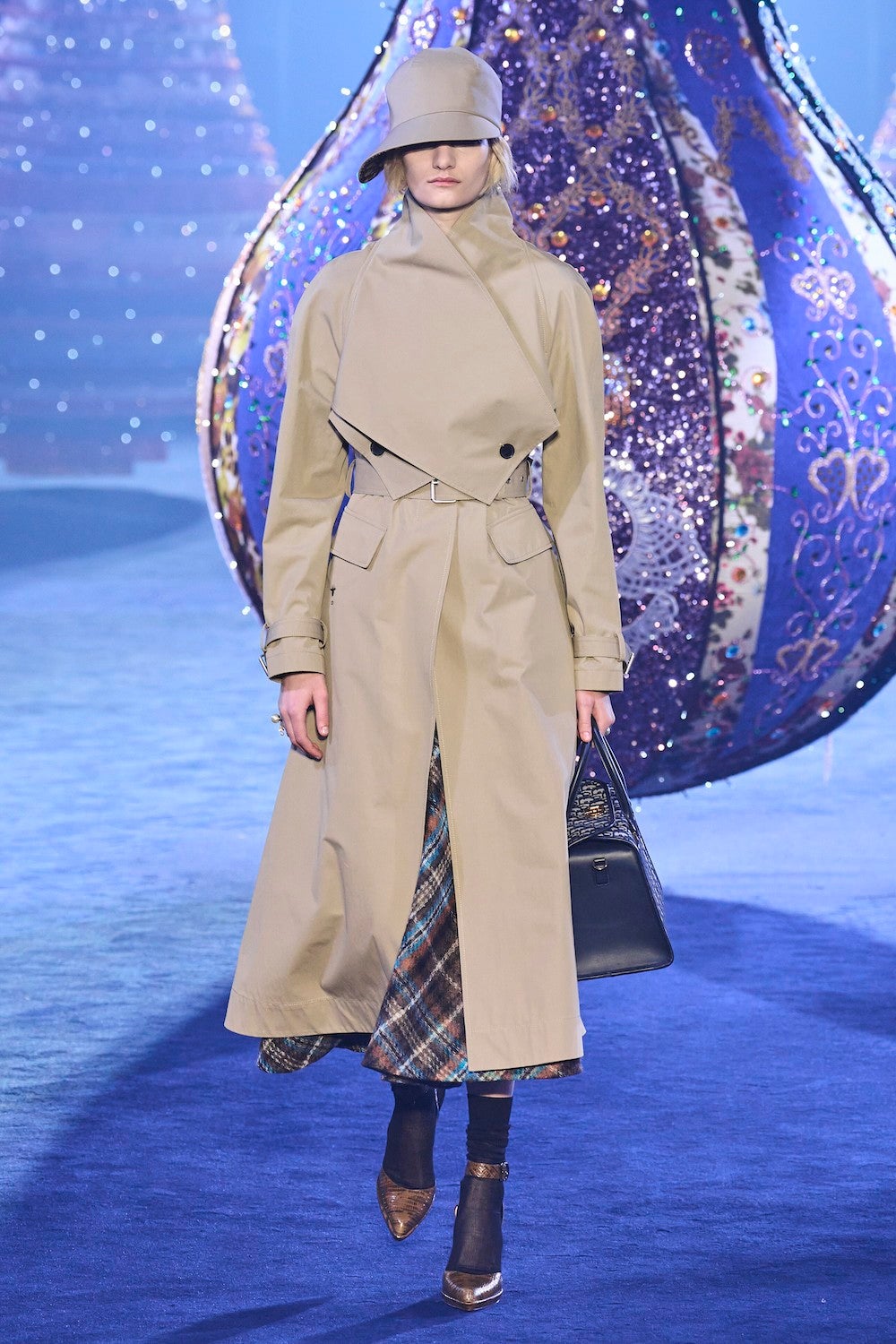 WGSN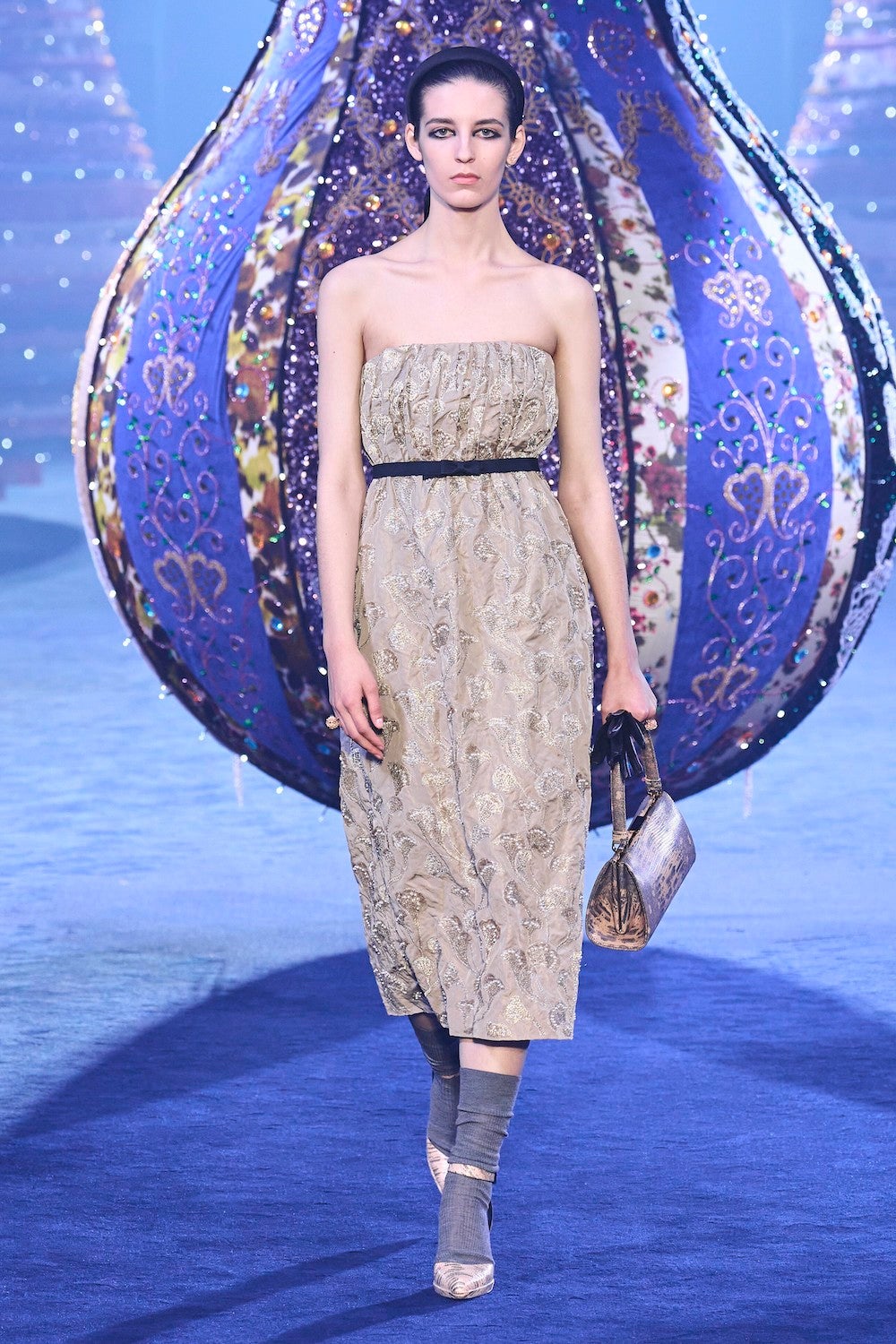 WGSN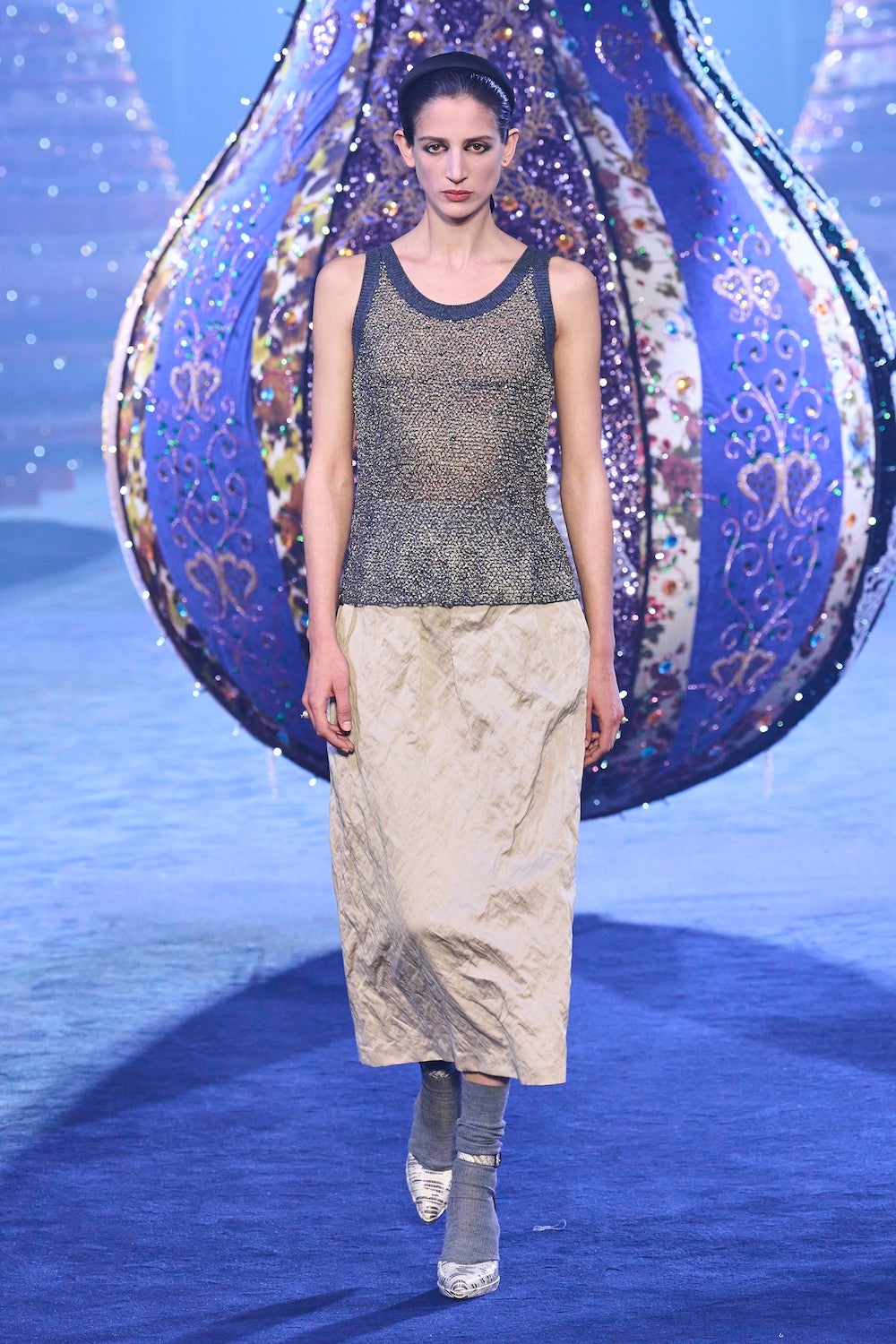 WGSN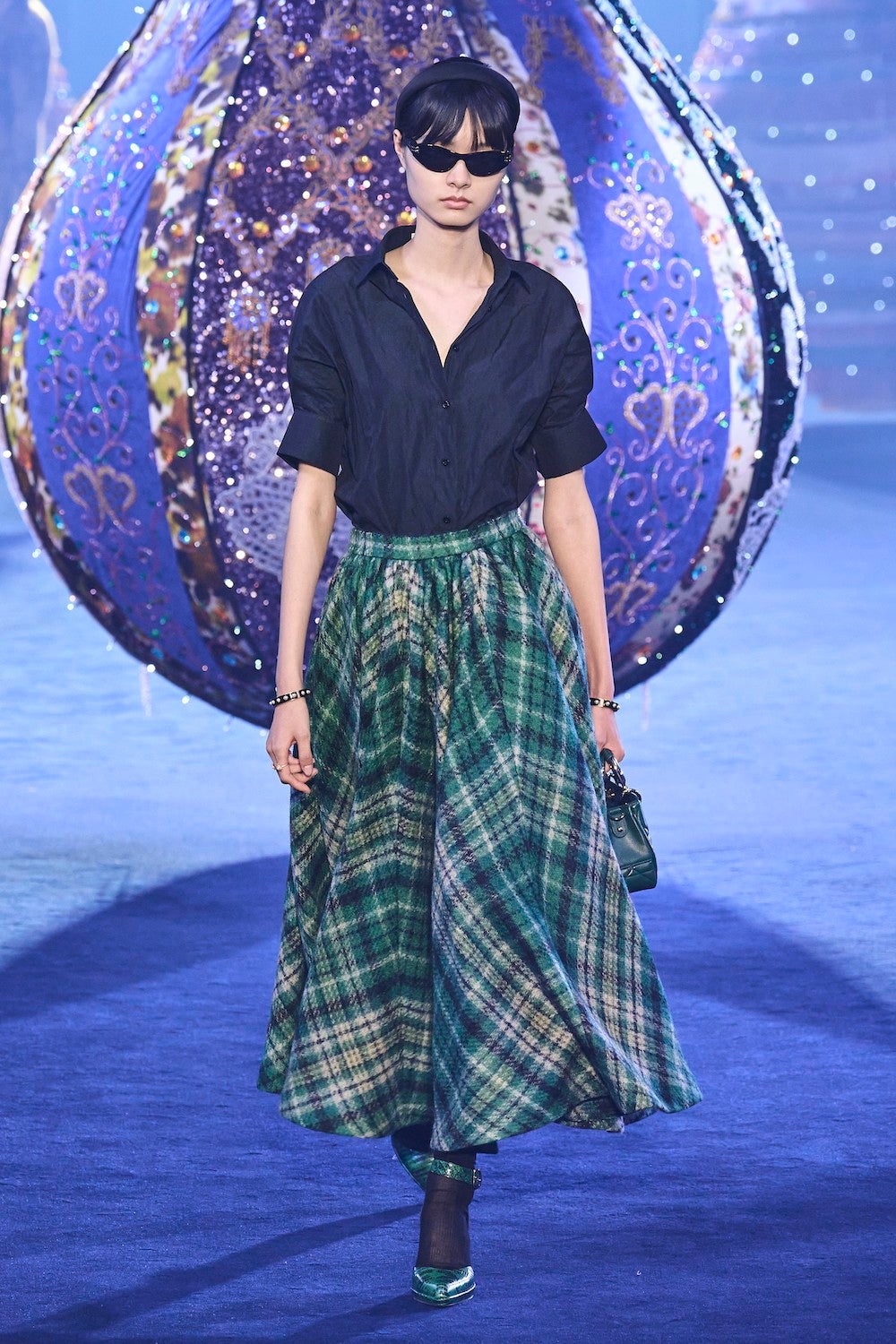 WGSN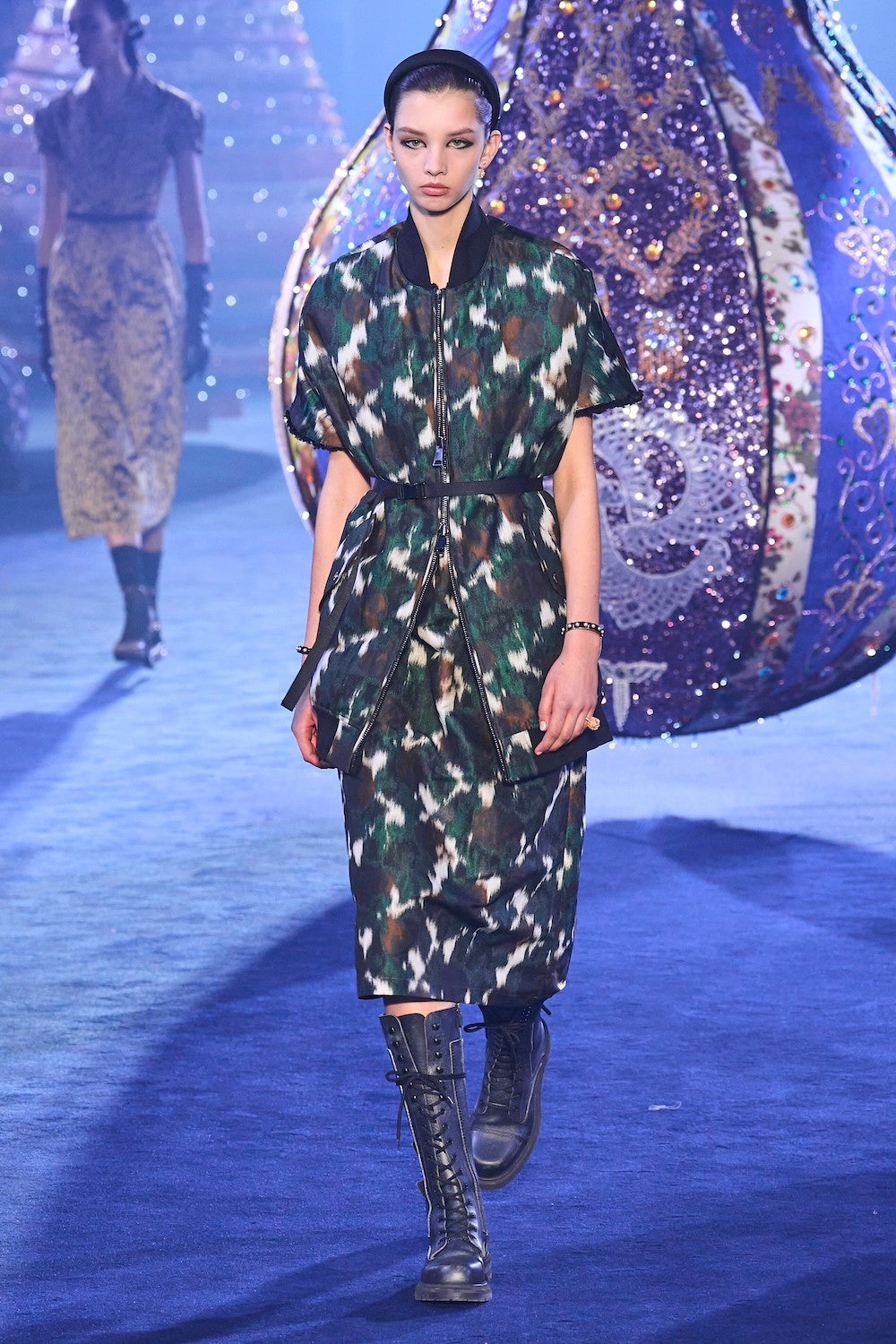 WGSN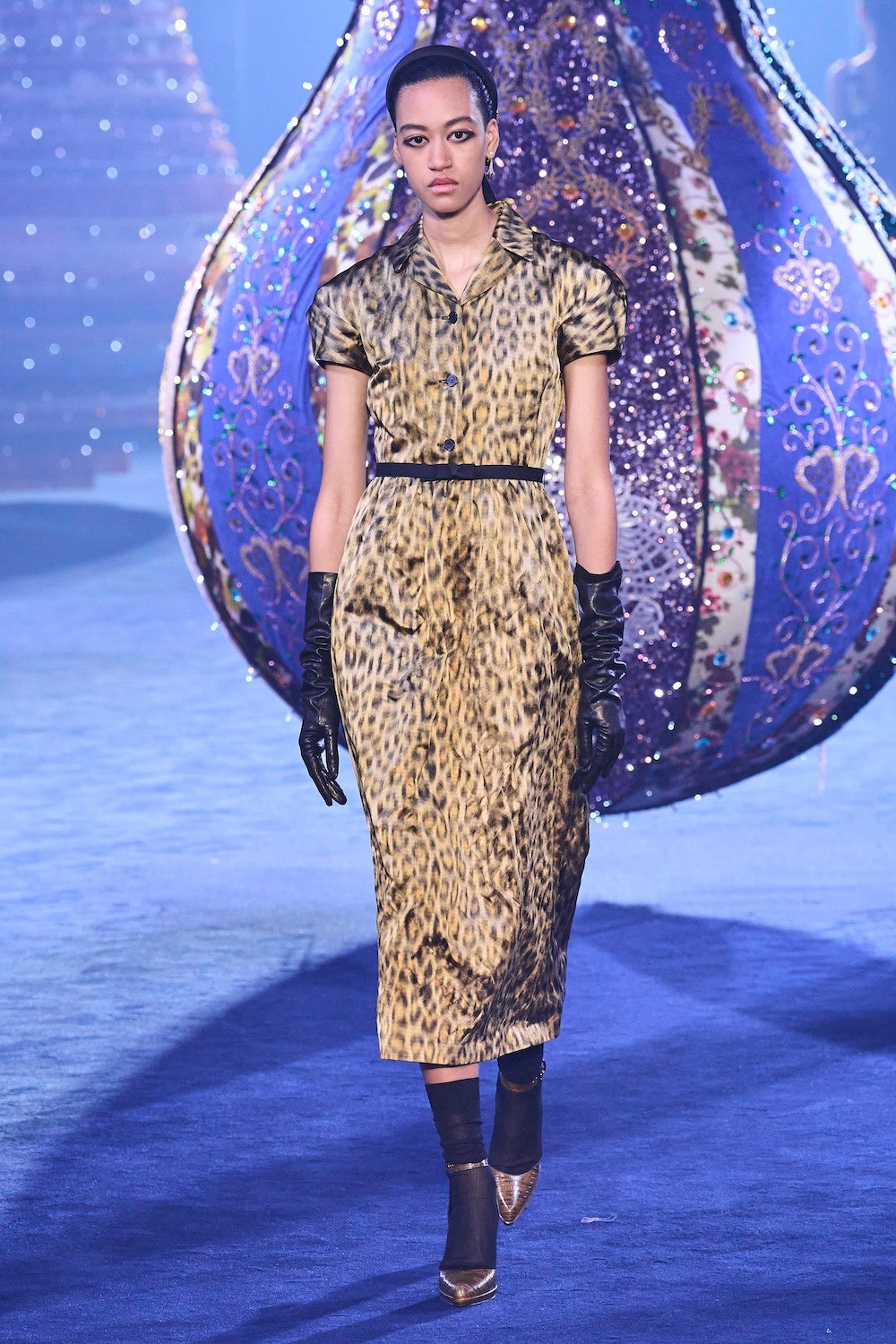 WGSN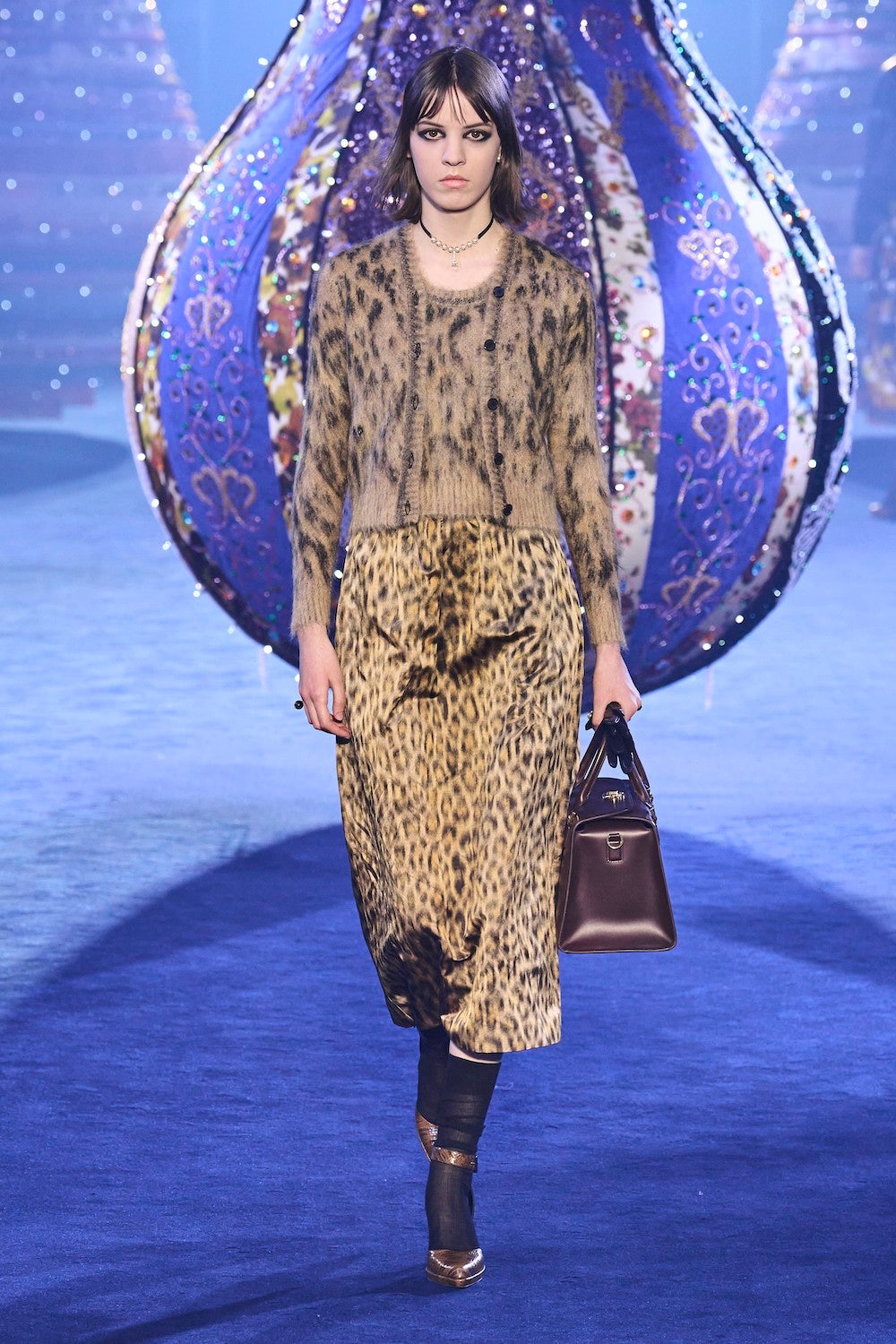 WGSN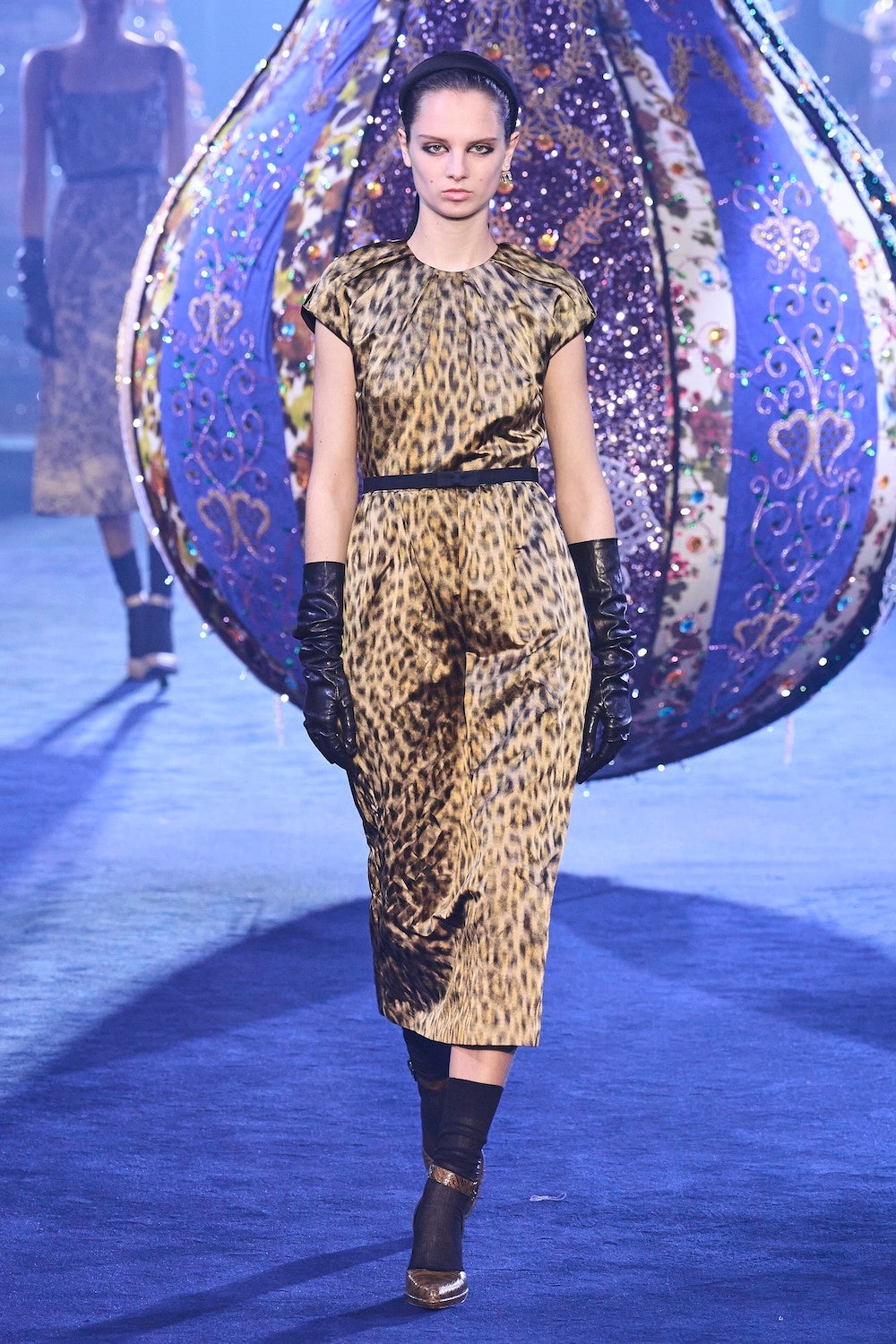 WGSN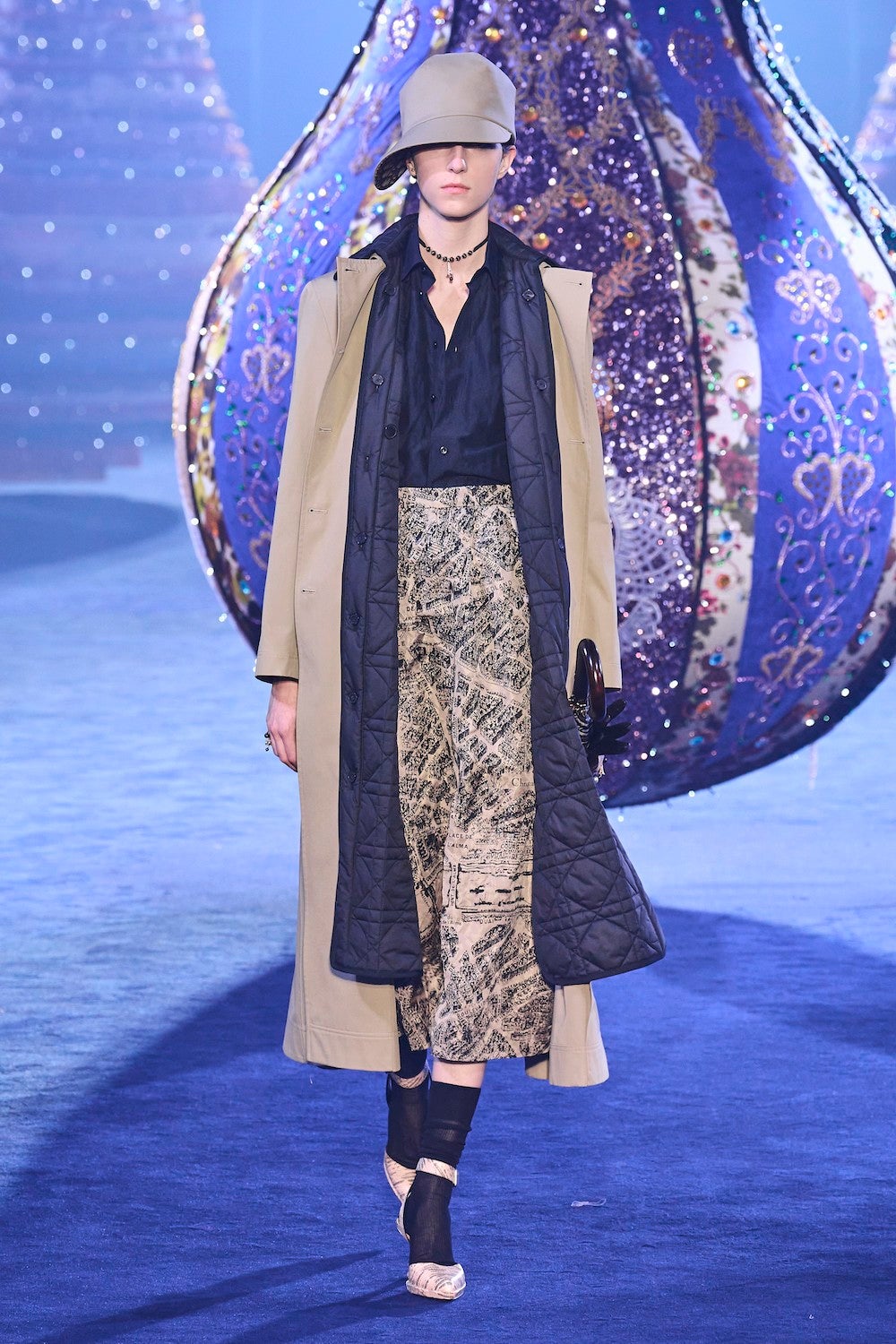 WGSN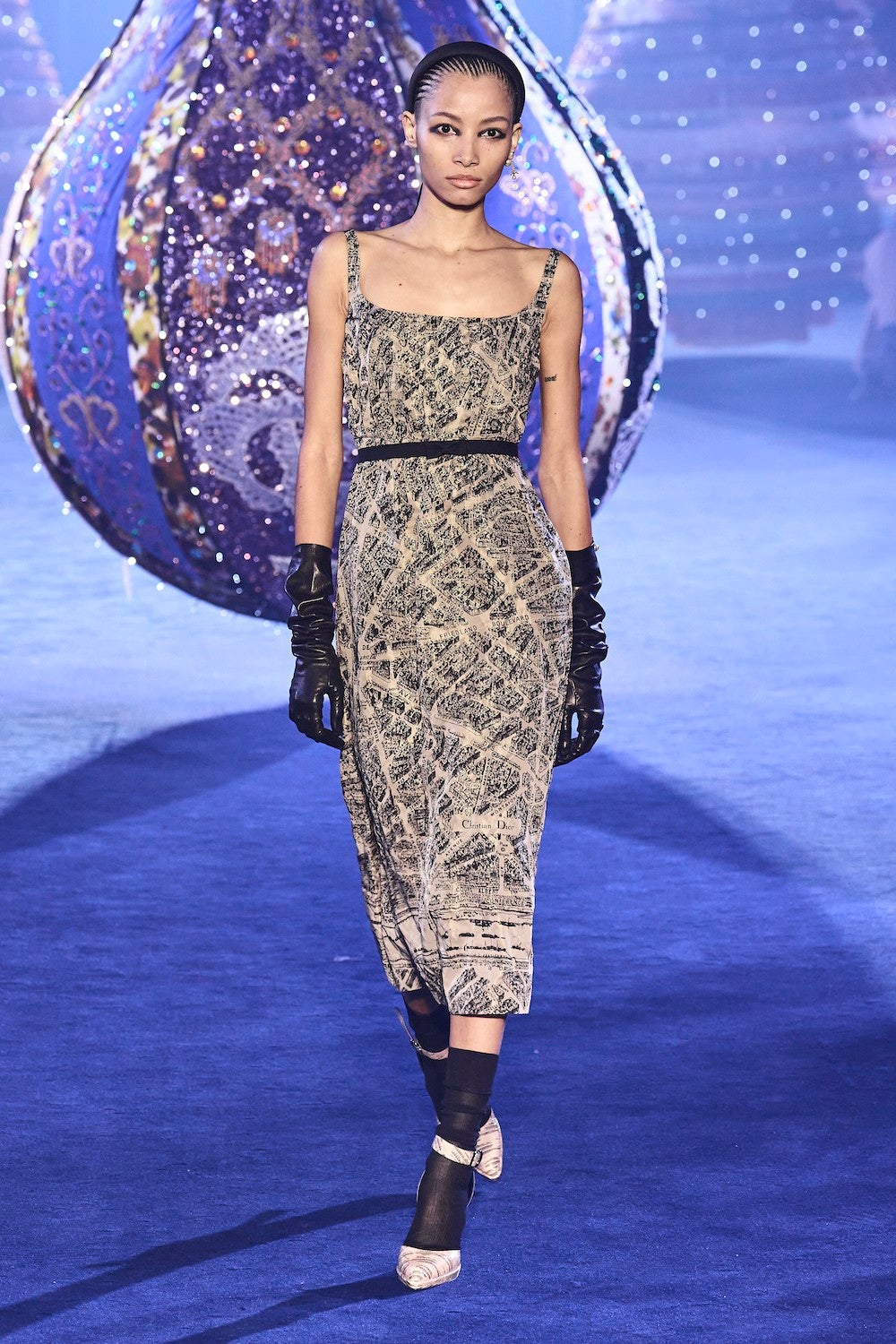 WGSN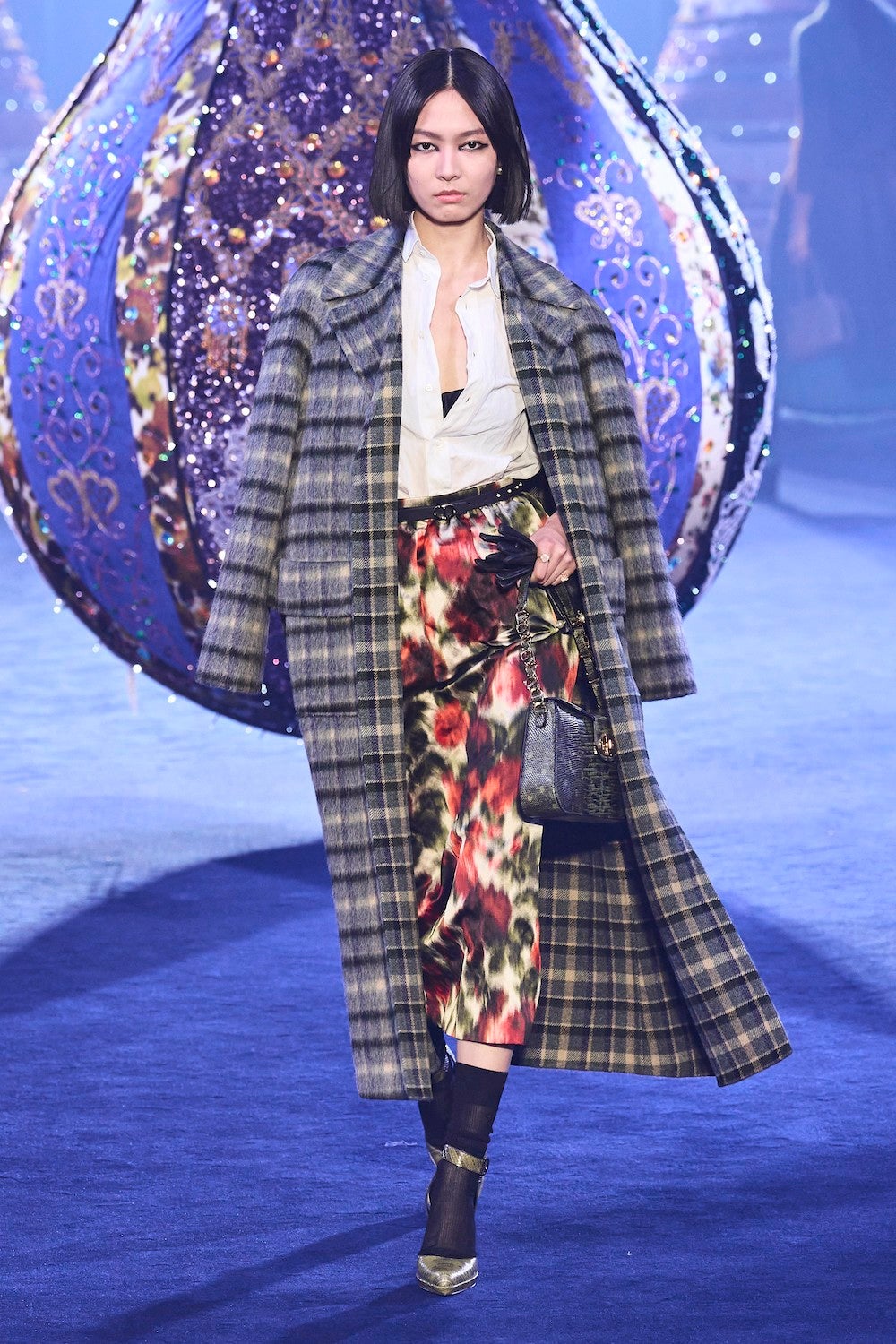 WGSN
WGSN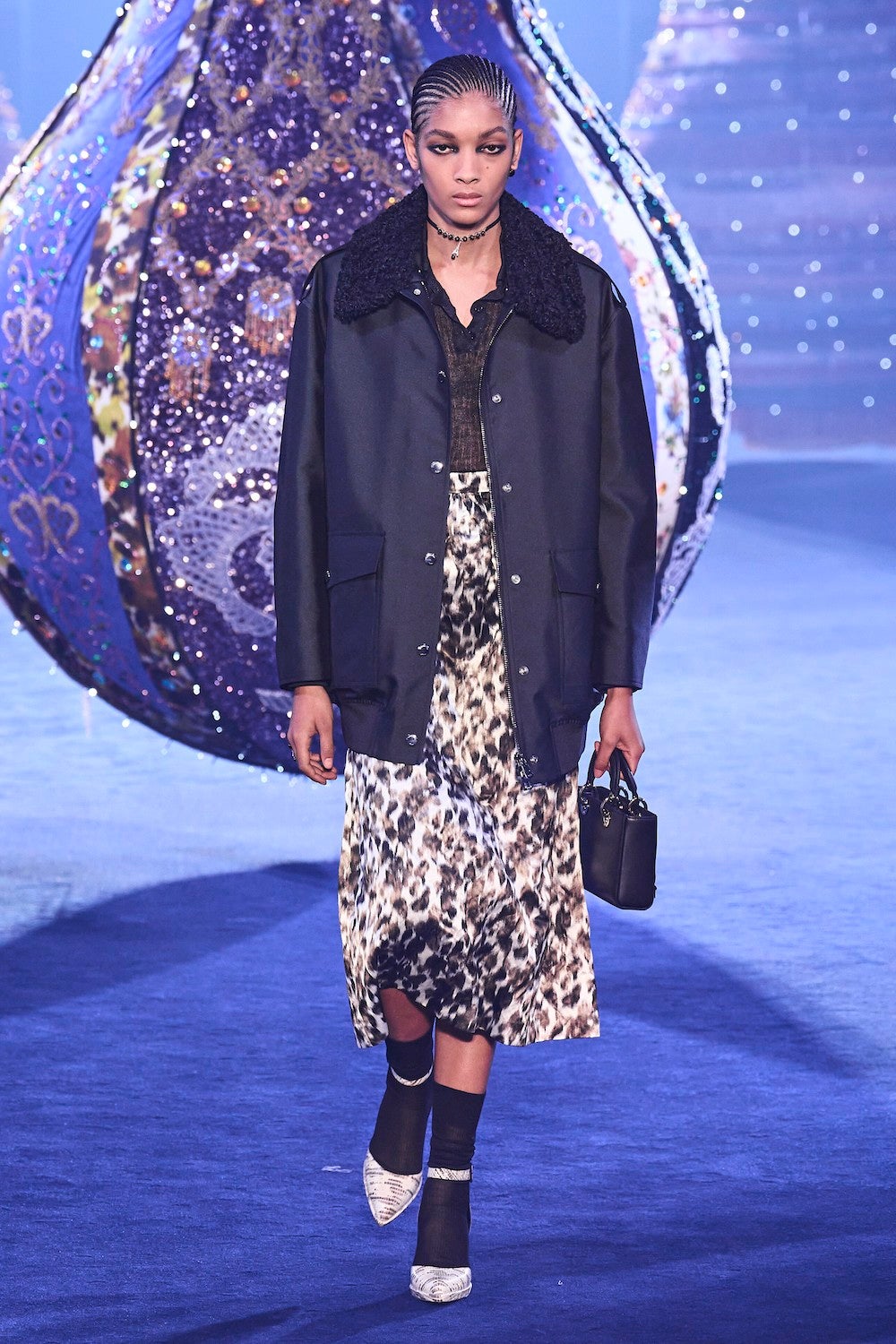 WGSN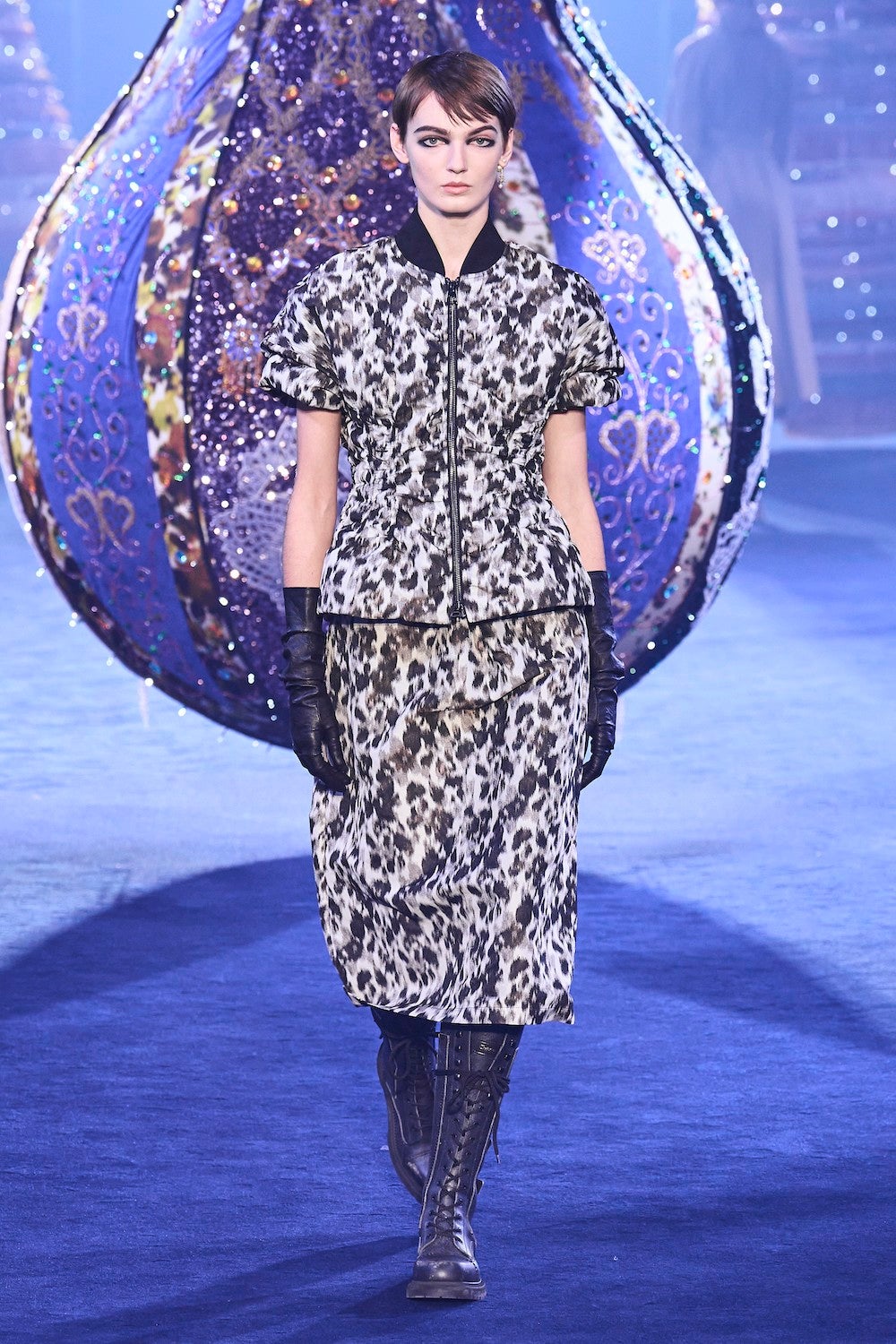 WGSN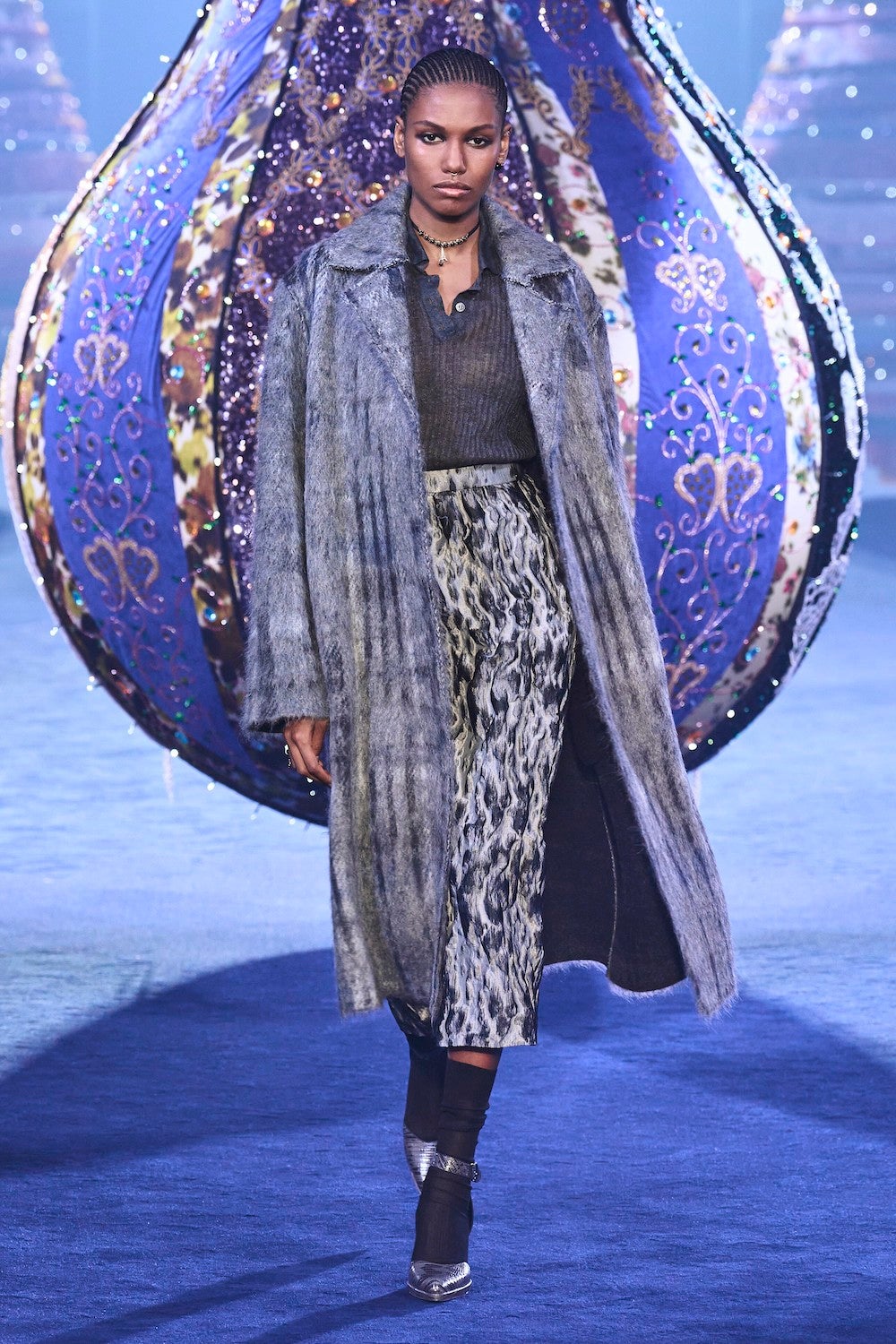 WGSN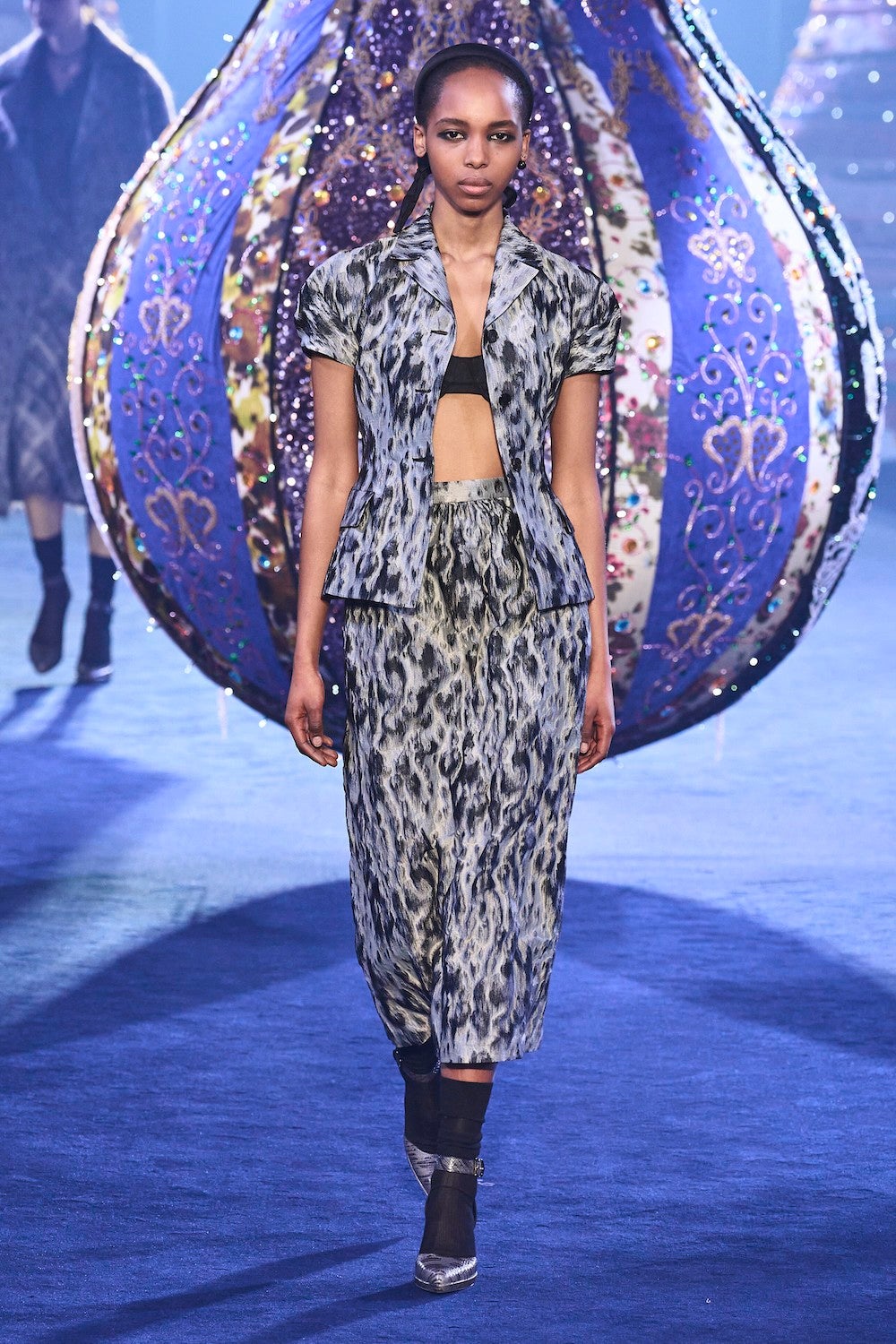 WGSN
WGSN
WGSN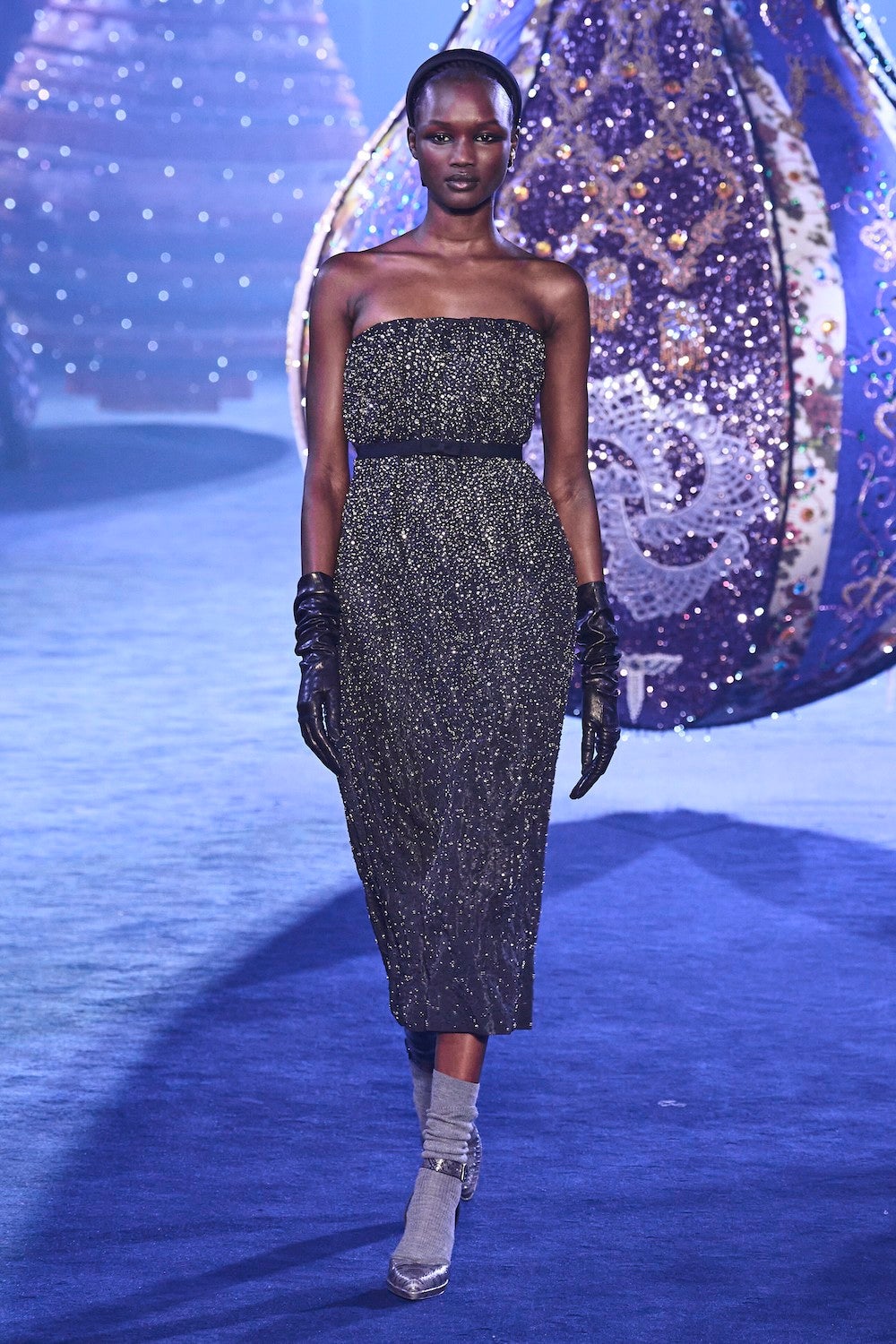 WGSN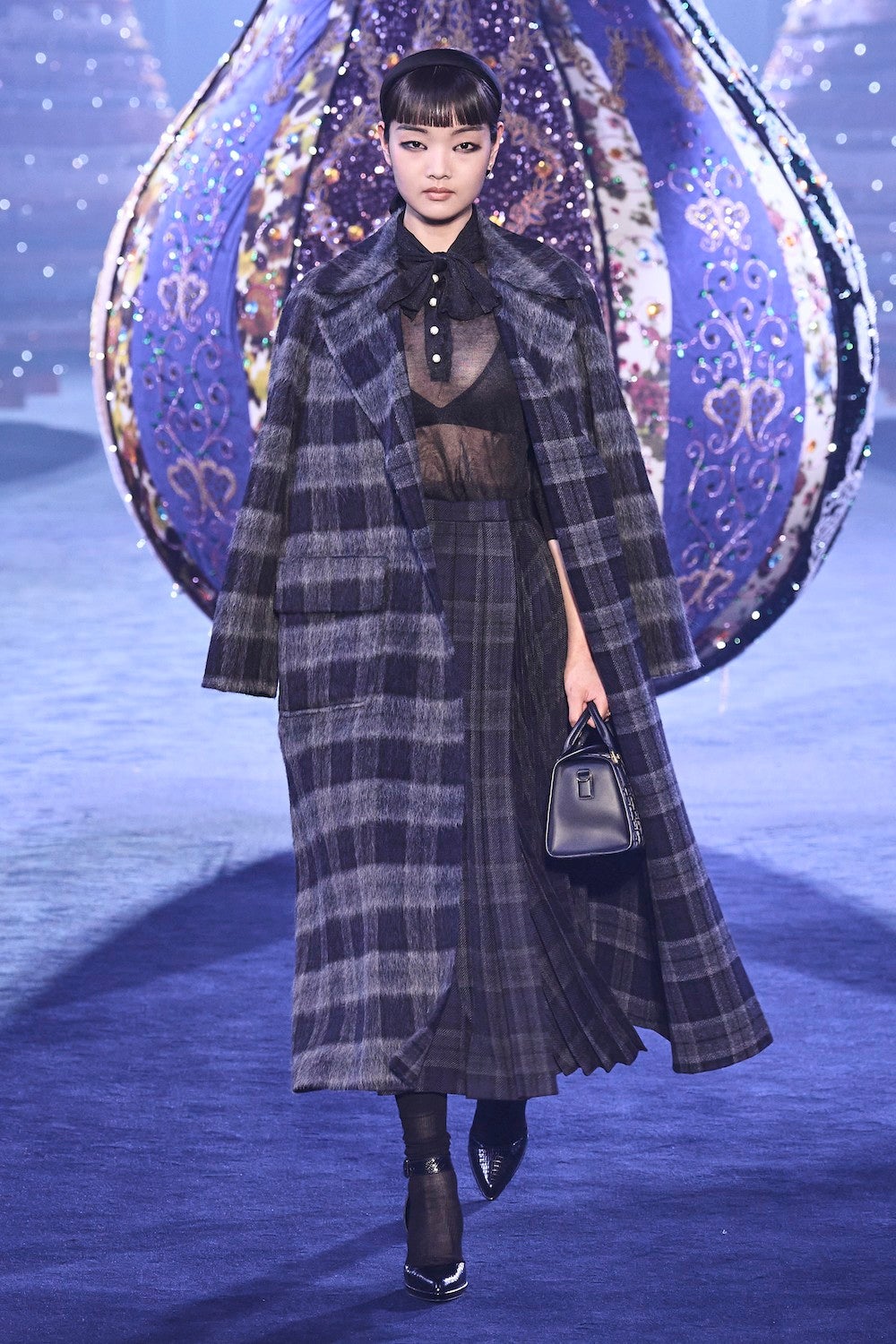 WGSN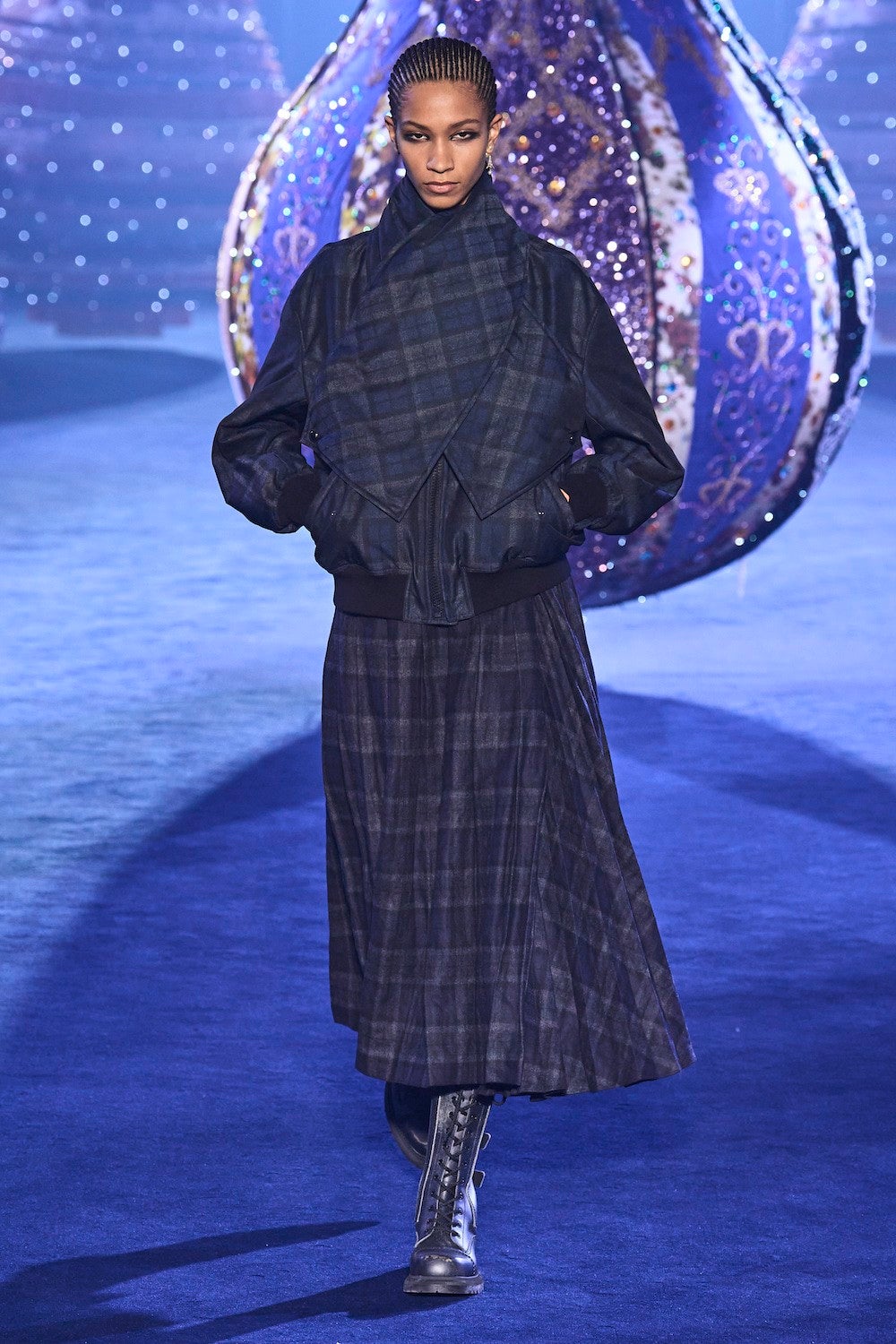 WGSN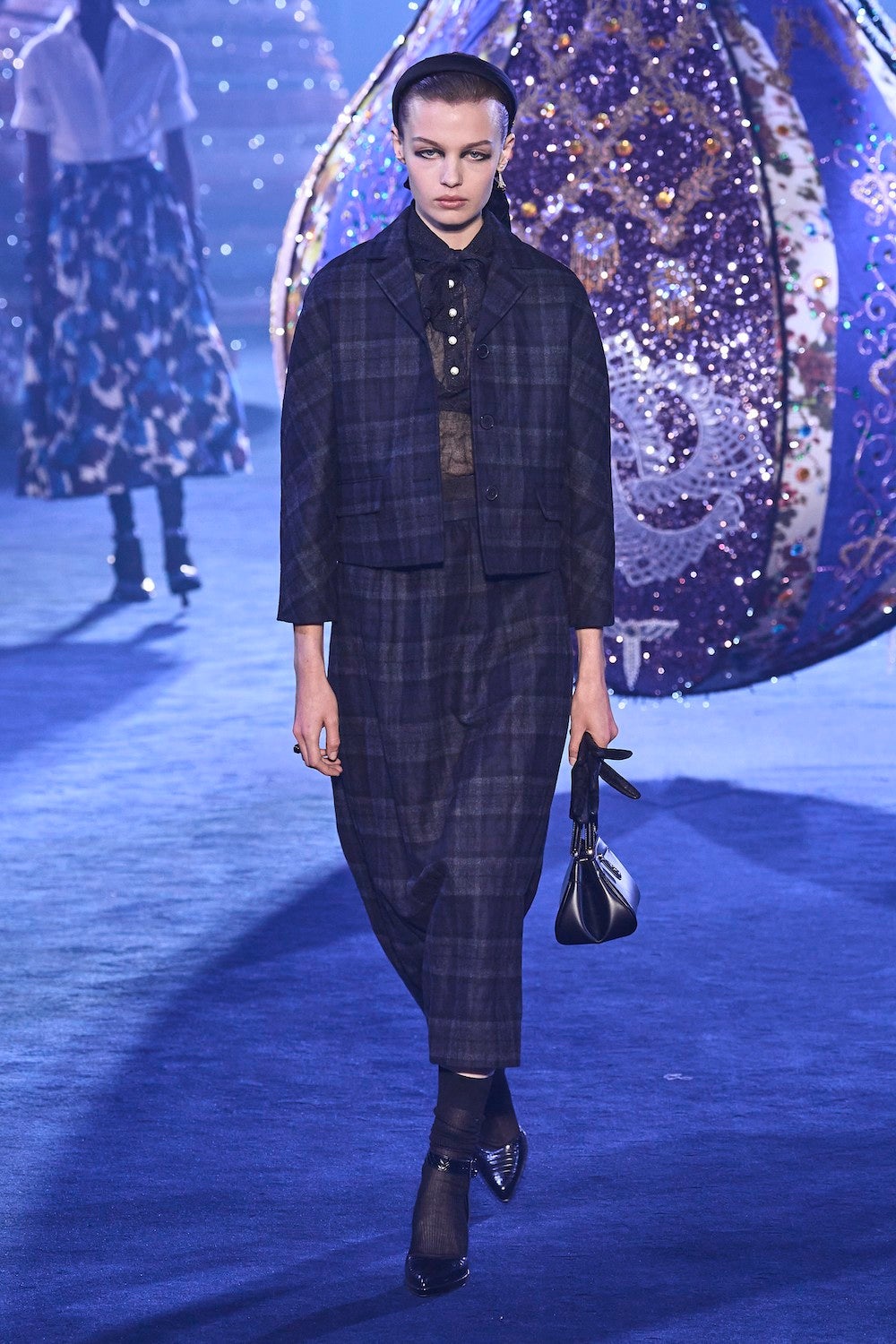 WGSN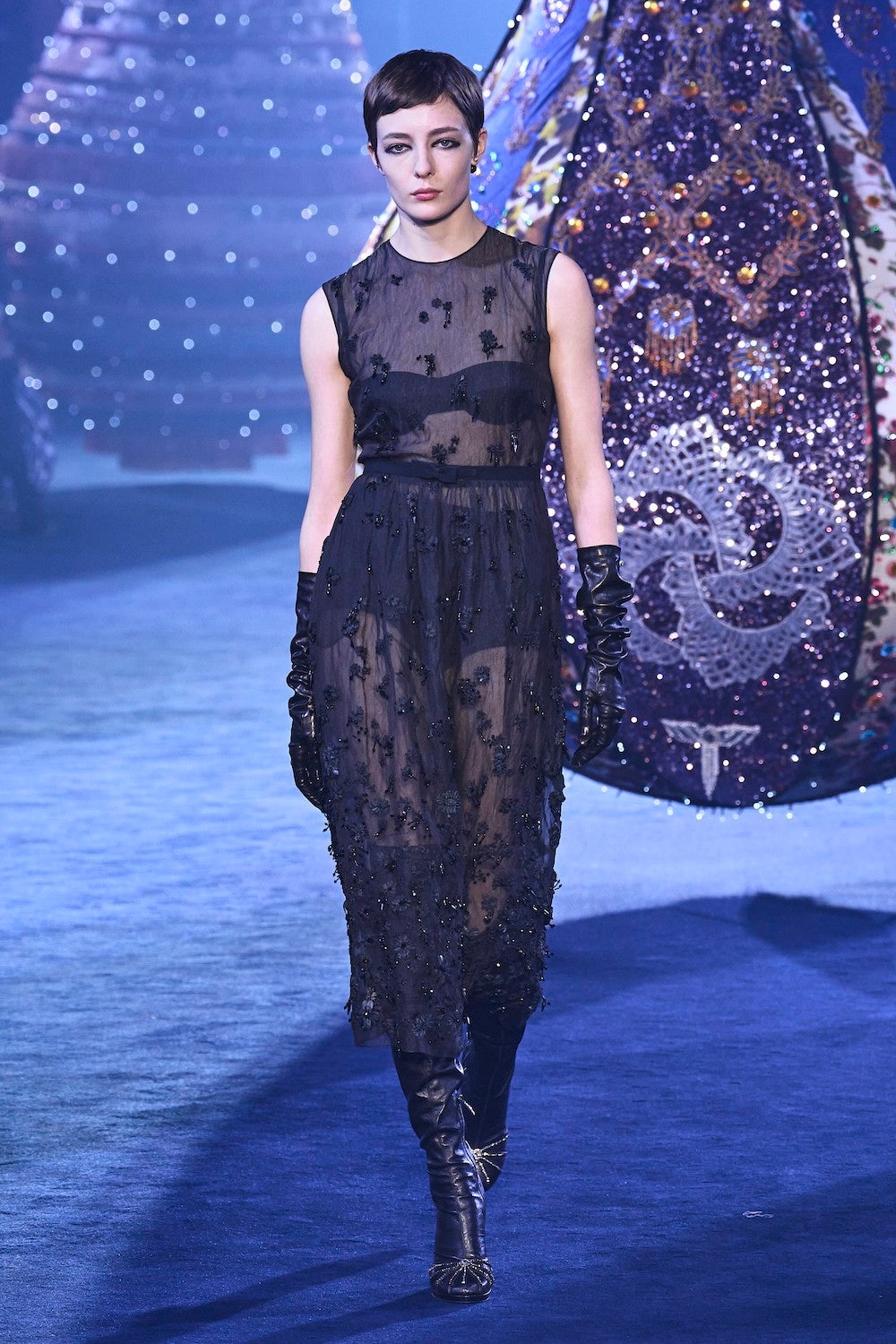 WGSN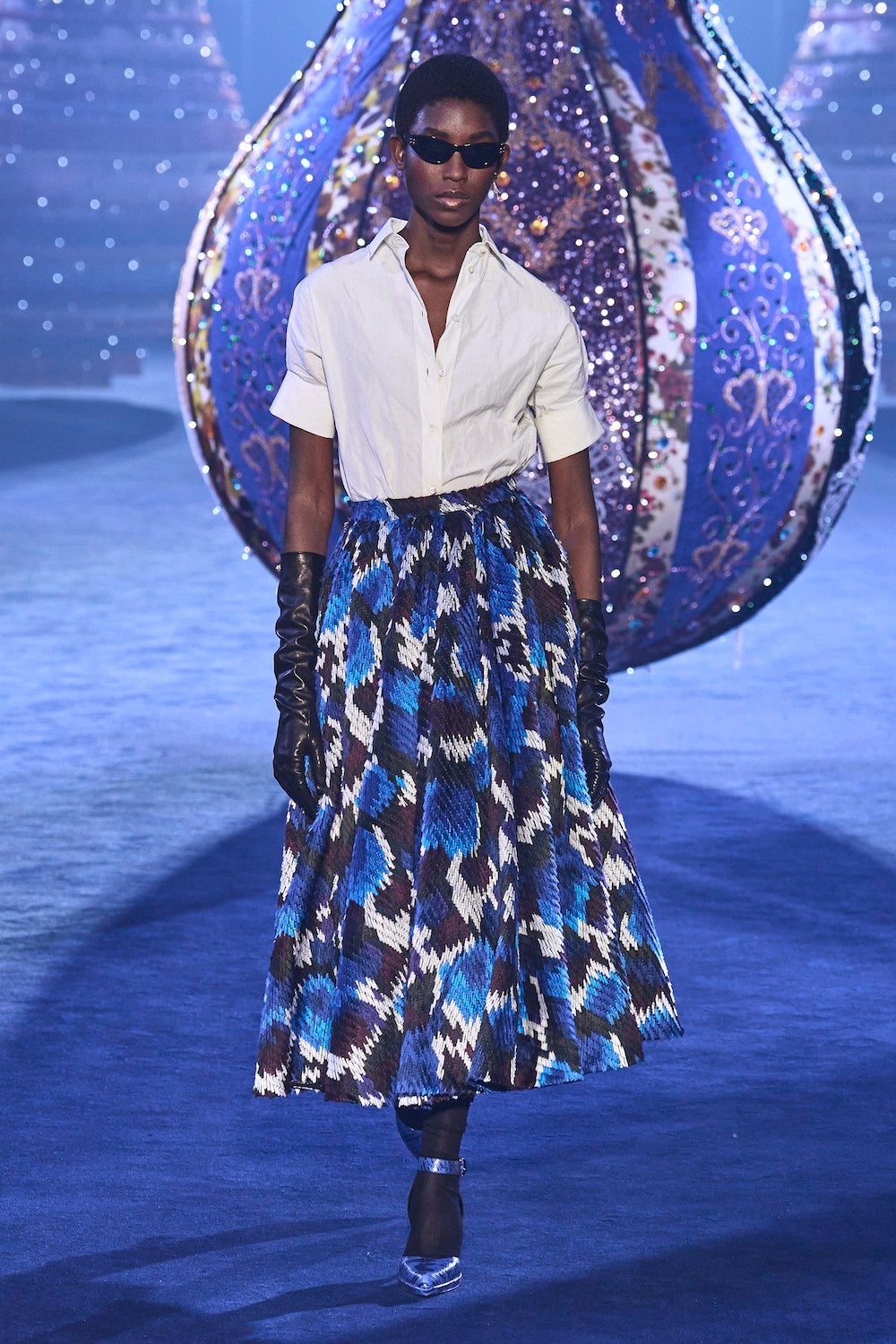 WGSN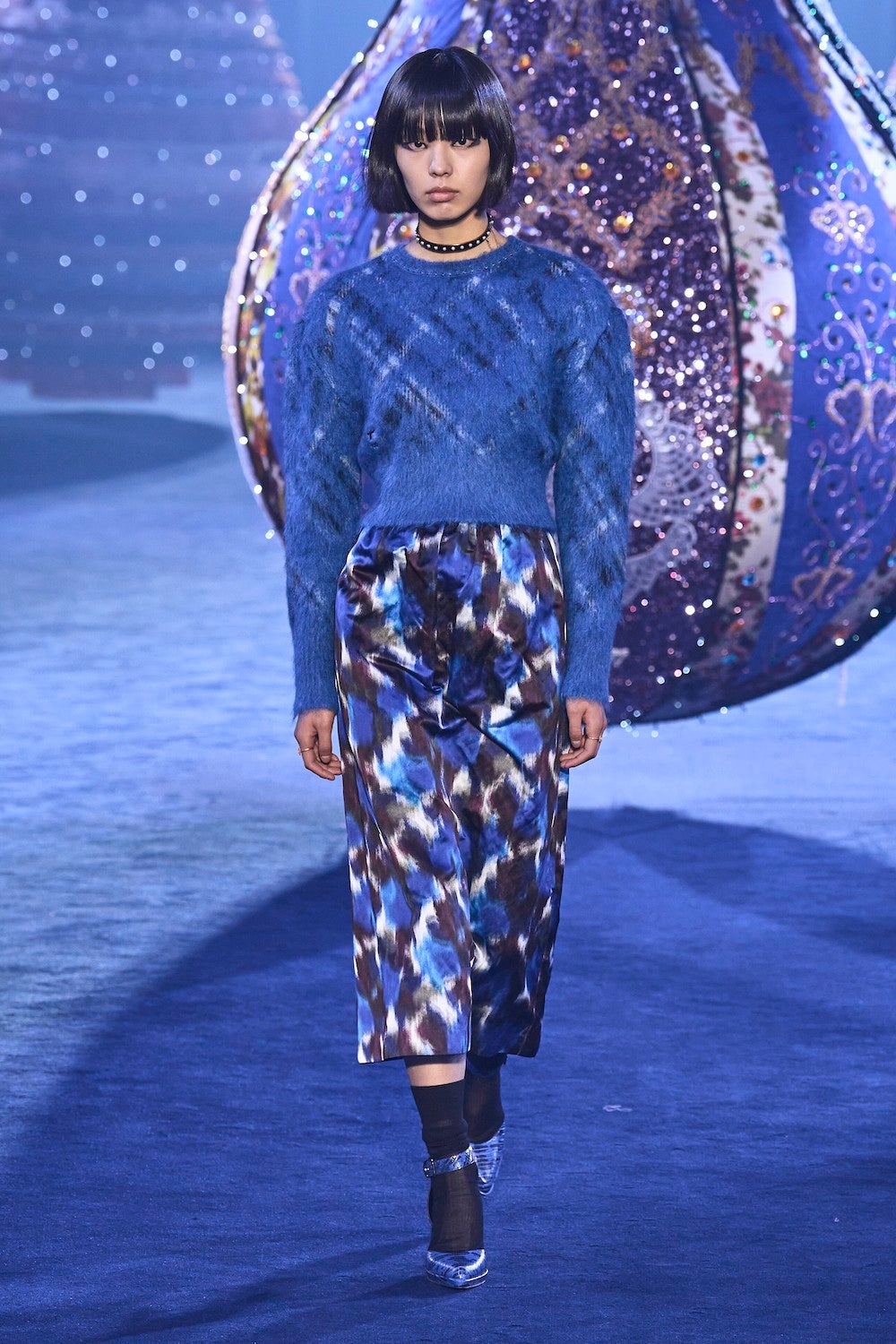 WGSN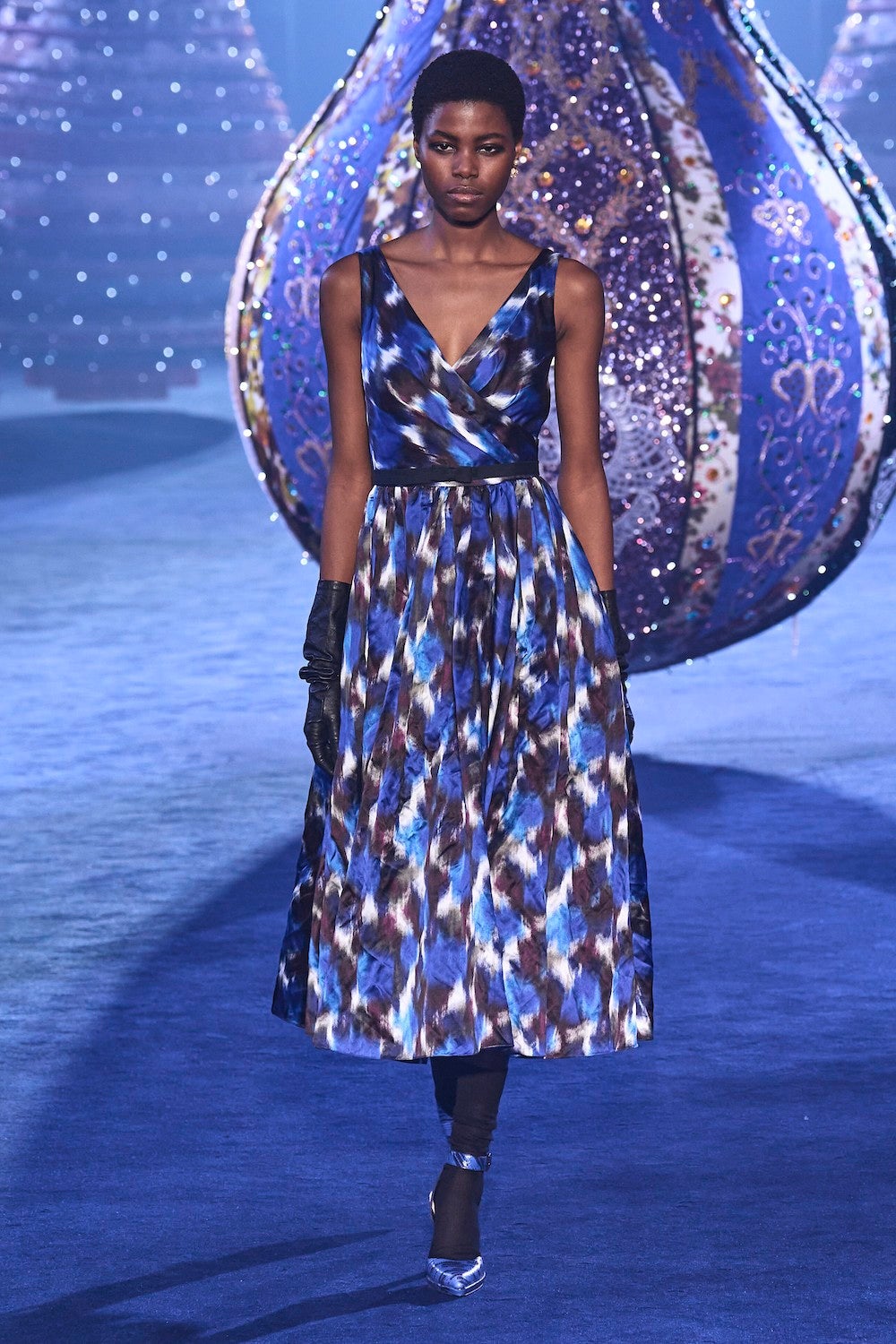 WGSN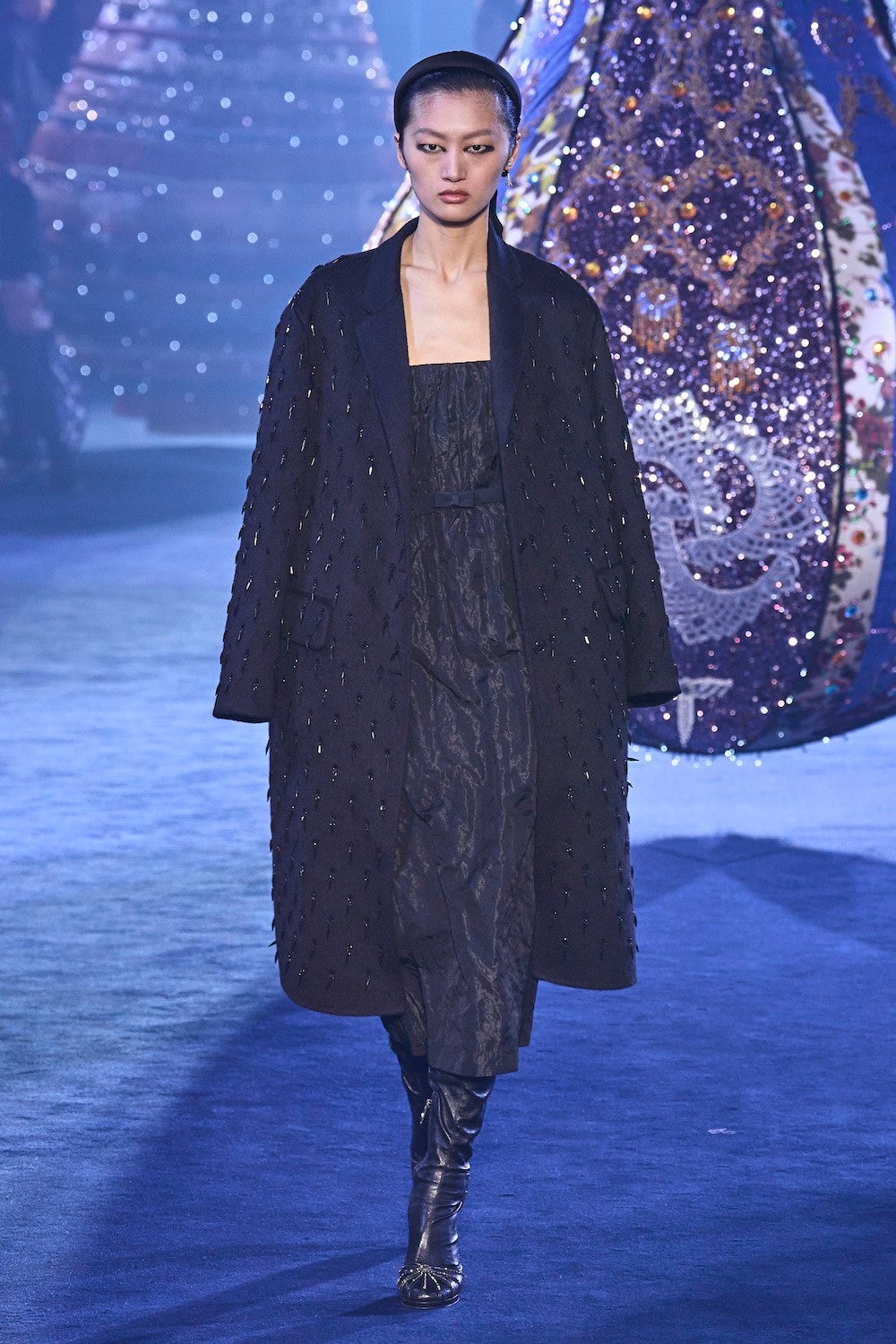 WGSN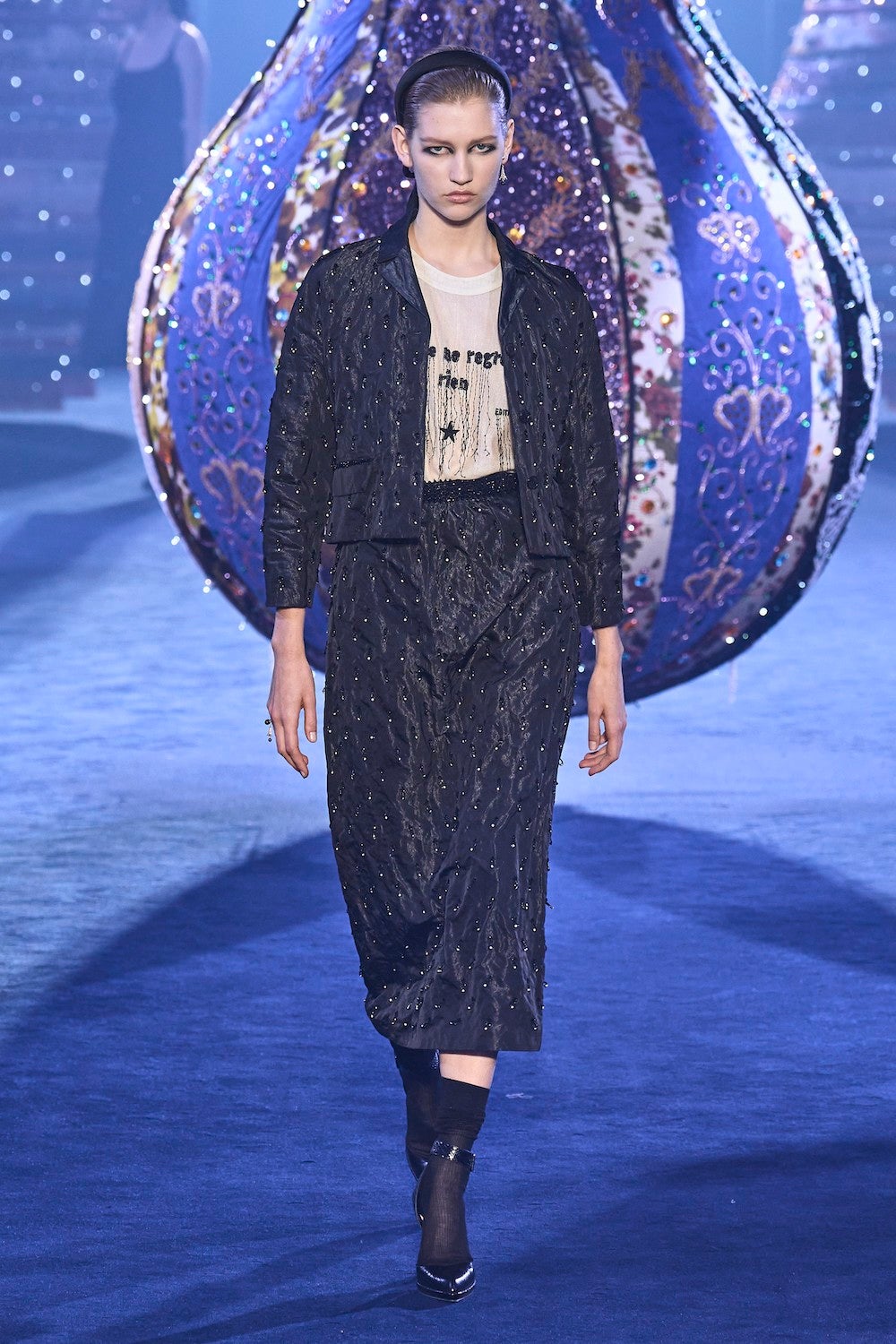 WGSN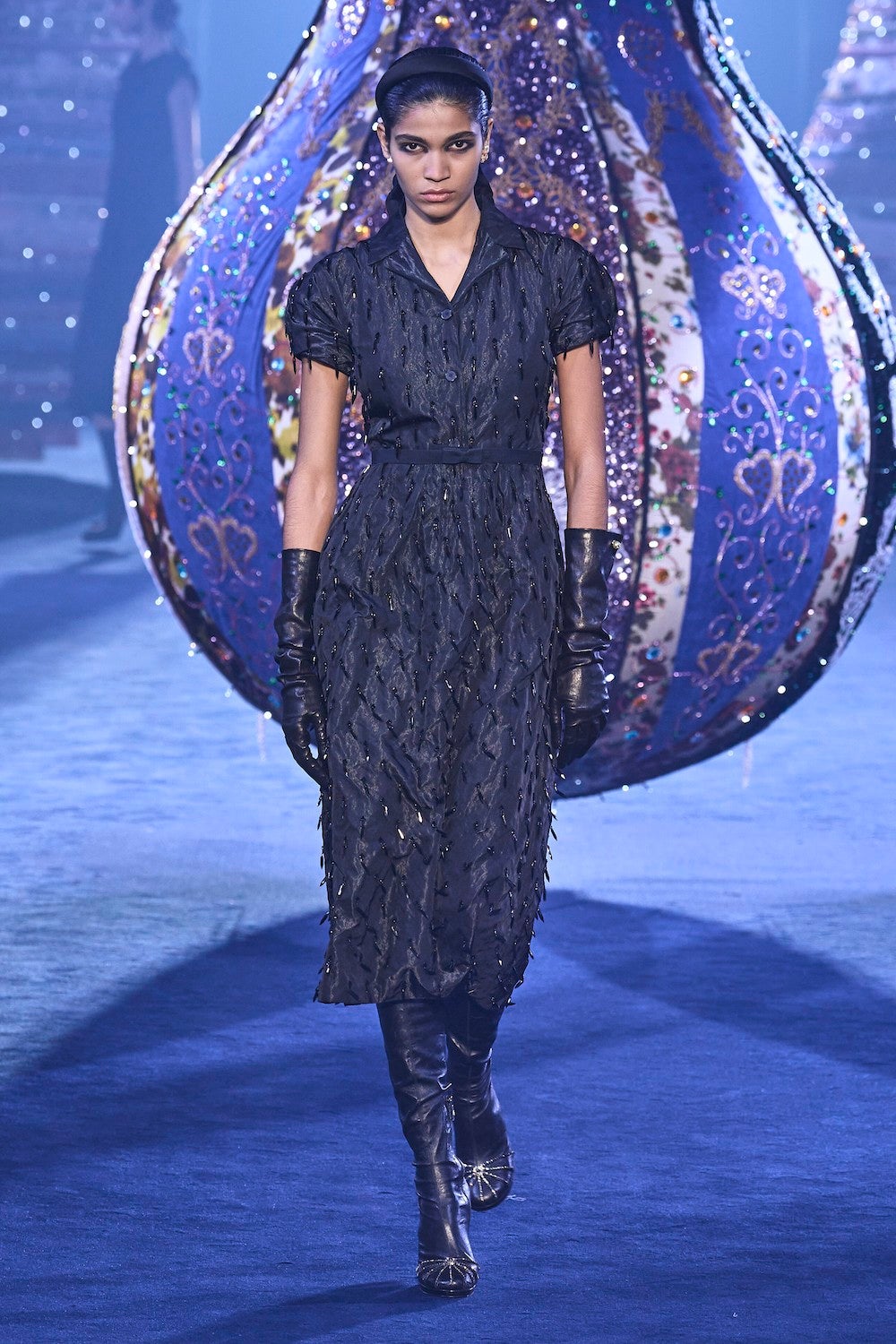 WGSN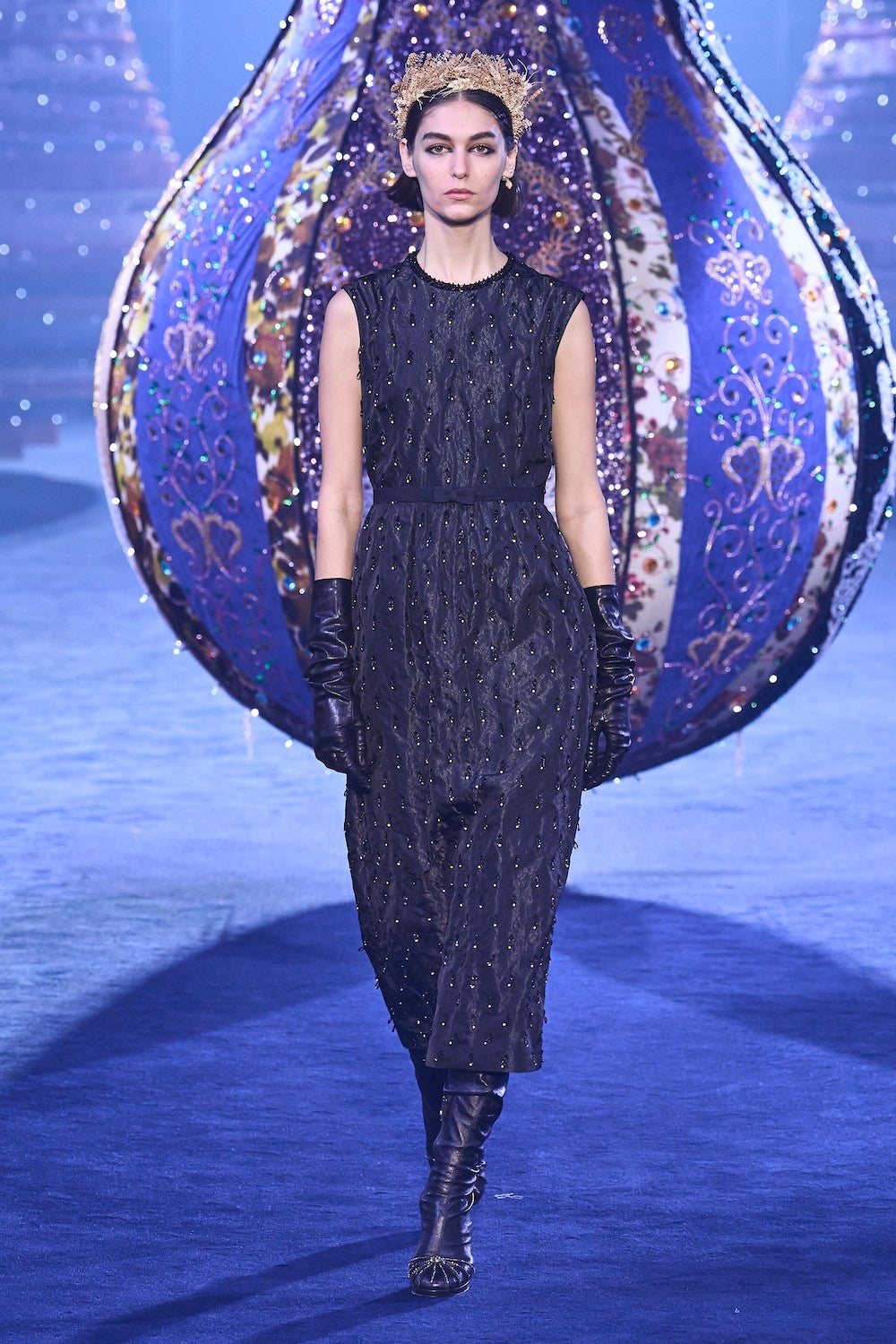 WGSN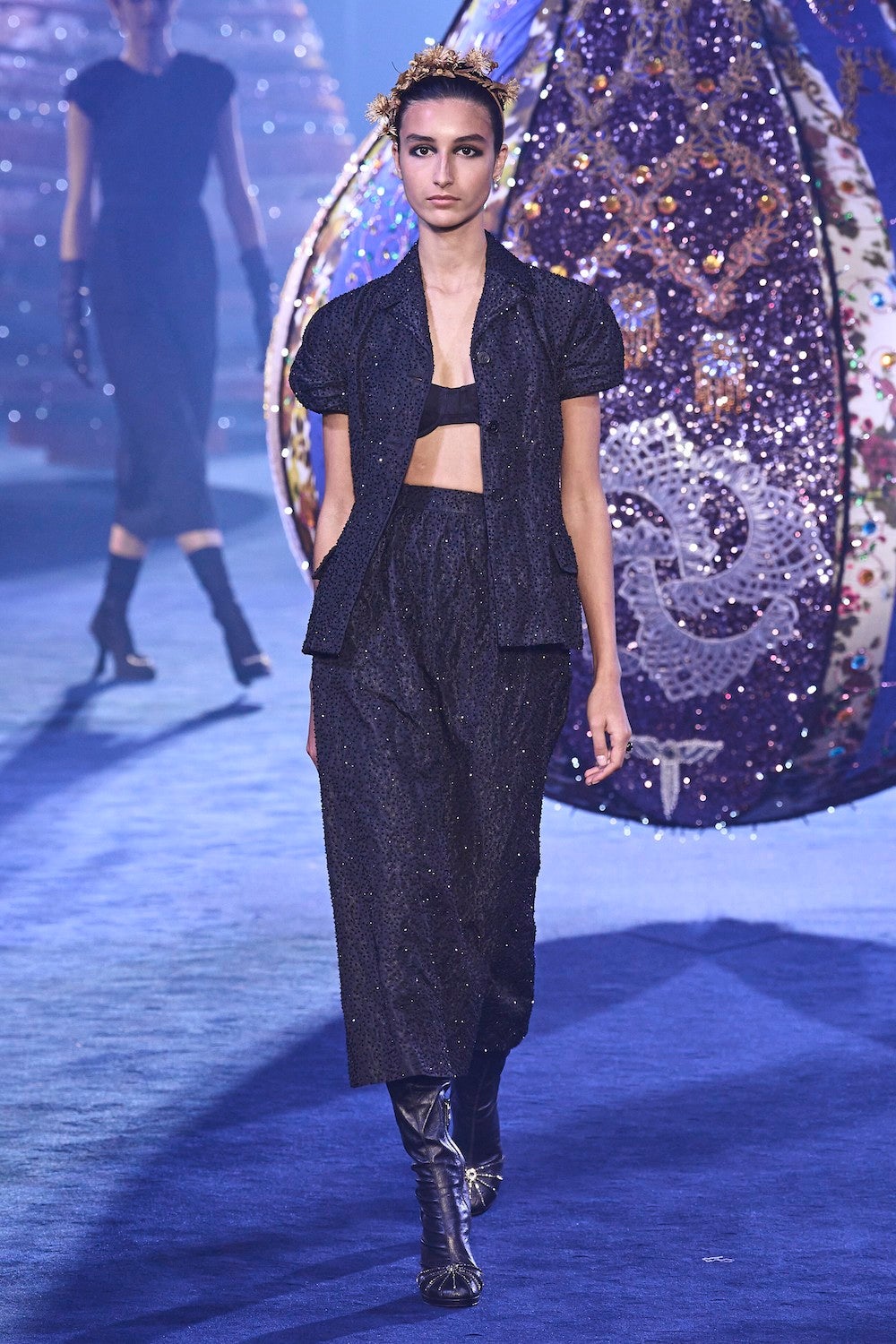 WGSN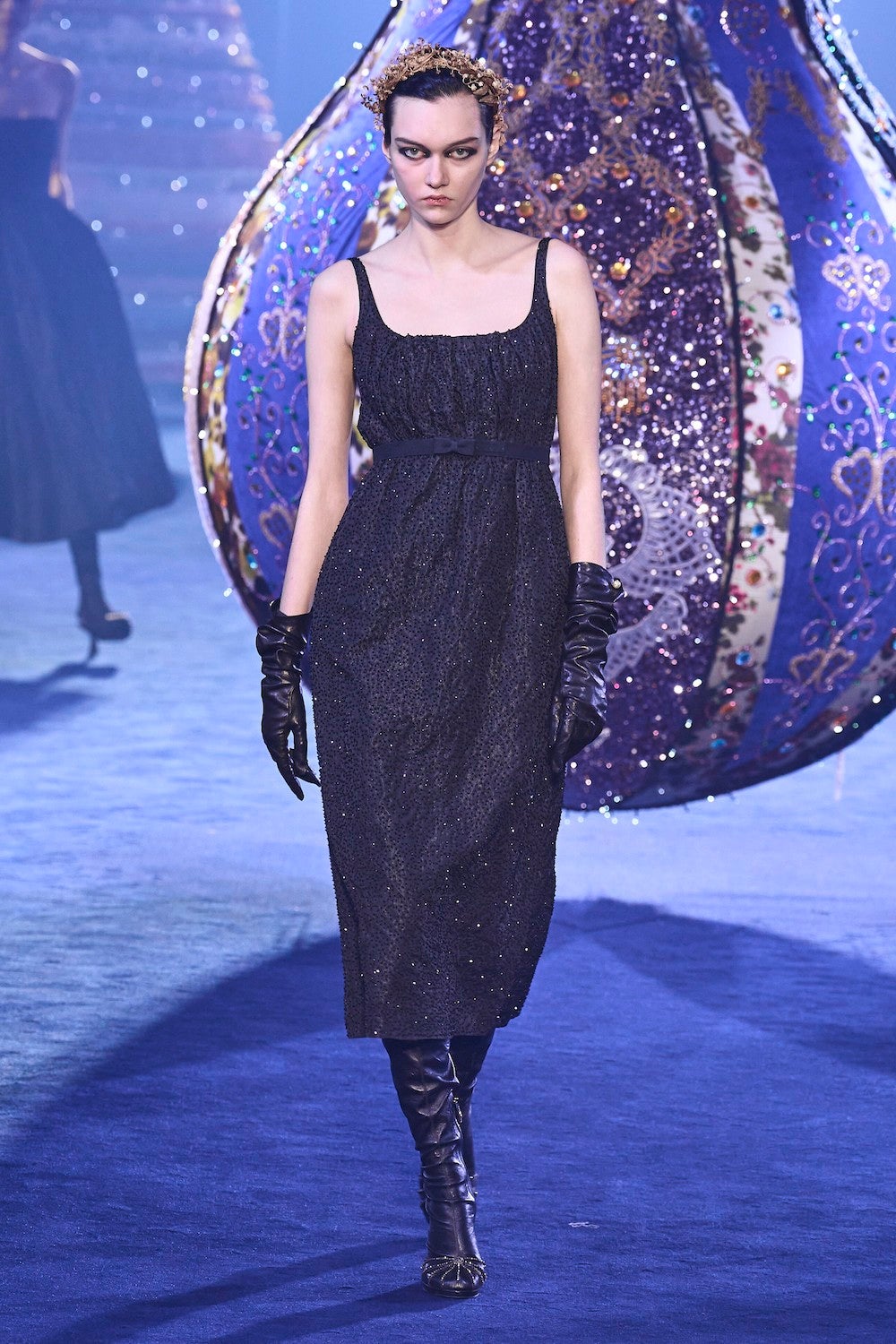 WGSN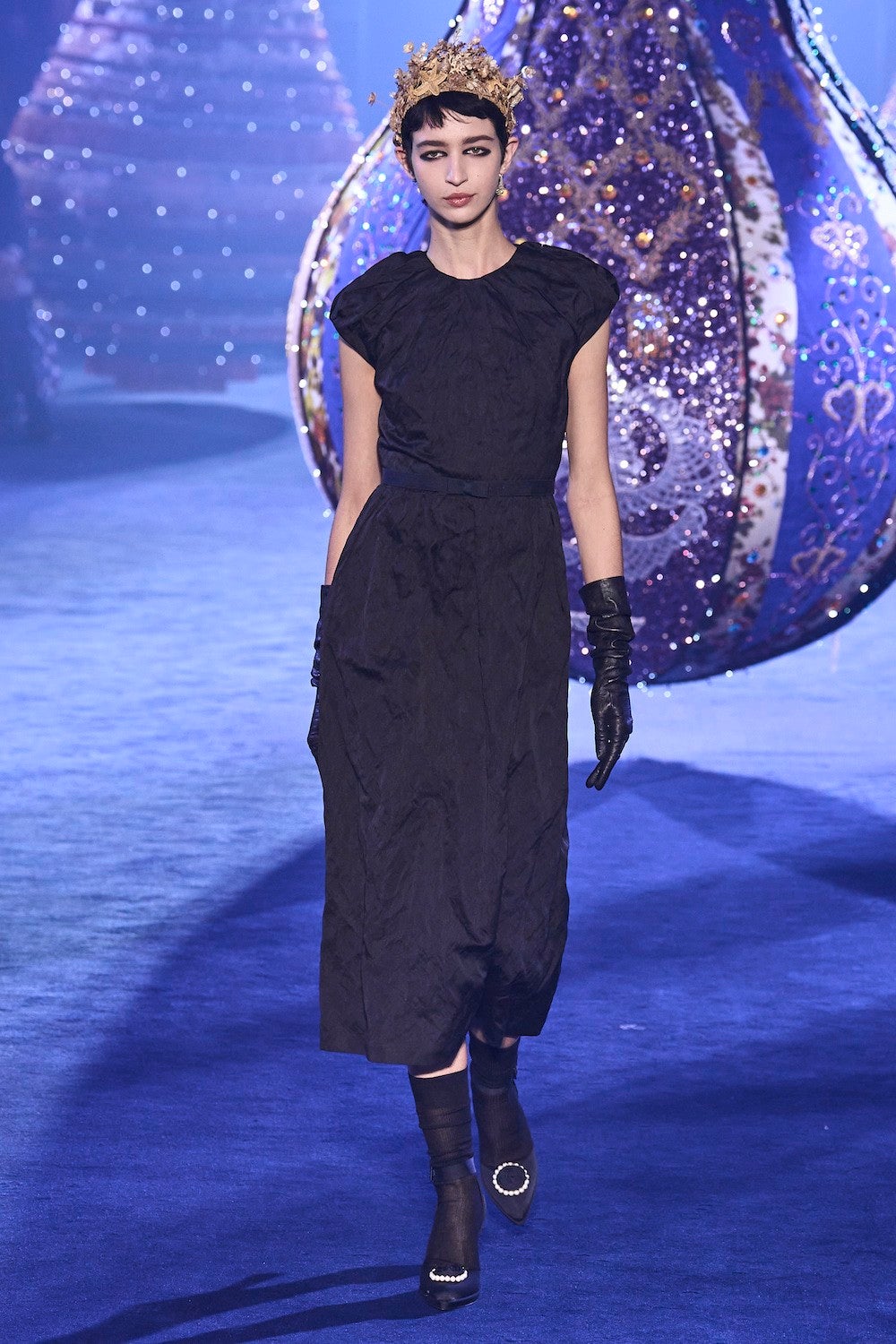 WGSN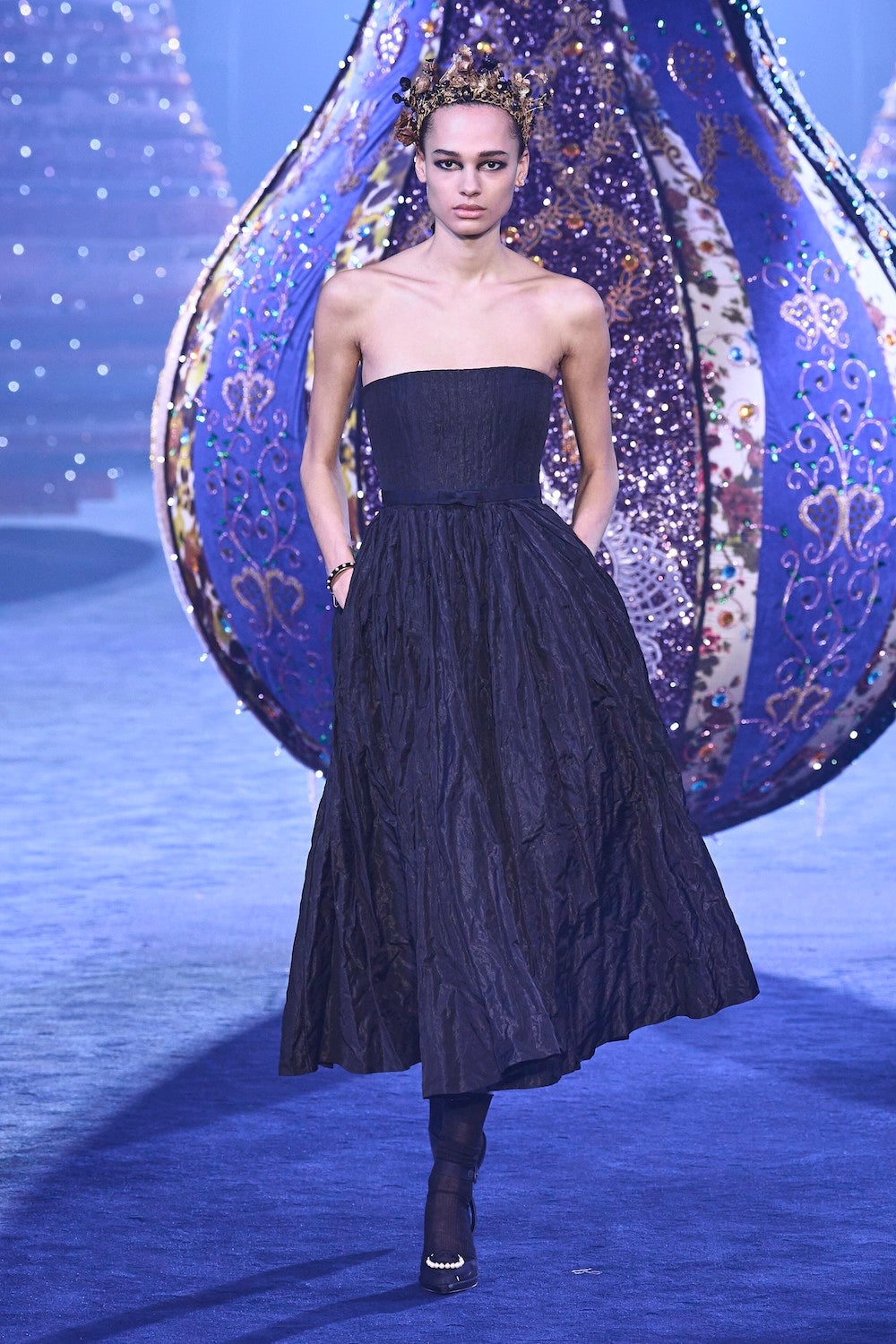 WGSN
Much has been made of the way French women dress. A TikTok video made the rounds recently that demonstrated it perfectly. It pointed out those dressed in what we typically associate with French style – berets, Breton stripes, silk scarves – and how they wore the pieces like costumes, labeling their wearers clearly "not French". The actual French women in question were quite unsuspecting but perennially chic. Their clothes looked lived-in, pragmatic but upscale. At Dior Fall/Winter 2023, Maria Grazia Chiuri describes her collection as her most French outing yet, paying tribute to three extraordinary personalities: Catherine Dior (sister of house founder Christian Dior), Édith Piaf, and Juliette Gréco.
Perhaps that's why the clothing in the collection bore a rumpled effect, almost as if each outfit was a fabulously carefree afterthought. You don't try to be chic. You just are. To underline this idea, the first series of looks were easy-to-wear separates and shift dresses. The first look was a wrinkled button-up with a mashed collar paired with a pencil skirt and fabulous gloves, socks, and accessories. Shirtdresses and gingham separates with little puff sleeves and bandeau underthings carried this laissez-faire attitude through.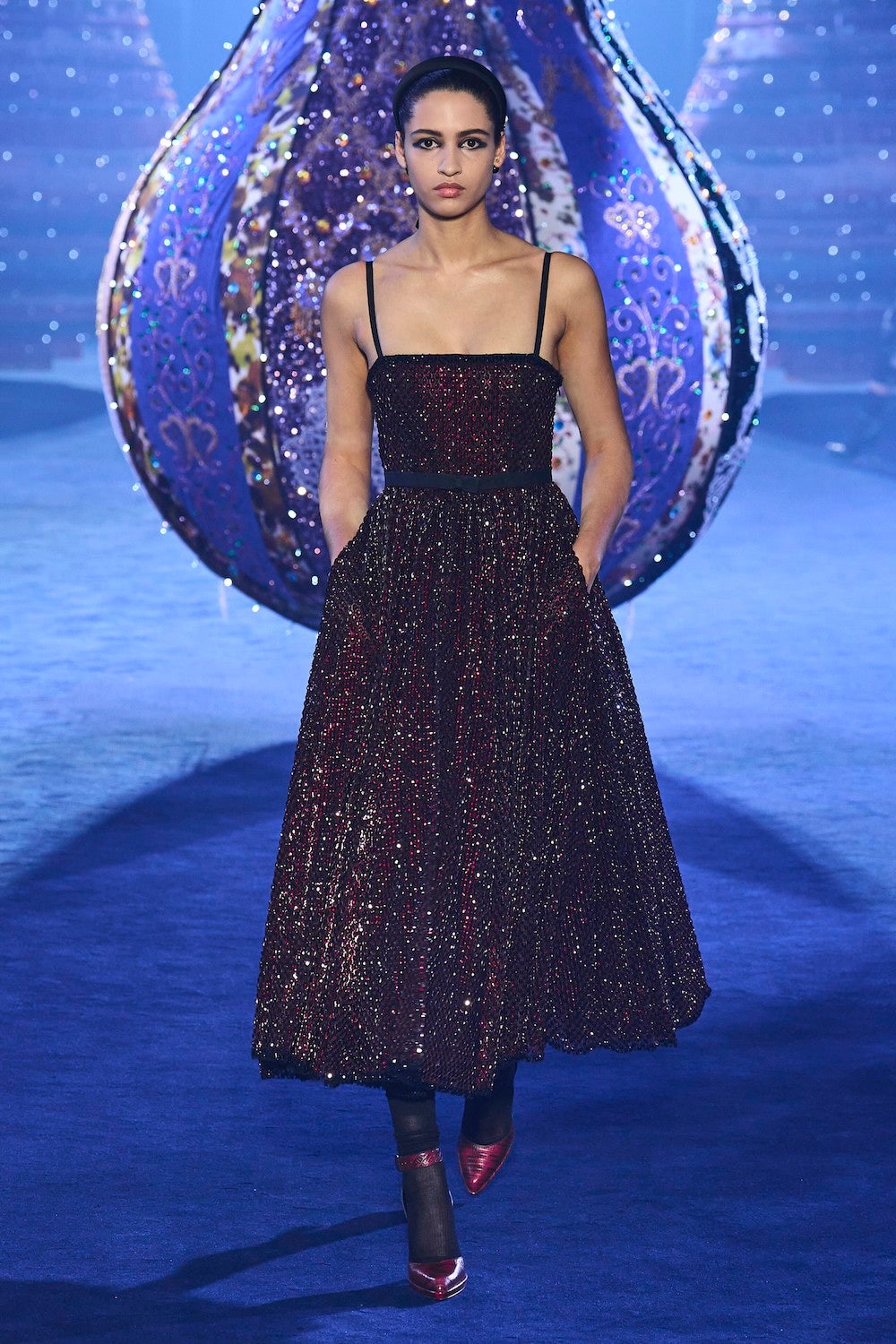 WGSN
While it was all wearable, styling molded different characters on the runway. Sporty parkas were paired with A-line skirts, argyle knits were paired with silk printed skirts, and Catherine Dior's favorite flowers were shown in floral motifs both abstract and realistic. A sparkling ruby dress emerged as a crowd favorite, while leopard pieces could have been plucked from Greco's wardrobe. What's more is that you could easily imagine Chiuri's muses wearing the looks. The imaginative map centering Dior's Avenue Montaigne boutique as the heart of Paris (that we saw last season) emerged again as printed dresses. Finally, the looks we saw at the beginning came out again at the end, except this time they were imbued with little bursts of light thanks to a spangling of glitter.
You could easily imagine Chiuri's muses wearing the looks.
Speaking of glitter, we can't talk about this show without mentioning the spectacular set design, courtesy of Portuguese artist Joana Vasconcelos. While Dior's sets always spark the imagination, this is one of the most beautiful we've seen from the house yet. In vivid jewel tones, a vast installation featuring weighted tear-drop-shaped pods emerged from a giant spherical centerpiece. It was decorated in abstract flowers plucked from the Dior archives, rendered in dense beadwork and embroidery. Underneath this spectacular canopy, the show's more straightforward looks, which so closely paralleled styles from the 1950s, were thrown into sharp relief.