TV & Film
20 Must-See Documentaries and Films About Palestine
@MARIAM.AJAMI
by Jana Shakhashir
8-minute read
May 14, 2023
Supporting Palestinian liberation starts with understanding the experiences of Palestinians and the history of the occupation.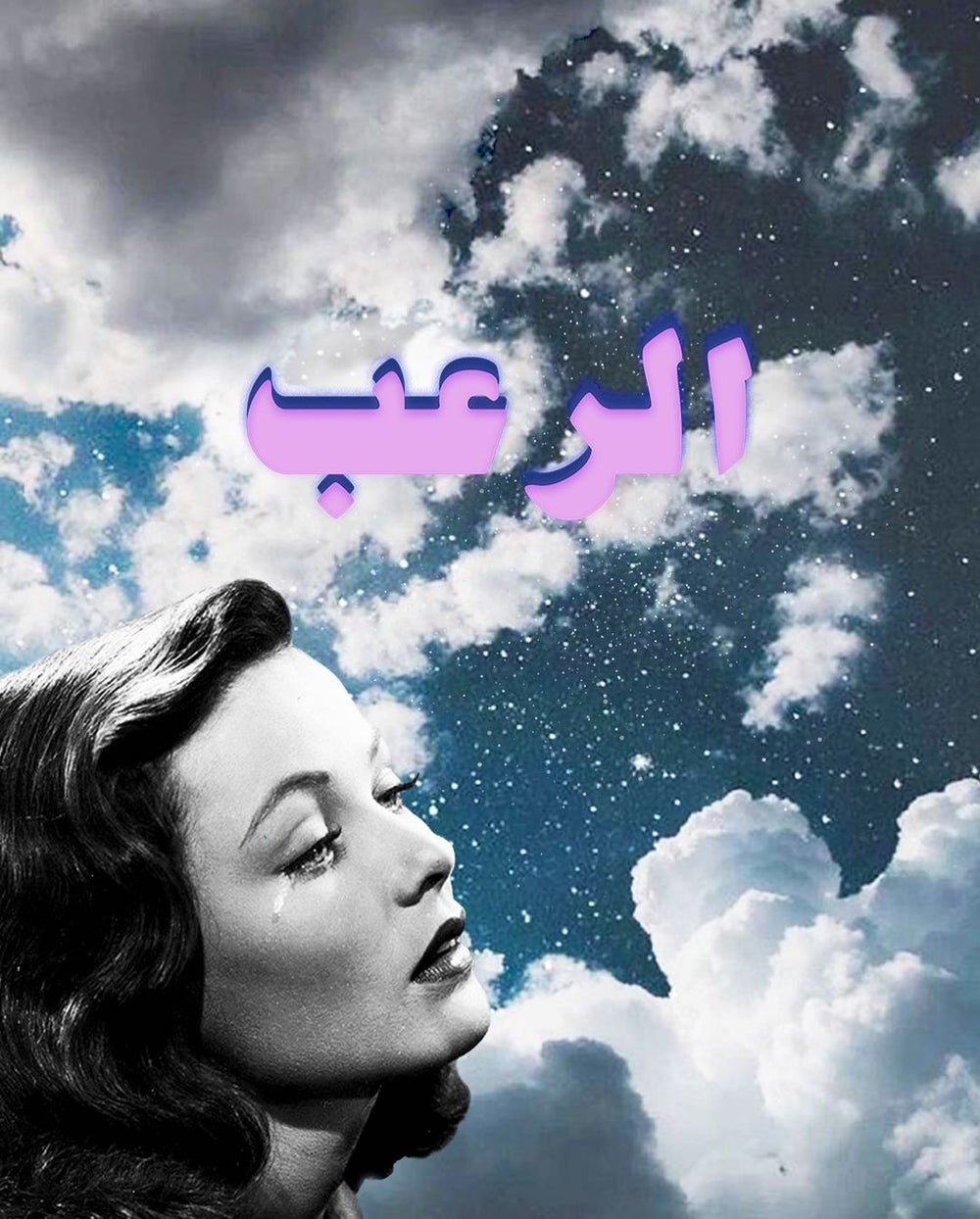 @MARIAM.AJAMI
It isn't the responsibility of your Palestinian friends to educate you about the occupation. Part of being an ally is doing the work yourself without emotionally burdening Palestinians to recount their trauma. With the plethora of resources available online and the level of awareness on social media, being uninformed is no longer an excuse.

As we observe the 75th Nakba Day, it serves as a reminder to stay informed and aware. Pick up a book, watch these films, protest if you can, and show up for your Palestinian community. Whether you're a life-long supporter of the movement or just starting to learn about it, here are 20 documentaries and films that will help you deepen your understanding of the Palestinian struggle.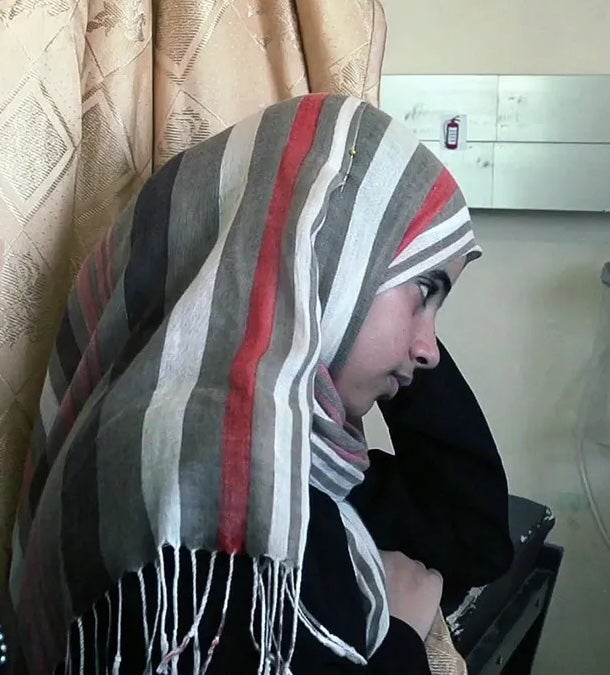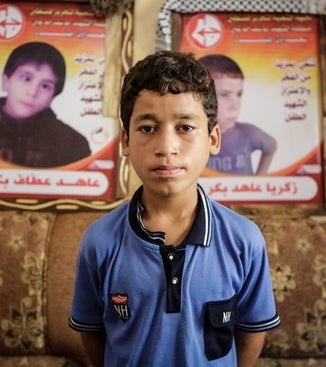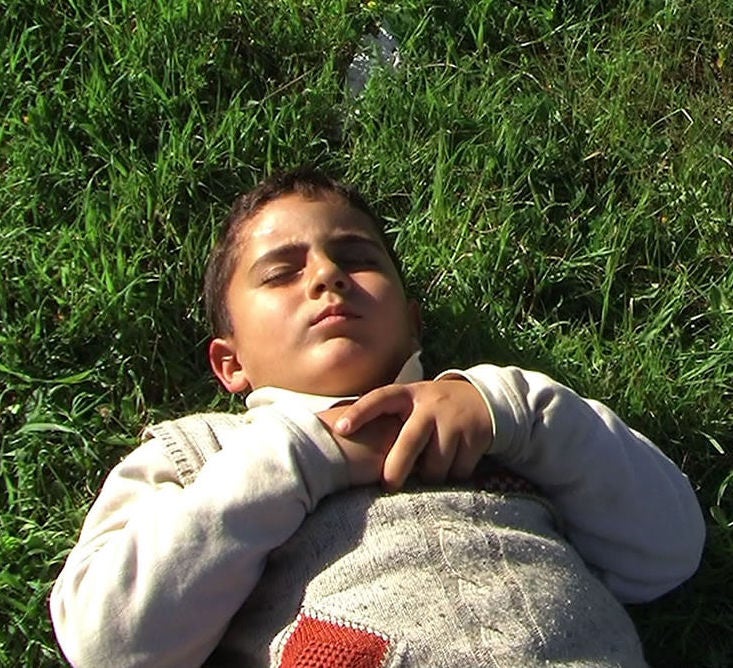 I think
DOCUMENTARY FILMMAKERS
need as much
PROTECTION
as possible under the
JOURNALIST'S PRIVILEGE.
How else is the
PUBLIC
to know what is going on?
Robert Redford
5 Broken Cameras is a first-hand account of protests in Bil'in, Ramallah, a West Bank village affected by the Israeli West Bank barrier. The documentary was shot almost entirely by Palestinian farmer Emad Burnat, who bought his first camera in 2005 to record the birth of his youngest son and chronicles his nonviolent resistance to the actions of the Israeli army.
Jenin, Jenin is directed by Mohammed Bakri, a prominent Palestinian actor. In order to portray what Bakri calls "the Palestinian truth" about the Jenin Invasion, witnesses and survivors talk about the 2002 attack by the Israeli army on Palestinian refugee camp Jenin.
Filmed during the 2014 siege of Gaza, which left 507 children dead and 3,598 wounded, Born in Gaza follows the lives of 10 young children living on the strip, examining the physical and psychological effects of growing up in a war zone. This documentary focuses on the devastating violence of the Israeli occupation and its effects on the children of Gaza, going beyond news coverage of the events and allowing the children to tell their stories.
4
Gaza Fights for Freedom
This documentary shows you Gaza's protest movement as you've never seen before. Filmed during the height of the Great March of Return protests, it features exclusive footage of demonstrations that explain the history never acknowledged by mass media. At its core, Gaza Fights For Freedom is a thorough indictment of the Israeli military for war crimes and a stunning cinematic portrayal of Palestinians' heroic resistance.
Director Raed Andoni arranges for a replica of an Israeli detention center's rooms and cells to be built to scale inside a hall — under close supervision from former inmates and based on their memories. In this realistic setting, the men subsequently re-enact their interrogations, discuss details about the prison, and express the humiliation they experienced during their detention. Their reconstruction brings long-repressed emotions and trauma to the fore.
In the first full-length film to be shot within the disputed Palestinian West Bank "Green Line," director Michel Khleifi crafts a portrait of two Palestinian women whose individual struggles both define and transcend the politics that have torn apart their homes and their lives. Grandmother Romia fights an unending legal battle with the Zionist authorities who confiscated her ancestral land soon after the Israeli occupation in 1947 and Sahar, a divorced novelist and young mother living in the West Bank, struggles to maintain a modern role for herself within her increasingly intolerant occupation community.
A look at the life of Musa Hadid, the charismatic mayor of Palestinian city Ramallah who aspires to lead the city into the future, Mayor depicts one politician's quest to preserve dignity in the midst of bureaucracy. In one of the very few moments where Hadid addresses the camera directly, he wonders if Americans care at all about Palestine and its citizens being murdered and terrorized daily.
Oscar-nominated The Gatekeepers is a 2012 internationally co-produced documentary film that tells the story of the Israeli internal security service, Shin Bet (known in Hebrew as 'Shabak'), from the perspective of six of its former heads. The film combines in-depth interviews, archival footage, and computer animation to recount the role that the group played in Israel's security from the Six-Day War to the present.
Gaza focuses on everyday life in the Middle East's 'open prison'. It's a striking piece of film-making, a beautiful portrait of everyday Gazan citizens leading meaningful lives beyond the rubble of perennial violent oppression.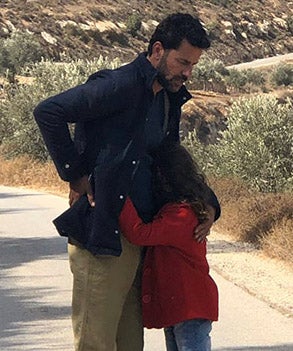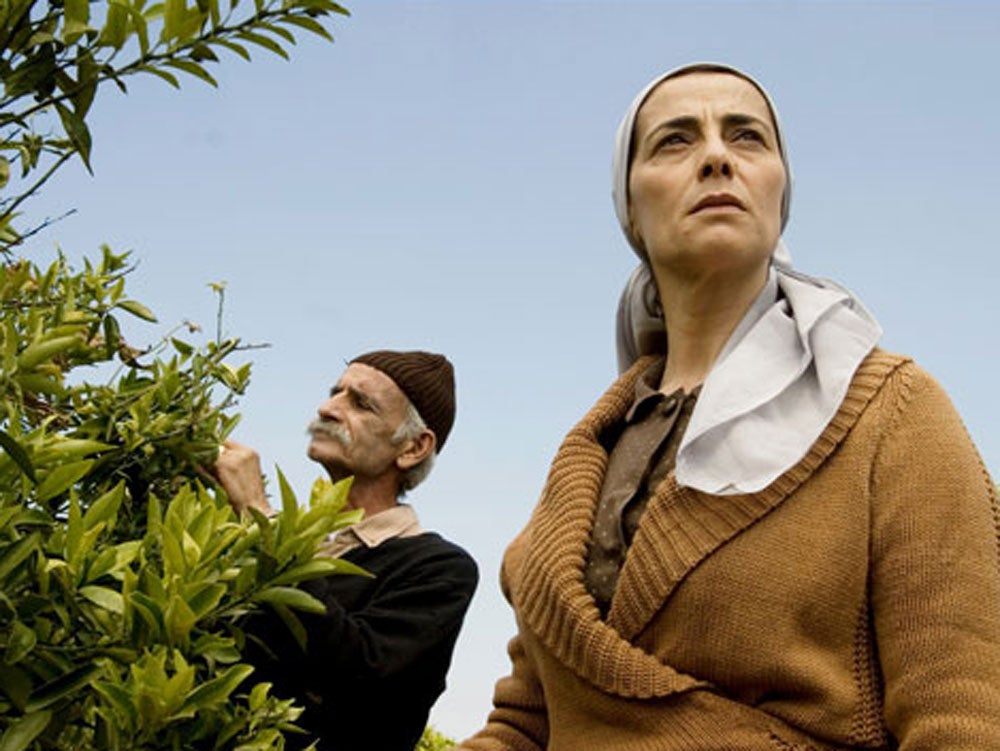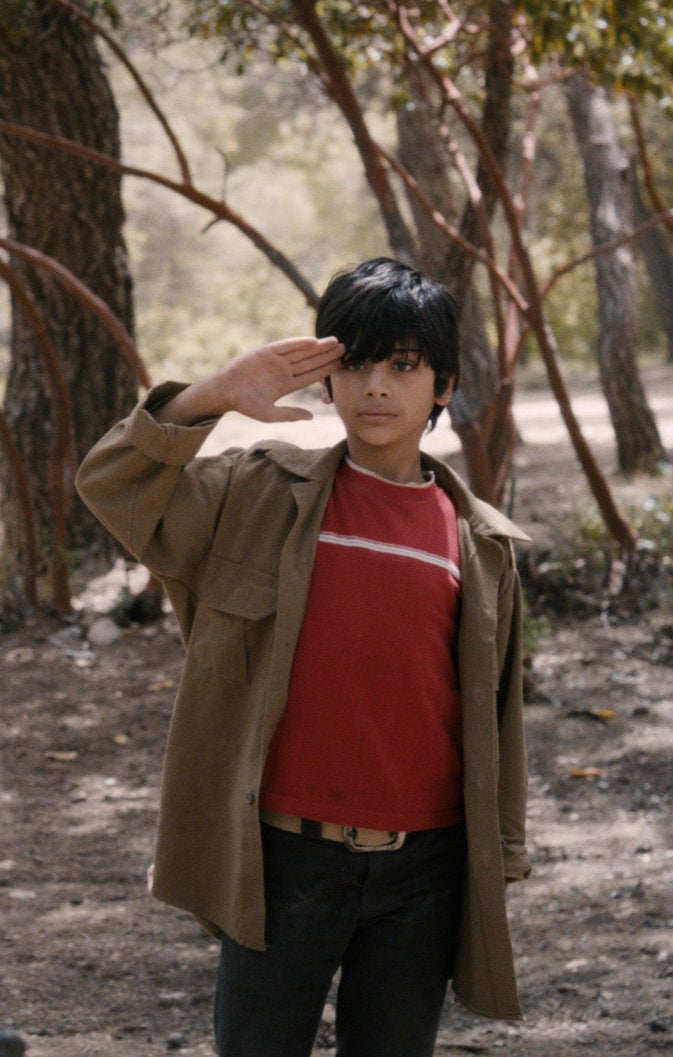 CINEMA
is not only about making people
DREAM.
It's about
CHANGING
things and making people
THINK.
Nadine Labaki
The Present tells the story of Yusef and his young daughter setting out in the West Bank to buy his wife a gift on his wedding anniversary. However, the task is made almost impossible by Israeli soldiers, showing the day-to-day challenges and degradation endured by Palestinians under Israeli occupation. The BAFTA-winning and Oscar-nominated short film, directed by Farah Nabulsi, provides a first-hand account of the humiliation and suffering Palestinians face every day at Israeli checkpoints.
Directed by Hany Abu-Assad, this Oscar-nominated film follows two Palestinian childhood friends who have been recruited for a strike on Tel Aviv and focuses on their last days together. Oppressed by the occupation, Said and Khaled have limited options. The film aims to explain why two seemingly ordinary men would be willing to sacrifice their lives in an act of terrorism.
This first-ever feature about Palestinians by a Palestinian, Michel Khleifi, is a beautiful and haunting tale about the wedding of a young couple in a Palestinian village in Galilee. The elder of the village seeks and is granted permission to hold a traditional wedding for his son on one condition: that the Israeli military governor and his staff be guests of honor at the ceremony.
In another Oscar-nominated Hany Abu-Assad film, Omar depicts a young Palestinian freedom fighter who agrees to work as an informant after he's tricked into an admission of guilt by association in the wake of an Israeli soldier's killing. Like with Paradise Now, Abu-Assad finds a perfect balance between delicate drama and taut thriller in this well-constructed film.
5
Chronicle of a Disappearance
In the 1996 drama film, Palestinian director and actor Elia Suleiman documents the loss of national identity in Israel's Arab population, told through a series of vignettes centered in and around Jerusalem. Suleiman uses a non-linear, disruptive, and repetitive pattern to emphasize the fragmented identity of Palestine.
Suleiman does it again, starring in his film Divine Intervention, where his character E.S. cares for his ailing father in Jerusalem whilst conducting an affair with a Palestinian woman living in Ramallah. Barred from moving between the two cities, the lovers are forced to share their intimate moments in the shadow of an Israeli army checkpoint. It is a surreal black comedy, almost without dialogue, about Palestinians under Israeli occupation.
7
Like Twenty Impossibles
Like Twenty Impossibles was the first-ever Palestinian short film to be shown at the Cannes International Film Festival. It has won over 15 awards and is hailed as the seminal work of its critically acclaimed director, Annemarie Jacir. The film tracks the journey of a fictional Palestinian film crew as they attempt to gather footage from across the country. Juxtaposing shots depicting the serenity of the Palestinian landscape with innumerable examples of military presence, Like Twenty Impossibles gets to the very core of the harsh and very mundane reality of occupation.
Jacir tells another story about the reality of life as a Palestinian in When I Saw You. Tarek, 11, has to flee from Palestine to Jordan with thousands of other refugees. Having been separated from his father, Tarek and his mother are placed in "temporary" camps. With difficulties adjusting to life there and a longing to be reunited with his father, he searches for a way out.
The Time That Remains is an examination of the creation of the state of Israel from 1948 through to the present day. Elia Suleiman yet again takes a deeply personal look at Palestinian/Israeli relations in this autobiographical look at the time when Israel became an official state, and Palestinians found themselves a minority.
In Lemon Tree, Salma, a widow from a Palestinian village played by Hiam Abbass, makes a meager living from her lemon grove. However, when Israeli Defense Minister Navon moves in across the way, his security guards demand she remove the trees, which could shelter terrorists. Refusing to bow down, she engages lawyer Ziad Daud to take her case to the Supreme Court, which brings international attention.
11
Tale of the Three Jewels
A mixture of realism and allegory set against the backdrop of the Palestinian uprising in Gaza, Tale of the Three Jewels is the story of Youssef, a 12-year-old Palestinian boy living a life of hardship in the Gaza Strip with his mother and brother while his father is incarcerated by Israeli forces. When he meets gypsy girl Aida and falls for her, she asks him to find three jewels missing from a necklace to win her heart.