Fashion Decoded
Why Are There So Many New Seasons in Fashion?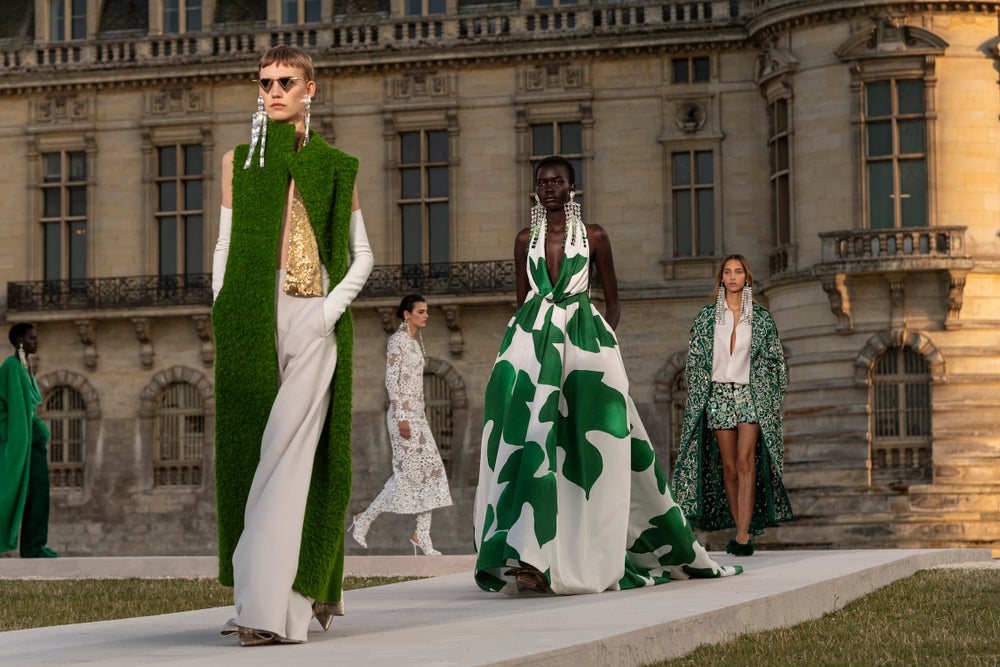 VALENTINO
by Grace Gordon
4-minute read
September 4, 2019
Fashion houses are churning out collections at a break-neck pace. But why? And — more importantly — is it sustainable?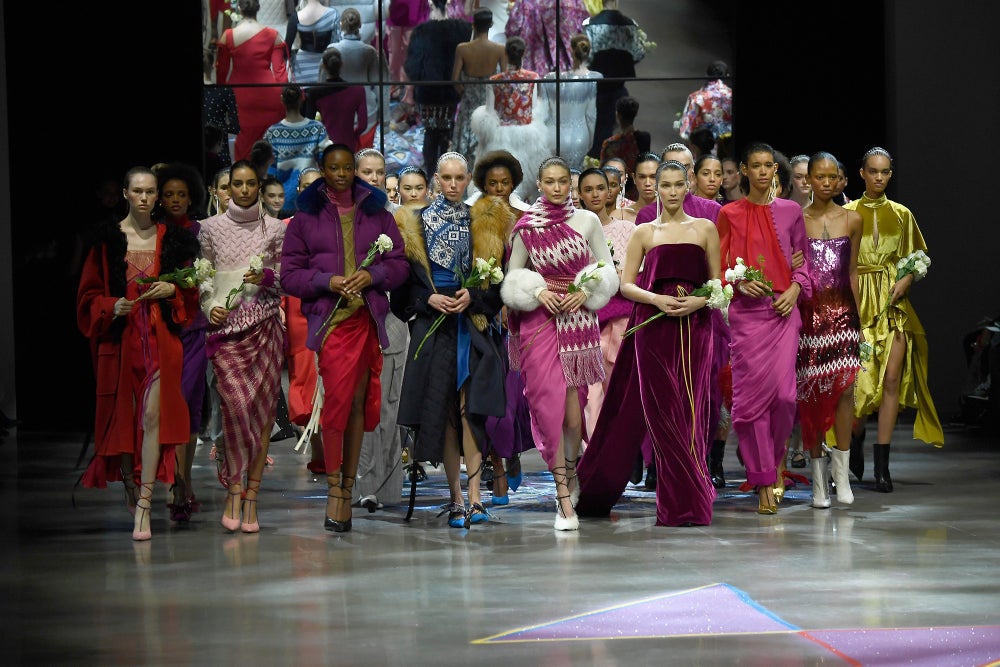 PRABAL GURUNG
With the Spring/Summer 2020 edition of Fashion Month kicking off today in New York, it's safe to say that even the most uninvolved individual knows something about the two dominant seasons in fashion: spring/summer and fall/winter. But trying to explain how spring/summer for the next year takes place in September and fall/winter for later in the year takes place in February – with plenty of time between the catwalk and retail shelves – can be a downright headache.
It used to be that the explanation was simple: the ahead-of-season show schedule was supposed to allow brands enough time to show on the runway and then create their commercial lines according to buyer interest.* This all makes sense – at least on paper. Brands create collections that accord with the seasons, showing ahead of time in order to establish dominant seasonal trends and help you plan and execute a fresh wardrobe by the time said season actually rolls around. However, there are several factors disrupting the current model, and they start and end with fast fashion and its effects on the industry's ability to create.
Let's say XYZ brand debuts a really cool sequined coat on the runway, and it has media outlets and social media platforms buzzing post-show. You bookmark the look to refer to for the forthcoming season, but on your next trip to Forever 21 or H&M, you see its doppelgänger hanging on the rack at an unbelievably low price. The fast fashion model has the ability to turn around a copycat look from runway to retail in two weeks (or less). Not only is this a horrifying notion when taking into consideration the extreme pressures that real humans undergo in order to physically execute these gigantic orders – not to mention the manufacturing of fabrics, packaging, and marketing that also takes place – but it also has a detrimental effect on the creative process overall.
Fast fashion's rip-off game has landed it in hot water plenty of times before, but that hasn't stopped these retail giants from running roughshod over the creatives who originated the concepts being ripped off. Unfortunately, fast fashion is a paramount example of the pitfalls in a supply-and-demand economic system. We see an idea of something amazing on the runway and, in no time, anyone can own a scaled-down, poorly made version of it to wear and dispose of before the real version ever makes it to the store.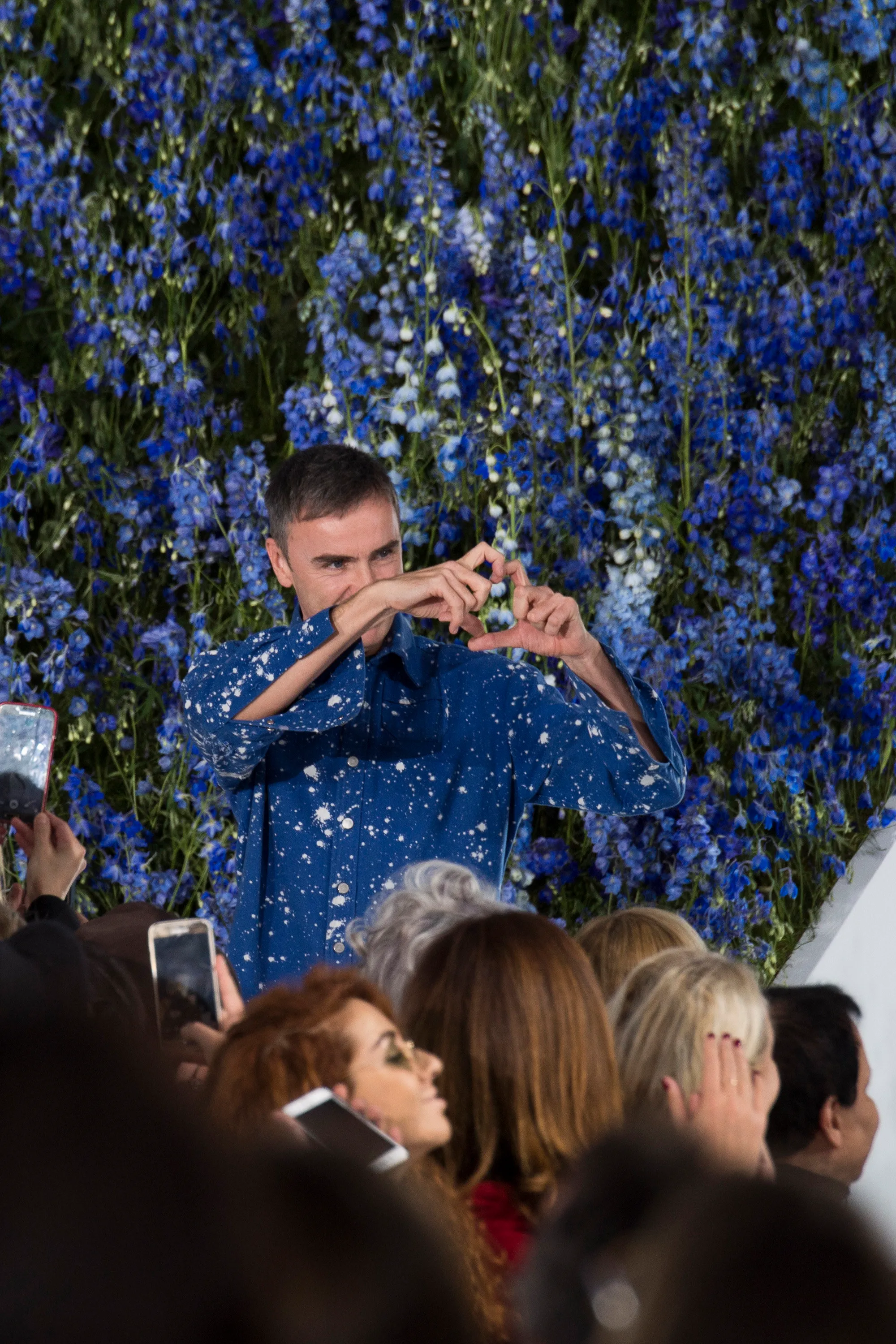 How has the larger fashion industry responded to this? By adding more seasons. This is where it gets really confusing. The longstanding spring/summer and fall/winter seasons actually don't spend much time on the retail shelves – usually two to three months. So fashion has added Resort and Pre-Fall to the schedule because they, in contrast, actually spend as long as six months on the retail shelves.
It seems counterintuitive to introduce new seasons rather than adjust the current model by extending the range that a brand shows at Fashion Week, increasing production time, and ensuring that the seasonal lines stick around in stores longer. The main difference one can find between Resort and Pre-Fall and the traditional spring/summer and fall/winter seasons is that they are trans-seasonal in nature, which means they possess an aesthetic that is functional, travels easily, and can be mixed and matched with other elements of a seasonal wardrobe.
The introduction of new seasons, by financial measures at least, appears to be working – at least for some. Michael Kors was one of the first to jump on the Resort season bandwagon, and other brands followed suit after his marked quarterly success. Now, most of your favorite names in fashion show Spring/Summer, Resort, Pre-Fall, and Fall/Winter, and that is occasionally doubled-up by separate menswear collections for each season. Some also show at Paris Couture Week and participate in diffusion lines, capsule collections, and brand collaborations with artists, other brands, other designers, or major celebrities (think: Selena Gomez x Coach).
However, there is a downside to all of this that has been reflected in the departure of major designers like Raf Simons and Alber Elbaz from the brands they helmed. At separate times, they have all come forward to decry the accelerating pace of the fashion industry. When they started, they were stressed enough about sketching, planning, orchestrating, and executing large-scale shows and collections for spring/summer and fall/winter, but over time, their jobs evolved to include creating for the new seasons as well. This more-than-doubled demands on their time, draining their creative resources in the process.
When it comes to progress, especially the kind that lines the pockets of investors and multinational conglomerations, there is no going back. Although we could wish for a simpler time in fashion, back when we had only two seasons to contend with, it was the way of the past. The future is here, and we're presented with only one clear path: keep up.
*Commercial lines are the products that actually make it onto the retail shelves. Only a fraction of what is shown on the runway is produced commercially and, even then, it can be modified from its original form to accommodate middle-of-the-road tastes or real-time brand budgets. Translation: The sequined dress shown on a runway that you fell in love with might not be nearly as eye-catching once put into production.