Paris Couture Week
At Fendi Couture, Craftsmanship and a Contemporary Attitude Fuse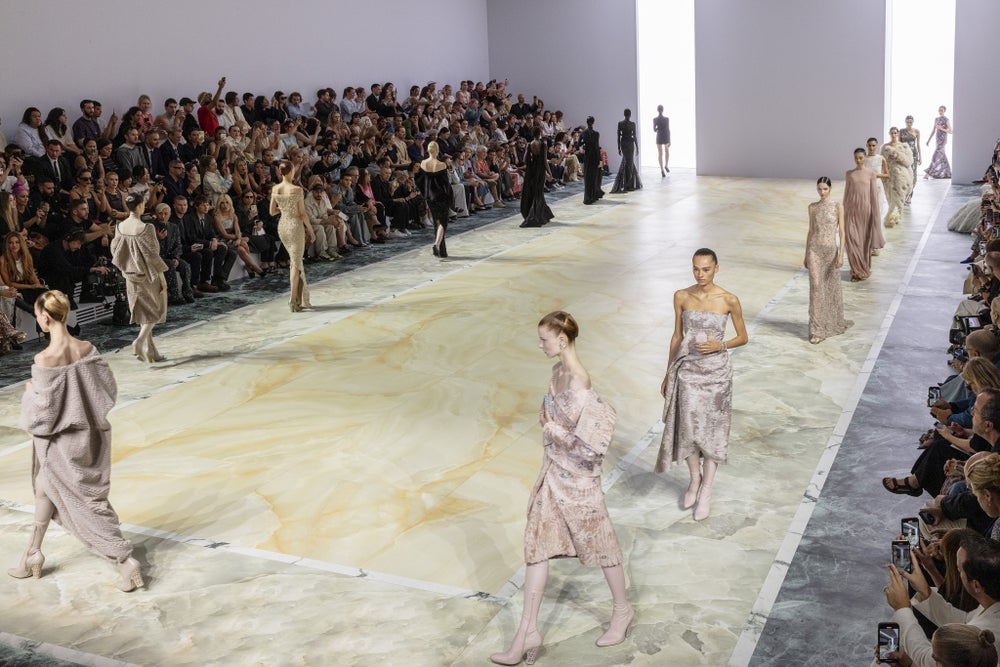 FENDI
by Haleh Nia
4-minute read
July 10, 2023
Fendi Couture unveils a graceful fusion of tradition and modernity under Kim Jones' vision.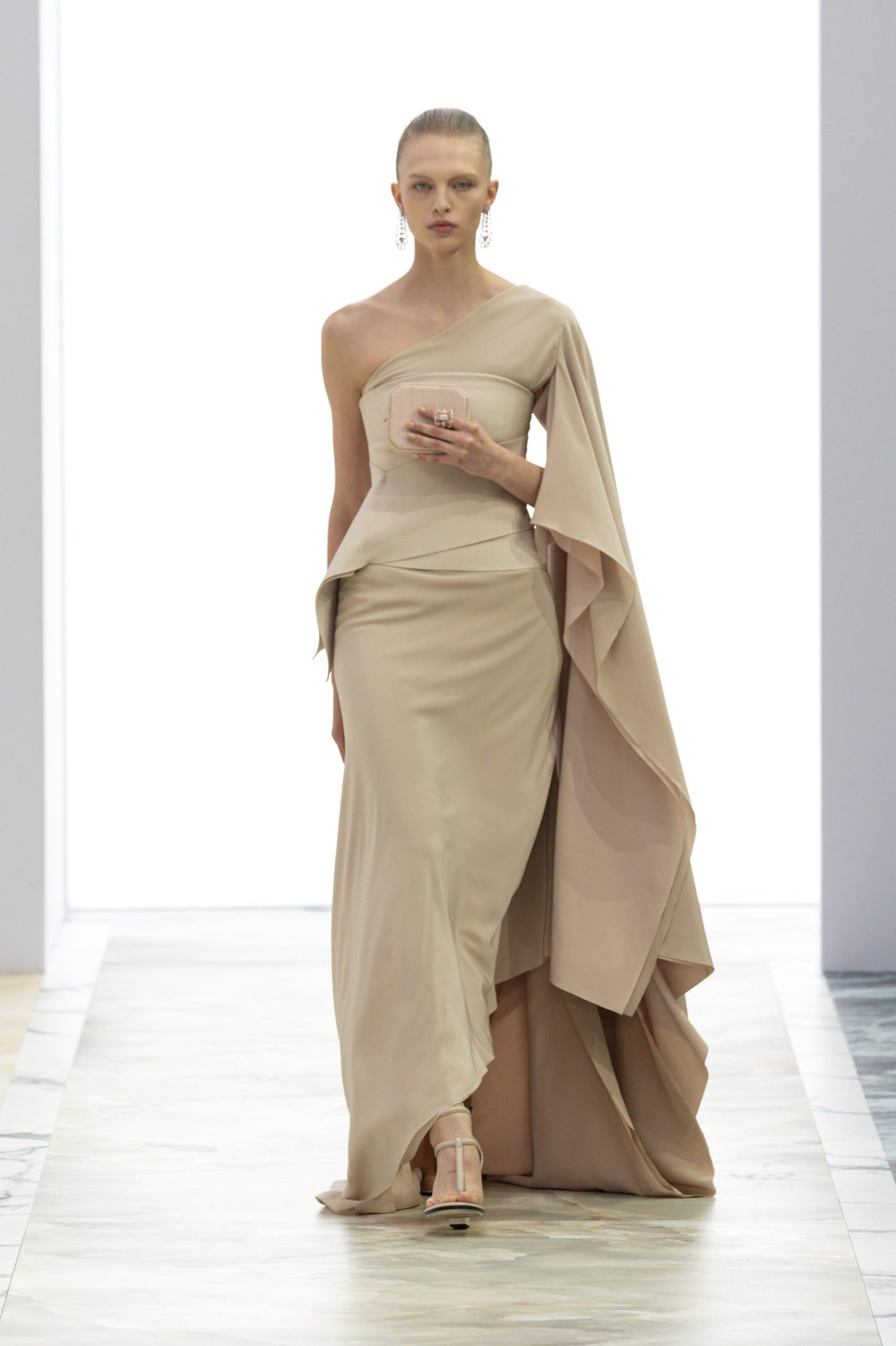 look 1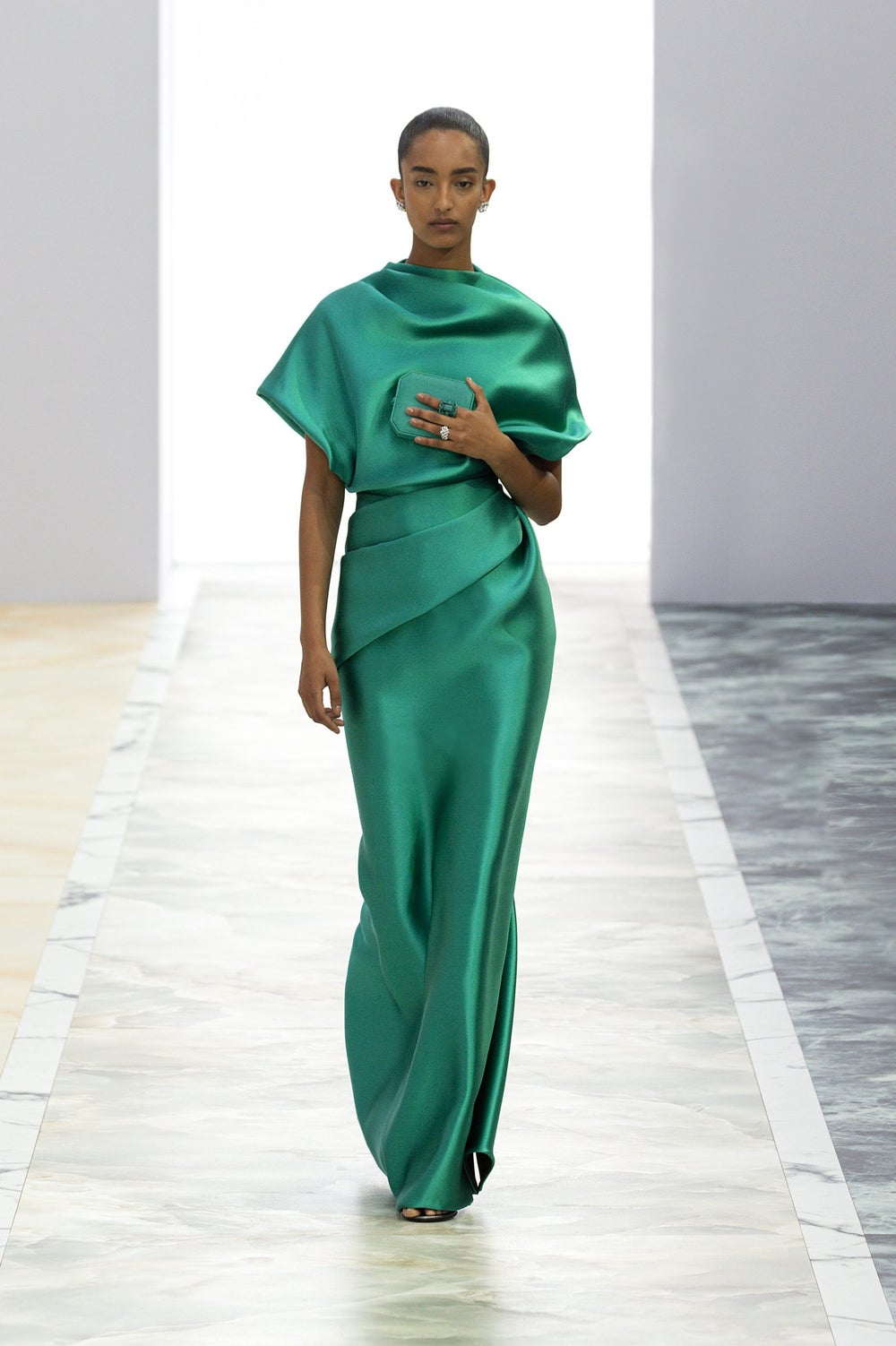 look 2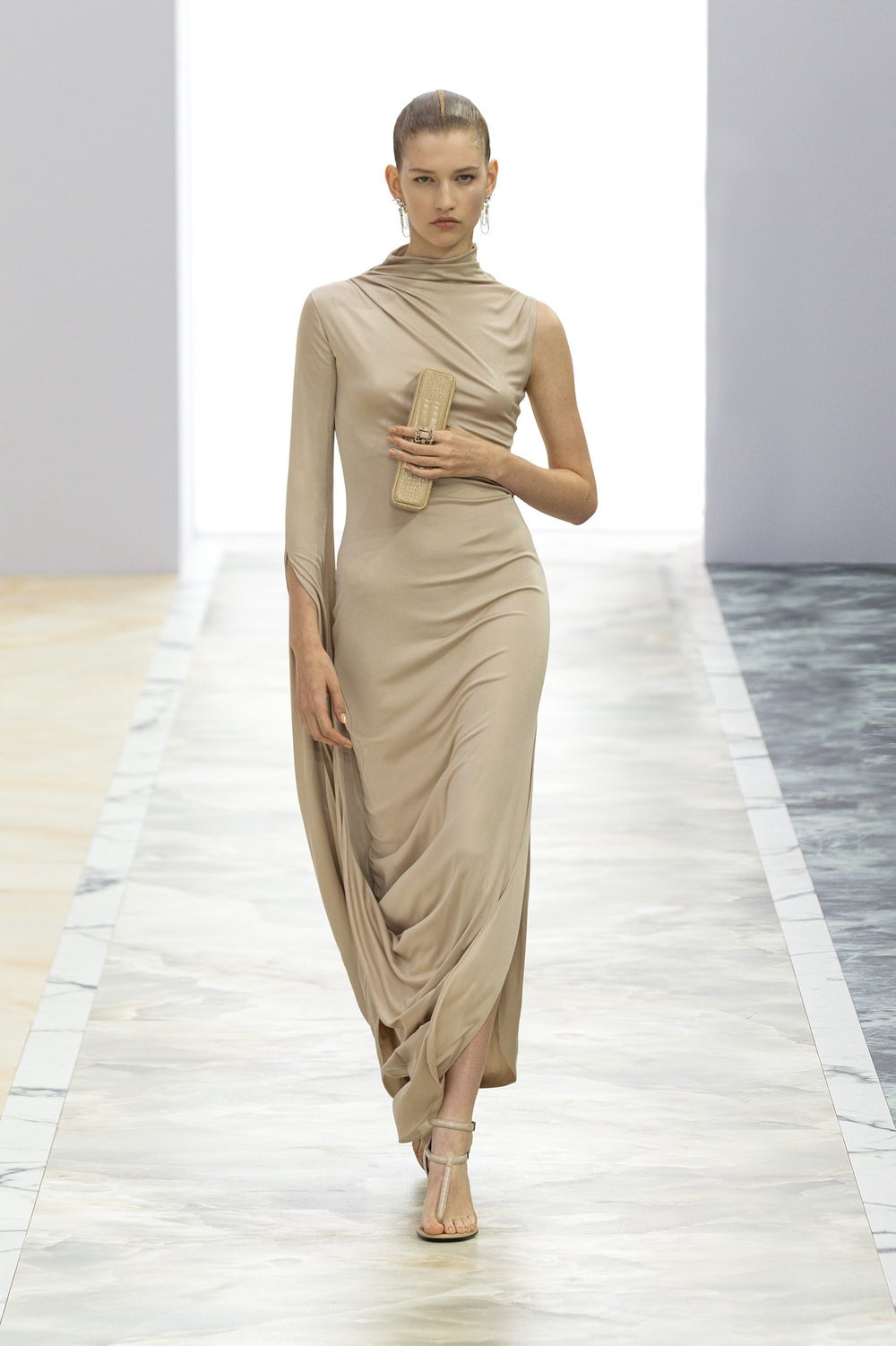 look 3
look 4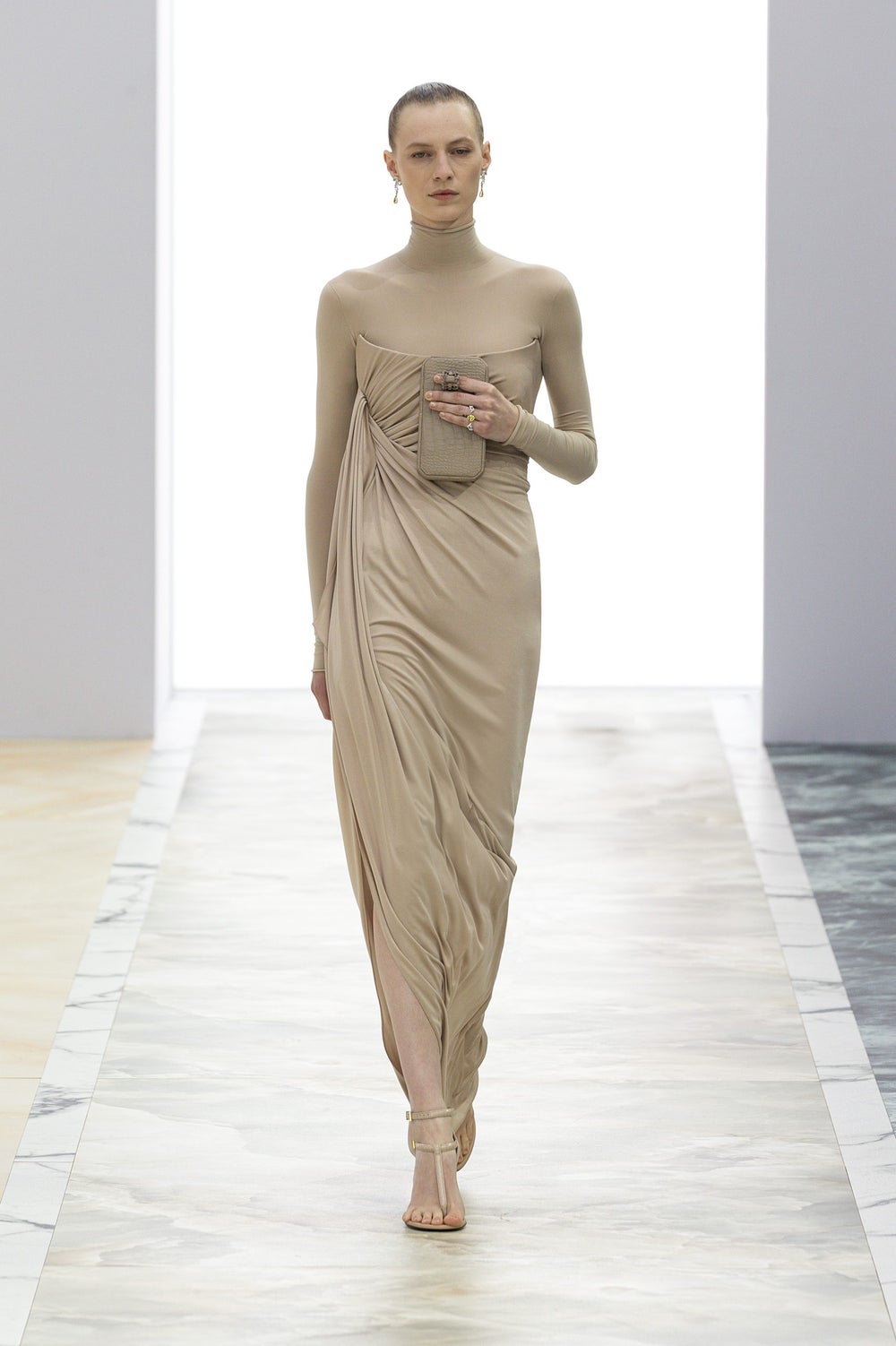 look 5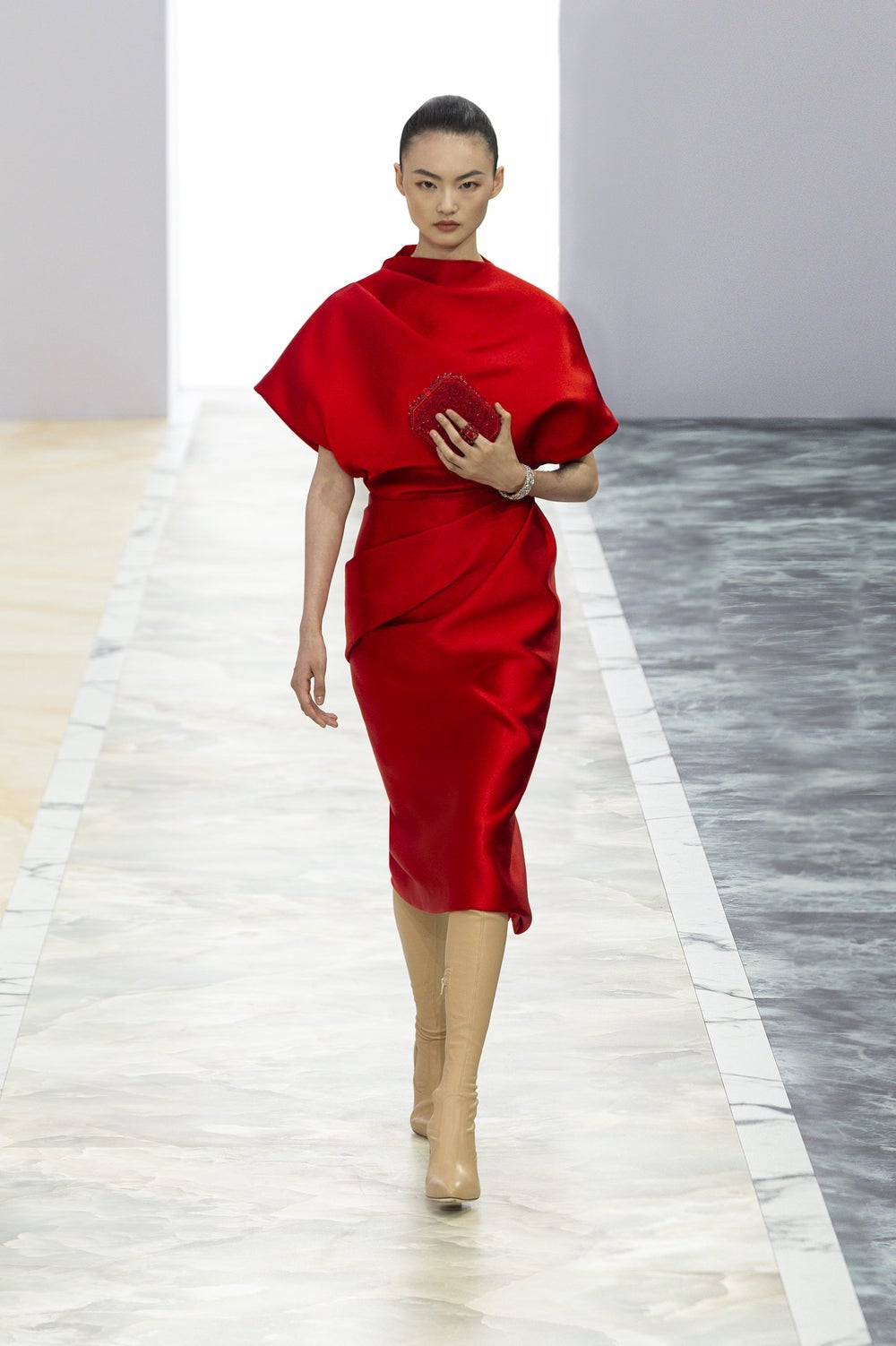 look 6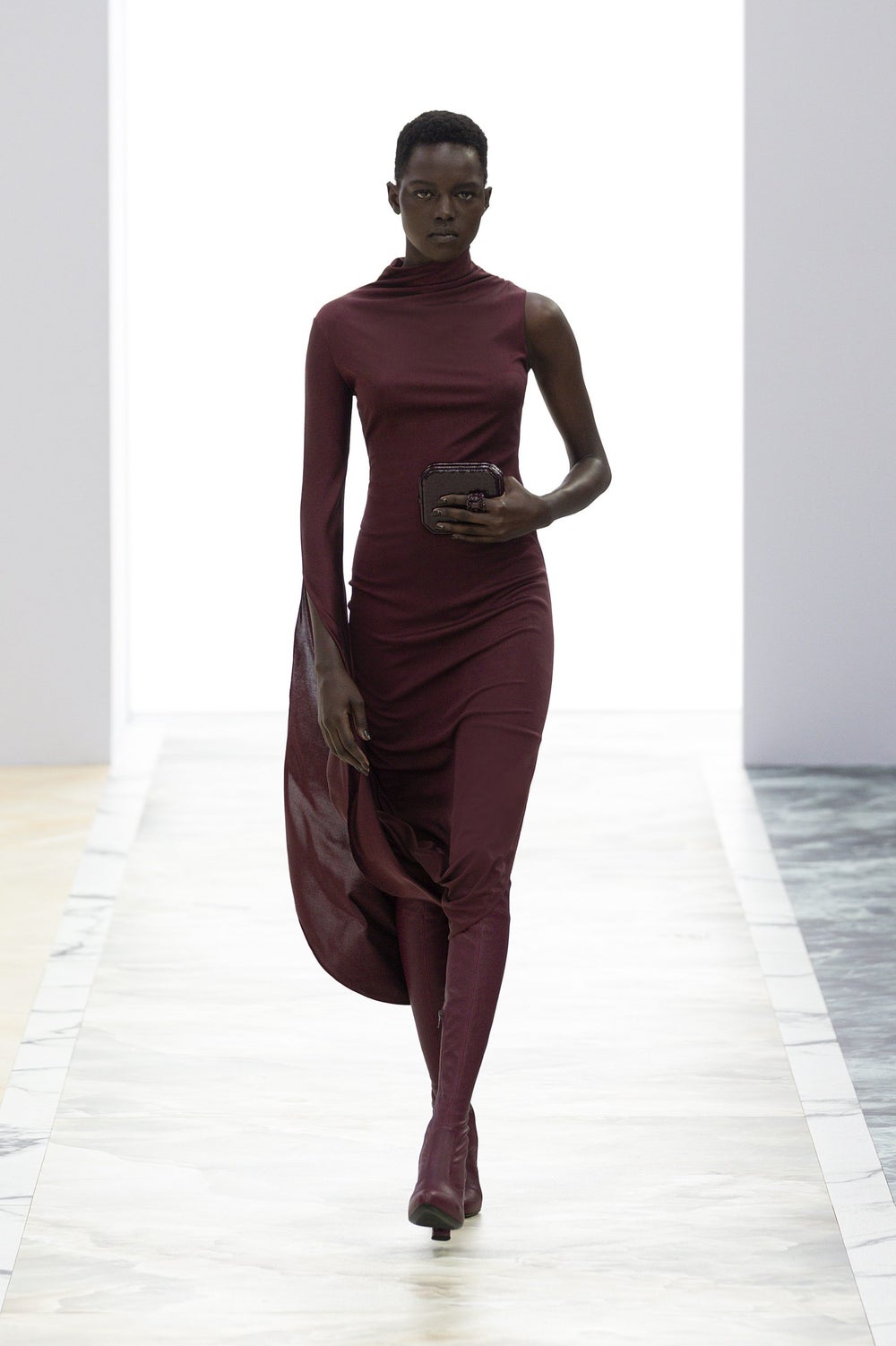 look 7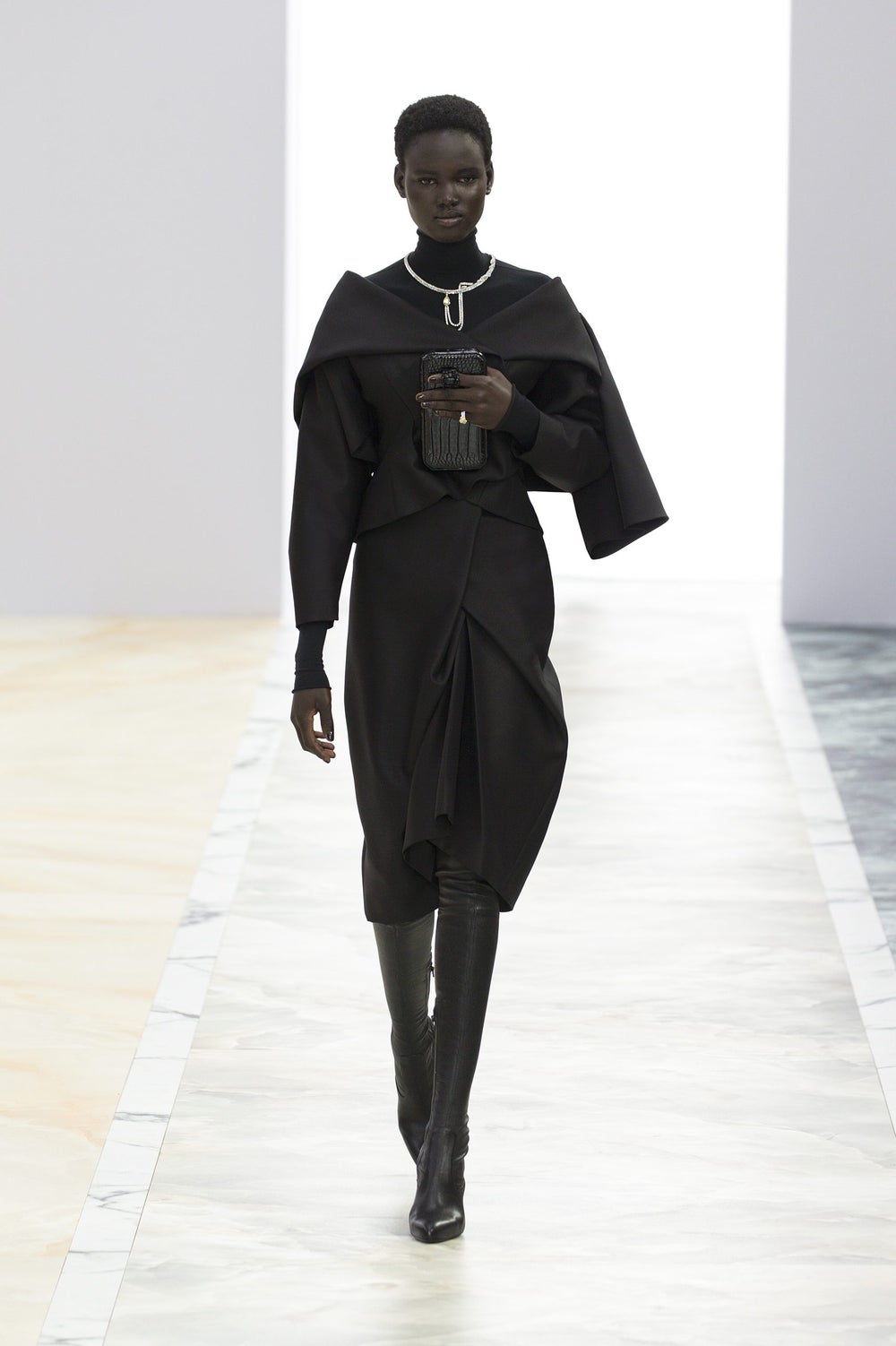 look 8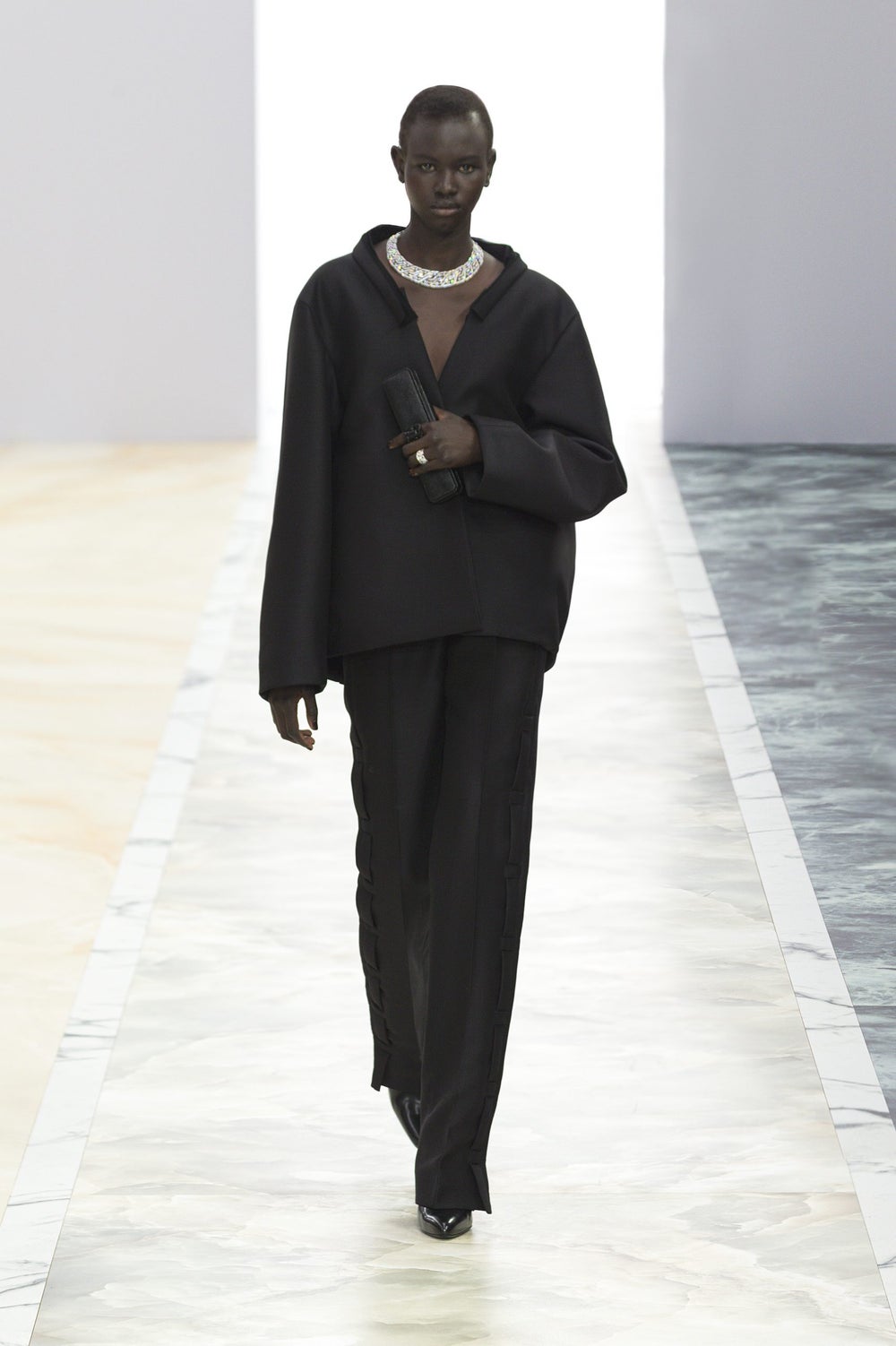 look 9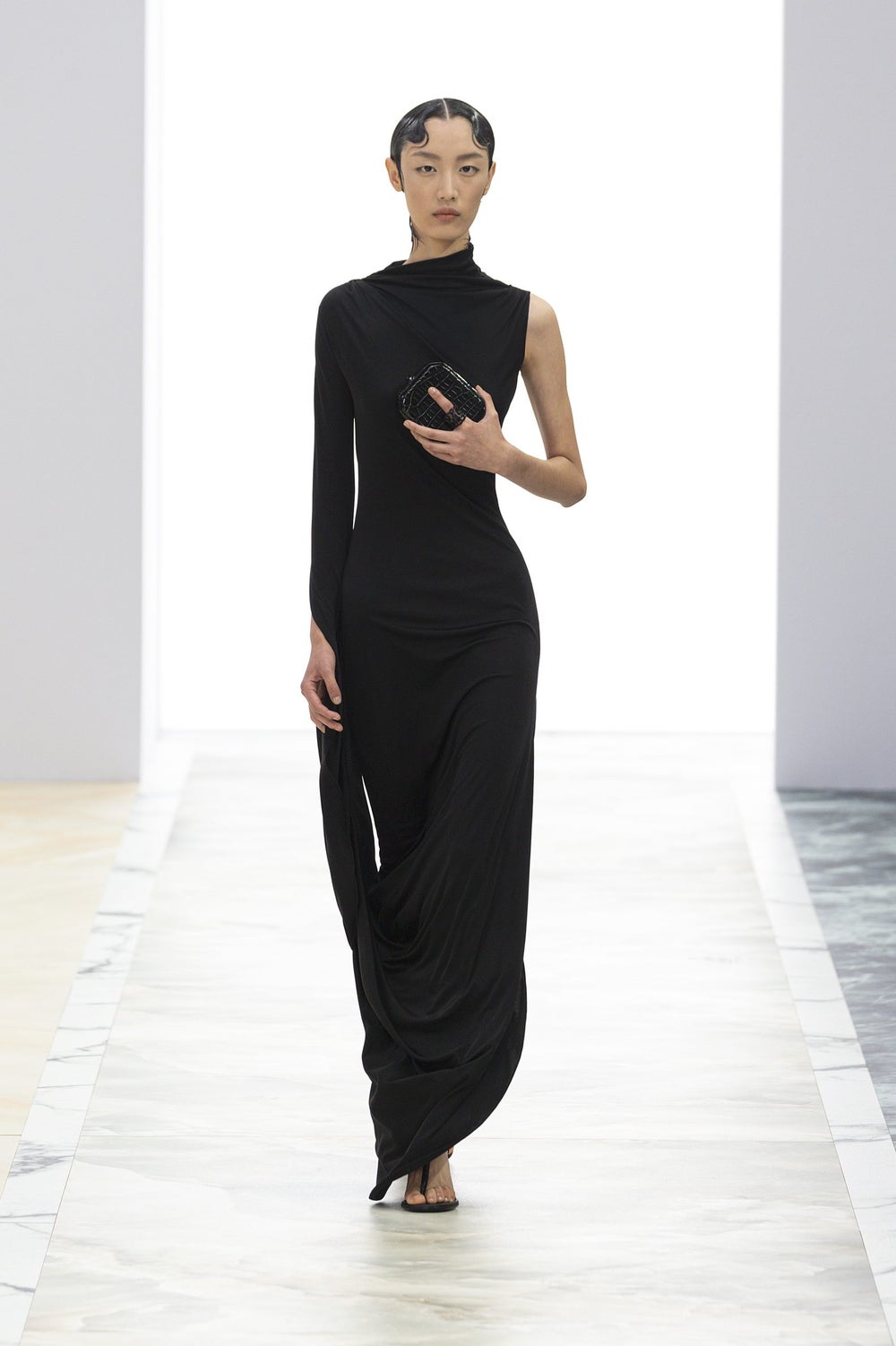 look 10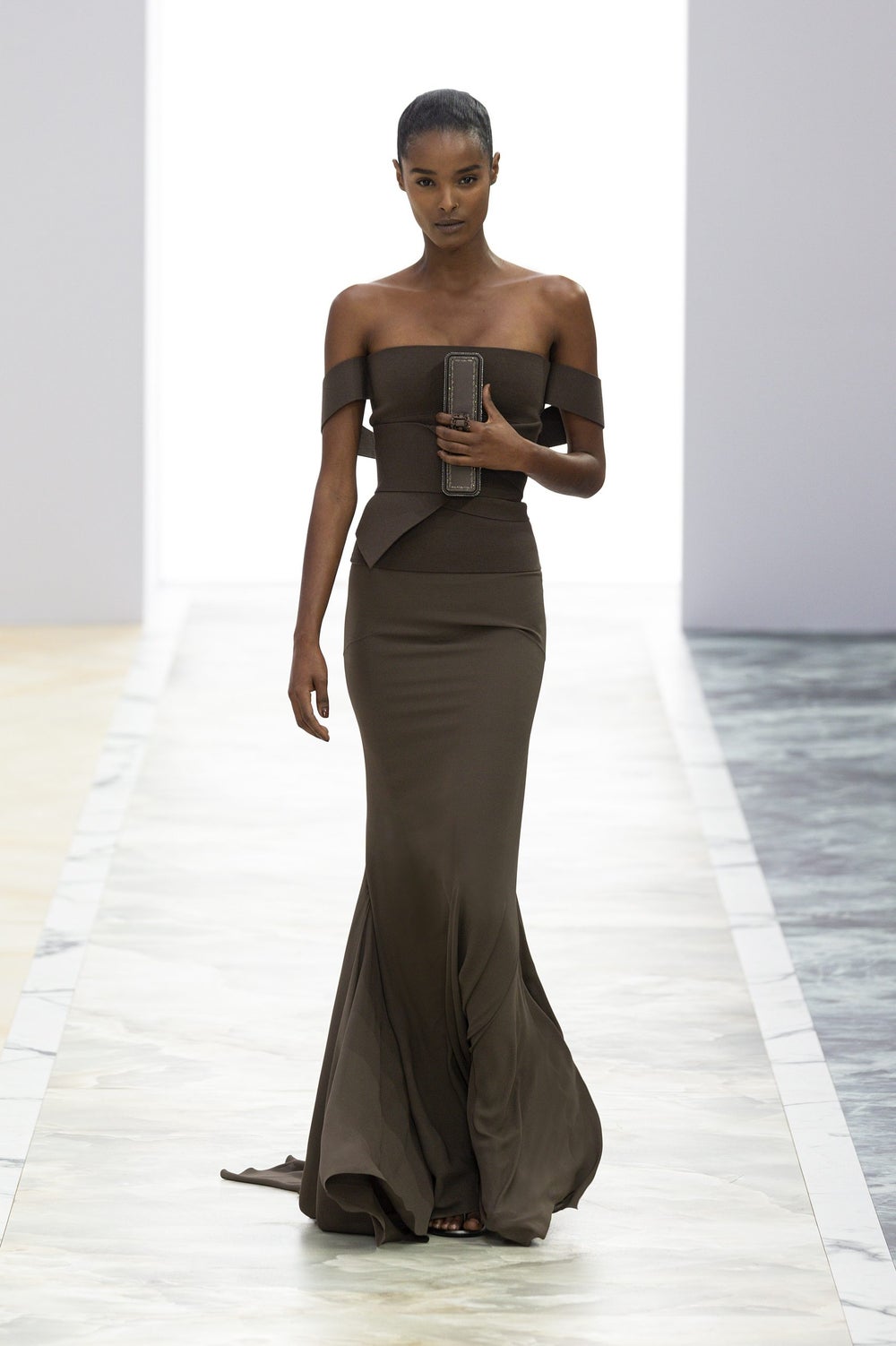 look 11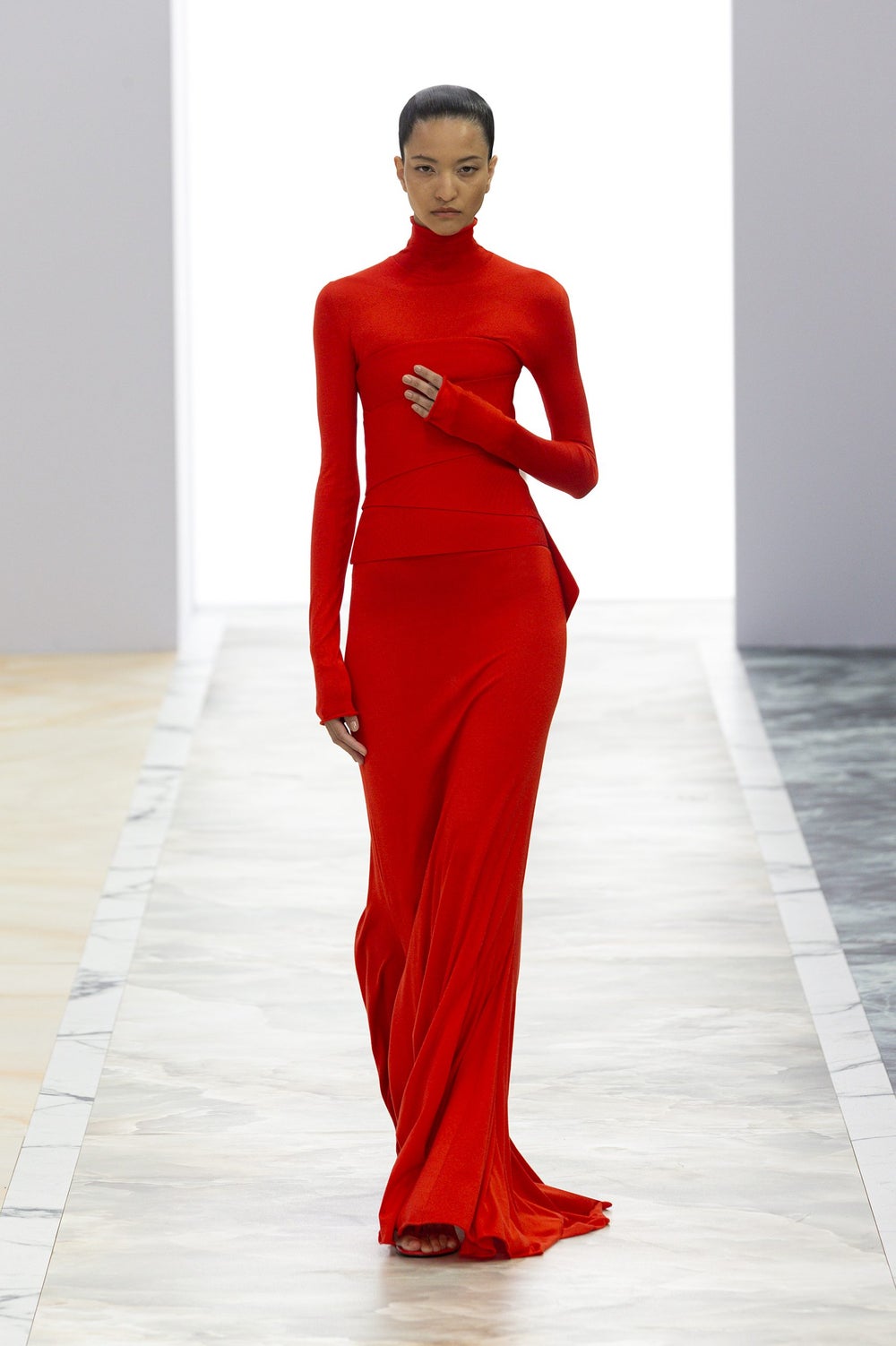 look 12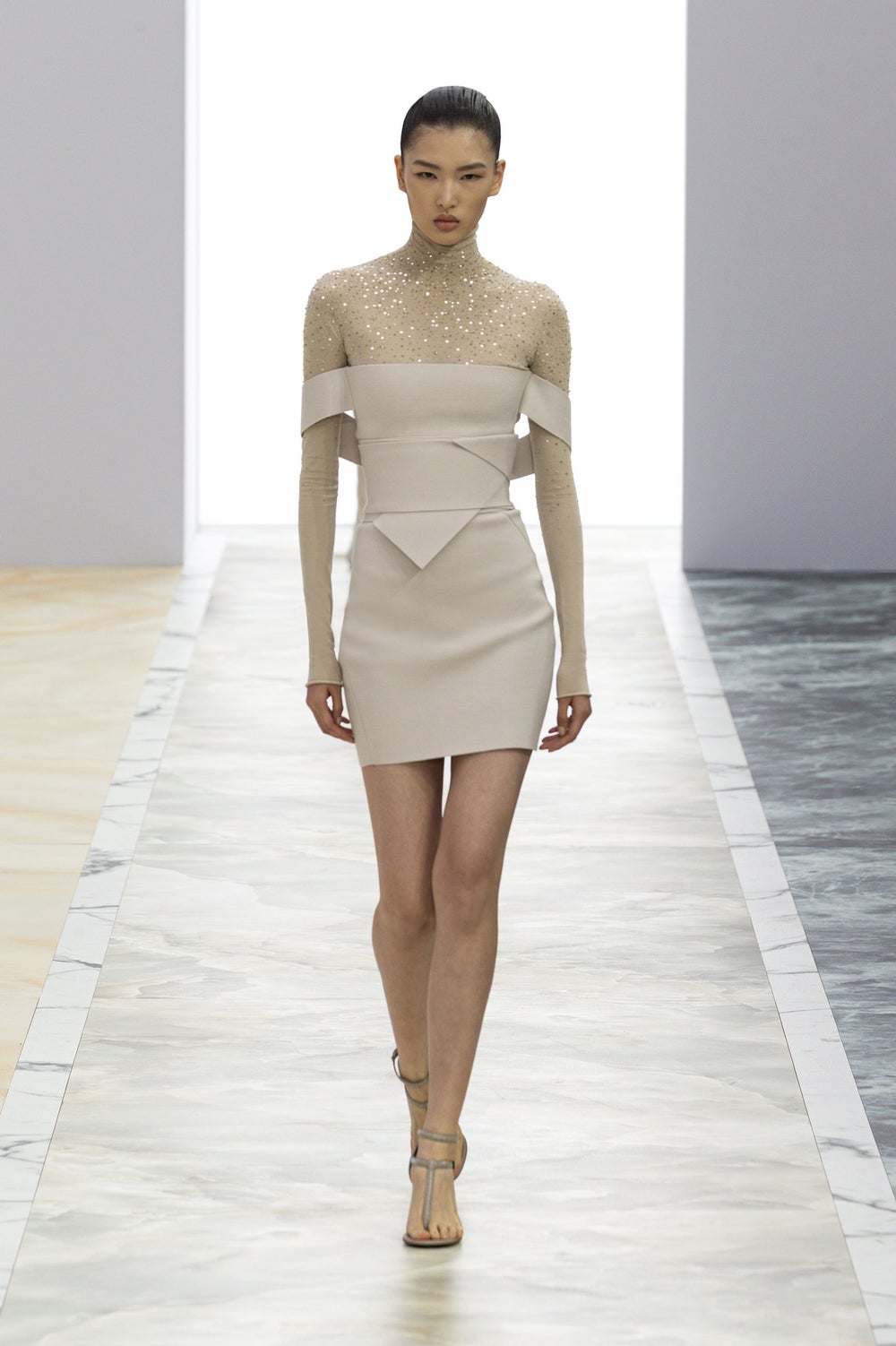 look 13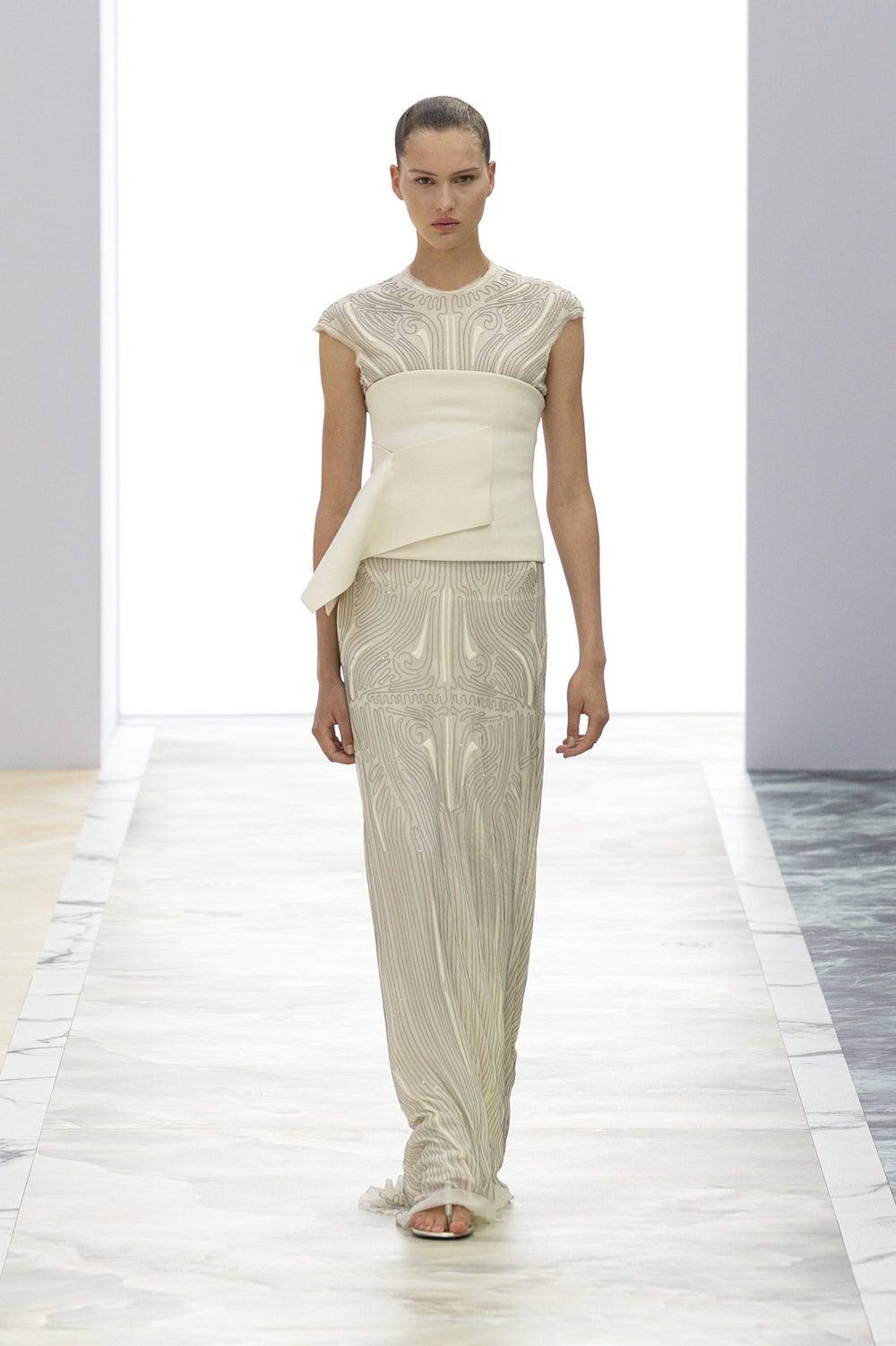 look 14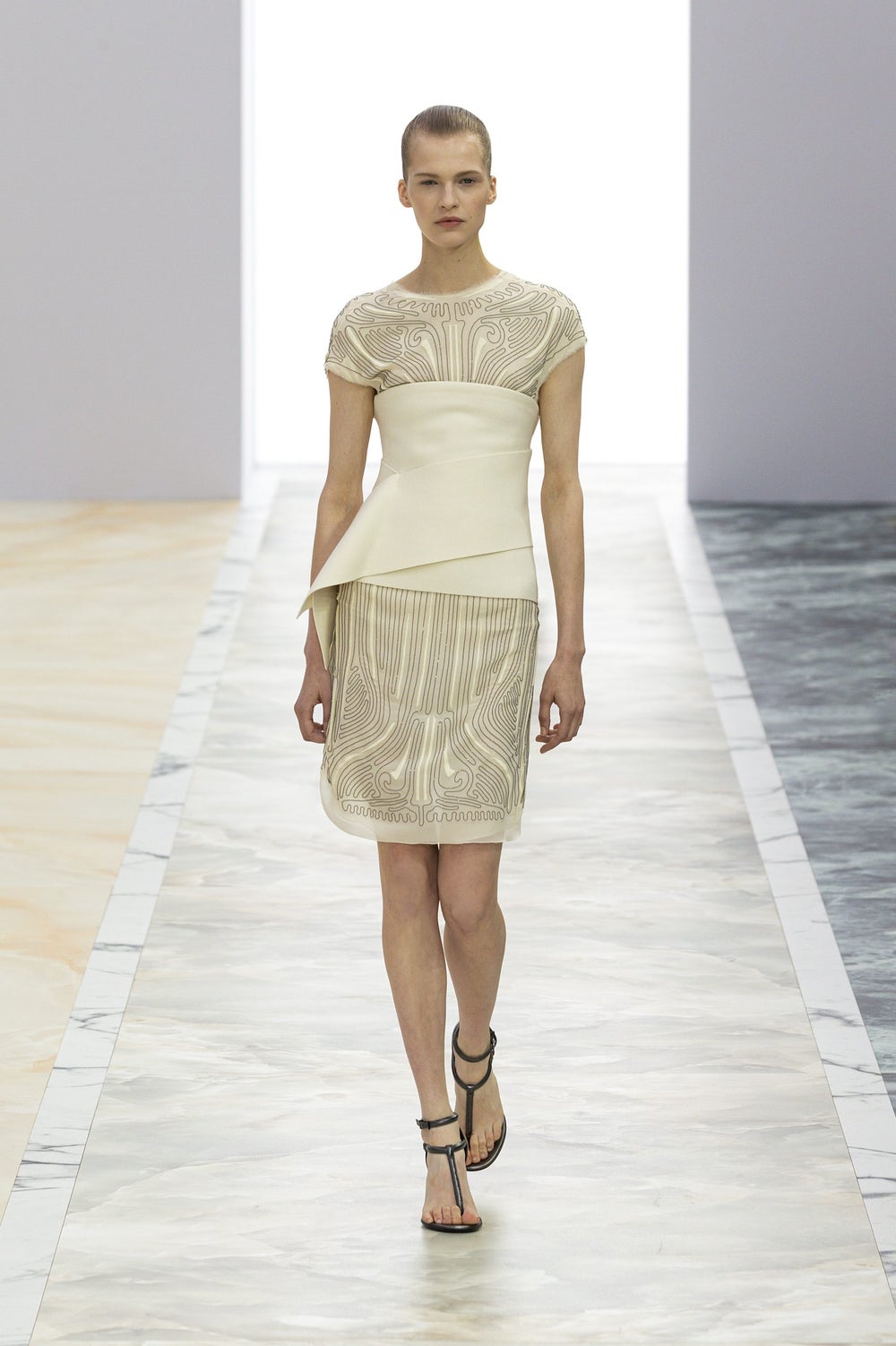 look 15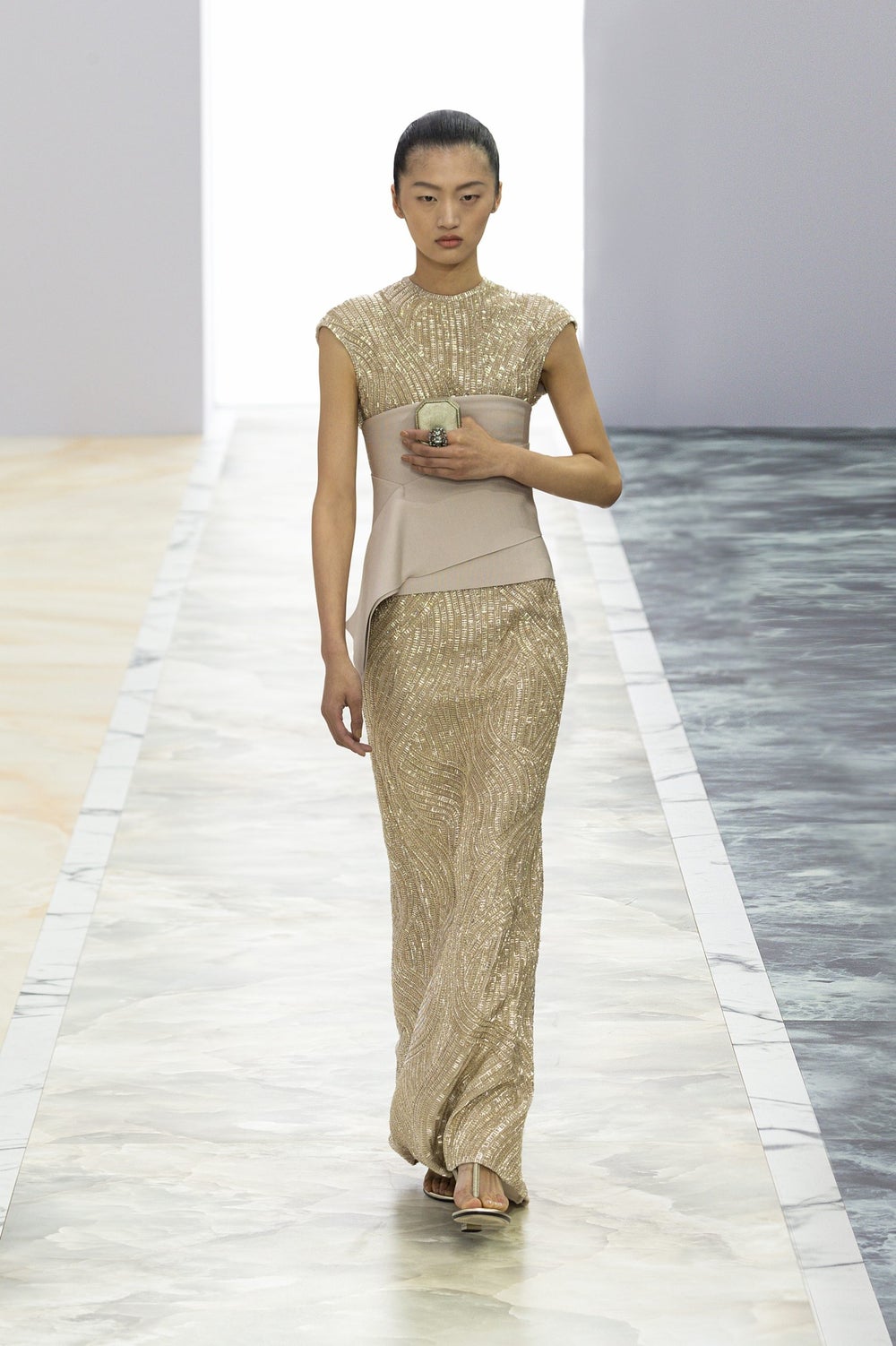 look 16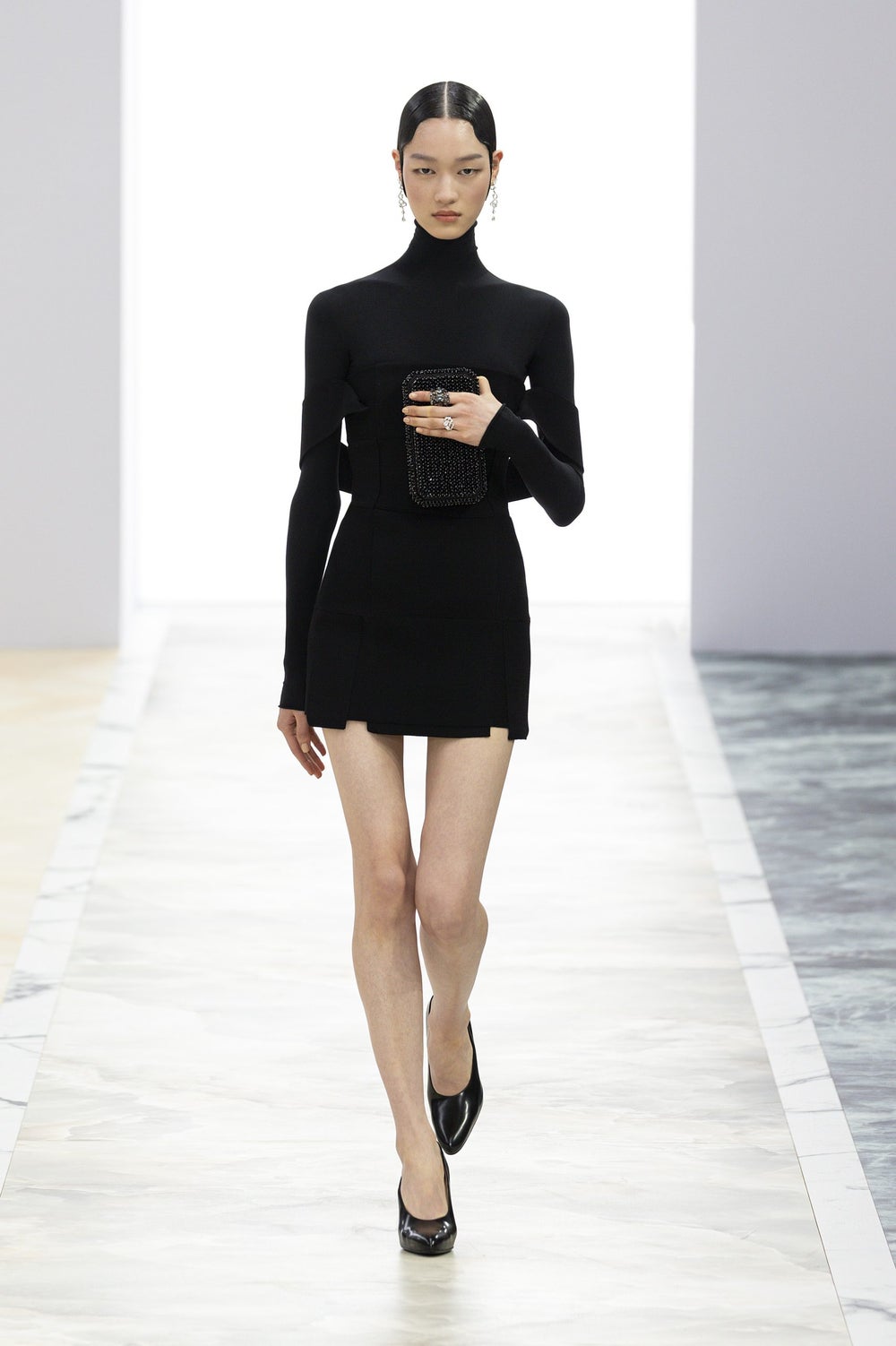 look 17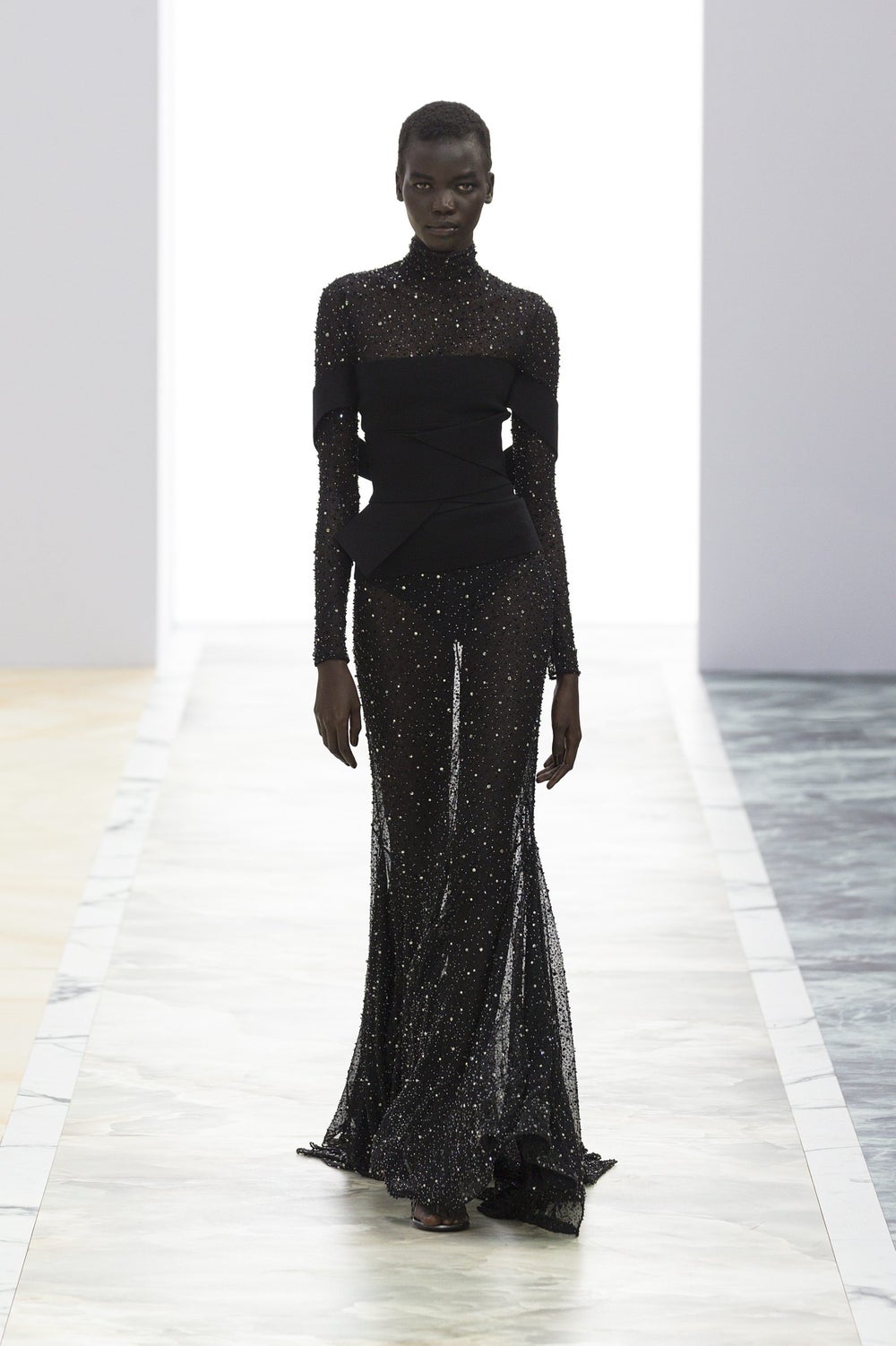 look 18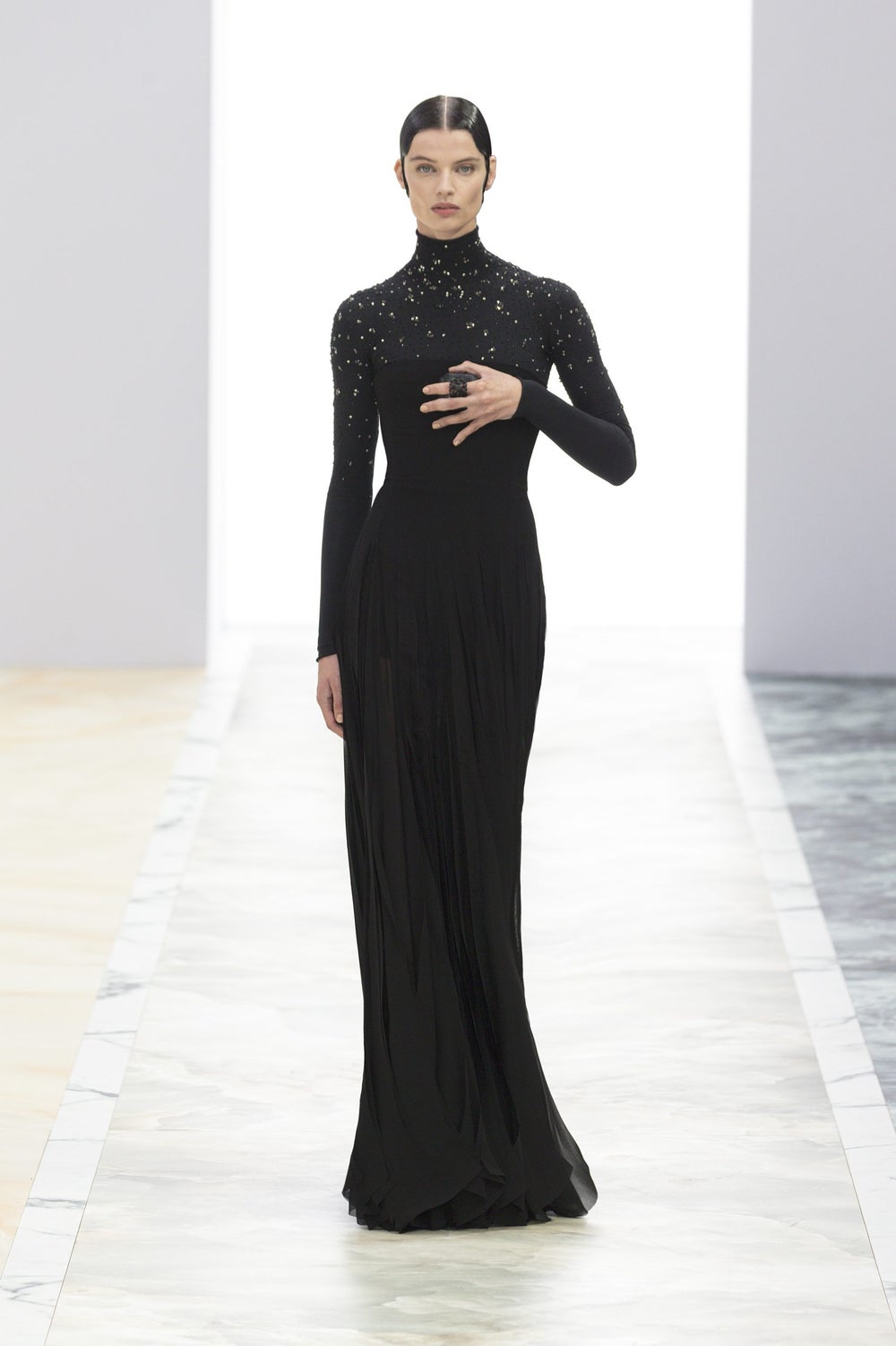 look 19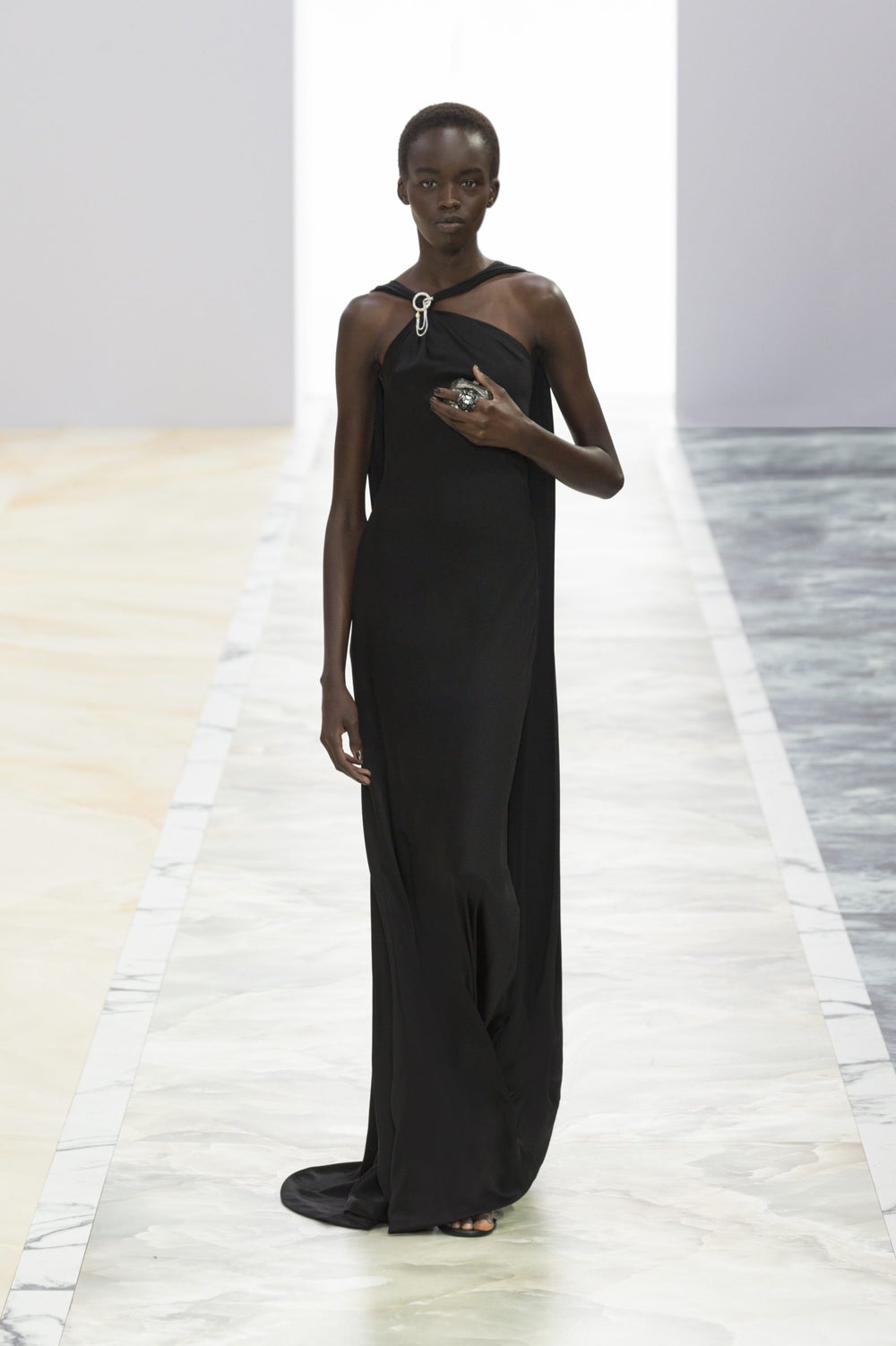 look 20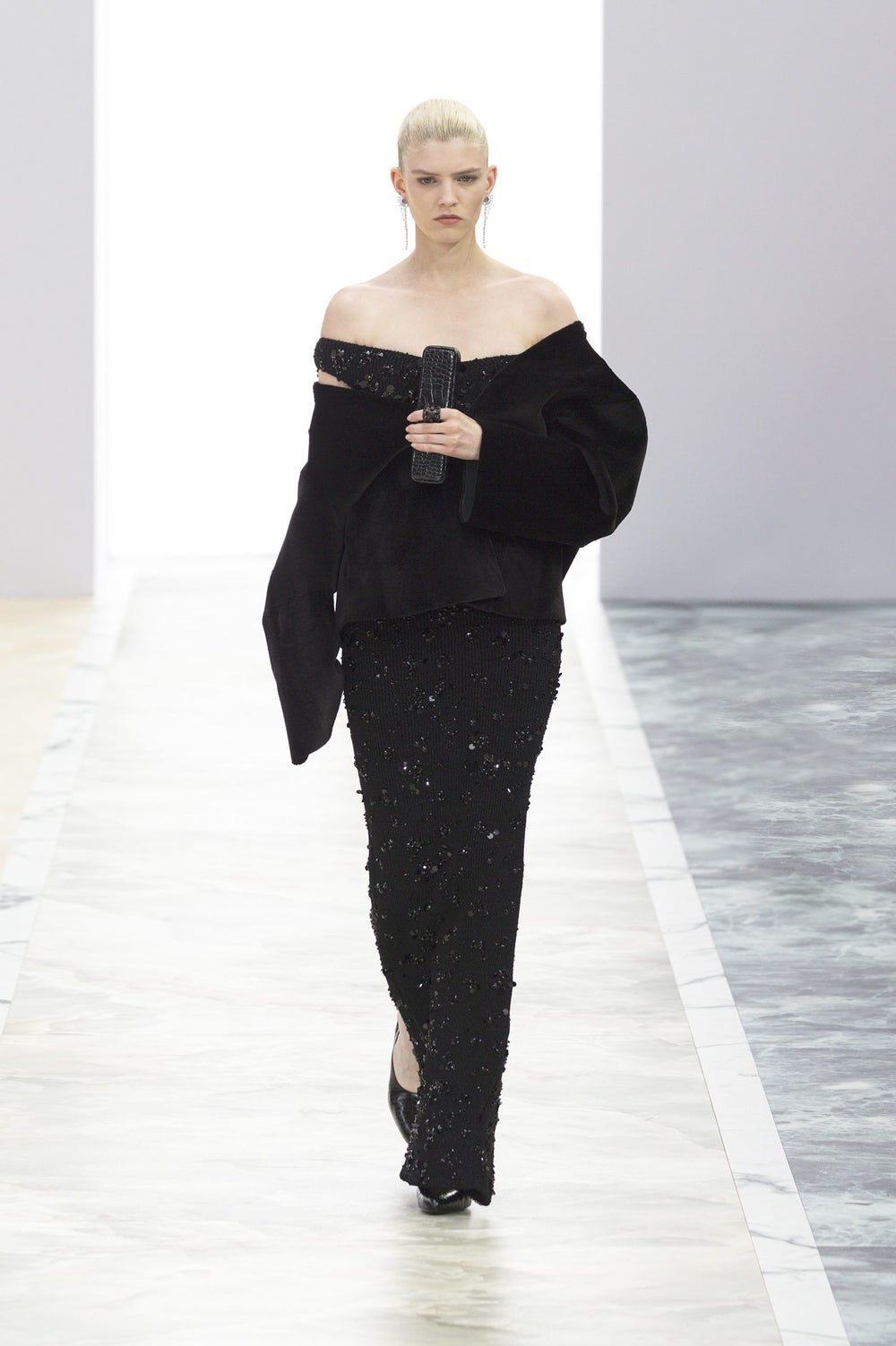 look 21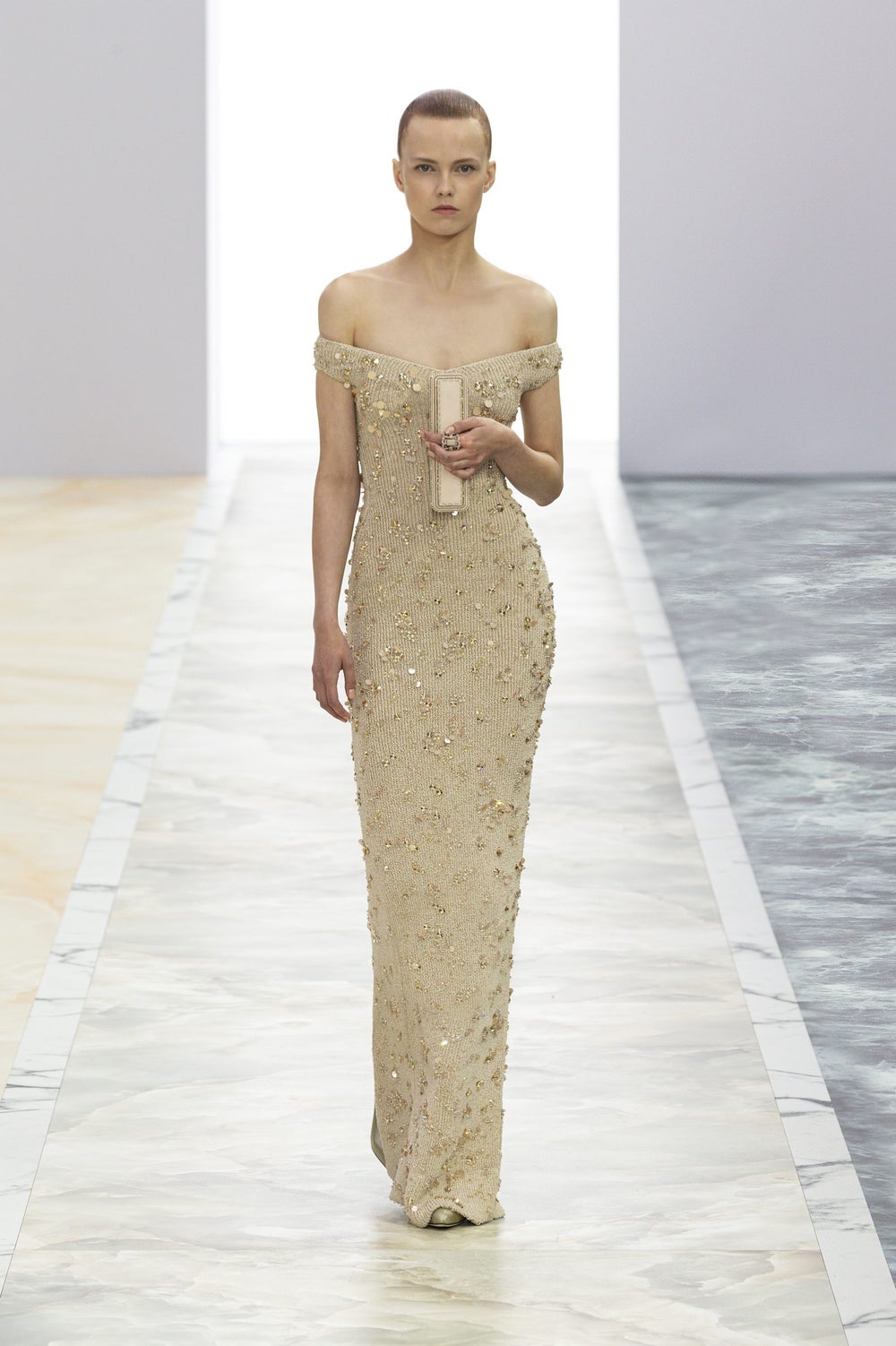 look 22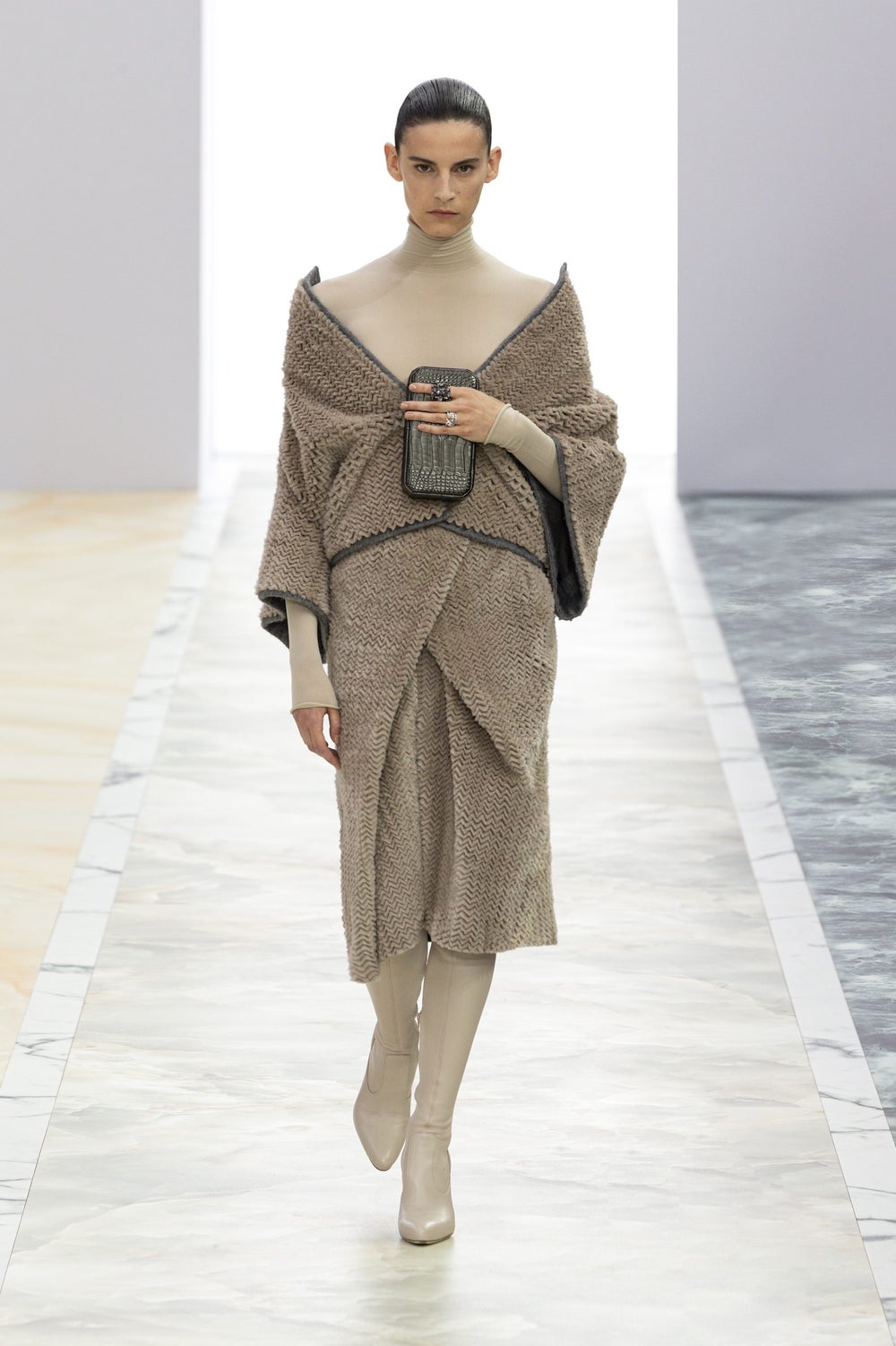 look 23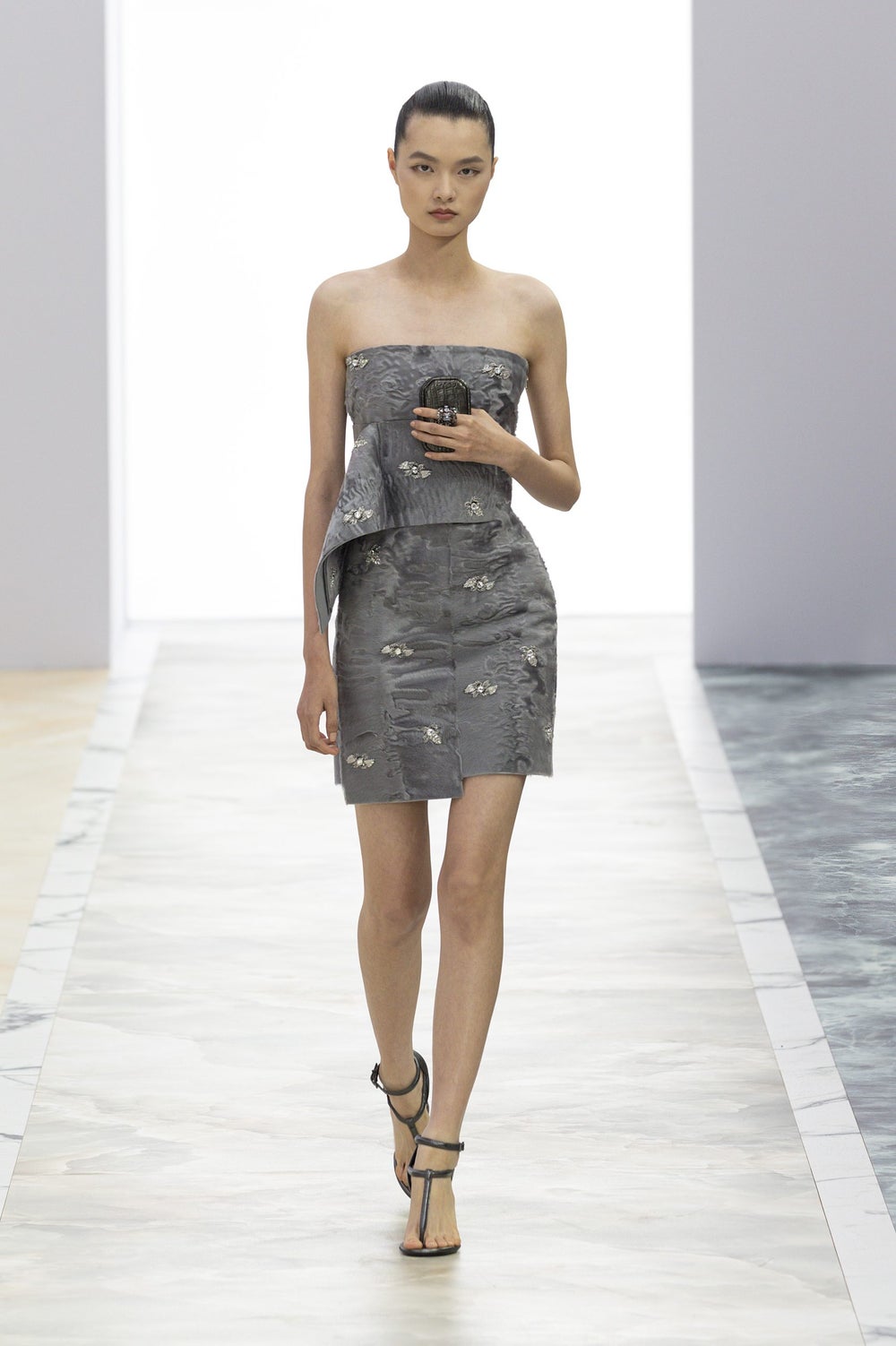 look 24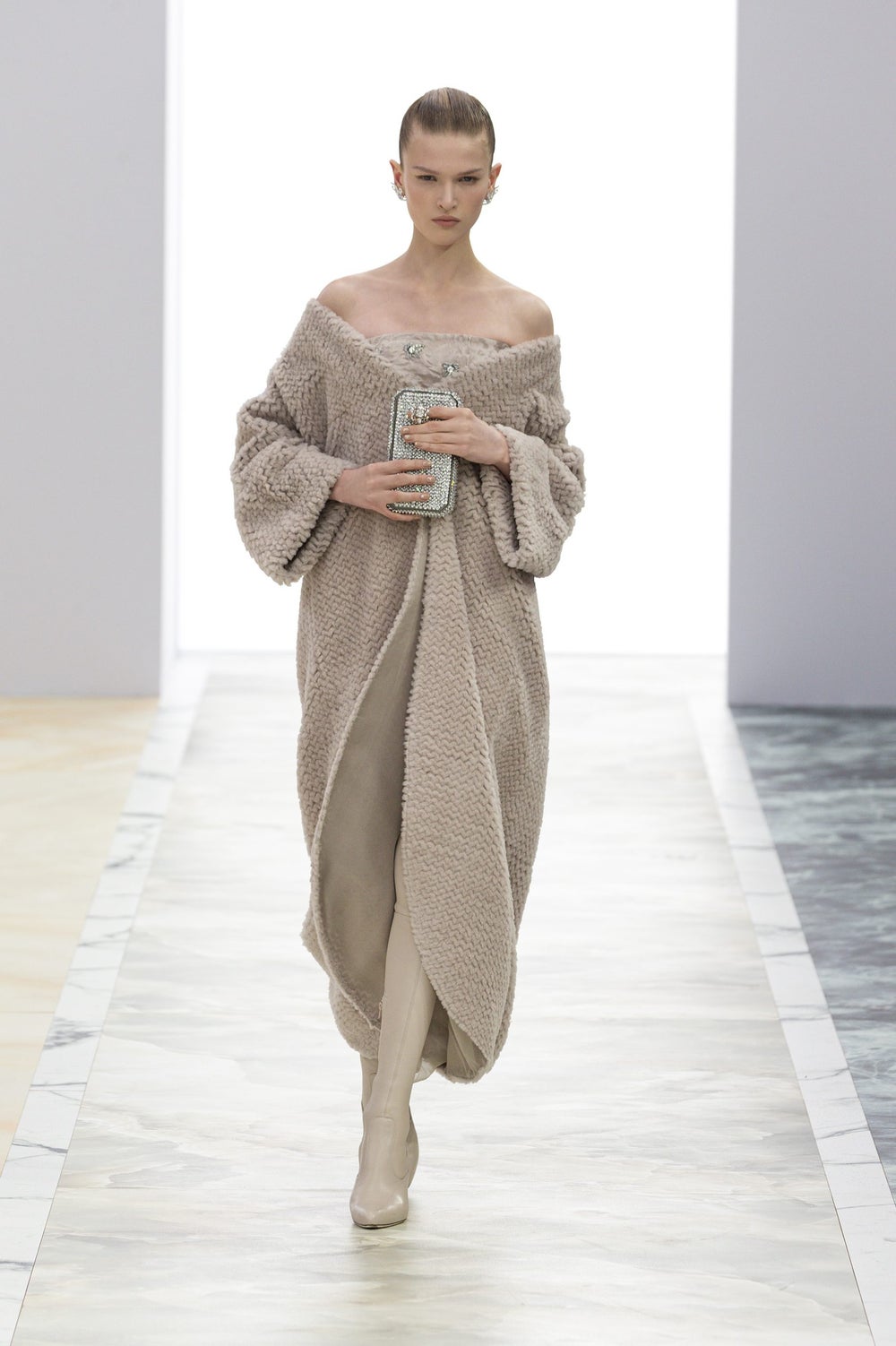 look 25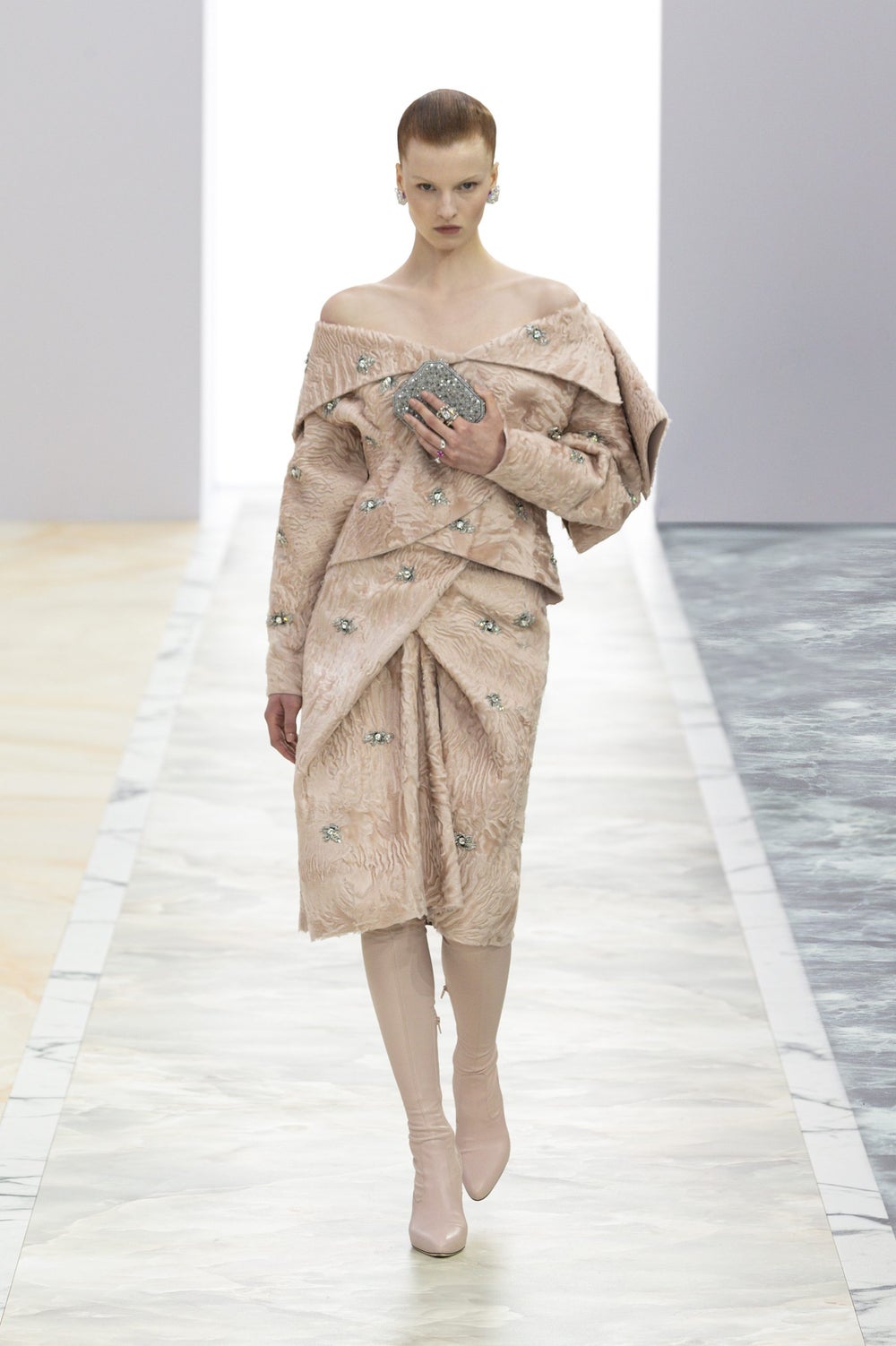 look 26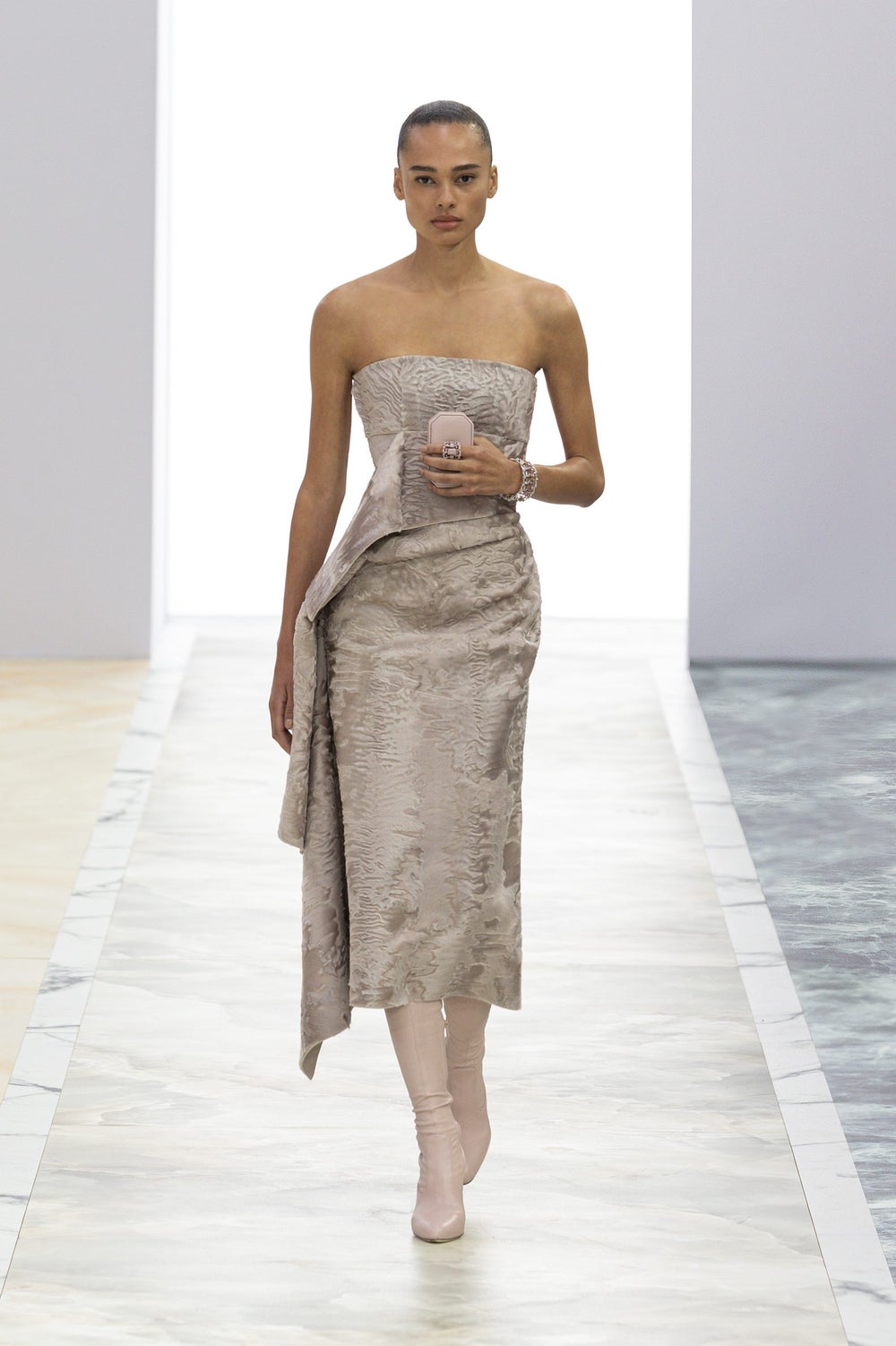 look 27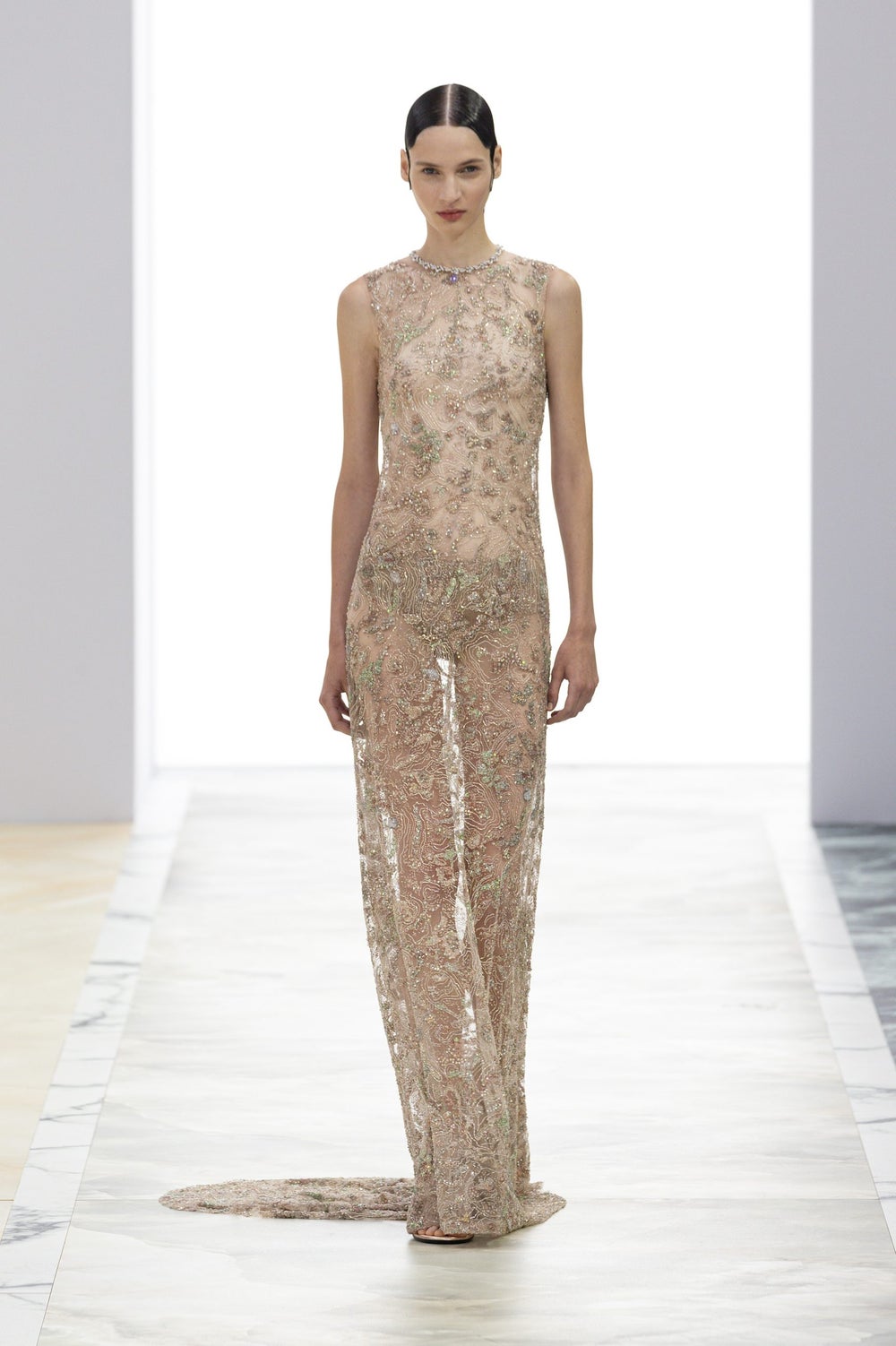 look 28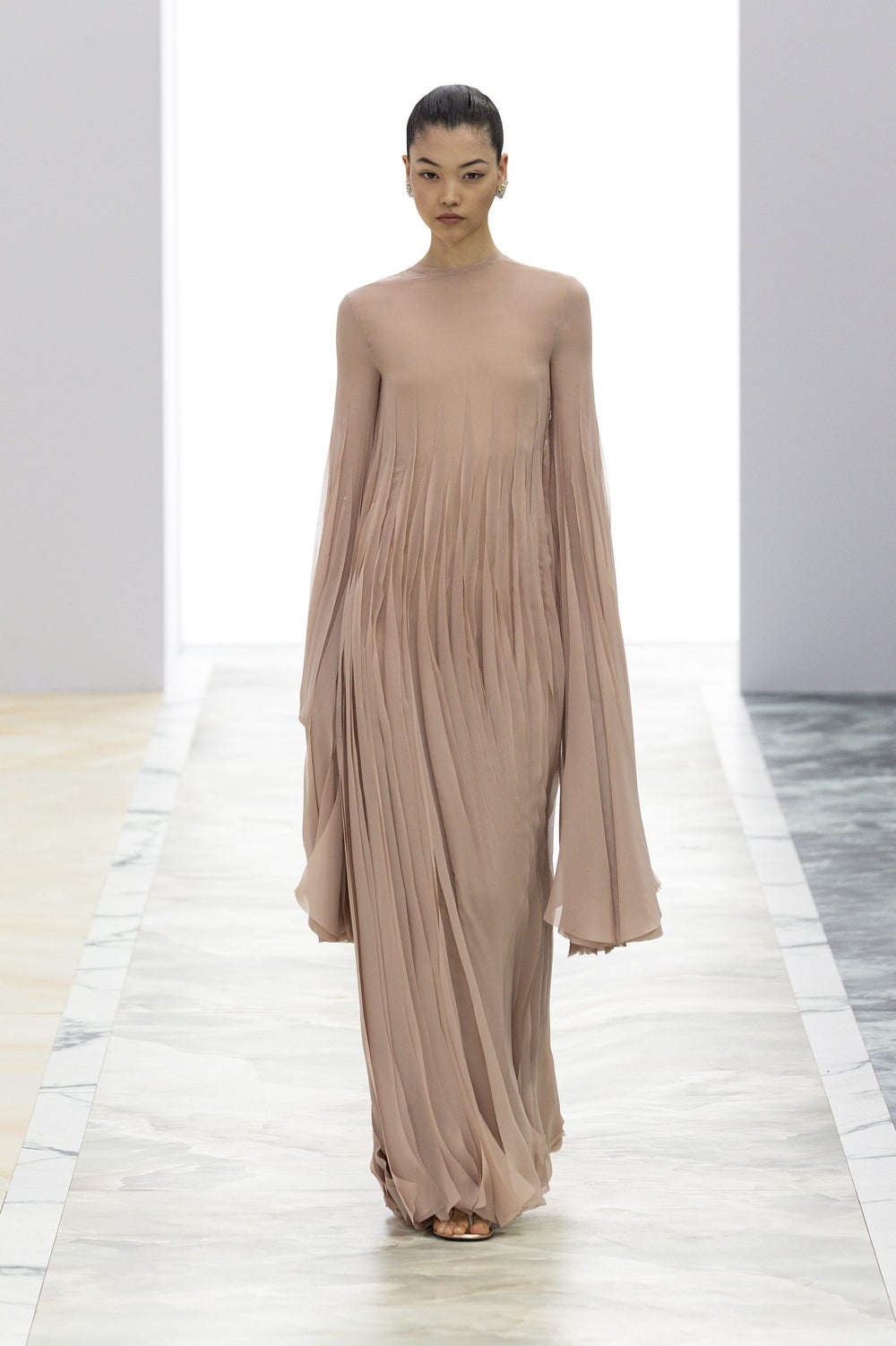 look 29
look 30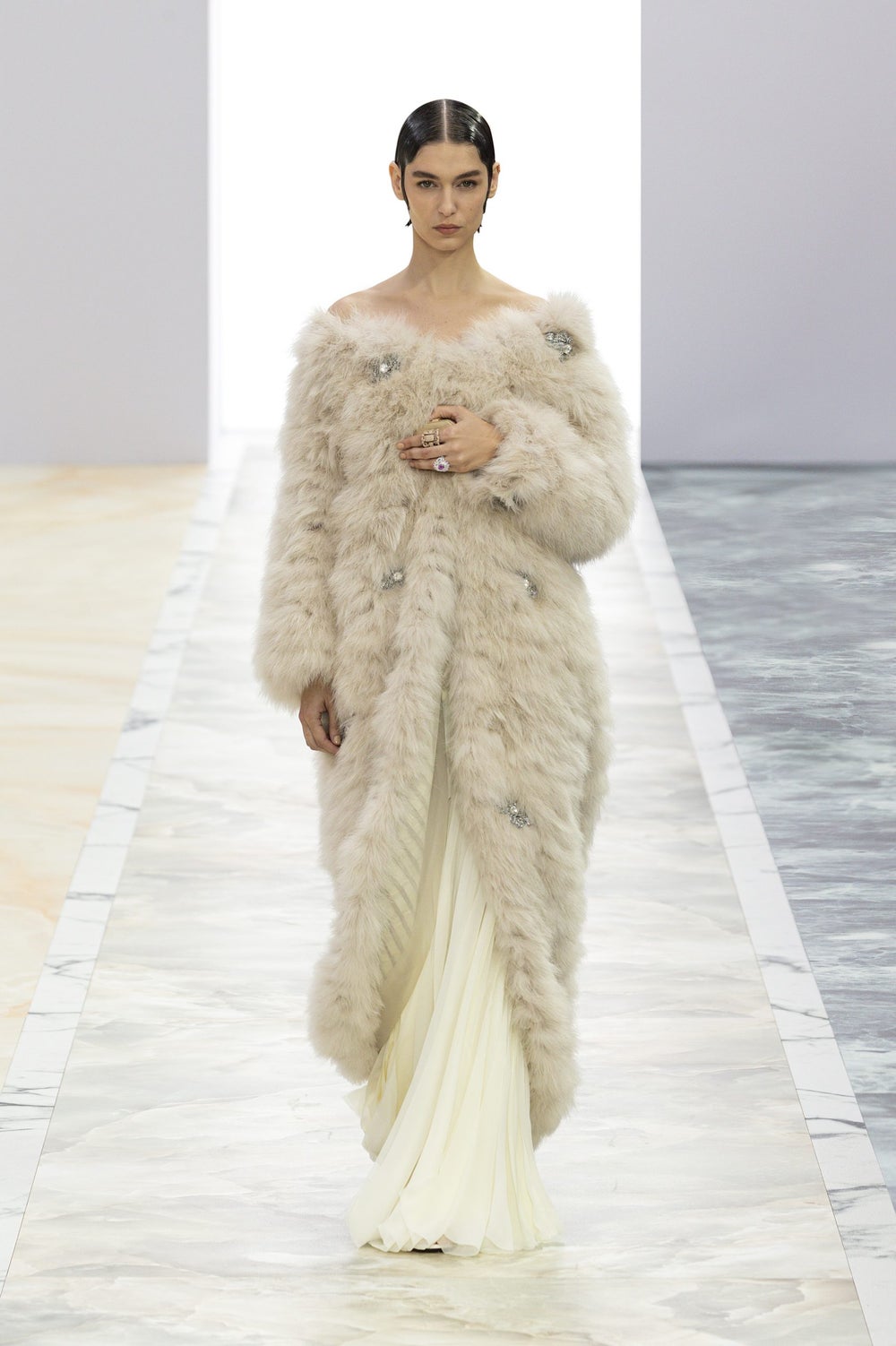 look 31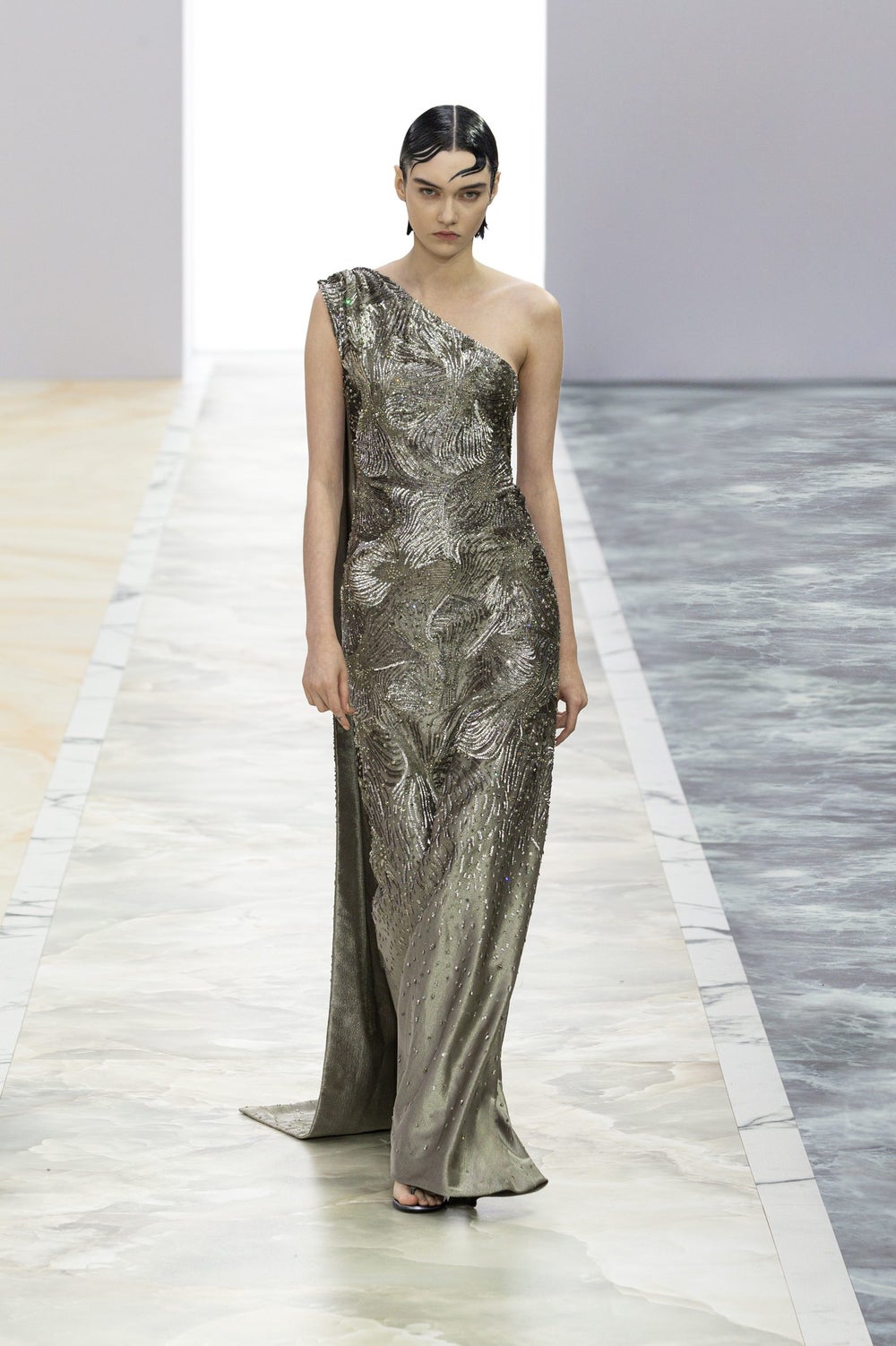 look 32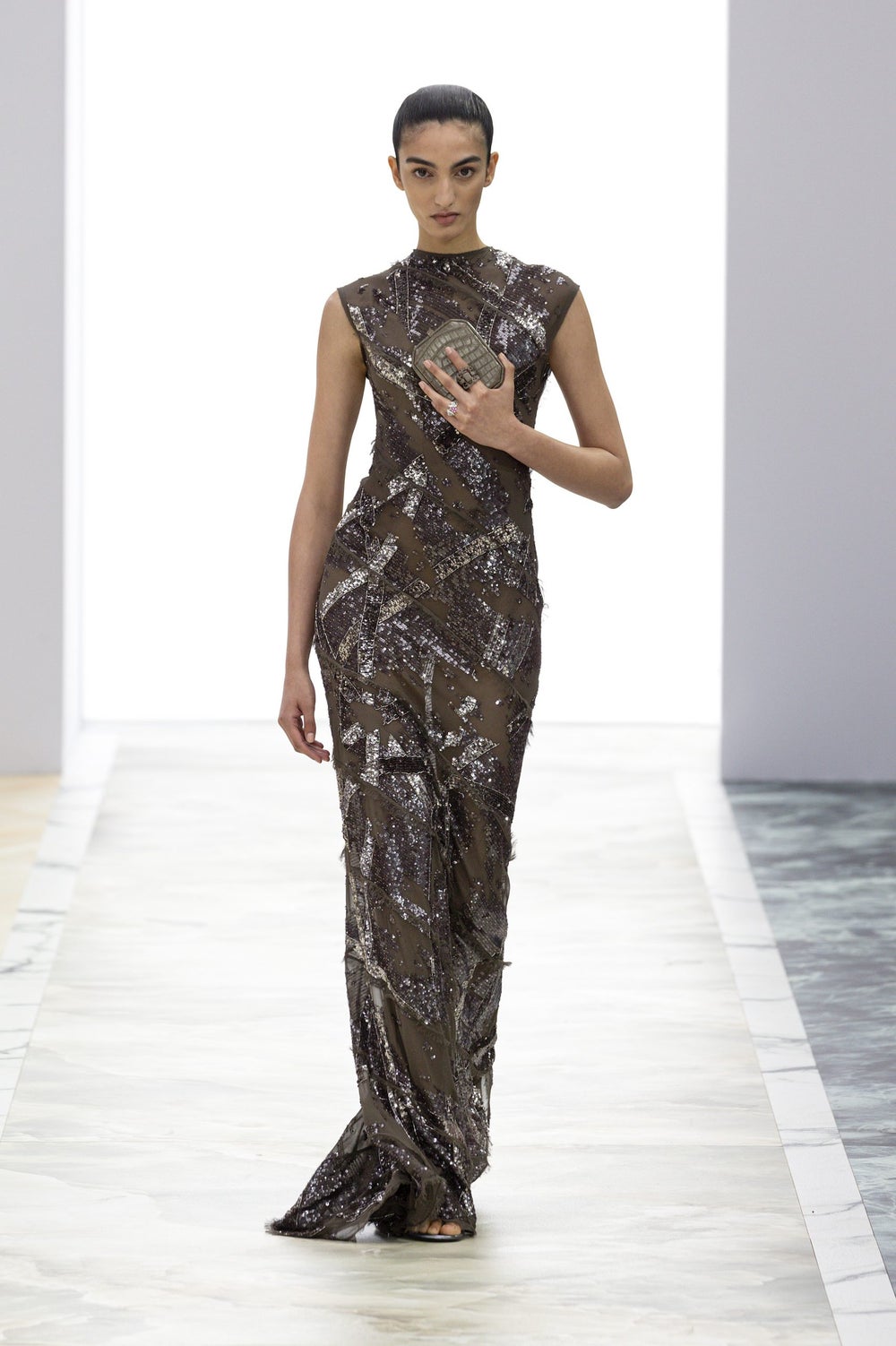 look 33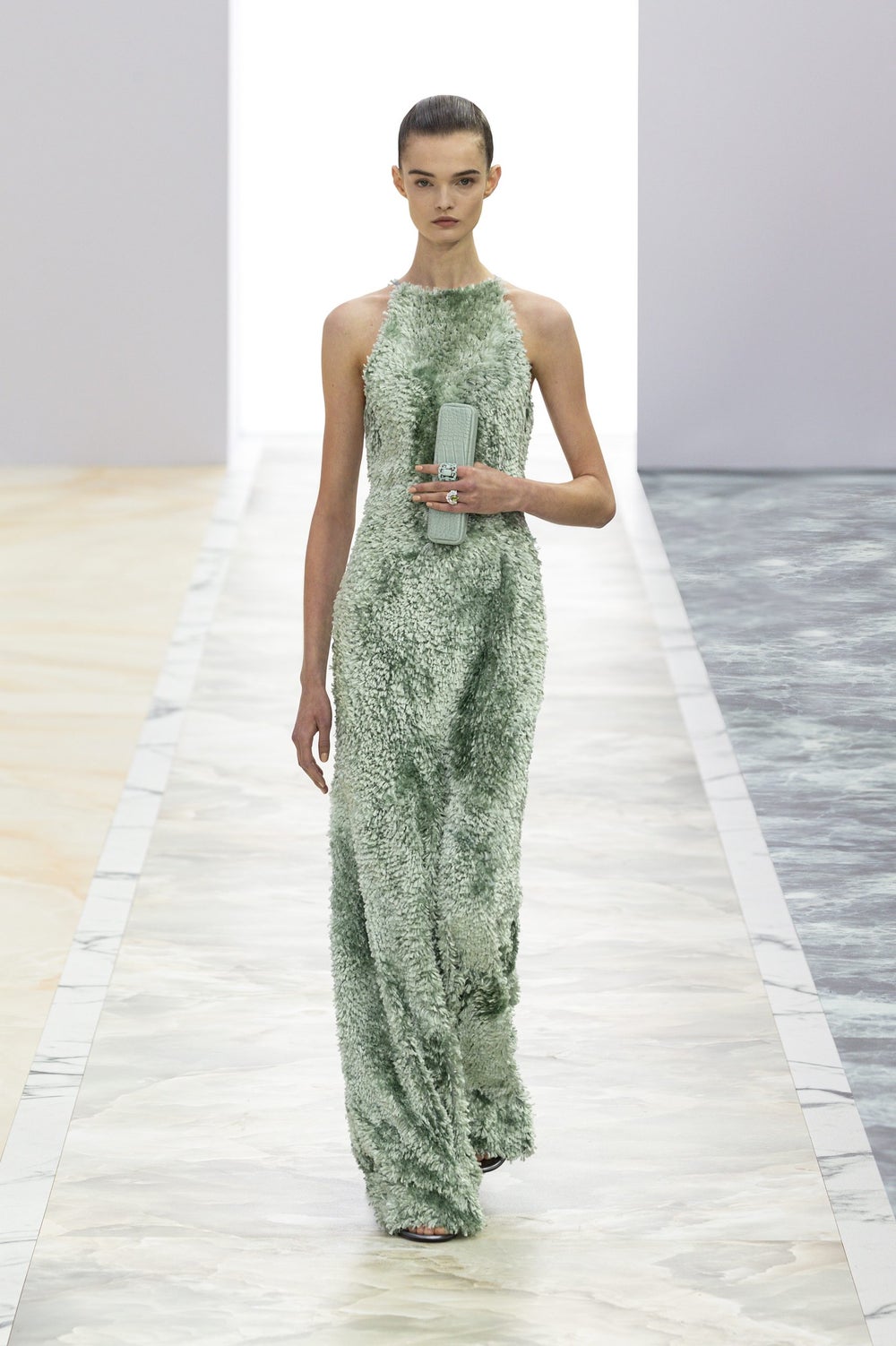 look 34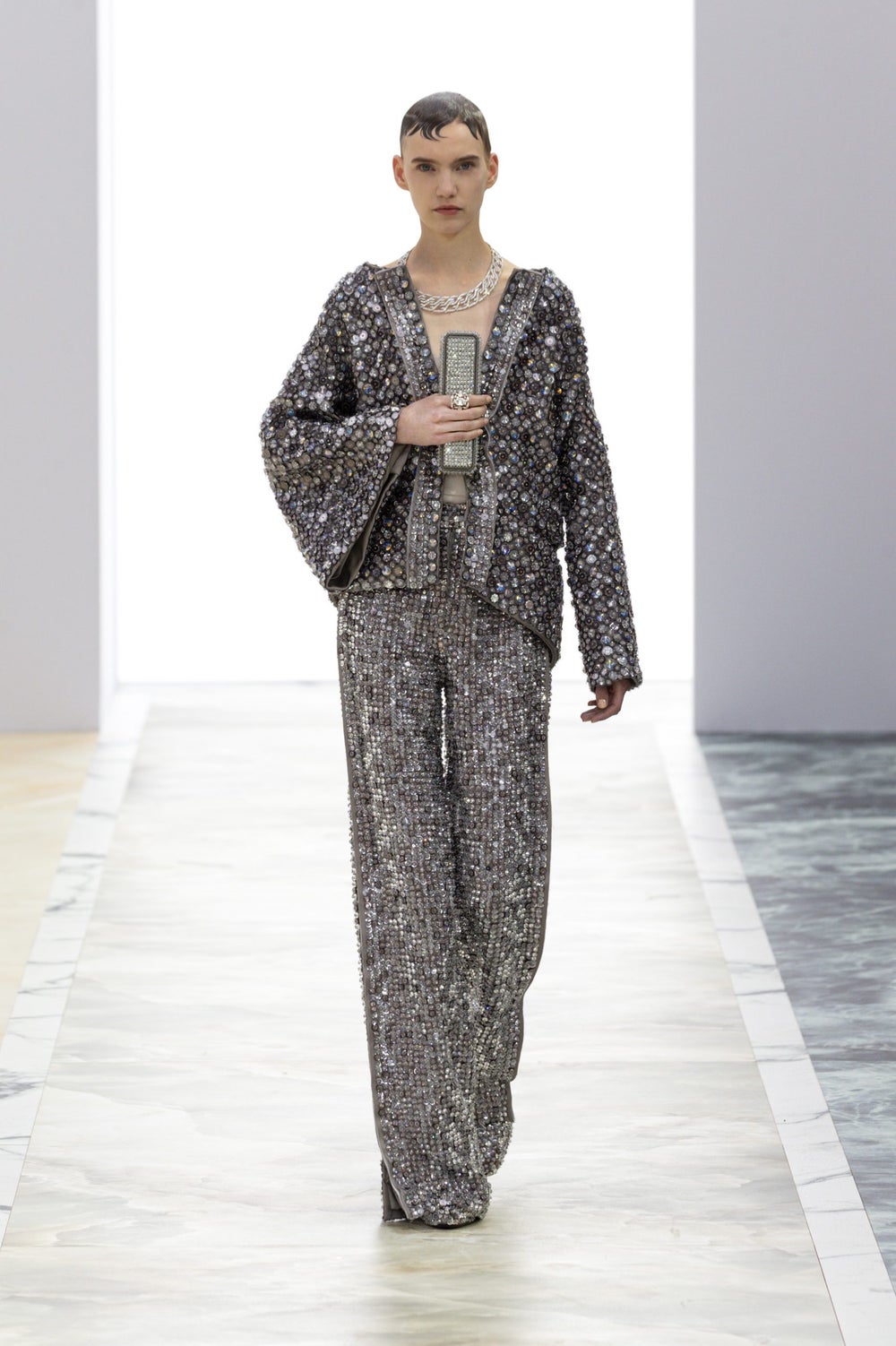 look 35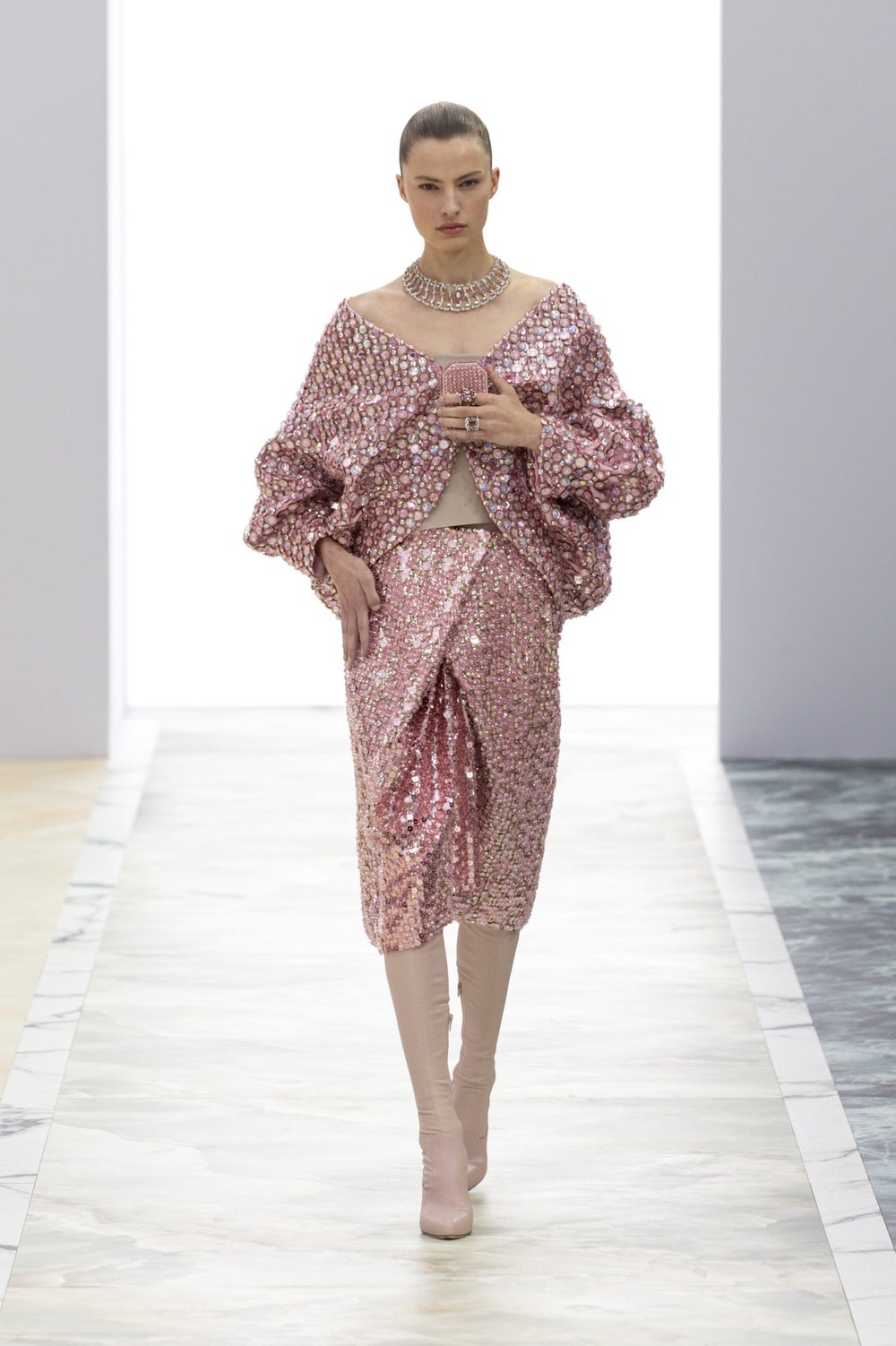 look 36
At Fendi Couture, a harmonious fusion of fluidity, drape, and shape emerges, tethered by the masterful artistry of couture techniques. Guided by the creative vision of Kim Jones, Artistic Director of Fendi Couture and Womenswear, this season's collection unites traditional craftsmanship with a contemporary attitude, exuding an undeniable sense of the present. Inspired by the opulence of Delfina Delettrez Fendi's high jewelry debut, the garments themselves embody the essence of precious adornments, with an alluring play of softness and strength.
Jones and the artisans of the Fendi ateliers embark on a transformative journey, breathing life into couture traditions that are both human and approachable. The garments radiate a weightless grace, embracing an aura of volume, fluidity, and drapery, tailored to effortlessly embrace the wearer. Rejecting ostentatious "costume" and embracing a more yielding sense of empowerment, this collection seeks a supple connection between clothing and body, unveiling flexibility in both form and sensation.
While simplicity remains at the core of this sartorial opus, hidden intricacies lie beneath its surface. Volume, drape, and sculptural shapes unfold through meticulous pattern cutting, often realized with a single seam. This exemplary craftsmanship, a testament to the artisans' virtuosity, is whispered rather than shouted. Silks caress the skin like a second layer, intricate knits drape sinuously, and neoprene-tailored furs and Fendi chevron-feathered shearlings create an interplay of tactile allure. It's not just a spectacle for the eyes, but a tangible reality to be worn and experienced.
FENDI
In a symphony of precision and emotion, Delfina Delettrez Fendi's exquisite high jewelry weaves a symbiotic narrative with the collection. Each one-of-a-kind piece expands upon the couture ensemble, transcending time and speaking the language of the present. Fendi's exceptional white and yellow diamonds harmonize with vibrant hues of green, orange, and pink Padparadscha sapphires and spinels, creating a palette that resonates with timeless elegance. Notably, the collection's pink spinels, showcased in the extraordinary 'Undarum' set, required four decades to amass, their ethereal beauty destined to never grace nature's tapestry again.
The multifaceted nature of this couture collection reaches its zenith through the intricate embroidery techniques that bridge the realms of clothing and jewelry. As models clutch their jewel box minaudières, the atmosphere crescendos, with jewel-like embellishments adorning their visages and intricate layers of tonal paillettes and stones adorning their forms. The grand finale unveils a resplendent rose glow, a testament to 1,200 hours of meticulous handwork, capturing the essence of enchantment and allure.
The haunting strains of Klaus Nomi's 'The Cold Song' form the melodic tapestry for this exquisite presentation. Derived from Henry Purcell's English Baroque original from the 17th Century, the song echoes the emotional depth and precision inherent in both the collection and the art of couture itself. The past becomes the foundation upon which a new wave of elegance and innovation is built, intertwining a resplendent present with an aspirational future.