Fashion Decoded
Forever Chic: A Retrospective Look at the Bohemian Trend
GETTY IMAGES
by Grace Gordon
6-minute read
January 16, 2017
Everything you need to know about the bohemian trend, which has taken over the fashion industry, from where it started to the brands doing it best.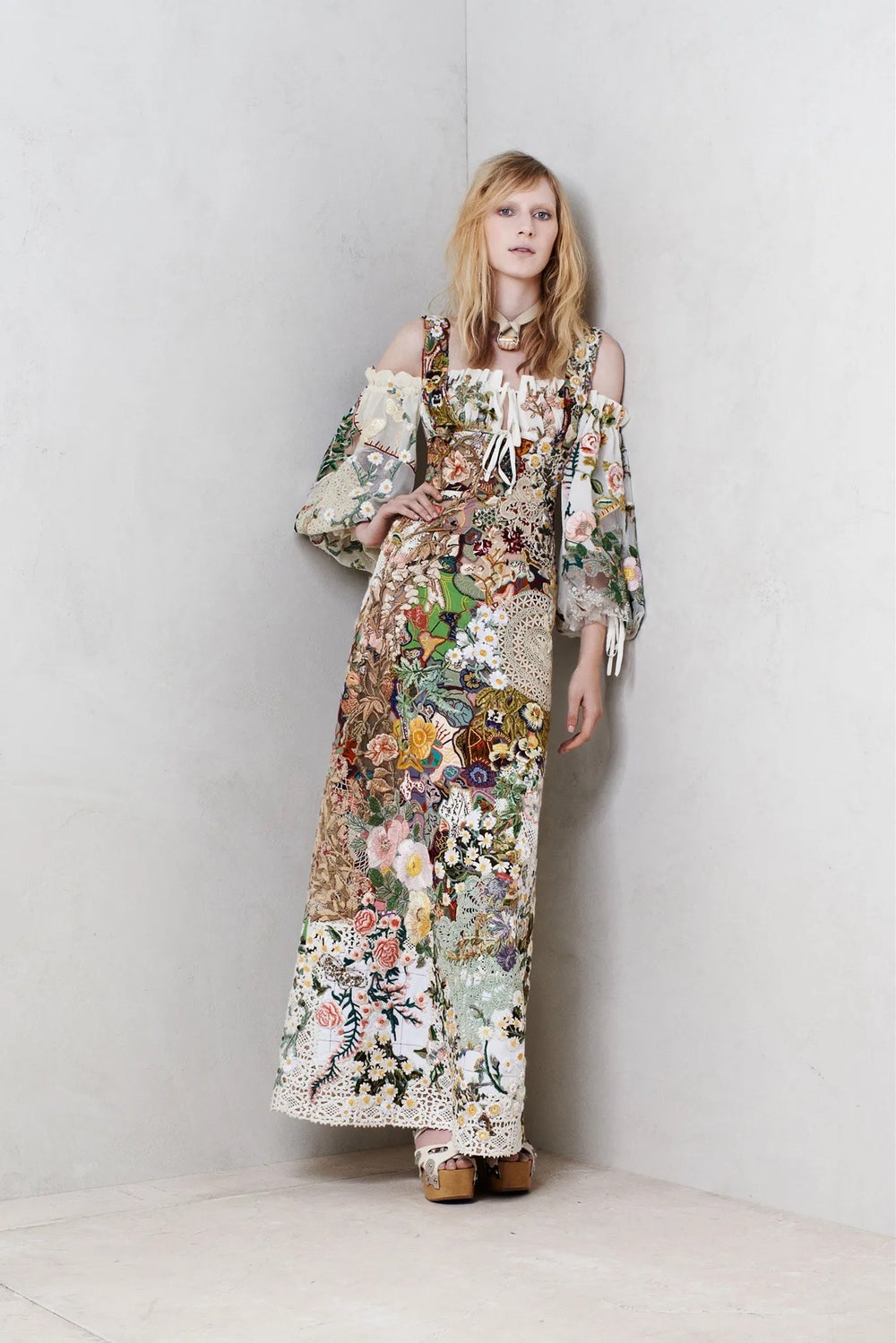 WGSN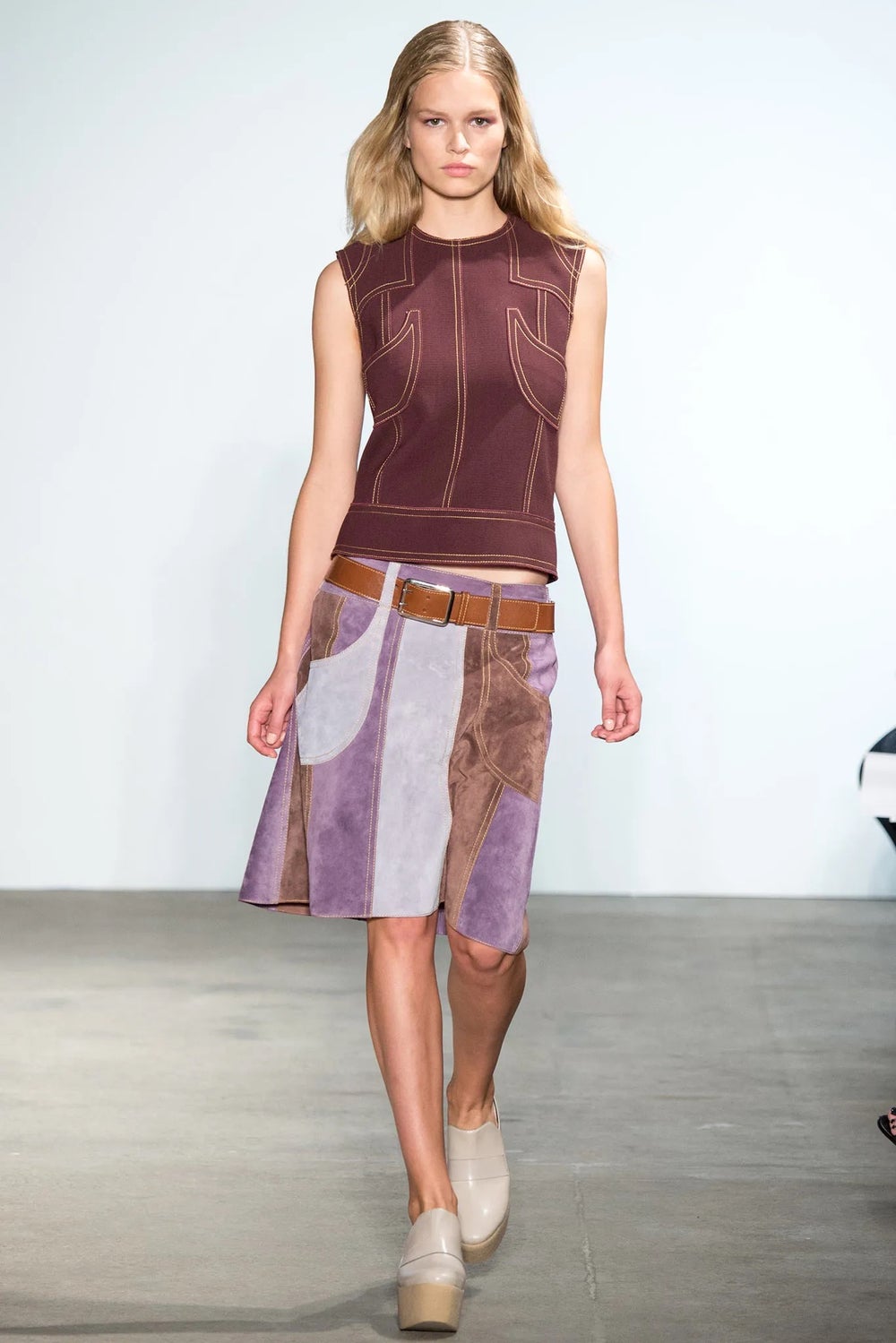 WGSN
Since 2013, the bohemian trend has been on the rise. It has cycled through fashion many times before, but the nouveau-bohemian styles seen on the runway at Diane Von Furstenberg (Fall/Winter 2013), Alexander McQueen (Resort 2014), Derek Lam (Spring/Summer 2015), and more recently Roberto Cavalli (Fall/Winter 2016) indicate that the trend is more technically advanced than ever before. Instead of repeating the same line-up of flared denim, peasant blouses, and decorative sandals, fashion designers have dramatically increased the embellishment, craftsmanship, and material quality of their output, making nouveau-bohemia one of the most enticing trends of this year.
Case in point? For the fall/winter season, Elie Saab produced a gorgeous, goth-meets-hippie collection that was elaborately embroidered and patchworked together with bespoke lace. Meanwhile, Chloé's haute hippies made a rainbow-striped splash in the street style world and Erdem was busy making made old-fashioned bohemia new again by using plush velvets and raffia textures.Since I see the trend come back so often in fashion, I'm curious as to where it came from and where it's going as it eventually morphs in the hands of future designers.
As for its past, bohemianism extends back as far back as 1862, when the Westminster Review illustrated it as "simply an artist or littérateur who, consciously or unconsciously, secedes from conventionality in life and in art". Inspired by his muse Jane Morris, it was the painter Dante Gabriel Rossetti, founder of the Pre-Raphaelite movement, who seceded from conventionality in art when he began painting painfully beautiful women in loose, flowing clothes with relaxed hairstyles. The painting 'Prosperine', pictured above, demonstrates Rossetti's newfound aesthetic in a striking way.
Women like Effie Millais would adorn themselves with flowers, even at the breakfast table, to the initial scorn of high society. Queen Victoria's daughter Princess Louise made a statement demanding "rational dress", arguing against the stiff hoops and corsets that constricted the body and made movement impractical. Soon, the fashions of the time began to accept relaxed garb into mainstream society – and bohemian style was officially born.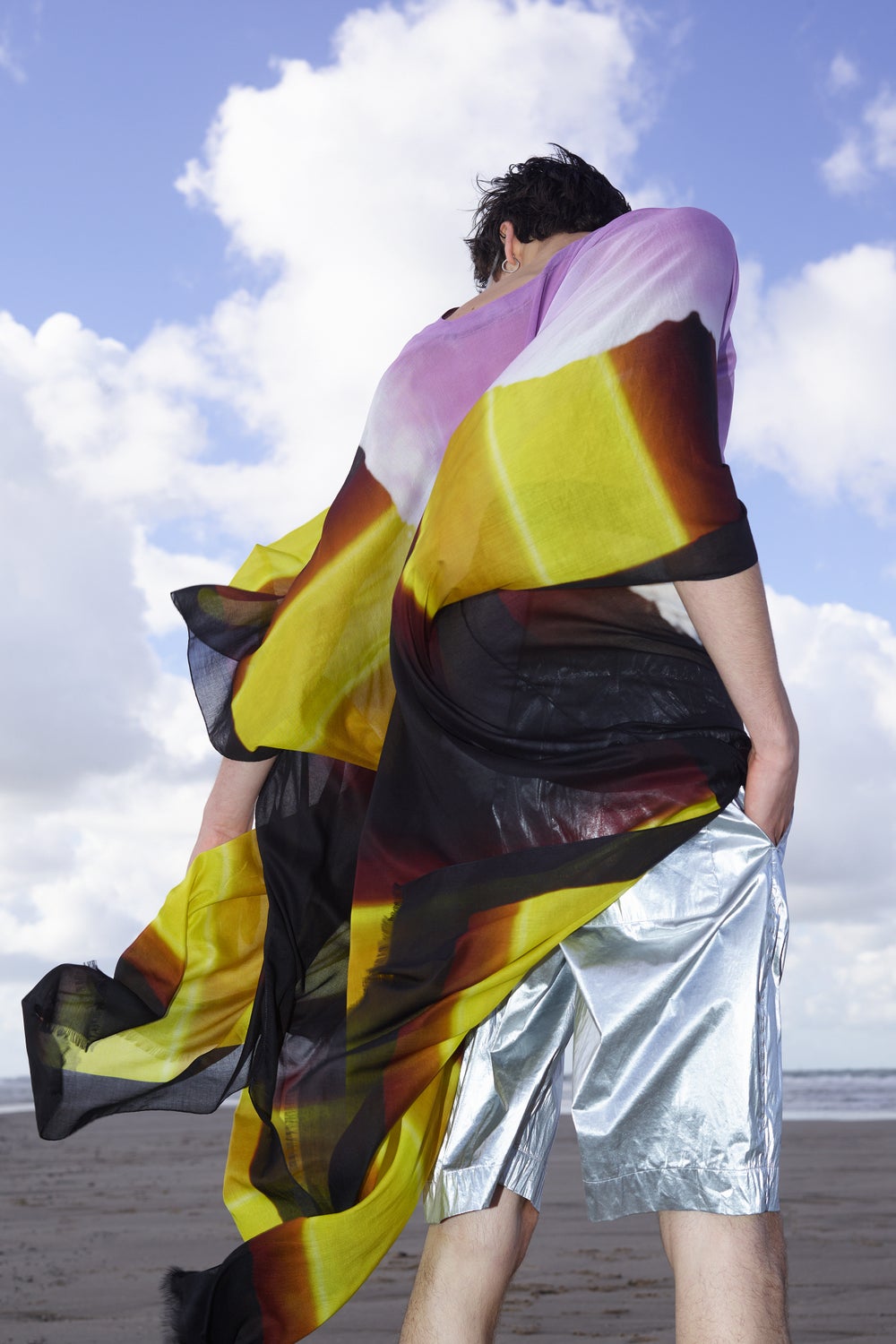 DRIES VAN NOTEN
Since bohemia began, it has experienced many phases. Its earliest era was personified by the "Dorelia Look" that was named after Dorothy "Dorelia" McNeill, who wore a "tight fitting, hand-sewn, canary coloured bodice above a dark gathered flowing skirt, and her hair very black and gleaming, emphasiz[ing] the long silver earrings which were her only adornment". The 1920s saw bohemianism undergo a "Jazz Age" makeover, complete with bobbed hair and the occasional trouser. Everyone suffered through the lean years of war with rationed materials, so bohemianism became the second-hand or recycled-style movement.
As the world opened up and globalization began its long march to parts previously unknown, both the jetset and the hippies began to explore other cultures, which led to the inclusion of Middle Eastern kaftans, Japanese kimonos, Indian salwar kameez, exotic Hungarian embroidery, and African ikat prints in the bohemian styles popular during the 1960s and 1970s. It's my personal belief that bohemian style cycles back into fashion during times of cultural upheaval, with people finding themselves torn between rebellion and conformity. Fashion is intimately connected to identity, so bohemianism reflects the mindset of people who are searching for an alternative to the "norm" in an effort to individualize themselves. The irony is that in becoming a dominant fashion trend, bohemian style then becomes the norm.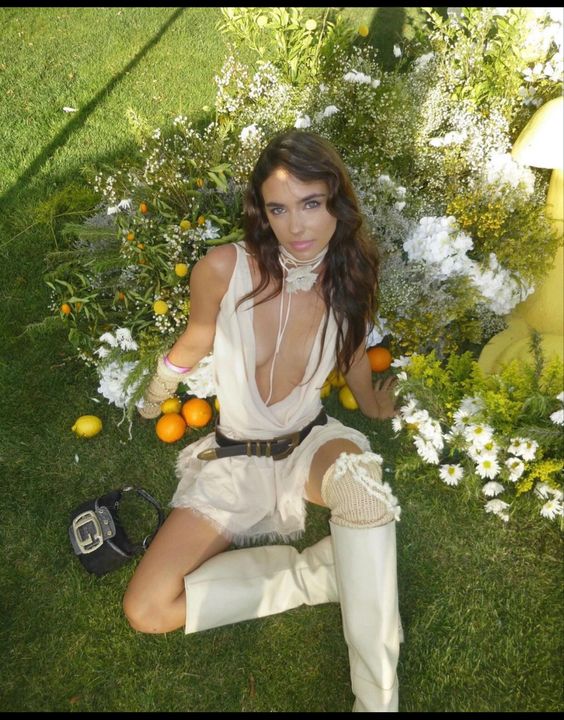 Nouveau-bohemia, as defined by recent trends established since 2013, also coincides with a rising demand for comfort. Women everywhere traded their body-con dresses for lace-front gypset tops, slouchy jumpsuits, and gleaming magpie midi skirts. Designers like Gucci and Valentino have reached further back toward the Victorian period for inspiration and, in turn, have been developing some of the most majestically crafted collections the fashion industry has ever seen. Gucci, in particular, has been adept at weaving counterculture into its presentations, relying, for example, on contributions from graffiti artists like Gucci Ghost.
On the fast fashion end, retail giants like Zara and H&M demonstrate a range of trend spectrums and have kept up with the demand for the bohemian aesthetic by releasing inexpensive kaftans, strappy sandals, and embroidered off-shoulder peasant blouses by the armload. Since bohemian style is such a broad category, it involves everything from early 20th century "gypsy" clothes and Stevie Nicks' witchy garb to the embroidered, flower child-esque sundresses of Woodstock.
And when it comes to the digital sphere, bohemianism is still the trend. One look at Instagram's top #OOTD of the year so far – which features singer Victoria Justice in boho-printed trousers, beaded necklaces, and a 1970s-inspired floppy hat – only proves this. Although the original bohemians were forged both out of necessity (read: poverty due to starving-artist status) and rebellion against societal norms, there is no longer a conscious message behind the trend.
Nouveau-bohemia, with its rich details, is popping up on the red carpet, in street-style snaps around social media, and on your favorite celebrities at Coachella. While its prevalence cannot be denied, few women are turning to the bohemian trend in order to make a self-declarative statement of identity. If anything, they are wearing the trend in order to assimilate into the year's dominant look. The positive caveat here is that bohemian styles happen to be in sync with the kind of relaxed, wearable silhouettes that the modern woman favors and, as such, the trend is welcome in wardrobes around the world.
But fashion is fickle; it never stays in one place for too long. Already, trend analysis reports are emerging that point to a rise in the psychedelic trend, particularly a facet of psychedelia that WGSN dubs "psychotropical". This blends natural flora and fauna prints with surreal pattern compositions, rainbow-saturated palettes, and technical fabrics. Fans of DSquared2, Manish Arora, Mara Hoffman, and Discount Universe are a step ahead when it comes to anticipating the psychotropical micro trend. Psychedelia itself is surging in more industries than just fashion, with the art world pushing the profiles of J. McKeehen and Mike Perry.
Meanwhile, Kriss Kyle has collaborated with Red Bull to create the Kaleidoscope bike park, which allows bike enthusiasts to peddle on moving ramps that are suspended in midair while a "trippy" BMX video plays. Even mainstream acts like Coldplay and Adele are infusing their music videos with tinges of psych visuals, while makeup brands like Urban Decay are producing special release Alice in Wonderland-themed palettes. Where bohemianism has moved away from the experience of actual being la boheme, psychedelia is immersive and experience-based. While rising psychedelia-themed trends don't necessarily replace the nouveau-bohemian movement, it can be seen as a natural extension of it. I guess that's why they call fashion cyclical.