Milan Fashion Week
Gucci Explores Multiplicity and Reproduction in a Twinning Spring/Summer 2023 Show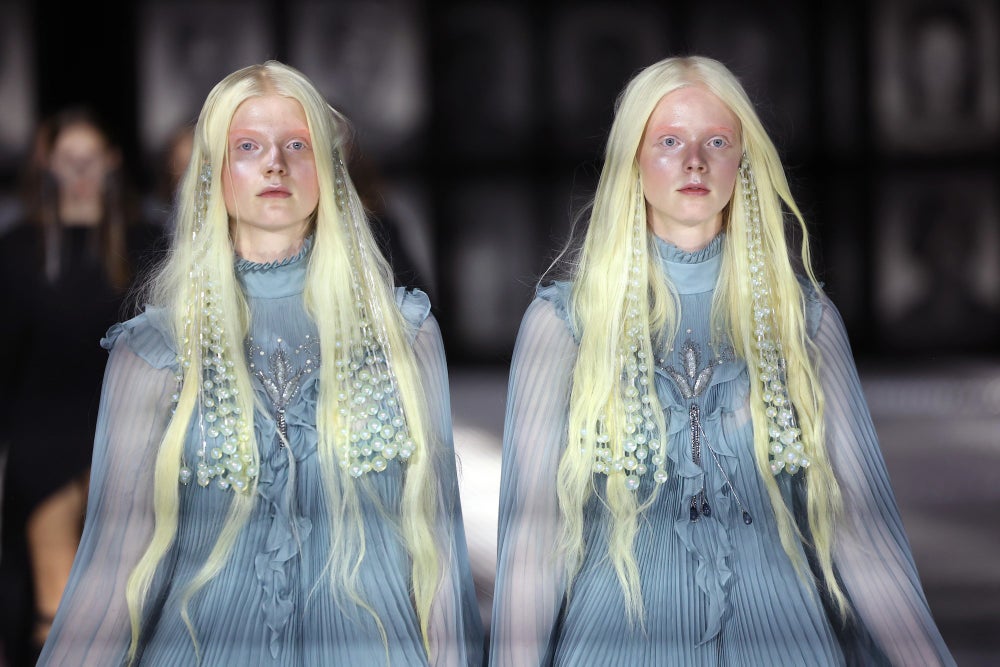 by Grace Gordon
4-minute read
September 24, 2022
Gucci Explores Multiplicity and Reproduction in a Twinning Spring/Summer 2023 Show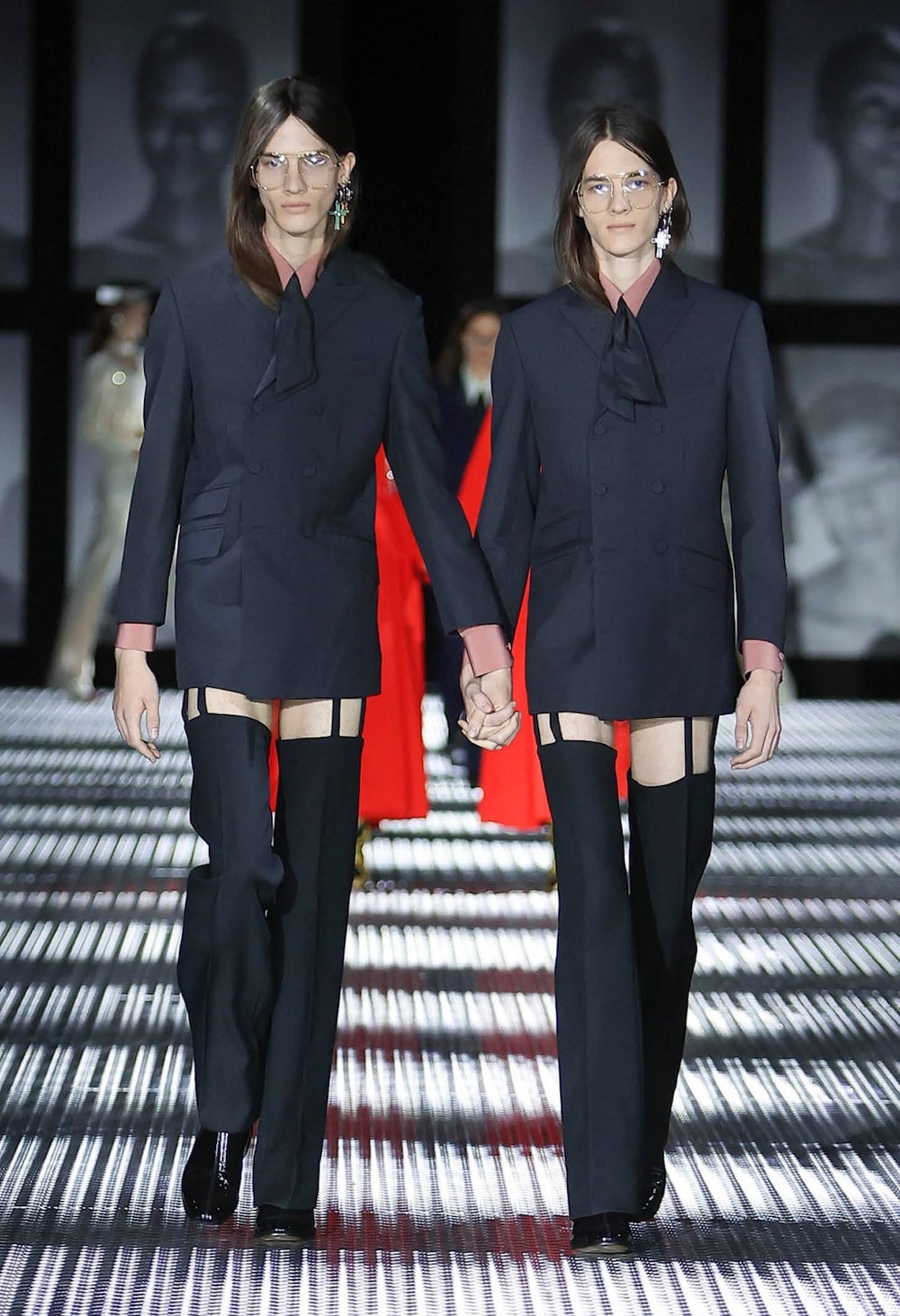 look 1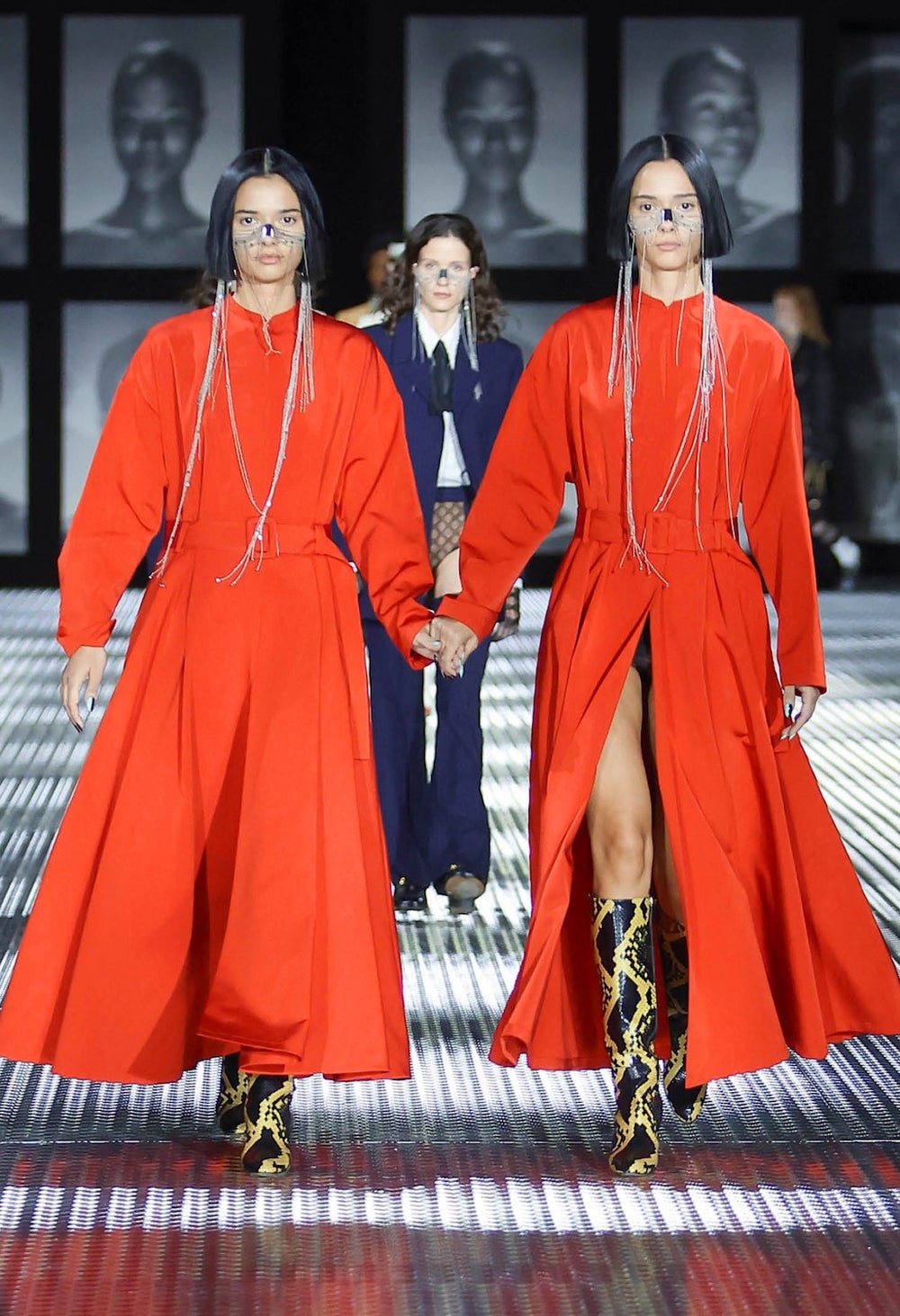 look 2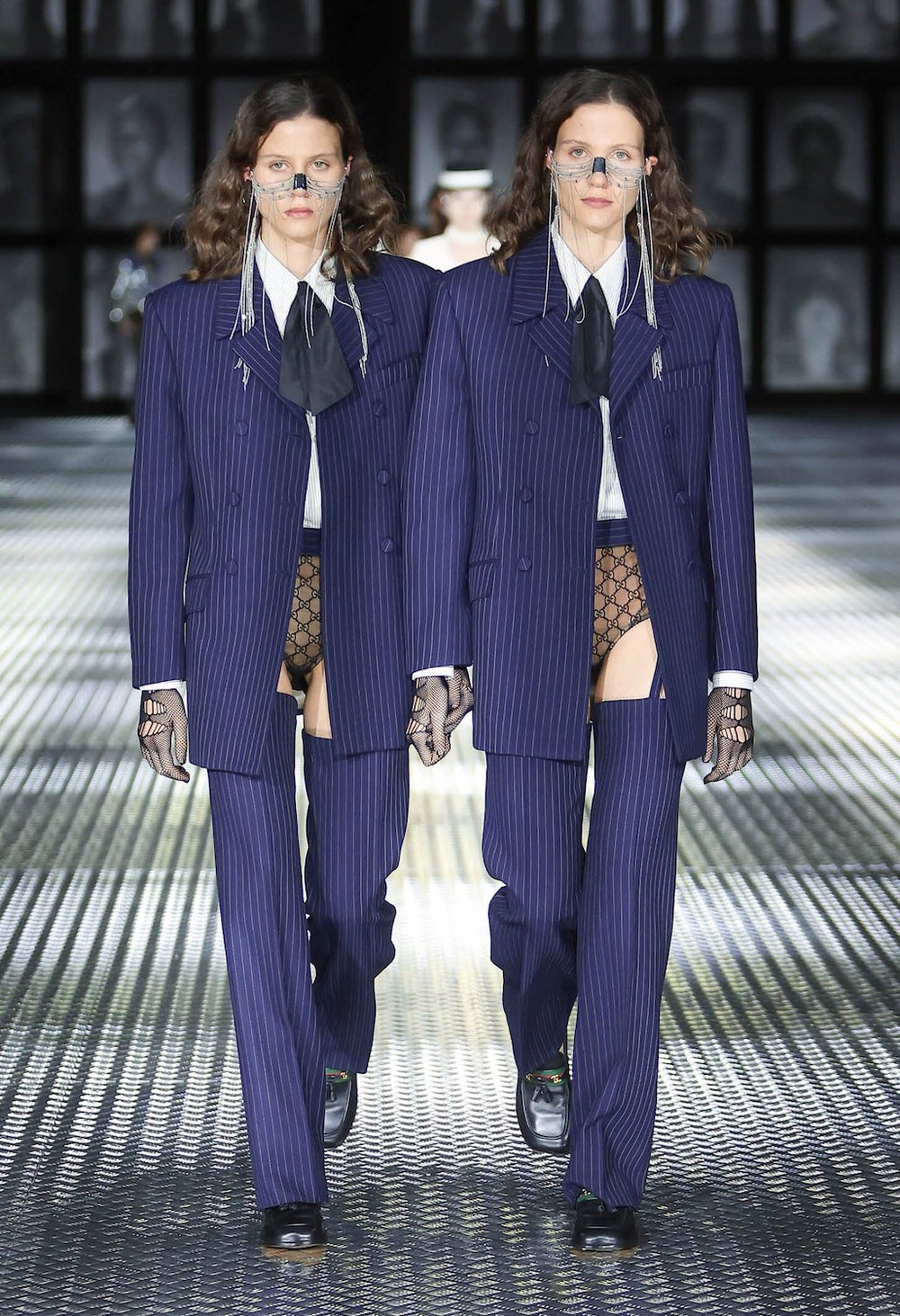 GUCCI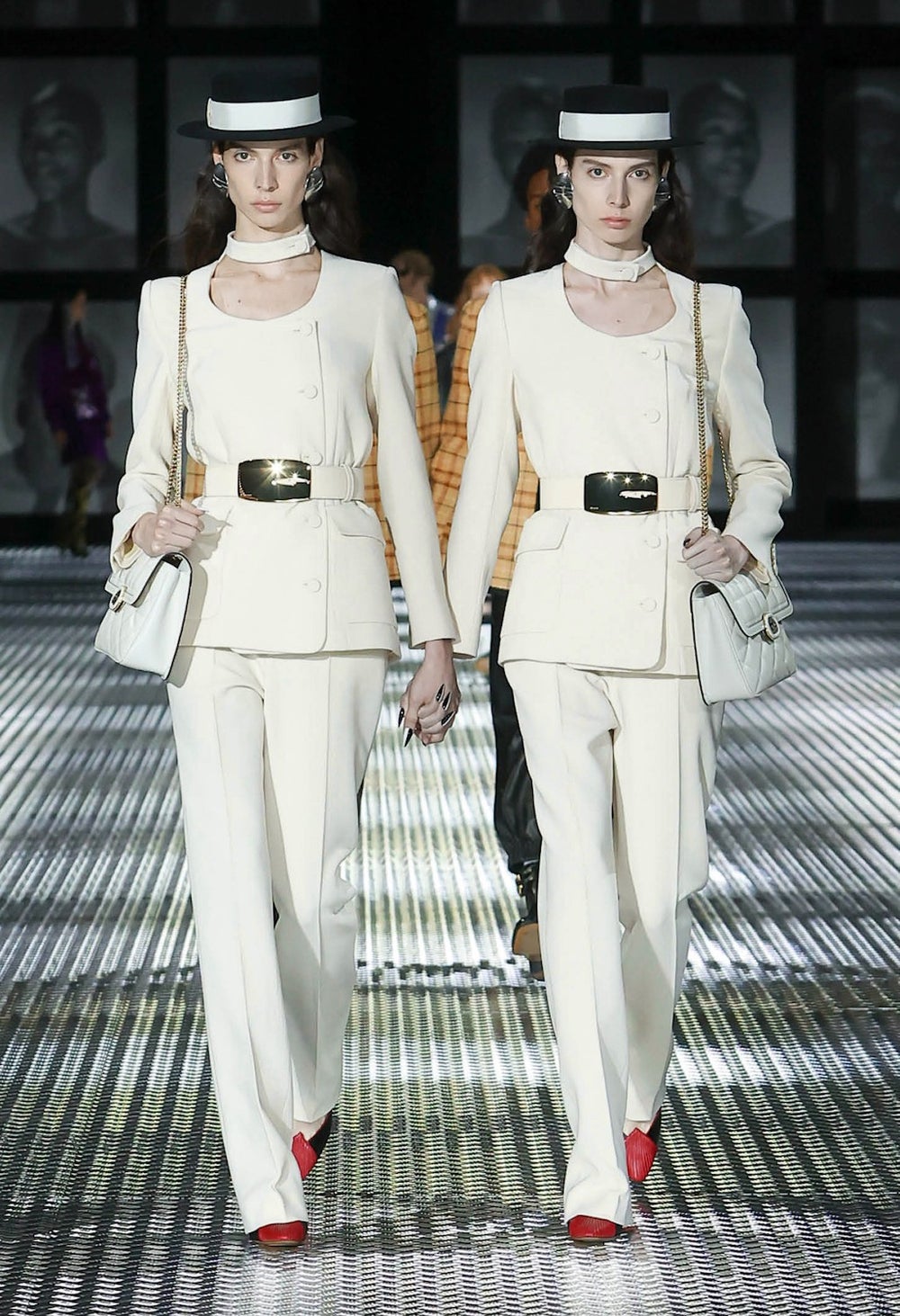 GUCCI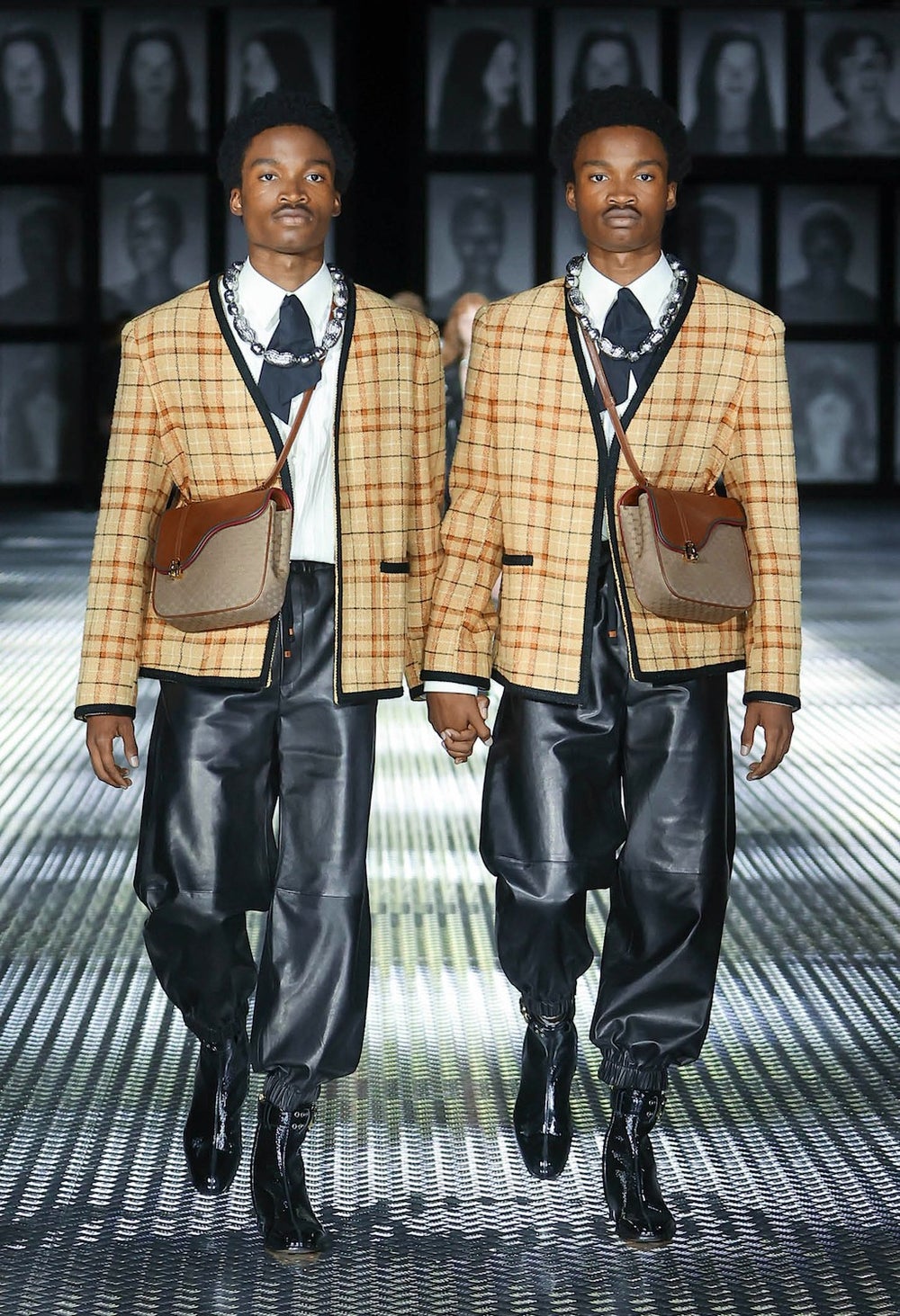 GUCCI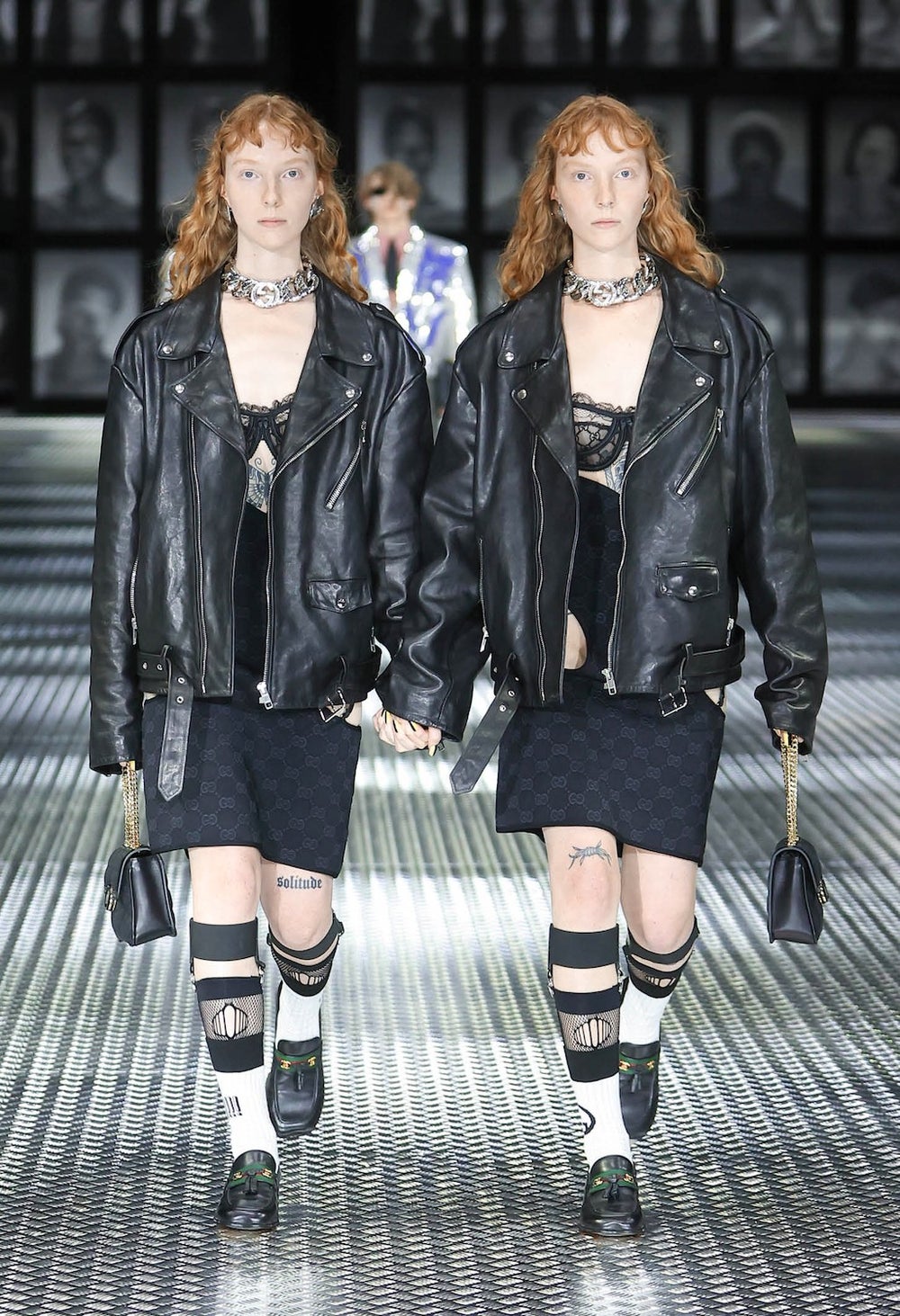 GUCCI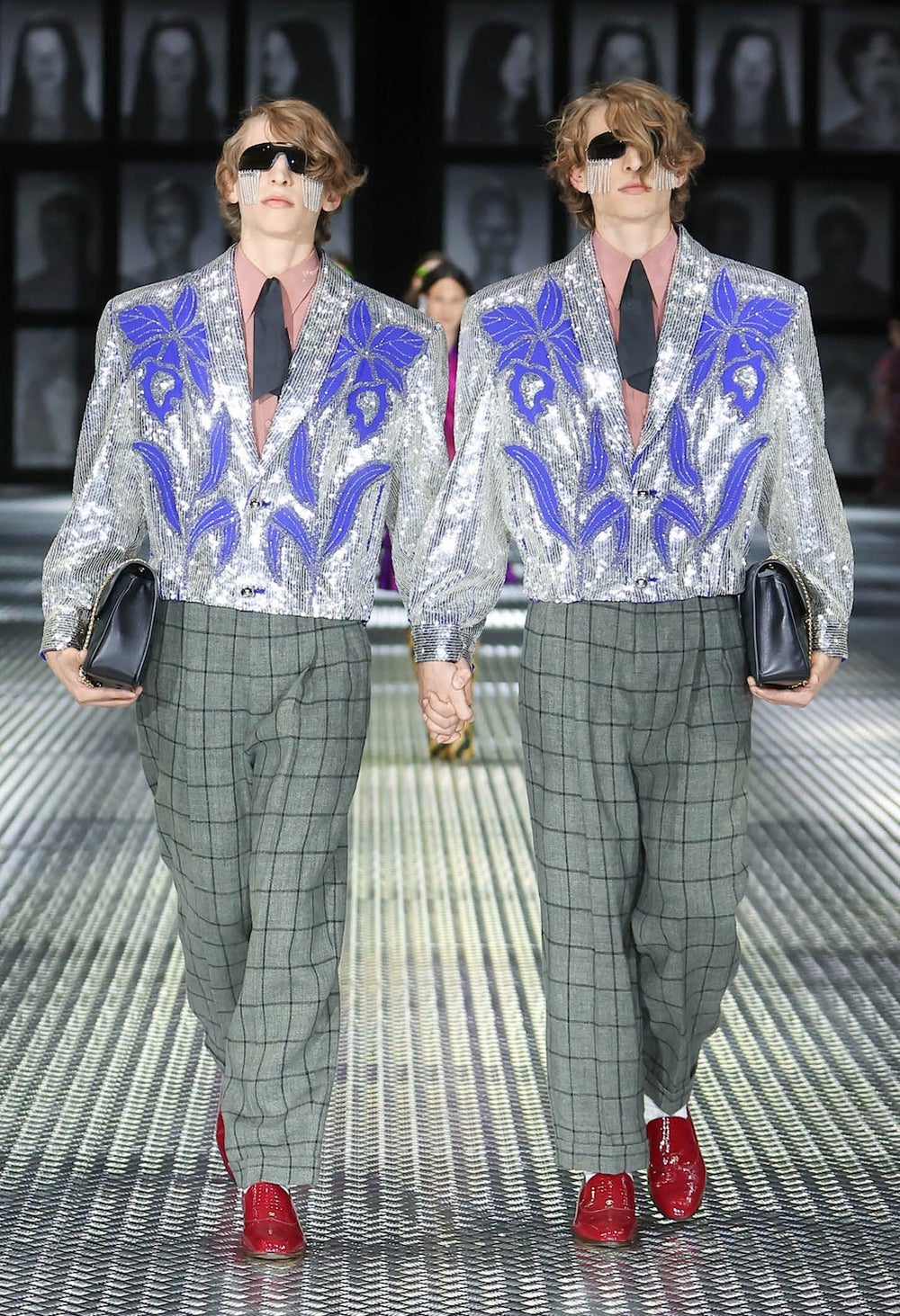 GUCCI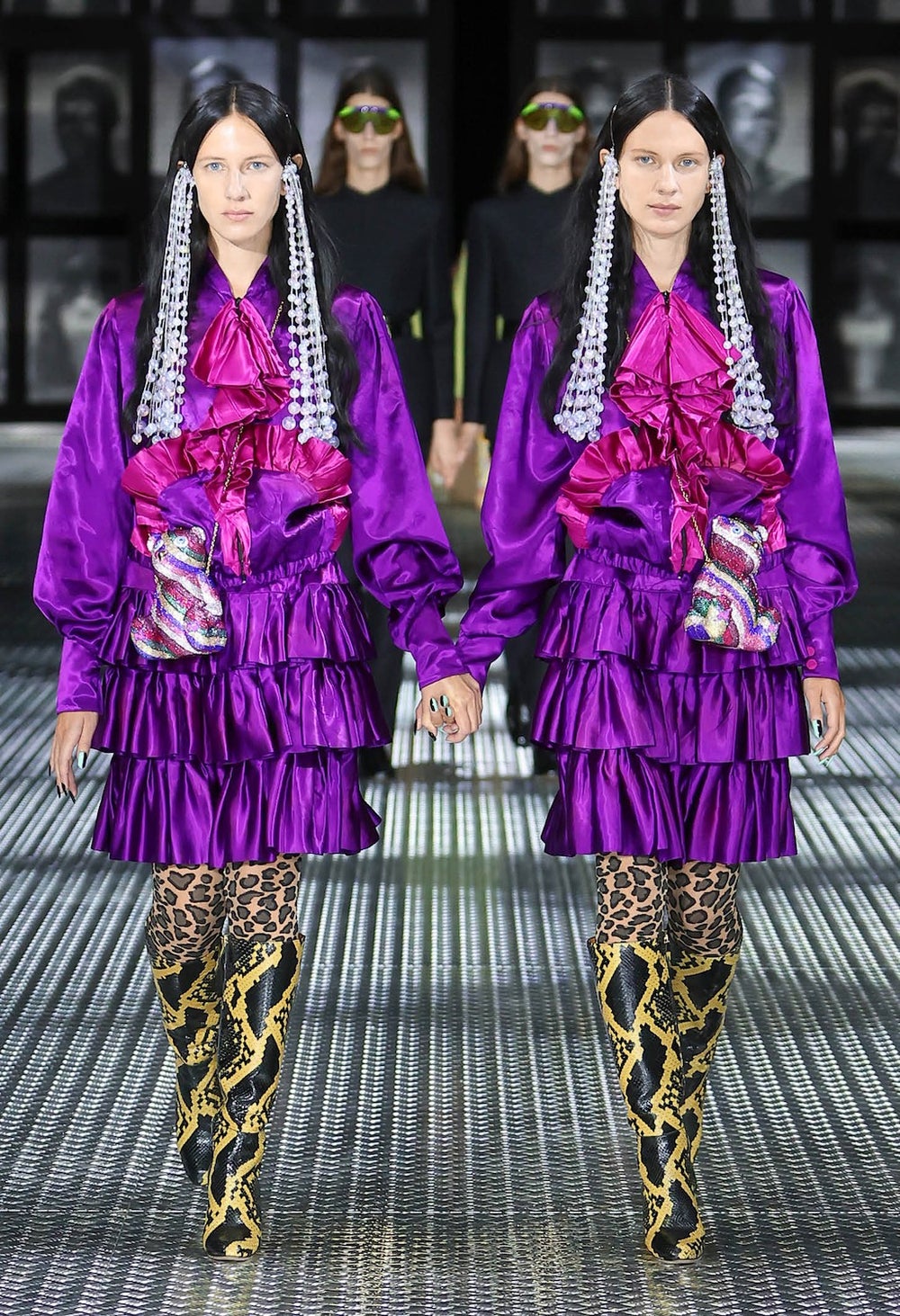 GUCCI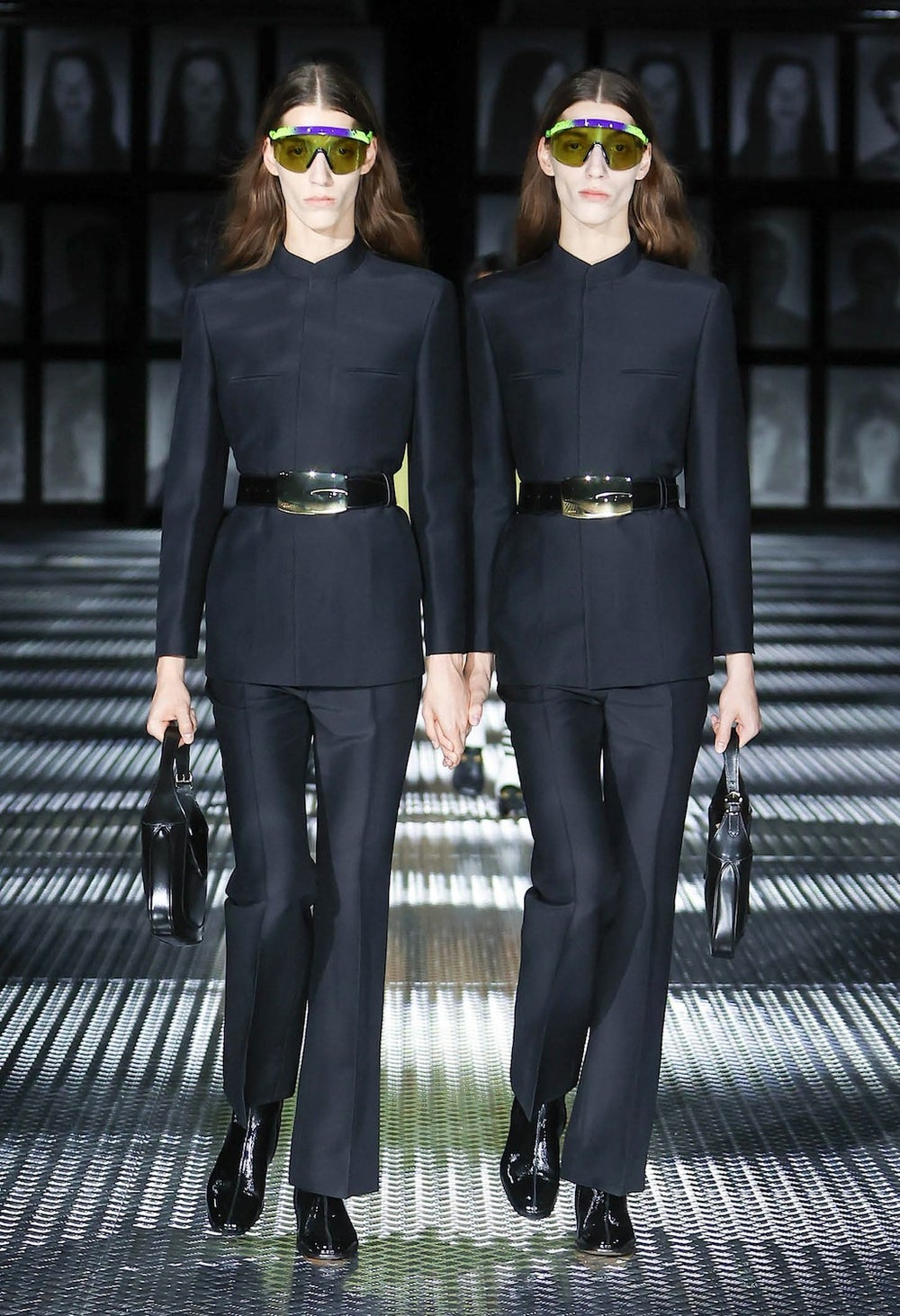 GUCCI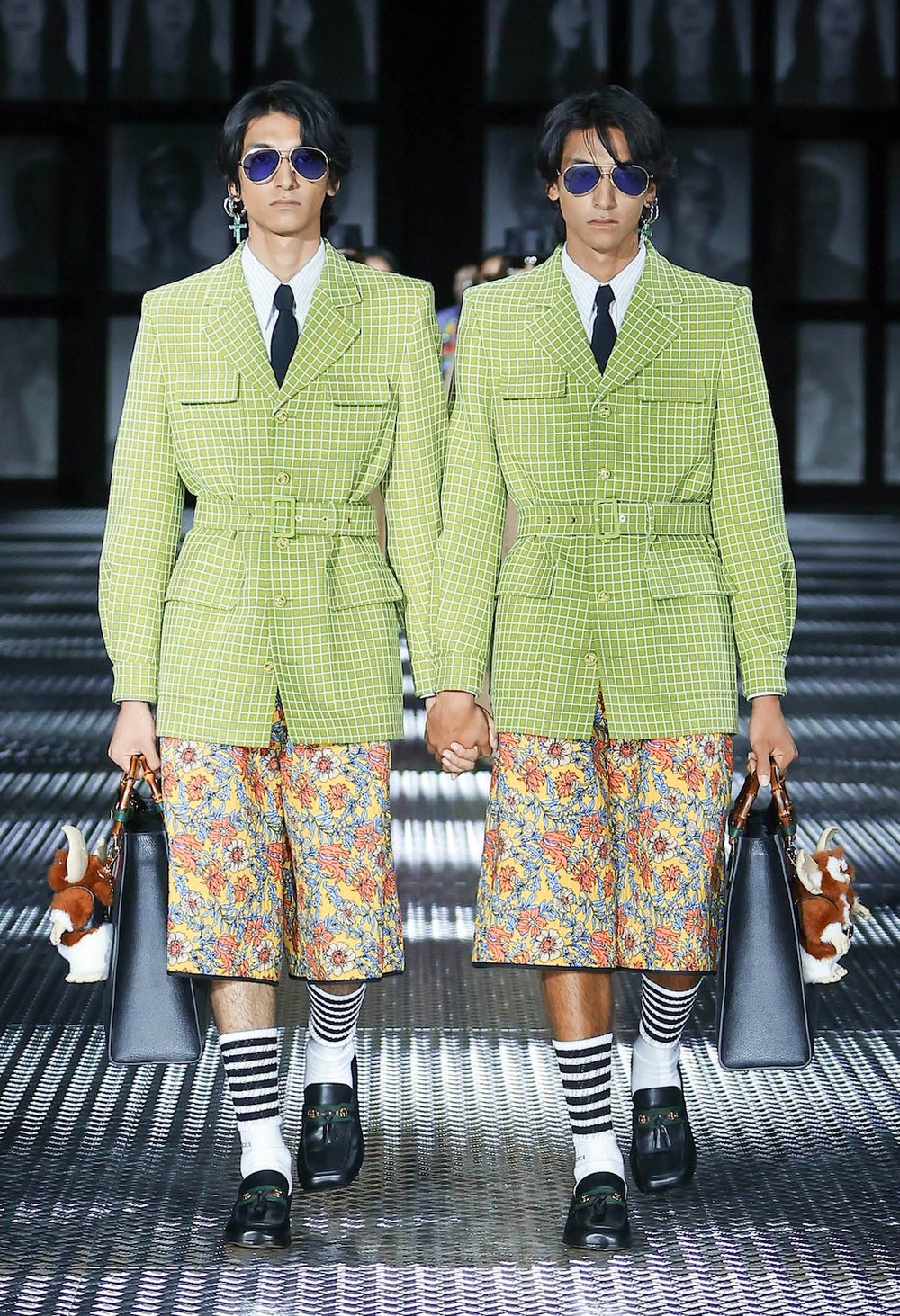 GUCCI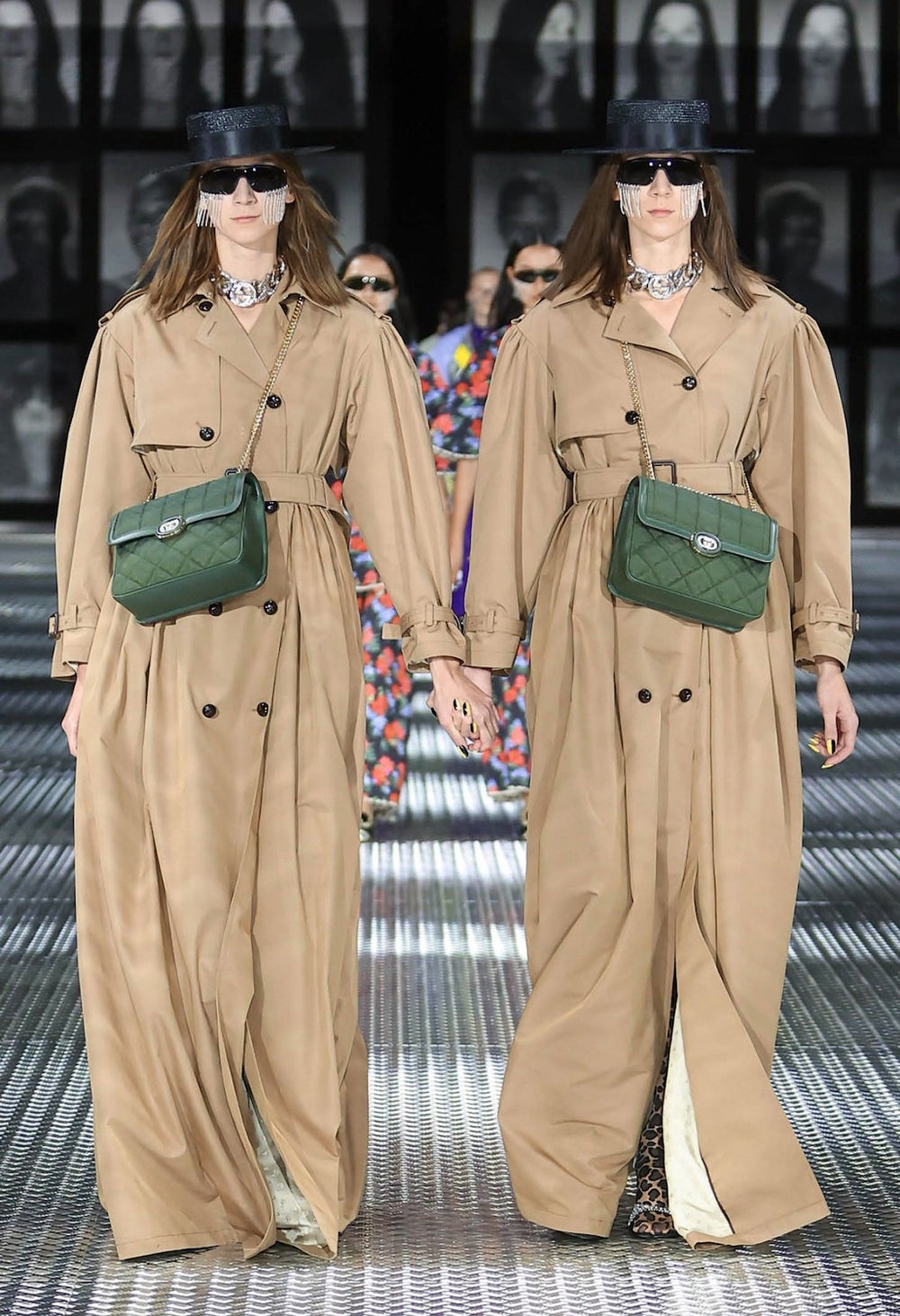 GUCCI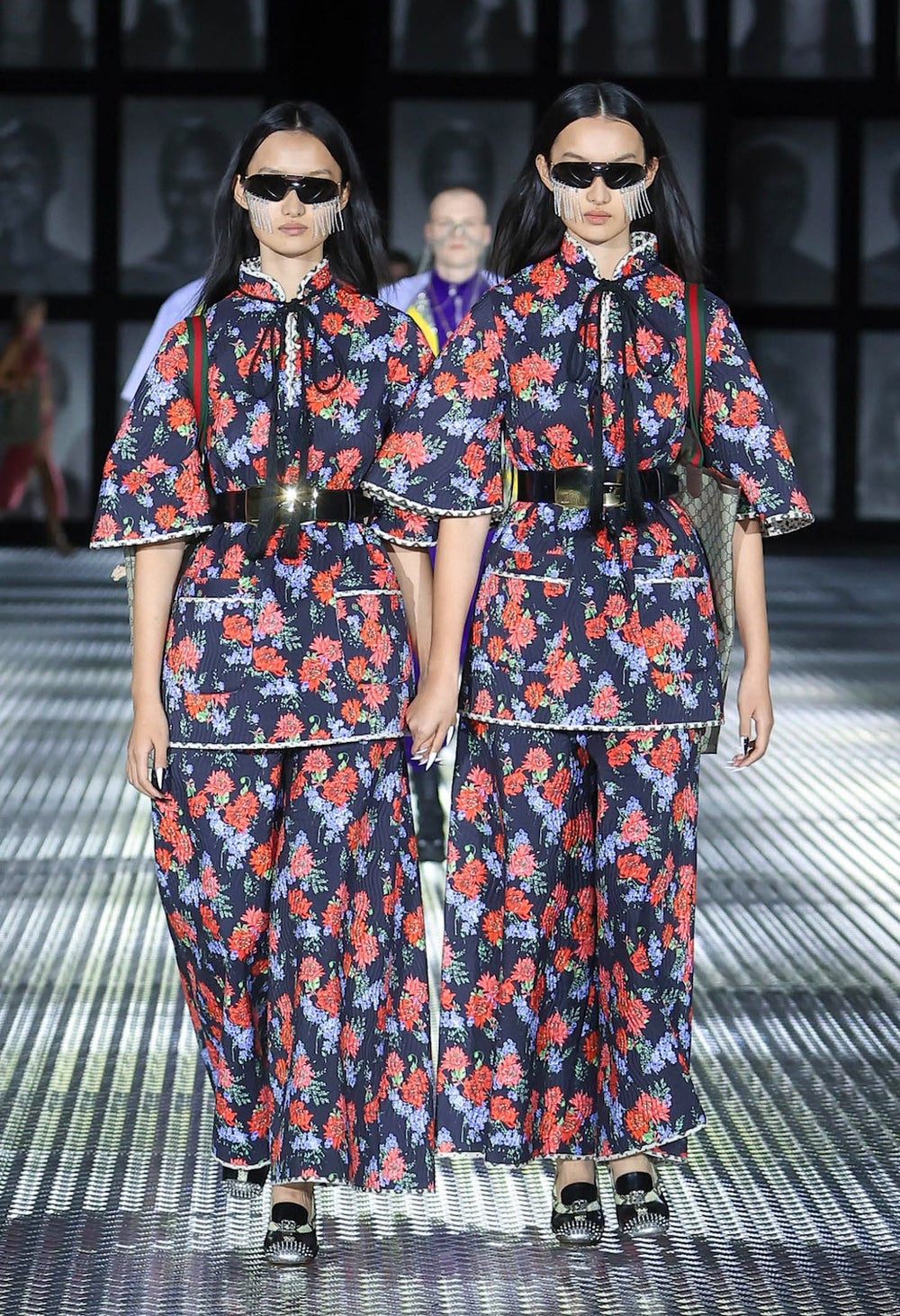 GUCCI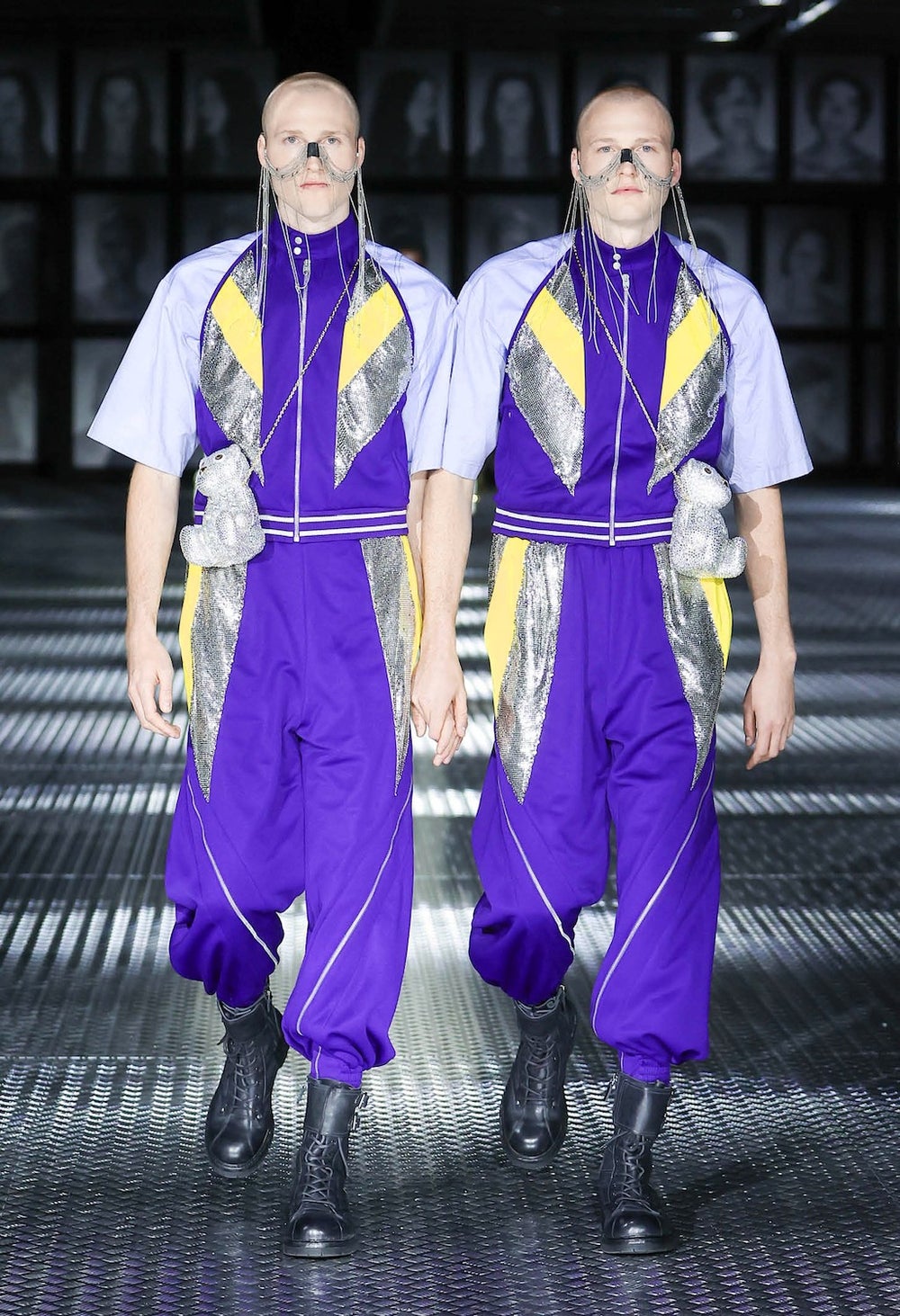 GUCCI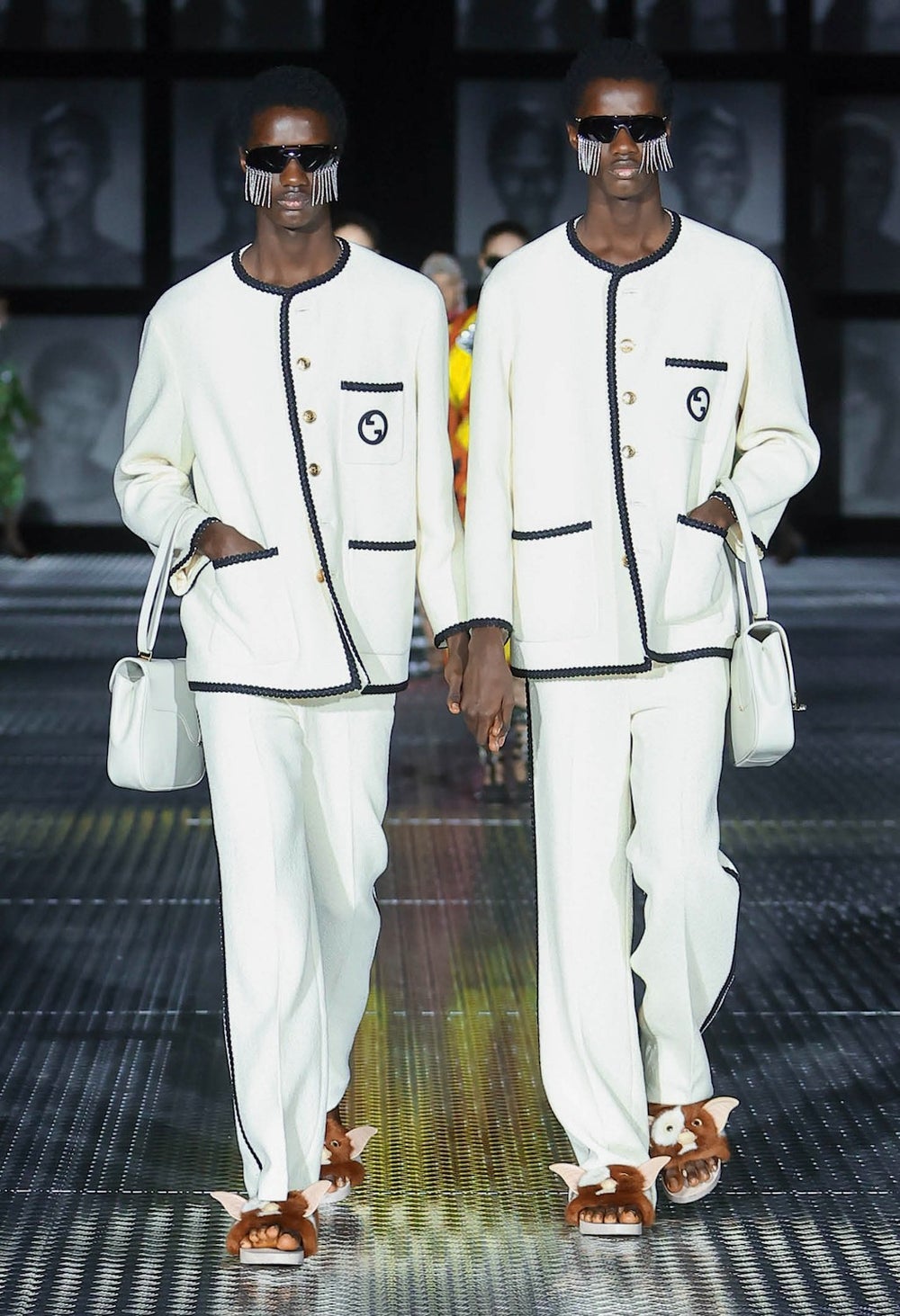 GUCCI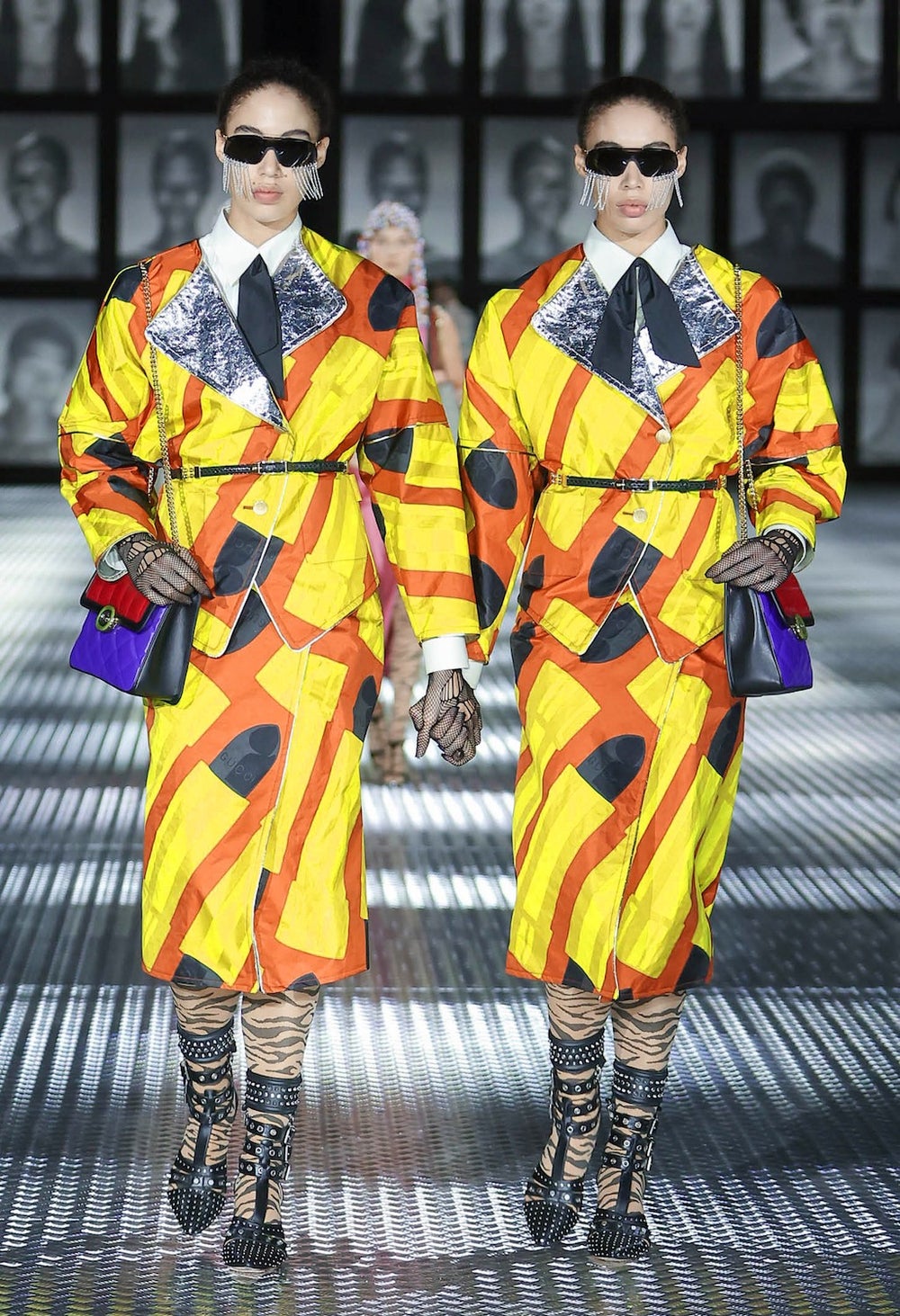 GUCCI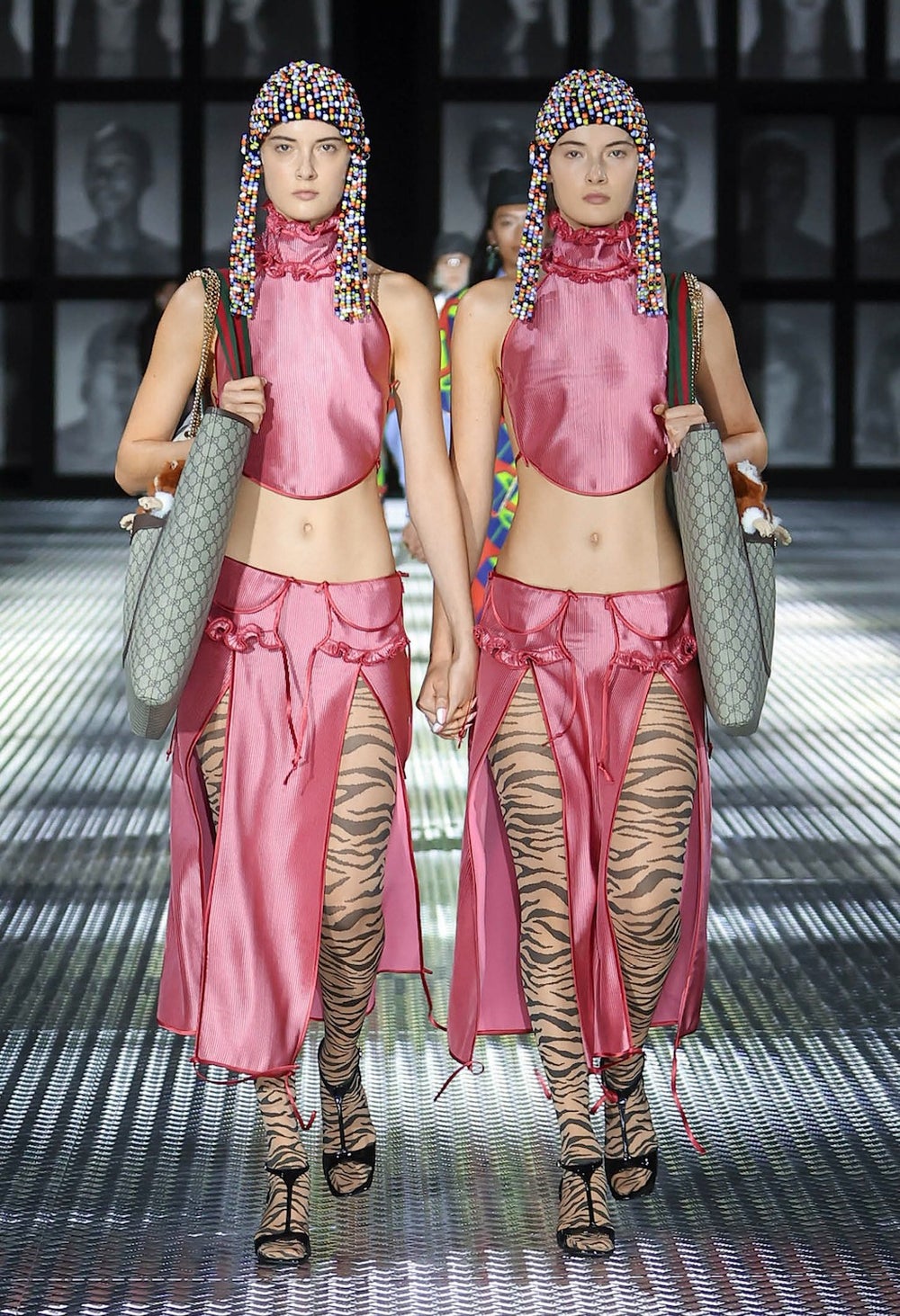 GUCCI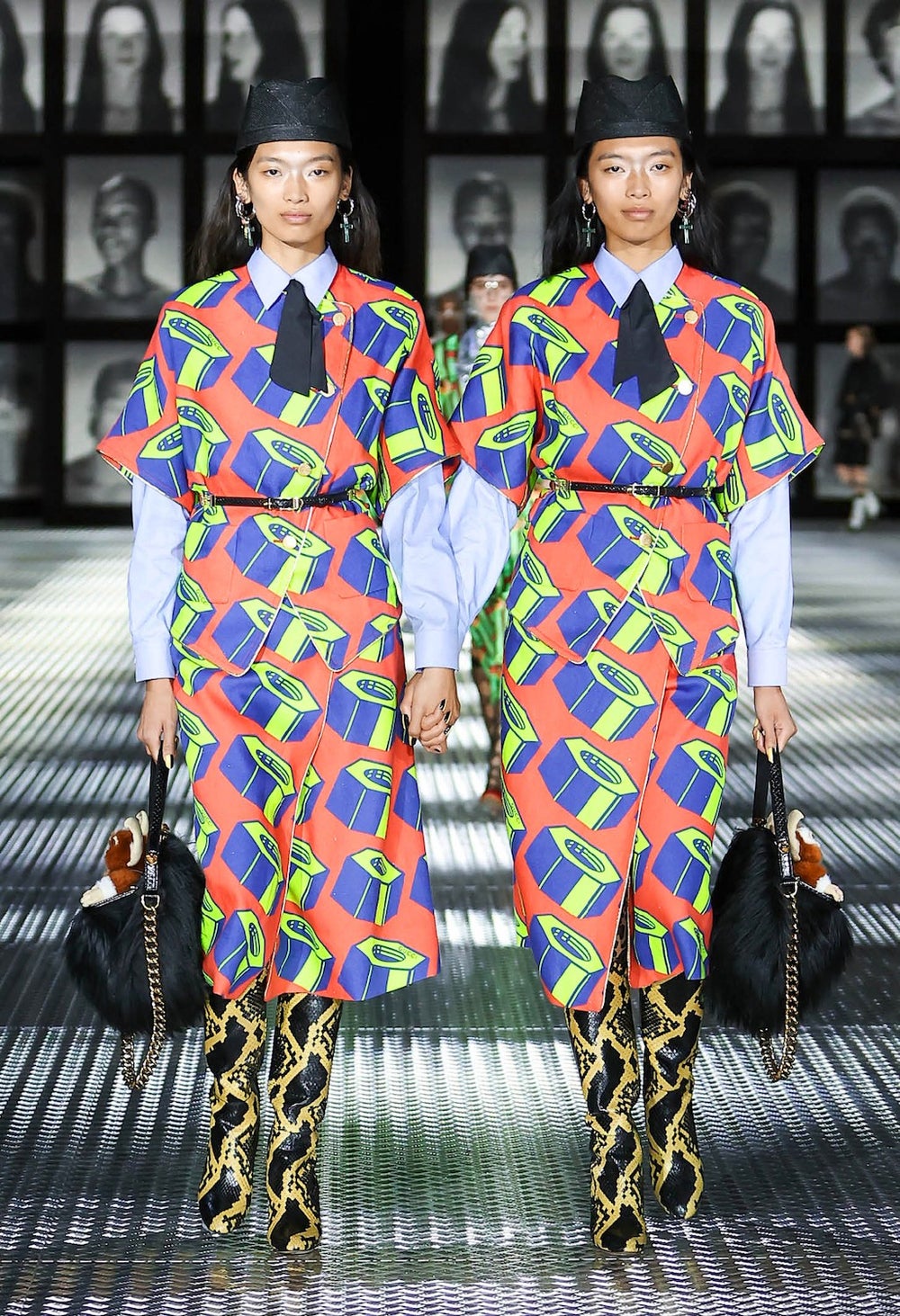 GUCCI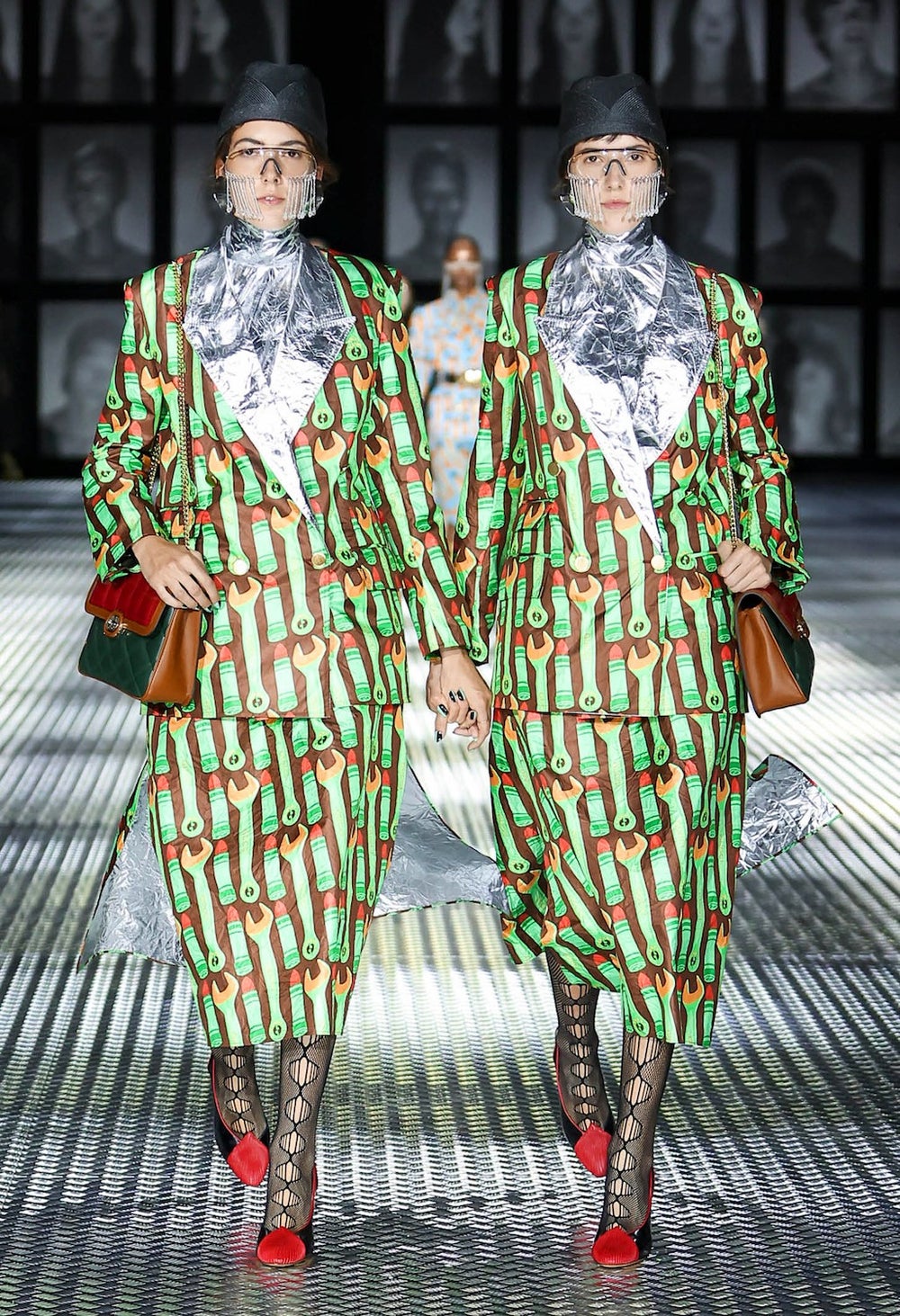 GUCCI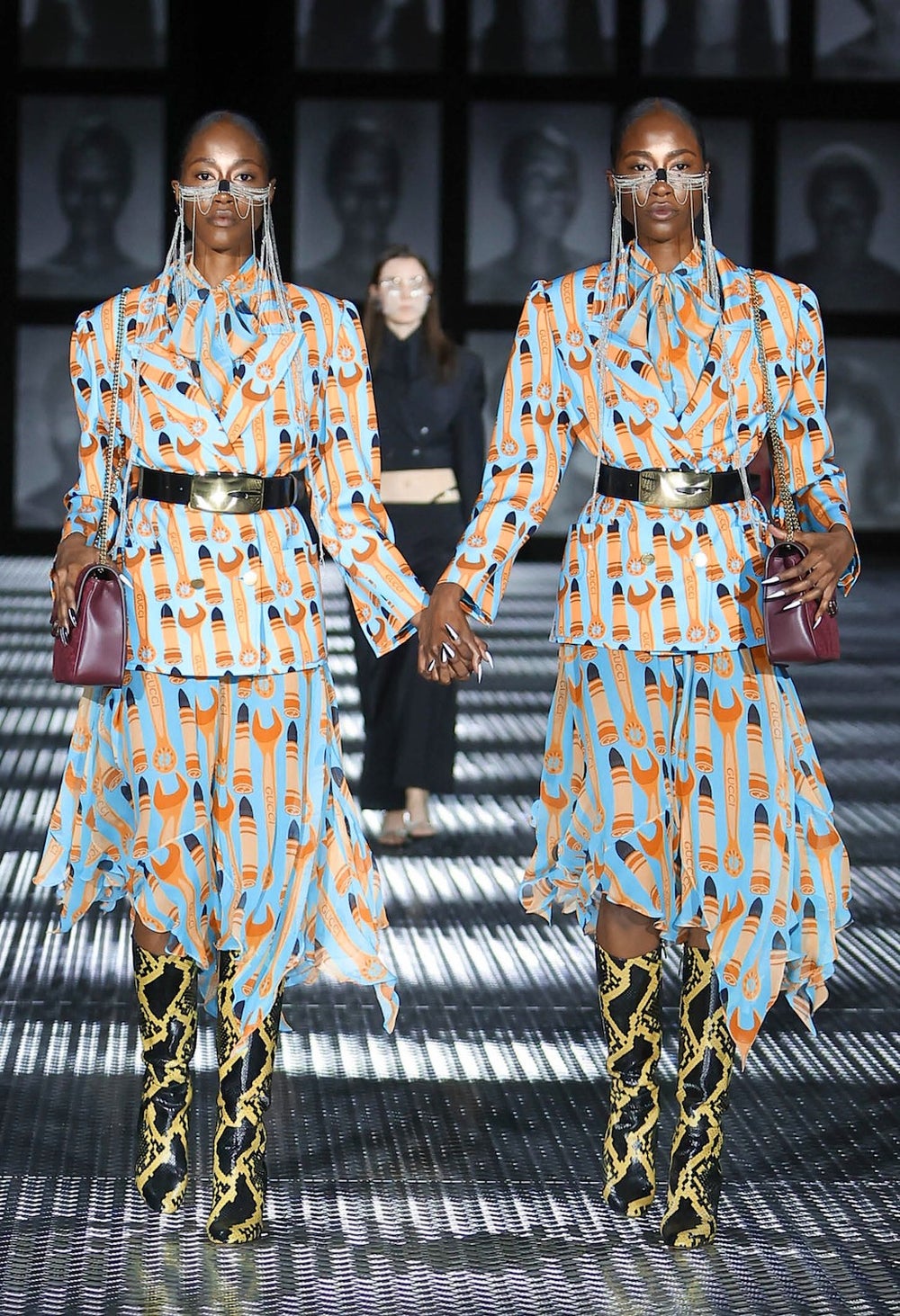 GUCCI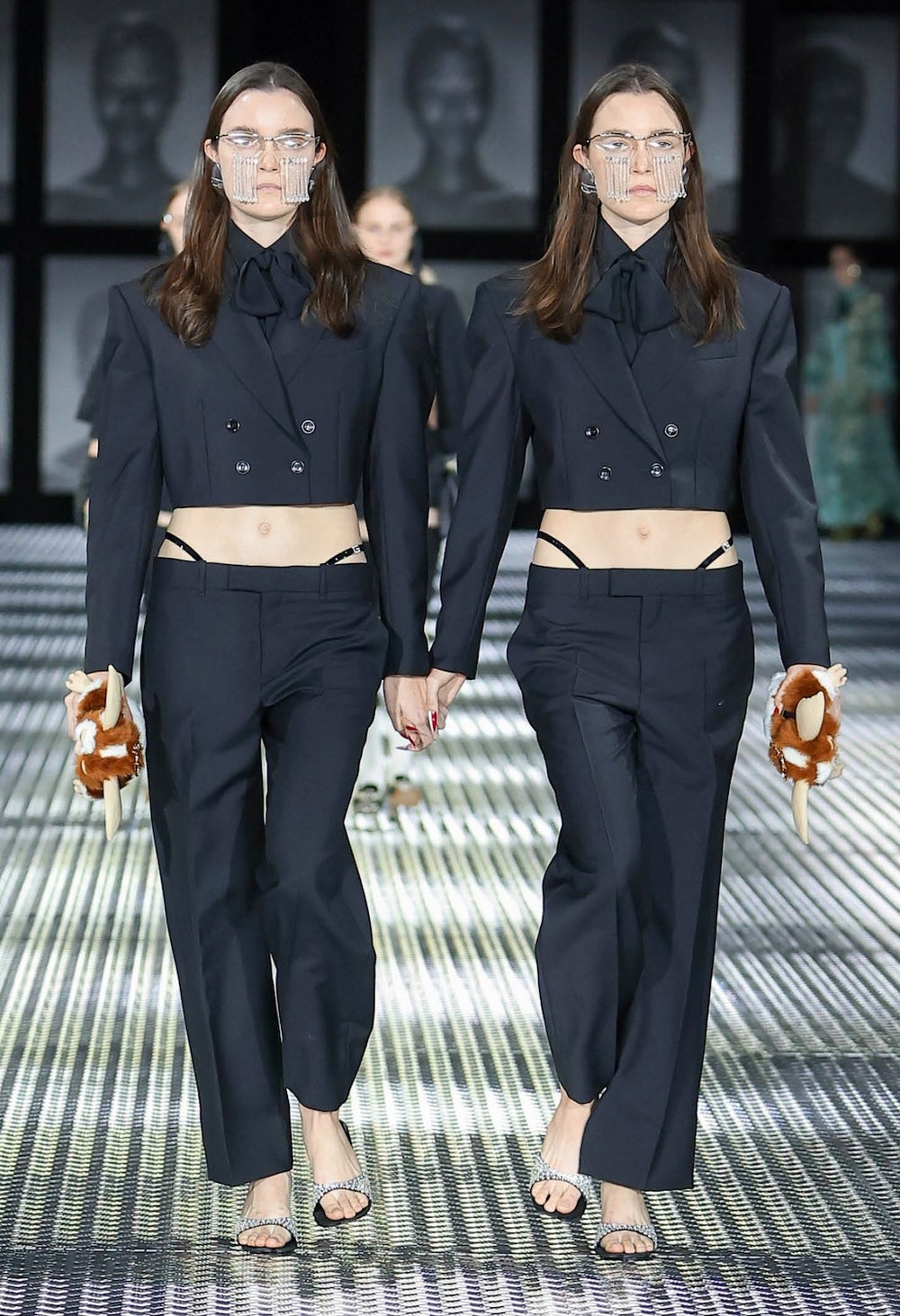 GUCCI
GUCCI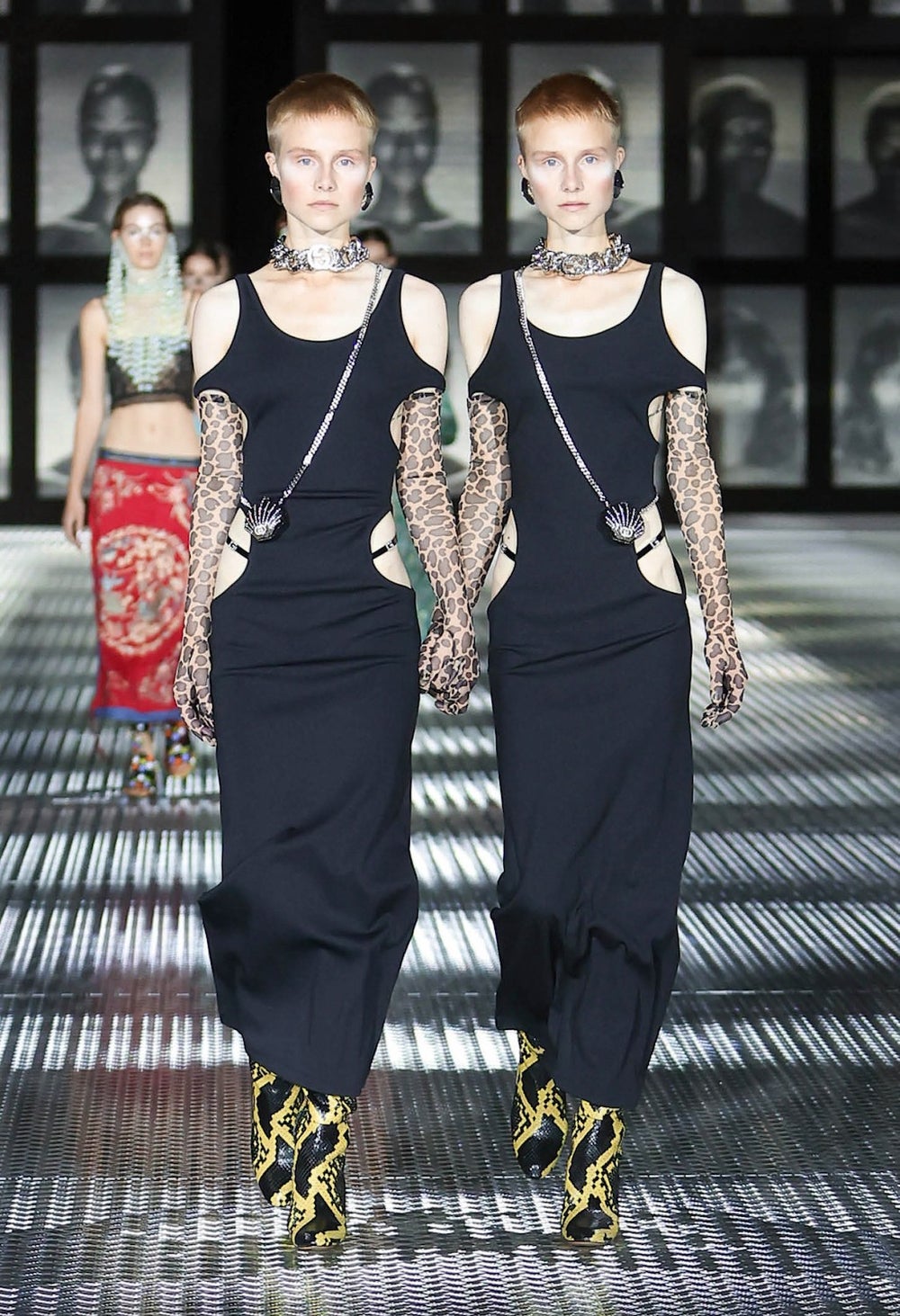 GUCCI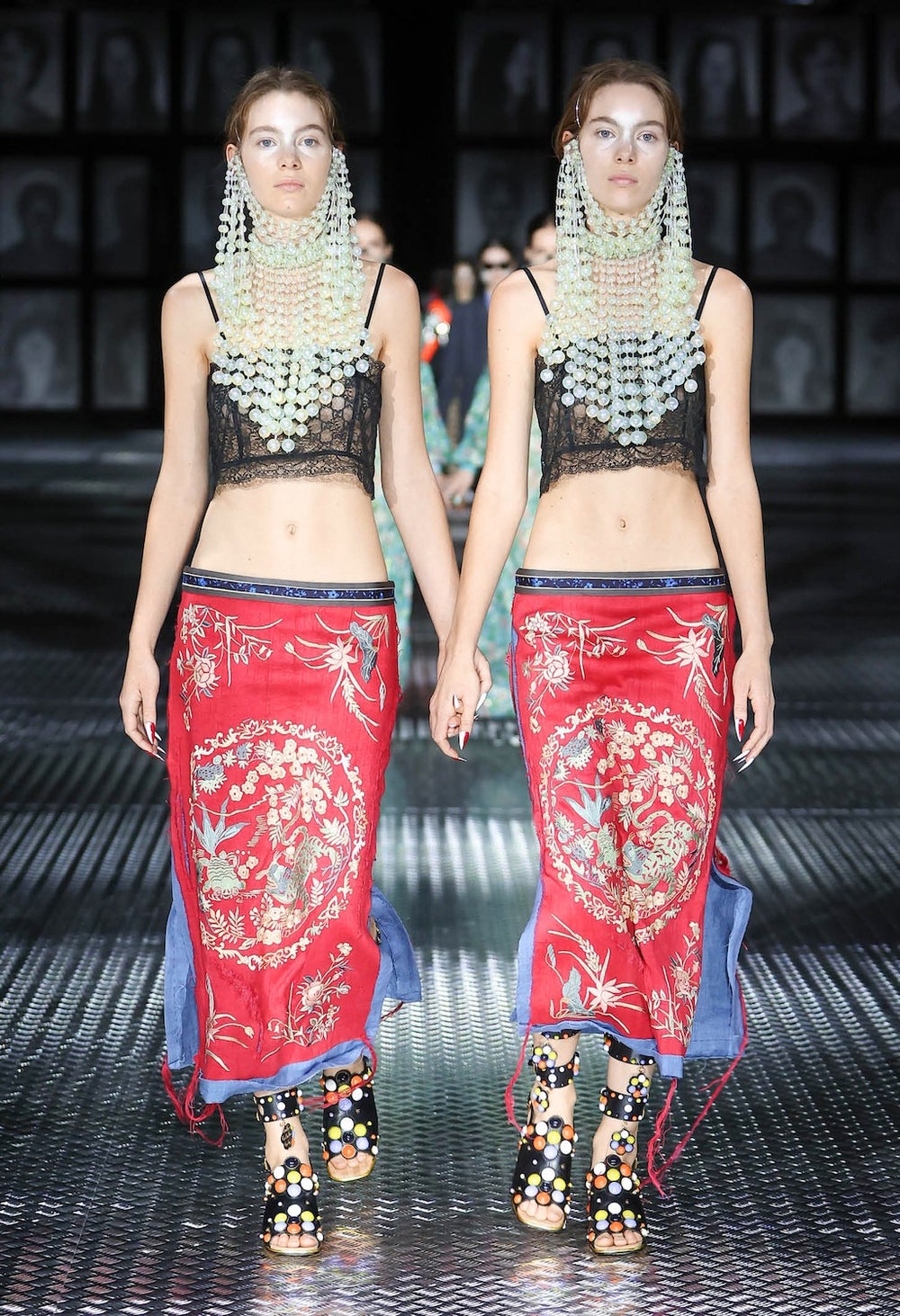 GUCCI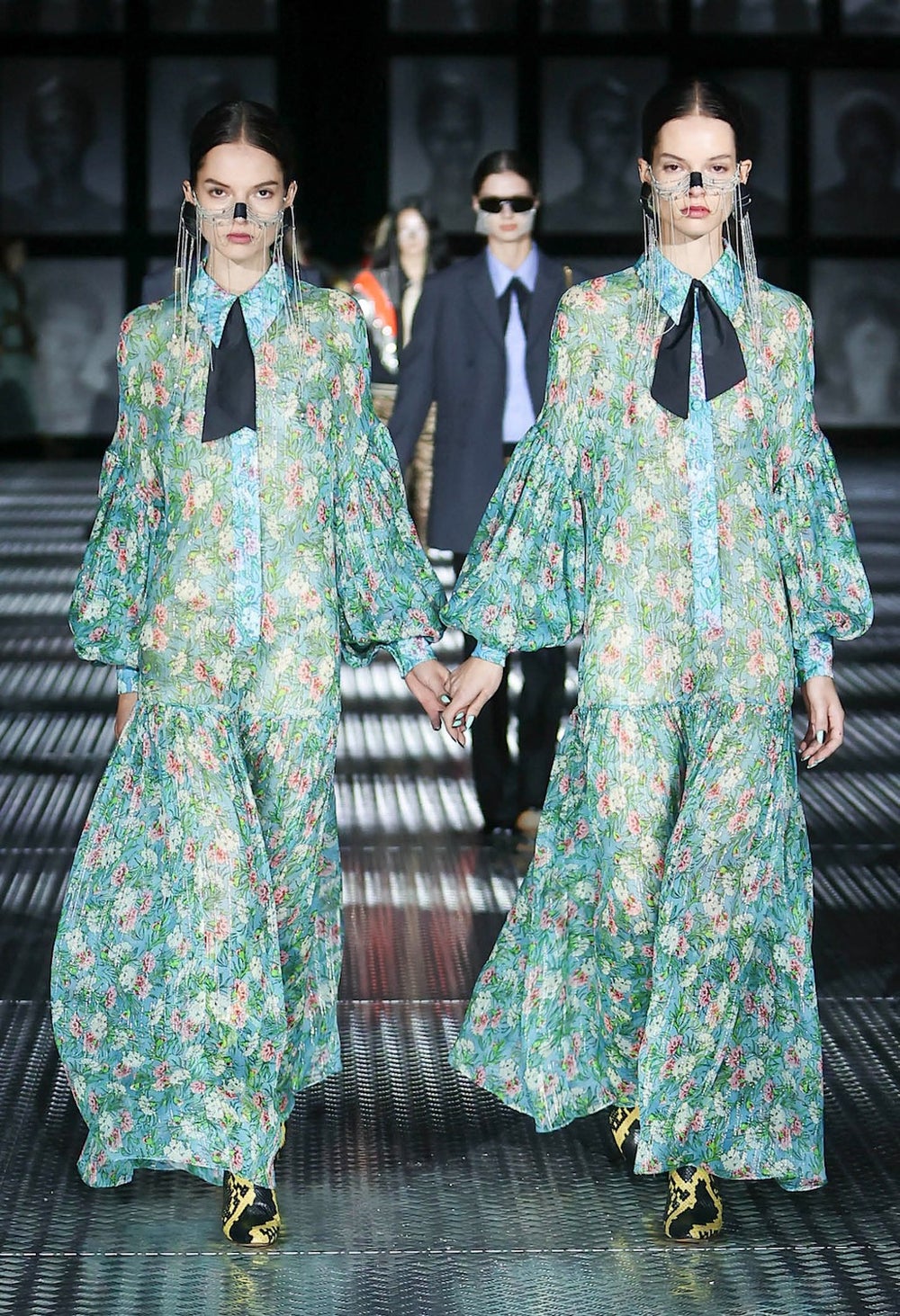 GUCCI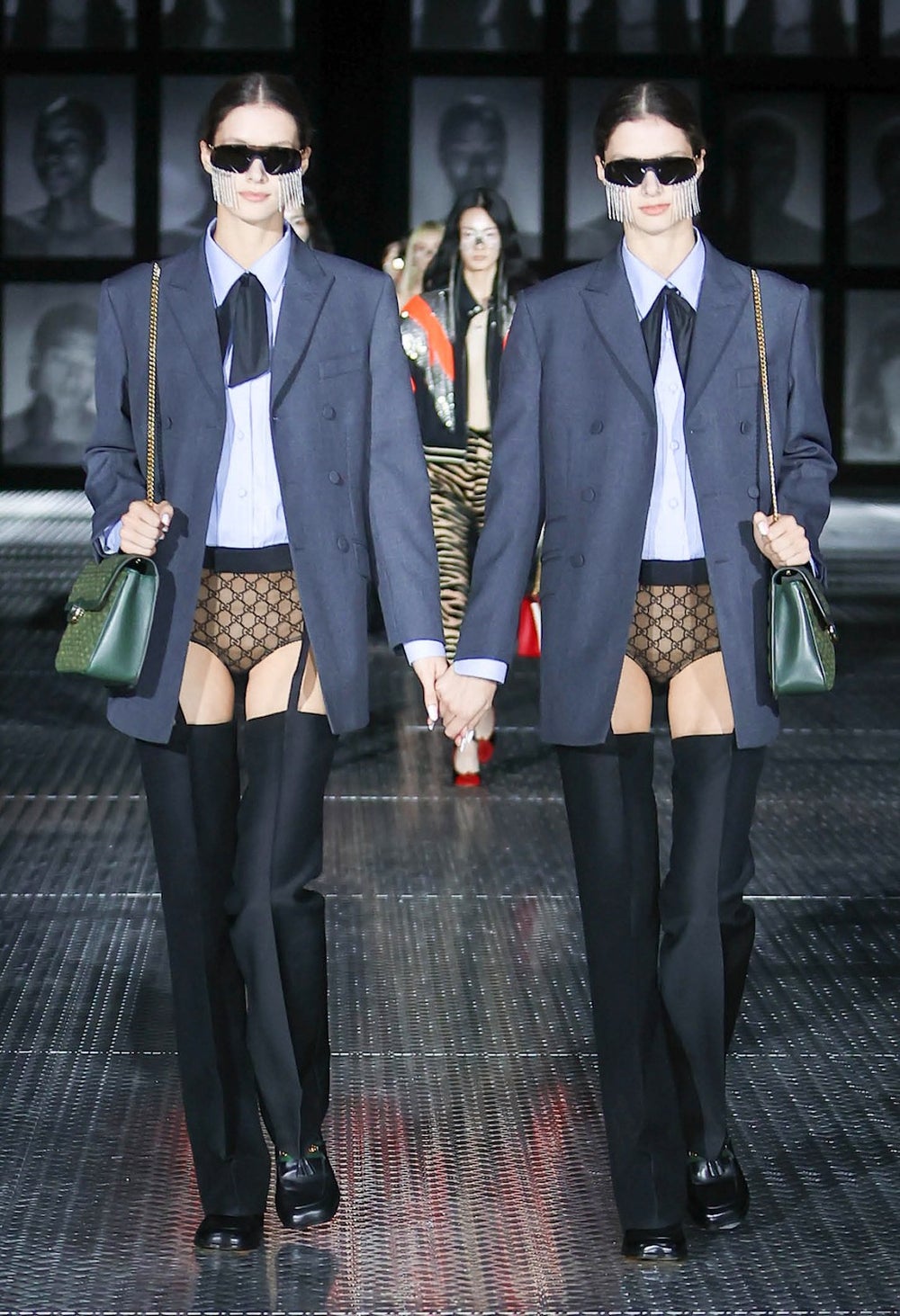 GUCCI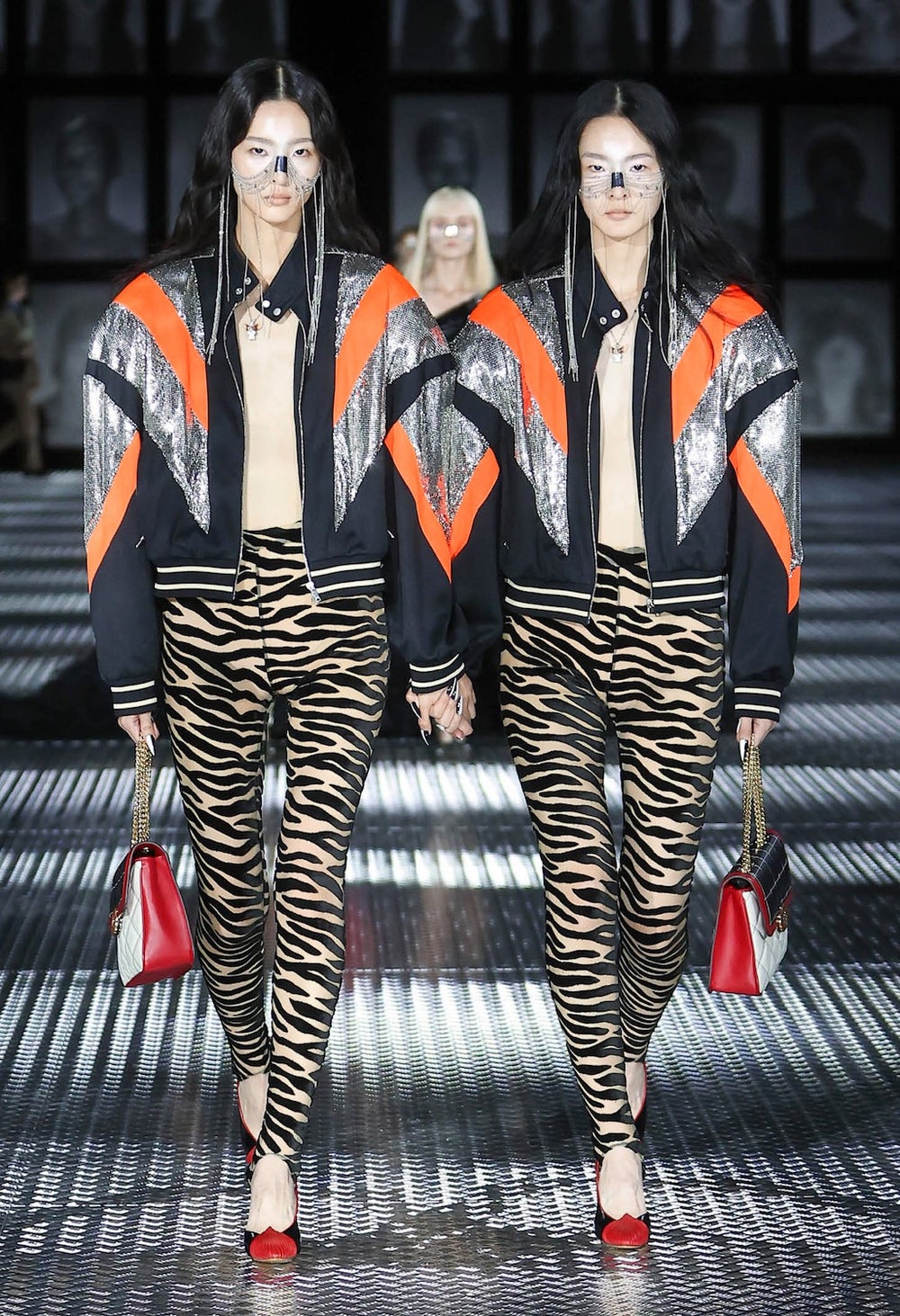 GUCCI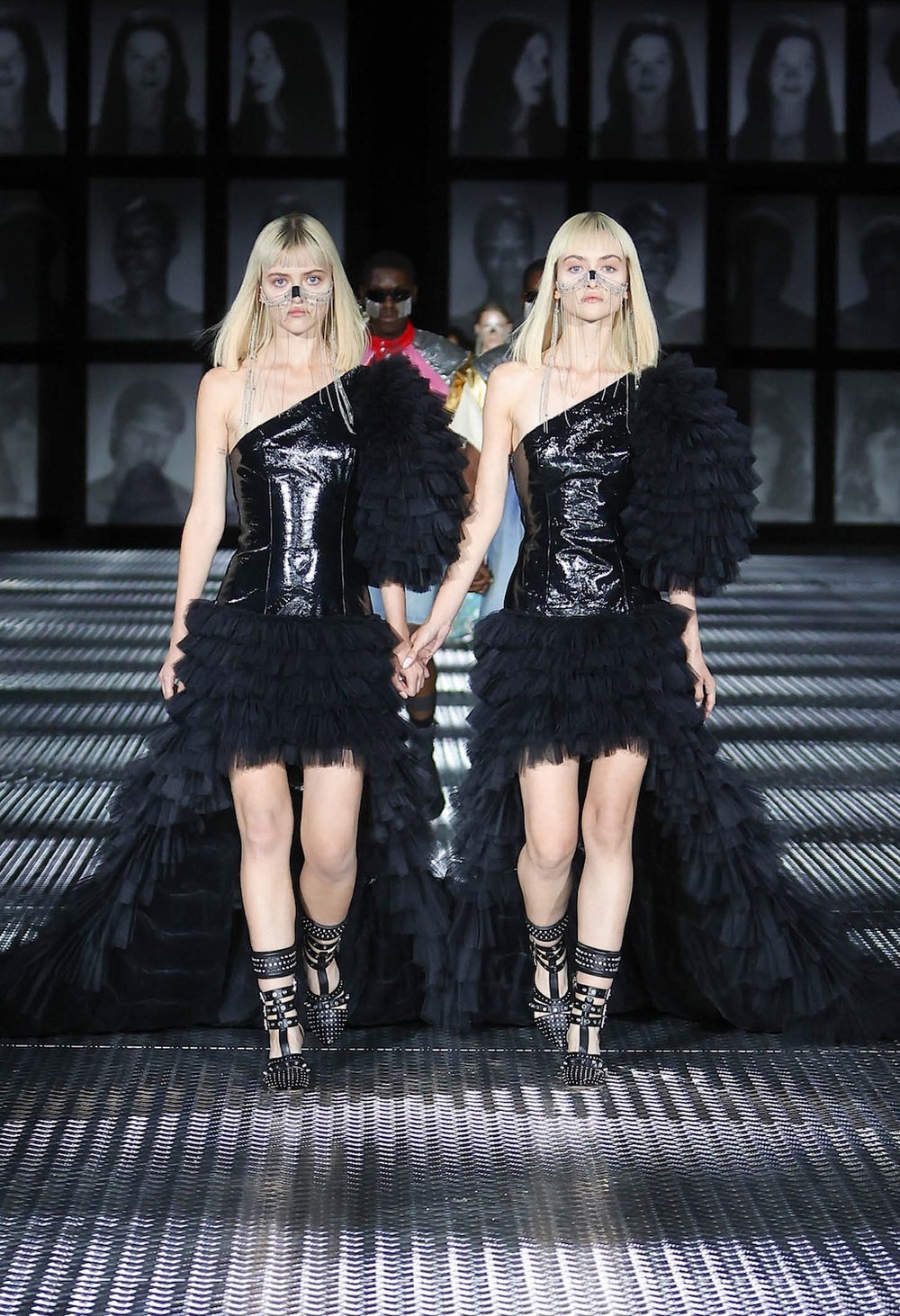 GUCCI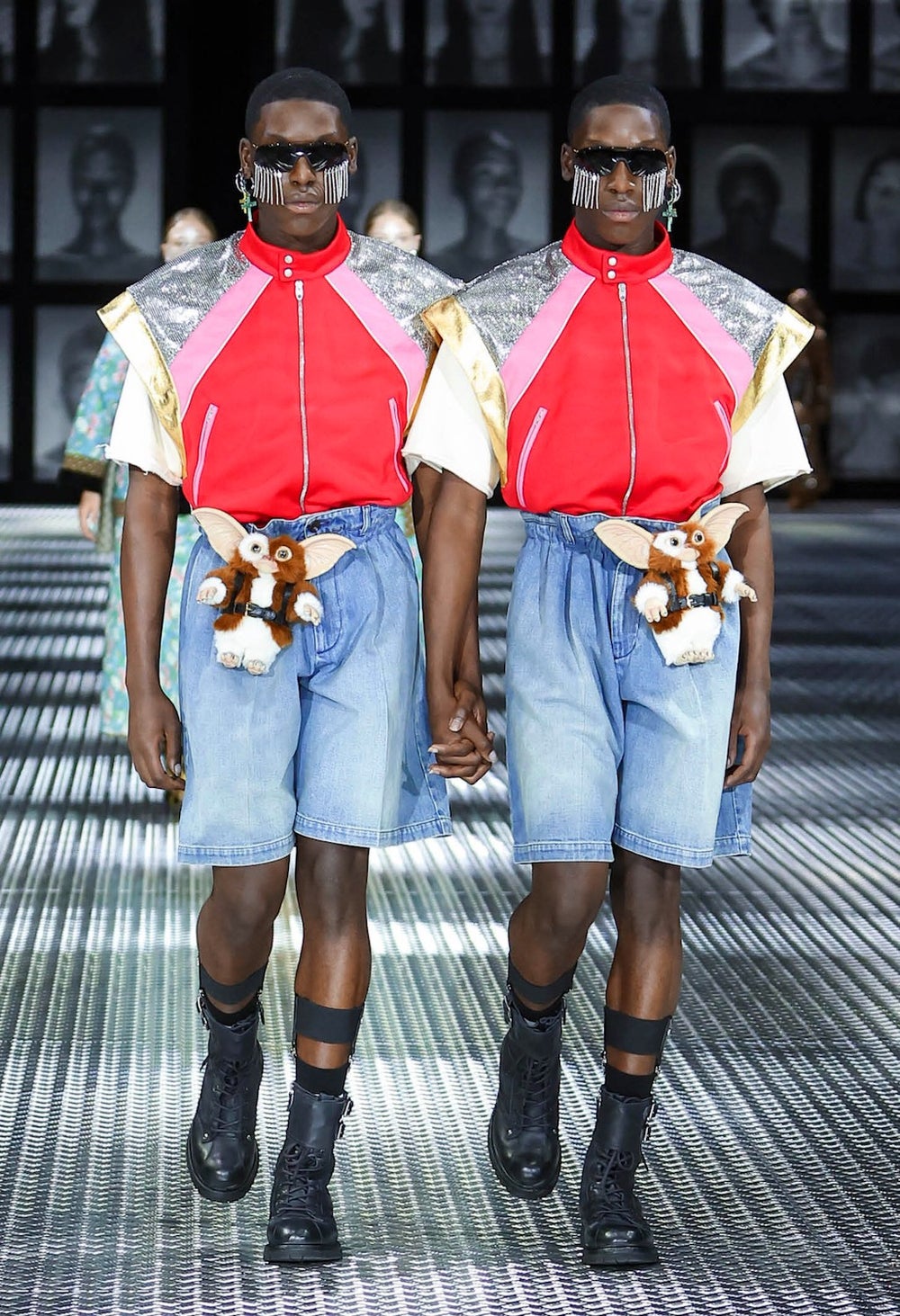 GUCCI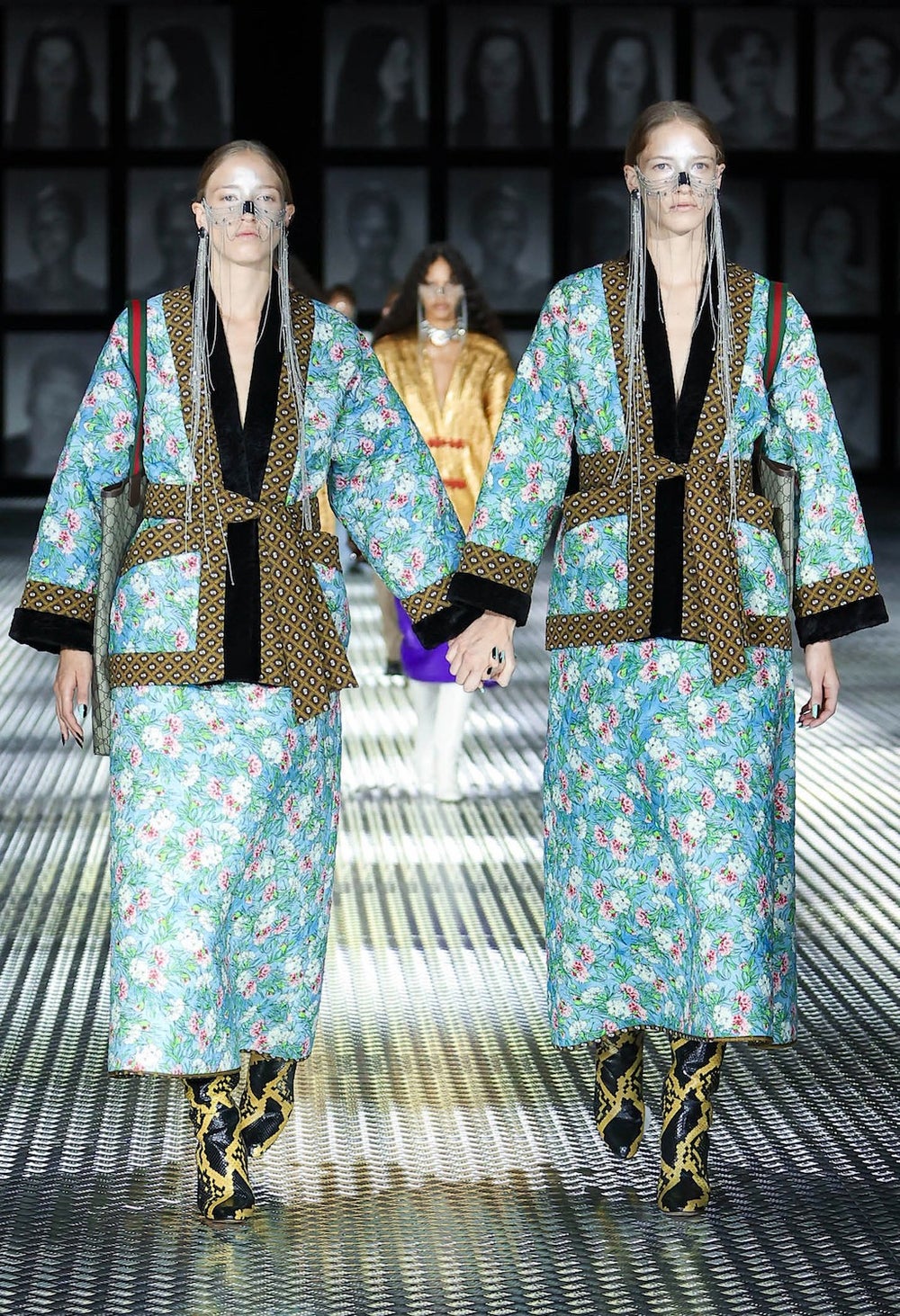 GUCCI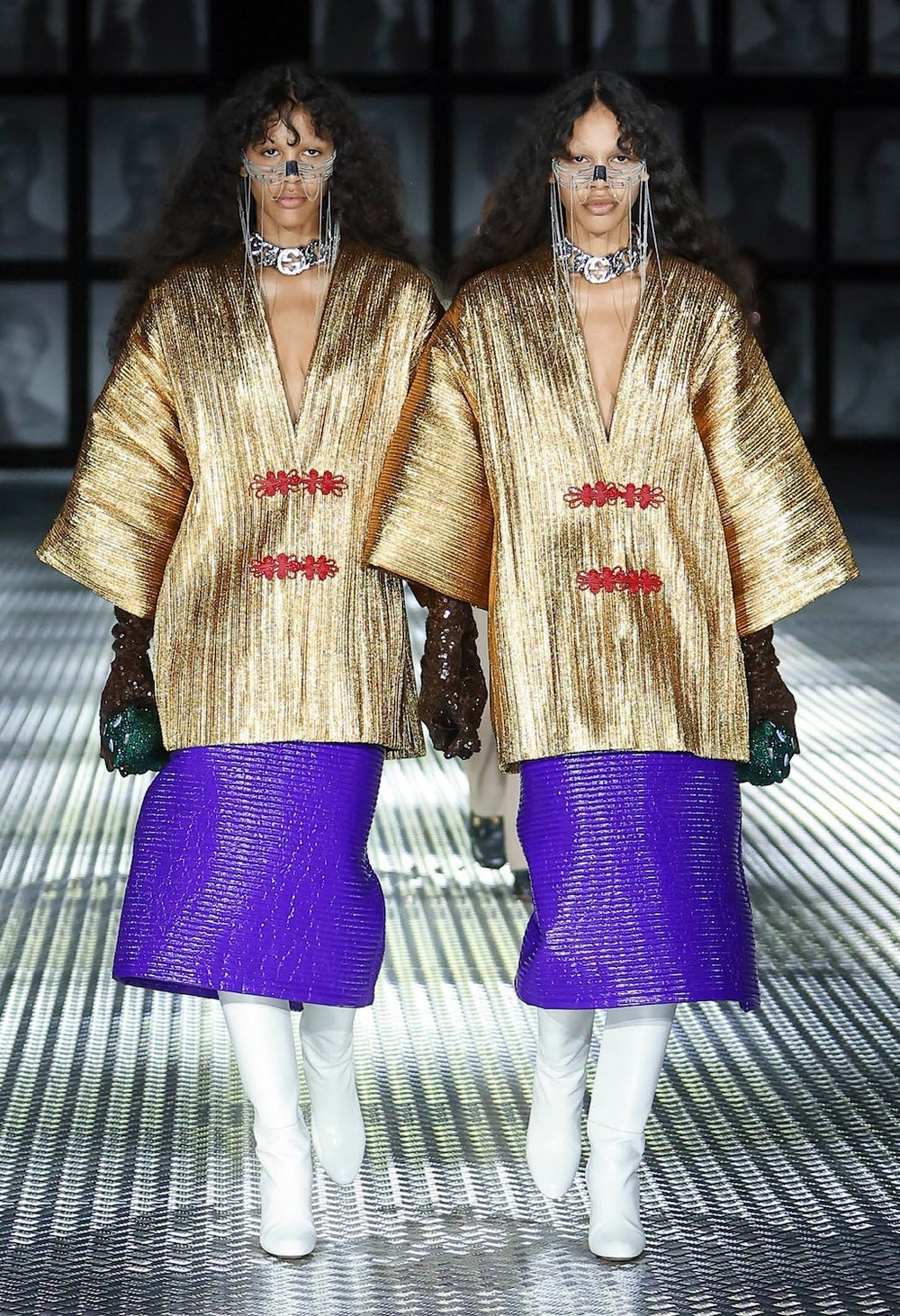 GUCCI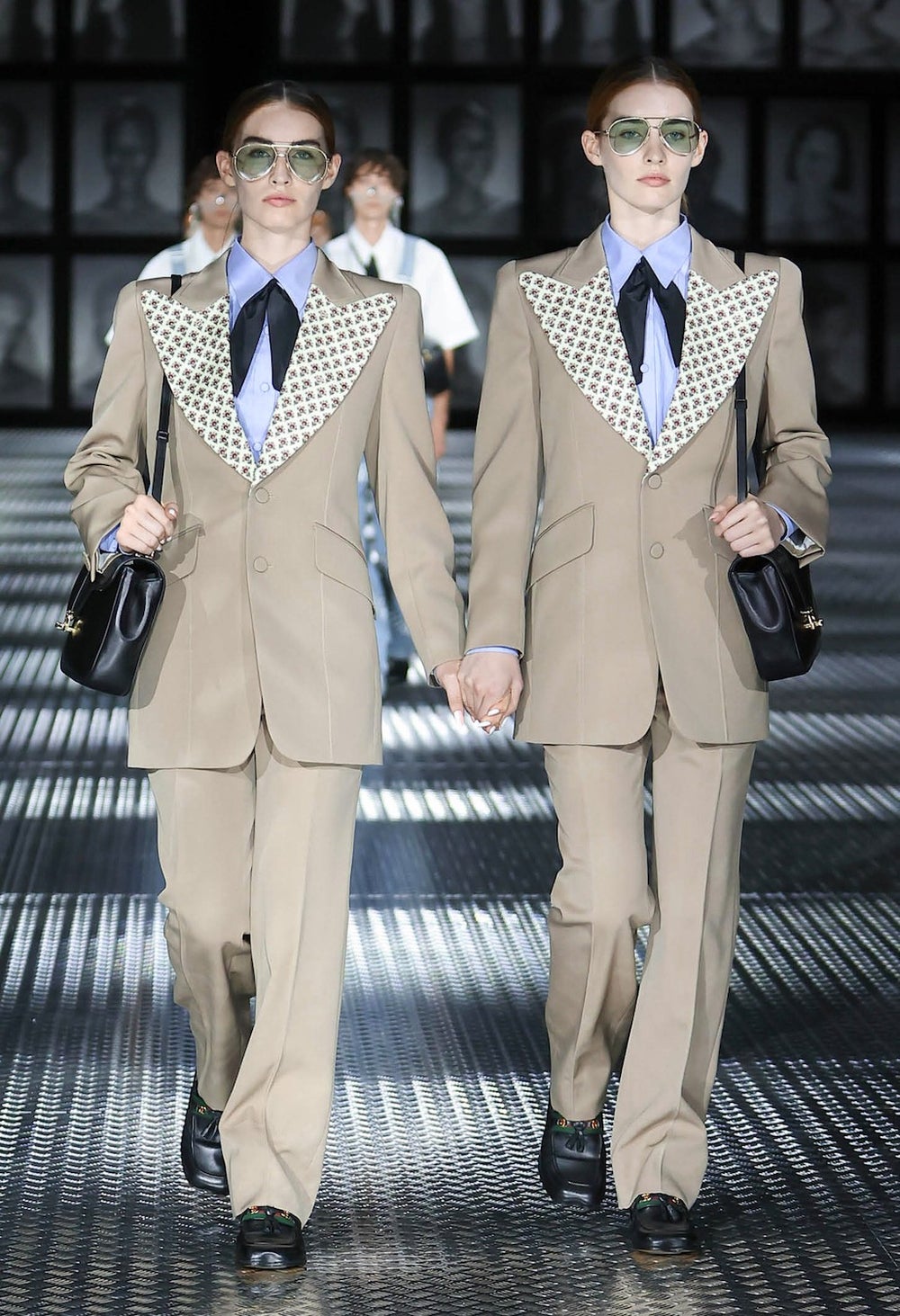 GUCCI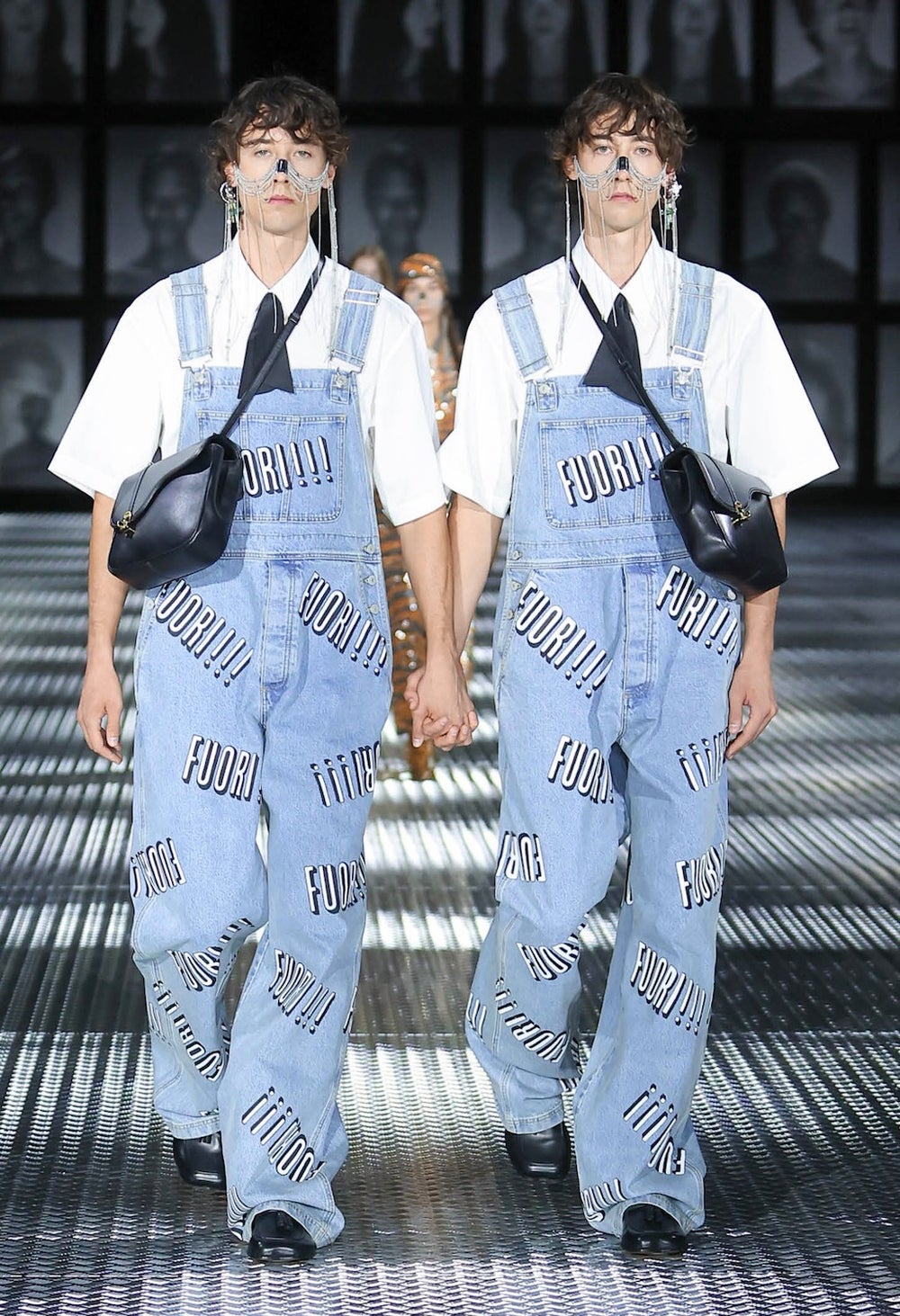 GUCCI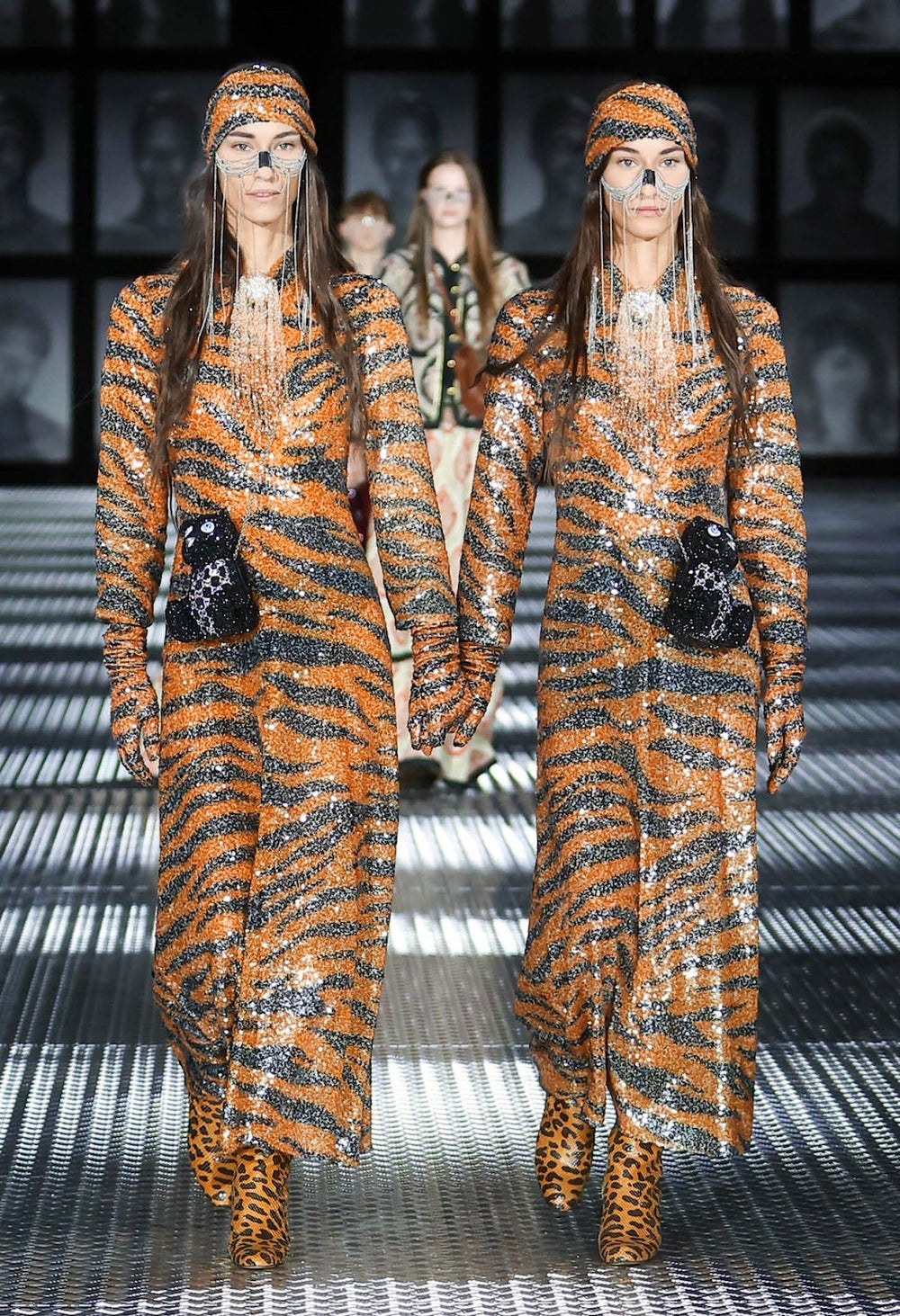 GUCCI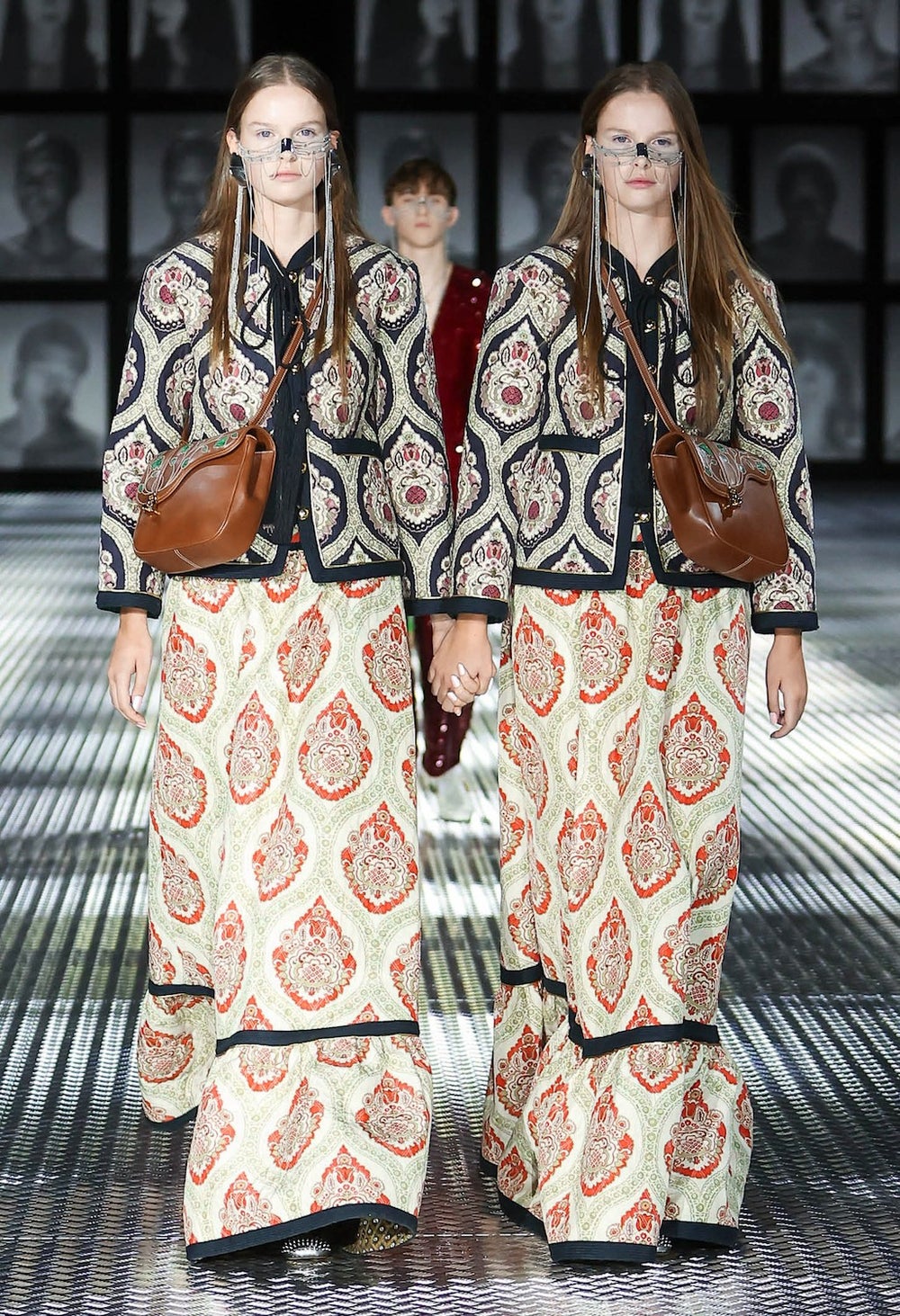 GUCCI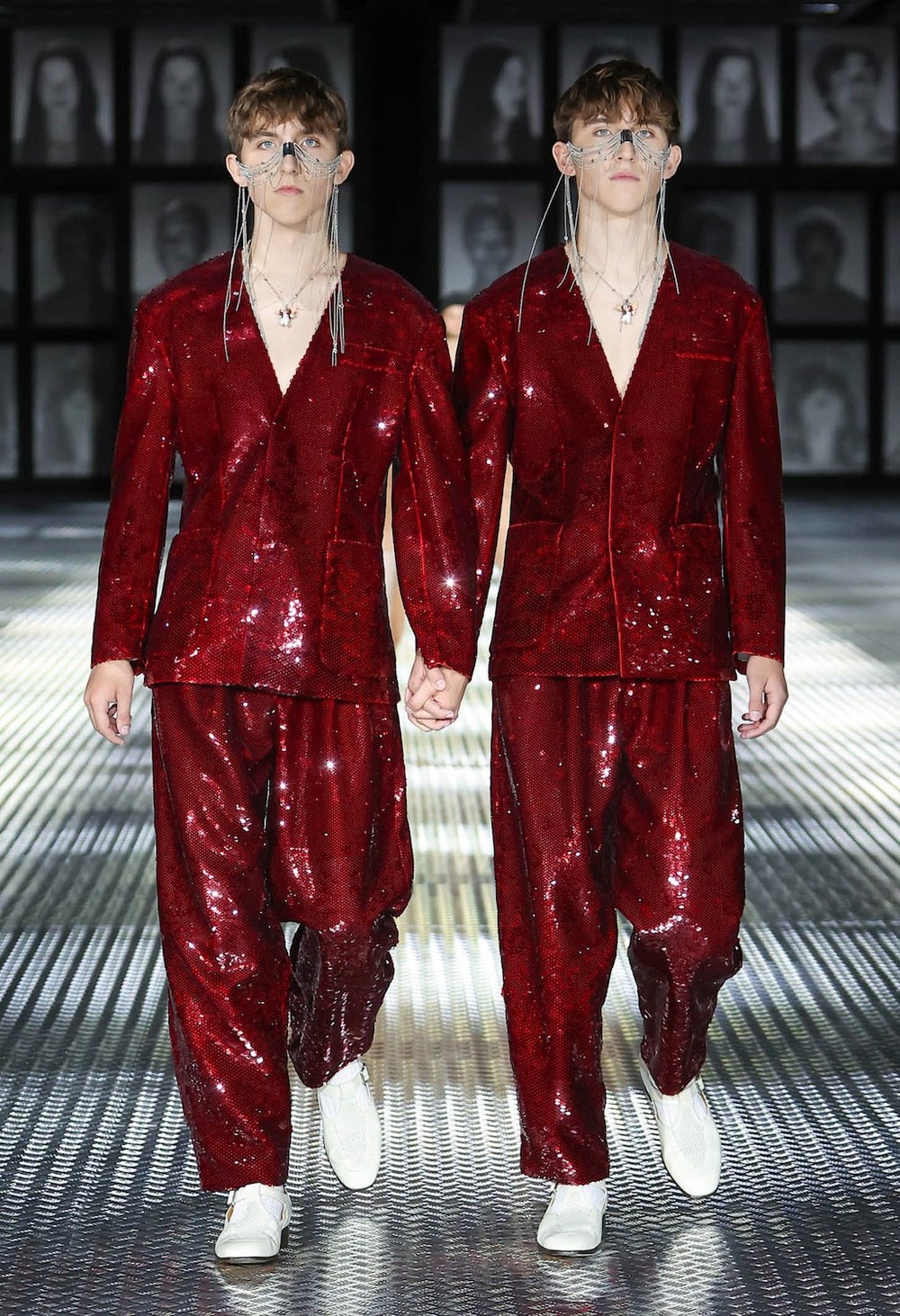 GUCCI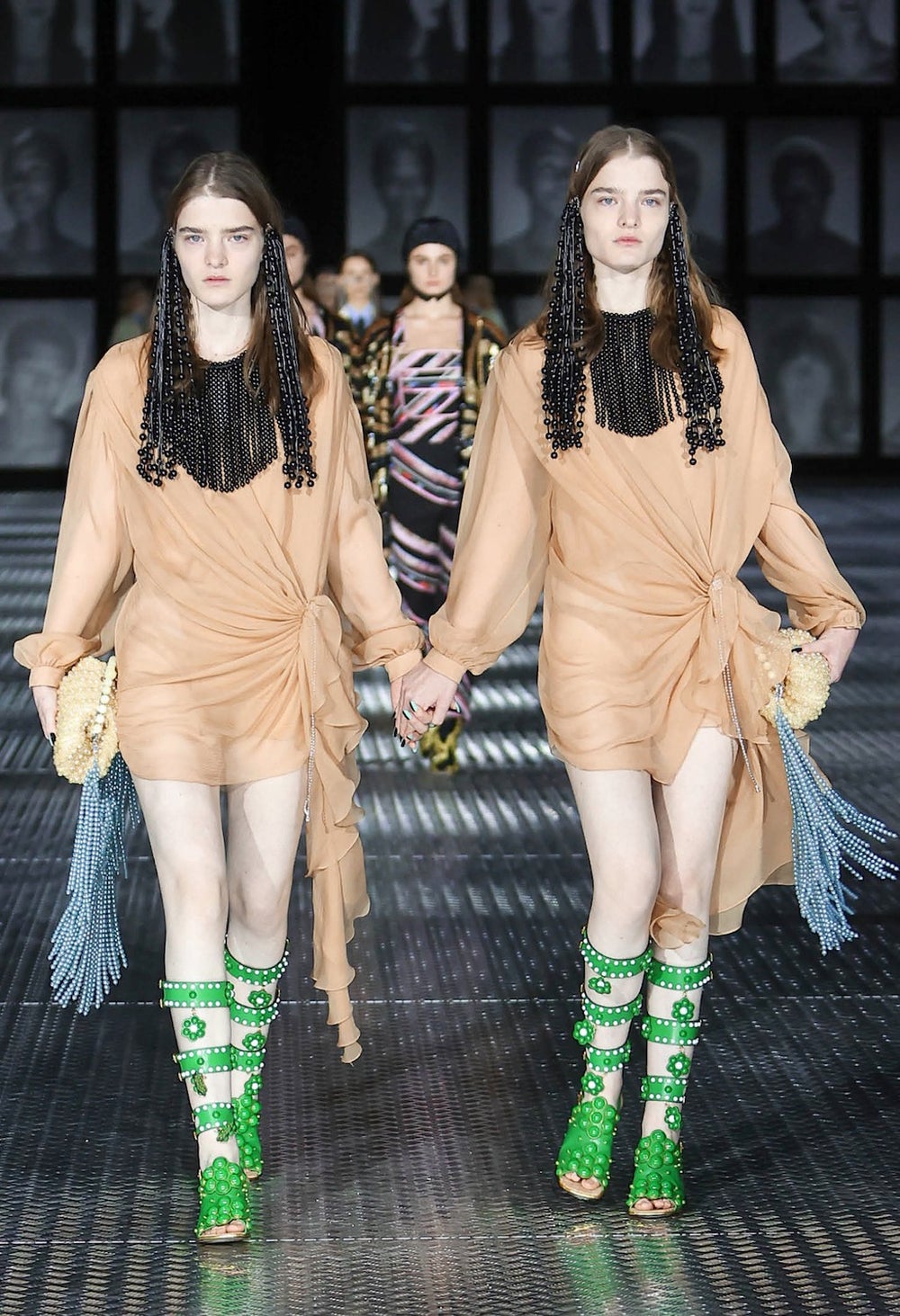 GUCCI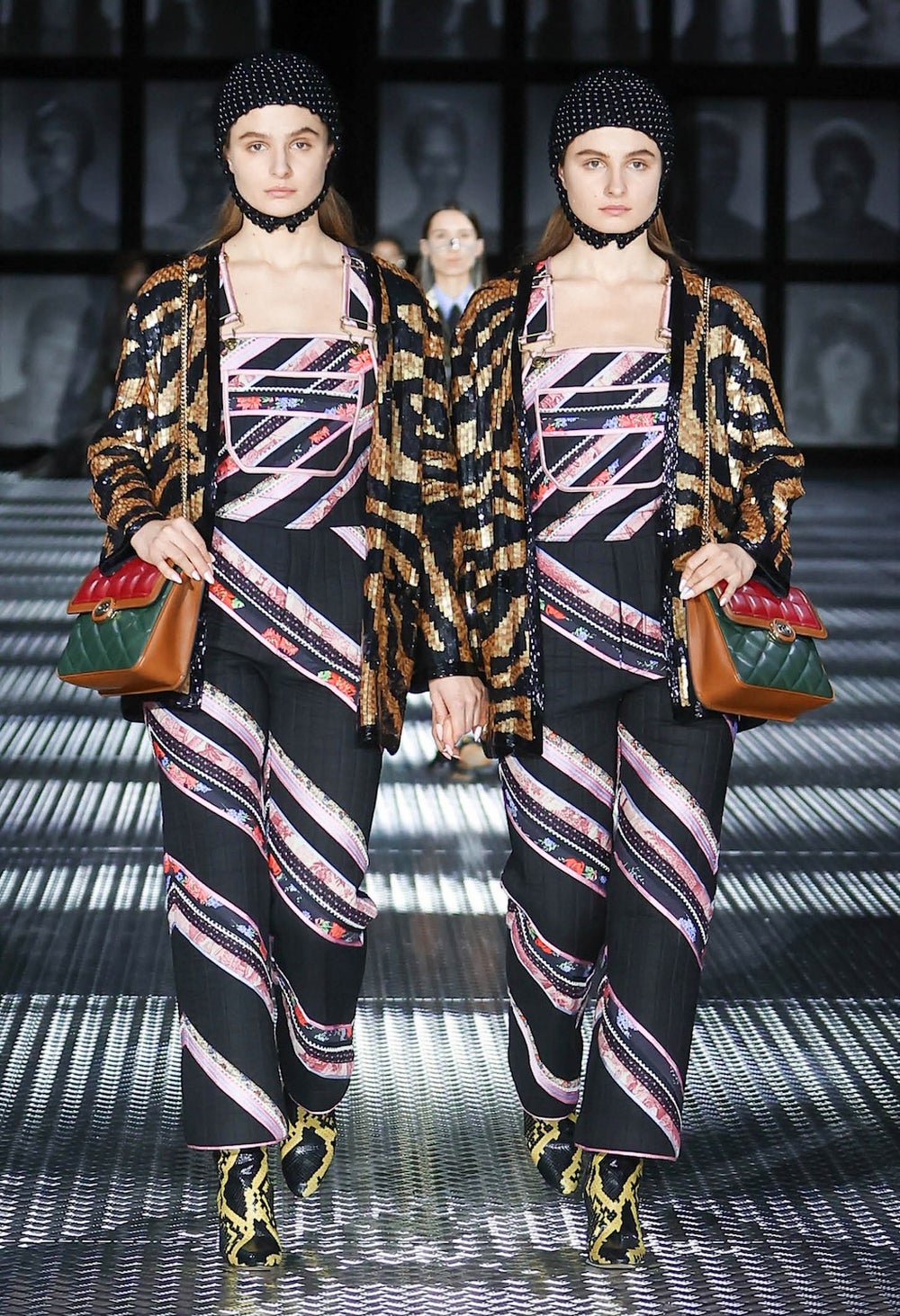 GUCCI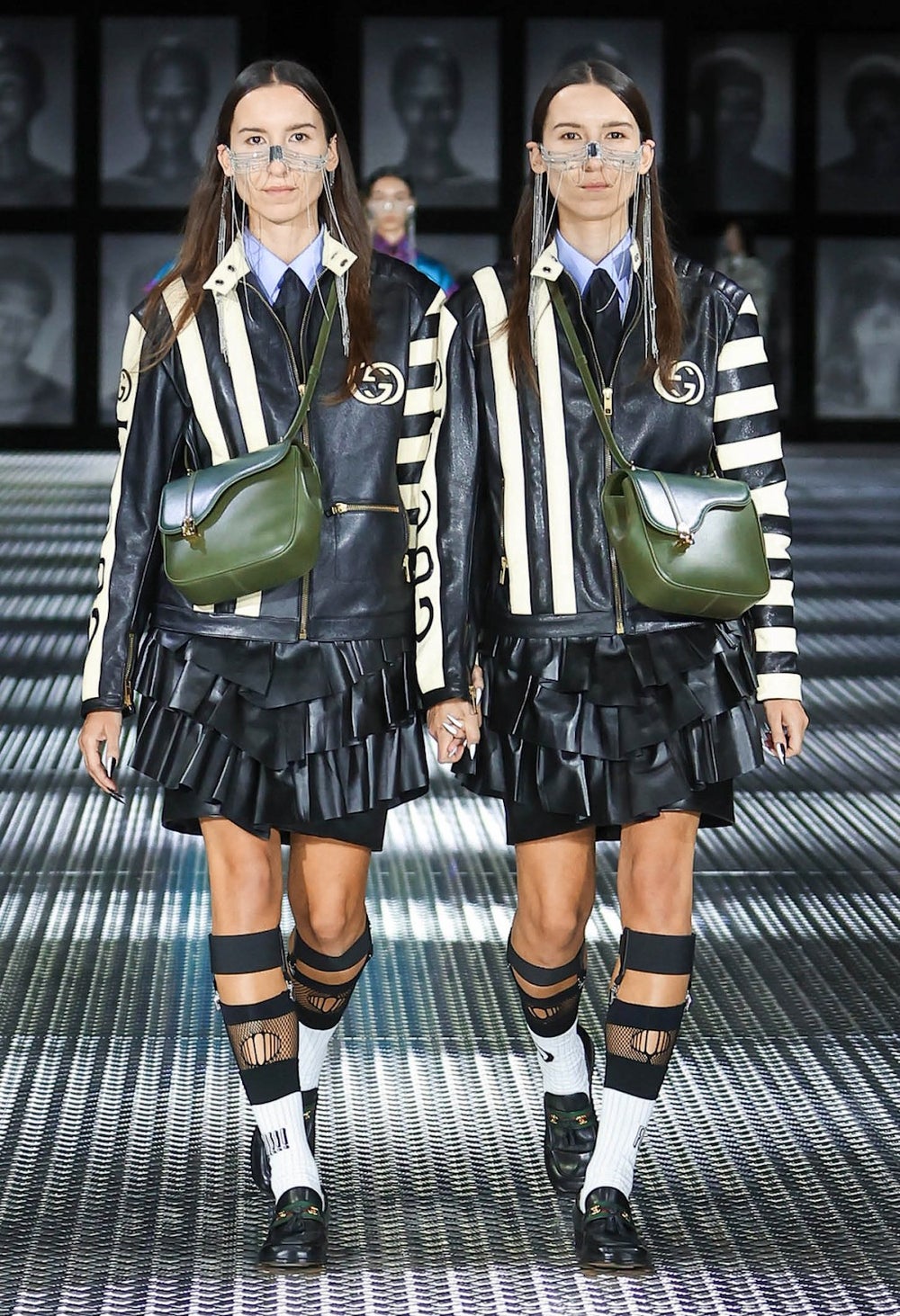 GUCCI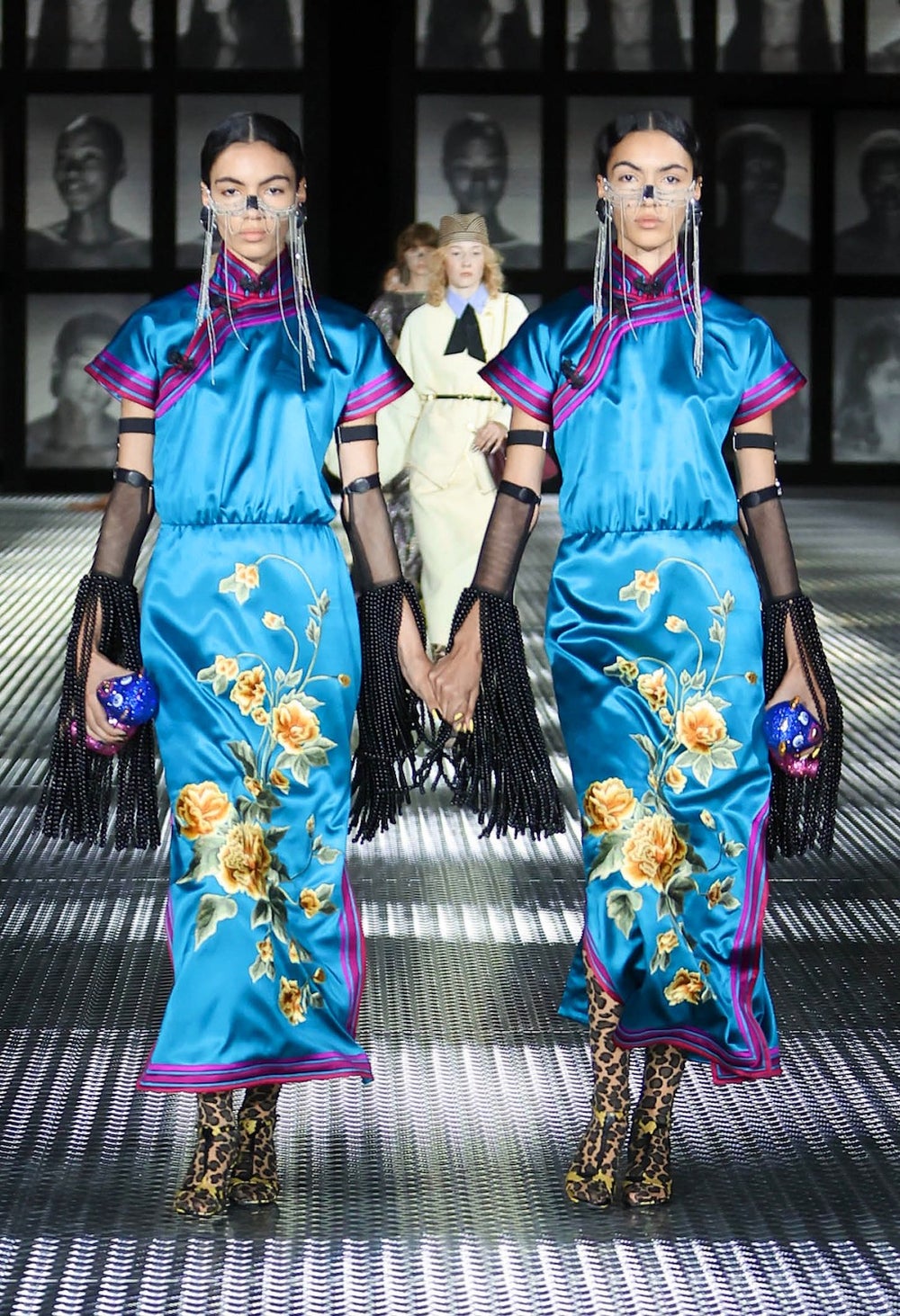 GUCCI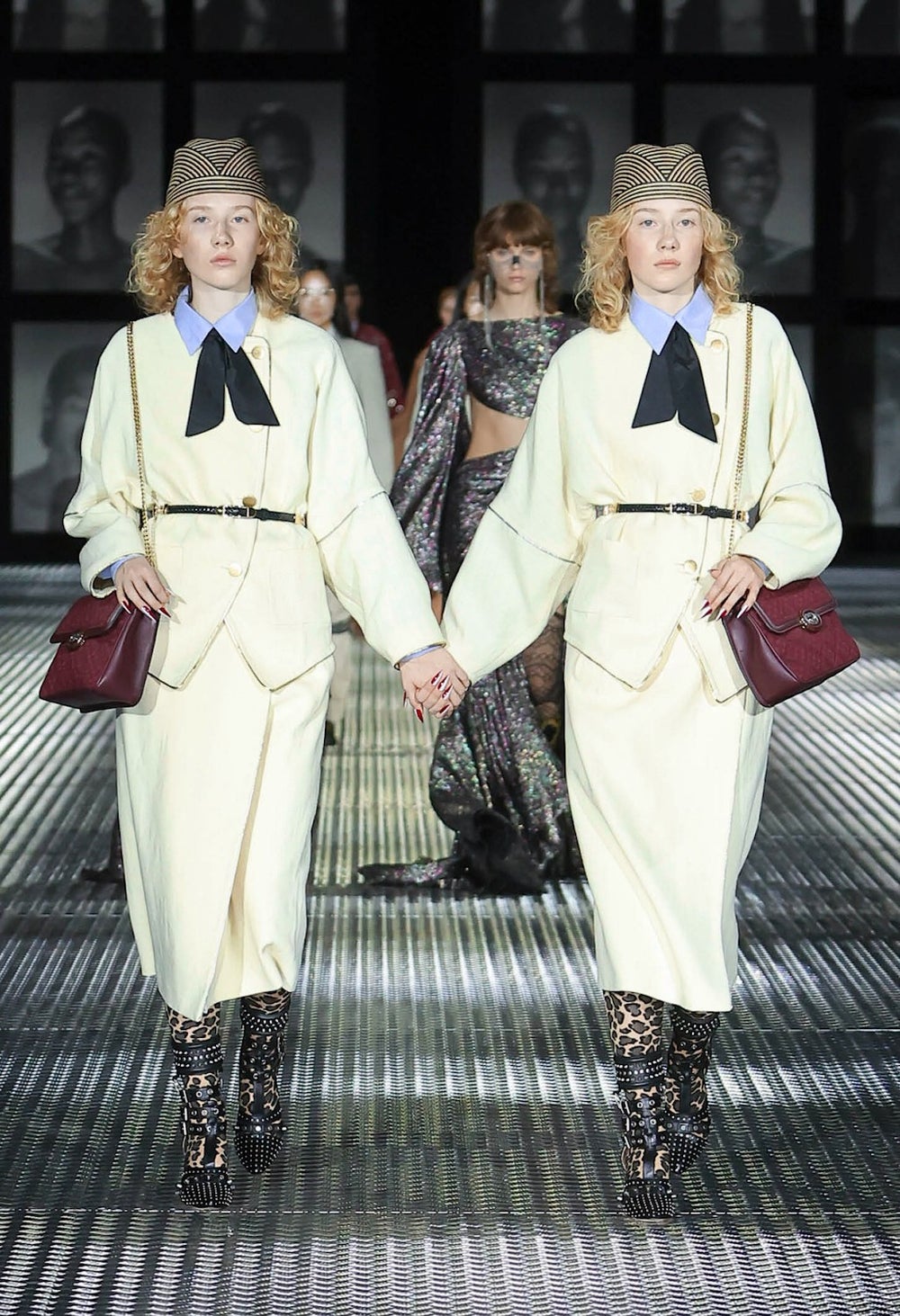 GUCCI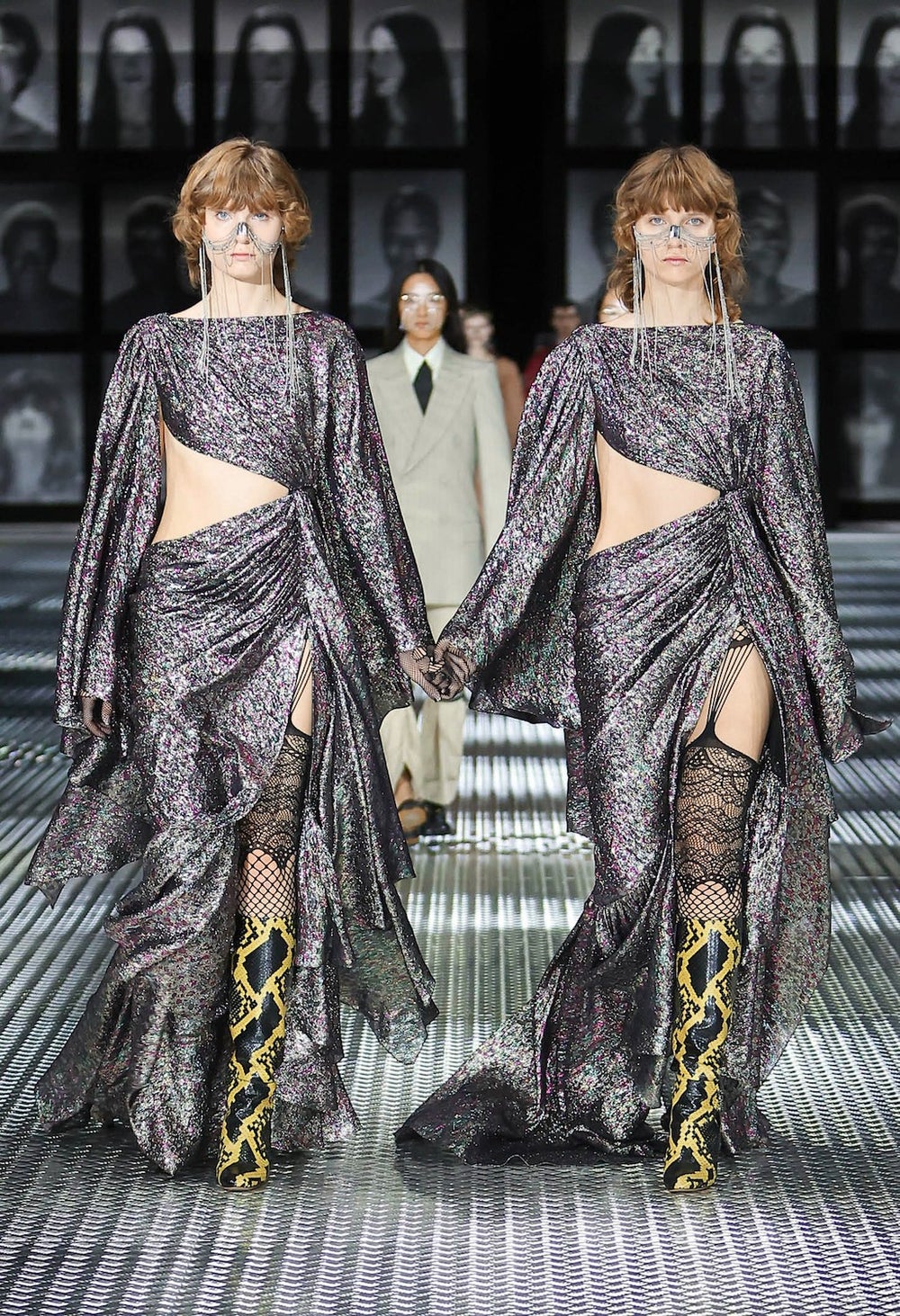 GUCCI
GUCCI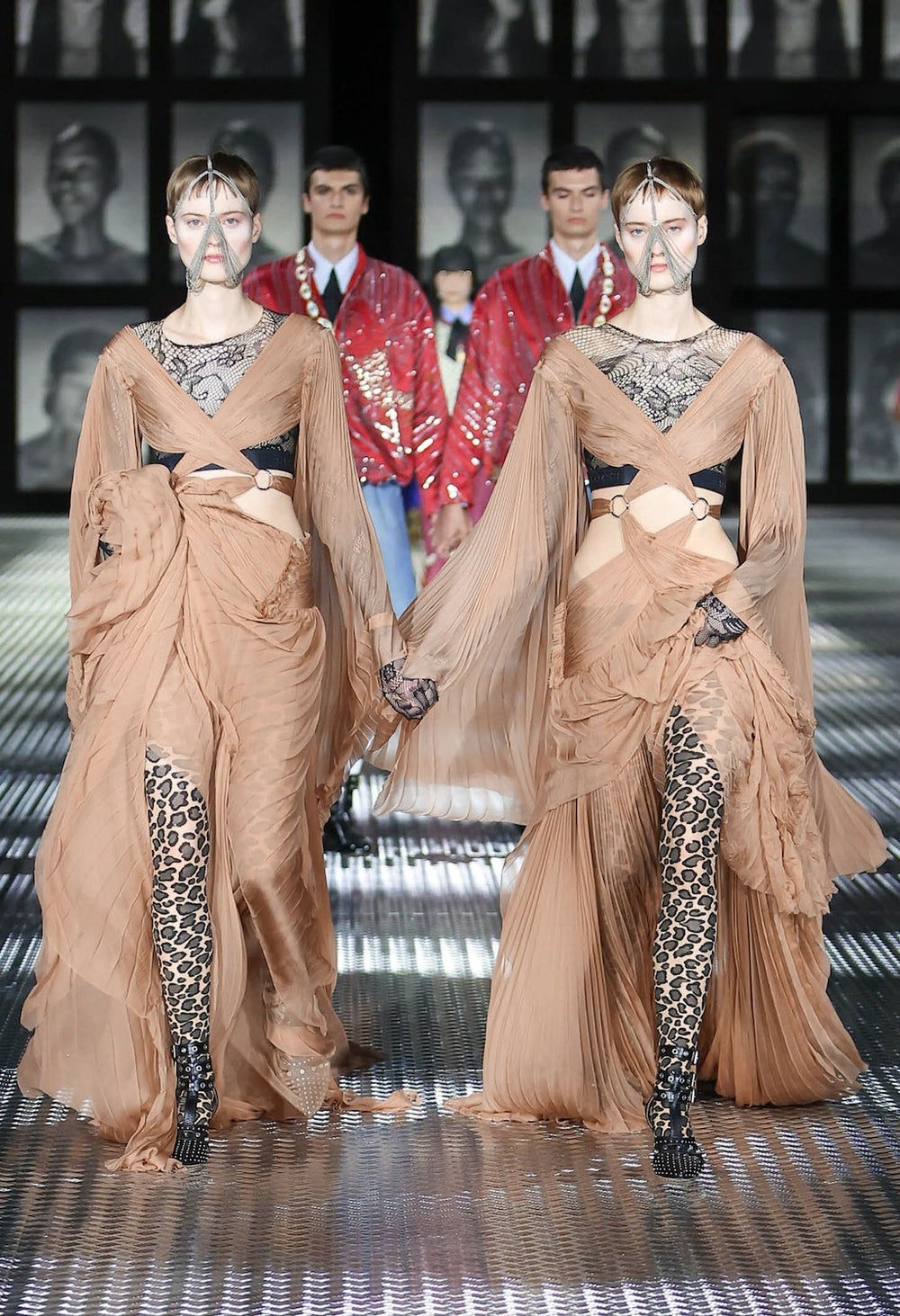 GUCCI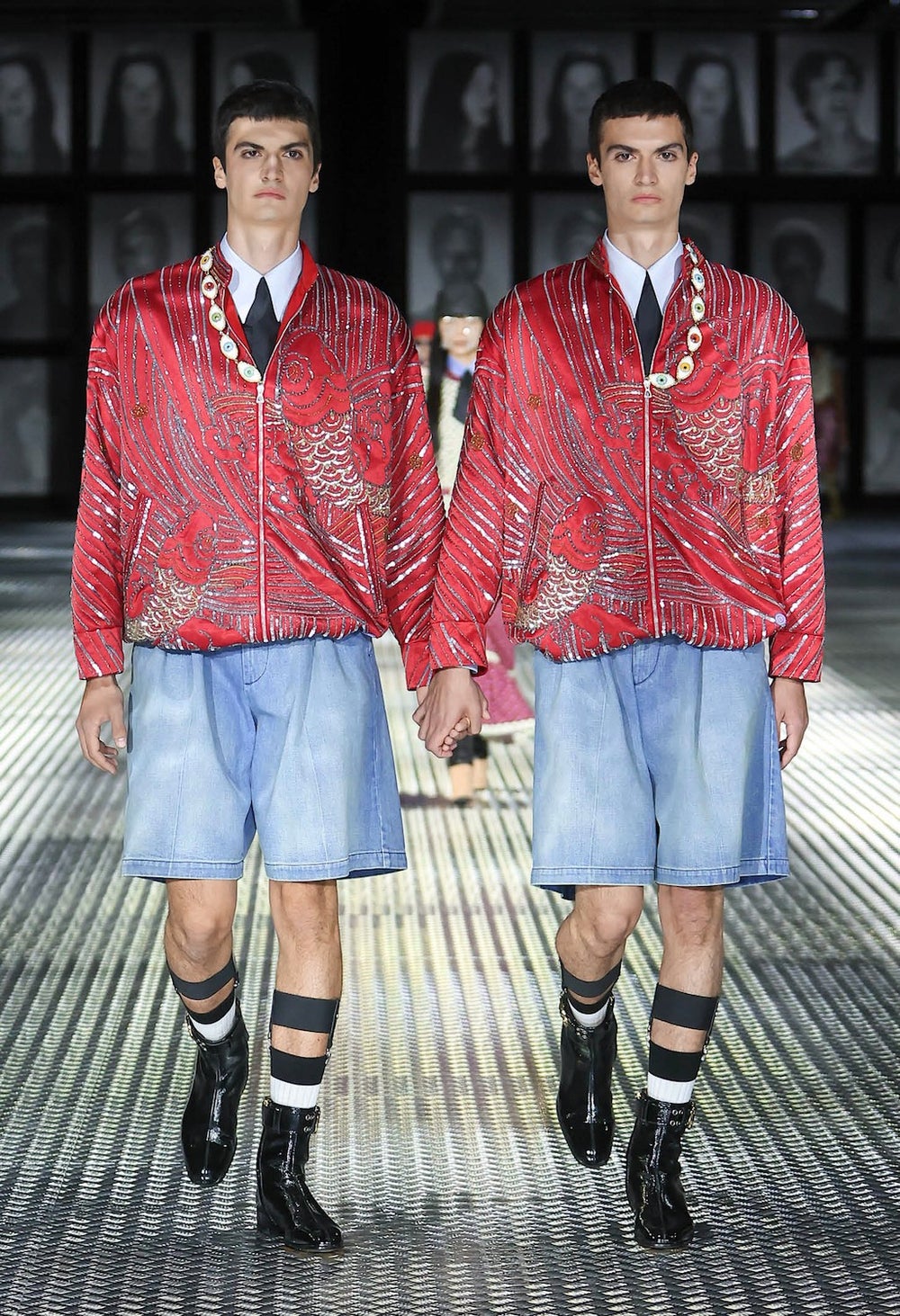 GUCCI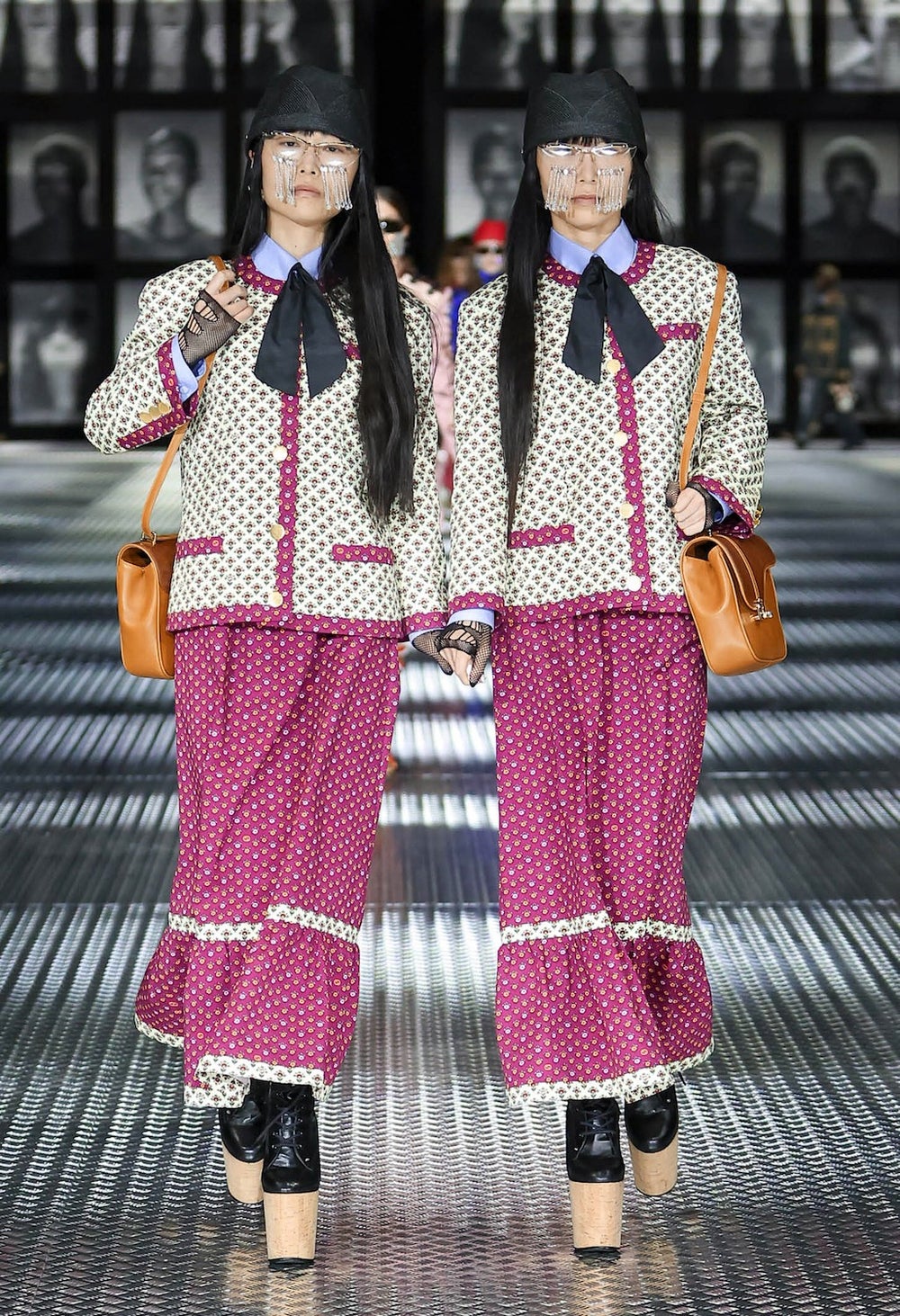 GUCCI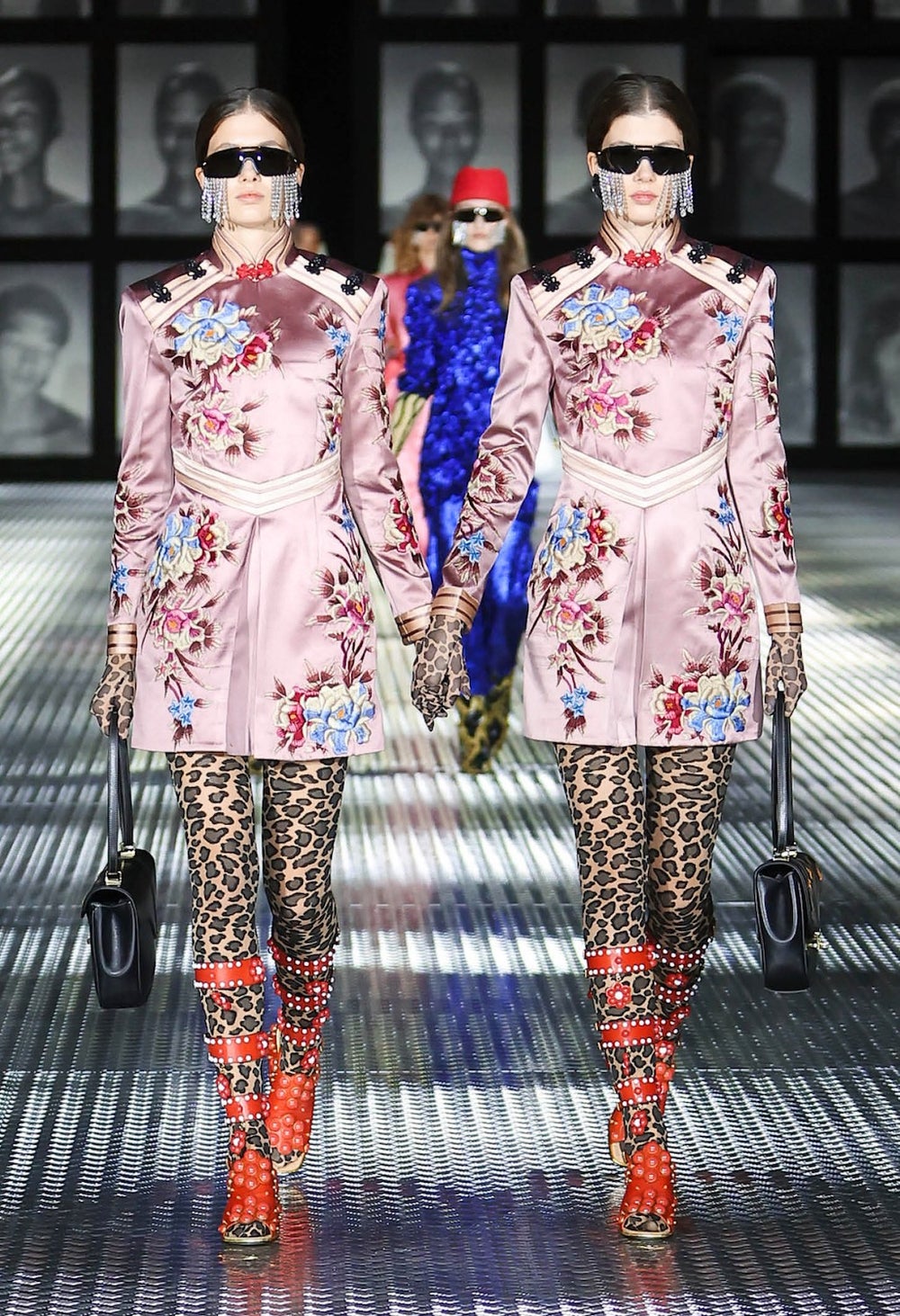 GUCCI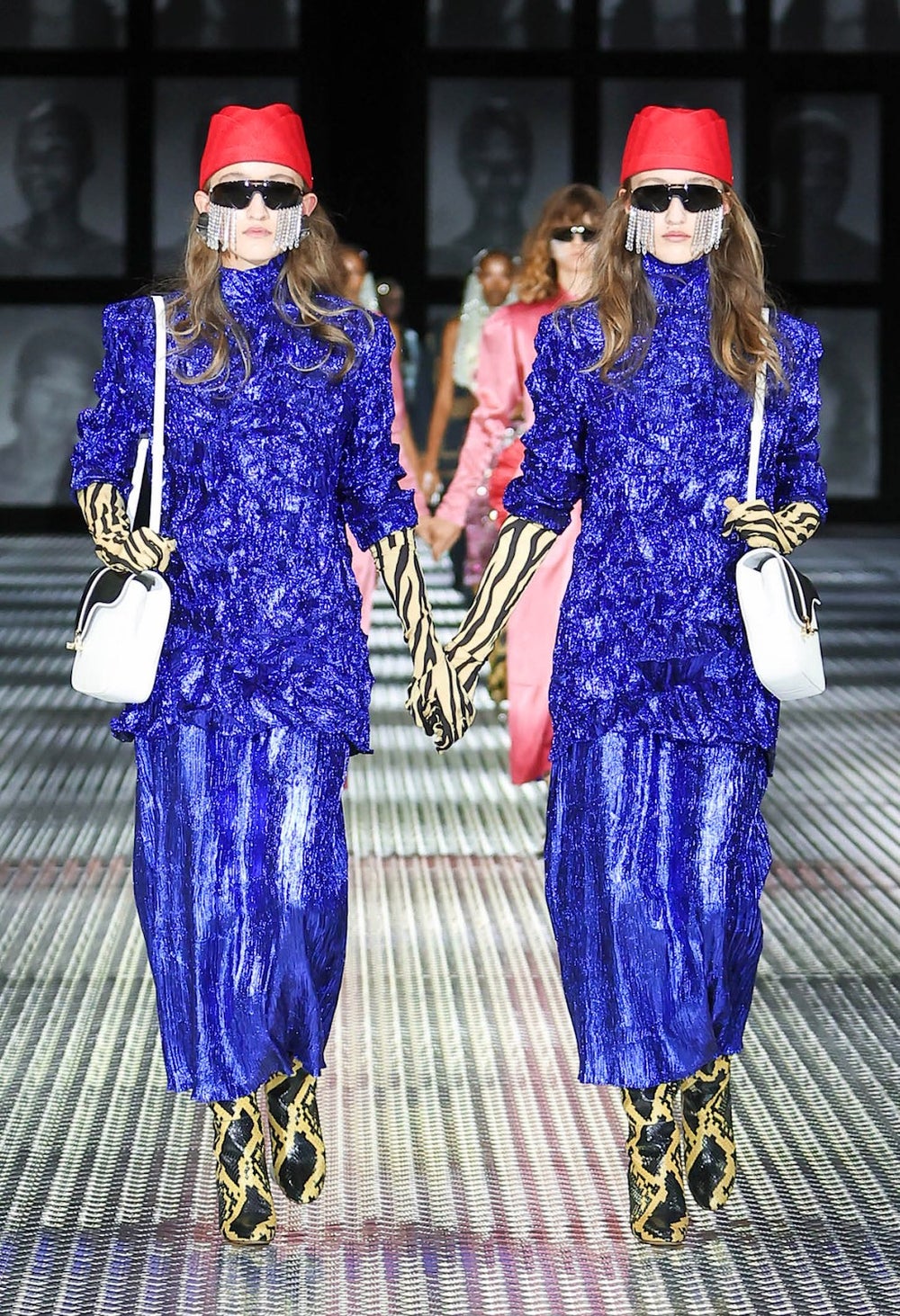 GUCCI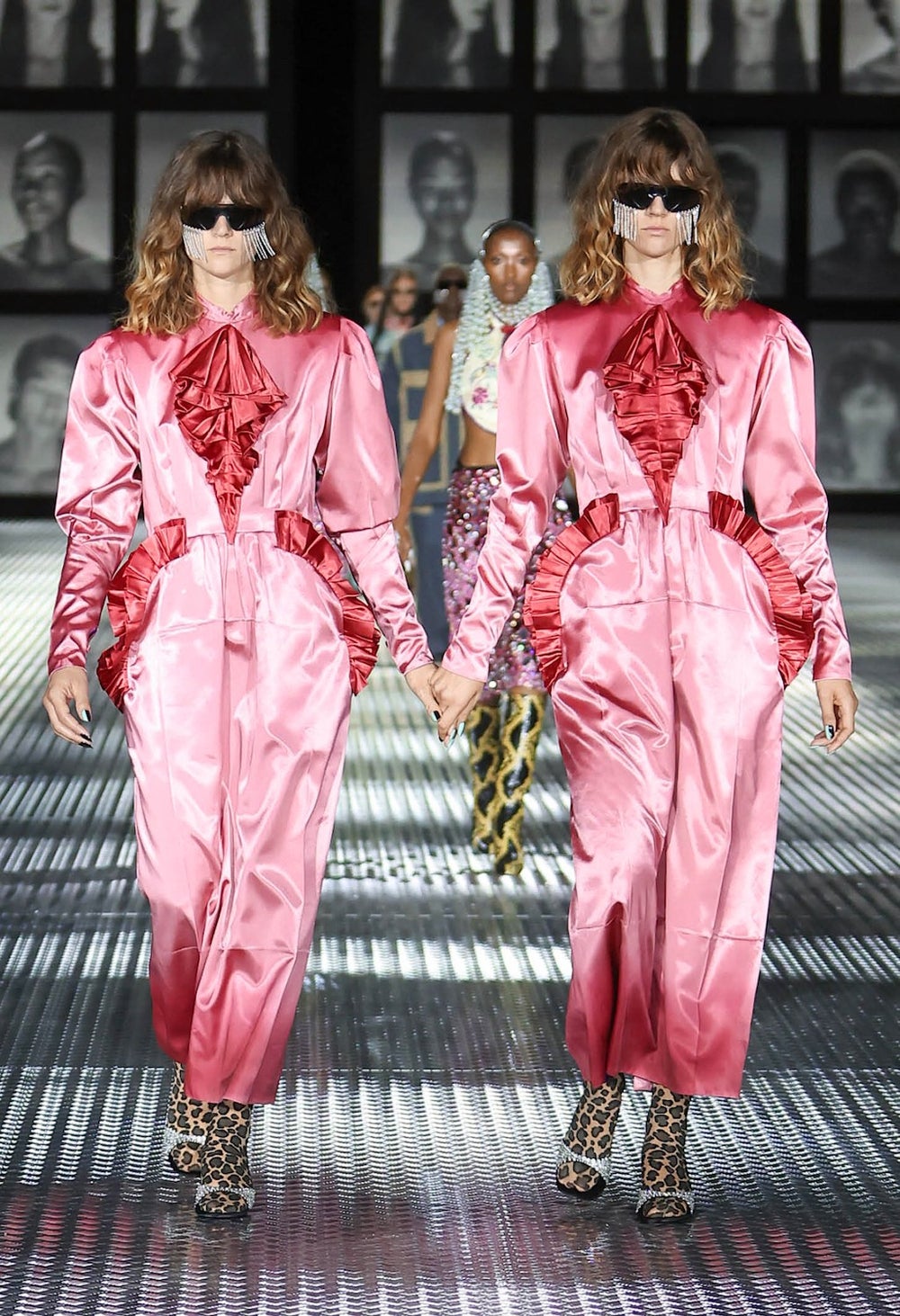 GUCCI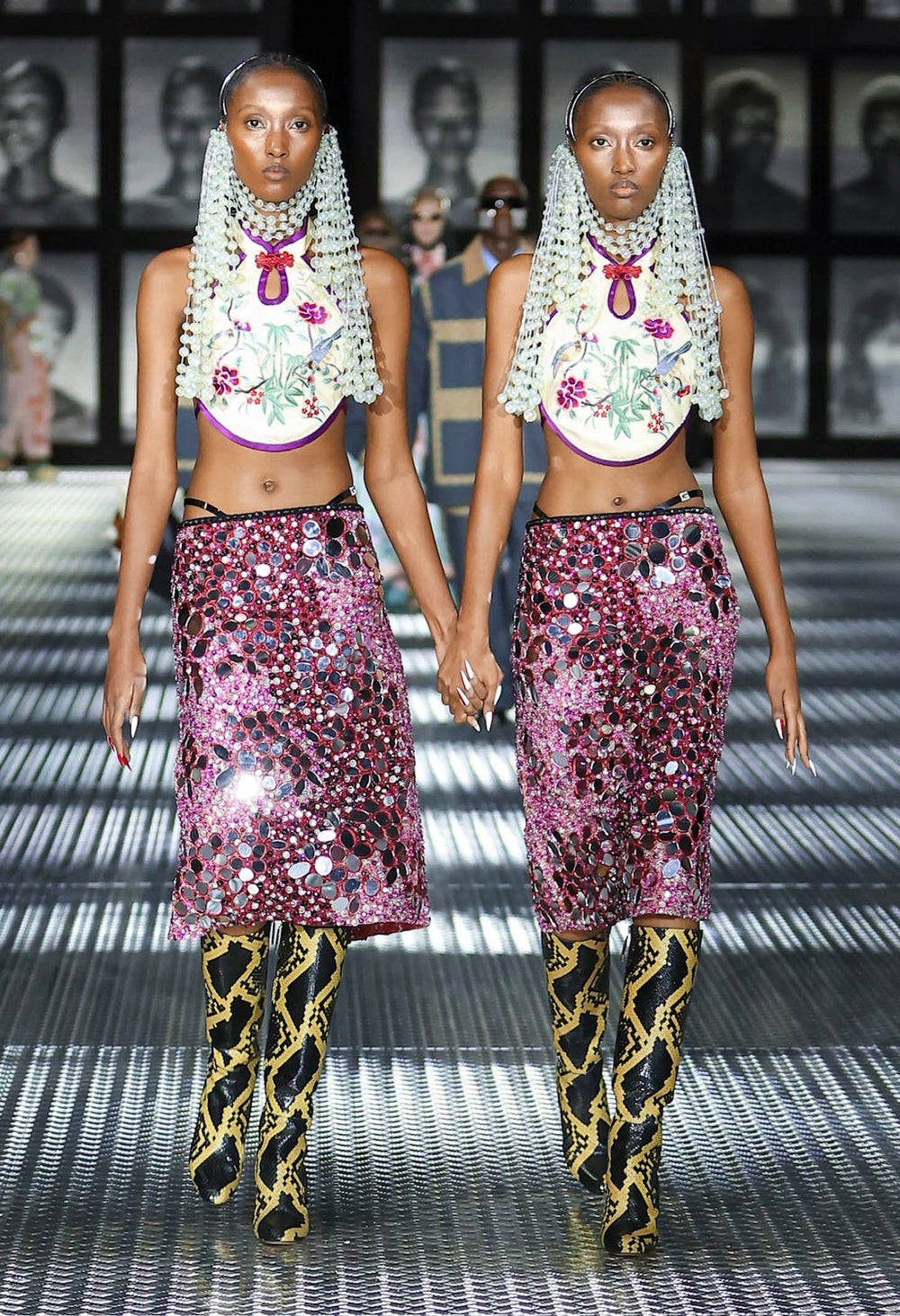 GUCCI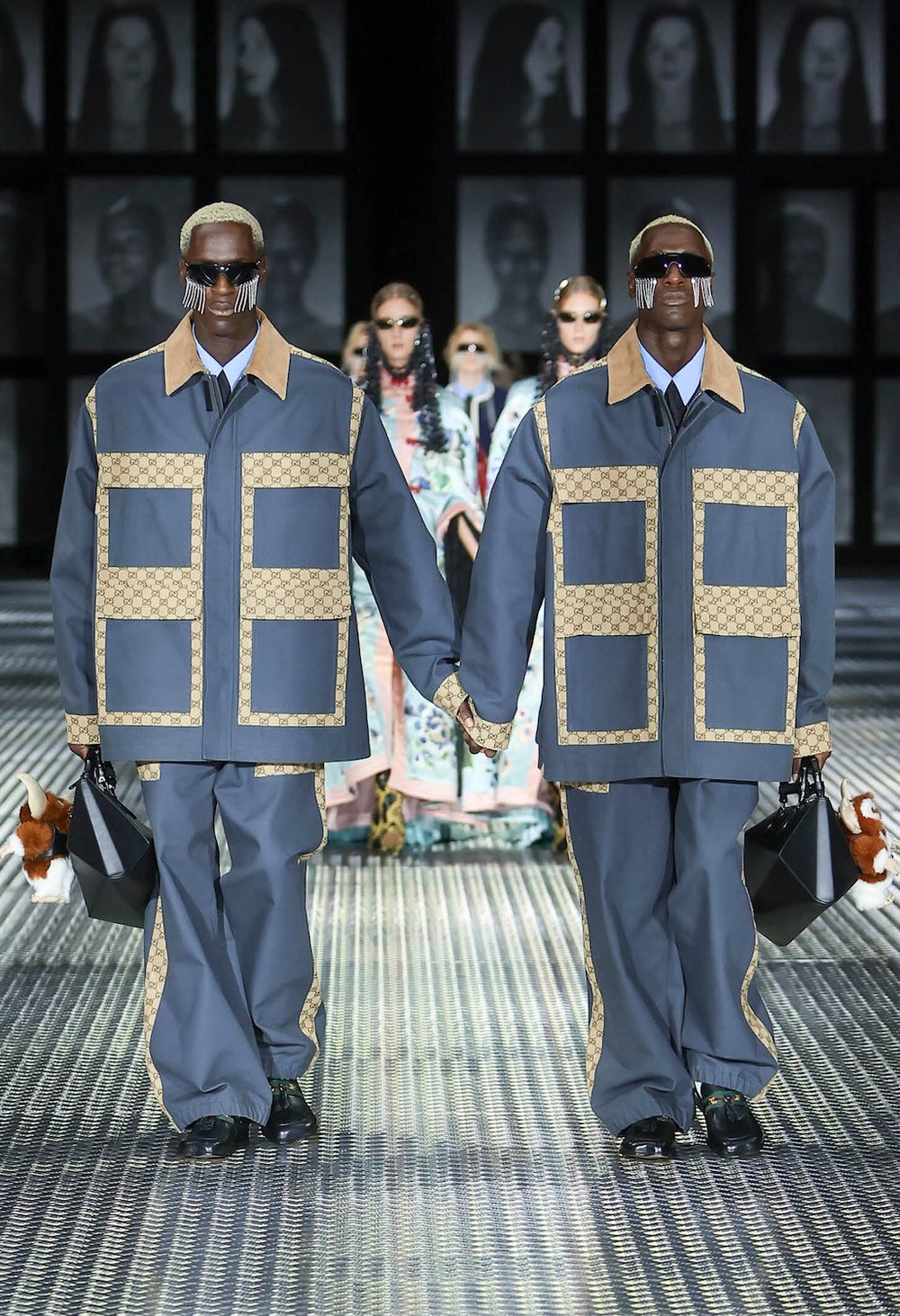 GUCCI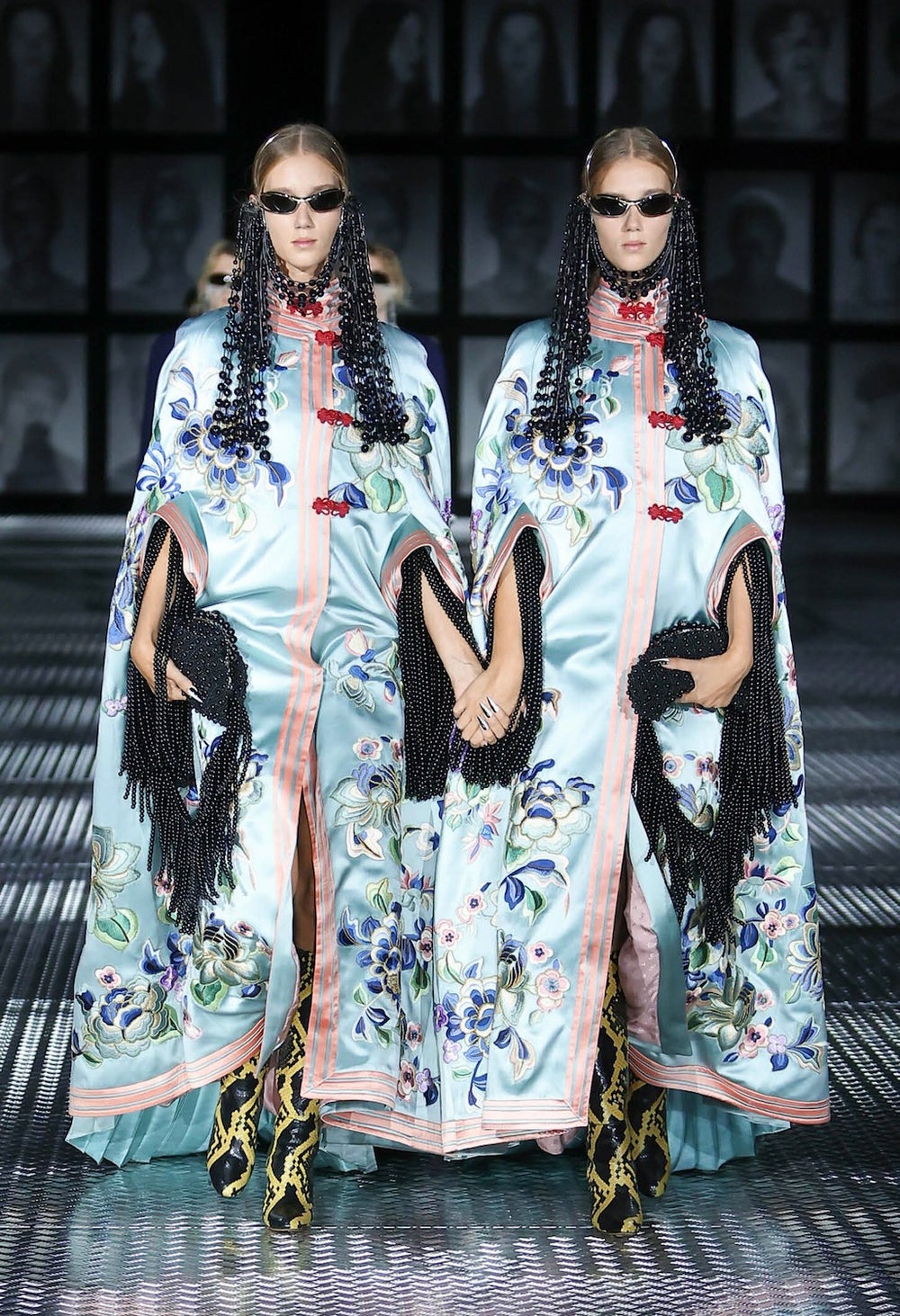 GUCCI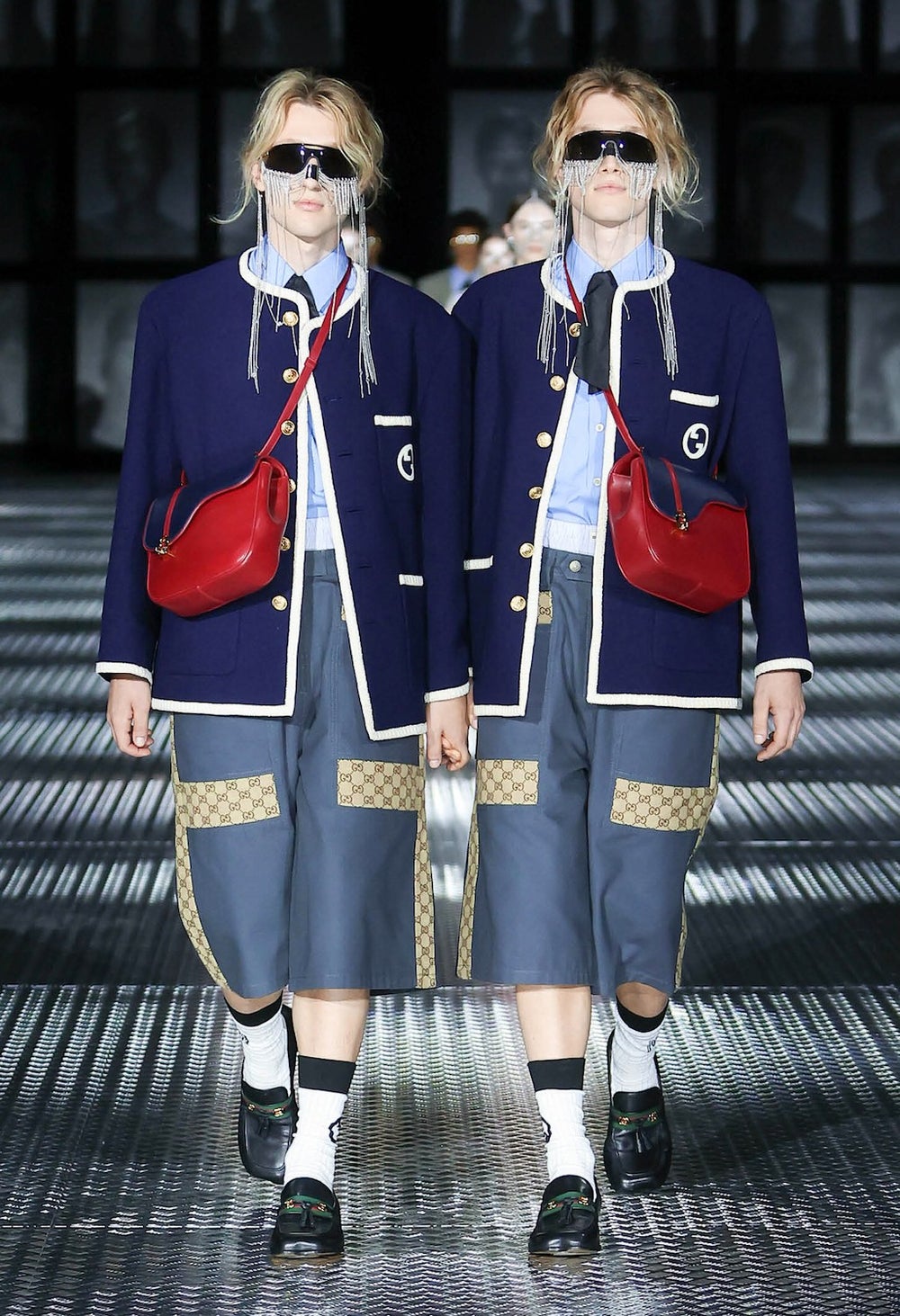 GUCCI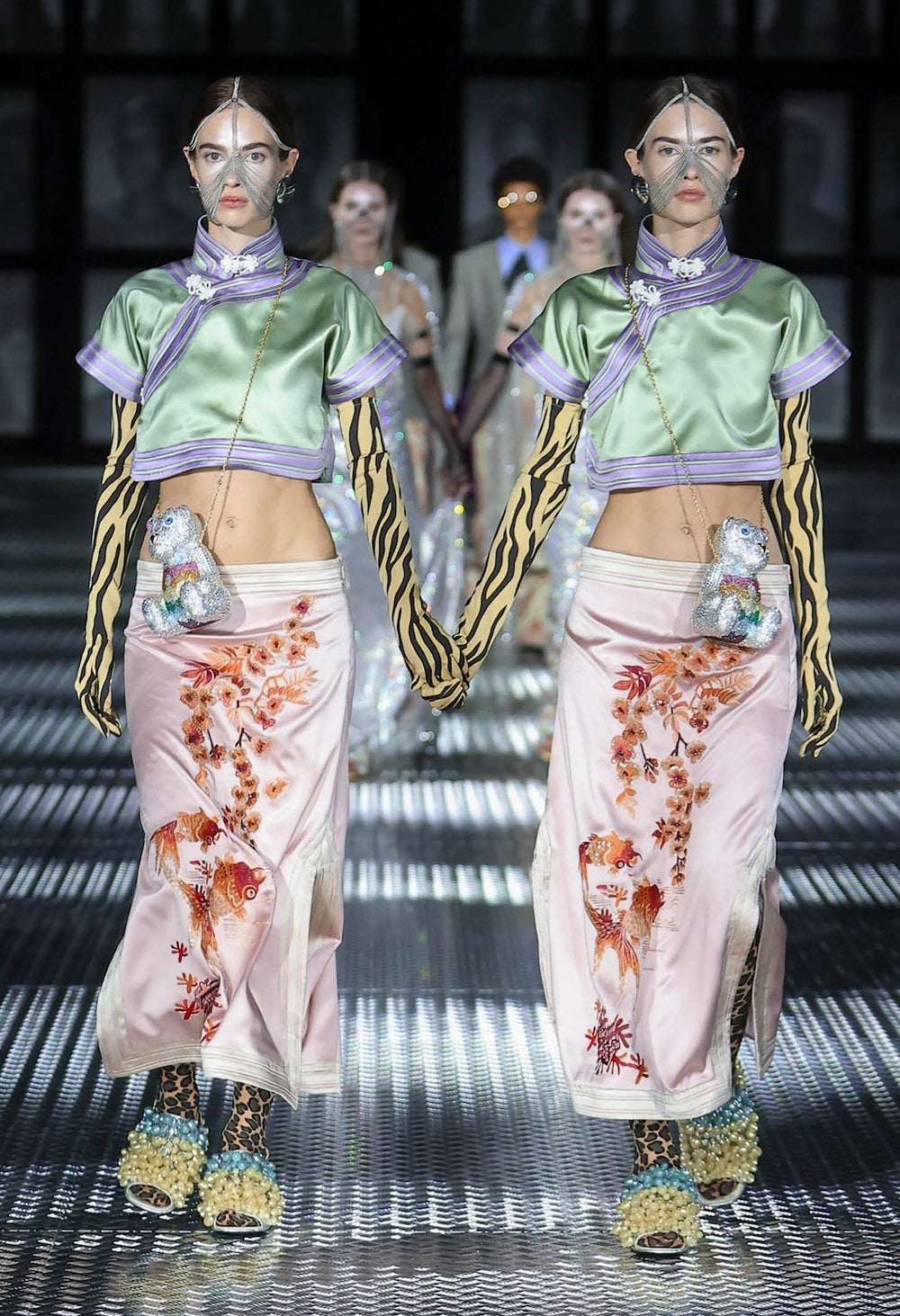 GUCCI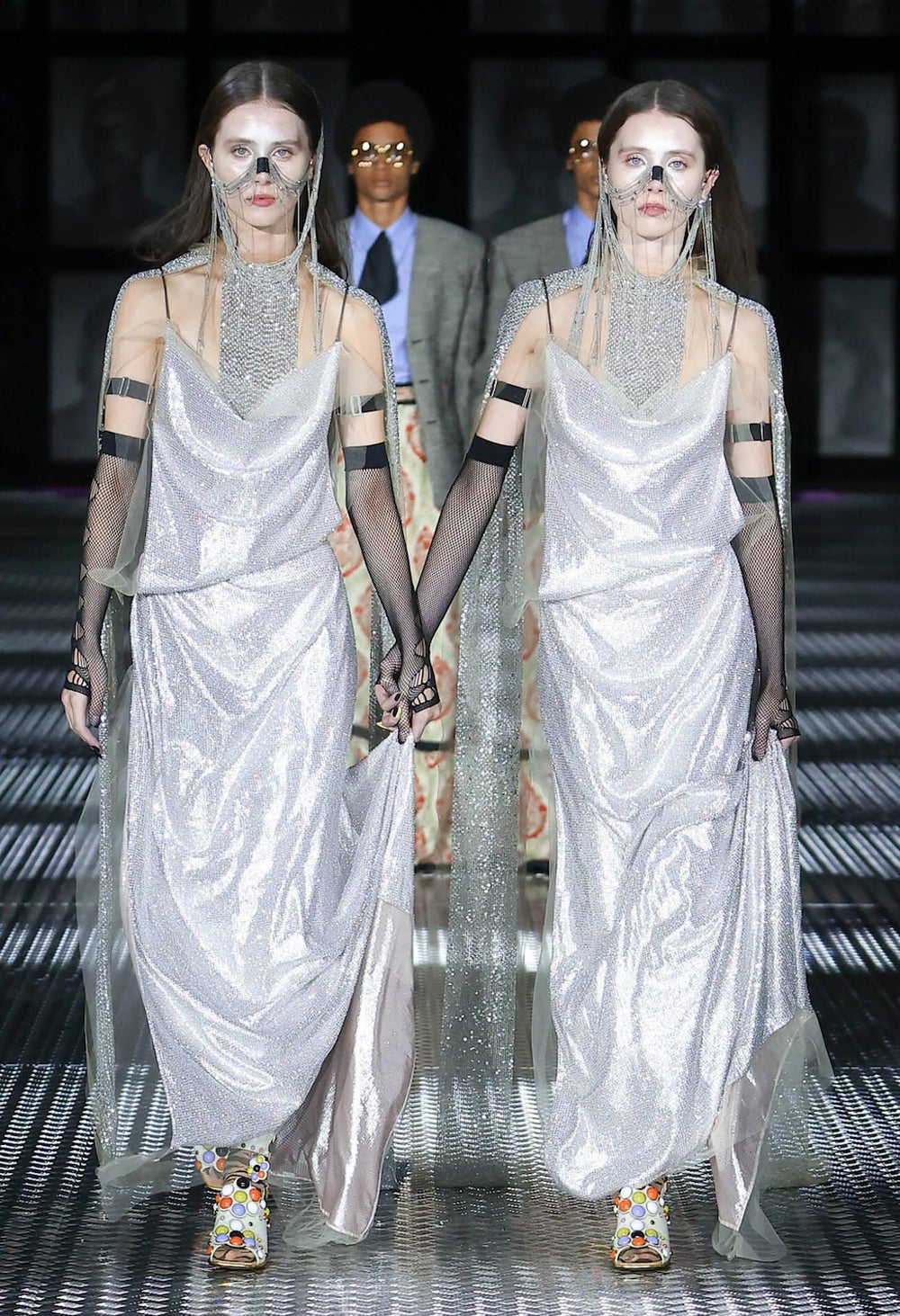 GUCCI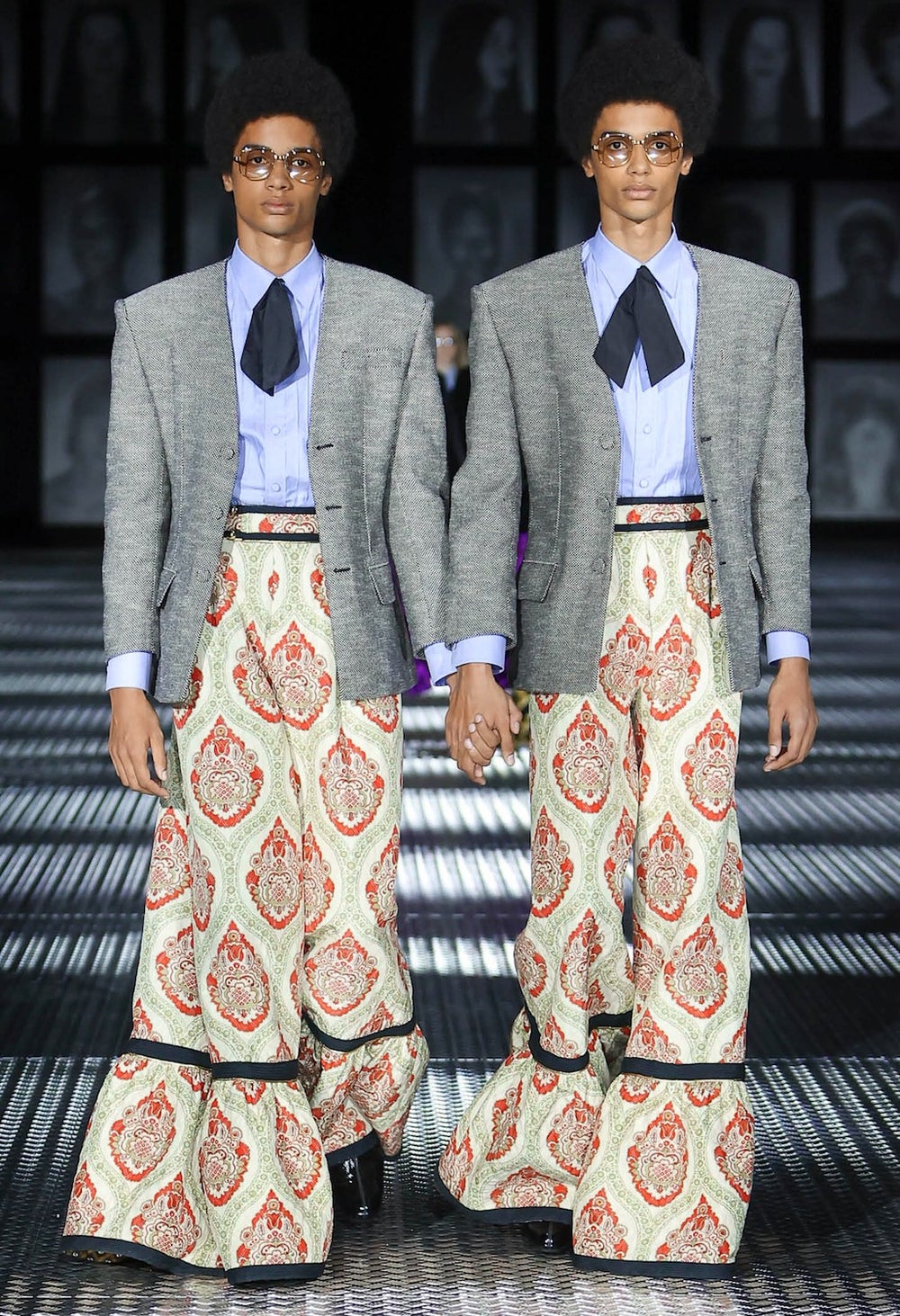 GUCCI
GUCCI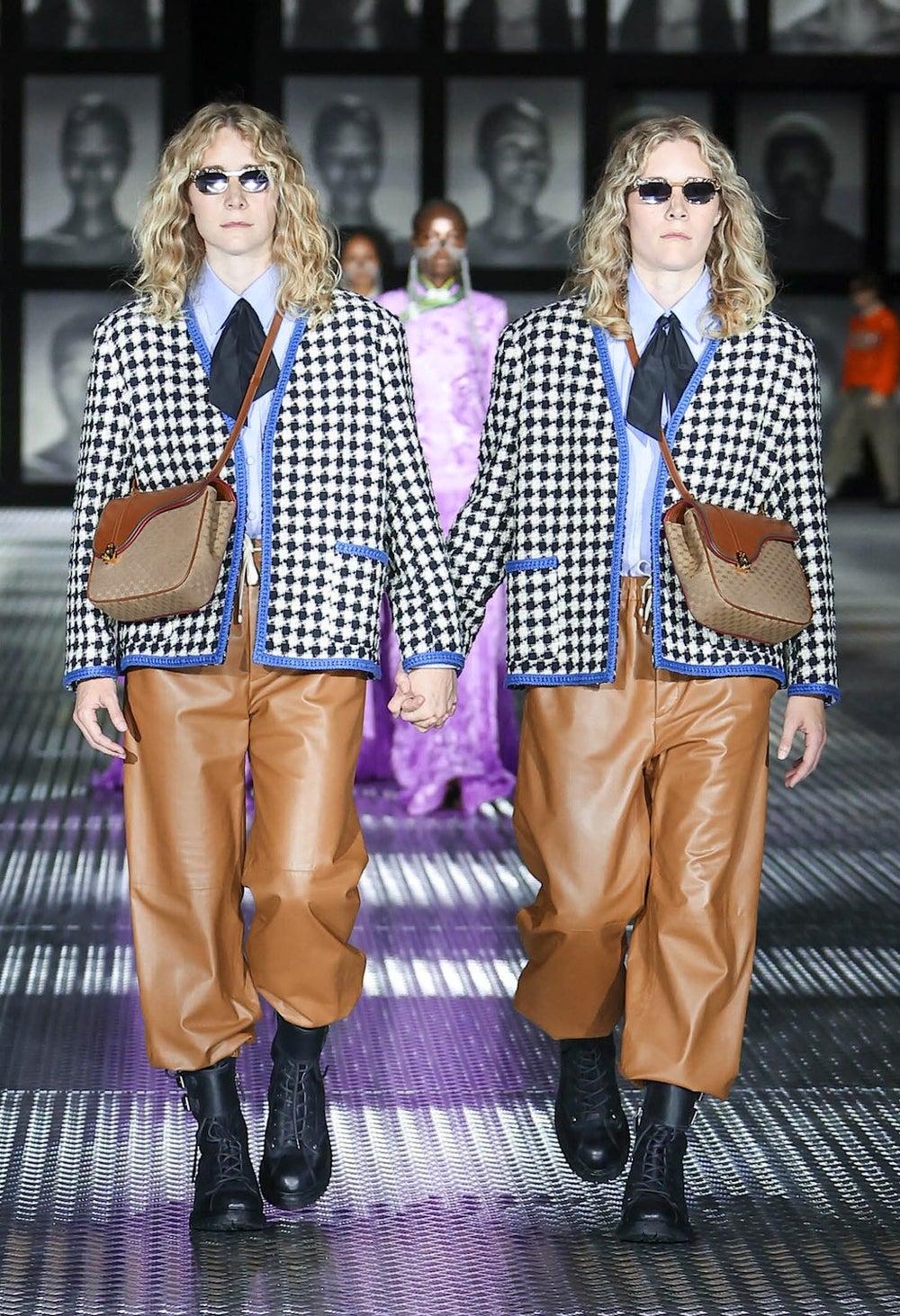 GUCCI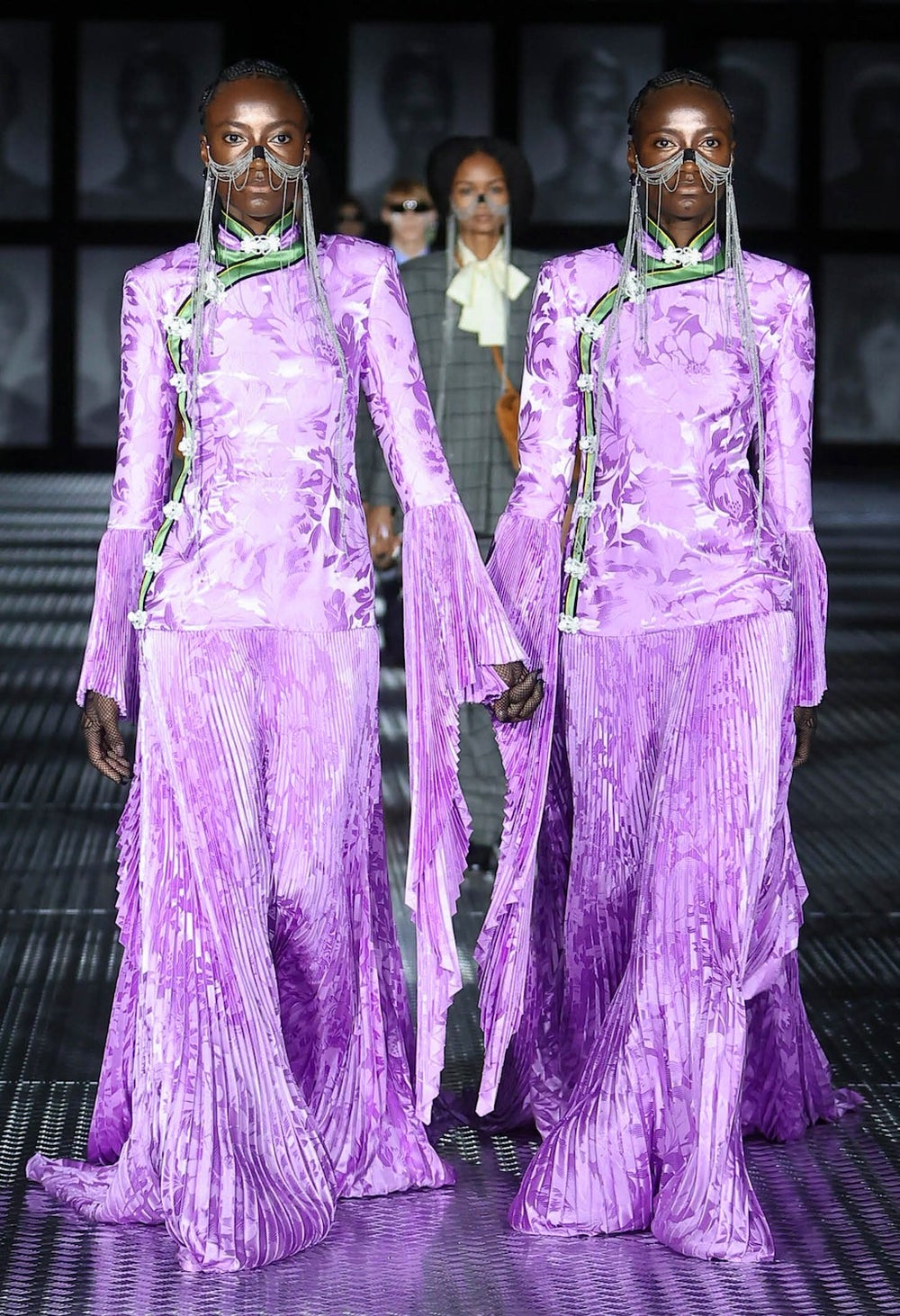 GUCCI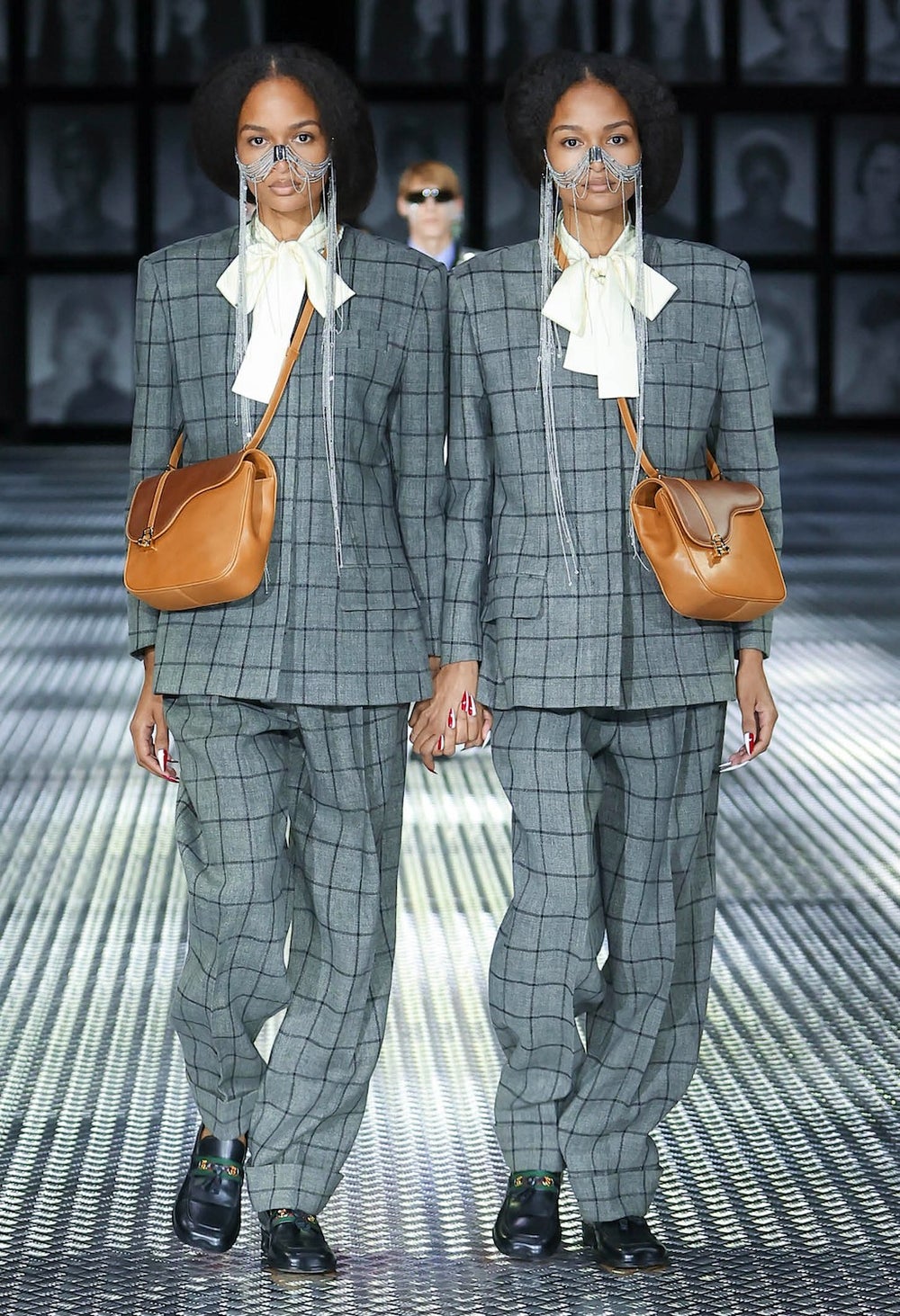 GUCCI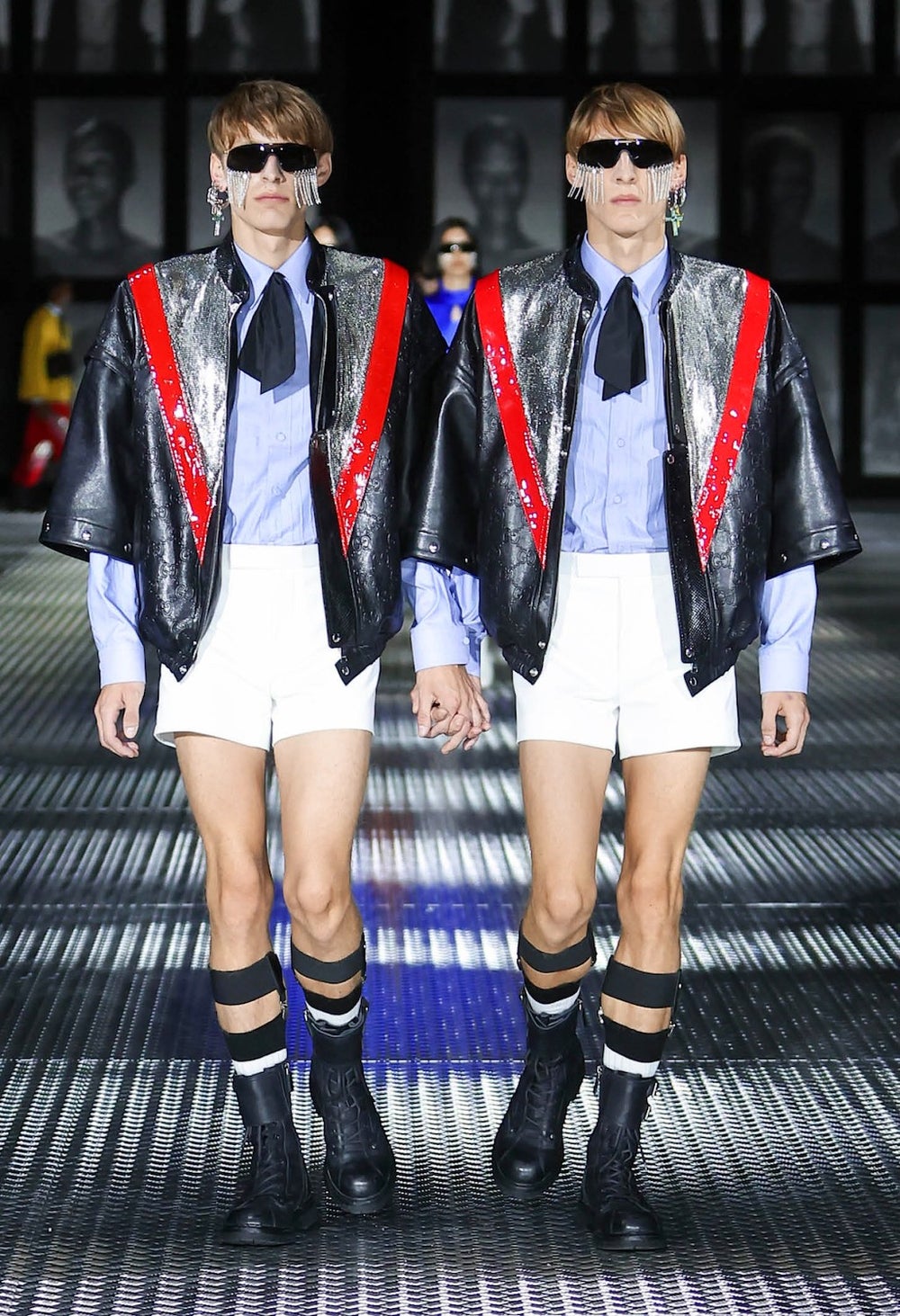 GUCCI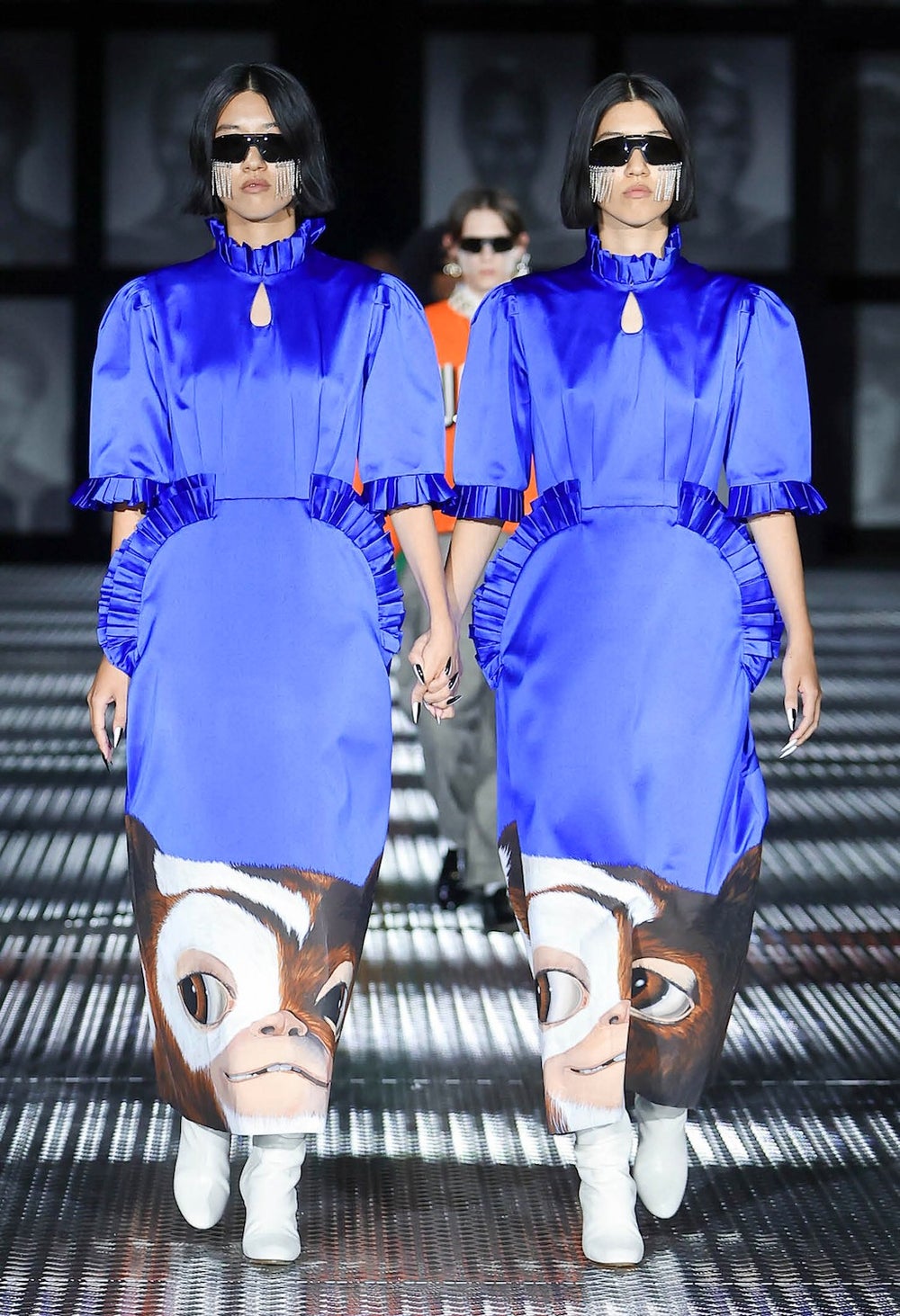 GUCCI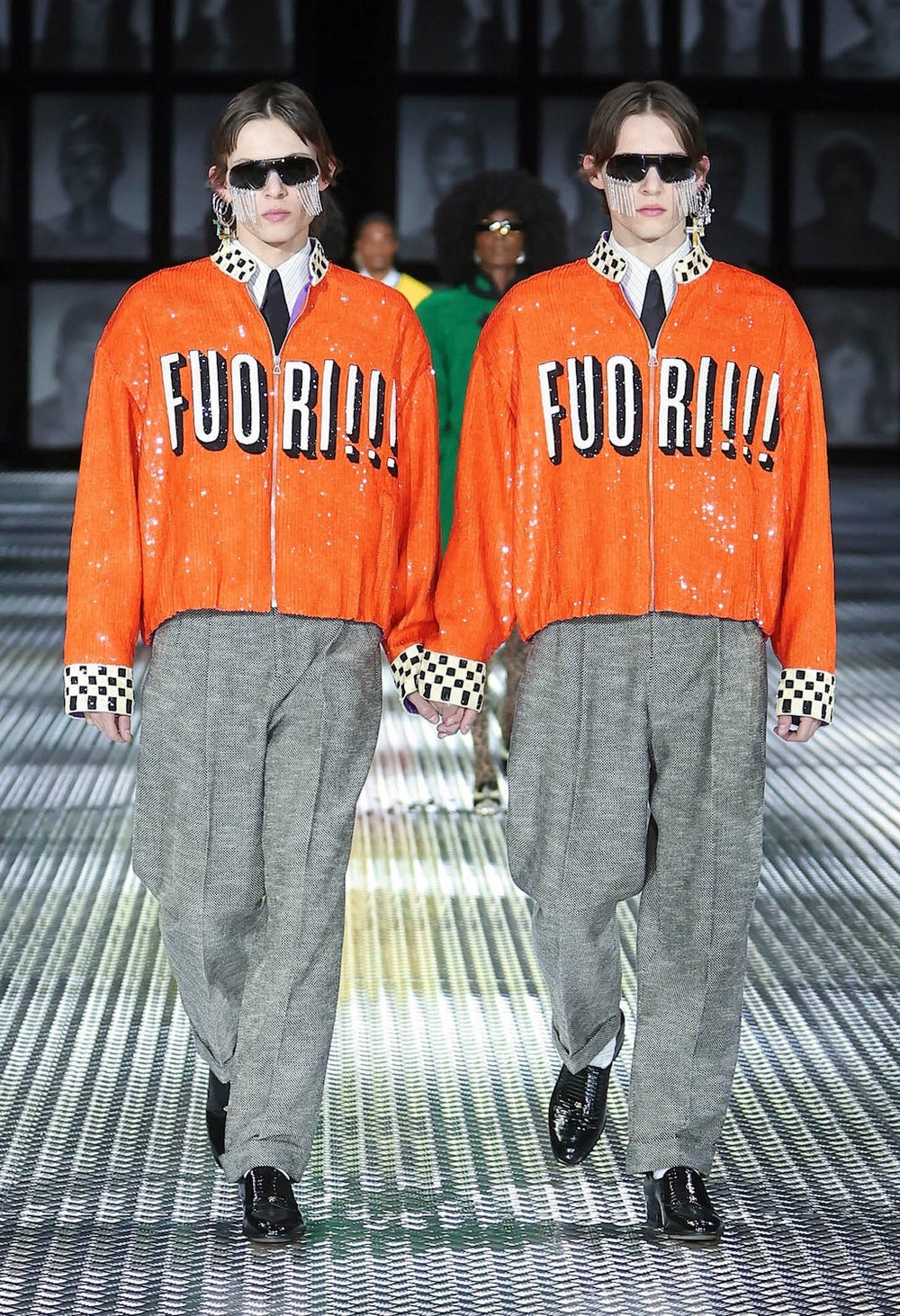 GUCCI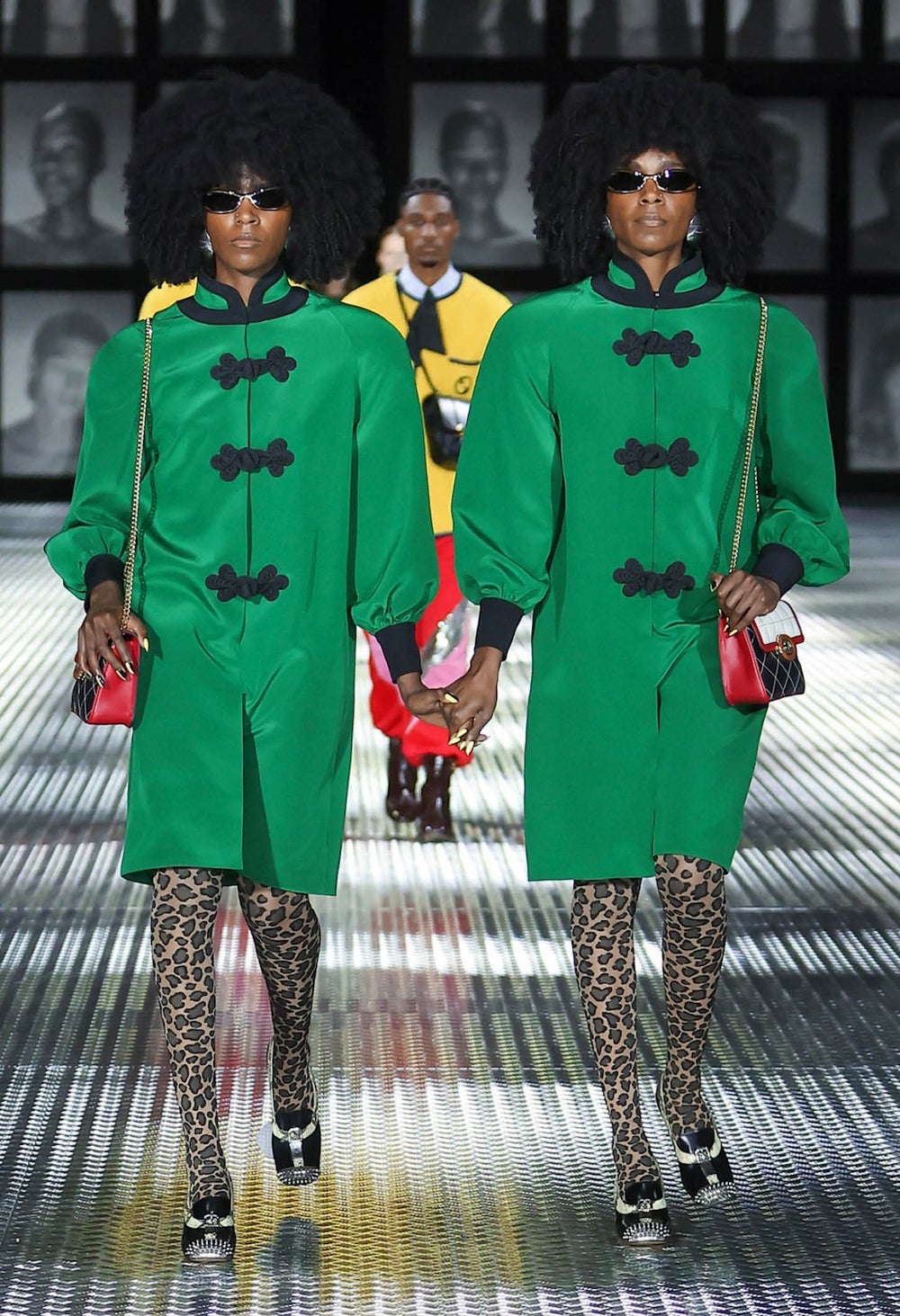 GUCCI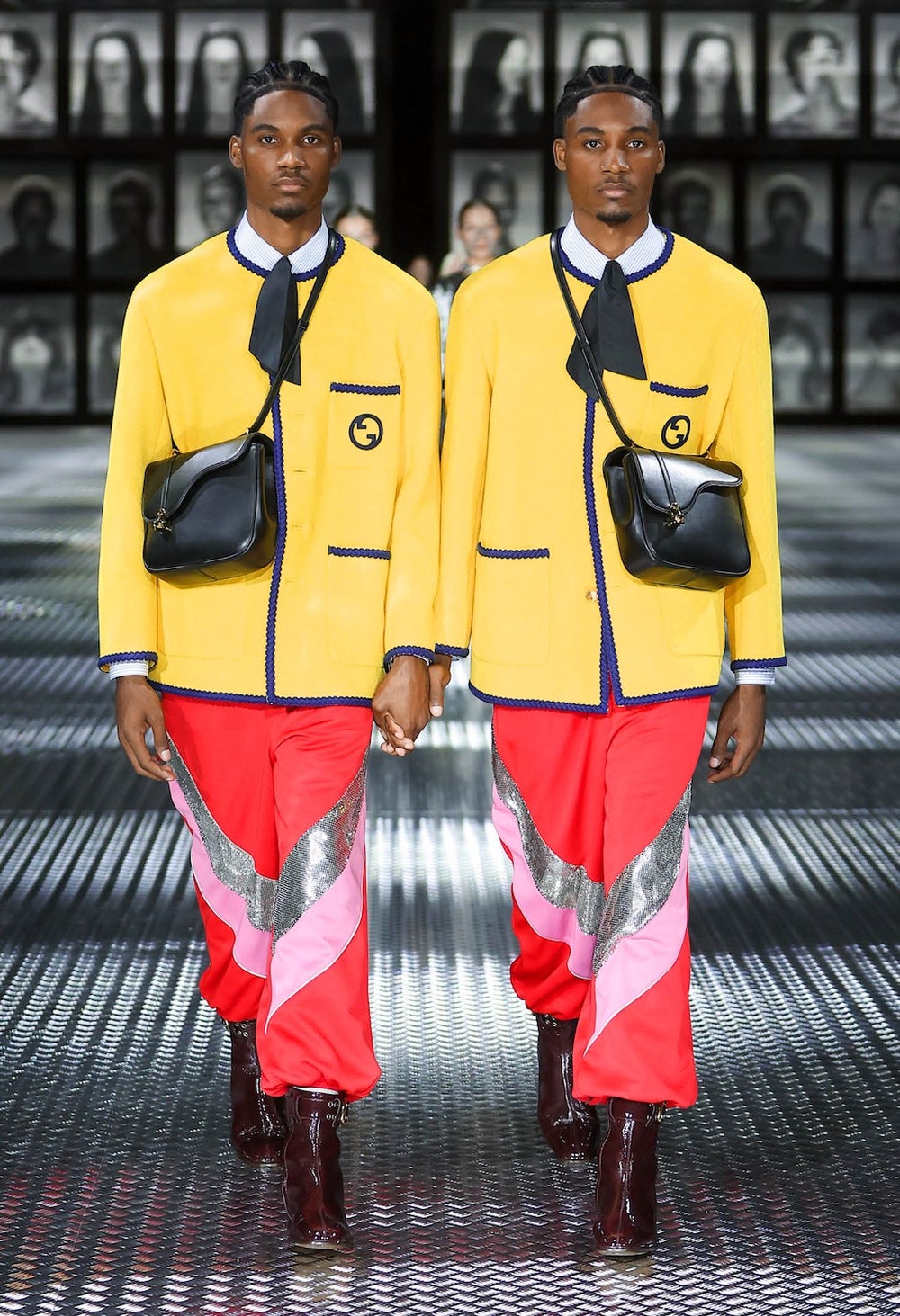 GUCCI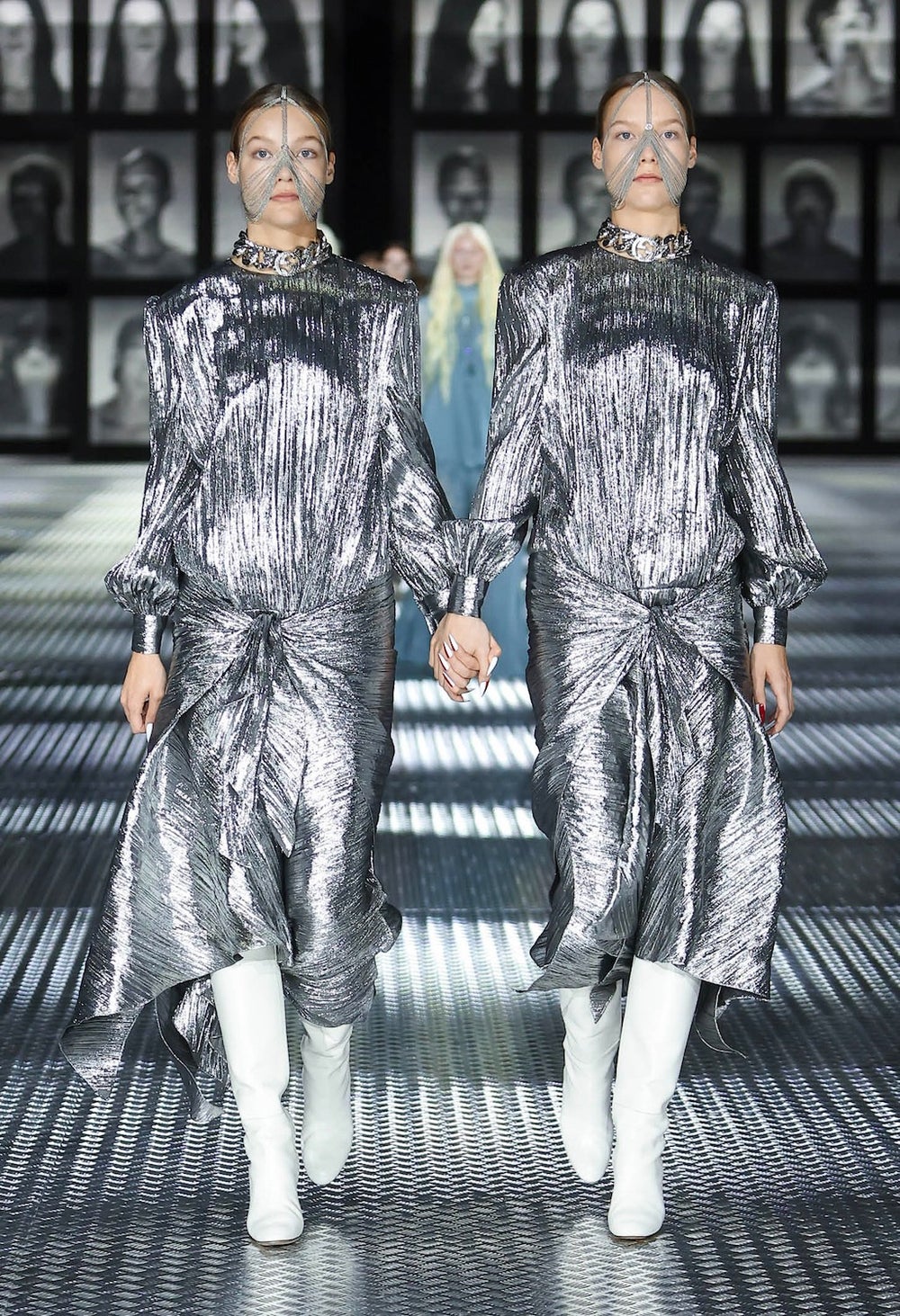 GUCCI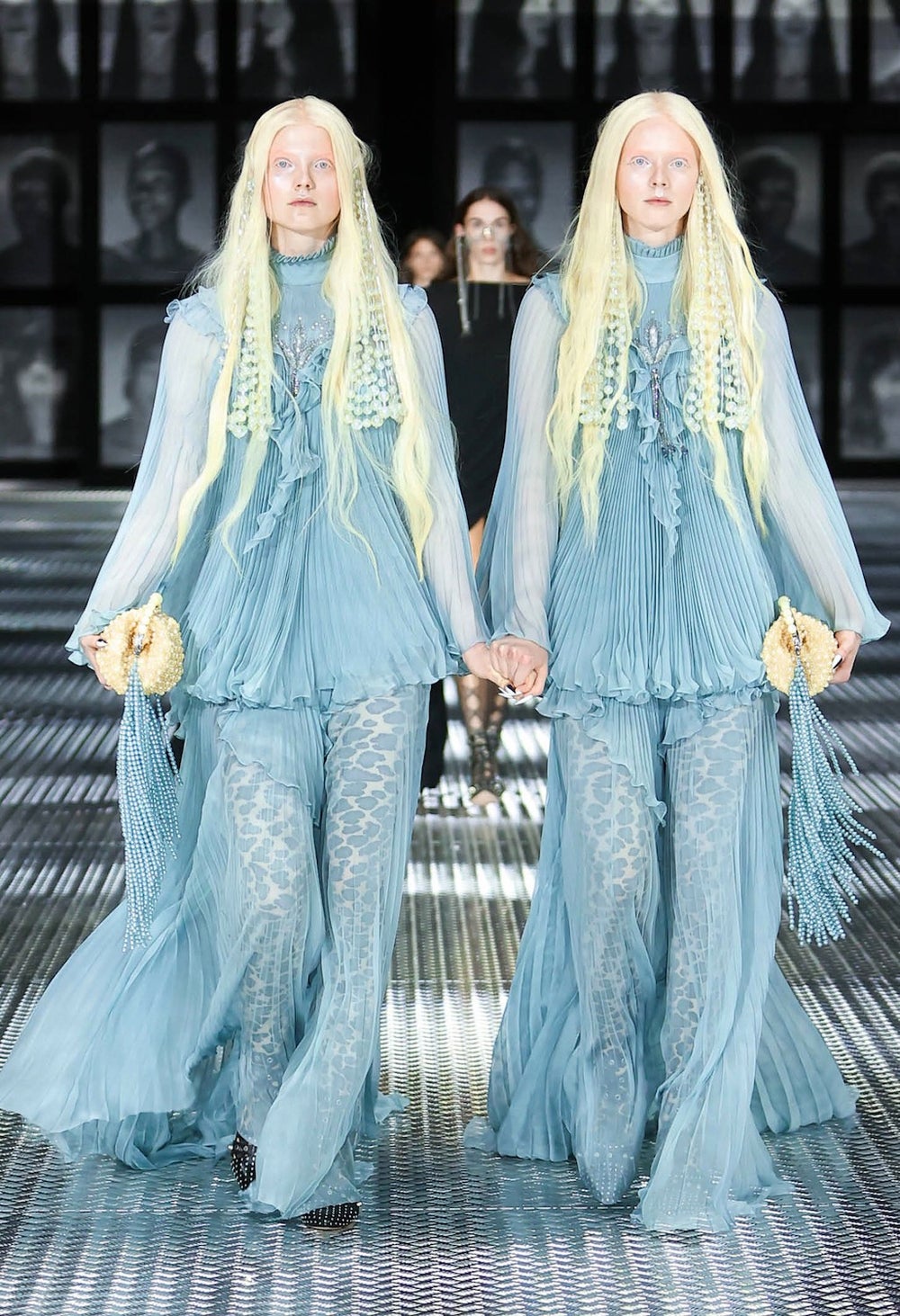 GUCCI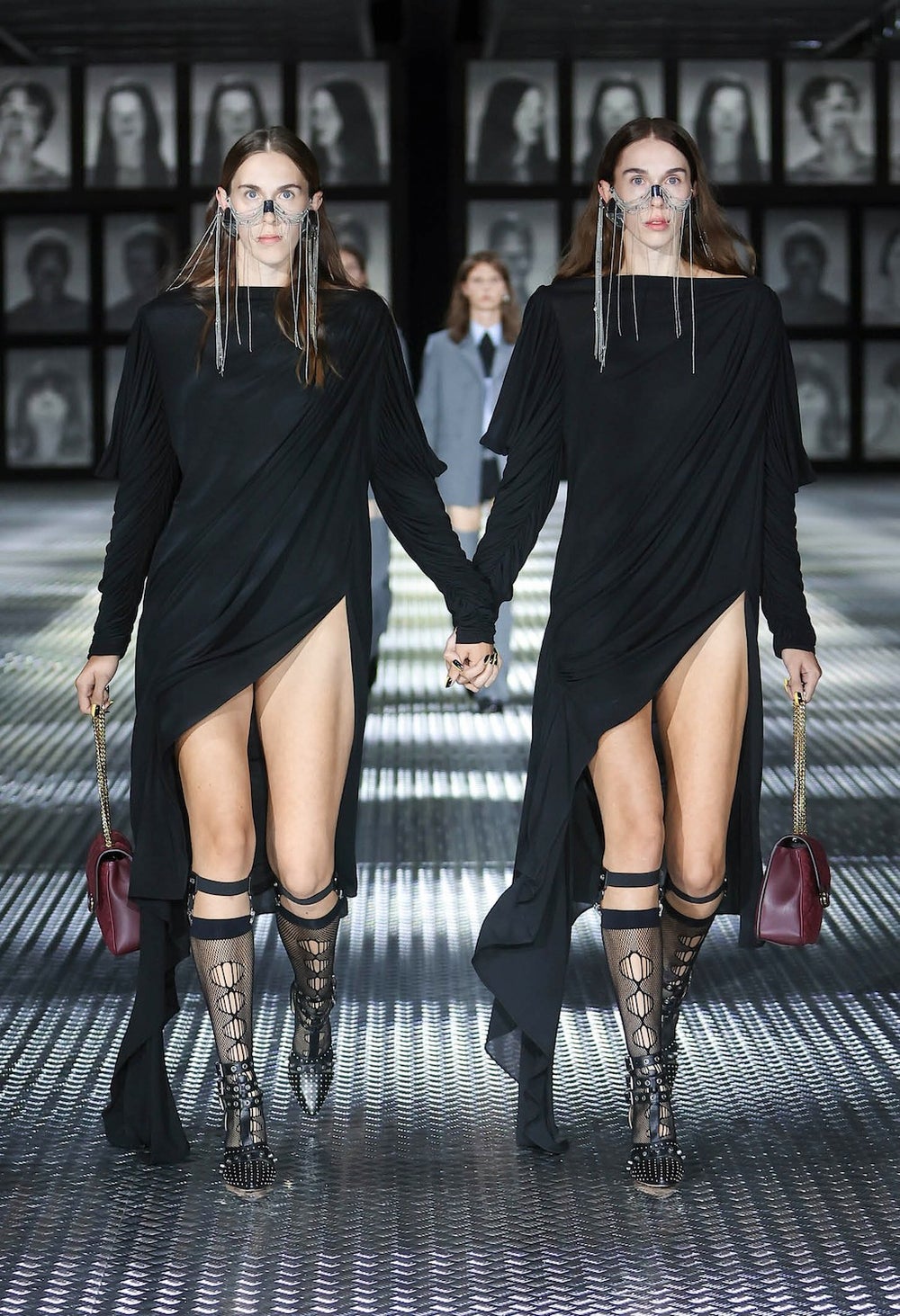 GUCCI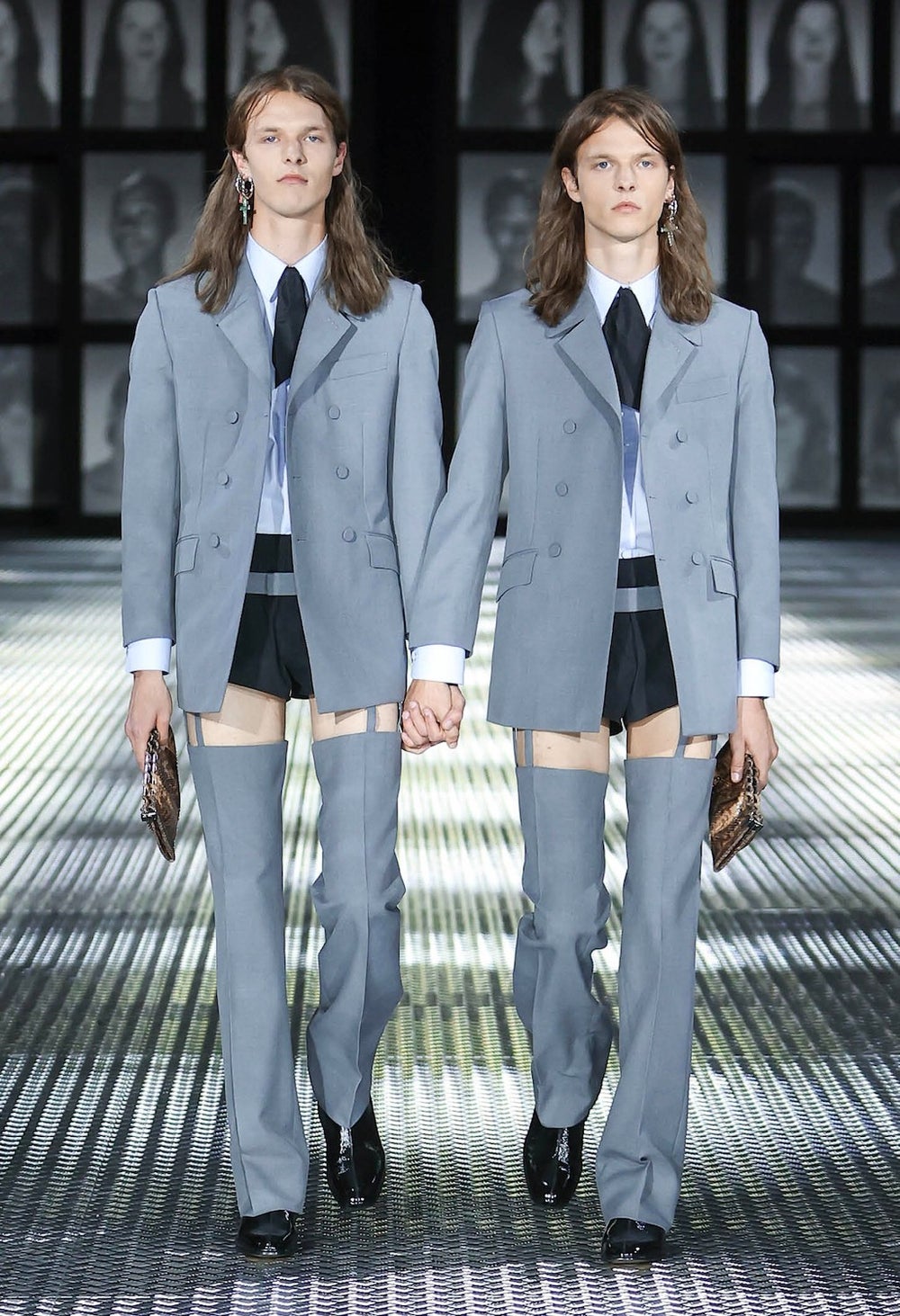 GUCCI
There is something utterly fascinating about twins, and as a man raised by twins (his mother Eralda and her identical twin sister Giuliana), Gucci's Creative Director Alessandro Michele has been influenced by them his entire life. To the untwinned soul, it is an enrapturing thought: what would it be like to have another you? Someone who mirrored you in every way, but was distinctly different from you at the same time? What a magical bond they must share, one that only twins truly understand while the rest of us look on in wonder. Everything about the Gucci Spring/Summer 2023 show promised a twinning concept, from the invite that invited the guest to explore the concept of duality, to the show name 'Twinsburg", to the shownotes which bore identical text on two different pieces of paper, to the venue which was upholstered in black & white side-by-side images of twins.
But at the actual show, all of us who had guessed the theme were left to wonder: where are the twins? The show opened with a solo stream of models, and without the distraction of the ostensible theme, we were left to marvel at the clothes. They followed similar lines to Gucci's previous collections, proferring magnificently proportioned ruffle tops in royal purple, pussy-bow blouses, leopard-spotted tights, Asian brocades, crystal beaded head (and face) pieces, embroidered tabards, sequined and draped disco gowns, cargo shorts, and more. Even from stadium seating, it was identifiably Gucci.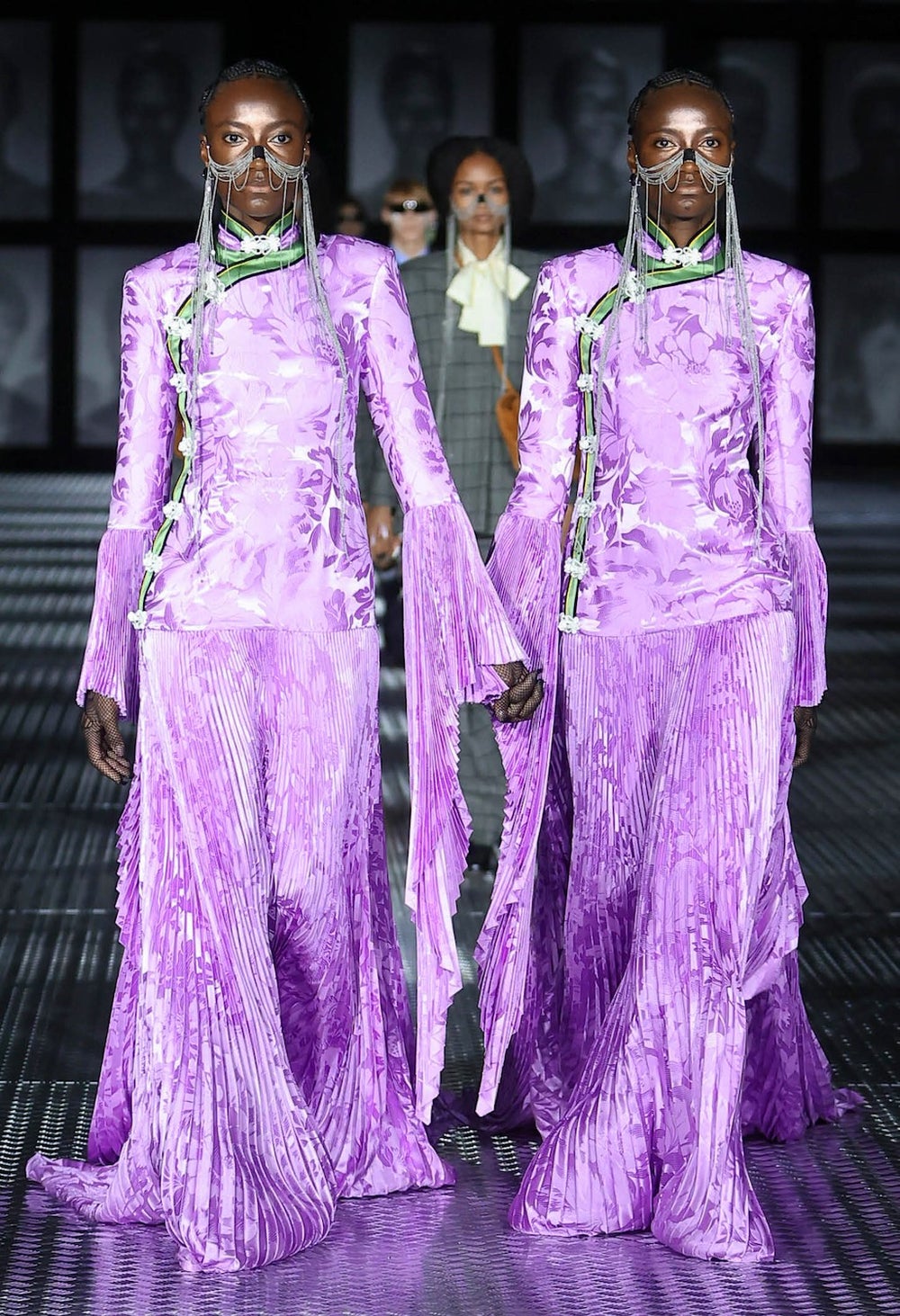 GUCCI
Identity is Alessandro Michele's most explored subject. He has turned over the idea in half-a-dozen previous shows, all examined from different angles. But what happens to identity when you share it with another? How do we individuate ourselves? How are we different? It was a field of thought ripe for discovery.
As the show seemed to end, we were once again left to wonder about the twins. Where were they? Gucci employed a Mogwai motif, which nodded at the idea of duplication. Mogwai, after all, are charming creatures that you aren't allowed to feed after midnight. If you do, they become Gremlins who multiply incessantly to the point of hysteria.
But the conceit was revealed at last. Suddenly, a wall partition that served as the backdrop of the show began to lift, and we saw that each model was part of a twin set that was walking in parallel on the other side, unbeknownst to us. There was also an audience on the other side, reflected back to us. Neither side knew the other was there. It was a marvelous trick, especially when the twin models mirrored each other. "The effect is alienating and ambiguous," read the shownotes, "Almost a rift in the idea of identity, and then, the revelation that the same clothes emanate different qualities on seemingly identical bodies." How they managed to cast this show is beyond our understanding.
At the finale, each twin pair joined hands and walked the runway one more time, this time in visible tandem. It was an emotional moment, the reunion of one's other. Sources tell us that the whole Gucci team cried. What an extraordinary thing to behold.