Trends
Dancing Through the Autumn/Winter Season with Harvey Nichols - Dubai's Latest Collection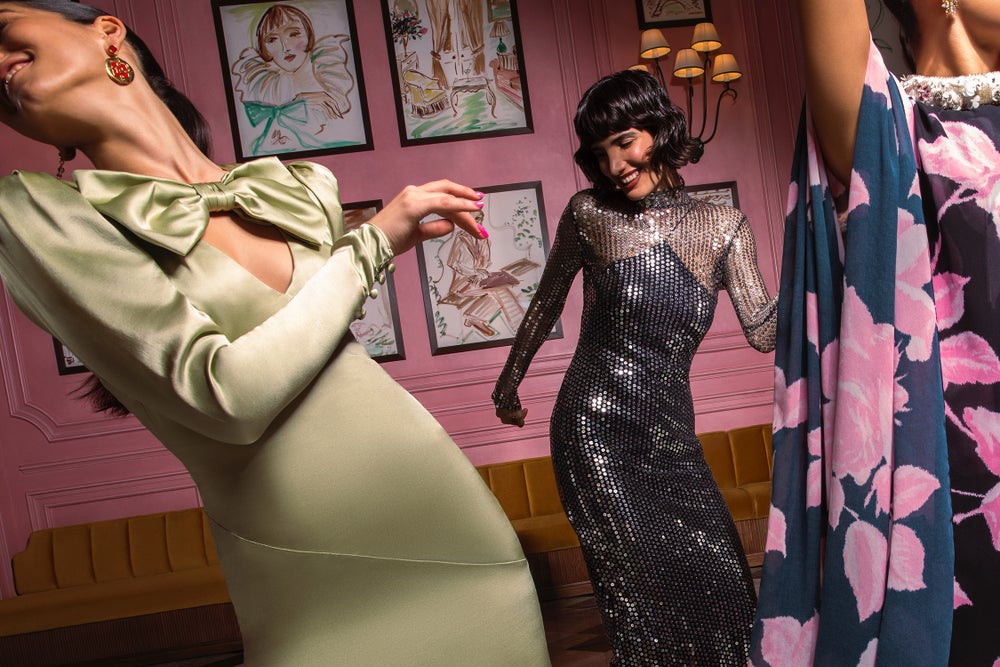 HARVEY NICHOLS - DUBAI
by Savoir Flair
2-minute read
September 11, 2023
Harvey Nichols - Dubai gracefully twirls into the Autumn/Winter 2023 season, unveiling the electrifying 'Let's Dance' campaign.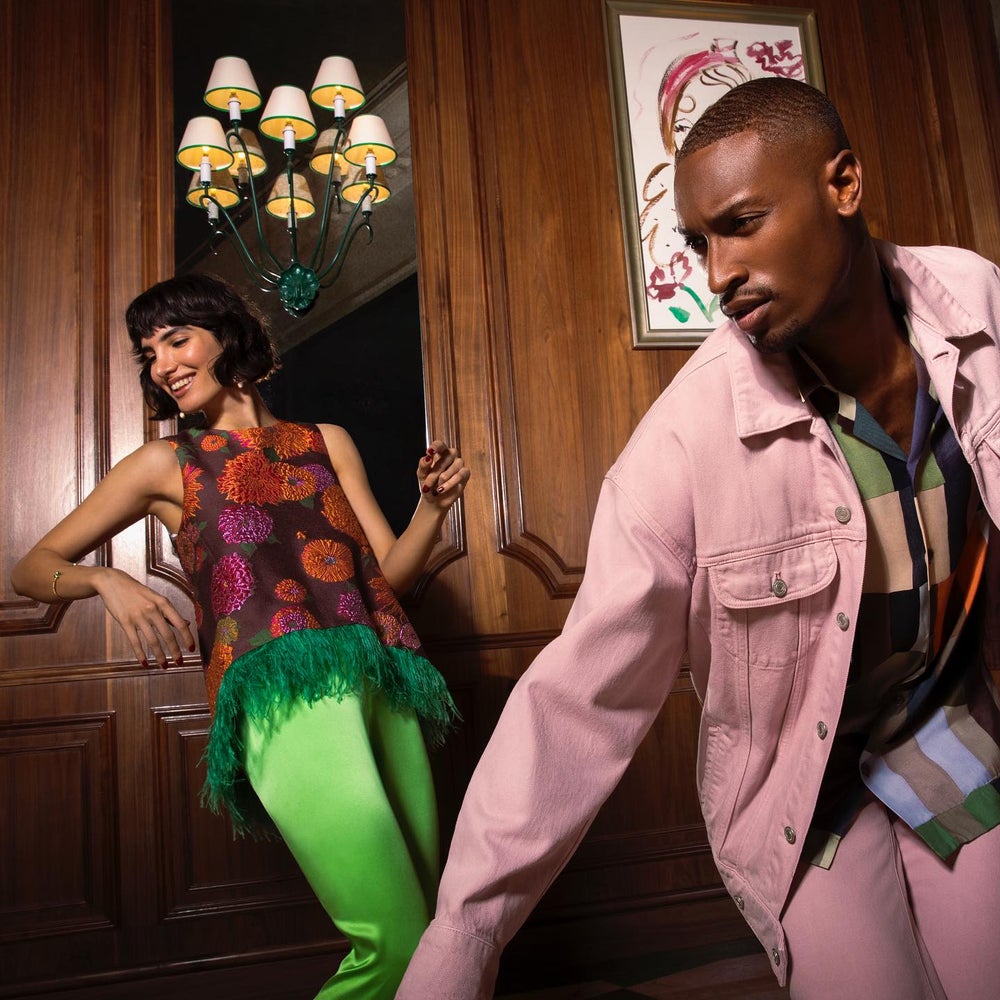 @HARVEYNICHOLSDUBAI
Harvey Nichols - Dubai is the city's foremost destination for luxury, curating the best in international and local fashion and beauty brands. This autmn, the store announced its dance-themed campaign, 'Let's Dance', inviting everyone to groove with its curated range of menswear, womenswear, and essential beauty products.
In a celebration of style, freedom, and self-expression, this season promises to be a mix of vibrant hues, dazzling metallics, and delightful patterns. Earthy-brown leathers seamlessly fuse with bright pinks and blues, making a statement of avant-garde style. These expressive textures are accentuated by touches of metallic gold and silver accessories, inviting you to move to your own rhythm. Additionally, vintage prints and bold motifs define the collection, with shades of lime and olive adding an unexpected twist. The 'Let's Dance' campaign doesn't stop at clothing; an impressive range of beauty products is introduced, from eyeshadow palettes that capture the allure of fall to sensuous fragrances that embody the season's rustic spirit.
One color taking center stage this season is pink. From subtle blush tones to vibrant hot pink, Harvey Nichols - Dubai beautifully weaves this hue into menswear and womenswear. On the opposite shade spectrum, men's fashion sees the iconic black leather jacket reimagined in a warm shade of brown, perfectly capturing autumn's embrace. Accessories for women, like Giaborghini's timeless black leather boots and Alexander McQueen's sleek handbags, exemplify sophistication. Not to be left behind, hints of silver and gold are threaded through the collection, with opulent pieces like the Taller Marmo silver gown or Tom Ford's highlighter ensuring you shimmer with every step. The collection's essence is diverse, from Western trends blending rugged charm with bohemian elegance to "Modern Mod" styles that mix edgy-retro and vintage.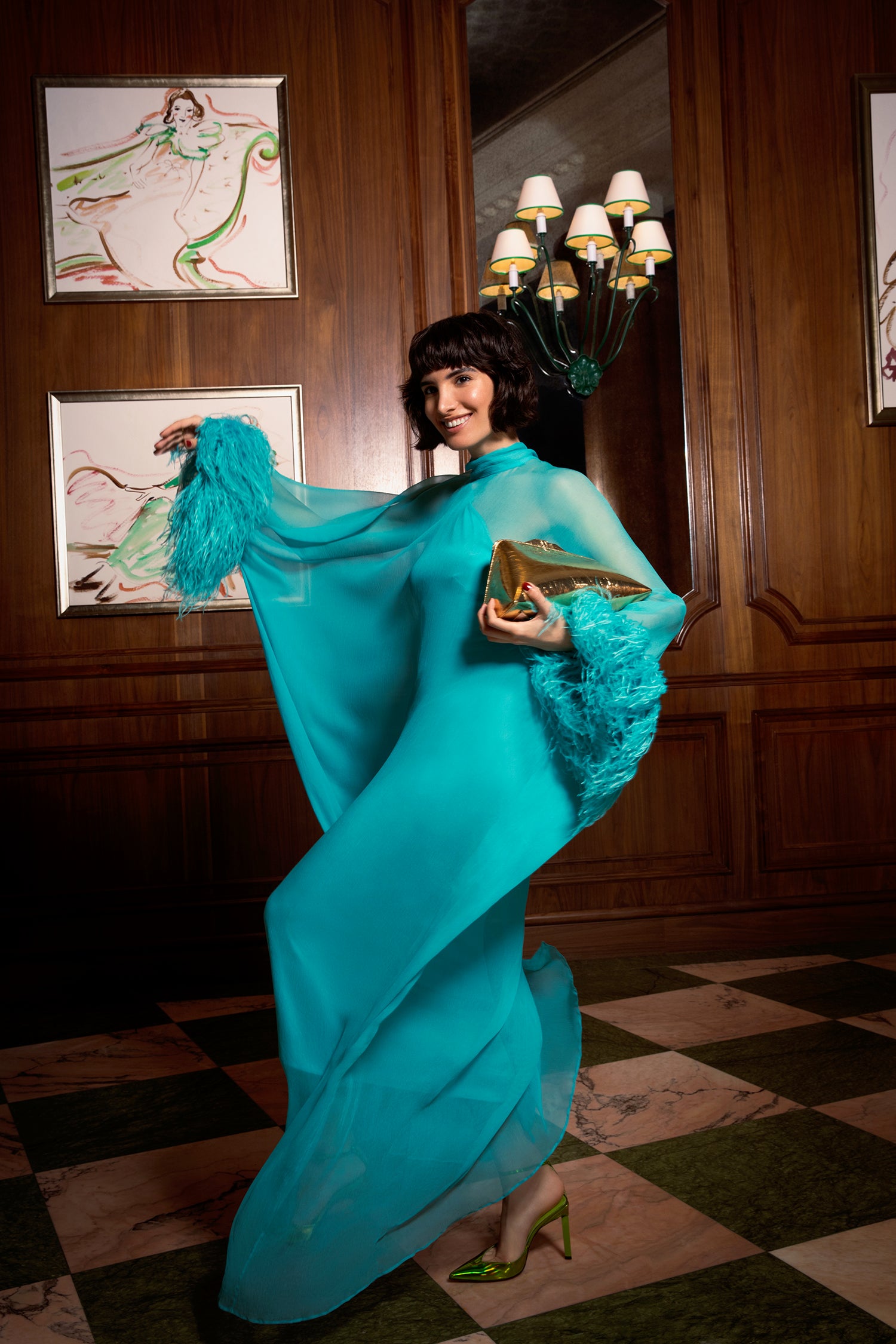 It's not just about women's fashion; menswear shines equally bright. Colorful and printed shirts signify the blend of nostalgia with modern flair, each piece meticulously designed for the modern man. Whether it's Paul Smith's vibrant viscose shirt or the preppy twist with The Elder Statesman's open green knit, men are in for a treat. And for those looking for something timeless, winter whites offer a minimalistic yet bold approach to the cold season. Harvey Nichols - Dubai, spanning an impressive 136,900 square feet and three levels, proves why it's the destination for those looking to elevate their fashion game this season.