Picnics Are Having a Moment — Here's How to Pack the Perfect One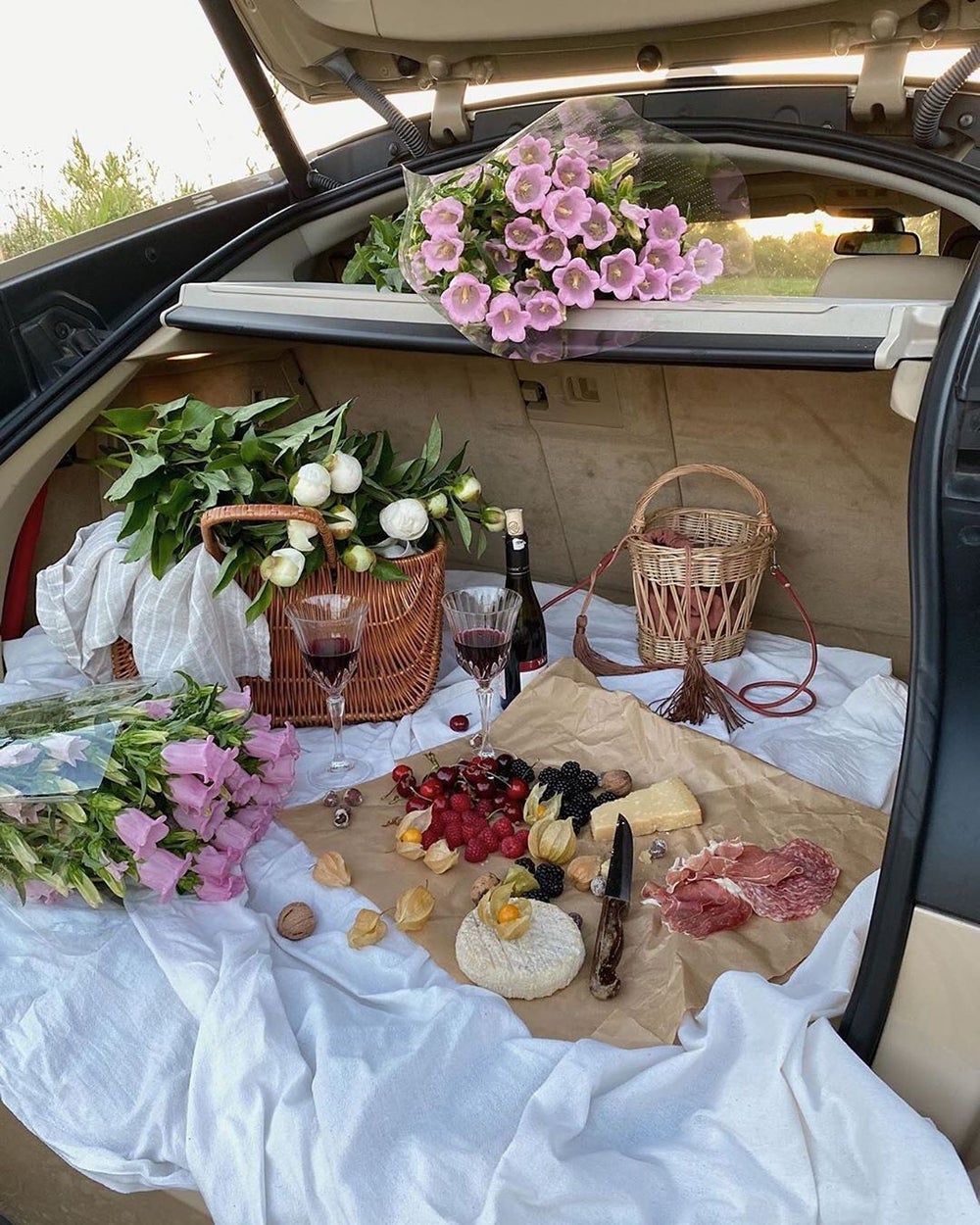 @DARIABYDASHA
by Noreen Wasti
5-minute read
October 2, 2020
Here's the lowdown on how to perfect your picnic prowess. Plus, a simple yet mouthwatering recipe to pack in the basket.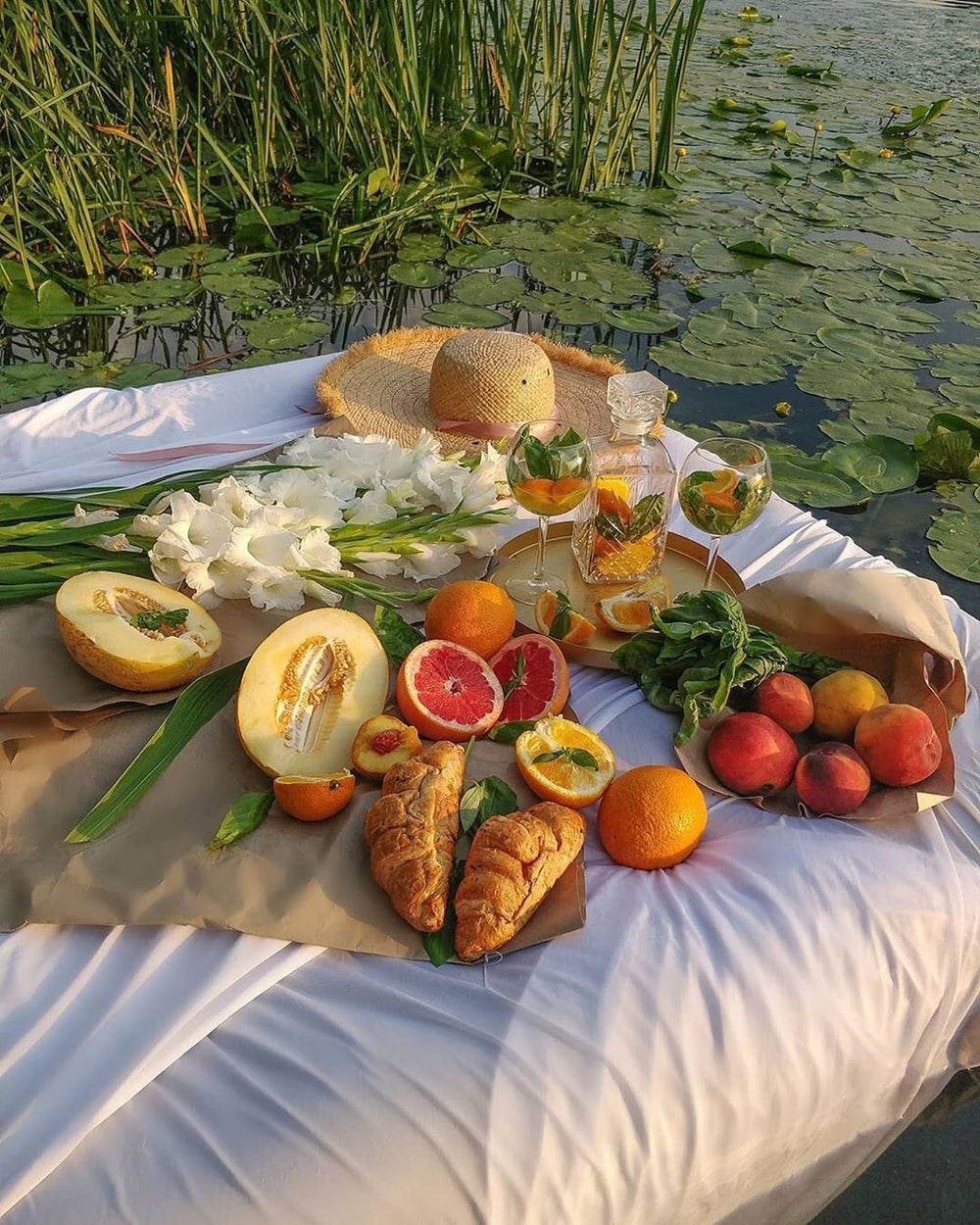 @NASTYA_CHEPRAZOVA
Honestly speaking, when the weather is as perfect as it gets in Dubai during the winter, we'd happily forego any brunch if it meant we could pack a picnic with some friends and lounge on a blanket in a grassy park, on the beach, or even out in the desert.
Luckily enough, we've perfected the art of the perfect picnic basket, including the yummiest creamy avocado sandwich that begs to be enjoyed and shared between friends.
1
Invest In a Beautiful Picnic Basket
A picnic basket is essential for a satisfying picnic experience. Invest in a medium-sized wicker basket, particularly one with pockets to make sure you stay organized.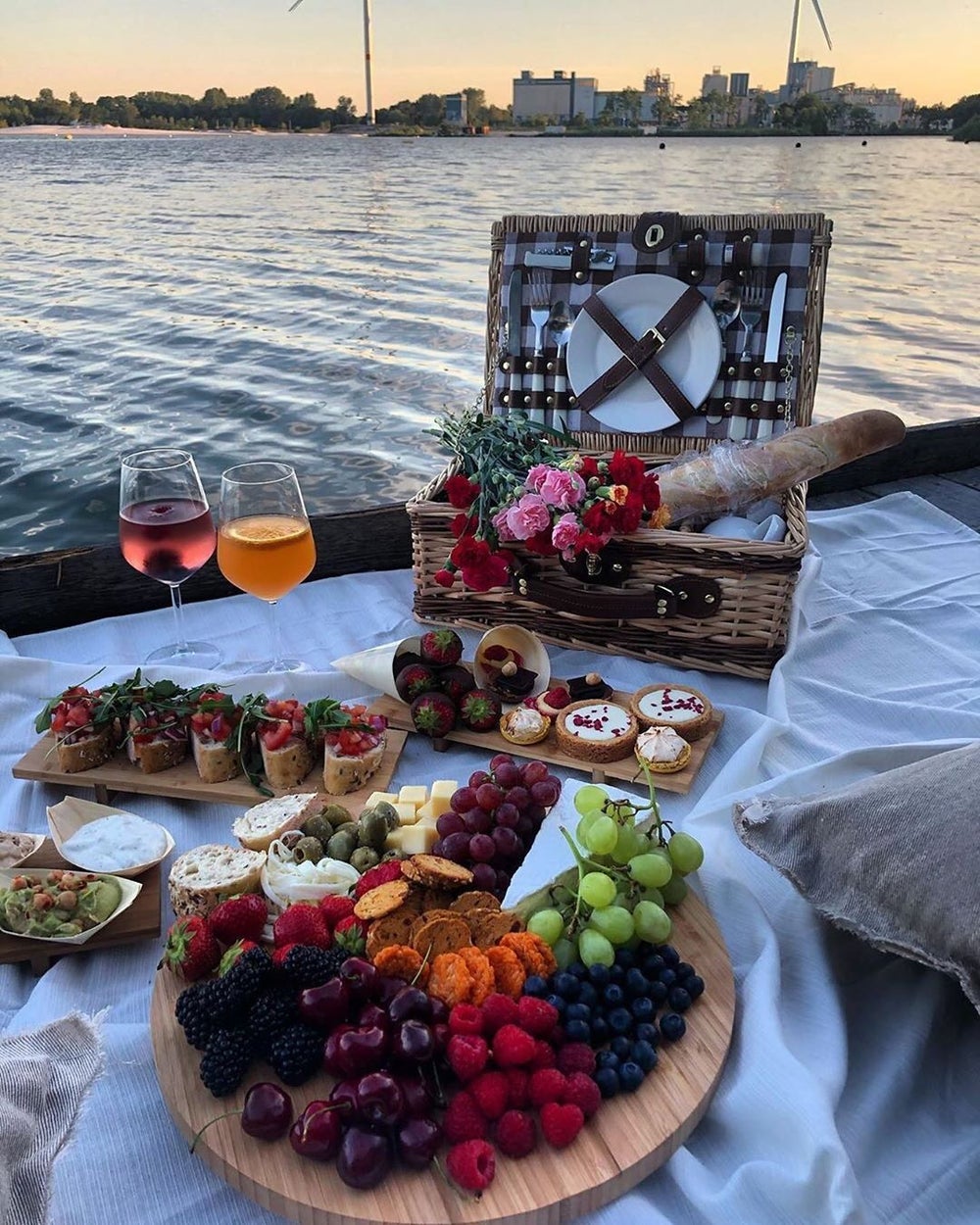 @ESRA_CETIN
Don't over-complicate the food. Instead, stick to recipes and food items that are simple and sturdy. Don't forget that you are outdoors and in the sun, so things can spoil quickly. Choose foods that handle being at room temperature well.
We recommend preparing delicious creamy avocado sandwiches (recipe below) with a couple of chickpea, wheat berry, or quinoa salads, which are always refreshing choices on a warm day. It's also a lovely touch to have a small cheese board with some charcuterie for your friends to nibble on. Don't fret about making a homemade dessert, and instead go to a bakery you love and pick up your favorite sweet; it will make things much easier. Do make sure to bring fresh fruit for those who aren't indulging. Last but not least, don't forget to hydrate; infused water is a perfect refresher.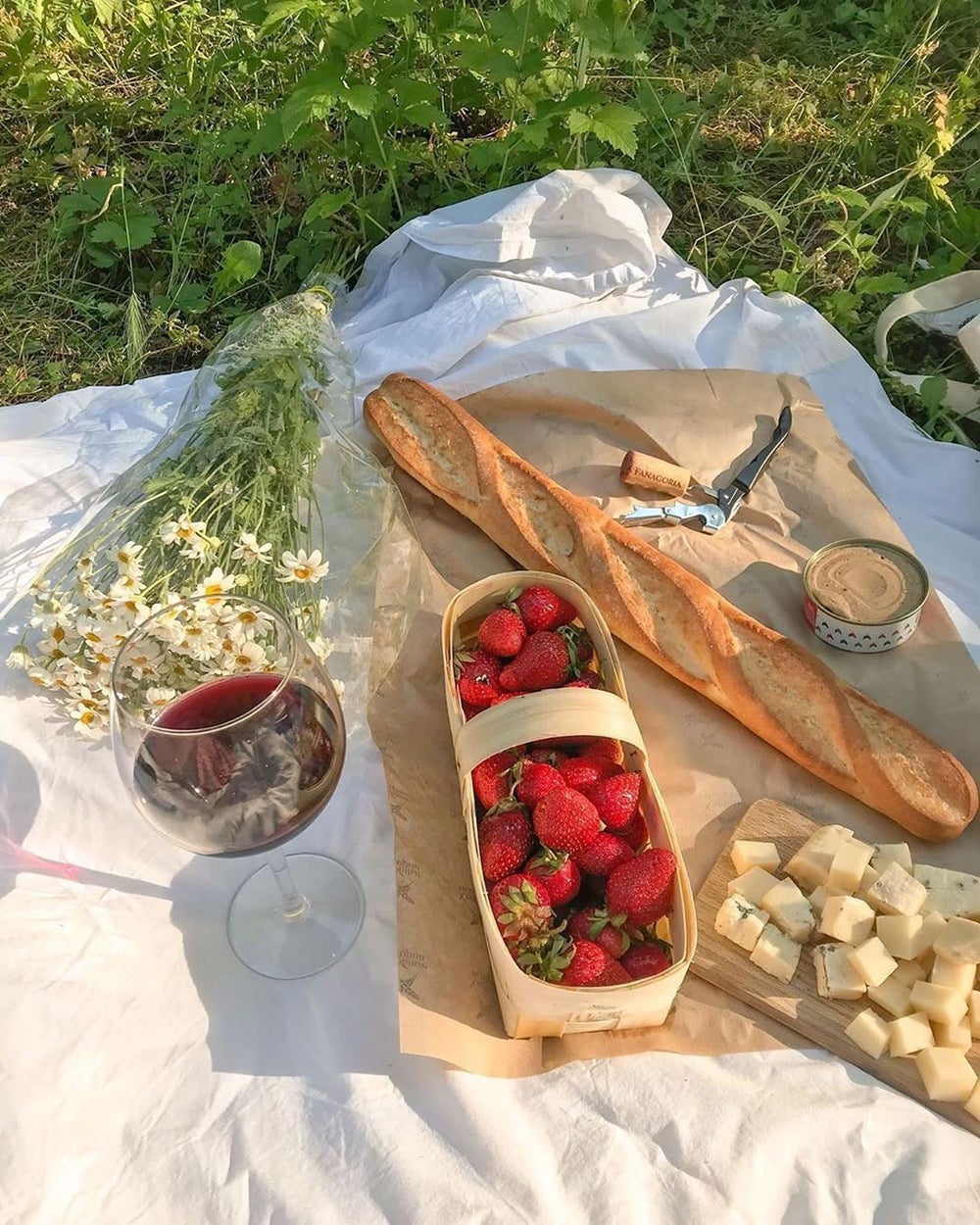 @MASHA_BELOSVETOVA
Skip the disposable plates and cutlery. It's not only wasteful, but it can also be quite an eyesore. Instead, use mason and canning jars as vessels to transport your food and enamel or melamine plates for eating.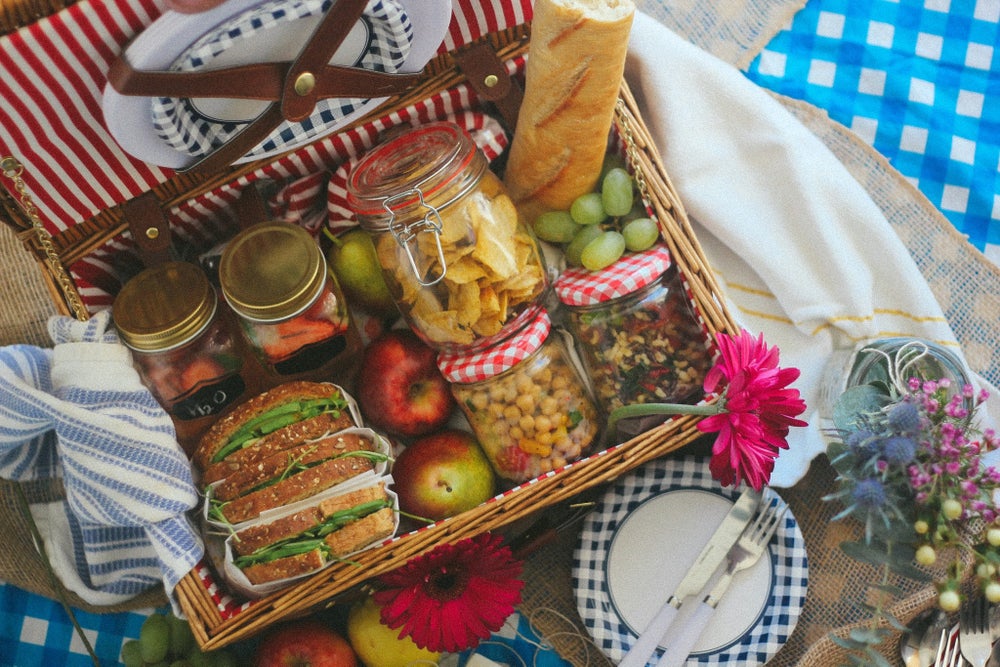 @DARIABYDASHA
Picnics are lovely no matter what you do, but it never hurts to include a pretty touch here and there. Small vases of fresh flowers or a beautiful tablecloth are lovely additions to your picnic.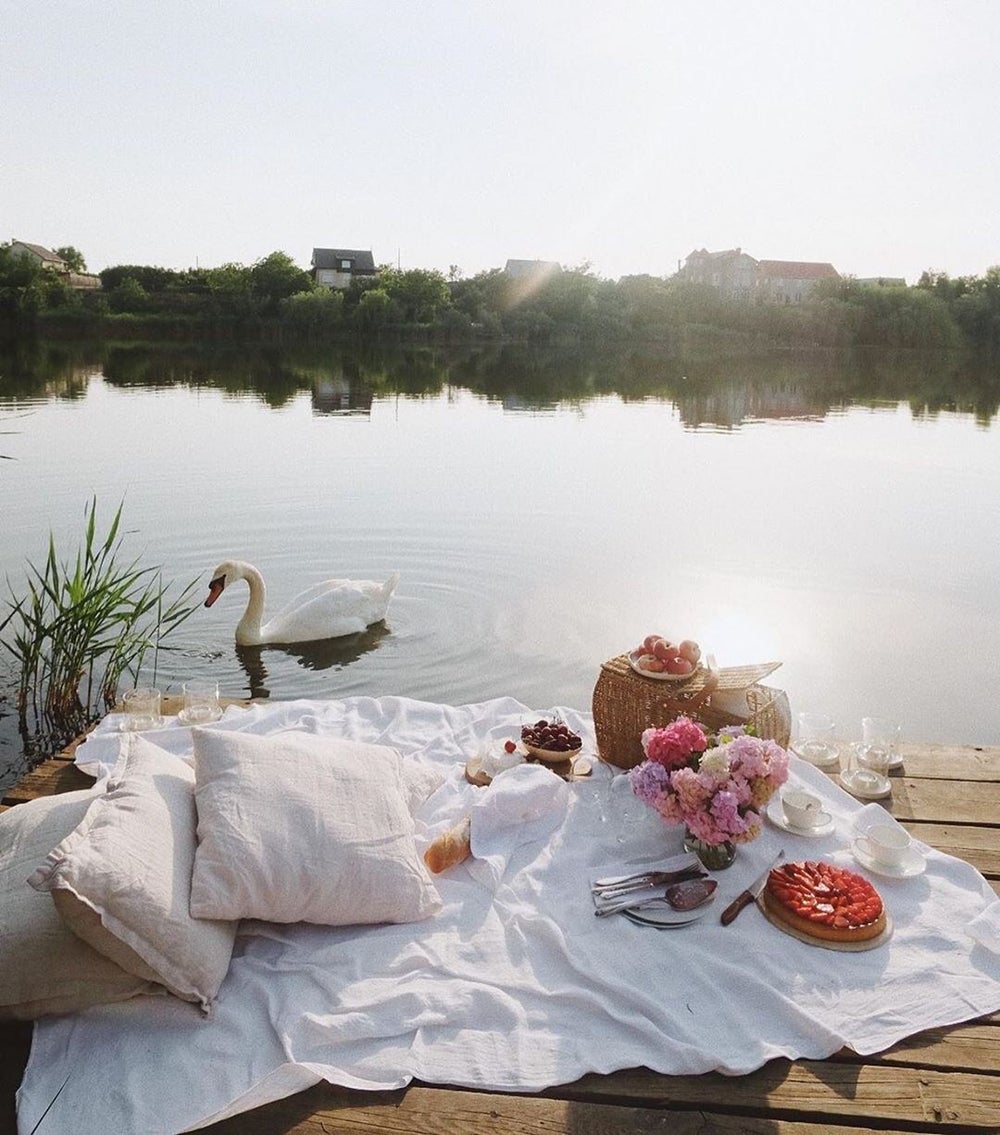 @HELENAKOVALENKO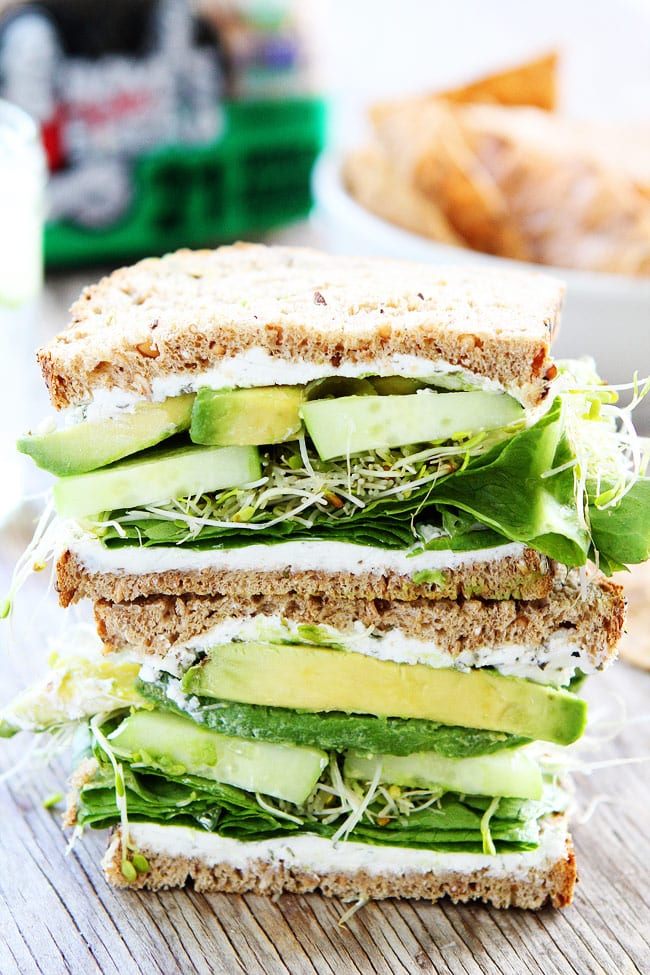 TWO PEAS IN A POD
Creamy Avocado Sandwich Recipe
INGREDIENTS
For the Sandwich:
6 slices of whole-grain bread
1 avocado, thinly sliced
2 cucumbers, thinly sliced
1 Jalepeño, thinly sliced
½ cup pea shoots
For the Spread
2 tbsp chive cream cheese
2 tbsp sour cream
1 garlic clove, grated
½ tsp extra-virgin olive oil
½ tsp fresh oregano, chopped
Pinch of salt
Pinch of pepper
METHOD
STEP 1
In a small bowl, mix together the chive cream cheese, sour cream, garlic, olive oil, oregano, salt, and pepper until combined and smooth.
STEP 2
Smear the spread over one side of each slice of bread. Layer the avocado, cucumbers, Jalapeño, and pea shoots in the sandwich. Wrap with parchment paper and twine to pack.