Milan Fashion Week
How to Slive Your Rock N' Roll Fantasy: Inside the Versace Spring/Summer 2023 Show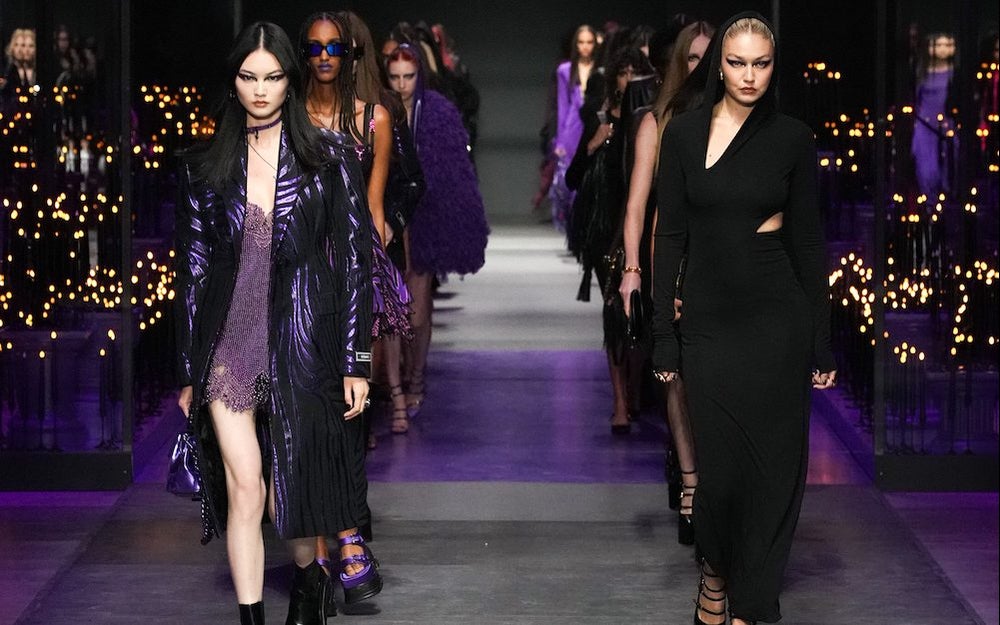 by Grace Gordon
4-minute read
September 23, 2022
How to Slive Your Rock N' Roll Fantasy: Inside the Versace Spring/Summer 2023 Show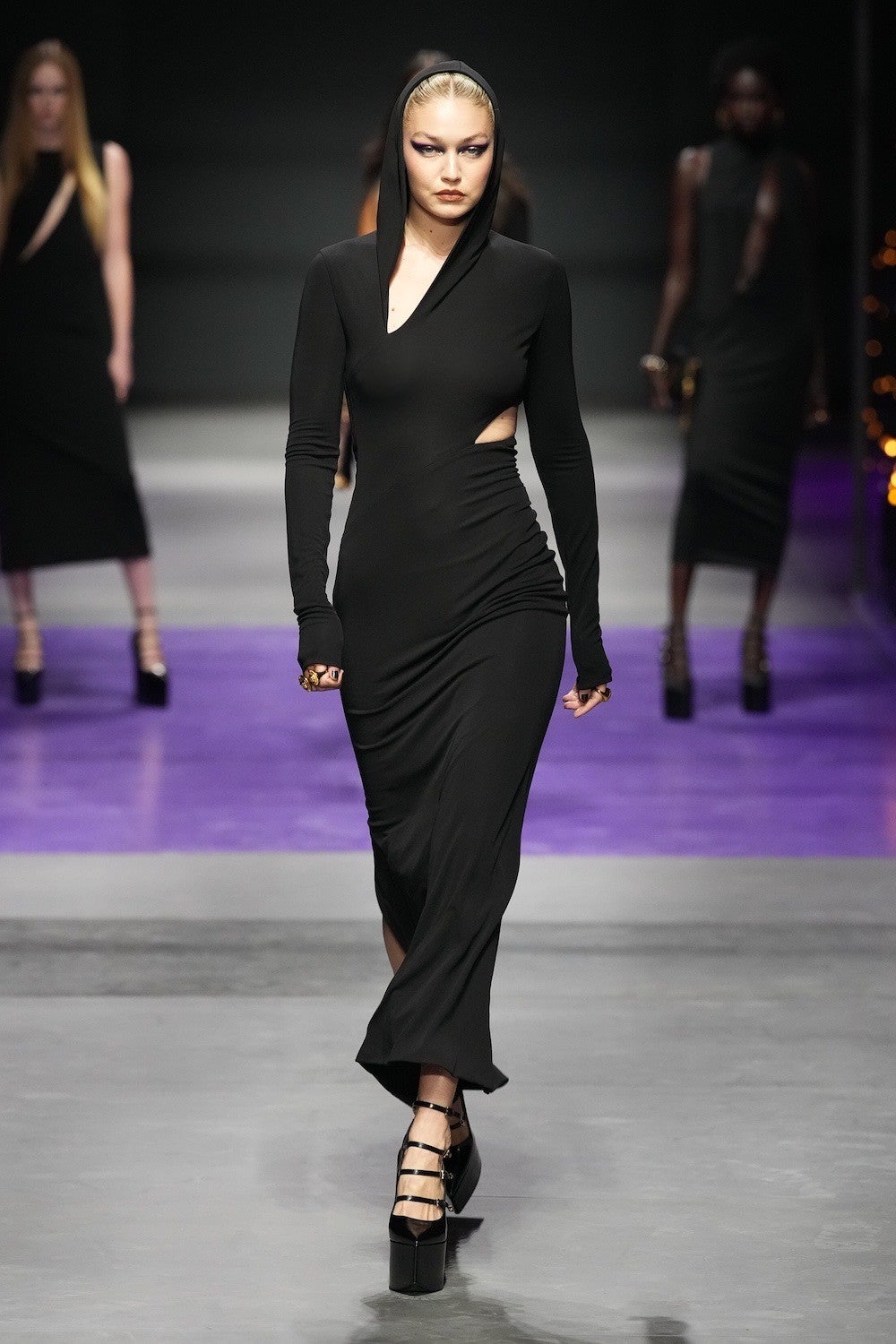 VERSACE
LAUNCHMETRICS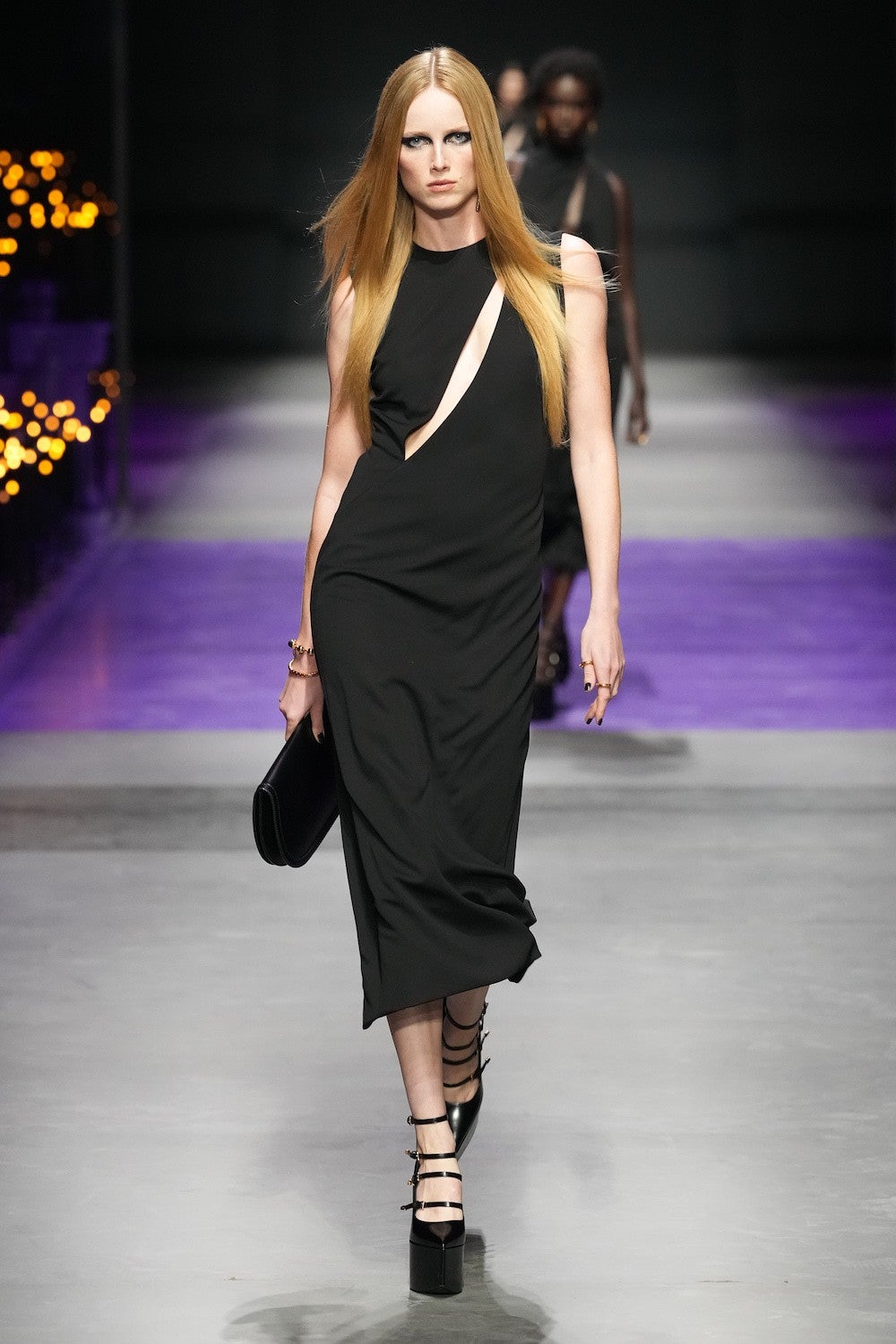 VERSACE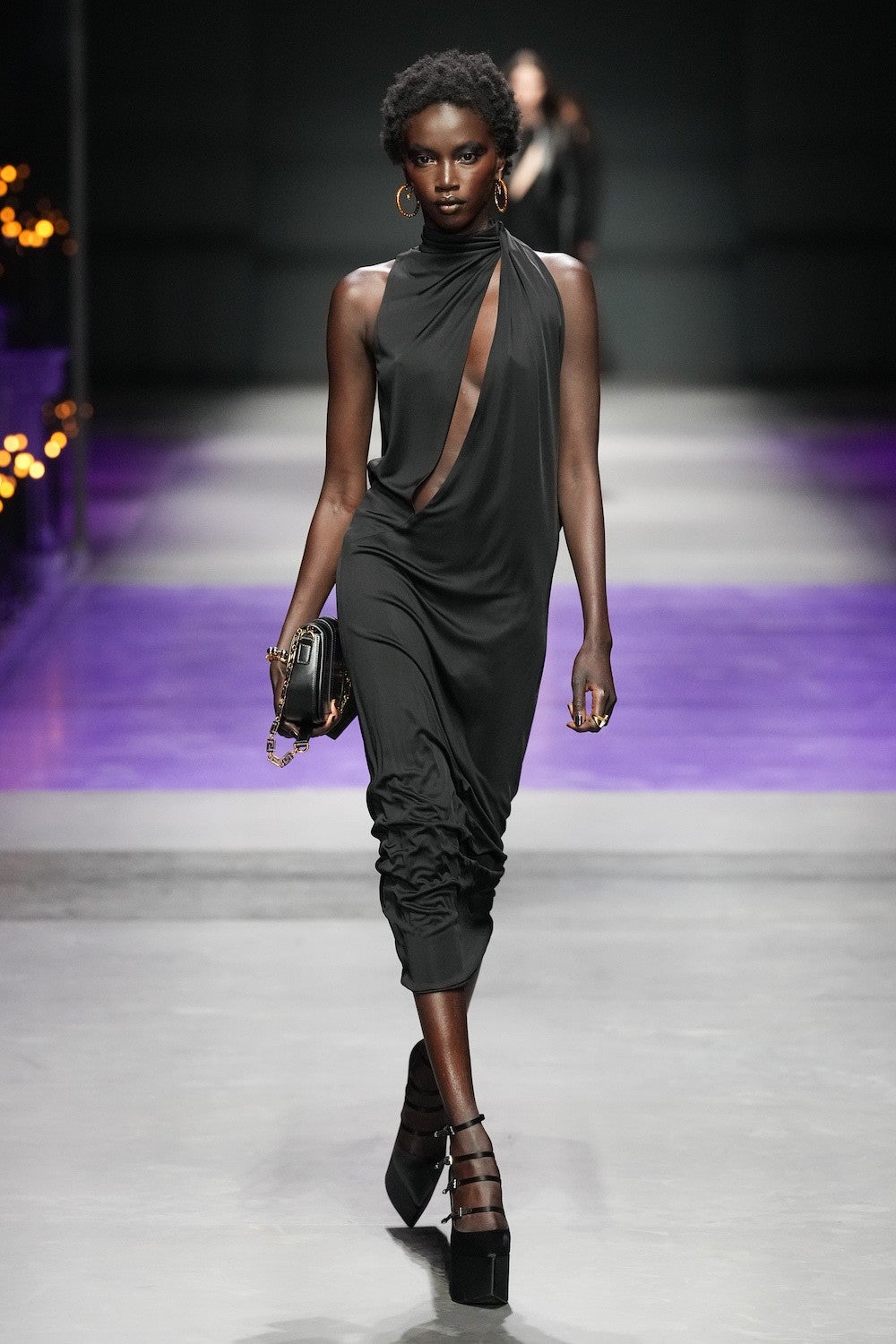 LAUNCHMETRICS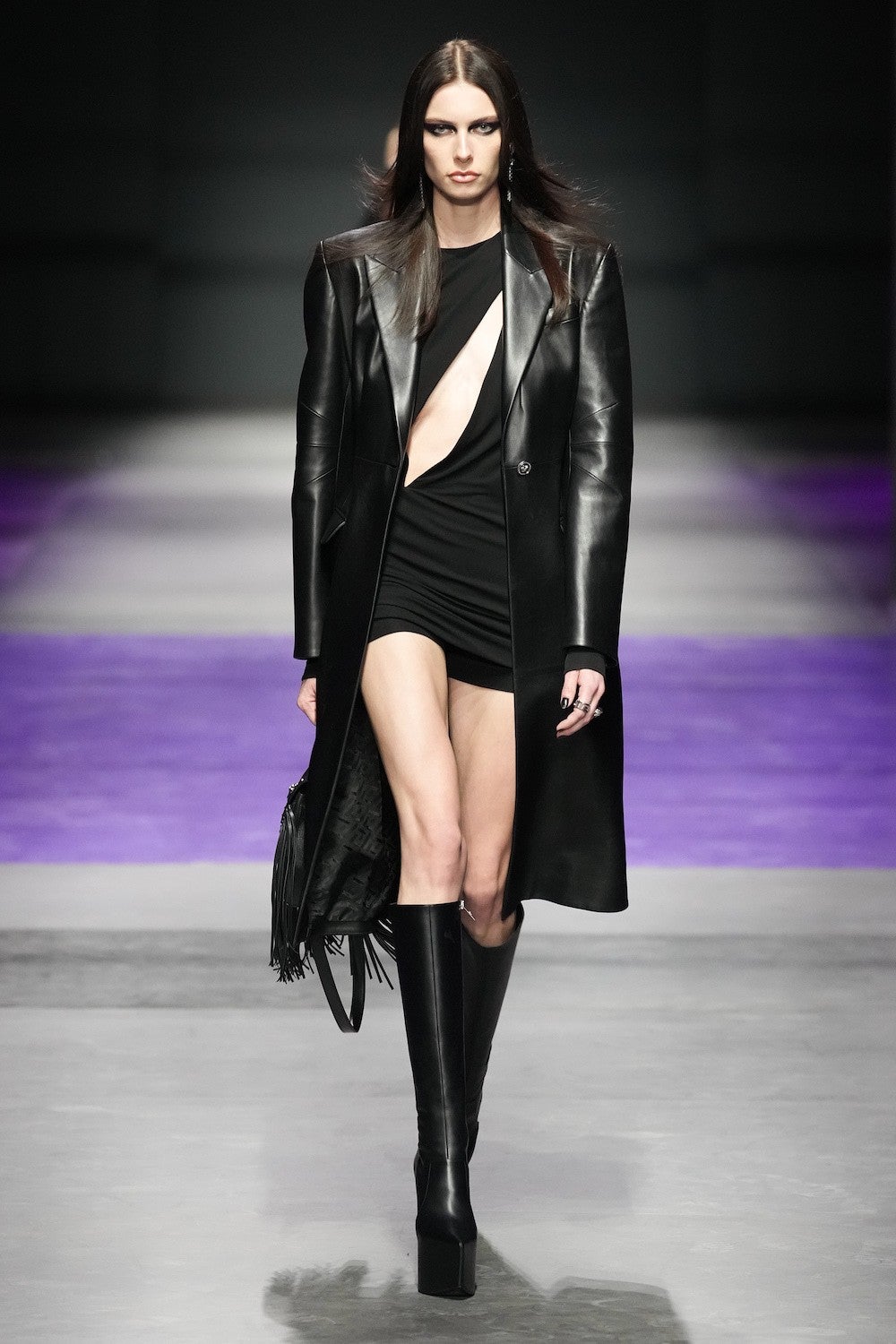 VERSACE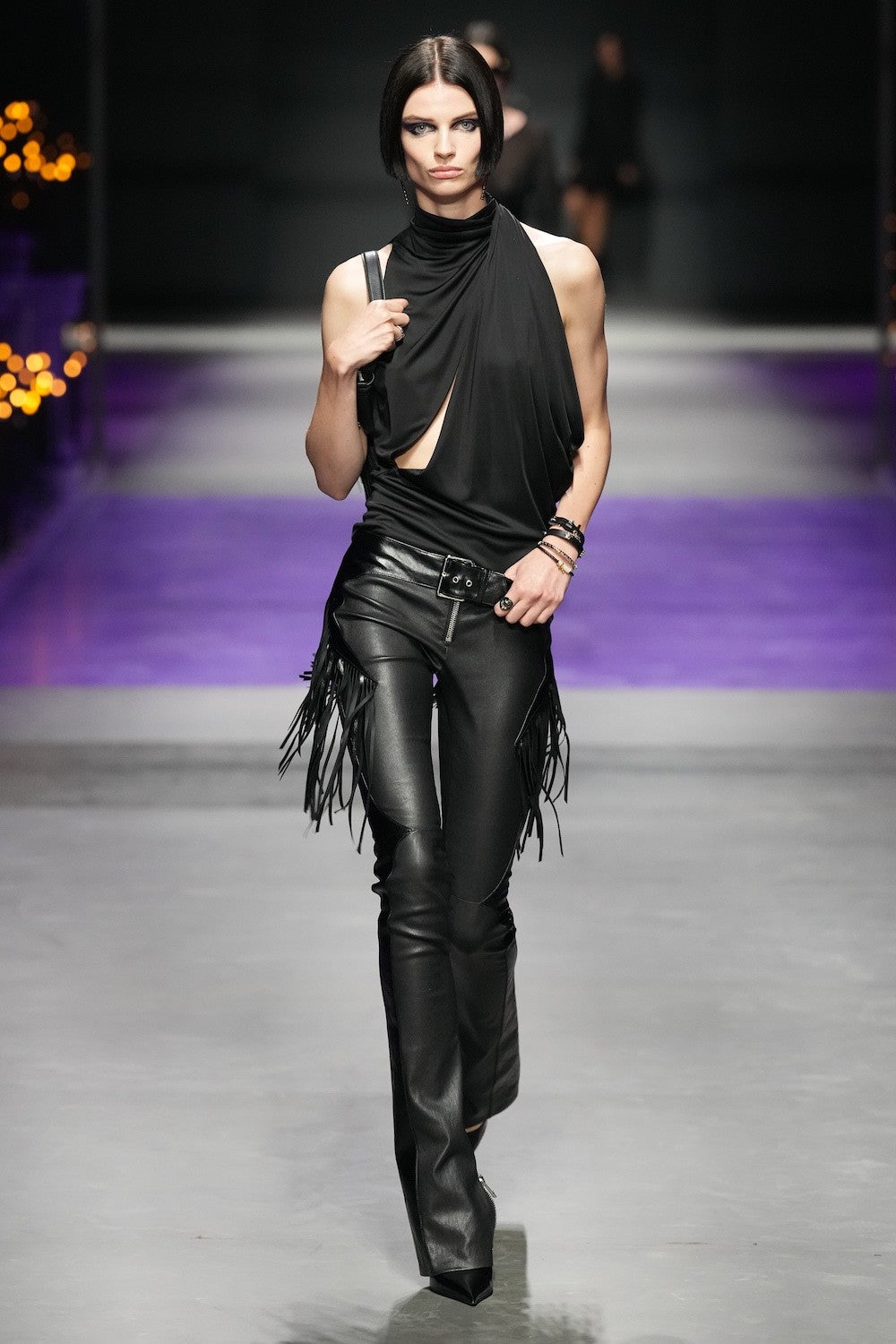 LAUNCHMETRICS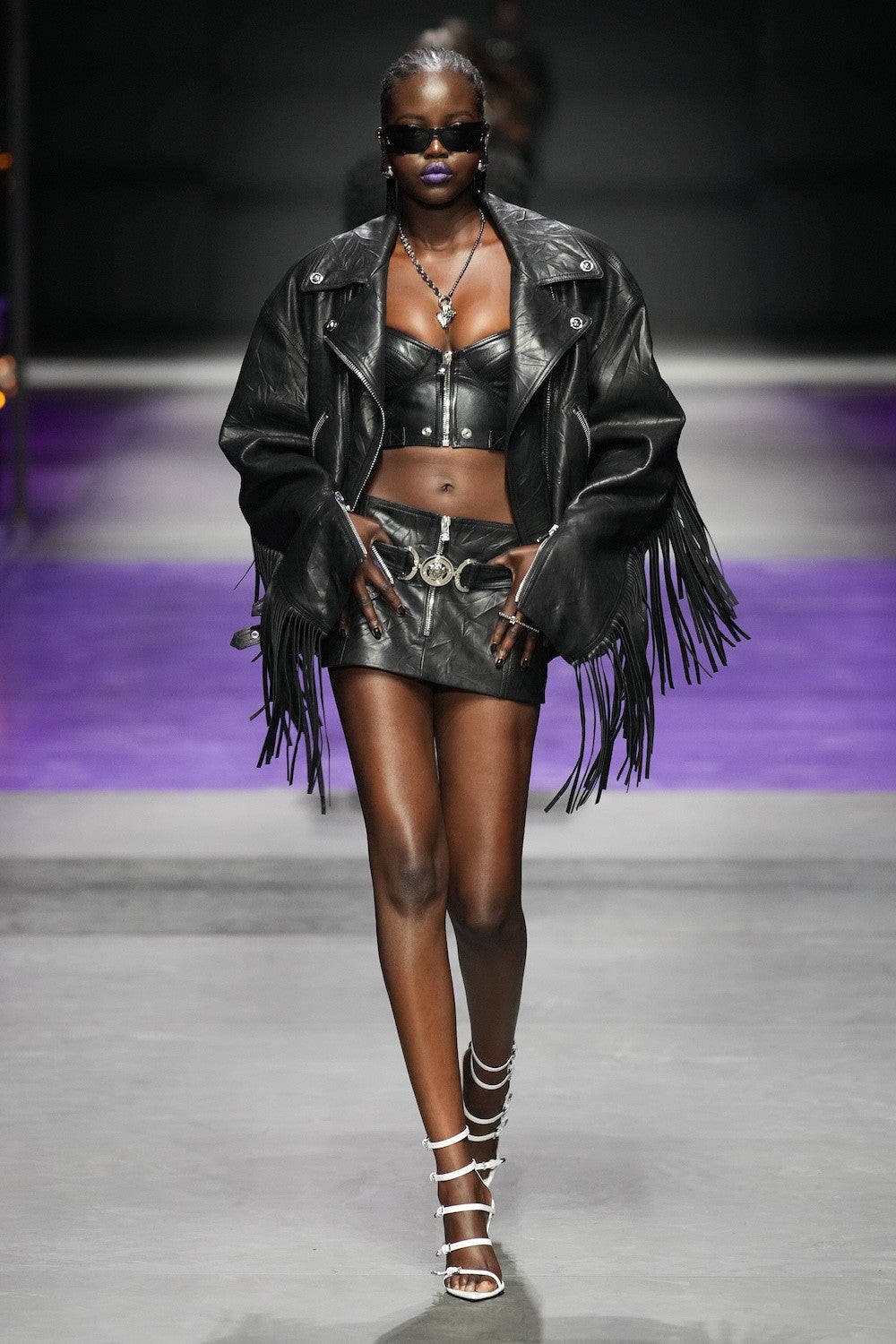 VERSACE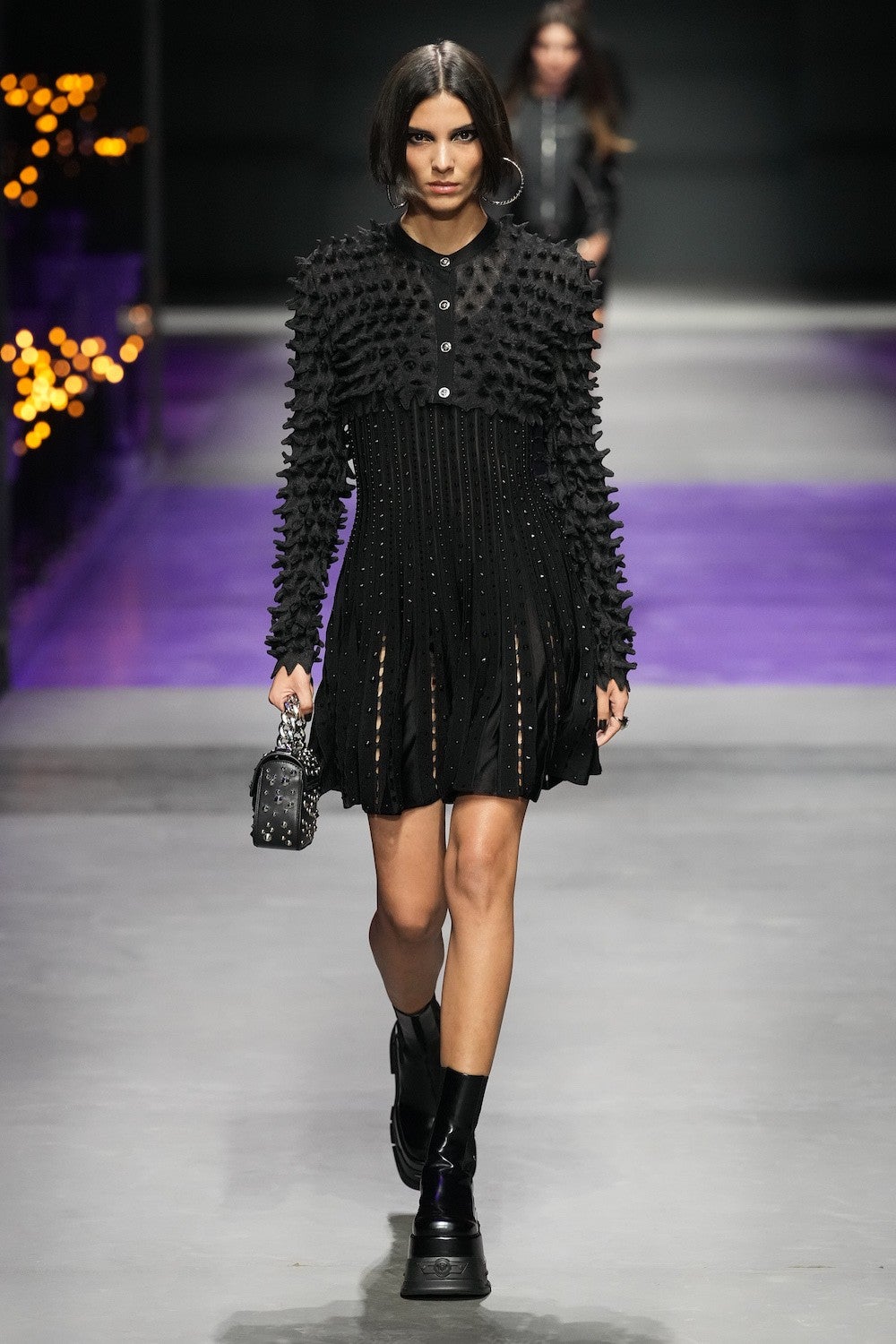 LAUNCHMETRICS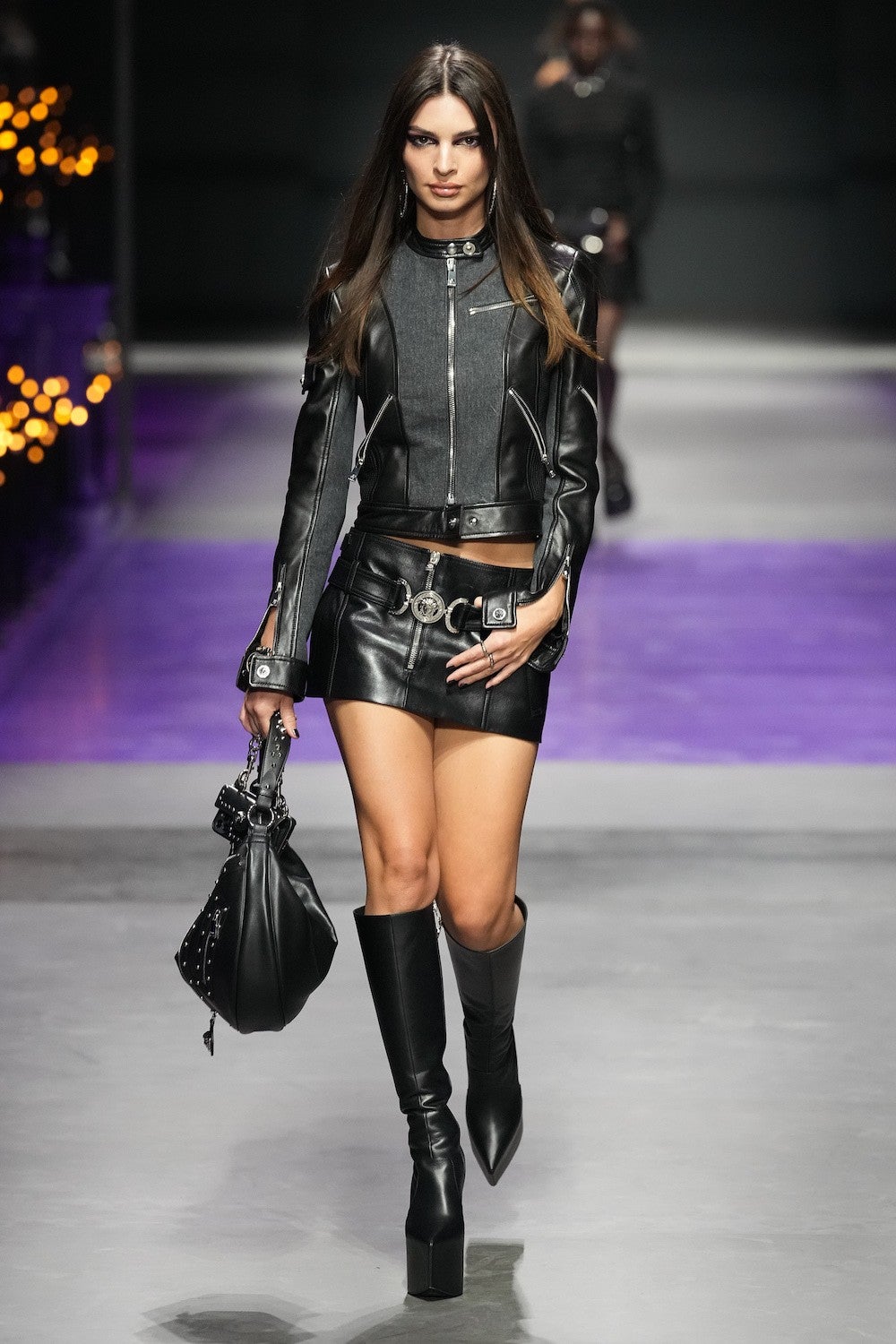 VERSACE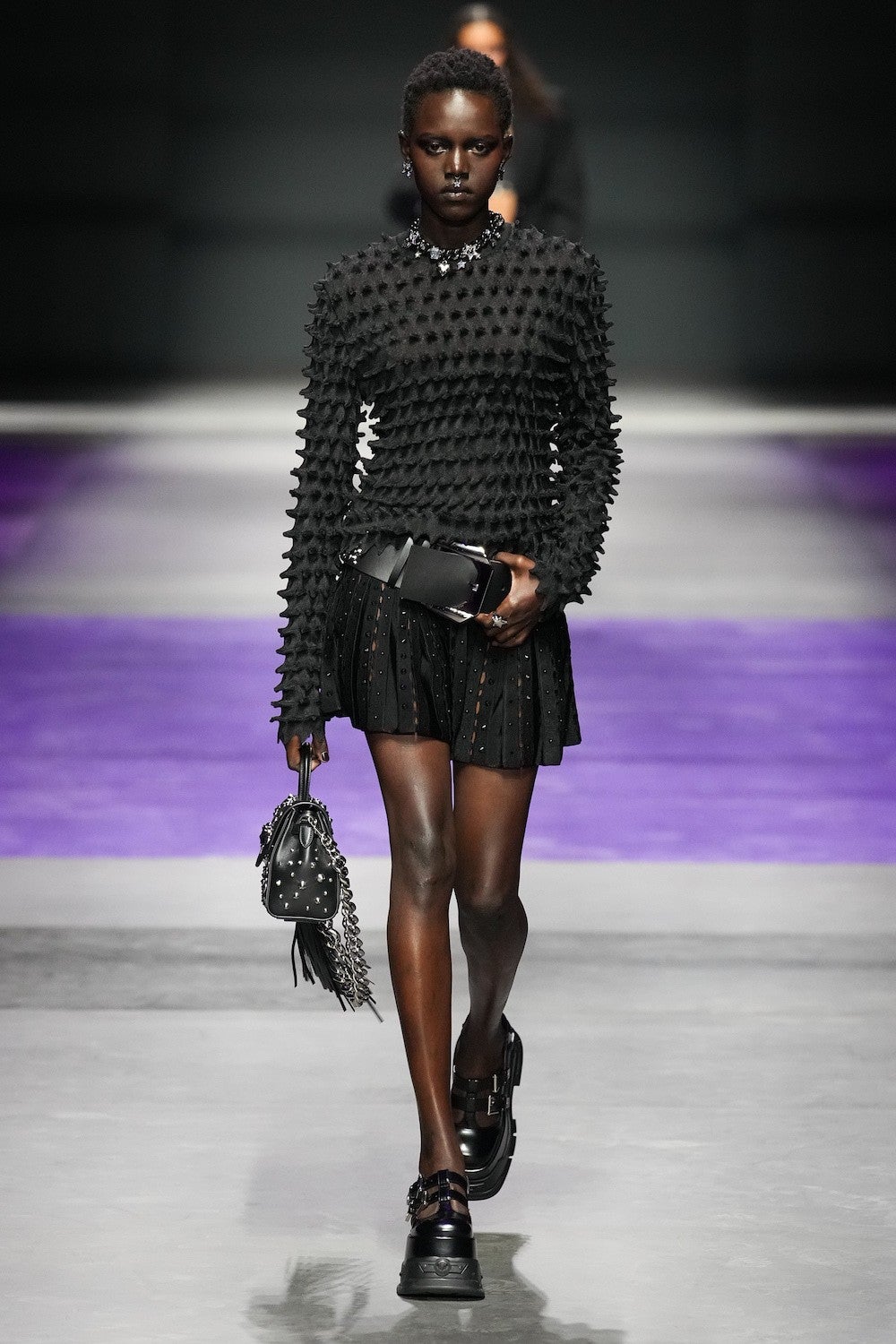 LAUNCHMETRICS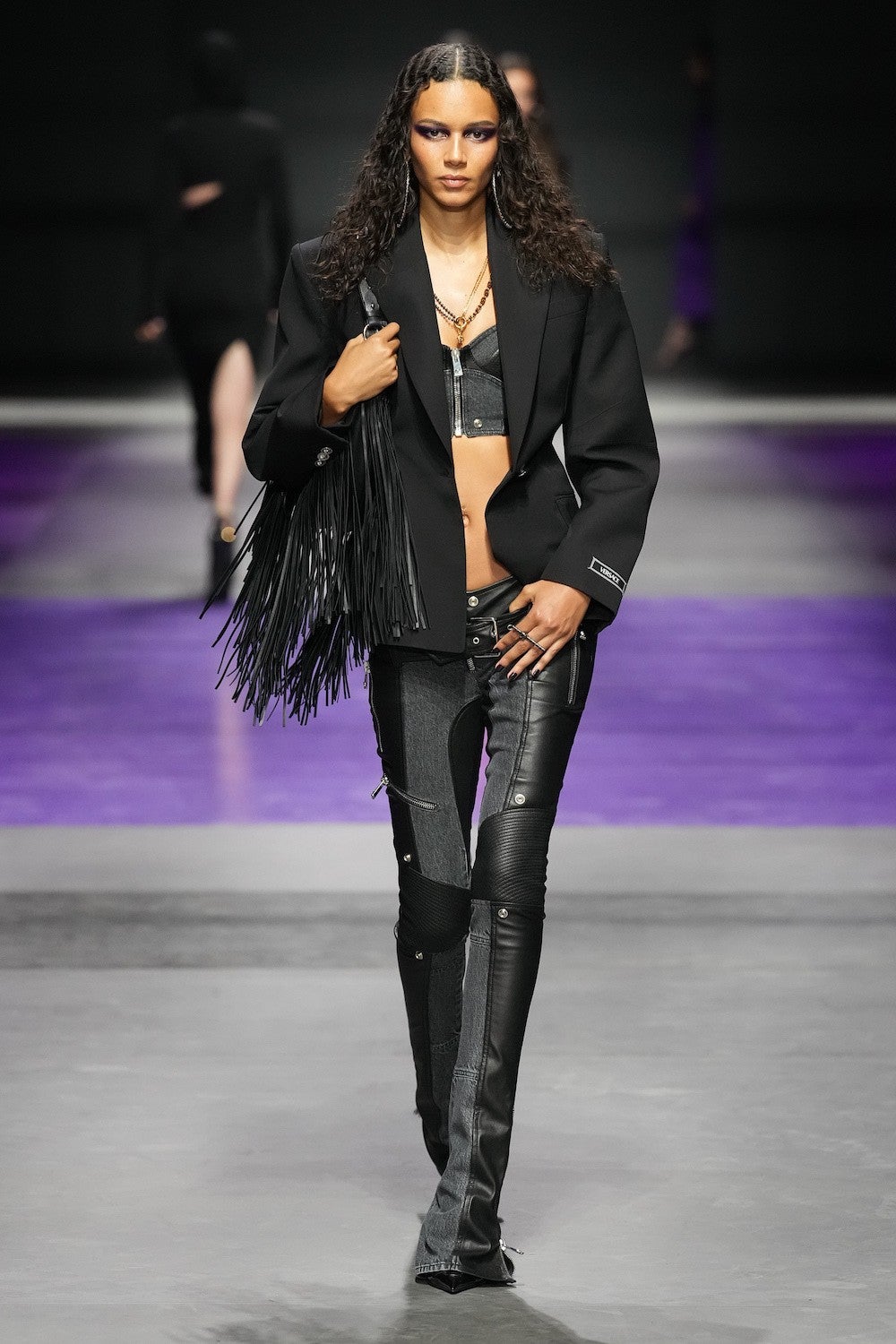 VERSACE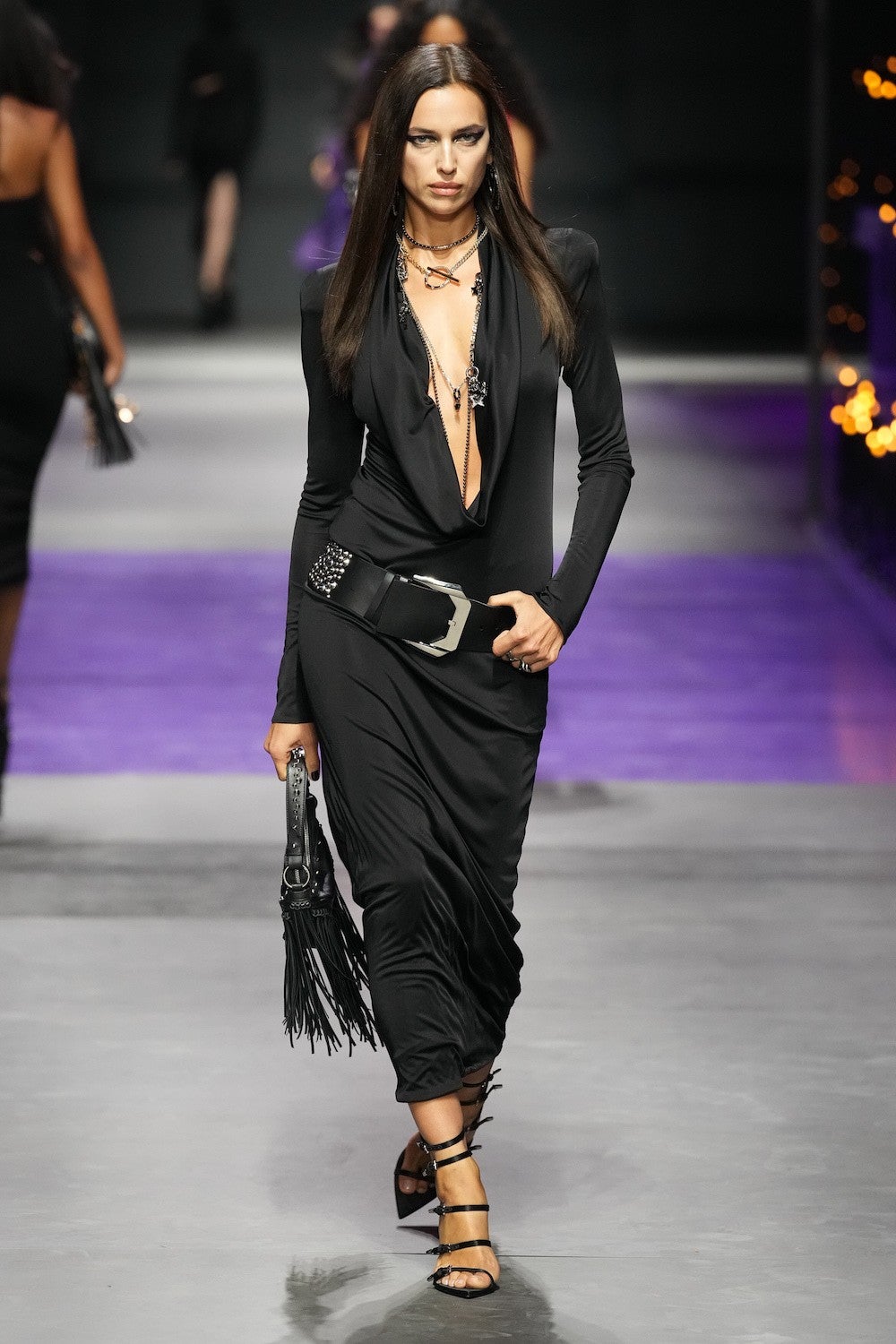 LAUNCHMETRICS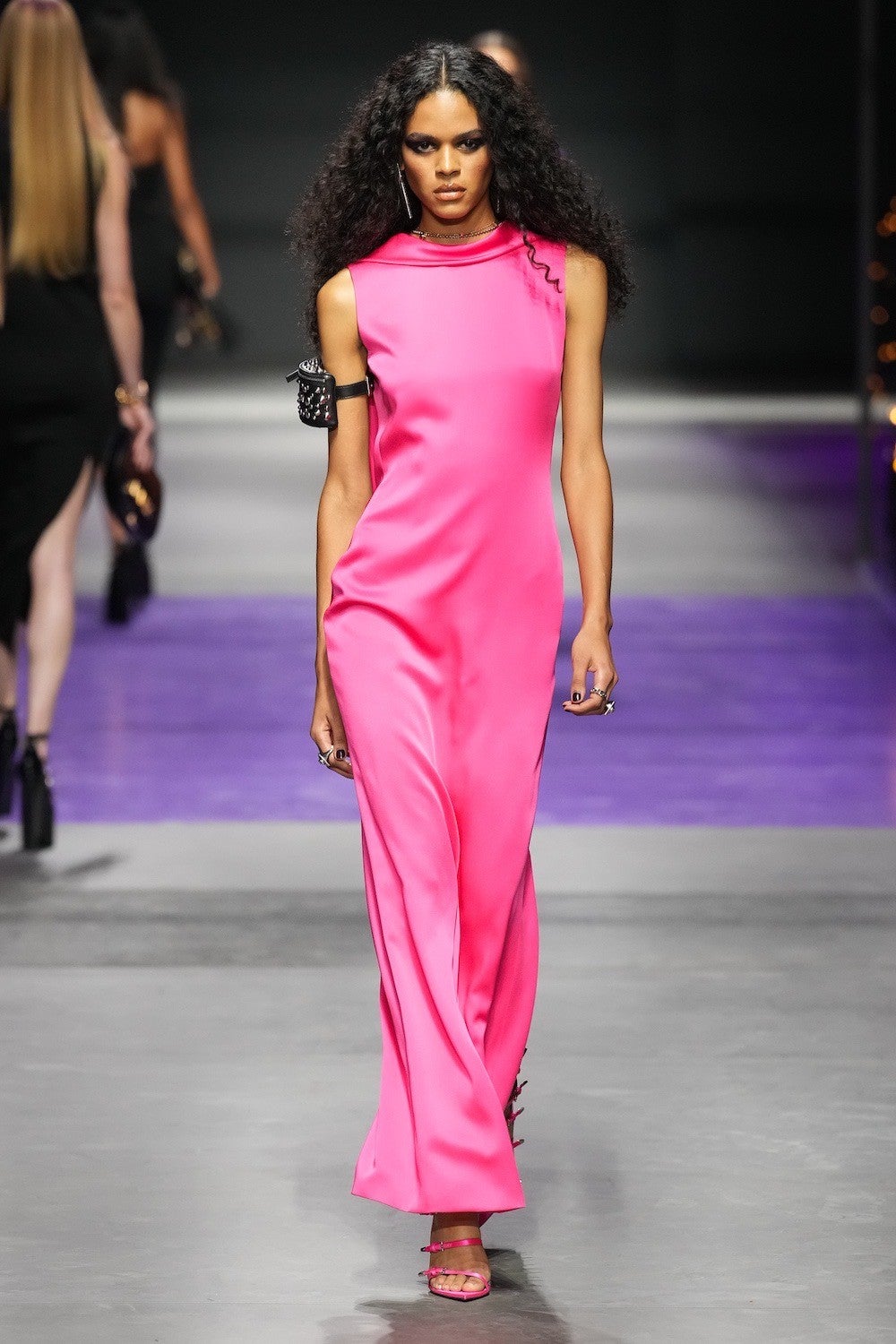 LAUNCHMETRICS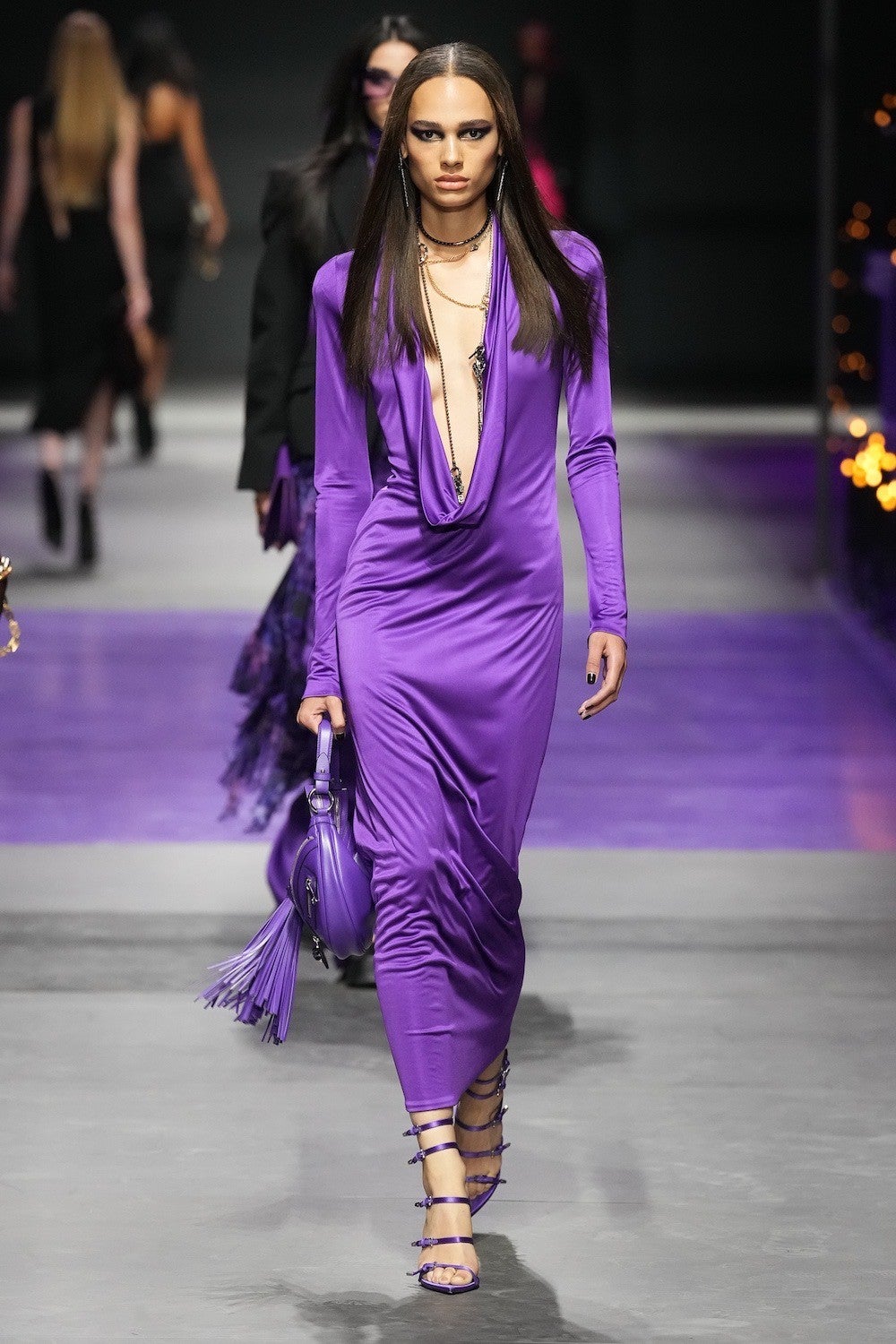 VERSACE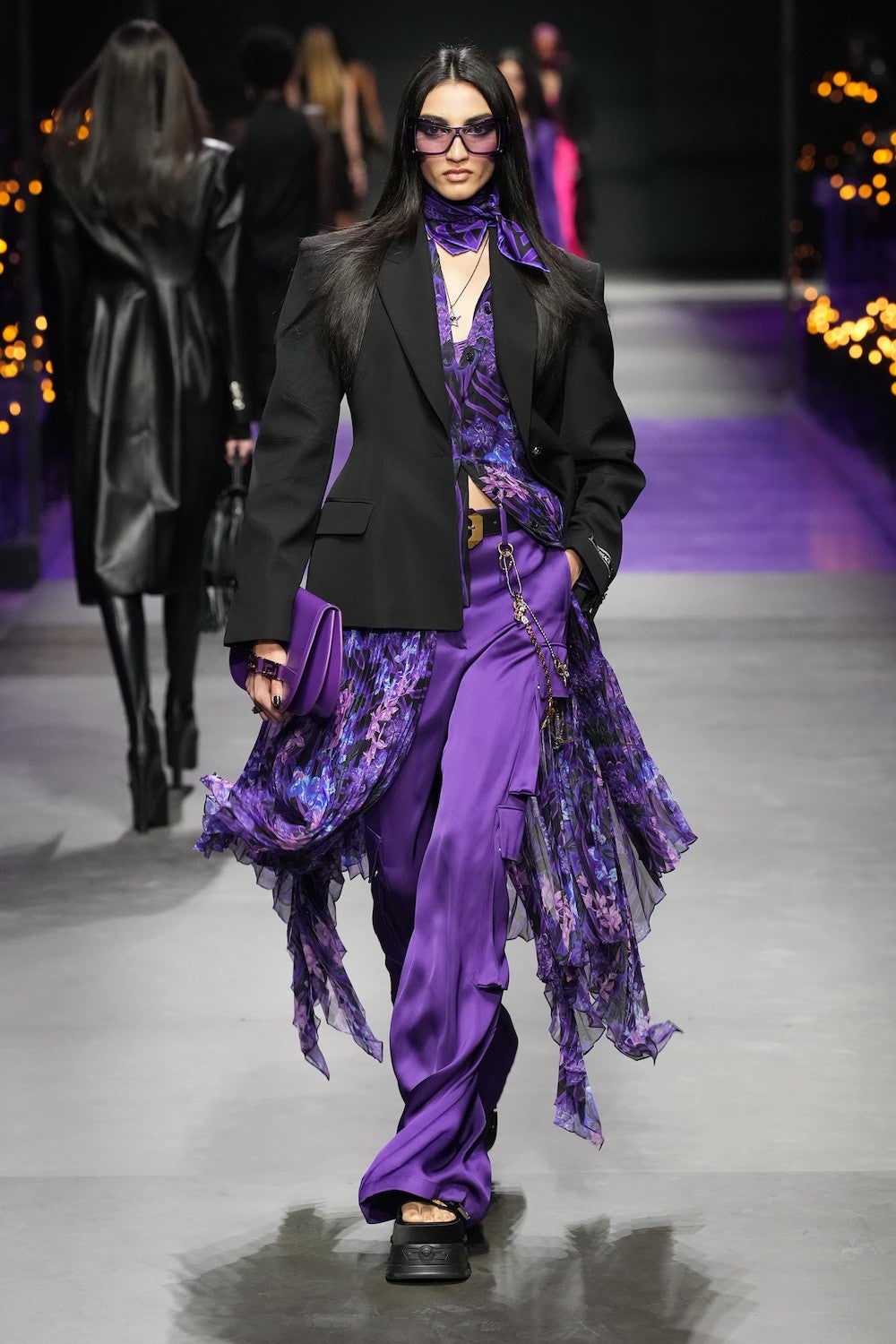 VERSACE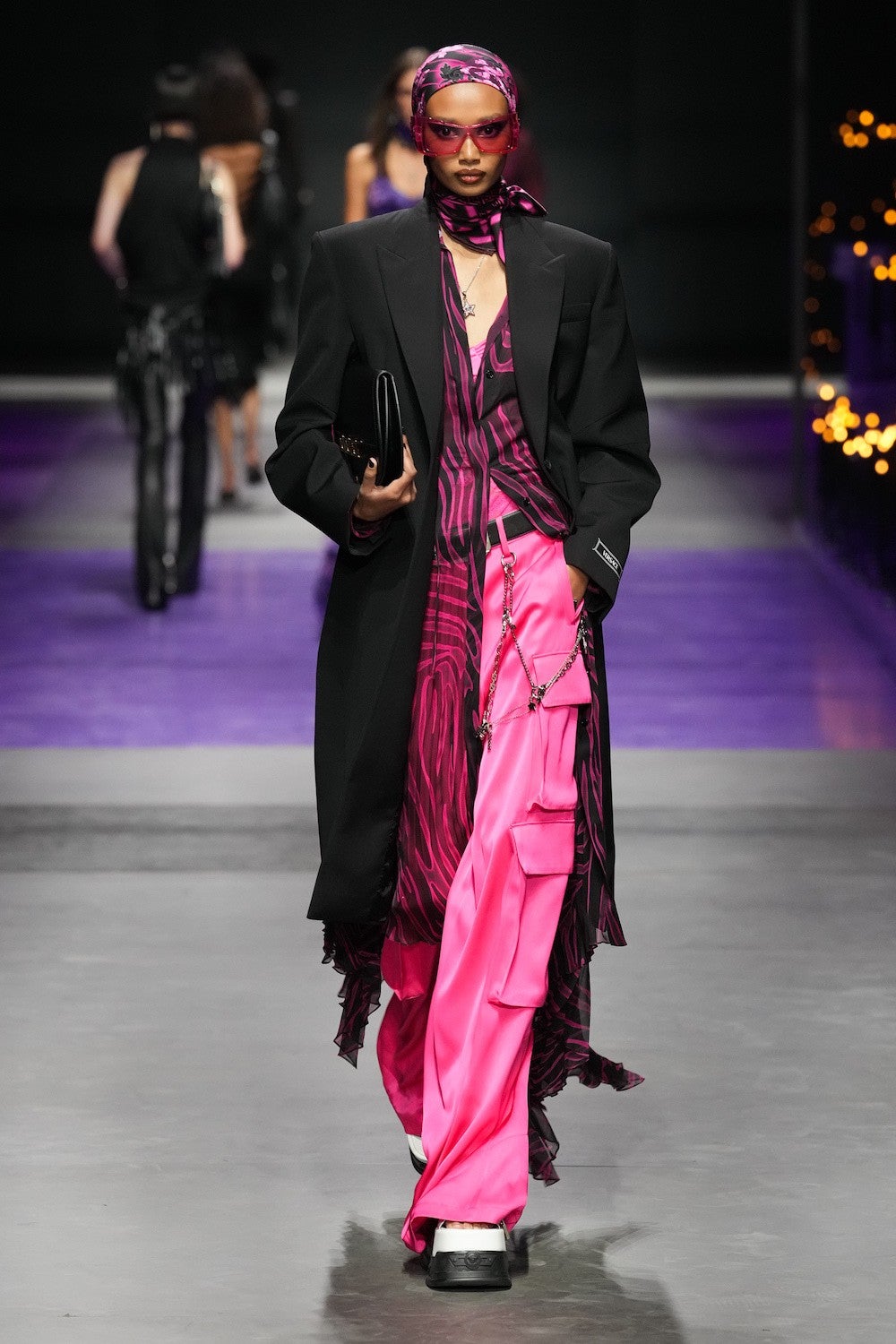 LAUNCHMETRICS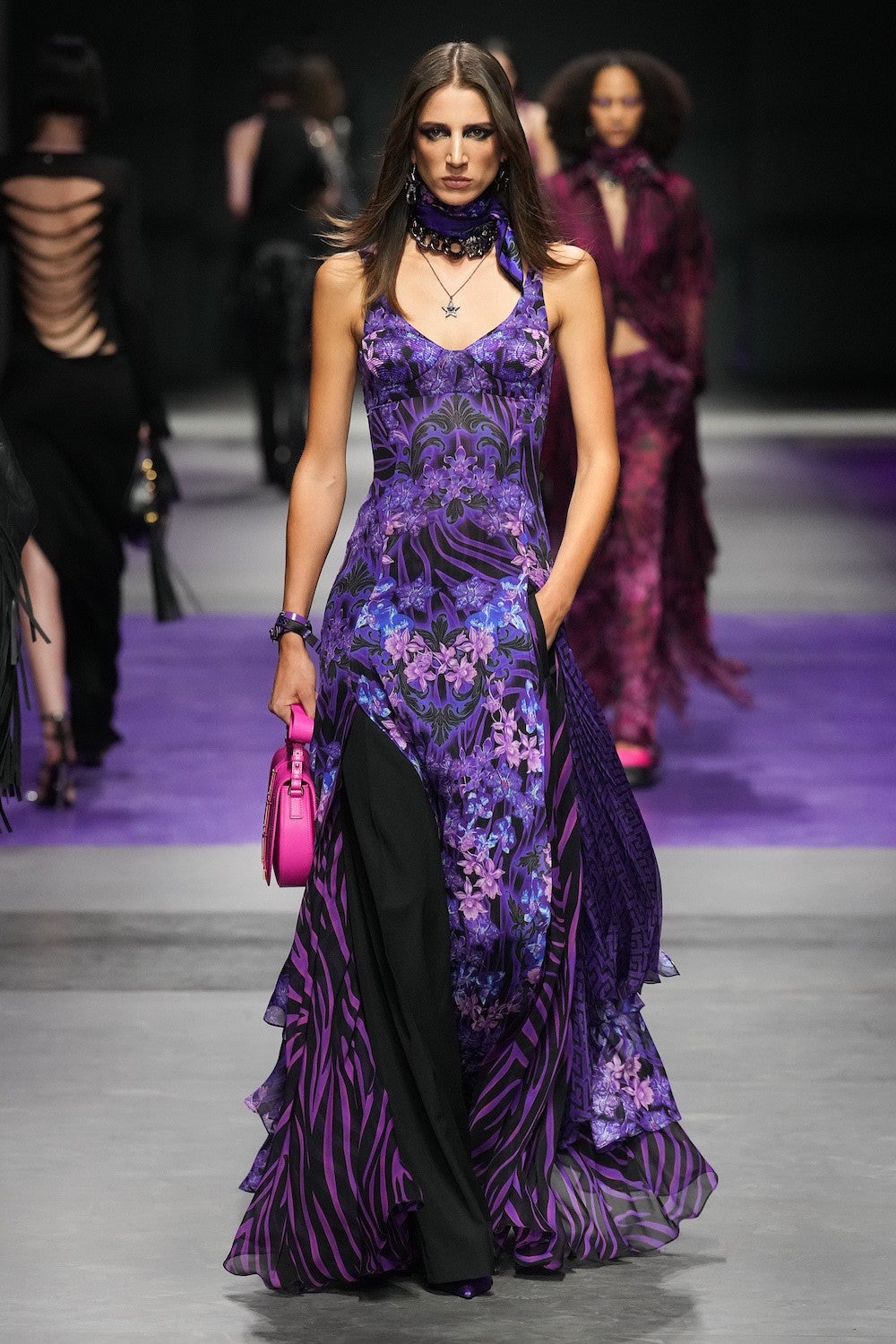 VERSACE
LAUNCHMETRICS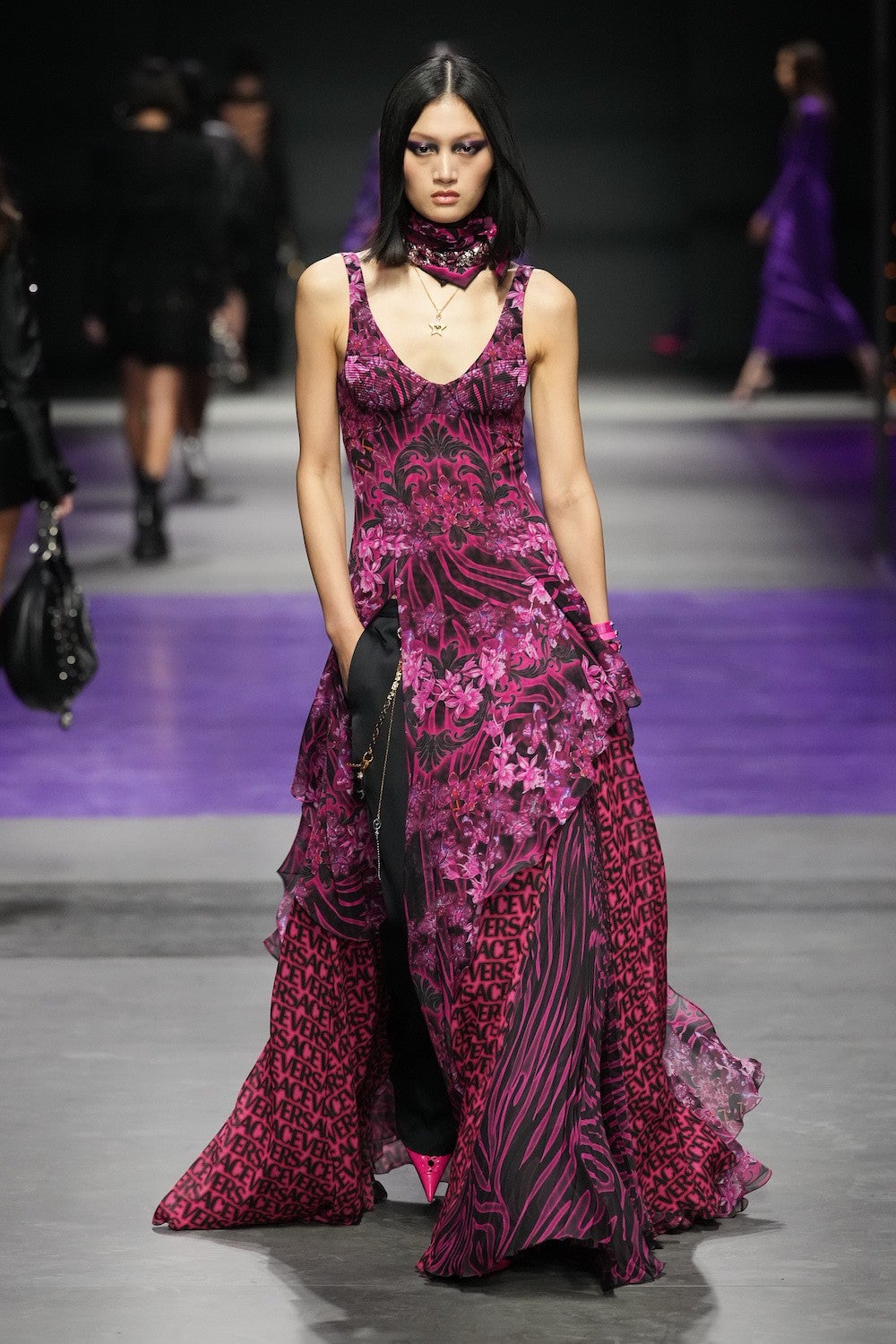 VERSACE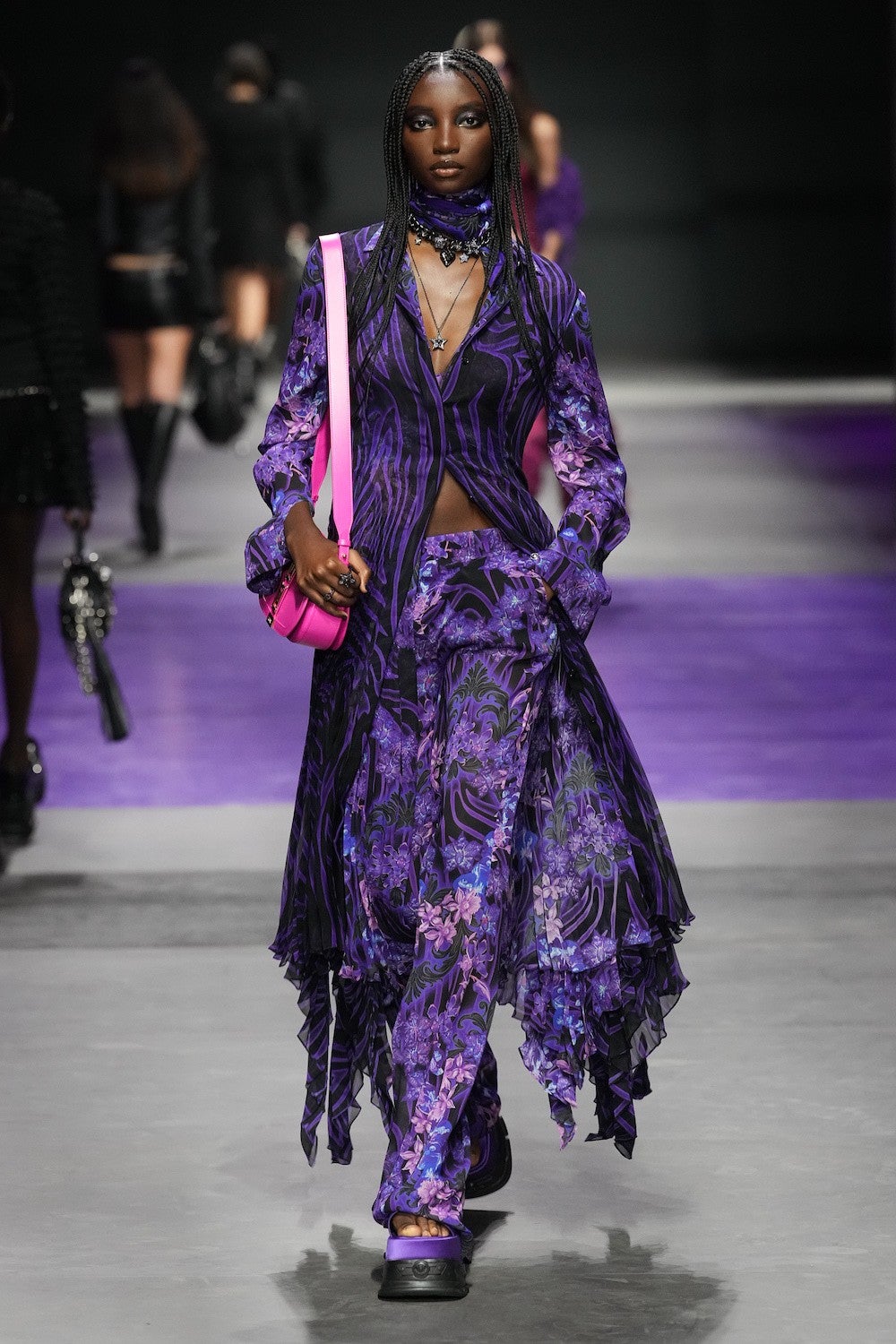 LAUNCHMETRICS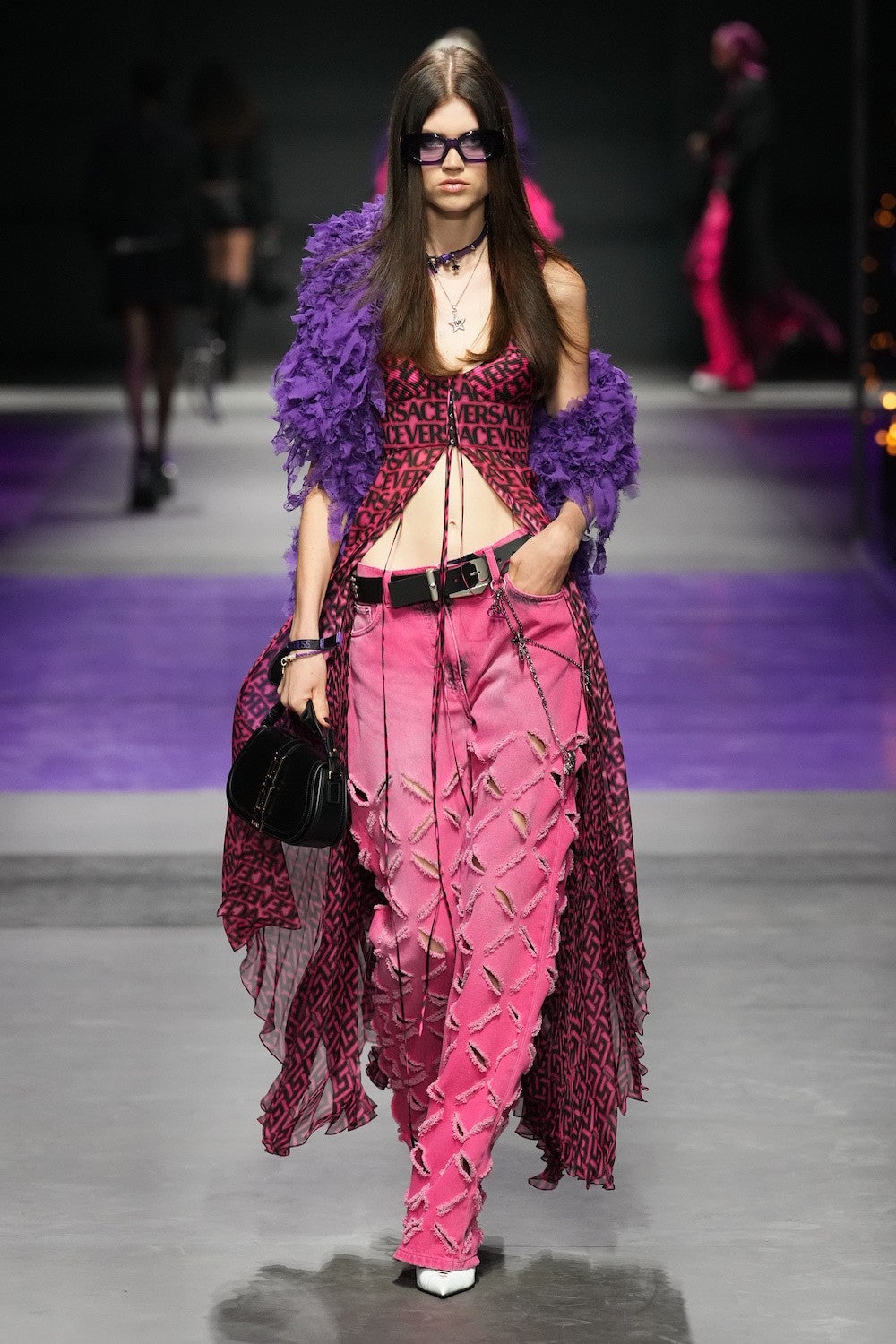 VERSACE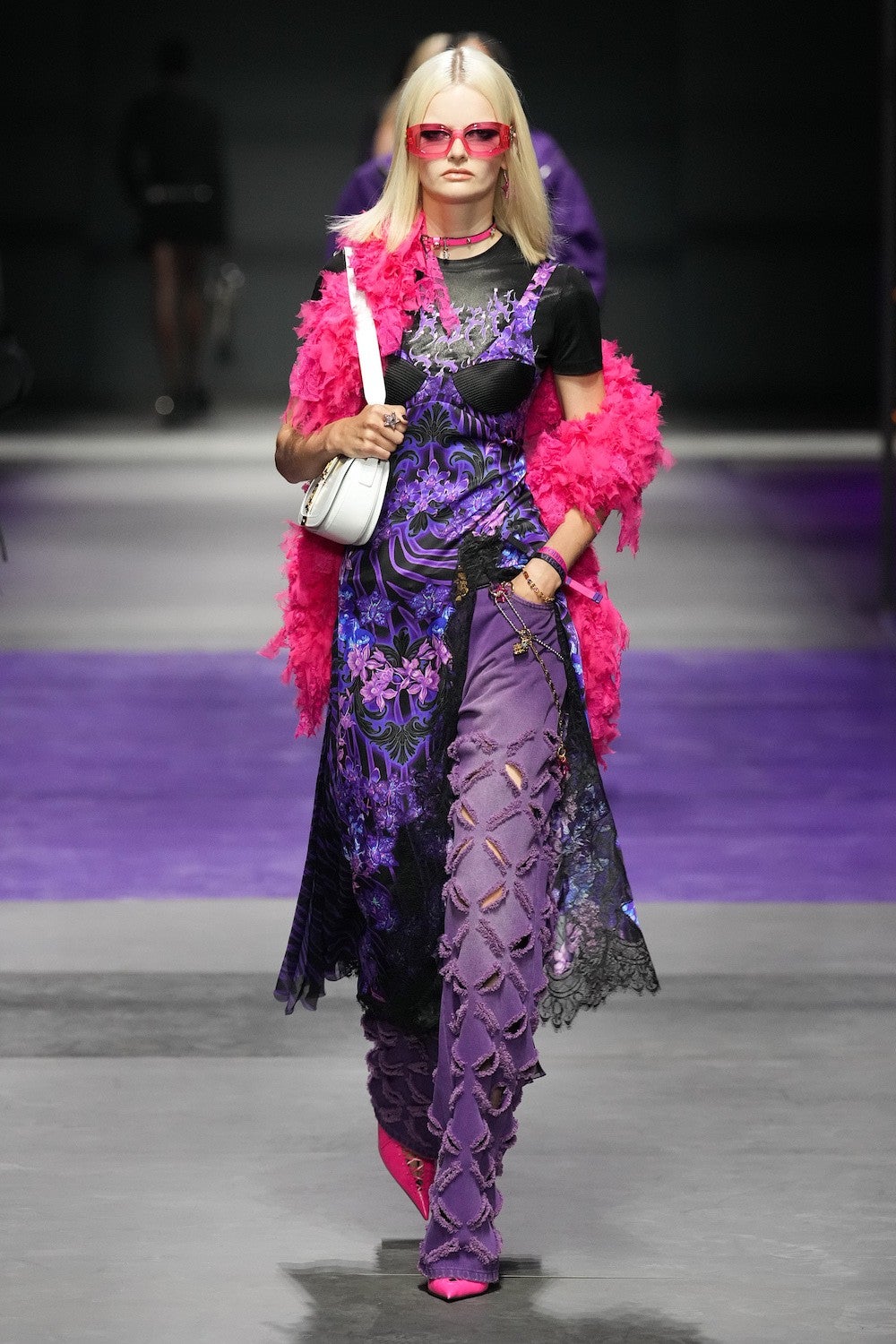 LAUNCHMETRICS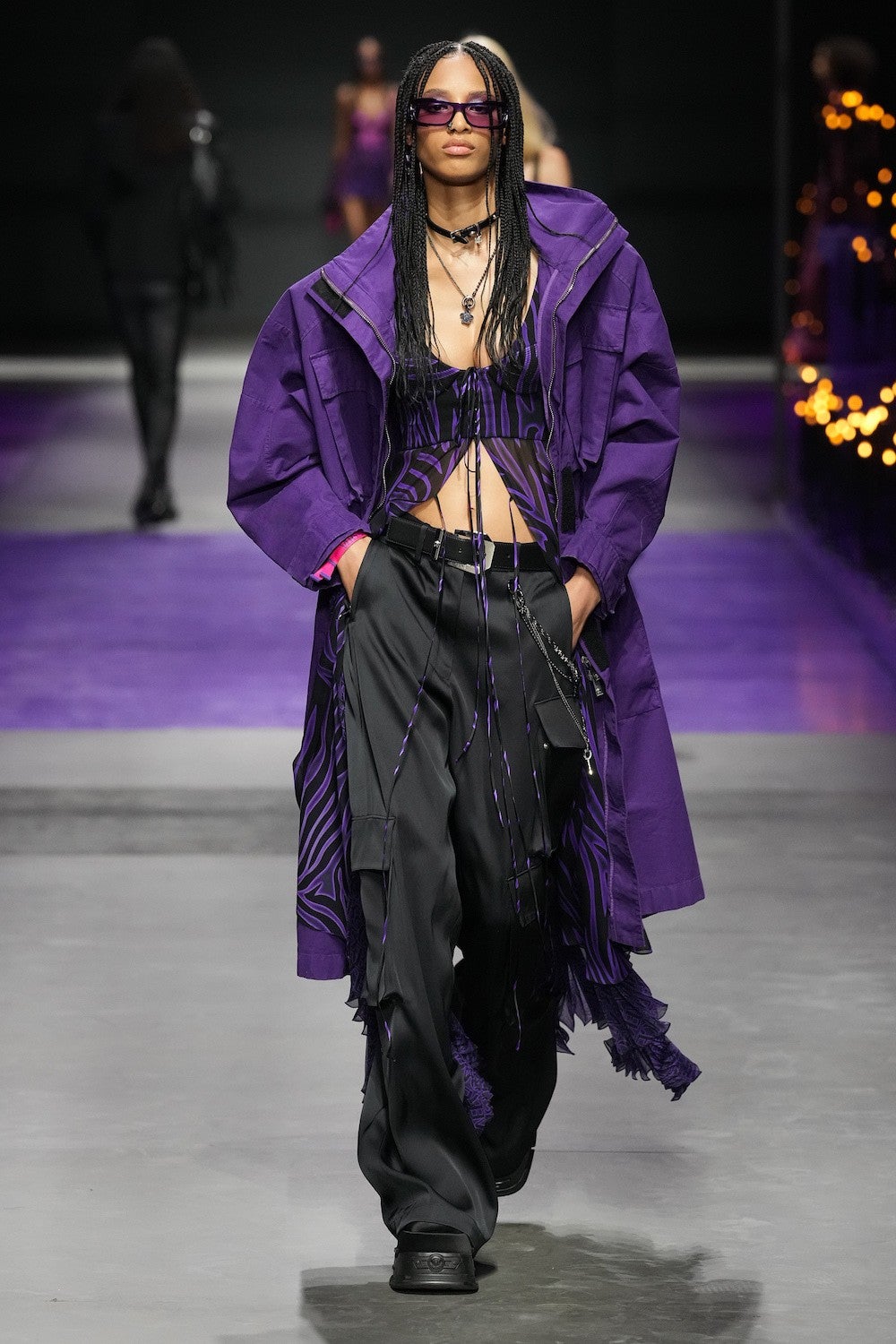 VERSACE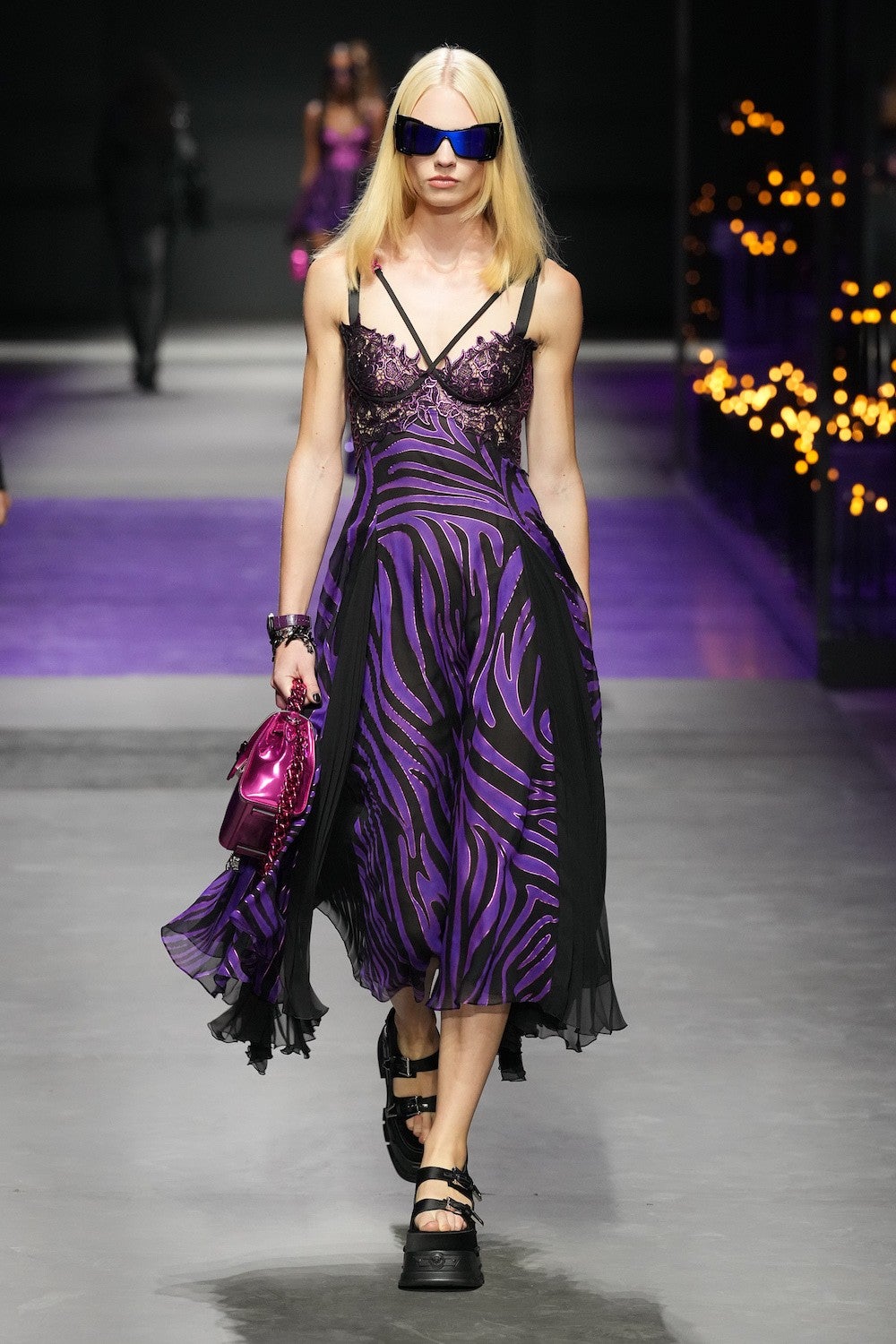 LAUNCHMETRICS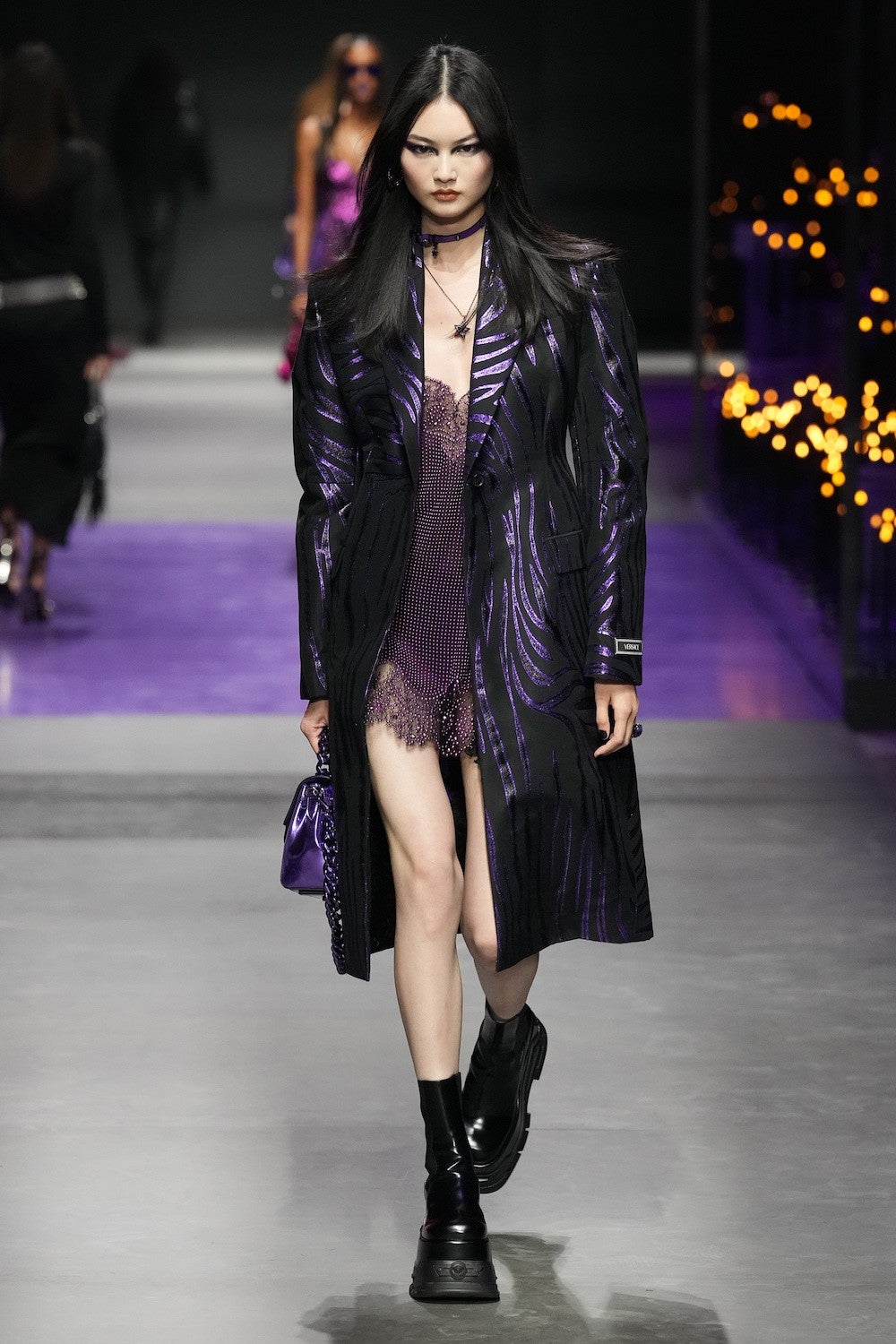 VERSACE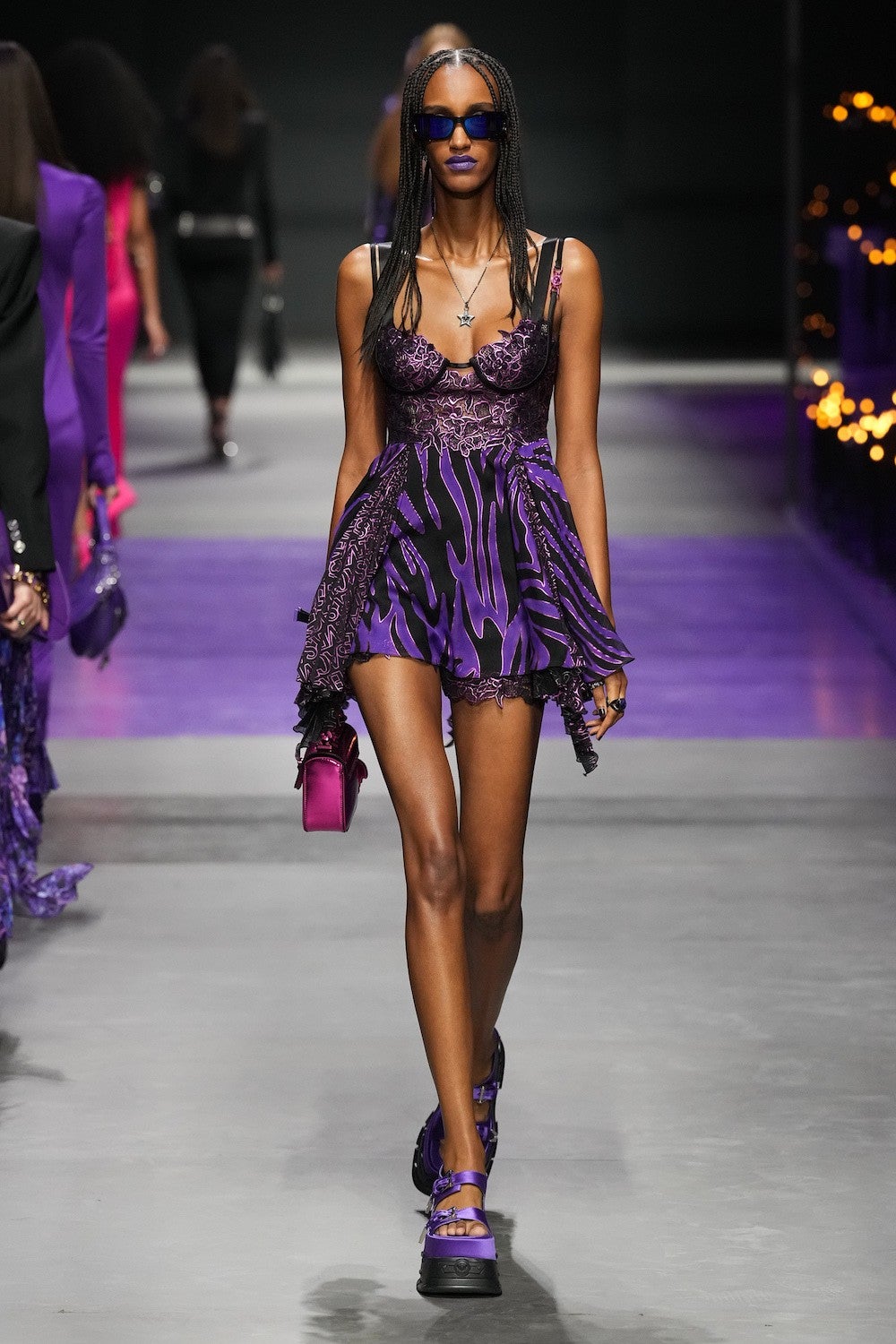 LAUNCHMETRICS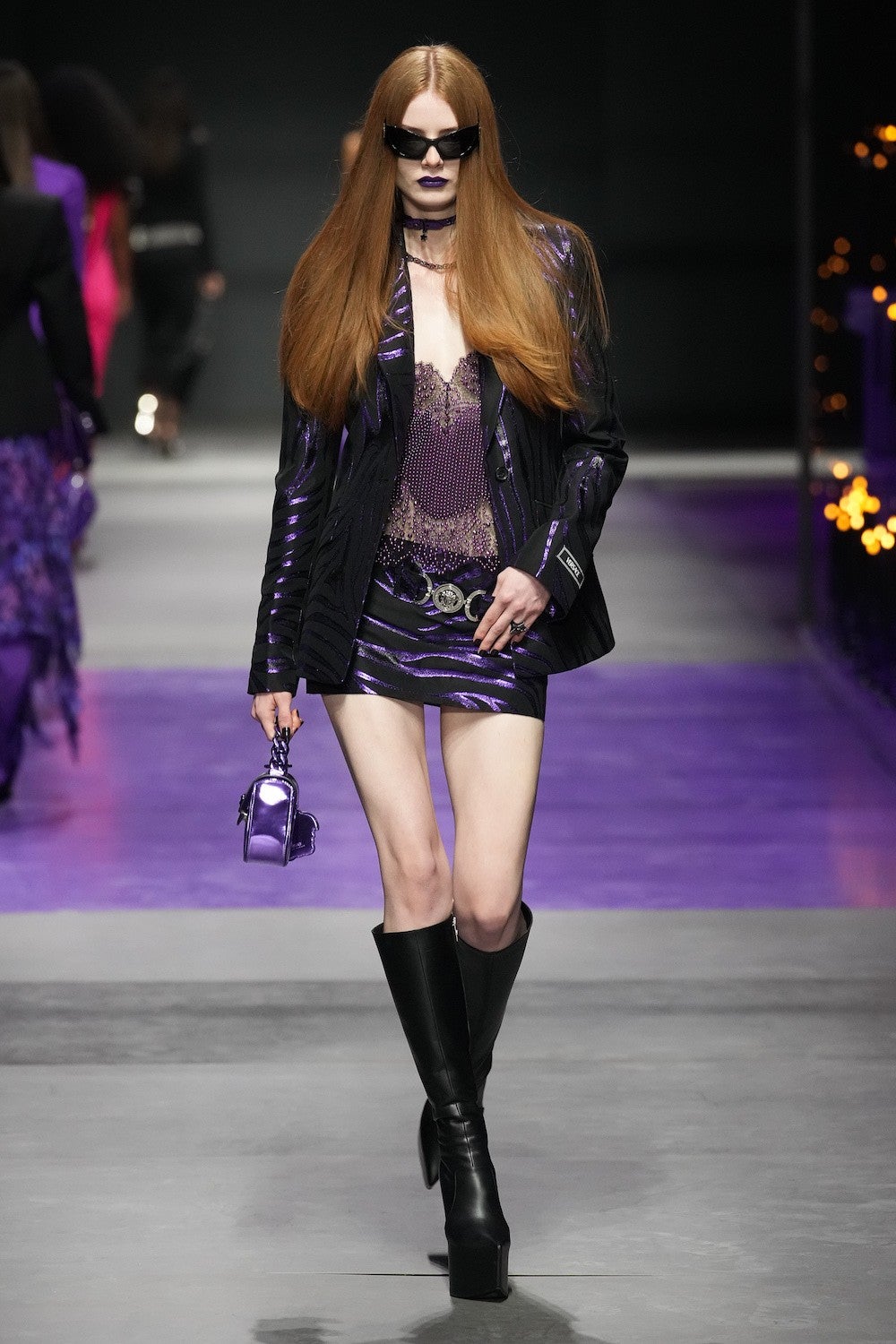 LAUNCHMETRICS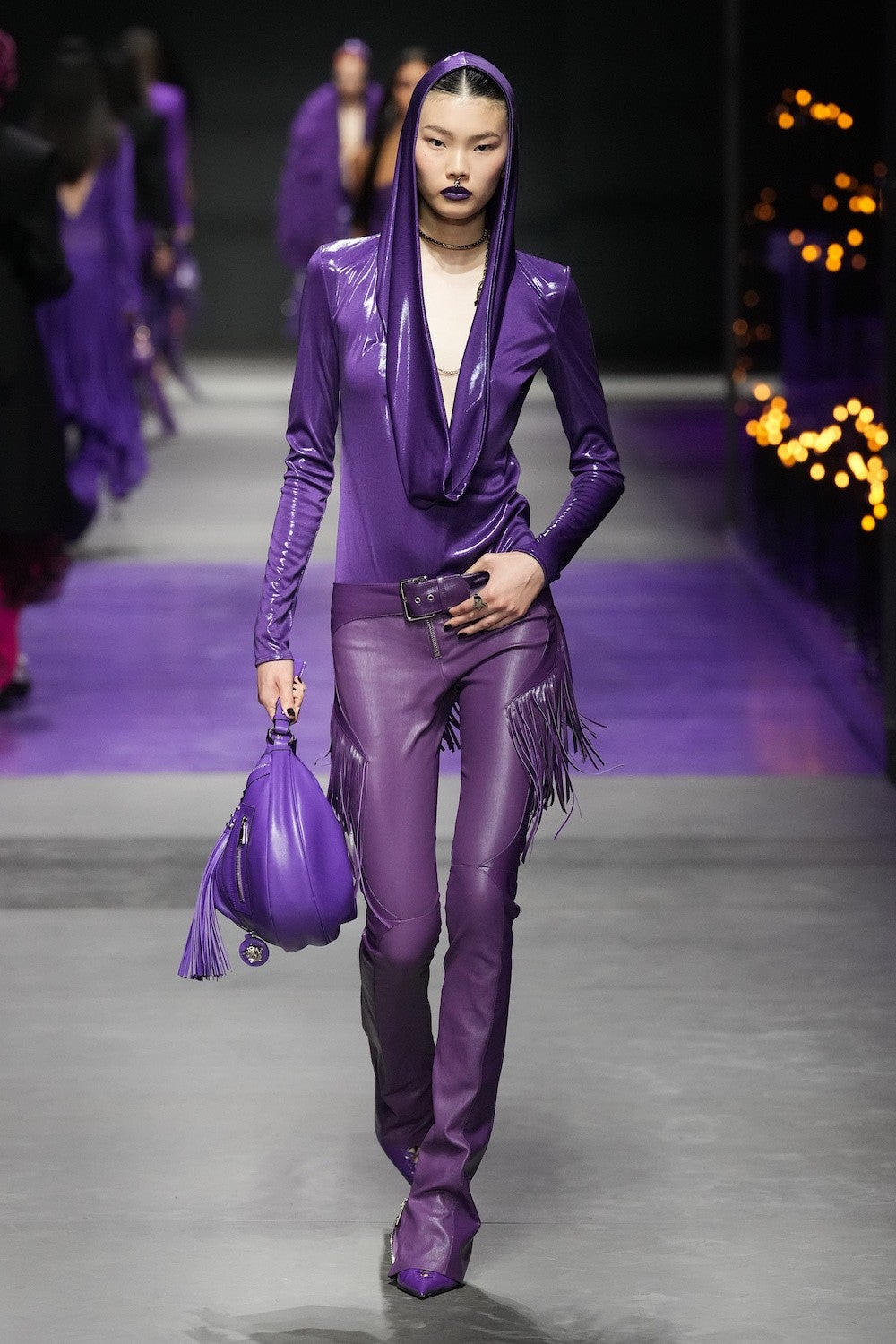 VERSACE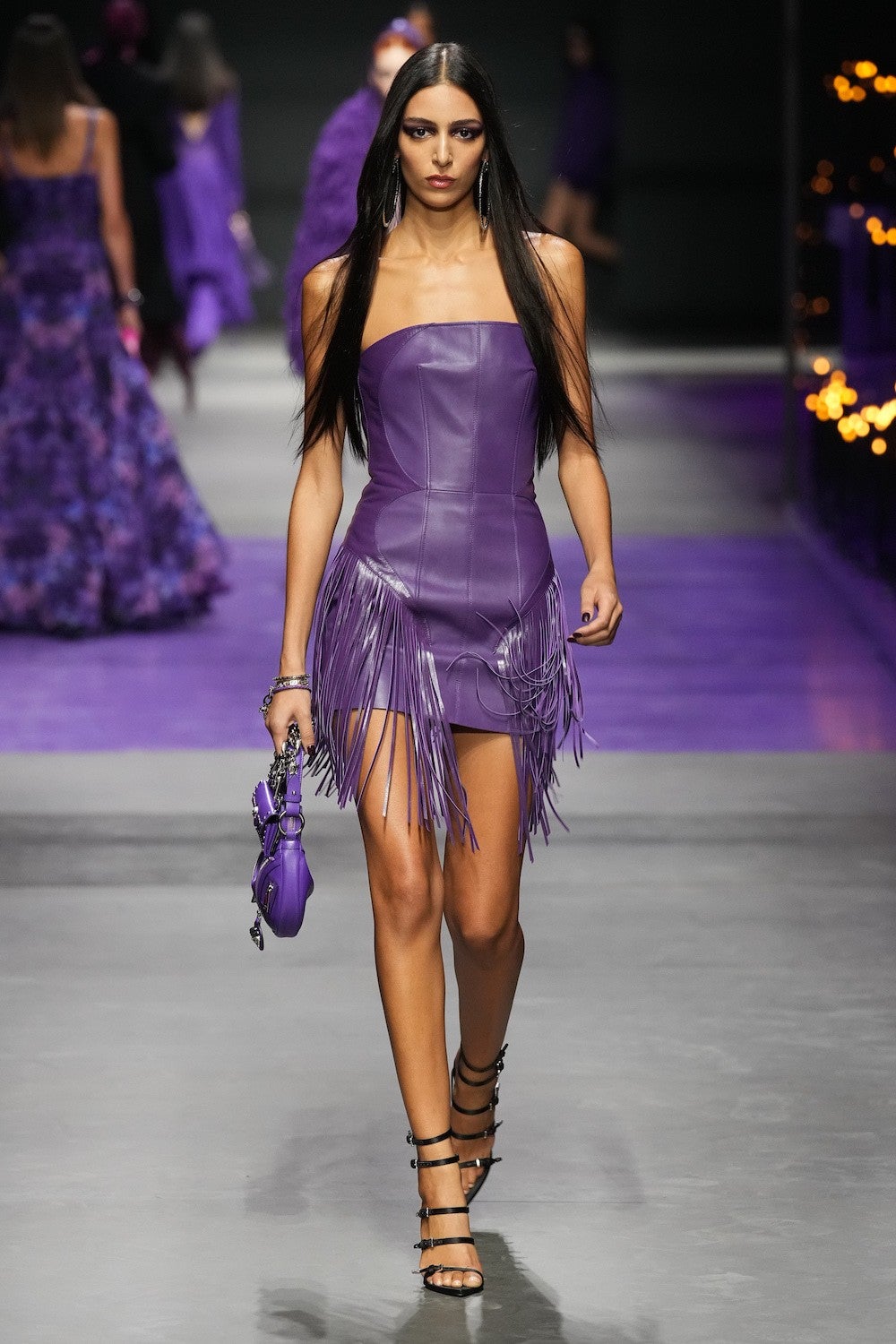 LAUNCHMETRICS
VERSACE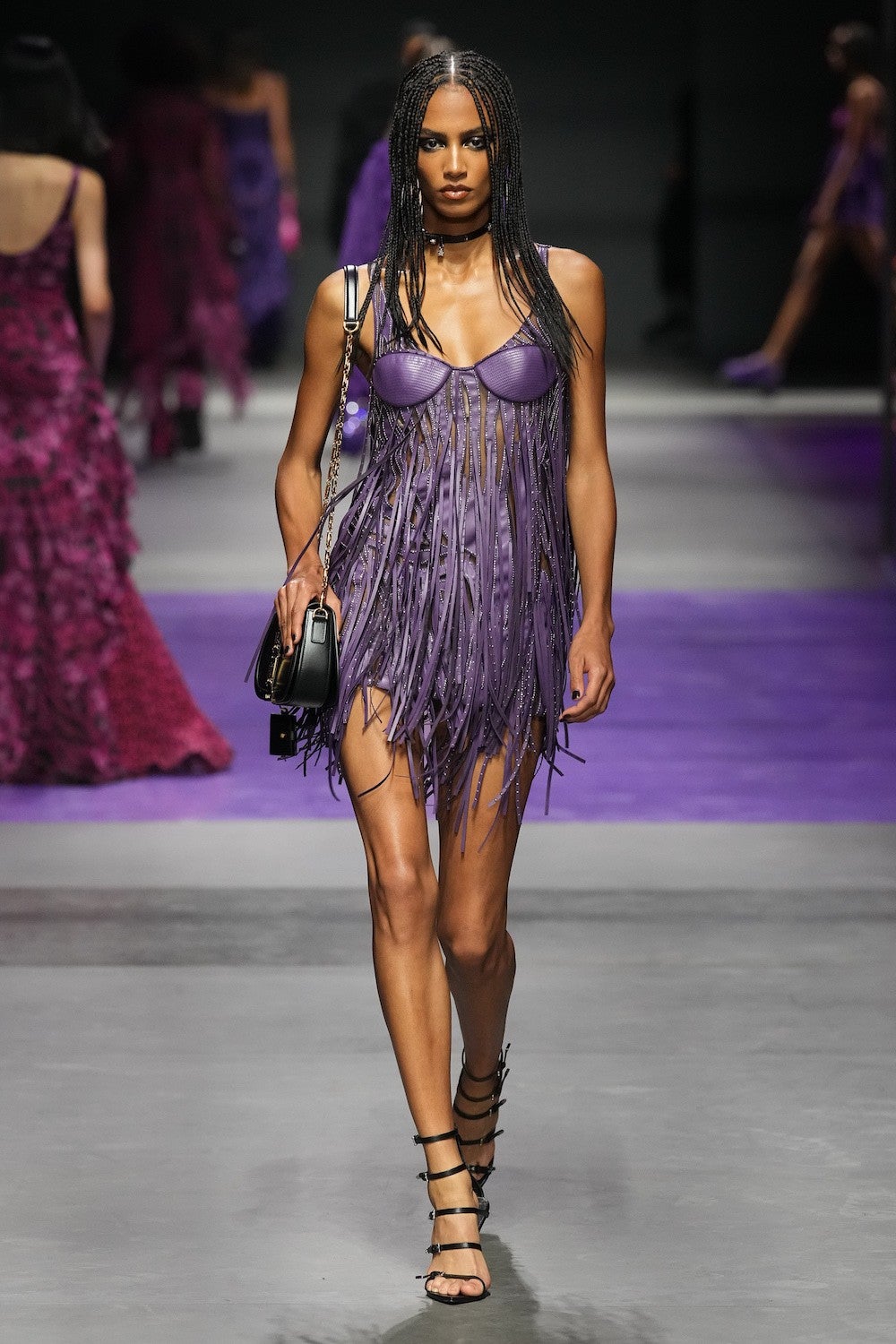 LAUNCHMETRICS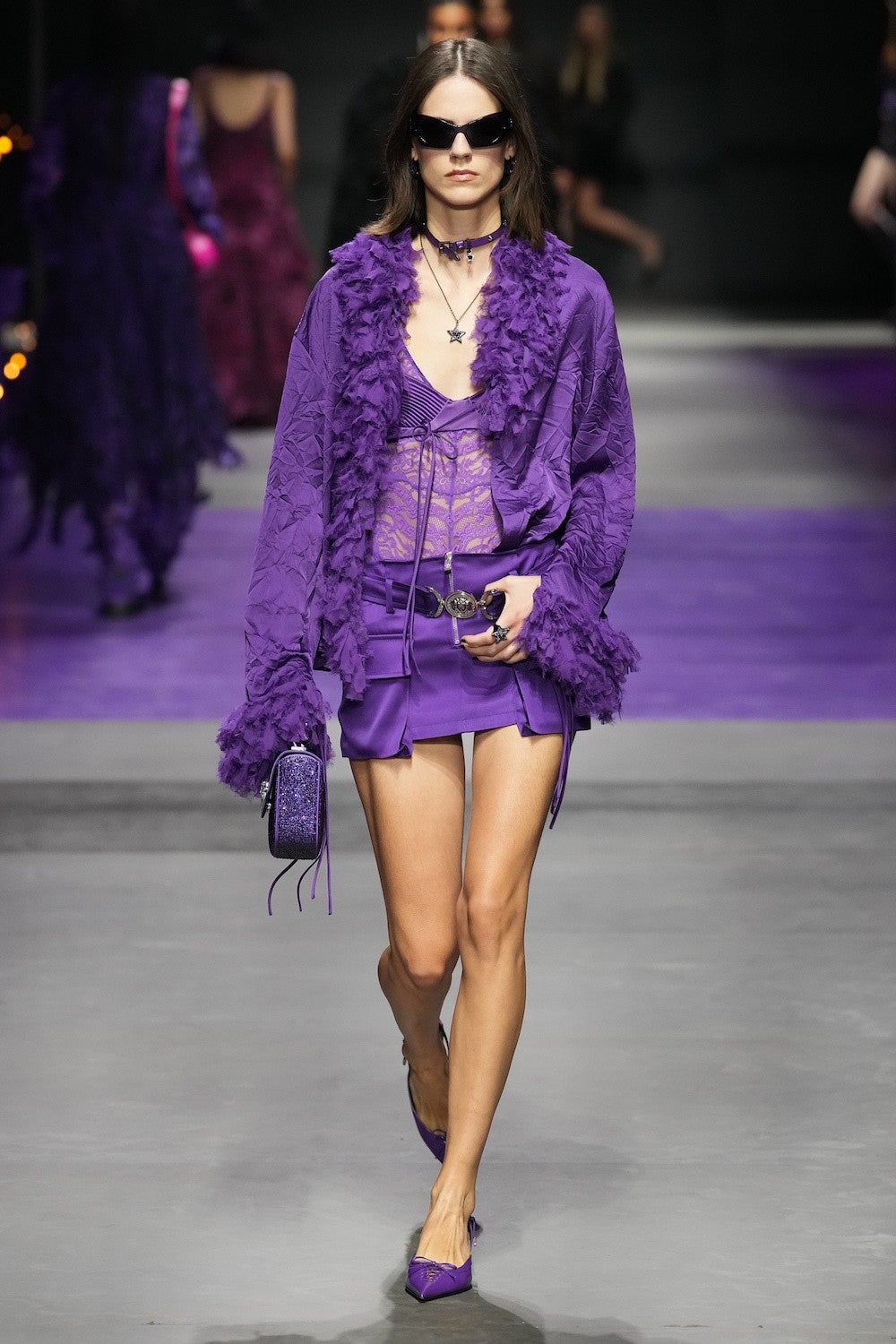 VERSACE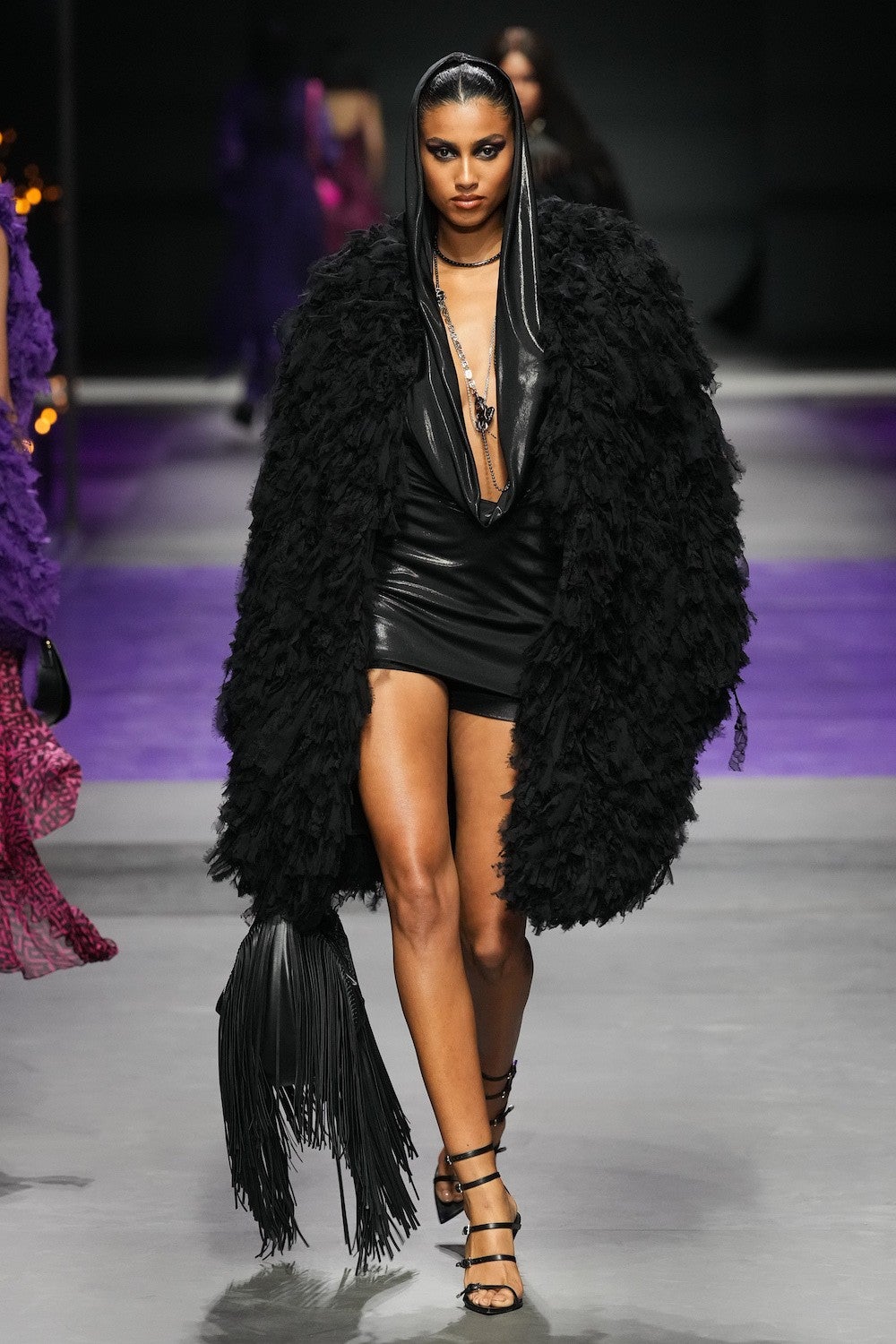 LAUNCHMETRICS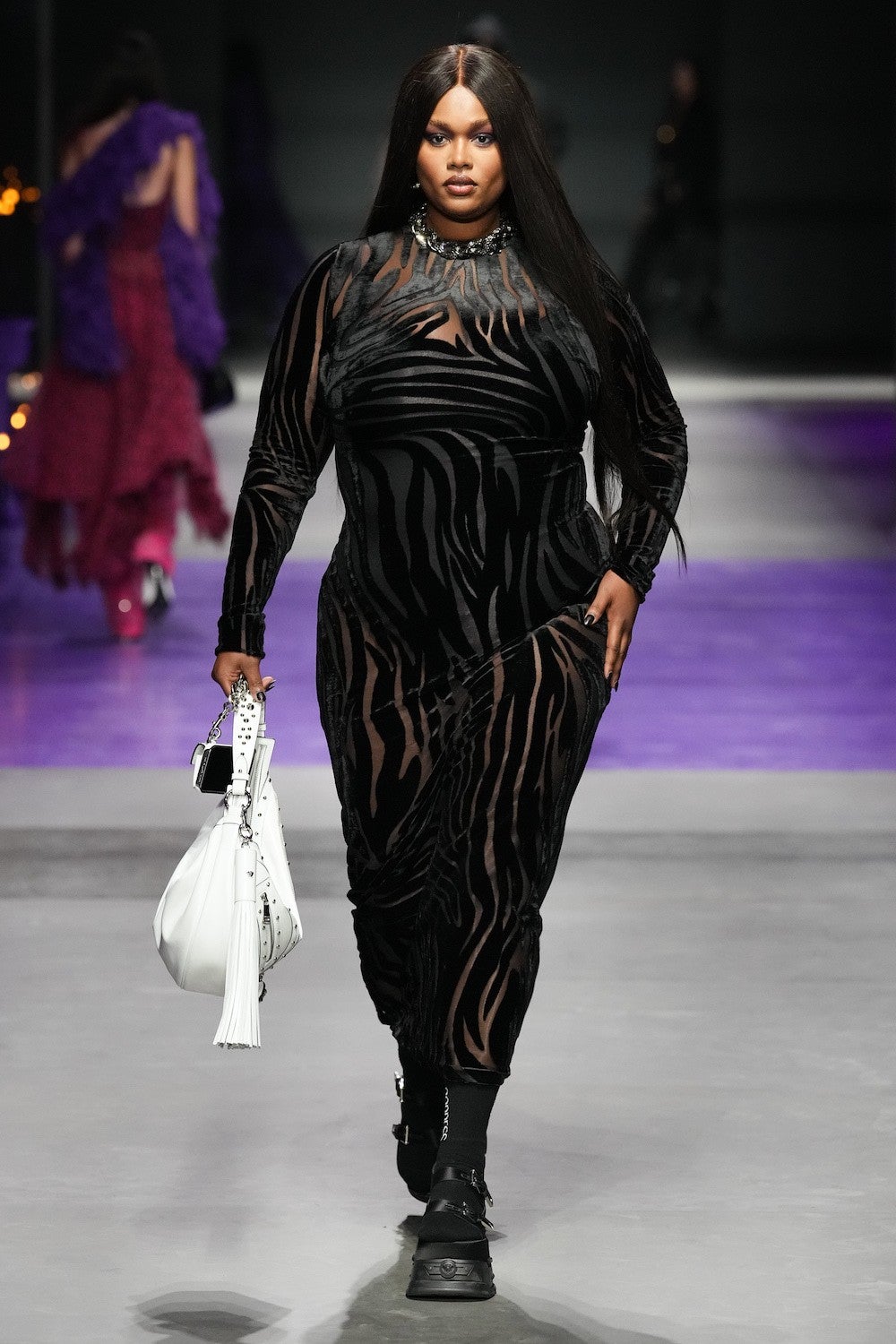 VERSACE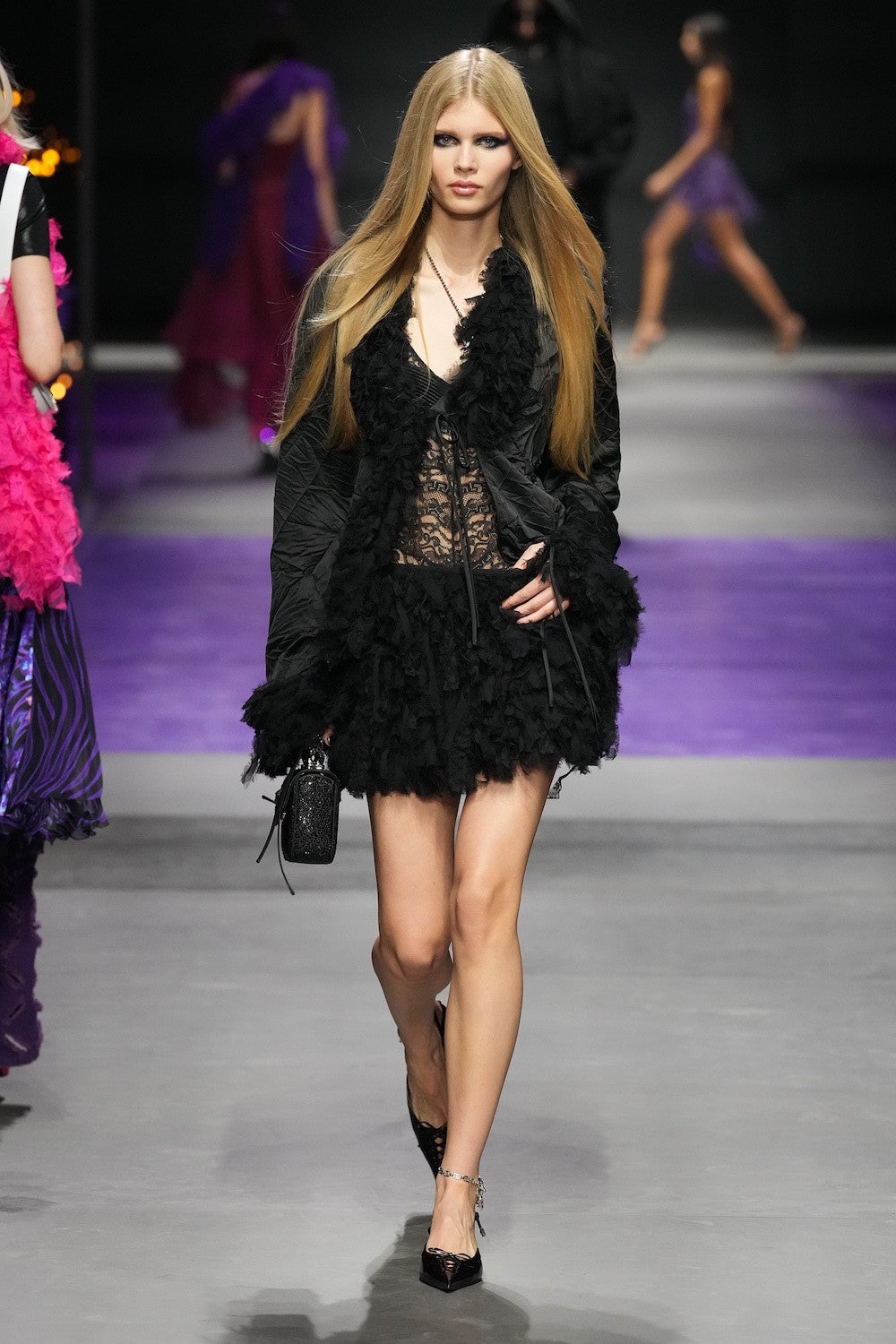 LAUNCHMETRICS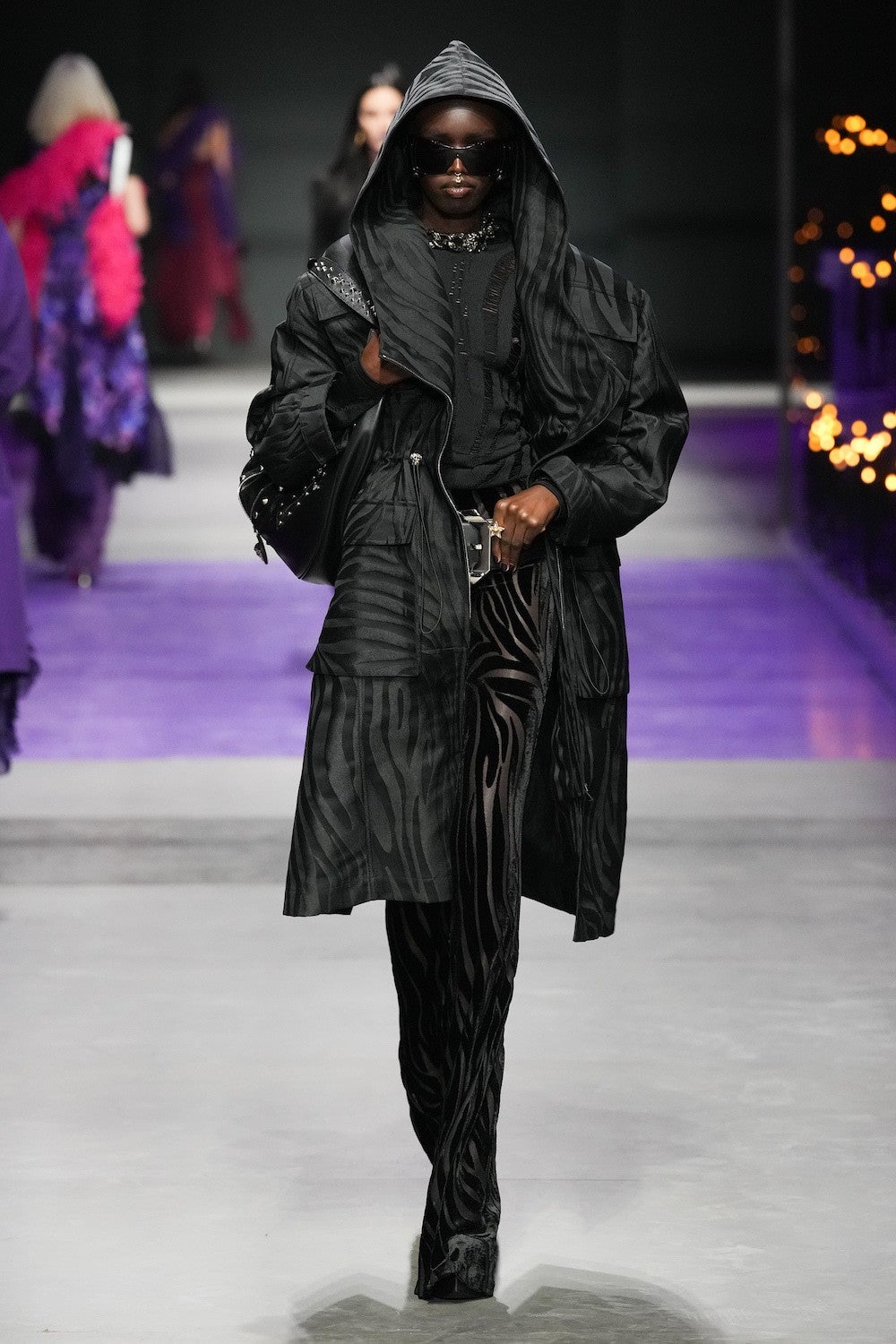 VERSACE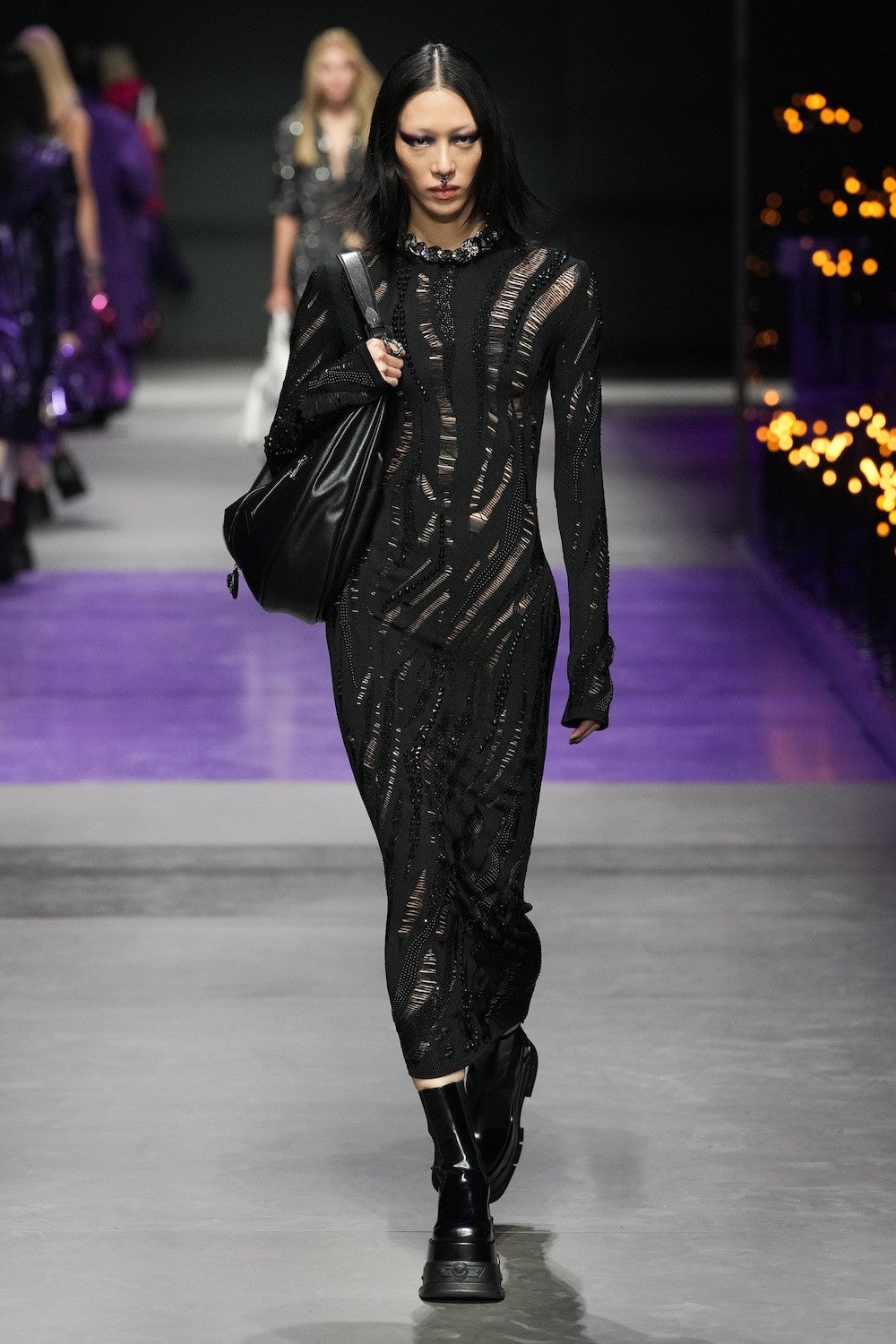 LAUNCHMETRICS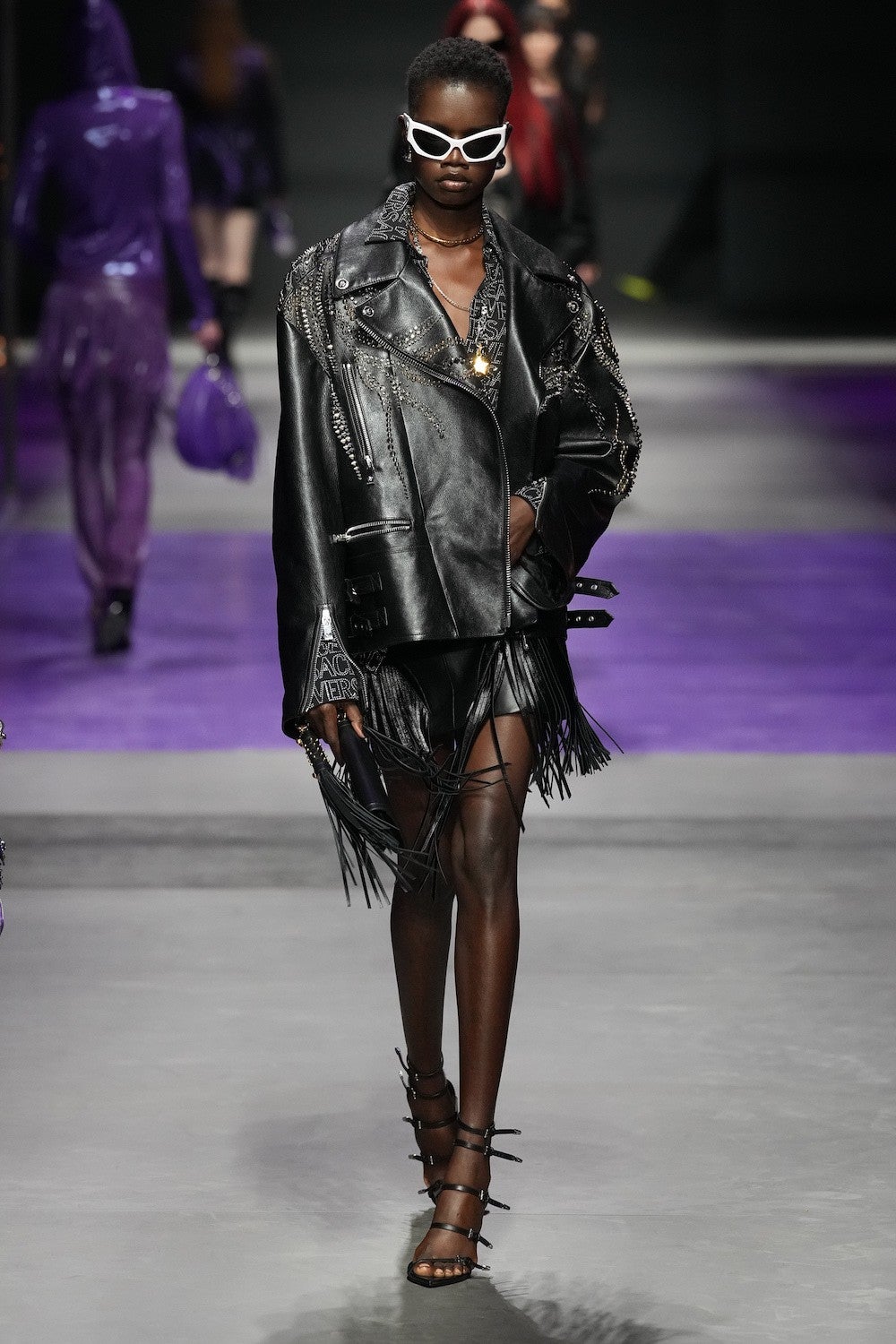 VERSACE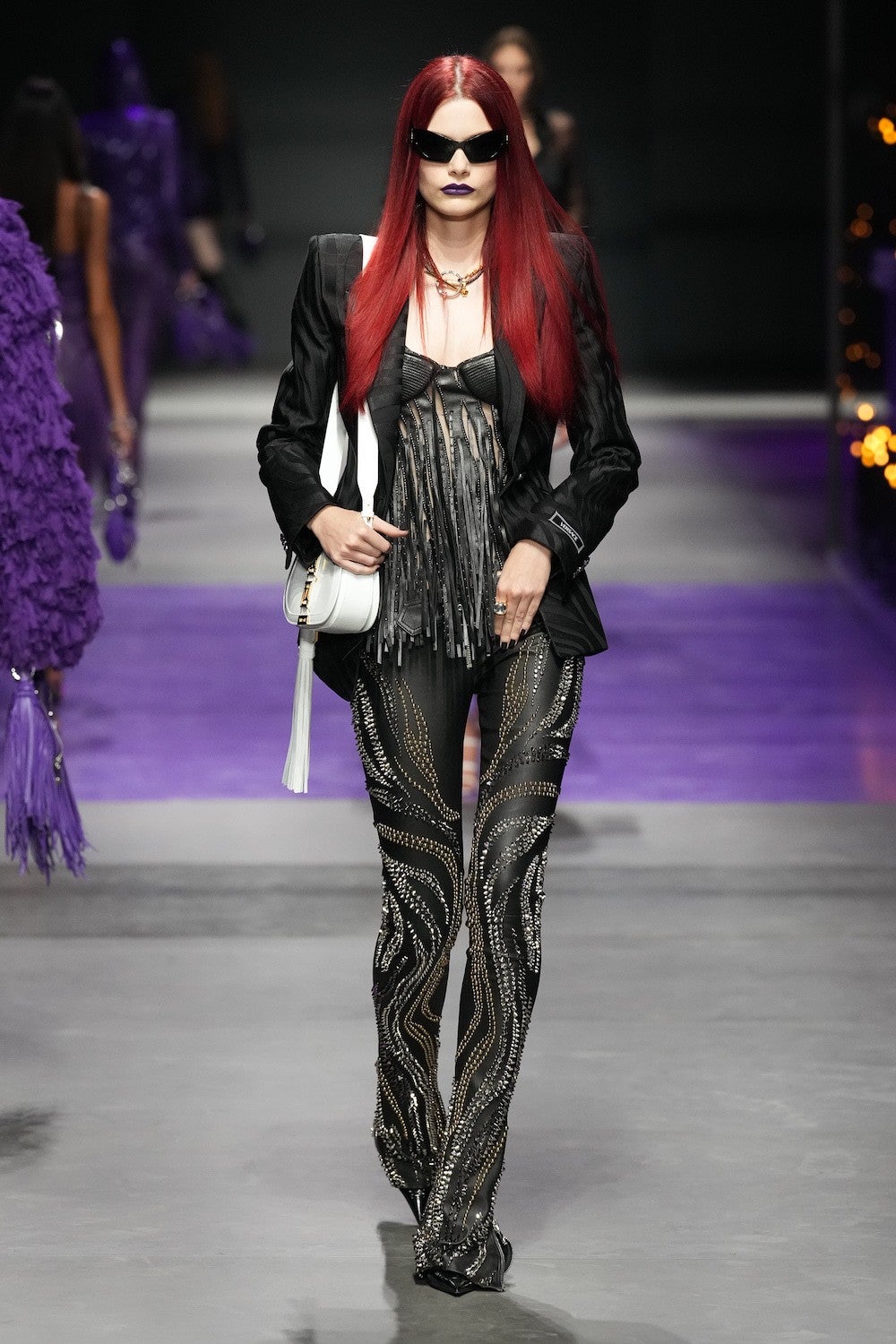 LAUNCHMETRICS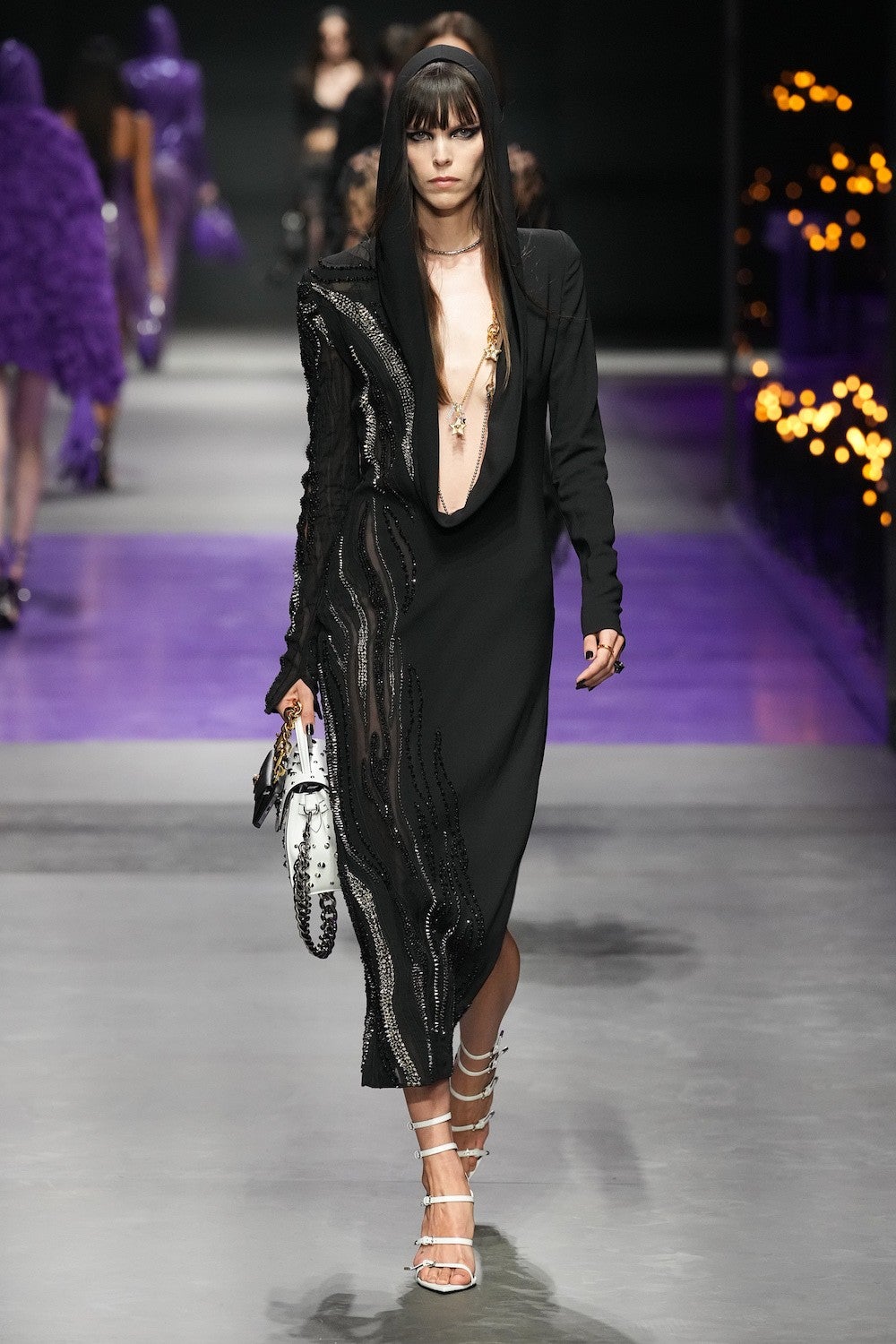 VERSACE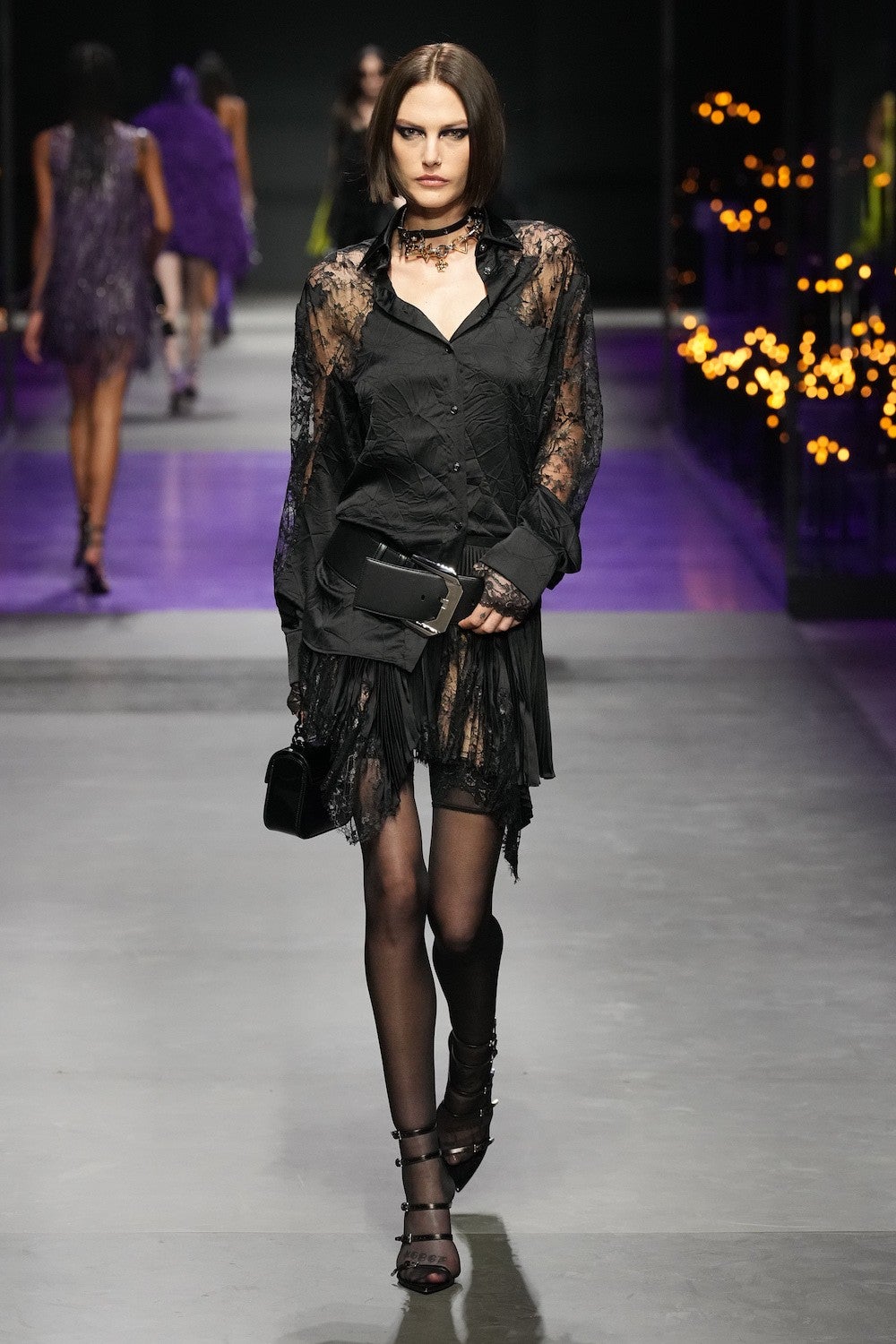 LAUNCHMETRICS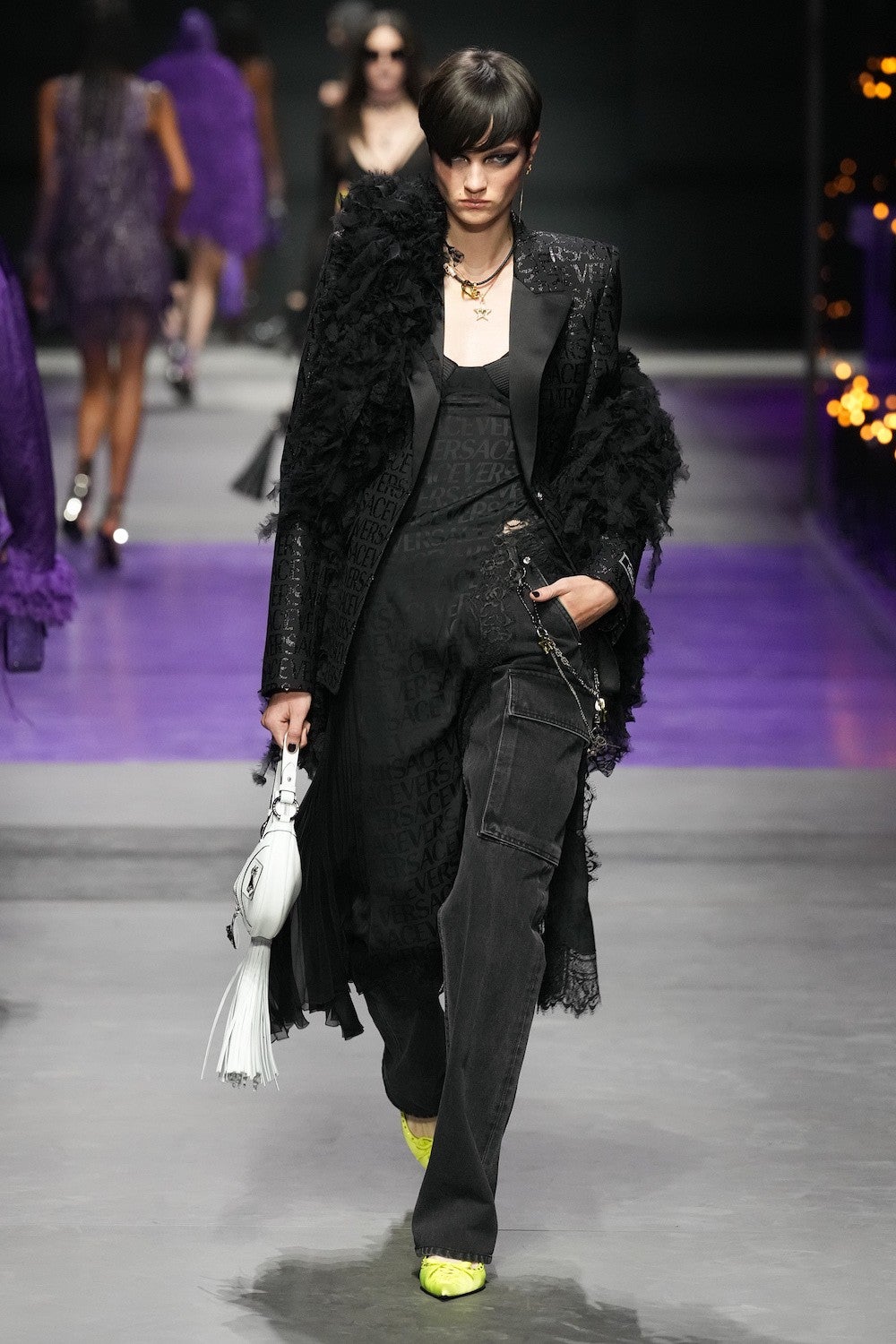 VERSACE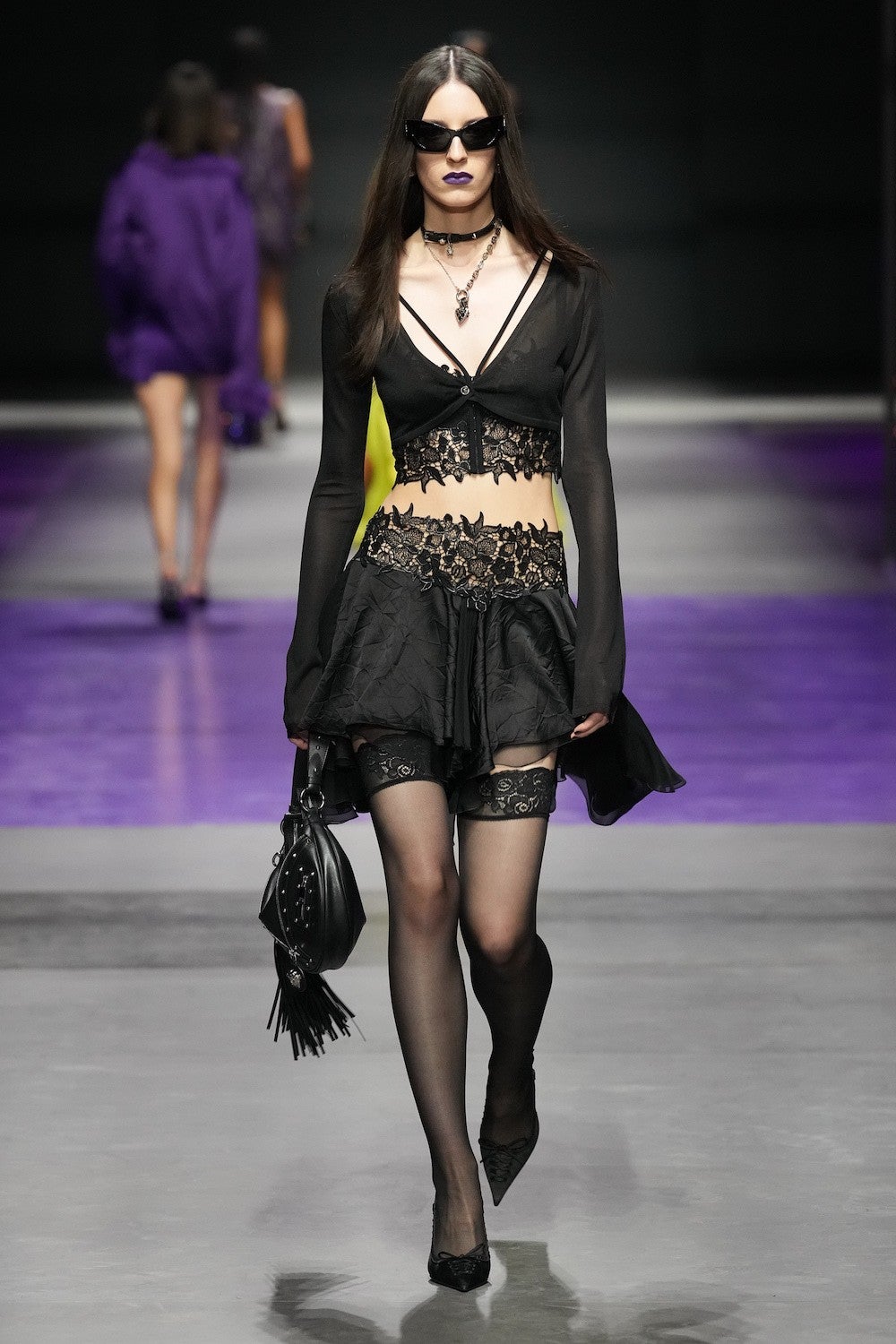 LAUNCHMETRICS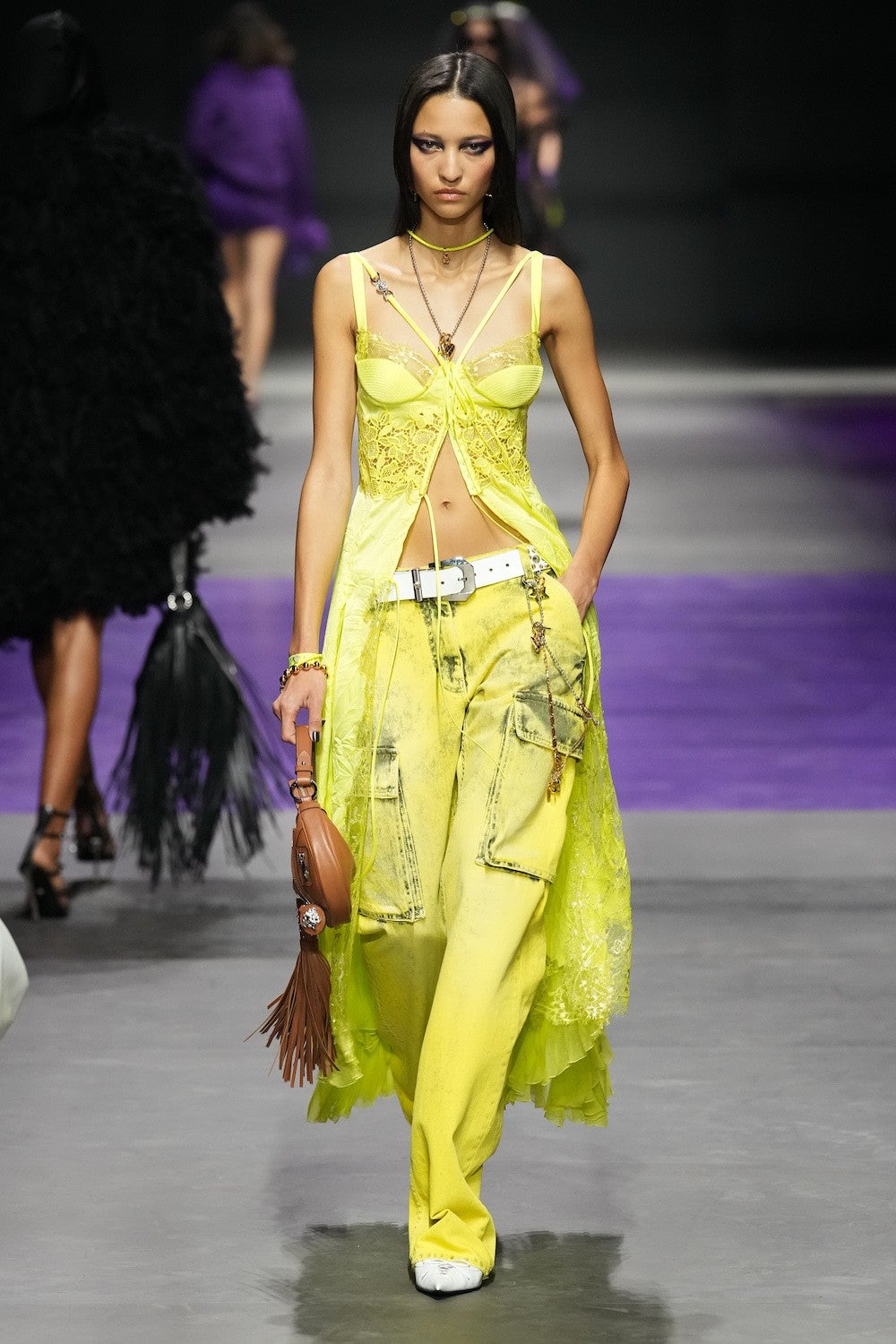 VERSACE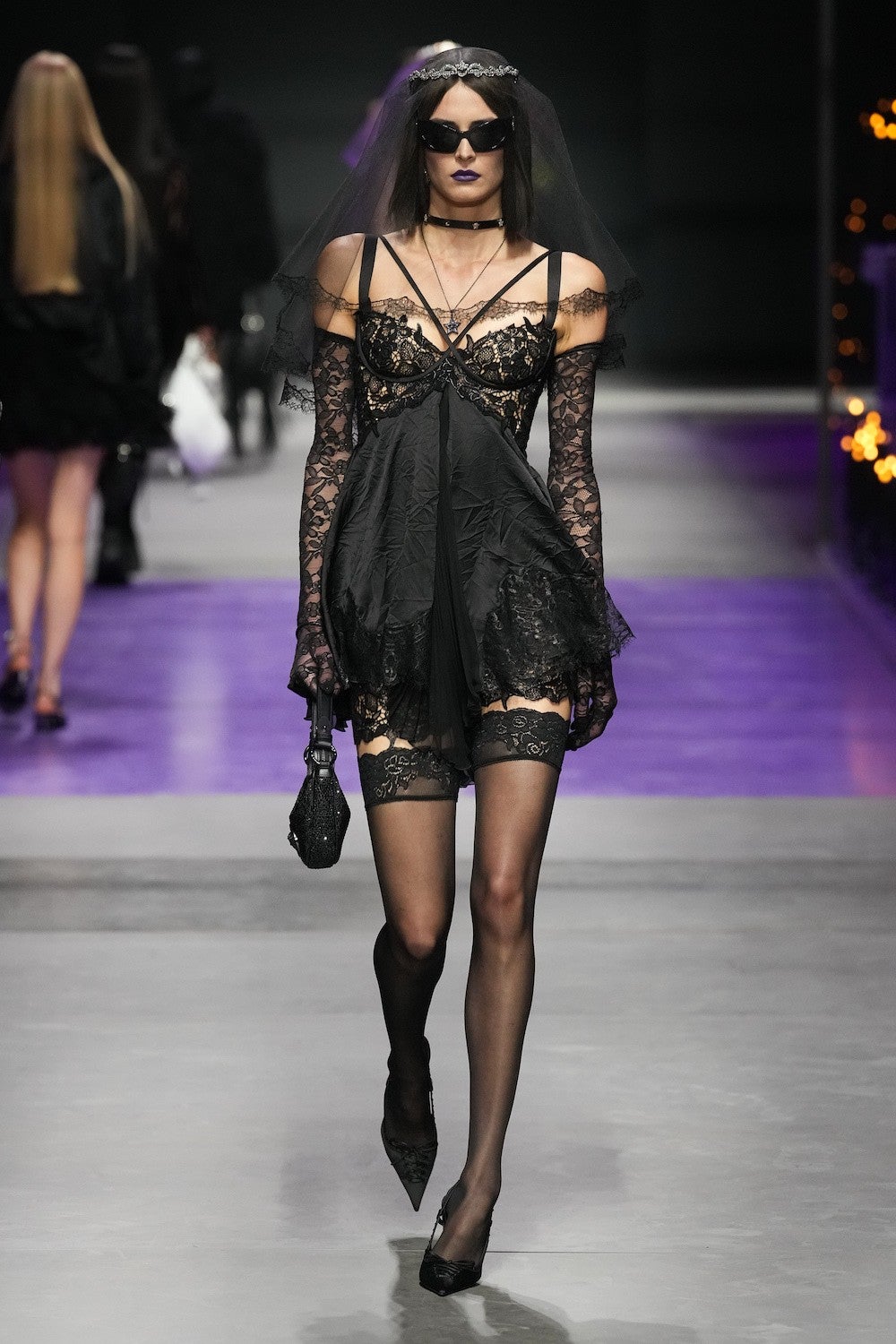 LAUNCHMETRICS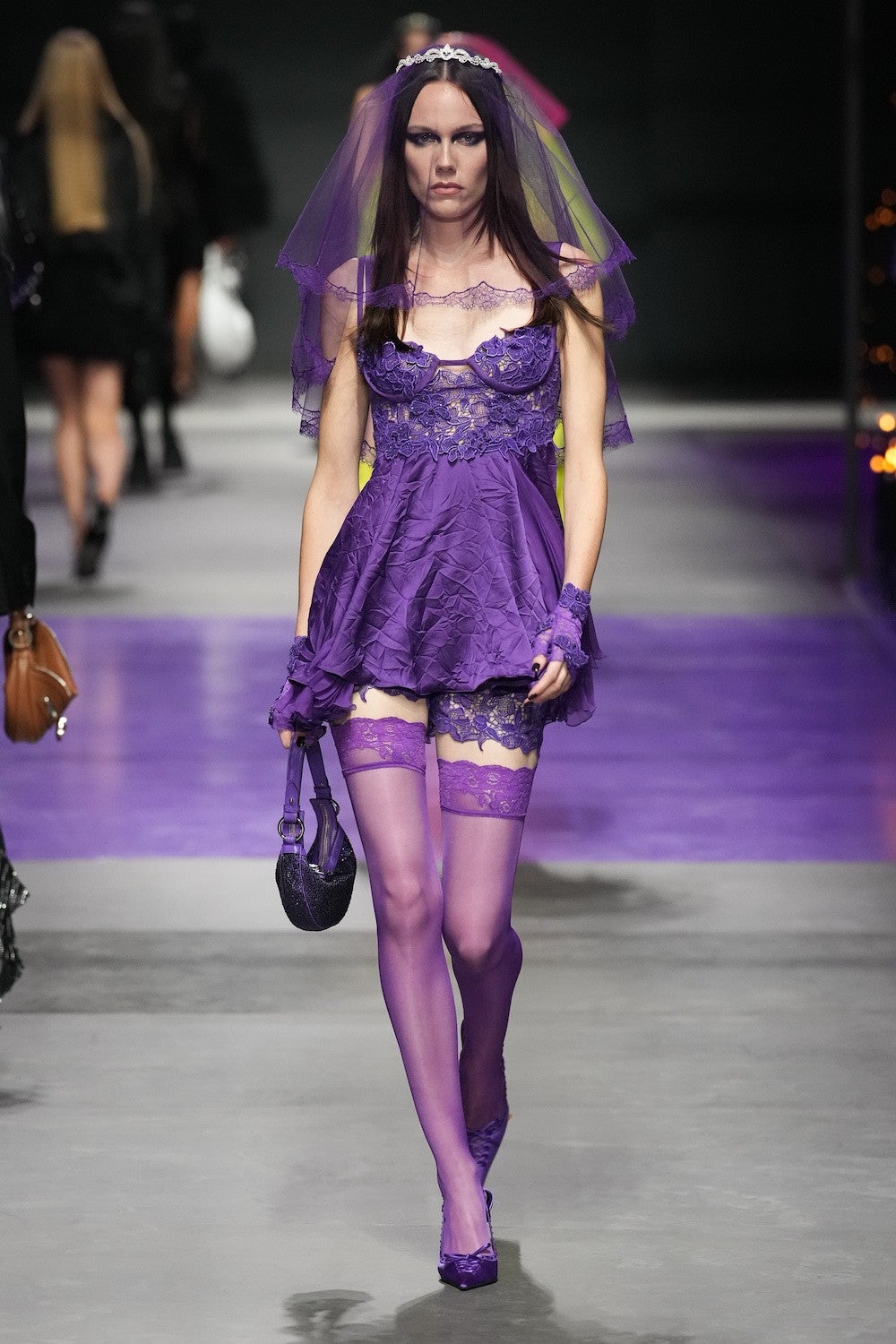 VERSACE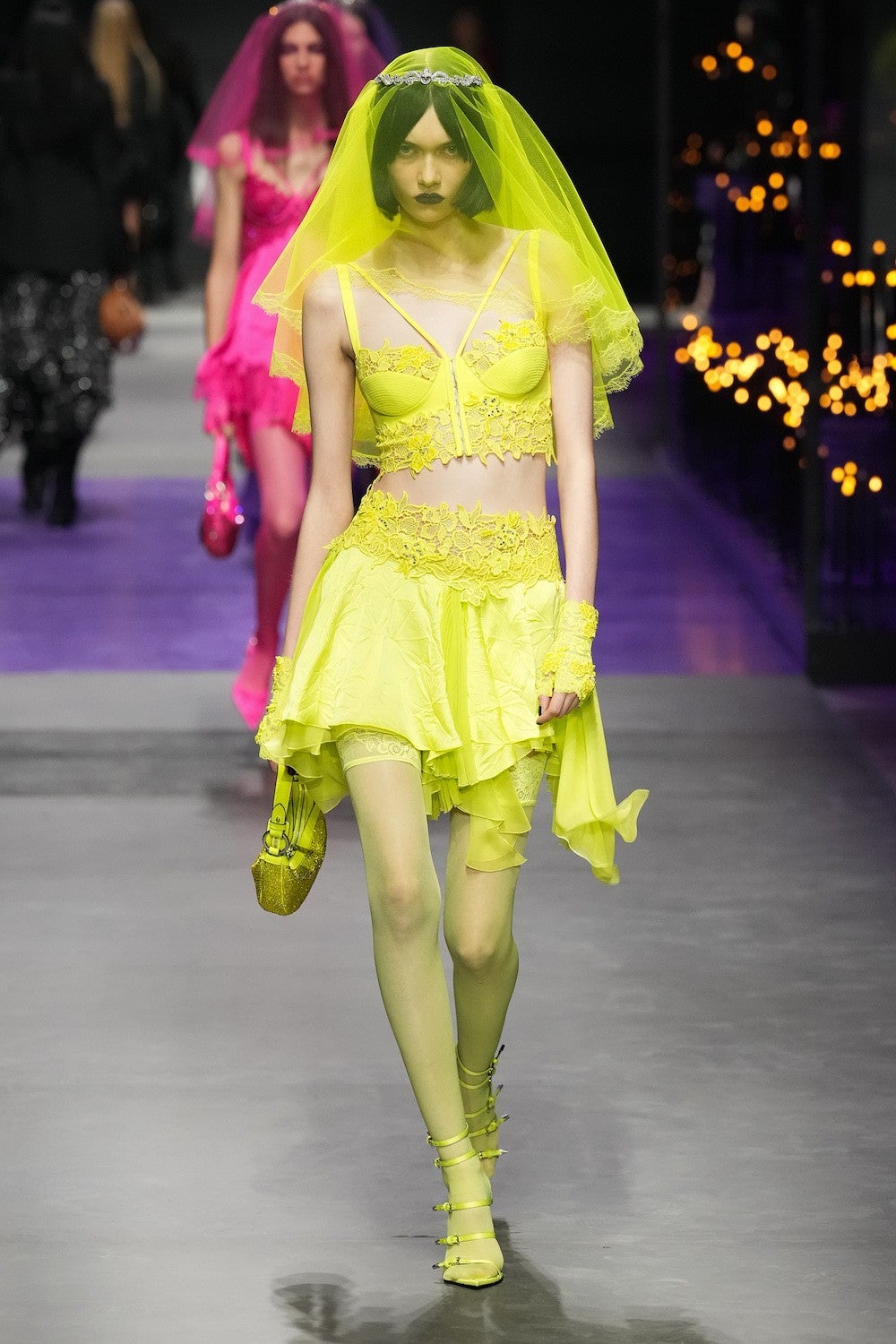 LAUNCHMETRICS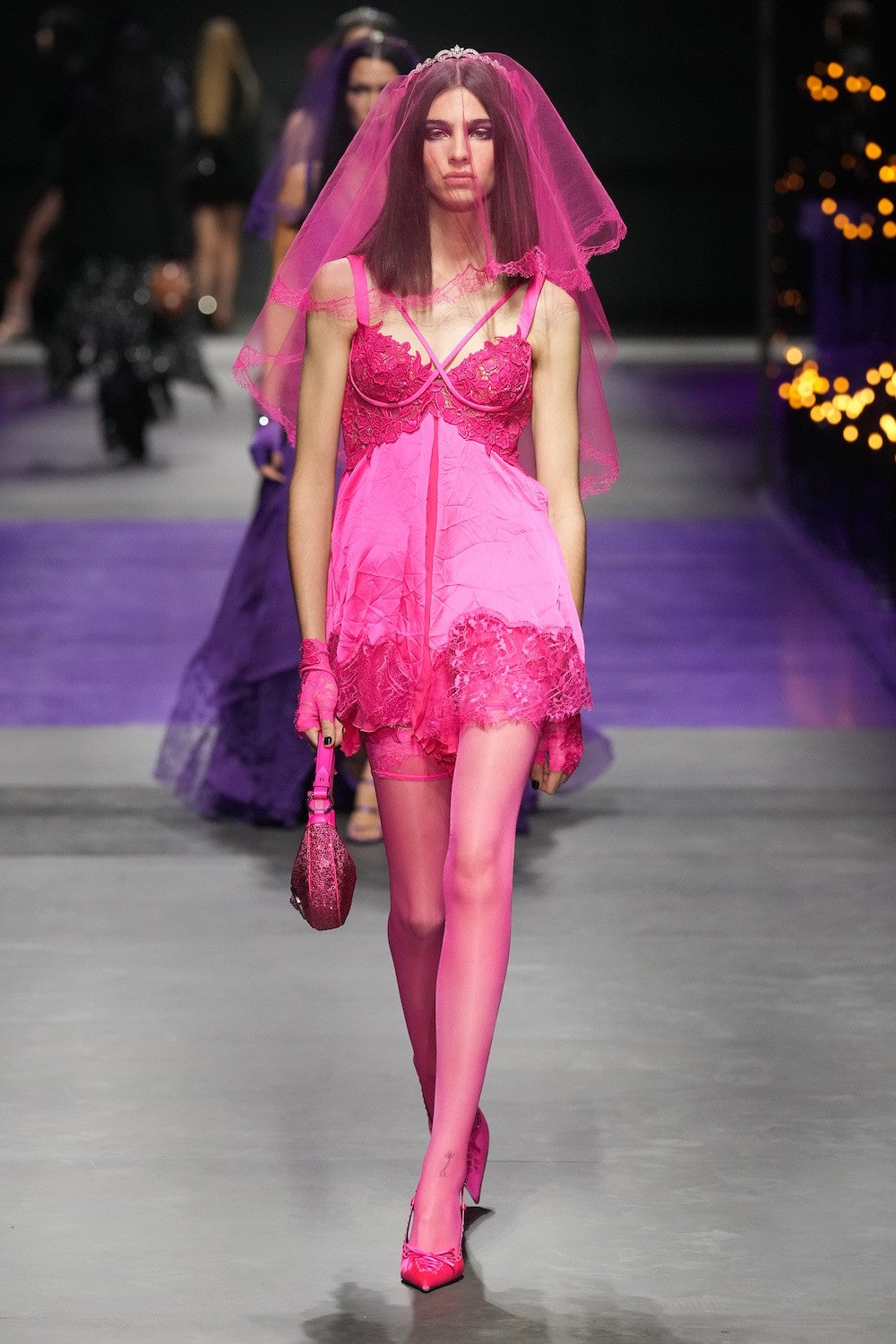 VERSACE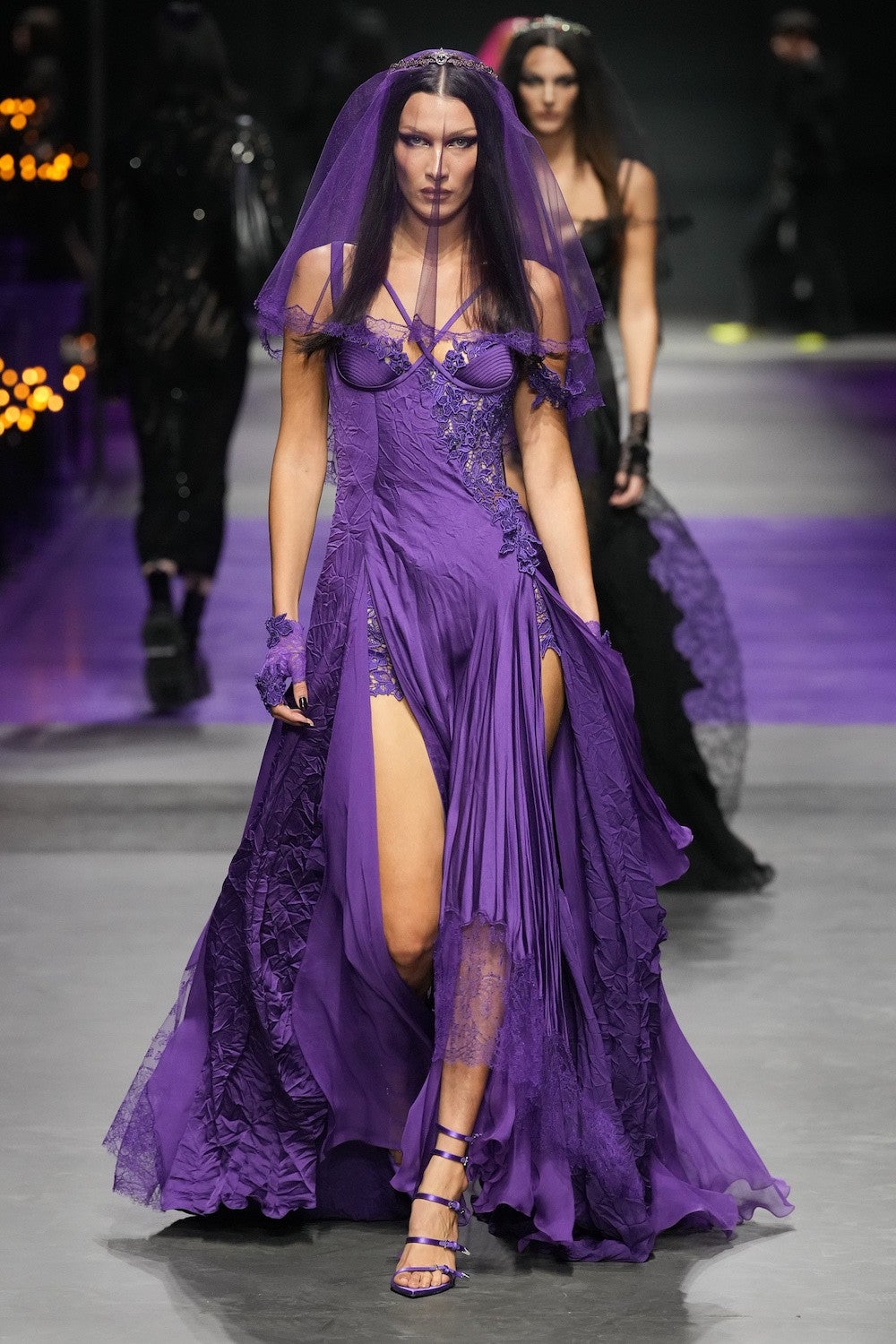 LAUNCHMETRICS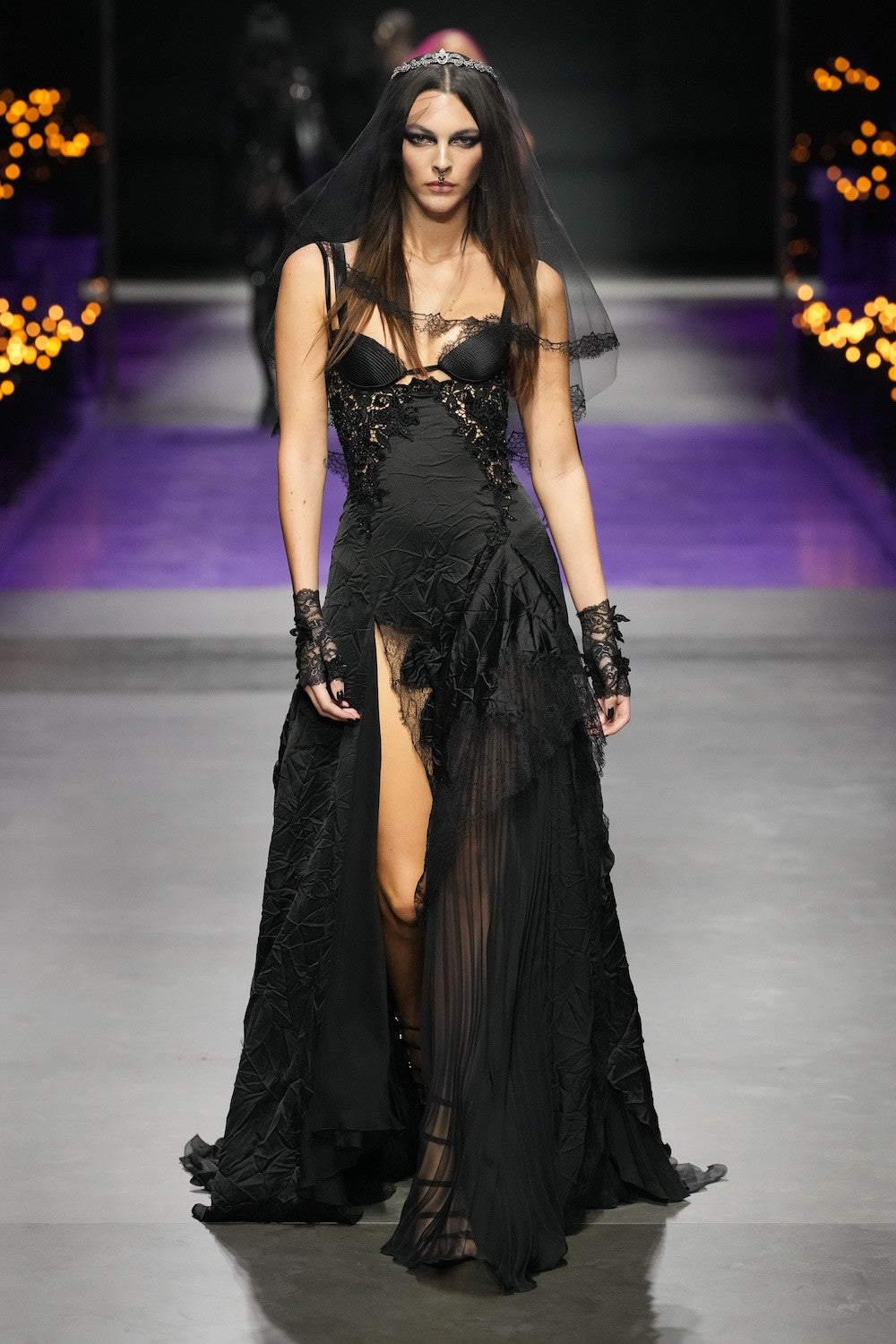 VERSACE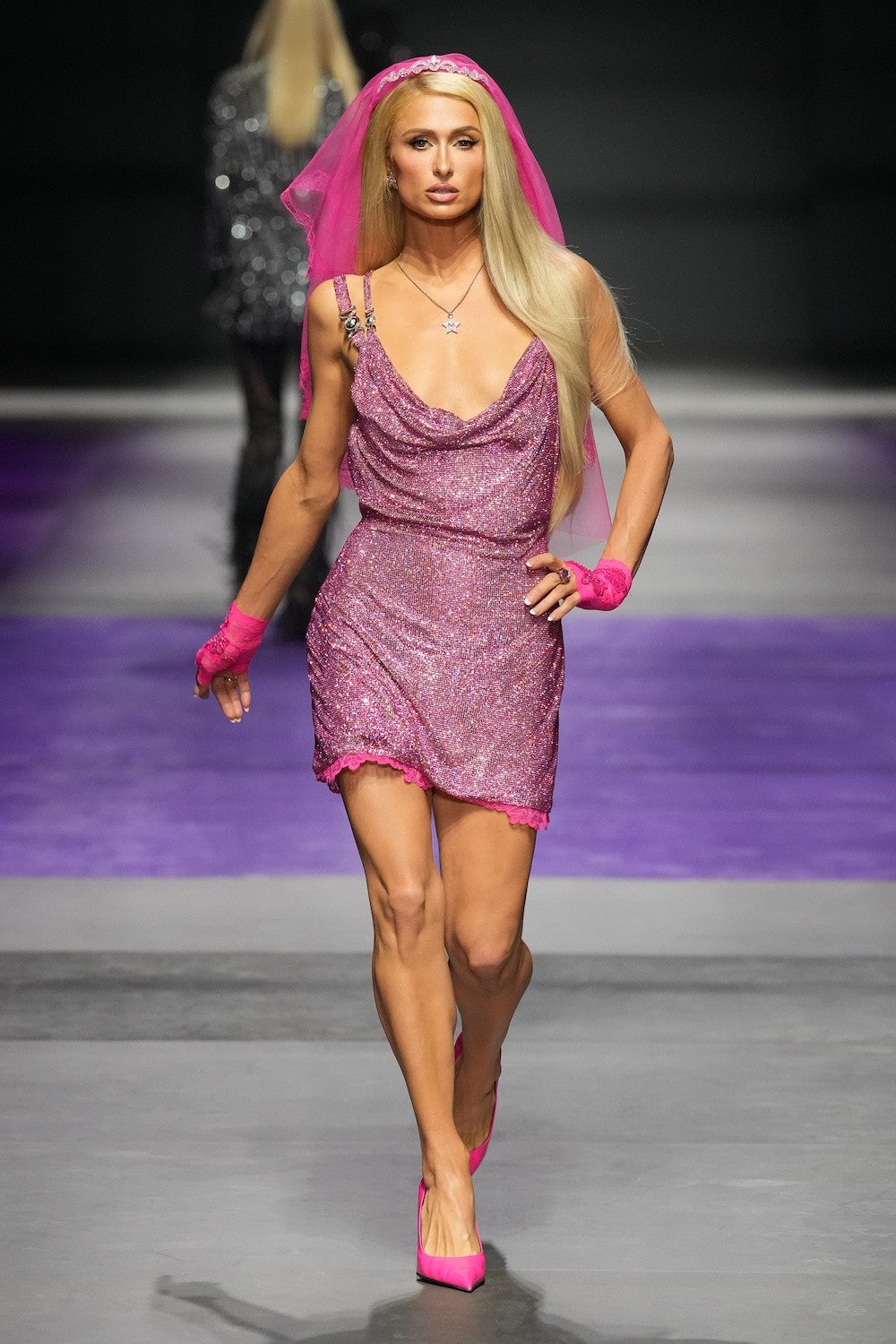 LAUNCHMETRICS
All of fashion week has become bait and fodder for social media. If it didn't happen on social, it didn't happen at all. As such, every guest is in a race to snap, record, edit, caption, and post. You need to be an octopus with eight flailing arms to effectively do it alone, or bring an entire team with you if you're an influencer or celebrity. But occasionally a show will come along that's so spectacular that you remember sharply that it's Fashion Week, and we're here worshiping at its altar. Versace always brings the spectacle, but this season the house soared to new heights.
It always starts with first impressions. The venue was magnificently soaked in royal purple light while 'Purple Rain 'by Prince blasted from the speakers. Glass encasements were erected throughout the venue. Inside one was an assembly of baroque chairs, and another held animated stained glass windows bearing Versace's Medusa emblem. The center encasement was lit with hundreds of black candles. It was religion-adjacent, but perhaps its opposite, a sexy pagan shrine to rock and glamour and the 90s.
Donatella Versace has the supers on speed dial, and she called them all in for this show (with an extra special and unexpected guest for the finale). Gigi Hadid opened, in a black hooded dress with side cut-outs, followed by Irina Shayk, Adut Akech, Precious Lee, Imaan Hammam, Vittoria Ceretti, and Emily Ratajowski. Get out your phones, because this was a Fashion Moment.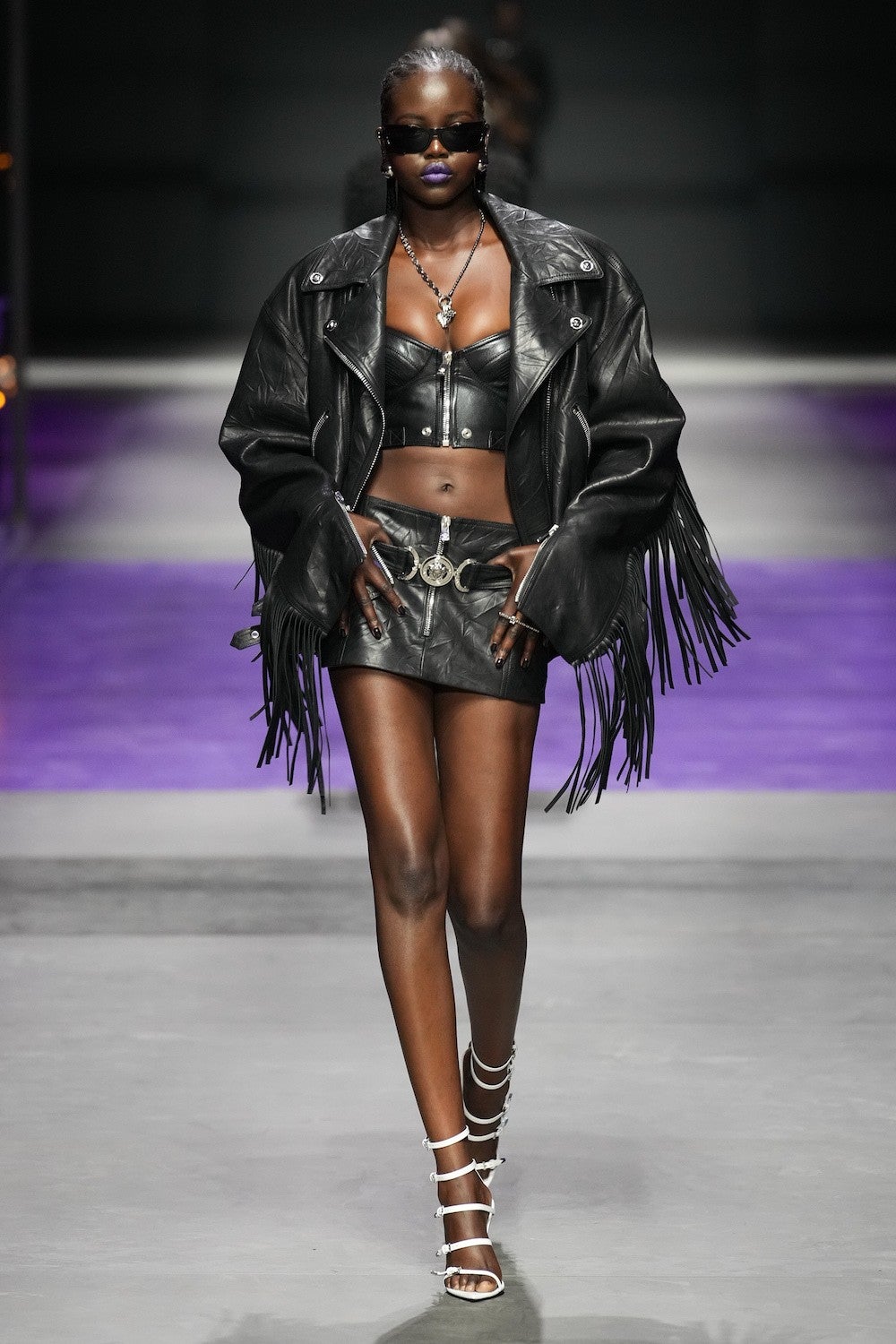 VERSACE | LAUNCHMETRICS
The collection was all about irreverence, fun, and sensuality. Pants were cut below the hip bone, and micro mini skirts were paired with Versace's signature platforms. Leopard print made its way into the collection on asymmetrical dresses worn over skinny pants, while other surfaces were decorated with crystal fringes, zippers, and tassels. Studded leathers were fantastic, as evidenced by versions worn by EmRata and Adut. I overheard someone nearby say, "they look like the girlfriends of rock stars." No, they look like rock stars themselves!
At some point, I wanted to put my phone down to start writing notes, but every look was better than the last. It was impossible to stop gaping at the gorgeous glamazons that were whizzing past. Then the finale section of colorful wedding gowns appeared, recalling Madonna in her 'Like a Virgin' days. Bella Hadid swanned down the runway at the end in a stunning royal purple version. All of the glamour seemed too good to be true, but Donatella saved the best for last. Surprise guest Paris Hilton appeared to close the show, clad in a Barbie pink glitter mini, with a hot pink veil, her signature gloves, and matching heels. She's no practiced runway queen, but she made the moment hers like only she can. Sometimes you just have to forget the madness of fashion week and revel in the pure, unadulterated drama of the moment. This show was one for the ages.