Op-Ed
Is BeReal Actually Real?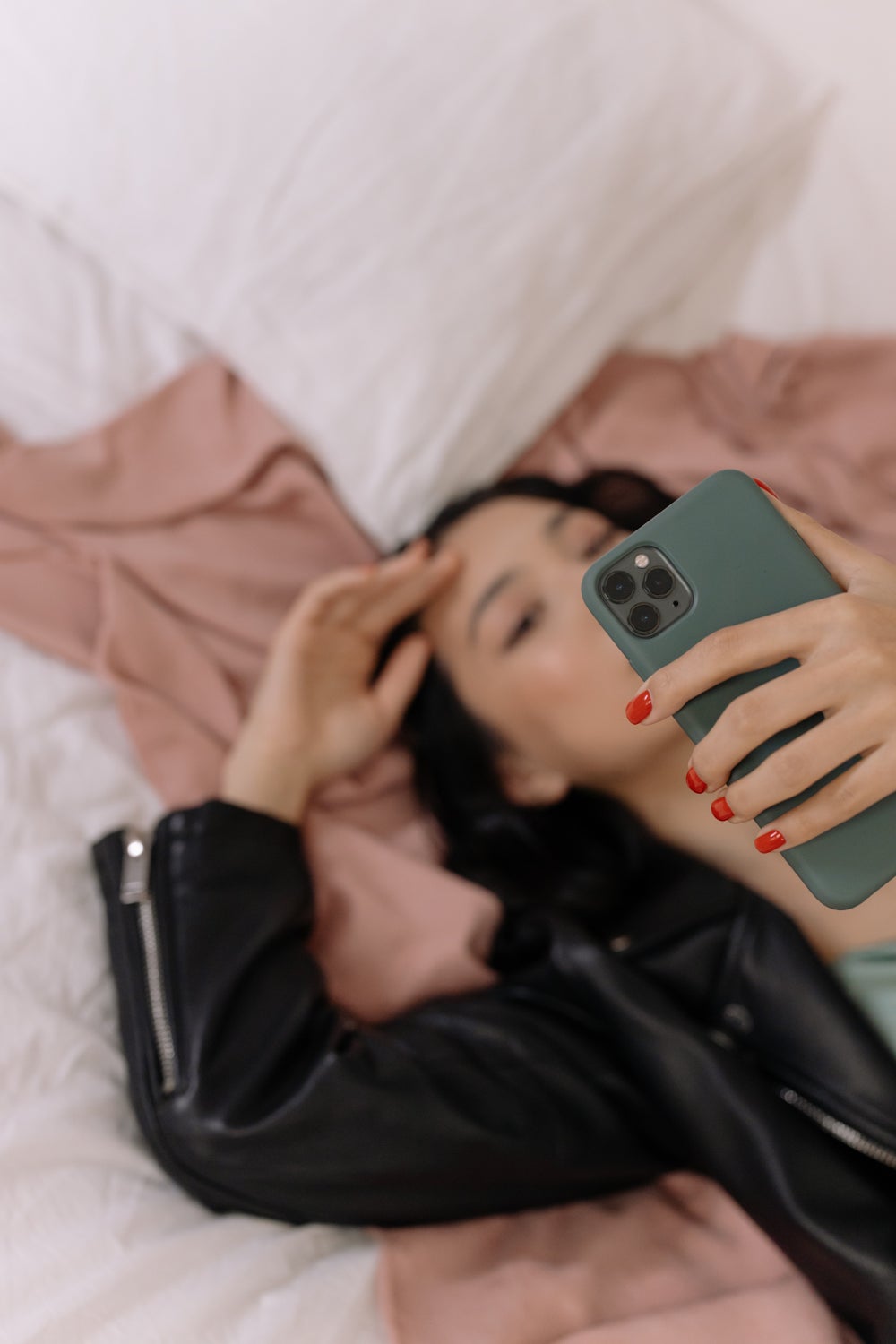 COTTONBRO STUDIO
by Jana Shakhashir
4-minute read
June 15, 2022
Is BeReal actually turning out to be as "real" as it should be?
If you're not on BeReal, you haven't been paying attention. Gen Z's new favorite social media app has officially taken over the internet, becoming the number one social app in the world — all with zero marketing spend. For those who aren't familiar, (ahem, Boomers), BeReal is an alternative social media app that offers a more authentic glimpse into people's daily lives as opposed to other platforms where content is manicured and curated.
Users receive one daily notification which prompts them to post a photo of themselves and their surroundings within two minutes of receiving it. Additionally, they can't see what their friends have posted until they've posted their own for that day. The notification arrives at a different time each day, so users can't anticipate when it will come and pre-plan or stage what they'll be doing. The app captures a photo from their phone's front and back cameras simultaneously, giving a complete image of what they are up to, no matter how mundane or exciting, with no edits or filters. It's that simple.
The app is being celebrated as the "anti-Instagram" and the antithesis of the highly curated content that negatively impacts our mental health. Its description on the App Store literally reads "BeReal won't make you famous. If you want to become an influencer, you can stay on TikTok and Instagram." It was designed to be the exact opposite of what makes other platforms toxic.
Like many theories, it seems like a great idea. But in reality, is it actually better for our mental health? For one thing, FOMO is still a huge problem on BeReal. Whether you're seeing people at social gatherings you weren't invited to, or doing fun group activities in the middle of the work week, you start to feel like — for lack of a better word — a loser when you're posting a BeReal of yourself watching tonight's episode of Love Island, alone.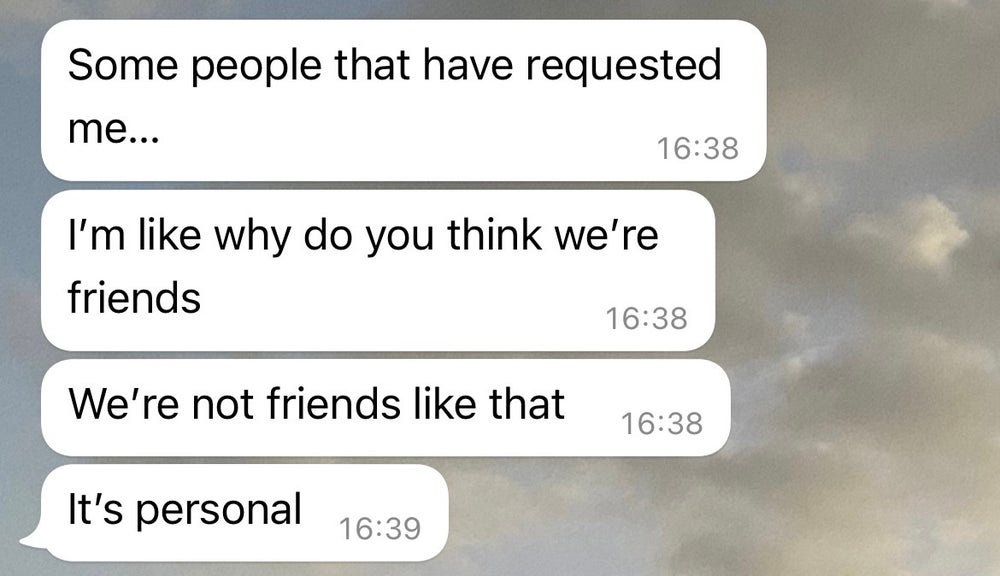 JANA SHAKHASHIR
There's also the question of who you add as a friend on the app. I remember a WhatsApp conversation with a friend who was mocking someone they aren't close with for adding them on BeReal because it's 'intimate' and 'personal'. See the screenshot below.
Does this mean that not everyone is entitled to seeing your authentic self? Should we only be adding the people who are closest to us as friends, or include strangers and acquaintances like other social media apps? Doesn't that defeat the whole purpose of this app if you're only letting your best friends see the 'real' you, while keeping everyone else under the impression that you live the life you show on Instagram?
Of course, the biggest problem is the loophole that dismantles the entire principle of the app. You can actually ignore the notification and opt to post a late BeReal whenever you want. It will just tell your friends that you "posted late." Unfortunately, this is what is exactly what opens the doors for 'fake' content.
I remember getting the ⚠️It's time to BeReal!⚠️ notification as my Uber was on the way to pick me up for a group dinner. "Why couldn't it get here in ten minutes when I was at dinner?" I thought. I posted my BeReal with the caption "My ride's on the way." Heaven forbid people think I was sitting at home on a Friday night. To my surprise, when I arrived, the first thing my friend did was pull out her phone and post a late BeReal of us at the restaurant.
Could this app just be a continuation of how casual Instagram is anything but casual? Whether you wait to be somewhere cool before posting your late BeReal, or something as simple as moving to better lighting or changing what's on your laptop screen, is anyone actually being "real" on this app?
So, basically, we've managed to corrupt the app that's supposed to be the most authentic app out there, and it begs the question: will it ever be possible to be our authentic selves on the internet?