SF Exclusive
Karl Lagerfeld on Visions, Aspirations, and Childhood Convictions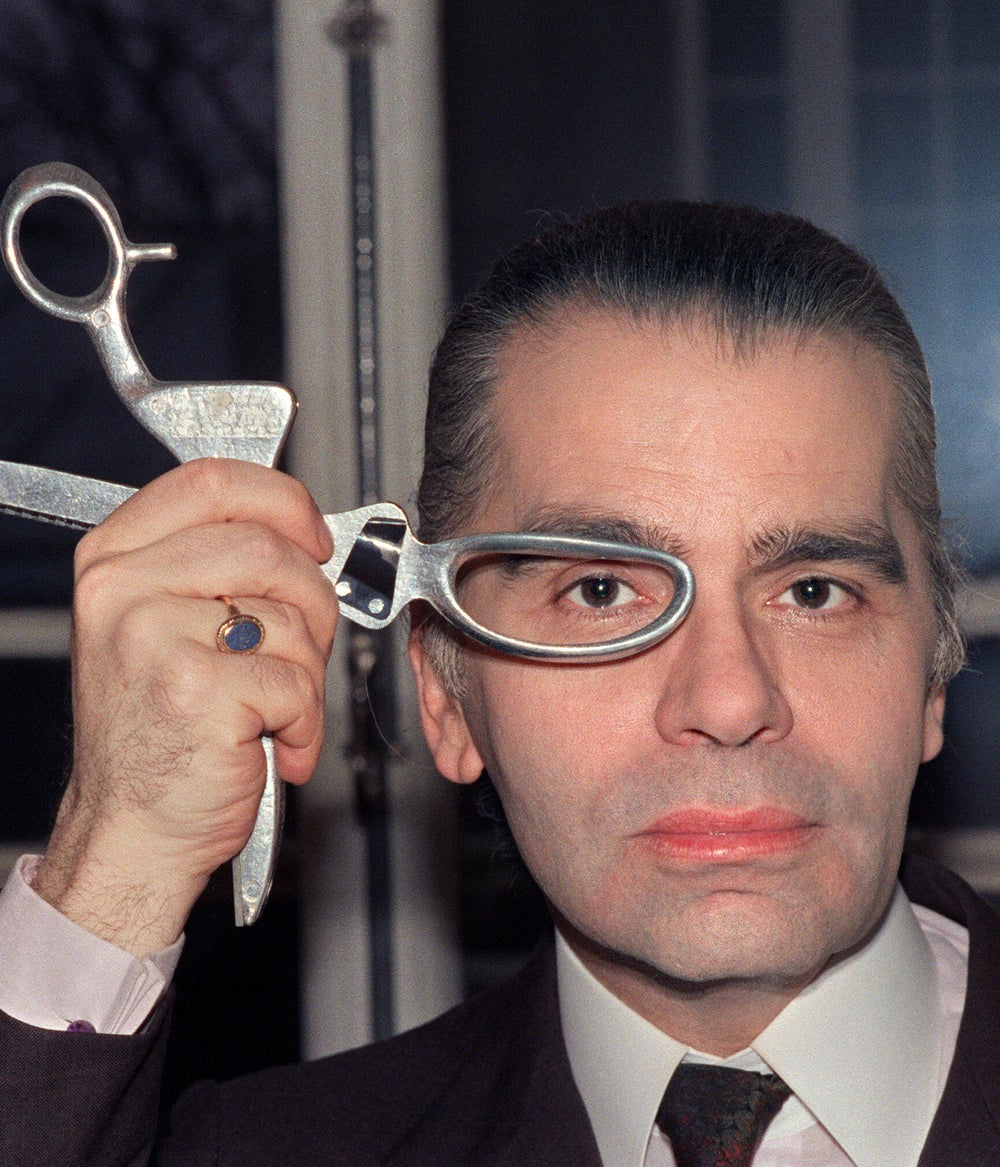 PIERRE GUILLAUD/AFP
by Savoir Flair
8-minute read
February 10, 2011
Savoir Flair in conversation with the man, the myth, the legend.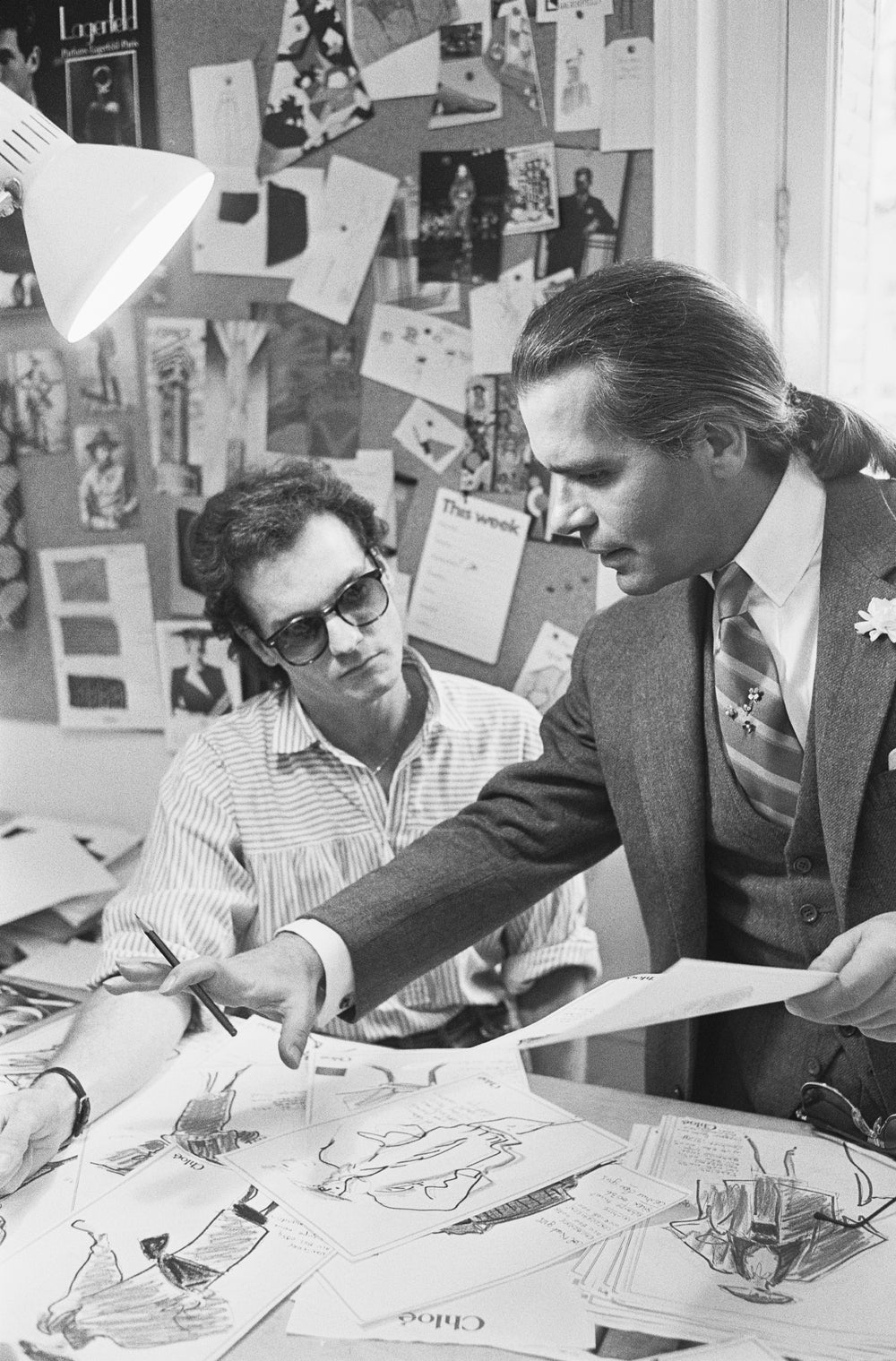 PIERRE VAUTHEY/SYGMA
In a world perpetually captivated by change, the essence of Karl Lagerfeld remains an unwavering constant. A titan in the fashion industry, he radiates a charisma that is at once enthralling and enigmatic.
A connoisseur of solitude, Lagerfeld finds the commotion surrounding New Year's Eve nothing short of abhorrent. In a career spanning decades, he consistently defies not just the norms of fashion but also the expectations society often imposes. Lagerfeld talks openly about his tireless work ethic, the nuanced relationship with his muse, and his aversion to the digital universe. For a man who was so inimitably part of the fabric of the fashion world, his words paint the portrait of someone who is, surprisingly, an outlier.
In this revelatory interview that delves into Lagerfeld's philosophies on life, love, and labor, find yourself reacquainted with Lagerfeld — at his most transparent yet enigmatic. Unapologetically aloof about public opinion (yet deeply introspective), he is a living paradox, effortlessly balancing a career built on creating iconic, unforgettable moments with a personal philosophy founded on the transient and ephemeral. He is both a man of the moment and a man beyond it.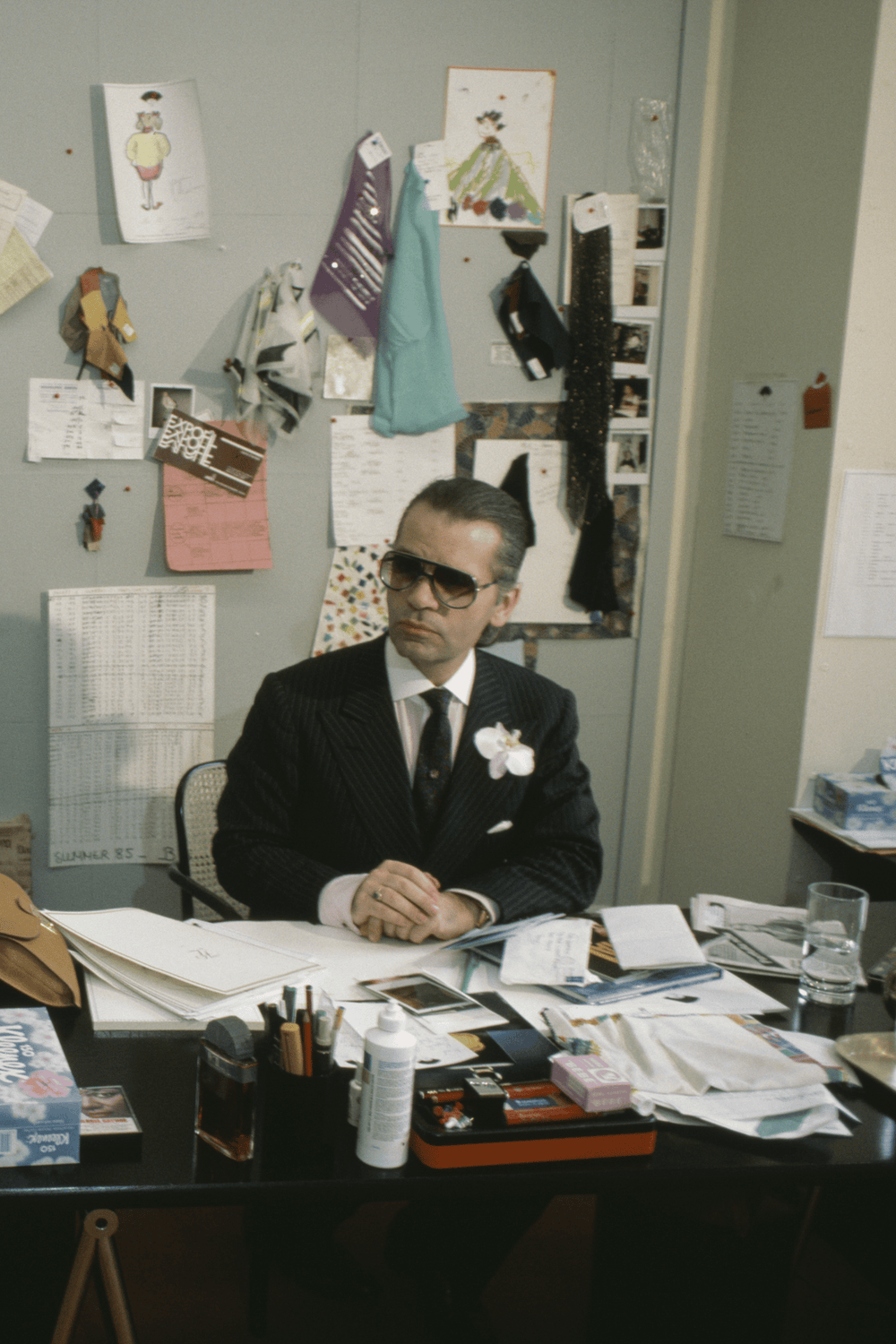 JÜRGEN SCHADEBERG
AS A KID, I was convinced that I was going to be a LEGEND.
Mr. Lagerfeld, you do not smoke, you do not drink, and you hardly eat. New Year's Eve is probably not a highlight in the year for you.

I hate New Year's Eve! I think it's terrible. I never go out on the 31st of December. I used to, but most people I know go on vacation – some place hot, some place snowy or whatever.
Will you be feeling lonely?
I love being alone. That is a luxury, if you ask me. This year it's particularly easy: New Year's Eve is on the weekend. That does not cripple the week with a holiday. Except, it's a busy period of time for me. The first part of the prêt-à-porter season. And I also need time to prepare for haute couture.
Have you always been independent of other people's opinions?
I used to be more dependent earlier than I am now. Over time, I have developed a certain sense of indifference with the world, which makes life pretty enjoyable actually.
So you have a well-balanced world of emotions within you.
You might call it that… I do not analyze myself. I take things as they come.
The world, on the other hand, seems to be very interested in you.
Yes, I cannot roam the streets anywhere.
You are very successful with presenting yourself as a brand.
I did not do that on purpose. What's so special about me? Well, right, the white hair and I also realize myself: I am the first person you will recognize on a photo of twenty people. But I feel very normal. It's just that other people see me differently.
You somehow seem a lot more disciplined than most people.
I do not have something like self-discipline Discipline means having to force yourself. I do not force myself.
Did you have a vision of the Lagerfeld that you wanted to be when you were a young person?
As a kid, I was convinced that I was going to be a legend.
What made you think that?
I had probably read too many fairy tales. I became more subtle afterwards.
Well, you were right somehow. Was all of this planned strategically?
When I was younger I spent a lot of time dancing the nights through. The world of fashion was different at the time, it was not foreseeable that designers might get a chance to take matters in their own hands. There are people for whom everything goes wrong. And then there are people for whom coincidence arranges things perfectly. I was lucky.
Could you have made the career that you made, if you had had a partner and children?
Everything would have gone wrong then. In my job and in what I want to do, you must not have a family.
But everybody's aiming for work-life balance. Is that really your message for young talented people?
It depends on what they want to do. If you believe that your personal life is more important, please, suit yourself. But don't moan afterwards. You are not given anything for free.
Have you lived up to your own expectations?
The secret is that I am never satisfied with myself. I feel lazy, I could be doing more, I could have made more of myself. Personally, I do not have the feeling that I am a serious person. I even know that I am not.
Why do you not use the Internet?
I also hardly watch the television. I love newspapers, I love paper. I have been given golden iPhones and golden computers, but I can see in my employees – they can't memorize telephone numbers. I do not want to call that Alzheimer's, but their memory… there's not so much going on anymore. It's like with goldfish. Three seconds and then everything is forgotten.
Allegedly, your vision of humbleness is a life at the hotel.
Yes, that would be a dream of mine. Because, basically: do I need so many houses, such a large staff, so many books?
Which of your houses in Europe and America do you really use?
All of them! Even though I hardly ever go to America.
Do you know personalities that you consider incorruptible?
Yes, absolutely.
Are they decision makers?
Not necessarily.
You are wearing the title of Commander of the French Foreign Legion on your jacket lapel.
I was told that that is compulsory. Always. You cannot turn that down; the President himself awards it.
Aren't you happy about the honor?
I find it abstract. Only a few Germans have received the medal. The pope, I believe. It's ridiculous in my case. I have always worked for my own sake. It is just that many people live off my egotism. My mother always used to say: "At least it proves you not to be a snob, otherwise you wouldn't be doing your job."
What could make you so happy that you jump off your chair?
Things going exactly the way I have planned.
When was the last time that happened?
The last time! There is never a last time! I hate that term! Ask for the next time: let it be the next dumb collection I am doing. Even if I am a little messy, if I may say that about myself, I like that everything is just the way I had planned it. "The general opinion of a single person," to quote my mother again.
You quote your mother exceptionally often. She must have been very critical with you. She threw away your diaries when you were young. And she often made you feel like you were talking rubbish.
Yes, and she was right.
Others would have spent years on the couch to work out the relationship.
Do you know the story with the teacher?
Who argued about your long hair?
My mother stepped up to him, threw his tie in his face and snarled: "Why? Are you still a Nazi?" I'll never forget that. You cannot explain how she said those things: the sauciness, the eloquence, I loved that. She always stepped up for me.
How would you have turned out with a less energetic mother?
Probably not at all. And probably she knew very well to whom she did that. She knew that I was pretty strong and she wanted to make me even stronger. My sister was not equipped to make it through that. It was a lot harder for her; things like these can create complexes.
You do not tend to tearful and sentimental behavior.
No. I hate fake sentimentality.
Is there something, anything, that makes you sensitive?
Yes, but I do not talk about it. There are certain things that must never be articulated, because otherwise they would lose their authenticity. It becomes useless talk and chatter then. There is this beautiful quote: "If you want to cry, look elsewhere, because we have no emotions to share." You don't (and shouldn't) share your feelings with everybody. A sense of shame in terms of feelings is much more important than in terms of the body.