Paris Fashion Week
The Delicate Artistry of Loewe Fall/Winter 2023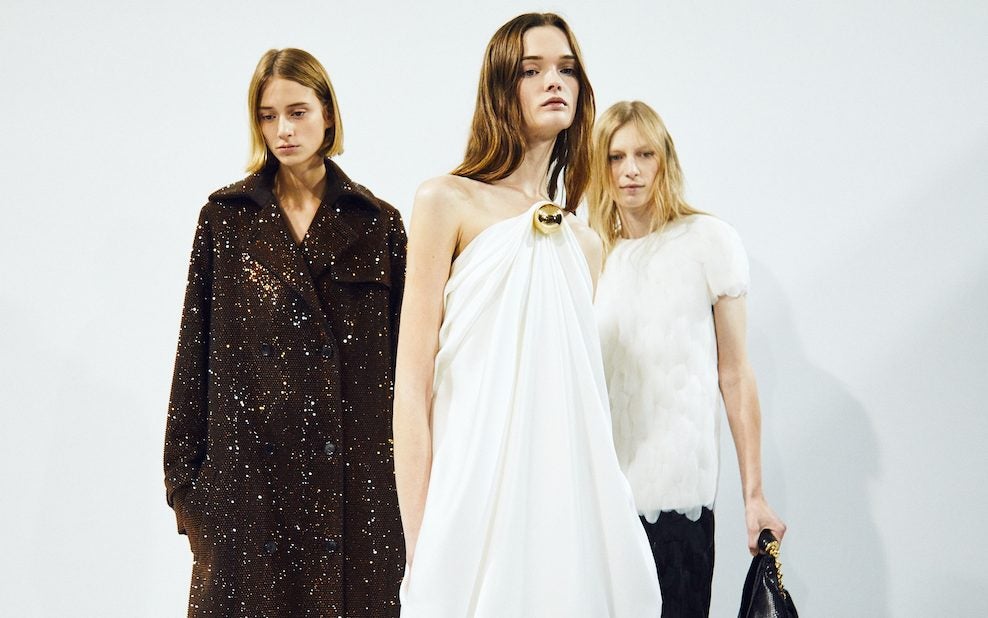 LOEWE
by Grace Gordon
3-minute read
March 4, 2023
Loewe Fall/Winter 2023 scaled back some of its previous ideas but still found plenty of room to plan within a more minimalist framework.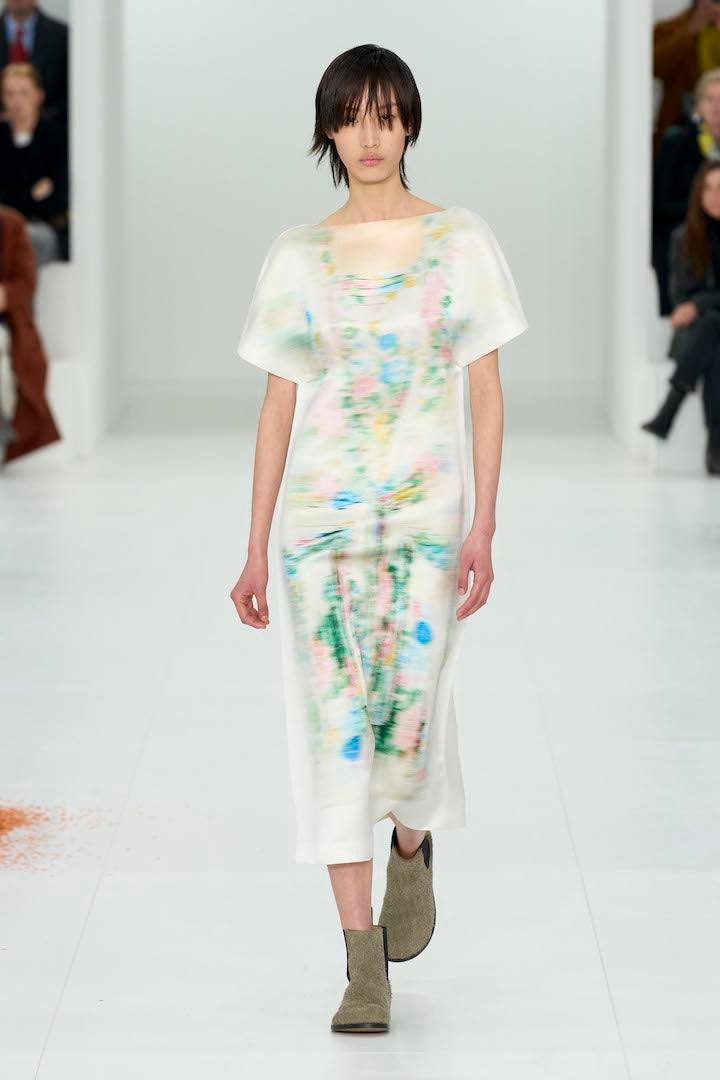 look 1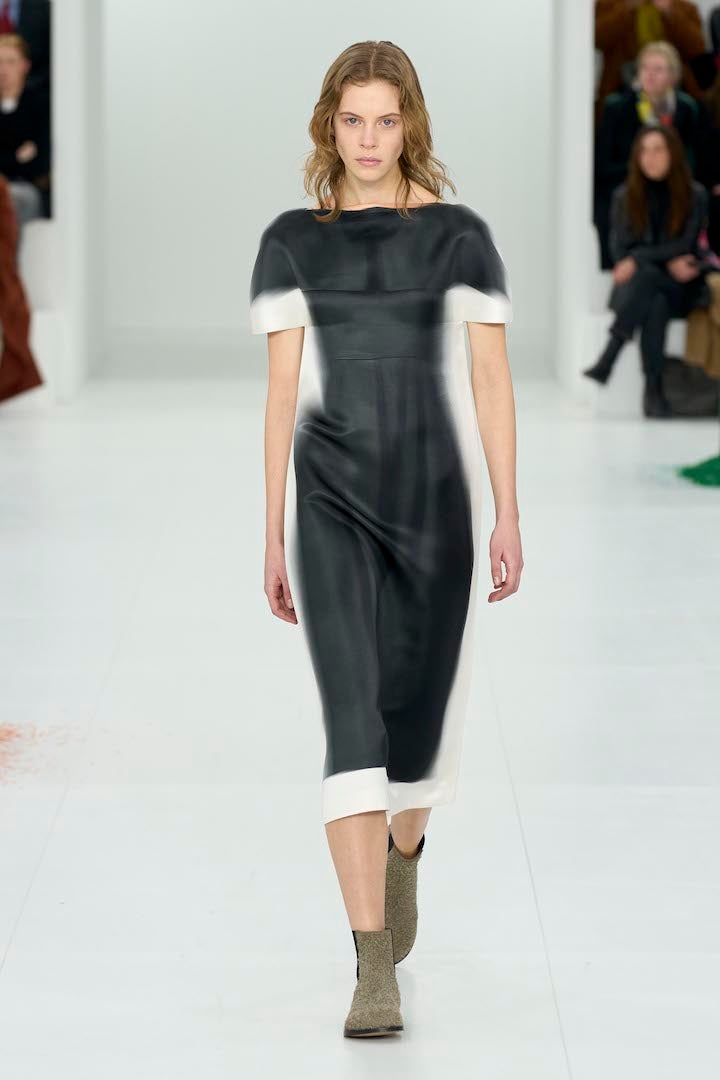 look 2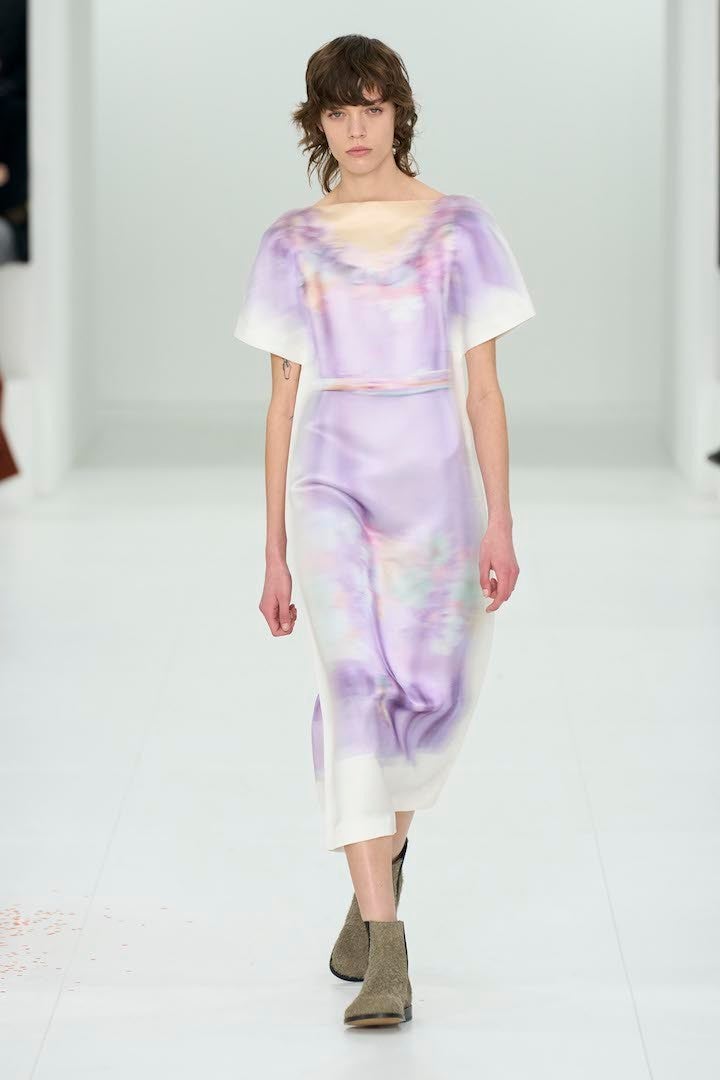 look 3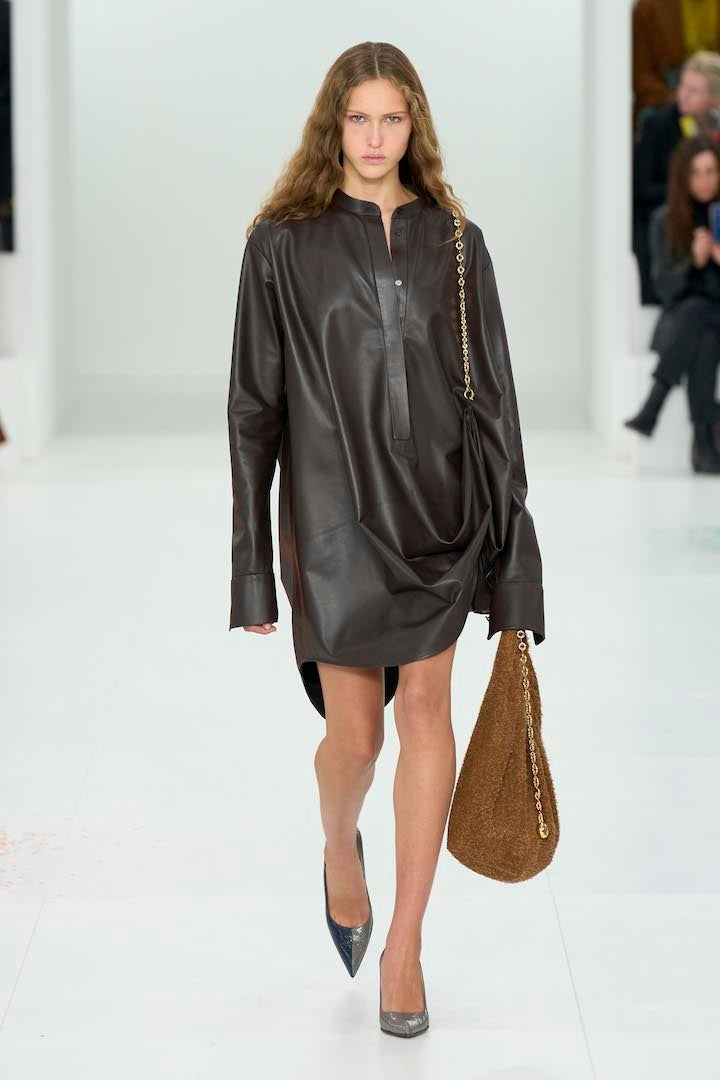 look 4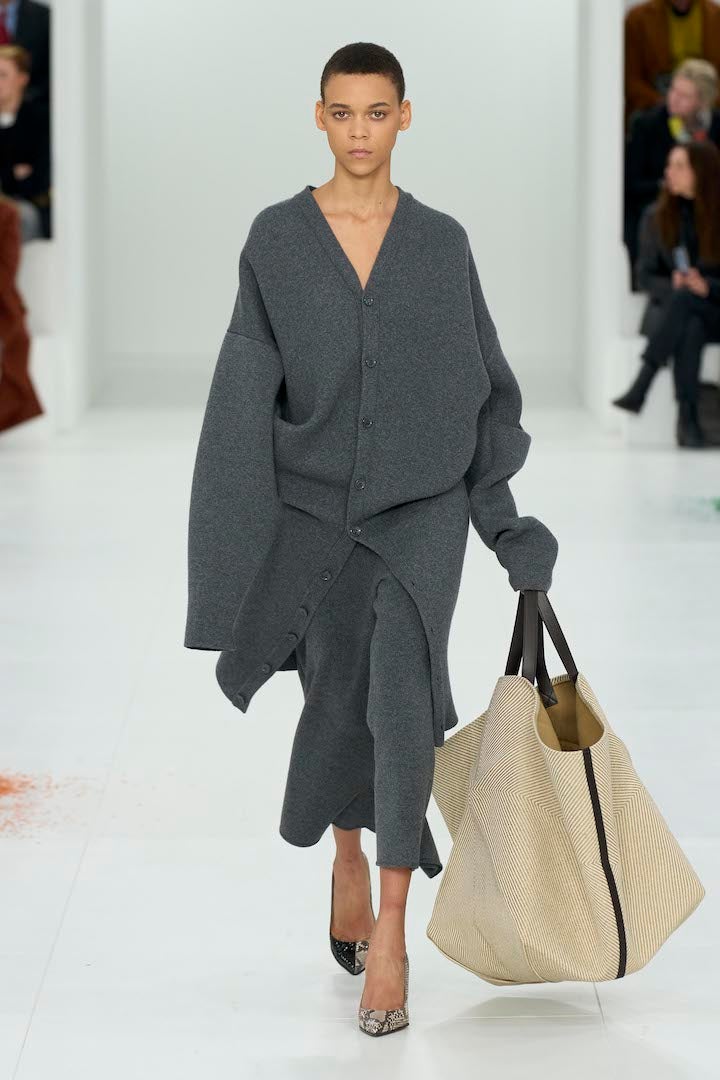 look 5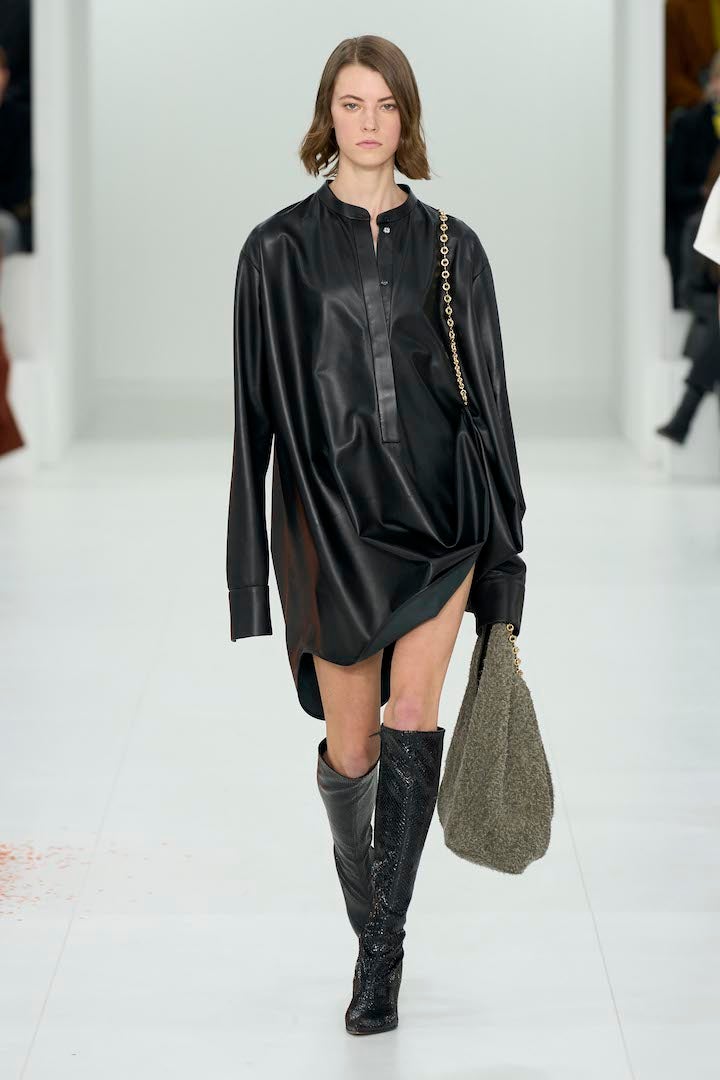 look 6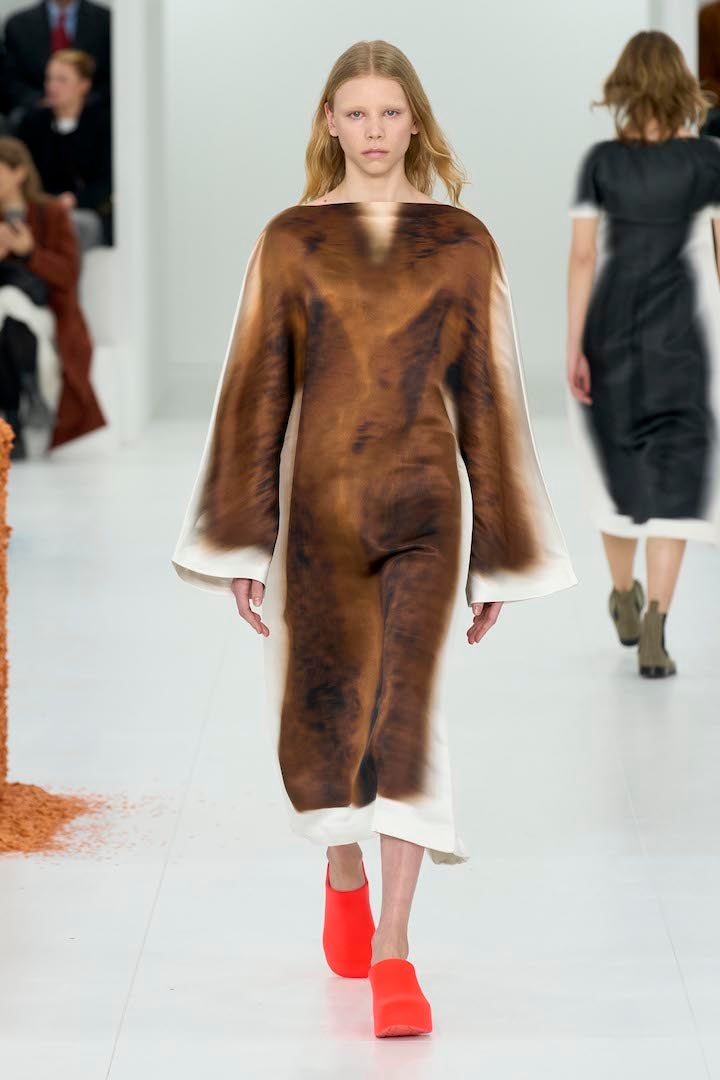 look 7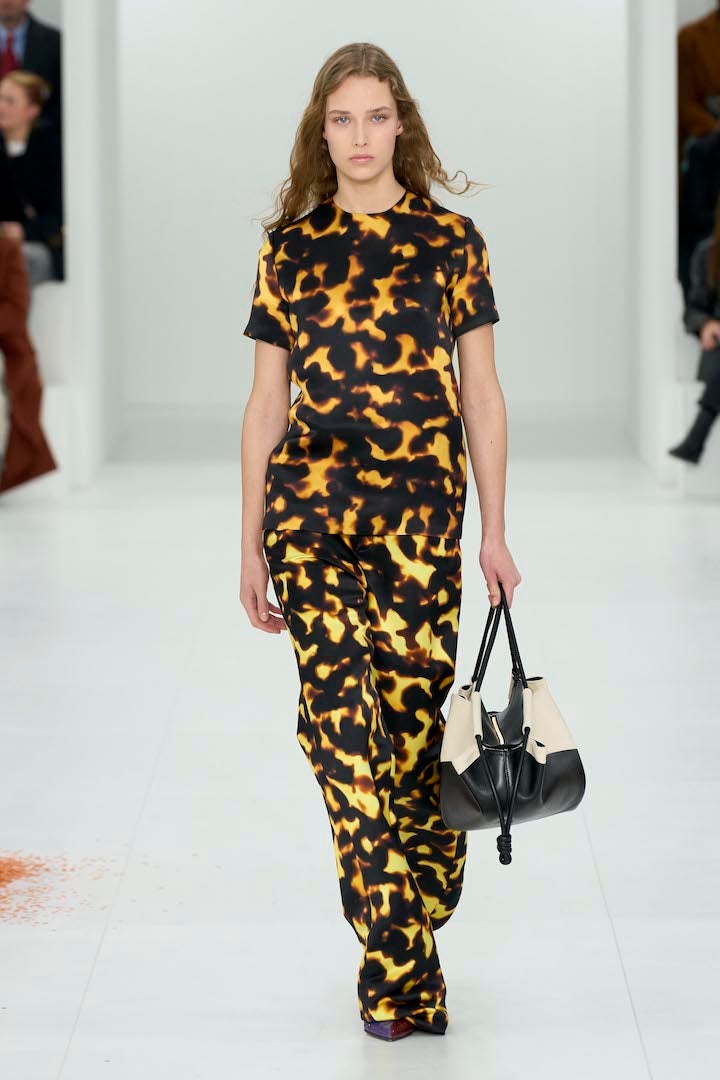 look 8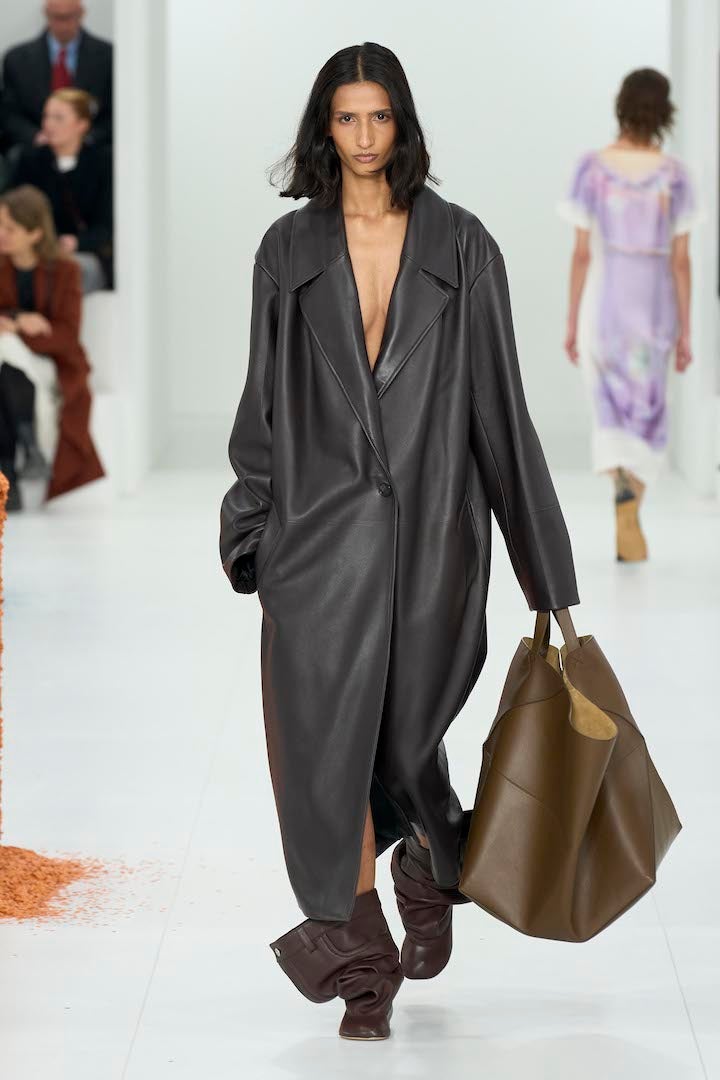 look 9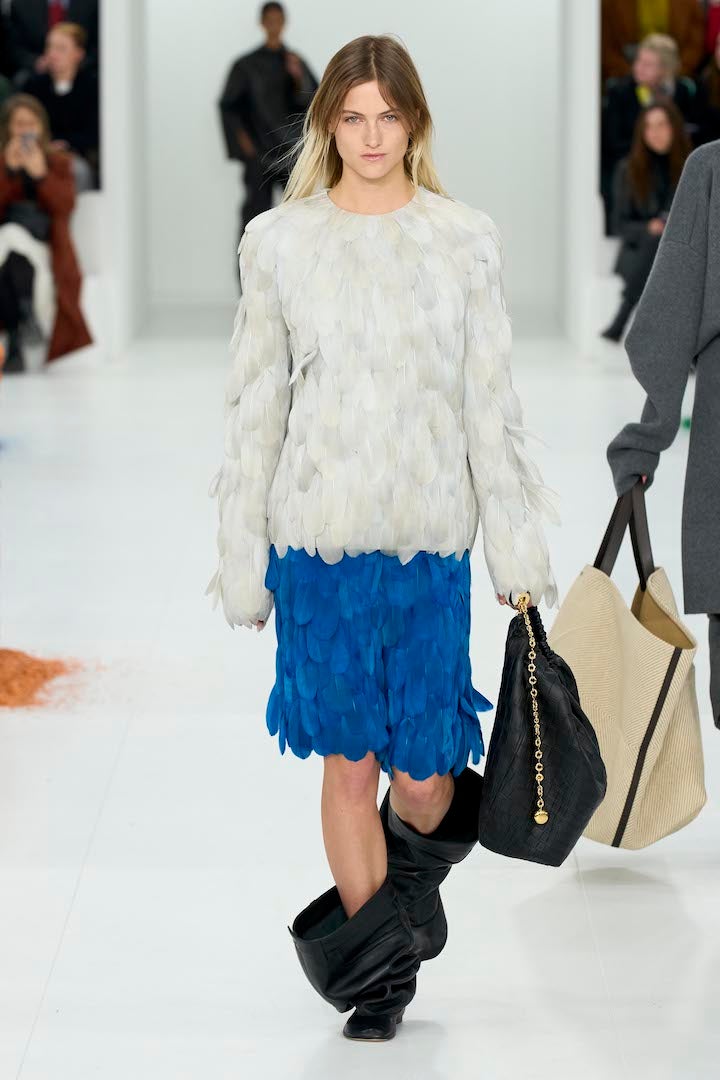 look 10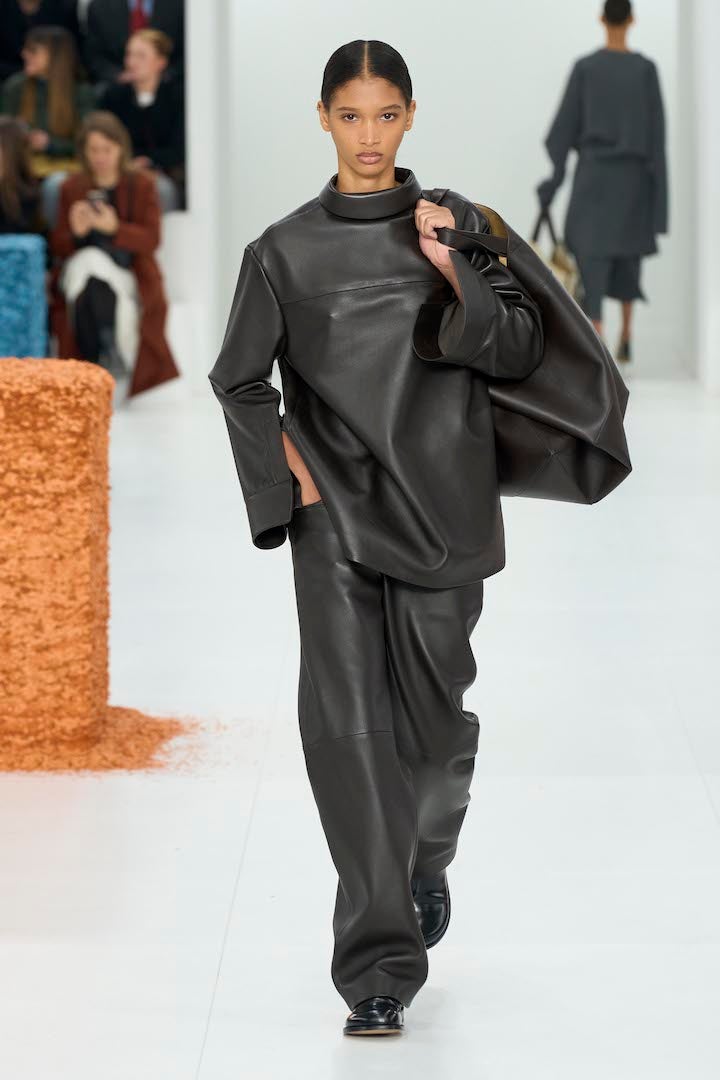 look 11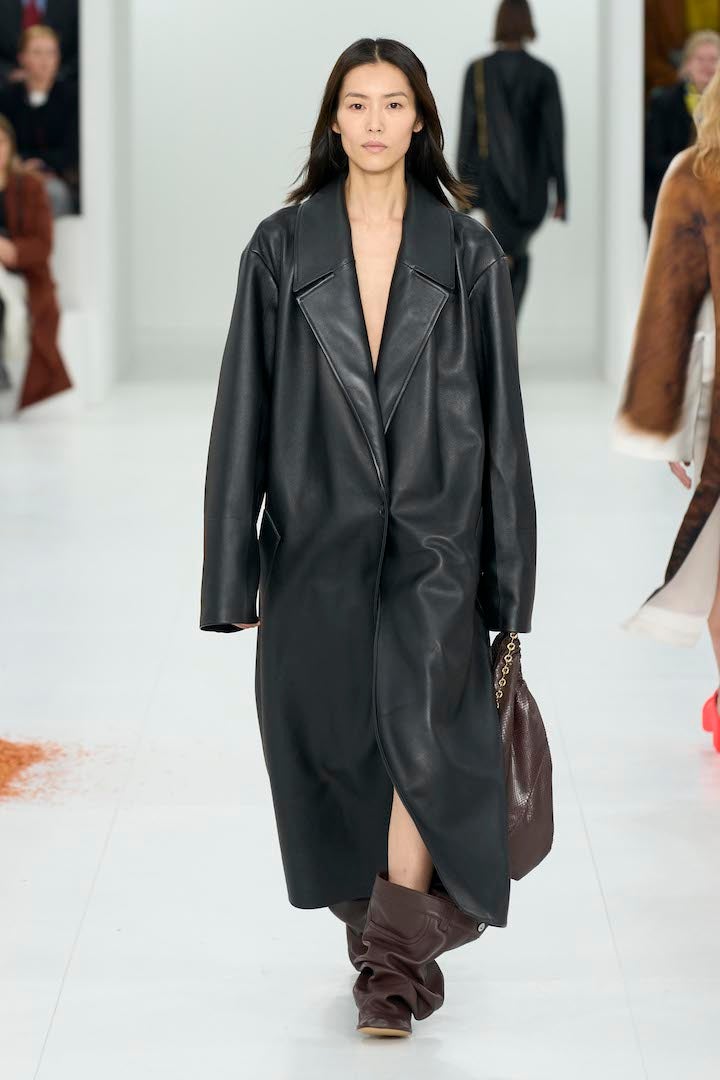 look 12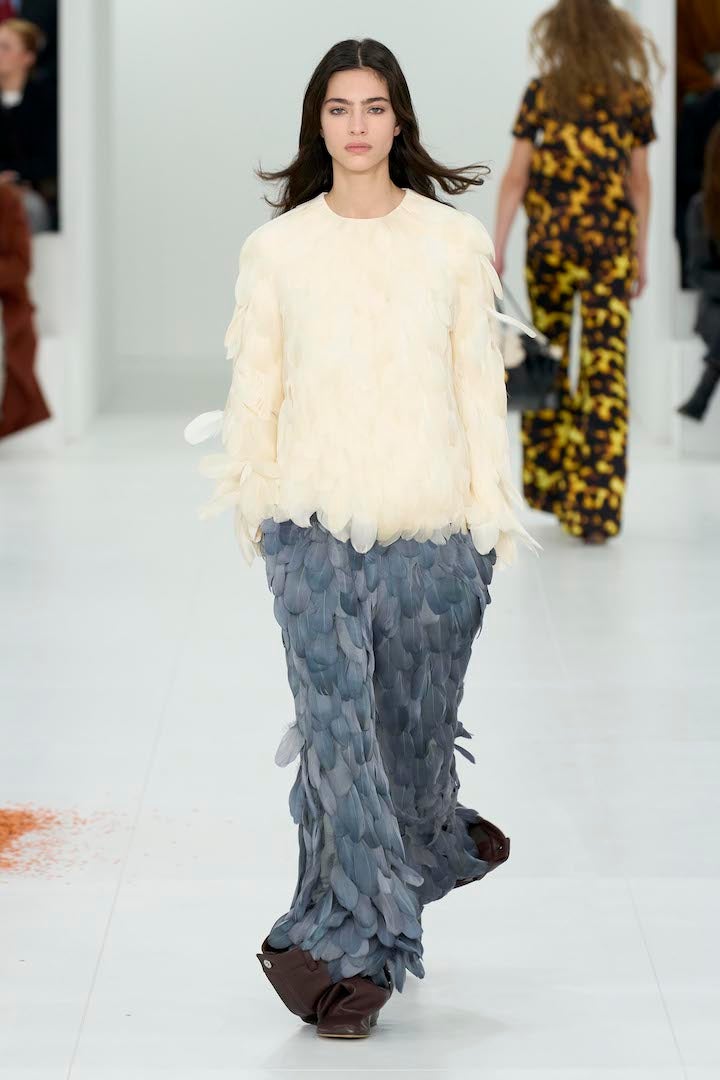 look 13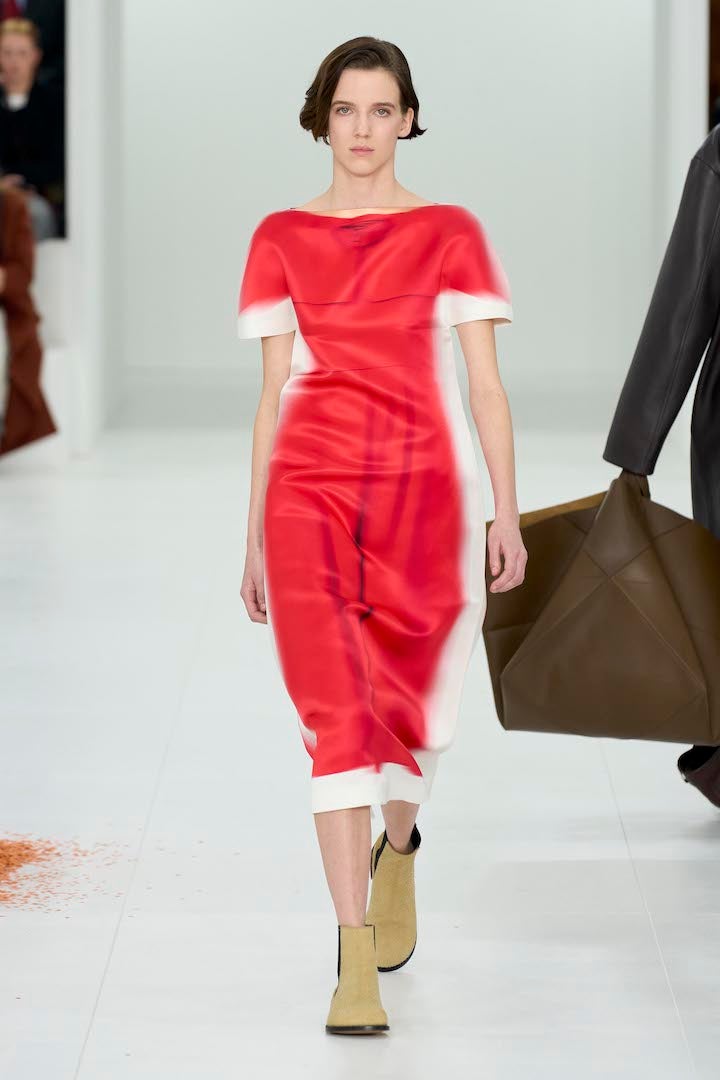 look 14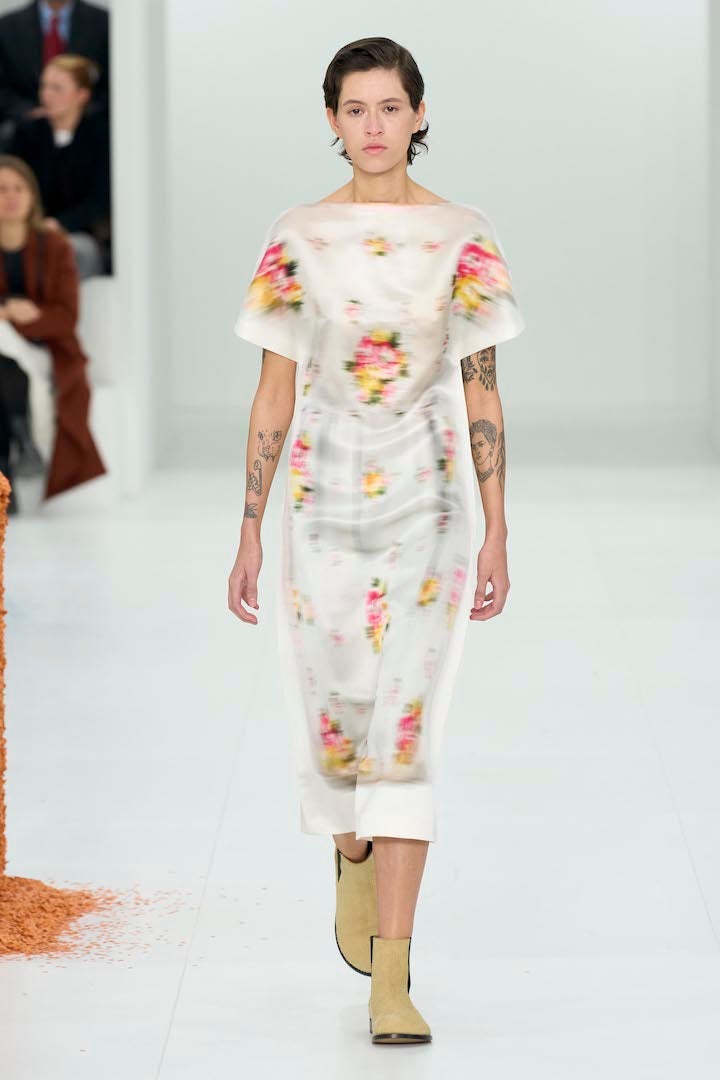 look 15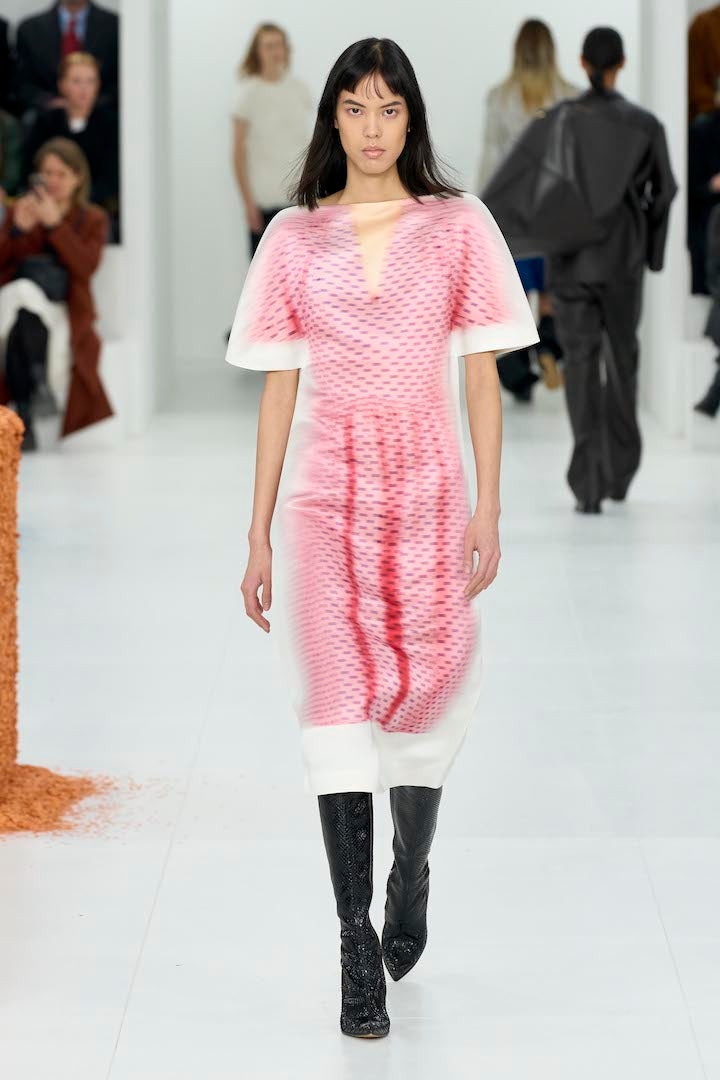 look 16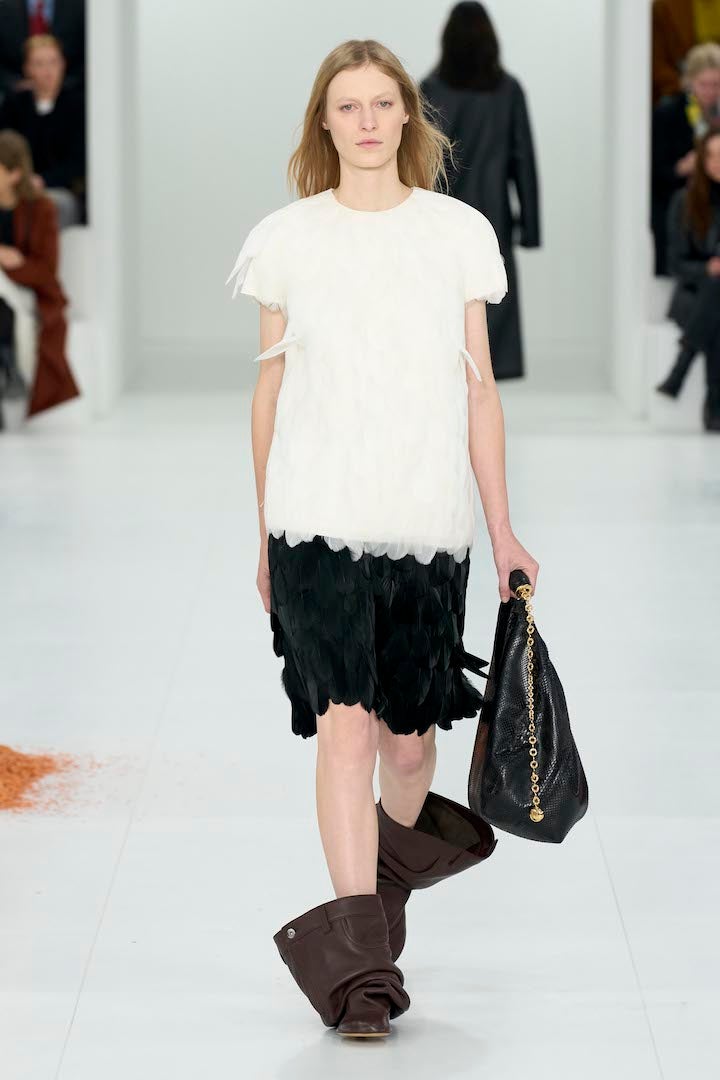 look 17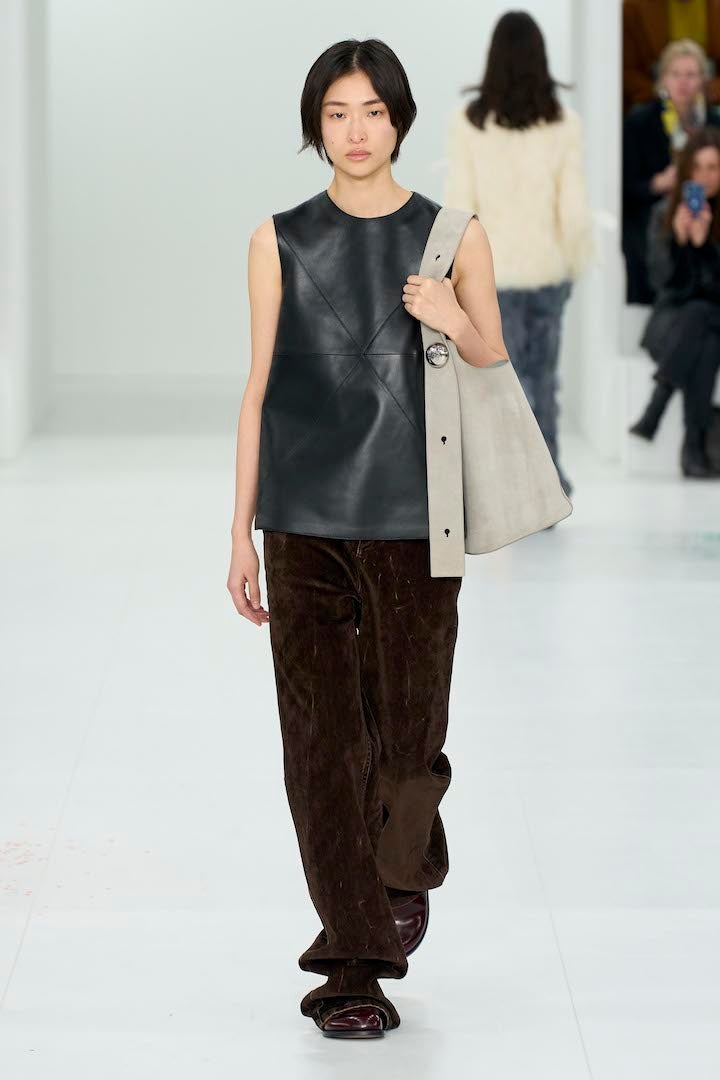 look 18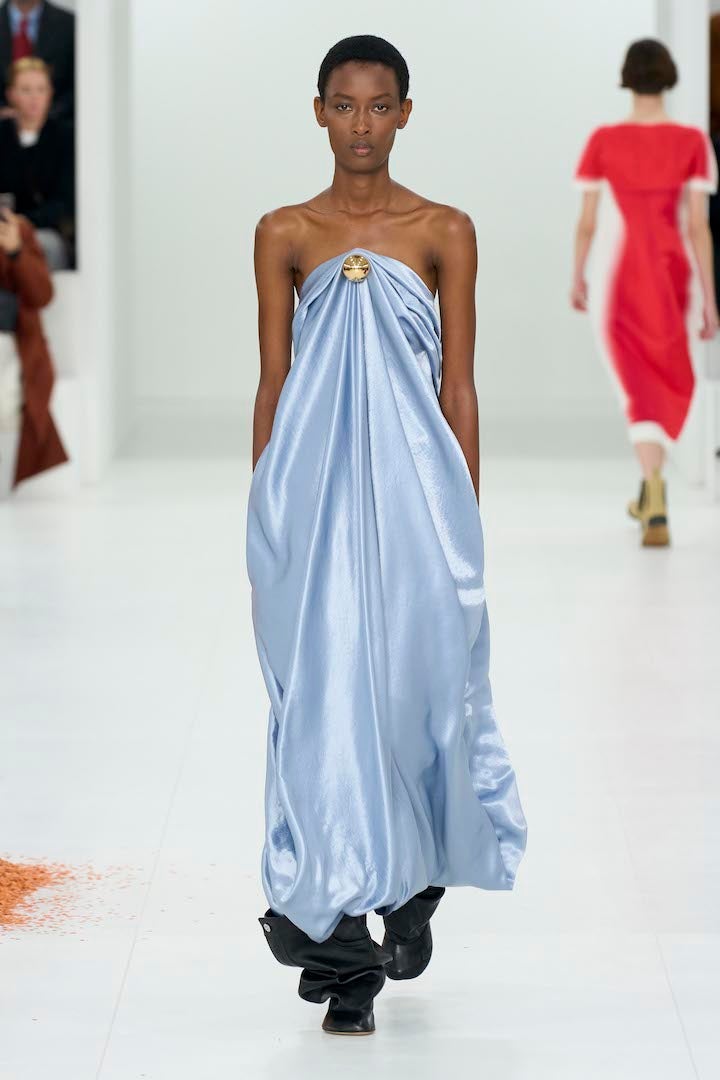 look 19
look 20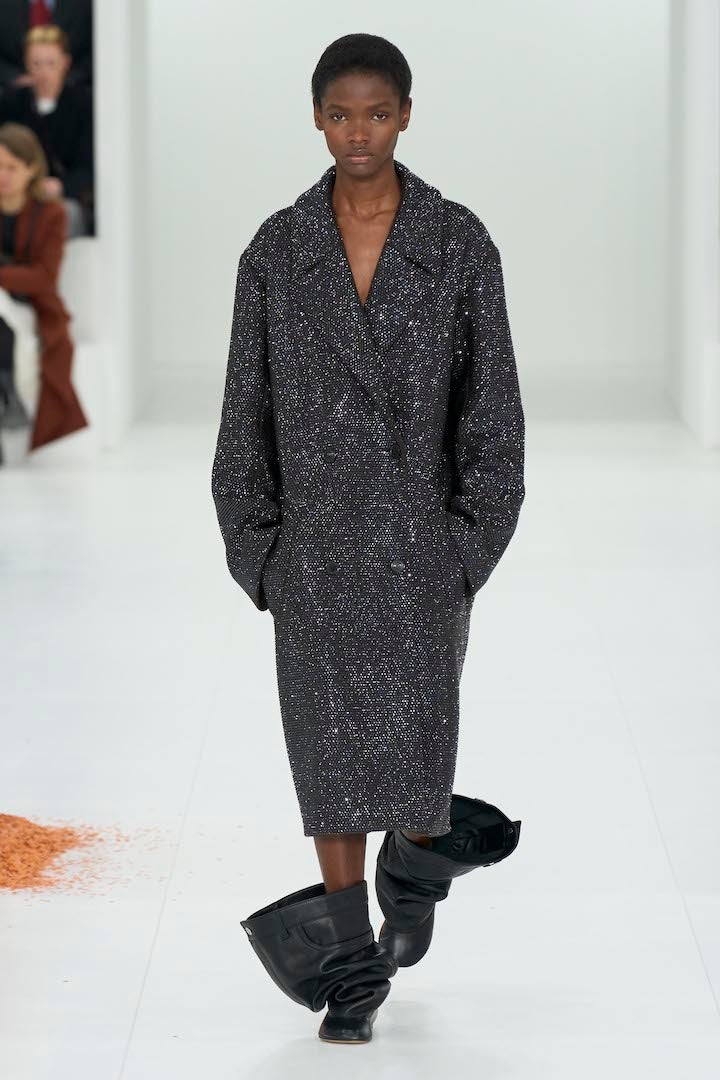 look 21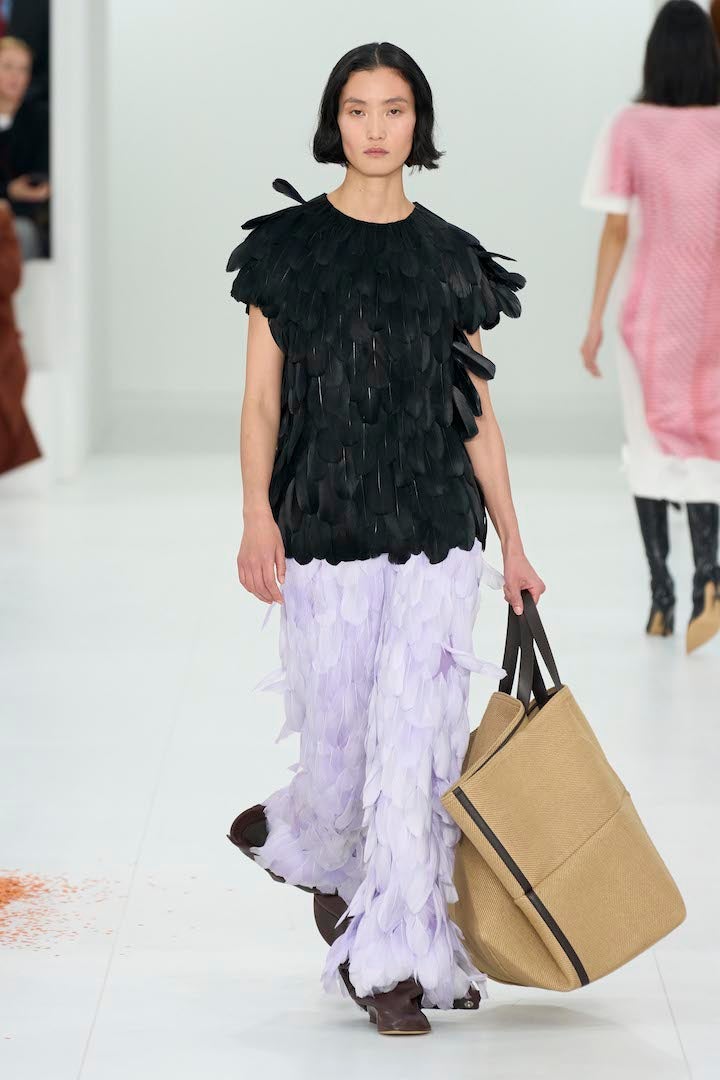 look 22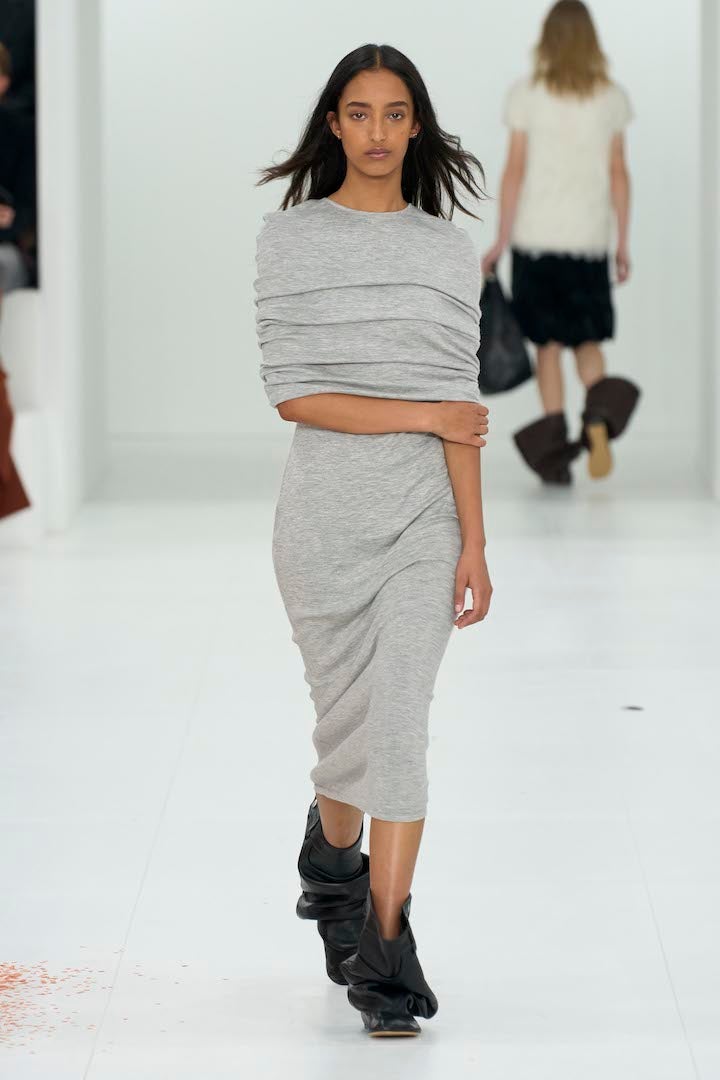 look 23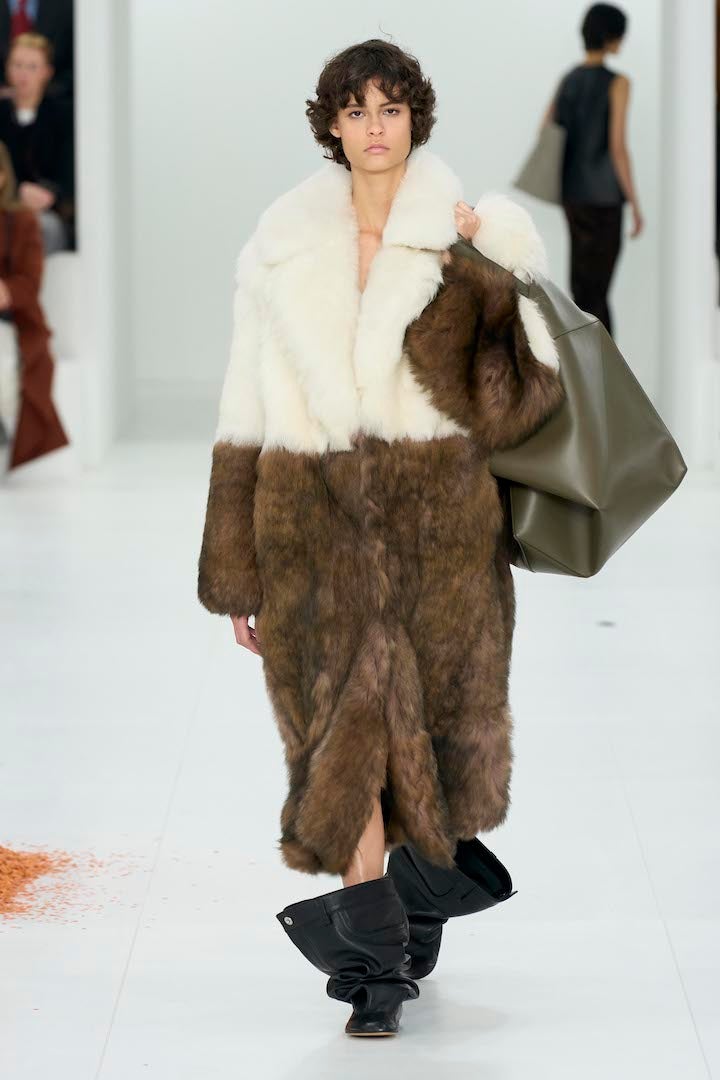 look 24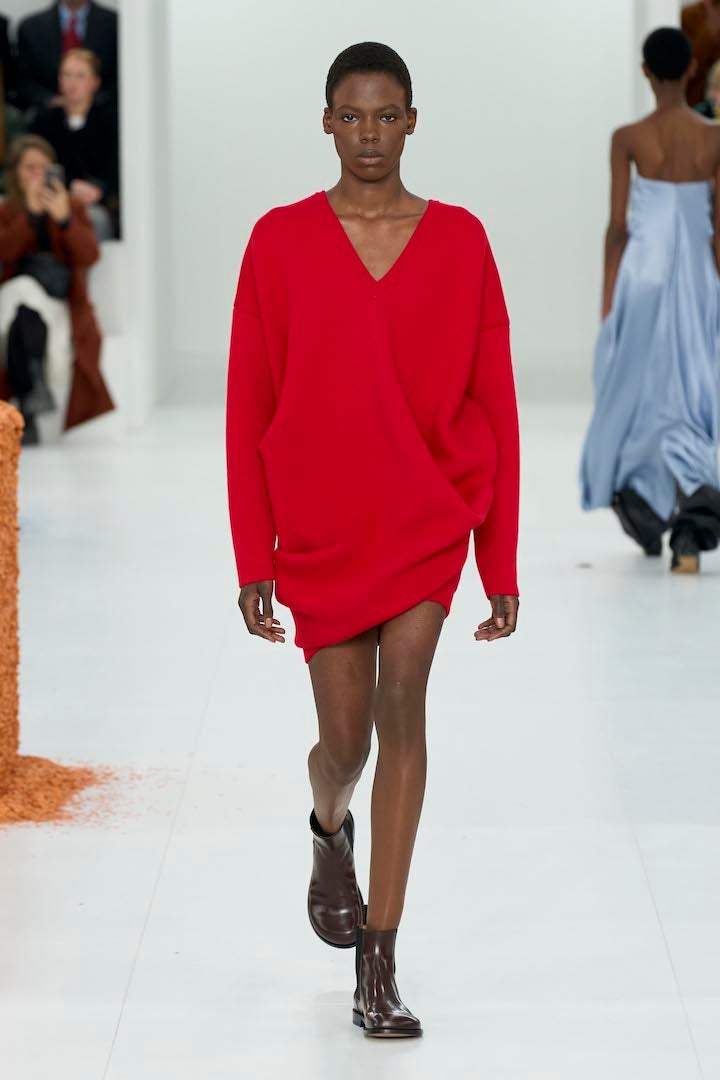 look 25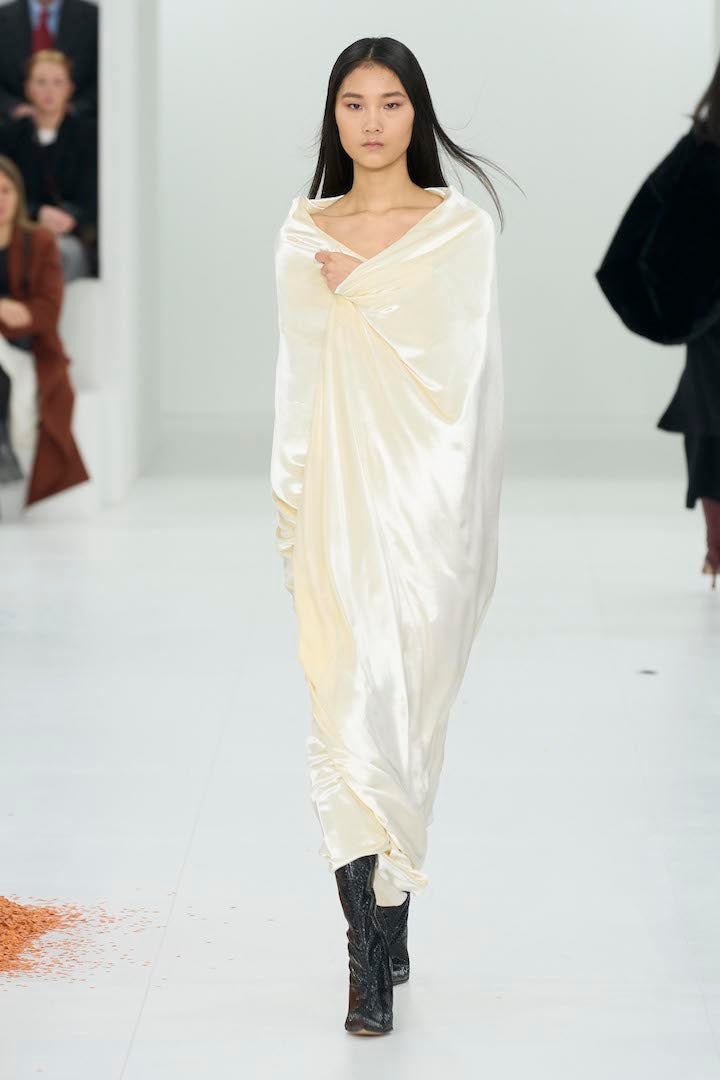 look 26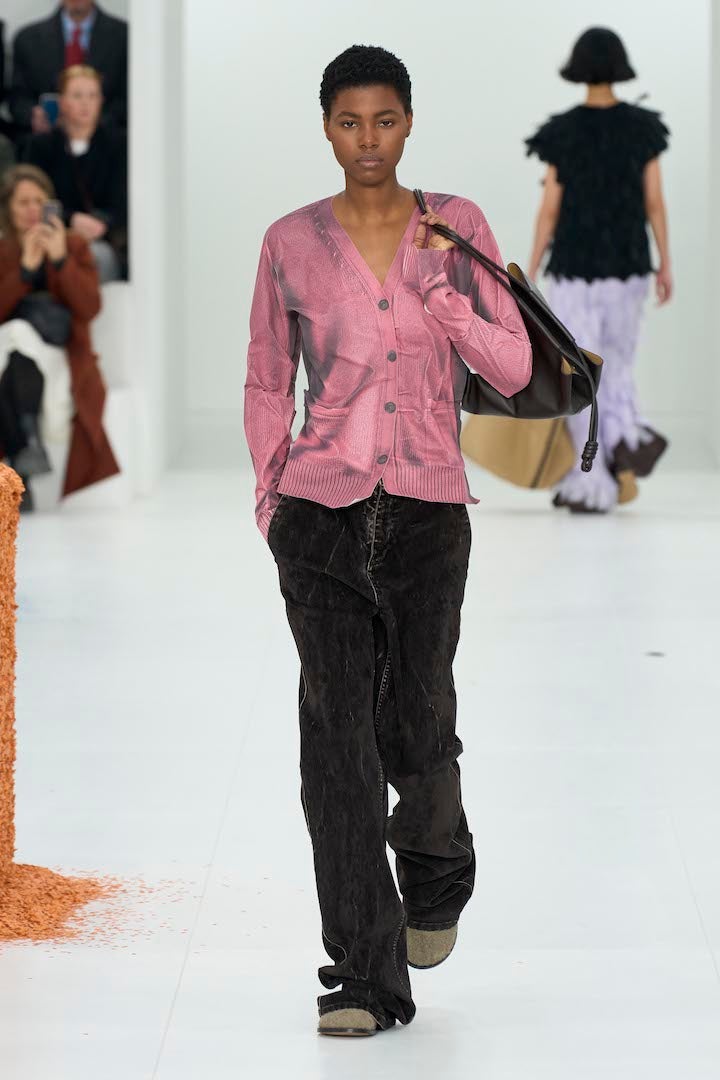 look 27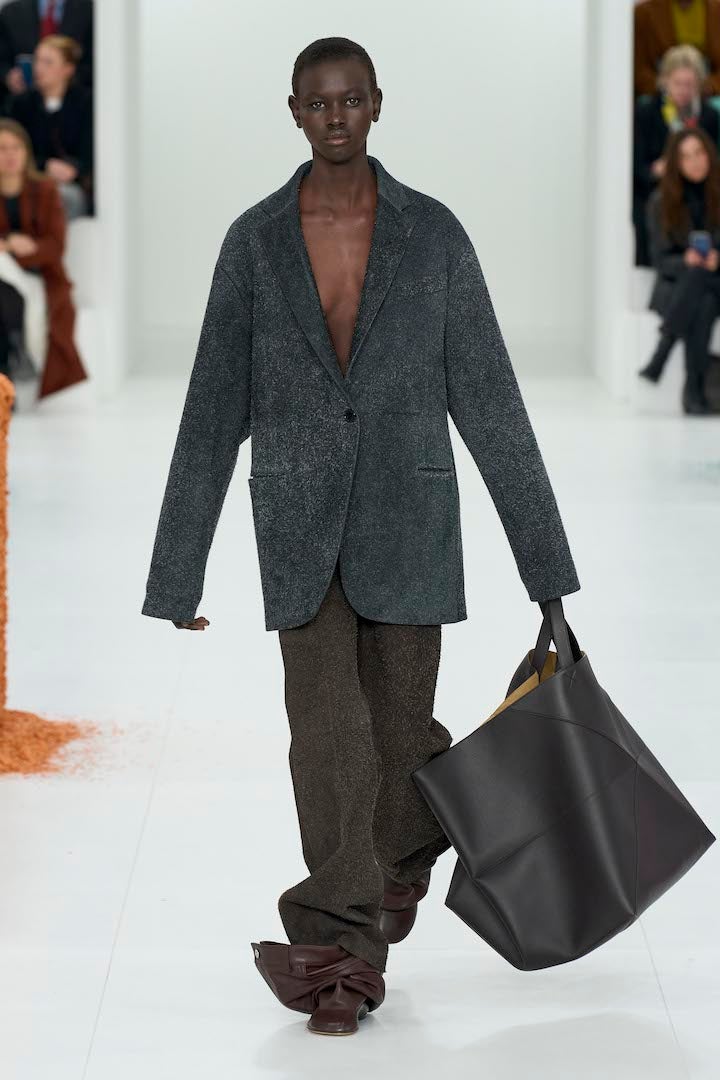 look 28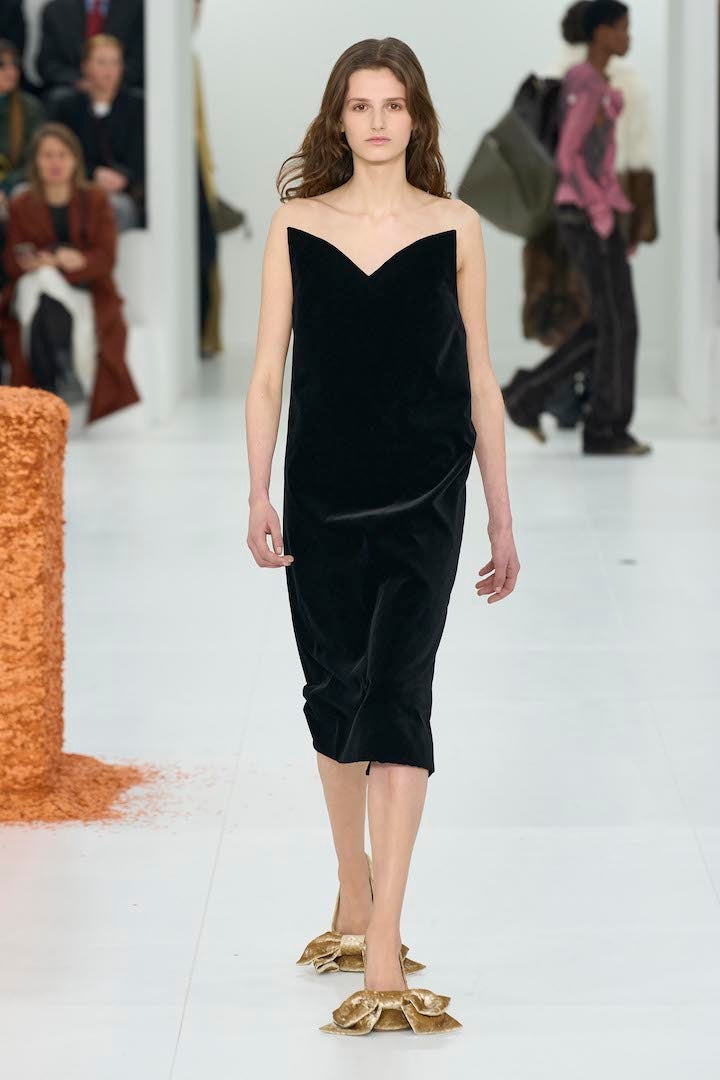 look 29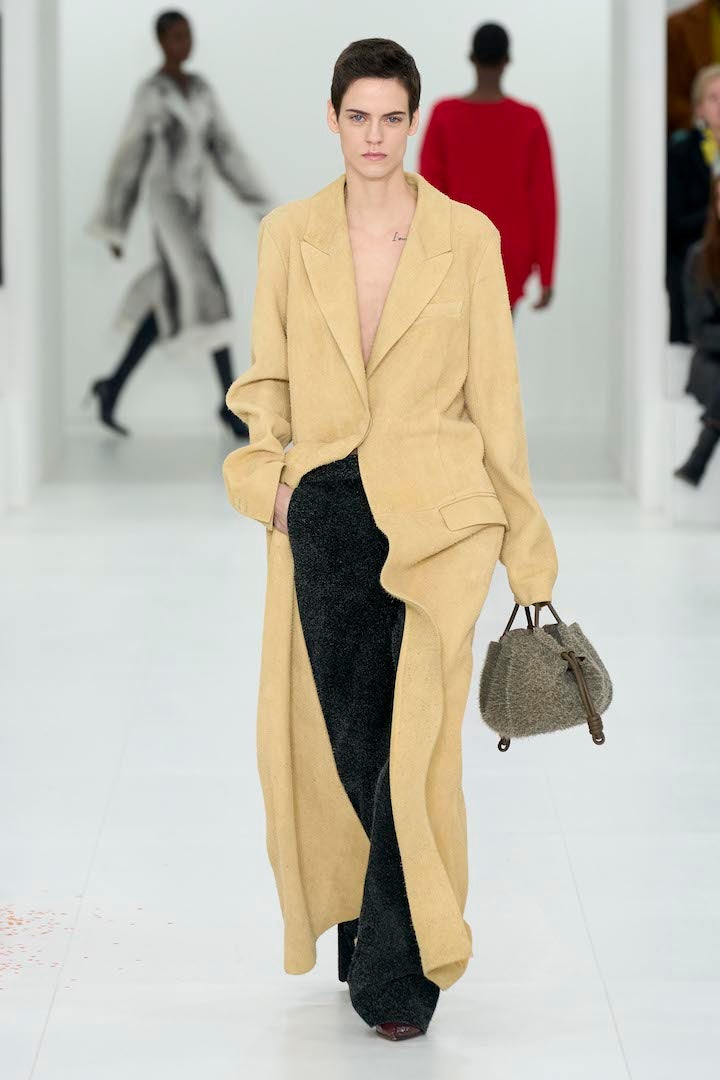 look 30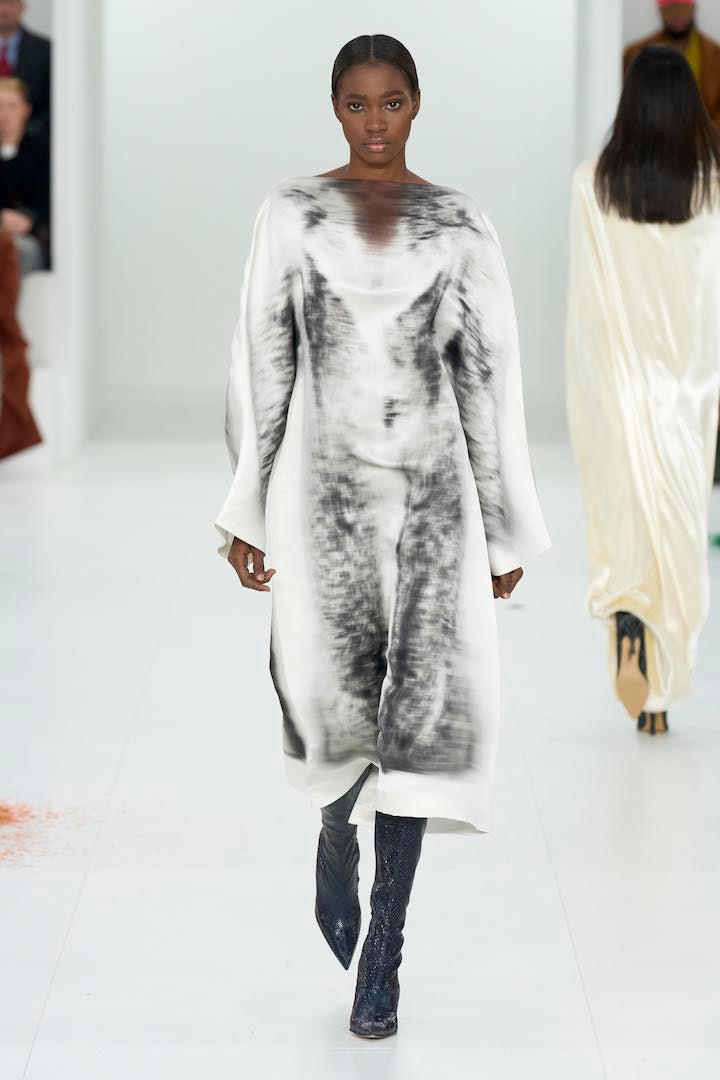 look 31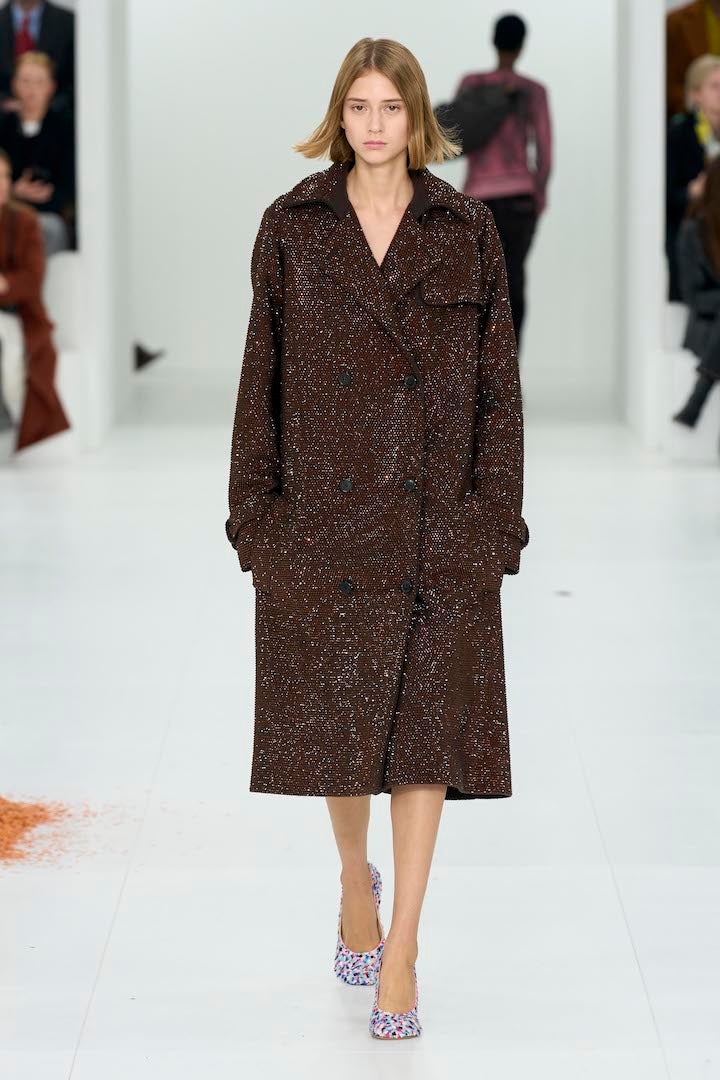 look 32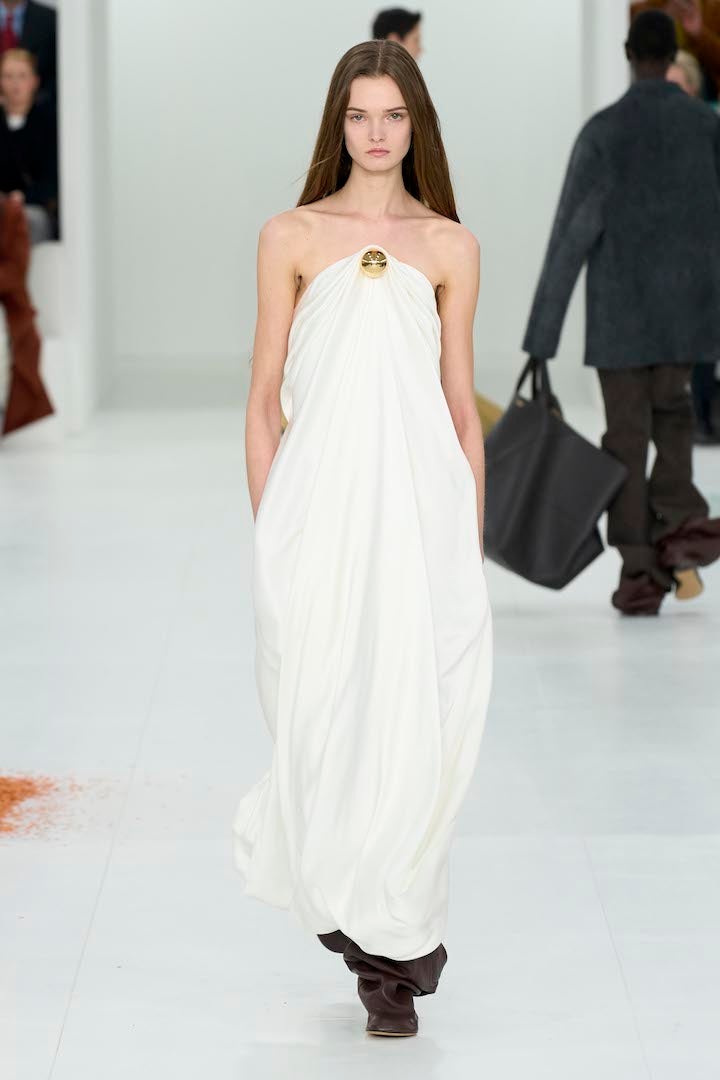 look 33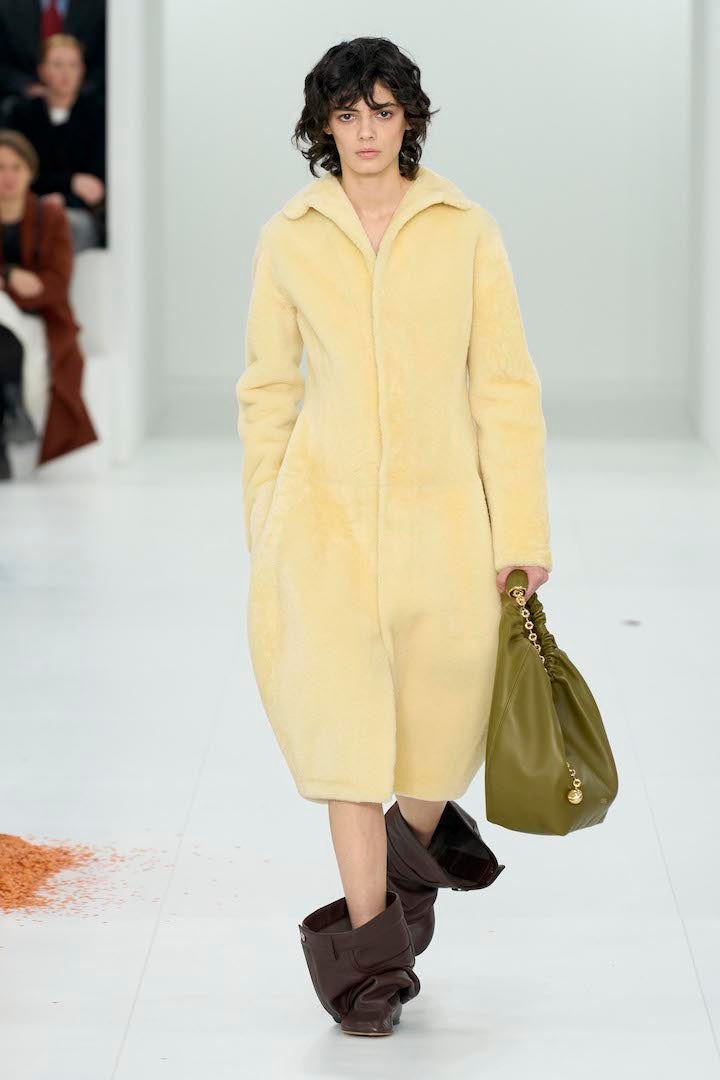 look 34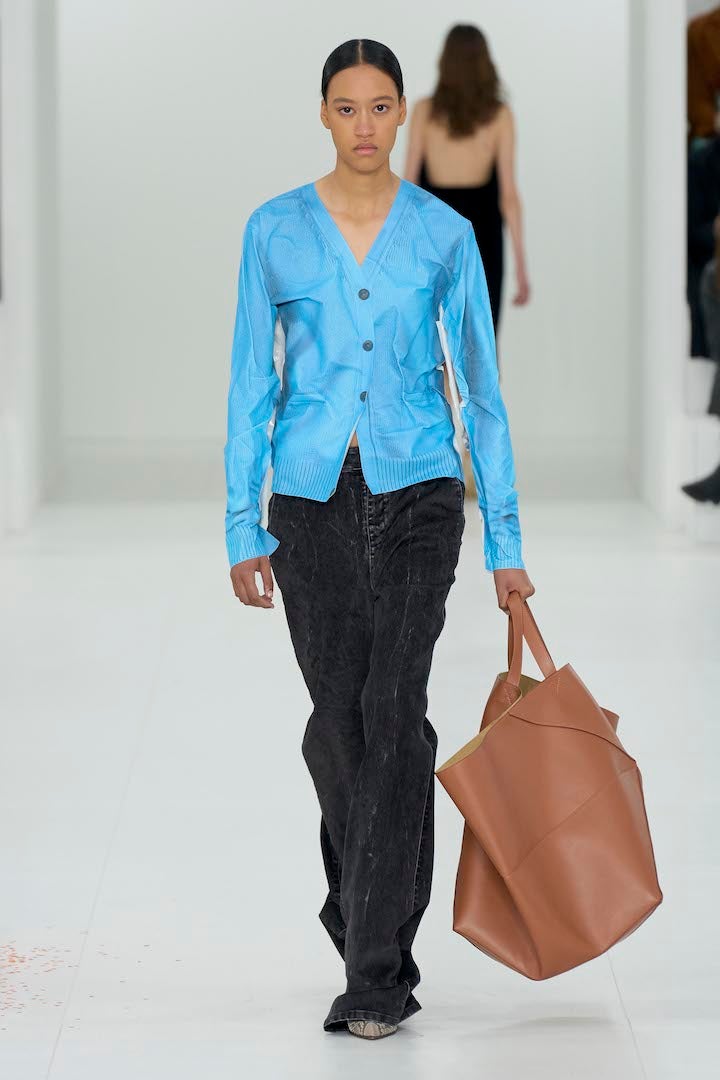 look 35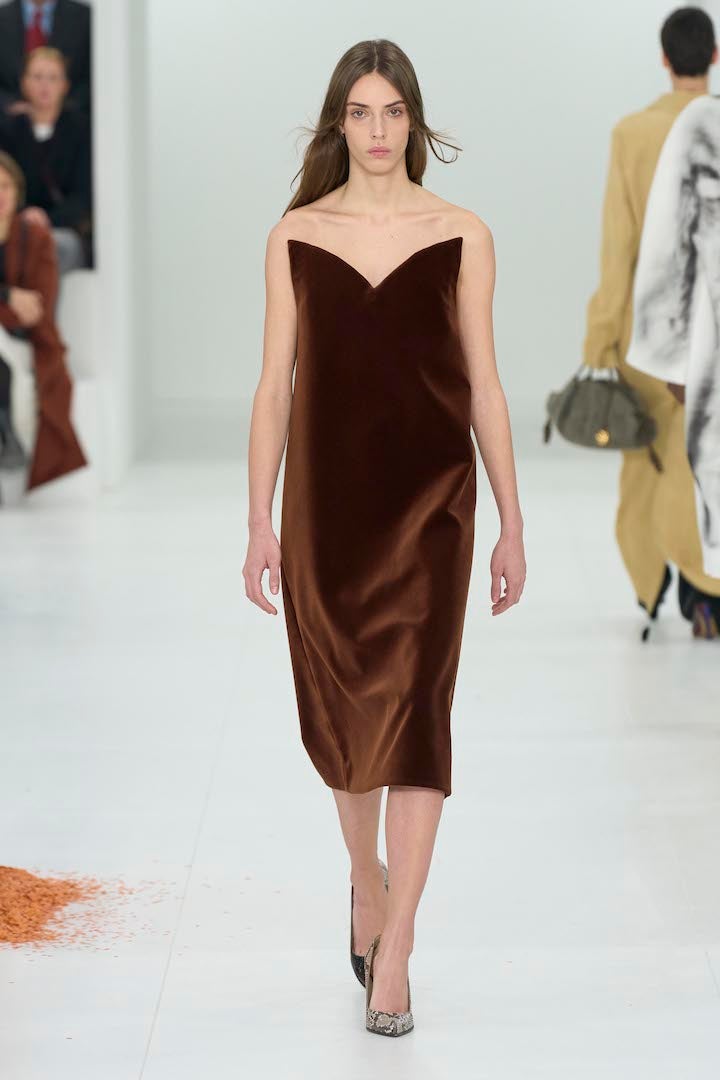 look 36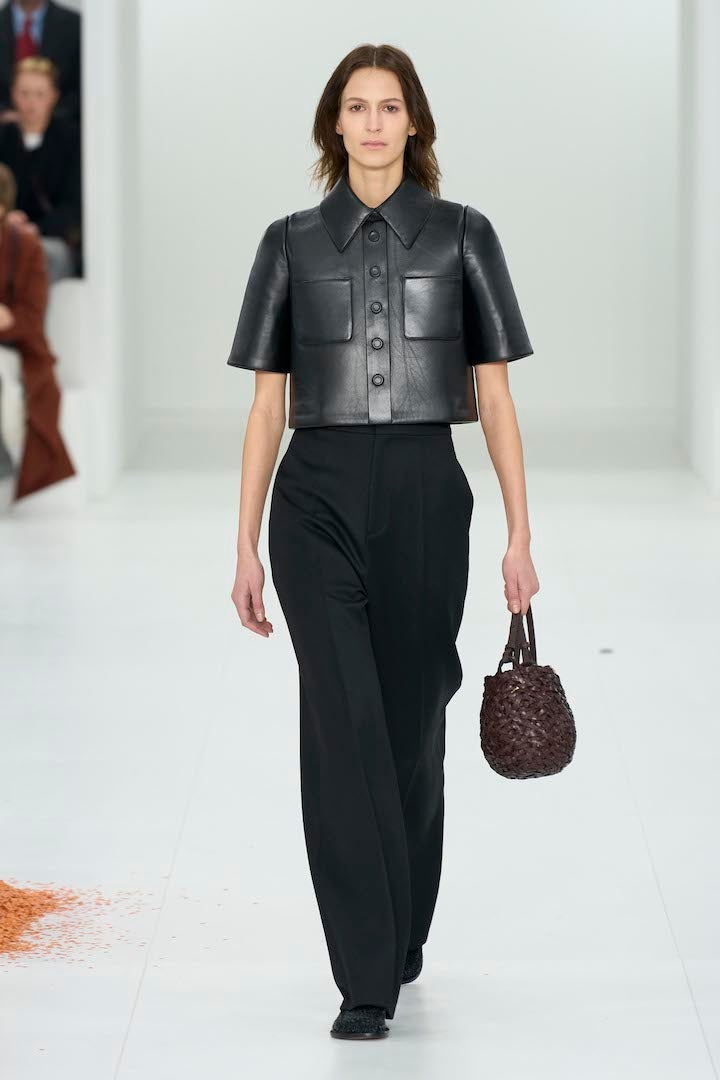 look 37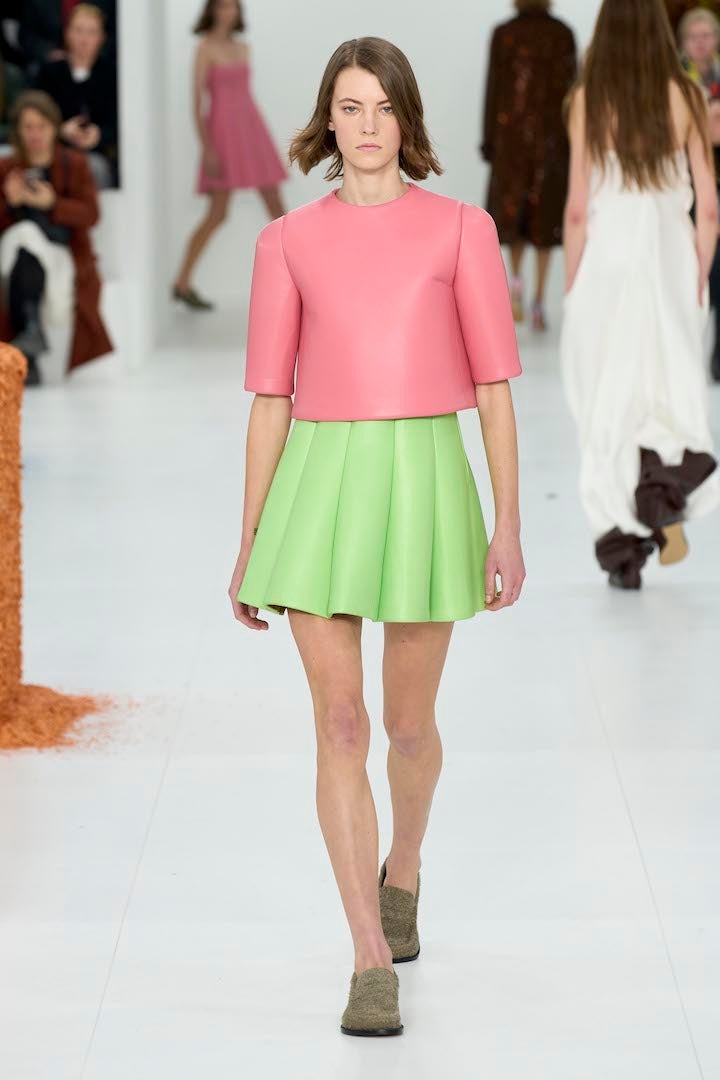 look 38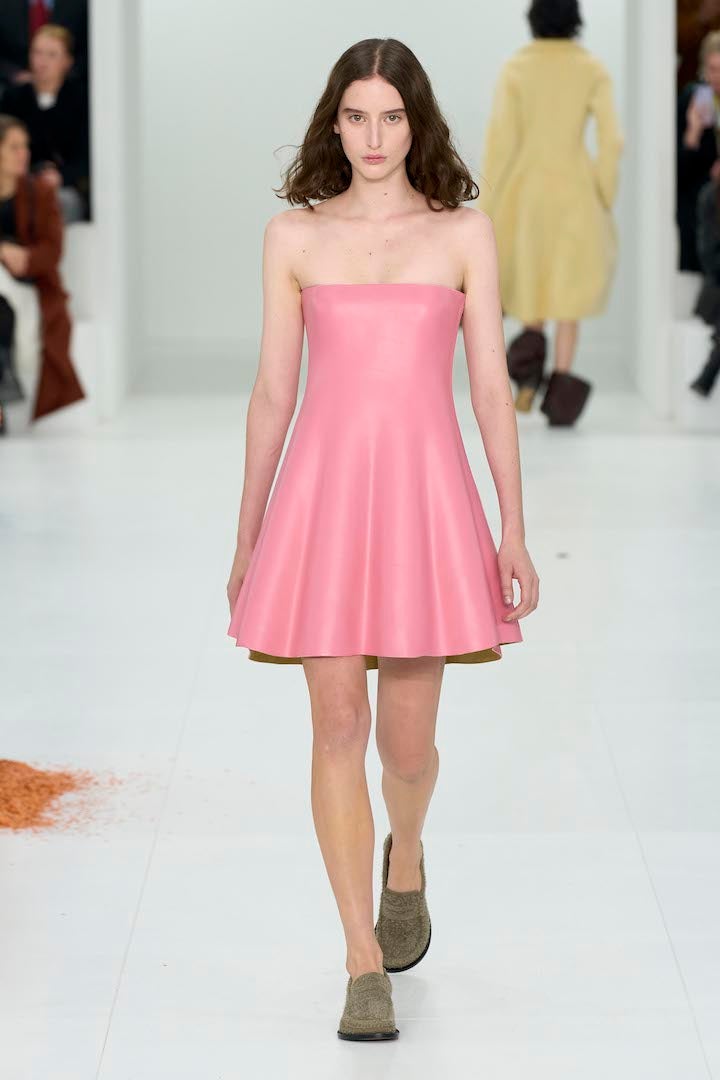 look 39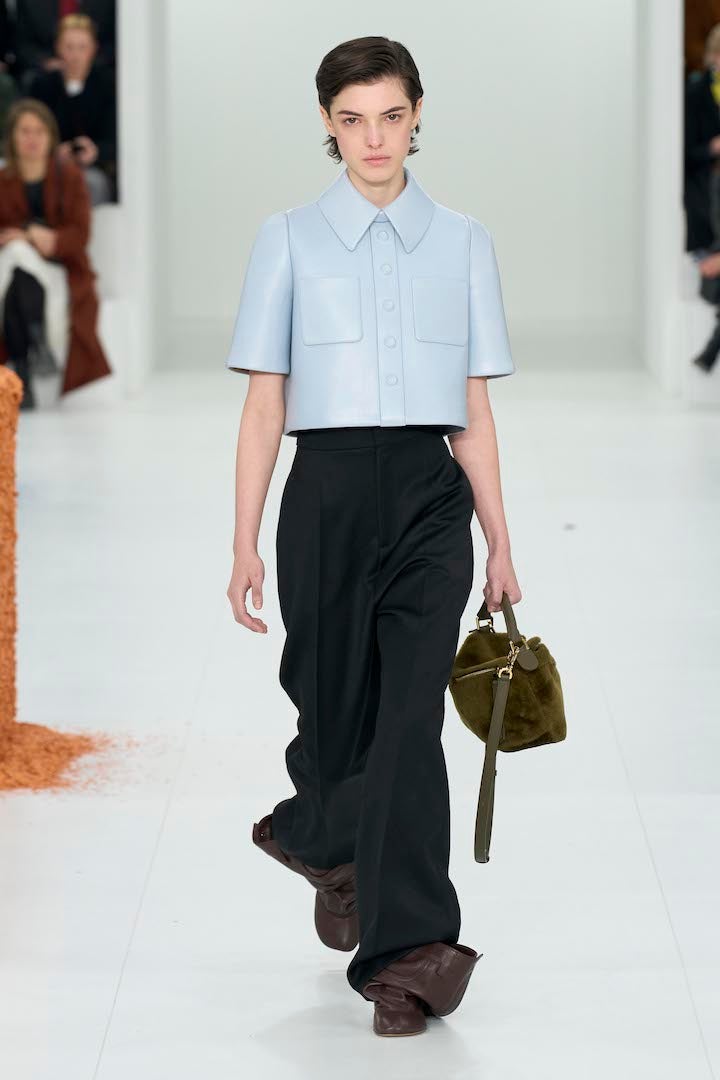 look 40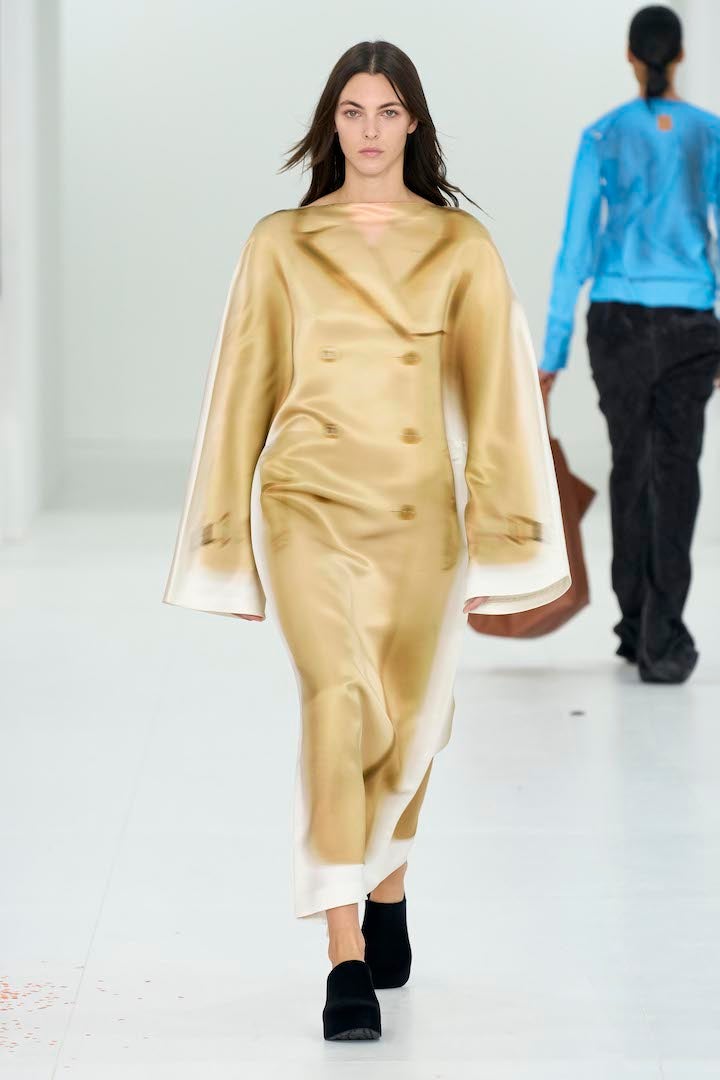 look 41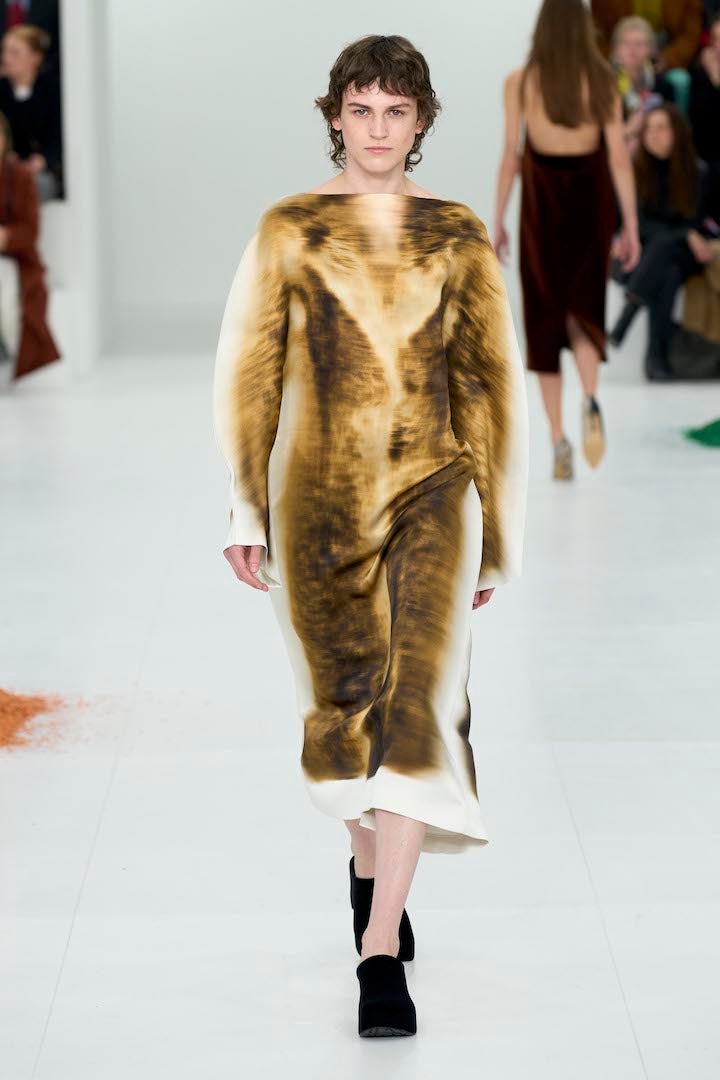 look 42
look 43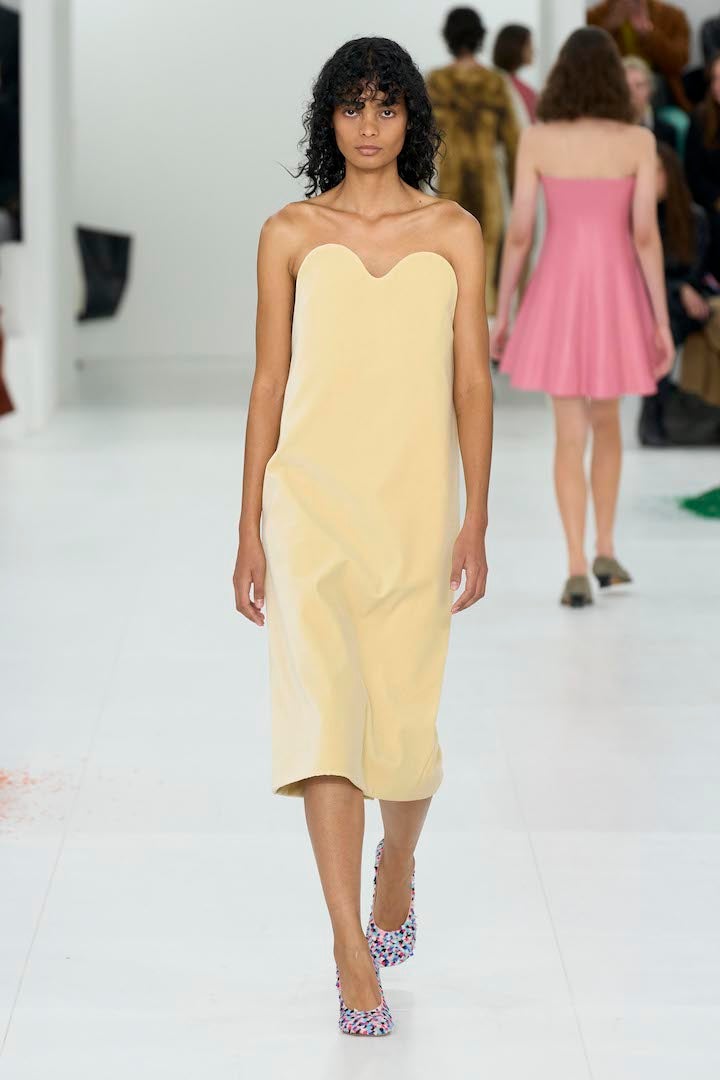 look 44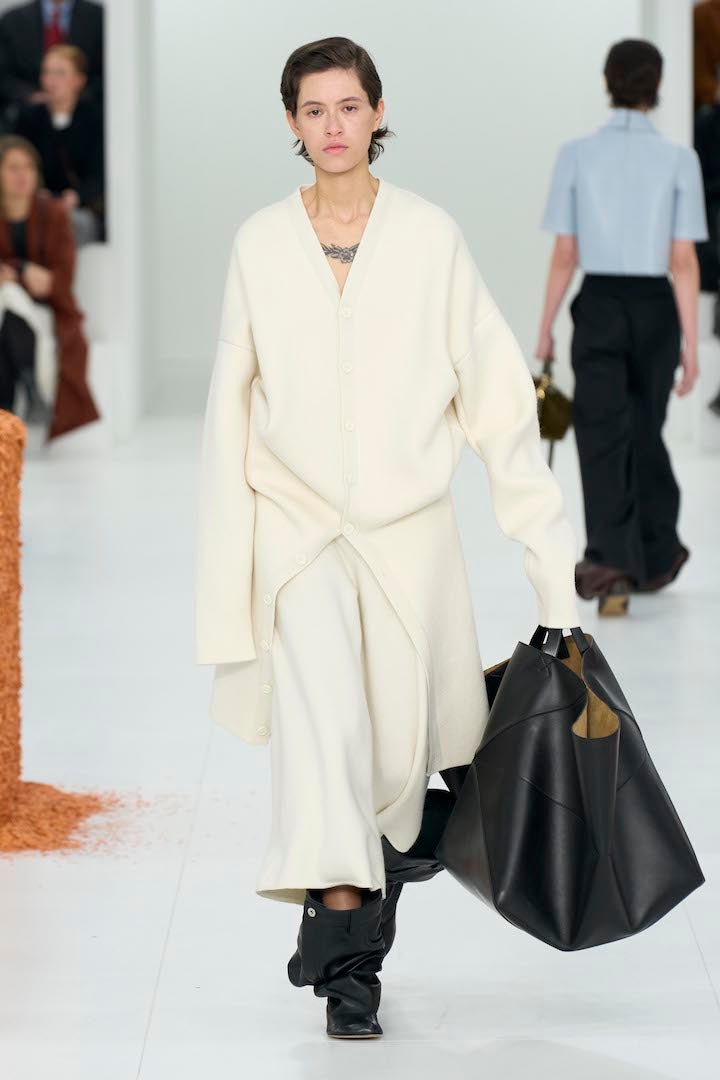 look 45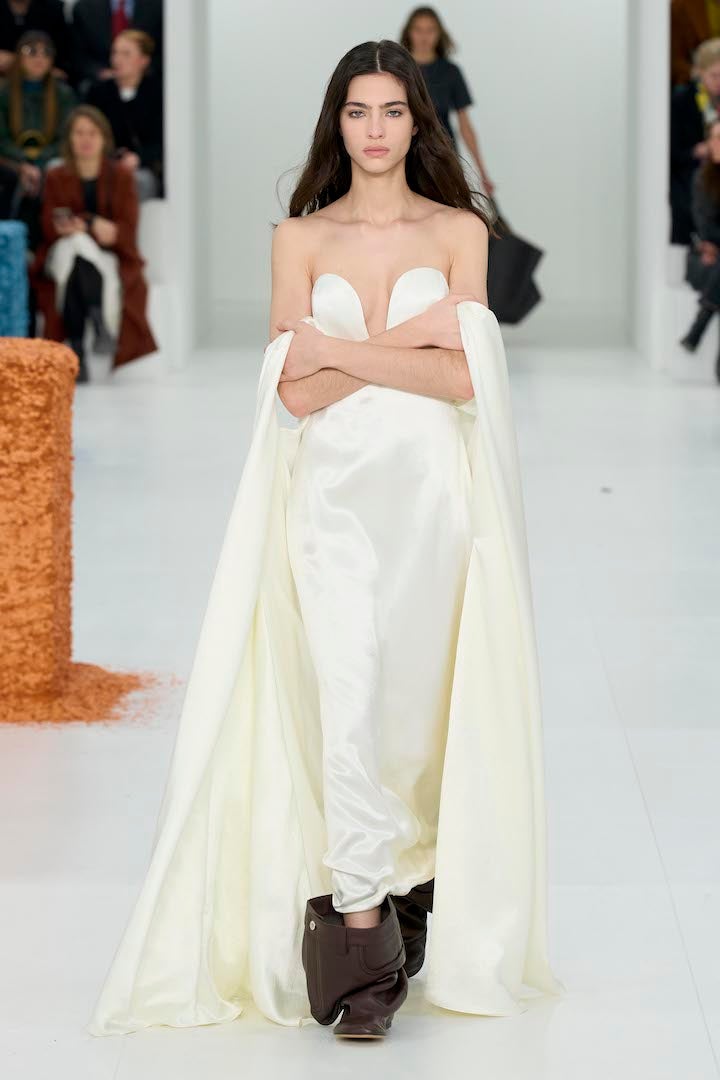 look 46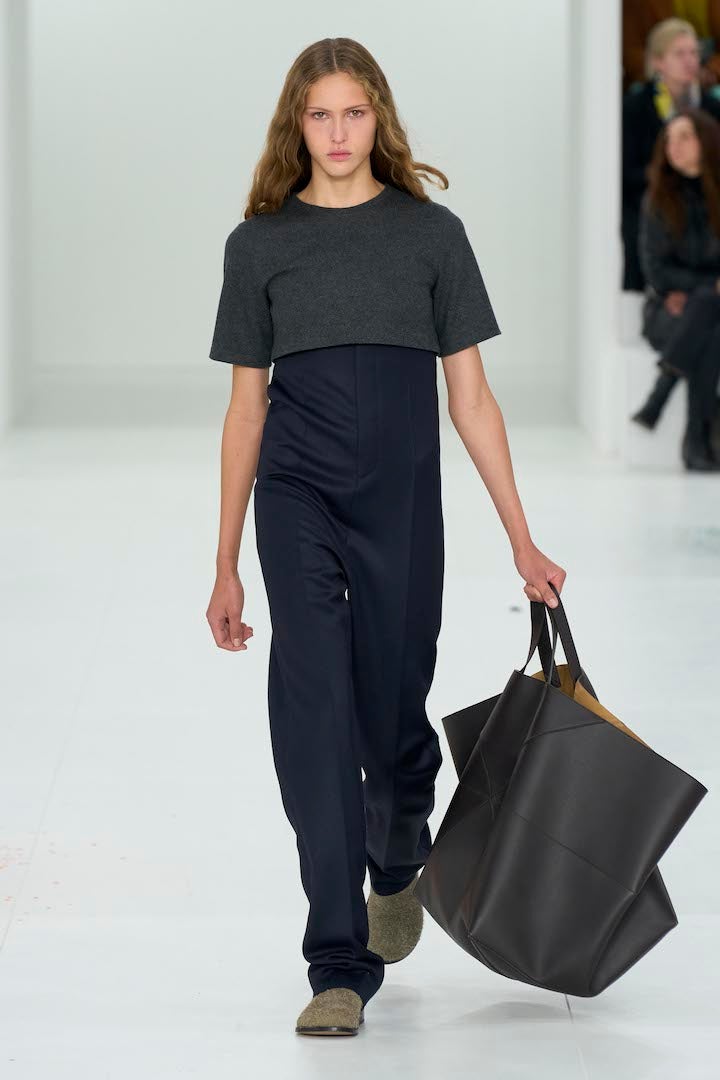 look 47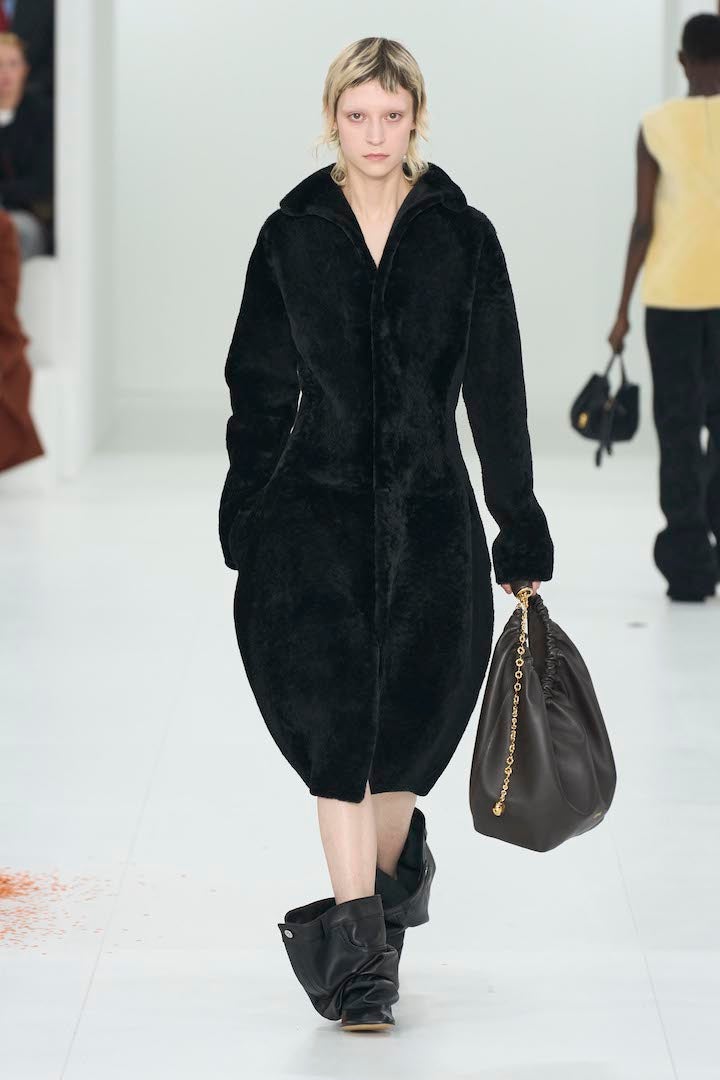 look 48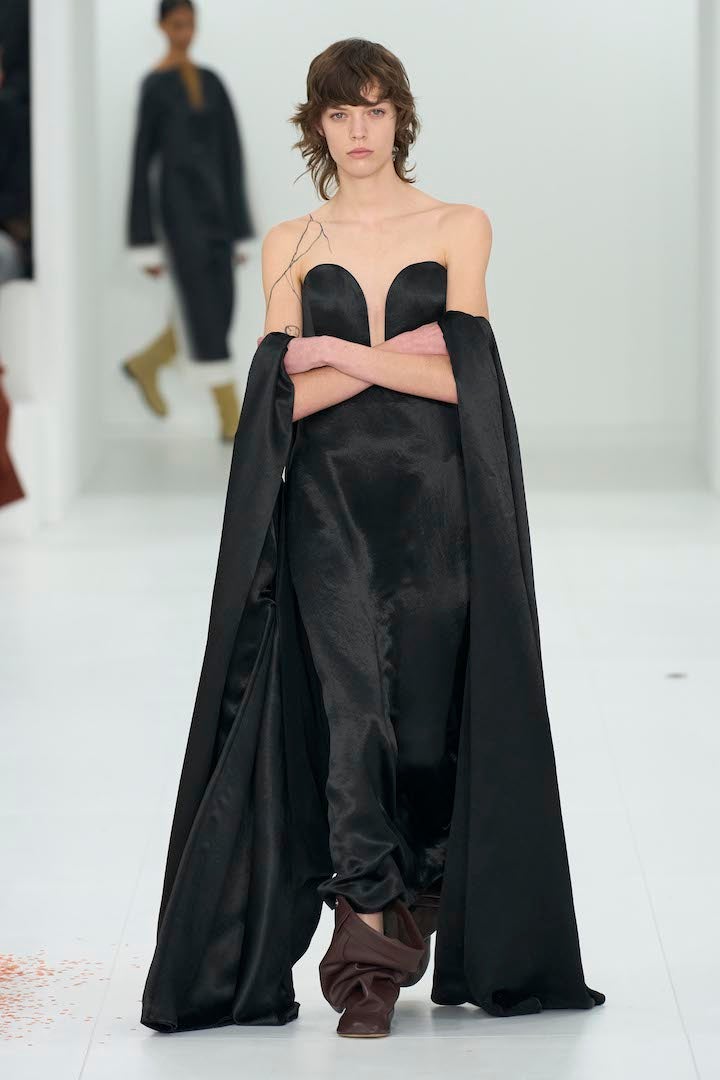 look 49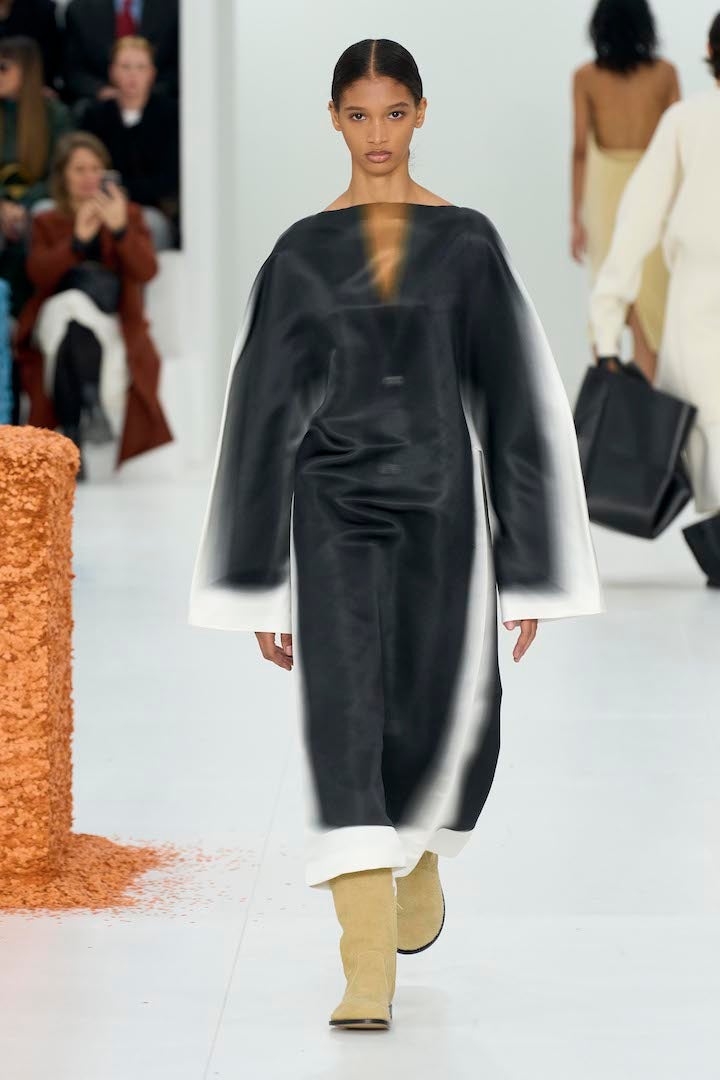 look 50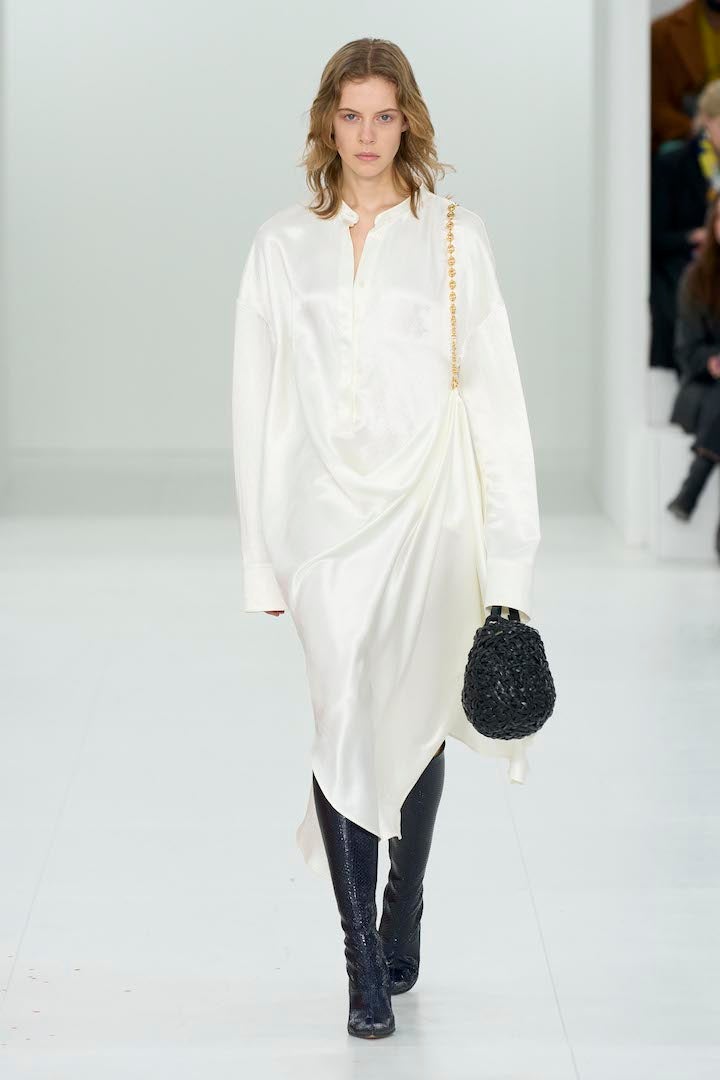 look 51
Following from the men's Fall/Winter 2023 collection, which Loewe called a "reductionist act", Creative Director Jonathan Anderson scaled things back this season but still found plenty of room to design within a more minimalist framework. Reminiscent both of the 'Show on a Shirt' he did for menswear during the height of the pandemic and Martin Margiela's iconic Spring/Summer 1996 collection, Anderson cast the "ghost" of clothing onto silk dresses and knit cardigans, impressing upon them the blurred outline of trenches, housedresses, and floral frocks. Very meta.
One need look no further than his artist collaboration with Lara Faveretto to see where Anderson's thinking was at for the collection. Inside a blank white space, Faveretto constructed cubes of confetti, held together by a laborious compression technique rather than with glue. "Exploring a space between monument and ruin, Favaretto often uses materials that are volatile or fragile to create works that embrace the inevitability of collapse," the show notes read. The inevitability of collapse is an intriguing idea.
As the show wore on and then finished, as the thronging crowd brushed past, confetti petals fell and trailed along the floor; the demise of the construction was built into its design. So too did the clothes and accessories center on a feeling of collapse. Boots puddled around the ankles, gowns were draped and held like towels around the shoulders, and the newly introduced 'Squeeze' bag was made to be squished and mashed. Anderson investigated the impact we can't help but have on our environment. Although intellectual in origin, the idea was beautiful and surprisingly commercial in execution. That is what he does better than just about anyone. He presents new ideas and innovations that sizzle around social media because of the way they look, and in person, they are still so easy to wear and express such personality. Banality can be found anywhere in fashion these days, but not at Loewe.