Ramadan
Major Fashion Brands Invest in the Ramadan Shopper This Year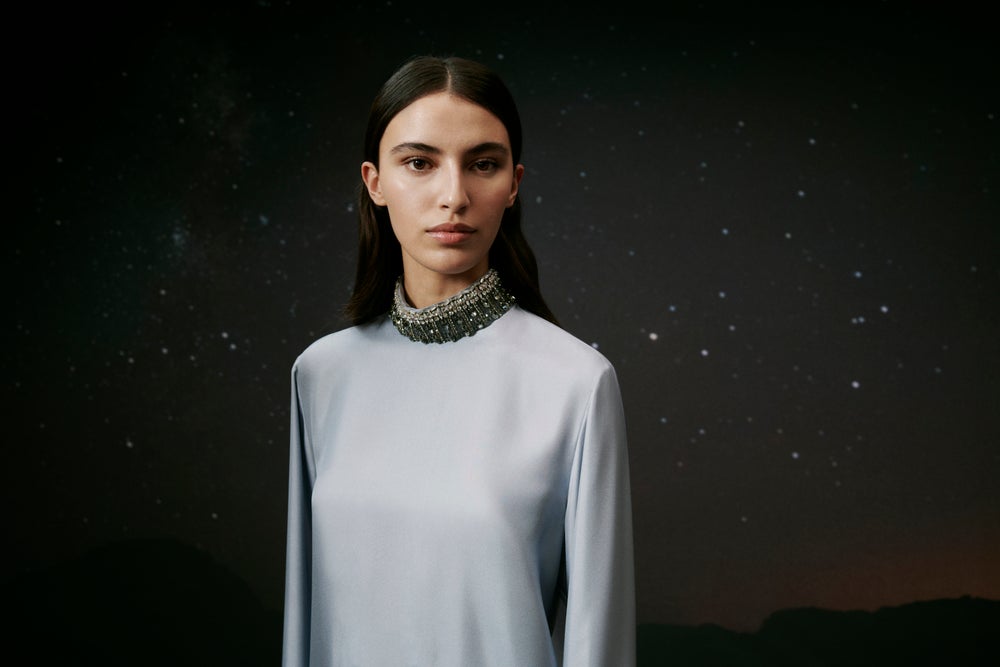 LOUIS VUITTON
by Grace Gordon
4-minute read
May 31, 2016
As the long-overlooked Muslim shopper gears up for the Ramadan holiday, brands are finally learning where to put their investment dollars and why.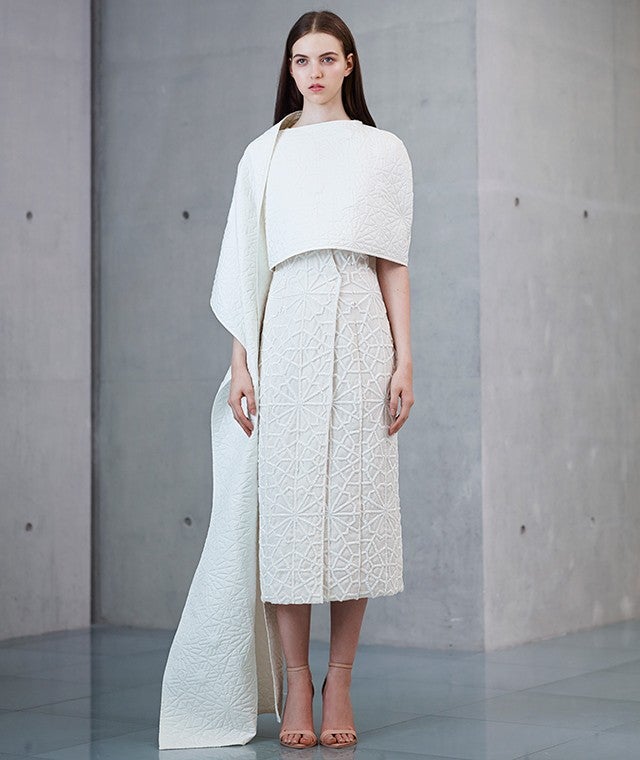 SYMPHONY
This year, the emergence of Ramadan sees major brands stepping in to cater to those who intend to greet the holiday in sartorial splendor. In a New York Times interview, Ed Burstell of Liberty of London confesses, "Ramadan has long been every big store's unspoken secret." Like Christmas, Ramadan is quickly becoming a shopper's holiday, with Muslim shoppers intentionally targeted by marketing efforts. A study by Google that analyzed the data of the Middle East population during Ramadan credits increased shopping to the rise in digital media consumption during the "off-time" afforded by the holiday. With more time to rest and relax, people are turning their devices into shopping portals.
For major brands, there is a lot to gain by keying into this demographic, as the Middle Eastern demographic in the United States is worth $100 billion annually, and the Middle East shopper combines for annual luxury purchases upward of $6 billion dollars. Reuters predicts that the global spending figure will climb to a total of $484 billion by 2019.
Prior to 2015, the luxury market had been slow to recognize the benefits of targeting the Ramadan shopper. Reina Lewis, author of Muslim Fashion: Contemporary Style Cultures and professor of Cultural Studies at London College of Fashion tells Fortune, "Globally, the Muslim population is a youthful and growing demographic. This makes Muslims a very important consumer segment for anything." Although market analysts agree that the Middle East is no longer considered a "frontier market", the increased focus on Ramadan shoppers proves that there are still pockets of the market worth mining for investment groups, e-commerce efforts, and major luxury conglomerates.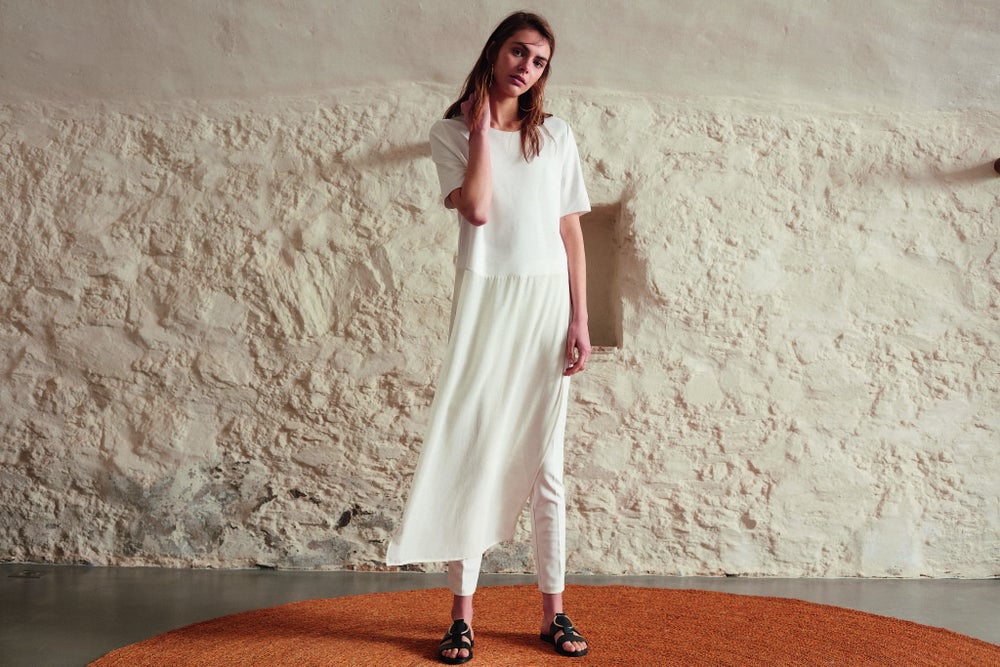 MANGO
What is interesting about the "Ramadan Rush" phenomenon – as retailers have come to call the month – is that it has been an increased transactionary period for years, but few brands have recognized the potential in appealing to the Muslim market. 2016 is the year that the story is finally changing. For example, last year, Mango quietly launched a few looks for the Ramadan season, but this year, the fast-fashion retailer is releasing a 45-piece range. Last year, influential blogger Hana Tajima teamed up with Uniqlo for a line of modest clothing in time for Ramadan, and this year they have partnered again, this time with a Ramadan line that includes Uniqlo's special Airism formula that absorbs and dissipates sweat – which is a smart move given the Middle Eastern consumer faces skyrocketing summer temperatures.
Also in the line-up of brands creating holiday-specific collections or edits, Burberry is launching a Ramadan collection, while Moda Operandi and Net-a-Porter are building on their successful Ramadan edits of 2015 with bigger and bolder versions for 2016. One of the most anticipated shopping opportunities for Ramadan is curated by the Middle East brand Symphony, offering a gorgeous selection of kaftans created by big-name designers like Stella Jean and Alexis Mabille, as well as regional favorites such as Mochi and Bouguessa.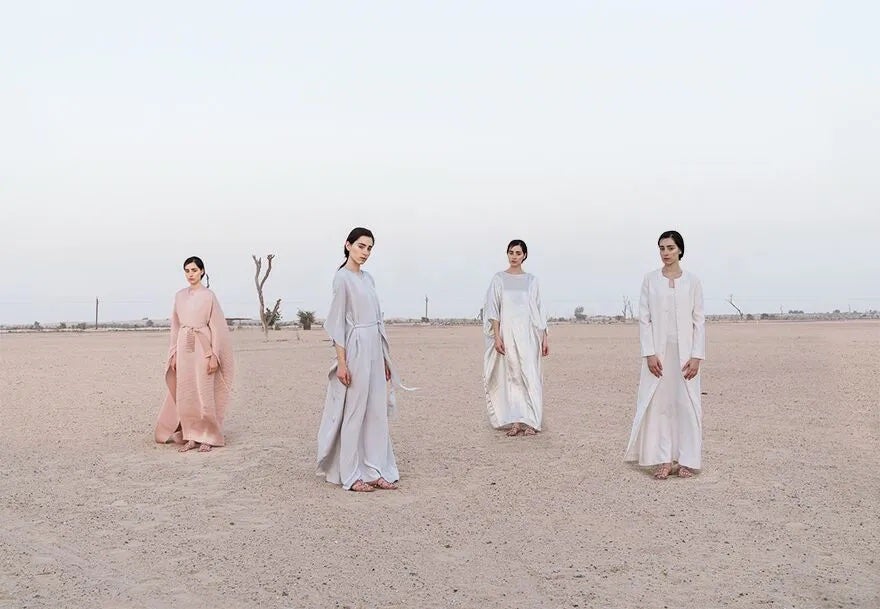 At the end of the day, fashion is a business, and it is a business that has spent DECADES IGNORING one of the largest and fastest growing consumer bases in the world.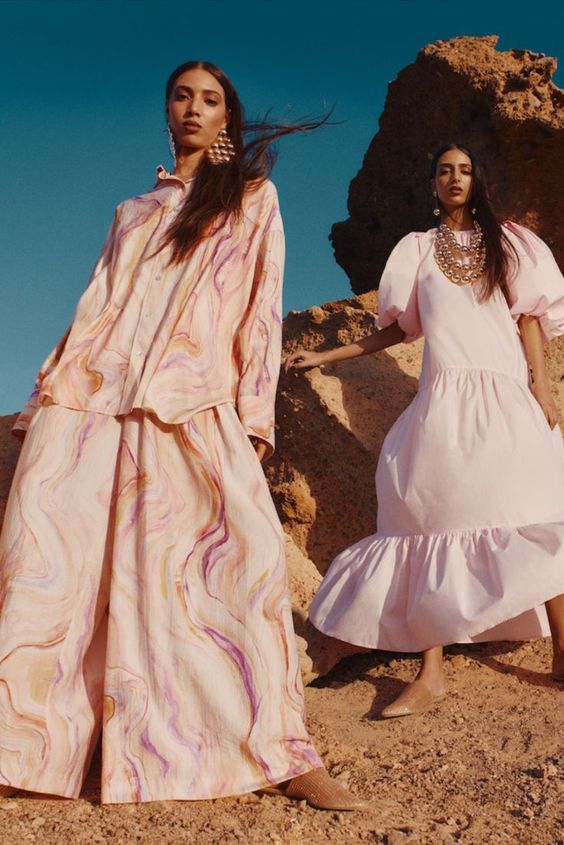 H&M
While the concern that commercialization of the Muslim calendar's holiest holiday may diminish the Islamic spirit, the fact is much of the holiday revolves around charity and gift-giving, much like Christmas. It would be dismissive to say that Ramadan purchases are self-serving, and therefore not in line with the spirit of the holiday, as a majority of purchases are made for friends and family members. Furthermore, a selection of Ramadan edits on luxury retail sites, and targeted profiling of the Ramadan shopper by major brands are still a far cry from the over-saturated, tinsel-blasted monolith that is the Christmas holiday.
At the end of the day, fashion is a business, and it is a business that has spent decades ignoring one of the largest and fastest growing consumer bases in the world. Now that the Muslim world and its vast collective purchasing power has their attention, there is no way to stop the tide of capitalism that is rolling our way. I would even go so far as to argue that Mango, Moda Operandi, Net-a-Porter, Burberry, and the likes are doing a great service to those who want to invest in new holiday garments, or give them as gifts, by ensuring that the products on offer are beautiful, high-quality, and respectful of tradition.