Milan Fashion Week
Matthieu Blazy's Sophomore Collection at Bottega Veneta Has a Quiet, Magnetic Energy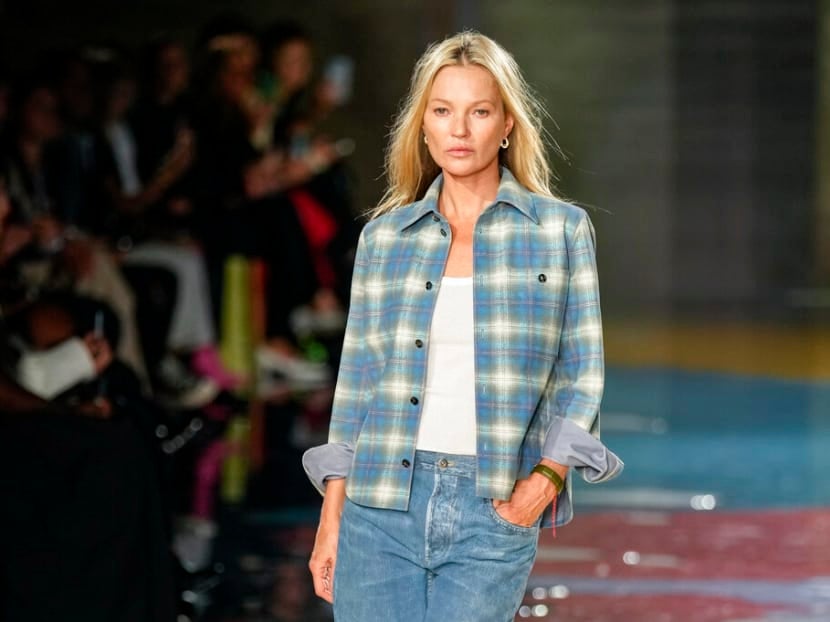 by Grace Gordon
4-minute read
September 25, 2022
Matthieu Blazy's Sophomore Collection at Bottega Veneta Has a Quiet, Magnetic Energy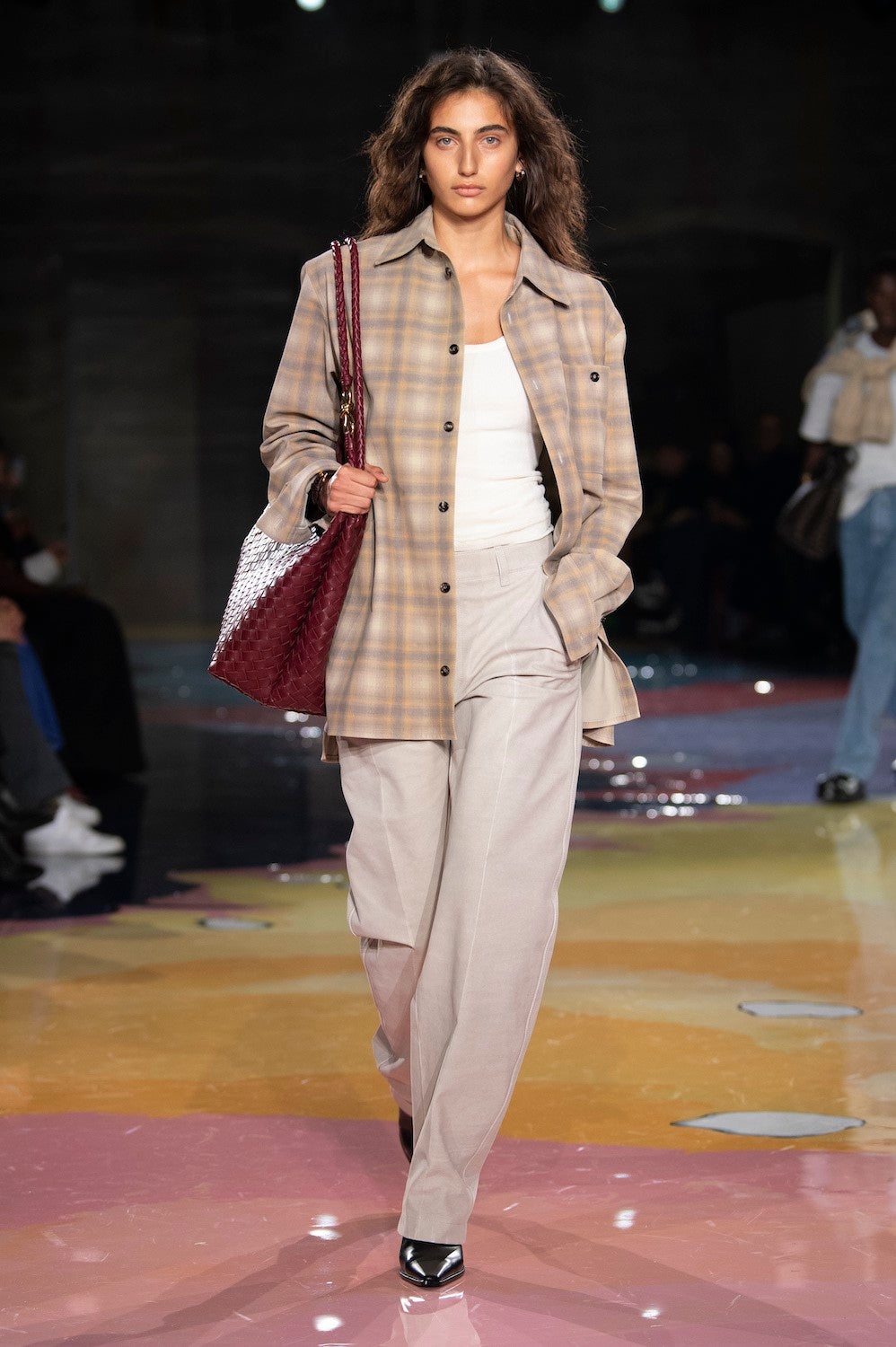 BOTTEGA VENETA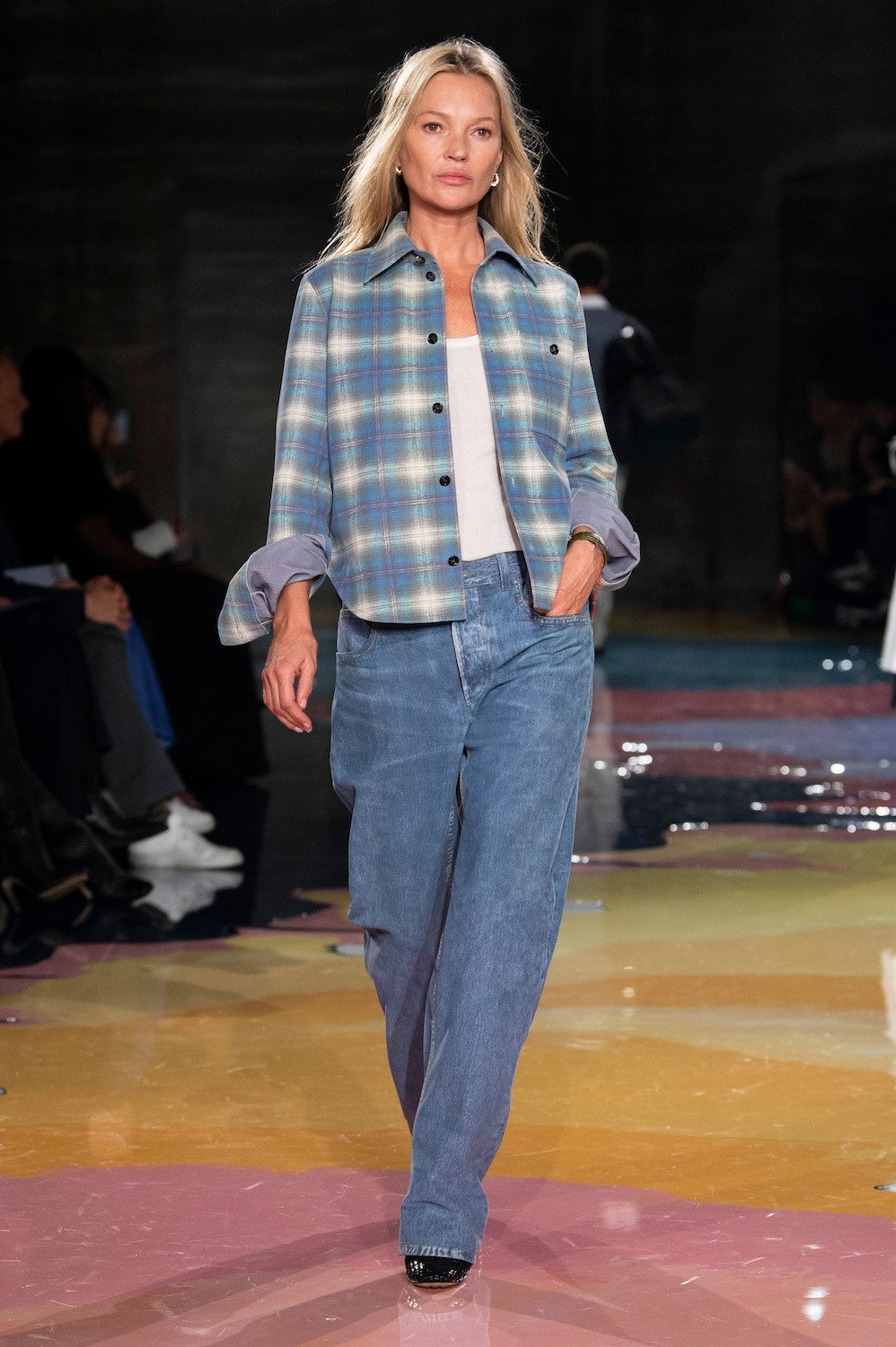 LAUNCHMETRICS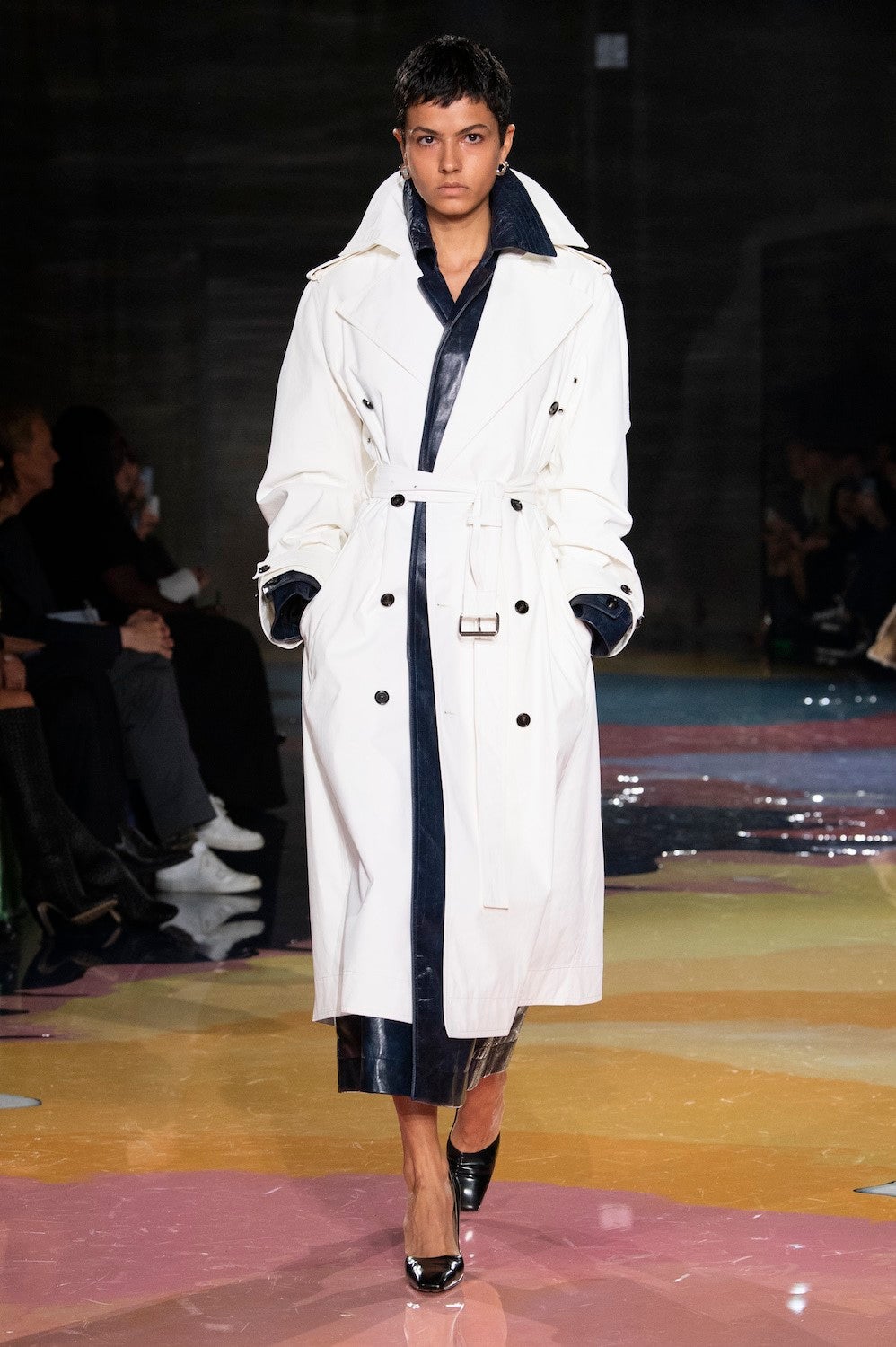 BOTTEGA VENETA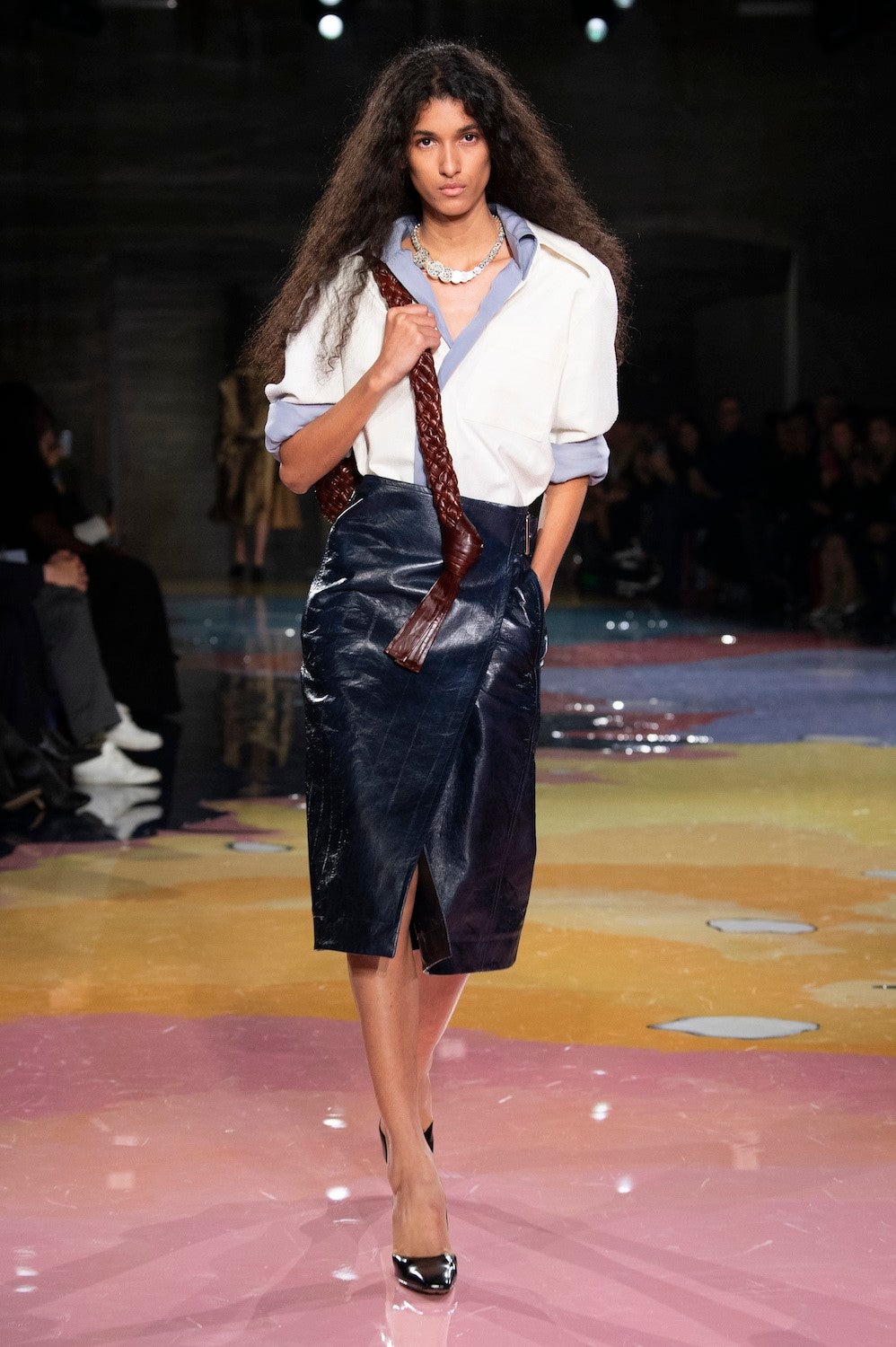 LAUNCHMETRICS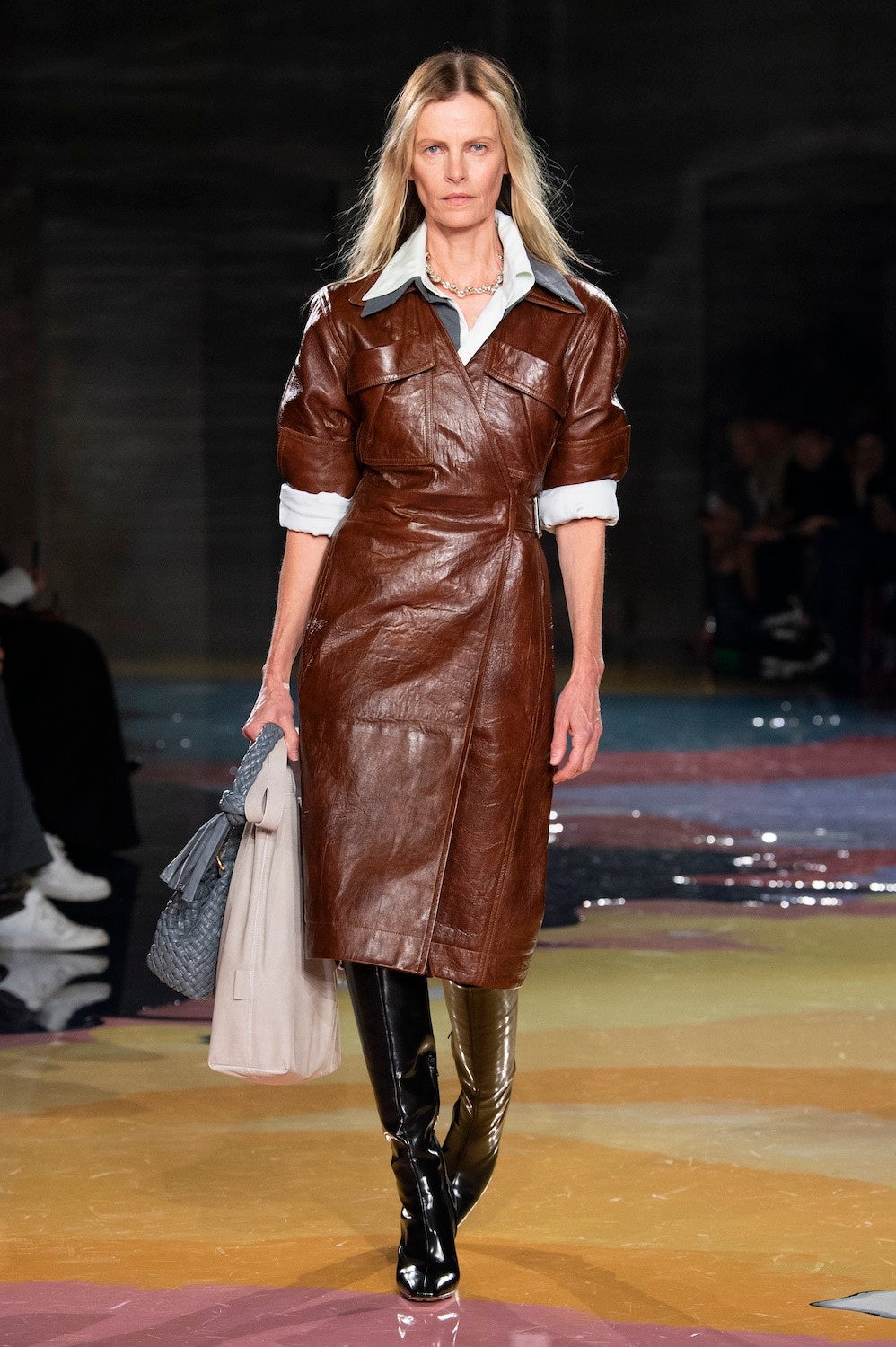 BOTTEGA VENETA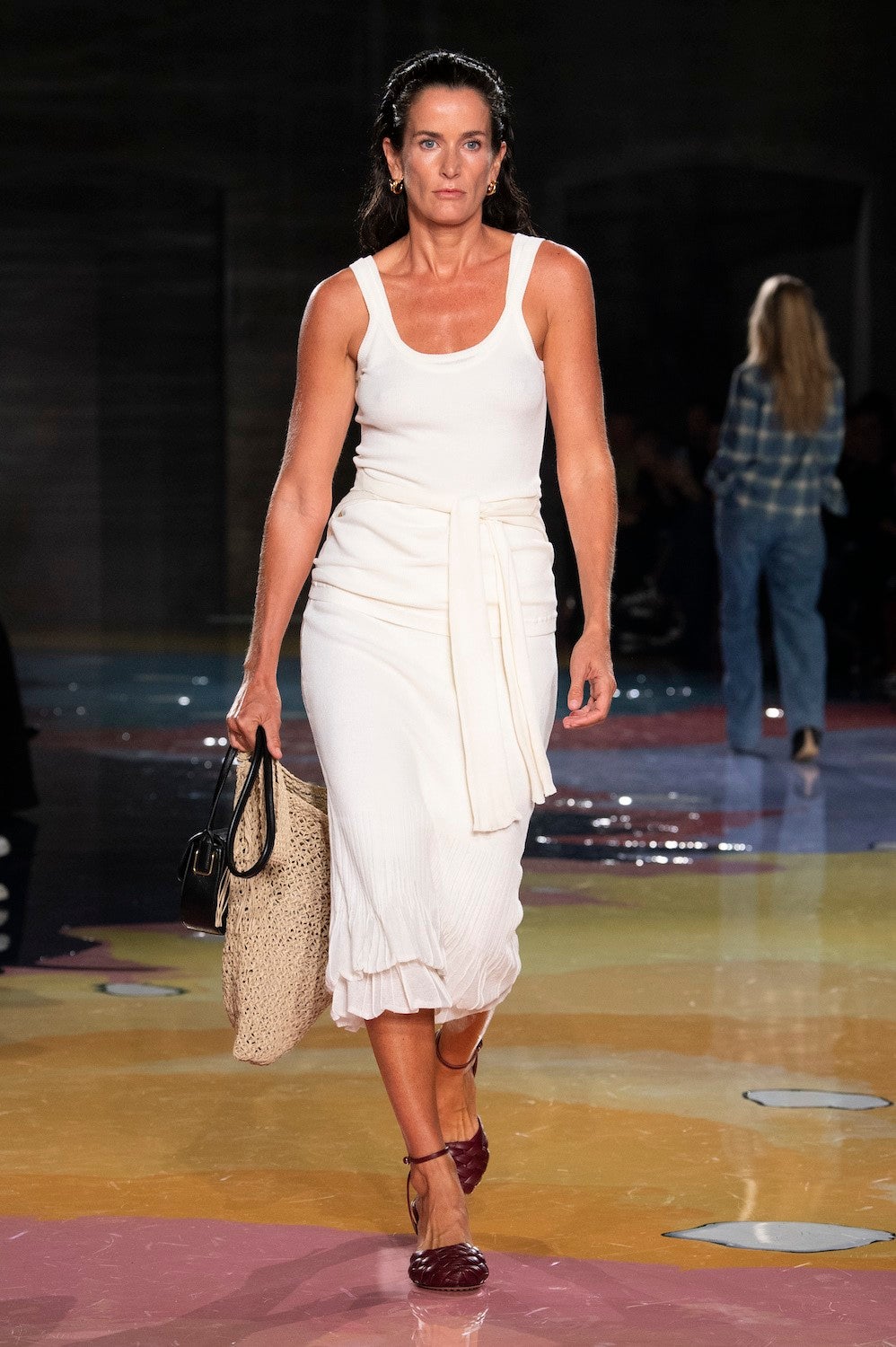 LAUNCHMETRICS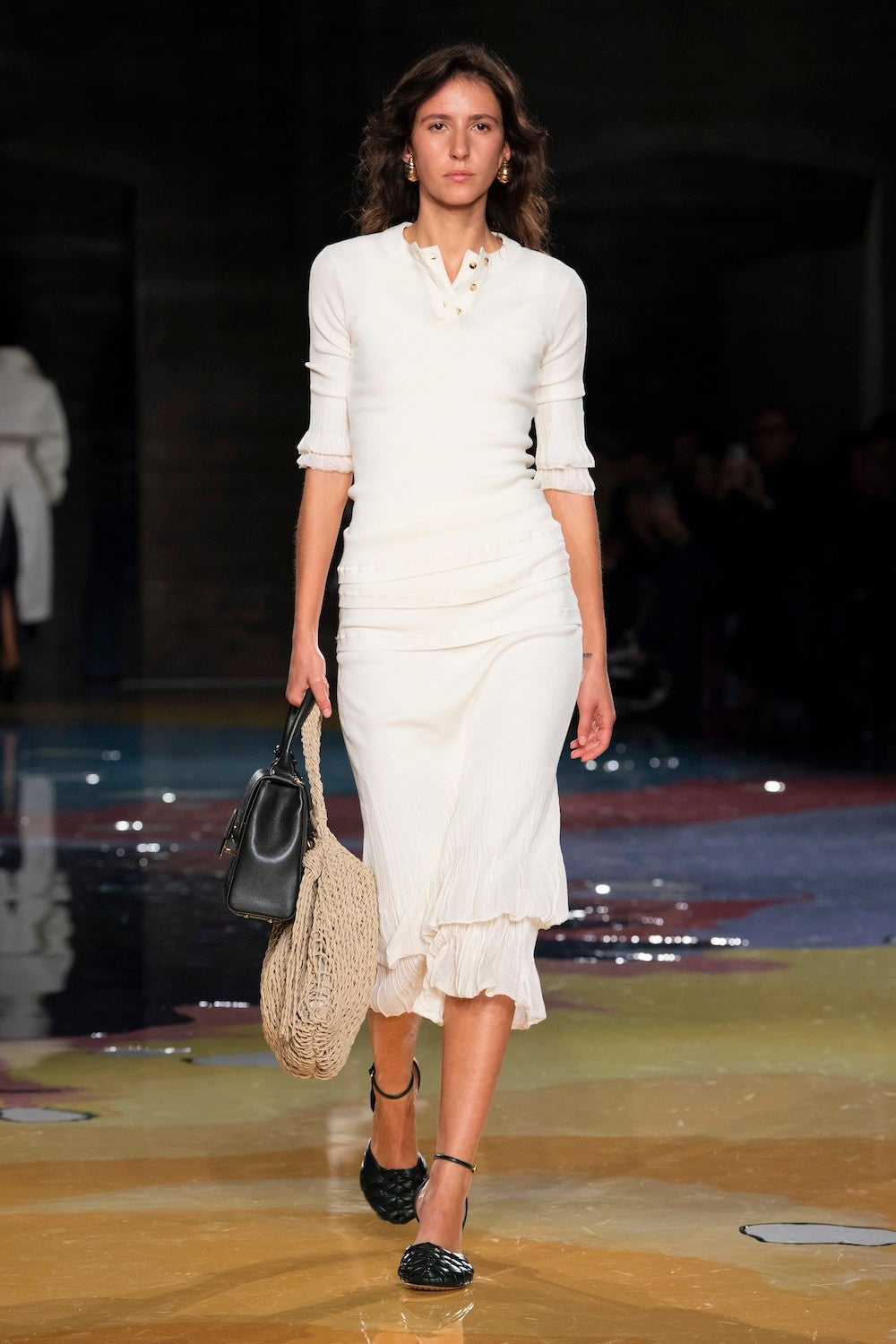 BOTTEGA VENETA
LAUNCHMETRICS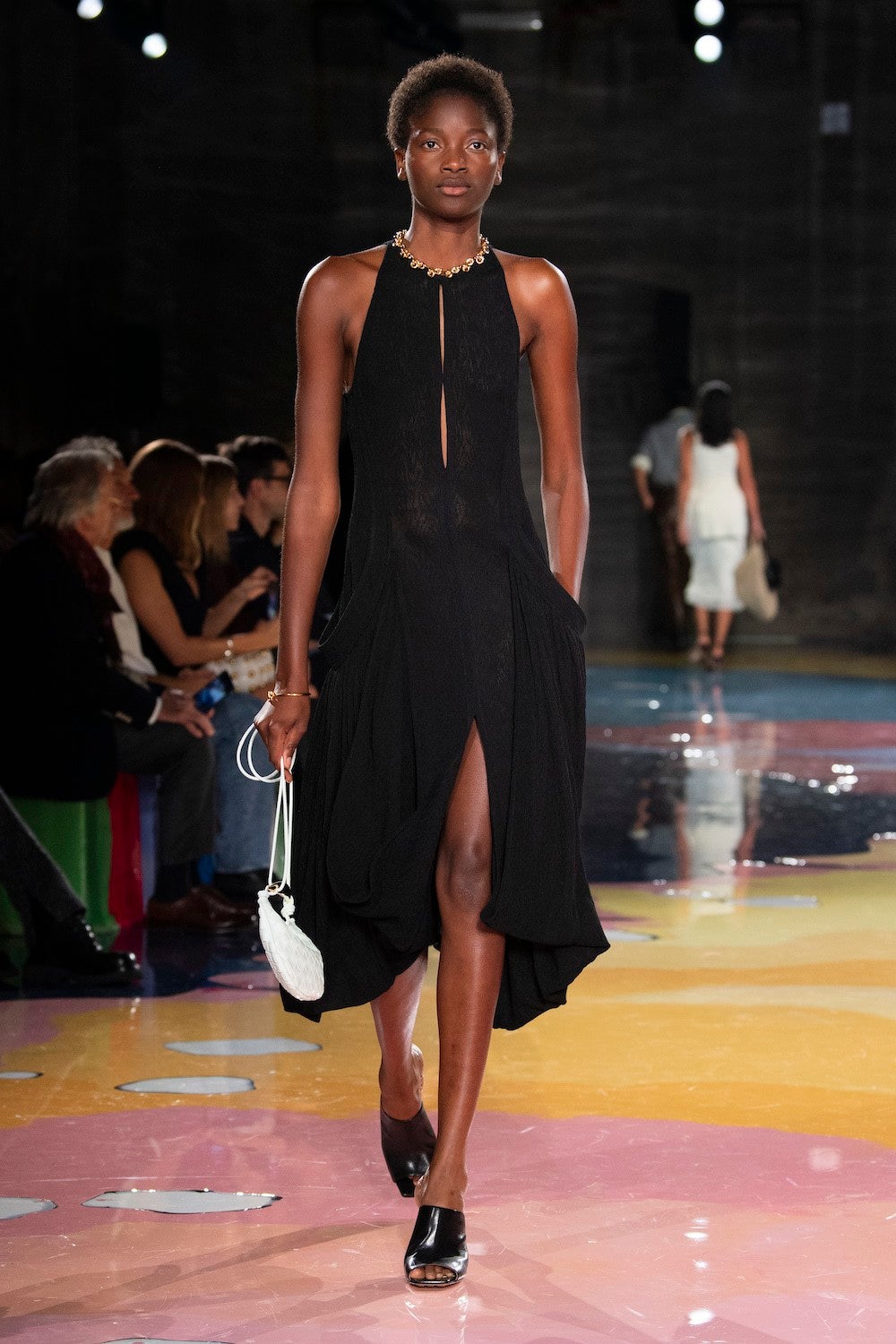 BOTTEGA VENETA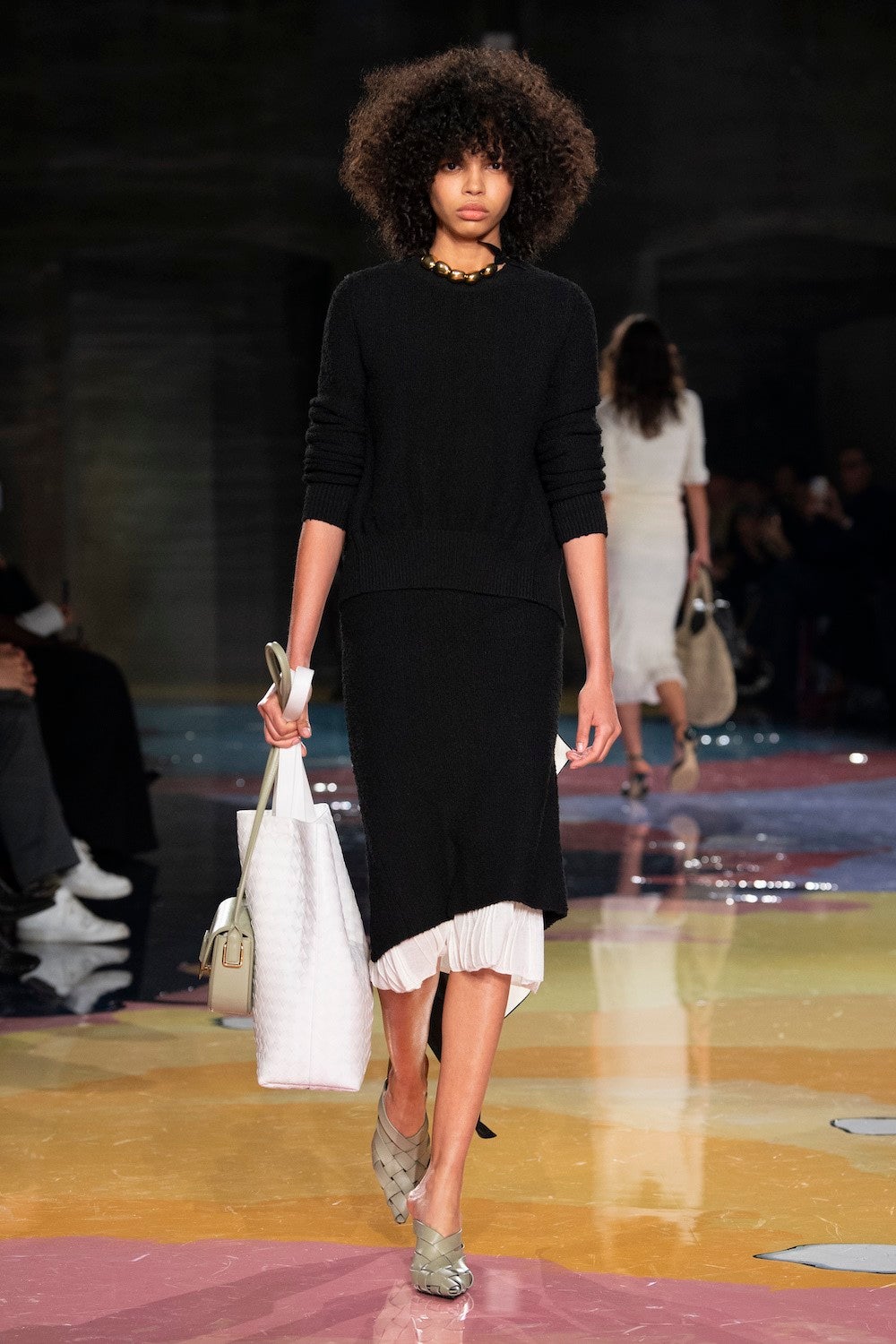 LAUNCHMETRICS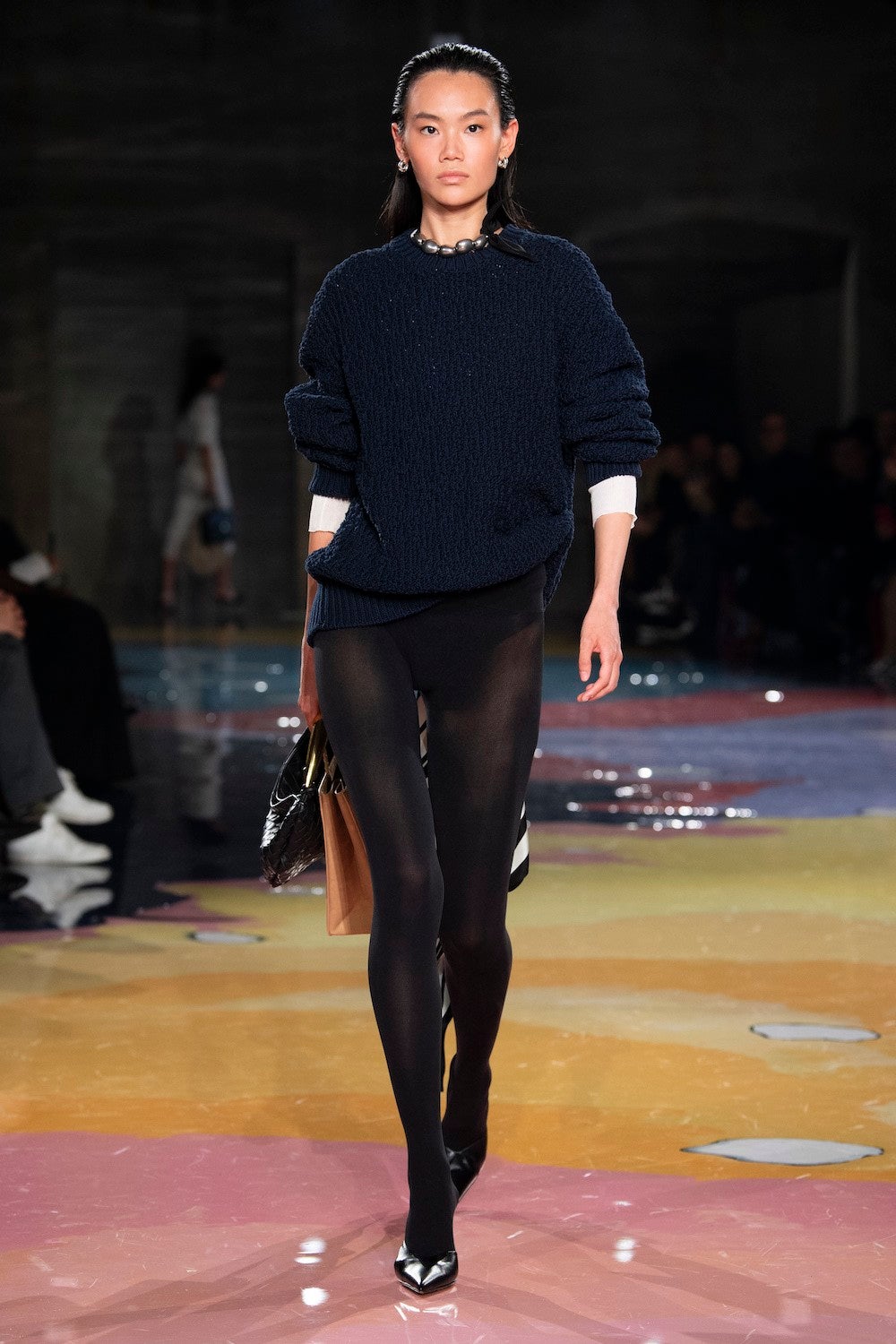 BOTTEGA VENETA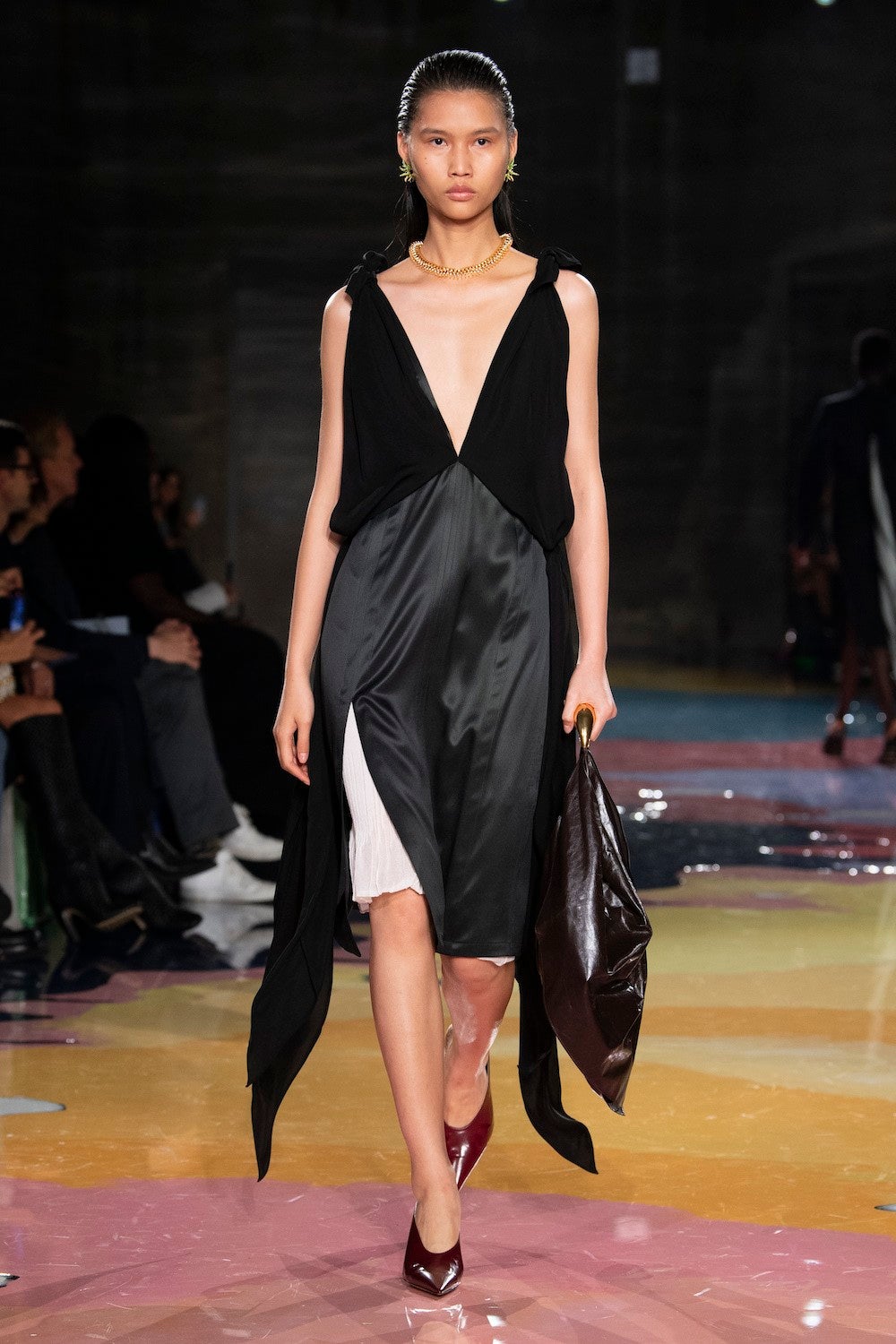 LAUNCHMETRICS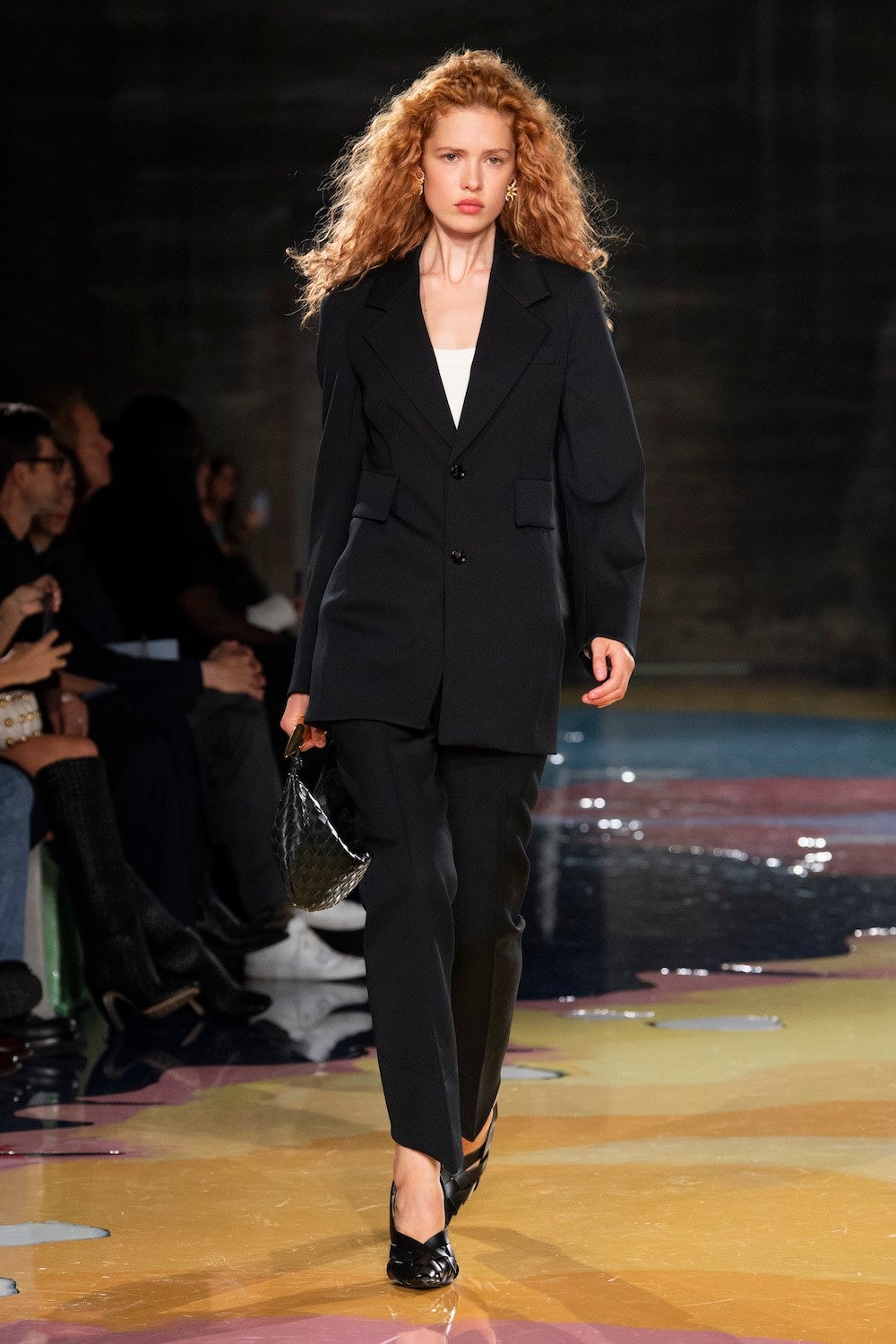 BOTTEGA VENETA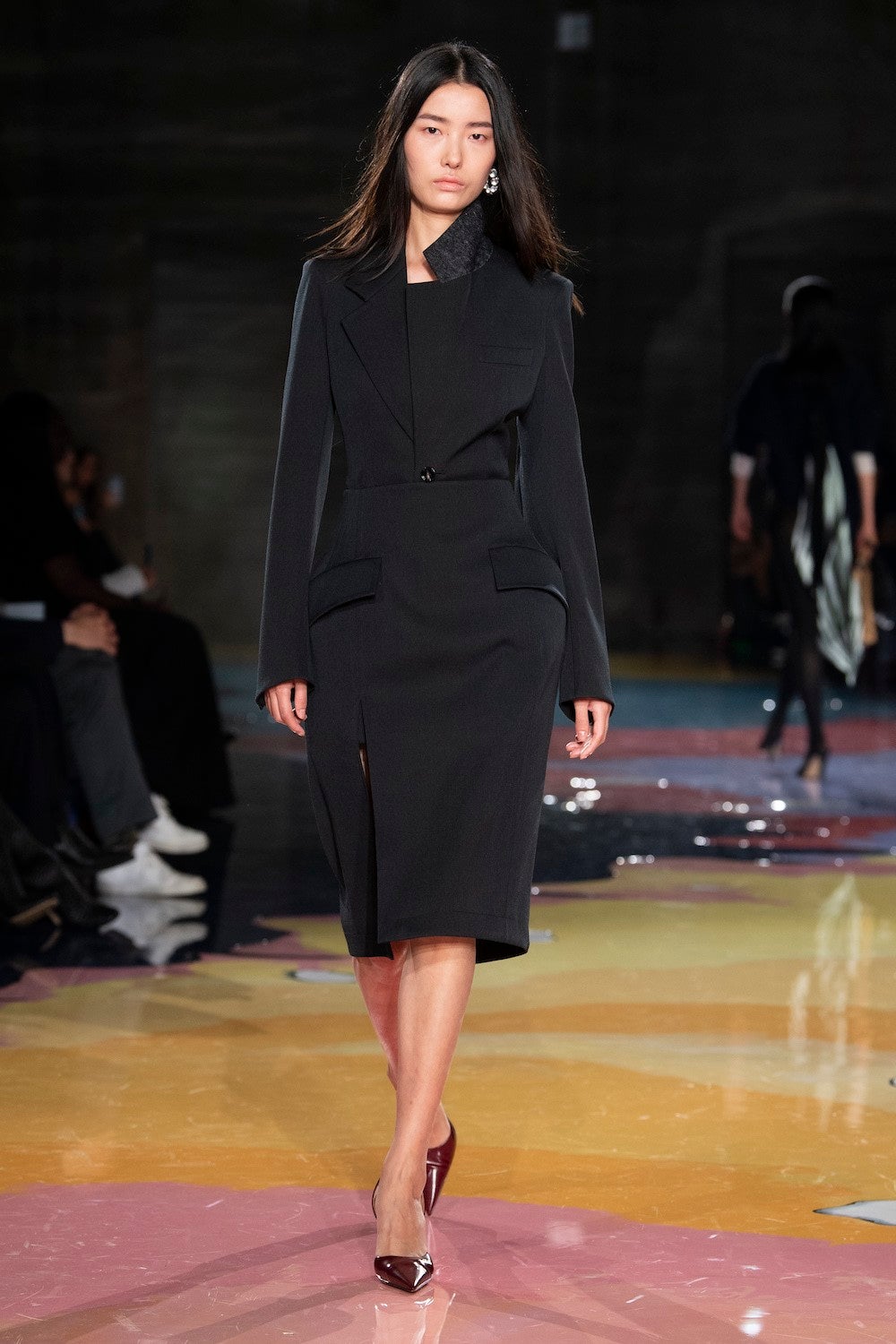 LAUNCHMETRICS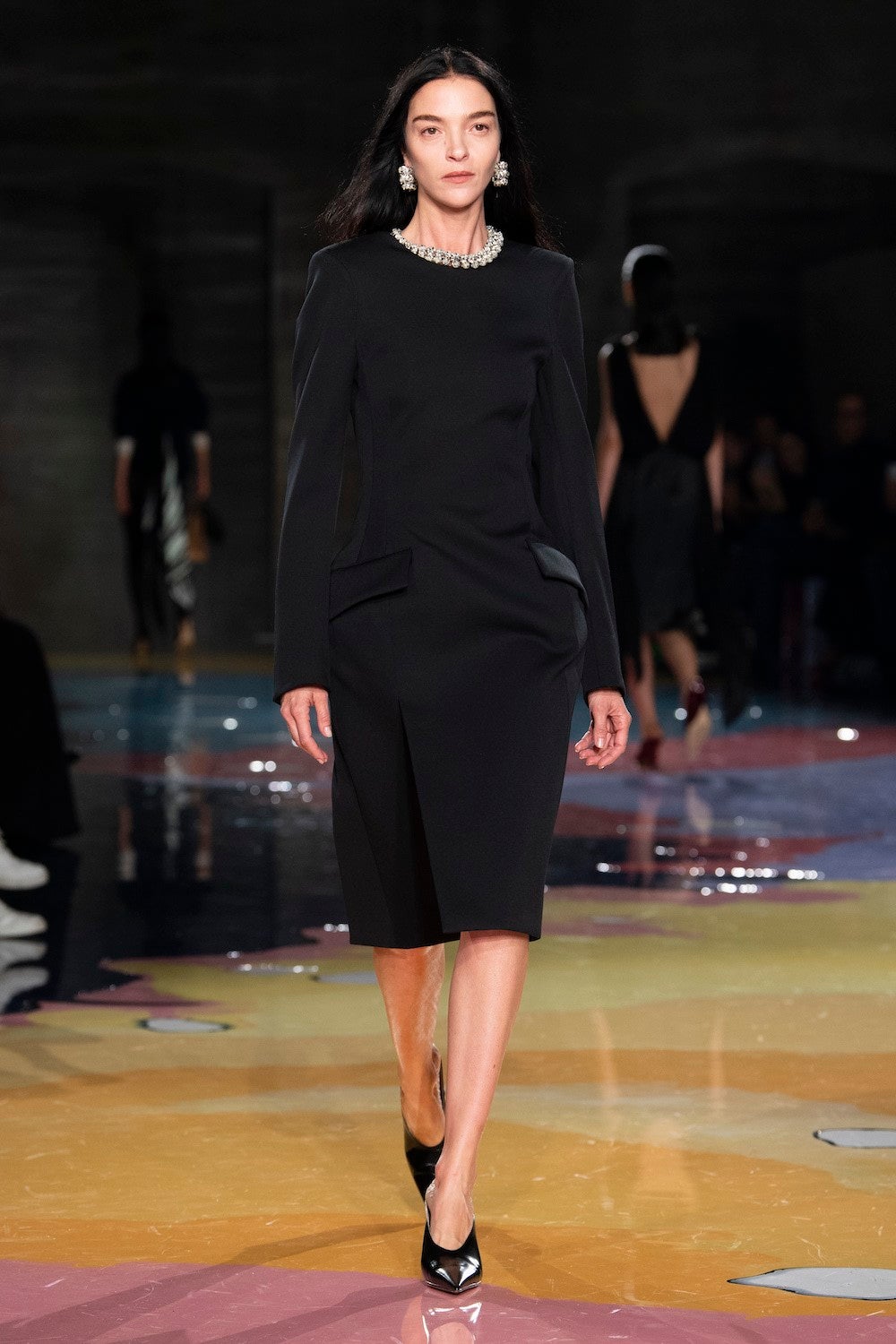 BOTTEGA VENETA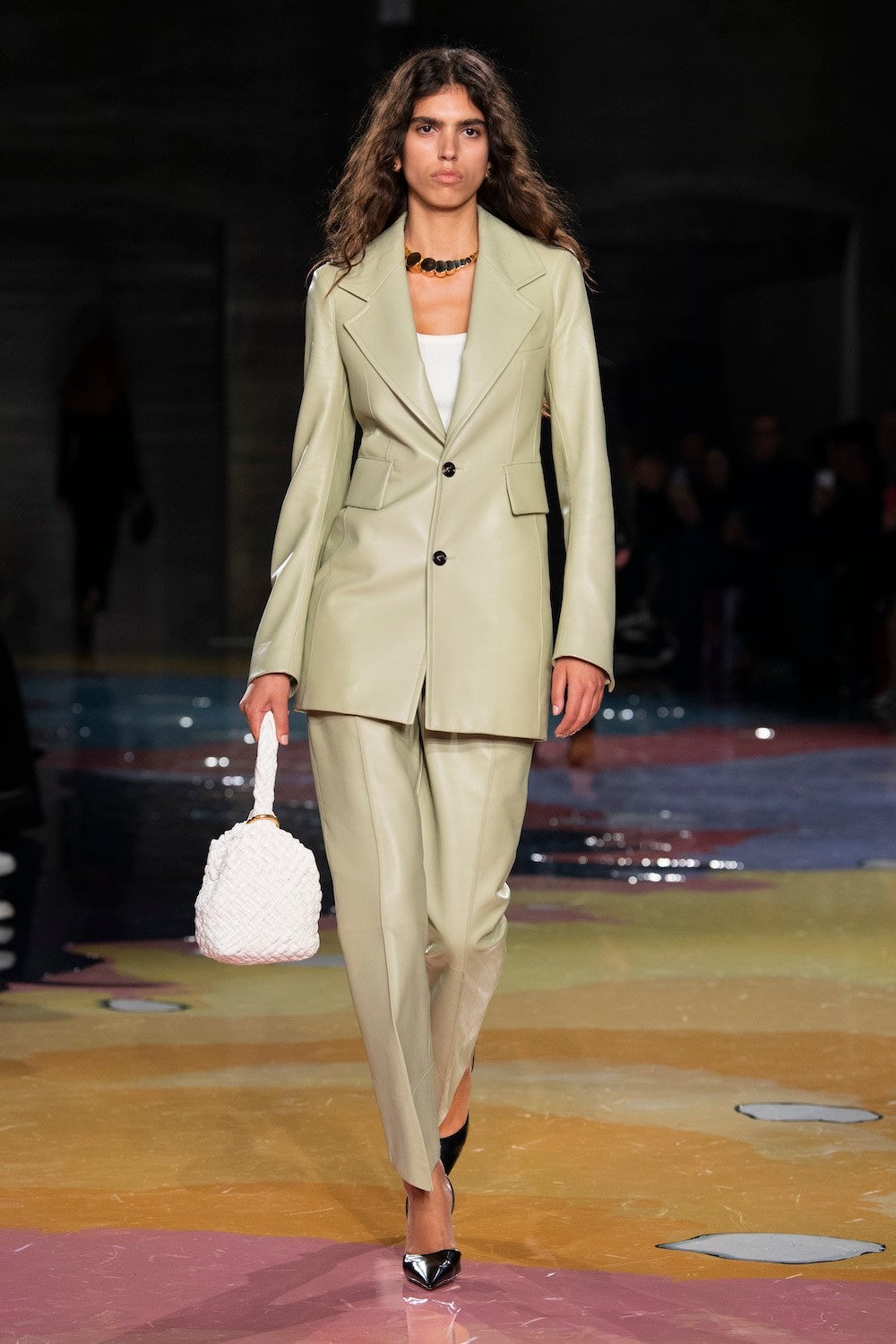 LAUNCHMETRICS
BOTTEGA VENETA
LAUNCHMETRICS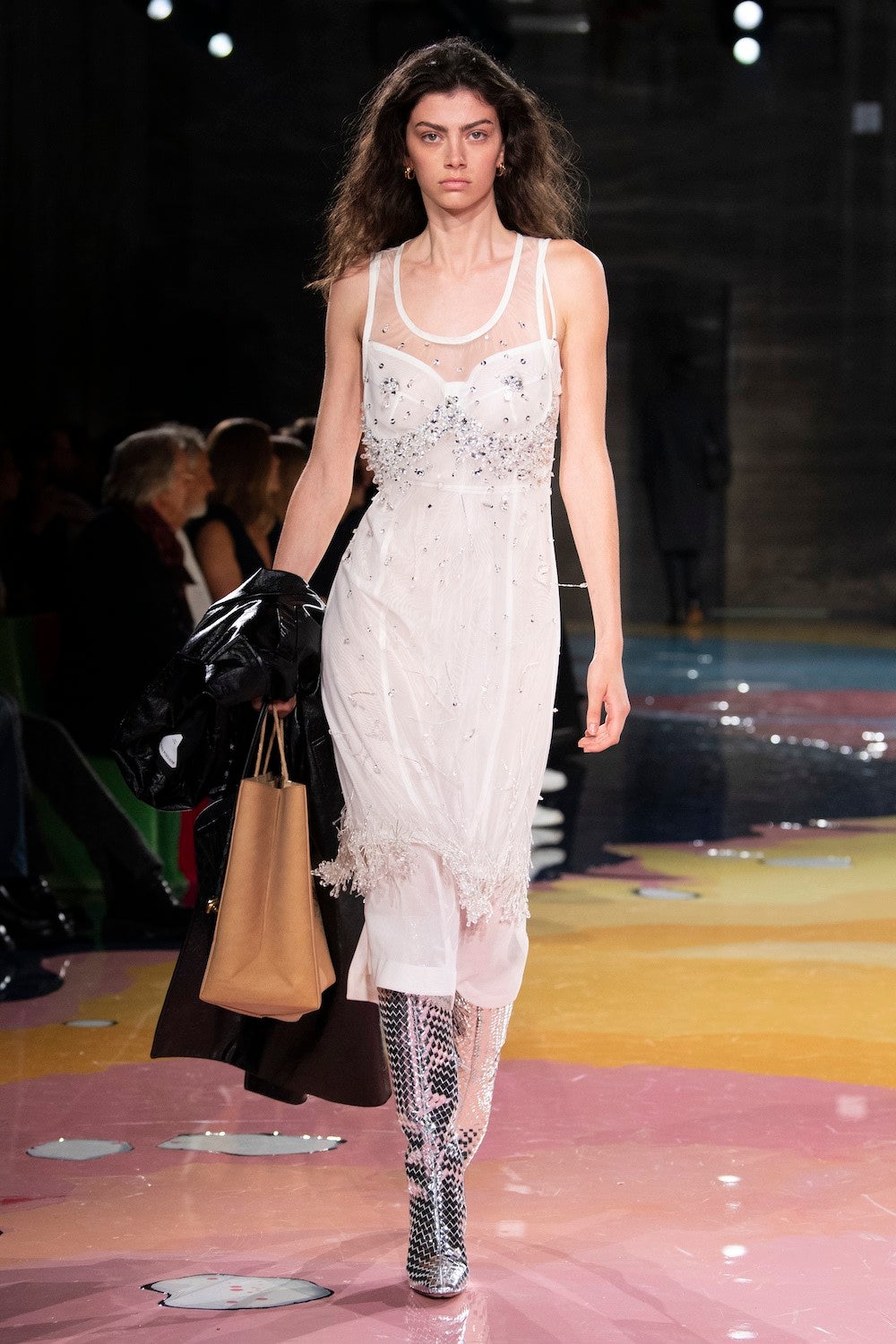 BOTTEGA VENETA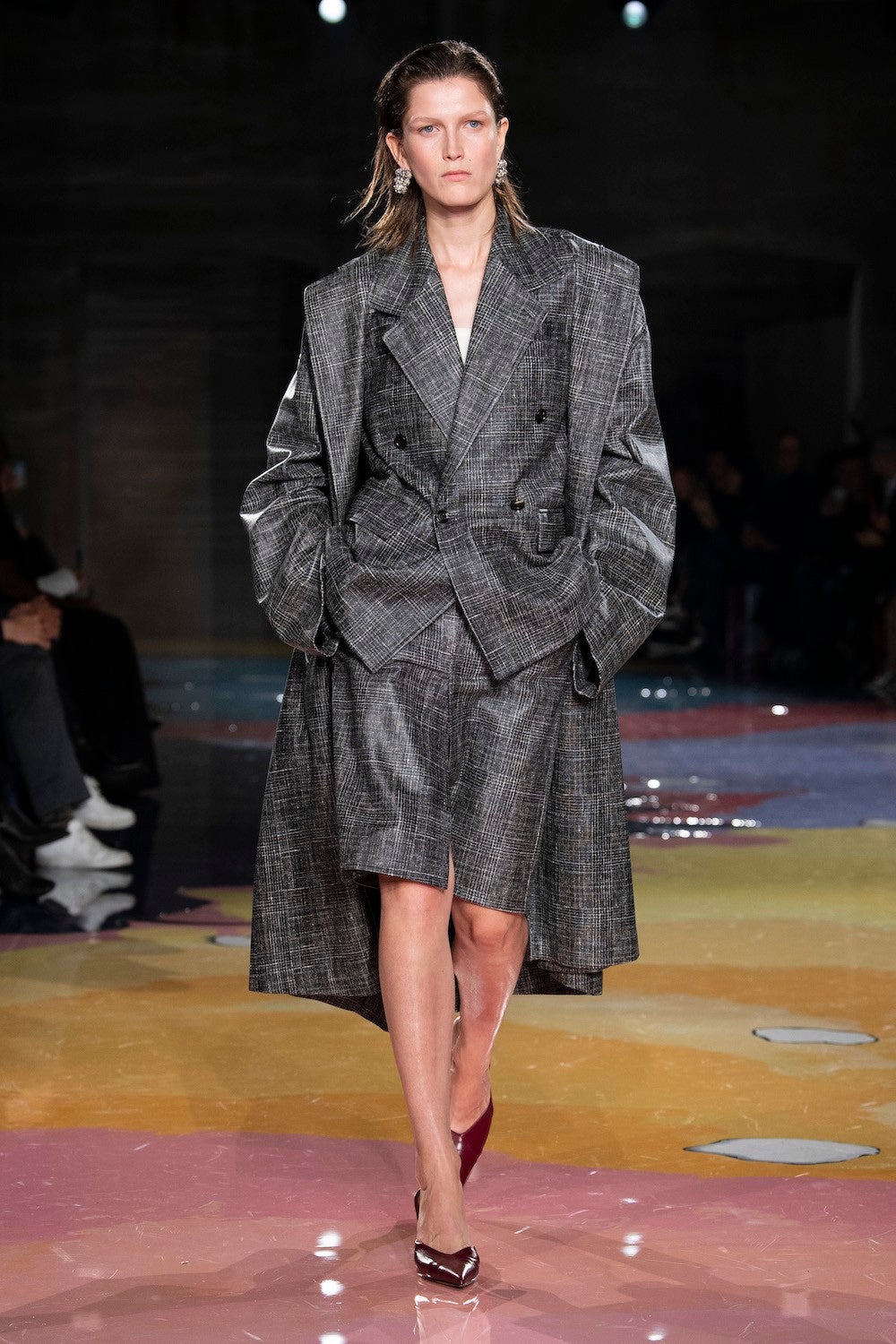 LAUNCHMETRICS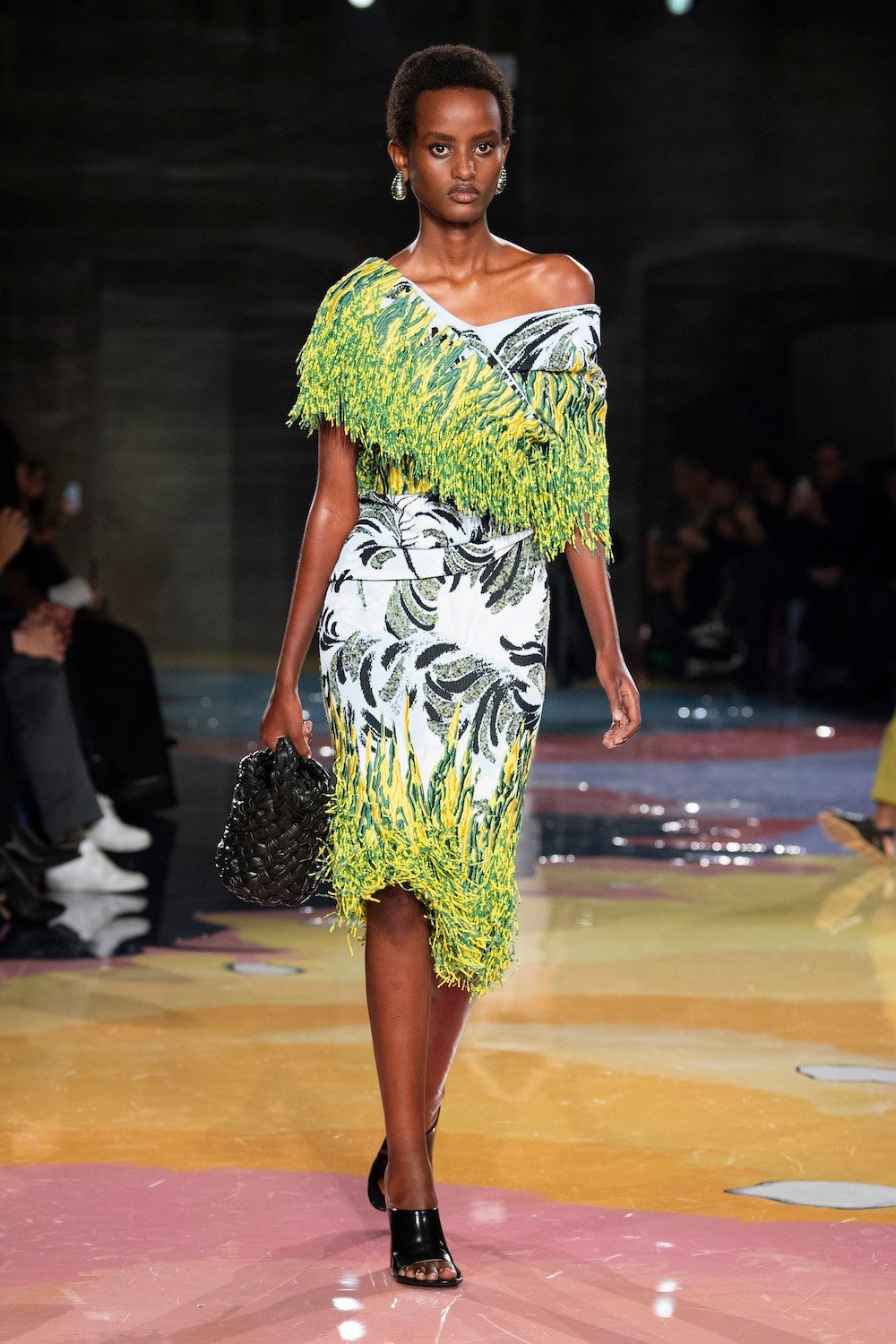 BOTTEGA VENETA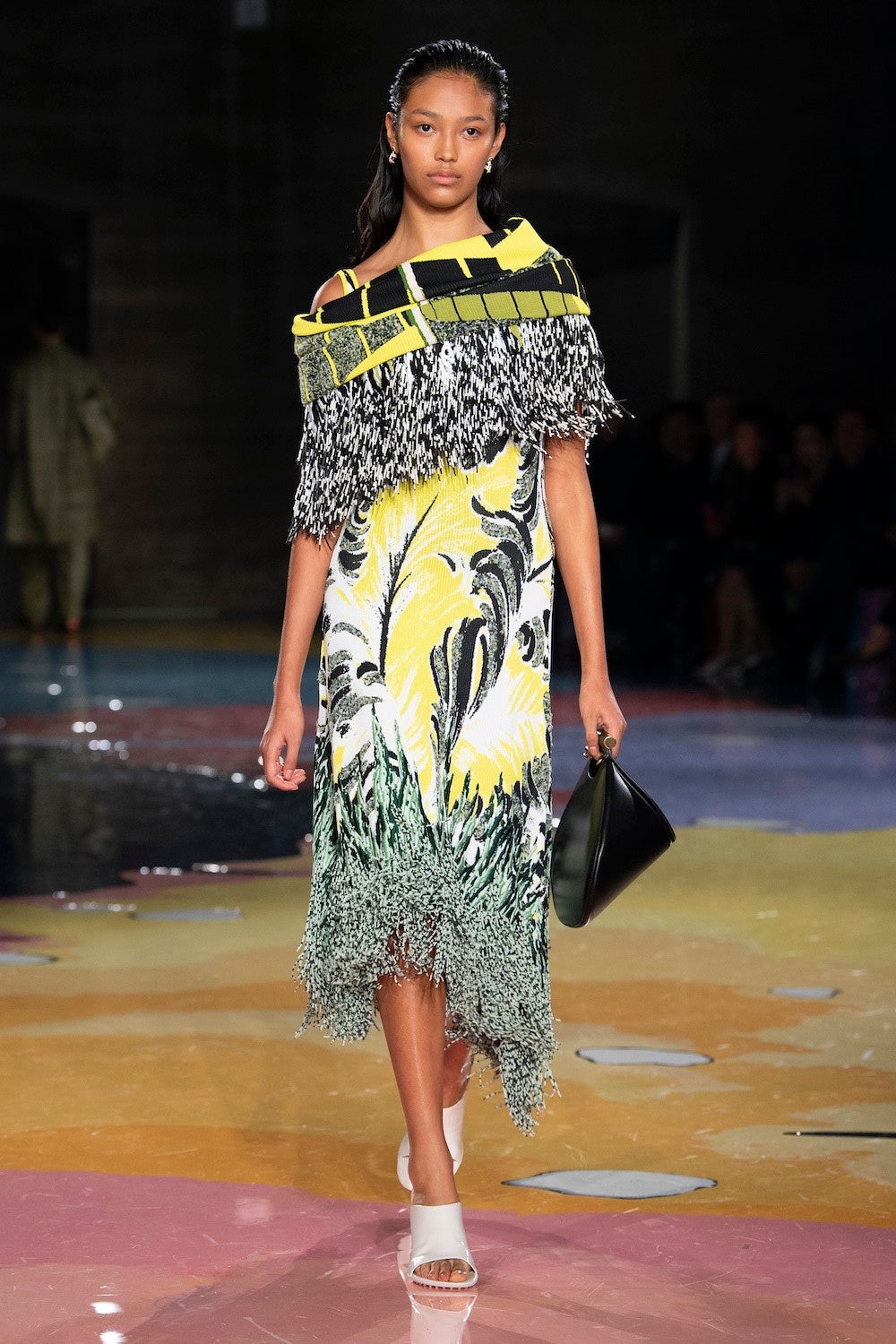 LAUNCHMETRICS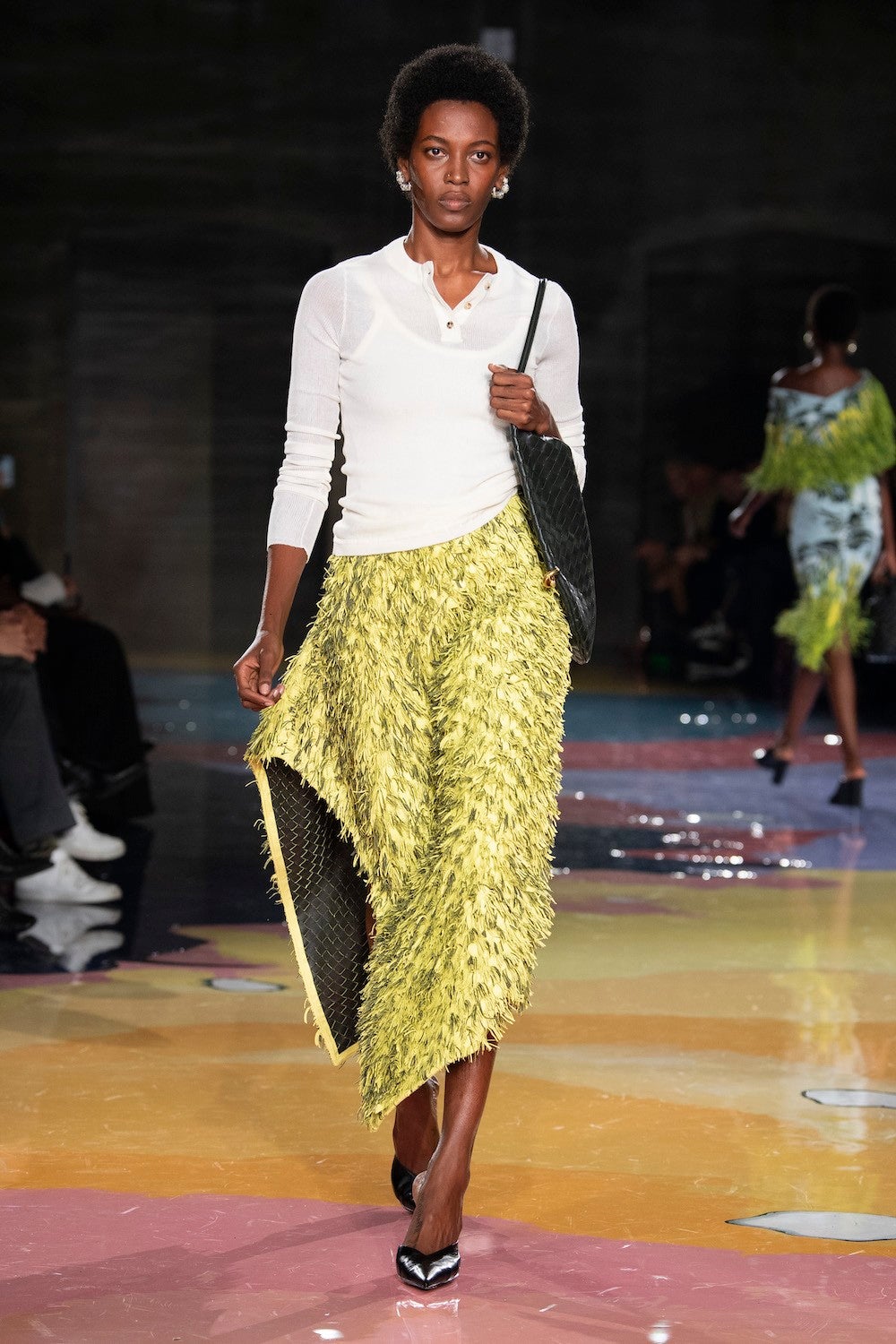 BOTTEGA VENETA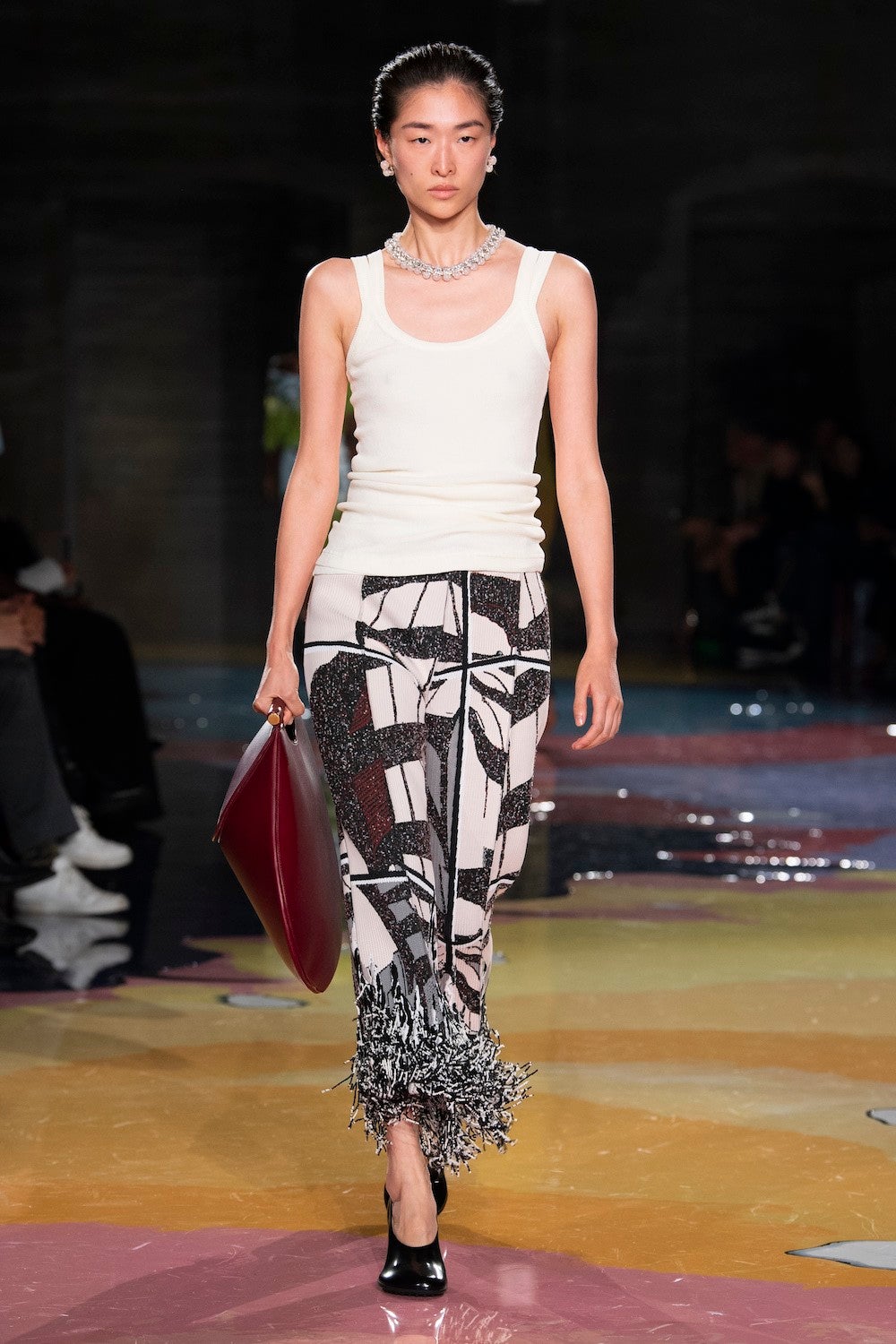 LAUNCHMETRICS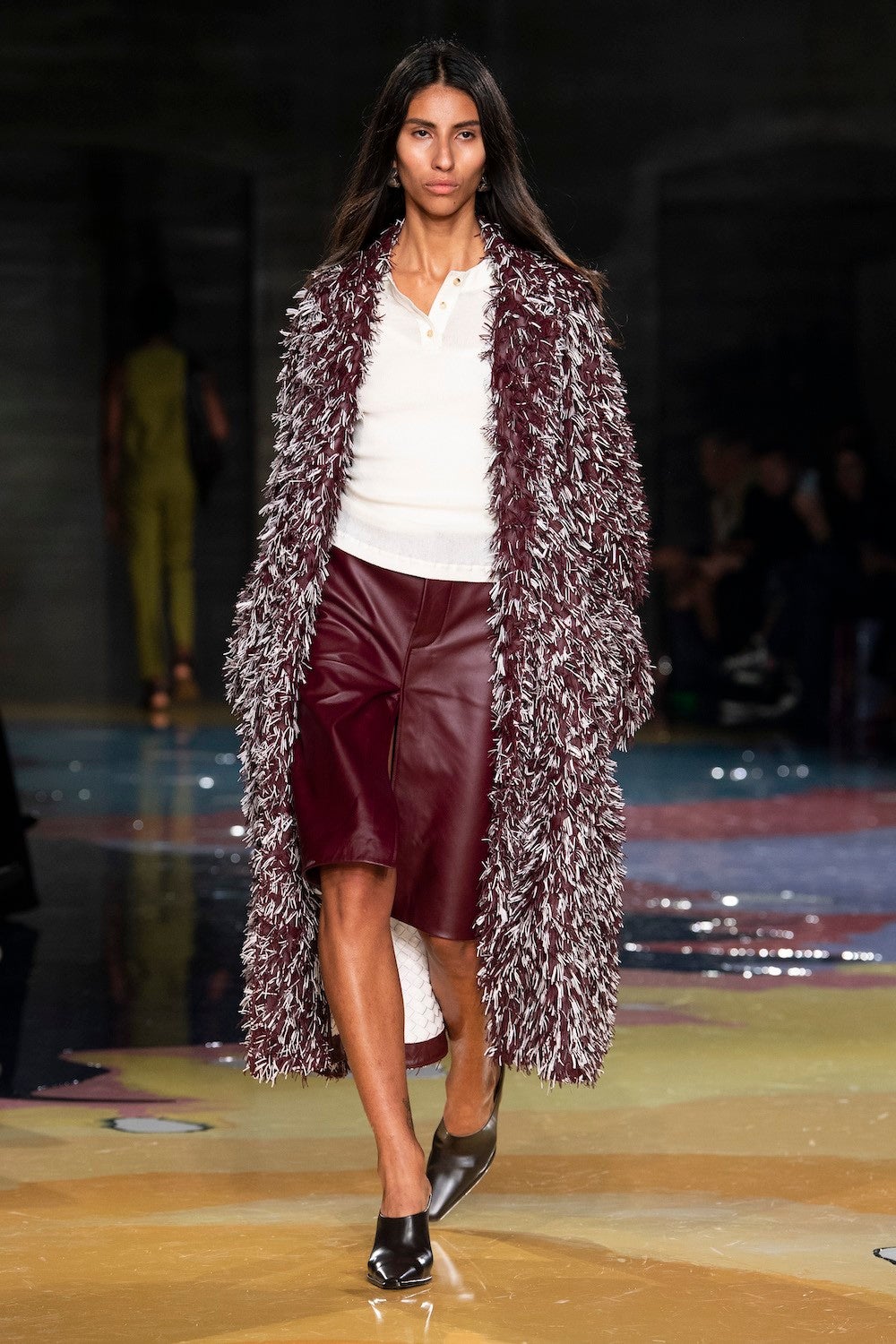 BOTTEGA VENETA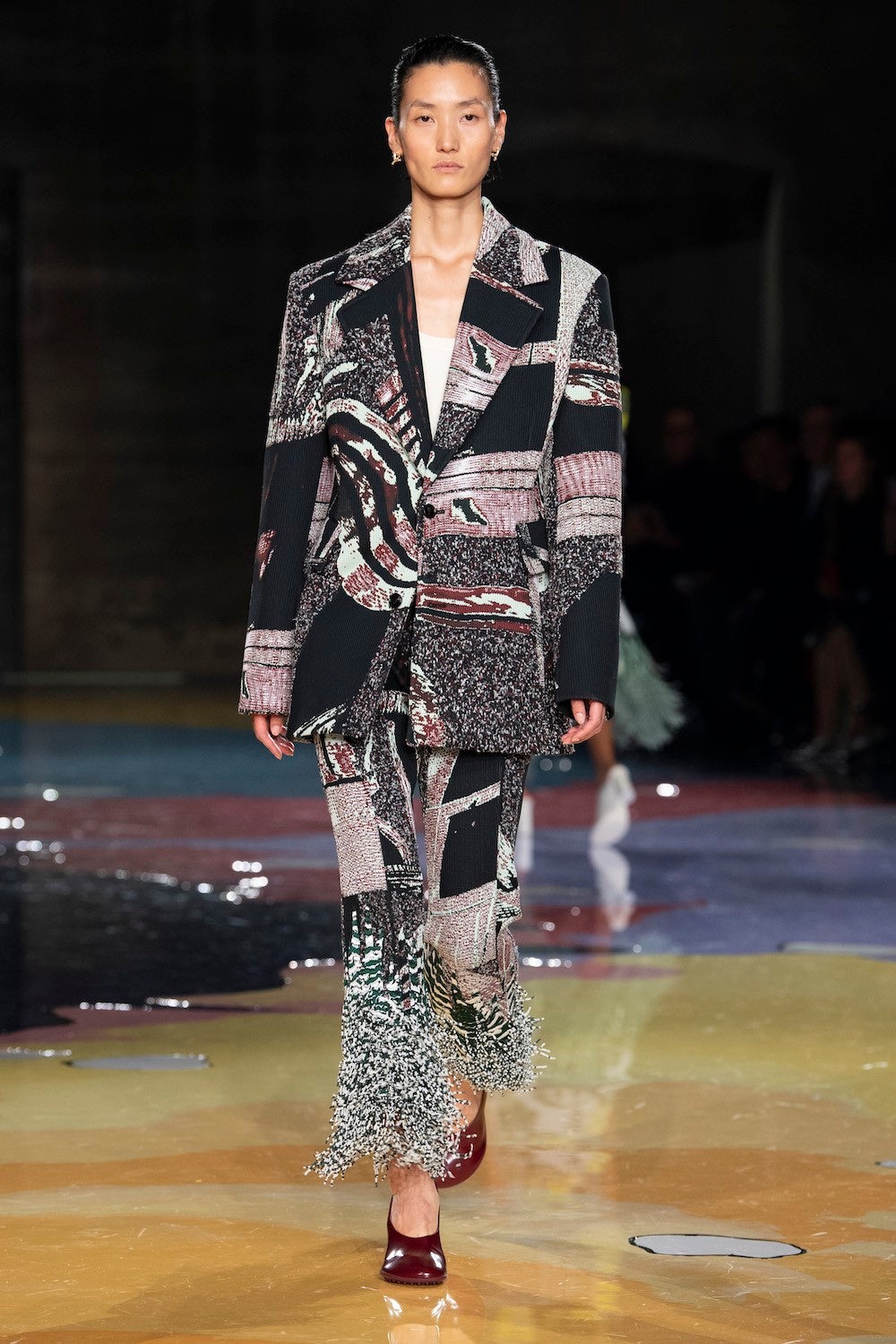 LAUNCHMETRICS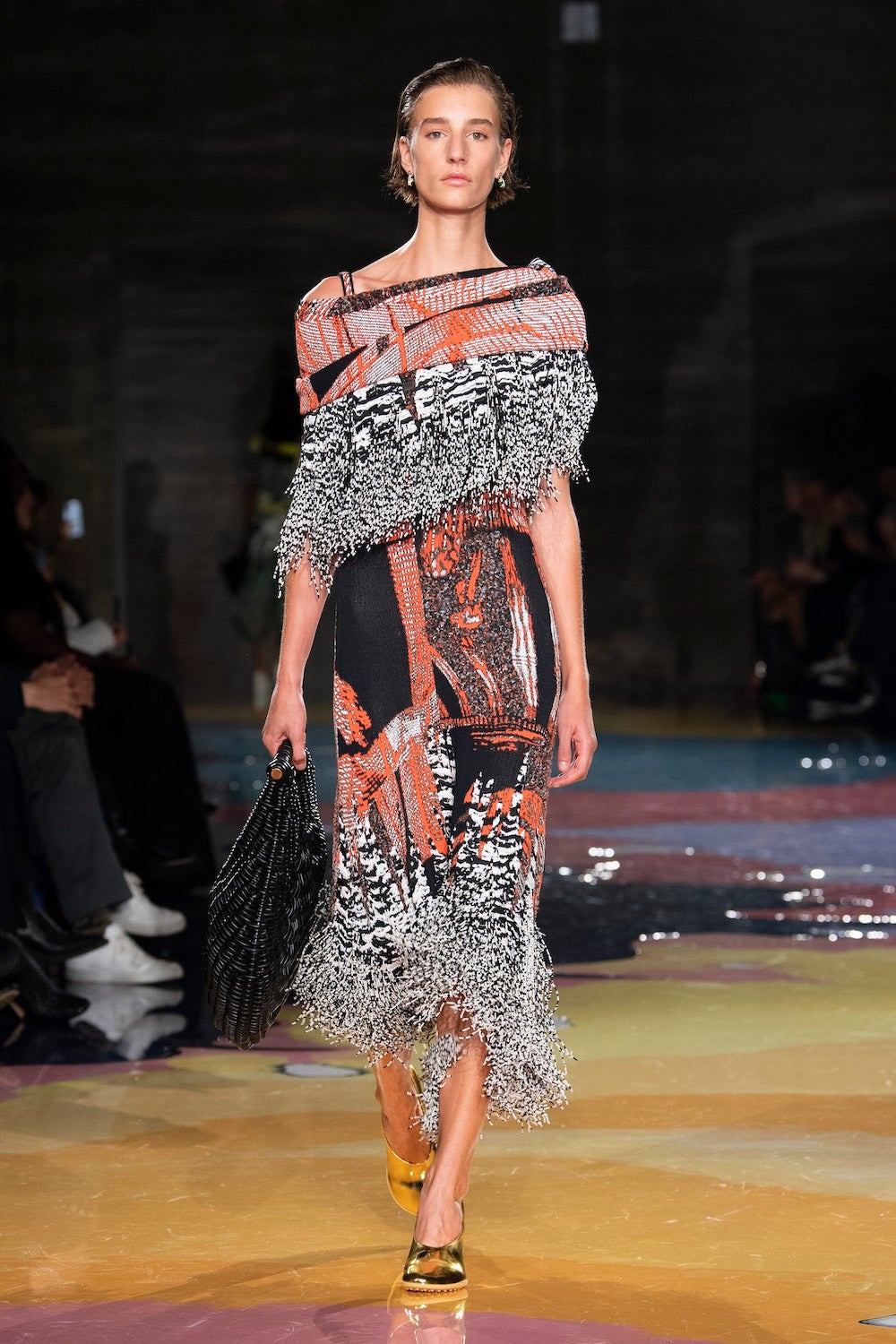 BOTTEGA VENETA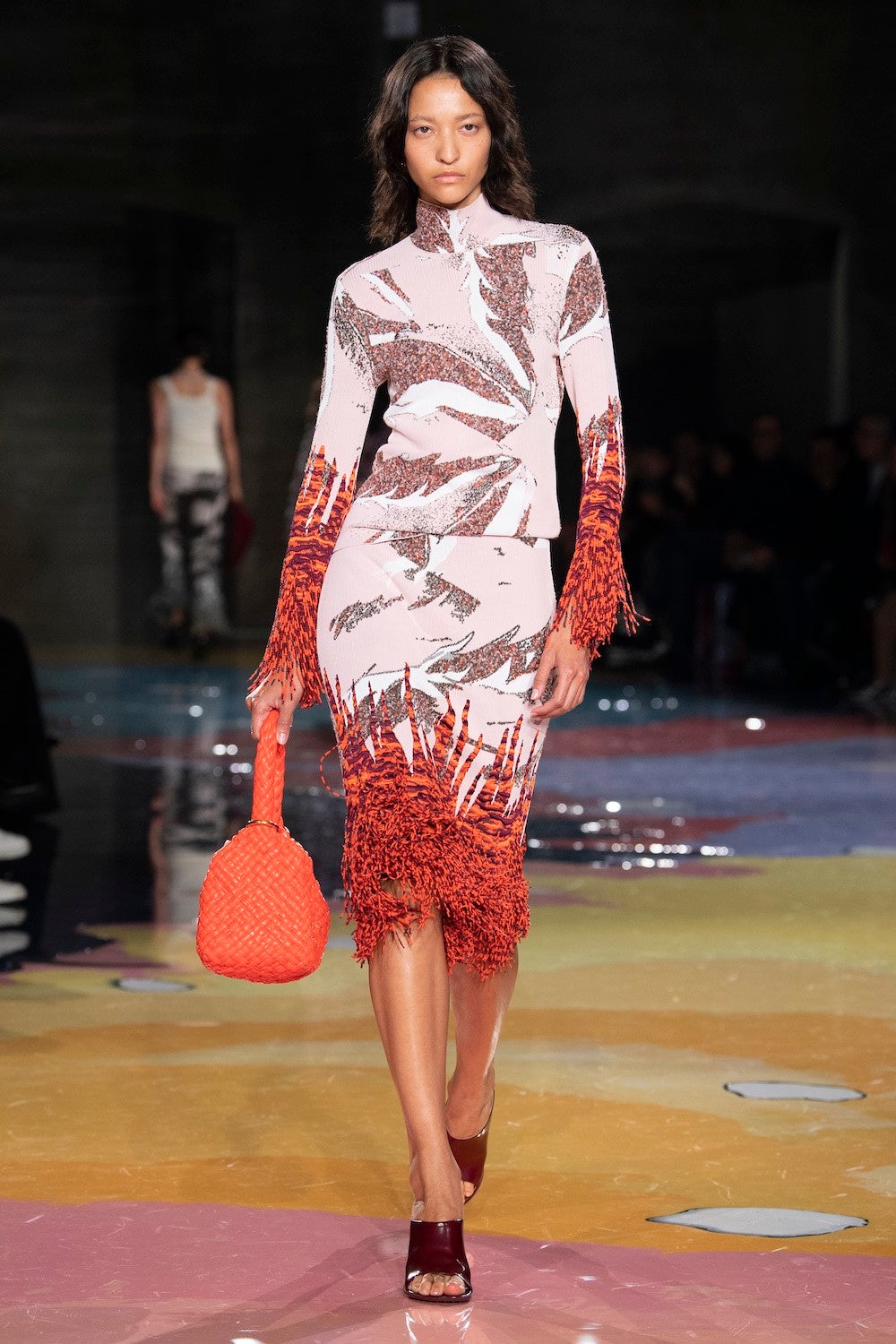 LAUNCHMETRICS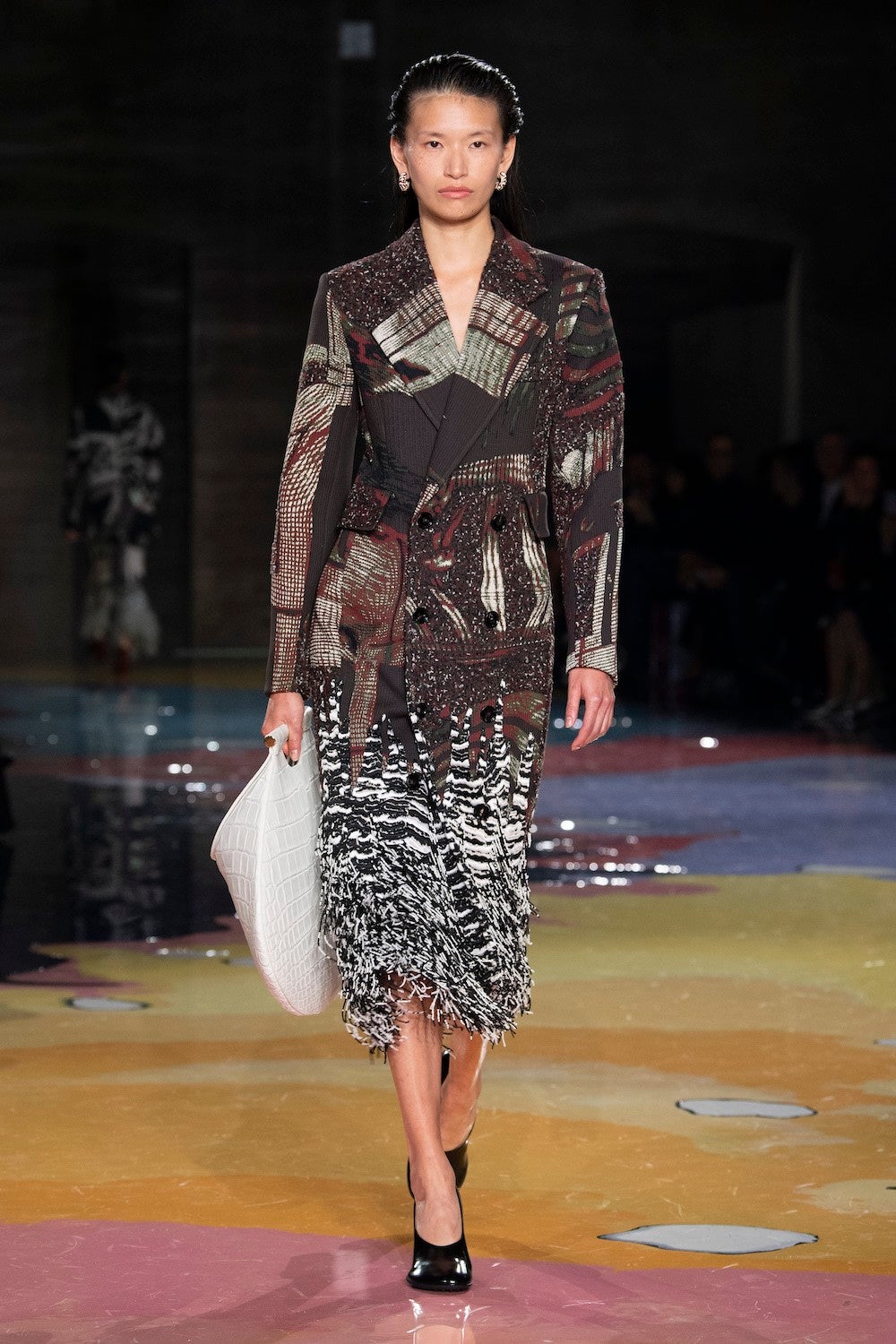 BOTTEGA VENETA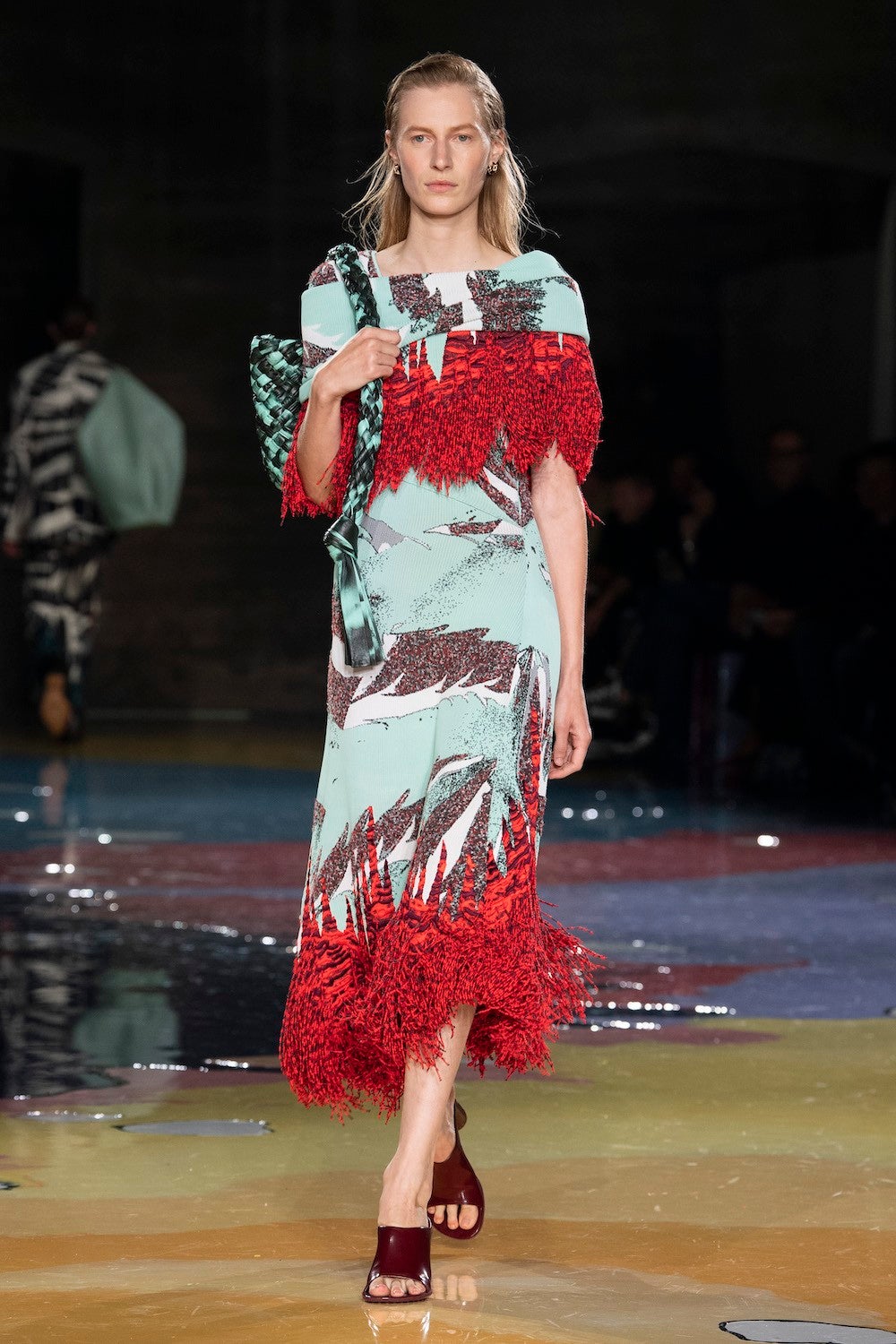 LAUNCHMETRICS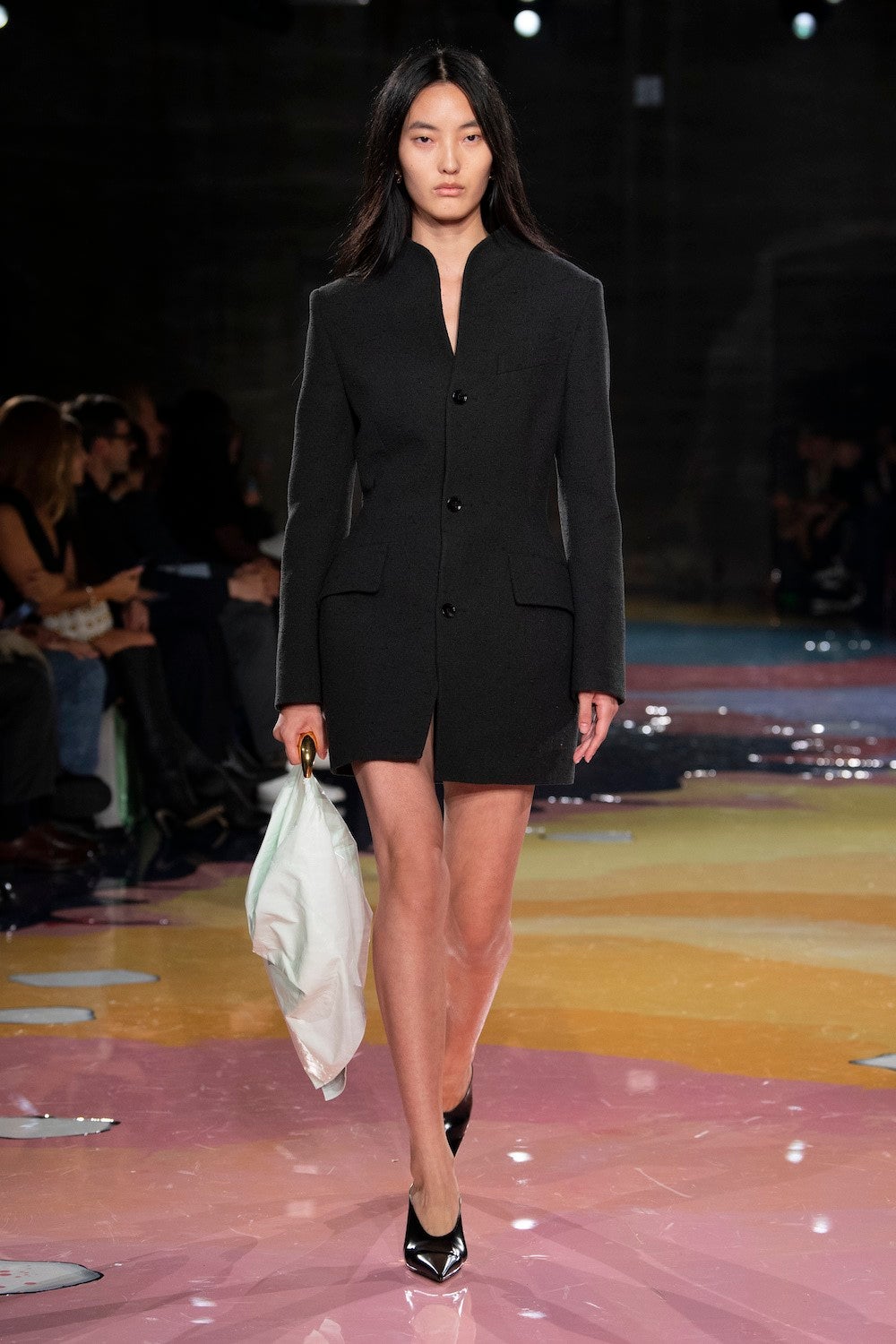 BOTTEGA VENETA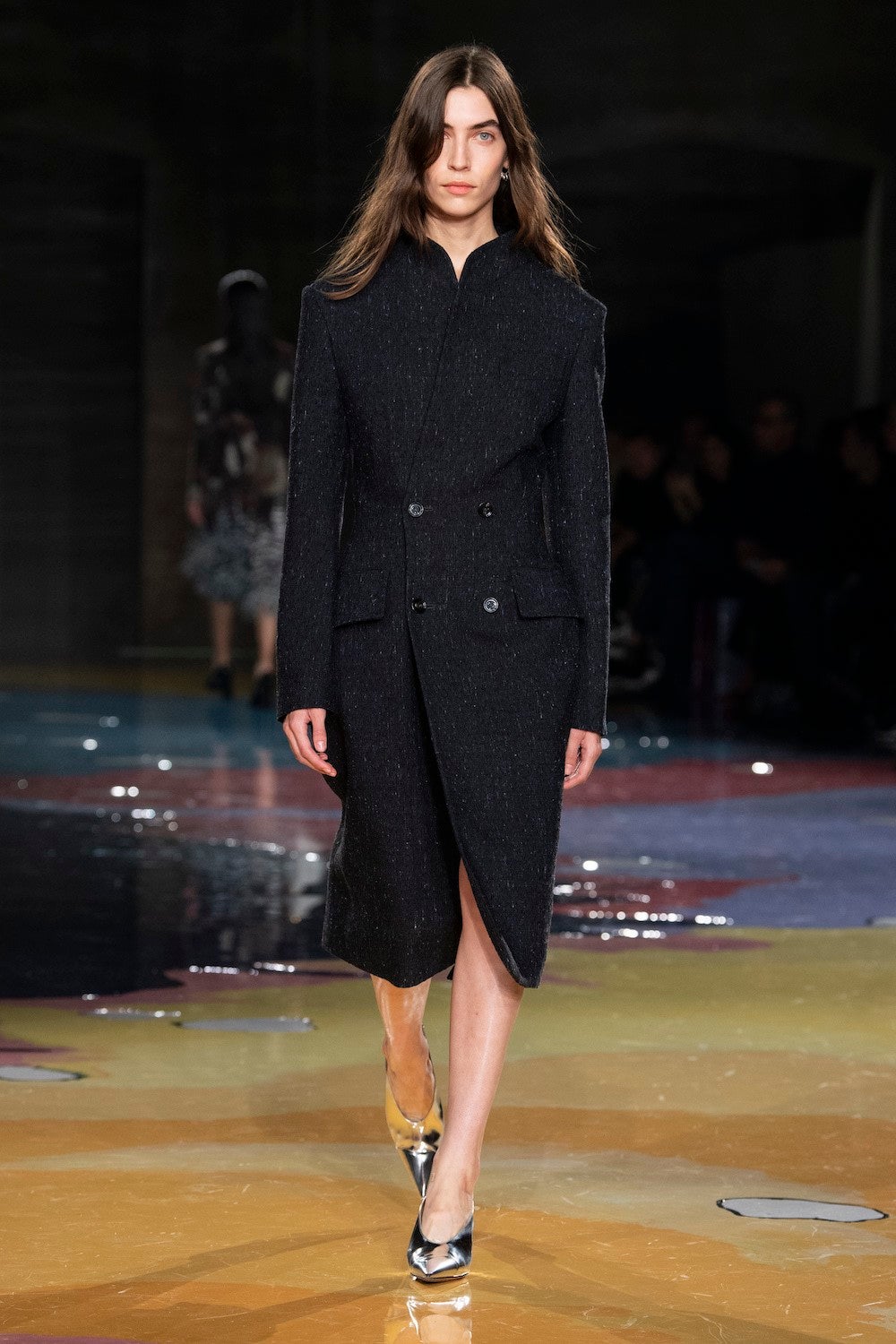 LAUNCHMETRICS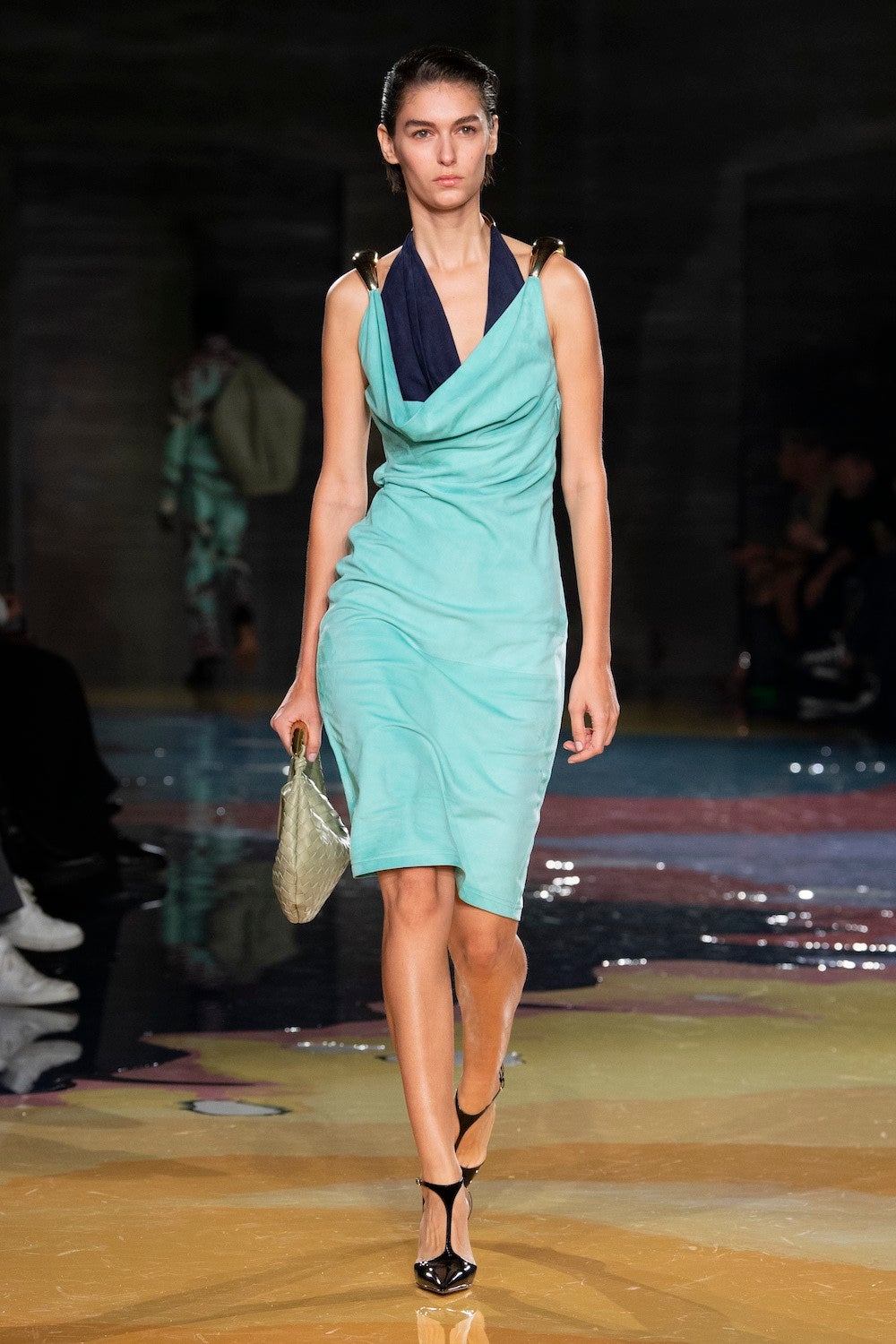 BOTTEGA VENETA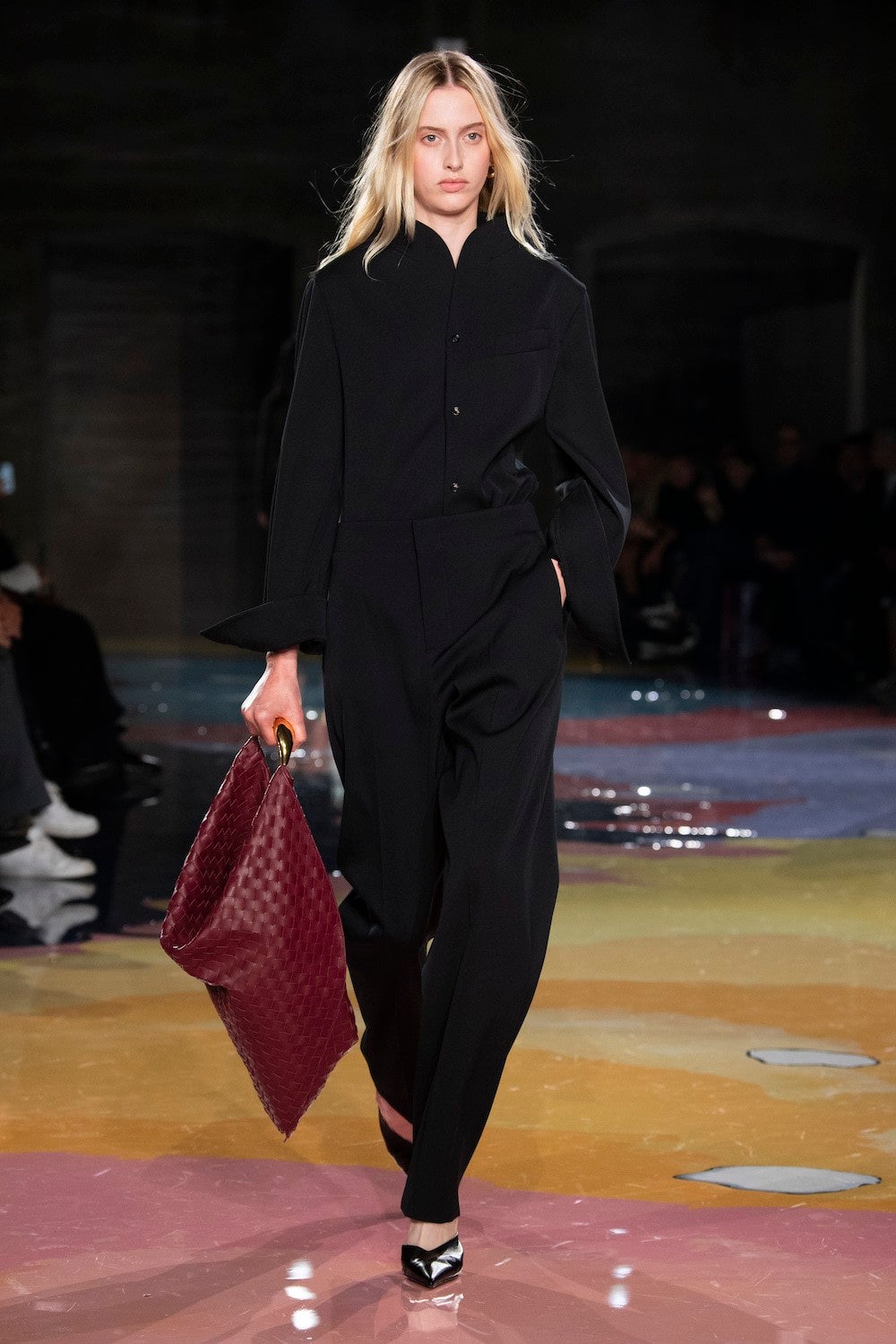 LAUNCHMETRICS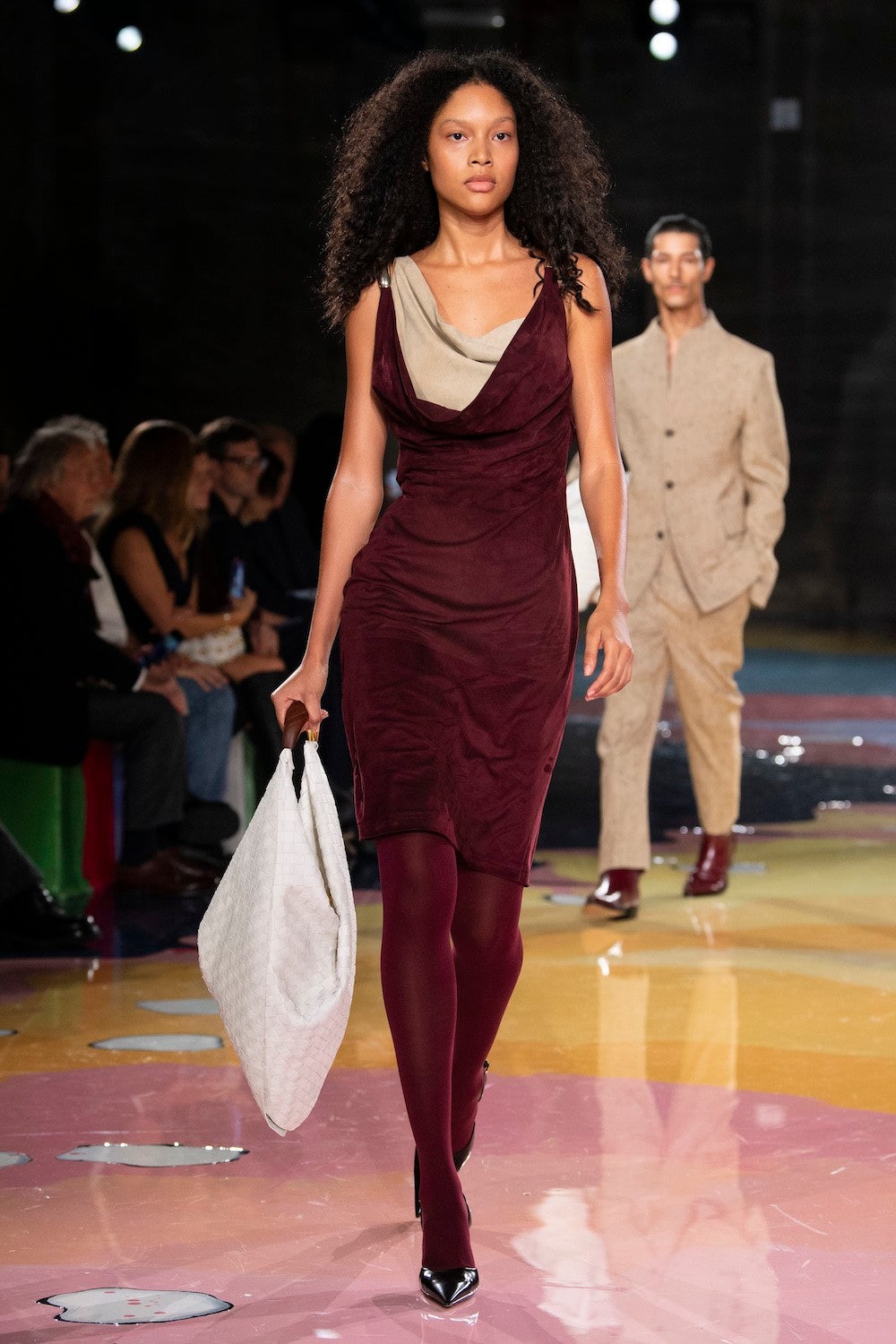 BOTTEGA VENETA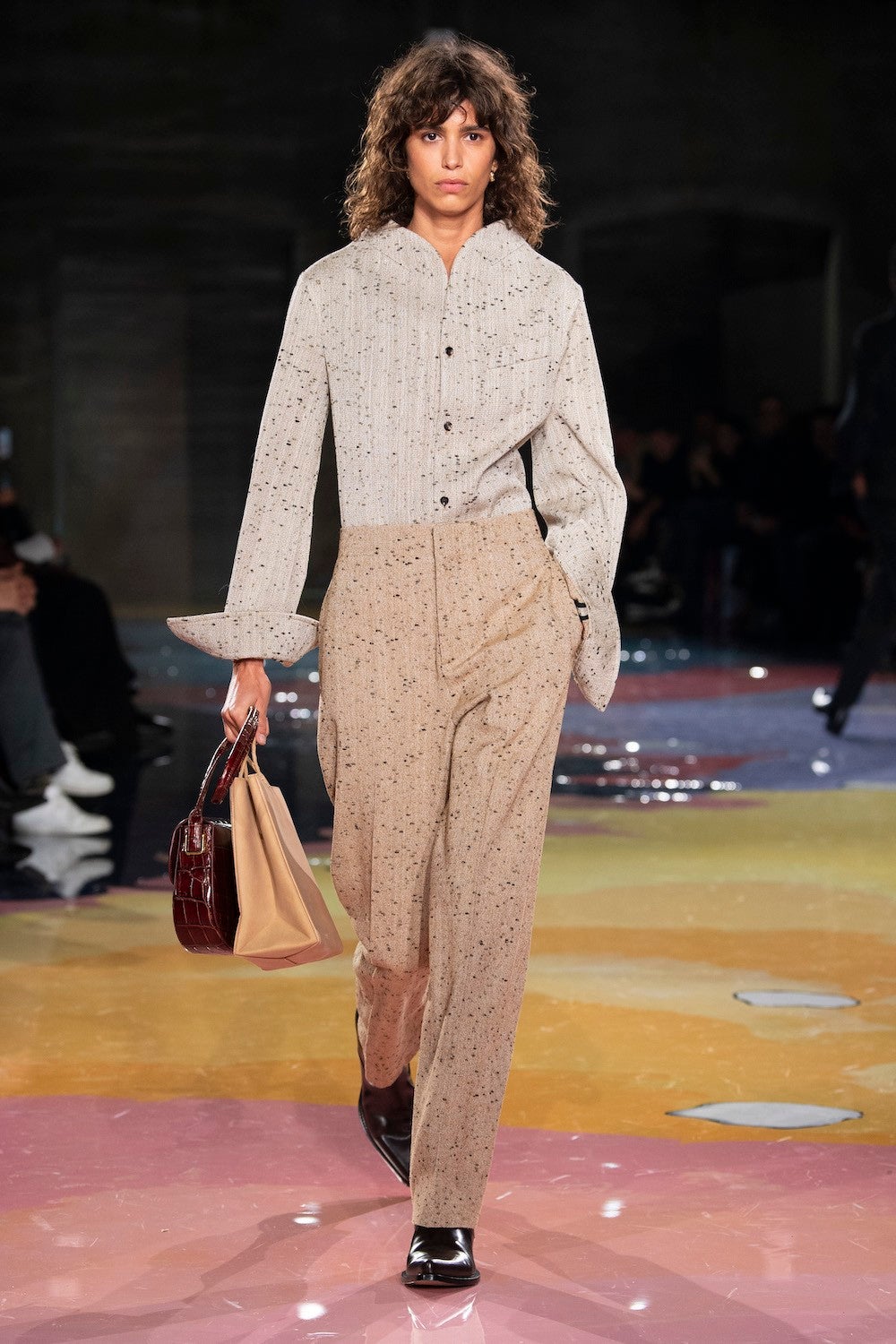 LAUNCHMETRICS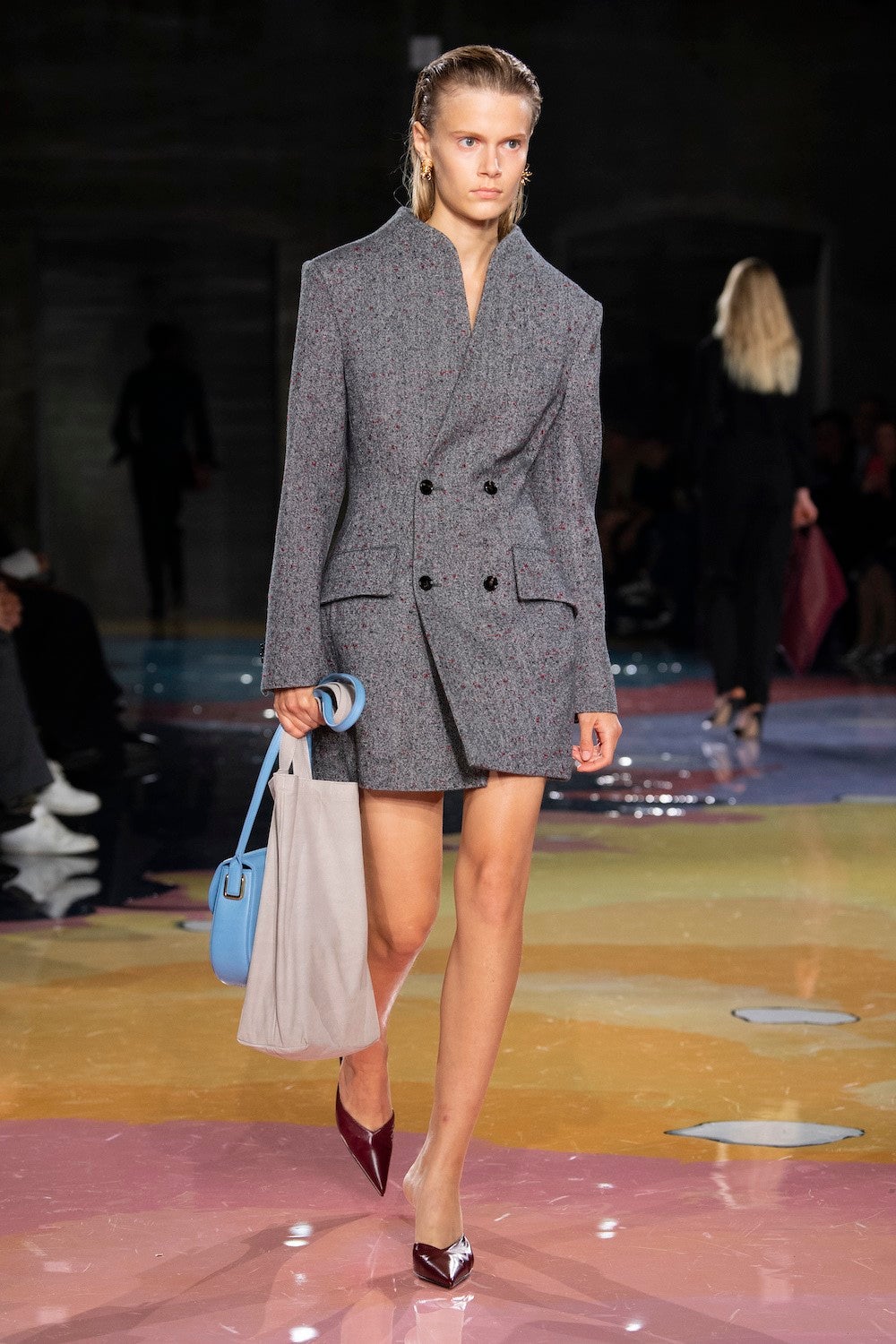 BOTTEGA VENETA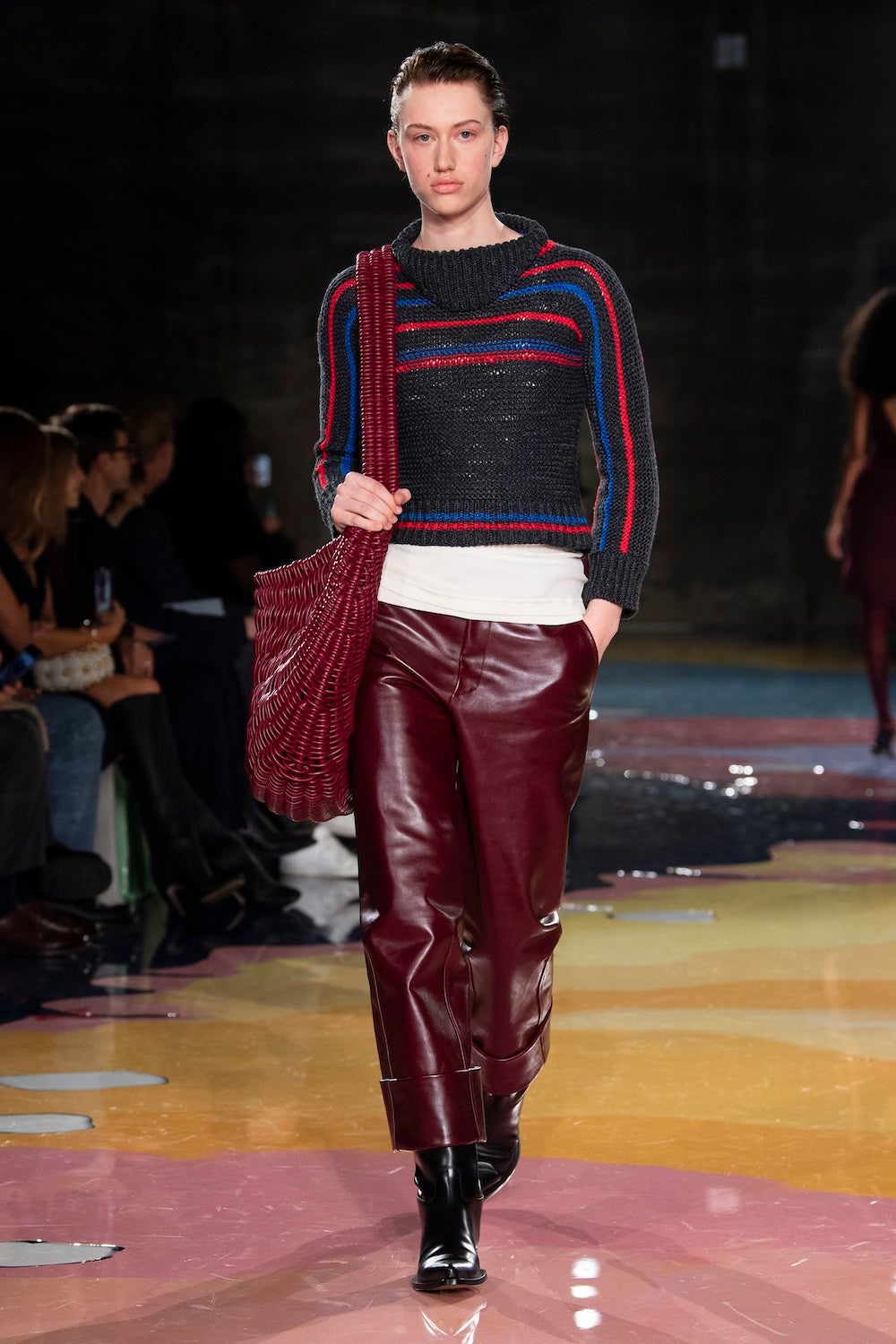 LAUNCHMETRICS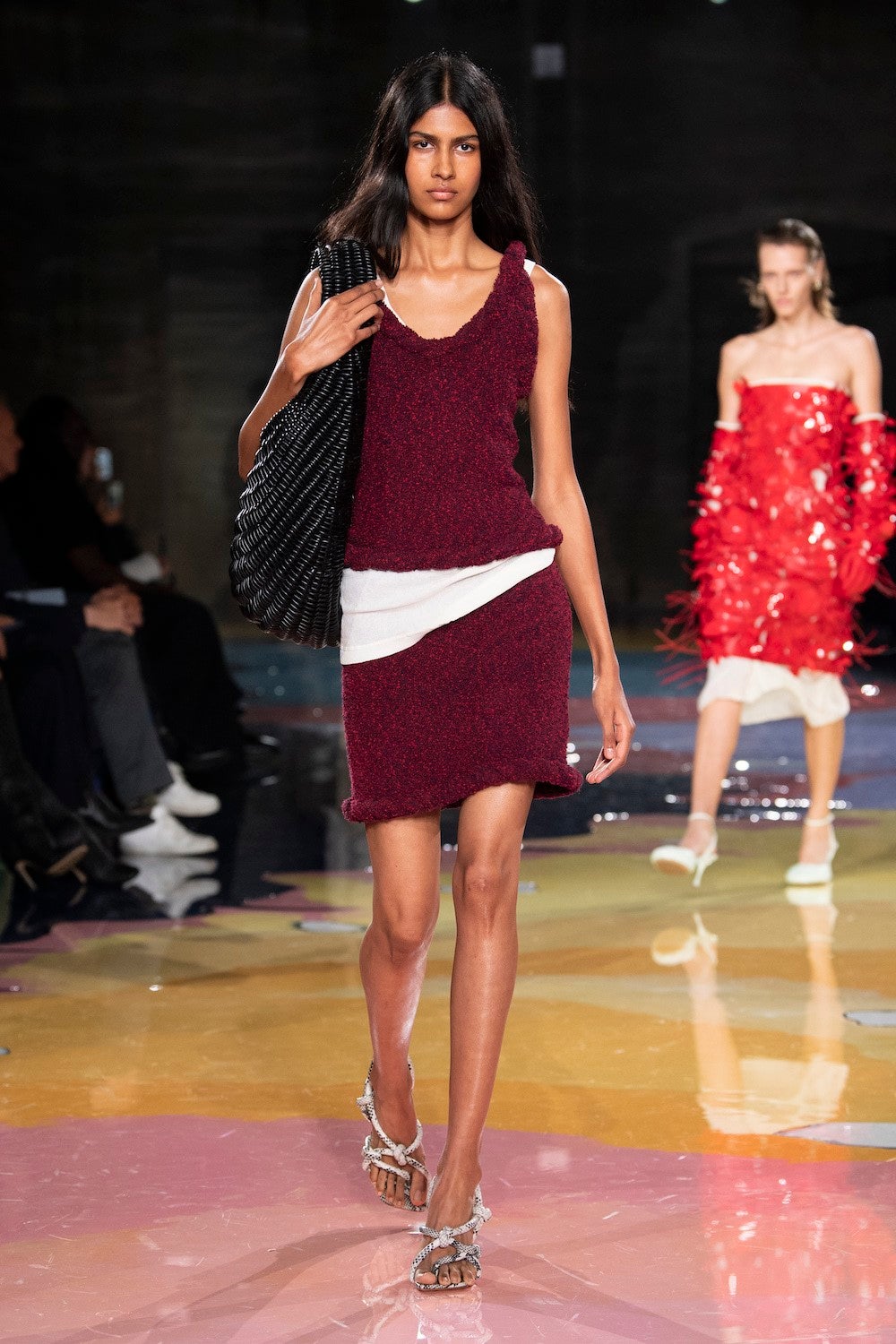 BOTTEGA VENETA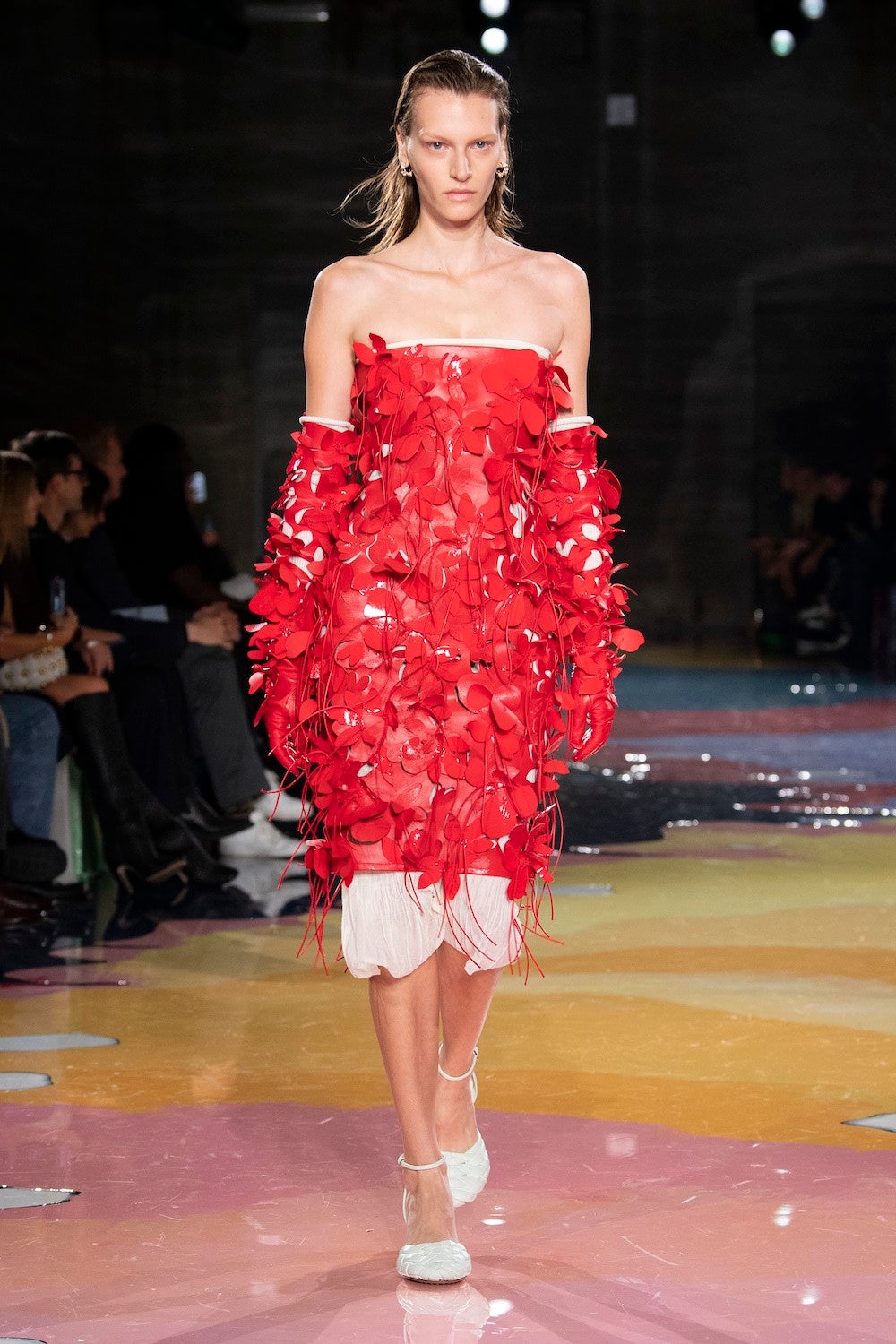 LAUNCHMETRICS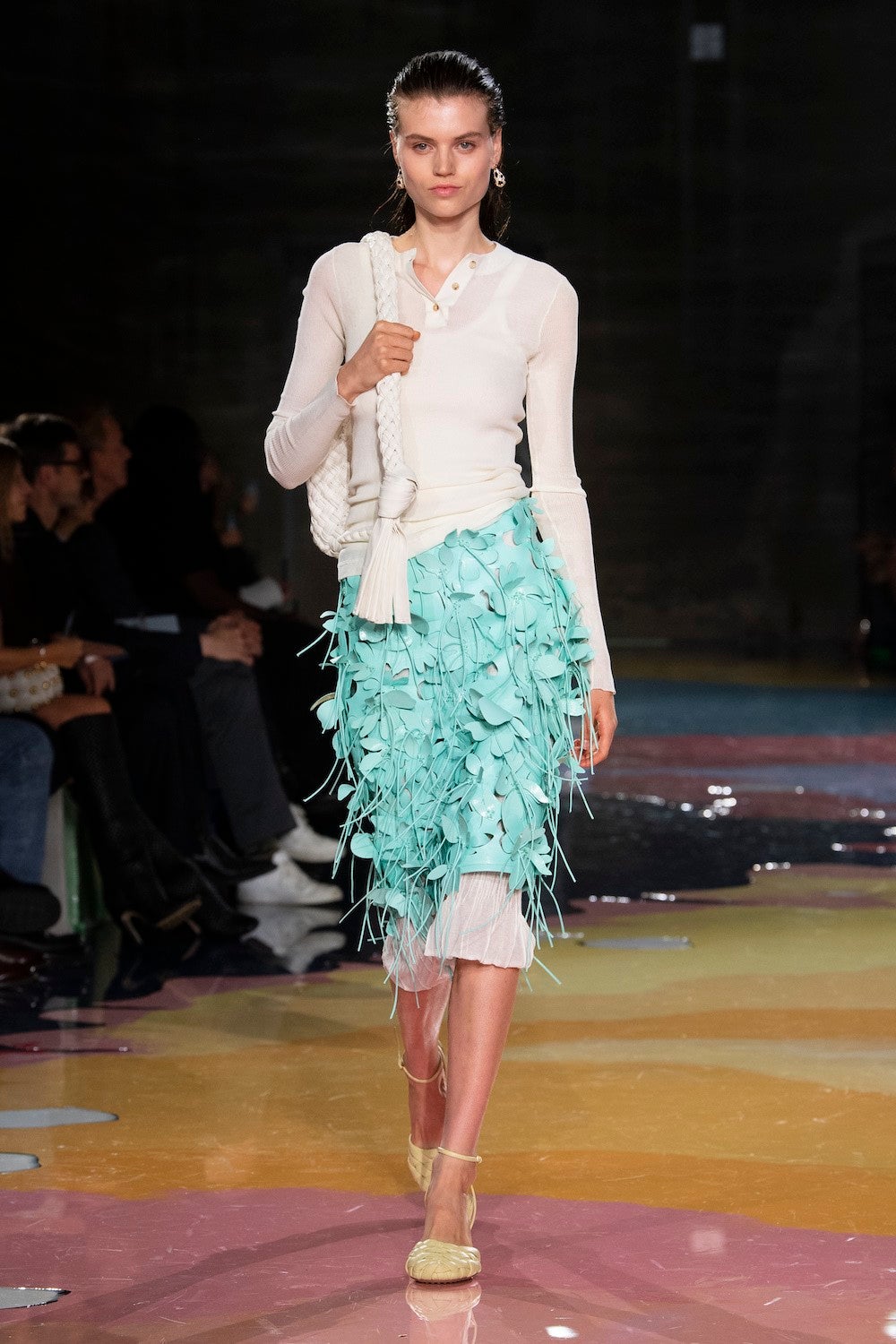 BOTTEGA VENETA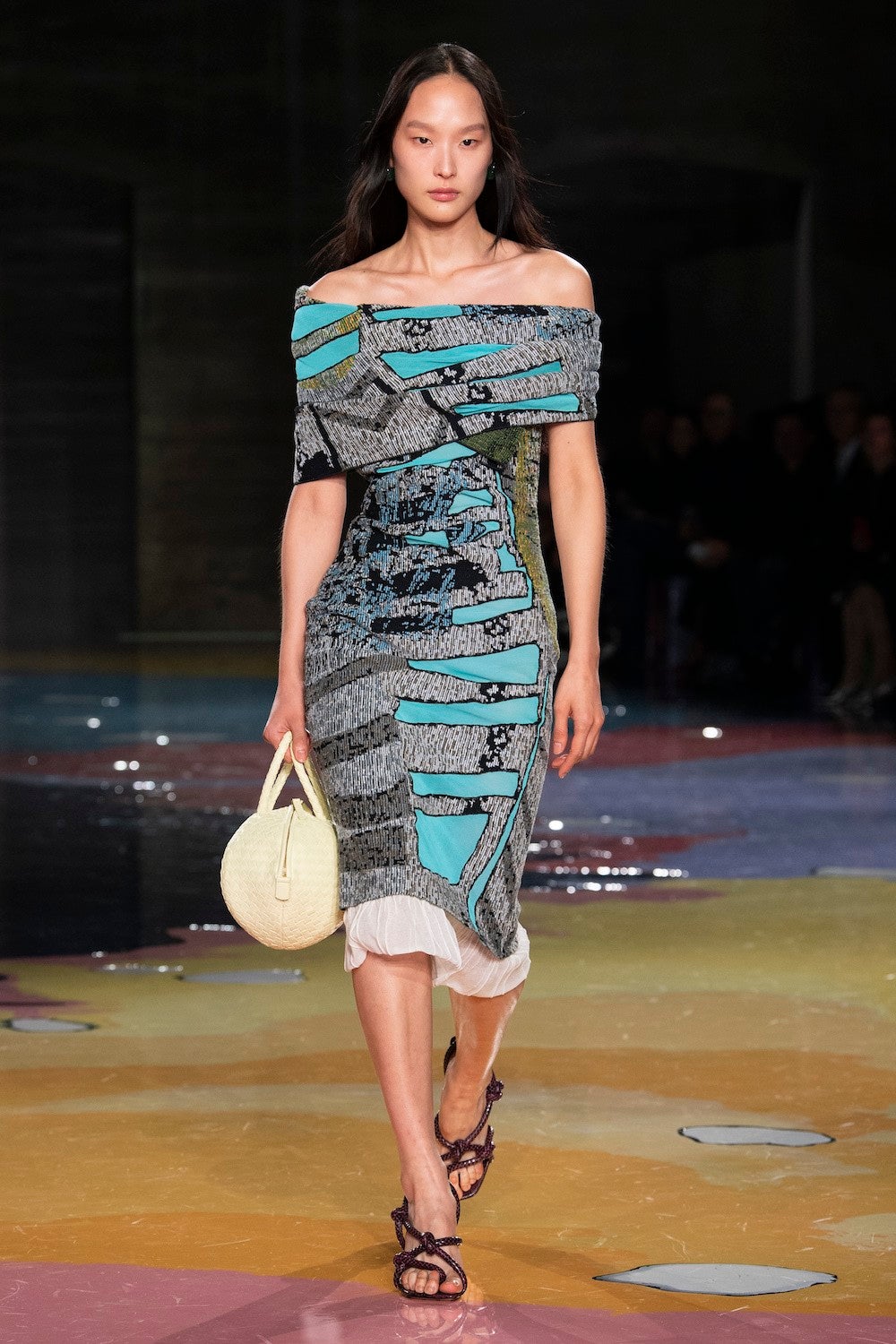 LAUNCHMETRICS
BOTTEGA VENETA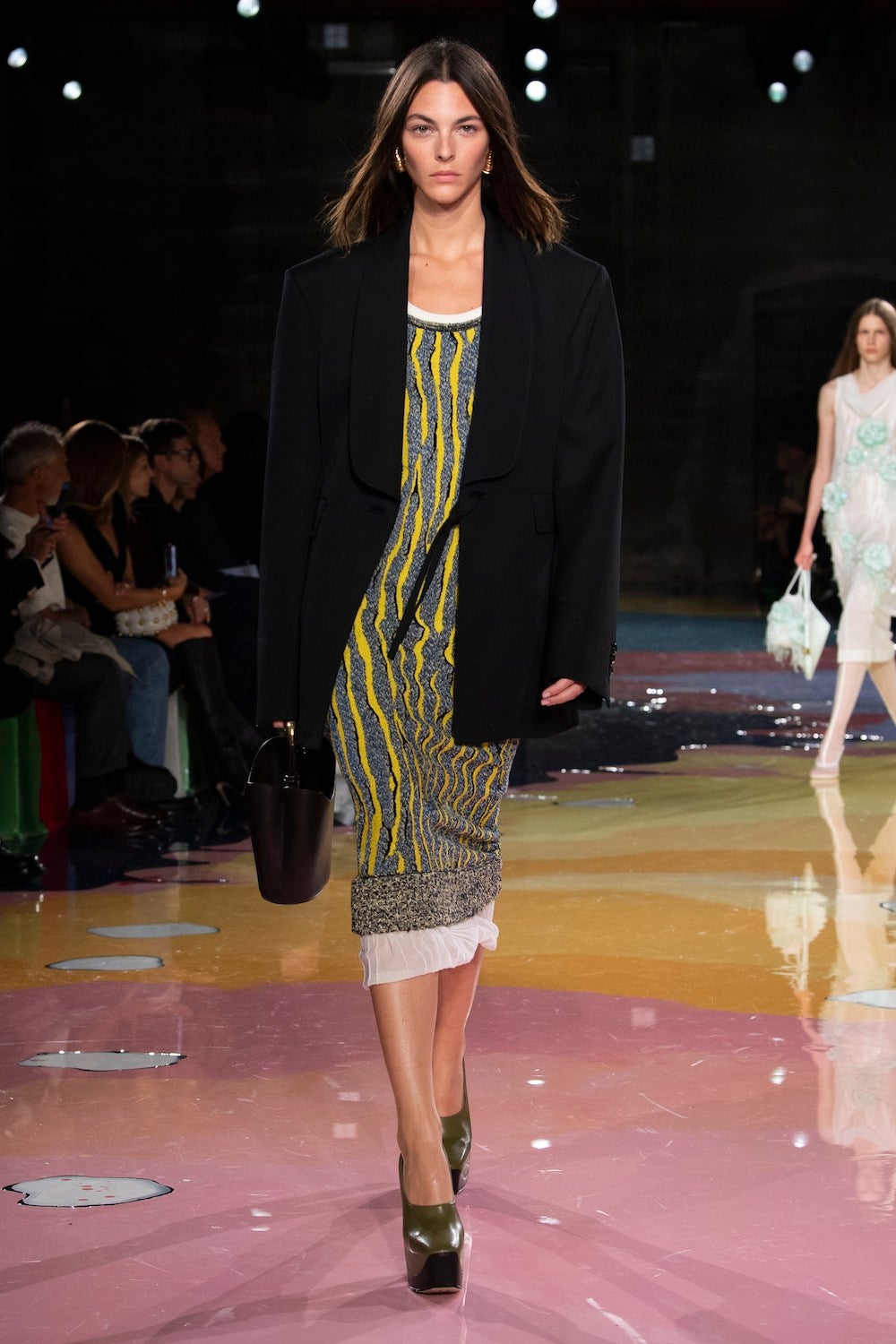 LAUNCHMETRICS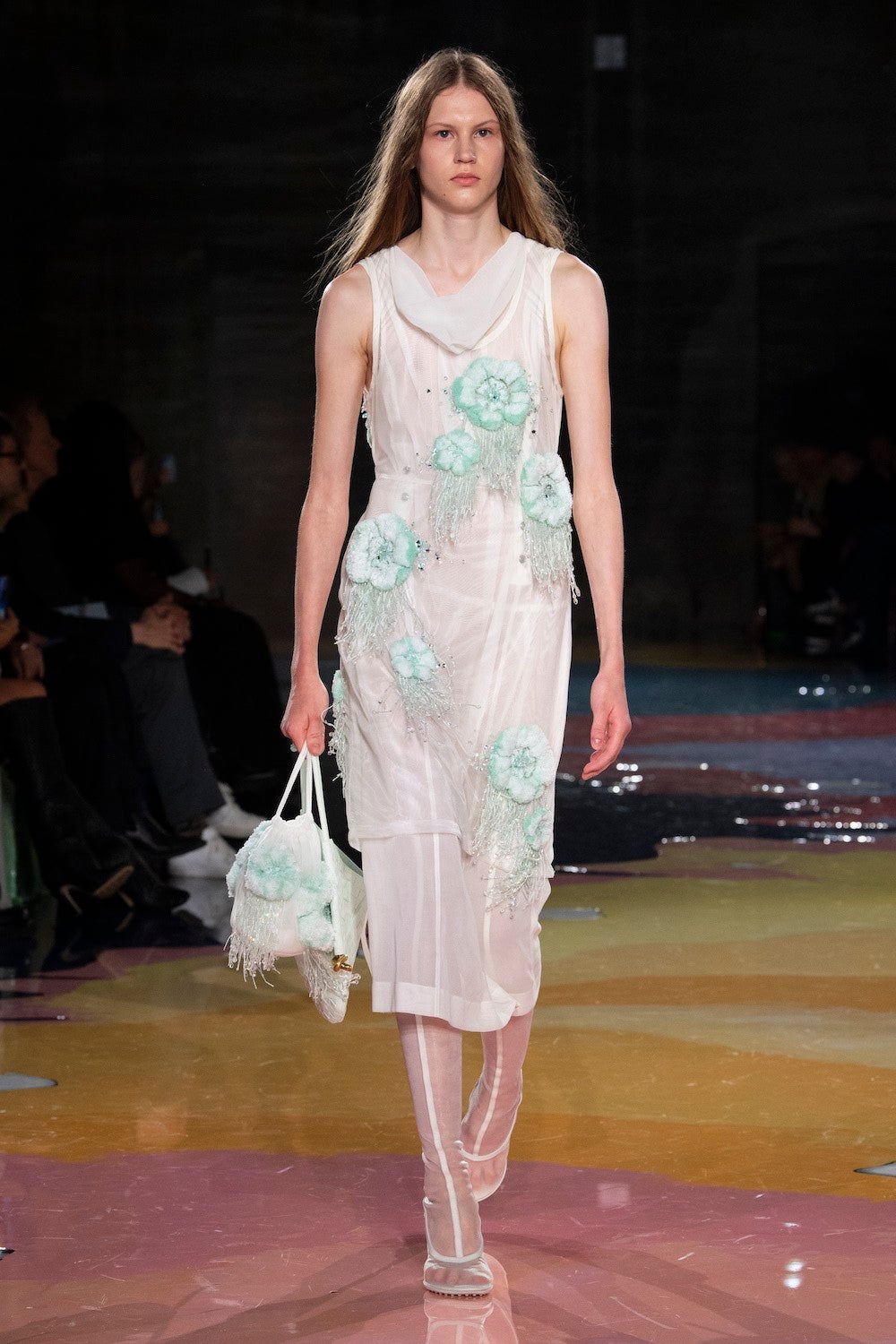 BOTTEGA VENETA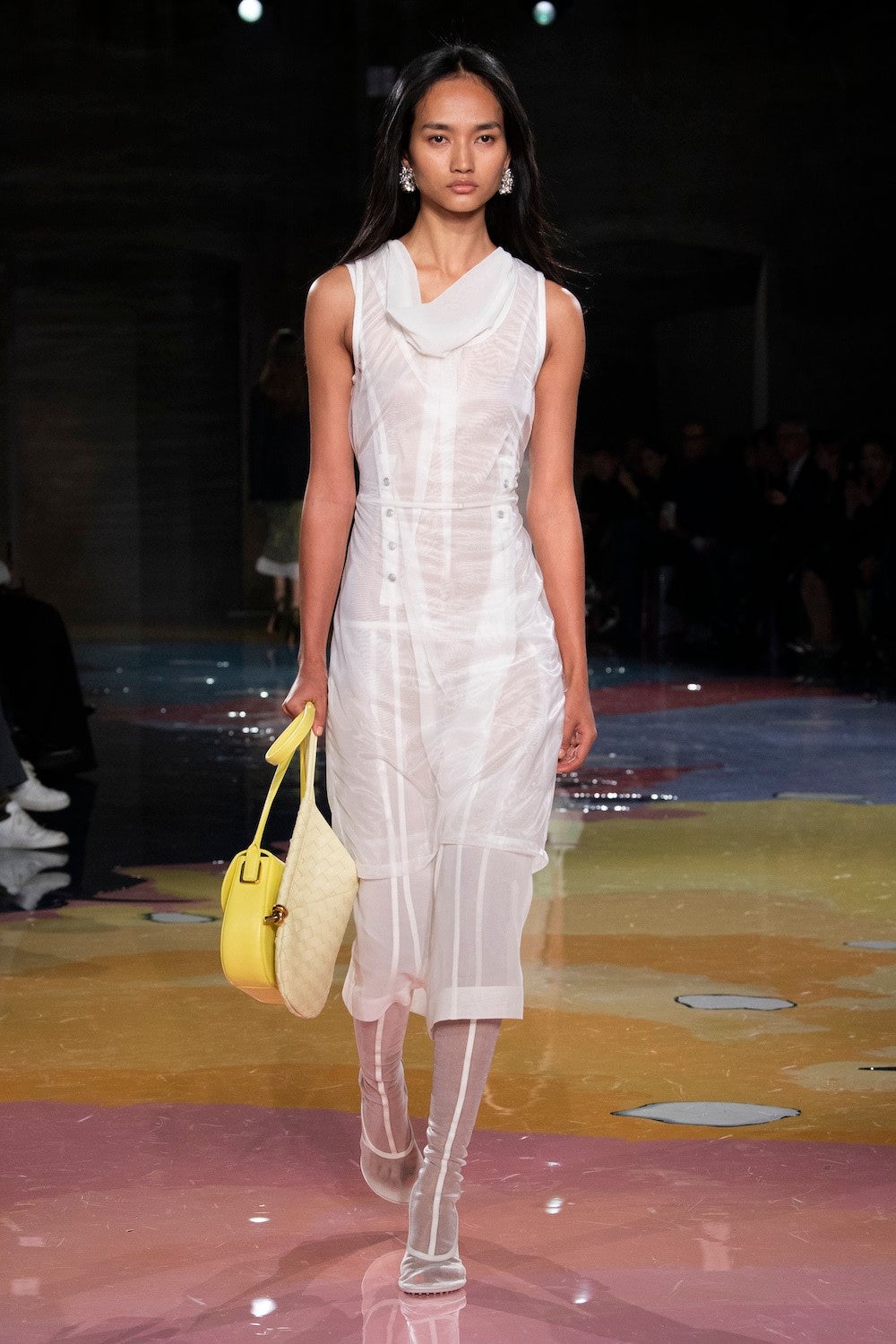 LAUNCHMETRICS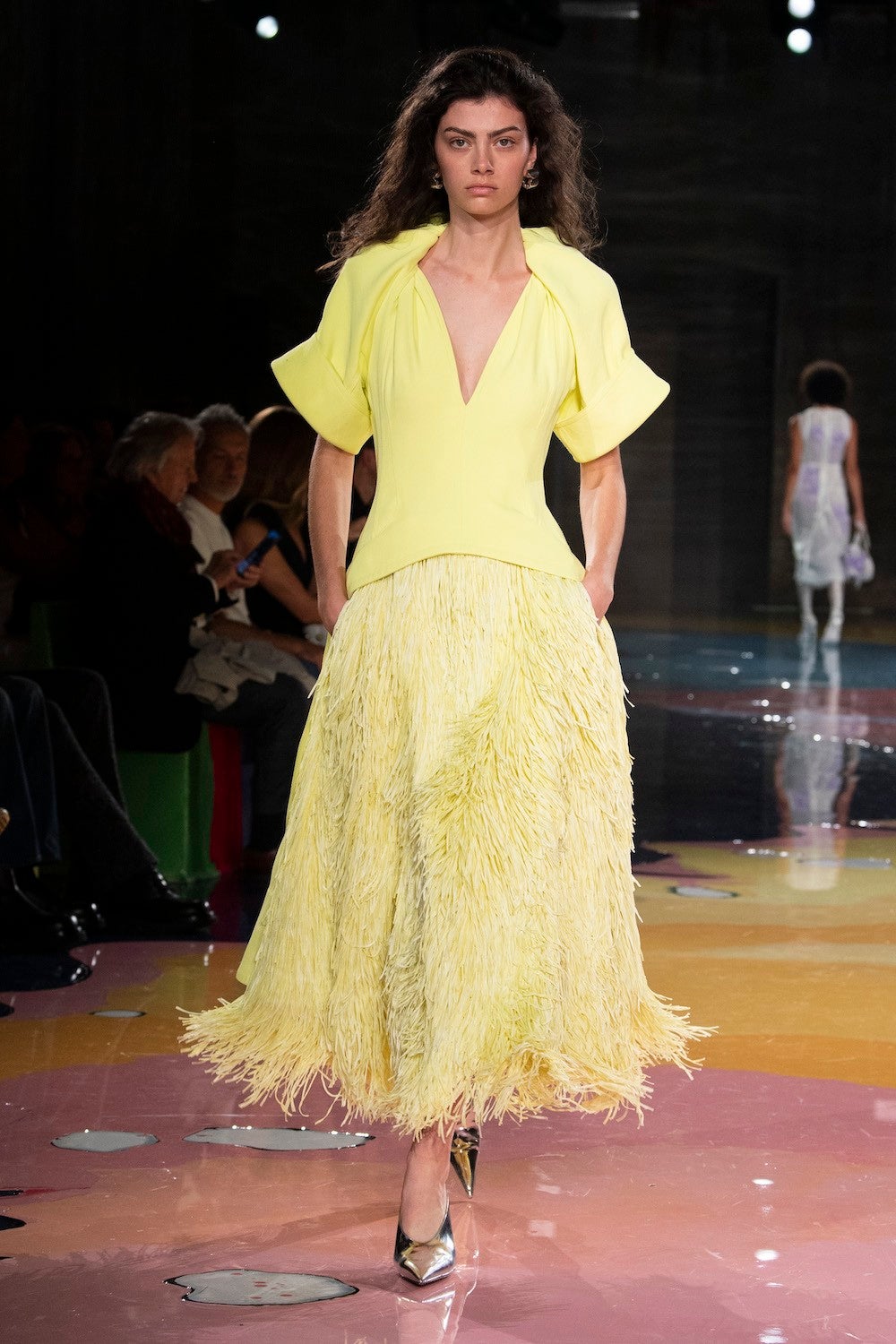 BOTTEGA VENETA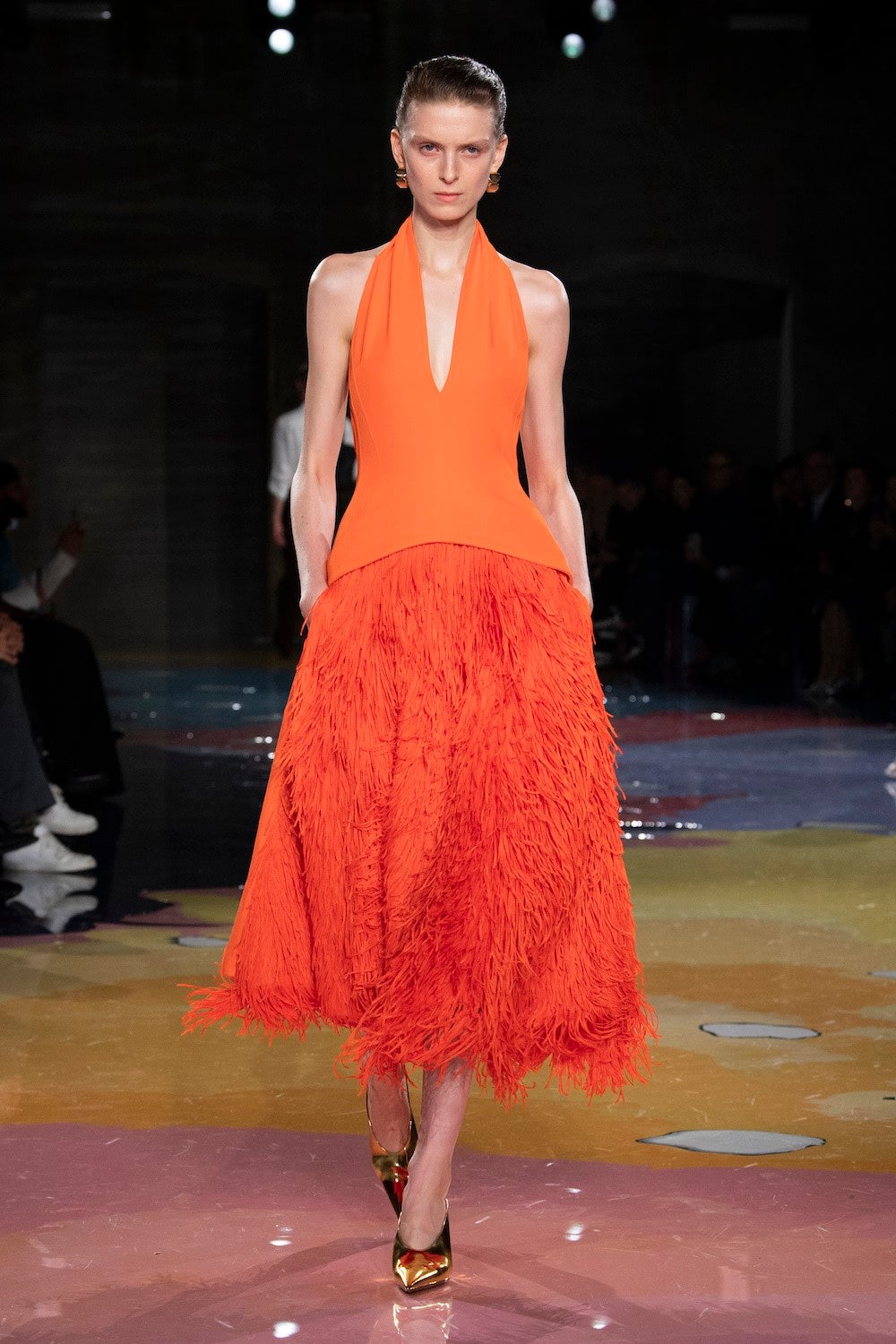 LAUNCHMETRICS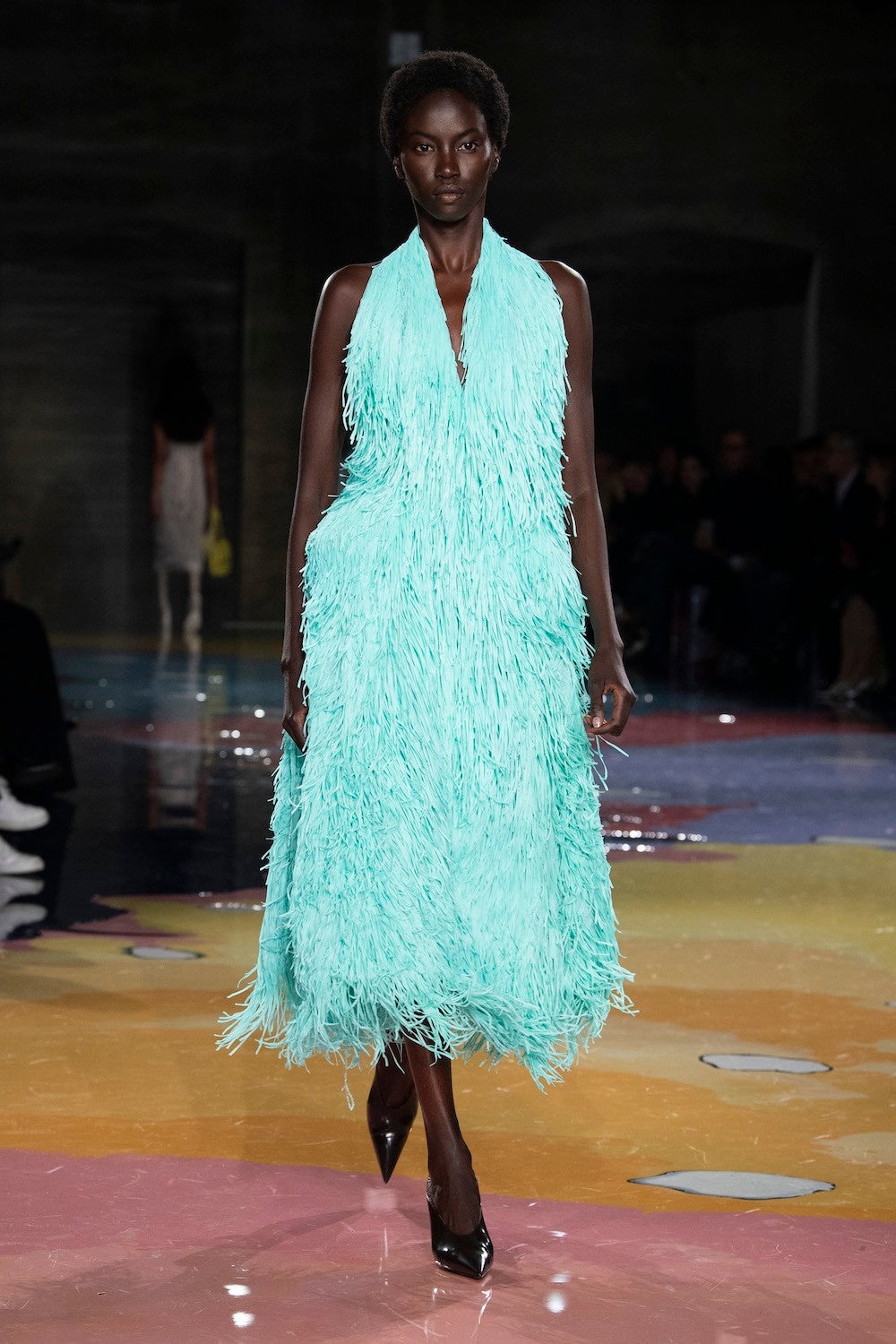 BOTTEGA VENETA
Bottega Veneta Spring/Summer 2023 was a healing balm after a tough and chaotic Milan Fashion Week. It was so beautiful, so balanced, and had such good energy that you simply felt better for basking in Matthieu Blazy's vision. Not only does the man himself radiate goodness, but so do his designs.
At Fabbrica Orobia, I entered into a blissed-out psychedelic space that was absolutely squirming with color and shape, thanks to a collaboration with radical Italian sculpture artist and architect Gaetano Pesce. An amorphous tapestry of color drenched the floors – like an abstract map of the world – rendered in pop colors of inky blues, bubblegum pinks, and grass greens. Seating was deliciously colorful, like candy – kaleidoscopic and lacquered in a range of rainbow hues. From the dreary rain outside, it was like walking into a peaceful, magical realm. This is your moment of zen.
What Blazy began with his debut collection for Bottega Veneta last season was carried over into Spring/Summer 2023, but was even stronger and more mature. The longer you focused on the details, the more spectacular they became. Speaking to Blazy backstage after the show, he acknowledged the throughline was intentional.
The Bottega girl has taste.
While the show started simply enough with plaid dress shirts and jeans that were actually leather (a normcore look that Kate Moss wore when she emerged in the line-up), it quickly took a sophisticated turn. Understated suiting appeared featuring beautiful tailoring and a bevy of enormous Intrecciato woven bags and swayback heels. One pair of trousers emerged with pinched pleating at the back, and if you blinked you might have missed how good that detail was. Styling was phenomenal and added a lot of refinement to the show. A tobacco leather dress, for instance, was worn over two button-up shirts and rolled up at the sleeves, a trench coat came out with a popped collar, and a chic black dress came with a jeweled neckline and a scarf attachment on the back. All of these subtle elements were adding up to a very big statement of style. The Bottega girl has taste.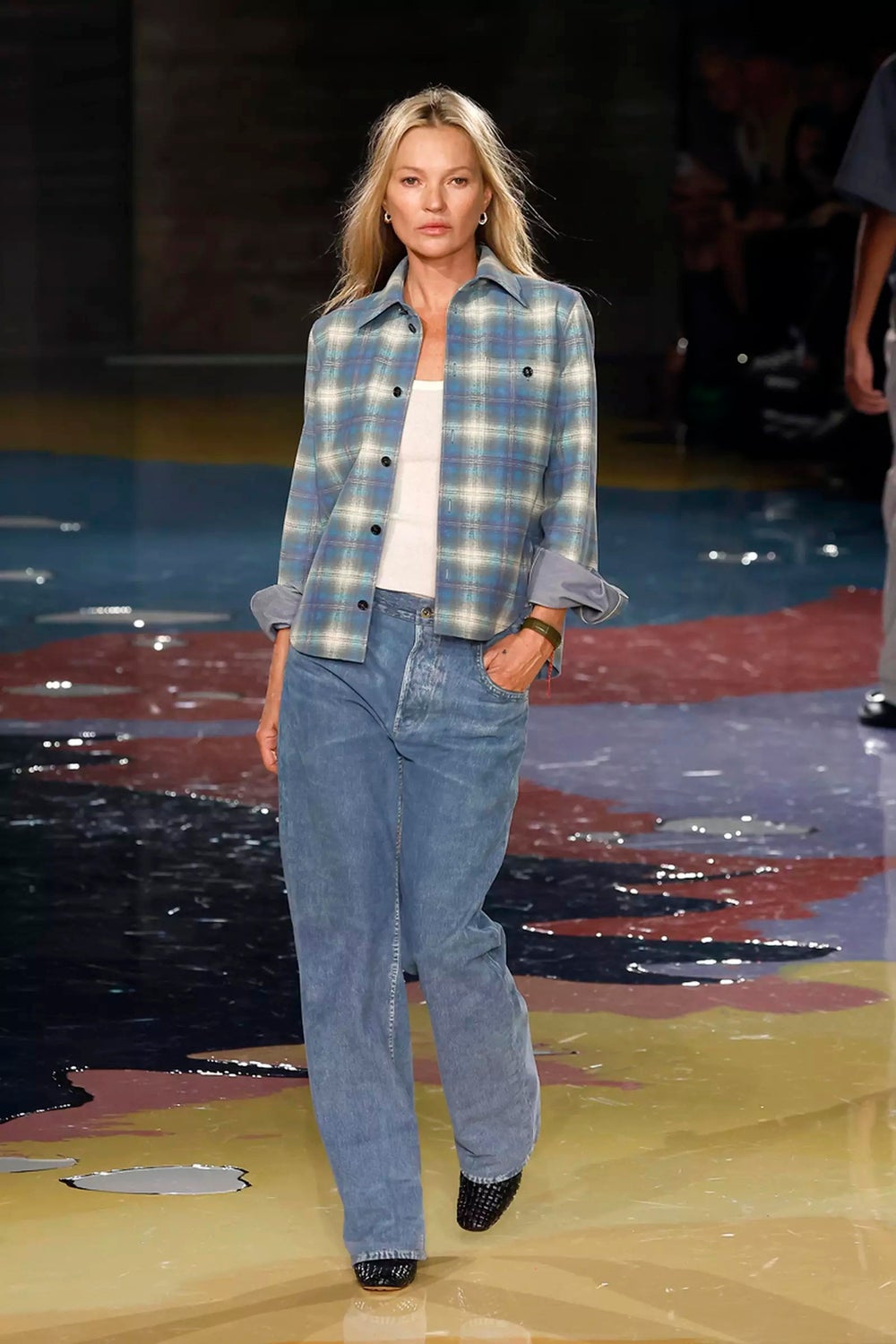 GETTY IMAGES
Color started injecting itself into the collection. First was an aqua dress with a scooped neckline, featuring a jewelry attachment and worn with t-strap pumps. There was a rust red version that also appeared, worn with matching tights. Next was an ensemble of strapless gowns scattered with leather floral appliqués, followed by off-shoulder jacquard knit dresses decorated in renderings of art inspired by Giacomo Balla.
The subtle power and magnetic energy of this show speak to Blazy's quiet confidence at the helm.
Some of the coolest ideas came from an assembly of sheer dresses, upholstered in terrycloth florets and crystal fringes (the ultimate combo of a "low" fabric like terrycloth juxtaposed against a "high" material like crystal – wow). Anok Yai stole the show, however, when she emerged at the finale in a turquoise feathery dress that undulated hypnotically in rhythm to her graceful walk. The look is already firing up social media, and with good cause. It was stunning.
The subtle power and magnetic energy of this show speak to Blazy's quiet confidence at the helm. When you view a collection, the best you can take away is how it looks, but when you get inside the clothes you realize that Blazy has fused some magic into how they feel. To me, this is the definition of luxury. No amount of logos or trends will ever amount to anything if they're not well-made. Craft in motion is the foundation of Bottega Veneta's designs, and they don't need logos to do it. At Bottega, your own initials are enough.