TV & Film
10 Hidden Gems on Netflix That You Should Probably Consider Watching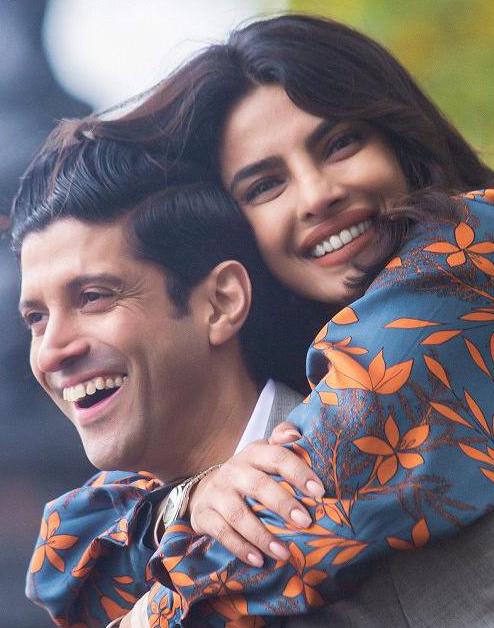 NETFLIX
by Lydia Medeiros
6-minute read
June 13, 2022
The algorithm doesn't know you like we know you.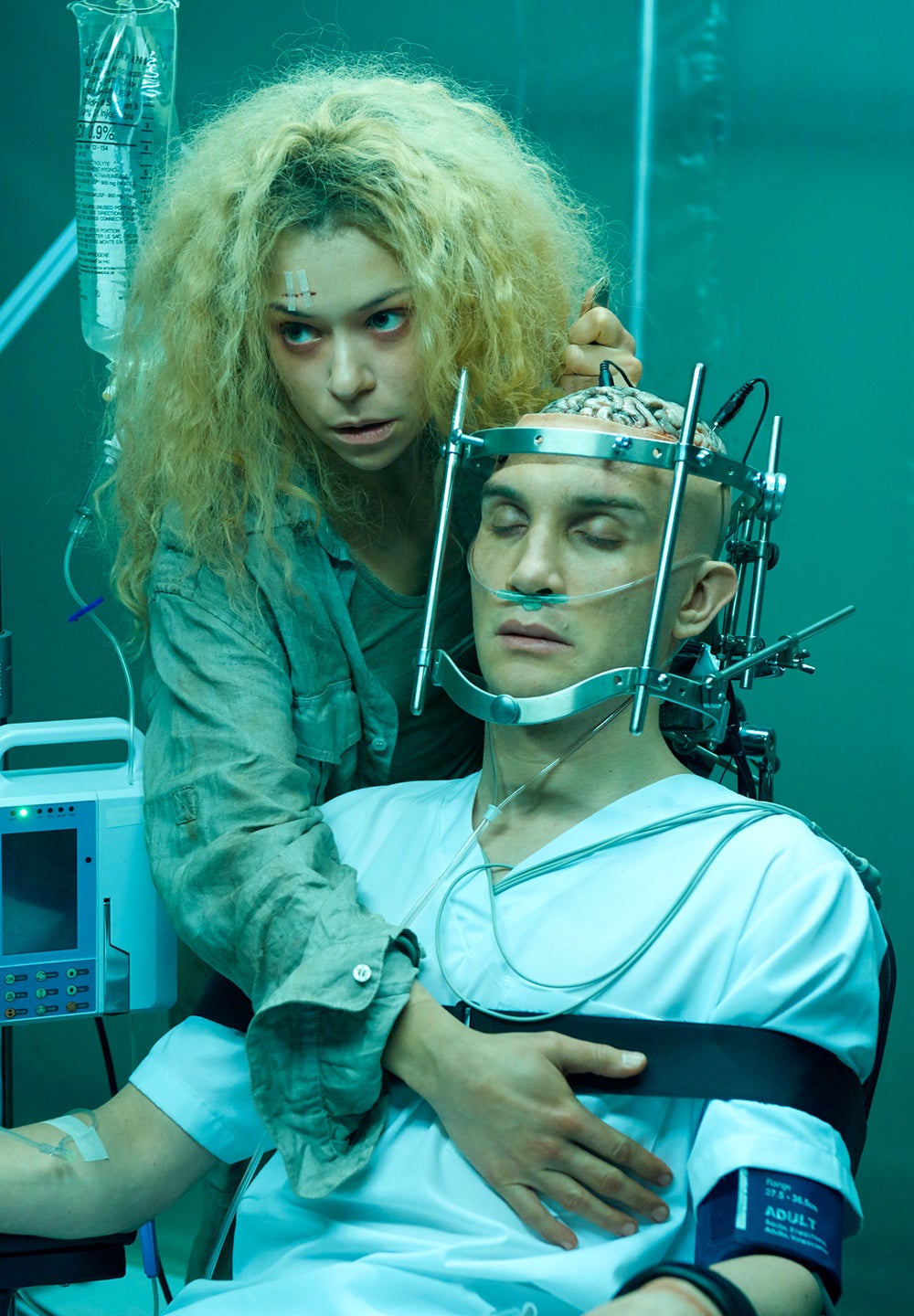 While "Netflix" may not (yet) technically be a verb, it is very much being used as one. If you didn't have a subscription to streaming media services like Netflix before the global pandemic, chances are you almost certainly do now. But after months of scrolling through the same shows and movie titles that fall into the algorithm of suggested content, how about taking a look at some of the hidden gems you may not have noticed waiting patiently for you to stumble upon?

We combed through every single title and hand-picked five of our favorite binge-worthy series and five of our favorite movies to bring out from obscurity. So the next time you want to 'Netflix,' you don't have to resort to hours of scrolling to find what to watch. Just press play and chill.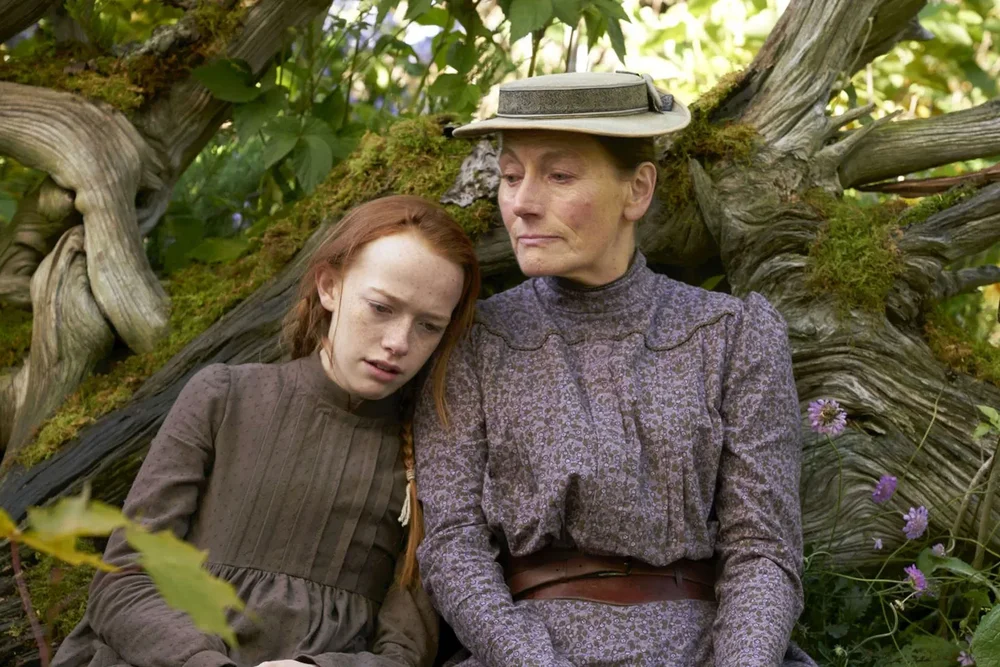 This Canadian sci-fi thriller centers around con-artist and former foster child, Sarah Manning, after she accidentally witnesses the suicide of a woman who looks just like her. After Sarah assumes the woman's identity, she stumbles into a world of secrets, lies, and clones. Tatiana Maslany stars as not only Sarah Manning, but over a dozen other clones, each one so singular and specific that it is difficult to remember it is the same exceptional actress. You will be on the edge of your seat as Manning and her sisters race against nature and science to discover the truth of who they are and to save their own lives and the lives of those they love.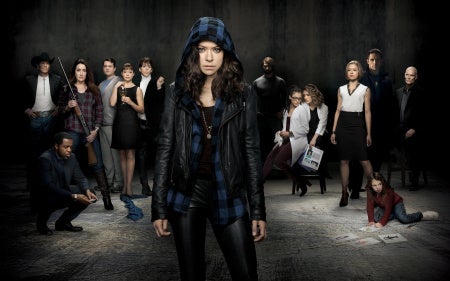 BBC AMERICA
A Savoir Flair office favorite, this Canadian comedy is as hilarious as real life gets. The show tackles the honest-to-goodness challenges, struggles, and genuine problems that working moms face once maternity leave is over. With writer/actress/producer/creator and full-time mom, Catherine Reitman, at the helm, the series follows four moms who are dealing with it all: new babies, postpartum depression, men, bosses, breast-feeding, friendships, separation anxiety, being jealous of the nanny, and well, just plain life. It is as relatable as it is funny, and a show we highly recommend.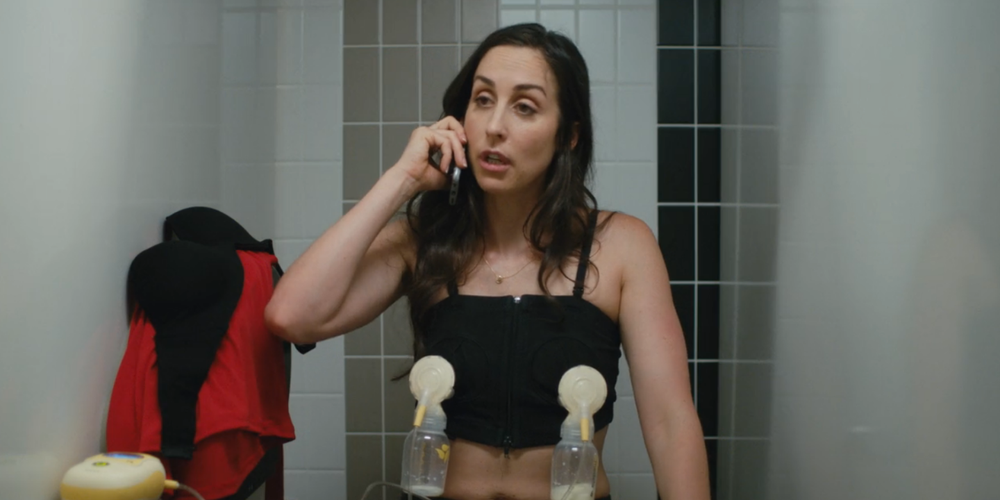 NETFLIX
This Danish comedy-drama series was so fresh and fun to watch, we didn't even mind the subtitles. It centers around Rita Madsen, played by the perfectly playful Mille Dinesen, an unconventional teacher and single mother who relates better to her young students than to adults — probably because they are too stuffy for her wild heart. The show uses comedy to tackle serious, real-life issues and questions that all teens face; and Rita is the cool teacher you wish you'd had in middle school to help you navigate all the awkward stuff.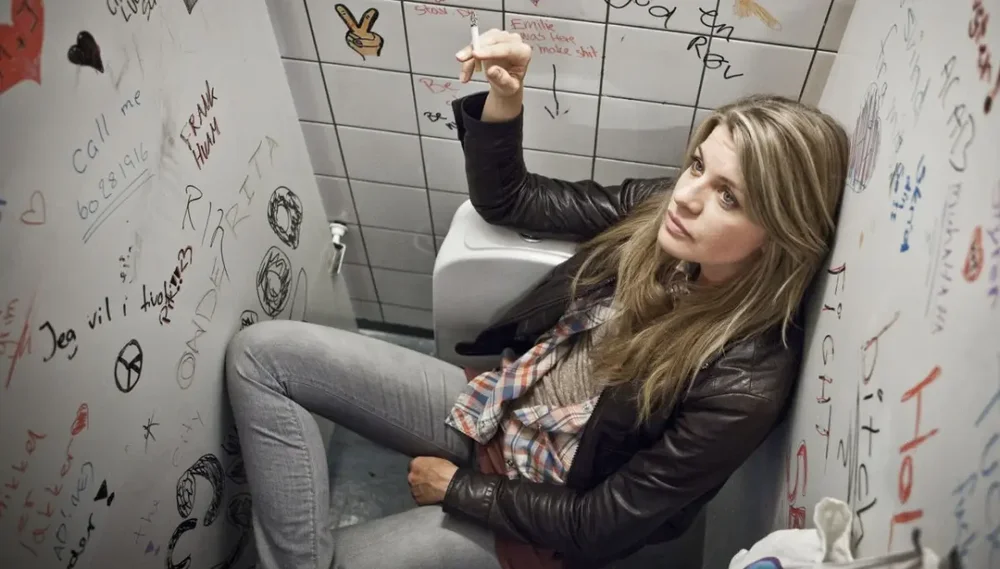 TV2
Maybe you have already jumped into the whole K-Drama craze, or maybe you are still trepidatiously cautious, but one thing is for sure, whether you are a die-hard K-drama fan or you've really only seen Squid Game, romance-thriller drama Healer is a fit for everyone. It's got your typical Korean romance that gives you all the feels as you watch it play out, but it also has action, amazing martial arts, cool technology, and the nerdy journalist by day/badass vigilante by night. So basically, it's the Korean version of Superman, without the stretchy tights and cape.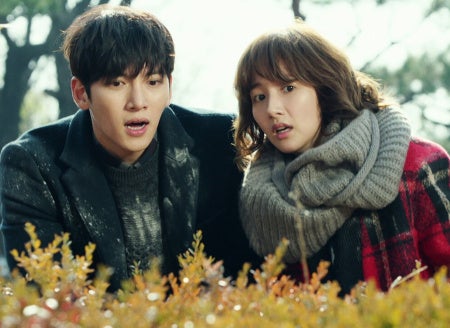 KBS2
If you grew up loving the L.M. Montgomery book series, Anne of Green Gables, chances are you will love the Netflix original Anne with an E. But purists be warned. While the characters and situations are based from the beloved novels, the show's writers have taken a modern look at how abuse, neglect, and trauma can affect a young child. And as such, they have also taken liberties with the plot. The series manage to capture and explain Anne's free-spirit and creative imagination that eventually saved her, even as they dive into her mental state from her oppressed life in foster care before she is adopted by Matthew and Marilla Cuthbert. The drama also touches on social justice issues like racism. At its core, it's a heart-warming reminder that love, even when difficult, can truly heal any wound.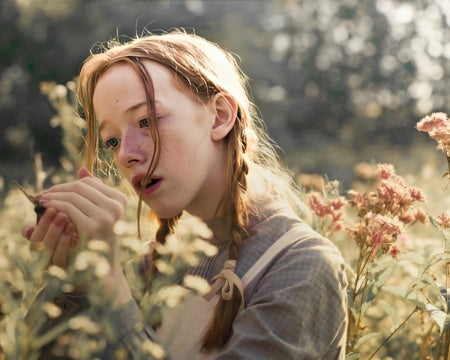 CBC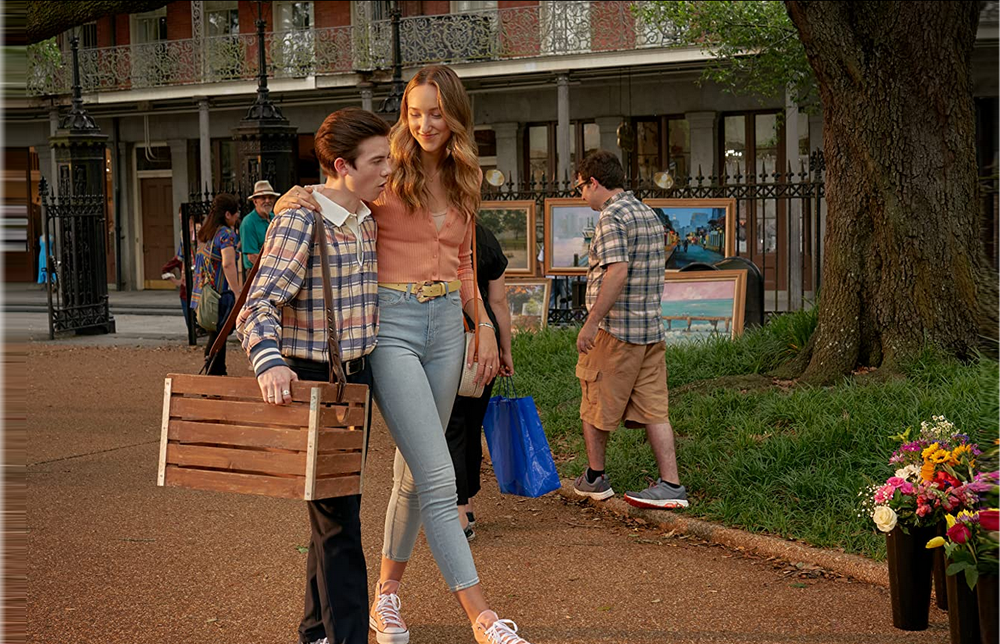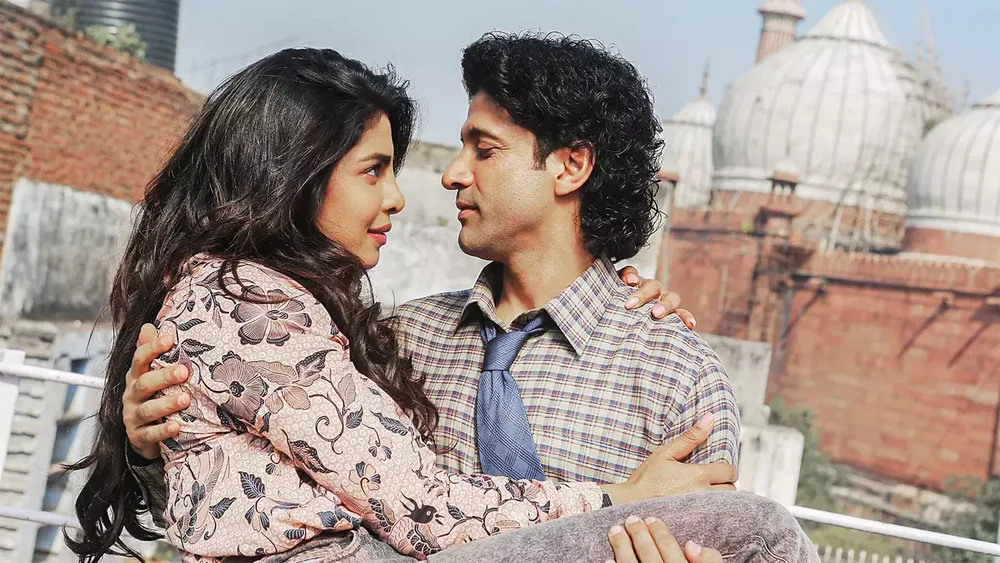 The Sky is Pink is the 2019 Hindi-language biographical dramedy written and directed by Shonali Bose starring Priyanka Chopra. The movie was inspired by the real-life story of Aisha Chaudhary, who suffered from pulmonary fibrosis and severe combined immunodeficiency, and tells the story of a marriage as parents wrestle with their daughter's fatal illness. The film is seen and narrated through the eyes of the daughter and will tug on your heart strings just as easily as it will make you laugh.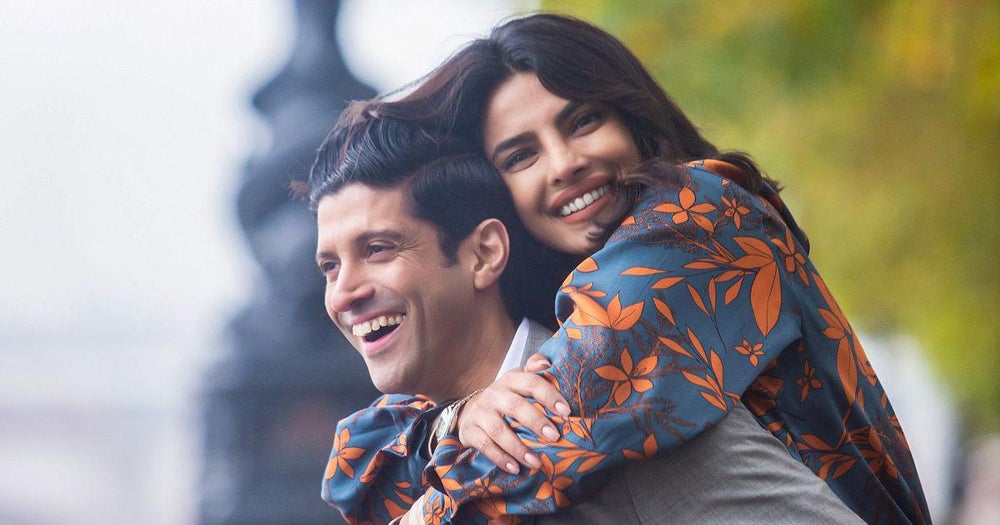 NETFLIX
Beasts of No Nation is the chilling story of young Agu, from an unnamed Western African country, who is transformed into a child soldier when he is forced to join a group of mercenary militants after his father and village are slaughtered during a civil war. It's a sobering portrayal of the cost of war and the destruction and corruption that affects the most vulnerable. A difficult yet important film to watch, there is a a glimmer of hope at the end that might just spur you into social action.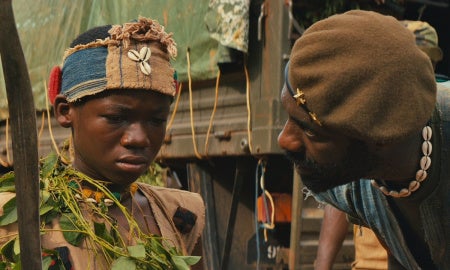 NETFLIX
Housecleaning AI turned murder robots, a whole civilization rising and falling inside of someone's kitchen freezer, the world turned into a dystopian landscape, giants that have washed up on shore… Love, Death + Robots offers some of the most creative and compelling storytelling on Netflix. Each episode of the fully animated series is a standalone tale, created by different studios and teams. This is why the range of animation styles is so broad and so mind-bending. Some of it resides in the uncanny valley where it looks so real you'll feel like your eyes are playing tricks on you; while other styles are more along the lines of traditional Japanese anime or video game CGI. No matter how it looks, the disparate stories are sure to hook you over and over again.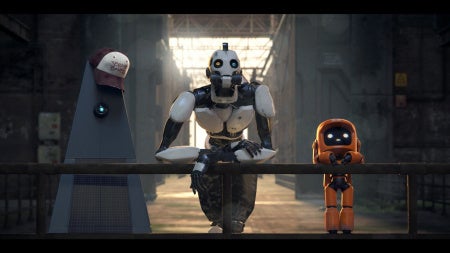 NETFLIX
Werner Herzog has an uncanny knack for always being at the right place at the right time, which is really saying something when you consider the tumultuous and unpredictable subject of his 2016 documentary: volcanoes. With some of the most astonishing footage we've ever seen, Herzog is in the path of some of the world's most dangerous natural disasters as he explores active volcanoes with co-director and volcanologist, Clive Oppenheimer. The documentary also explores the spiritual practices of indigenous groups who live near volcanoes in an effort to discover a new way of minimizing the hazardous effects of an eruption. The film is violent, beautiful, and endlessly fascinating. It's one we've returned to time and time again (so Netflix, if you're reading this, please never remove it from the platform!).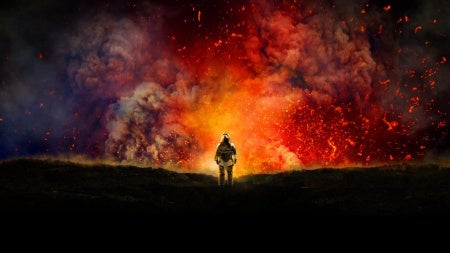 NETFLIX
Netflix Original, Tall Girl, is the story of Jodi, a six-foot-one 16-year-old experiencing high school high above the heads of everyone else. Having constantly rebuffed the romantic attentions of her friend, Jack, because he is much shorter than she is, Jodi finally gets a look at love with someone at eye-level when a new Swedish exchange student moves into Jack's house. And so it begins, the quintessential high school love triangle trope that we cannot get enough of. But it is an excellently done film with funny moments that offset the heartwarming lessons we learn about accepting ourselves (and others) no matter where they stand on the height chart. In fact, it was so well-received, Netflix just released a sequel.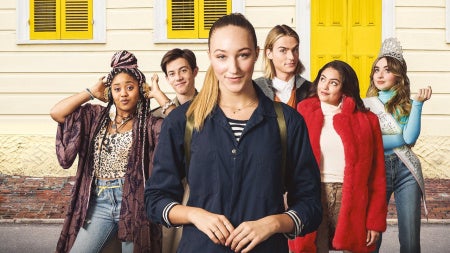 NETFLIX