Trends
Rebooting the Fashion Industry Model – How to Adapt and Why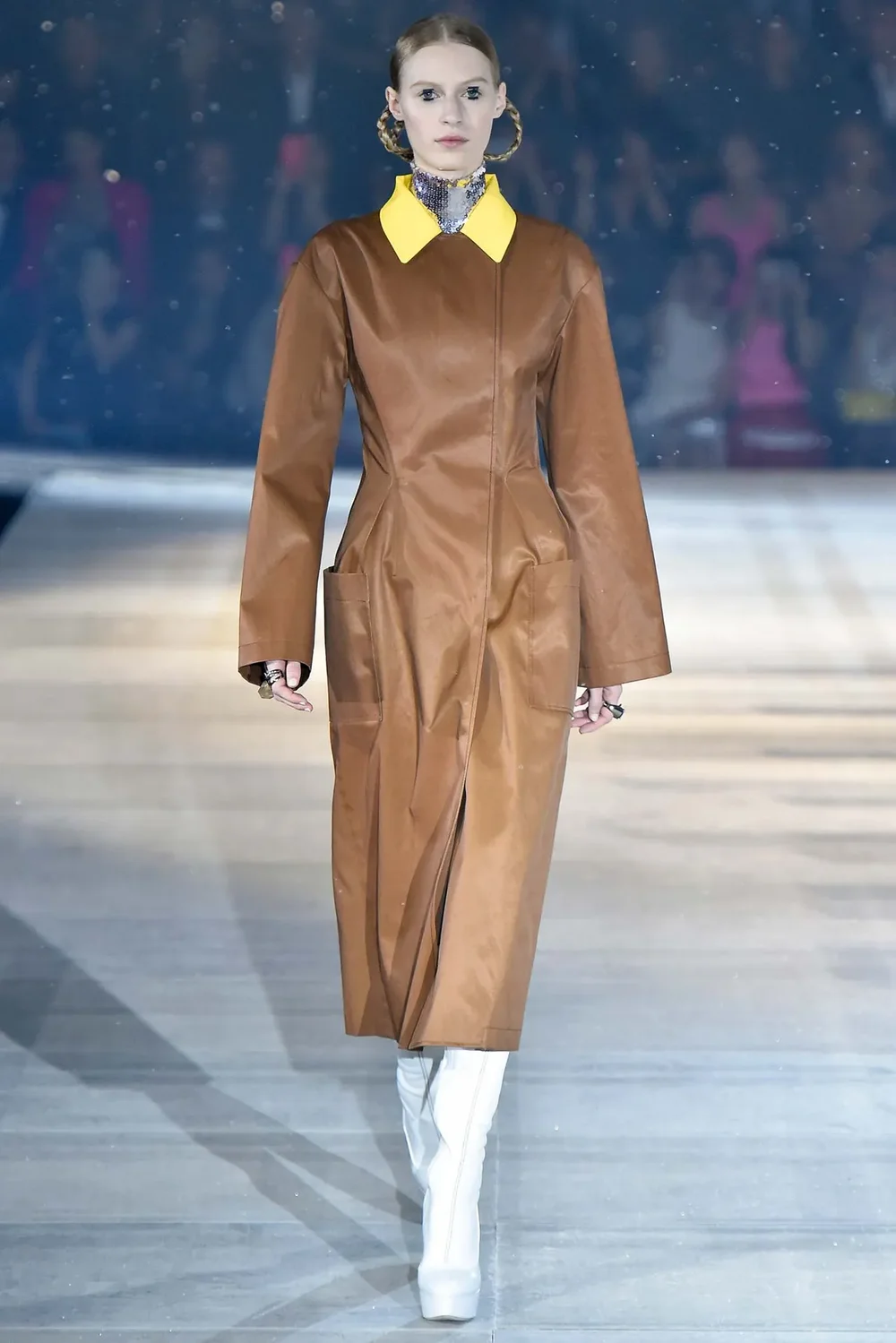 WGSN
by Grace Gordon
6-minute read
December 16, 2015
Savoir Flair's Grace Gordon tackles the subject of rebooting the fashion industry model and asks, "Are fashion shows going to become obsolete?".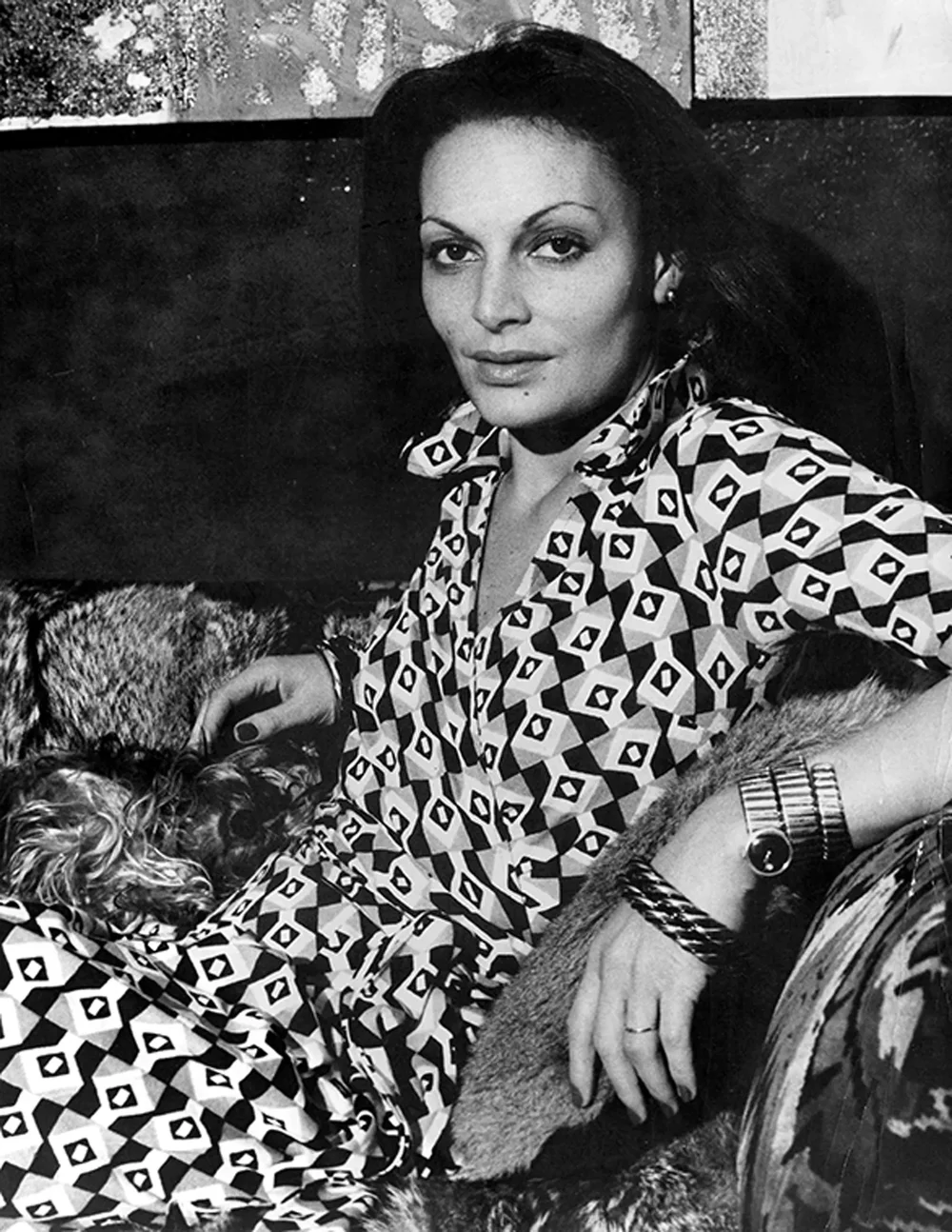 ADC
When Dior showed its first ever Pre-Fall 2015 collection on December 11, 2014 in Tokyo, it only took one glance for me to realize that the most desirable thing in the entire presentation was the glittering, sequined turtleneck. I instantly went on the hunt for one of my own, but sadly there were none to be found. I scoured the internet for sequined turtlenecks three months later and again six months later. Today, nearly a year to the moment that I first fell in love, a package arrived containing my most coveted item of 2015: a sequined turtleneck of my very own. As the original version cost more than my rent, I picked a mid-range brand instead, but it fits just right and is so sparkly that when I wear it outside the sun makes prisms of light shoot off my body in a thousand different directions. I'm a realist. I know this trend is on its last leg, but I'll still rock it until the sequins fall off. Do I wish I had been able to get my hands on it sooner? Absolutely.
This little anecdote brings me to the changing state of the fashion industry as it pertains to the current model. Although fashion is obsessed with the new to the point where its media arm expends thousands of hours prophesying future trends, it has been incredibly slow to adapt to the rapidly evolving nature of consumer spending. Instead of adjusting the show schedule, it has just added more shows. Now the year is stacked with spring/summer, fall/winter, pre-fall, resort, and (for some) spring/summer and fall/winter couture. [For a complete breakdown of all the seasons in fashion, check out this installment of Fashion Decoded, explaining the ins and outs of the new industry schedule.]
The problem is that all of these shows are still slotted so far ahead of the actual season that major high-fashion brands are suffering the consequences. The current timetable is so generous – from runway show to retail shelves takes around four to six months – that it essentially allows fast-fashion brands to rip off and reproduce the season's biggest trends at a fraction of the cost and get their products in front of the consumer in a matter of weeks. Another problem is that the shows are costly productions for the brands, and not all of what you see on the runway ends up in the commercial line, essentially making over-the-top presentations redundant for the designers and inaccessible for the consumers. A third problem with the current model is that, by the time the original trend is ready for retail, we're already "over it", due in large part to social media product saturation, which leads to consumer fatigue.
We live in the era of immediacy and instant gratification. I too am guilty of wanting everything now. In fact, if there was a way to get something sooner than now, I'd be the first to sign up. Some businesses are trying to do just that. Amazon is banking on predictive sales being the next big thing and has created algorithms to anticipate your next order, but this system is still in testing stages. A few designers are pioneering similar methods by making their collections, or portions of their collections, available to the consumer for sale or pre-sale the moment they hit the runway. Donatella Versace had great success with Versus Versace's "see now, buy now" technique for Fall/Winter 2015, and Moschino has also offered key products from its collections immediately online only to see them sell out the same day.
Before the fashion industry becomes the snake that ate itself, it must make changes if it is to stay relevant and satisfy a new generation of consumers who expect instant gratification. A veteran of the industry, Diane von Furstenberg, is leading the charge. As the newly installed chairman of the Council of Fashion Designers of America (CFDA), von Furstenberg has been vocal about the changes that need to take place to bring order to the chaos that is the New York Fashion Week calendar, stating that the system is broken – I've also said as much in my Open Letter to the Fashion Industry. The CFDA has elected to hire Boston Consulting Group (BCG) to study the current calendar, interview industry experts, assess weaknesses, and construct a plan for New York Fashion Week going forward. Instead of an "ahead of season" model, most brands are expected to adopt an "in season" model that is timed alongside retail deliveries. In fact, von Furstenberg proposed that spring/summer should show in the spring (not in September) and that fall/winter should show in the fall (not in February). This move would pull the entire model into alignment with how people are actually shopping. After the announcement, WWD rounded up a great list of industry insiders to share their thoughts, and their perspectives are definitely worth a read.
With Diane von Furstenberg spearheading the movement in New York, there is speculation that the CFDA's future plans will resonate throughout other major fashion capitals like London, Milan, and Paris. Although the BCG's study isn't set to start until 2016, we're anticipating some of the following possibilities:
Fashion shows are changed into consumer events, featuring in-season collections that will be immediately available for purchase in store. The benefits here are that the consumer can purchase what she sees on Instagram or other social media platforms instantly, that fast-fashion companies will no longer have the opportunity to rip off designs, and that full-price sales will take the place of the "wait until it goes on sale" mode.
Fashion shows will go online. Tom Ford paved the way for this idea last season by creating a music video starring Lady Gaga that highlighted his collection, rather than showing traditionally in a venue with media and buyers in attendance. Ford made the most of his moment by shooting the music video and collection campaign images simultaneously. Not only did he prove to have a killer "disruptive model", but he also saved a pretty penny as well.
Fashion shows will open to the public. Fashion used to be an insular community, but social media has changed all of that, possibly for the better. After Givenchy's majorly successful Fall/Winter 2015 show, which was open to the public, other designers began considering this alternative as well. If the industry is aiming for full-priced spending and increased engagement with consumers, this may be the way to go.
Fashion shows go all in, hoping that an exponential increase in visibility would equate to an exponential increase in sales. Instead of just one way to see a show, brands could be offering you dozens of ways. If they wanted to reach the biggest audience possible, they could host a spectacular in-season show, open it to the public, livestream it online, Snapchat it, Periscope it, Instagram it, Tweet it, and above all make sure it was instantly for sale online as soon as the show aired.
Although all of the above propositions are exciting, and likely to make big money for major fashion brands willing to evolve, part of me hopes we don't entirely lose out on the spectacle of a well-produced fashion show. These are excellent marketing platforms, but they're also a chance for industry members to connect.
This reminds me of a conversation I had with Imran Amed of Business of Fashion at Fashion Forward Season 6. When I asked him if there was room to improve upon the current way of showing fashion collections, he confided, "I think there will always be a place for experiential fashion shows. Whether that should be targeted directly to the industry or consumers is still a question mark. How often that should happen throughout the year, that's another question mark. Where that happens is also a question mark. But will there be a need for runway shows, and will there be a need to see clothes that way? I think there always will be. I think the end goals are rapidly shifting. I also think we can't get rid of the sense of community, interaction, engagement, and cross-pollination that comes from Fashion Week. Everyone thinks of it as this glamorous thing, but when you really think about it, Fashion Week is just a big industry trade conference — yes, one that happens to be filled with beautiful people in beautiful clothes attending beautifully curated events, but it's a trade conference nonetheless. We still need that interaction. There's something really exciting and magical that comes from having that interaction."