Editorial
Hublot Sets Hearts Racing with a Sizzling New Selection of Watches for Summer
by Savoir Flair
3-minute read
June 8, 2023
Hublot redefines timekeeping with audacious artistry, crafting watches that demand to be flaunted.
HUBLOT | SAVOIR FLAIR
Known for its ostentatious sizes, innovative complications, and house motto, "Be the first, be unique, be different," Hublot is a luxury watch brand that is committed to bold and inventive style. When it comes to form and function, Hublot has its cake and eats it too, which is to say, it does both with incredible finesse.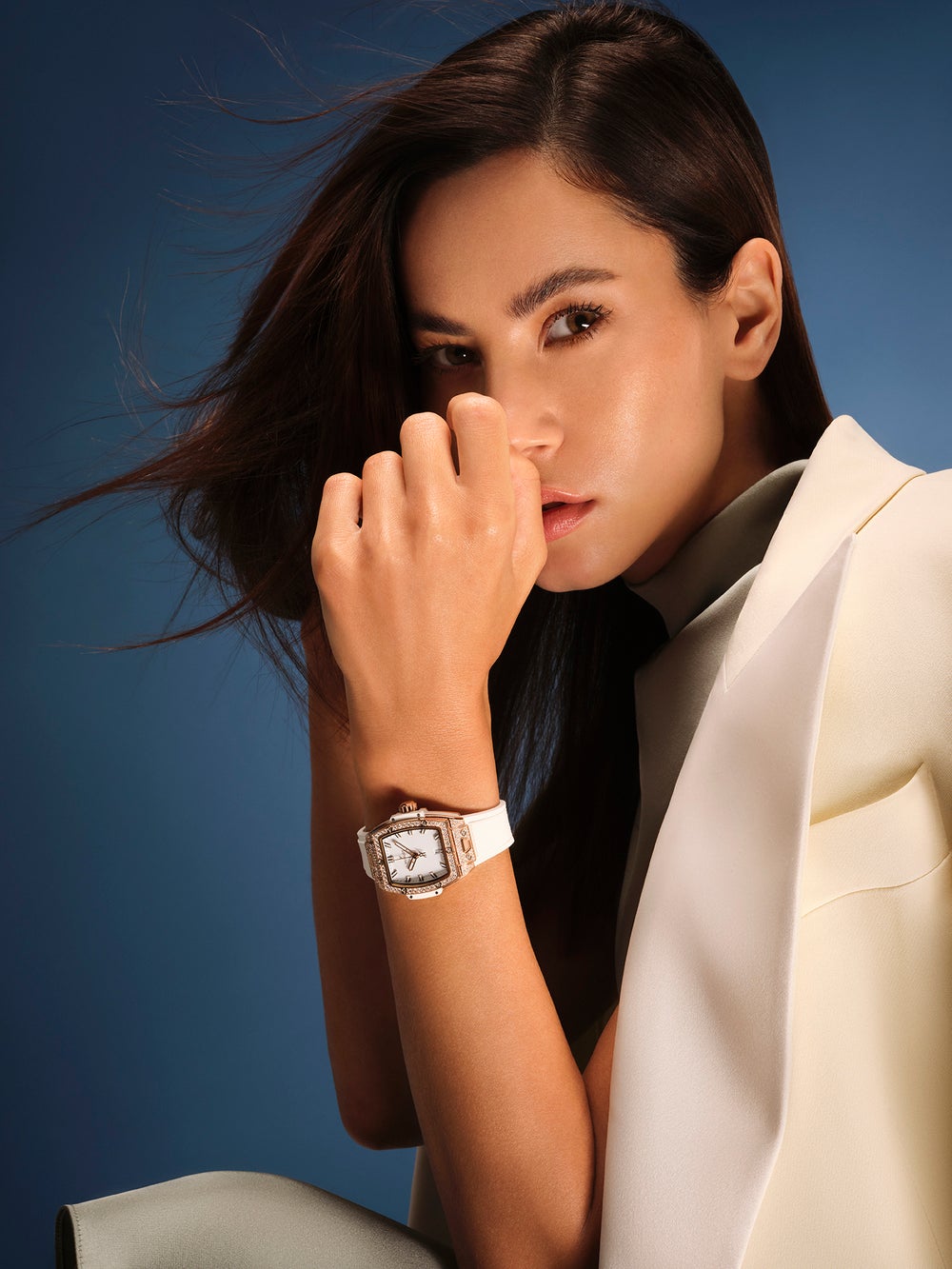 Hublot Spirit of Big Bang King Gold White Pavé 32mm
Take, for example, its new 'Square Bang Sapphire' model, which comes in the house's signature square shape and amplified size, while revealing an "open heart" movement thanks to the robust beauty of transparent sapphire.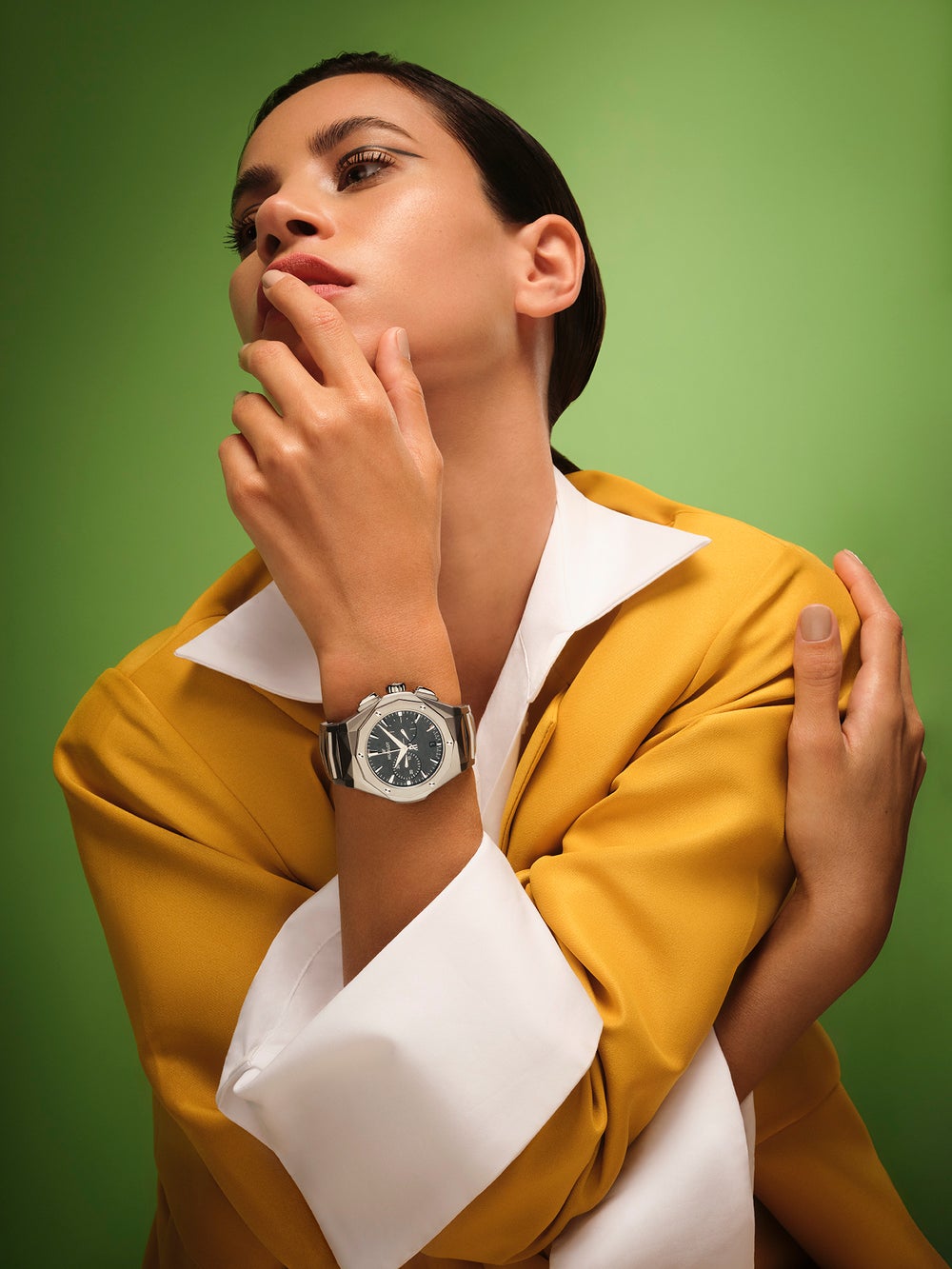 Hublot Classic Fusion Chronograph Orlinski Full Titanium 41mm
Speaking of audacious watches, the 'Big Bang Integrated Time Only King Gold Pavé' is a real showstopper. With a diamond pavé' integrated bracelet and a proprietary new gold color made from exclusive King Gold alloy, this is a wow-worthy watch that captures Hublot's commitment to discovering innovative materials.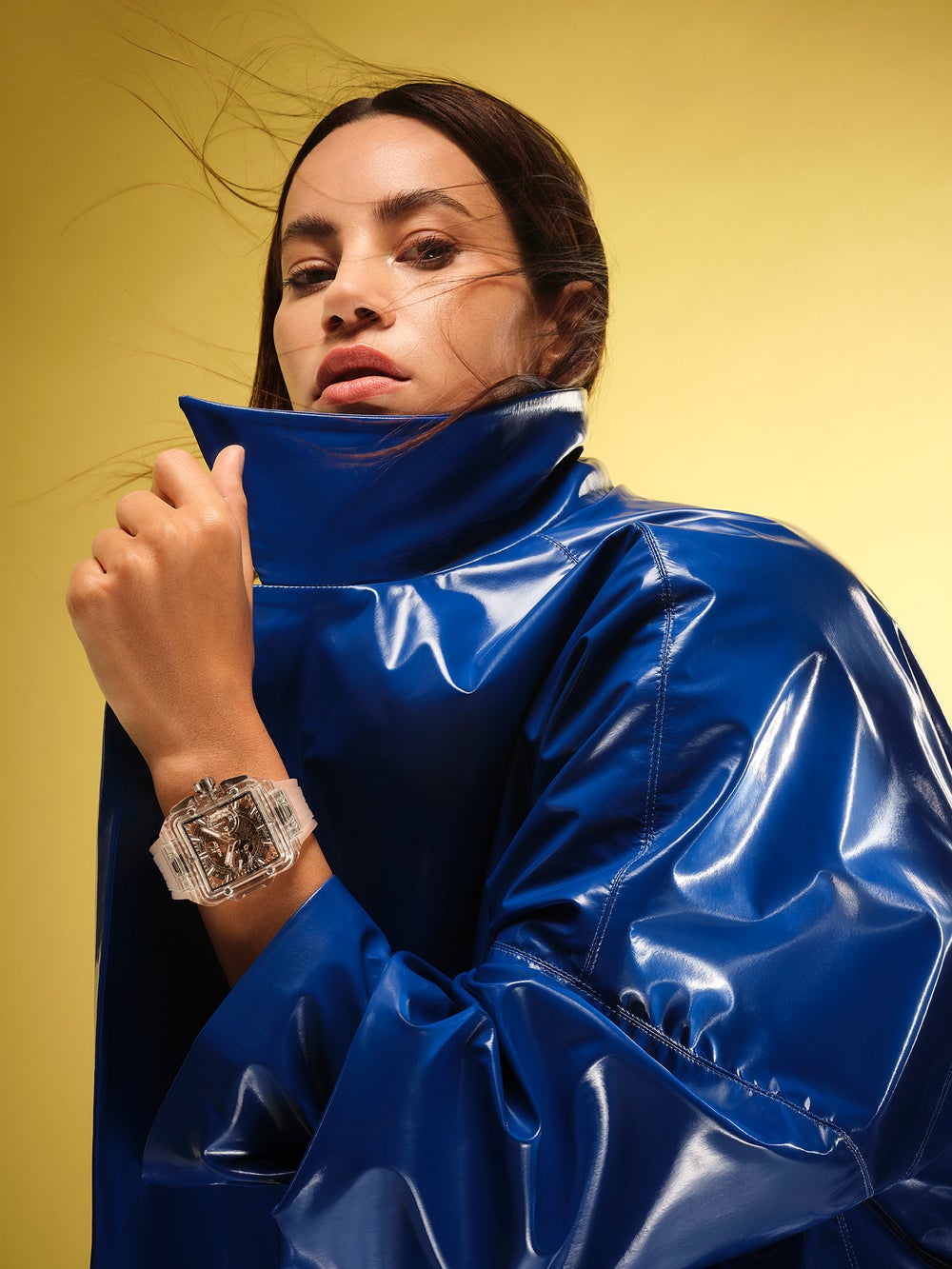 Hublot Square Bang Unico Sapphire 42mm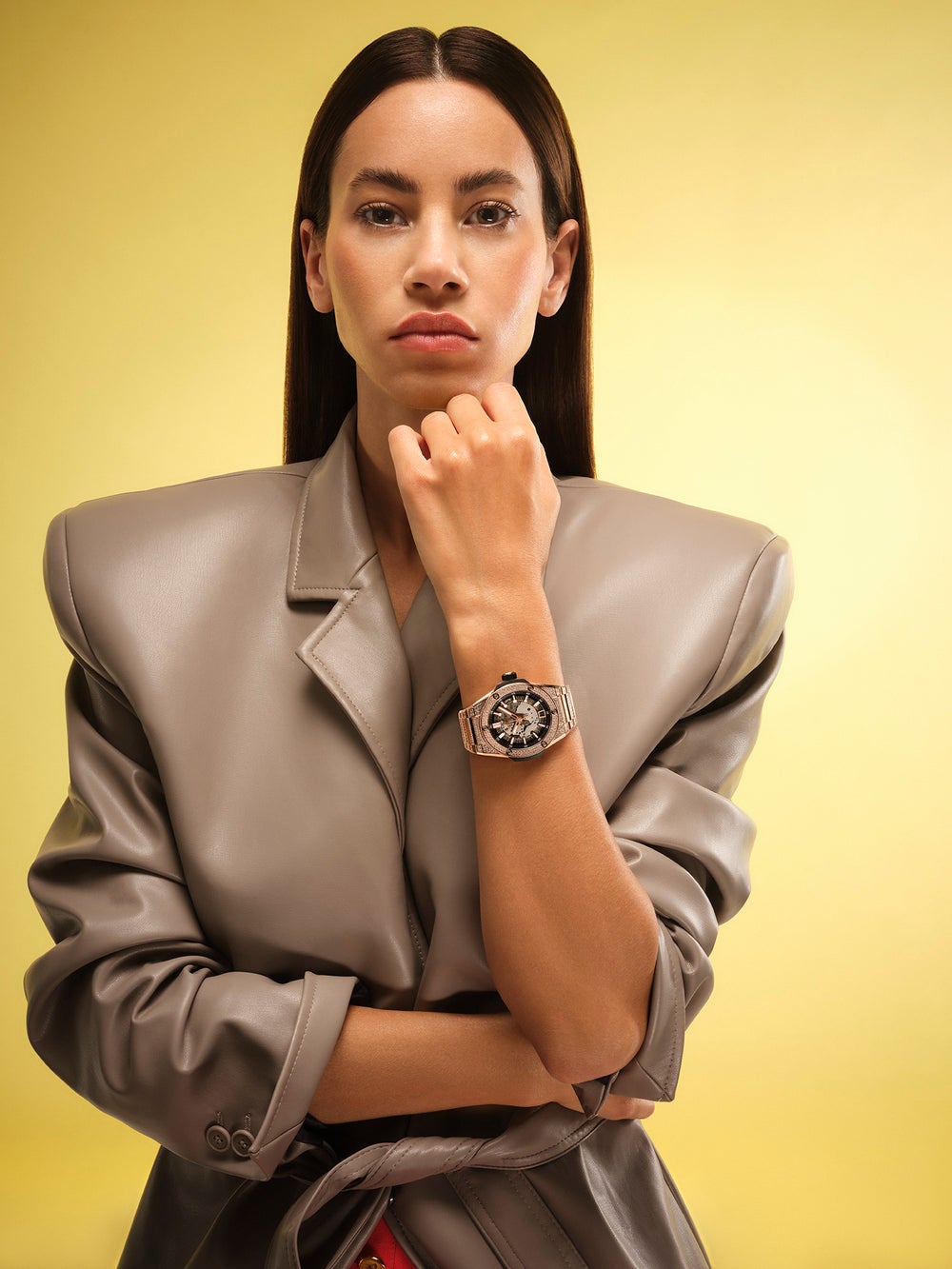 Hublot Big Bang Integrated Time Only King Gold Pavé 40mm
Always pushing boundaries, Hublot's women's watches are as bold as the brand, featured here in Savoir Flair's editorial shoot against a summery backdrop and colorful styling. Fresh, carefree, and unbothered, the attitude of the Hublot woman is all about embracing her individual sense of style and showing off her playful side.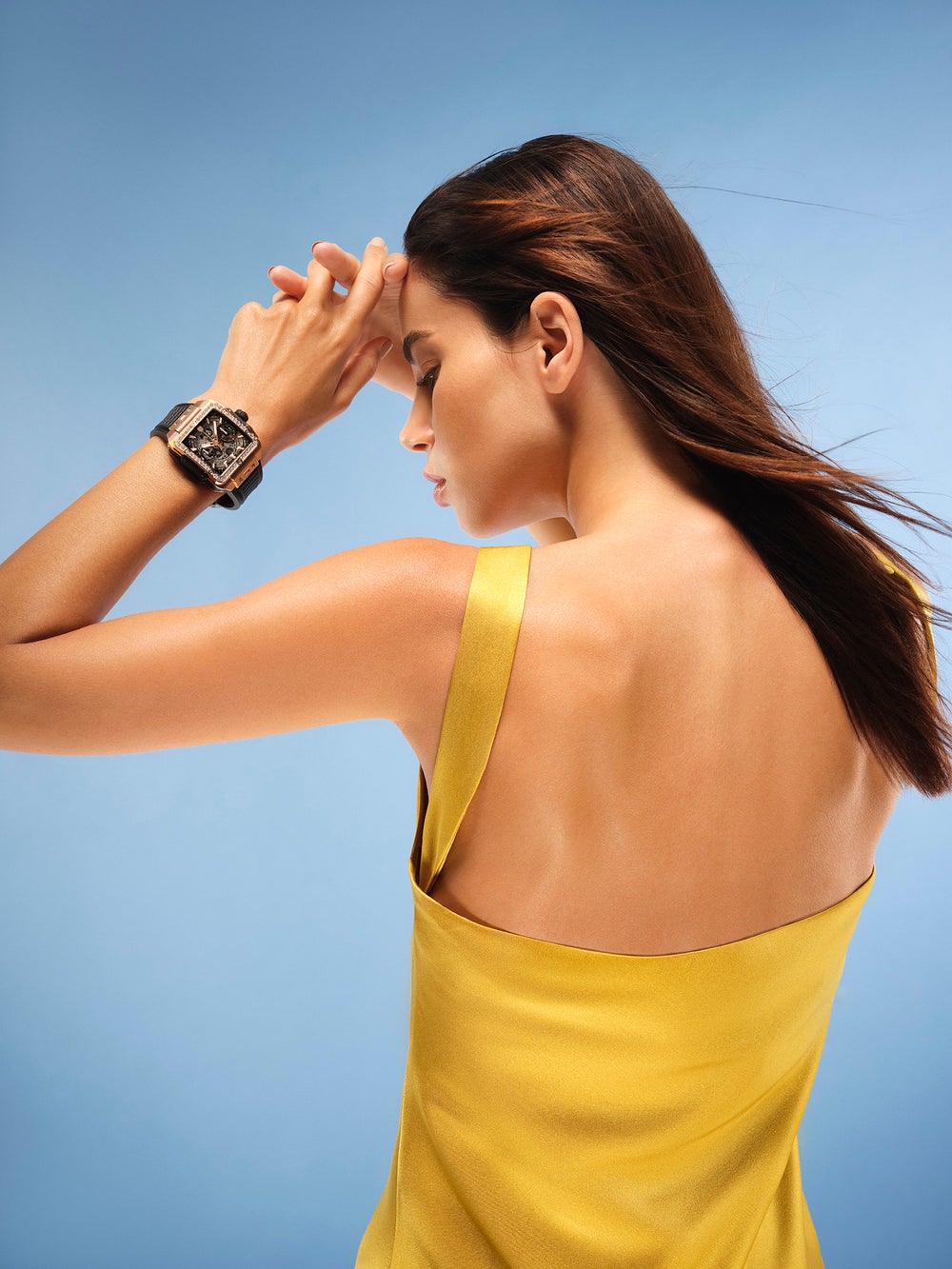 Hublot Square Bang Unico King Gold Diamonds 42mm
Find all of these amazing Hublot watches at Hublot Boutiques in Dubai Mall, Mall of the Emirates, and Galleria Mall Abu Dhabi.
Founder and Editor-in-Chief Haleh Nia Publisher Melanie Euverte Editorial Director Grace Gordon Account Director Zeena Zaid Account Manager Deena Zaid Talent Manager Zaina Bader Senior Producer Noor Ul Sabah Creative Producer Amira Abulaiti Junior Producer Jalila Najjar Videographer Viktor Pilipchenko Photographer Belaie Lightning Assistant Jeffrey Zamora Wardrobe Stylist Chantal Brocca Styling Assistant Lamya Roslyn Makeup Artist Jean Kairouz Hair Stylist Kavya Rajpowell Model Melody at Bareface