Interview
Introducing One of Fashion's Most Powerful Women, Stephanie Phair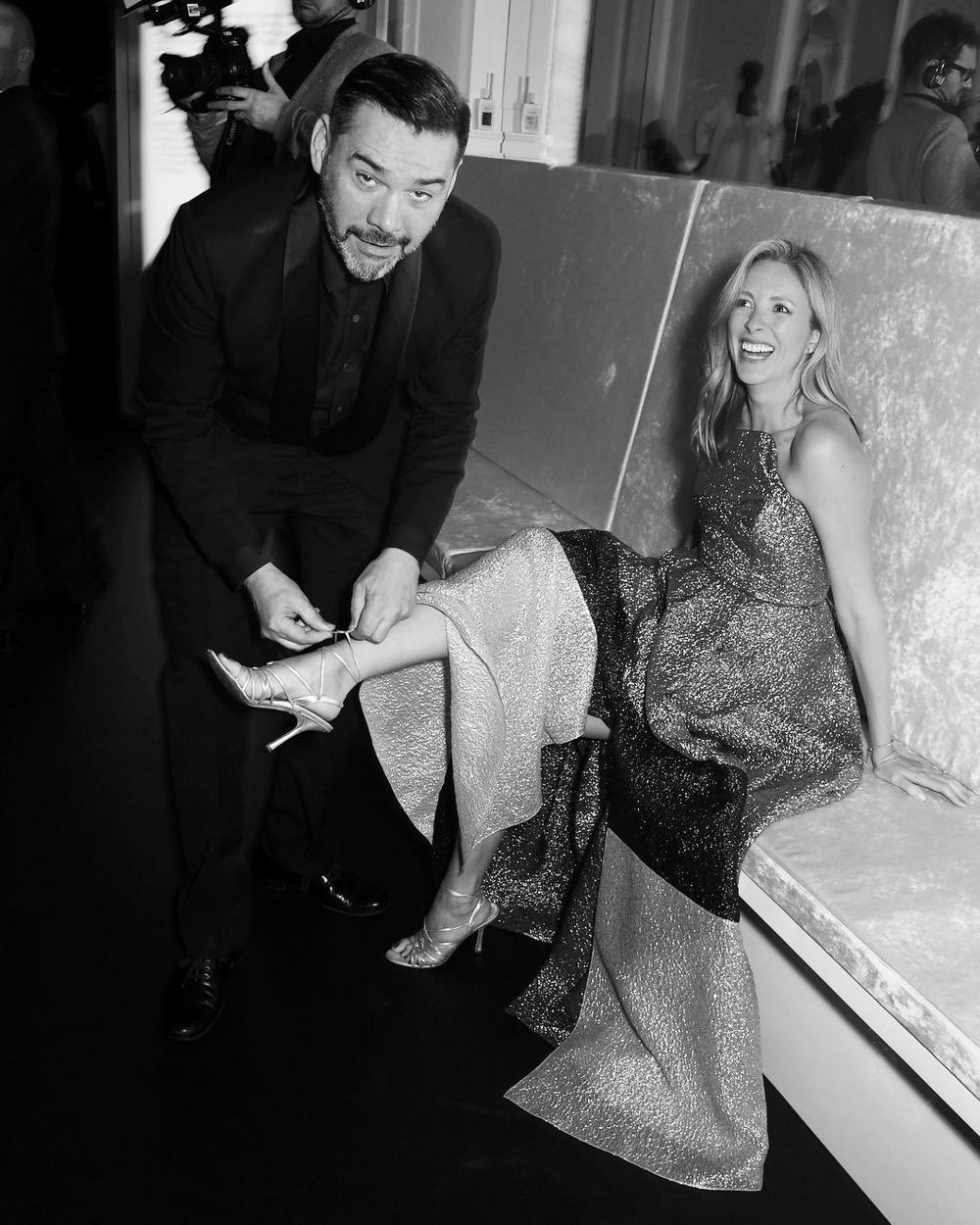 FARFETCH
by Grace Gordon
10-minute read
April 15, 2019
Stephanie Phair, Farfetch's Chief Strategy Officer, is leading the future of Farfetch, and she also happens to be the youngest-ever Chair of the British Fashion Council. This adds up to her being one of fashion's most powerful women.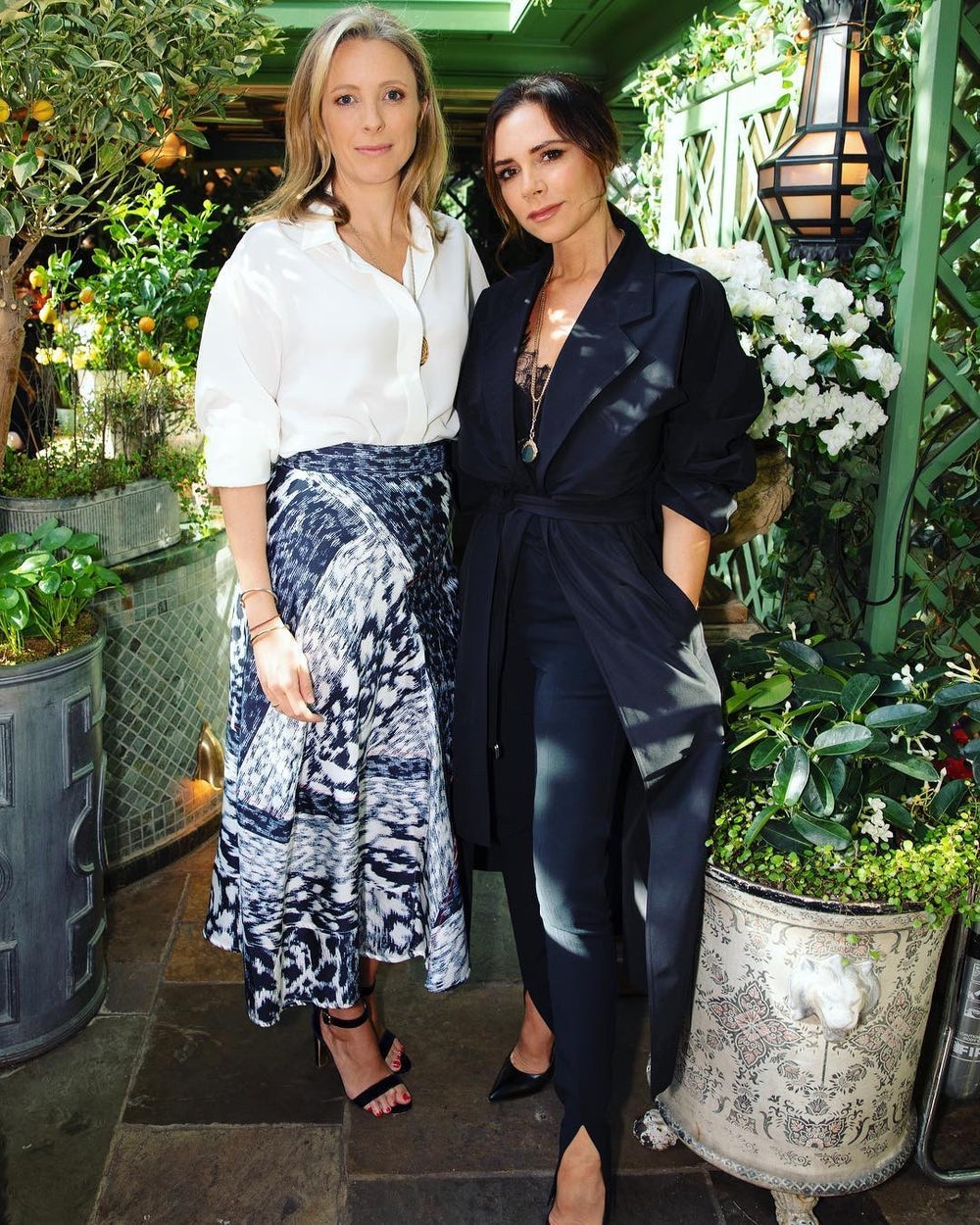 FARFETCH
Only a few short years ago, it wasn't customary for Stephanie Phair to greet the world as the face of a global e-commerce brand, but the work she was doing behind the scenes was no less extraordinary. Although her work might have been conducted away from the purview of public, Phair was instrumental in building such innovative platforms as The Outnet.
The Mexico City-born, UK-raised Phair honed her skills in New York City for a decade, where she rose to the top, buoyed by the momentum of a successful (and entirely unexpected and unplanned) career in communications. Her career started to coalesce after Phair landed a series of more and more advanced jobs in fashion, starting with a comms job at Issey Miyake that saw her effortlessly translating the brand's offbeat sensibilities for the American consumer.
Soon, it became abundantly clear that all of the accidental career moves had culminated in a body of work so profound that the industry's biggest names began beating down her door for a chance to work with her. As they say, "The best laid plans of mice and (wo)men often go awry." In other words, sometimes, the path chooses you, even if you never have any intention of setting a single toe on it. Make all the plans you want, but destiny finds a way.
Now, as the youngest-ever Chair of the British Fashion Council and Farfetch's Chief Strategy Officer, Phair is one of fashion's most powerful and influential women, but her warm demeanor belies her status. One glance at her intimidating portfolio and you'd expect to encounter the kind of larger-than-life personality that they make cult films about. But Phair is a far cry from any such predictable character.
She is in Dubai for the launch of Farfetch Communities, a groundbreaking initiative that brings together creative influencers from every corner of the globe to form a fashion vanguard that represents the values of the Farfetch platform. As she addresses a Who's Who crowd of the region's best and brightest, Phair's passion for the project at hand comes through loud and clear, even though she herself is soft-spoken. Fortunate enough to be given the rare opportunity to speak to one of fashion's most trusted visionaries and powerful personalities, Savoir Flair borrowed a few minutes to speak to her about everything from Brexit to artificial intelligence. If only we could have stopped the clock for longer.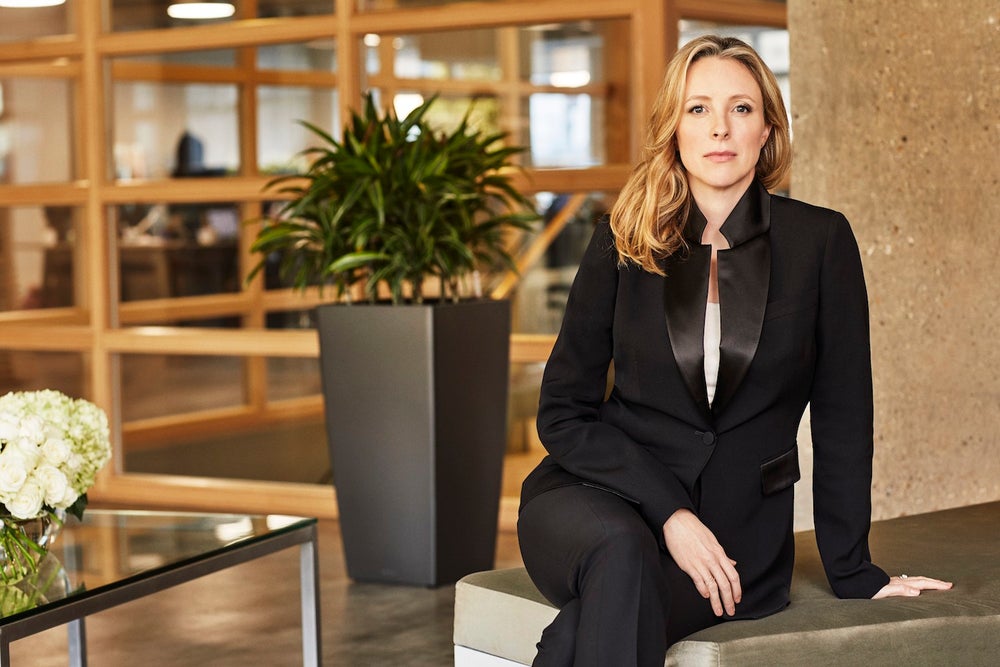 FARFETCH
Stephanie Phair
Tell us, why Dubai for the launch of Communities?
It just made sense. It's a market we're in and also care deeply about. Also, it's a market that performs well for us because there are so many true fashion lovers here. There are fabulous boutiques here, and influencers with really unique points of view. We wanted to bring Communities to life here because of that.
It looks like Communities has gotten off to a very successful start. The #WithFarfetch hashtag just happened organically right?
It did, it did! We have 2,500 posts already with a hashtag we didn't even come up with. That feels amazing. People getting their points of view across as part of the Farfetch Community makes us realize we are really doing something special.
Are you the one who ideated Communities?
No, I think it came through work with the team. We looked at our brand, our DNA, and what really was authentic to Farfetch. I think José [Neves, founder of Farfetch] always had in mind that he wanted to build a community. If you look at the annual Farfetch Gathering, for instance, which Farfetch has done for years, it brings the boutiques together. In an industry that's often quite siloed, with everyone off doing their own thing, it's revolutionary to bring everyone together like that.
I love that you graduated from Oxford with a degree in philosophy, politics, and economics. It gives you a unique vantage point. Was it your intention to end up in fashion?
No way. I think that's the beauty of a journey; you don't even know what the future will look like because it takes shape as it goes. In hindsight, it always looks like a beautifully crafted story, but that's because we're all storytellers and know how to thread a narrative.
The reality is, I had no idea. It all started with choosing a destination, and for me, it was New York. All I knew was that I wanted to live in New York. I didn't care what job I had. That set me up on that path. Who knows what I would have become if I had stayed in London? [Pauses] Probably, a management consultant.
Can you imagine? You didn't even intend to stay that long in New York, right? But then you ended up living there for 10 years.
Yeah, it's probably because I was there in my twenties. It was so exciting and so vibrant. When you live somewhere where you don't have a visa, by default, you have to find a job where someone will sponsor you.
And that can take you places you don't expect.
Exactly, that makes choices for you sometimes.
When did the whole fashion thing start to solidify in your life?
I was working a comms job at Issey Miyake, which is an interesting brand because it's at the intersection of art, architecture, and fashion, so communicating for them is a bit different than it is with a more traditional fashion brand. I managed to get a lot of really good press for Issey Miyake, and before I knew it I was being tapped for a big magazine role. Not that I know for sure that the two were related, but I suspect that's why they gave me a call.
They must have had their eye on you.
Yeah… maybe. I have no idea still to this day.
But that was the stepping stone that led you to where you are now.
Yes, that was the one job where I realized, 'maybe I really am in fashion', and it gave me a direction to head in. Before that, I never considered fashion as an option. It's funny because everything came full circle with our strategy at the British Fashion Council. We have a whole strategy in our education pillar around careers in fashion. As an industry body, we help the industry drive its pipeline of talent. The challenge that fashion has is that it's often underestimated as a serious career path. But, if you look at Britain alone, it's a 32 billion pound industry, and globally, personal luxury goods are a 300-billion dollar industry. There are plenty of careers to go around, but people don't understand that. They hear 'fashion' and think you're either a designer or a model, that's it. But, you can be an editor, a merchandiser, a digital marketer, a pattern cutter. So coming full circle, I am doing something that didn't exist when I started out, which is showing people all of the jobs in an industry I used to know nothing about.
That reminds me of the niche Farfetch came and filled. That platform didn't exist before José came in and said, 'Let's do it totally different than anyone else. Let's not have inventory, let's not have operational overhead, let's elevate local boutiques that no one else would have access to.'
A few years ago, people hadn't yet digested the impact of Farfetch. Jose's genius was to realize that online and offline actually can coexist and that in fact, one can support the other. That's how the customer wants to shop. In an industry that's always been quite brand-focused, rather than customer-focused, Farfetch really turns the tables back to how a consumer wants to shop. That's the move from where we all thought it would just be pure-play, online e-commerce to this merging between online and offline.
Farfetch also allowed the customer to shop by city, rather than strictly category. In the early days, I would go to say, 'Berlin' or 'Barcelona' and click on the boutiques there, see what they were stocking, and what trends seemed to be coming from different places.
Exactly, and we're bringing that back with Communities.
I think a lot of people hear the title Chair of the British Fashion Council and understand its prestige status and importance, but not exactly what it entails. What kind of duties does someone on the chair of the British Fashion Council perform?
The role of a Chair is to set the strategy, and guide the direction. I work with an executive team, run by an amazing chief executive called Caroline Rush. Together we set the strategy, understand the big questions together, what the pillars are, set measures for success, and ask ourselves, 'what does good look like' and 'what are we trying to achieve over the next three years'.
I've been trying to move the needle on a few key issues. I've been doing that by listening; been doing a lot of that lately. Coffees, meetings, chats, just listening and absorbing feedback. If you think about it, British Fashion Council is fundamentally a not-for-profit organization that is in the service of an industry. The designers and brands — those are our stakeholders. We are like a marketing agency for the industry.
Finally, I looked at the BFC itself and made sure it was set for success long-term, and ensured it was well run. There is also a lot of front-facing, ambassadorial work I have to do, championing the industry and our designers, as well as what the British fashion industry stands for: creativity and innovation. If you think about it, the pipeline of talent in fashion comes from the UK, essentially.
You've been more of a behind-the-scenes person before this role. Was there any discomfort in shifting over to a more public role?
Yeah, definitely. My Instagram is still private. I've always been quite private. It's been a process. You can't control it, so you have to get comfortable with it. You just do your best — put out good messages and hope it lands.
What are some of the misconceptions about the fashion industry that you've noticed?
Here's a big one: It's not true that fashion brands have to be unprofitable. To be successful takes a different mindset. You must become more commercially-minded and put that business message through everything you do.
Although it is a creative endeavor, at the end of the day, it's a business.
Yes! It's gotta sell! That's absolutely right. At BFC, we're there to help with that mindset shift. It's about getting the right people paired up, like someone with a good business mind and a really creative thinker. We have a huge network of mentors that we organize and manage. We've been doing a sort of mini roadshow, in order to reintroduce the BFC to key stakeholders.
I'm curious to see what you think about Brexit and how it will affect Britain's thriving fashion industry. I've spoken to a lot of London designers that are really concerned that it might disrupt operations.
Look, it's a challenge. It's a challenge for any industry, sure, but I think it's a particular challenge for fashion because it's quite a complex industry that requires a lot of import and export of goods, as well as services and talent. How will intellectual property be regulated once Brexit happens, for example?
The BFC's stance is very pro-business. We lobby the government on behalf of the industry, without taking sides. We look at what the business needs and we focus on the facts. That's what we've been doing since 2016. Most damaging of all, isn't what the outcome will be — because necessity breeds solutions — but the uncertainty of it is the difficulty.
Let's talk about Farfetch's 'Store of the Future'. It is very AI-driven. How are you using AI to interpret the data you are gathering?
What's interesting about AI is that it only works with a certain amount of data. Farfetch is really well-positioned with that, because by definition, being a platform business, you can gather more data points than any other business model.
AI offers the ability to digest that data, and the more data it has, the better it can interpret for you. We have a ton of data. Machine learning, over time, becomes stronger and stronger, so by inputting huge amounts of data you're teaching the algorithm to improve itself.
So the AI is interpreting the data for you.
Yes. There are applications that work for that in terms of personalization, content customization, and in terms of service opportunities. What 'Store of the Future' is leveraging is the offline data, and linking it to the online data, which, as an industry we've never had access to before.
In merging online and offline, we are putting the customer at the center, and giving them an amazing retail experience. It is a data play, and it's fascinating where that's going. I think another key is that it's not just about data. Farfetch has always understood that it needs to merge both art and science to be great at human connection and storytelling.
What are your growth strategies for 'Store of the Future', going forward?
There is so much for us to do. Right now we're working on a really fascinating business in Sao Paulo called 'Matarazzo', which will be a retail concept of the future, fully integrated digitally and offline. We consider that augmented retail, and think it is how everyone will shop in the future.
That sounds so exciting! I am bursting to discover more.
It's so fun, really. Innovation is at our core. One of our mottos is 'Be revolutionary', and that doesn't just happen with magic. I think we owe our success mainly to our company culture, and to the fact that we have hired people who are problem-solving and problem-seeking engineers, basically. That's what engineers do; they love to fix problems. I think another piece that's really key is a certain level of humbleness. Farfetch is a humble company. It never takes success for granted. If you look at the people who work there, everyone just wants to do better. That comes from José and the executive team. You couldn't ask to work with better people