Scent Stories
The Life of Sonia Constant, Told Through the Memories of Smell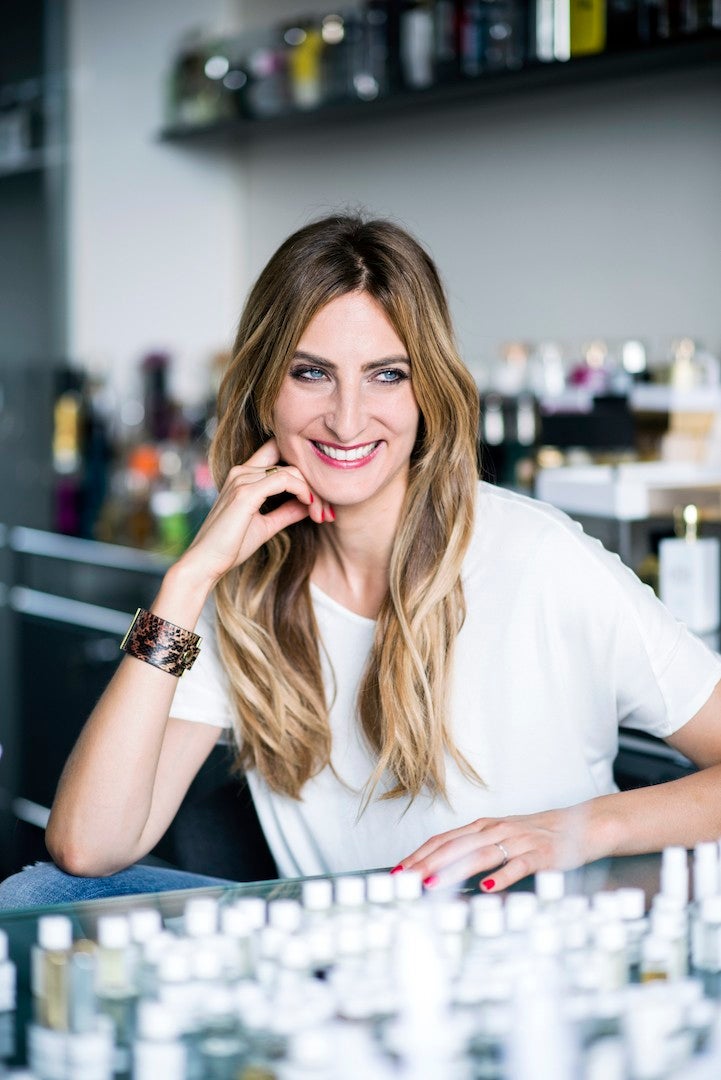 NARCISO RODRIGUEZ
by Grace Gordon
6-minute read
May 18, 2023
Through the power of scent and memories, Sonia Constant shares the story of her life as Savoir Flair reveals her Scent Stories.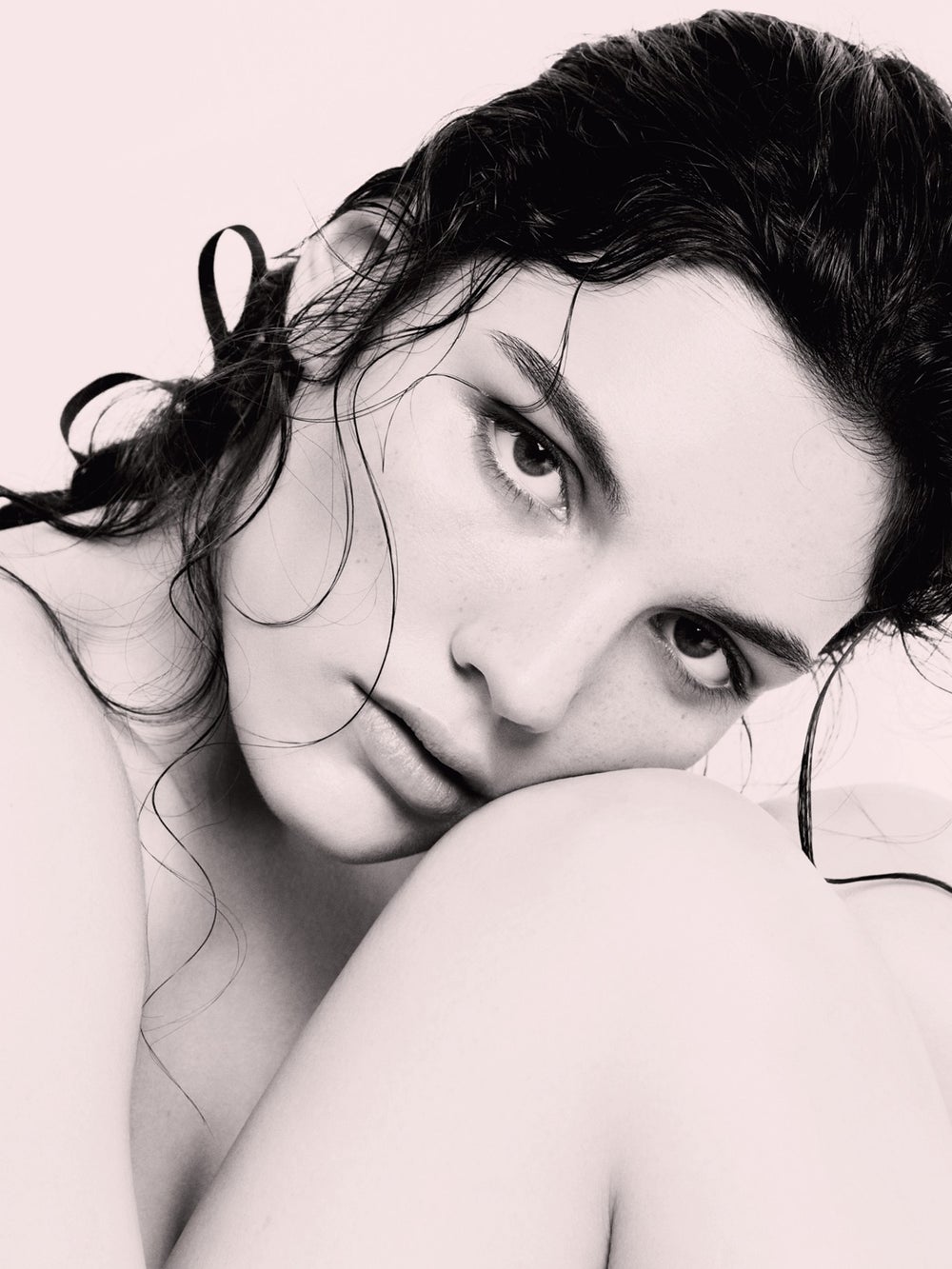 NARCISO RODRIGUEZ
Out of our five senses – taste, touch, sight, hearing, and smell – there is only one that reigns supreme when it comes to triggering memory and emotion: smell. Since your olfactory bulb runs from your nose to your amygdala (the area in the brain linked to cognition and memory), scientists theorize that the close proximity of smell and memory is what causes an instantaneous link between the two. When memory is triggered, so is emotion, which is why it's no exaggeration to state that smell is the sense most strongly associated with emotion. The musty bouquet of an old book with a cracked spine, the fresh rubber tang of a pencil eraser, the cloying sweetness of a vanilla cake, all of these scents can bring about a crystal-clear vision of a past experience and the feelings you felt back then can sharpen in an instant. Therefore fragrance – that intentionally bottled liquid made of combined essences and scent molecules – can be a transportive device for taking you on a walk down memory lane.
When Sonia Constant, the genius perfumer for Narciso Rodriguez (and other brands, including her own, Ella K), was a child, her parents would always find her outside sniffing the flowers. As she grew up, she dreamed of being a ballet dancer, a furniture designer, or a fashion designer. It wasn't until she discovered that being a nose was an actual career that her urgent need to create and her love of fragrance finally came together. Constant is the nose behind my personal favorite scent of all time, Narciso Rodriguez's 'For Her Musk Noir', and so when she came to Dubai for the launch of a new fragrance for the brand, 'For Her Forever', I was thrilled to have a chance to speak to her about all of the scents that have informed her journey.
From sorrow to success, this is Sonia Constant's #ScentStory.
The Scent of Home Is...
I grew up in a suburb of Paris called Saint Germain en-Laye with my family. For me, the scent of home is the scent of my mother because she always wore a fragrance called 'Paloma Picasso', which had a chypre and rose aroma. Perhaps this is why I have an addiction to chypre and rose in the 'For Her' line as well. It reminds me of the smell of my mother. It is a comforting smell.
The Scent of Childhood Is...
I grew up in a house with a garden, so the smell of flowers, and I also loved the smell of cut grass. My father would cut the grass on Sunday morning and I could smell it along with the oily smell of the grass-cutting machine. My grandmother would cook apples, almonds, cinnamon, and dried grapes together; I also love this smell. It was a great comfort to me in my childhood.
The Scent of Family Is...
Family is definitely the smell of my kids. When breastfeeding my kids, I loved the smell on the top of their heads; it is a very specific smell. Also, with breastfeeding, there is the smell of milk. The smell of milk is milky from lactones, with a hint of vanilla, and a green note as well.
In the beginning, I wanted to isolate the scent molecules of my kids. But then I realized it was an odor that was too beautiful. When I analyze a smell, when I discover the ingredients and molecules, it ruins a bit of the magic. I didn't want that to happen with this smell, I wanted to keep it as it is.
The Scent of Creativity Is...
I think I was always a creative person. Creation is about urgency for me. It's something I need. It's something that is a part of me. I need to create. I need this creation process. It is my passion. It gives me life. Sometimes it's too much because my brain is continuously creating. I feel fireworks in my mind. Everything I see becomes a source of inspiration. It's like synesthesia where I transform what I see into smell. It is immediate. I have to practice meditation to soothe my mind, otherwise, it becomes crowded with too many things and it becomes very tiring. Meditation is an off-button for my brain. So, the scent of creativity to me is fireworks. It's something that bursts. It goes alongside the feeling of being alive.
The Scent of Love Is…
The scent of love for me is a scent I created for Narciso Rodriguez called 'Bleu Noir'. When I created this fragrance I created it for a man because I was passionately in love with him at the time. It was a very strong feeling that I had never had before. When Narciso Rodriguez revealed the image of the 'For Him Bleu Noir' campaign, the silhouette was a shadow of a man and this silhouette was so similar to the man I was in love with that it frightened me. Love is a source of inspiration for me when I create. I put so much passion and energy into it.
The Scent of Happiness Is...
Happiness for me is grapefruit. I love the duality of its bitterness and acidity. This smell brings me joy.
The Scent of Sadness Is...
Salt, because of my tears. I am a very emotional person with up and down feelings. When I'm happy I'm very happy and when I'm sad I'm very sad.
The Scent of Relaxation Is…
It is the scent of pure musk. This smell is a smell of tenderness. It's like being surrounded by a cotton cloud or a cocoon. It's very pure, white, and comforting. For me, it's super relaxing.
The Scent of Travel Is…
Definitely oud. I know it's very common here, but I am Parisian. Every time I smell oud, whether I'm in India or the Middle East, it always smells very different from what I am used to in my culture. It is a link to travel for me. It's a strong scent.
The Scent of Excitement Is…
I would say 'For Her Forever'. It was exciting to create a new chapter of 'For Her', one that is more luminescent, more immaculate. It was very exciting to revisit this fragrance. Excitement can also be champagne bubbles, it gives a feeling of celebration. I can link both to excitement.
The Scent of Success Is...
There is a fragrance from my own brand, Ella K called 'Camelia K' that is for me a fragrance that makes me feel like a stronger avatar of myself, more confident, more seductive, more bright, more everything. This fragrance I created to achieve a feeling just like this.
The Scent of Power Is…
Wood and Musk noir. For me, wood gives power, especially to women, because it comes from a masculine side. Leather also gives a feeling of power.
The Scent to Avoid Is…
There are many bad smells [laughs] but I really hate the smell of mothballs. It smells like bad breath, or like death. I also hate vulgarity, and I think there can be vulgar smells that are cheap, too fruity, too sugary. It appeals in a very obvious way, but not in an elegant way. This is something to avoid, definitely.