News
The Racial Bias Widens in Western Media's Ukraine Coverage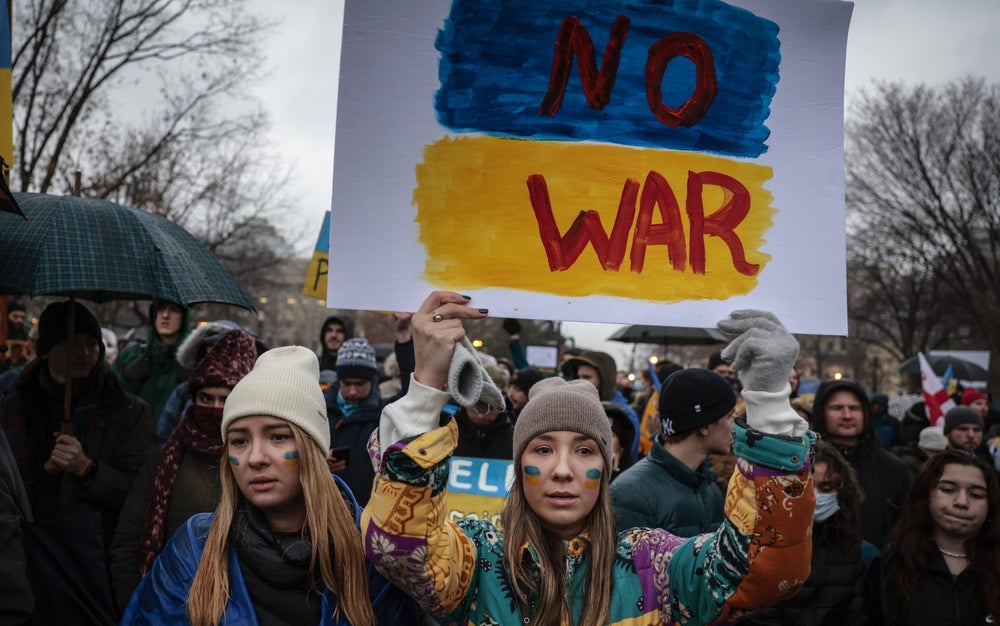 GETTY
by Jana Shakhashir
4-minute read
February 28, 2022
While empathizing with Ukrainians, it's crucial to acknowledge the double standard that devalues non-White lives in Western media. Journalists must strive for impartiality in reporting suffering.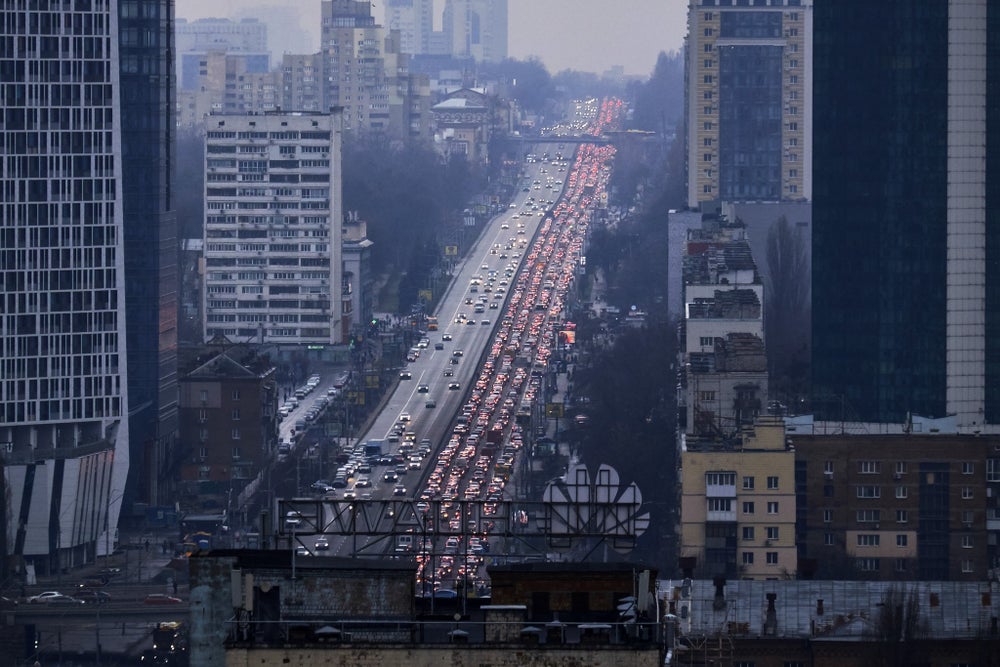 GETTY
The Russian invasion of Ukraine, regarded as the biggest conflict Europe has seen since World War II, has inspired a wave of solidarity across the globe for the Ukrainian people fighting against illegal military occupation. But for many of us, it has been difficult to ignore the racial bias in the media's coverage of the conflict, particularly the ways that journalists are comparing it to conflicts in the Middle East.

At the same time, it is crucial to acknowledge that we can criticize the ways that Ukrainian lives are being portrayed as more valuable than Middle Eastern, black, and brown lives, while sympathizing with them, recognizing that hundreds of Ukrainians have been killed so far during the invasion, and half a million have crossed into neighboring countries. These are not mutually exclusive. War is war.

A long-standing double standard has been exposed, as Western media dehumanizes non-White populations, implying that it's much more severe when White Europeans suffer because Middle Eastern, Latin American, and African people are, well, used to it, as they are "developing third world countries" and have "seen conflict raging for decades." Here are several examples of the dangerous bias we are seeing in the media when it came to reporting on the war in Ukraine. As journalists, we cannot filter suffering based on race or nationality. We must do better.
"This Is a Relatively Civilized, Relatively European City Where You Wouldn't Expect That."
"This Is Not a Developing Third World Nation, This Is Europe."
"These Are Prosperous Middle Class People, These Are Not Obviously Refugees Trying to Get Away From Areas in the Middle East."
"These Are Not Refugees From Syria (...) These Are Christians, They're White, They're Very Similar."
"I See European People with Blue Eyes and Blonde Hair Being Killed"
"We Are In the 21st Century, We Are In a European City and We Have Cruise Missile Fire as Though We Were in Iraq or Afghanistan, Can You Imagine?"
"We're Not Talking Here About Syrians Fleeing the Bombing of the Syrian Regime Backed by Putin, We're Talking About Europeans Leaving in Cars That Look Like Ours to Save Their Lives."
A Compilation of French Reporting