Milan Fashion Week
Tod's Heads in a Chicly Understated Direction for Spring/Summer 2023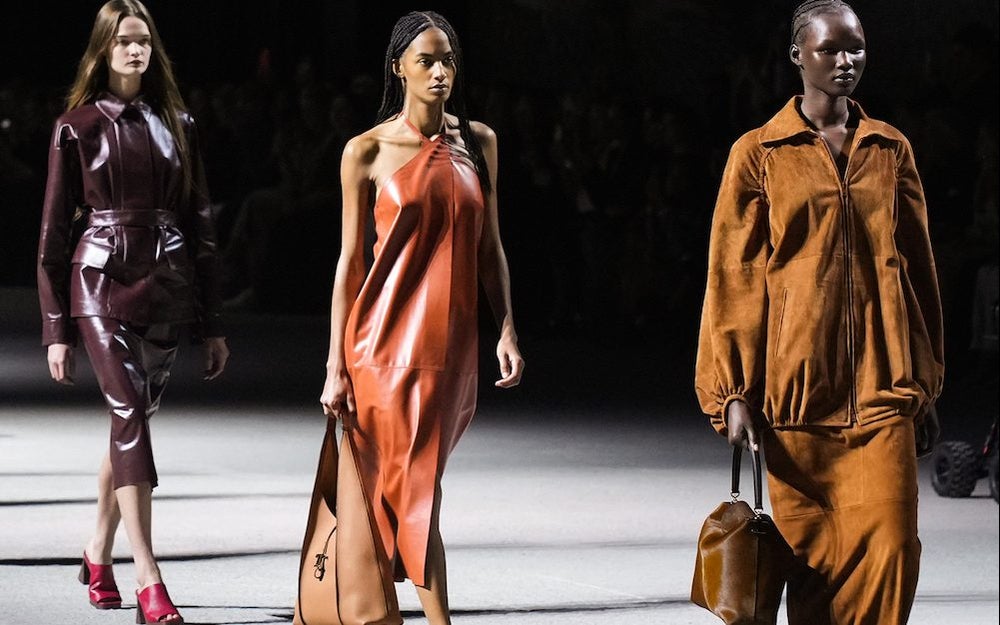 by Grace Gordon
4-minute read
September 24, 2022
Tod's Heads in a Chicly Understated Direction for Spring/Summer 2023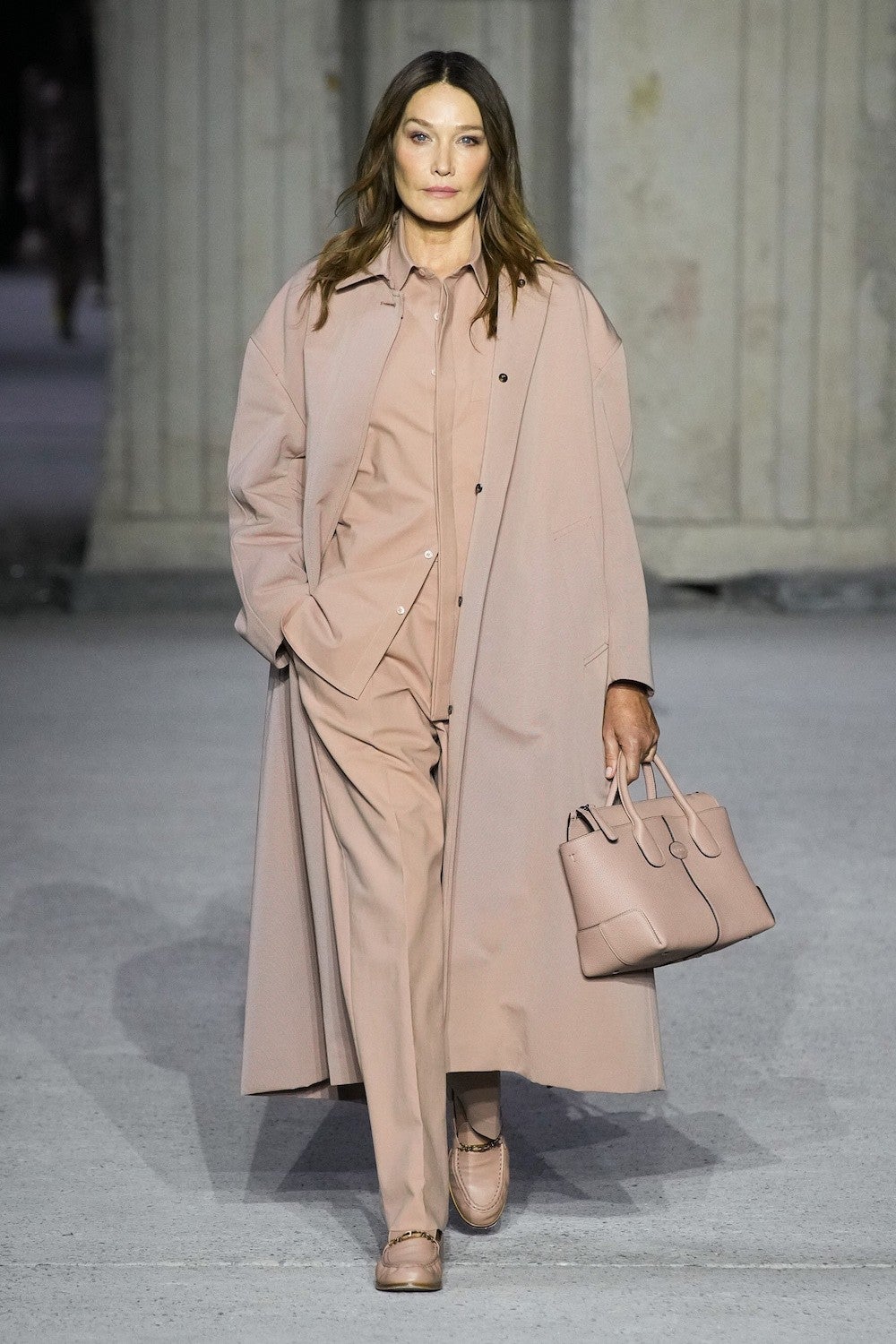 look 1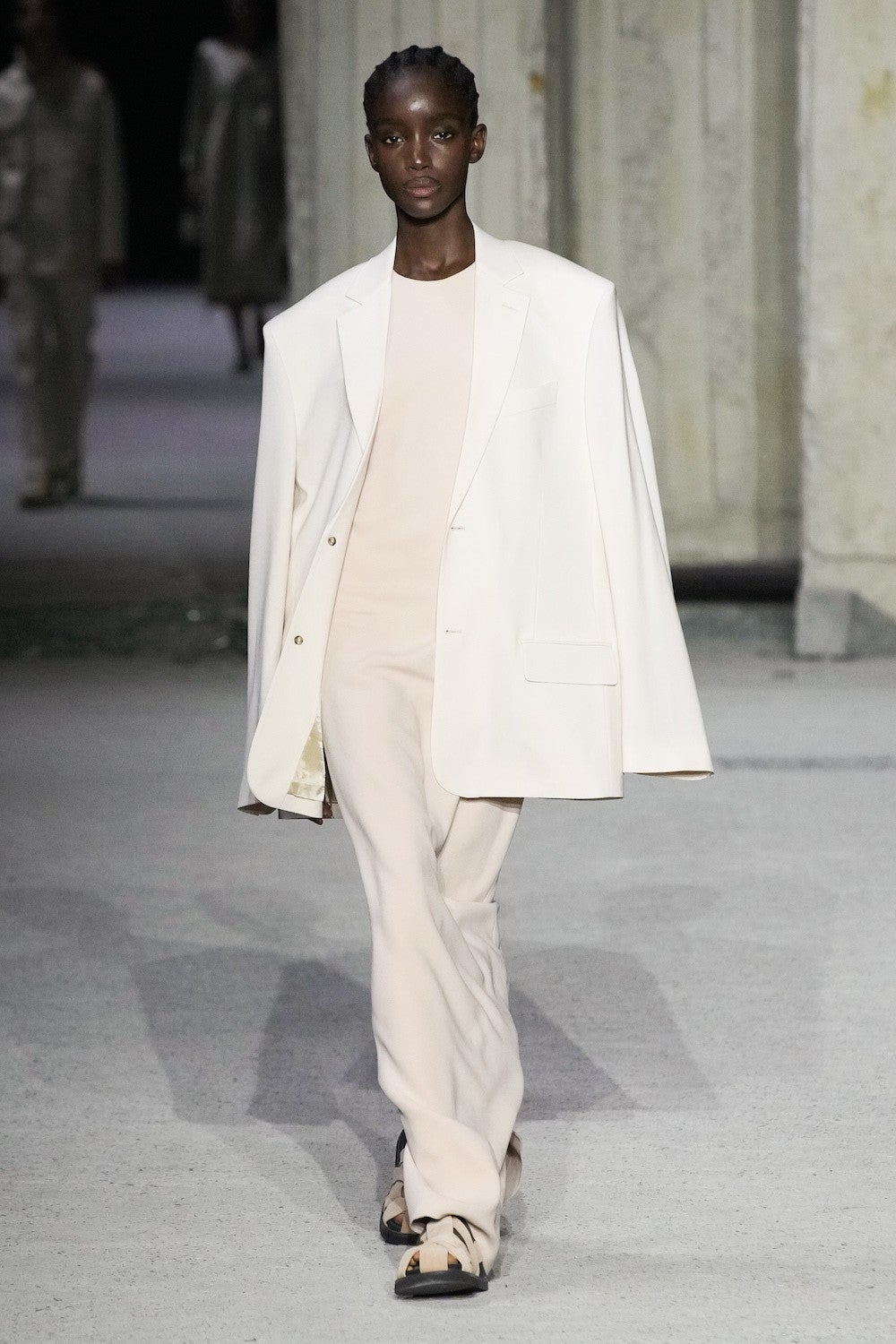 TOD'S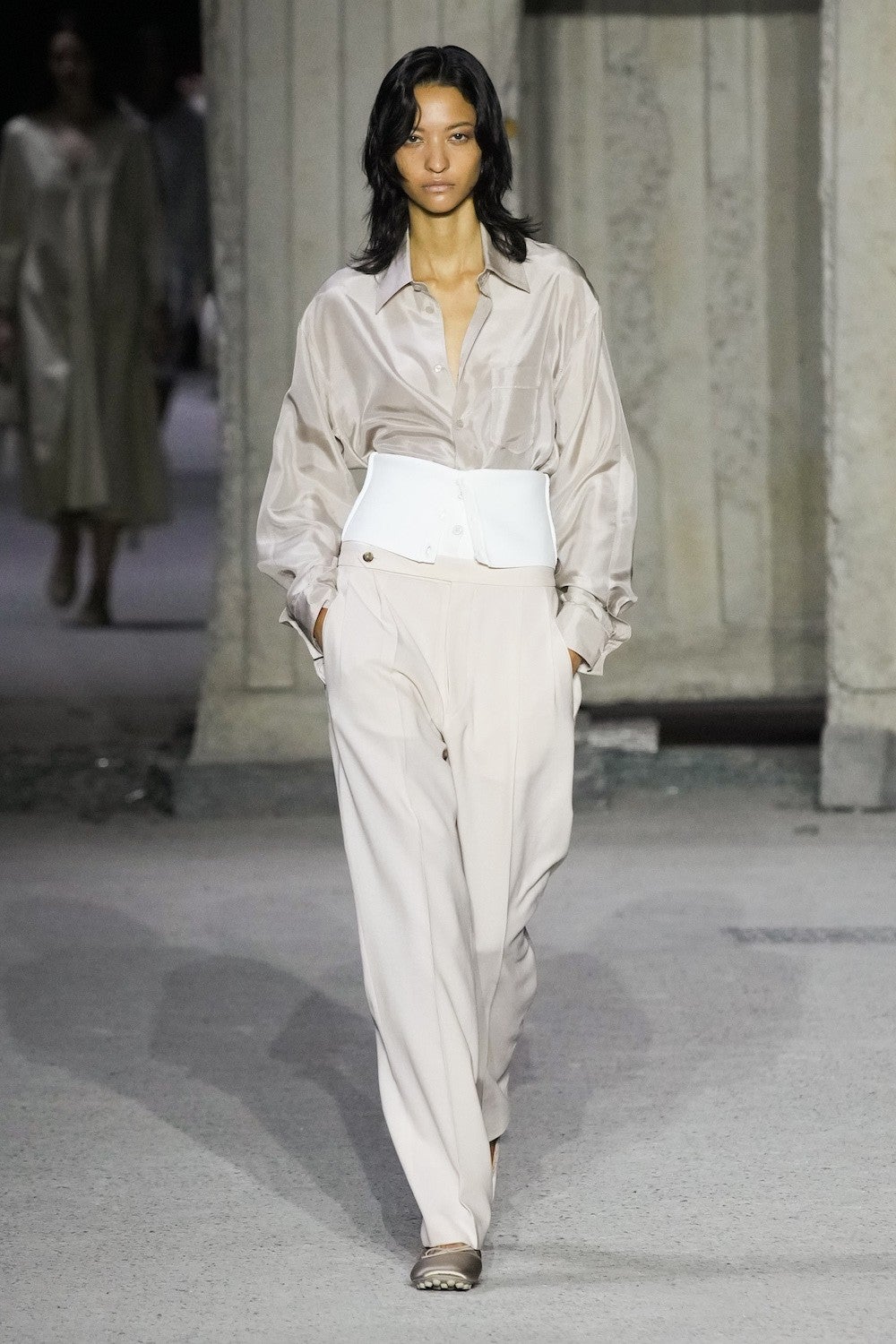 LAUNCHMETRICS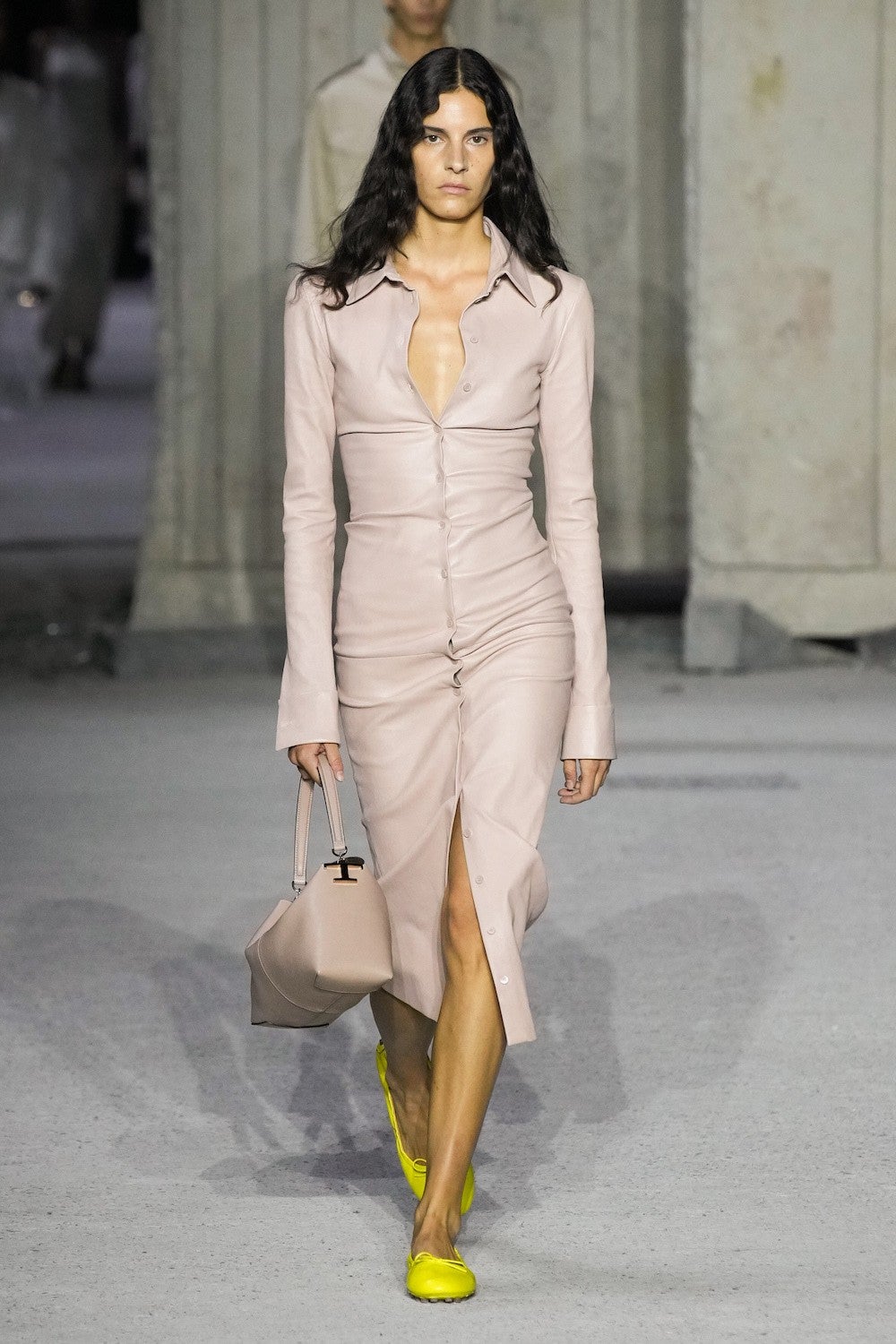 TOD'S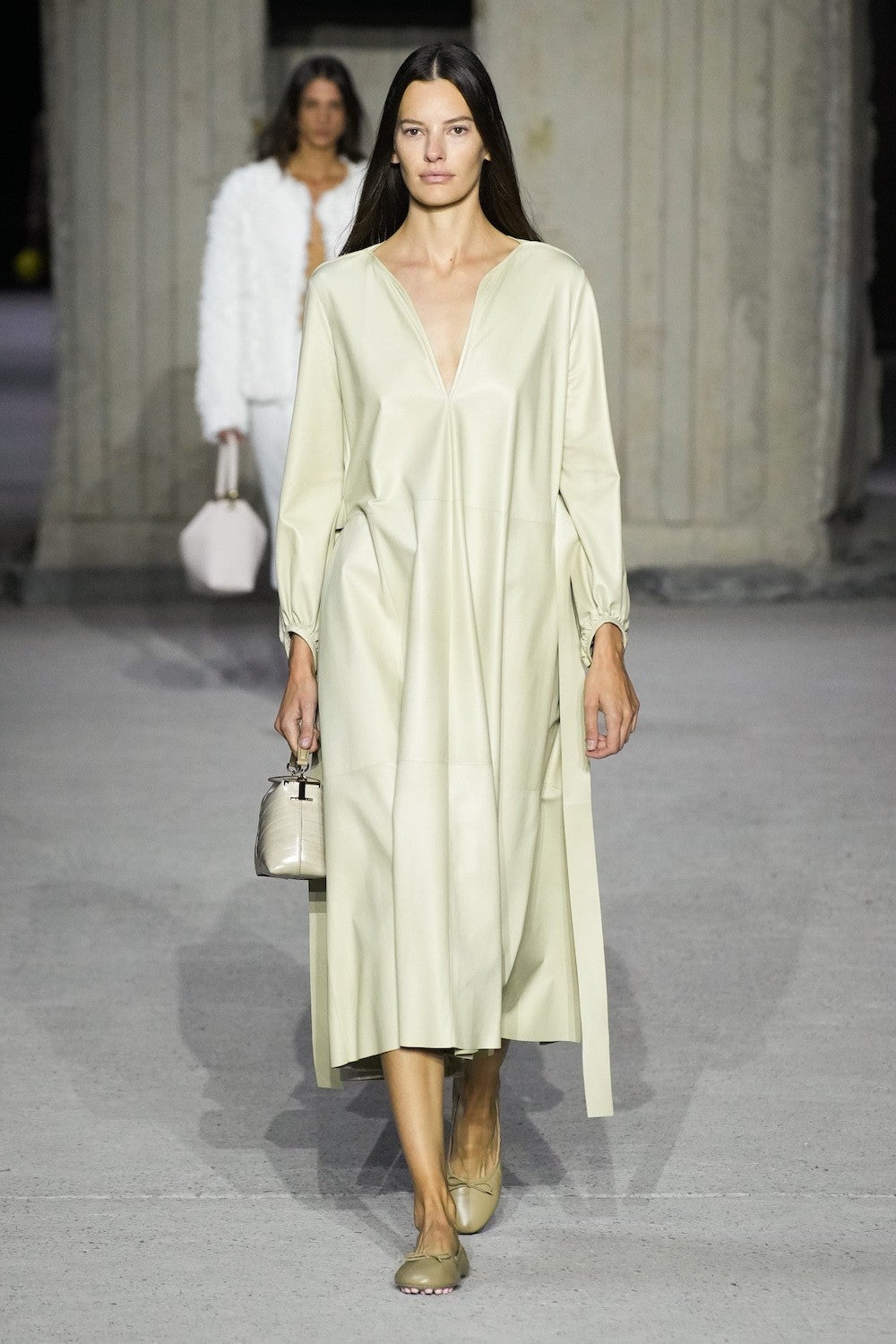 TOD'S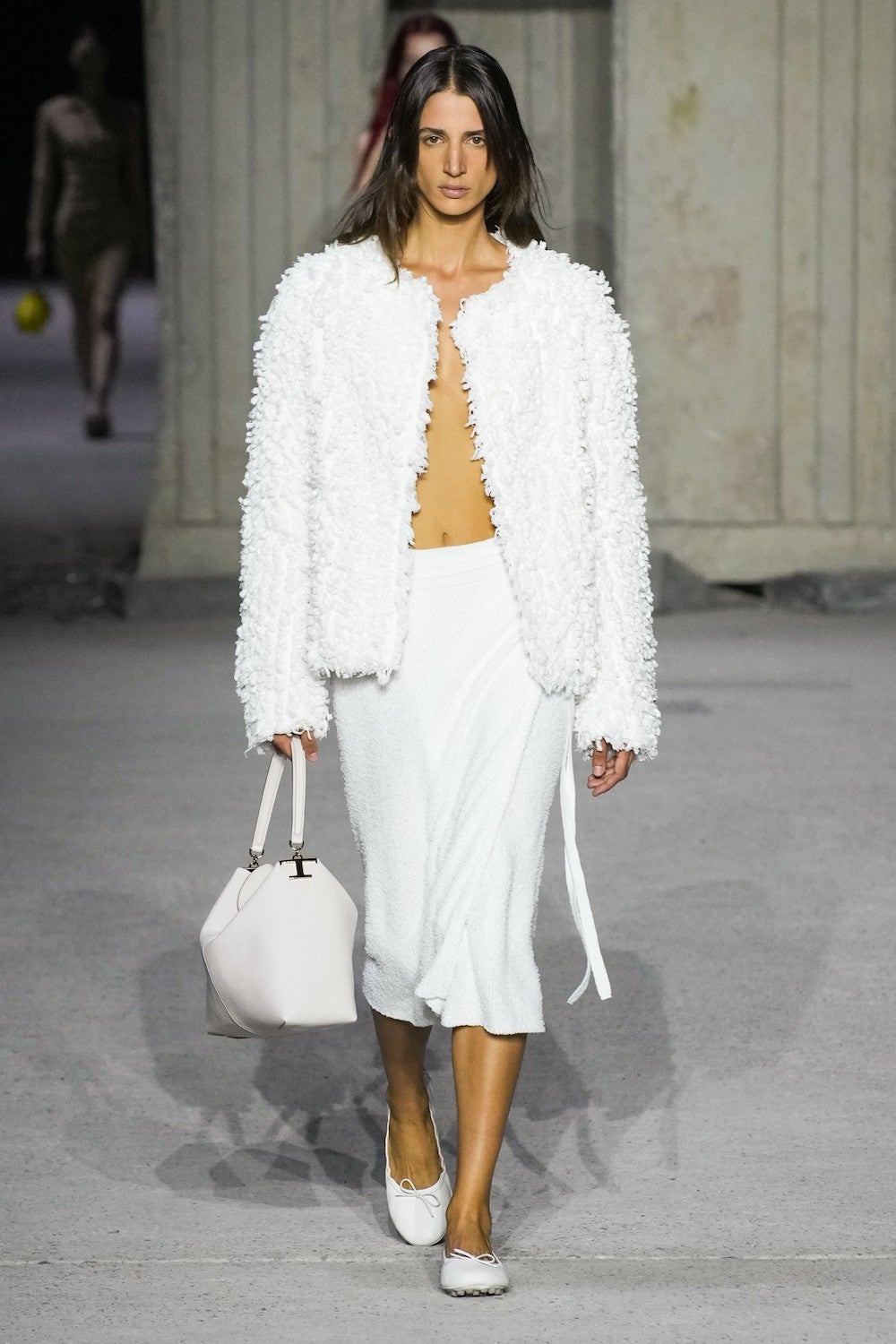 LAUNCHMETRICS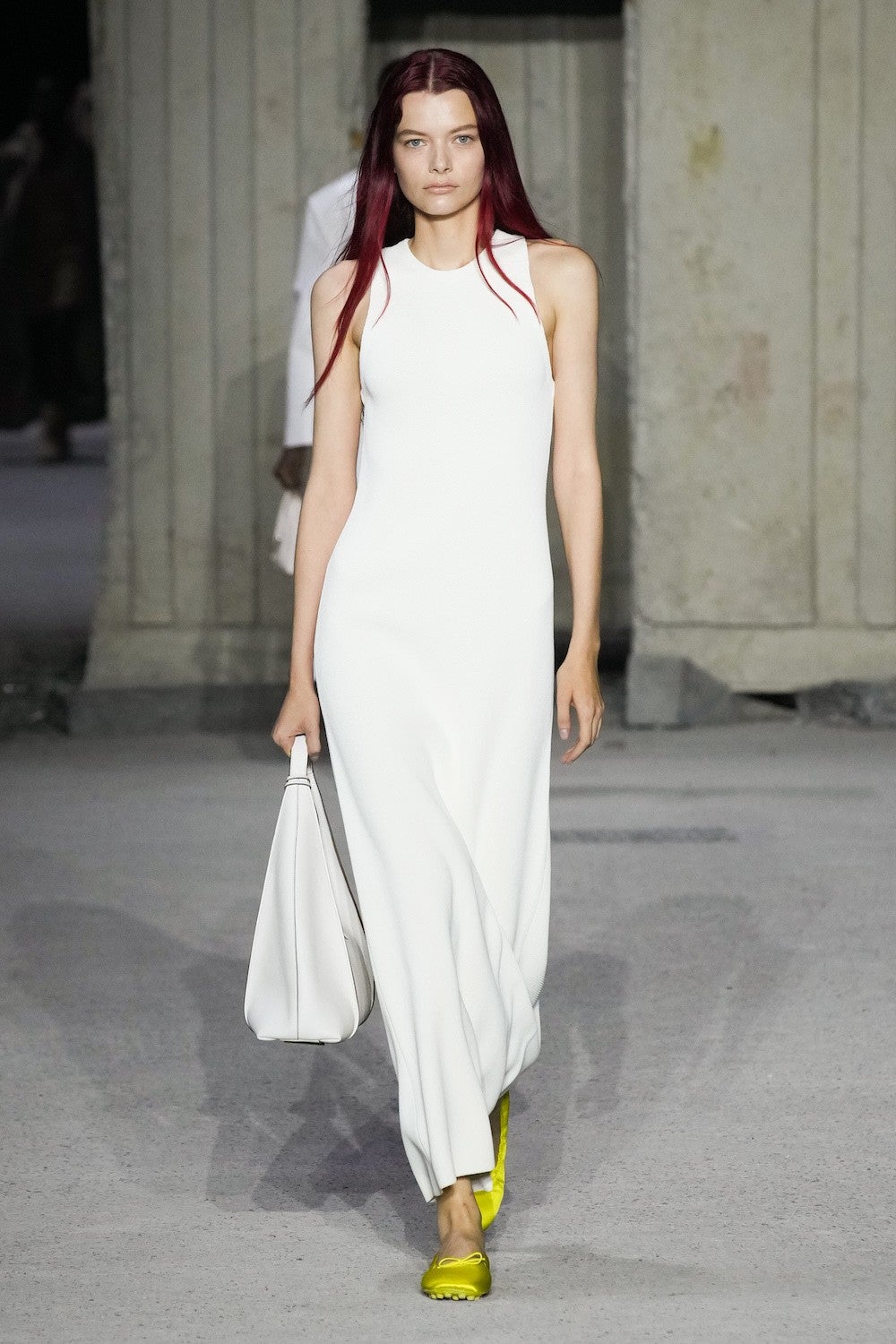 TOD'S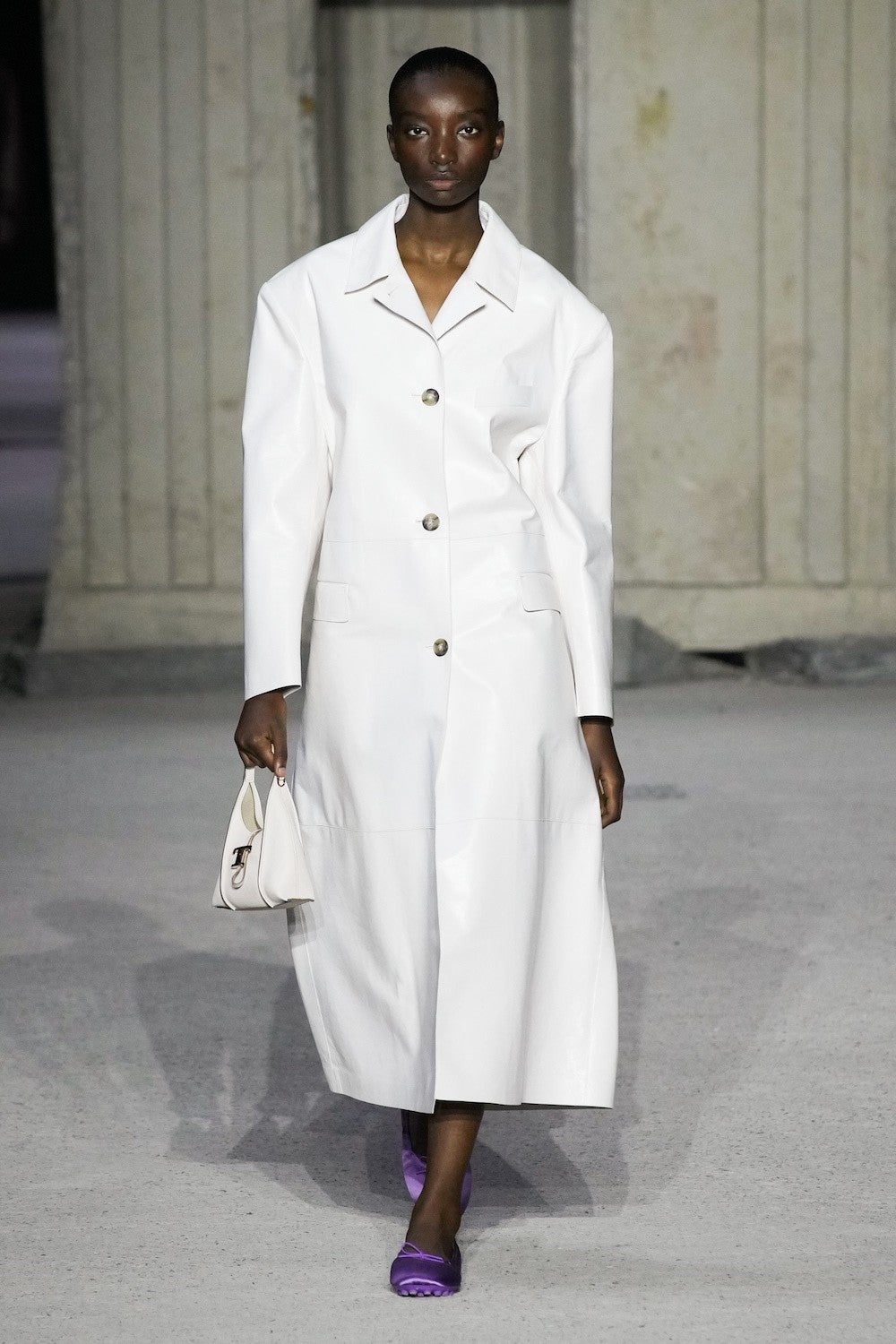 LAUNCHMETRICS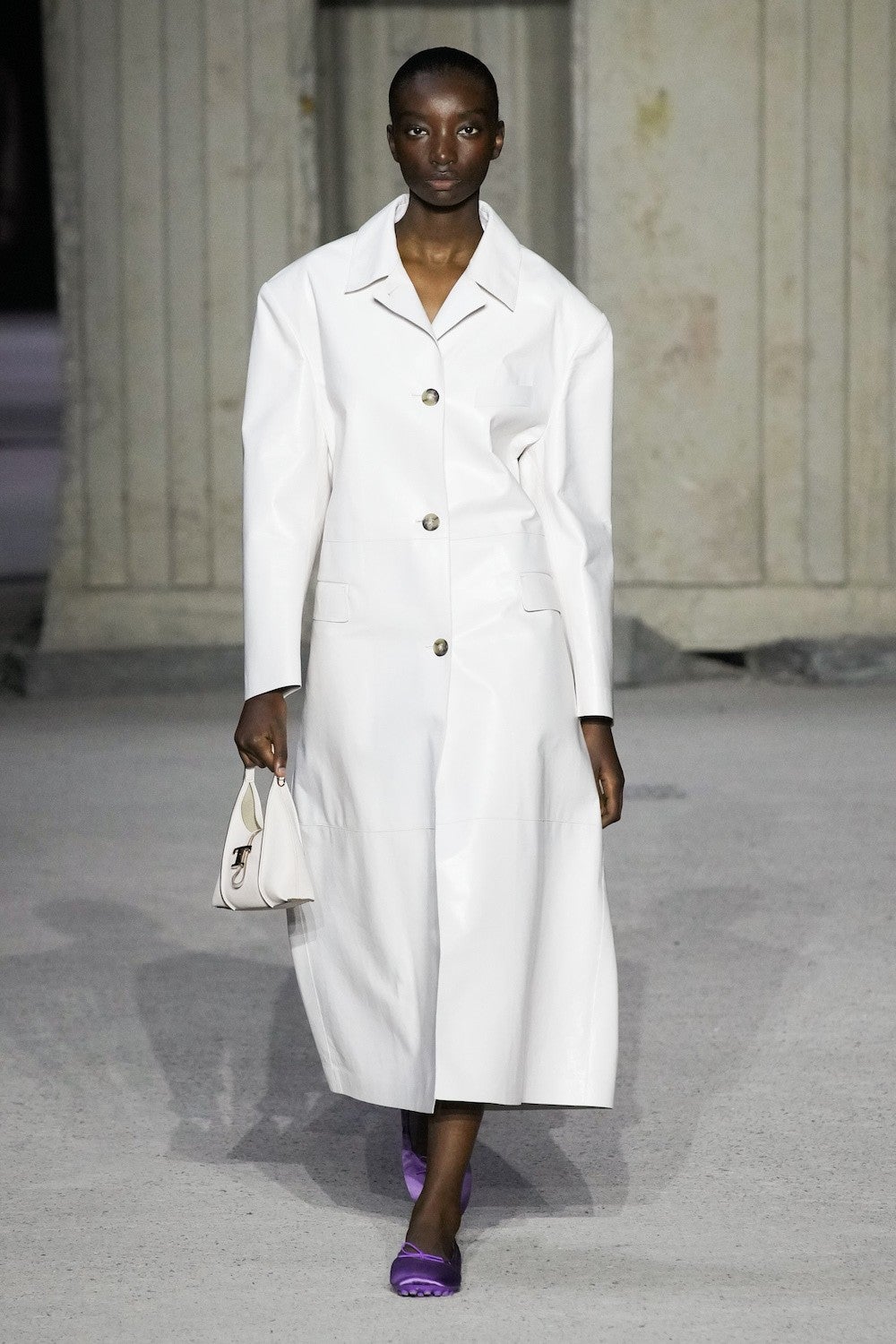 LAUNCHMETRICS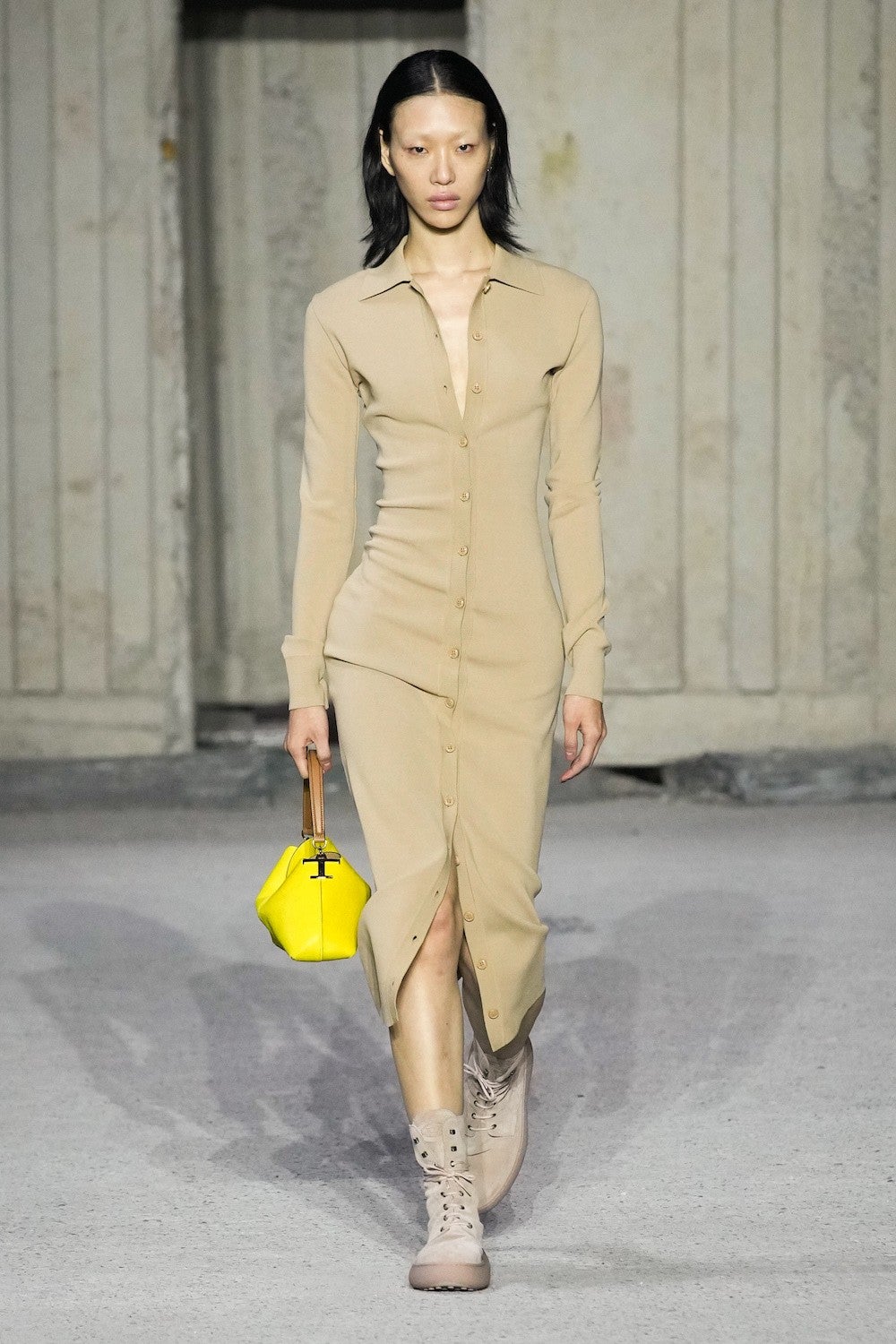 TOD'S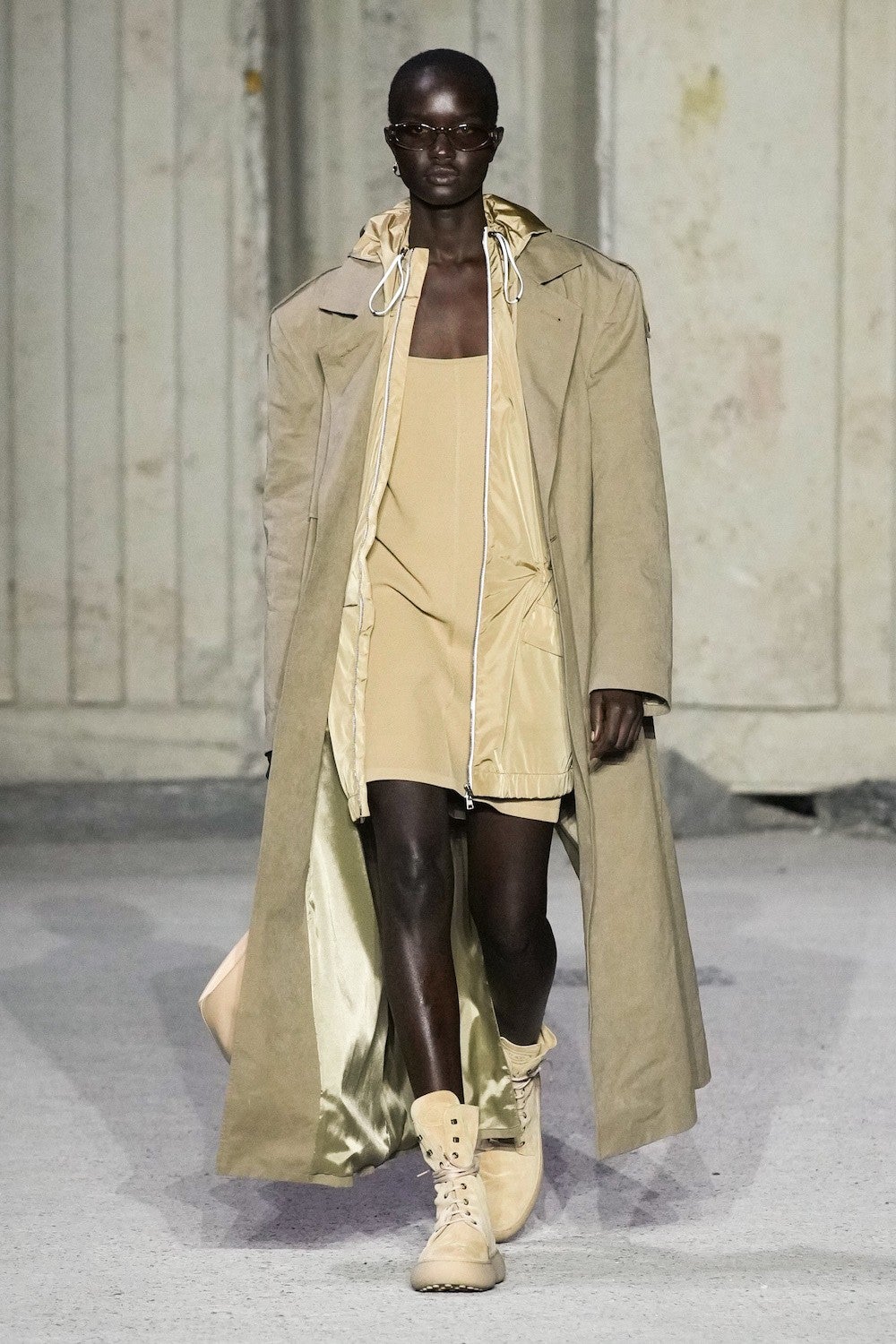 LAUNCHMETRICS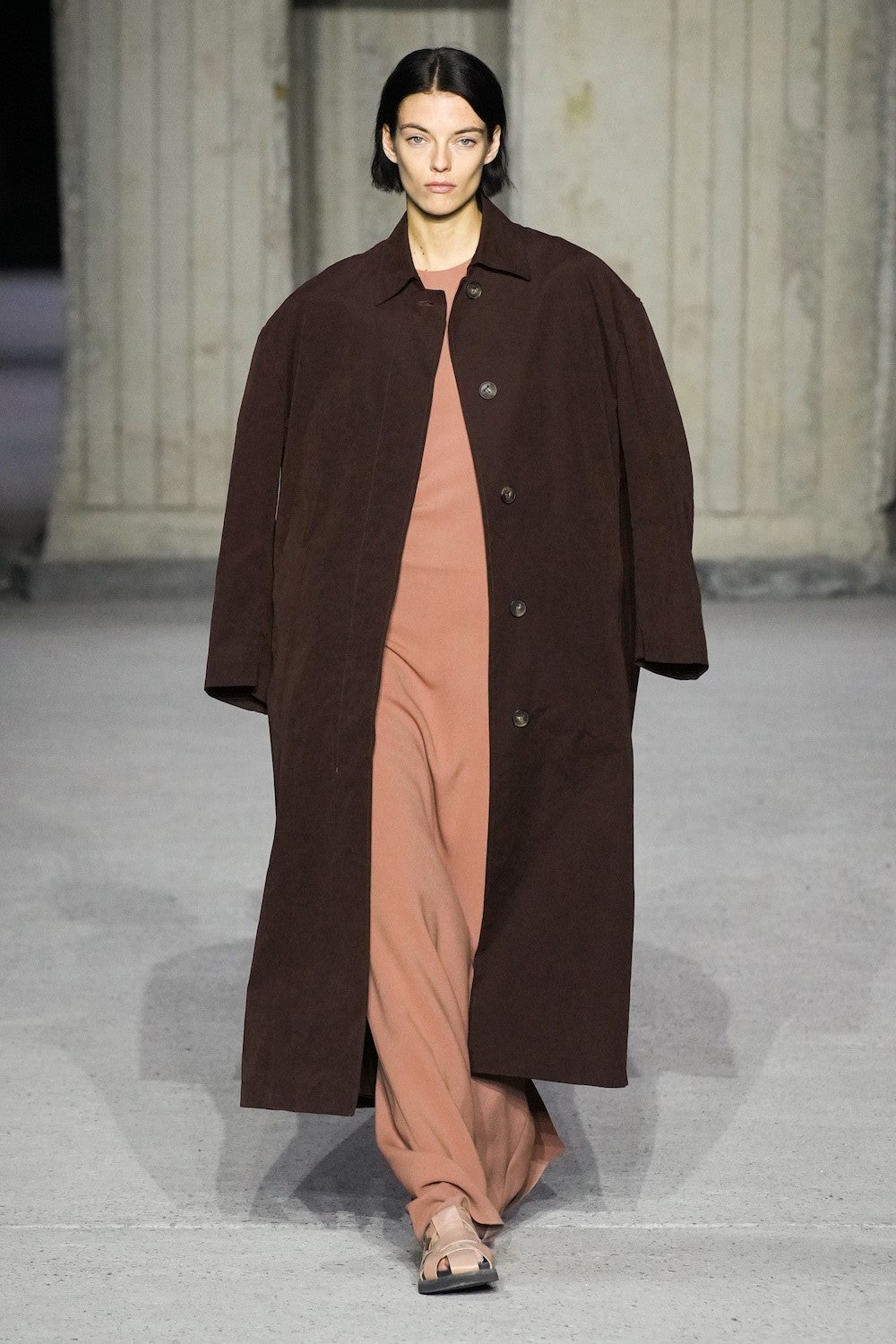 LAUNCHMETRICS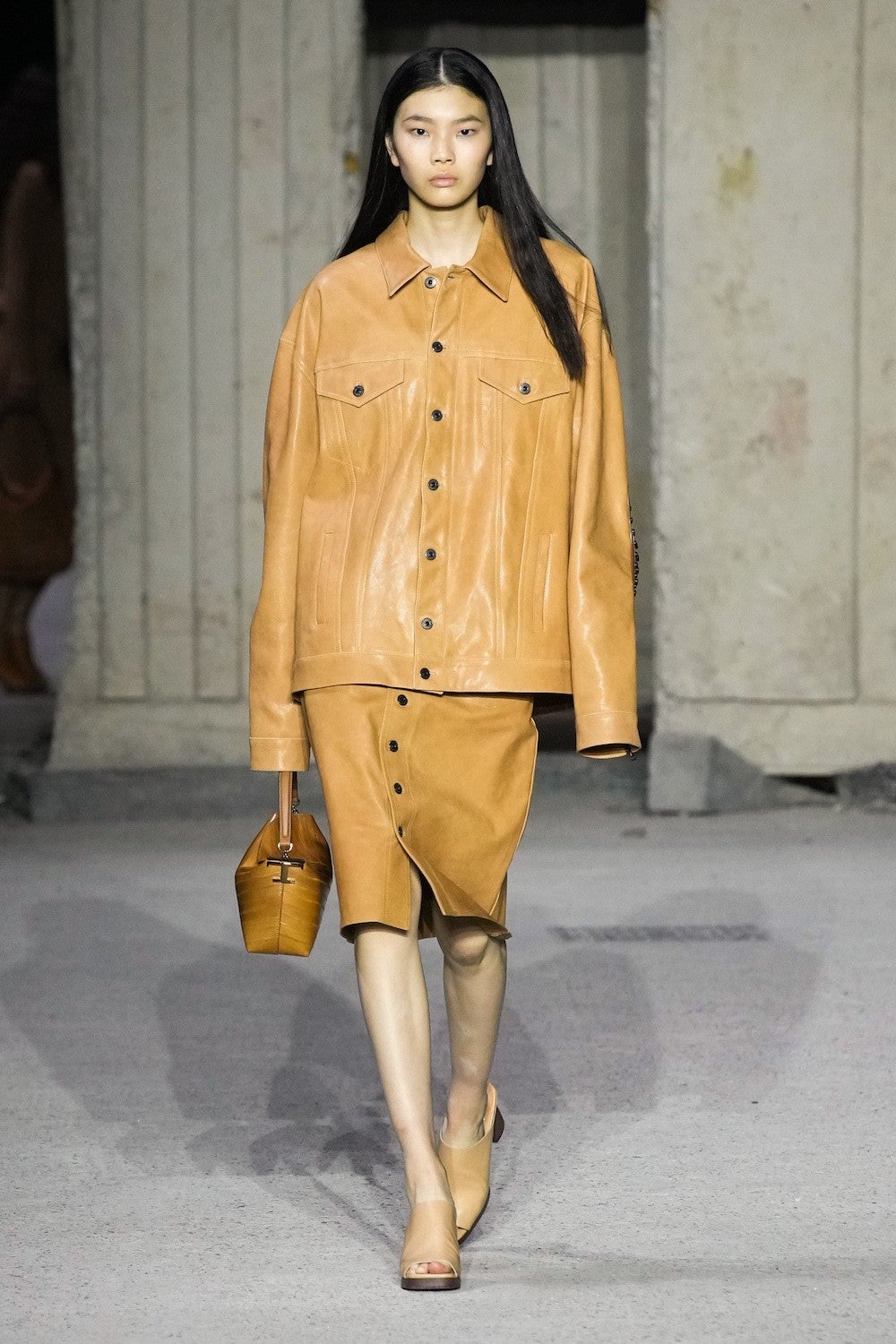 TOD'S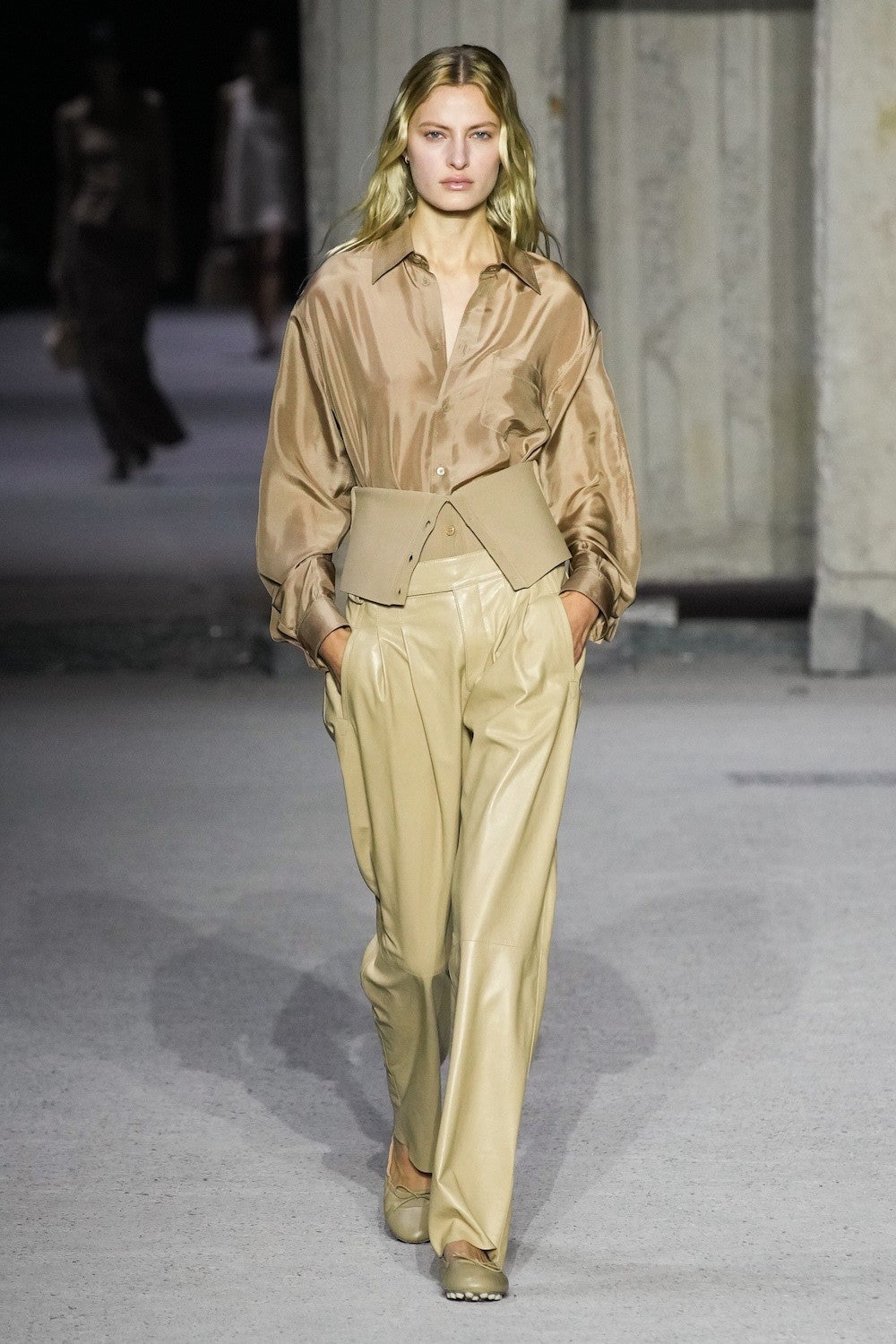 LAUNCHMETRICS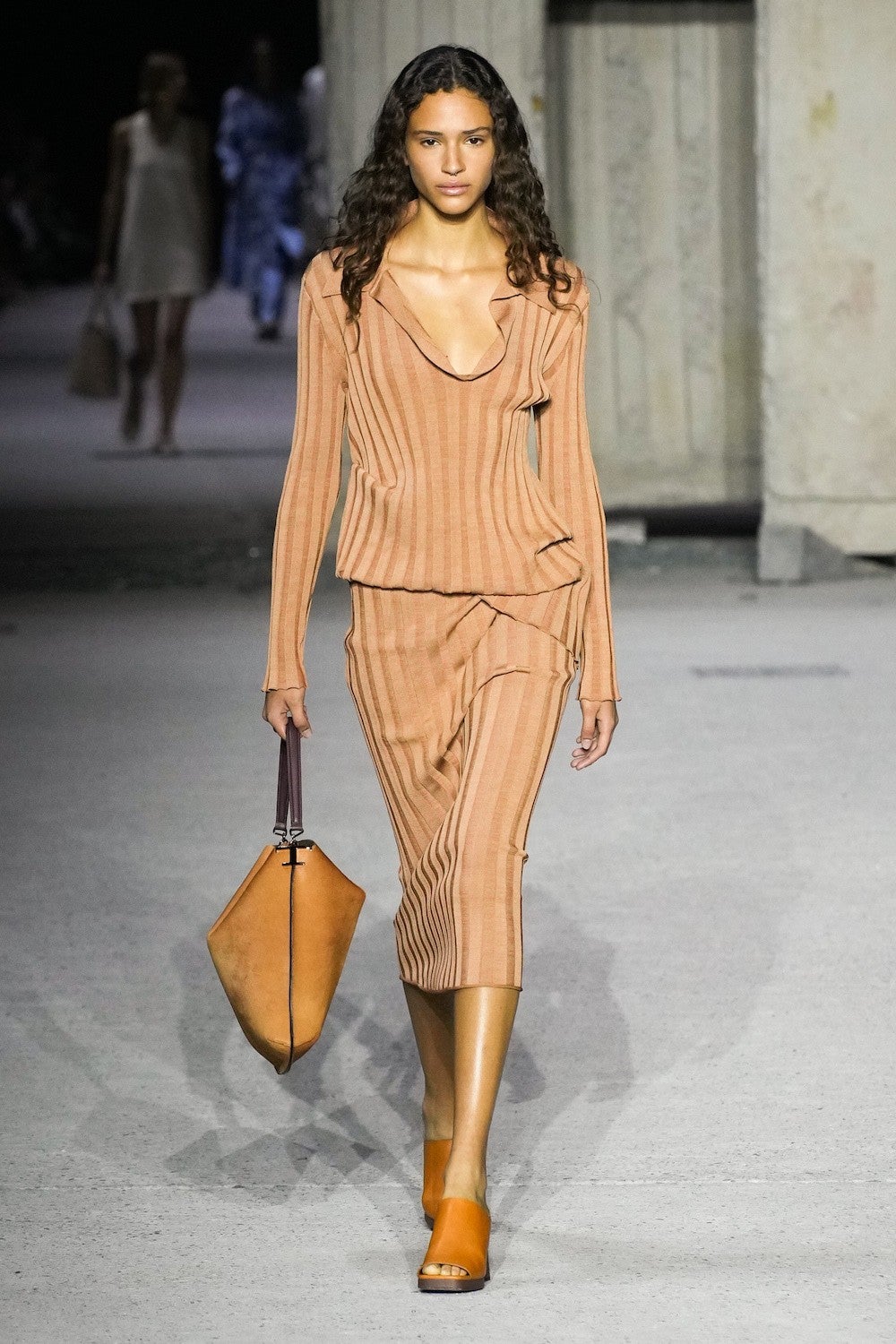 TOD'S
TOD'S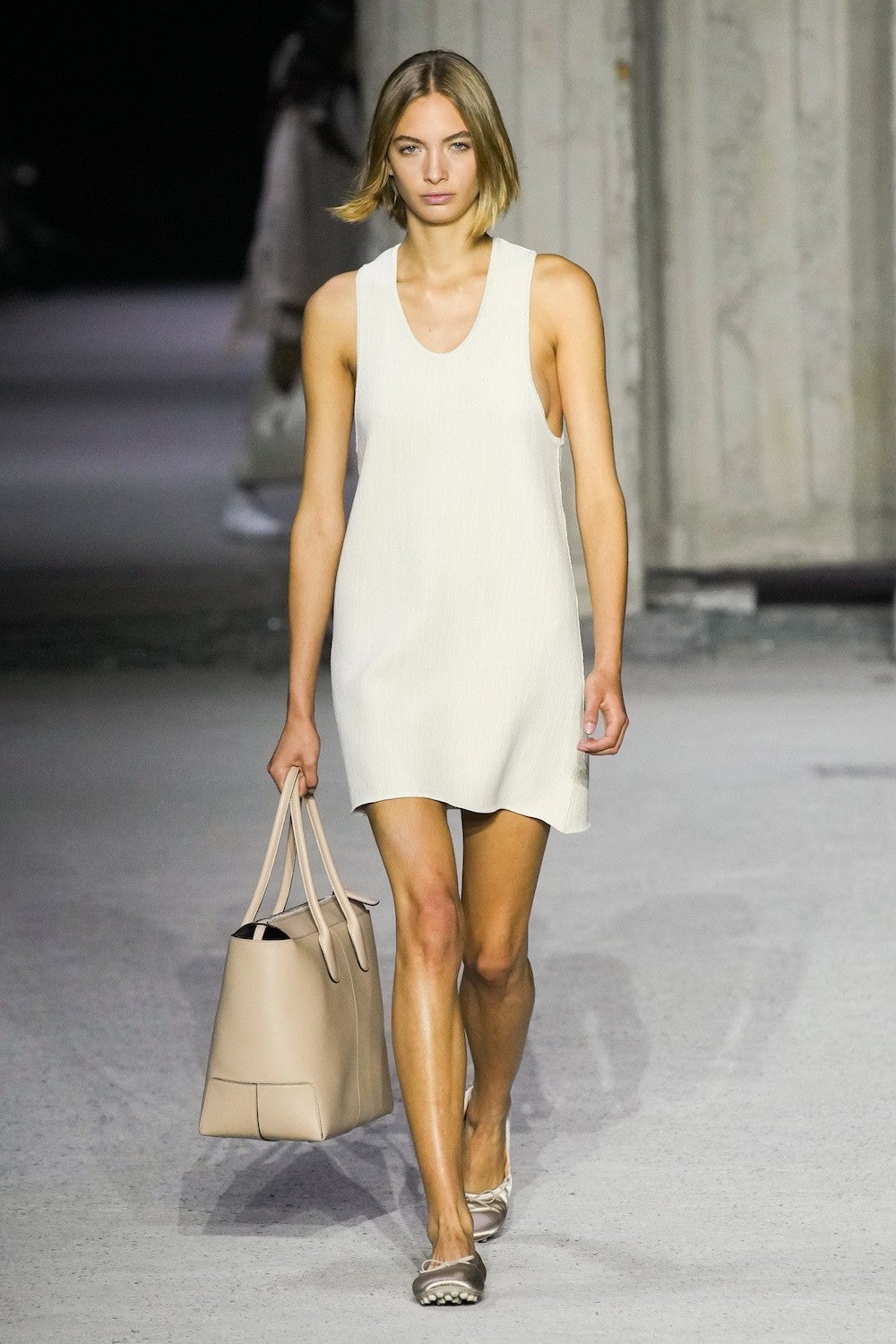 LAUNCHMETRICS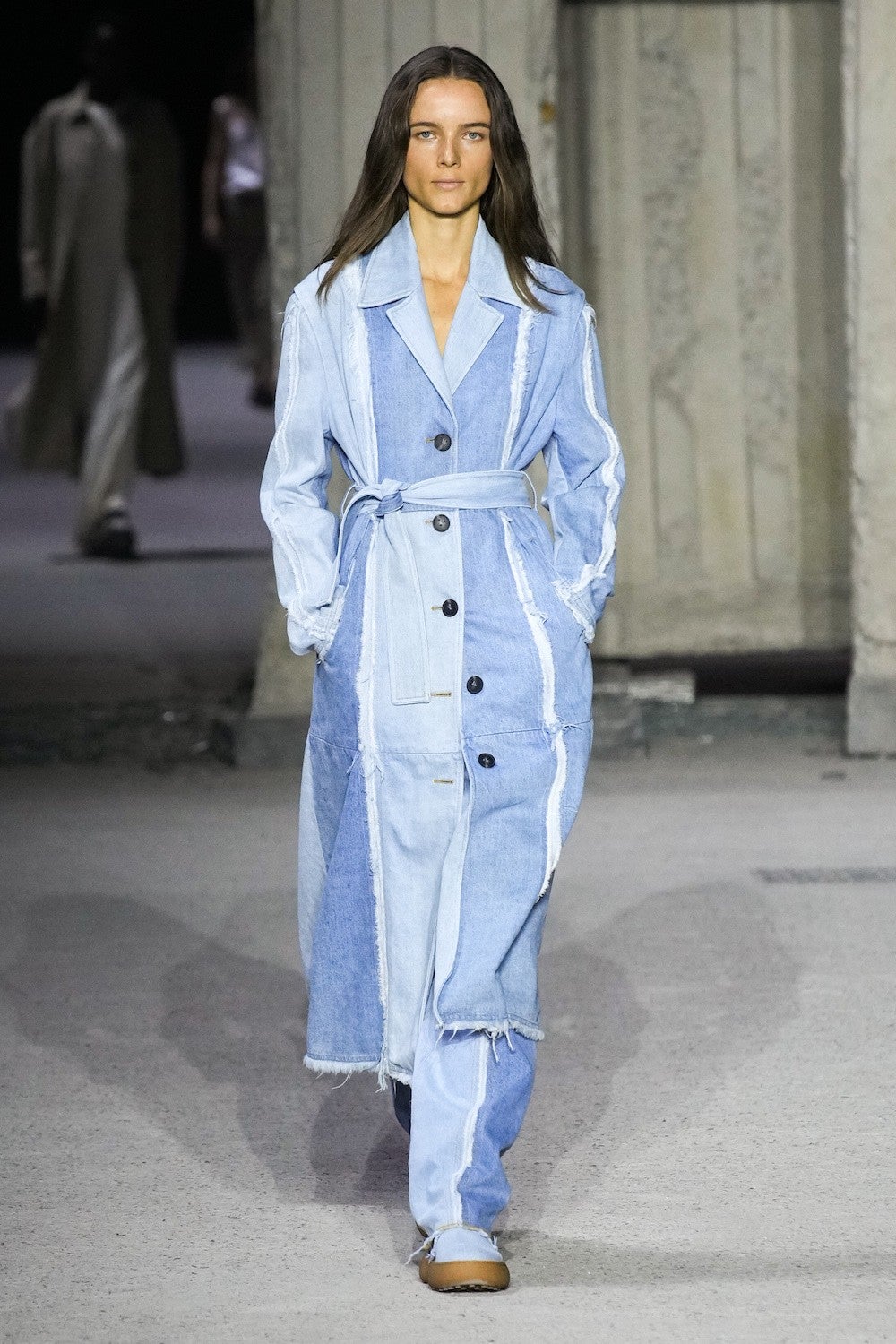 TOD'S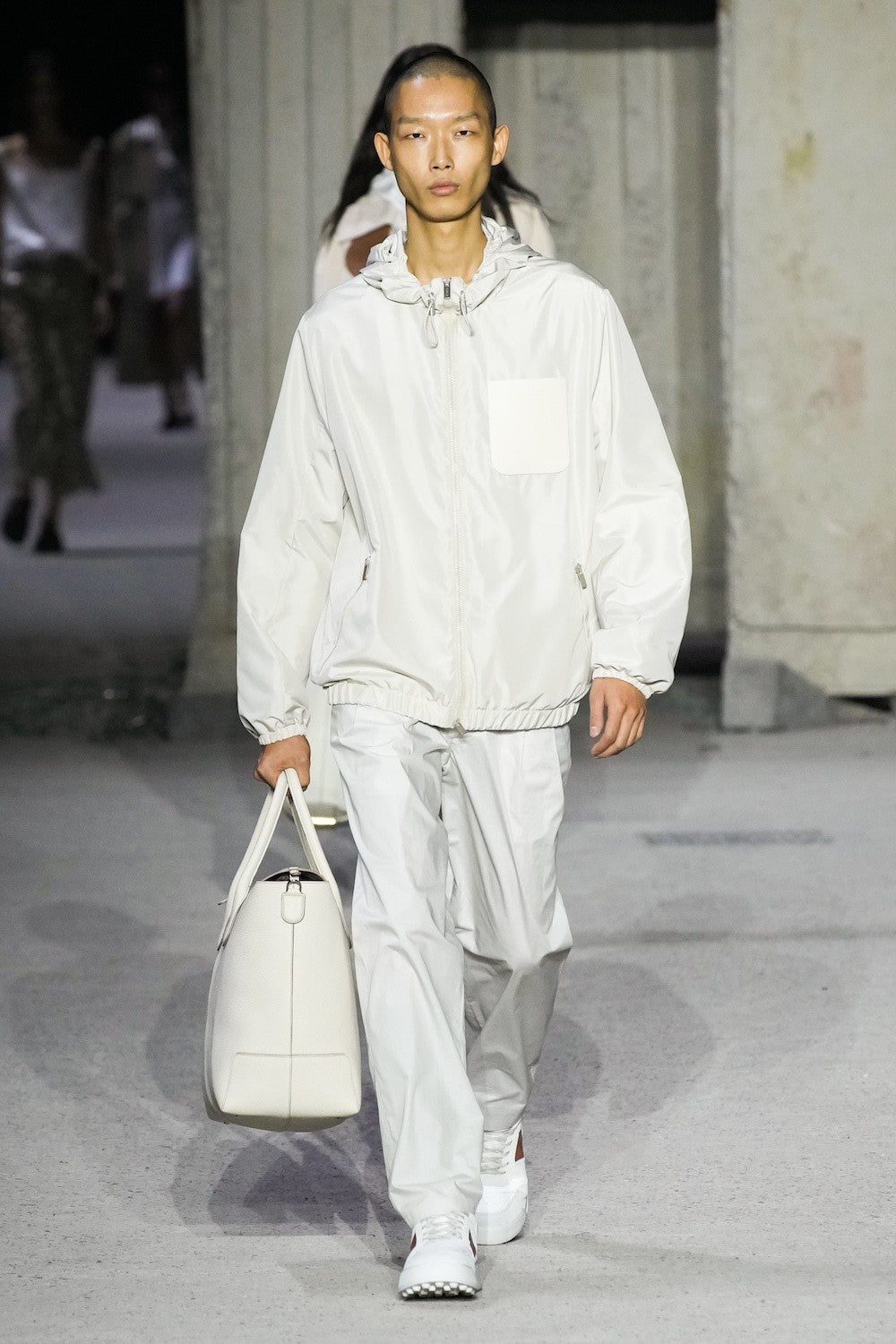 LAUNCHMETRICS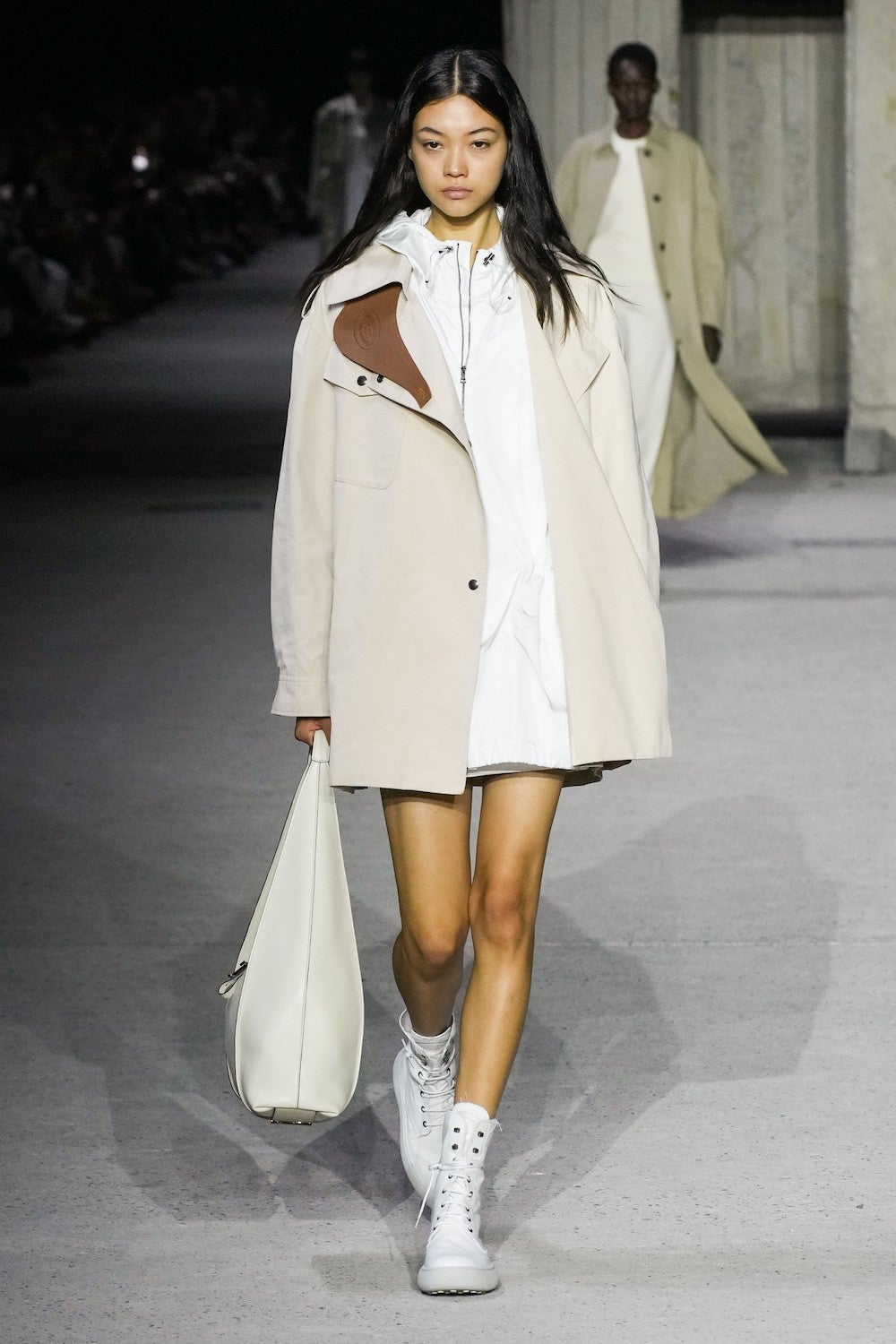 TOD'S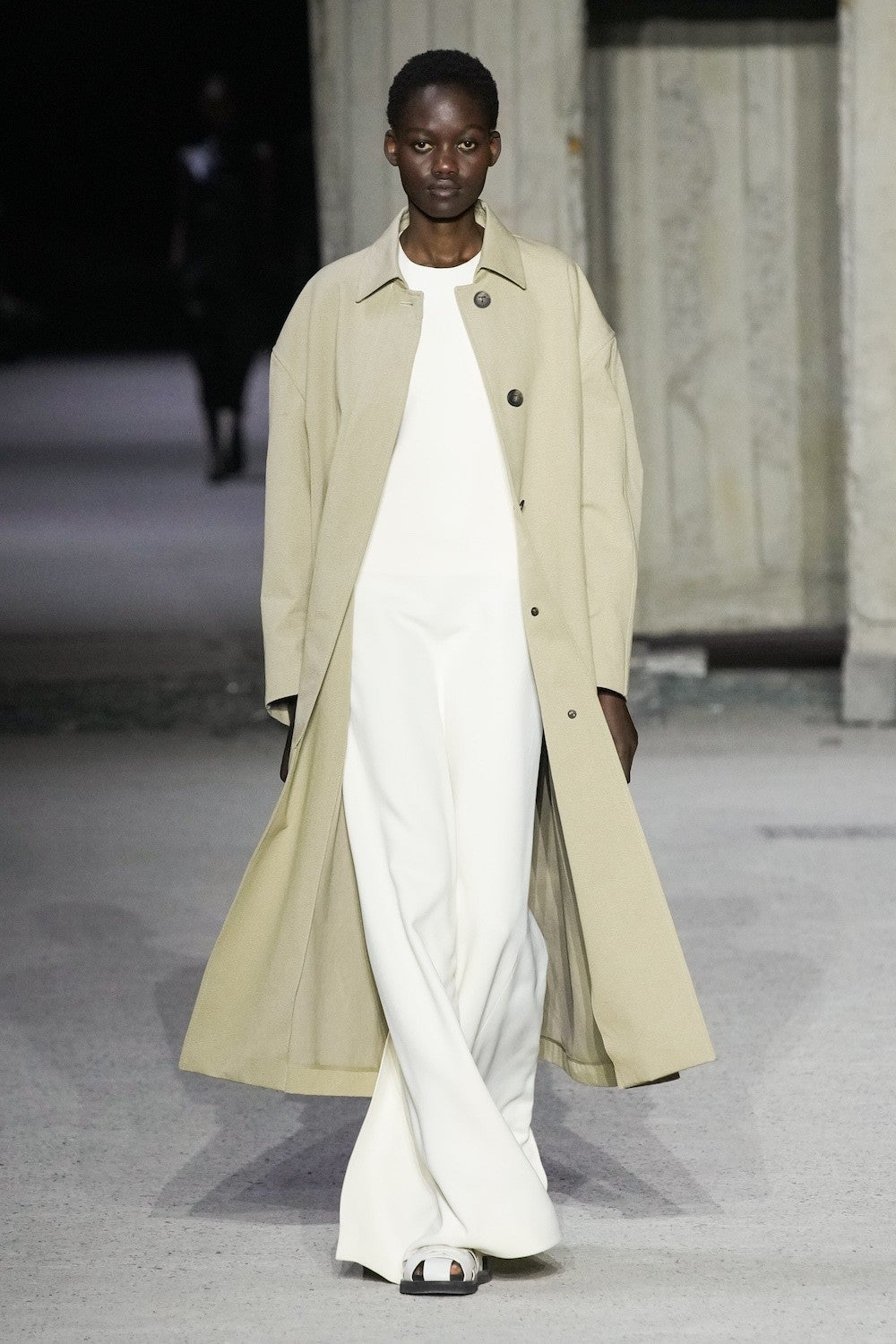 LAUNCHMETRICS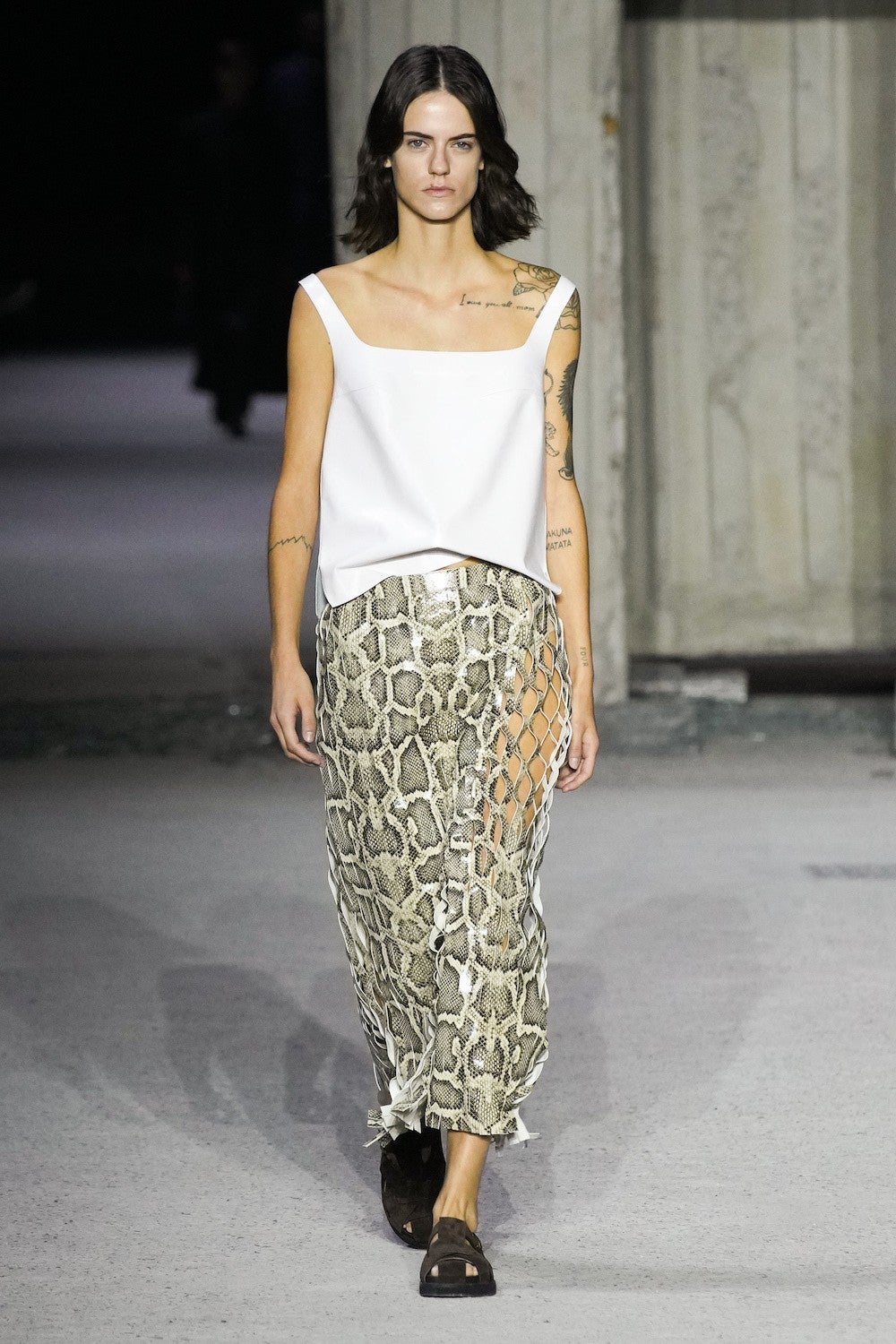 TOD'S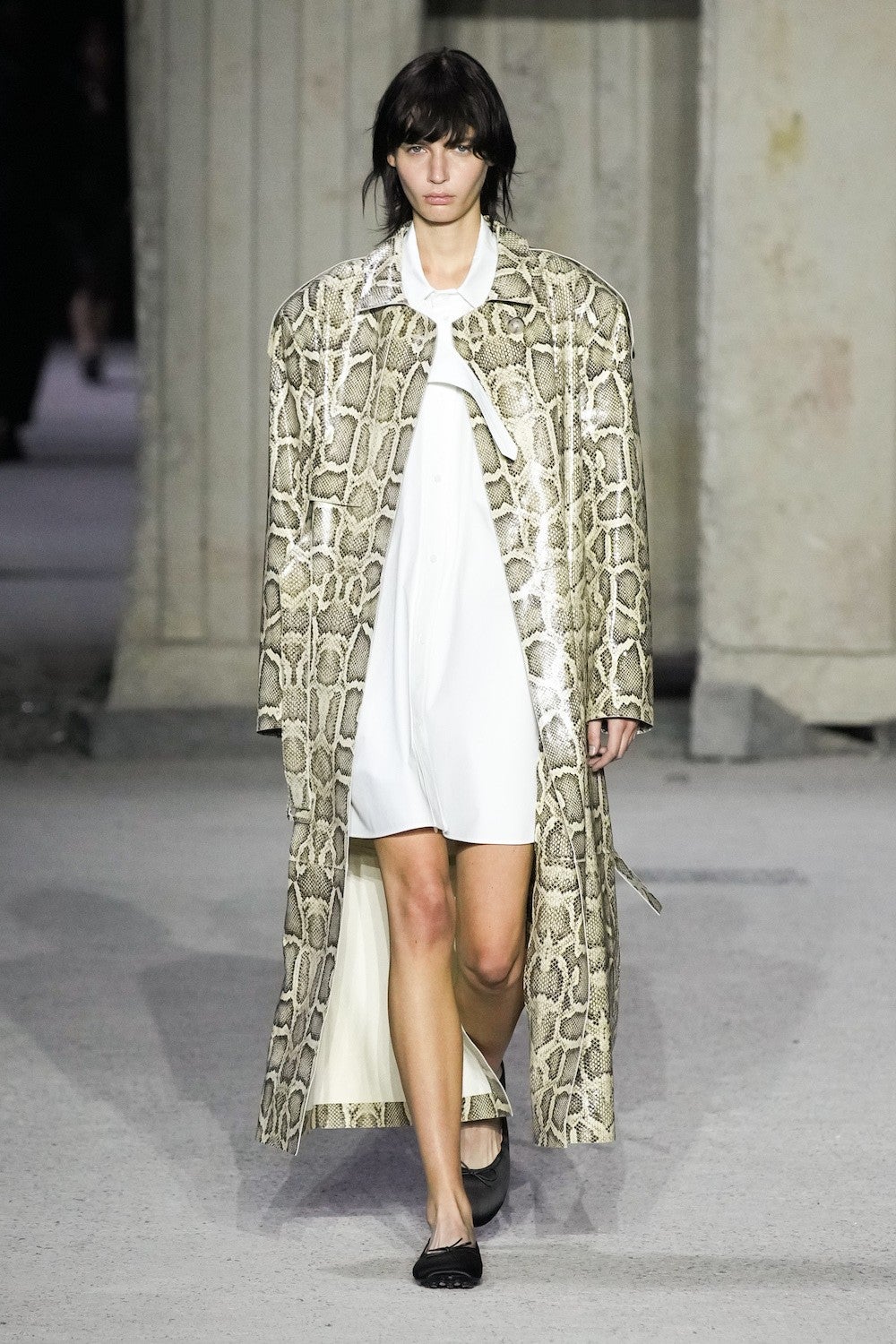 LAUNCHMETRICS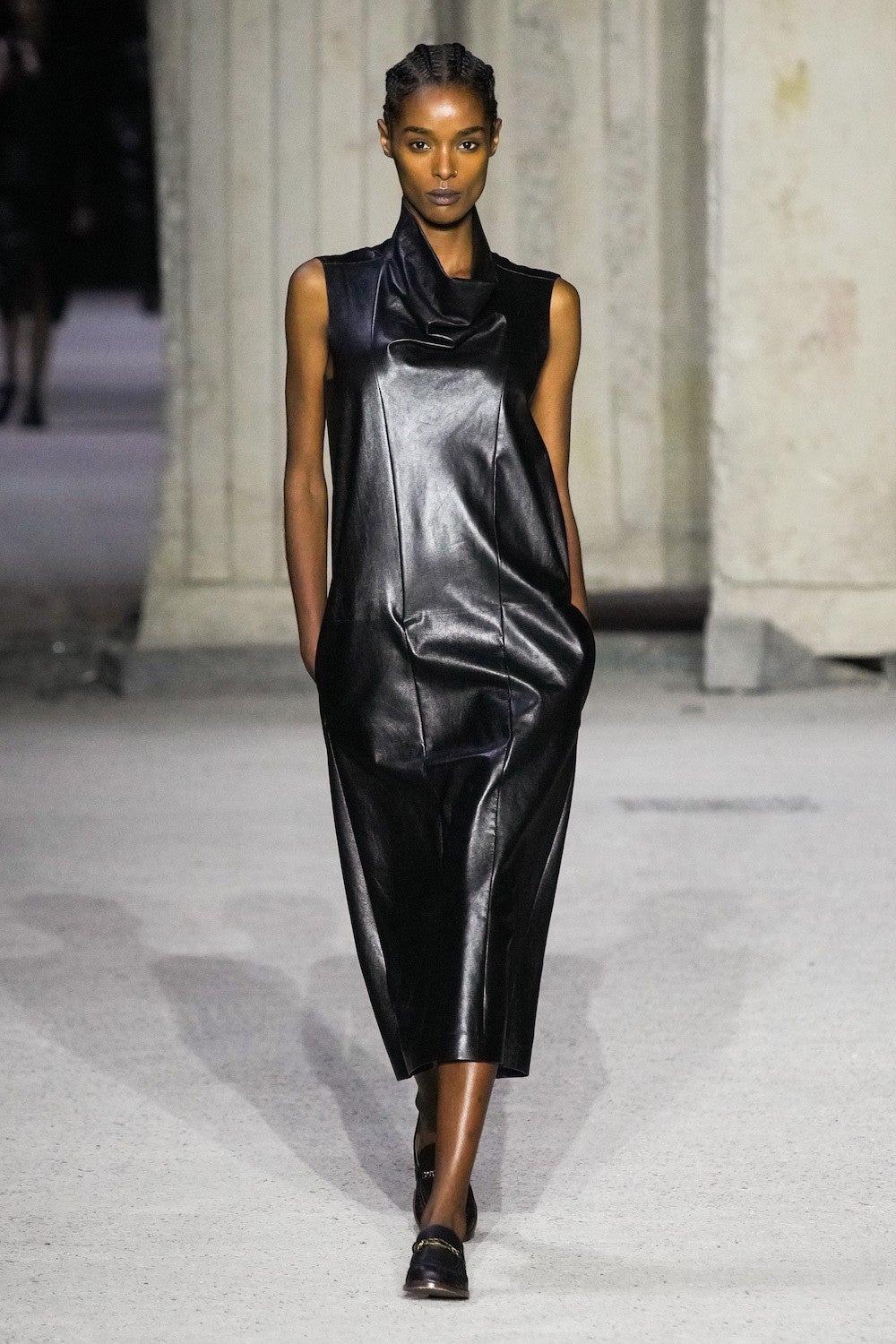 TOD'S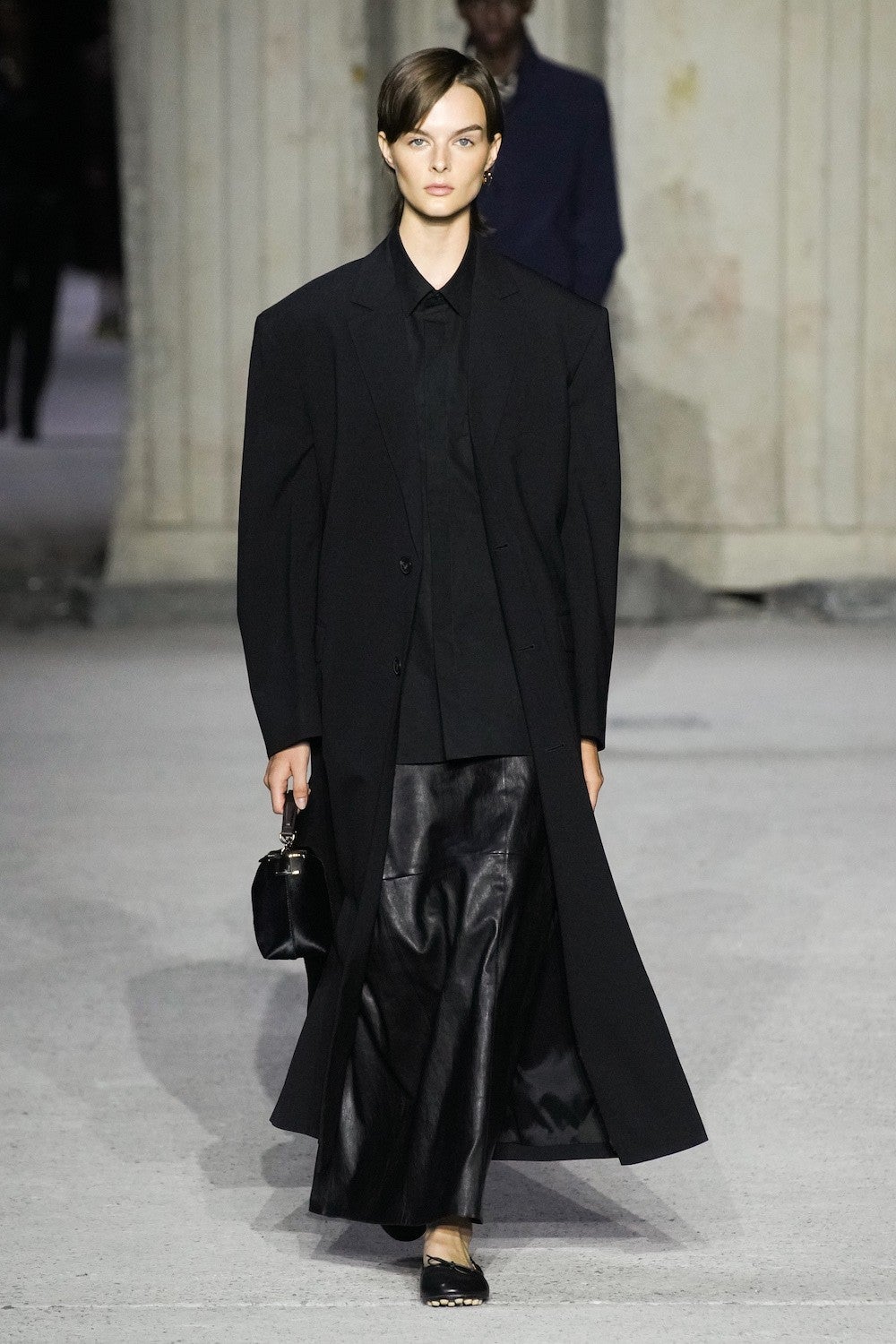 LAUNCHMETRICS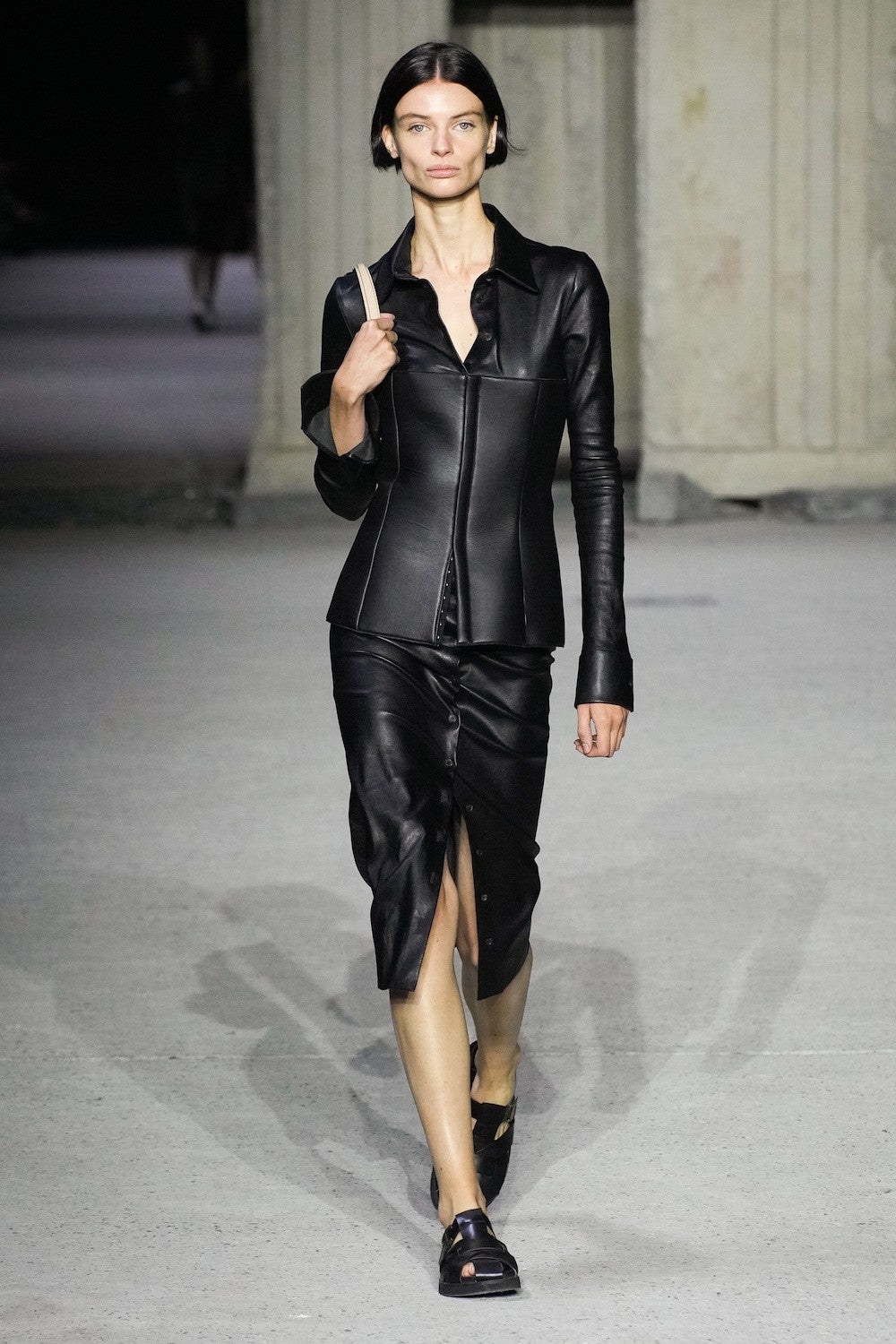 LAUNCHMETRICS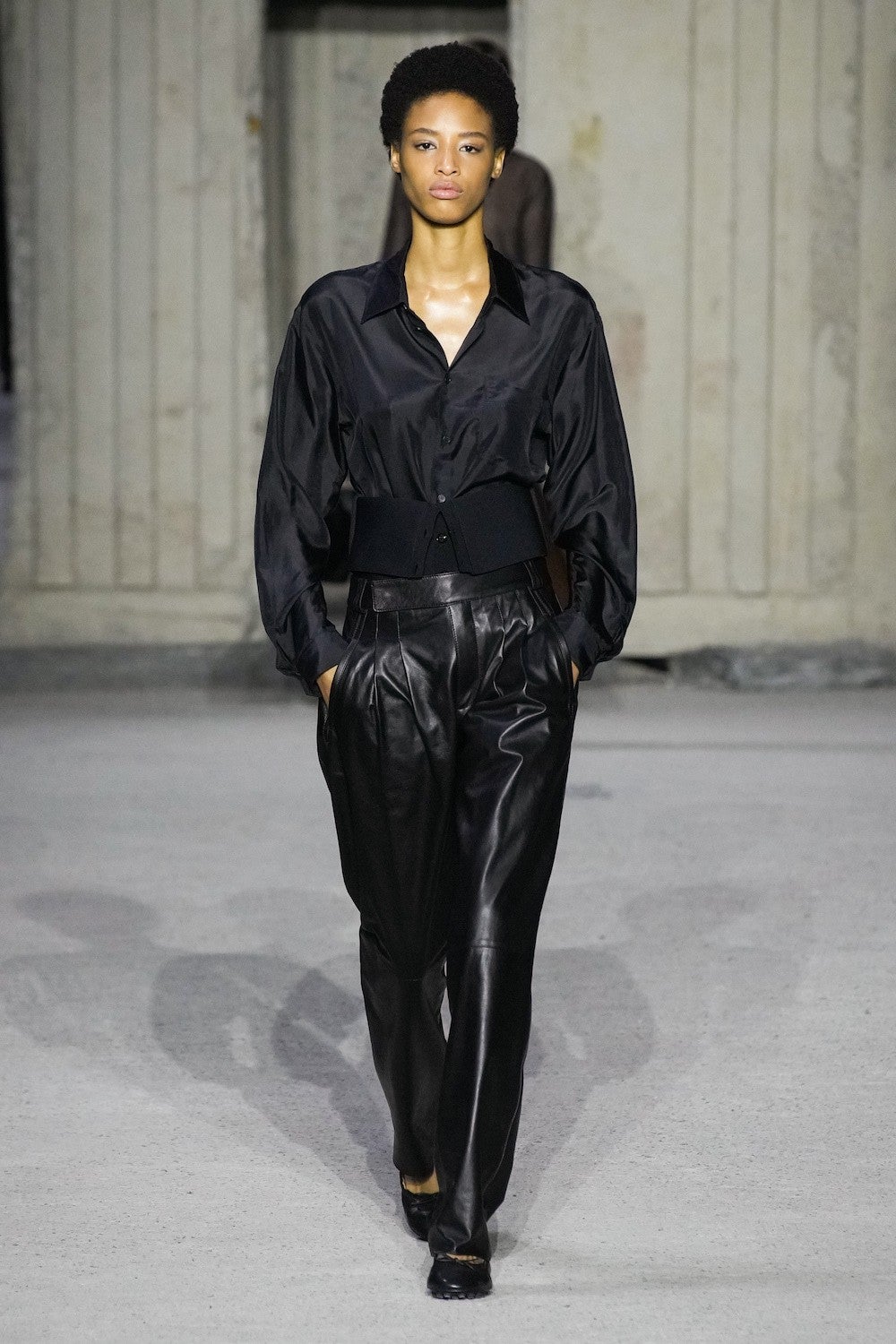 TOD'S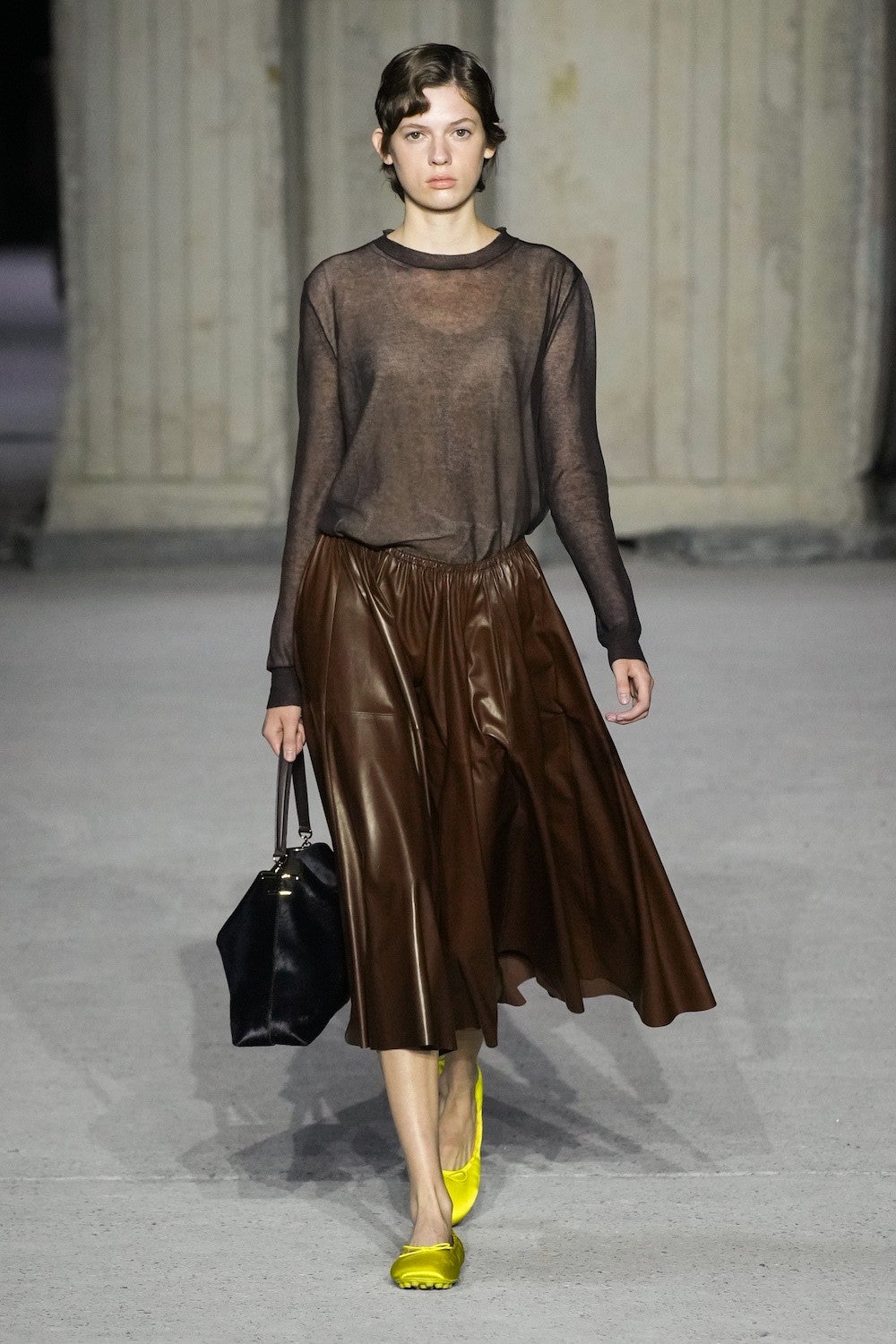 LAUNCHMETRICS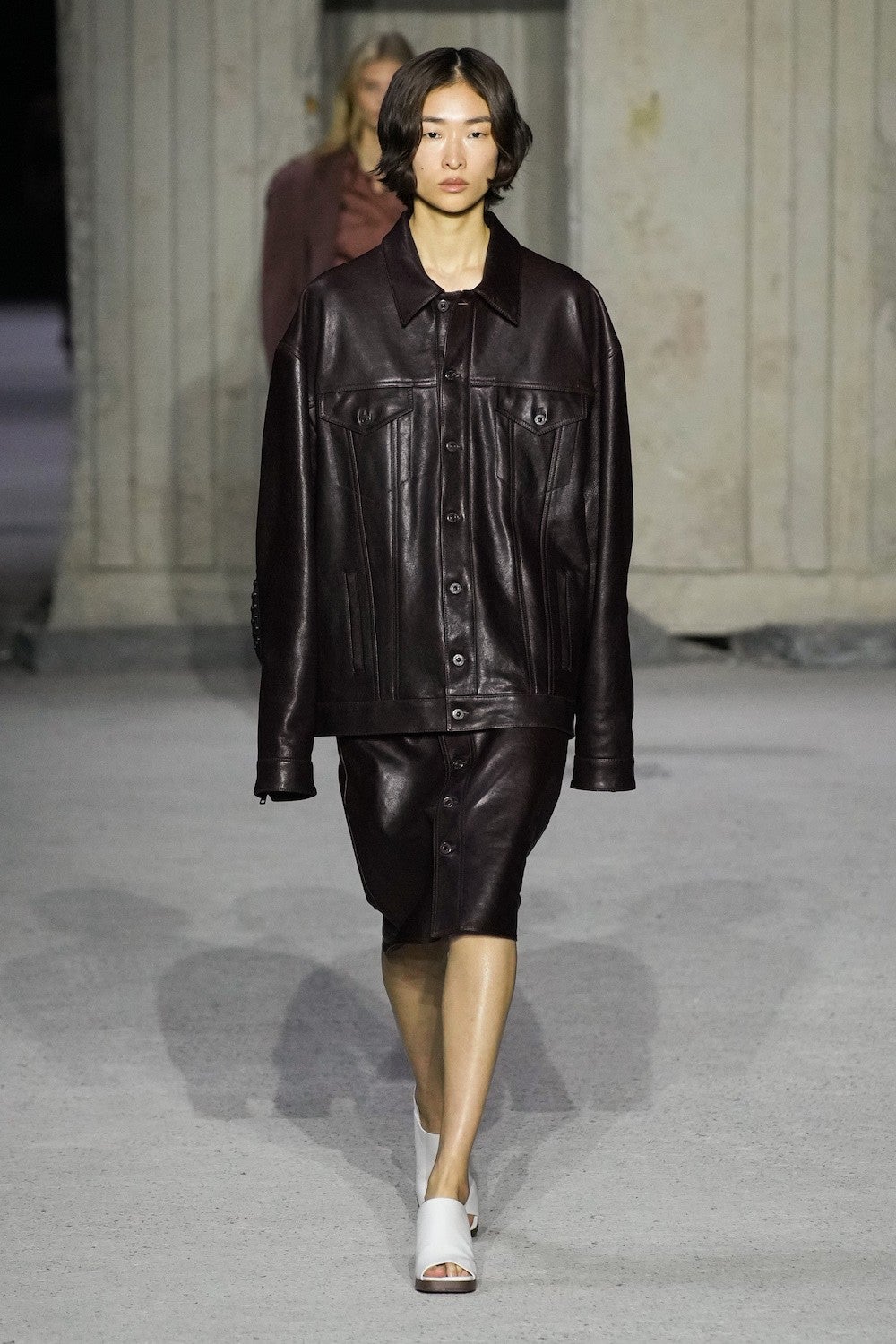 TOD'S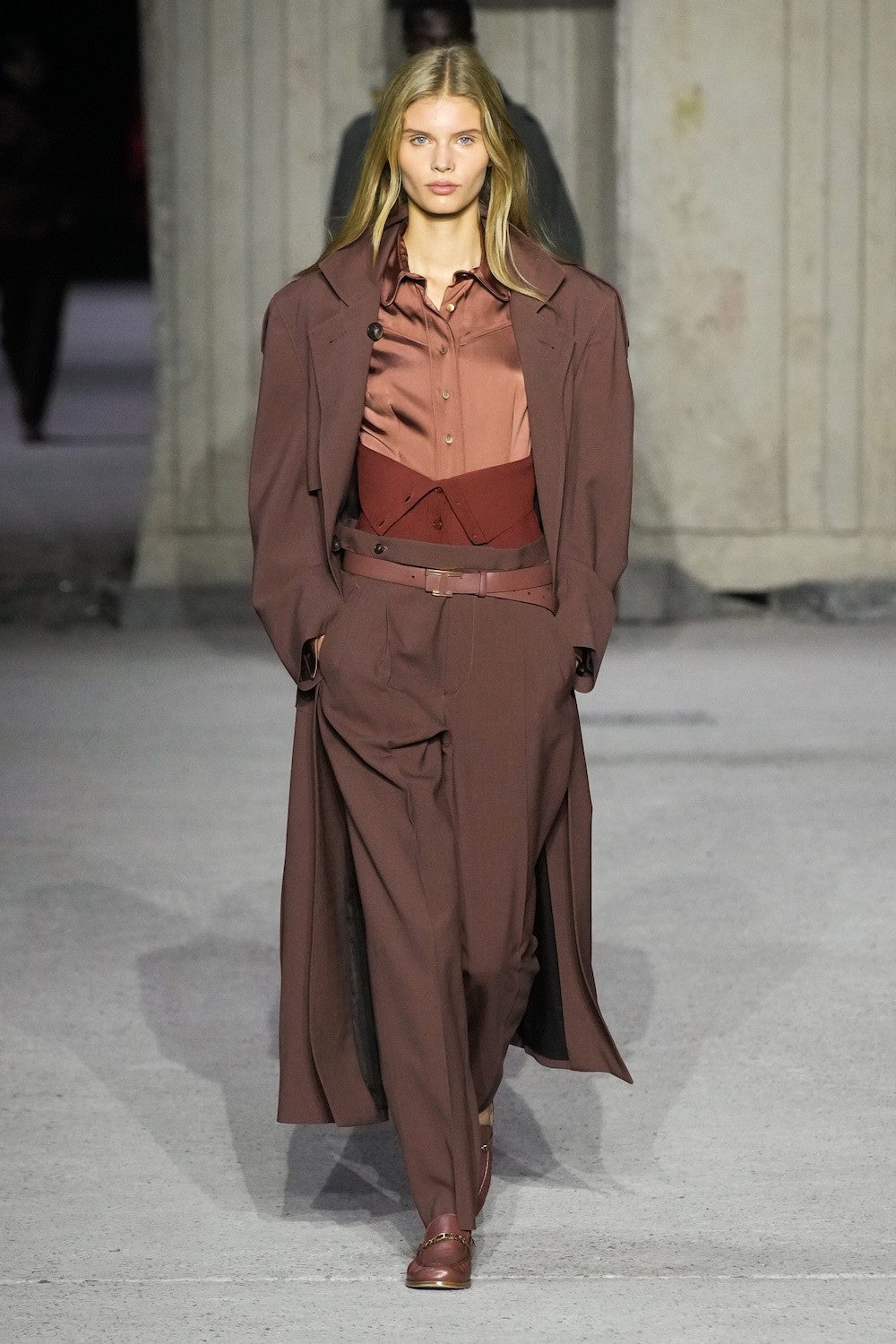 LAUNCHMETRICS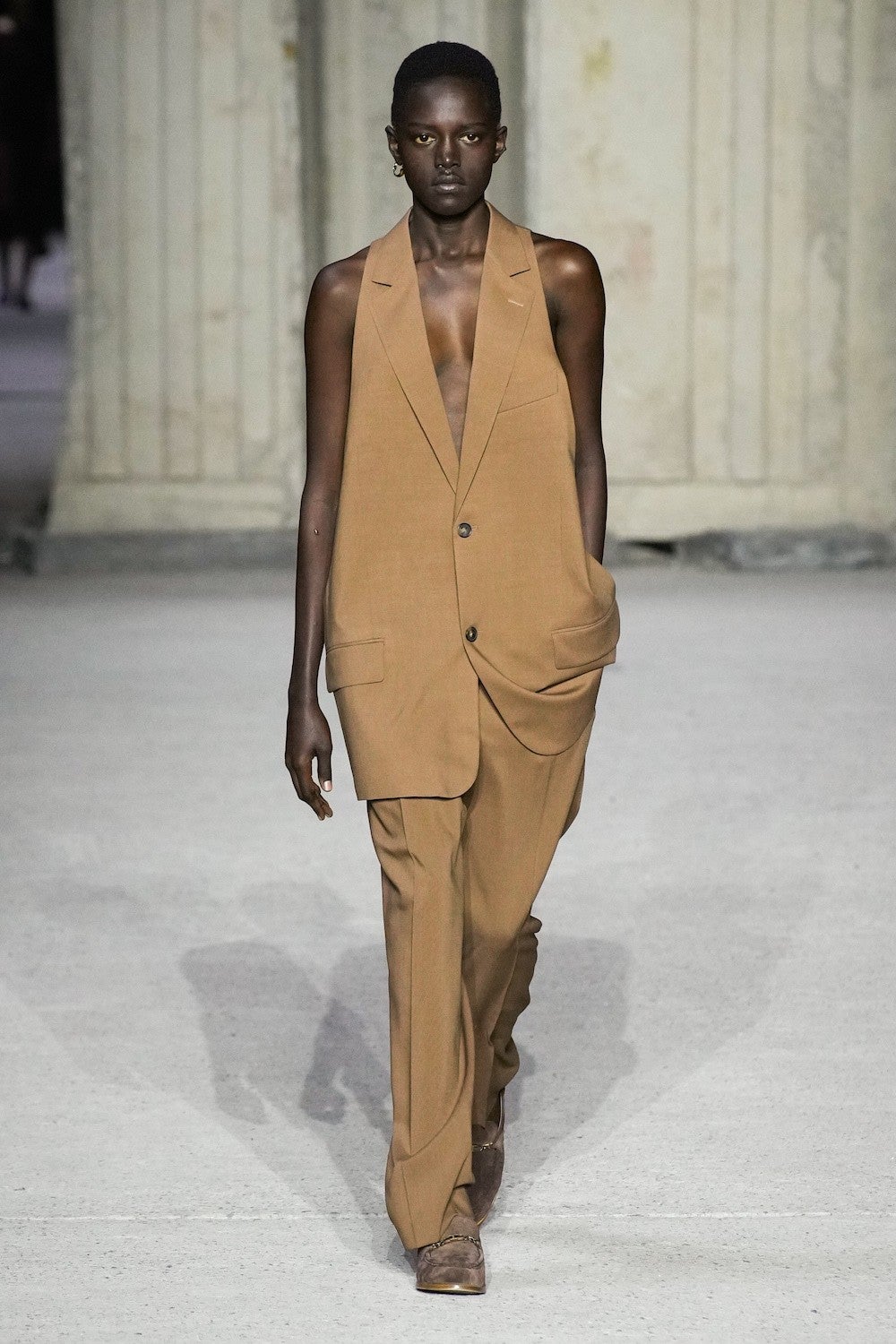 LAUNCHMETRICS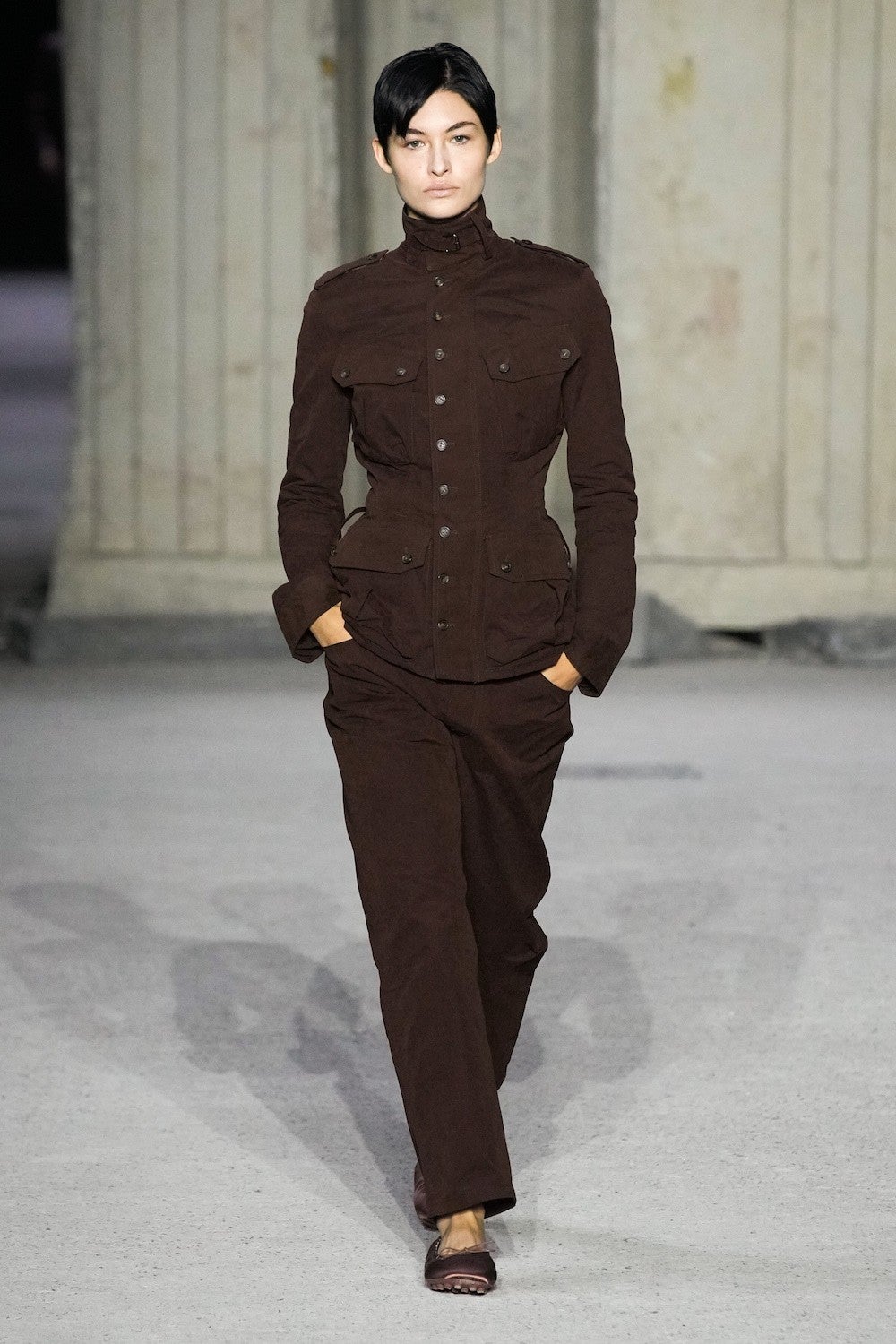 TOD'S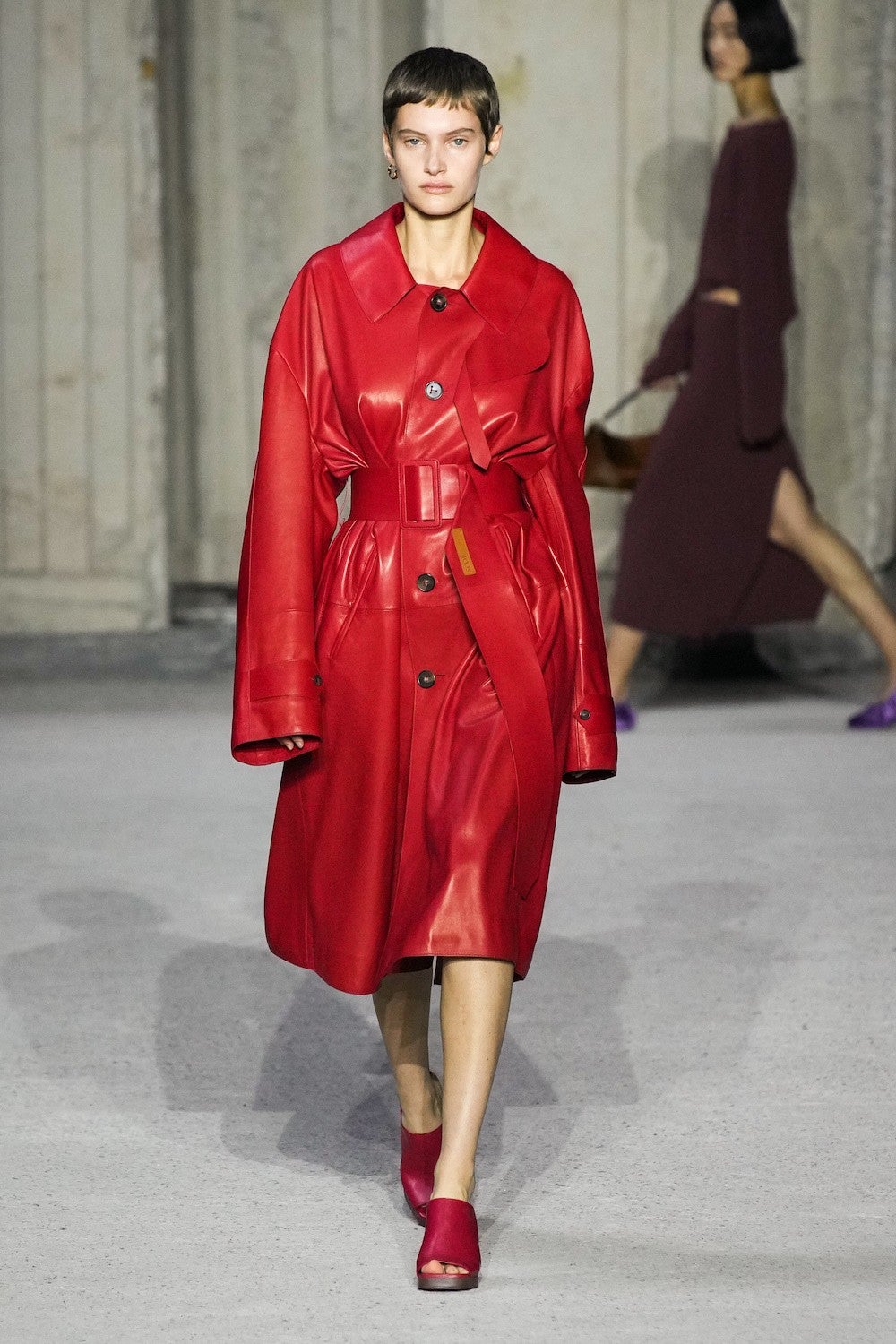 LAUNCHMETRICS
TOD'S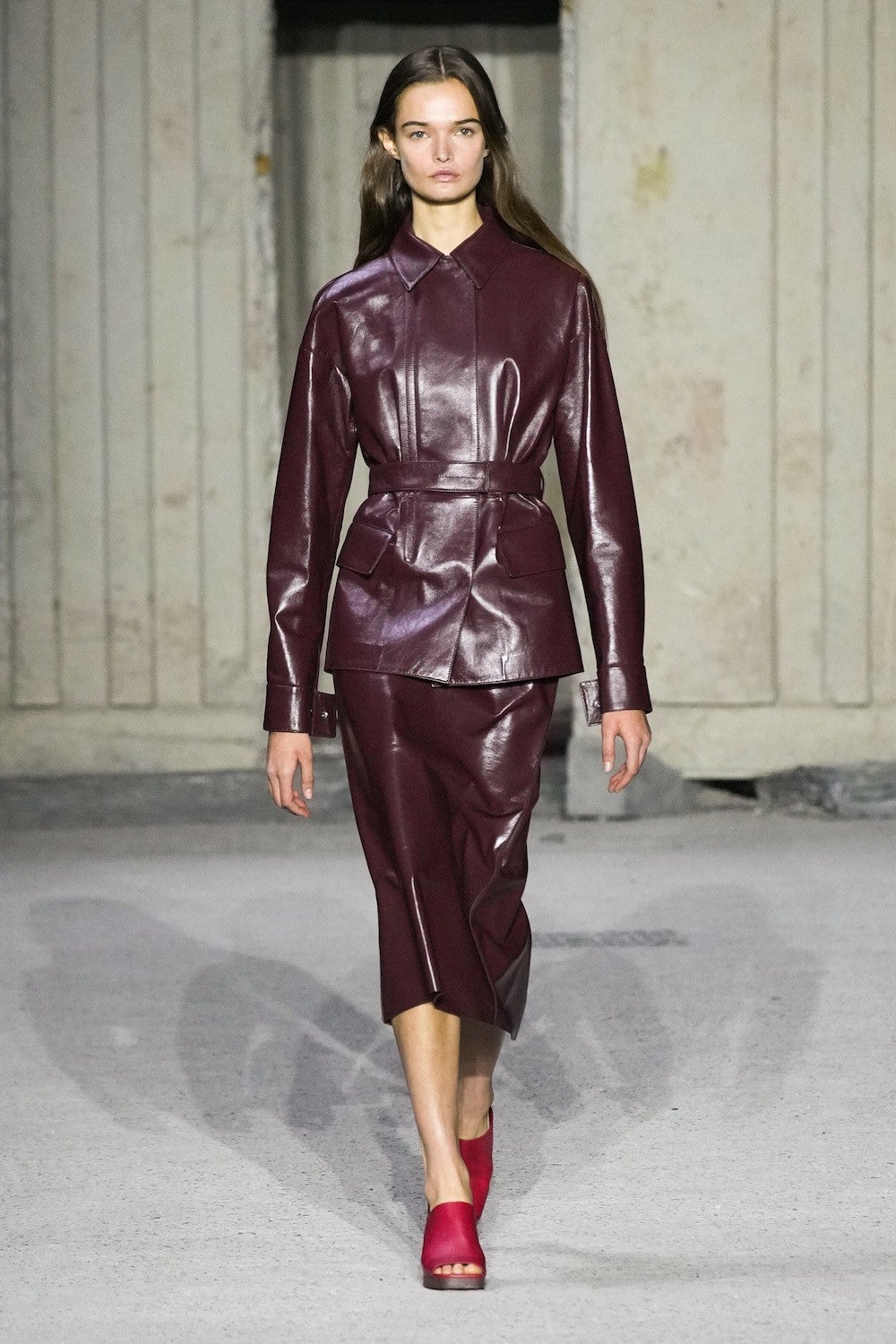 LAUNCHMETRICS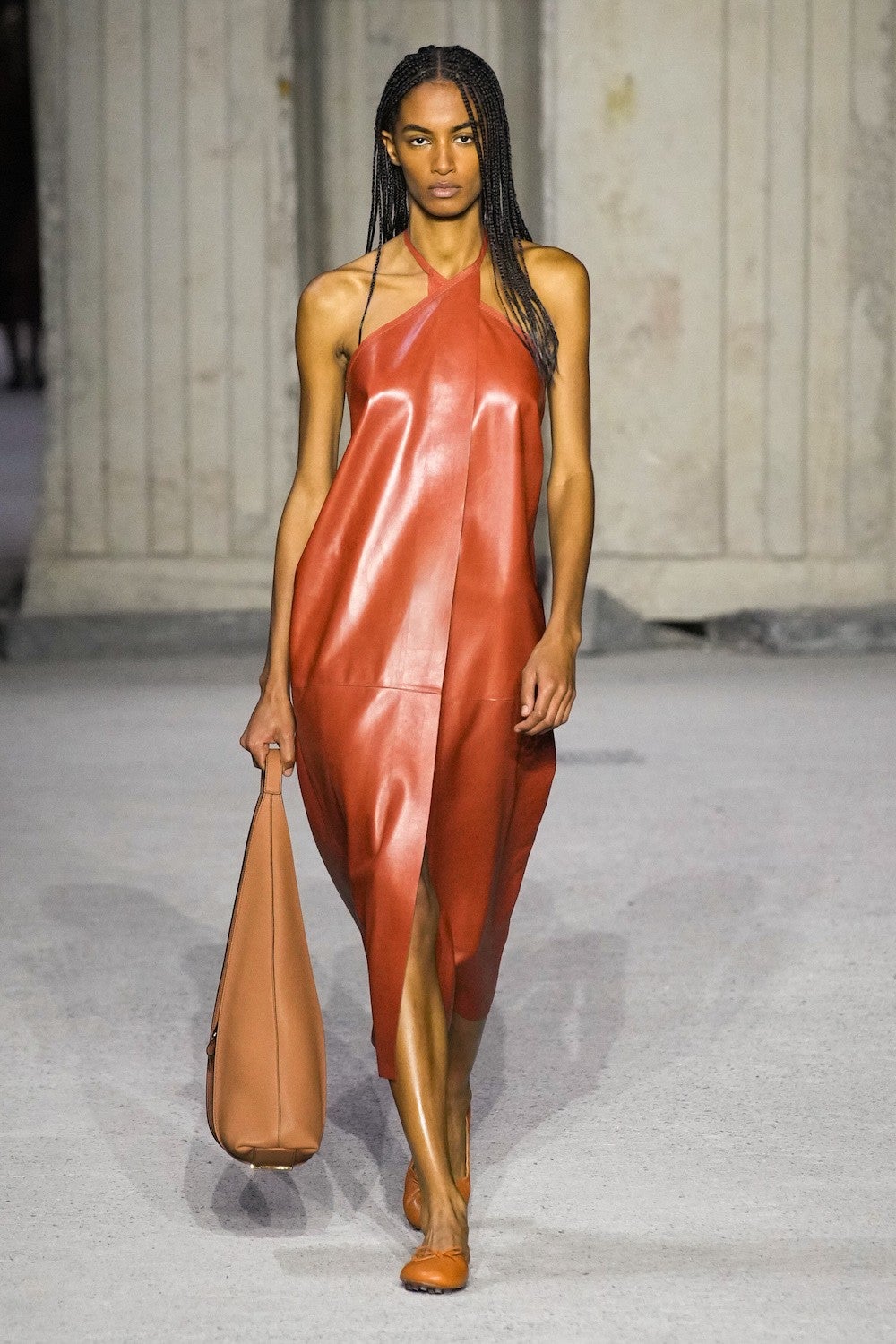 TOD'S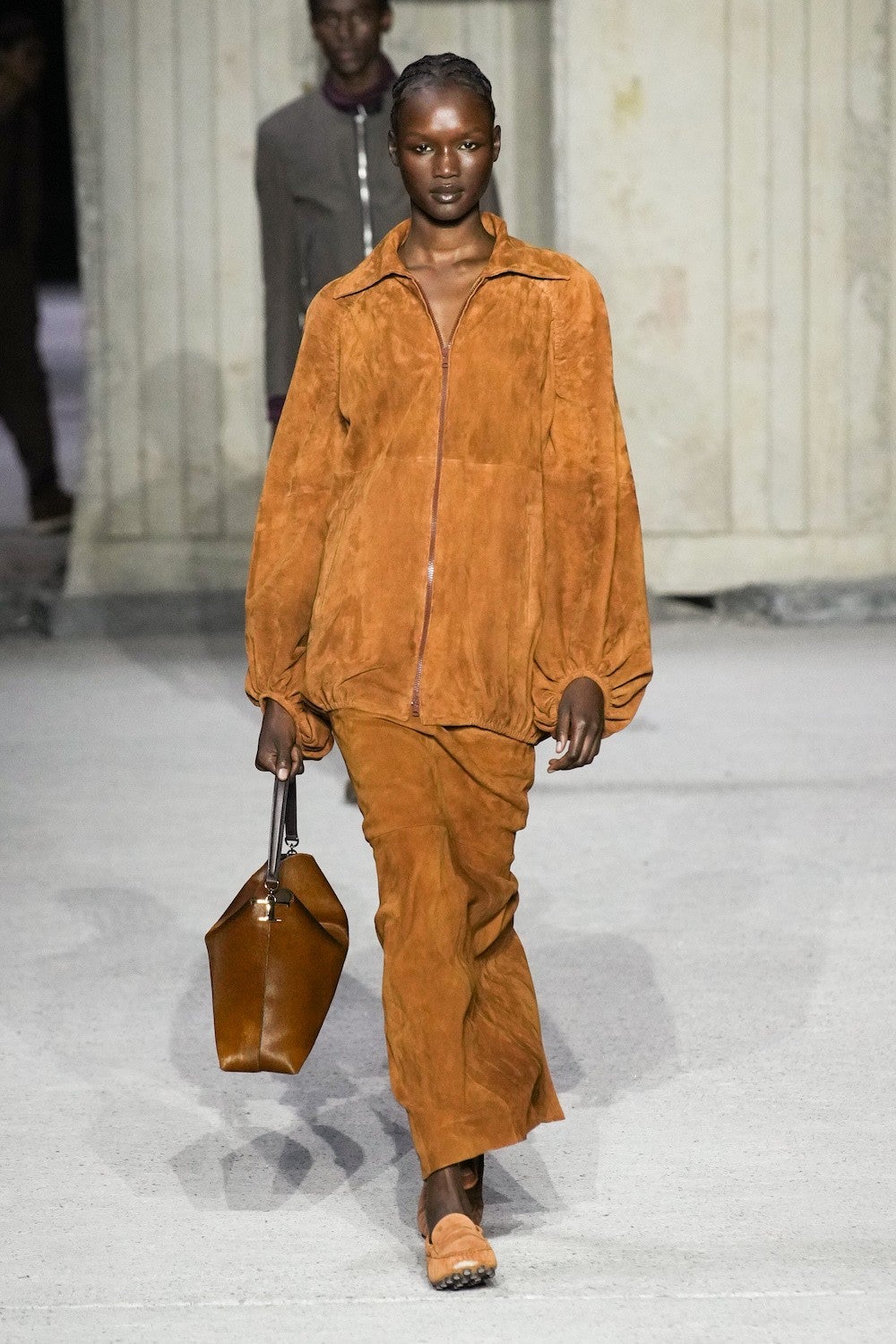 LAUNCHMETRICS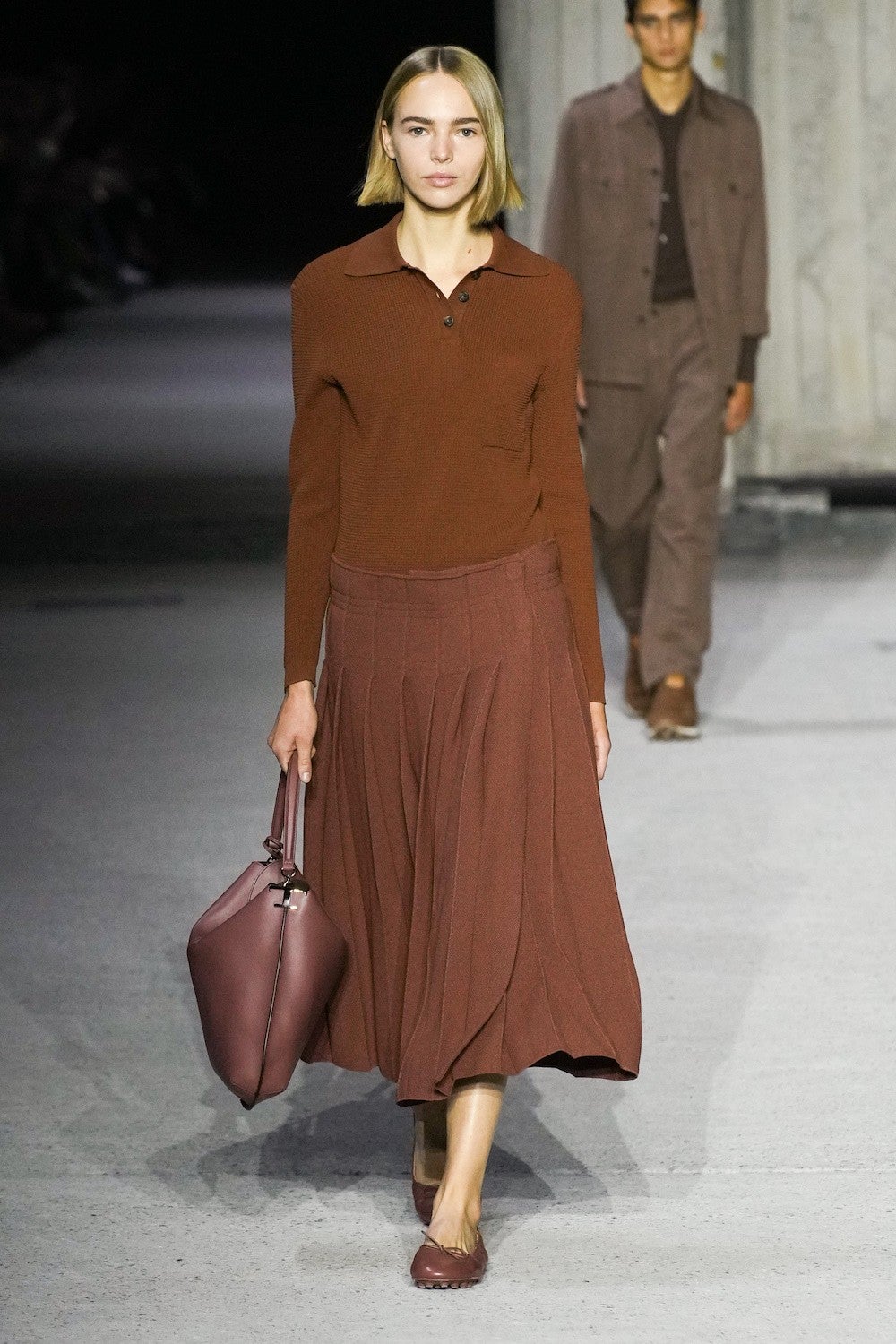 LAUNCHMETRICS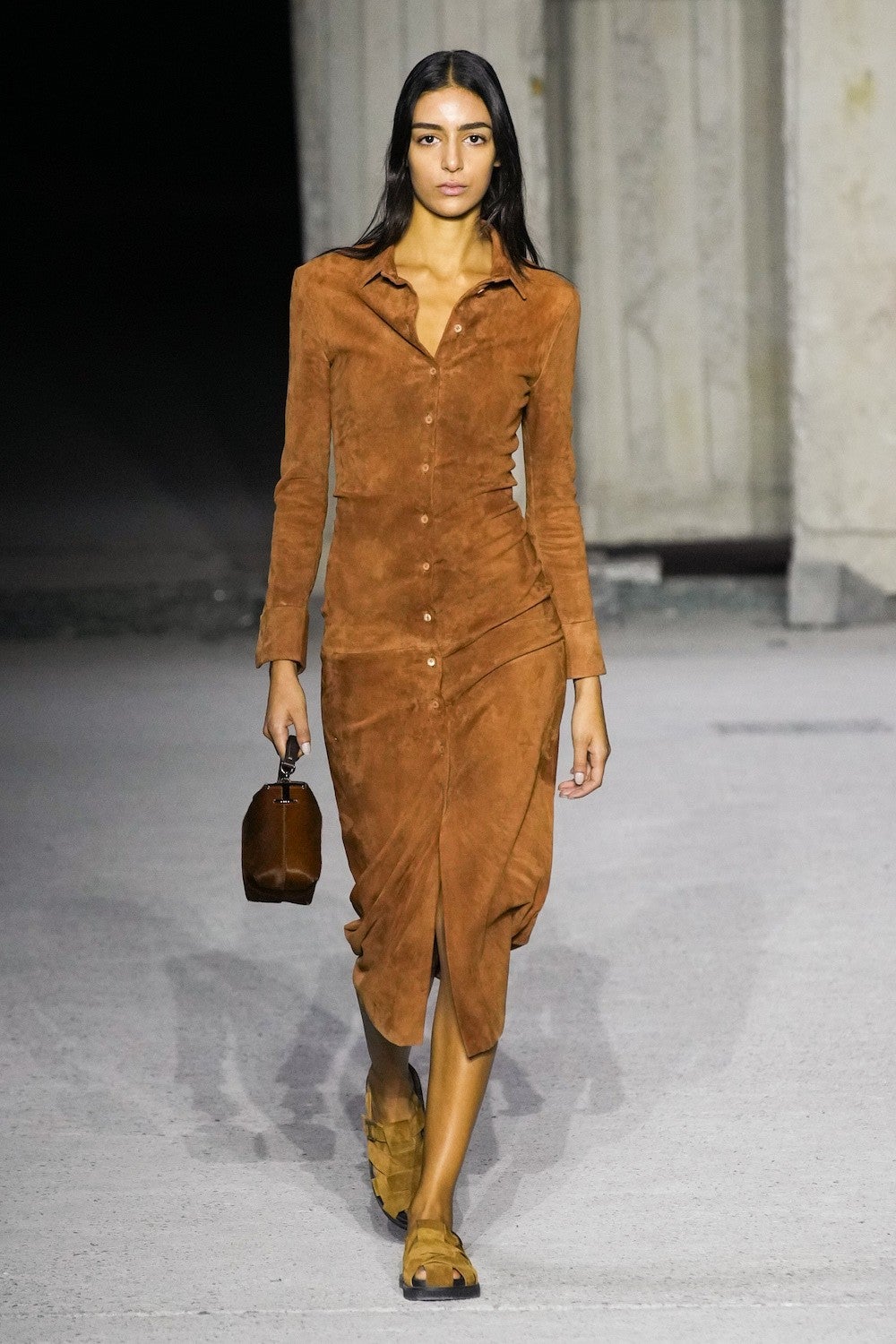 LAUNCHMETRICS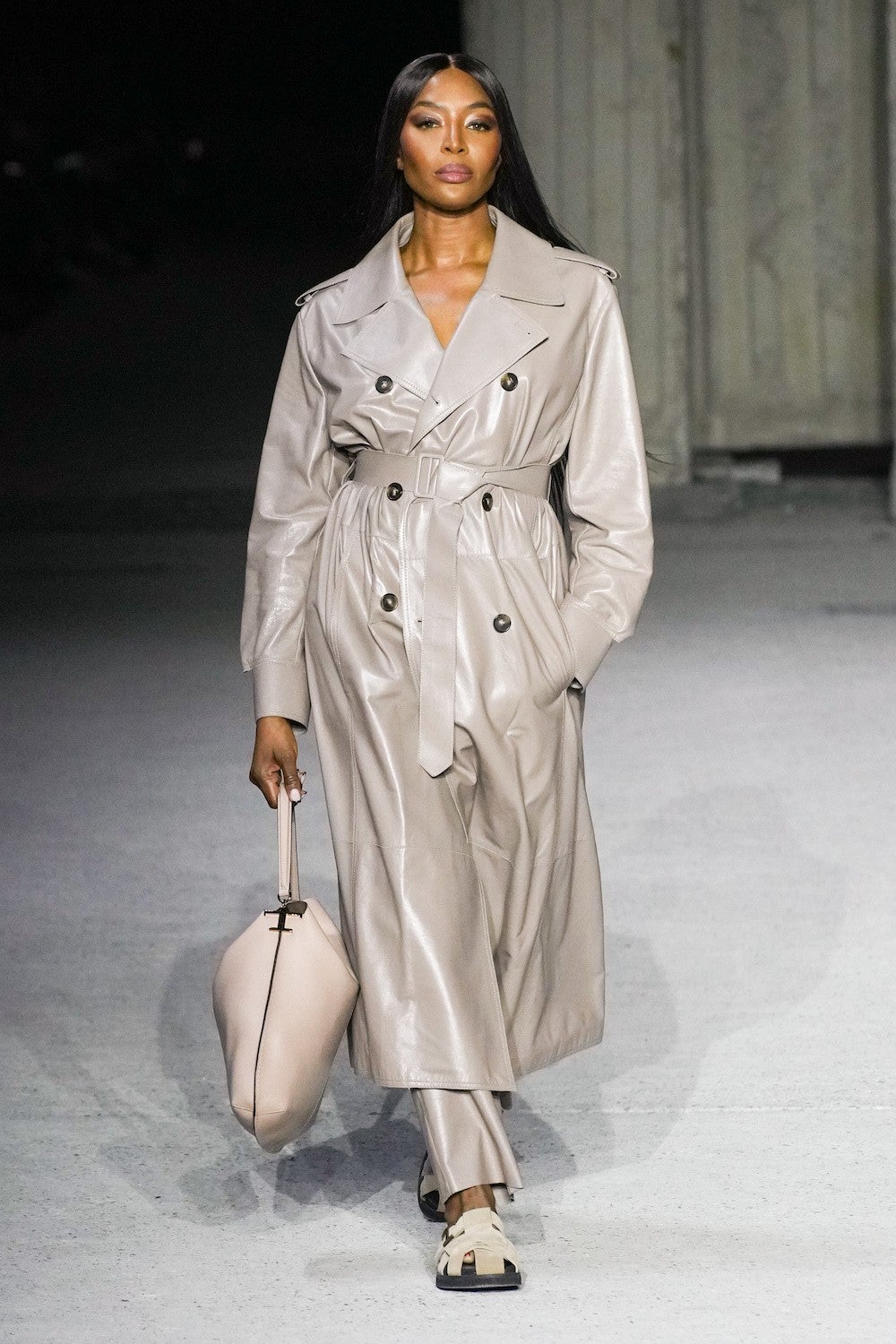 TOD'S
North of Milan's center lies Via Chiese, a place once dominated by the tire manufacturer Pirelli, and prior to that was owned by the Ansaldo Group in the late 19th century who developed railway networks across Italy. Tod's show was held at Pirelli Hangar Bicocca – a former Pirelli factory – that was transformed in the early 2000s into a contemporary art space. This was a perfect alignment for Tod's Spring/Summer 2023 show, as one of the first things that come to mind with Tod's are its rubber-soled 'Gommino' driving shoes, and the other thing that comes to mind is travel. A Tod's woman is always on her way, zipping through countrysides in sporty cars, dashing to the boardroom, or picking her way through cobblestone streets for an aperitif. She is an easy image to conjure, always put-together, elegant, and understated.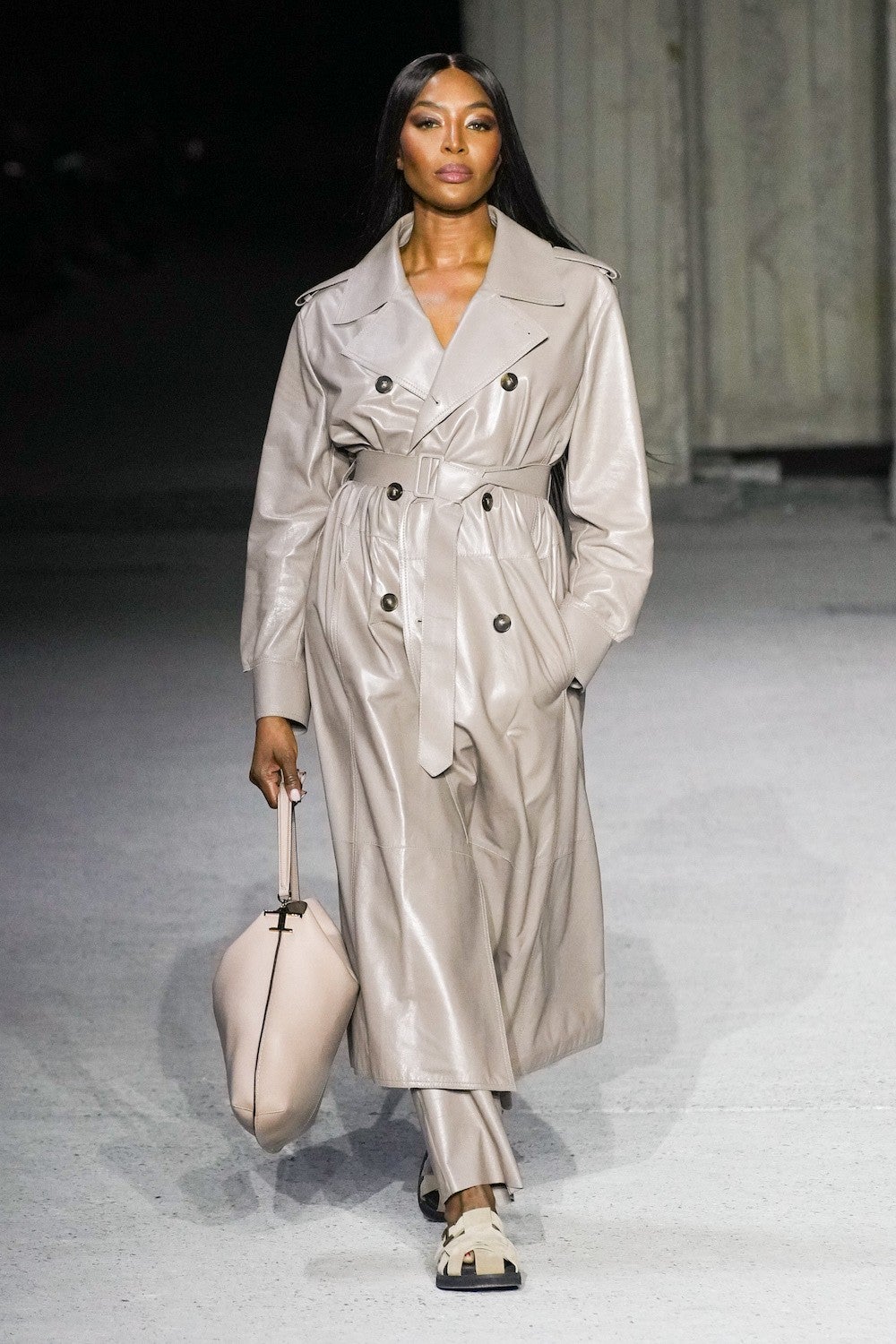 TOD'S | LAUNCHMETRICS
Under the shadow of towering concrete structures that are part of the gallery's permanent exhibition, Creative Director Walter Chiapponi opted for gentile, sophisticated designs that favored tonal looks and lots of leather. Carla Brunei opened the collection in a chic camel suit and matching camel coat (with a cool split back), top-handle bag, and shoes. It's not groundbreaking, but it's certainly lovely to look at. Full leather dresses were cut either extremely close to the body or generously with modest A-line proportions. Ribbed knits added a slinky sensuality to the collection, and silks made their way into parkas and tops with bandeau waistlines. One breakout look featured a snakeskin skirt cut into a latticework pattern and paired with a slouchy leather tank. It was effortlessly cool, as were Chiapponi's tight bonded leather jackets, pleated leather trousers, and crimson leather trenches.
Naomi Campbell appeared at the finale to close the show in a greige double-breasted trench, matching trousers, shoulder bag, and Birkenstock-adjacent sandals. Beneath the venue's giant art structures, she loomed larger than life. It said something that Tod's was able to bring both youthful ideas and classics together in a way that felt very smart. We're not reinventing the wheel here, or in Pirelli's case the tire, just perfecting it.