Paris Fashion Week
Valentino Welcomes One and All to Its Spectacular Spring/Summer 2023 Extravaganza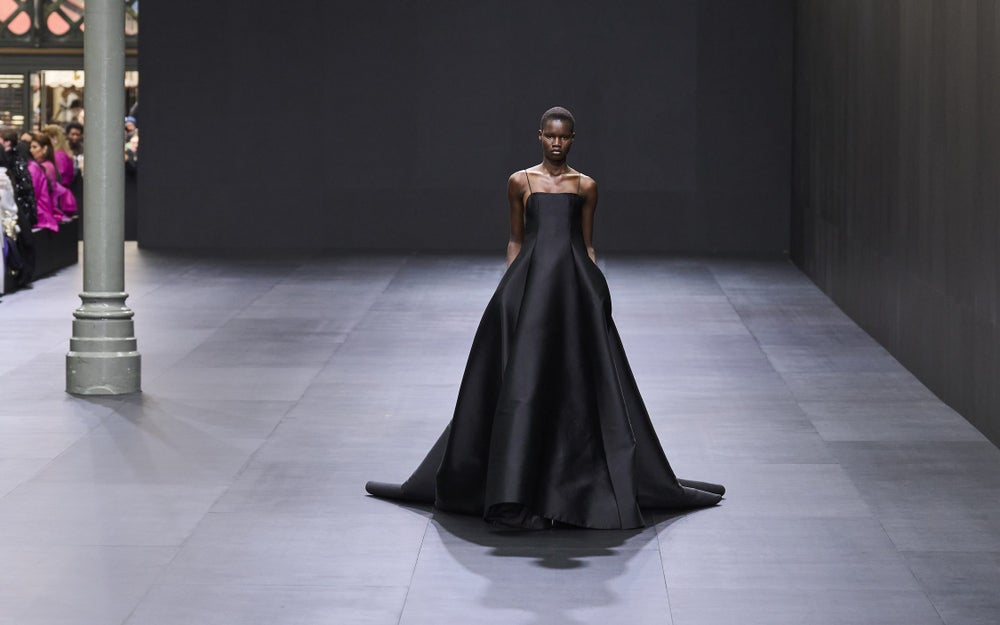 by Grace Gordon
4-minute read
October 3, 2022
Valentino Welcomes One and All to Its Spectacular Spring/Summer 2023 Extravaganza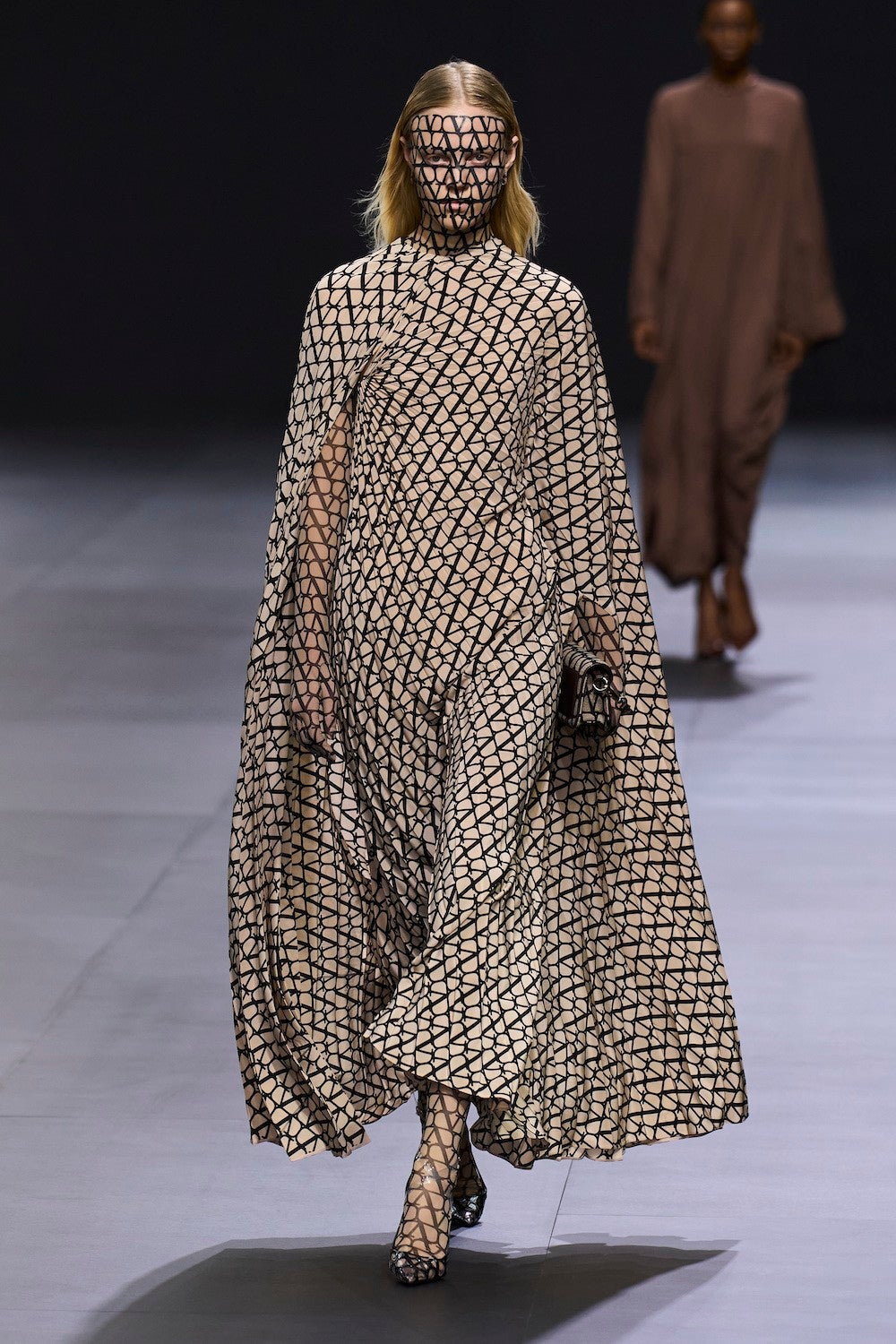 LAUNCHMETRICS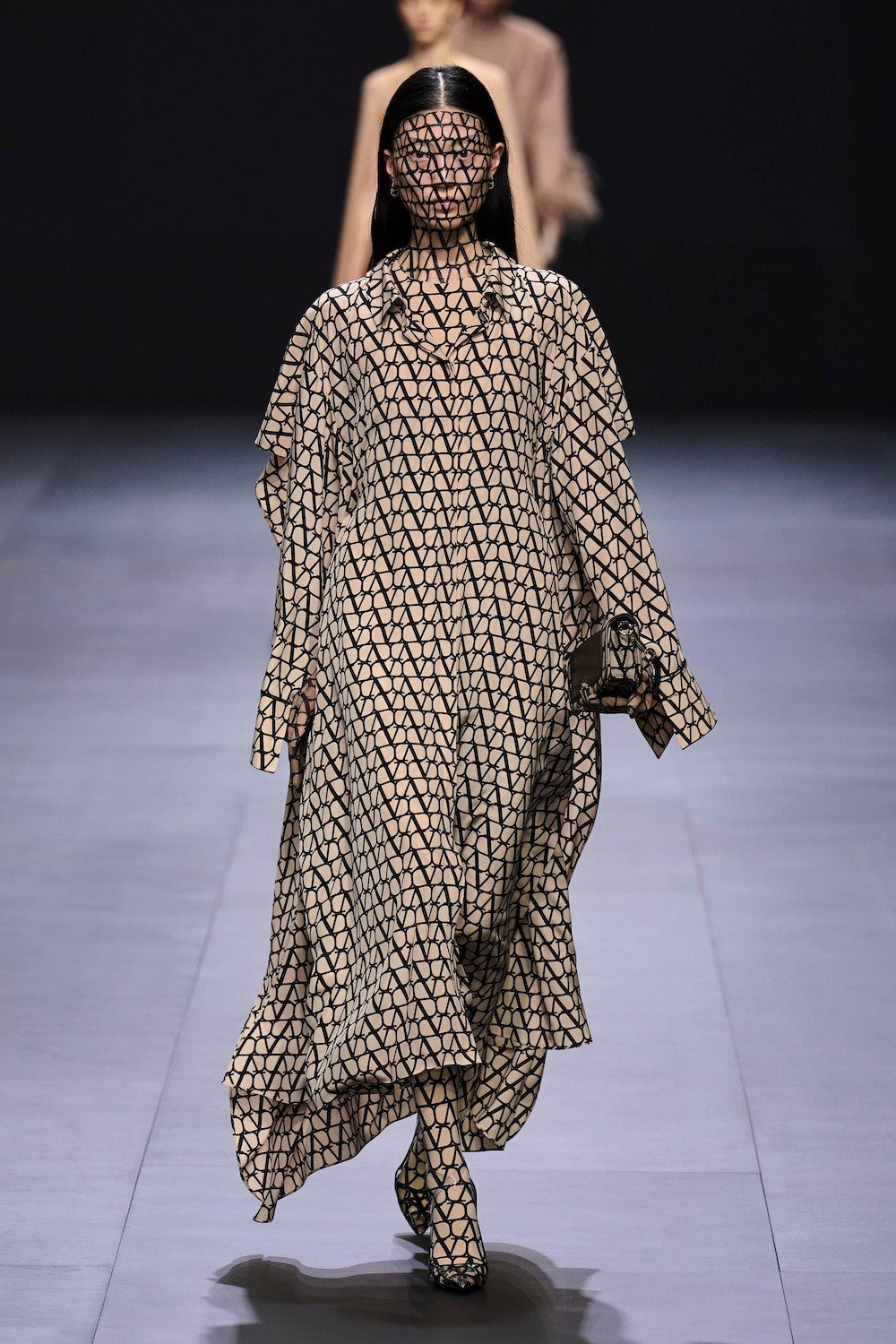 VALENTINO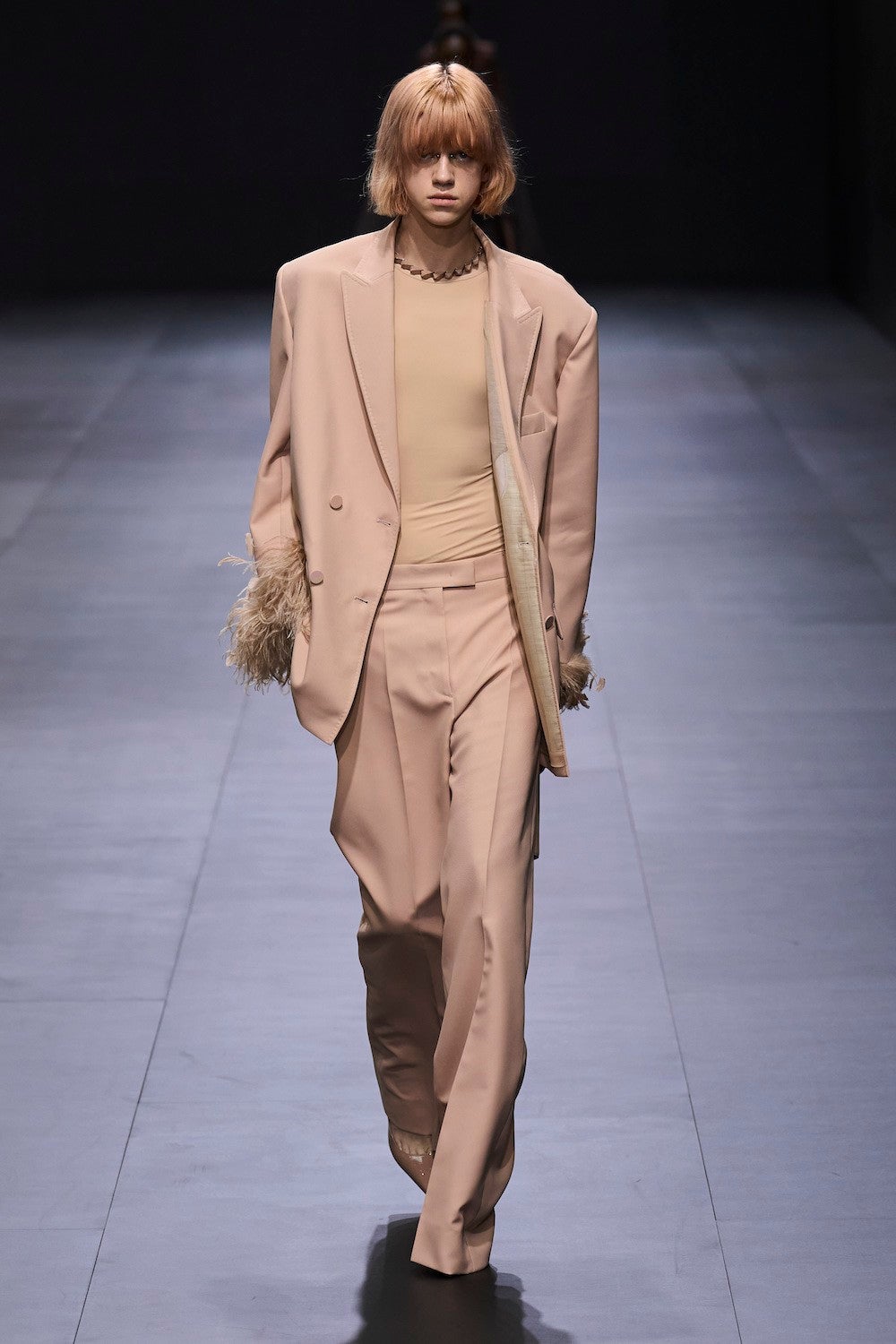 VALENTINO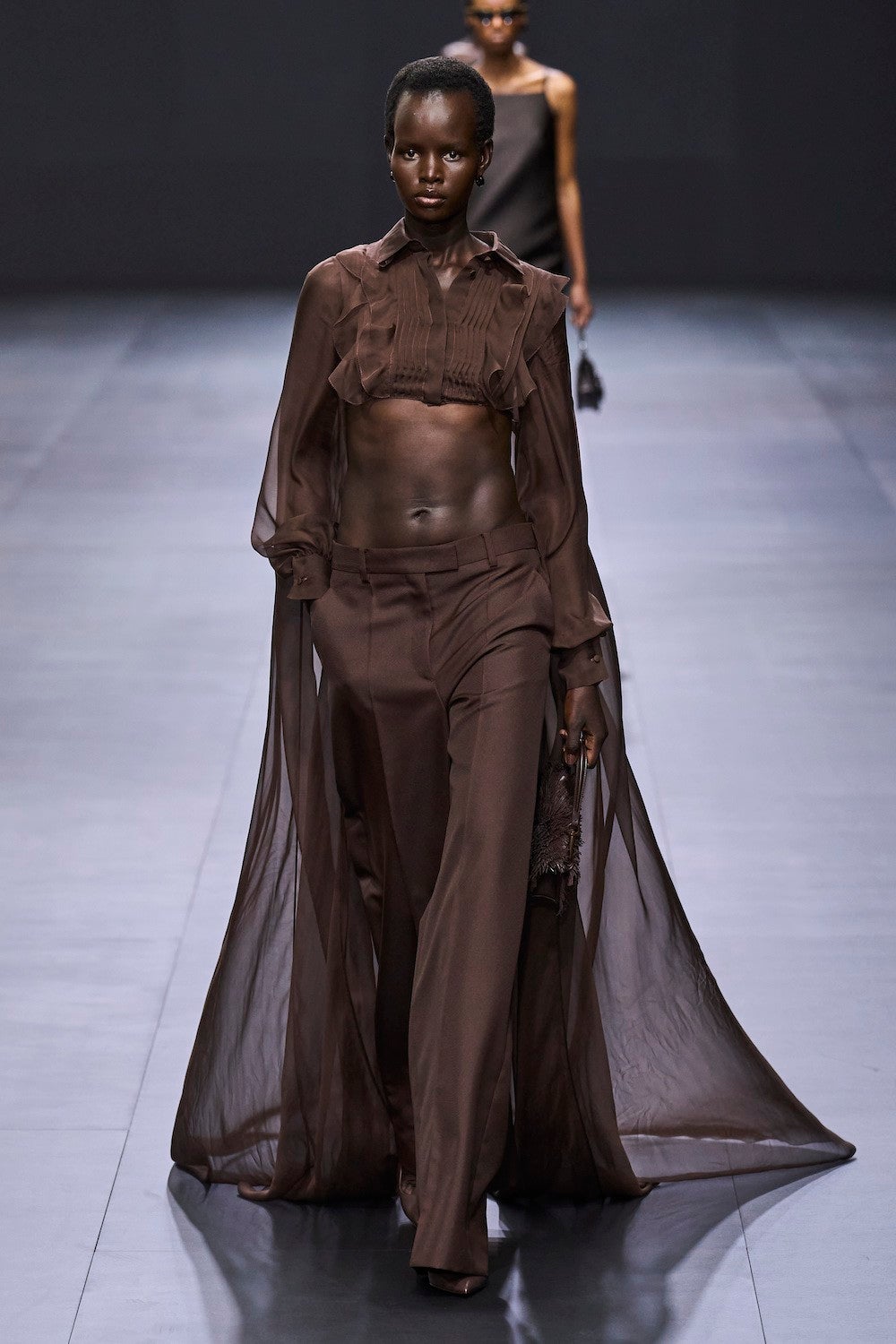 VALENTINO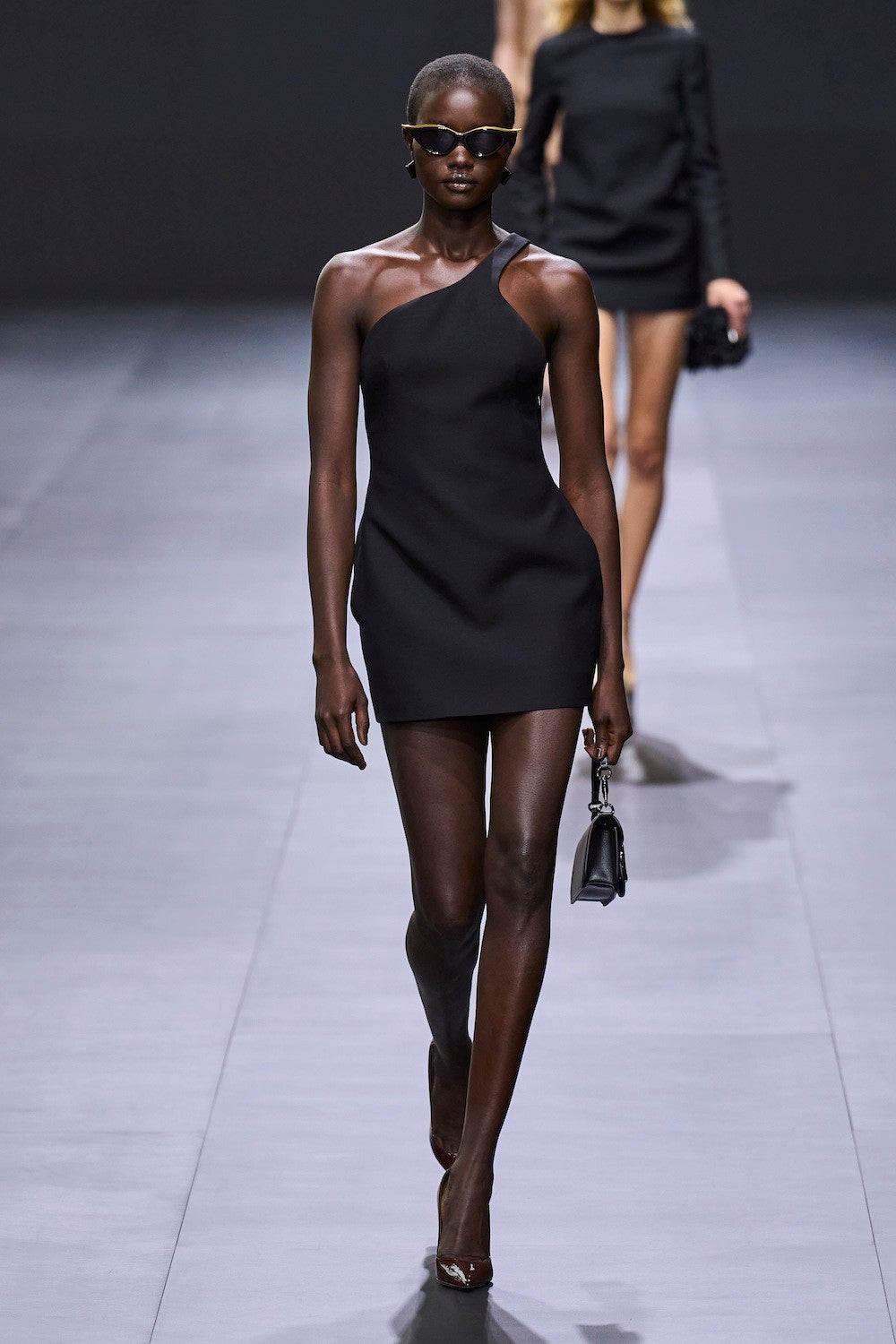 VALENTINO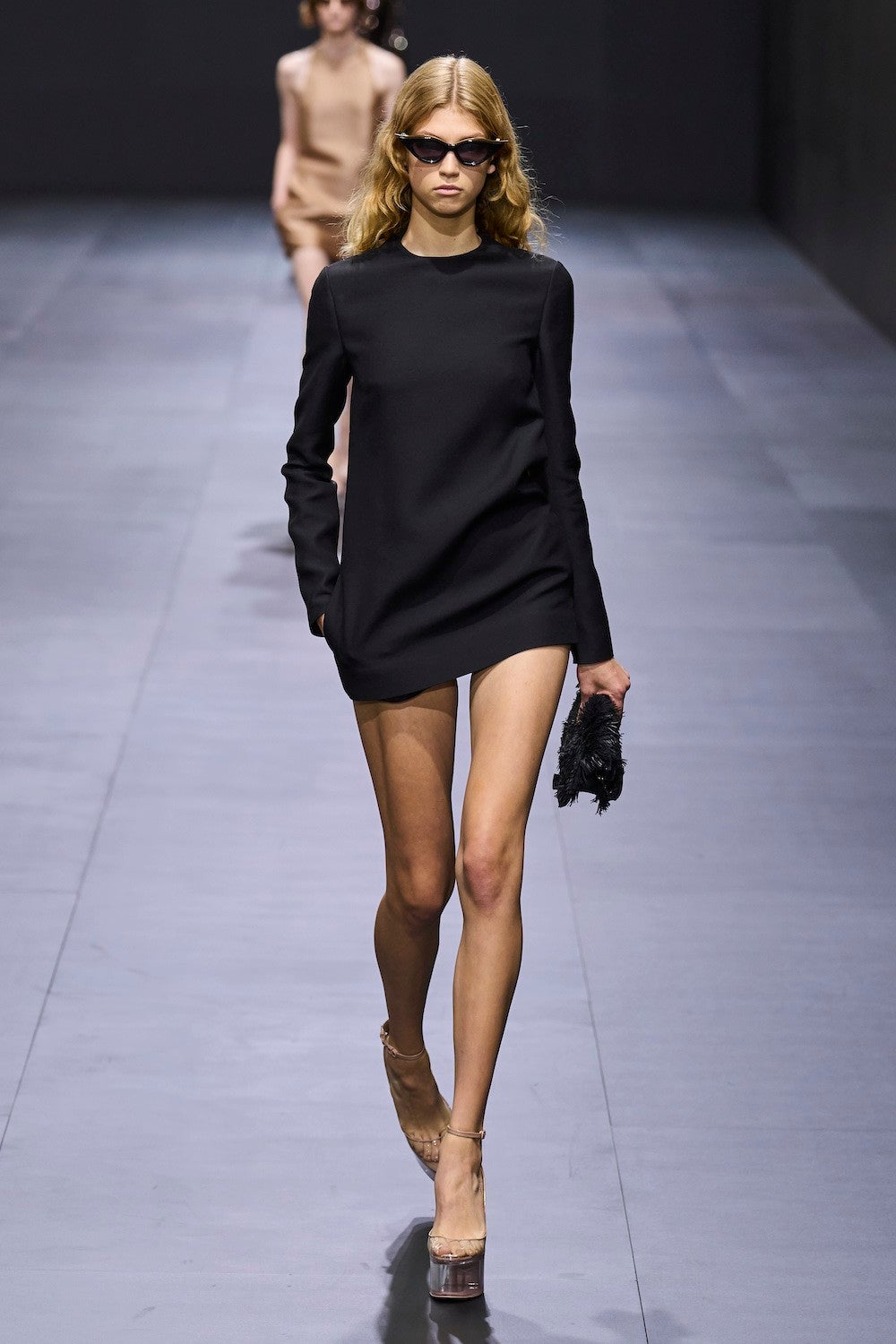 LAUNCHMETRICS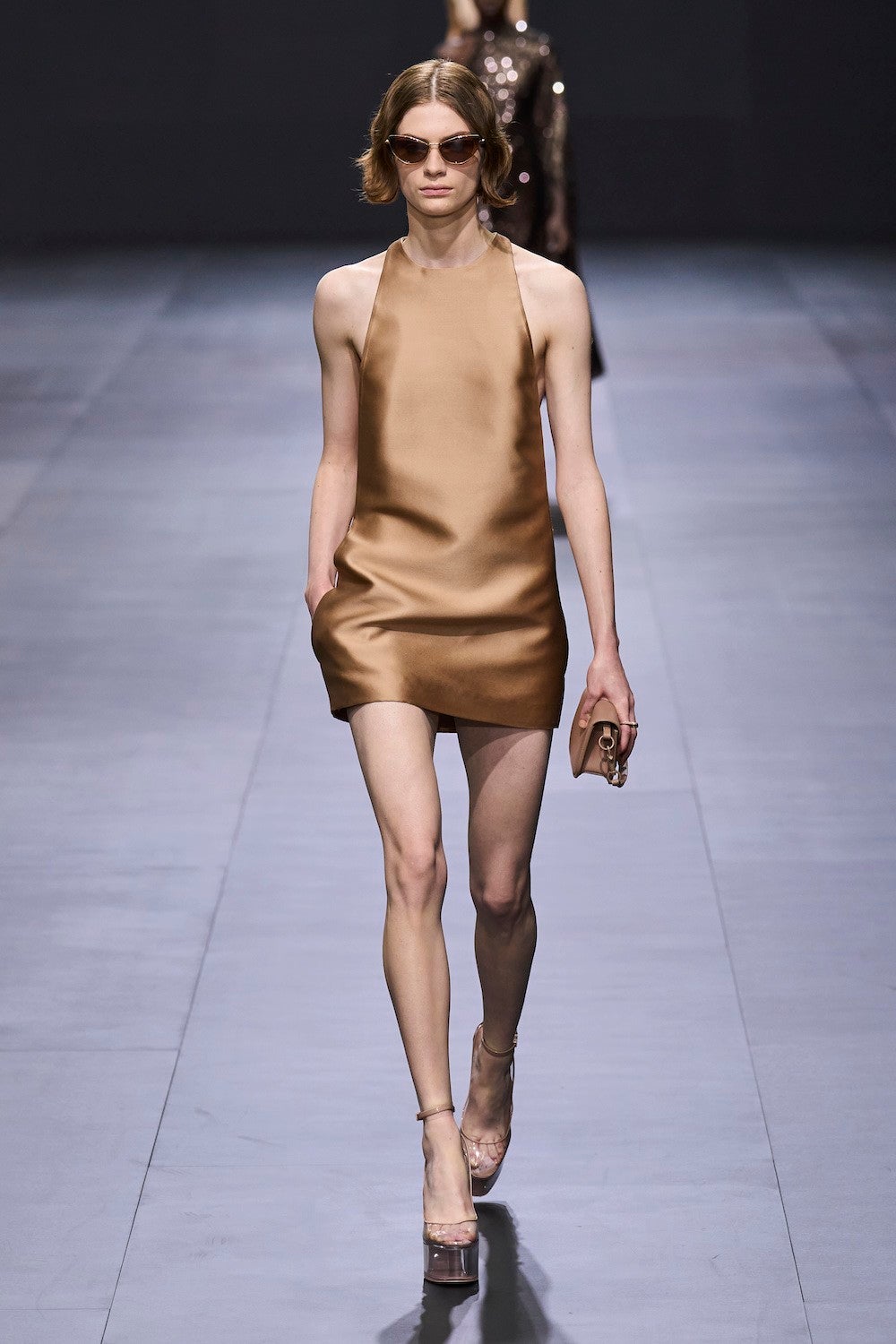 VALENTINO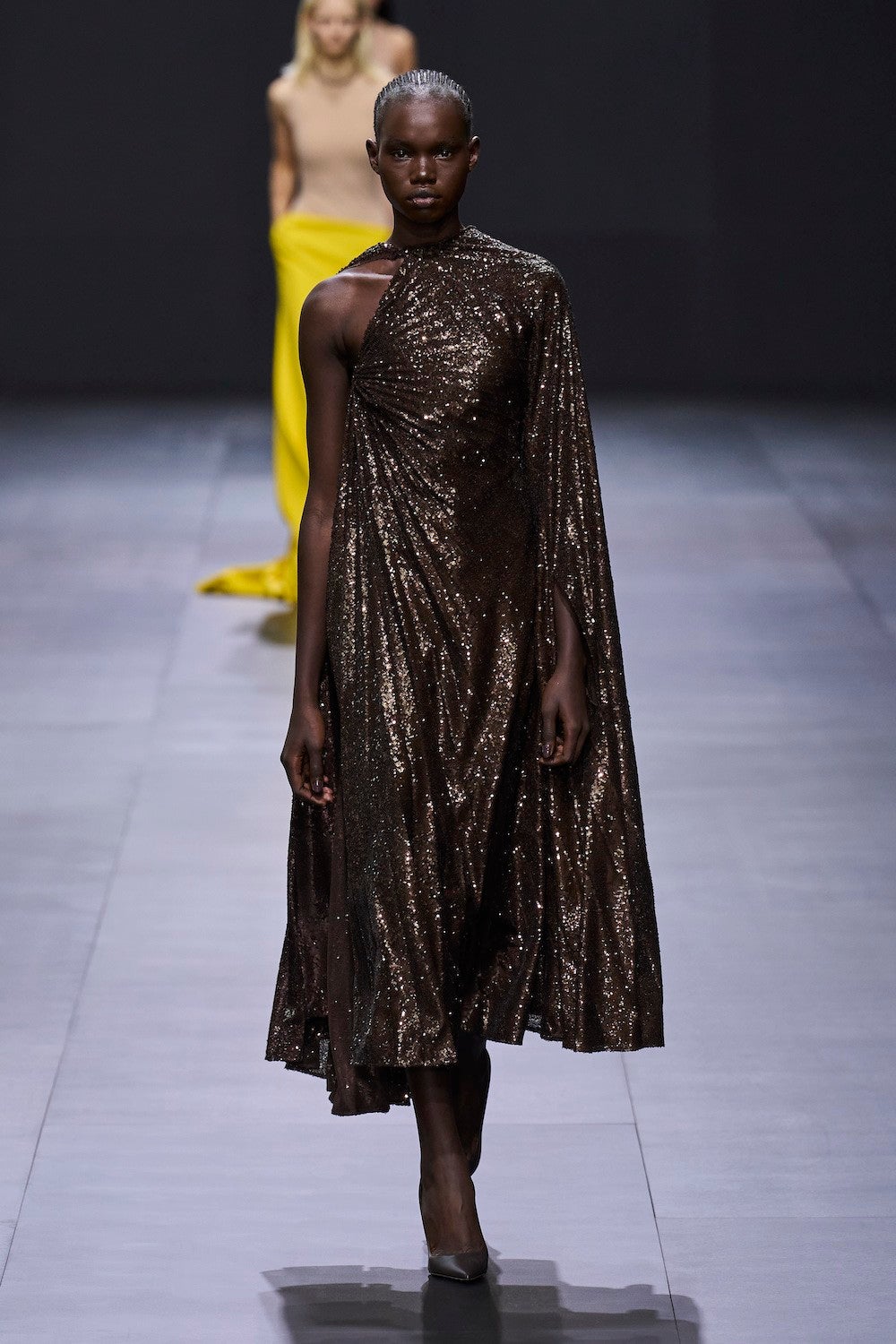 LAUNCHMETRICS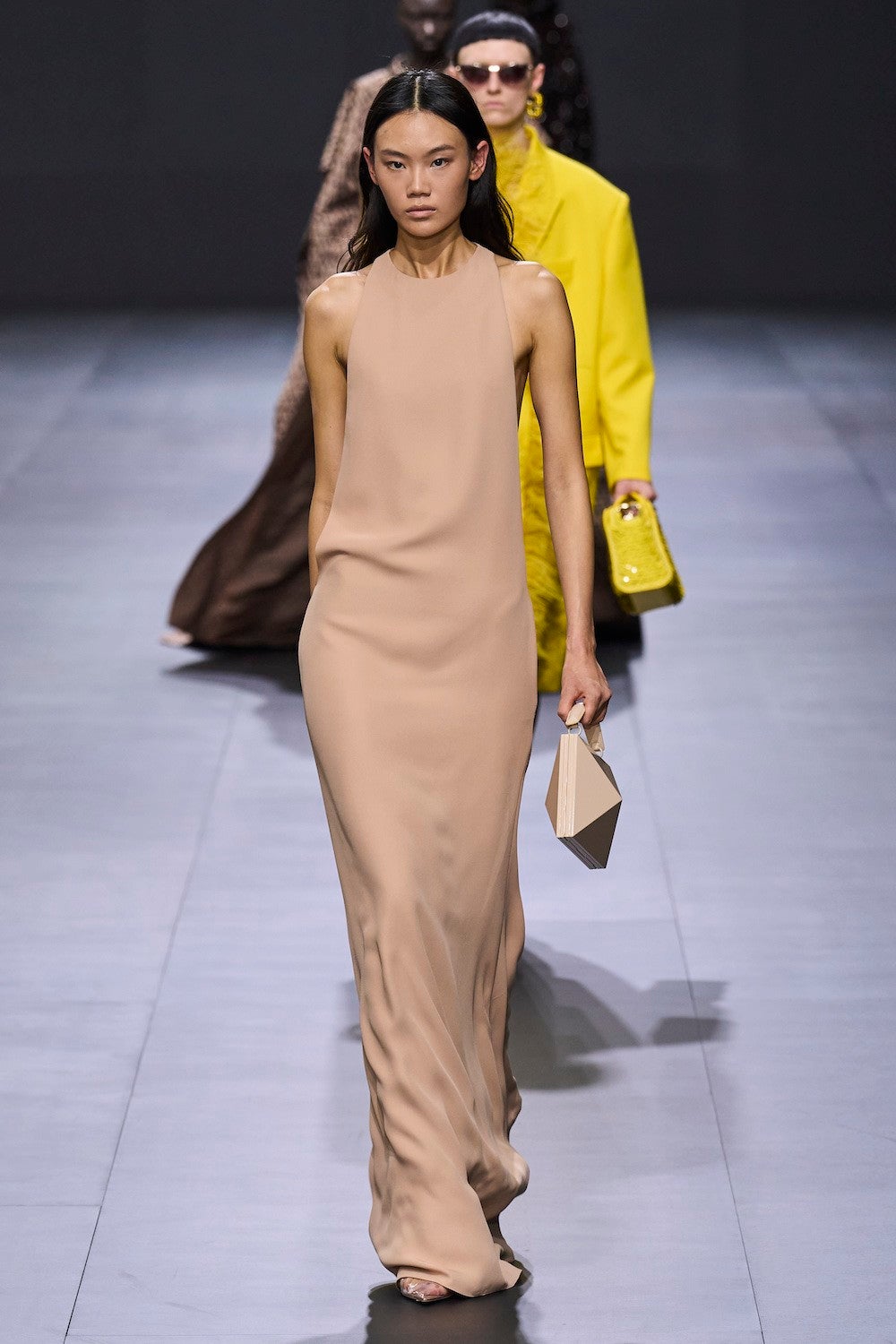 VALENTINO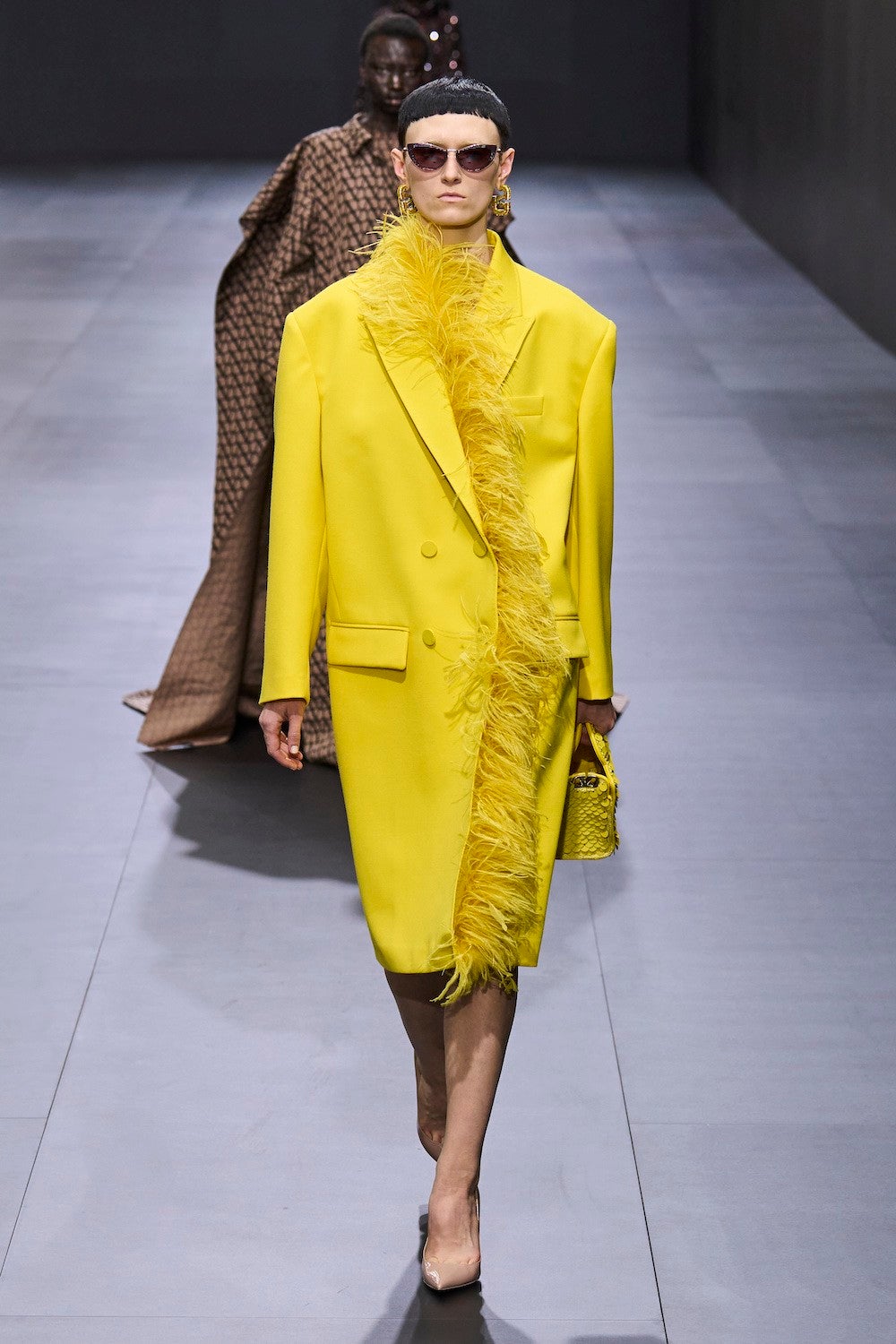 LAUNCHMETRICS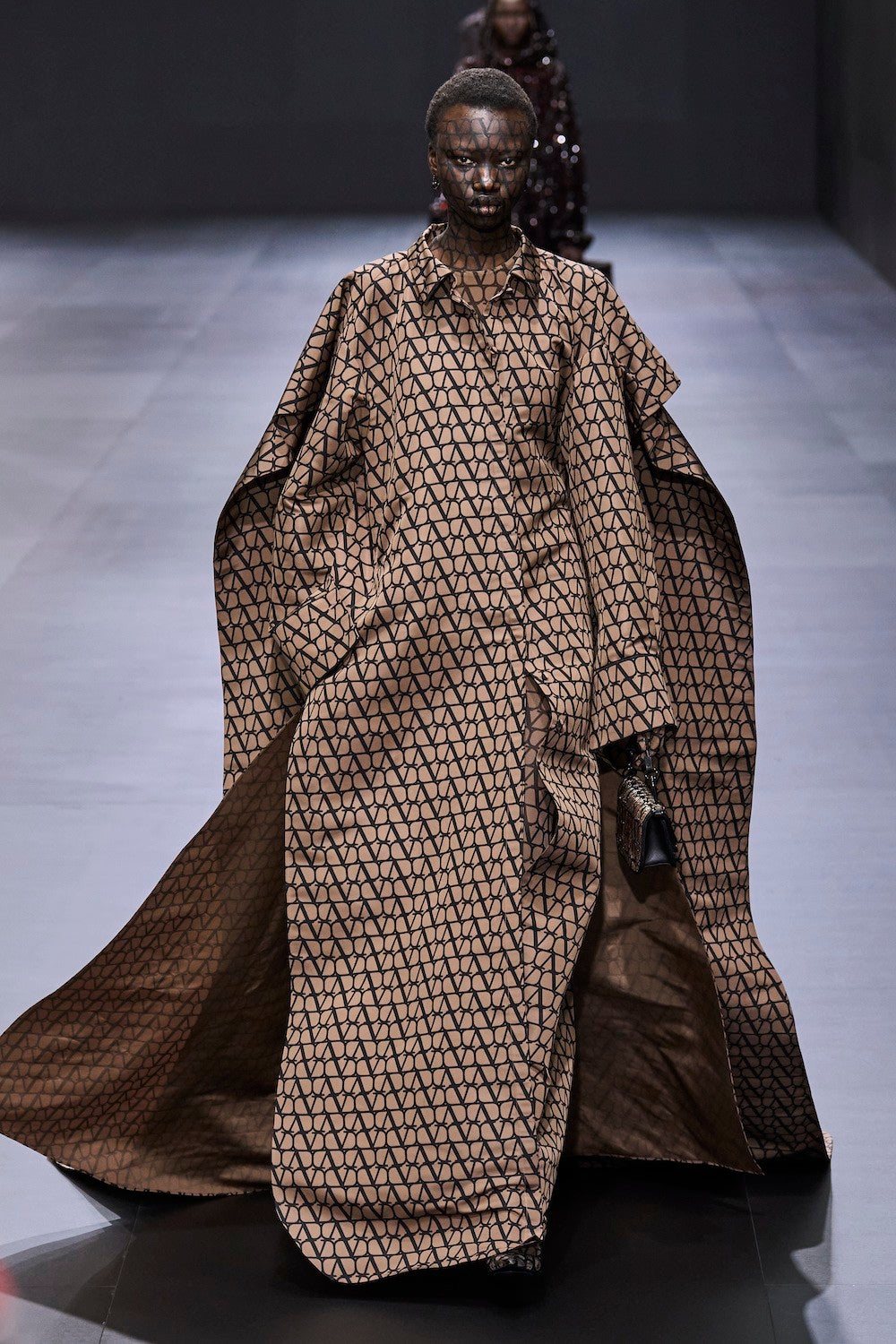 VALENTINO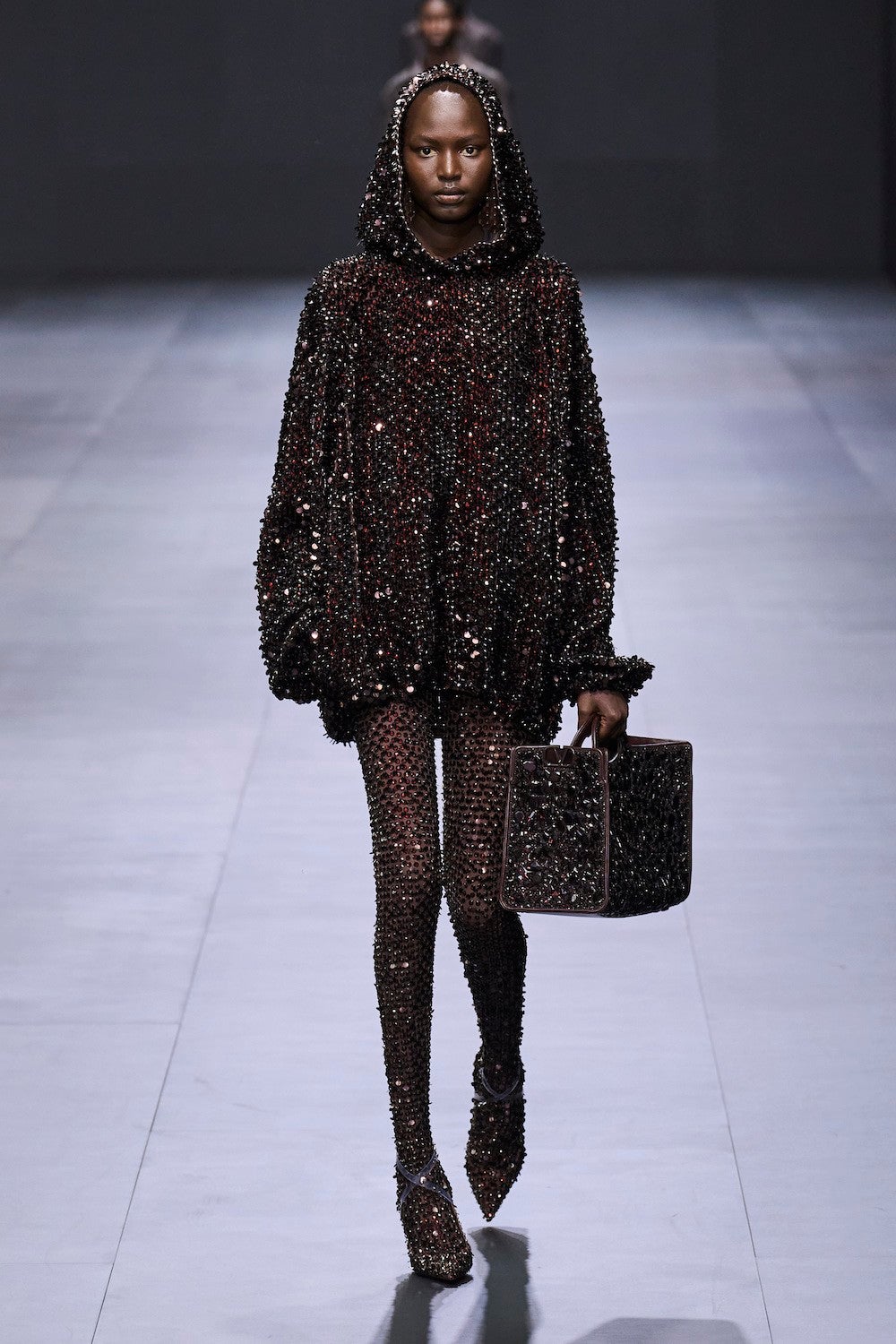 LAUNCHMETRICS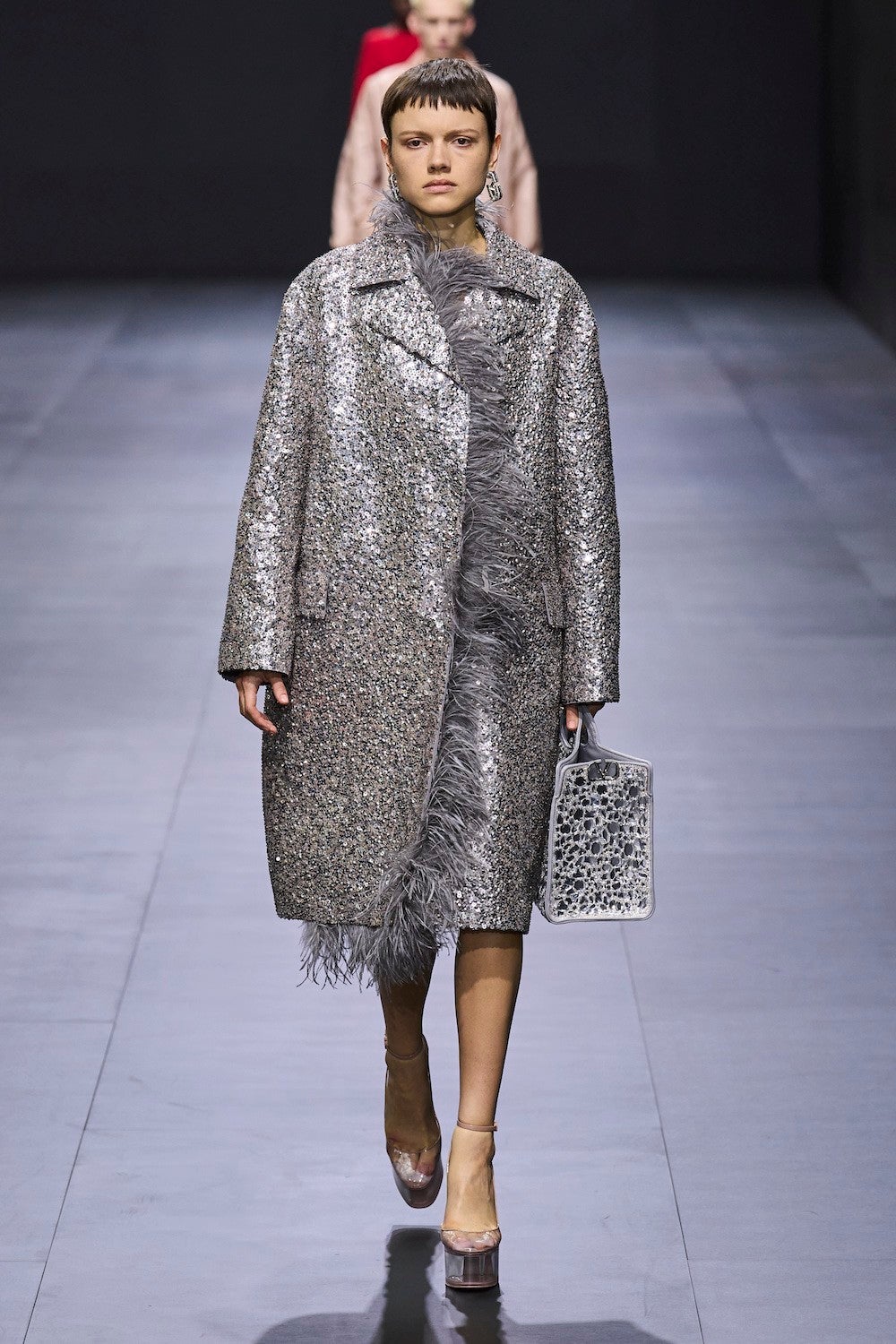 VALENTINO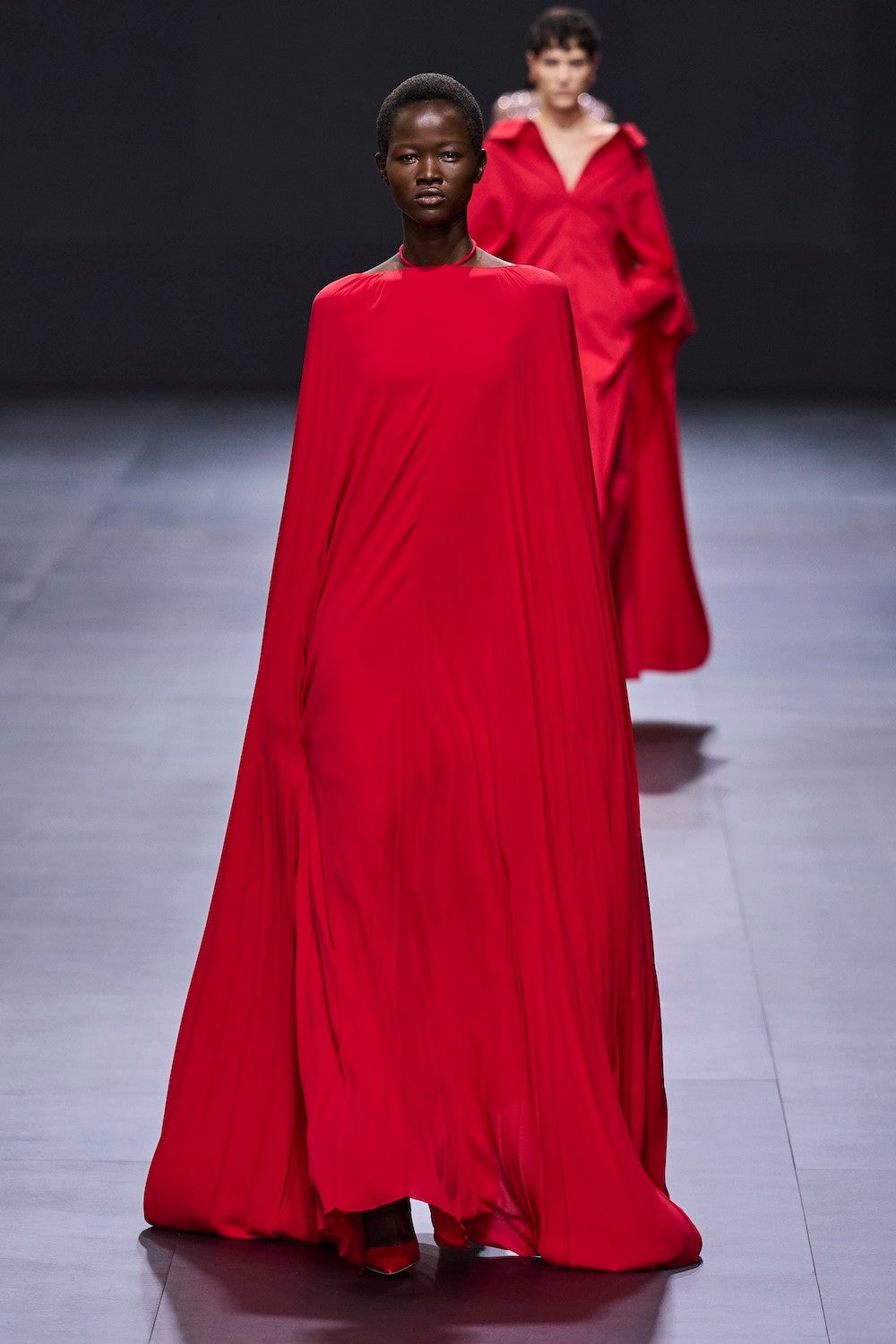 LAUNCHMETRICS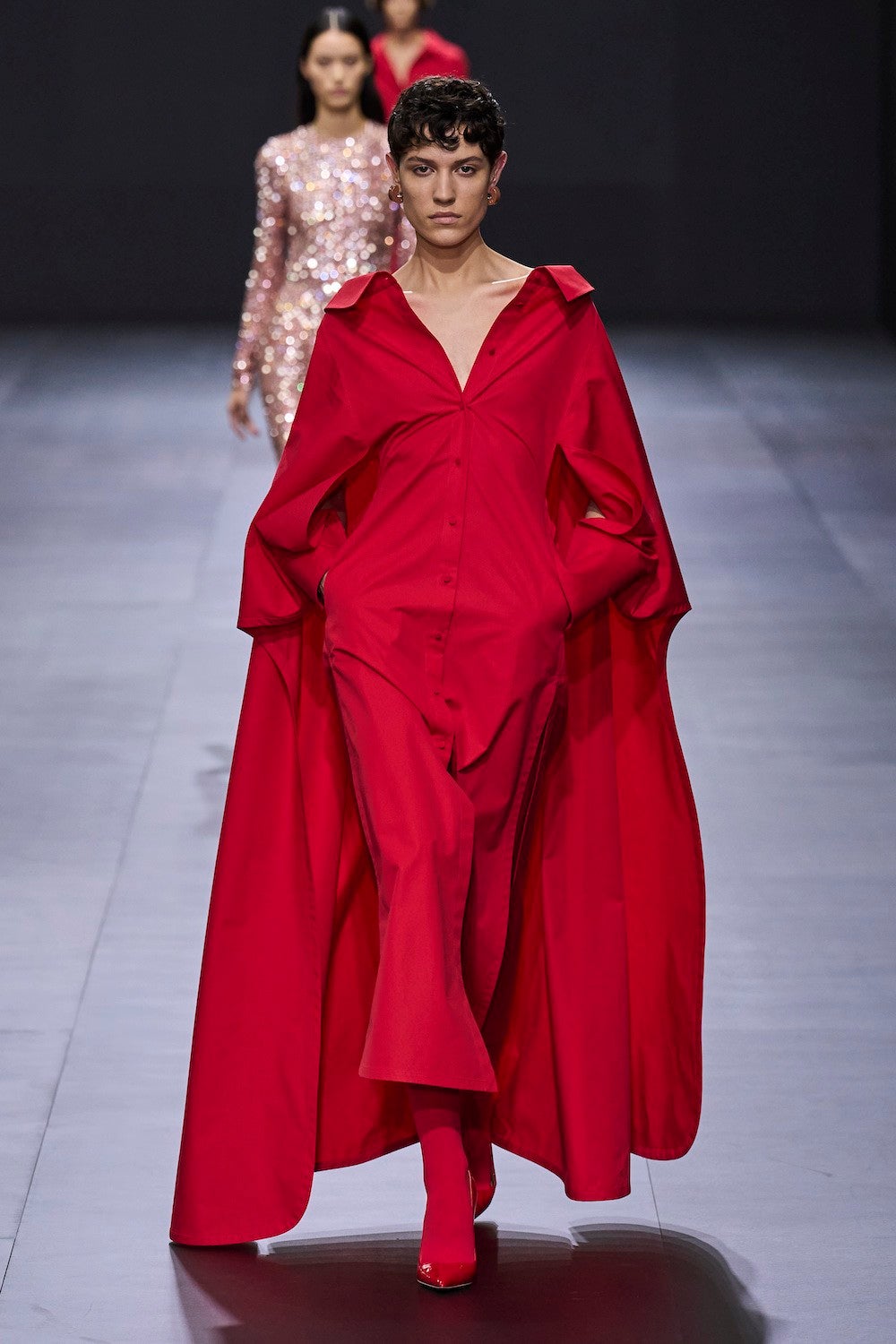 VALENTINO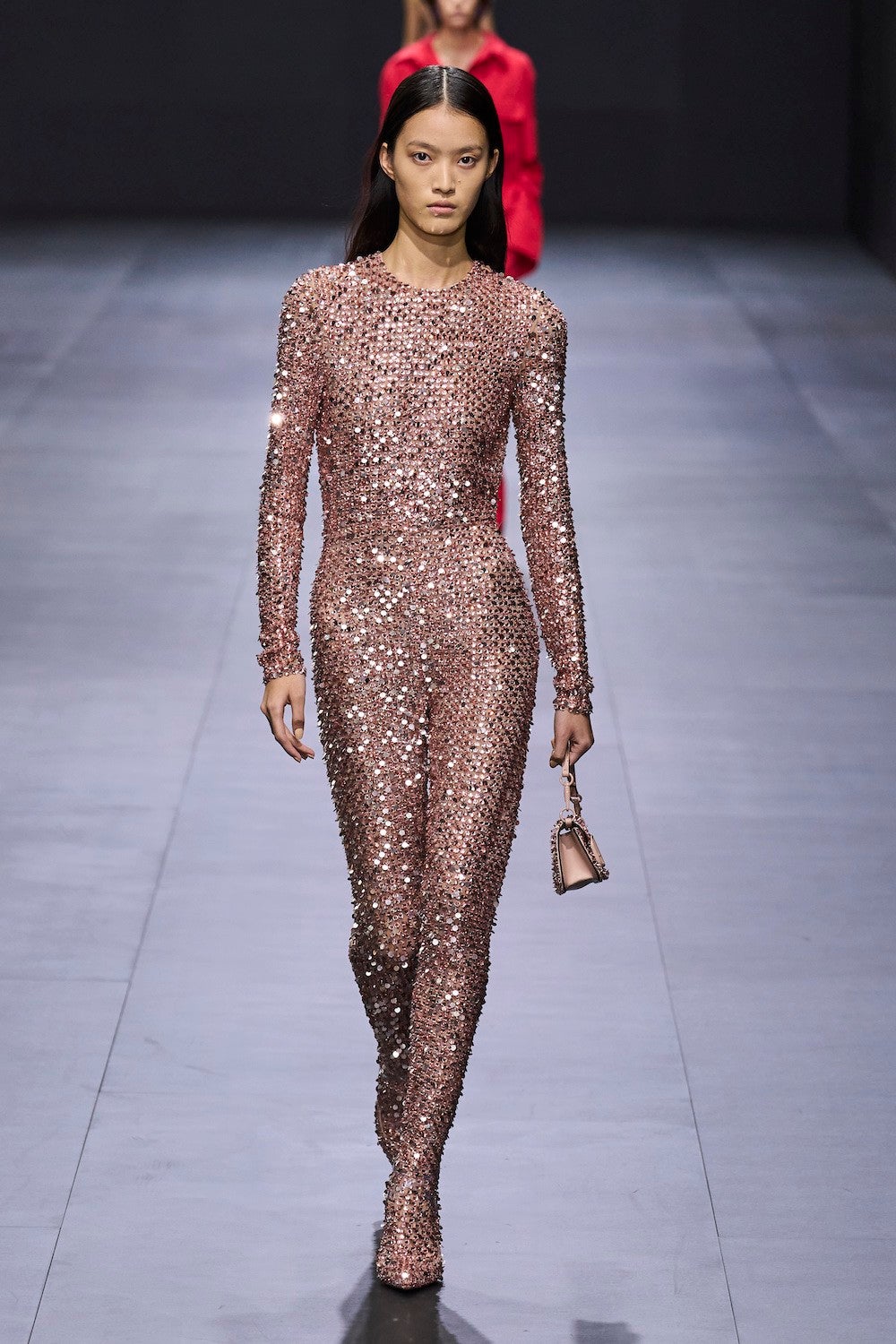 LAUNCHMETRICS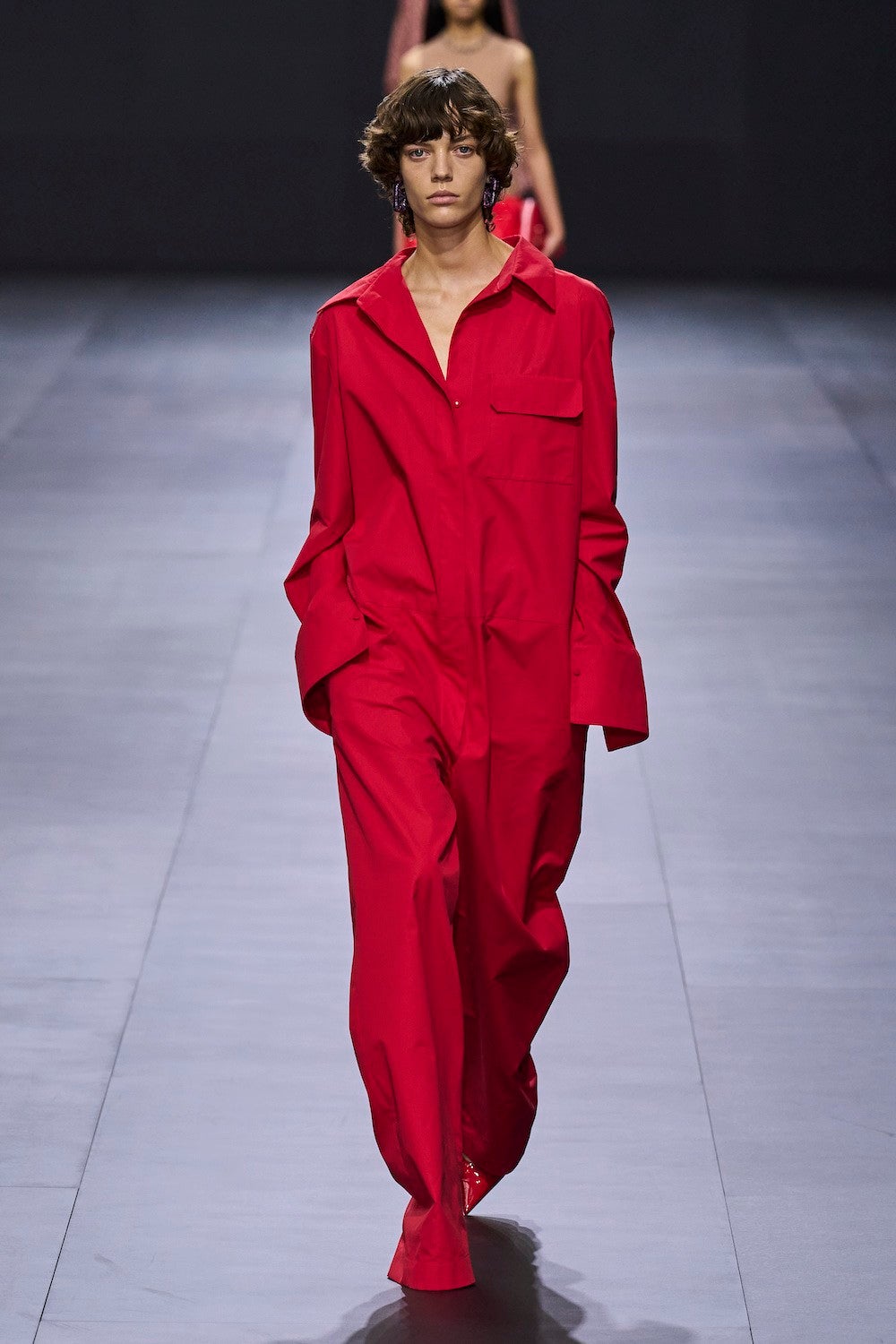 VALENTINO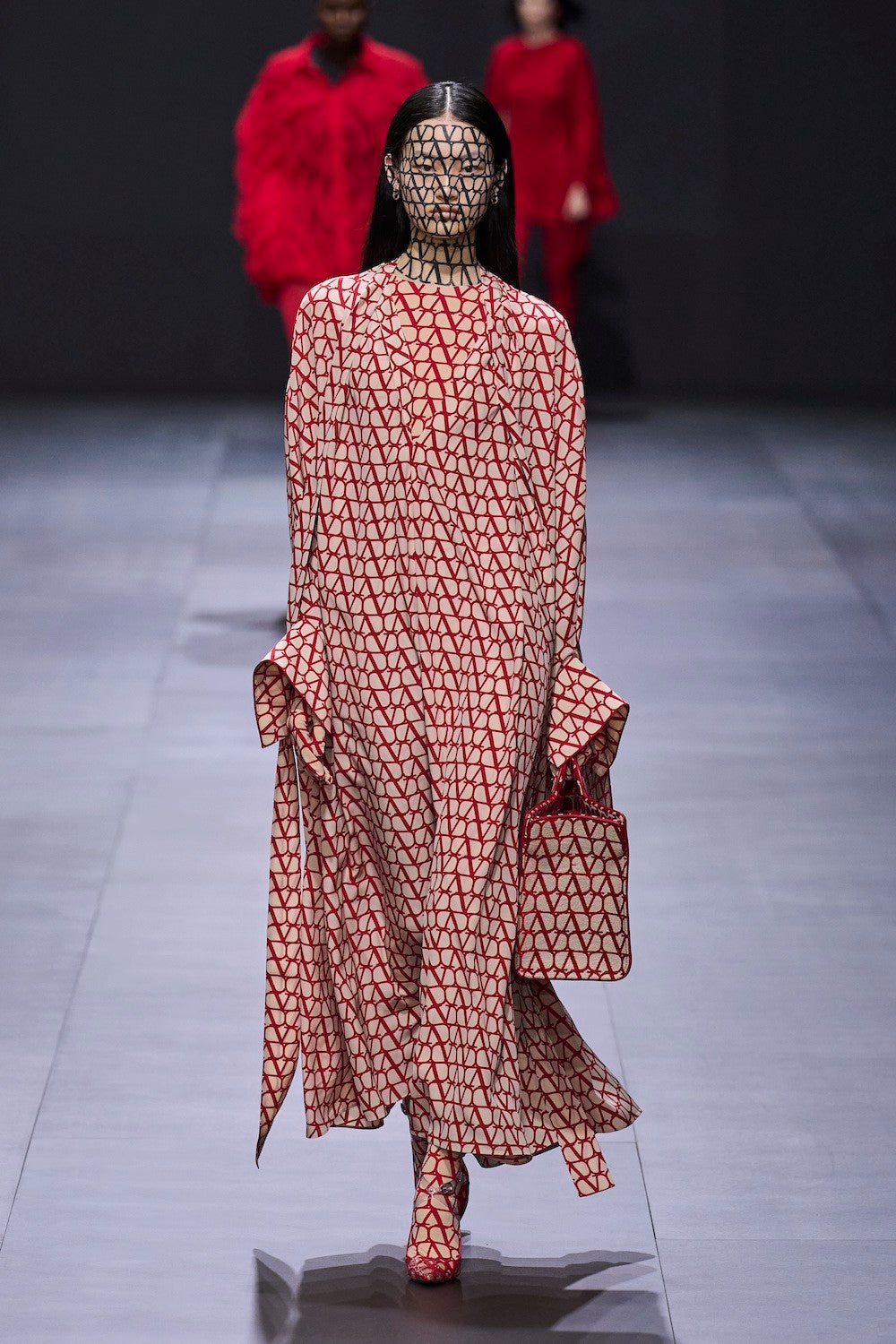 VALENTINO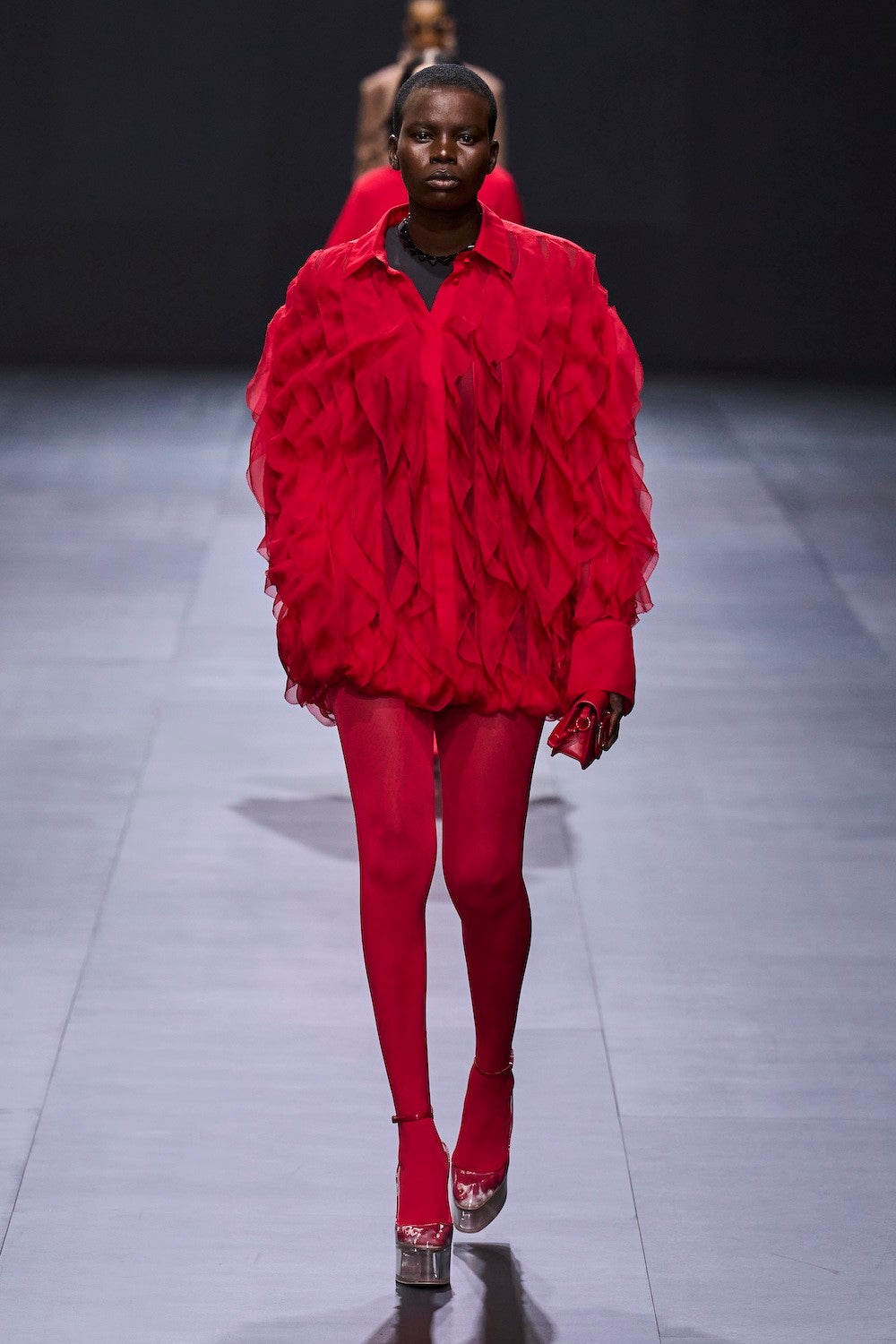 LAUNCHMETRICS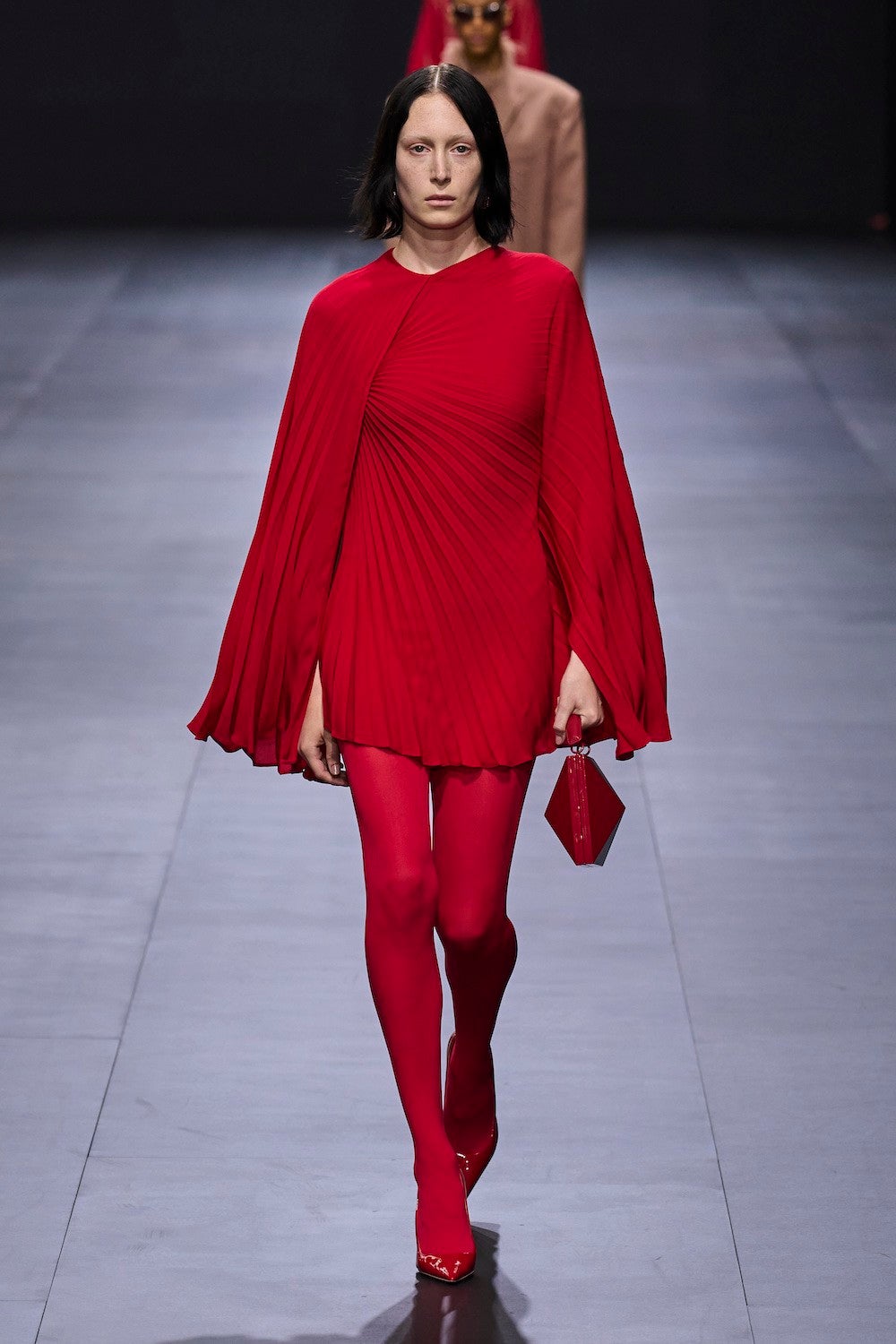 VALENTINO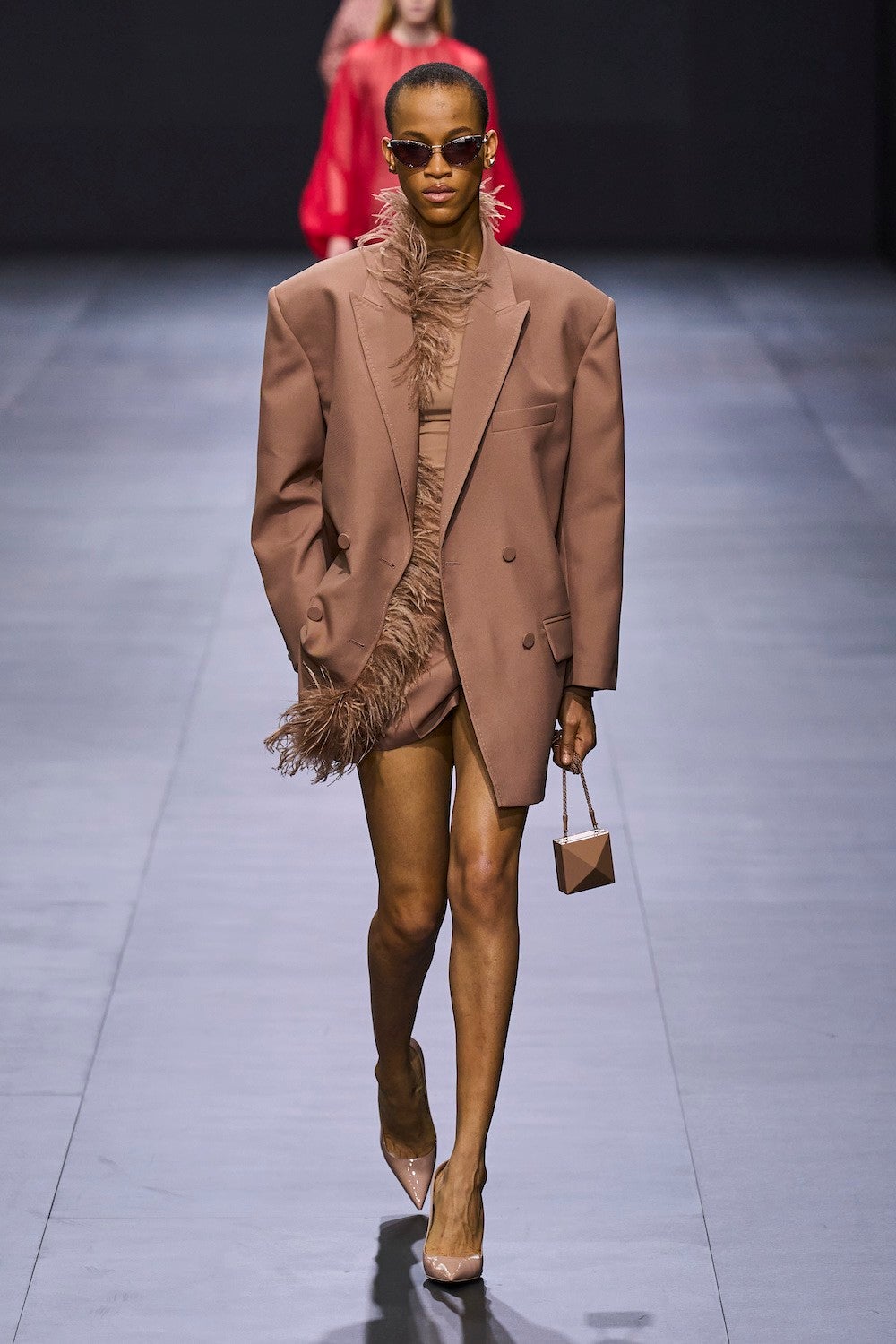 LAUNCHMETRICS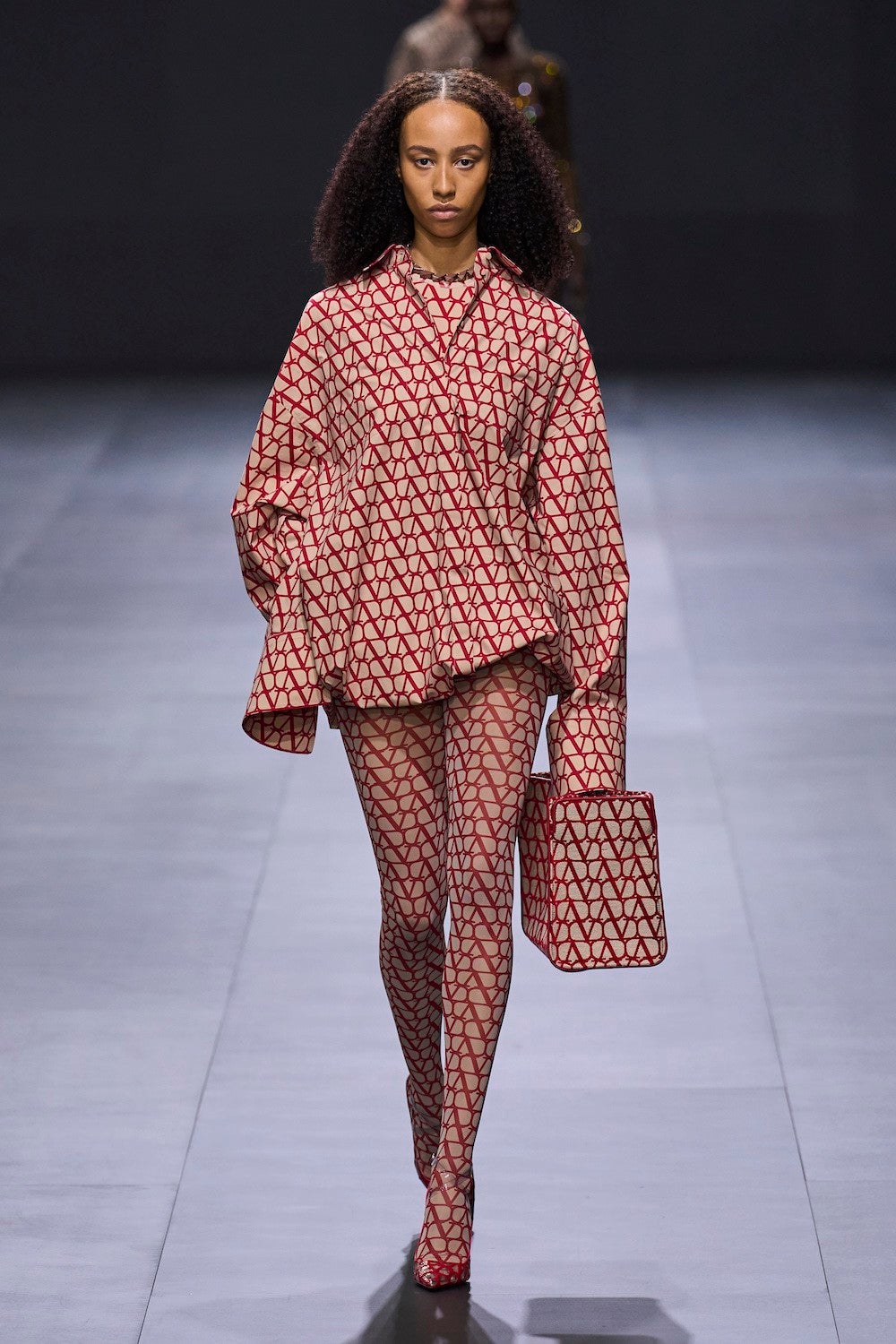 VALENTINO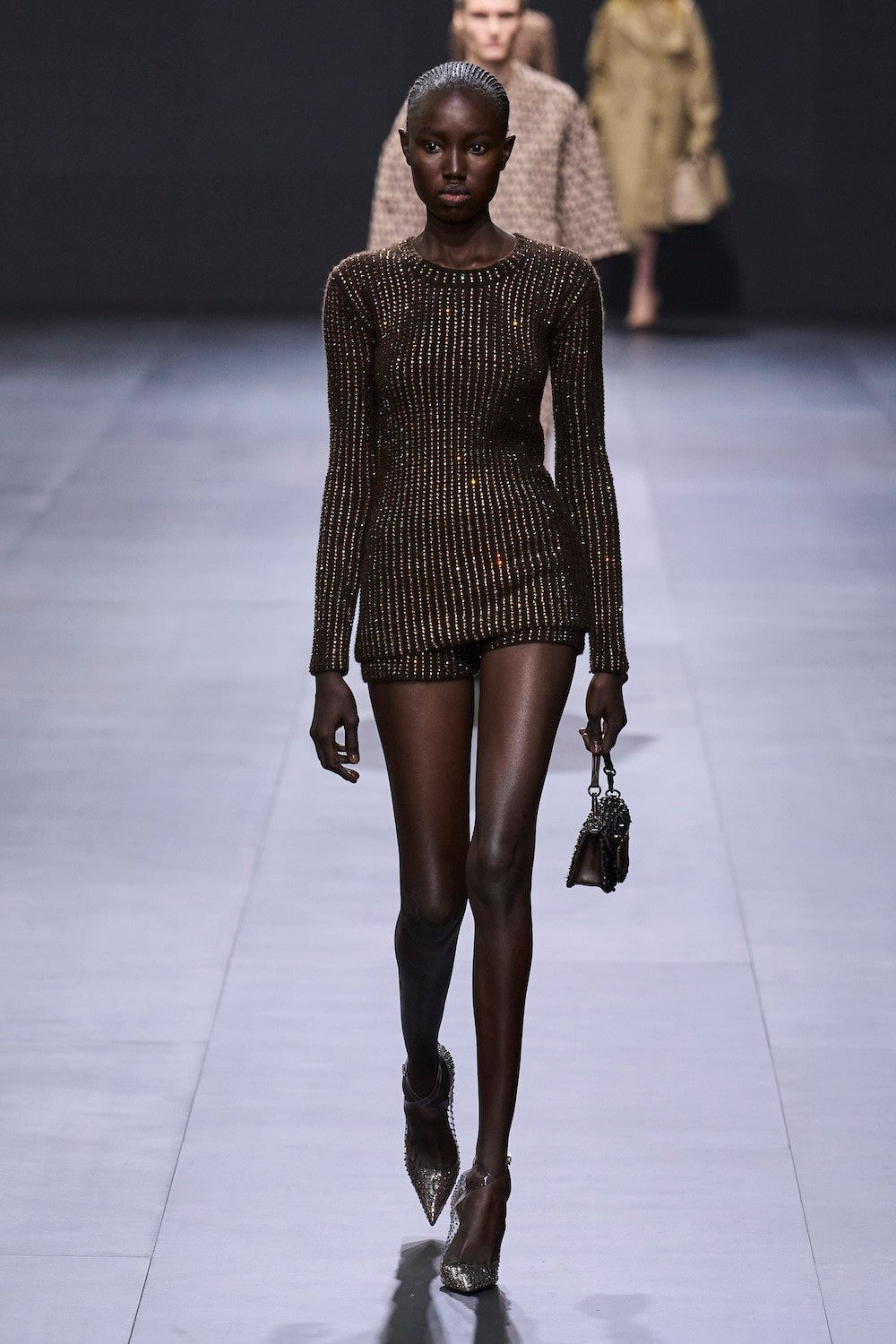 LAUNCHMETRICS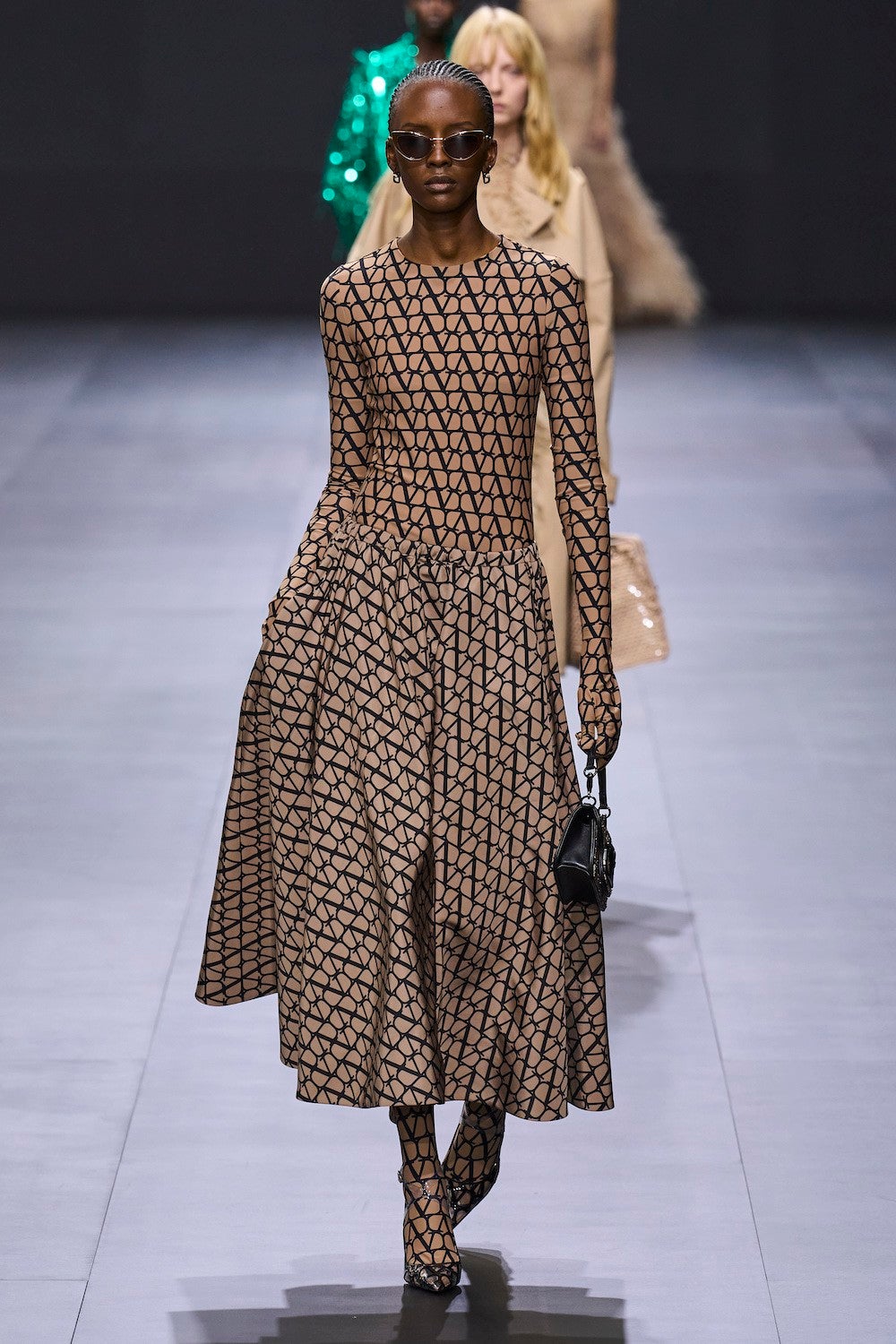 VALENTINO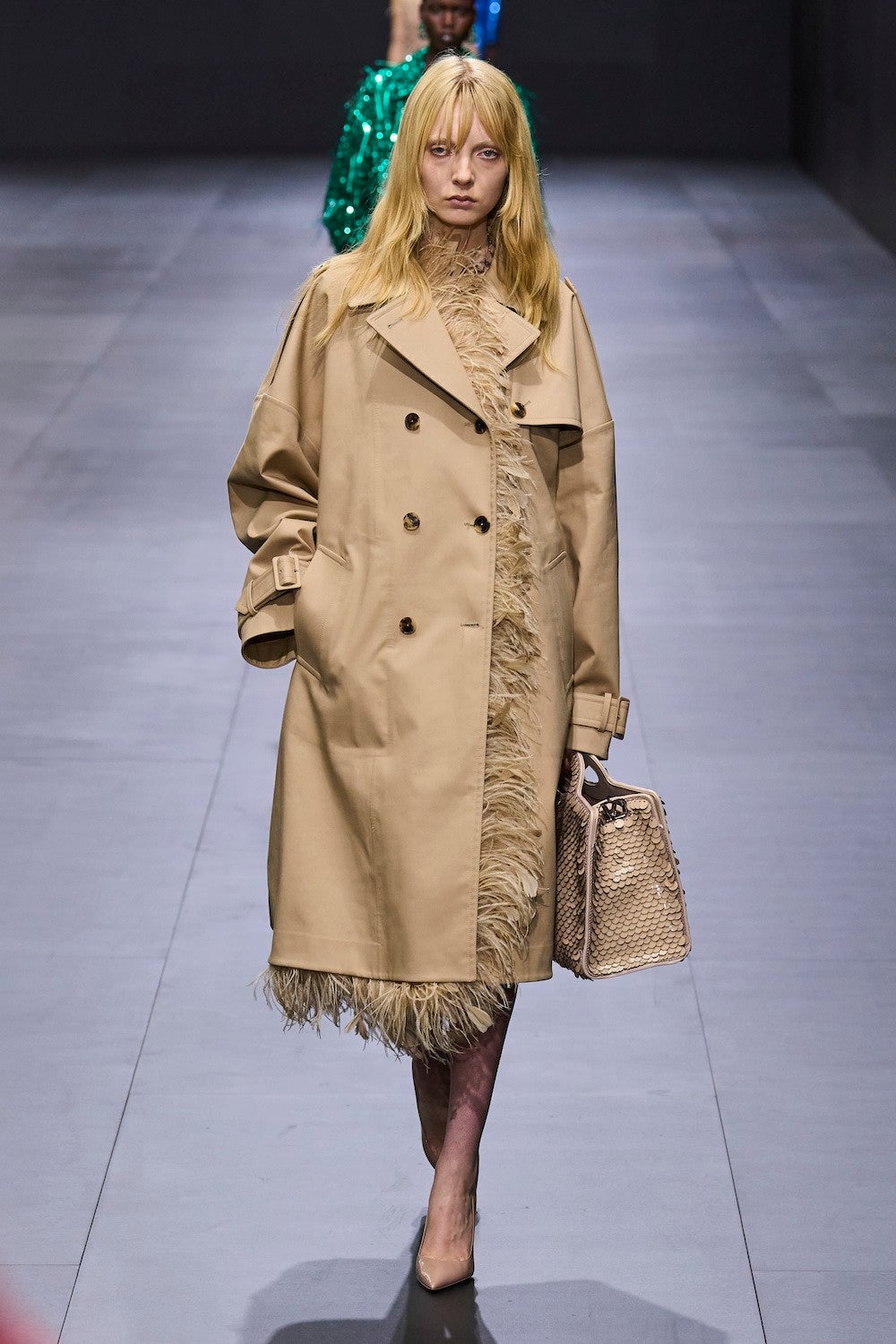 LAUNCHMETRICS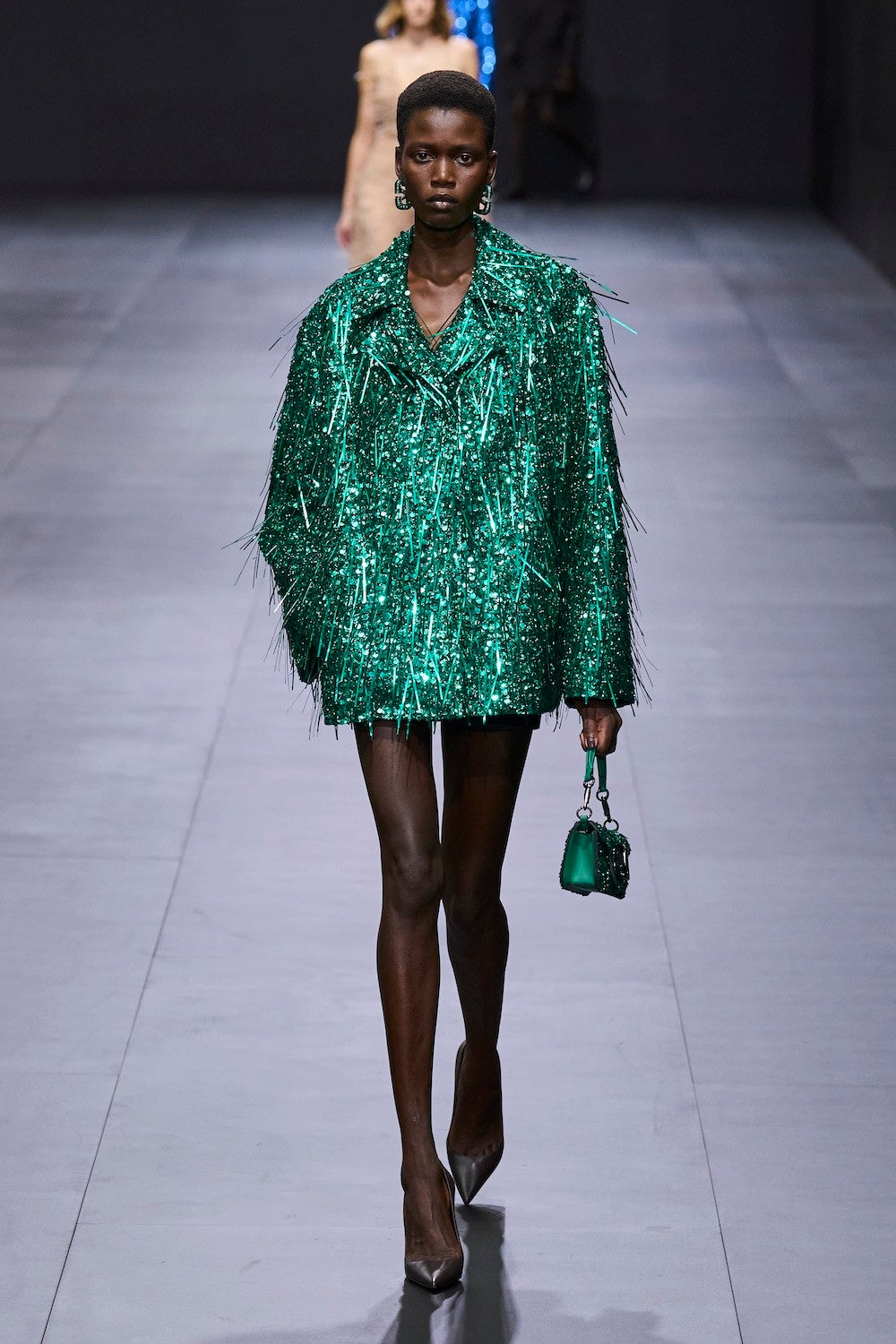 VALENTINO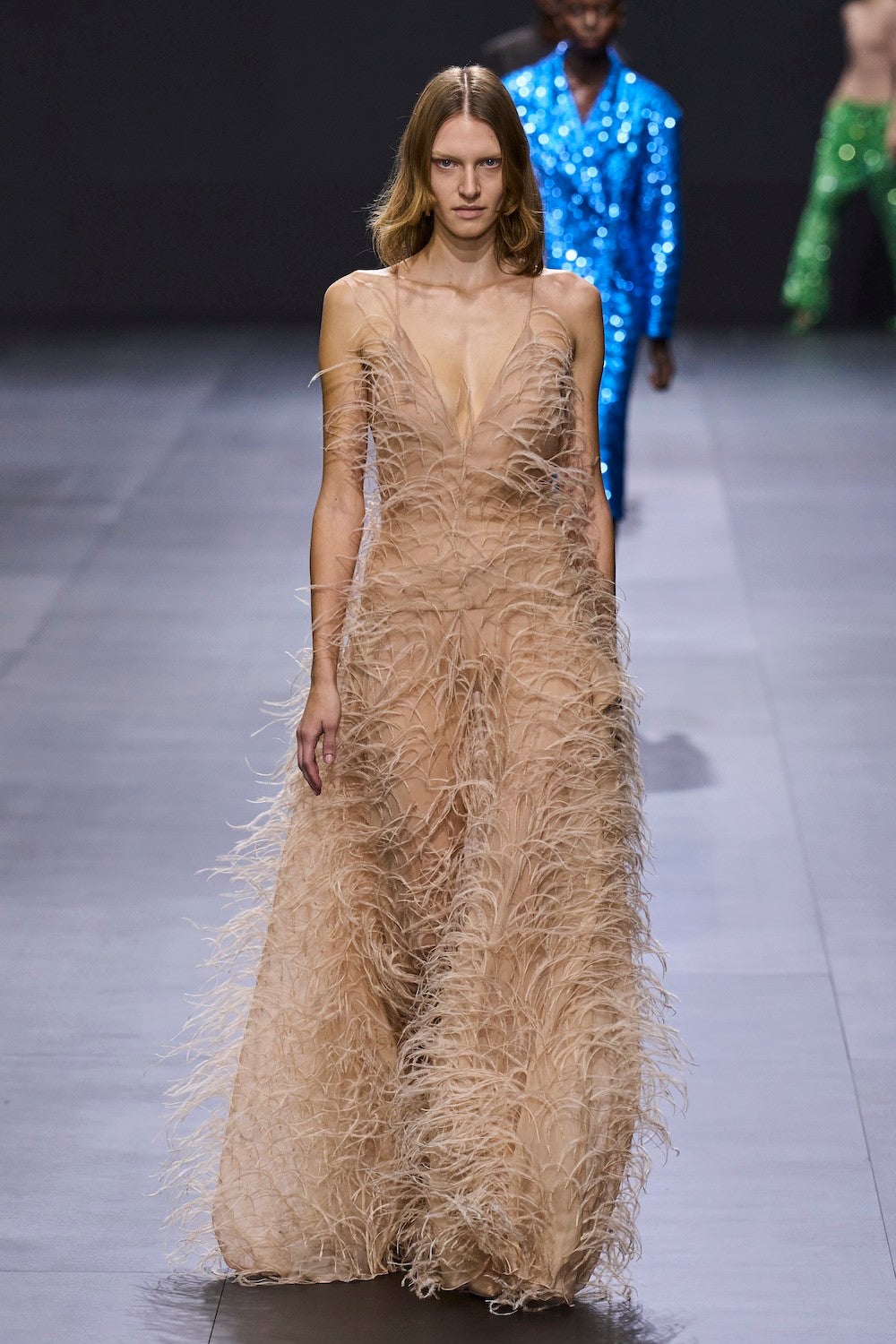 LAUNCHMETRICS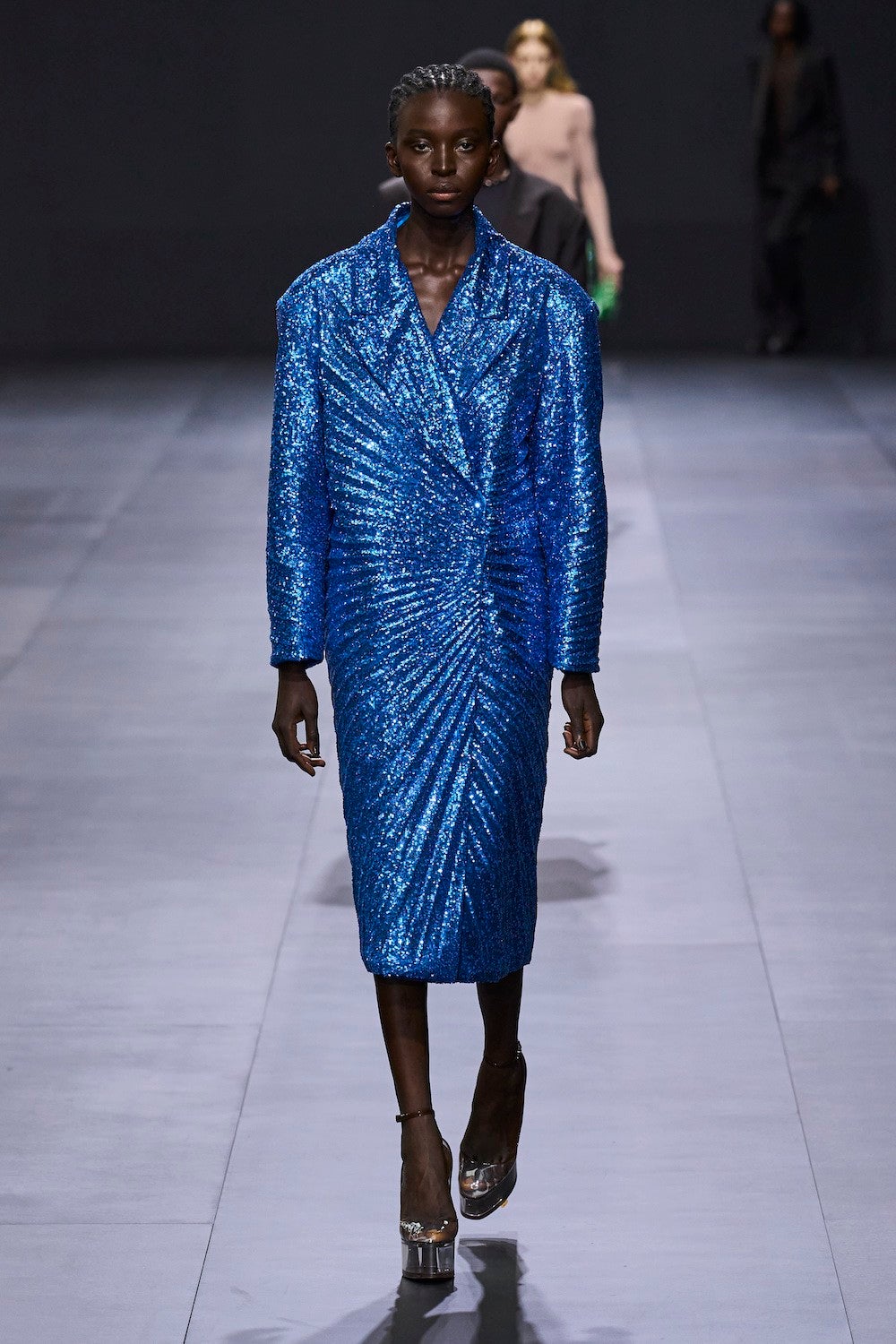 VALENTINO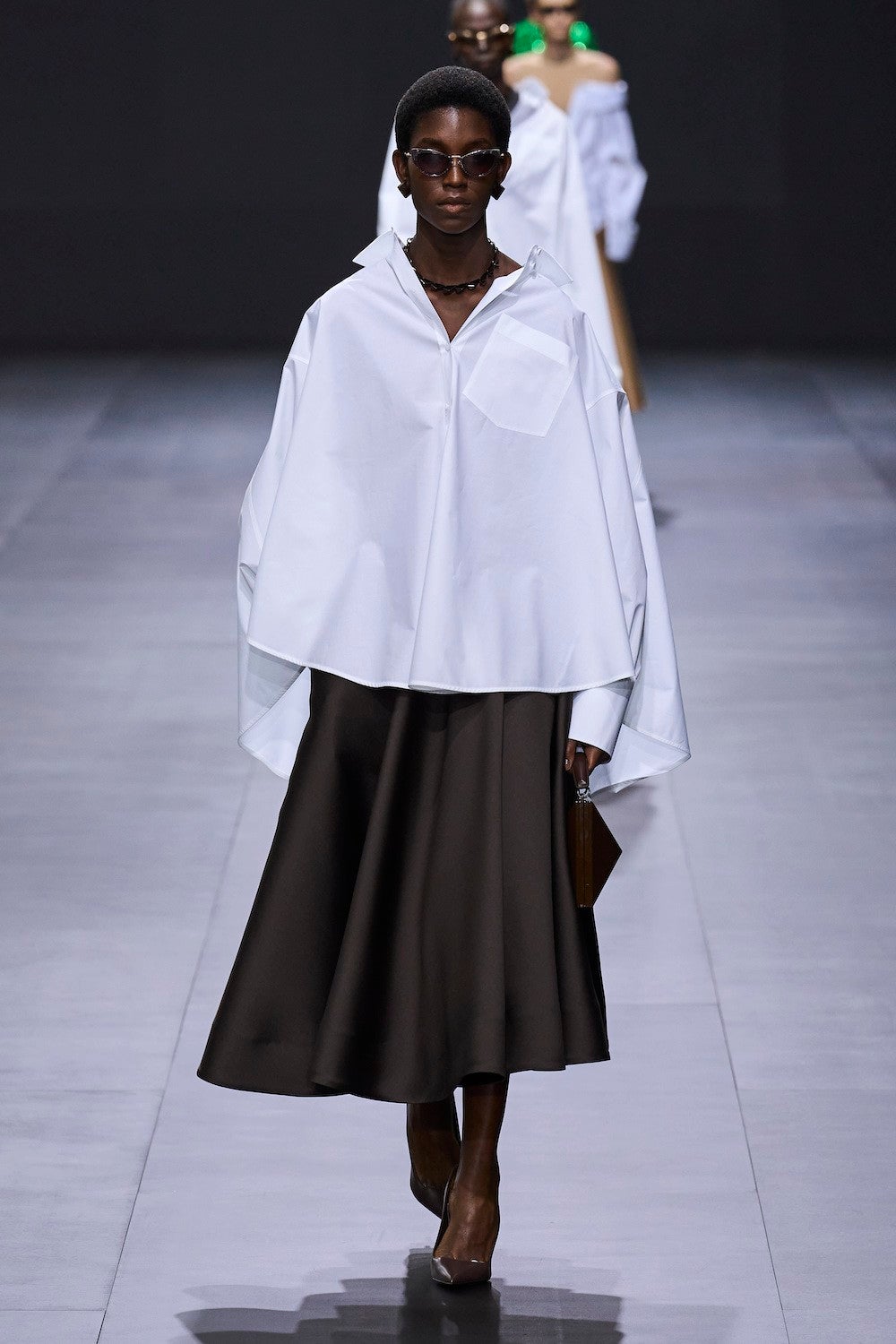 LAUNCHMETRICS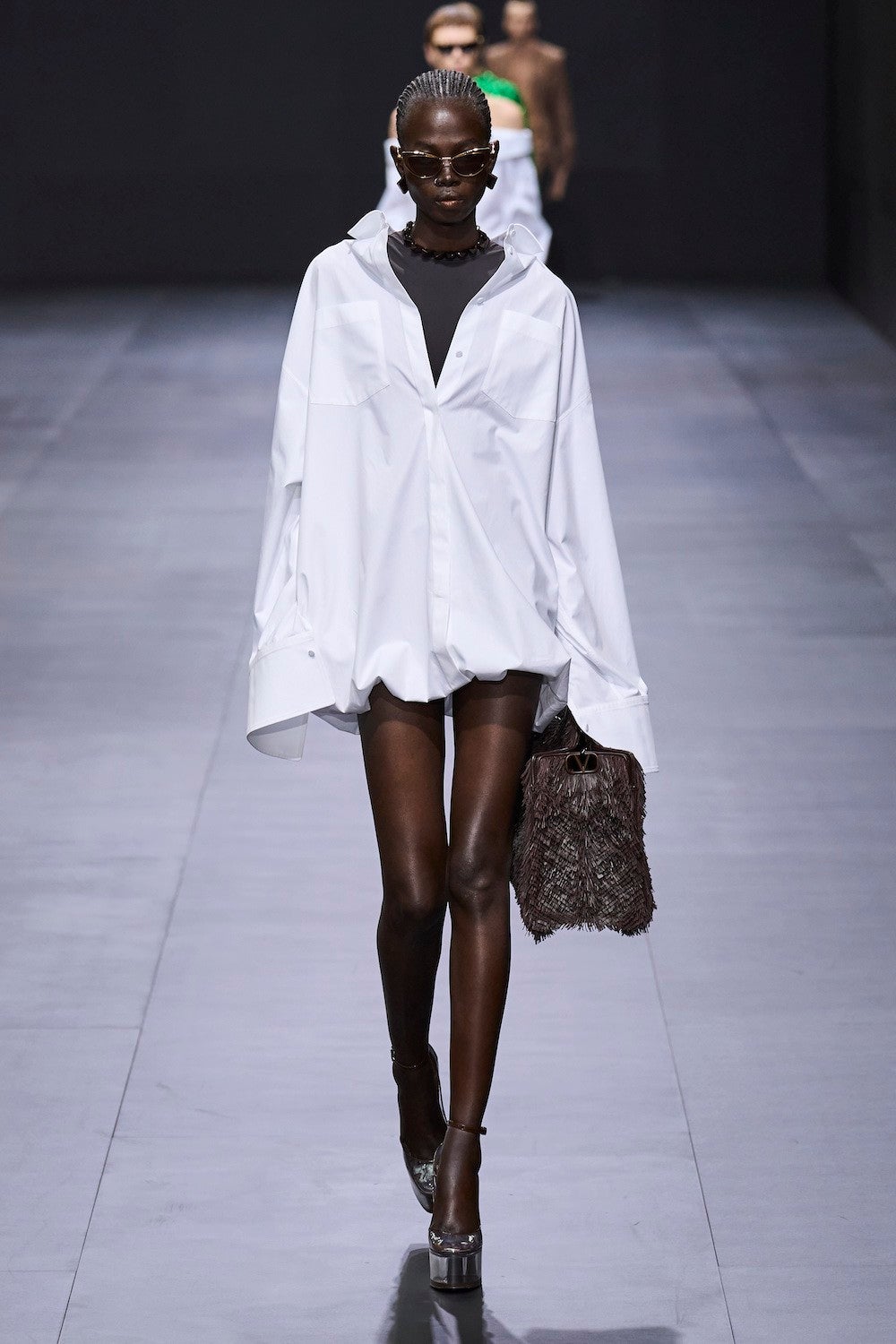 VALENTINO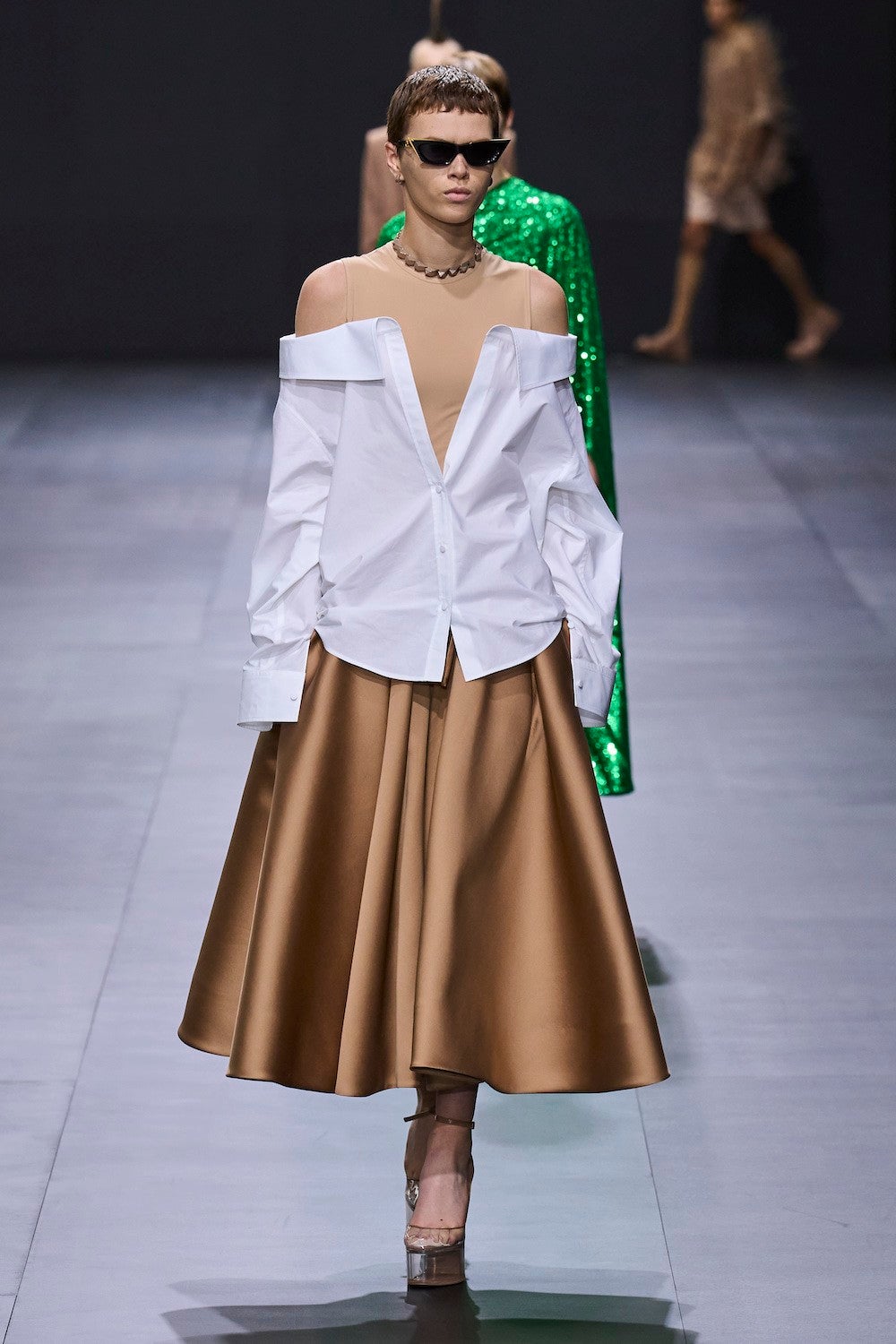 LAUNCHMETRICS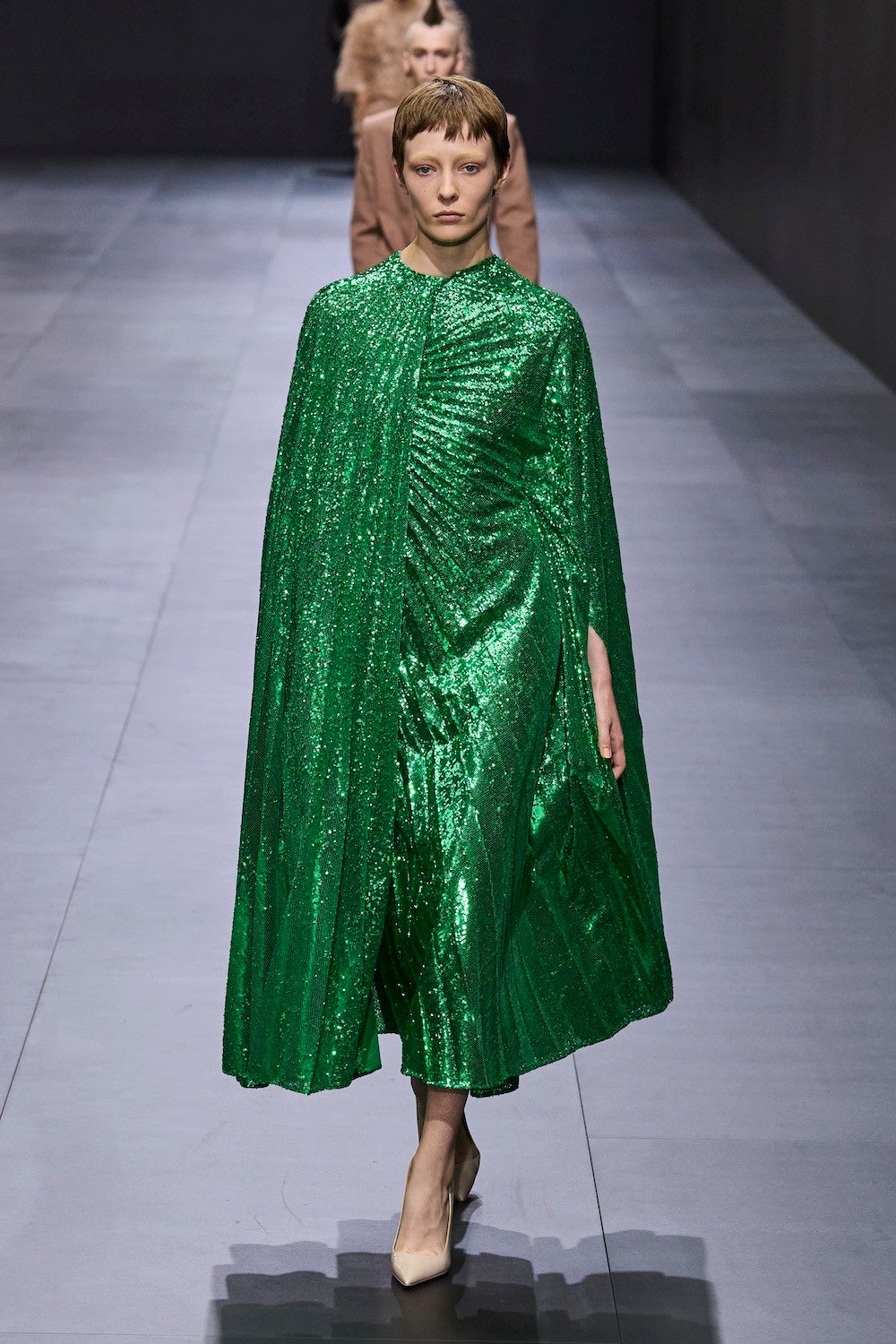 VALENTINO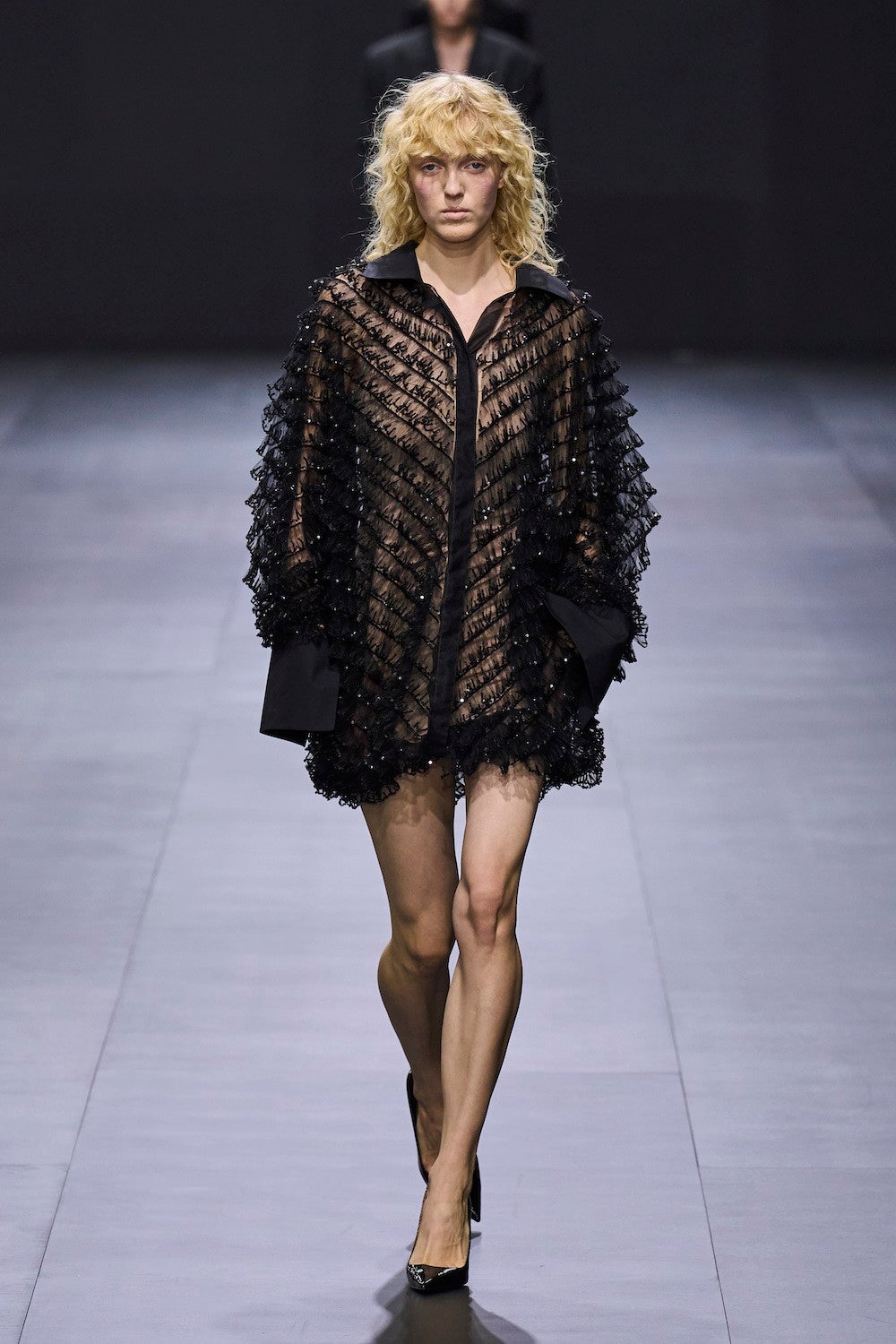 LAUNCHMETRICS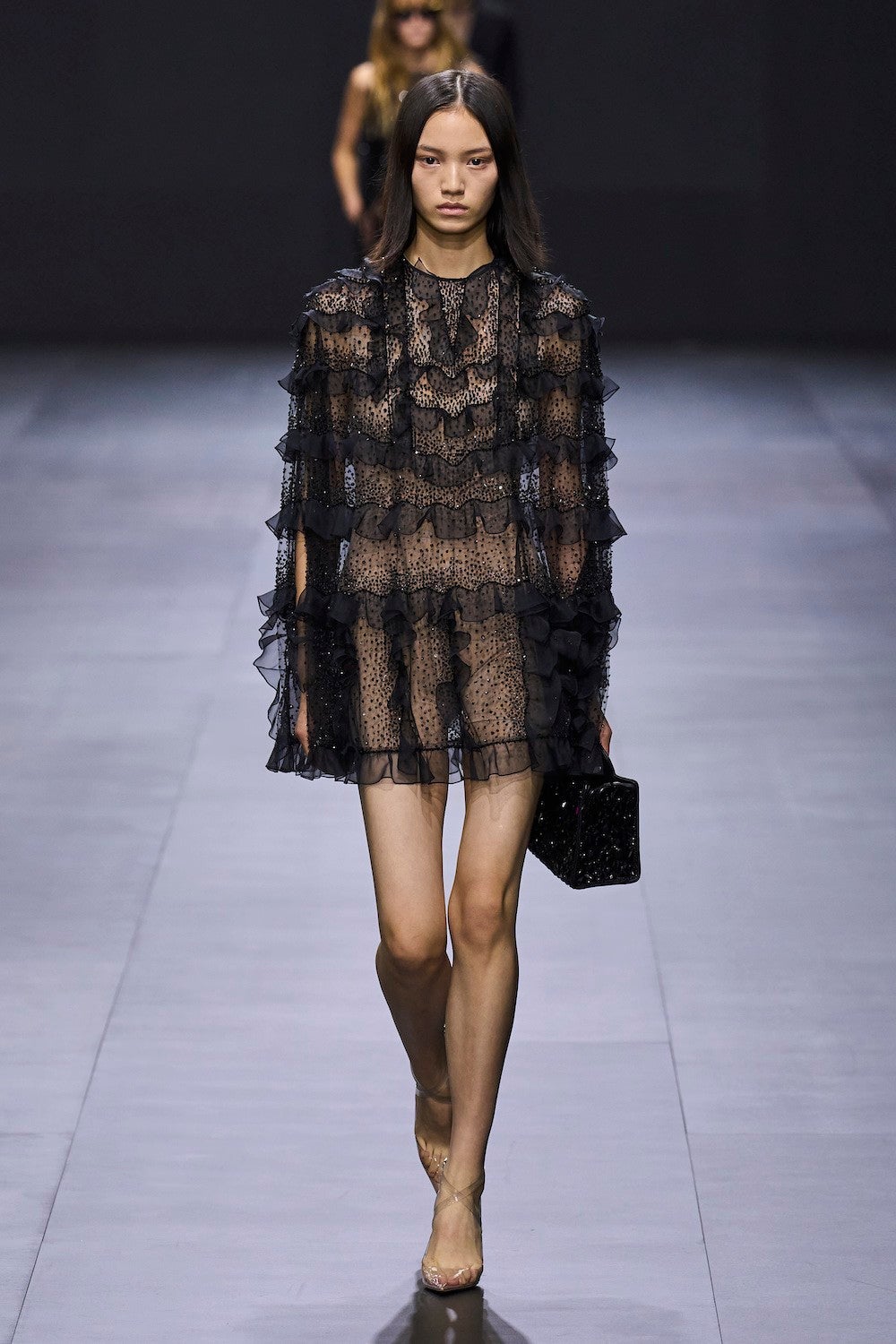 VALENTINO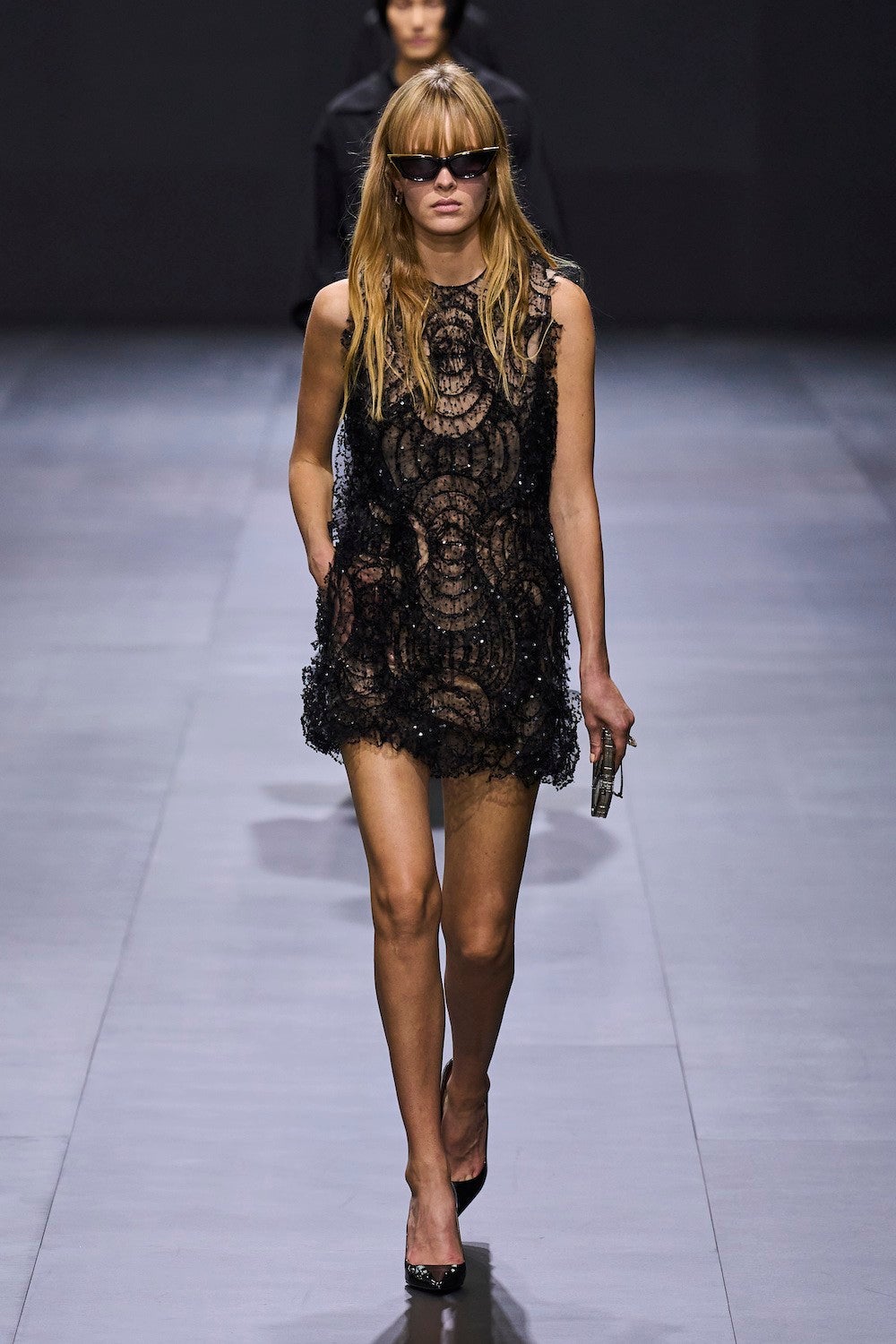 LAUNCHMETRICS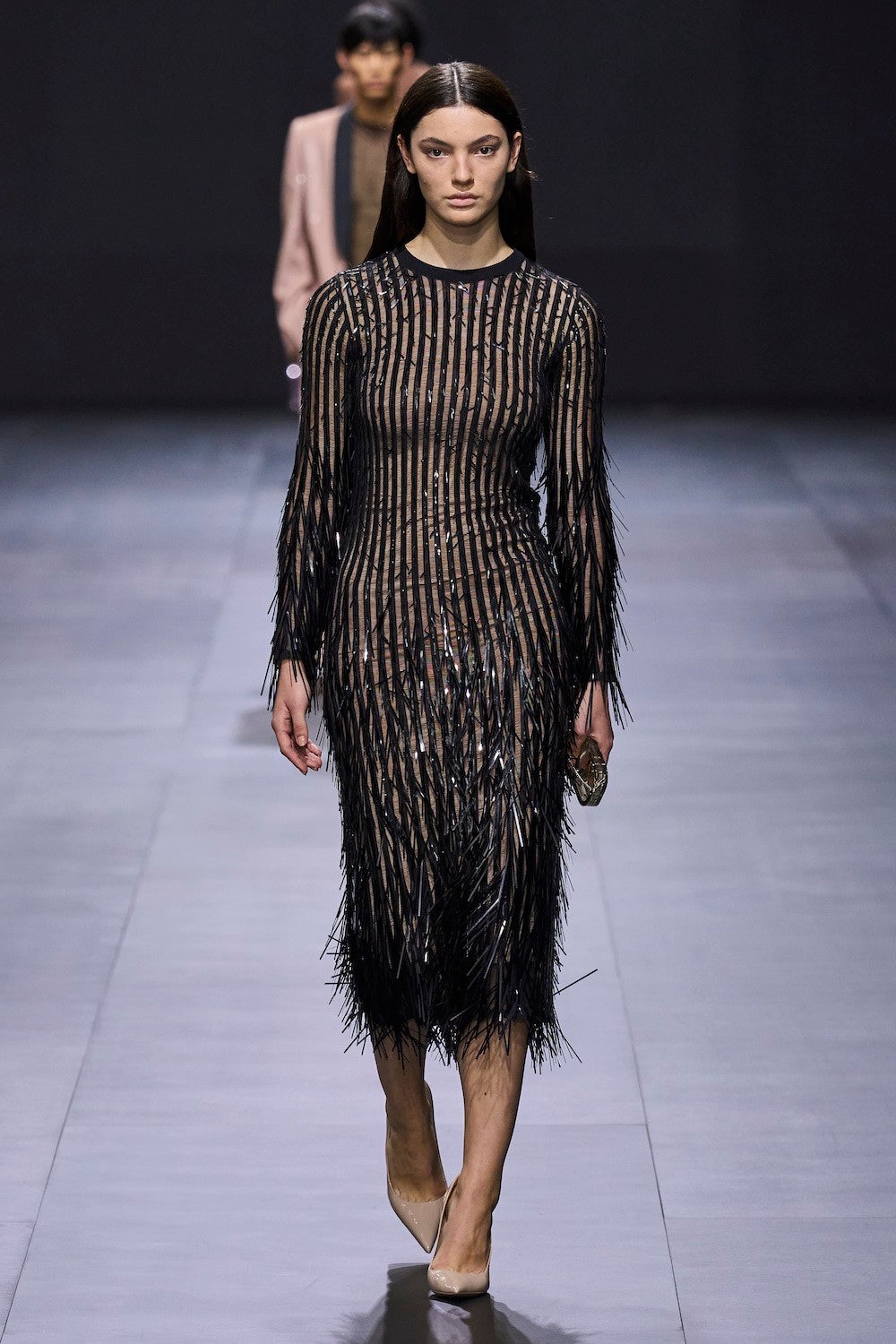 VALENTINO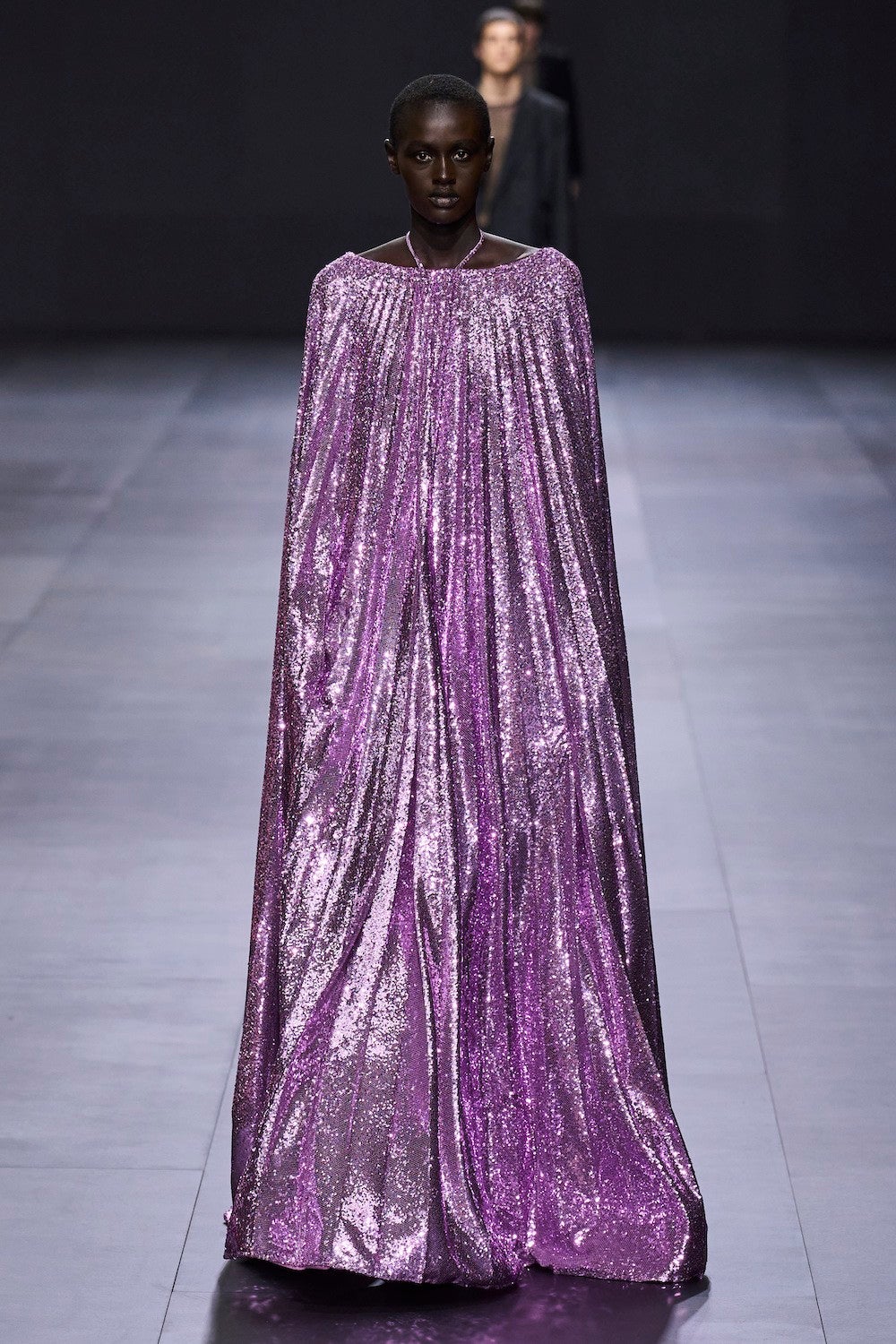 LAUNCHMETRICS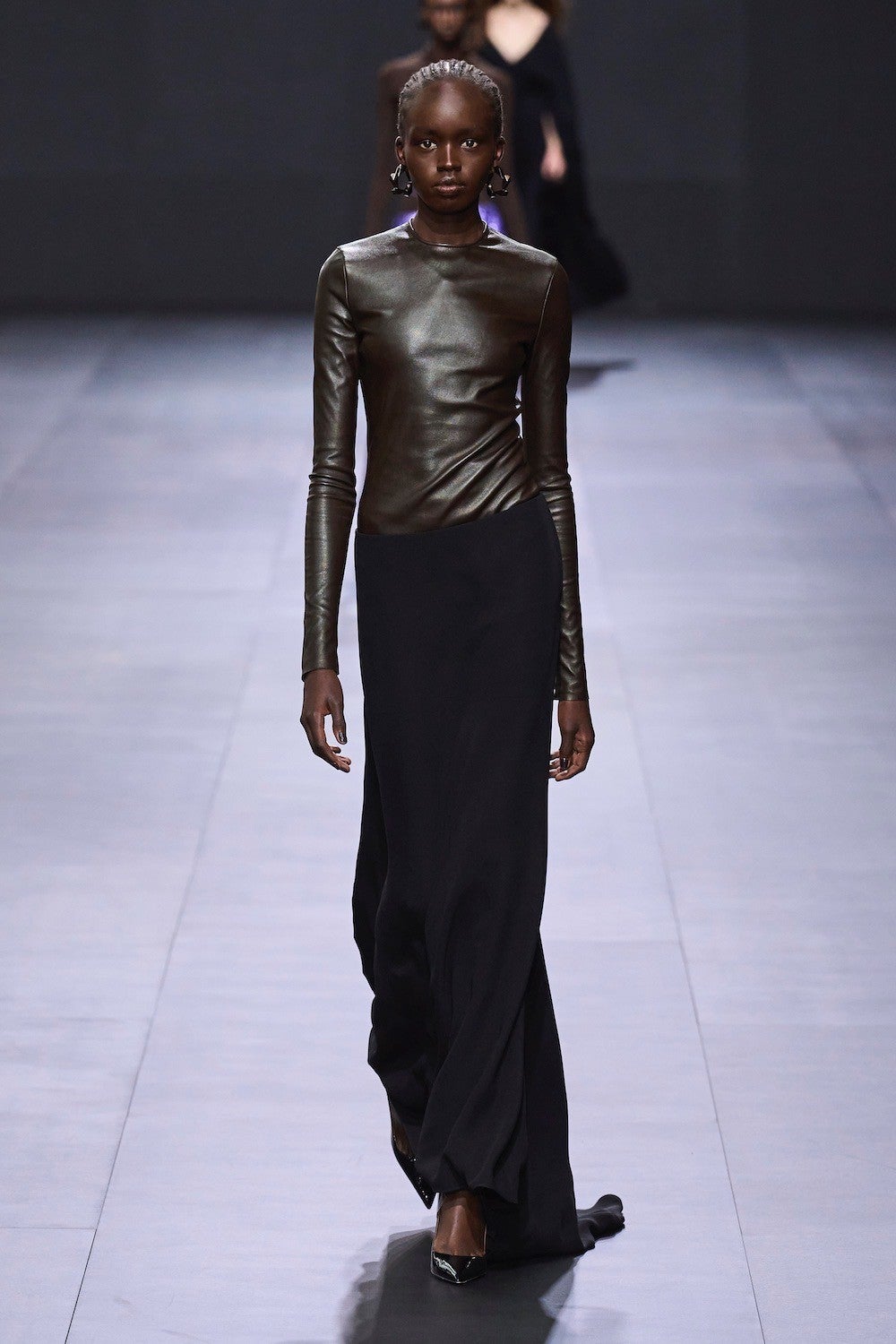 LAUNCHMETRICS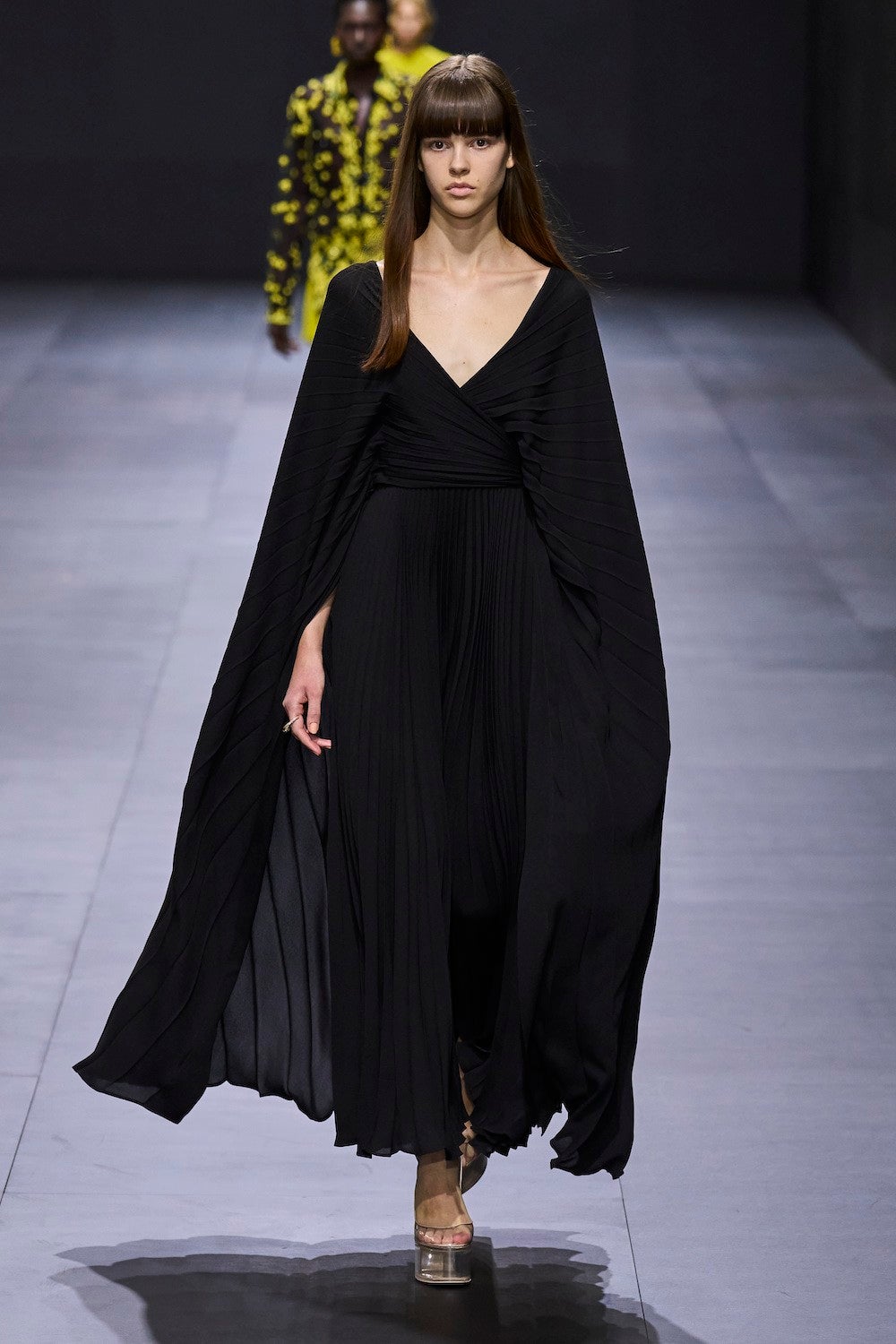 LAUNCHMETRICS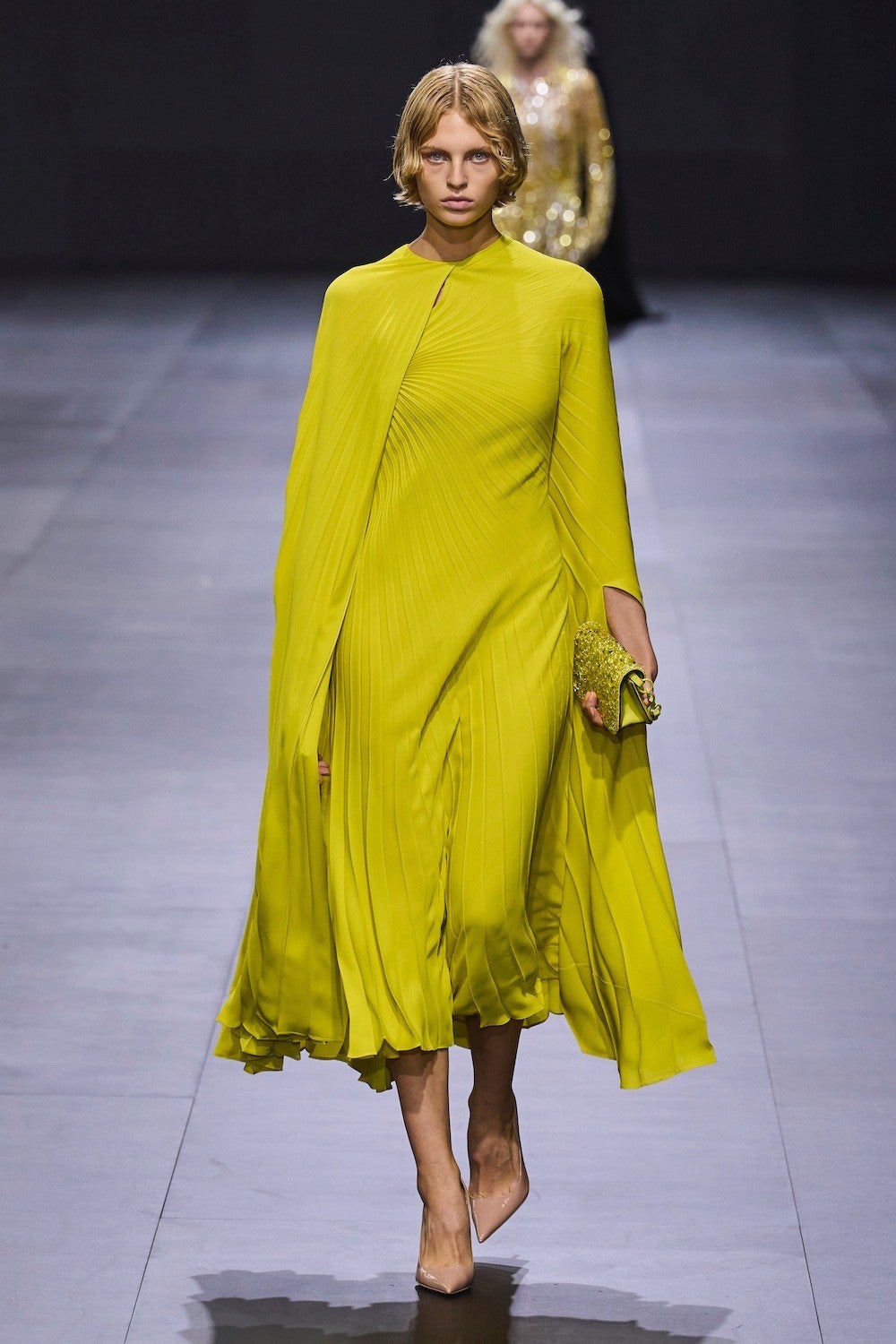 VALENTINO
LAUNCHMETRICS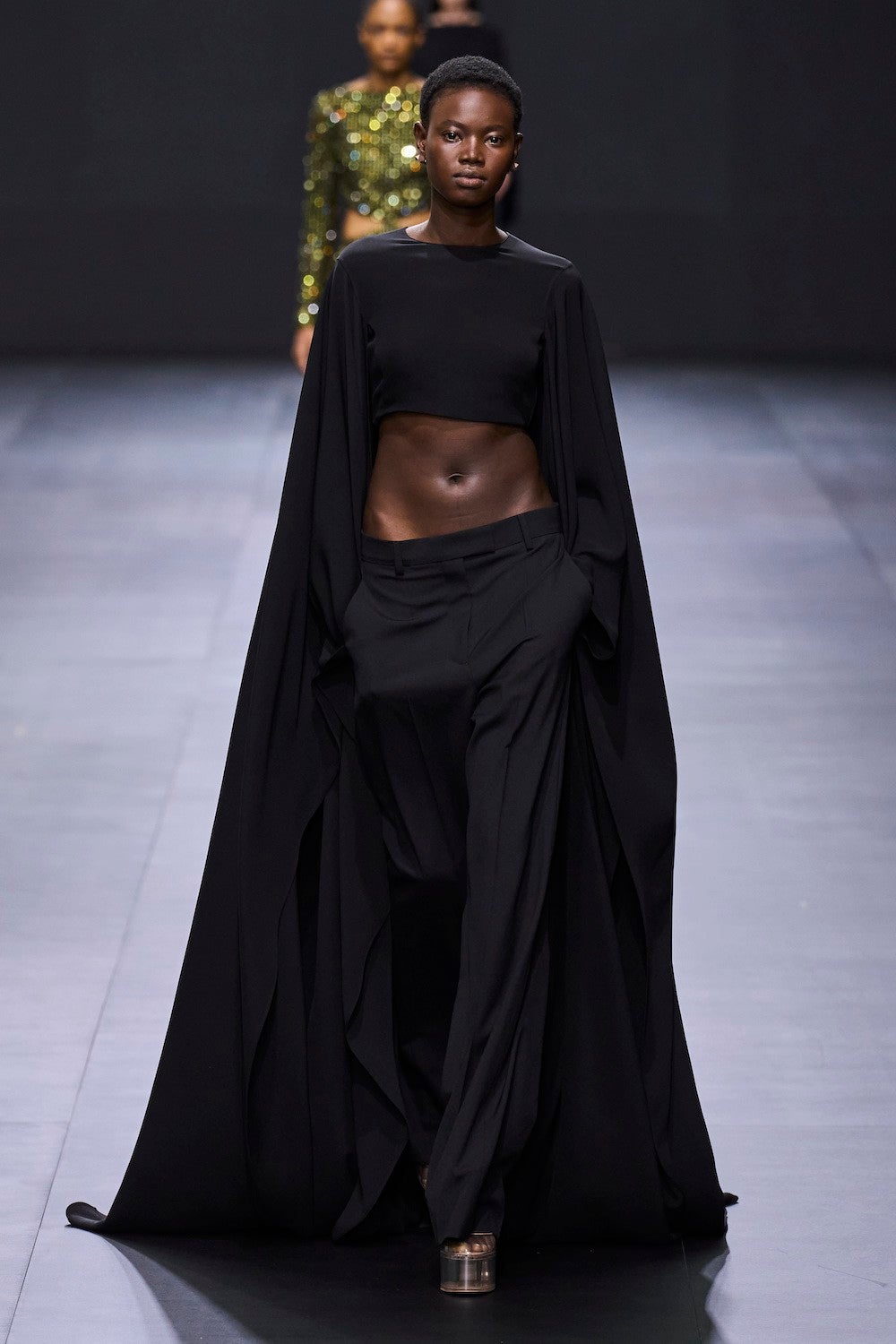 VALENTINO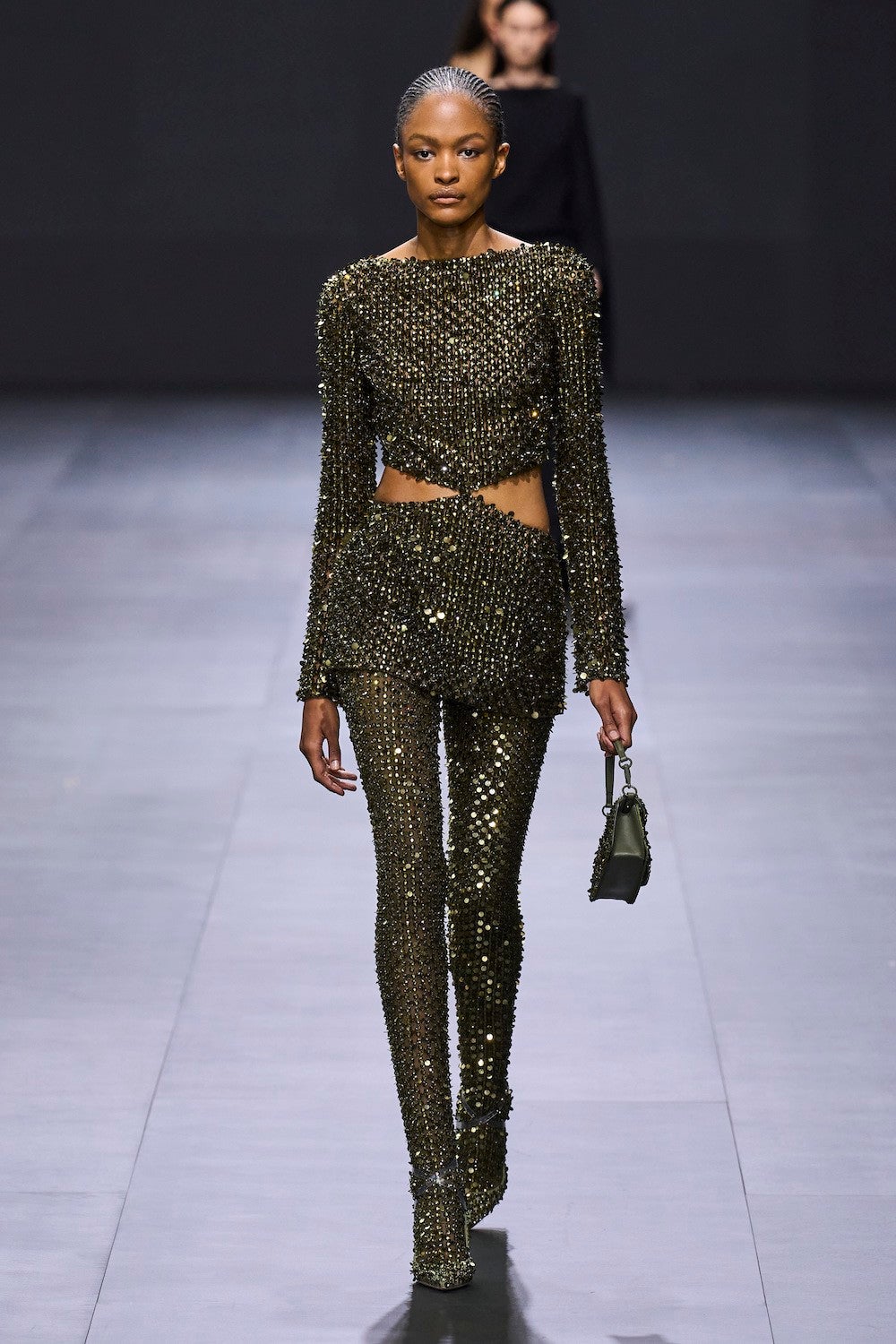 LAUNCHMETRICS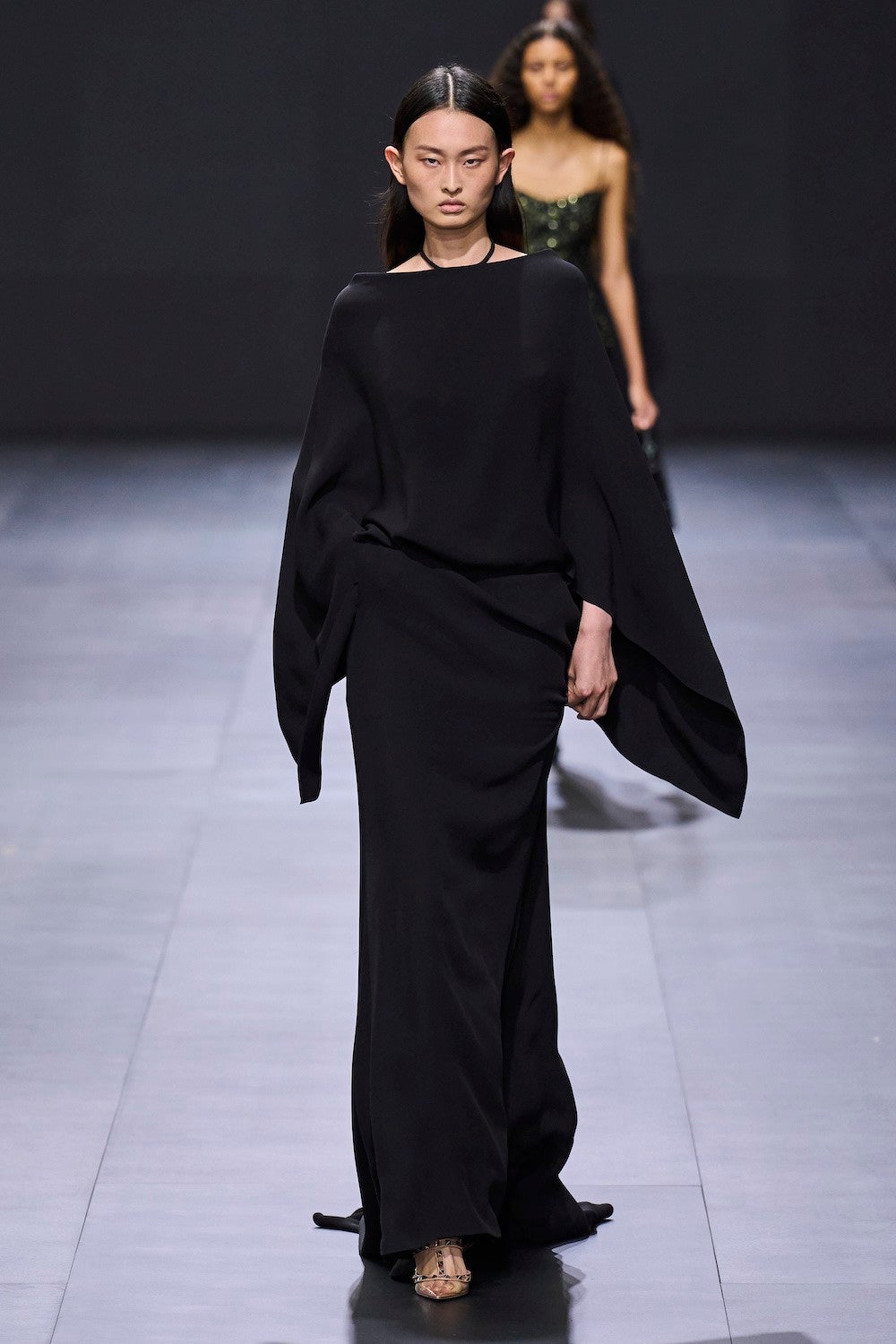 VALENTINO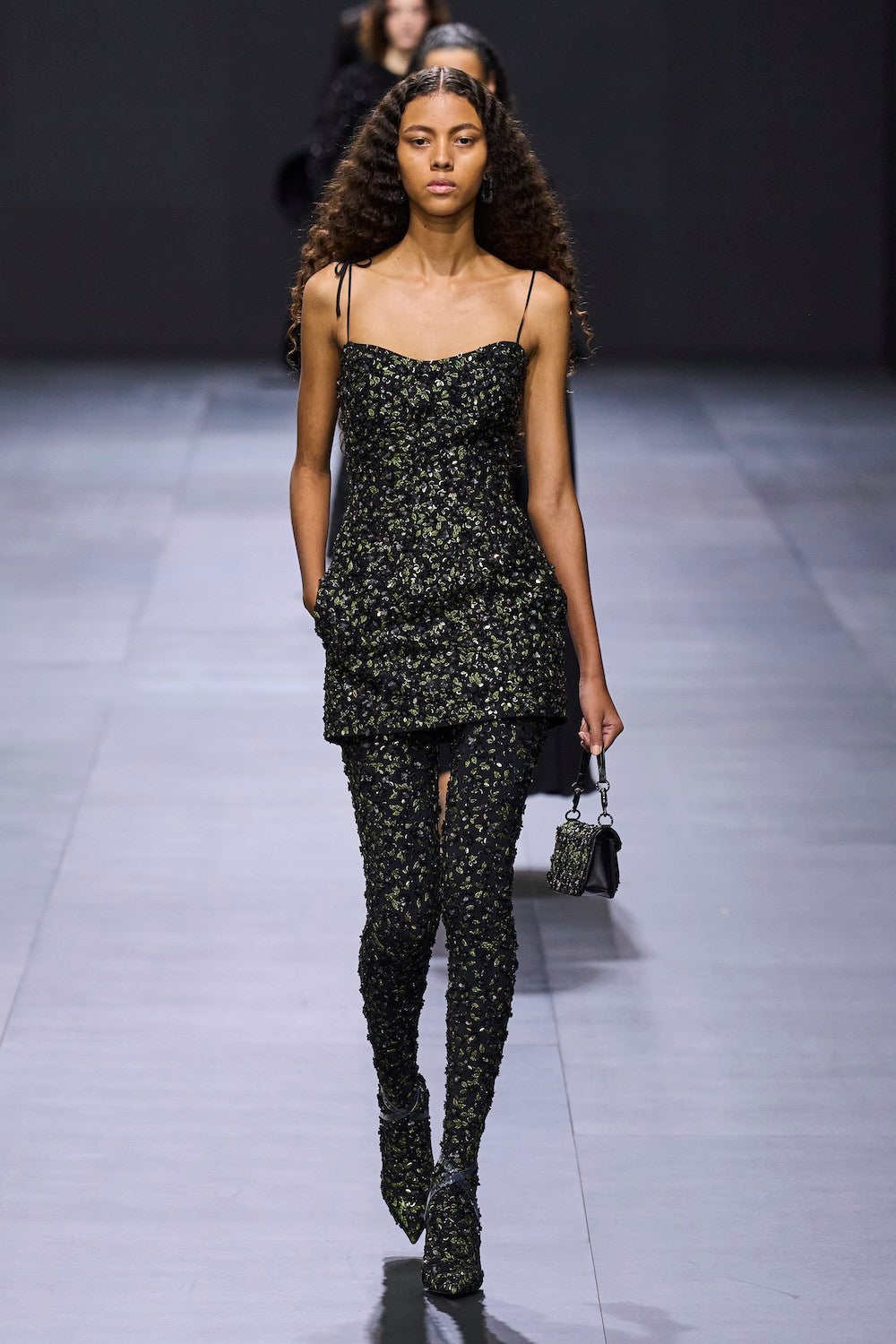 LAUNCHMETRICS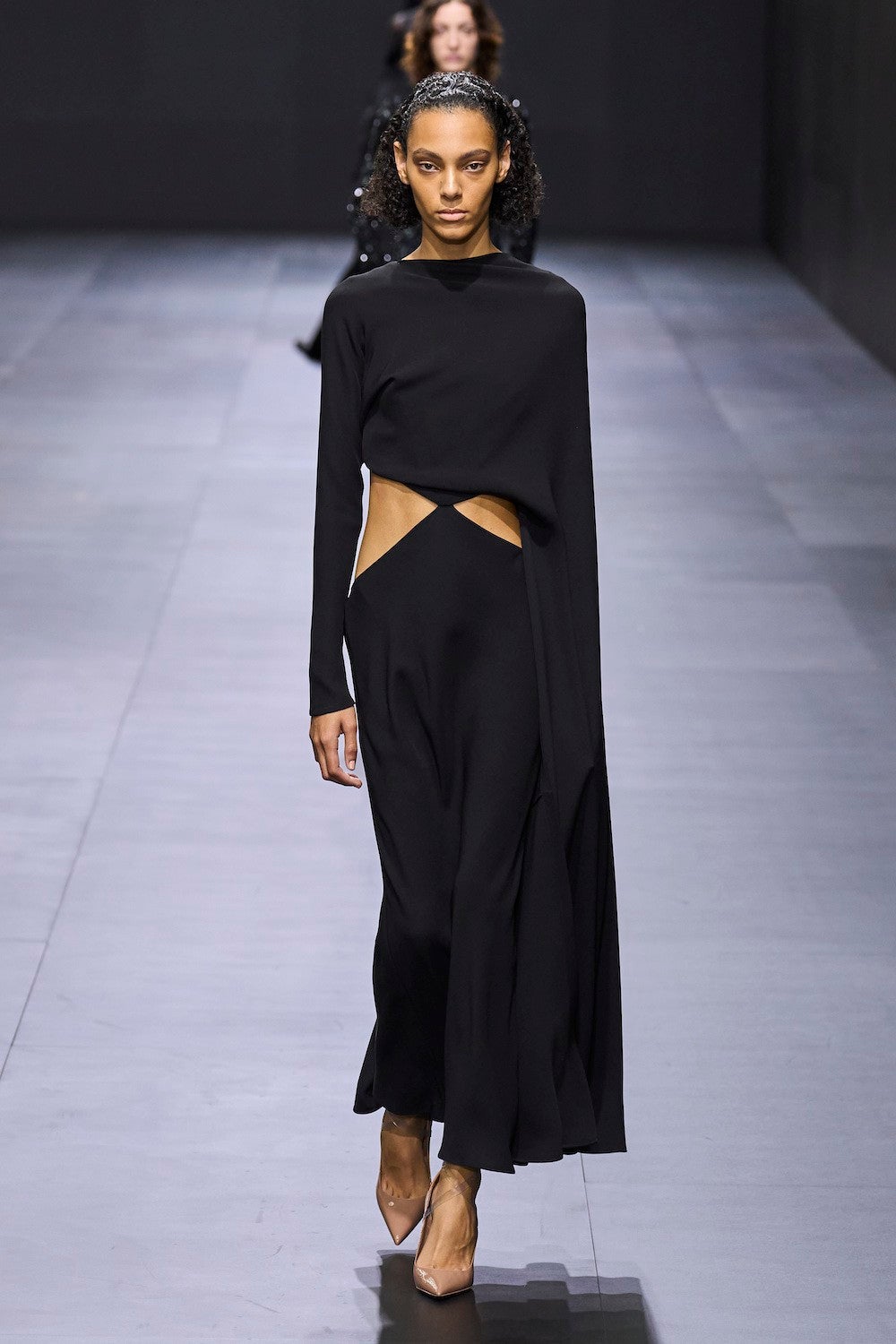 VALENTINO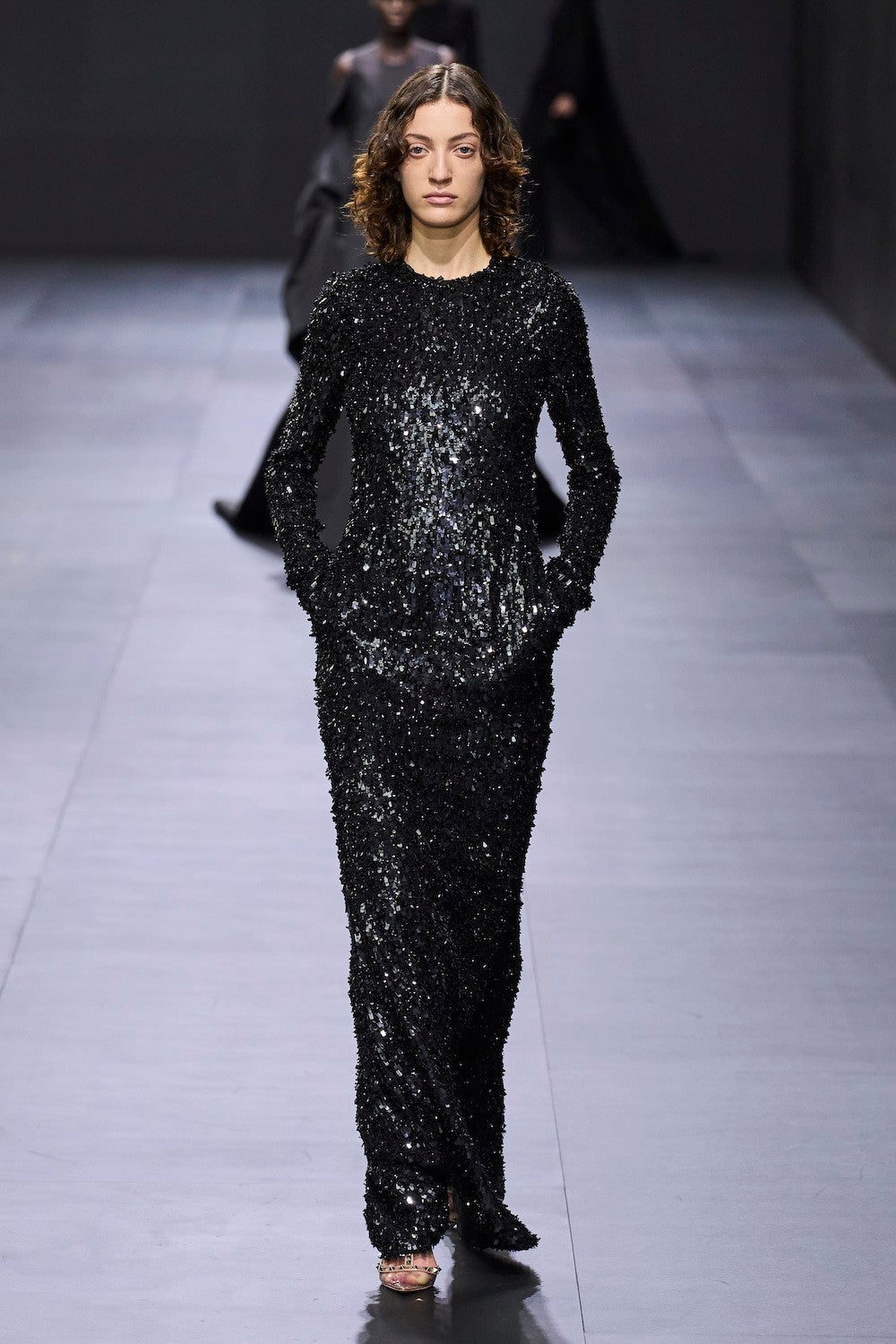 LAUNCHMETRICS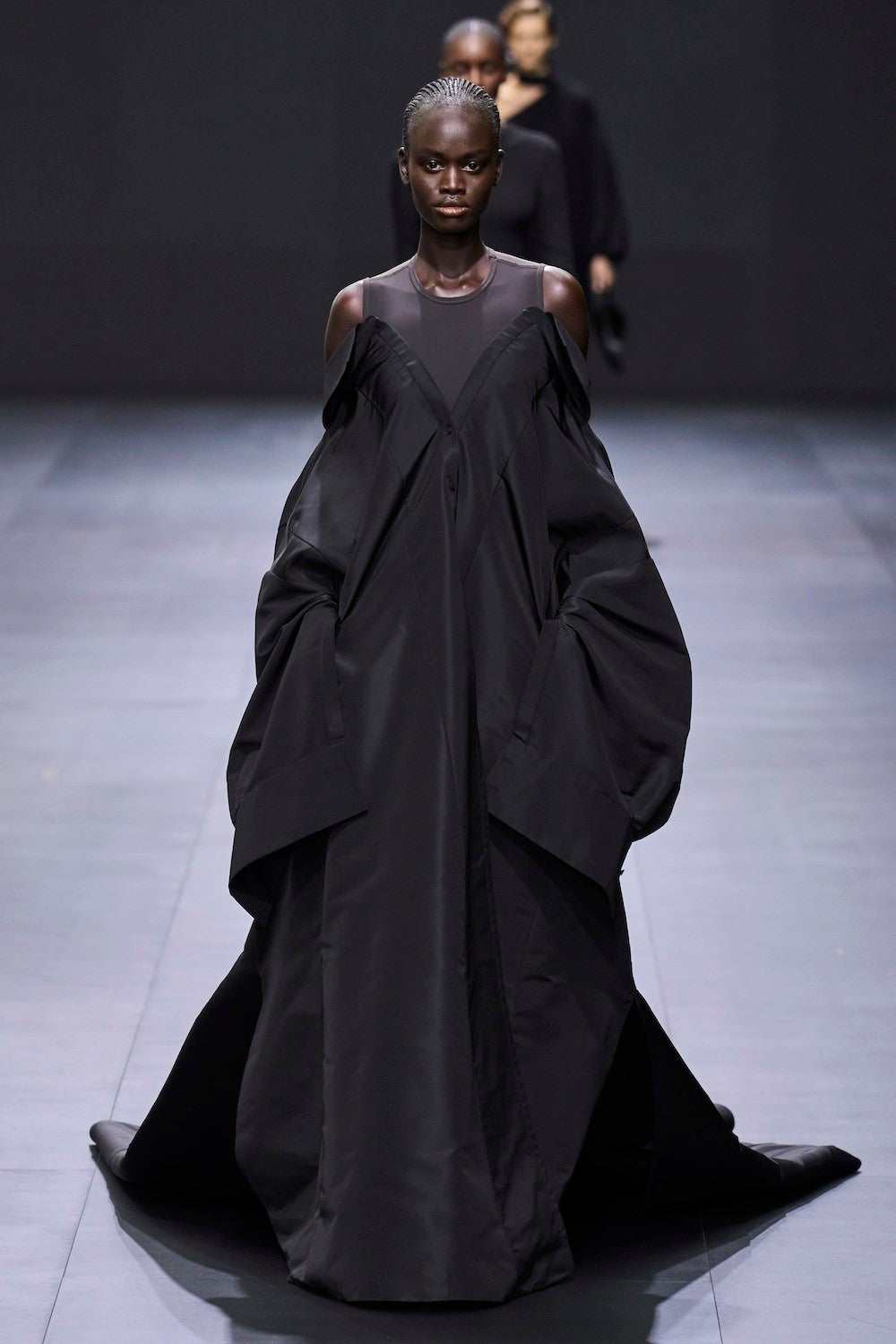 VALENTINO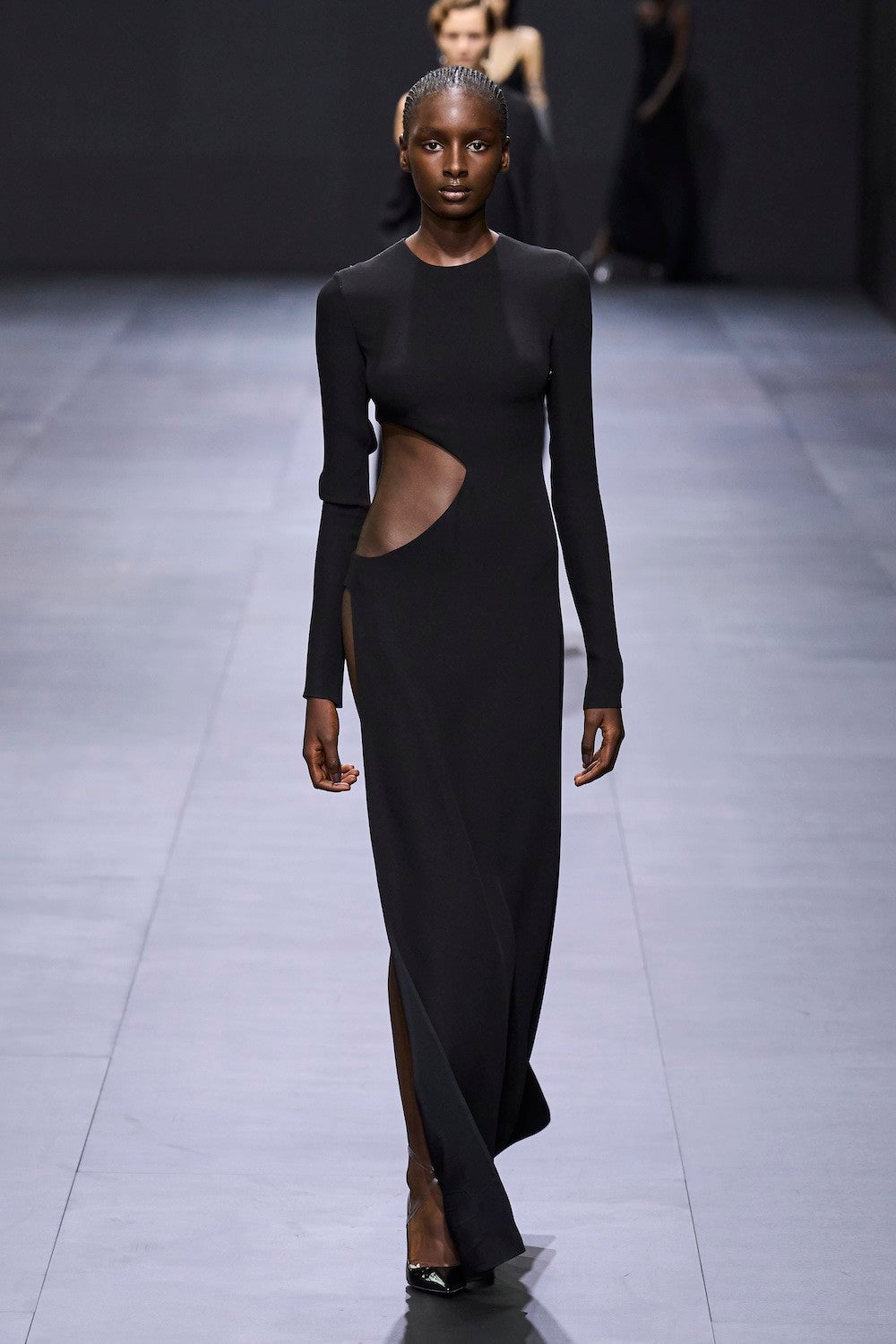 LAUNCHMETRICS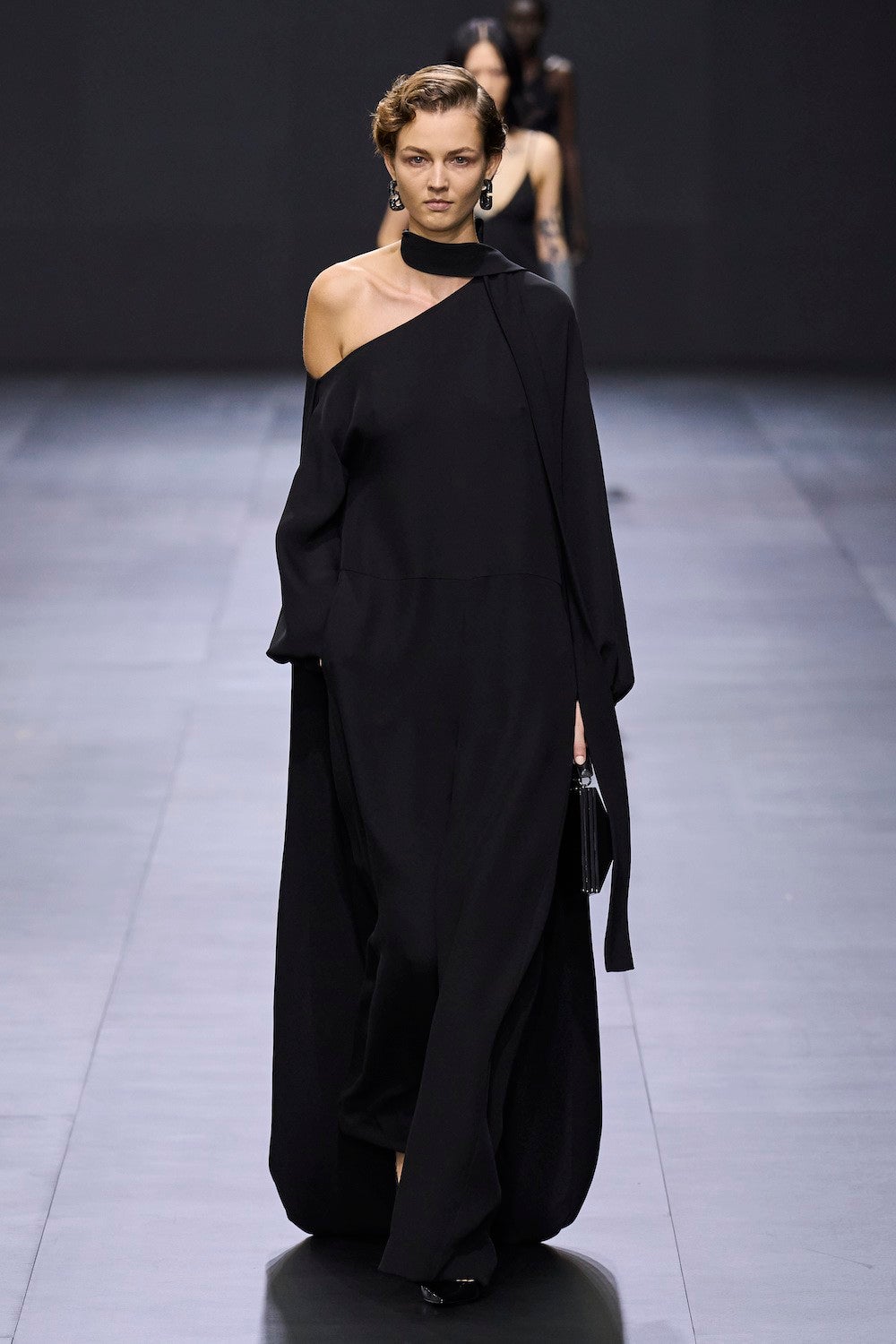 VALENTINO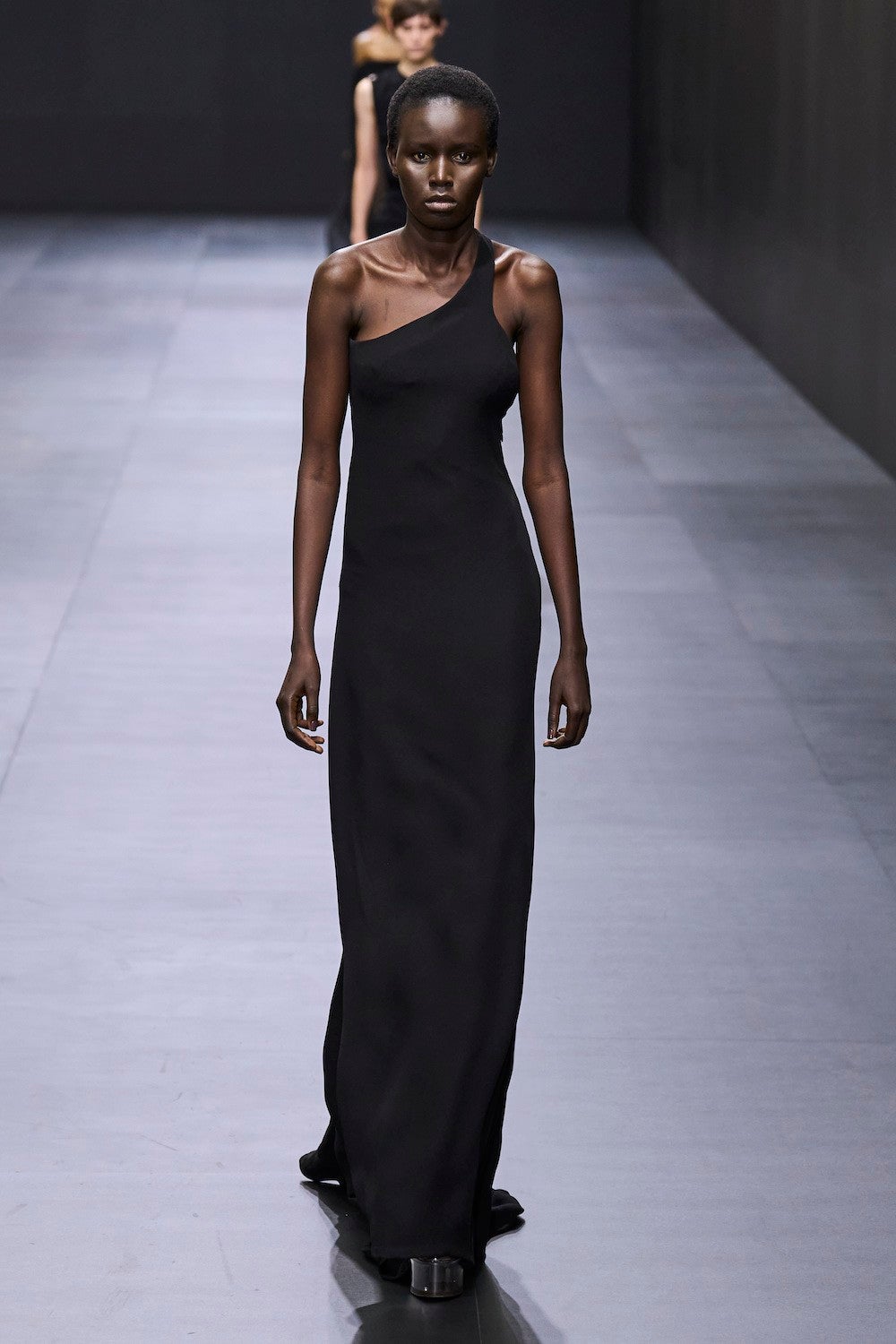 LAUNCHMETRICS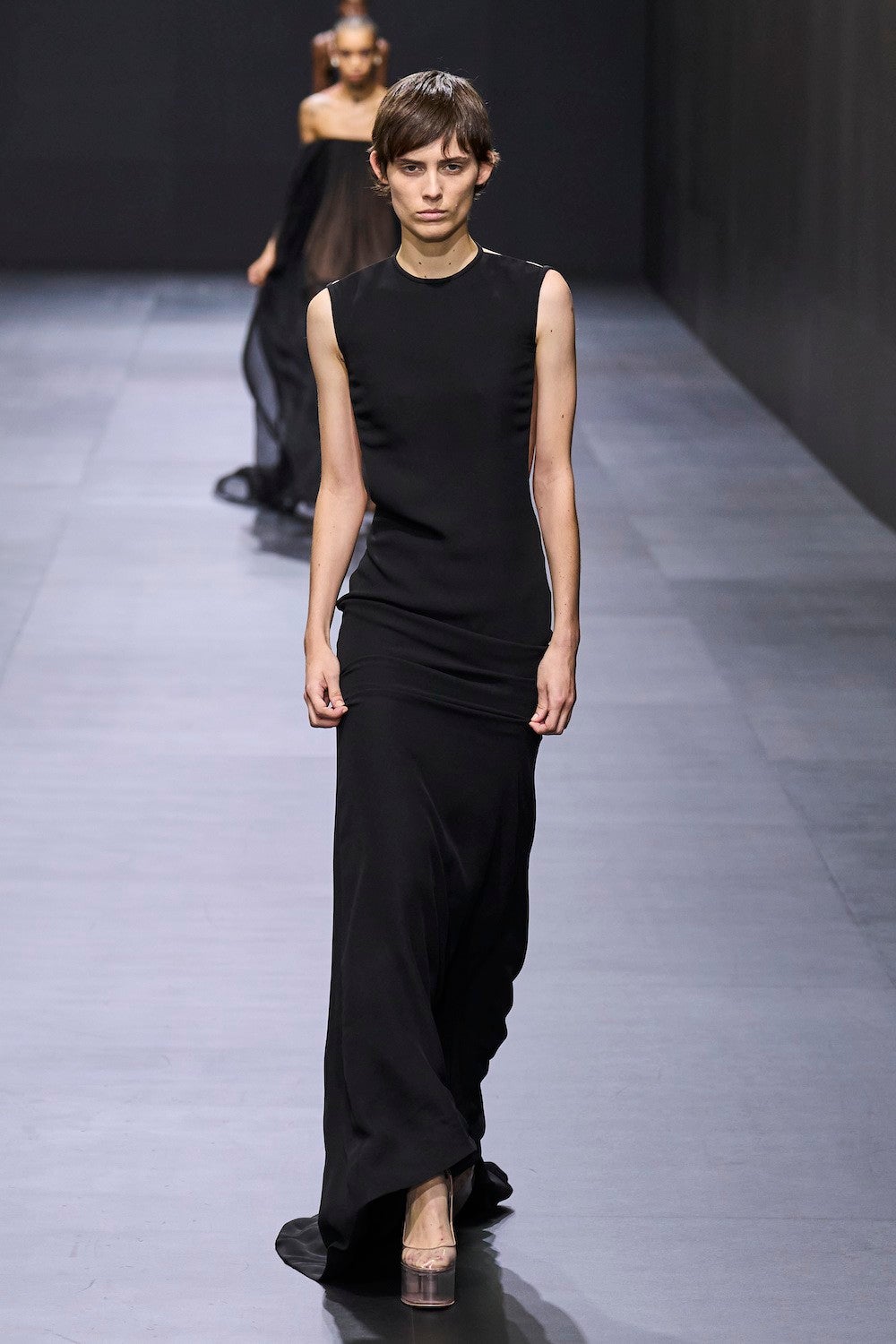 VALENTINO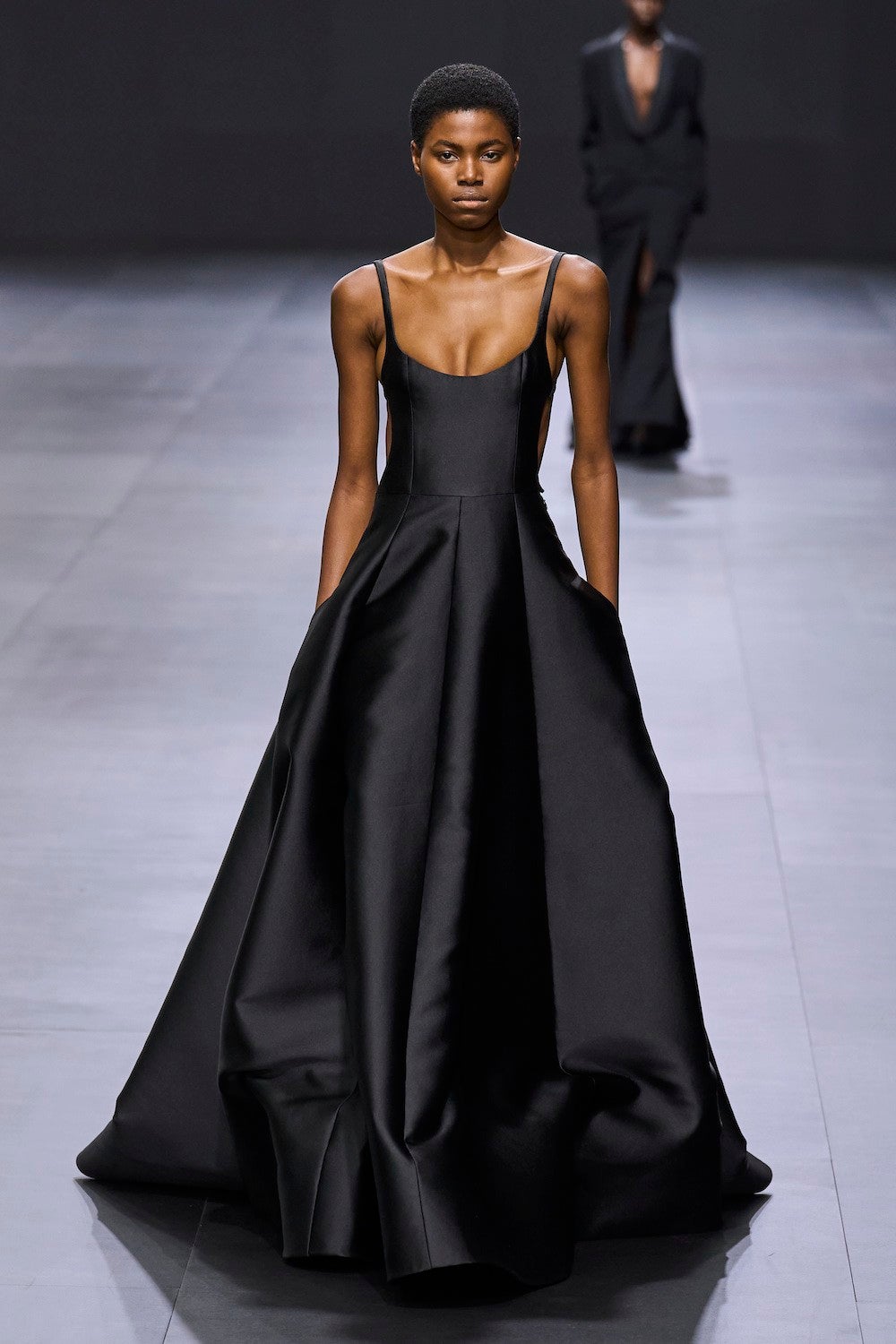 LAUNCHMETRICS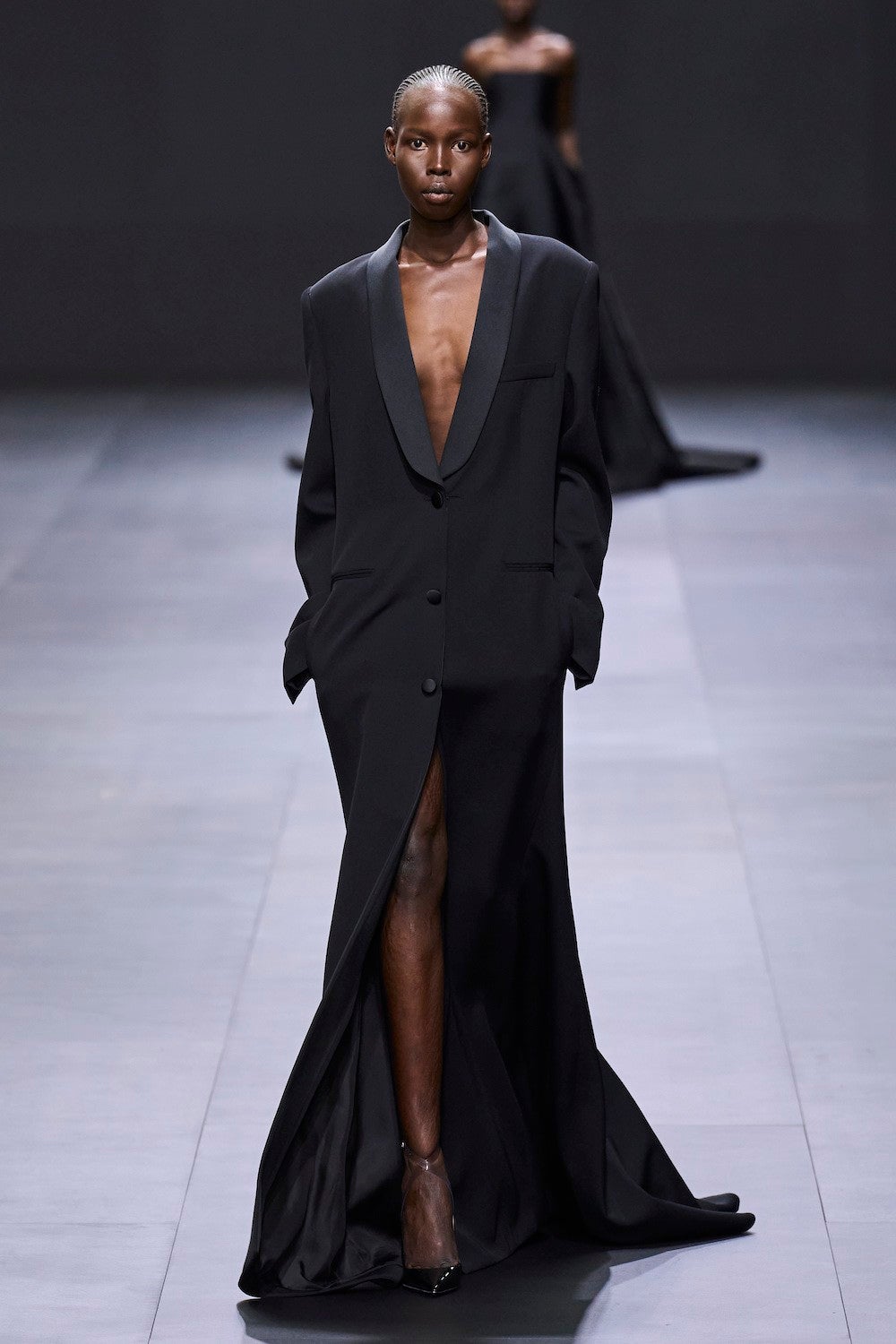 VALENTINO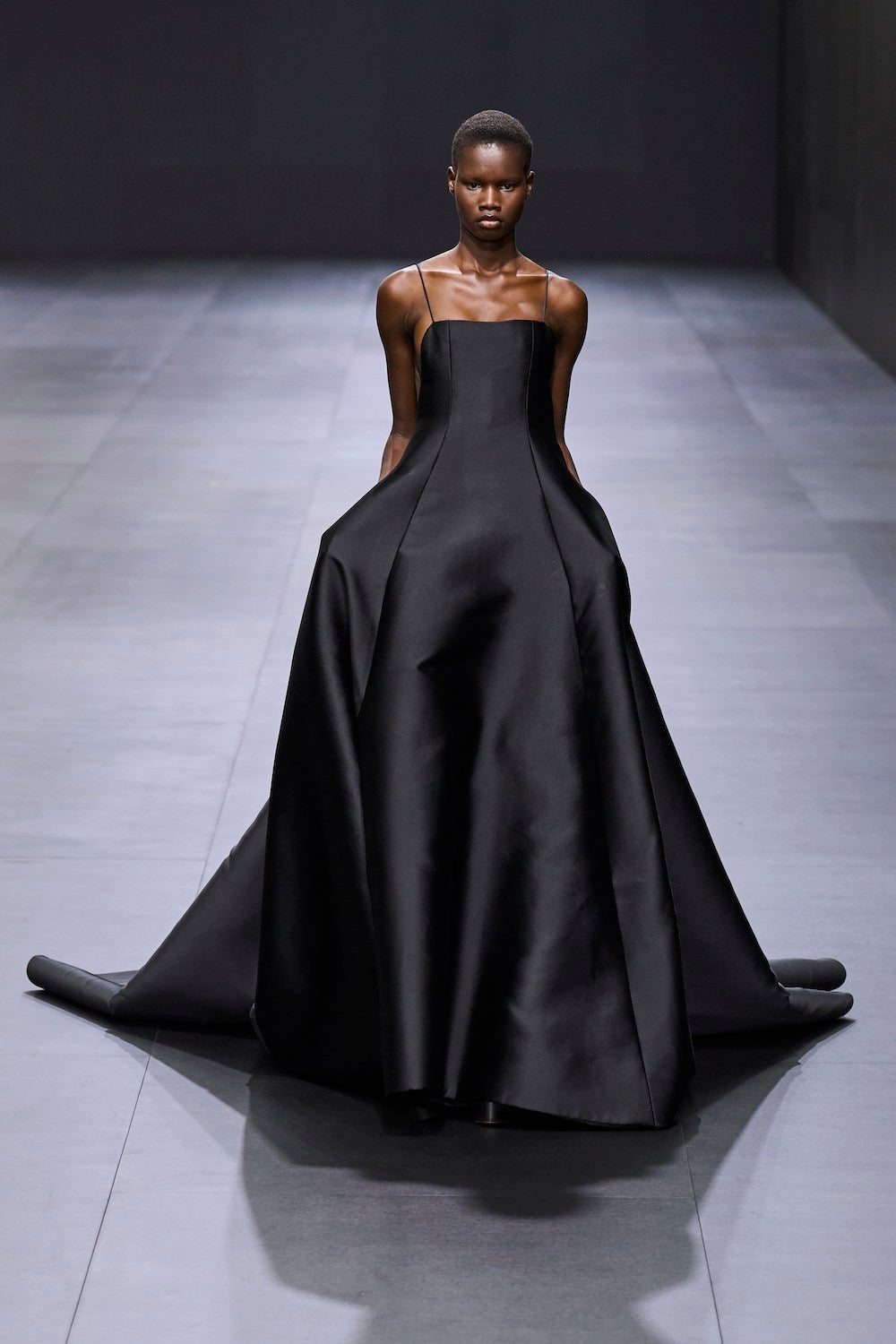 VALENTINO
Last season, Valentino made a bold and decisive move to create the majority of its collection in a now iconic shade of 'PP Pink' a vivid, eye-searing fuschia that acolytes flocked to in head-to-toe looks. A quick glance around the venue at the Valentino Spring/Summer 2023 show at Paris Fashion Week and your eye can't help but alight on the boldly-hued guests wearing looks from the just-launched fall/winter collection. Six months ago, designer Pierpaolo Piccioli insisted that this shade was the color of love, but now he is interested in another type of human investigation. Dubbed #UnboxingValentino, he examined the intersection of personality, personal choice, and the depths of identity.
The first look was a shock. The Valentino logo was printed thousands of times over a cape-backed jumpsuit and even printed on the model's face. It was logo-mania on steroids, literally head-to-toe (or should we say face-to-toe). Fashion's overboard obsession with logos has finally been waning, however, they remain an instant transmission of status, the shortest leap from seeing a look and realizing that the wearer could afford it. While this motif was repeated a few times throughout the collection, it took a backseat to an extreme stripping-down of design, which focused instead on diverse, flesh-toned garments cut into elegant silhouettes or barely-there minis. The stripping back idea even applied to footwear, as some of the models walked the runway completely barefoot or in see-through studded heels. There was an inherent message of inclusivity embedded in this portion of the show, as the looks were matched identically to the skin tone of the models who wore them. As if to drive the point home, a spoken word poem poured out of the speakers saying, "You've got to get mad/You've got to say I'm a human being damn it /My life has value!"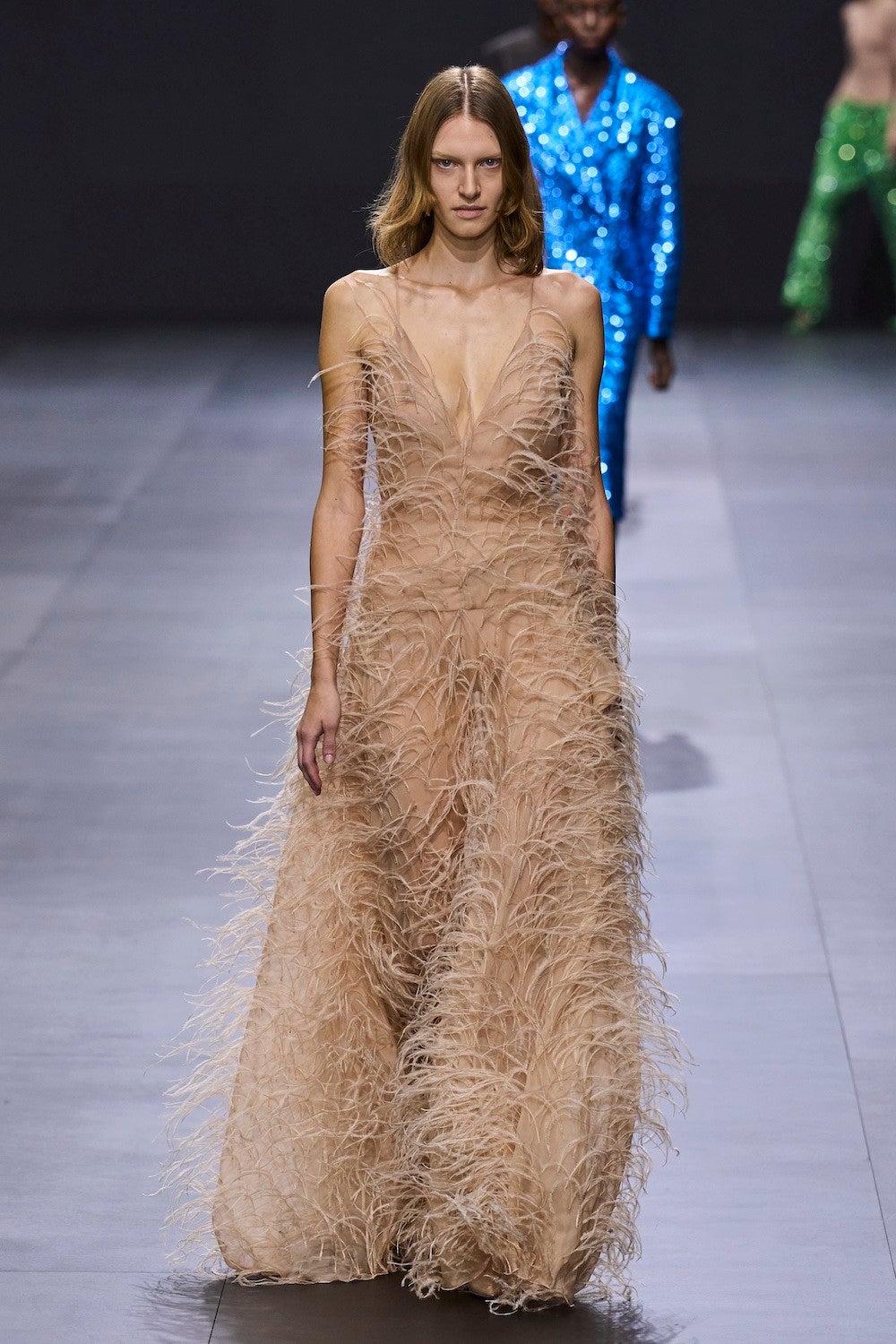 VALENTINO | LAUNCHMETRICS
One of the most alluring aspects of the collection was Piccioli's juxtaposition of swaths of nude fabric against neon and brightly colored hues. A fitted nude bodice melted into a canary yellow skirt, while another similar look featured a nude top and a fiery red skirt adorned with thousands of 3D paillettes. There was also a glut of feathers and sparkles on the runway, and the glittering pieces were especially vivid against a mostly nude line-up. They came in shades of emerald, sapphire, and silver, and were dazzling to behold.
It was a truly gorgeous collection; it moved beautifully, it mesmerized, it made you smile. But as each incredible moment proceeded more spectacularly than the next, the real treat was waiting at the finale. Instead of sending the looks once more down the runway in procession, as most shows do, Piccilolo sent his models out onto the street outside where thousands of teenagers and fans had shown up to scream their faces off for celebrity arrivals (Zendaya, Simone Ashley, Florence Pugh, Daniel Kaluuya, and Ashley Park were among those that got the biggest roars from the crowd outside). Then Piccioli himself trotted out to greet the stunned gatherers. Later, we found out that Valentino had invited students from several French institutes (École Duperré, ESMOD Paris, Institute Français de la Mode, Istituto Marangoni Paris, and Parsons Paris) as guests of the show as part of the house's commitment to giving back in support of local communities and new generations. From the invited guests (clients, VIPs, editors, and celebrities) to the students and the crowd outside the show, everyone was treated to a glimpse of wonder. Talk about inclusion.